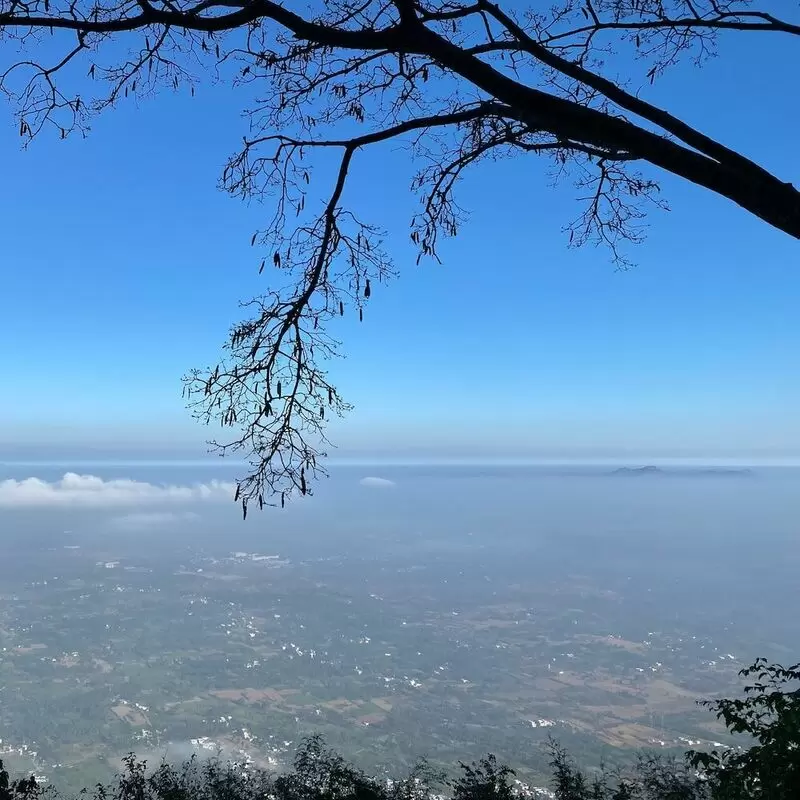 1. Fundera park Birds park
Immerse yourself in the living beauty of nature at "Fundera Park - Birds Park" in Yelagiri. This bird paradise is home to over 300 exotic bird species, all contributing to a fascinating symphony of bird calls. Experience the bustle of the feathered creatures and enjoy up-close encounters with them as they perch on your hands - a unique experience you'll remember forever. Be sure to visit the nearby attraction, Punganoor Lake Park, where a tranquil boat ride awaits for a different kind of rest after your lively visit to Fundera Park.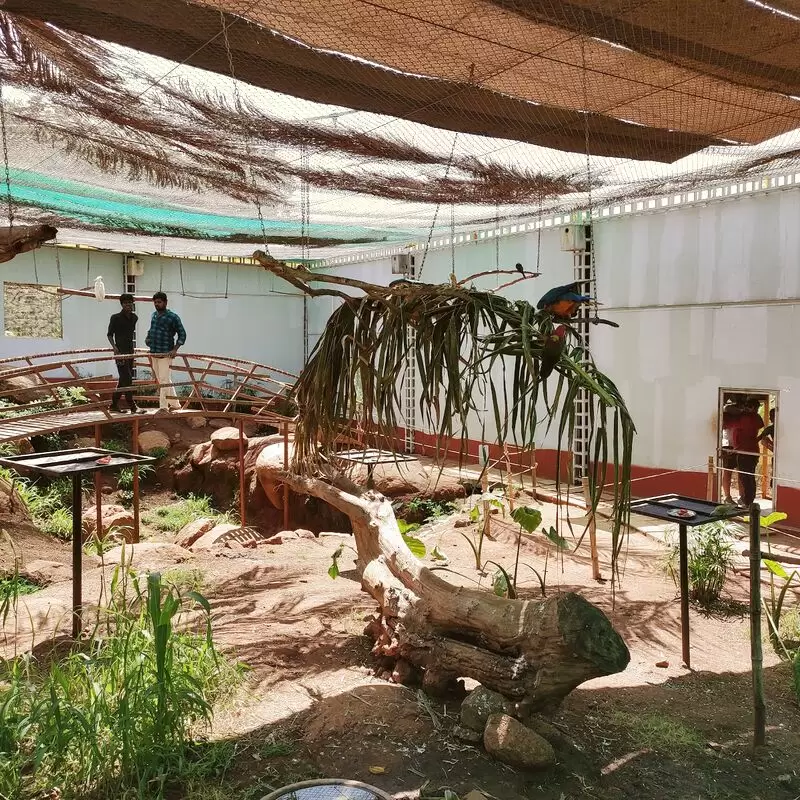 Fundera park Birds park
Nilavoor Rd, Yelagiri
Monday - Sunday: 9:30 AM – 6:30 PM
2. Yelagiri Forest Hill
Immerse yourself in the heart of nature and discover the tranquil beauty of Yelagiri Forest Hill. Experience the diverse flora and fauna as you follow the winding paths under the green canopy. This hidden gem, rarely visited by tourists, offers a tranquil escape from city life in a spectacular natural setting. Nearby is Punganoor Lake Park, an ideal picnic spot where you can go pedal boating amidst picturesque surroundings. Seek tranquility in the wilderness of Yelagiri Forest Hill - a true explorer's delight!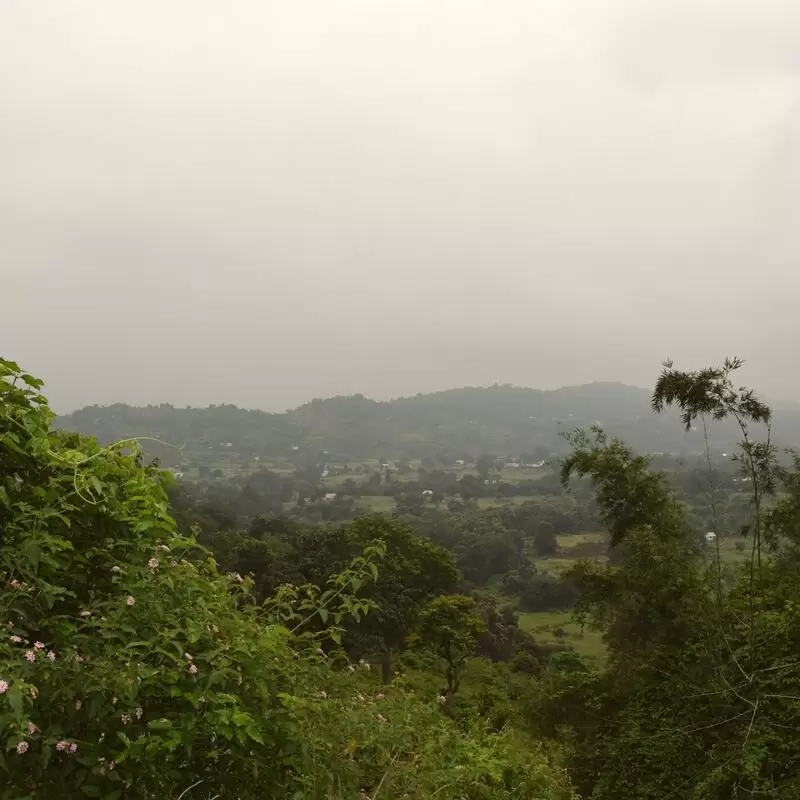 Yelagiri Forest Hill
JM32+3F9, Vallipattu
Monday - Sunday: 9:30 AM – 5:30 PM
3. Yelagiri Hills

A visit to Yelagiri Hills is like stepping into a paradise where nature is at its best. Enjoy the tranquility as you stroll through the fragrant orchards or hike the vigorous trails that wind through the verdant forests. The panoramic view from Swamimalai Hill will leave you spellbound. Don't miss a leisurely boat ride on Lake Punganoor.

Insider tip: Be sure to look for the hidden "Jalagamparai Waterfall", a popular destination for locals and a rare gem! Nearby is the Vainu Bappu Observatory, a stargazer's dream. Yelagiri truly promises an idyllic escape!

Yelagiri Hills
GJM4+58G, Yelagiri
4. Yelagiri Nature Park
Immerse yourself in the tranquil atmosphere of Yelagiri Nature Park. Surrounded by stunning flora and fauna, it is the dreamland for environmental lovers. The park has enchanting gardens, peaceful waterfalls and a charming musical fountain, perfect for a pleasant evening. Don't miss visiting the aquarium, where you can see a colorful variety of marine life. Just a few kilometers away you will find the enchanting Jalagamparai waterfalls - a paradise for hikers. A visit to Yelagiri is incomplete without experiencing the splendor of these natural attractions.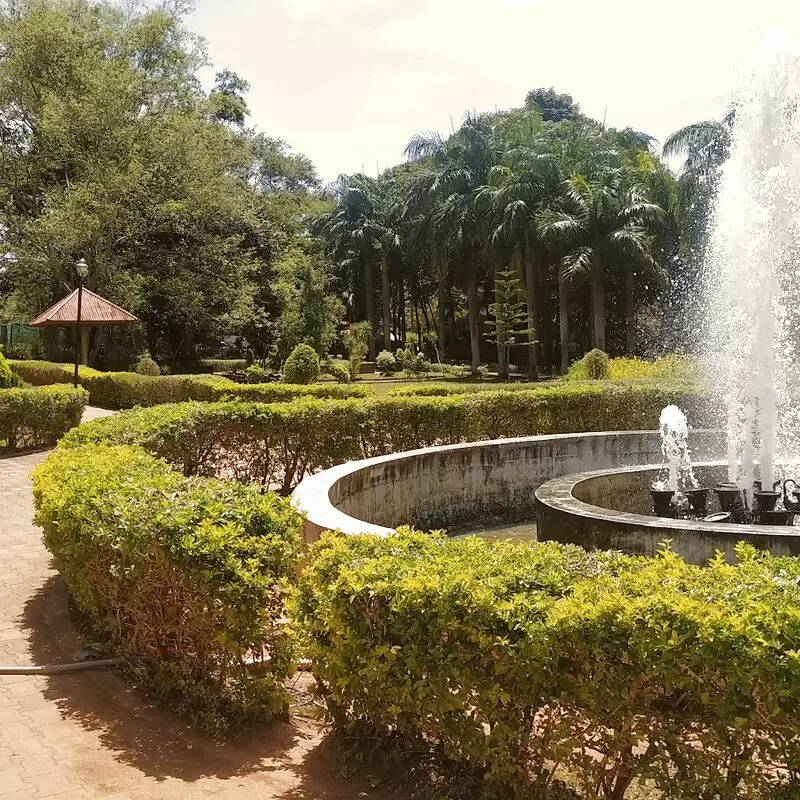 Yelagiri Nature Park
Punganur, Yelagiri
Monday - Sunday: 9:00 AM – 7:00 PM
5. Jalagamparai Falls
Jalagamparai Waterfalls is a breathtaking oasis in Yelagiri that will rejuvenate you. The water cascading down from the Yelagiri hills is a magnificent sight and an irresistible invitation to dive into the lap of nature. Indulge in some exciting excursions, soak in the tranquil atmosphere or have a fun picnic. Hikers should not miss the trekking route that leads from the top of Elagiri Hills to the waterfalls, offering magnificent views. Nearby Lake Nilavoor offers paddle boating as the icing on your adventure cake.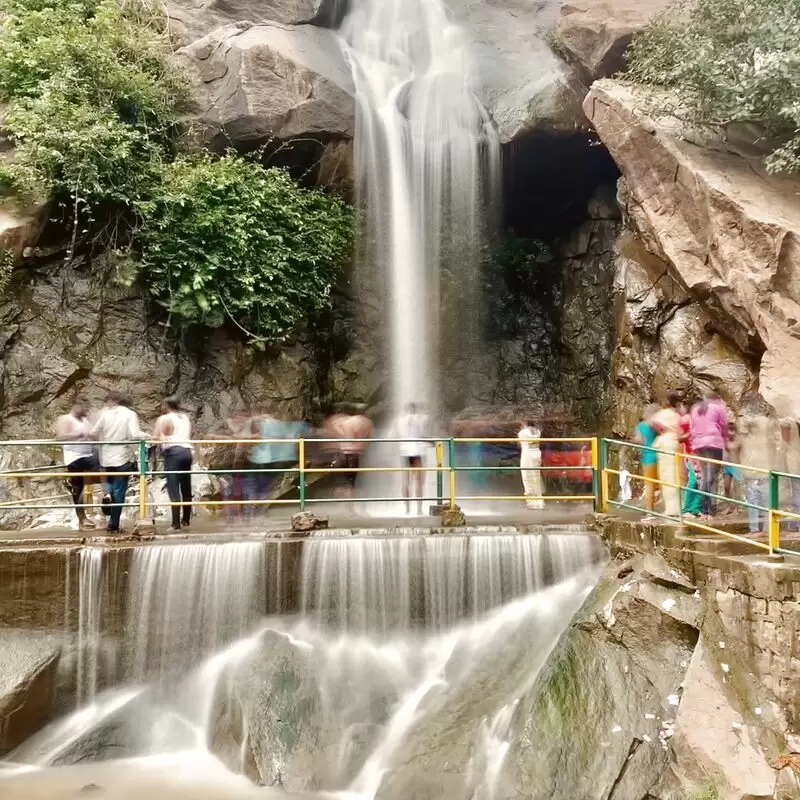 Jalagamparai Falls
GJVC+838, Nagalathu Extension R F
Monday - Sunday: 7:00 AM – 6:00 PM
6. Cloud Forest Entertainment park
A visit to Cloud Forest Adventure Park in Yelagiri is like stepping into a world of fun and excitement. Here you can soar through the treetops on an exciting zipline or conquer the suspension bridges for an extra adrenaline rush. For the kids, there are special play areas that make every visit worthwhile. Just a few minutes away is the heavenly man-made Lake Punganoor. Be sure to arrange a quiet boat ride - a magical end to an action-packed day! Enjoy the authentic charm of Yelagiri!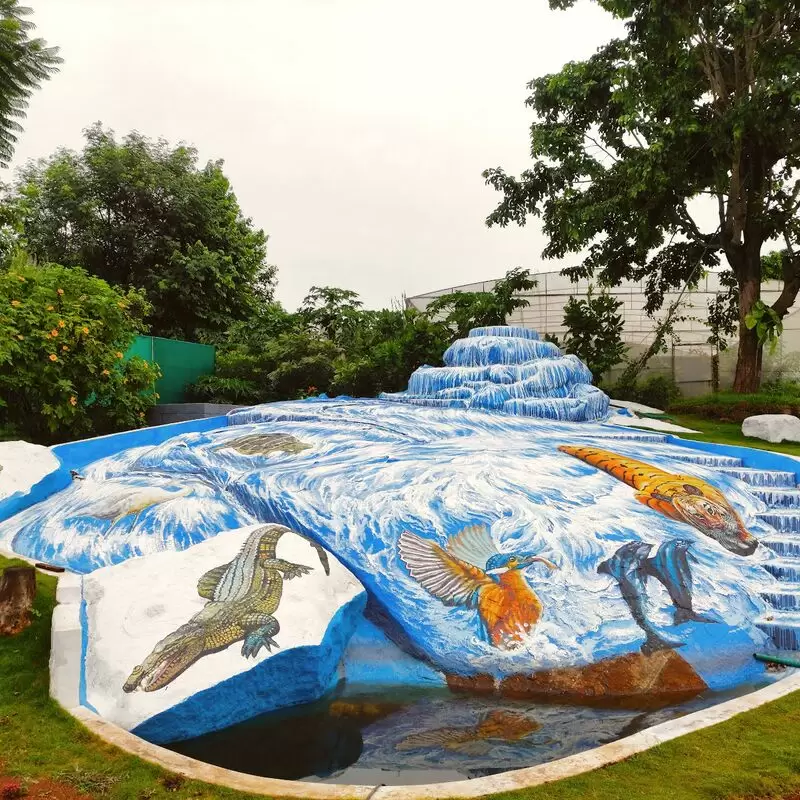 Cloud Forest Entertainment park
Yelagiri
Monday - Friday: 9:00 AM – 6:00 PM
Saturday - Sunday: 8:00 AM – 7:00 PM
7. Thrill Valley
For adventure lovers, it is unthinkable to miss Thrill Valley in Yelagiri! Thrill Valley is an amusement park that will bring out the kid in you. With its thrilling rides, water slides and adventure activities like ziplining and paintball, it promises a day filled with laughter and adrenaline. Don't forget to try out the Bubble Soccer, a unique offering that takes fun to a whole new level! And what's more? You're just steps away from the enchanting Lake Nilavoor, perfect for a calming boat ride after all the excitement.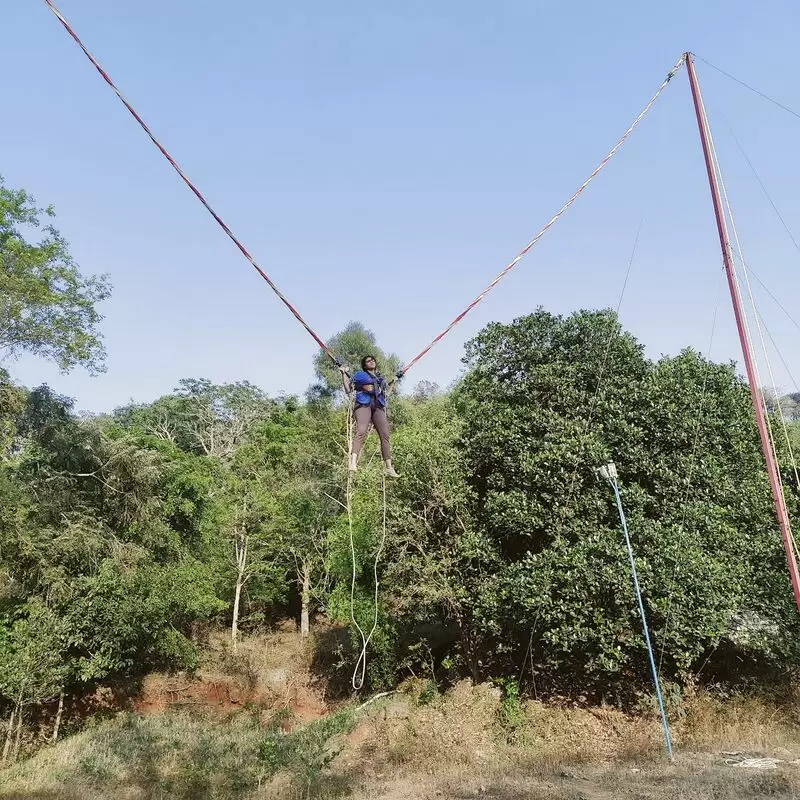 Thrill Valley
Yelagiri
Monday - Sunday: 10:00 AM – 6:00 PM
8. Peter's Park Resort..
Peter's Park Resort in Yelagiri is a paradise for those seeking tranquility amidst nature. Nestled in lush greenery, the resort offers stylish and spacious rooms with panoramic views of the surrounding hills. Recreational facilities include a children's playground and an outdoor swimming pool. The resort is also known for its delicious cuisine. Just an 8-minute drive away, you can bask in the beauty of Swamimalai Hills, the highest point in Yelagiri, which offers spectacular sunrise and sunset views.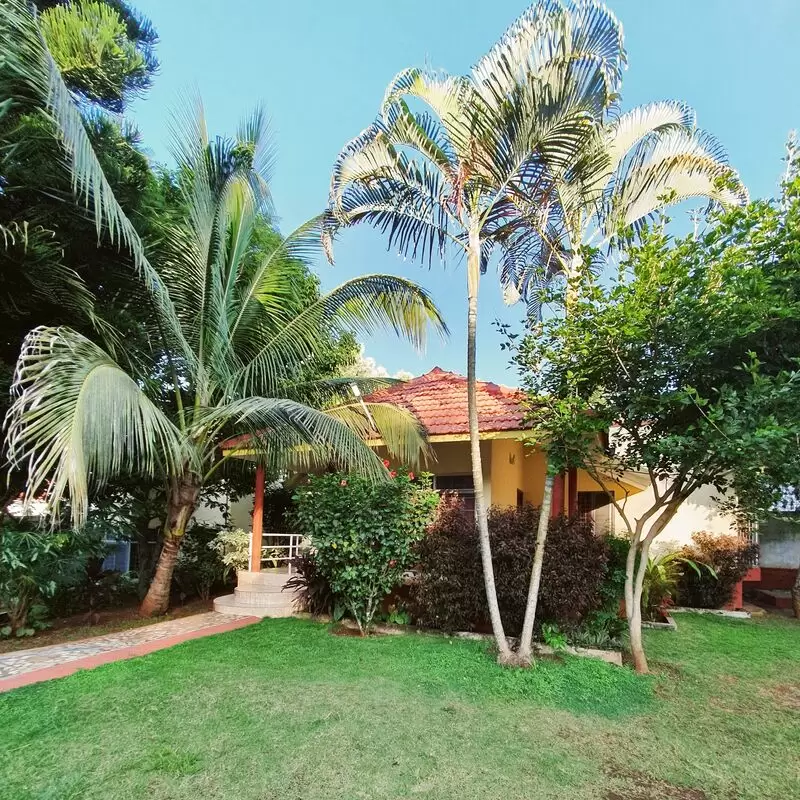 Peter's Park Resort..
3-510, Manjankollai Pudur, Yelagiri Hills, Next to Govt Boys Hostel, Nagalathu Extension R F
Monday - Sunday: 8:30 AM – 9:30 PM
9. Vellore Amirthi Zoological Park
A visit to Vellore Amirthi Zoological Park in Yelagiri is an exciting adventure not to be missed! Experience exotic wildlife, magnificent waterfalls and nature in its purest form up close. Children can feed the monkeys and deer in the park, sparking their interest in wildlife conservation. Pack a picnic and spend a day in the lush greenery of the park. Don't forget to visit the nearby Yelagiri Nature Park, known for its beautiful musical fountain. Keep an eye out for the peacocks that often strut around early in the morning!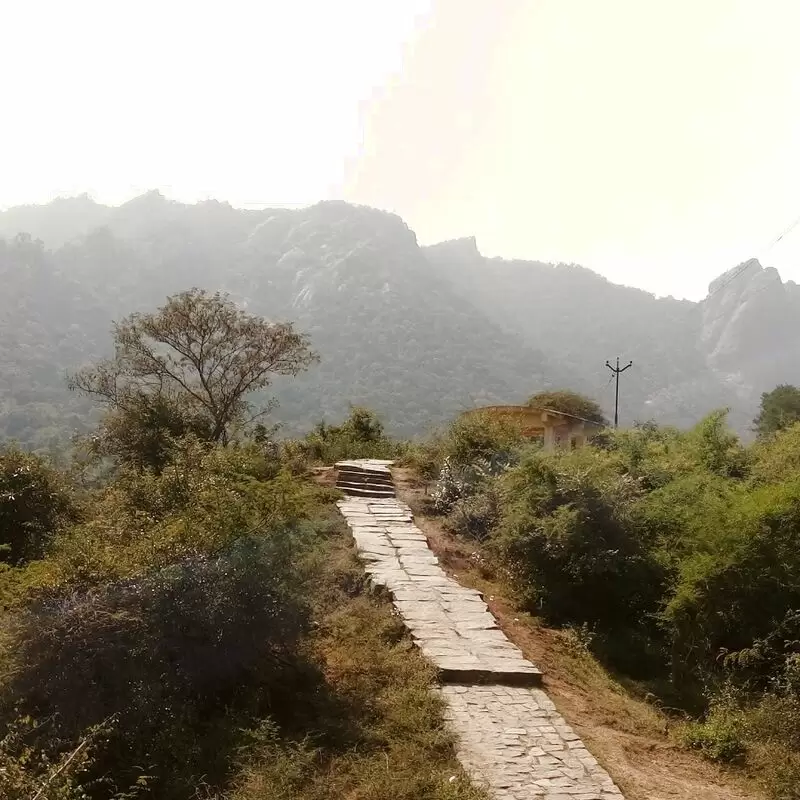 Vellore Amirthi Zoological Park
Kannamangalam, Kathalampattu R.F, P3J4+VJW, Amirthi, Vellore
Monday - Saturday: 8:00 AM – 5:00 PM
Tuesday: Closed
Sunday: 8:00 AM – 6:30 PM
10. Swamimalai Hills Yelagiri
A visit to Swamimalai Hills in Yelagiri is a real treat for all nature lovers. Get ready for a challenging hike that will reward you with panoramic views of the mountains. It is said that the early morning view can take your breath away! Be sure to ask the locals about the secret path to the summit. And if you have any energy left, be sure to visit the nearby Jalagamparai Waterfalls, a hidden gem off the beaten path where the water cascades from a height of 40 feet!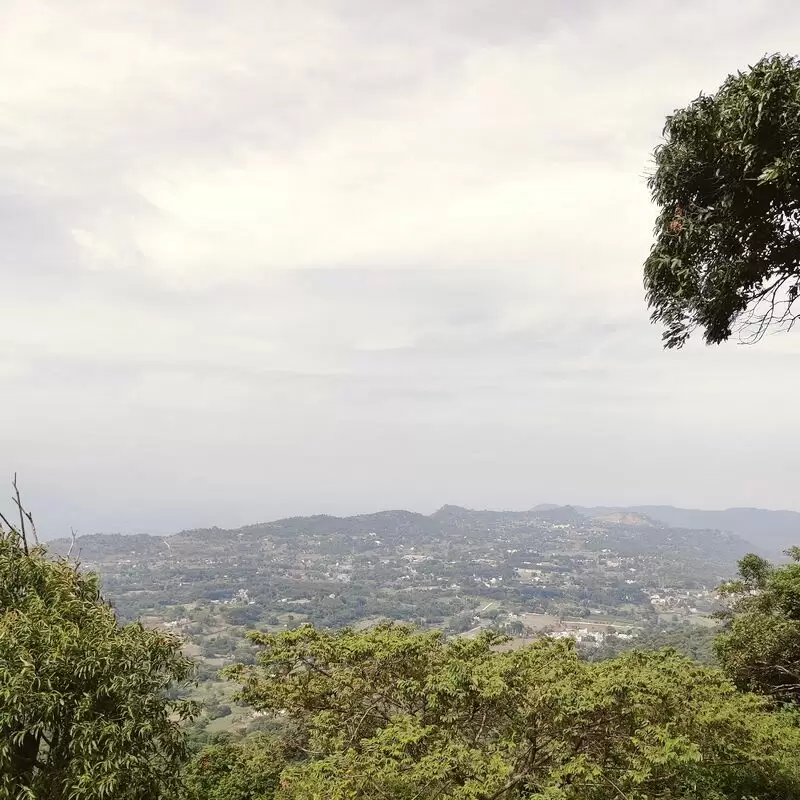 Swamimalai Hills Yelagiri
HMX8+3V4, Swamimalai Treking Rte, Mangalam, Mangalam R.F.
Monday - Sunday: 7:00 AM – 3:00 PM
11. Yelagiri Birds Park
Yelagiri Birds Park is a bird lover's paradise and is home to an eclectic variety of native and exotic species. It is undoubtedly the place where you can immerse yourself in the symphony of birdsong and experience the vibrant colors of nature's aviary. Take a peek into the world of fascinating flamingos, peacocks, lovebirds and other birds. Nearby Punganoor Lake Park invites you to spend a leisurely afternoon paddle boating. Don't forget to try the local seasonal fruits sold at the stalls on the edge of the park - a Yelagiri specialty!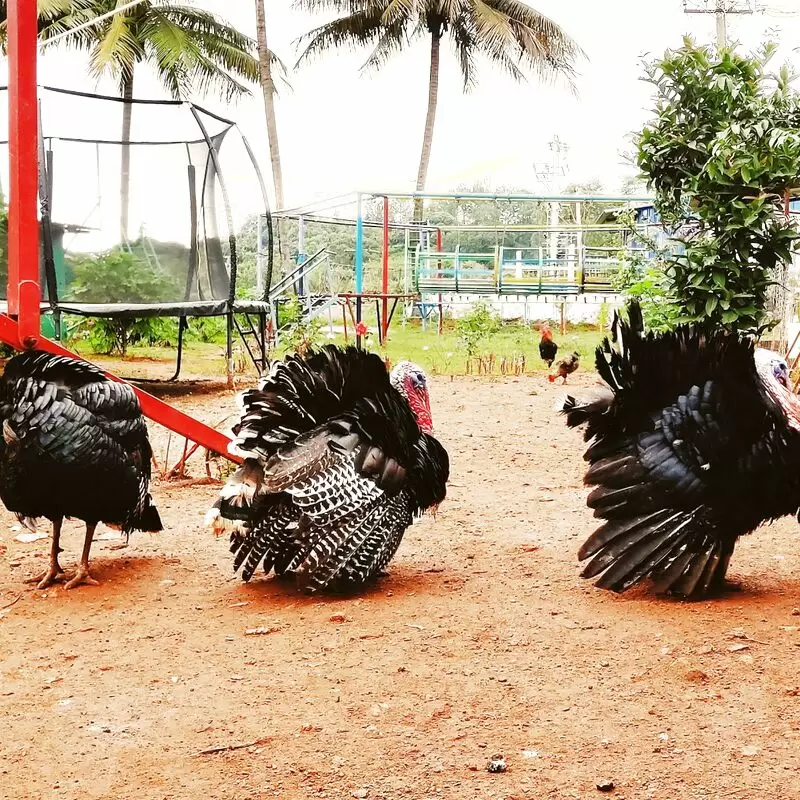 Yelagiri Birds Park
Nilavoor Road, Pudur Village, Near, Manjankollai, Yelagiri
Monday - Friday: 9:00 AM – 5:30 PM
Saturday: 9:00 AM – 6:30 PM
Sunday: 9:00 AM – 7:00 PM
12. Sterling Yelagiri
Sterling Yelagiri is a luxury resort set amidst the picturesque hills of Yelagiri, offering tourists ultimate relaxation and modern comfort. This paradise resort is a must-visit: immerse yourself in the breathtaking scenery, enjoy the well-appointed, cozy rooms and indulge in the delicious local cuisine. You can relax in the outdoor pool, while children can have fun in a dedicated play area. Nearby, you can visit the breathtaking Jalagamparai Waterfalls, which offer a magnificent sight of waterfalls.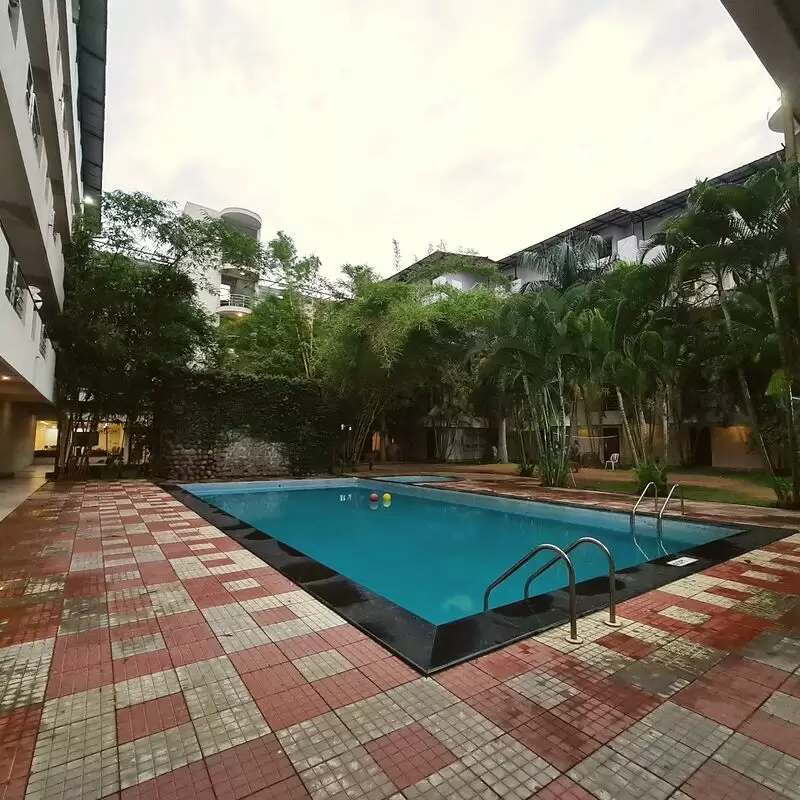 Sterling Yelagiri
Nilavoor Main Road, Next To Murugan Temple, Yelagiri Hills, Tirupattur Taluk, Yelagiri
Monday - Sunday: Open 24 hours
13. Hotel Kumararraja Palace
Hotel Kumararraja Palace is a place of grandeur and tranquility in Yelagiri. The hotel's stunning architecture reflects the temple traditions of South India and offers a unique luxury experience. A hidden gem where many tourists relax after exploring the fascinating hill station. Enjoy the sumptuous local cuisine, mesmerizing views of the surrounding hills and the regal ambience. Don't miss a visit to the famous Swamimalai Hills, just 3 km away and perfect for a relaxing hike. A stay here is truly an unforgettable experience.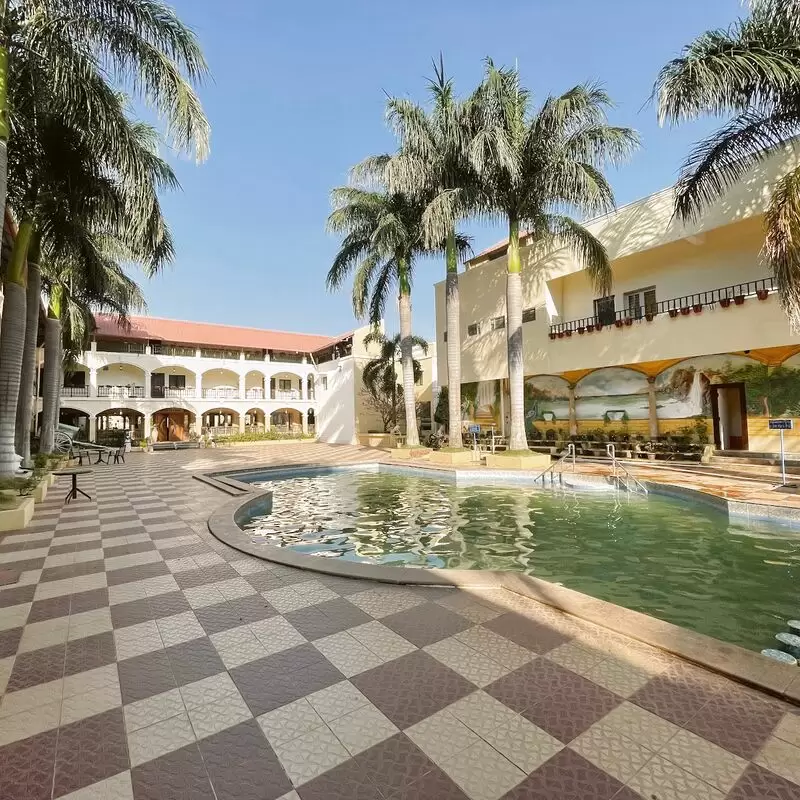 Hotel Kumararraja Palace
Kottur Road, Athanavoor, Yelagiri
Monday - Sunday: Open 24 hours
14. Kishore Yelagiri Cottages
Set amidst the tranquil countryside of Yelagiri, Kishore Yelagiri Cottages offer a heavenly retreat. These beautiful cottages combine homey comforts and modern amenities and are perfect for solo travelers, families and group tours. From the private balconies, you can enjoy panoramic views of Yelagiri's rolling countryside at your leisure. It is just a stone's throw from the beautiful Yelagiri Lake, which is great for boating, and the Swamimalai Hills, which are a hiker's paradise. It really is a little piece of paradise!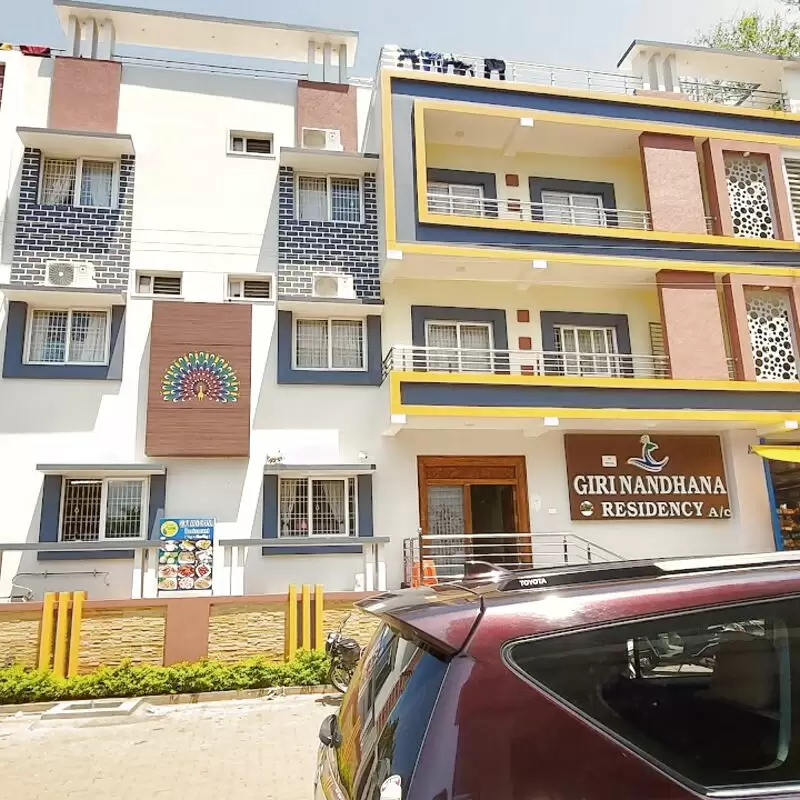 Kishore Yelagiri Cottages
Boat House, Yelagiri
Monday - Sunday: 9:30 AM – 5:30 PM
15. Yelagiri hill View Point
For a panoramic view of Yelagiri's spectacular landscape, a visit to "Yelagiri Hillview Point" is a must! Climb the watchtower and be enchanted by the breathtaking sight of the emerald green mountains blending with cotton candy-like clouds. Visit it at sunrise to admire the enchanting play of colors in the sky. Don't forget to have your camera ready for beautiful silhouette photos. Just a stone's throw away, you can explore the rapid elegance of Jalagamparai Waterfalls - the icing on the cake of your Yelagiri trip.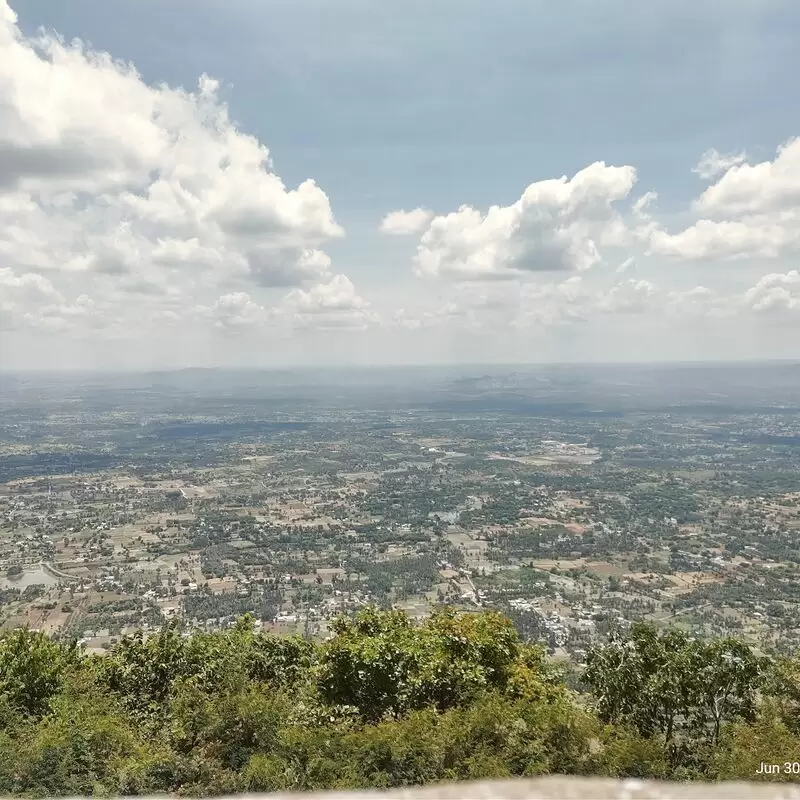 Yelagiri hill View Point
JJ4H+663, Yellagiri Road, Tamil Nadu 635853
16. Mountain View Adventure Park Yelagiri

A visit to Mountain View Adventure Park in Yelagiri promises an adrenaline-filled experience. Look forward to action-packed activities such as ziplining or climbing and enjoy the fascinating panoramic view of the surrounding green hills.

An insider tip - try out the adrenaline-pumping ATV rides through rugged terrain and experience a unique thrill. Just a short drive away is the tranquil Lake Punganoor, ideal for a peaceful paddle boat ride after your adventure activities!

Mountain View Adventure Park Yelagiri
Near, Ebenezer Matriculation Higher Secondary School, Yelagiri

Monday - Thursday: 9:00 AM – 7:00 PM
Friday - Sunday: 9:00 AM – 9:00 PM
17. Hotel Landmark Yelagiri
Immerse yourself in the serene tranquility of the "Hotel Landmark Yelagiri". The captivating view of the deep valleys and lush green mountains is a feast for the eyes. The hotel is famous for its warm hospitality and delicious local cuisine that promises an exclusive experience. Just a stone's throw away are the mesmerizing Jalagamparai Waterfalls, a hidden gem waiting to be explored. Its remote location offers an enchanting solitude away from the hustle and bustle of the city. Don't miss the opportunity to visit this paradise place!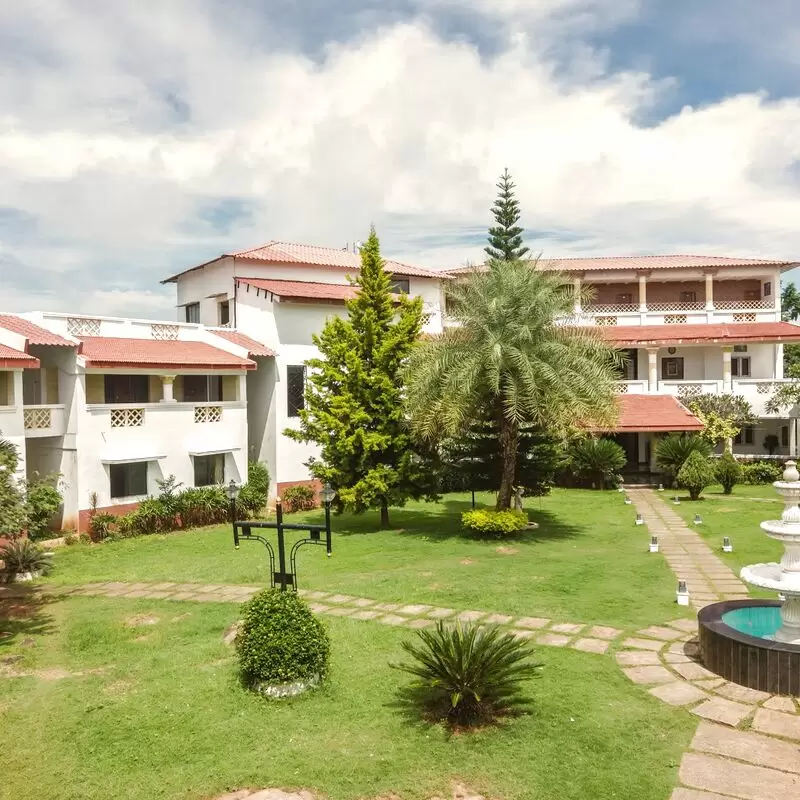 Hotel Landmark Yelagiri
Boat House Road, Athanavur, opp. Murugan Temple, Yelagiri
Monday - Sunday: Open 24 hours
18. Yelagiri Lake
Lake Yelagiri, a man-made wonder in the midst of nature, exudes serenity. A boat trip here is surreal as the calm, clear waters reflect the surrounding green hills. Thanks to its less crowded environment, it is an ideal place to disconnect from the world and get in touch with nature. After enjoying the lake, don't miss the nearby "Velavan Temple" located on a hill. It offers a panoramic view of the valley and adds a cultural touch to your peaceful stay! Discover the unique tranquility of Lake Yelagiri!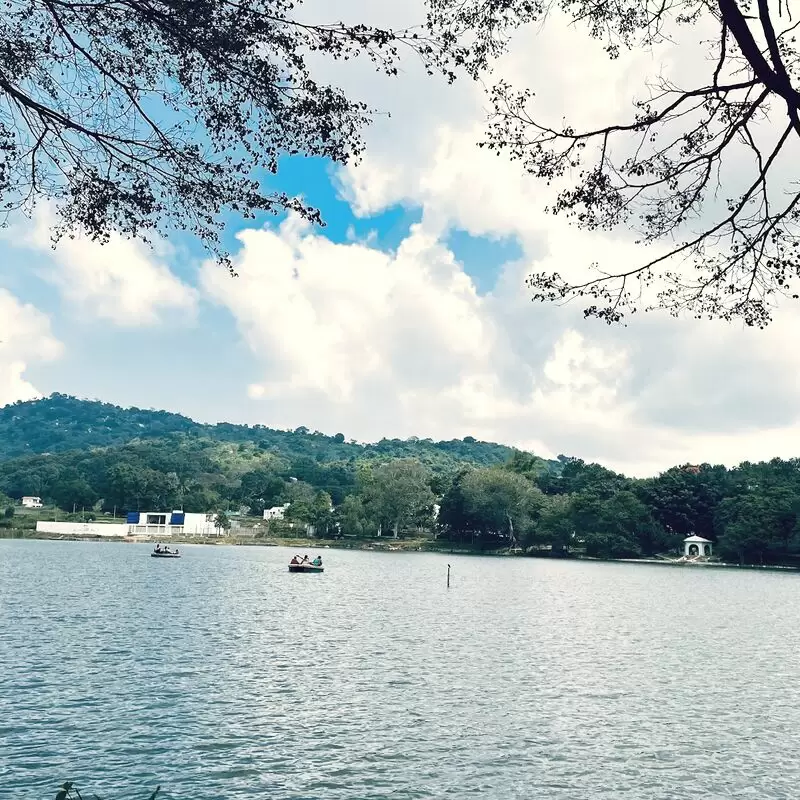 Yelagiri Lake
Boat House Road Punganur, Yelagiri
Monday - Sunday: 8:00 AM – 6:00 PM
19. Funvile Extreme adventures Yelagiri Hills
Funvile Extreme Adventures Yelagiri Hills" in Yelagiri is an adventurer's dream come true! With numerous adventurous activities such as ATV bike riding and bungee trampoline, the park promises an adrenaline rush like no other. The park is the perfect blend of fun and nature, offering you the chance to enjoy the activities amidst a lush green mountain backdrop. And just a stone's throw away is the tranquil Lake Yelagiri, where you can relax after an exciting day at Funvile!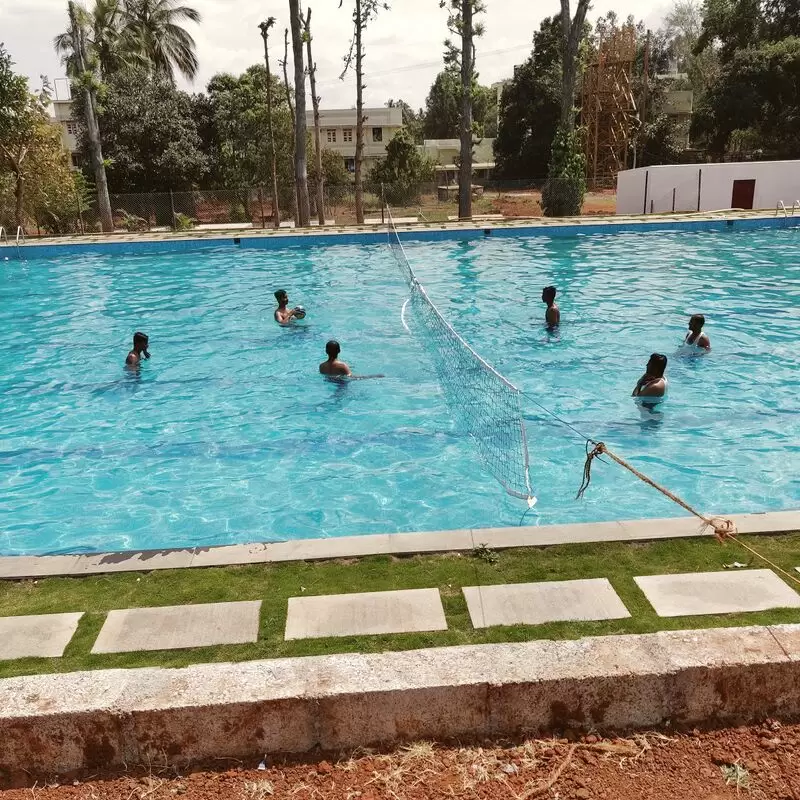 Funvile Extreme adventures Yelagiri Hills
Yelagiri Hills, opposite to Golden nest Hotel, Athanavur
Monday - Sunday: 9:00 AM – 7:00 PM
Best Time to Visit Yelagiri
The best time to visit Yelagiri, India is from November to February, during the winter season. The weather during this time is pleasant and perfect for sightseeing and outdoor activities. The average temperature ranges from 12°C to 24°C.
Annual Weather in Yelagiri
Yelagiri 3-Day Forecast
Thu, 21 September
Night
75 °F
24 °C
82%
Morning
74 °F
23 °C
0%
Afternoon
88 °F
31 °C
78%
Evening
80 °F
27 °C
83%
Fri, 22 September
Night
75 °F
24 °C
63%
Morning
73 °F
23 °C
75%
Afternoon
85 °F
29 °C
0%
Evening
80 °F
26 °C
0%
Sat, 23 September
Night
75 °F
24 °C
87%
Morning
73 °F
23 °C
0%
Afternoon
87 °F
31 °C
81%
Evening
82 °F
28 °C
74%
Questions & Answers

What is the local language spoken in Yelagiri?

The local language spoken in Yelagiri is Tamil. It is one of the longest surviving classical languages in the world and the main language of the Indian state of Tamil Nadu and the Union Territory of Puducherry. In Yelagiri, this beautiful language can be heard daily. However, English is also understood by many, especially those who work in the travel and hotel industry, making communication relatively easy for international tourists.

Are there any special local customs I should be aware of?

In Yelagiri, as in many parts of India, guests should dress modestly and cover their legs and shoulders, especially when visiting religious sites. Shoes are often removed when entering homes and places of worship. It is polite to eat with the right hand, as the left hand is considered unclean in Indian culture. Also, remember that tipping is common in India; leave about 10% of your bill in restaurants. Public displays of affection are generally frowned upon, so do not behave this way in public.

What's the food scene like in Yelagiri?

The culinary scene in Yelagiri is a treat for foodies. The local cuisine offers mainly South Indian delicacies like idli, dosa, sambar and rice dishes. Many small stalls and eateries nearby offer these tasty delicacies. For those who crave a broader gastronomic experience, there are some upscale restaurants and resorts that offer continental and North Indian cuisine. Street foods like Bhel Puri and local sweets like Jangiri and Mysore Pak are not to be missed.

Is it safe to travel alone in Yelagiri?

Yes, Yelagiri is generally considered safe for solo travelers. This hill station in South India offers a peaceful, quiet environment with friendly locals. However, as with any place, it is advisable to be aware of your surroundings and not to travel alone at night. It is also recommended to respect local customs and traditions. Always inform someone of your plans when venturing into more remote areas. Be mindful when undertaking adventure activities such as trekking.

How can I reach Yelagiri from Chennai or Bangalore?

Yelagiri is easily accessible from both Chennai and Bangalore. If you are traveling from Chennai, you can take a 4-5 hour drive via the Chennai-Bangalore highway and then detour to Vaniyambadi. From Bangalore, the approximate travel time is 3-4 hours. Buses and cabs are available for both routes. The nearest railroad station is Jolarpettai, and from there you can take a cab to Yelagiri.

Is public transportation available and reliable in Yelagiri?

Public transportation in Yelagiri is limited because Yelagiri is a relatively small hill station. There are no direct bus or train connections to Yelagiri. The nearest train station is in Jolarpettai, about 21 km away. From there you can hire a cab or a car rickshaw. In Yelagiri itself, most tourist places are within walking distance. However, for longer distances, one can hire local cabs or auto-rickshaws. It is recommended to arrange private transportation.

Can I rent a car or bike in Yelagiri?

Yes, renting a car or bike in Yelagiri, India is a viable option for getting around. The local car rental agencies offer a variety of vehicles to choose from depending on your needs. You can also rent bicycles for an adventurous exploration of the hill station. It is advisable to carry a driver's license for the rental. Always follow the local traffic rules and regulations to ensure a safe ride.

What local delicacies should I try in Yelagiri?

In Yelagiri, you must go to a local restaurant to enjoy the traditional cuisine of Tamil Nadu. Be sure to try the popular "Sambar Vada", a savory dish of lentil patties dipped in a tamarind broth. Another must-try is "Chettinad Chicken," a spicy and aromatic dish made with freshly ground masalas. And don't miss "Pongal", a delicious concoction of lentils and rice served with coconut chutney. Sweet lovers can indulge in "Payasam," a creamy rice pudding.

Are credit cards widely accepted in Yelagiri?

Yelagiri is a relatively small and rural place in the mountains, where the use of credit cards is not as widespread as in larger cities in India. Many smaller stores, local restaurants and street vendors operate mainly with cash. Although your credit card will be accepted at some large hotels and luxury resorts, it is advisable to also carry cash to be prepared for small transactions and emergencies.

How can I reach the hilltop in Yelagiri?

To reach the top of Yelagiri you have two options - by road or by trekking. If you prefer the road, you can take a car or a bus to the top. The roads are well maintained and it is a scenic drive with hairpin turns. For the adventurous, Yelagiri Hill is also a popular trekking route. The hike takes about 3 hours from the foot to the top of the hill. Plan your visit accordingly. Be prepared and stay safe.

Is it safe to drink tap water in Yelagiri?

As a travel guide to Yelagiri, India, I recommend not drinking tap water directly for health reasons. Tap water in India can often contain various bacteria, parasites, or waterborne diseases that foreign tourists are not used to and can cause illness. It is best to stick to bottled water. Make sure the water is well sealed to avoid contamination. Use only tap water for washing and bathing to avoid health problems that can be transmitted through water.

What is the dressing style in Yelagiri?

In Yelagiri, the style of dress is quite traditional. Women often wear sarees or salwar suits, while men prefer lungis or dhotis, often combined with a shirt. However, as the younger generation is increasingly exposed to Western influences, they also wear jeans, T-shirts or casual clothes. However, it is recommended to dress modestly, keeping in mind the conservative nature of the local culture. Due to the generally warm climate, light, breathable clothing is recommended.

Are there any wildlife sanctuaries in Yelagiri?

Yelagiri has much to offer in terms of scenic beauty and adventure sports, but does not have any special wildlife sanctuaries. However, it does have beautiful hiking trails with a variety of flora and fauna, and a variety of bird species can be seen while hiking. For wildlife lovers, there is Vainu Bappu Observatory near Yelagiri where you can observe various plant and animal species. However, for proper wildlife sanctuaries, you need to travel to other parts of Tamil Nadu.

Can I visit coffee plantations in Yelagiri?

Yelagiri is a charming hill station in Tamil Nadu, India, known for its serene surroundings and natural beauty. However, the place is not particularly known for its coffee plantations, as these are mostly found in other regions of southern India, such as Coorg and Chikmagalur in Karnataka and parts of Kerala. Yelagiri instead offers scenic trekking routes, enchanting waterfalls and lush green valleys. Therefore, you will not find any coffee plantations to visit in Yelagiri.

Do I need special permission to visit certain places in Yelagiri?

Special permits are not usually required to visit attractions in Yelagiri, India. The hill station is open to visitors and most attractions, such as Punganur Lake, the Nature Park and Jalagamparai Waterfalls, are open to the public. However, it is always beneficial to check with local tourist offices or travel agents for any changes in regulations or restrictions, especially related to current health and safety measures.

Are there any traditional festivals in Yelagiri?

Yes, the most important traditional festival in Yelagiri is the Summer Festival. The local administration and the Tamil Nadu Tourism Department jointly organize this festival. It is a vibrant celebration of local culture held annually and includes various activities such as flower shows, dog shows, boat races and cultural programs. A visit is a must to experience Yelagiri's rich and vibrant culture.

Where can I engage with the local community in Yelagiri?

In Yelagiri, you can interact with the local people at the Athanavur Market. This bustling marketplace serves as the commercial center of the town, where residents trade and buy goods. At this market you can interact with the locals, learn about their way of life and even learn some Tamil words. Another place to visit are the tribal villages, such as Mangalam village, where the local tribesmen live and where you can learn about their unique culture and traditions.

Are there English-speaking guides available in Yelagiri?

Yes, English speaking guides are readily available in Yelagiri, which is very convenient for international visitors. These knowledgeable guides are well versed in the history, culture and geography of Yelagiri. They conduct thorough, interactive tours and provide a rich and informative experience. You can book these guides in advance through various platforms or agencies, and some hotels can also help you find and book them.

What is the state of healthcare facilities in Yelagiri?

The health infrastructure in Yelagiri is quite basic as it is a well-known hill station in Tamil Nadu, India. There are a few primary health care centers and pharmacies that can help with minor health problems. More specialized medical care, including hospitals with sophisticated equipment and treatment facilities, is available in nearby towns. Residents and visitors often have to commute to cities such as Vellore for major health problems. Visitors are advised to seek adequate health insurance coverage before exploring the hill station.

Is there a prevalent tipping culture in Yelagiri?

Tipping is not customary or mandatory in Yelagiri, India. However, it is appreciated as recognition for good service, especially in the hospitality industry such as hotels, restaurants and cabs. The amount varies, but it is usually rounded up to a reasonable amount or about 10% of the bill is paid. Please note that in some upscale establishments, a service charge may already be included in the bill. Always check your bill before deciding to tip extra.

Feedback

I hope you found this article informative and helpful. I'm eager to improve the content and make it even more valuable for you. If you have any feedback or suggestions, I would love to hear from you.

Do you have any tips or hidden gems that you think should be added to the list? Are there any areas that you feel could use more explanation or clarification?

Your input is greatly appreciated and will help us to continue providing high-quality content that meets your needs and interests. Please feel free to share your thoughts.