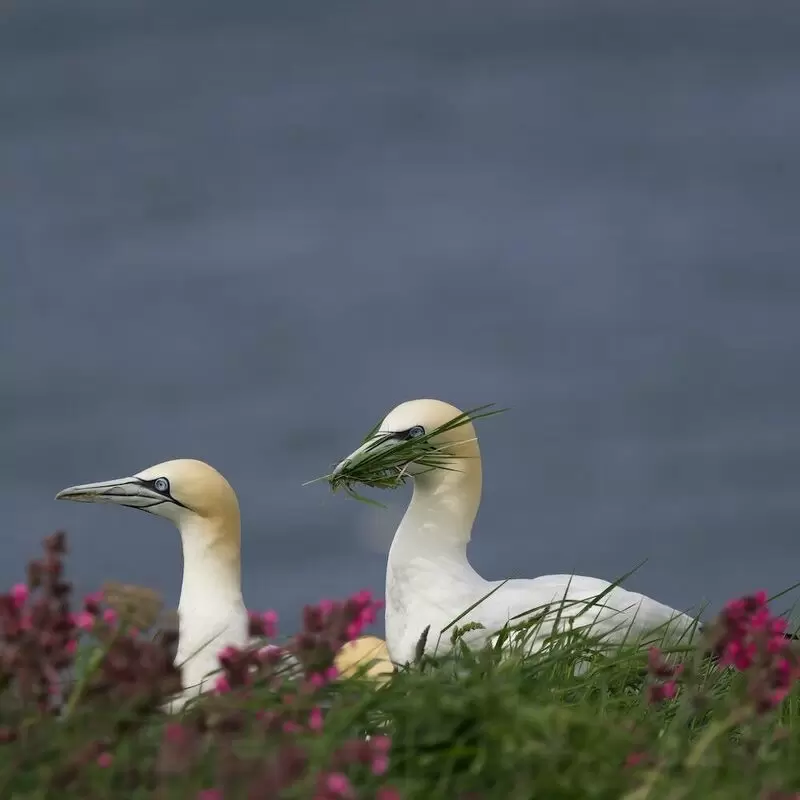 1. Flamborough Outer Headlands Nature Reserve
An unforgettable experience awaits you at Flamborough Outer Headlands Nature Reserve. Fascinating limestone cliffs promise a unique geology. Sight the rare gannet colony or spot puffins and guillemots. The sound of the waves provides melodious background music. Remarkably, the chalk at Flamborough is millions of years old - trace the timeline with your fingers! A lesser-known gem is the extraordinary Flamborough Lighthouse, just a walk away. Dramatic, rich in biodiversity and steeped in tranquility - Flamborough is a must-see.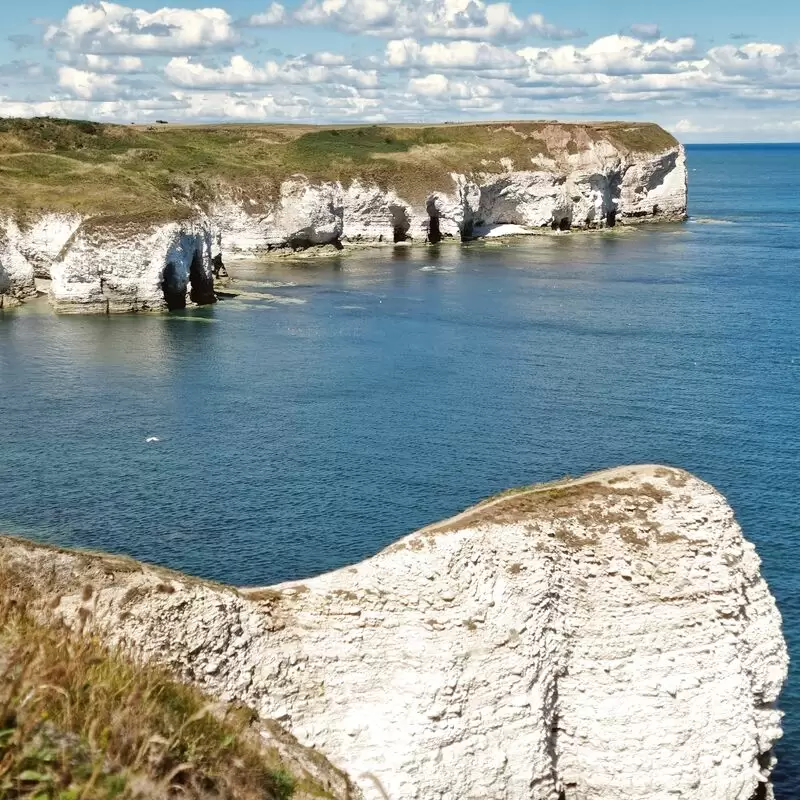 Flamborough Outer Headlands Nature Reserve

2. RSPB Bempton Cliffs
The RSPB Bempton Cliffs offers a spectacle: more than half a million seabirds swoop and dive on the towering cliffs. Home to Britain's largest puffin colonies, you'll be fascinated by their cute, clown-like masks. Marvel at the majestic gannets with their 2-meter wingspan. Enjoy the view of the sea, especially at dawn. And don't forget nearby Flamborough Head, a striking white chalk cliff island with lovely walking trails and quiet beaches just a short drive away.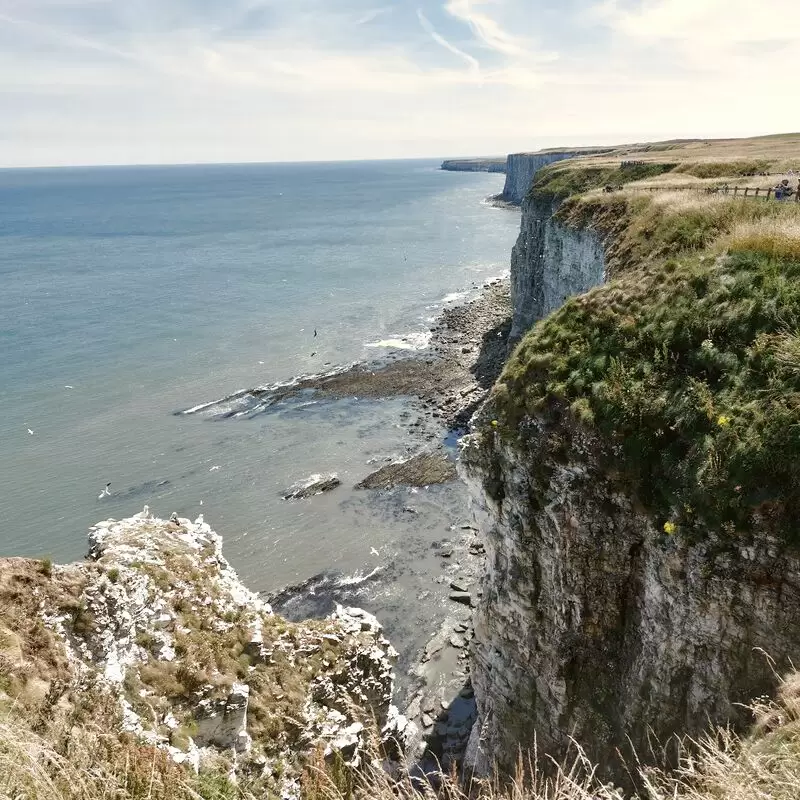 RSPB Bempton Cliffs
Cliff Lane, Bempton, Bridlington
Monday - Sunday: 9:30 AM – 5:00 PM
3. Sewerby Hall & Gardens

Sewerby Hall & Gardens is a jewel in Bridlington's crown. It offers a glimpse into England's living past with period furnishings and exhibits on local history. The Edwardian gardens, a stunning 50 acres of parkland, and the famous zoo are a nature lover's delight.

Insider tip: Don't miss the local "Sewerby Squirrel Walk." Nearby, you can visit the foaming waves of Bridlington's South Beach or take a short drive to the spectacular Flamborough Headland.

Sewerby Hall & Gardens
Sewerby, Bridlington

Monday - Sunday: 9:30 AM – 3:30 PM
4. Flamborough Cliffs

A trip to the "Flamborough Cliffs" would enliven your senses with unspoiled natural beauty. The chalk cliffs jut impressively into the North Sea and offer amazing views. The walking trails are a paradise for bird watchers who can spot puffins and gannets here. Enjoy the pristine views and the calming sea breeze.

And here's another insider tip: nearby is the old Flamborough Lighthouse, whose climb rewards you with panoramic views. You also shouldn't miss Bempton Cliffs, a paradise for seabirds.

Flamborough Cliffs
North Marine Road, Bridlington

Monday - Sunday: Open 24 hours
5. New Flamborough Light House

The New Flamborough Lighthouse in Bridlington is a lighthouse that reflects the beauty of the coast. Its towering, elegant structure overlooks the spectacular chalk cliffs and offers breathtaking views. A fresh walk to the top will reward you with a 360-degree panorama of stunning Bridlington Bay. Don't forget to keep an eye out for local seabirds!

Insider tip: Bring binoculars to observe North Sea wildlife up close. Afterwards, a short excursion takes you to Bempton Cliffs, a birdwatcher's paradise where puffins and gannets flock.

New Flamborough Light House
Unnamed Road, Bridlington

Monday - Friday: 9:00 AM – 5:00 PM
Saturday - Sunday: Closed
6. North Landing
North Landing in Bridlington is a natural haven with its stunning ochre cliffs and lush greenery. Enjoy a boat ride to the caves, watch puffins, and if you're lucky, you may even see seals. This place offers a soothing tranquility, ideal for picnics and leisurely walks. Just a stone's throw away is Flamborough Head Lighthouse, from the top of which you can enjoy a magnificent panoramic view of the sea. At the end of the day you can enjoy the best fish and chips of the region.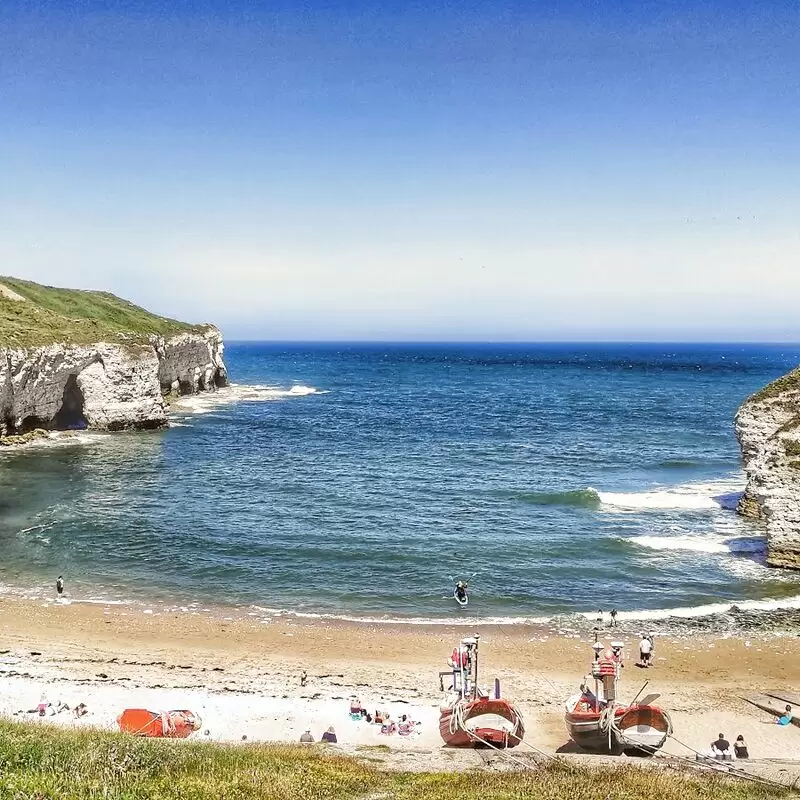 North Landing
North Landing, Bridlington
Monday - Sunday: Open 24 hours
7. Bondville Model Village
At Bondville Model Village, a hidden gem in Bridlington, be sure to immerse yourself in a miniature world. Experience a 1:12 scale model of a typical British village - lovingly crafted with tiny details like tiny bowling alleys, little farmers and tiny boats in a miniature harbor. Set in beautiful gardens, it's a dream for all ages. Pro-tip: Don't miss the quaint little tea room for a delicious tea break! Sewerby Hall and Gardens are just a mile away and invite further exploration.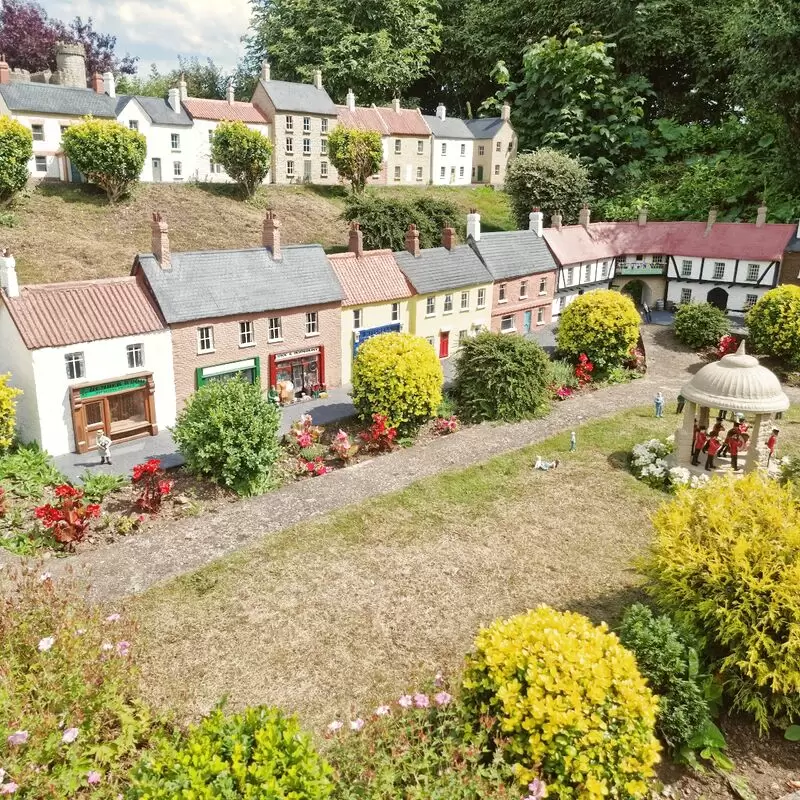 Bondville Model Village
Sewerby Road, Sewerby, Bridlington
8. Burton Agnes Hall
Step back in time at Burton Agnes Hall, a magnificent Elizabethan mansion full of grandeur and elegance. Be enchanted by the impressive art collection, antiques, and charming gardens. Don't miss the award-winning sculpture trail in the forest! Each room has its own story to tell, and the gardens are home to rare plants. After visiting Burton Agnes, take a detour to nearby Bridlington Old Town, a hidden treasure with its quaint main street and historic Priory Church. A fantastic cultural experience on two counts, you won't want to miss it.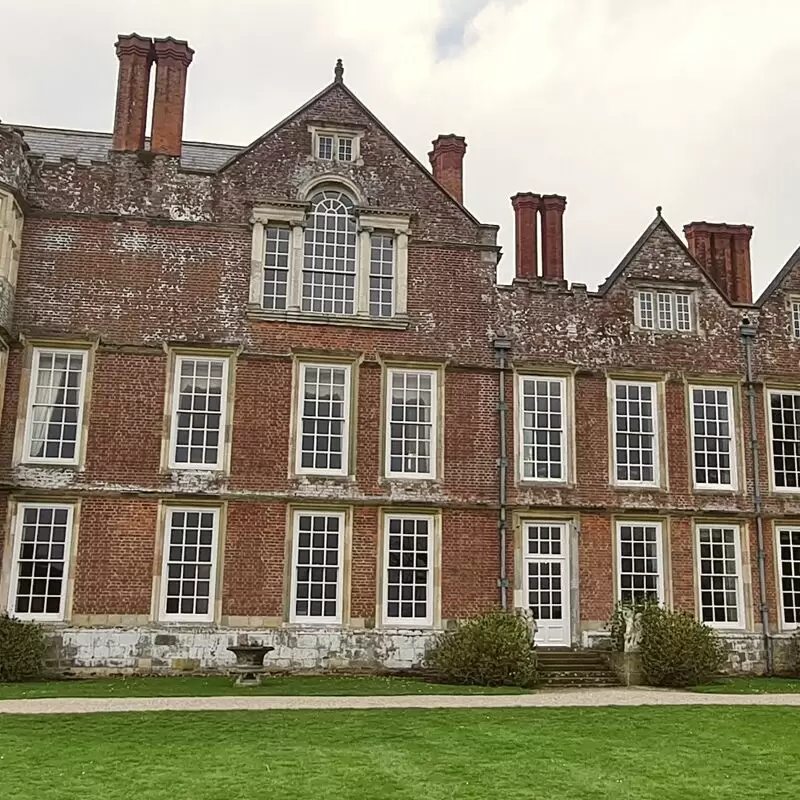 Burton Agnes Hall
Rudston Road, Burton Agnes, Driffield
Monday - Sunday: 11:00 AM – 5:00 PM
9. Thornwick Bay
Experience the majestic appeal of Thornwick Bay in Bridlington, where the rugged chalk cliffs meet the captivating pull of the North Sea. This is a paradise for lovers of fresh air, wildlife and sea views. Here you can bird watch and explore hidden caves and rock pools. Visit the famous Flamborough Head lighthouse, just a short walk away. Enjoy the delightful Thornwick Bay Cafe with breathtaking sea views, a lesser known gem known only to locals.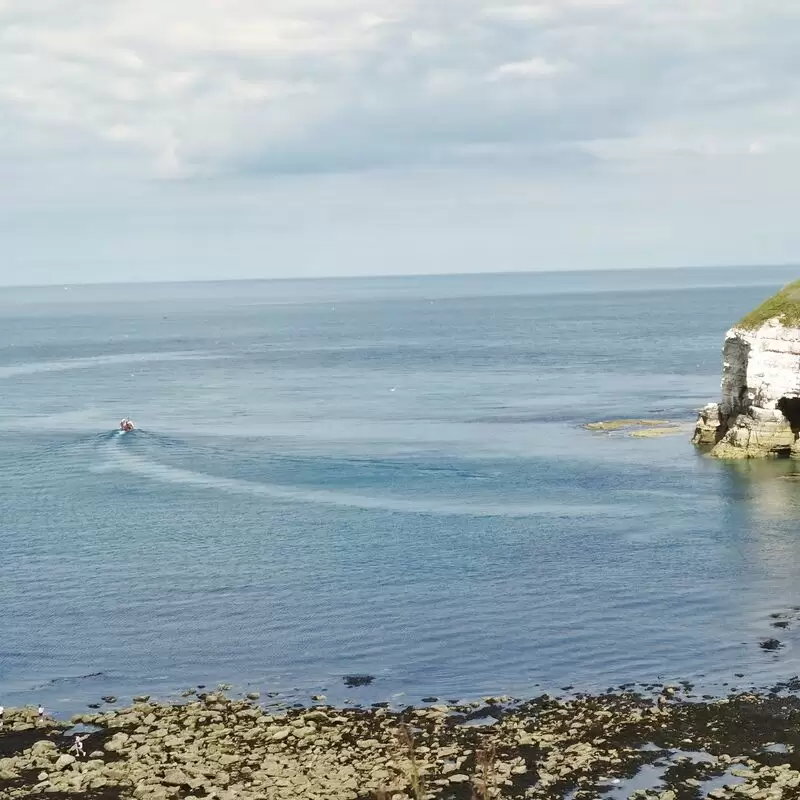 Thornwick Bay
Flamborough, Bridlington
Monday - Sunday: Open 24 hours
10. Bridlington Animal Park
Embark on a journey into the wild at Bridlington Animal Park. This hidden gem on a quiet farm boasts an impressive array of animals, from ring-tailed lemurs to magnificent peacocks. Experience unique close encounters or take in a bird of prey demonstration. A quiet stroll away is the charming Bondville Model Village, a charming miniature world that's a must-see. Bridlington Animal Park is not just an animal showcase, it's an adventure!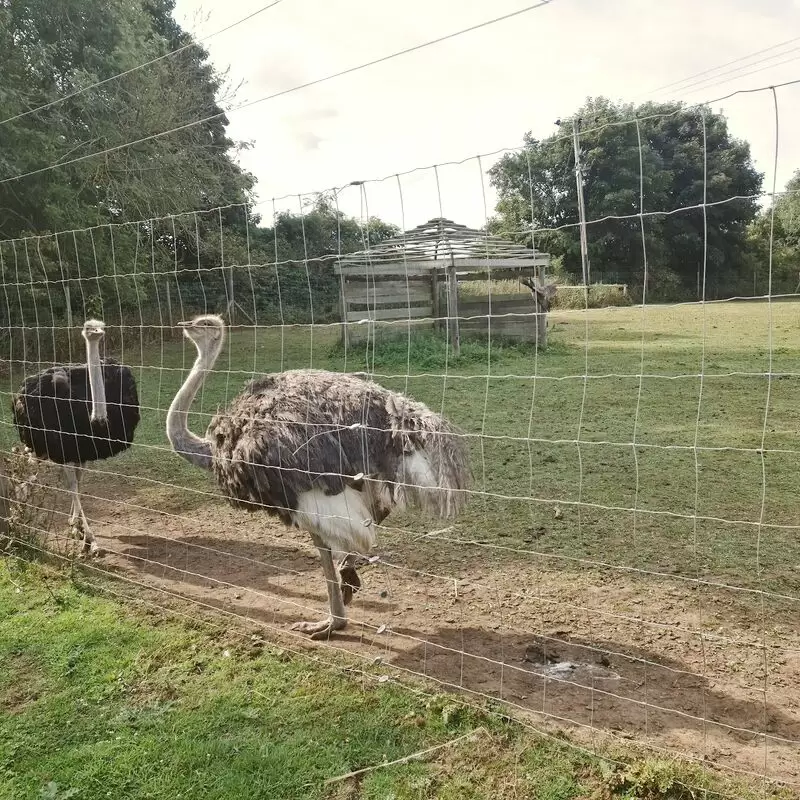 Bridlington Animal Park
Covert Lane, Carnaby, Bridlington
Monday - Sunday: 10:00 AM – 5:00 PM
11. Bridlington Harbour
Take a trip to Bridlington Harbor for an authentic coastal experience. Enjoy the smell of fresh fish and chips mingling with the salty sea breeze. Watch the colorful fishing boats bring their bountiful catches into the water. Get up close and personal with the region's rich nautical history with a visit to the Harbour Heritage Museum. An added bonus is Bridlington Priory, an impressive 12th-century church just a short walk away. It's not just a port, it's a slice of Bridlington life!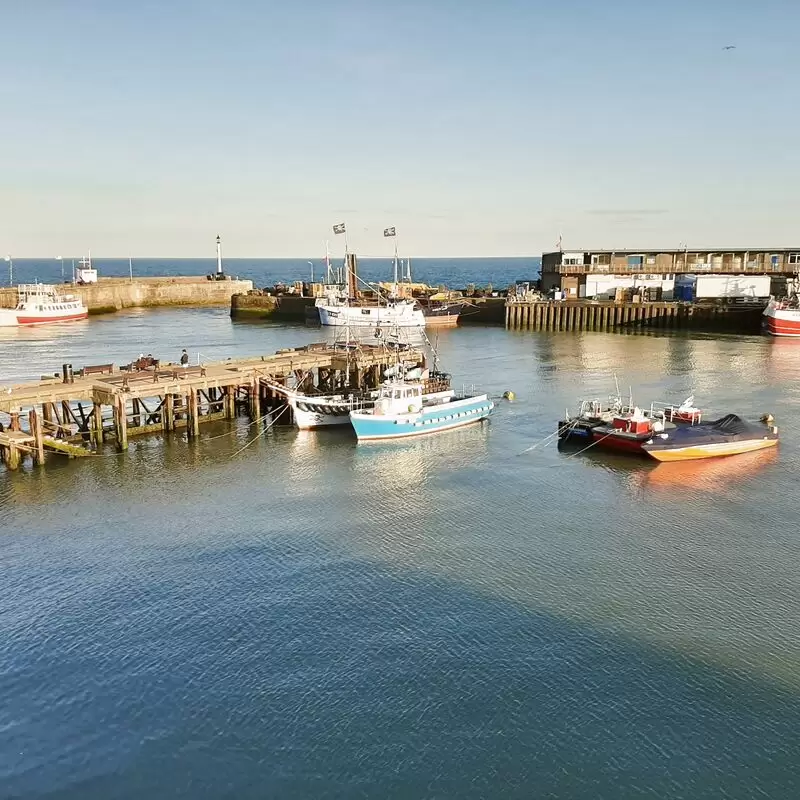 Bridlington Harbour
West End, Bridlington YO15 3AN
Monday - Sunday: Open 24 hours
12. Bridlington Sea Front
A visit to Bridlington Sea Front promises a quintessentially British coastal experience! Take a look at picturesque views, enjoy an exciting ride on the land train or have a fun family outing in the amusement arcades. A hot meal at the Harbour Bar can round out your excursion. Don't forget Bridlington's neighboring Flamborough Head with its rugged cliffs and iconic lighthouse, perfect for a nature escape. Bridlington Sea Front is your ticket to experiencing the delights of times past with a distinct modern charm.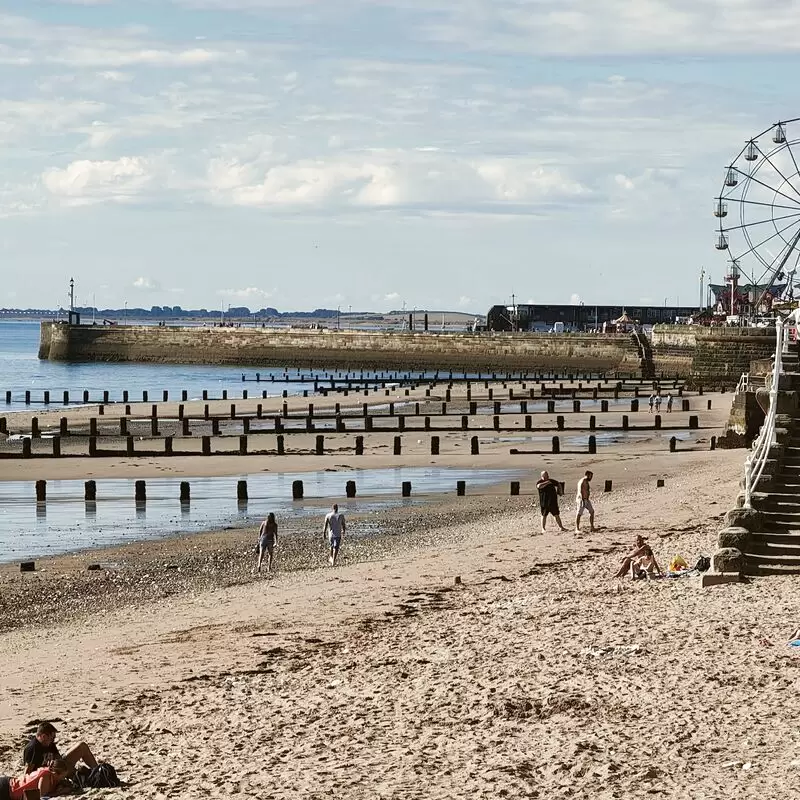 Bridlington Sea Front
Bridlington Sea Front, North Bay Court, 3 North Marine Drive, Bridlington
Monday - Sunday: Open 24 hours
13. Bridlington South Beach
Bridlington South Beach is the ideal place for joyful adventures by the sea. The soft, golden sand and crystal clear waters promise a relaxing, refreshing escape. Don't forget to build your dream sandcastle or take a peek into the fascinating rock pools. As a bonus, the beach offers spectacular views of the charming Bridlington Harbor. Take a short walk to the nearby rejuvenated Spa Theater and Royal Hall for unforgettable cultural experiences including concerts, dances, and operas. No trip to Bridlington is complete without an authentic British seaside experience!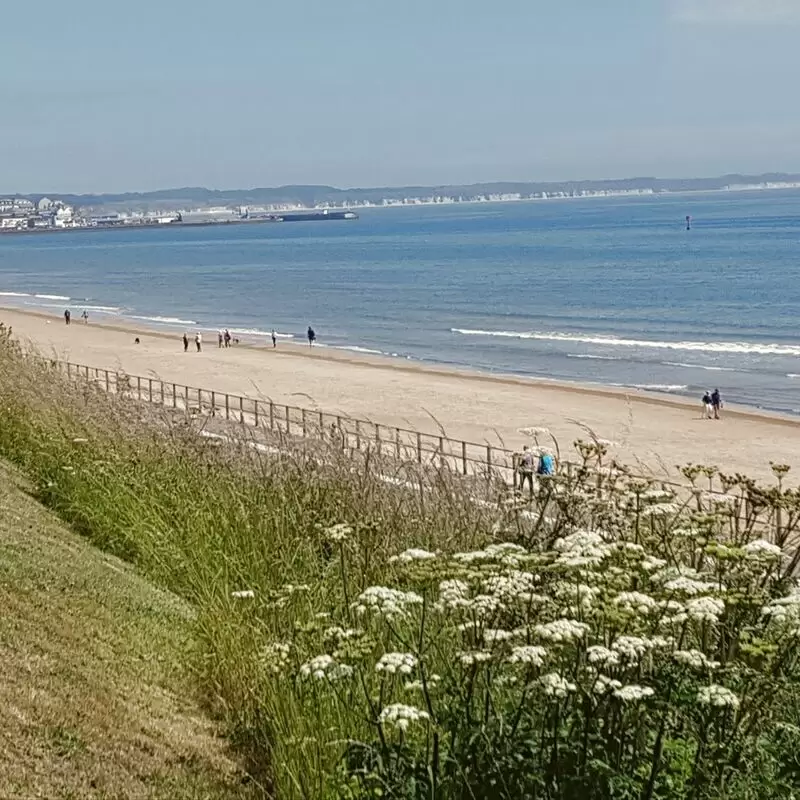 Bridlington South Beach
62 South Marine Drive, Bridlington
Monday - Sunday: Open 24 hours
14. North Beach
A visit to North Beach in Bridlington is a must for beach lovers. It is a picturesque, golden sand beach with charming cottages. Awarded the Blue Flag, cleanliness and safety are guaranteed. The beach offers a chance to get away from city life and watch the boats come in from nearby Bridlington Harbor. If you want to explore more, don't miss the majestic Flamborough Head Lighthouse, just a short drive away. It is a real local gem.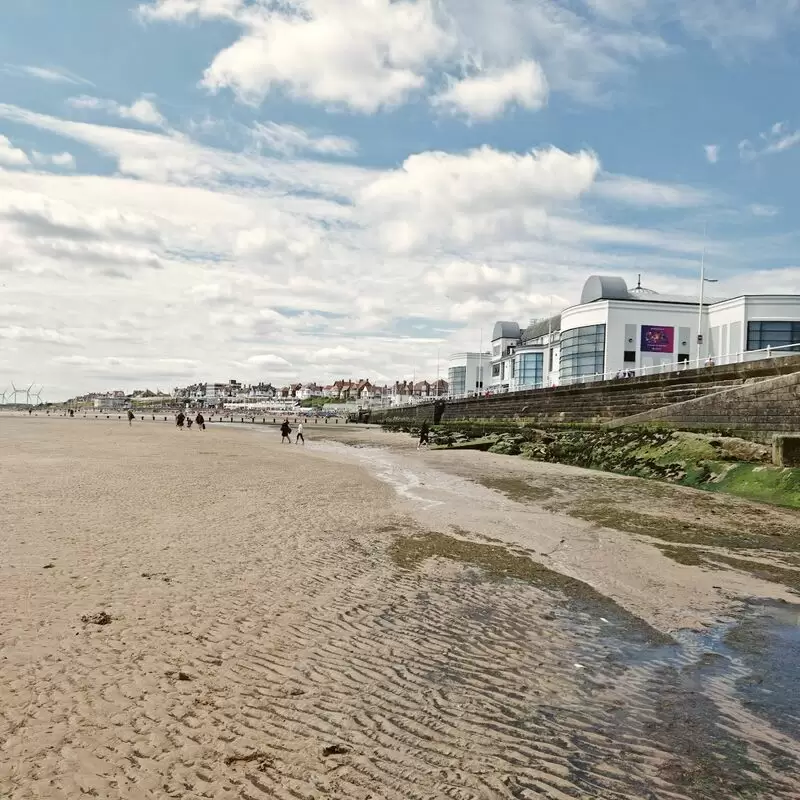 North Beach
23 Limekiln Lane, Bridlington
Monday - Sunday: Open 24 hours
15. Bridlington Beach

Bridlington beach offers endless golden sand for long walks. It is an exceptionally clean, often less crowded beach known for its crabs and shellfish. Gorgeous sunsets and the sound of seagulls are music to the soul.

A local insider tip is the irresistible candy-colored beach huts. The stunning Flamborough Headland is also just a short drive away and promises exciting cliff-top walks and panoramic sea views.

Bridlington Beach
1 North Marine Drive, Bridlington
16. East Riding Leisure Bridlington

East Riding Leisure Bridlington is an oasis of entertainment and relaxation. Whether you're a fitness enthusiast or a family looking to have fun, the large swimming complex, gym and fitness facilities offer something for everyone. From the exciting "Clip 'n Climb" to the exquisite champagne bar, it's a social hub that offers more than just workouts.

Here's an insider tip: after a refreshing swim, don't miss the gorgeous ocean views. Sewerby Hall and Gardens, a stunning historic property, is also just a short drive away!

East Riding Leisure Bridlington
East Riding Leisure, Promenade, Bridlington

Monday - Thursday: 6:30 AM – 9:00 PM
Friday: 6:30 AM – 9:30 PM
Saturday: 7:00 AM – 6:00 PM
Sunday: 8:00 AM – 7:00 PM
17. Bridlington Priory Church
The 900-year-old Bridlington Priory is a must-see for anyone interested in history. The grand architecture and breathtaking grounds are perfect for exploration and photo opportunities. Listen to the gentle whispers of times past within the ancient walls and experience breathtaking medieval carvings up close. Don't miss the monastery gate, an impressive relic nearby. A hidden gem is the Church Tea Rooms - an authentic English teahouse just steps away. Enjoy a quiet afternoon tea after an eventful journey through time.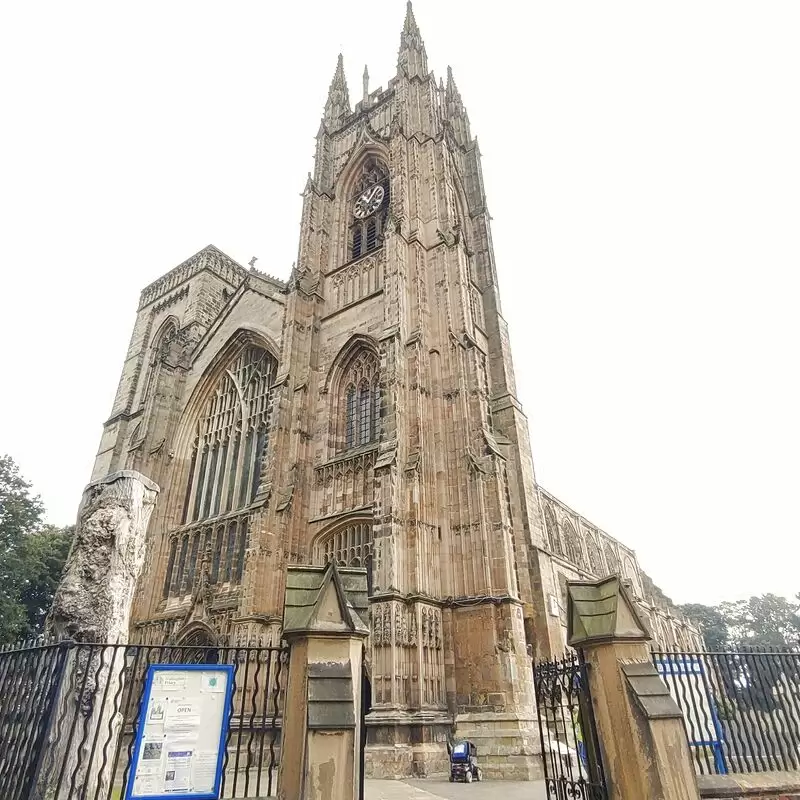 Bridlington Priory Church
The Bolt, Bridlington
18. South Landing Beach
South Landing Beach in Bridlington is an unsung gem on the Yorkshire coast, offering nature lovers a relaxing retreat. The beach is known for its crystal clear waters, abundant birdlife, and breathtaking cliff-top views and unspoiled charm. For the curious, the nearby Living Seas Centre offers fascinating insights into the local marine life. And don't miss the Flamborough Lighthouse, just a short walk away - watching the sun set over the North Sea from here is an unforgettable experience!
South Landing Beach
Flamborough, Bridlington
Monday - Sunday: Open 24 hours
19. Danes Dyke Beach

Danes Dyke Beach in Bridlington is a must-see with its beautiful sandy beaches, picturesque limestone cliffs and tranquility. The nature reserve, with its exquisite flora and fauna, is perfect for walking and wildlife watching. If the mysterious Iron Age dike makes your heart beat faster, your trip will be worthwhile. Nearby Sewerby Hall and Gardens offers a grand Georgian experience, prized for its beautiful architecture and charming zoo.

Both places are little visited and therefore a real insider tip for locals.

Danes Dyke Beach
Unnamed Road, Bridlington

Monday - Sunday: Open 24 hours
Best Time to Visit Bridlington
The best time to visit Bridlington, United Kingdom, are the summer months from June to August. During this time, the weather is usually warm and sunny, ideal for beach trips and outdoor activities. However, if you want to avoid crowds, early spring and late fall are good alternatives.
Annual Weather in Bridlington
Bridlington 3-Day Forecast
Wed, 27 September
Night
55 °F
13 °C
0%
Morning
53 °F
12 °C
0%
Afternoon
58 °F
14 °C
69%
Evening
58 °F
14 °C
0%
Thu, 28 September
Night
54 °F
12 °C
0%
Morning
51 °F
11 °C
0%
Afternoon
58 °F
14 °C
0%
Evening
56 °F
13 °C
0%
Fri, 29 September
Night
55 °F
13 °C
0%
Morning
53 °F
12 °C
0%
Afternoon
59 °F
15 °C
0%
Evening
57 °F
14 °C
0%
Questions & Answers

What is the local cuisine like in Bridlington?

Bridlington, United Kingdom, is known for its English coastal cuisine. Due to its coastal location, local cuisine focuses on fresh seafood. Popular dishes include fish and chips, which are served in almost every restaurant, from takeaways to upscale eateries. Plaice, hake and haddock are among the most common varieties. Local restaurants also serve Yorkshire pudding and other traditional British dishes. For dessert, English classics such as trifle, sticky toffee pudding and scones with clotted cream are often served.

Are there any available discounted passes for transportation in Bridlington?

While there is no special discounted ticket in Bridlington, travelers can take advantage of East Yorkshire buses that offer several ticket options that can save you money. For example, a Day Rover ticket allows unlimited travel for a full day in designated zones. Alternatively, weekly or monthly tickets from EY Buses can be beneficial for longer stays. Exact prices can vary, so be sure to check the East Yorkshire Buses website or app.

How safe is Bridlington for tourists?

Bridlington is generally safe for tourists and the crime rate is lower than in other UK cities. Visitors often feel at home in this charming seaside town. However, as with any destination, it is always important to be aware of your surroundings, especially in busy areas. Local authorities are active and helpful, creating a safe environment. Overall, Bridlington offers a safe and welcoming atmosphere for travelers.

Can I use the UK Pound all over Bridlington?

Yes, the British pound is the main currency in Bridlington, as the city is located in the United Kingdom. All businesses, stores, restaurants, hotels and other services in this town accept the pound as a form of payment. Whether you are enjoying a leisurely meal, visiting a tourist attraction or shopping at a local market, the British pound is always accepted. Credit and debit cards are also usually welcome.

How common is English spoken in Bridlington?

In Bridlington, as throughout the UK, English is the main language spoken. The local accent and dialect may be slightly different from what non-native speakers are used to hearing in the media. However, locals are approachable and helpful if you have difficulty communicating. While it is possible to encounter people who speak other languages, especially in more diverse areas, you will be able to get around Bridlington just fine if you speak English.

How reliable is public transportation in Bridlington?

Public transportation in Bridlington, United Kingdom is quite reliable and comprehensive. The area is well served by local buses and trains, which frequently connect it with nearby cities. Trains are often punctual and offer comfortable seating and ample space for luggage. Buses also run regularly throughout the city and surrounding areas. However, as with all public transportation, delays can occur during rush hours and in bad weather. Always check the schedule in advance for your convenience.

What unique customs should I be aware of in Bridlington?

As in much of the United Kingdom, politeness and queuing are important aspects of local customs in Bridlington. People generally stand in line and wait their turn. It is also traditional to spend a day by the sea, walking along the seafront and eating fish and chips. This Yorkshire town has a strong maritime heritage, which means that seafood, especially shellfish, plays an important role in culinary customs. Remember to follow all local regulations to protect local wildlife and the environment, as respect for nature is paramount here.

Are there any specific local laws that tourists should know about?

In Bridlington, as throughout the United Kingdom, laws are quite similar to most Western countries. Visitors should note in particular that smoking is not permitted in indoor public areas. Drinking alcohol in public areas may be restricted in certain zones, and it is illegal to sell alcohol to anyone under 18. Be sure to respect cultural landmarks, do not litter, and remember that reckless driving or driving under the influence of alcohol will not be tolerated. It is always important to respect local customs, regulations and traditions.

Is tipping common in restaurants and taxi services in Bridlington?

Yes, tipping is a common practice in Bridlington, as it is in the rest of the UK. In restaurants, it is common to tip around 10-15% for good service. It is also common to tip cab drivers a modest amount, usually rounding up to the nearest pound. However, there is no hard and fast rule and the amount of tip is generally at your discretion and depends on the quality of the service provided.

What is the average cost of a meal in Bridlington?

The average cost of a meal in Bridlington, United Kingdom, is in the low to moderate price range. For a casual meal, you can expect to pay around £10 to £15 per person. If you opt for a fine dining experience at one of the city's more upscale establishments, prices can range from £35 to £50 per person. However, prices can vary greatly depending on the location, time of day, and type of cuisine chosen.

How easy is it to travel to nearby towns from Bridlington?

From Bridlington you can easily travel to the surrounding cities. Regular bus routes connect the town with places like Scarborough, York and Hull. You can also take trains from Bridlington train station, which offers direct connections to many places. If you prefer to travel by car, you will find a well-developed and well-signposted road network that allows for easy navigation. The scenic drives along the coast are an added attraction for day trippers.

What is the current Covid-19 situation in Bridlington?

As an AI, I do not have real-time data, so I cannot provide the current Covid-19 situation in Bridlington or any other location. We recommend that you visit the official health department websites or reliable news portals for up-to-date and accurate information about Covid-19. Stay safe and follow the sanitary measures prescribed by the government.

What kind of nightlife can one expect in Bridlington?

Bridlington has a relatively relaxed but welcoming nightlife. The town has countless pubs and bars serving local beers and live music. If you want something to do in the evening, you can catch fantastic live performances at the Spotlight Theatre. Although the city does not have a vibrant club scene compared to larger cities, certain venues have themed nights with DJs and dancing. This mix of comfort and entertainment makes for a charming nighttime ambiance.

Is Bridlington a pet-friendly town?

Yes, Bridlington on the beautiful Yorkshire coast in England is an extremely pet-friendly town. The area offers a wealth of experiences for visitors with pets, including miles of sandy beaches where dogs can run free at certain times of the year. Numerous accommodations, pubs, and cafes in town also welcome four-legged visitors. In addition, the many hiking trails in and around the city provide an excellent opportunity for exploration with pets.

Are there memorable movie or TV show shooting locations in Bridlington?

Yes, the old town of Bridlington in the United Kingdom has particularly memorable filming locations. The High Street and Market Place were transformed into the streets of Walmington-on-Sea for the 2016 remake of Dad's Army. The quaint streets, antique stores and traditional pubs provided the perfect backdrop for this popular British comedy. When you explore this area, you'll feel like you've stepped into a classic television series.

What local berweries are worth visiting in Bridlington?

Bridlington, while a bustling seaside town, is not particularly famous for its local breweries. Not far away, however, in Cottingham, is Atom Beers, known for combining scientific principles with a passion for advanced and unique brewing. Also near Bridlington, in Scarborough, is the North Riding Brew Pub, known for its diverse range of beers and warm, friendly atmosphere. Both are worth a visit for a delicious taste of local English brewing as you explore East Yorkshire.

Are there any health or vaccination requirements for visiting Bridlington?

Currently, there are no specific health requirements or vaccinations mandated for visiting Bridlington, UK. However, it is recommended that all routine immunizations such as measles-mumps-rubella vaccination (MMR), diphtheria-tetanus-pertussis vaccination, chickenpox vaccination, polio vaccination, and the annual flu shot are up to date. For COVID-19 vaccination boosters, travelers must follow the latest guidelines from their home country and the UK government.

Where can I find information about hiking trails and outdoor activities in Bridlington?

Bridlington, a charming seaside town, offers many outdoor activities, including numerous walking trails. Information on these trails can be found on the Flamborough Headland Heritage Coast website, the Yorkshire Nature Triangle website, the Bempton Cliffs RSPB website for bird watching routes, and at Bridlington's Tourist Information Center. Bridlington Golf Club offers opportunities to play golf. You can also enjoy water sports at the North Bay and South Bay beaches. Online walking forums and travel advisors can also be a useful resource.

What are typical opening hours for restaurants and shops?

In Bridlington, United Kingdom, most restaurants start their operations in the late morning, around 11:00, and usually close around 22:00 or 23:00. On the other hand, stores usually open at 9:00 am and close around 5:30 pm. It is important to note that these times may vary, stores in larger shopping centers may stay open later, and also some restaurants may close earlier or later depending on the day of the week and time of year.

Where can I rent a bicycle in Bridlington?

In Bridlington, you can rent a bike at Richardson's Cycles on Quay Road. This store offers a wide range of bikes for all ages and abilities. Whether you're looking for a simple city bike for leisurely rides or a more advanced model for challenging trails, you'll find it here. The friendly staff will provide helmets and locks, ensuring a safe and enjoyable cycling experience around the picturesque towns of Bridlington.

Feedback

I hope you found this article informative and helpful. I'm eager to improve the content and make it even more valuable for you. If you have any feedback or suggestions, I would love to hear from you.

Do you have any tips or hidden gems that you think should be added to the list? Are there any areas that you feel could use more explanation or clarification?

Your input is greatly appreciated and will help us to continue providing high-quality content that meets your needs and interests. Please feel free to share your thoughts.