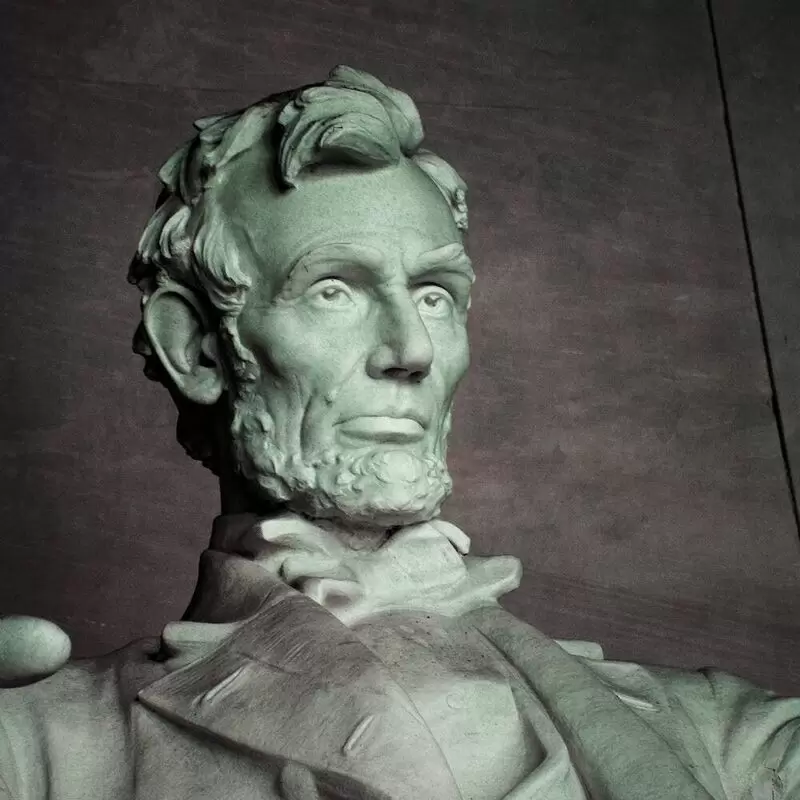 1. Lincoln Cathedral
Discover the hidden stories of history at Lincoln Cathedral, a sublime display of Gothic architecture from the Middle Ages. Impressive not only for its size as the third largest cathedral in Britain, but also for the fact that it was the tallest building in the world until 1549, making it a part of world history. Discover the whimsical carvings of the infamous Lincoln Imp, the city's legendary symbol. Nearby is Lincoln Castle, another must-see, where you can see one of the four original copies of the Magna Carta.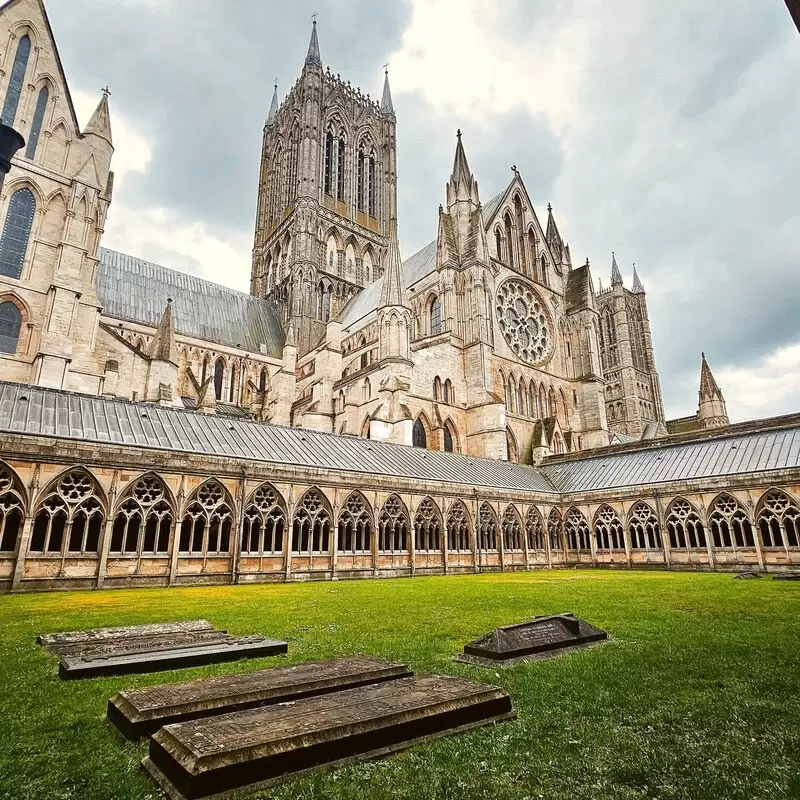 Lincoln Cathedral
Minster Yard, Lincoln
Monday - Saturday: 10:00 AM – 4:00 PM
Sunday: 11:30 AM – 2:30 PM
2. Lincoln Castle
Immerse yourself in history at Lincoln Castle. This magnificent creation of William the Conqueror has risen since 1068 and embodies rich English history within its walls. Explore the unique Victorian prison and enjoy panoramic views from the wall walkways. Discover the rare original Magna Carta from 1215, a cornerstone of British law. Check out the events calendar for interesting events like the open-air theater. Just a stone's throw away is Lincoln's magnificent cathedral. A true treasure trove of heritage and stories!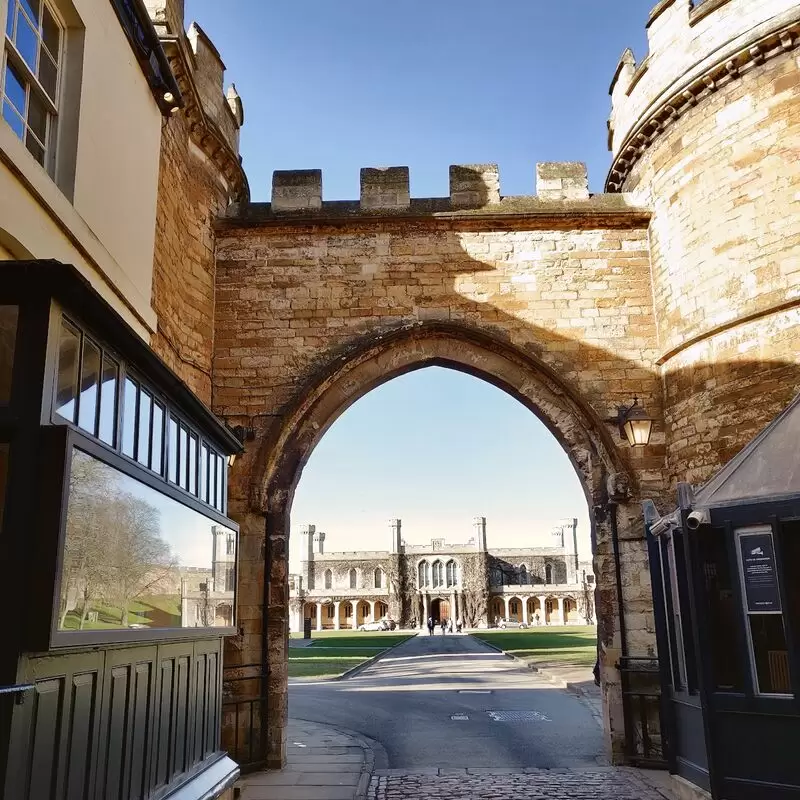 Lincoln Castle
Castle Hill, Lincoln
Monday - Sunday: 10:00 AM – 5:00 PM
3. Lincolnshire Aviation Heritage Centre
Experience a crucial piece of World War II history at the Lincolnshire Aviation Heritage Centre. Marvel at the authentic, restored Lancaster bomber that is rarely still operational. Feel the gravity as the bombs are loaded by hand and hear the great engines roar. You're not just watching, you're experiencing history! Nearby are the idyllic Hubbards Hills for a contemplative walk after your visit. You should not miss this!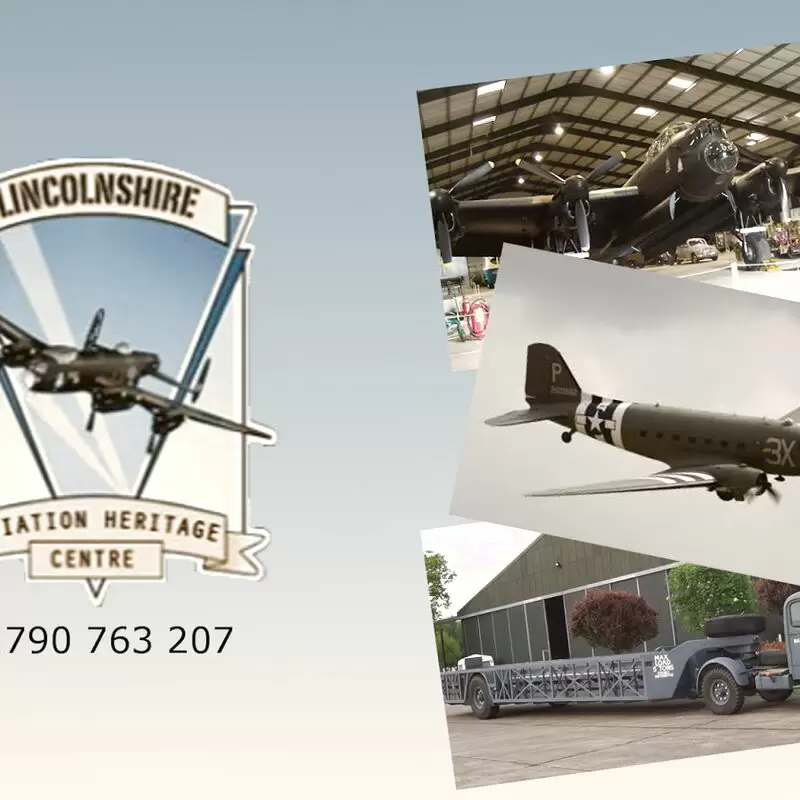 Lincolnshire Aviation Heritage Centre
East Kirkby, Spilsby
Monday - Sunday: Closed
Tuesday - Saturday: 9:30 AM – 5:00 PM
4. Hartsholme Country Park

Discover the breathtaking landscapes of Hartsholme Country Park, a green oasis that exudes serene beauty and charm. A walk along the scenic path around the lake will refresh you! Visit the on-site visitor center to learn more about the park's unique setting.

Insider tip: Keep an eye out for the diverse wildlife that inhabits the park for a little adventure. Nearby is the impressive Lincoln Castle, a historic structure just a 15-minute drive from the park.

Hartsholme Country Park
377 Skellingthorpe Road, Lincoln

Monday - Sunday: Open 24 hours
5. International Bomber Command Centre
The International Bomber Command Centre in Lincoln is a major tribute to World War II and is home to Britain's tallest war memorial, the Spire. Impressive exhibits give you the opportunity to delve into the past and understand the sacrifices of Bomber Command. If your visit coincides with a clear day, you can climb the 31-meter tower for panoramic views of Lincoln. Another nearby gem is Temple Bruer, a fascinating ruin of the Knights Templar, perfect for history buffs.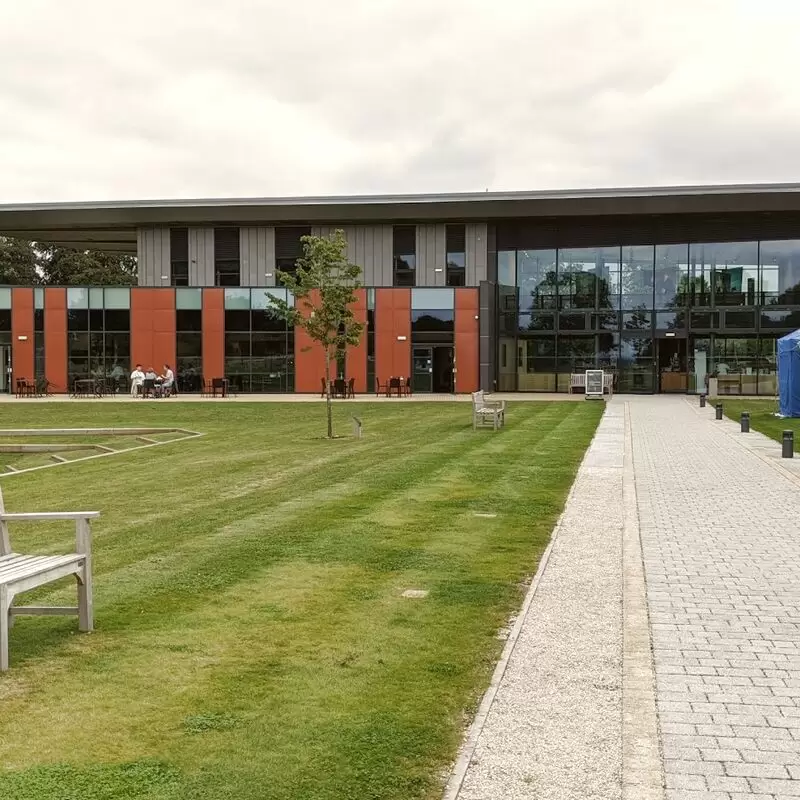 International Bomber Command Centre
Canwick Avenue, Lincoln
Monday: Closed
Tuesday - Sunday: 9:30 AM – 5:00 PM
6. National Trust Tattershall Castle
Explore the magnificent medieval Tattershall Castle, a 15th-century red brick tower wonder. Climb the spiral staircase, enjoy panoramic views of the Lincolnshire countryside from the battlements, and imagine the life of a medieval ruler. Don't miss the grandeur of the Great Hall or the original Gothic fireplaces. Visit nearby Tattershall College, a hidden gem where young choirboys were educated. The castle's proximity to the Battle of Britain Memorial Flight Centre is a real bonus for history and aviation buffs.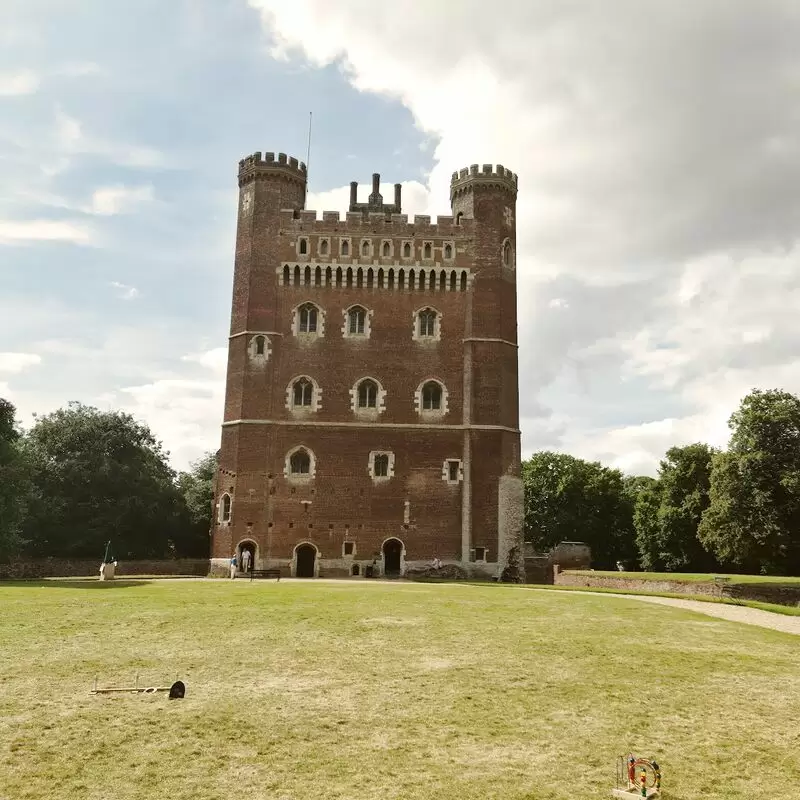 National Trust Tattershall Castle
Sleaford Road, Tattershall, Lincoln
Monday - Tuesday: 10:30 AM – 4:30 PM
Wednesday - Sunday: 11:00 AM – 3:00 PM
7. Battle Of Britain Memorial Flight Visitors Centre

Visit the Battle Of Britain Memorial Flight Visitors Centre and immerse yourself in aviation history. Experience the RAF's legendary aircraft, including the Lancaster bomber, Spitfire and Hurricane, all meticulously preserved. Marvel at World War II artifacts and visit a captivating exhibit on the Dambusters.

Insider tip: Book the "Hangar Tour" for a behind-the-scenes look at RAF Coningsby Station. Nearby, stroll to "Tattershall Castle," a medieval wonder that offers panoramic views from its top. Experience history in action in Lincoln!

Battle Of Britain Memorial Flight Visitors Centre
Dogdyke Road, Coningsby, Lincoln

Monday - Friday: 10:00 AM – 5:00 PM
Saturday - Sunday: Closed
8. Whisby Nature Park
Whisby Nature Park is a sprawling green paradise in Lincoln. A mecca for wildlife lovers, from a symphony of singing birds to brilliant wildflowers, each trail offers something unique. Explore the many tranquil lakes that reflect the ever-changing sky. The hidden gem, the Thorpe Room, houses exciting exhibits. Let your inner anthropologist run wild and explore the site's industrial past. Just a short drive away is the majestic Lincoln Cathedral, well worth a visit for its rich history and stunning architecture.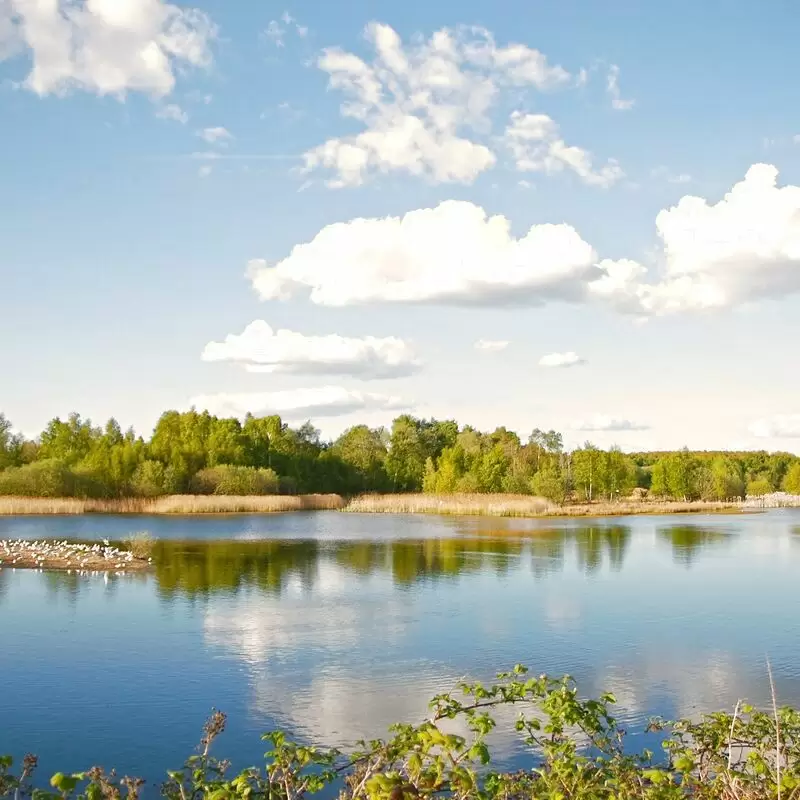 Whisby Nature Park
Moor Lane, Thorpe on the Hill, Lincoln
Monday - Sunday: Open 24 hours
9. Museum of Lincolnshire Life
The Museum of Lincolnshire Life is a treasure trove of Lincoln's living history. It's an amazing glimpse into Lincoln's past, from military machines to the world's first tank. It's packed with whimsical exhibits that portray the culture of the region, and is a true must-see. After exploring the museum, visit nearby Ellis Mill, a fully functioning 18th-century windmill that provides an authentic picture of Lincolnshire's rural heritage. Enjoy the museum's lesser-known "activity room" where you can experience hands-on history!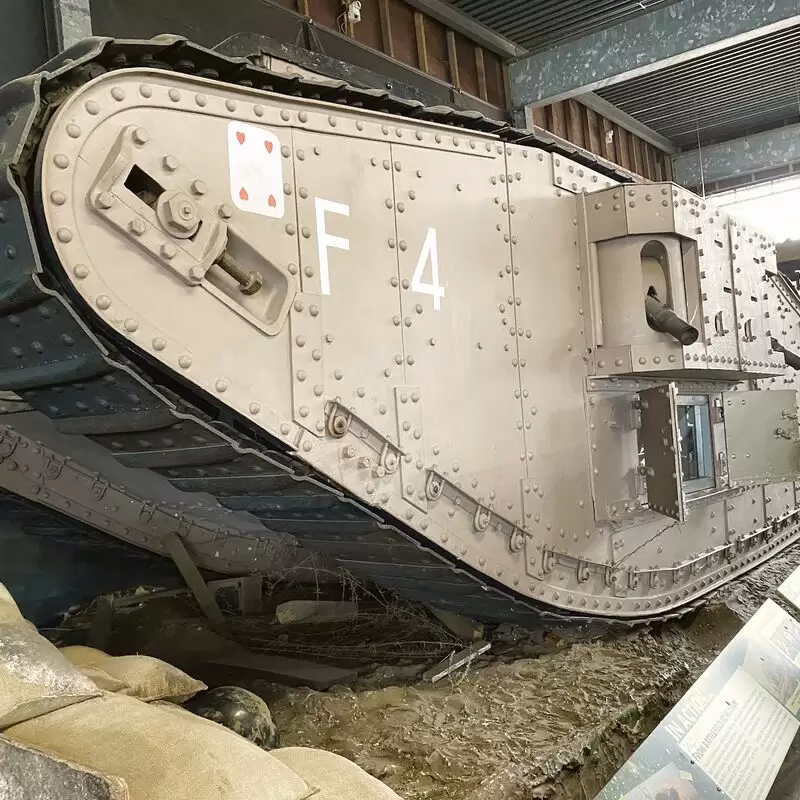 Museum of Lincolnshire Life
Burton Road, Lincoln
Monday - Sunday: 10:00 AM – 4:00 PM
Wednesday - Thursday: Closed
10. Arboretum
Venture into the heart of Lincoln and discover the hidden gem that is the Arboretum. A magnificent green oasis of tranquility, it has been recognized by the Victorian Society as an important historic park. Be enchanted by the lush flora, beautiful fountains and impressive monuments. Just around the corner is Lincoln's Usher Gallery with a wealth of remarkable artwork. Don't miss the "Fish Pond," an insider's tip that subtly exudes its serene charm. Let nature surprise you at every turn!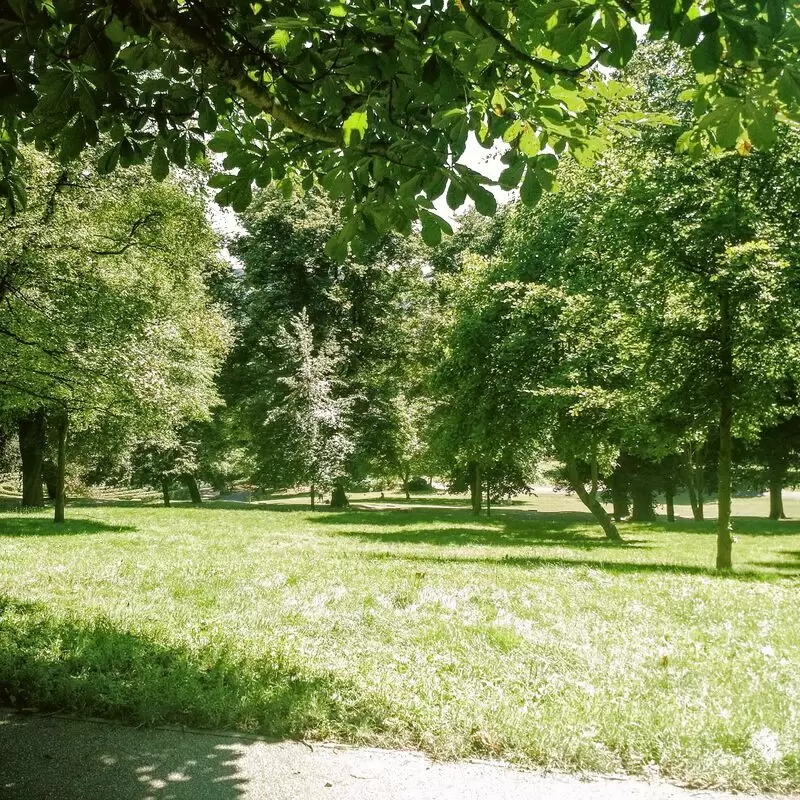 Arboretum
16 Lindum Terrace, Lincoln
Monday - Sunday: 7:00 AM – 10:00 PM
11. Boultham Park
A nature retreat, Boultham Park offers serene lake views, fascinating wildlife, and countless photo moments. Take a peaceful stroll through the manicured flower beds or tone up with a workout in the outdoor gym. For the curious, the World War I memorial in the park is an impressive piece of history. Just a short walk away, the Lawn Visitor Center serves the tastiest coffee in town. Look forward to little surprises like the secret garden and its mazes that will make your visit unforgettable!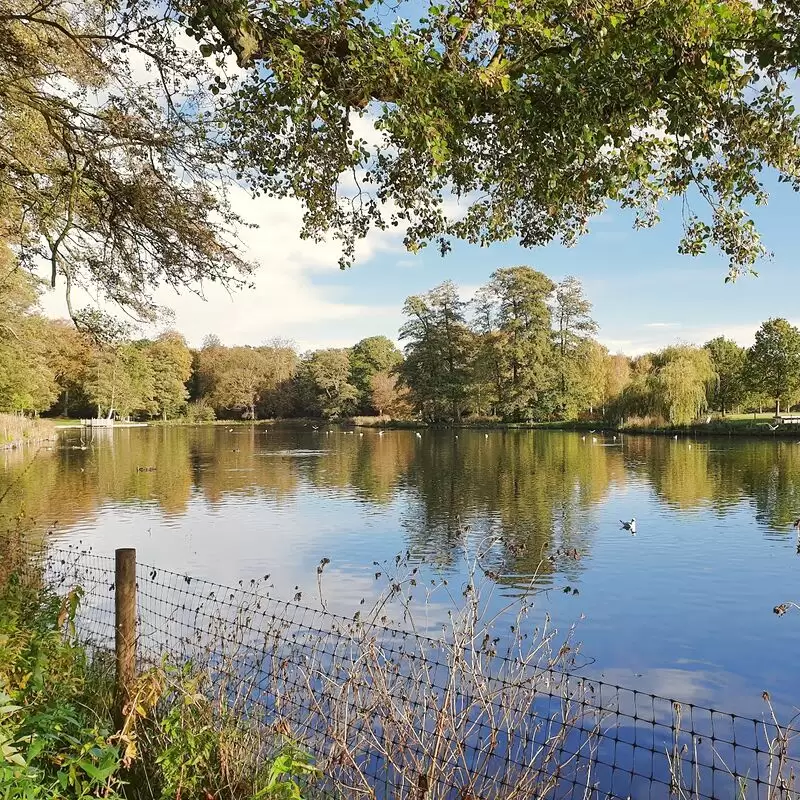 Boultham Park
55 Hall Drive, Lincoln
Monday - Sunday: 9:00 AM – 3:00 PM
12. Lincoln Museum
A visit to the Lincoln Museum, which dates back to Roman times, is like a fascinating walk through history. Admire an extensive collection of artifacts that reflect Britain's rich past, from authentic Roman mosaic floors to the famous "Lincoln Imp". The museum is just a 5-minute walk from Lincoln's historic cathedral and is conveniently located downhill. Don't miss the chance to take a look at the unique moon rocks brought back from NASA's Apollo missions in the 1960s!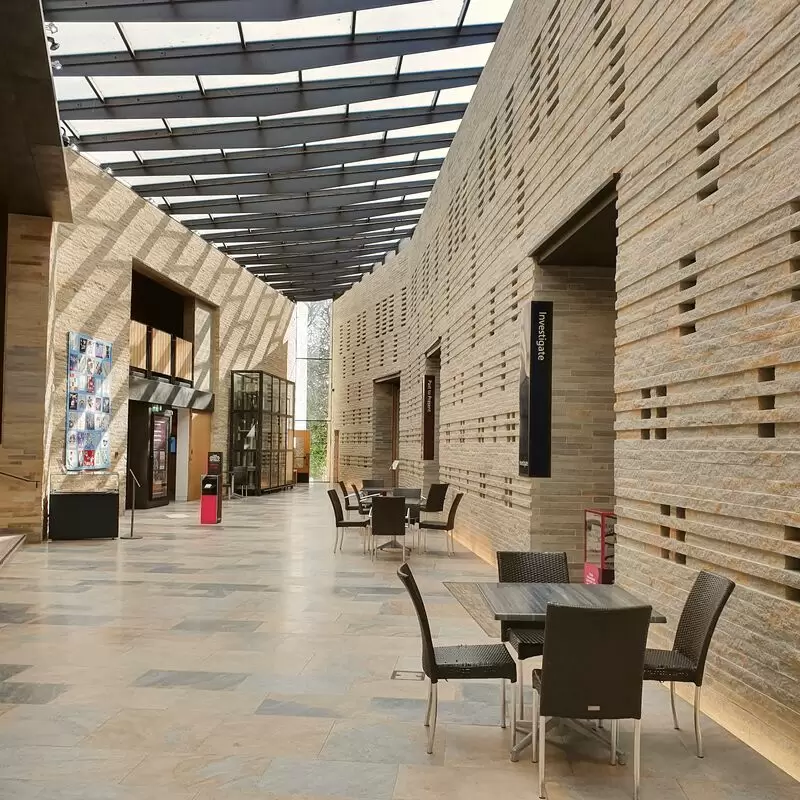 Lincoln Museum
1 Danes Terrace, Lincoln
Monday - Sunday: 10:00 AM – 4:00 PM
Tuesday - Wednesday: Closed
13. West Common
West Common is a piece of nature in the middle of the big city of Lincoln. With its extensive open spaces and sports facilities, it is a center for soccer, cricket, tennis and horse racing enthusiasts from the surrounding area. Thanks to the resident skylarks and hares, wildlife watching is also a popular pastime. Just a stone's throw away is historic downtown Lincoln, where nature and sightseeing can be wonderfully combined. Don't miss the park at dusk, when the sunset casts a magical maroon light! Nearby you will find the fascinating Museum of Lincolnshire Life.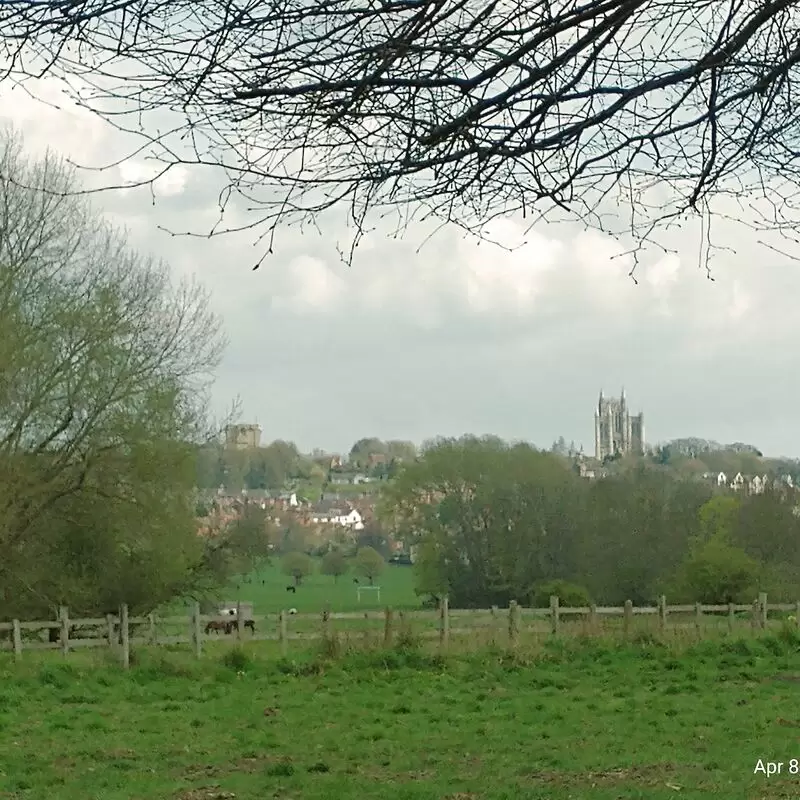 West Common
169 Angelica Road, Lincoln
Monday - Sunday: Open 24 hours
14. Thorpe Camp Visitor Centre
At Thorpe Camp Visitor Centre, you'll find a unique blend of history and rustic charm. This site, which grew out of a World War II RAF base, offers a vivid glimpse into Lincolnshire's wartime history. The seven cottages transport you back in time and offer an experience you won't soon forget. Nearby, the majestic Tattershall Castle is just a short drive away. Don't miss the opportunity to watch the butterflies at the "Butterfly House" - a seasonal treat reserved for only a few!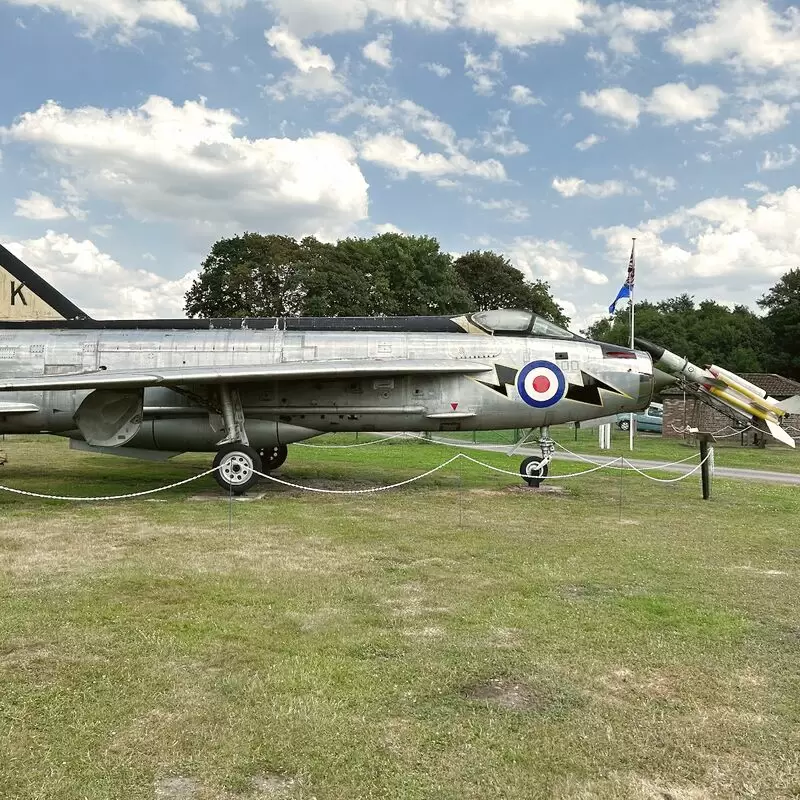 Thorpe Camp Visitor Centre
Tattershall Thorpe, Lincoln
Monday - Saturday: Closed
Sunday: 1:00 – 5:00 PM
15. Metheringham Airfield Visitor Centre
Discover Lincolnshire's rich aviation history at the Metheringham Airfield Visitor Center. Here you can not only learn the fascinating stories of the brave crews who served here in World War II, but also get a close-up look at a real World War II Dakota. The center's staff are enthusiastic volunteers who provide a warm and knowledgeable atmosphere. Just 10 minutes away you'll find the hidden gem of Dunston Pillar Farm, a unique monument set amidst the rural landscape.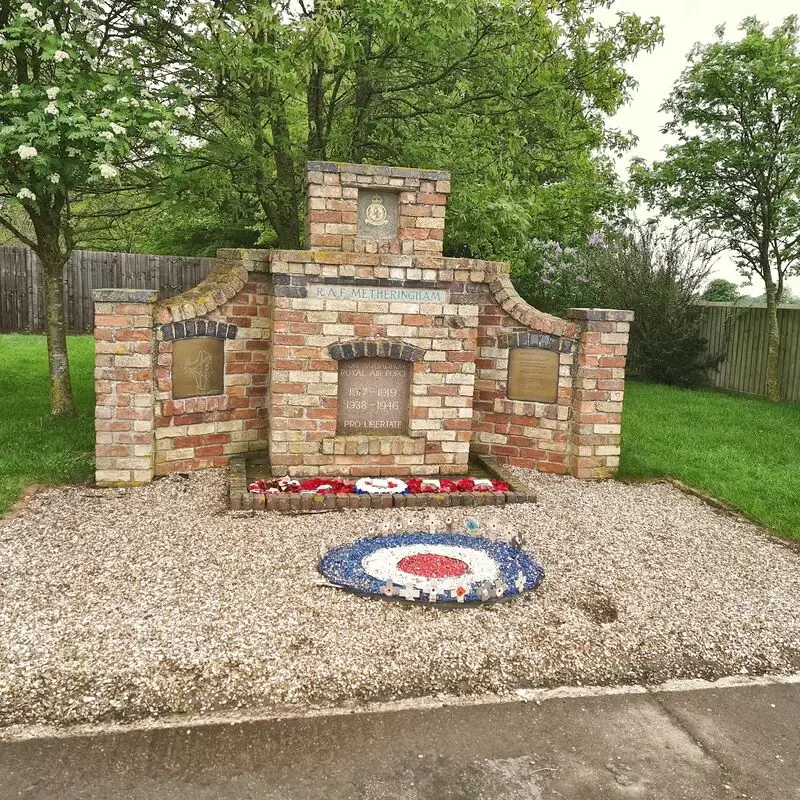 Metheringham Airfield Visitor Centre
The Visitor Centre Westmoor farm, Martin Moor, Metheringham, Lincoln
Monday - Friday: Closed
Wednesday: 11:00 AM – 4:00 PM
Saturday - Sunday: 11:00 AM – 5:00 PM
16. Lincolnshire Road Transport Museum
At the Lincolnshire Road Transport Museum, you'll be transported back in time to marvel at an impressive collection of more than 65 vintage cars, buses and commercial vehicles dating back over 90 years. Marvel at pre-war biplanes or get up close and personal with a rare 1927 Model T Ford. Fascinating artifacts offer snapshots of automotive history. An absolute dream for transportation enthusiasts! Just a 10-minute drive away, you can visit Lincoln's famous cathedral, a stunning example of Gothic architecture.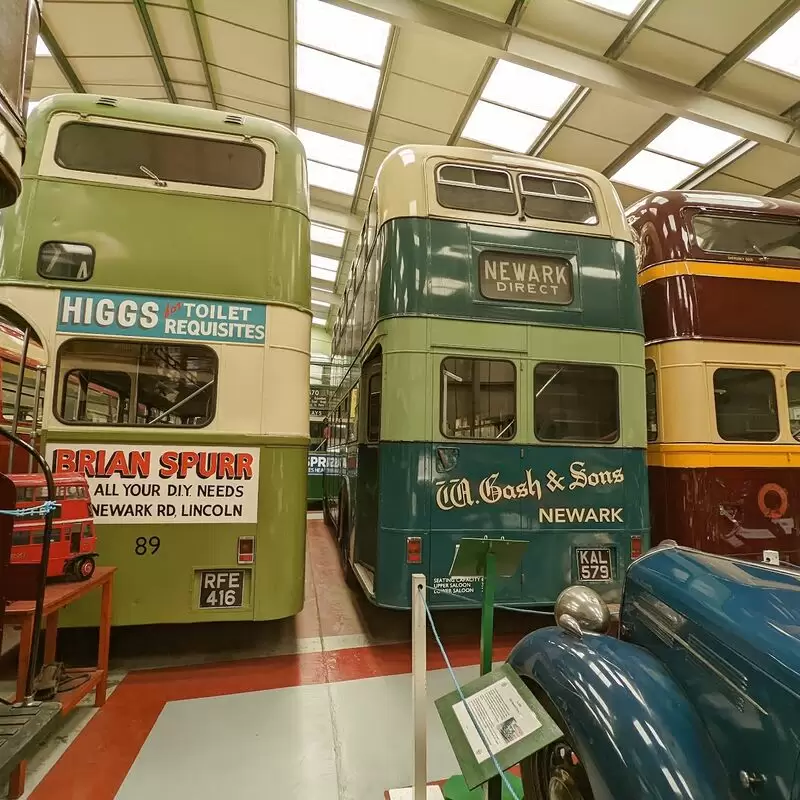 Lincolnshire Road Transport Museum
Whisby Road, North Hykeham, Lincoln LN6 3QT
Monday - Saturday: Closed
Sunday: 11:00 AM – 4:00 PM
17. Lincoln Medieval Bishops' Palace
Lincoln's medieval Bishop's Palace, a hidden gem, offers a journey back in time to the High Middle Ages. Immerse yourself in history, marvel at the Gothic architecture and imagine the grandeur of the towering bishop's residences. From here, you'll have breathtaking views of Lincoln's famous cathedral and fashionable Steep Hill, and a visit to the on-site vineyard is a must. Just a short walk from the palace is the magnificent Lincoln Castle, which houses one of the four original copies of the Magna Carta.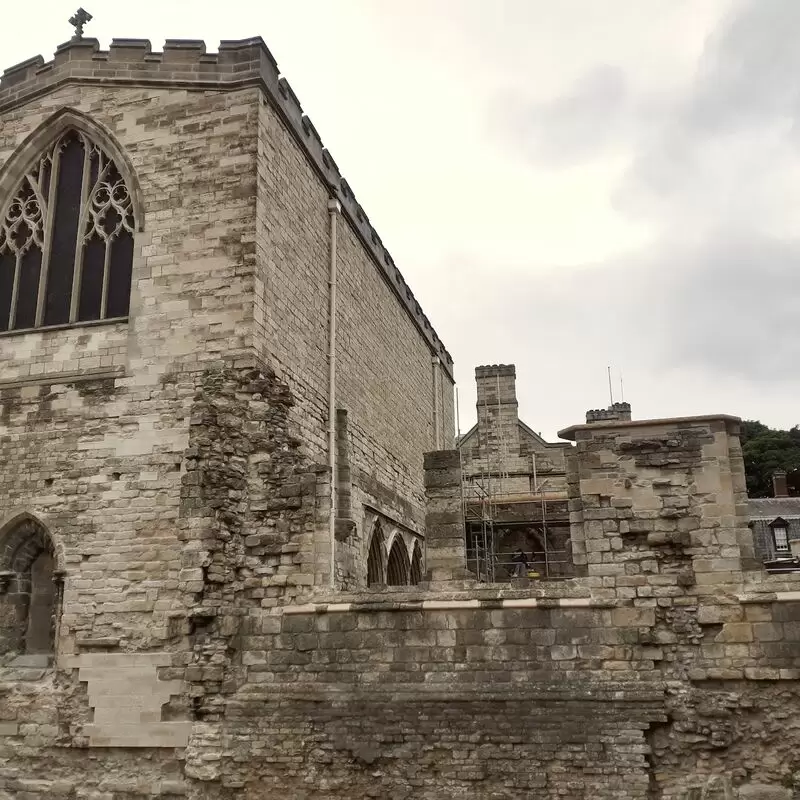 Lincoln Medieval Bishops' Palace

18. The Natural World Centre
The Natural World Centre in Lincoln is an oasis of nature, fun and learning. This eco-friendly center features interactive exhibits, a healthy organic café and a distinctive assortment of retail items. The Little Darters Wildlife outdoor adventure area is the perfect place for children to learn about local wildlife. It is surrounded by the beautiful Whisby Nature Park, which offers numerous hiking trails and bird watching spots. Nearby is the Schuster Recreation Ground - perfect for a leisurely walk or picnic.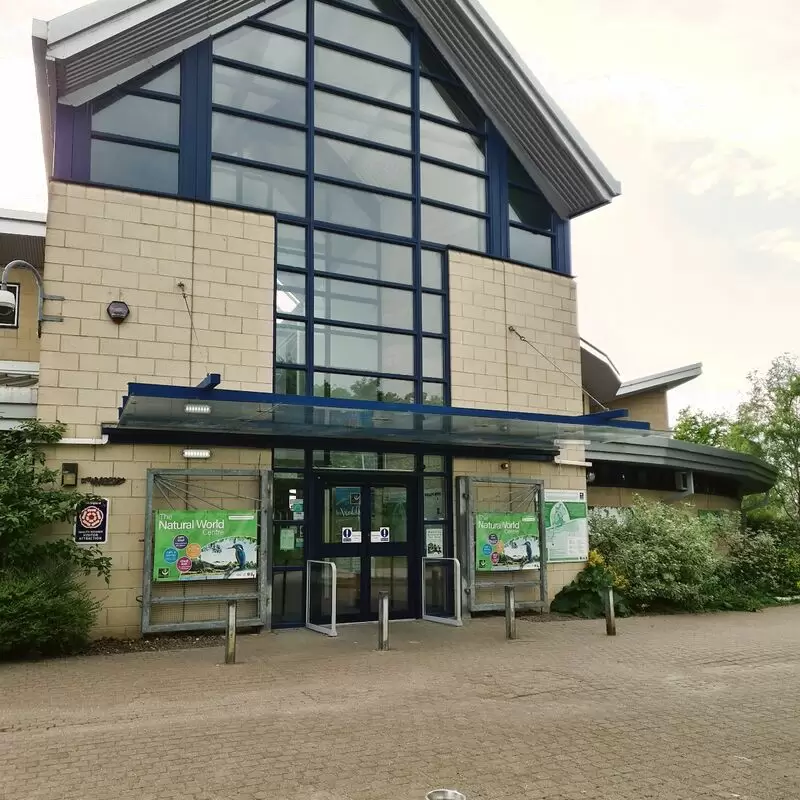 The Natural World Centre
Whisby Nature Park, Moor Lane, Thorpe on the Hill, Lincoln
Monday - Sunday: 9:30 AM – 4:30 PM
19. Lincoln Visitor Information Centre
A visit to the Lincoln Visitor Information Centre should be on your list, because it's your compass to all things Lincoln! Here you'll find a wealth of information about local attractions, events, and history. You'll also find insider information like the best nearby restaurants, hidden gems, and attractions off the beaten path. There are even detailed walking maps for those who want to explore on their own. Just steps away, you'll find the fascinating Brayford Waterfront, which brings the city's historic charm to a vibrant, modern setting.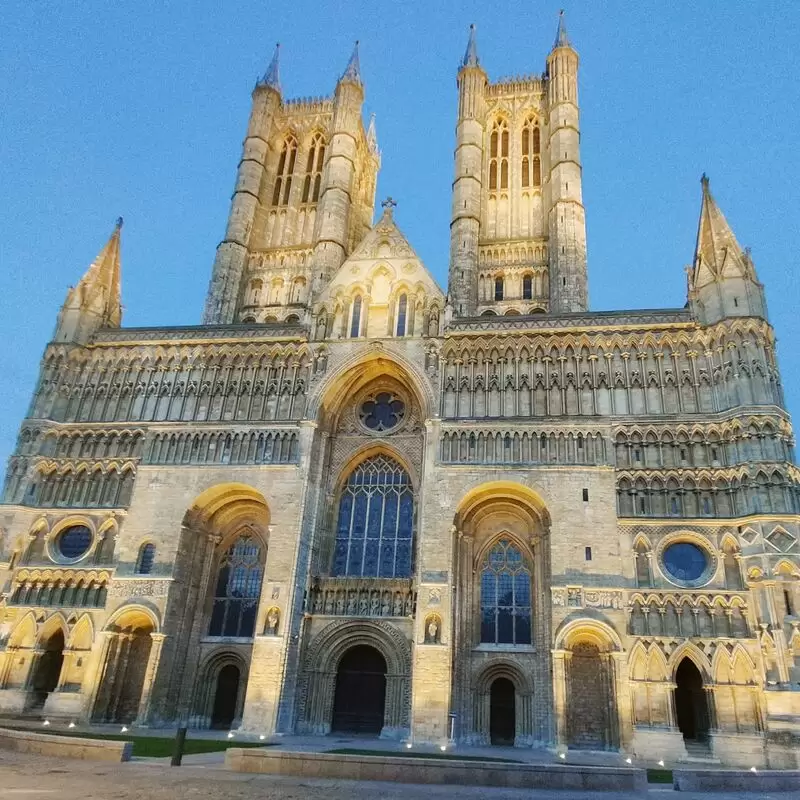 Lincoln Visitor Information Centre
9 Castle Hill, Lincoln
Monday - Saturday: 10:00 AM – 5:00 PM
Sunday: 10:30 AM – 4:00 PM
Best Time to Visit Lincoln
The best time to visit Lincoln (United Kingdom) is from late spring to early fall (May to September). During these months, the weather is generally mild and warm and suitable for outdoor activities and sightseeing. The city is especially lively in December, when the Christmas market takes place.
Annual Weather in Lincoln
Lincoln 3-Day Forecast
Tue, 26 September
Night
57 °F
14 °C
0%
Morning
53 °F
12 °C
0%
Afternoon
66 °F
19 °C
86%
Evening
60 °F
16 °C
0%
Wed, 27 September
Night
53 °F
12 °C
0%
Morning
53 °F
12 °C
0%
Afternoon
59 °F
15 °C
69%
Evening
57 °F
14 °C
0%
Thu, 28 September
Night
51 °F
11 °C
0%
Morning
50 °F
10 °C
0%
Afternoon
58 °F
14 °C
0%
Evening
53 °F
11 °C
0%
Questions & Answers

What's the history of Lincoln Cathedral?

Lincoln Cathedral, also known as the Cathedral Church of the Blessed Virgin Mary of Lincoln, has a rich history. The cathedral was once the tallest building in the world and is known for its impressive Gothic architecture. In the Middle Ages, it was an important spiritual center and housed one of the four original copies of the Magna Carta. After centuries of restoration due to fires and earthquakes, it is now a testament to Lincoln's dynamic history.

Does the castle still function as a court?

Yes, Lincoln Castle still serves as a court. The castle complex houses one of only two remaining medieval crown courts in the country. This Lincolnshire landmark from Norman times is steeped in history and still plays an important role in the city's legal life. However, it is not only used for court proceedings. It is also a popular tourist attraction, hosting various educational and cultural events throughout the year.

Are there any interesting ghost stories related to the city?

You bet! The ghost of Lincoln's most famous spirit, the White Lady, is often spotted in Lincoln's medieval cathedral. According to legend, she is the tormented soul of a guilty girl who committed a cardinal sin and is cursed to roam the cathedral grounds forever. Near Lincolnshire Asylum walks the "Lady in Green," a patient who died mysteriously. She is known to send a shiver down the spine of anyone who dares to approach her.

What is unique about Steep Hill?

Steep Hill in Lincoln, United Kingdom, is an iconic old cobblestone street that lives up to its name as one of the steepest paths in the country. It is an essential part of the city's character, filled with historic buildings, boutiques and tea rooms. From bottom to top, it bridges the gap between the modern city center and the historic Cathedral Quarter, offering stunning panoramic views of Lincoln. Despite its challenging incline, it is a must-see for any visitor to the city.

What kind of food is Lincolnshire famous for?

Lincolnshire is known for its diverse culinary offerings, including the delicious Lincolnshire Sausage, a staple of British cuisine made with a unique blend of herbs and spices. Another local specialty is the Lincolnshire Plum Loaf, a delicious fruit loaf best served with cheese. There is also the famous Lincolnshire Poacher Cheese, a cheddar-like delicacy made in the county. This combination of hearty meats, savory cheeses and sweet pastries makes Lincolnshire a gastronomic destination to discover.

Can I walk around the medieval walls?

Yes, you can walk around the preserved remains of Lincoln's medieval city walls. This can be part of a tour of the historic city, where you can also visit the remarkable Lincoln Cathedral and Lincoln Castle, which also still have parts of the original Roman walls. As you explore, you will be overwhelmed by the city's rich heritage and learn firsthand how the fortifications have withstood the test of time. A must for anyone interested in history and architecture.

Where can I find the best view of the city?

The best view of Lincoln in the United Kingdom is from Lincoln Cathedral. This majestic building not only boasts stunning architecture, but also offers breathtaking panoramic views of the city and the countryside beyond from its roof or towers. The view includes iconic landmarks such as Lincoln Castle, Bishop's Palace and the beautiful historic Old Town - a sight that can only be fully appreciated from this vantage point.

How is the public transportation in Lincoln?

Lincoln, United Kingdom, has an extensive, efficient public transportation system. The city is well served by buses and trains, allowing visitors easy access to major attractions and local amenities. The extensive local bus network extends to surrounding villages, while Lincoln Central station provides connections to major cities. There are also numerous cabs available. Despite its hilly terrain in places, the city's numerous bike paths make it suitable for cyclists. Travel cards offer good value for regular travelers.

Does the city have a university?

Yes, Lincoln is home to the University of Lincoln. This public research university is well known for its range of courses and subjects. The university is located in the heart of the city, near the historic medieval district. It is known for its innovative research and teaching methods that provide students with an excellent learning experience. The campus has high-tech labs, creative studios, lecture halls and research rooms where students can reach their full academic potential.

Can you tell me more about the Roman history of Lincoln?

Lincoln, originally known as Lindum Colonia, was an important settlement in Roman Britain. Significant architectural projects such as an aqueduct and the Foss Dyke Canal were built here. A large Roman arch, known as the Newport Arch, still stands today and is a testament to the city's Roman heritage. Lincoln's Roman connections continued into the Middle Ages, where unique historic landmarks were built such as Lincoln Castle, which incorporates history from Roman times to the present.

How to get to the city from the nearest airport?

The nearest major airport to Lincoln is East Midlands Airport. It is about 57 miles south and can be reached by car via the A46, which takes about an hour and a half depending on traffic. Alternatively, you can take the Skylink bus to Nottingham and catch a direct train to Lincoln from there. An easier but more expensive option is to use an airport cab. Find out in advance and arrange transportation.

Are there any notable figures from Lincoln?

In fact, several notable people hail from Lincoln. Sir John Franklin, a noted Royal Navy officer and Arctic explorer, was born here. He is best known for leading an ill-fated expedition to the Arctic. William Byrd, one of England's greatest composers, who lived in Lincoln during his early years, deserves another mention. Jim Broadbent, who is well known in the film industry, was also born in Lincoln and won an Oscar.

Are there any bike rental services?

Yes, you can rent bikes in Lincoln to explore the city on two wheels. Access Lincoln offers bikes that can be rented at the Lincoln train station. You have the option to book in advance online. There is also Bikeabout near Lincoln Castle, which offers a range of bikes for children and adults. This is a great way to see the city and explore its historical sites and scenic routes.

Is there any etiquette or customs I should be aware of?

British culture in Lincoln is very polite and respectful. A simple "Hello" or "Good afternoon" will suffice as a greeting, and remember to say "please," "thank you," and "excuse me" when talking. It is customary to stand in line in public places, respect personal space and be quiet. Tipping in restaurants and pubs is encouraged but not required. Drunkenness in public and littering are frowned upon. And when using public transportation, let people off before getting on.

What not to miss in Lincoln's Brayford Waterfront area?

Brayford Waterfront, Lincoln's oldest port dating back to Roman times, is now home to numerous restaurants, bars and cafes with breathtaking views. Full of history yet modernity, visitors can leisurely stroll along the waterfront, observe wildlife or take a boat ride. The area is just a stone's throw from the famous High Bridge Cafe. Also visit the nearby University of Lincoln campus, which features fresh and modern architecture alongside the historic waterfront.

Is it possible to see performances at the Lincoln Performing Arts Centre?

Yes, it is quite possible to attend performances at the Lincoln Performing Arts Centre. Various performances are held here on a regular basis, including theater, dance, comedy and music events. Visitors can choose from an exciting program of local, national and international artists and ensembles. In addition to traditional performances, the center also offers interactive plays, family events and performances especially for children and teenagers. Due to high demand, advance booking is recommended.

Can you tell me about the Magna Carta in Lincoln Castle?

Lincoln Castle is the proud home of one of only four surviving copies of the Magna Carta, a historic document symbolizing justice and freedom. Visitors can view this world treasure in a purpose-built, state-of-the-art vaulted exhibition. The exhibition offers a comprehensive exploration of the document's history and significance, and provides insight into its powerful influence on politics, human rights and democracy. The castle also houses the Charter of the Forest, another influential medieval document.

How safe is the city for tourists?

Lincoln is generally considered a safe city for tourists. Its historical significance attracts many visitors, and local authorities take safety regulations seriously. Streetlights and surveillance cameras are ubiquitous in public places, reducing the fear of crime. Still, as in any other city, visitors should take sensible precautions, especially at night. Pickpockets could be a bit of a problem in busy areas. Overall, your stay in Lincoln should be pleasant and safe.

Is Lincoln a walled city?

Yes, Lincoln is indeed a walled city. The ancient Roman, medieval and Norman walls are a major feature of the cityscape. Remnants of these walls, such as the Newport Arch and the medieval Bishop's Palace of Lincoln, still stand today. These historic walls contribute greatly to Lincoln's unique charm and combine the city's rich history with its modern development.

Can you tell me more about the Engine Shed?

The Engine Shed in Lincoln, United Kingdom, is a popular venue. Known for a variety of events, including comedy nights, student nights and intimate gigs, the establishment offers a lively and intense nightlife. With a maximum capacity of 1,500 people, the former Engine Shed occupies a central place in Lincoln's music scene, attracting artists and audiences from all over the world. It's a must-see for anyone who enjoys live entertainment.

What language is spoken in Lincoln?

The main language spoken in Lincoln, United Kingdom, is English. This is not surprising, as Lincoln is located in England. Despite its rich historical influence from Roman and Viking occupations, modern-day Lincoln is English-speaking through and through. However, due to tourism and a diverse population, other languages are often heard, especially from European and Asian immigrants. The English spoken in Lincoln is characterized by a local dialect known as "Lincolnshire." It is characterized by a unique vocabulary and accent that reflects its historical and rural roots.

Where can I see traditional Lincolnshire crafts?

If you are interested in traditional crafts in Lincolnshire, you should visit the Lincolnshire Guild of Craftsmen exhibitions, which are held at various locations around the city. These include Doddington Hall and Gardens. Here you will find a wide range of traditional crafts such as pottery, blacksmithing, woodturning and textile arts. You should also take a trip to Harding House Gallery, where handmade crafts are often on display.

Does Lincoln have a Christmas market?

Yes, Lincoln, United Kingdom, has a famous Christmas market, one of the most popular in the country. The market takes place in the historic Cathedral Quarter and fills the charming streets, squares and grounds of Lincoln Castle. The market usually features more than 200 stalls selling a variety of goods, from handmade crafts to delicious food and drink. The festive atmosphere is usually enhanced by live music, street performers and traditional rides.

Are there any historical landmarks outside the city?

Outside the city of Lincoln there are also remarkable historical sights worth visiting. One of these is Tattershall Castle, a medieval red brick fortress surrounded by real moats. Another fascinating sight is Doddington Hall, an exquisite Elizabethan mansion with extensive gardens that is still privately owned and open to the public. A little further away is Belton House, a stately Restoration-era estate with a wildlife park.

What local festivals should I look out for?

Lincoln is rich in culture and hosts a variety of festivals throughout the year. One of the highlights is the Lincoln Christmas Market, which transforms the medieval square and surrounding area into a festive wonderland. Another popular event is the Lincolnshire Show, which showcases county life and agricultural heritage. The Frequency Festival of Digital Culture is a biennial event that showcases innovative digital artwork and experiences. Finally, the Asylum Steampunk Festival is the largest event of its kind, bringing Victorian science fiction to life across the city.

Feedback

I hope you found this article informative and helpful. I'm eager to improve the content and make it even more valuable for you. If you have any feedback or suggestions, I would love to hear from you.

Do you have any tips or hidden gems that you think should be added to the list? Are there any areas that you feel could use more explanation or clarification?

Your input is greatly appreciated and will help us to continue providing high-quality content that meets your needs and interests. Please feel free to share your thoughts.