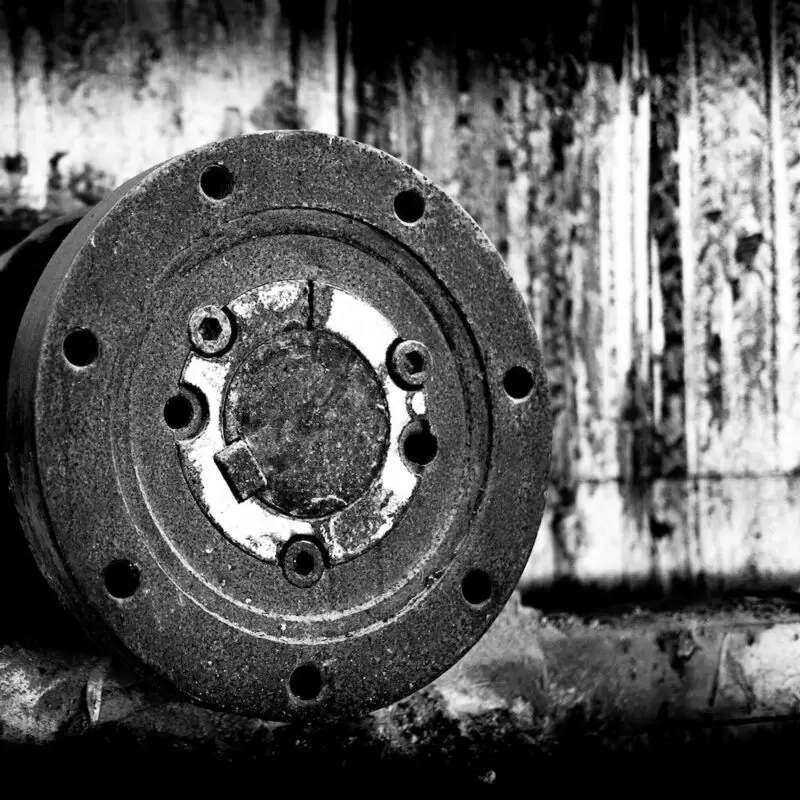 1. Peak District National Park
Unleash your spirit of discovery in magnificent Peak District National Park - home to Matlock's magnificent landscapes. Experience the delightful combination of steep limestone valleys and dramatic upland moors. Relax in the tranquil forests or take an adrenaline-pumping bike ride. Don't miss the ancient stone circles that bear witness to the area's rich history. Just a stone's throw away is the spectacular Chatsworth House, a historical treasure and a must-see for art lovers.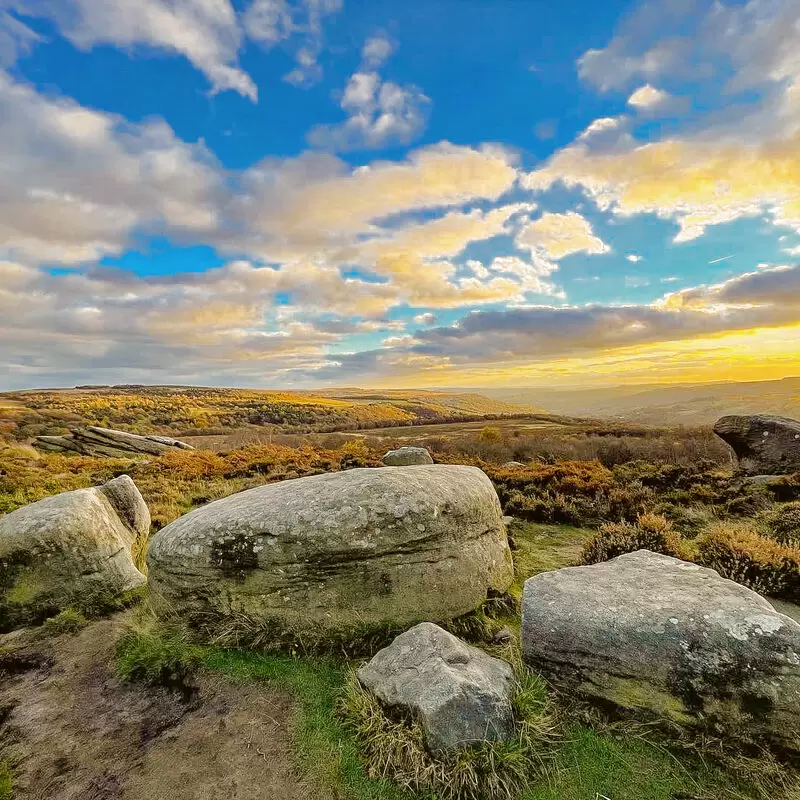 Peak District National Park

Monday - Sunday: Open 24 hours
2. Chatsworth House
A must-see in Matlock is the magnificent Chatsworth House, a grand estate full of art, history and elegance. Stroll through the manicured gardens, impressive rooms and pet the friendly animals in the adventure playground. Many miss the secret sculpture trail in the woods, a gem hidden from the fleeting eye. Nearby is Haddon Hall, an exquisite medieval manor house that reflects the charm of a bygone era and has remained virtually untouched since the 17th century. Both offer an enchanting experience!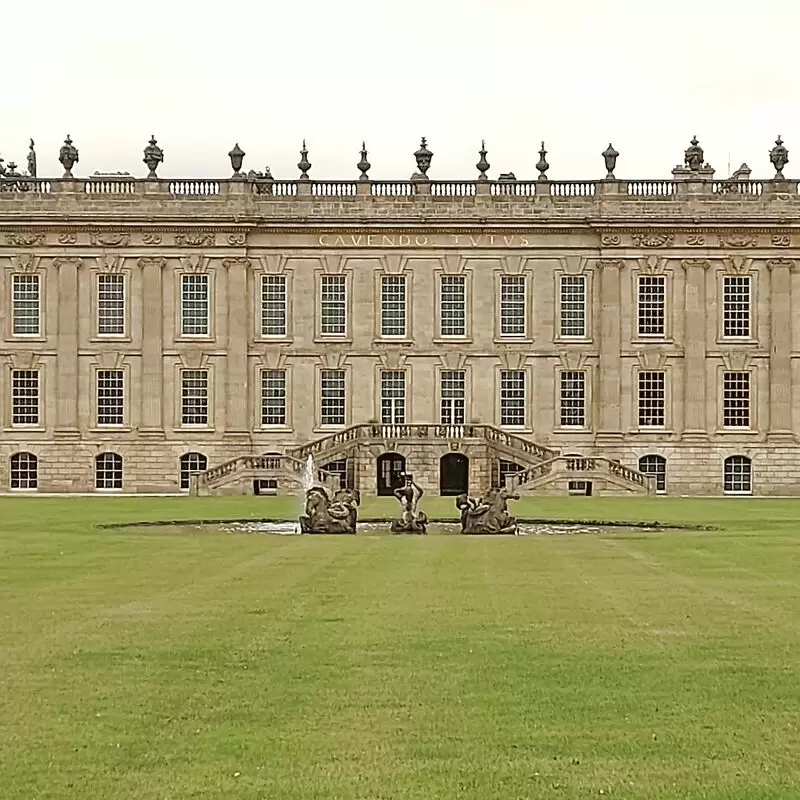 3. Crich Tramway Village
Explore a piece of history at Crich Tramway Village, where old streetcars run through a recreated village. Walk the cobbled streets and sample traditional delicacies in the old-fashioned candy store. At the museum, you can get hands-on and board the classic streetcar cars. From the restored Sherwood Foresters memorial, you'll have panoramic views. Nearby, thrill-seekers can visit Gulliver's Kingdom, a family-friendly theme park with numerous rides especially suited for younger visitors.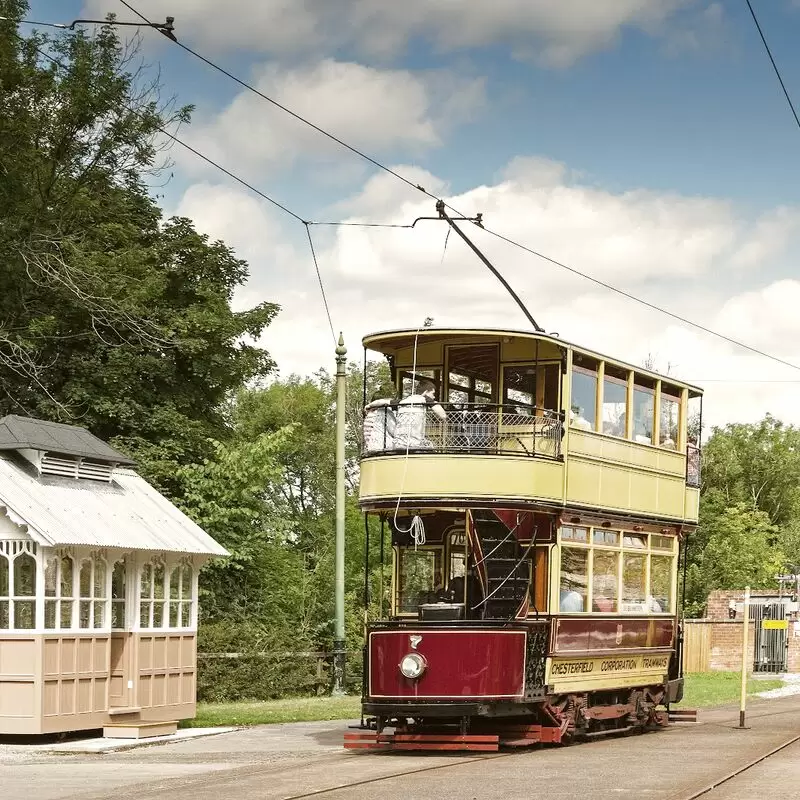 Crich Tramway Village
Crich, Matlock
Monday - Sunday: 10:00 AM – 5:30 PM
4. Heights of Abraham
Immerse yourself in natural beauty and history by visiting the Heights of Abraham in Matlock. Here you can ride the breathtaking cable cars over the lush Derbyshire landscapes, explore the region's rich mining history on fascinating cave tours, and enjoy panoramic views from Victoria Prospect Tower. This is a unique adventure that combines excitement, education and extraordinary views. A little known fact: Tinker's Shaft offers breathtaking views of the valley, so don't forget your camera. Just a stone's throw away is the beautiful Lovers' Walk along the River Derwent for added charm.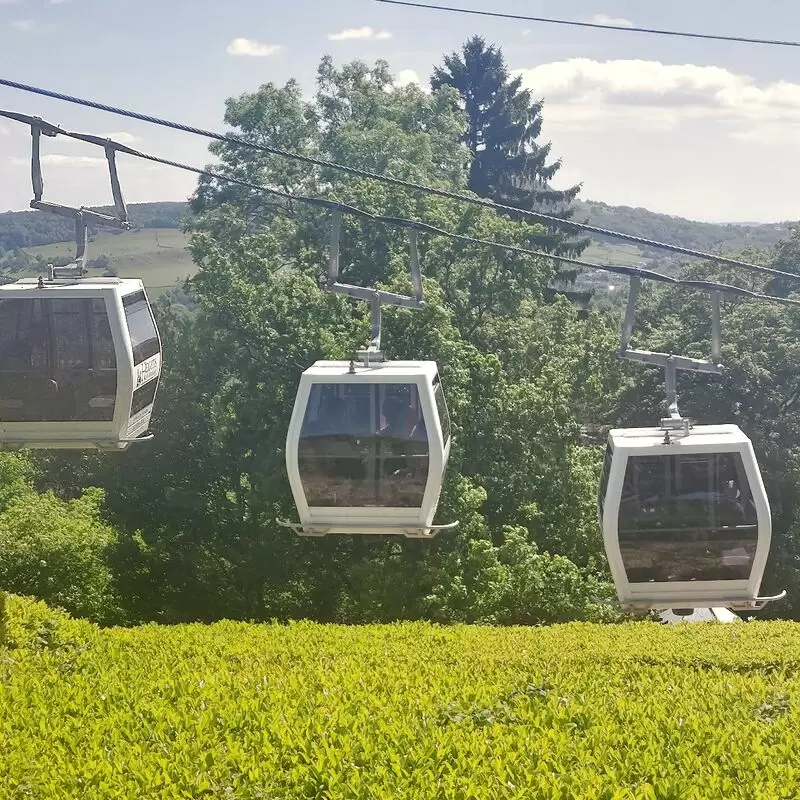 Heights of Abraham
Dale Road, Matlock
Monday - Sunday: 10:00 AM – 5:30 PM
5. Haddon Hall
Standing majestically in Matlock, Haddon Hall is an architectural gem steeped in history. Experience the unique charm of this beautifully preserved castle that dates back to the 12th century. Century. Marvel at the outstanding art collection, tapestries and oak paneling of the hall. Stroll through the exquisite Elizabethan gardens, truly a hidden gem. Don't miss the opportunity to visit the adjacent Peak District National Park for a fantastic day of walking amidst the natural beauty.
Haddon Hall
The Estate Office, Haddon Hall, Bakewell
Monday - Sunday: 10:30 AM – 4:00 PM
6. Black Rocks
A visit to Black Rocks in Matlock is like stepping into a natural paradise. This striking outcrop of gravel rock, with jagged edges that challenge climbers, offers breathtaking views of the Derwent Valley and is ideal for photographers and nature lovers. The nearby woodland offers fascinating walking trails that are often less crowded than other tourist areas. Try the hidden gem "Bird Café," a special feeding station, and watch the high-flying activities of the local birdlife. You can also explore the Cromford Canal and historic mills nearby, which represent a rich industrial heritage.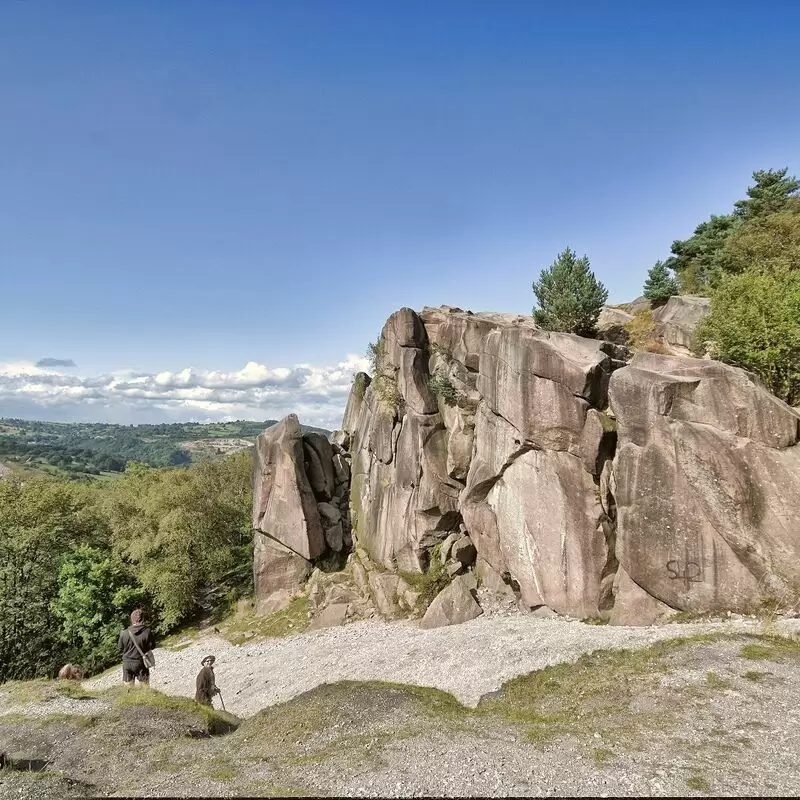 Black Rocks
Cromford, Wirksworth, Matlock
Monday - Sunday: Open 24 hours
7. Lea Gardens Ltd

At Lea Gardens Ltd, Matlock's own rhododendron garden, you can plunge into the diversity of nature. It's home to more than 500 different plant species. From March to June, be enchanted by the bright colors, striking shapes and intoxicating scents.

Insider tip: Visit the on-site café and enjoy a homemade scone. Just a short drive away, you should also enjoy the breathtaking panoramic view of Matlock Bath from the Heights of Abraham Cable Cars.

Lea Gardens Ltd
Long La, Matlock

Monday - Sunday: 10:00 AM – 5:00 PM
8. High Peak Junction
High Peak Junction, nestled in Matlock, is a treasure trove of industrial heritage. As the former meeting point of the Cromford Canal and the High Peak Railway, it offers an exciting insight into Victorian engineering. Visitors can explore the old railroad workshops, now converted into a charming visitor center. Rarely crowded and incredibly quiet, it's the perfect place for a quiet afternoon. Just a short walk away is the magnificent Leawood Pumphouse, well worth a visit to round off a perfect day.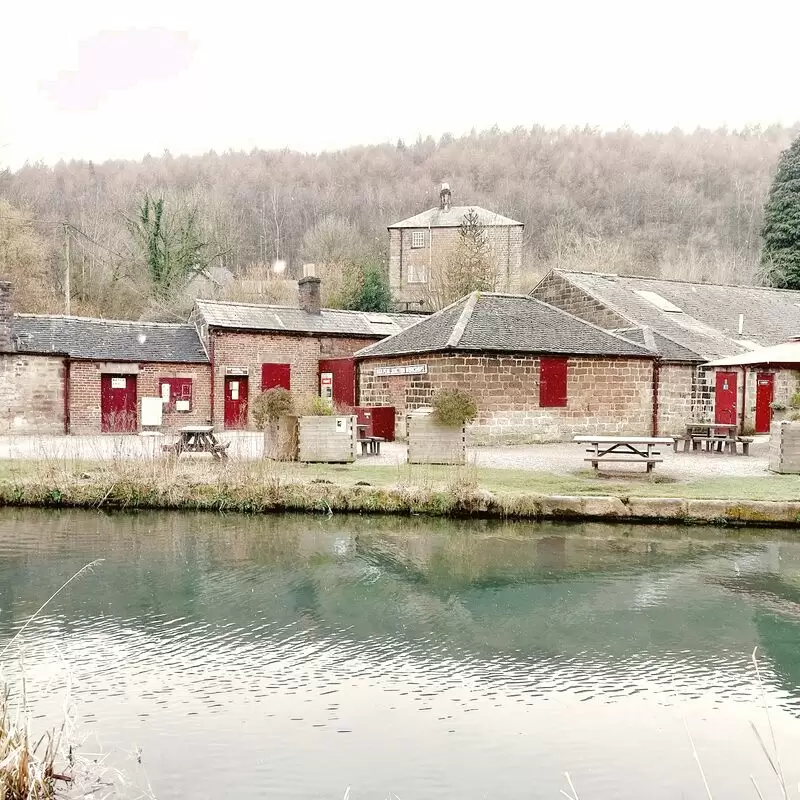 High Peak Junction
Cromford Hill, Matlock
Monday - Sunday: 10:00 AM – 5:00 PM
9. Gulliver's Kingdom
Gulliver's Kingdom in Matlock is an ideal destination for families with young children. With over 60 rides and attractions, from thrilling roller coasters to exciting water rides, the fun never stops. The park is beautifully situated on a hill and offers a magnificent panoramic view of the surrounding areas. After a day of fun, don't forget to visit the contrasting tranquility of nearby Heights of Abraham, a mountain park accessible by cable car that offers cave tours, hiking trails and a fossil factory.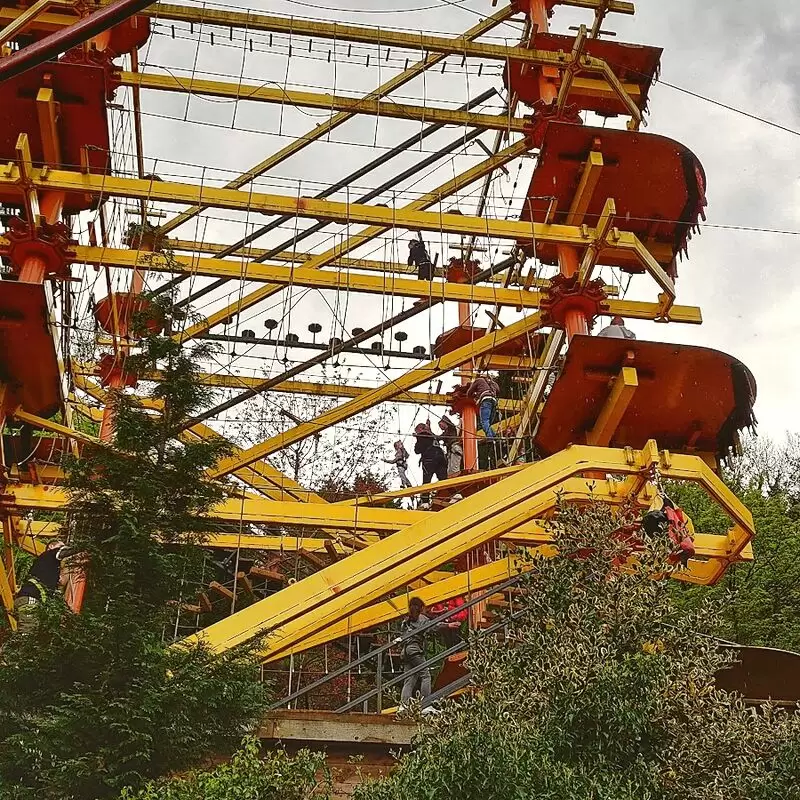 Gulliver's Kingdom
Temple Walk, Matlock Bath
Monday - Sunday: 10:30 AM – 5:00 PM
10. The Great Masson Cavern
Discover the underground wonder of Great Masson Cavern in Matlock. Travel through winding passageways deep into the earth and marvel at sparkling minerals and fascinating geological features. Our knowledgeable guides will regale you with stories of the miners' past. Plus, it's cooler underground, a refreshing change on hot summer days. The truly adventurous can even take a boat ride down the mysterious underground river. Nearby, the famous Heights of Abraham Cable Cars offer a breathtaking panoramic view of the surrounding area.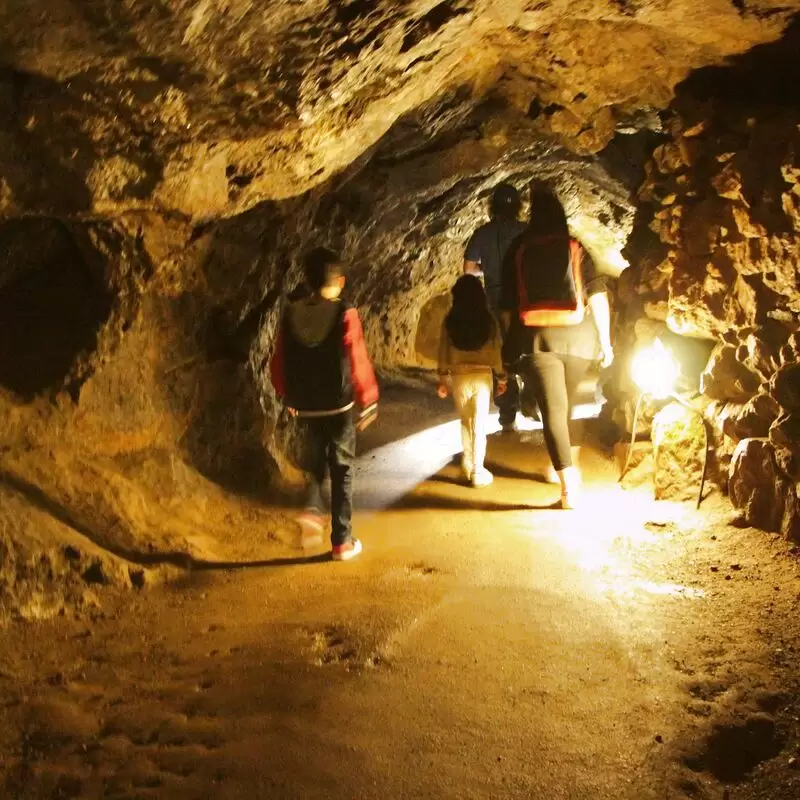 The Great Masson Cavern
Matlock Bath, Matlock
11. Matlock Farm Park
A visit to Matlock Farm Park is a must for nature and animal lovers! You can get up close and personal with your furry friends at this quaint, cozy farm that is home to several species of animals, including llamas and reindeer! There's also a go-kart track and fun educational activities for kids to learn about farm life. A day at Matlock Farm Park is a combination of relaxation, fun and animal contact all rolled into one! Plus, the park is just a short drive from the beautiful Heights of Abraham, another must-see attraction in Matlock.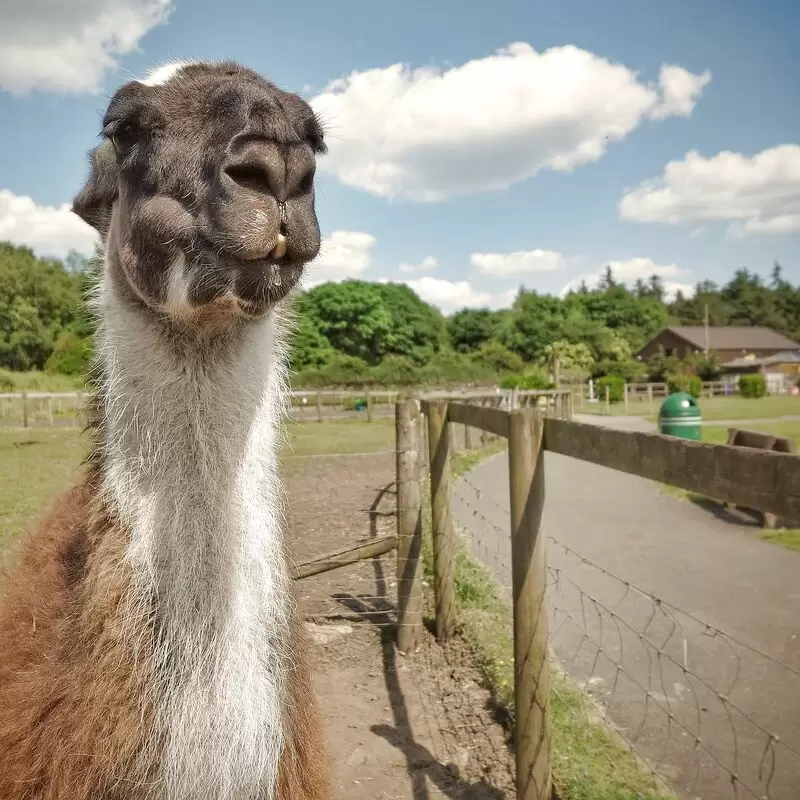 Matlock Farm Park
Jaggers Lane, Matlock DE4 5LH
Monday - Sunday: 10:00 AM – 5:00 PM
12. Nine Ladies Stone Circle
Immerse yourself in the tranquil beauty of Nine Ladies Stone Circle in Matlock. Discover the secrets of this Bronze Age treasure nestled in the lush landscape of Stanton Moor. It's not just the enigmatic, historic appeal that captivates visitors, but also the breathtaking surroundings and unique tranquility. Nearby, you can explore the King Stone, a single natural pillar believed to have been part of the larger monument's ritual landscape. This is a must-see for history buffs who want to delve deep into ancient culture.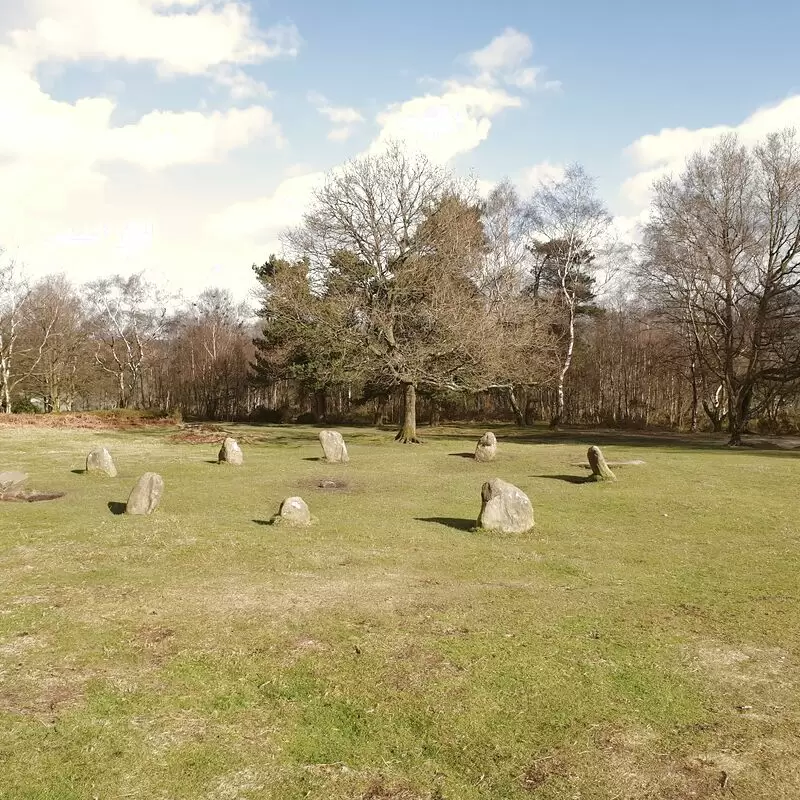 13. Matlock Bath Aquarium and arcade
The Matlock Bath Aquarium is an absolute must-see for the whole family. Nestled in a grand historic building, it houses not only exotic aquatic animals, but also a petrifying fountain and an impressive collection of gems and fossils. Adults can relive their childhood in the old Penny Arcade, while kids can feed the fish. It's also just a short walk to the famous Heights of Abraham, where you can take an exhilarating cable car ride for panoramic views of the beautiful Derwent Valley.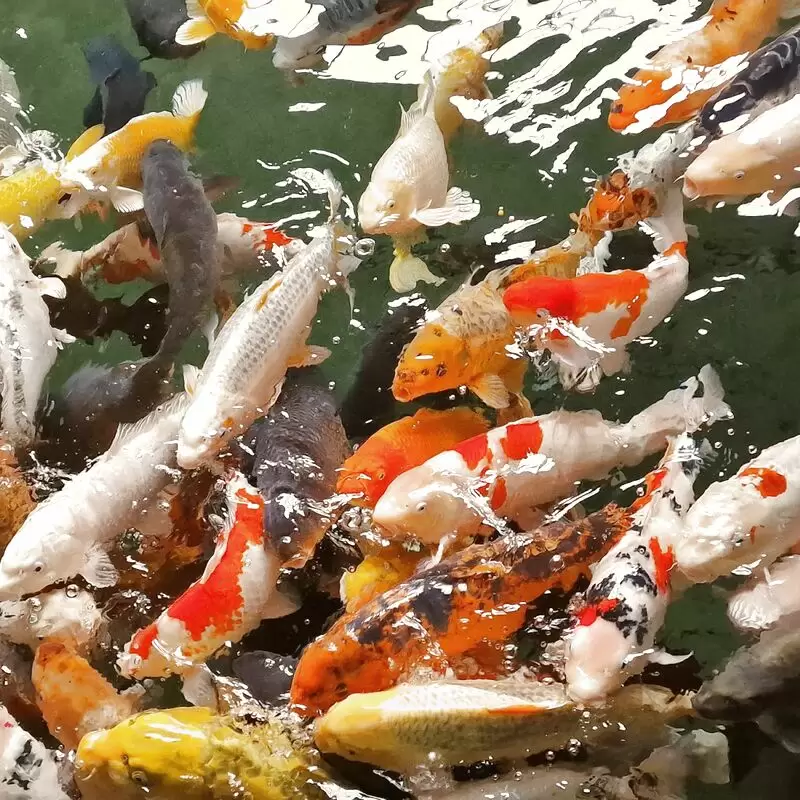 Matlock Bath Aquarium and arcade
110 North Parade, Matlock Bath, Matlock
Monday - Sunday: 10:00 AM – 9:00 PM
14. Cromford Mills
Cromford Mills is a must-see in Matlock, not only for history buffs, but also for those who crave a dash of culture. Considered the birthplace of the modern factory system, this World Heritage Site will take you back in time with exciting exhibits and interactive artifacts. Don't miss the opportunity to sample local dishes in a cozy café. Just a stone's throw away is the picturesque Willersley Castle, once home to Sir Richard Arkwright, the spiritual father of this marvel of the Industrial Revolution. Don't forget your camera!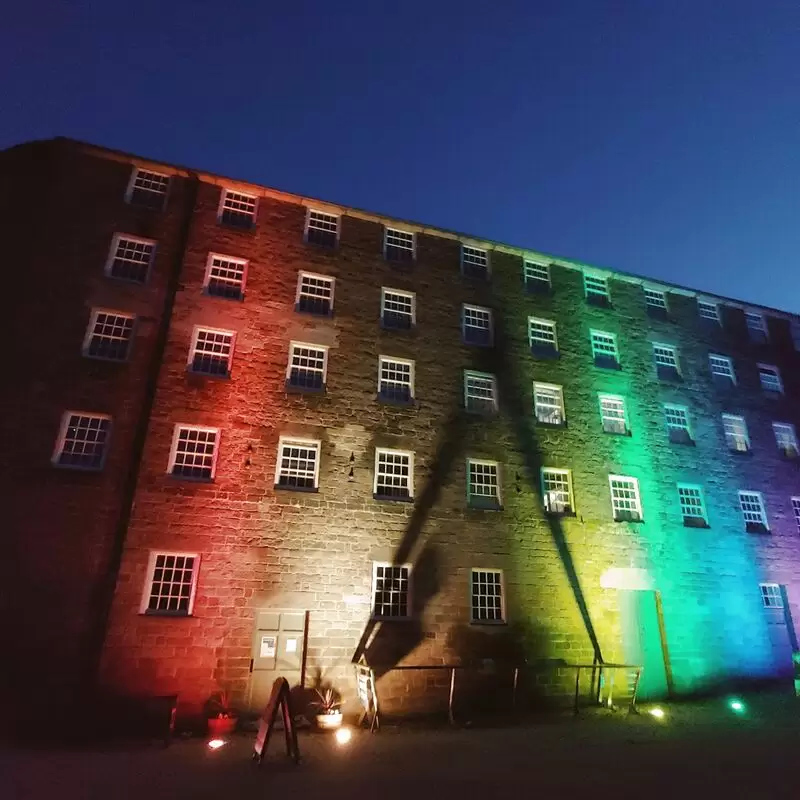 Cromford Mills
Mill Road, Cromford, Matlock
Monday - Sunday: 10:00 AM – 4:00 PM
15. Lumsdale Waterfall
A visit to Lumsdale Waterfall in Matlock is like diving into a scenery straight out of a fairy tale. The heavenly waterfall, hidden in a lush forest, is not only a natural spectacle, but also a beacon of Matlock's industrial heritage with stunning ruins. On the forest walk you will find beautiful viewpoints and hidden corners. Nearby Riber Castle is also worth a visit and promises panoramic views of the equally charming town of Matlock. This is Derbyshire's best kept secret!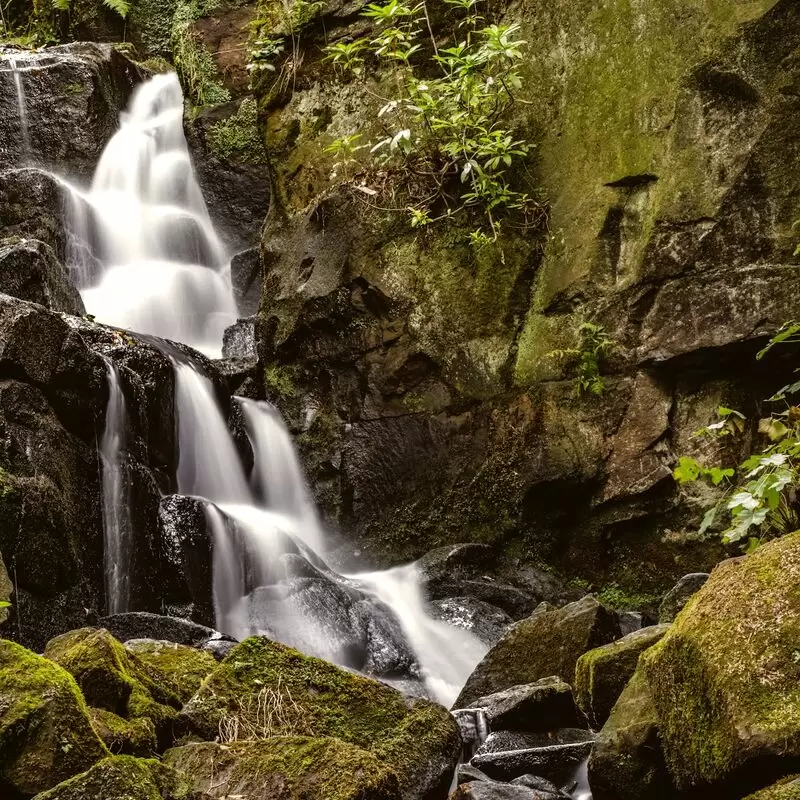 Lumsdale Waterfall
Lumsdale House, Matlock
Monday - Friday: Open 24 hours
Saturday - Sunday: Closed
16. High Tor Recreation Ground
High Tor Recreation Ground in Matlock is an urban oasis that rises high above this beautiful Derbyshire town. Enjoy breathtaking views of the Derwent Valley from the summit or explore the hiking trails that wind through lush forests. Take an exhilarating ride on the park's cable cars or bring a picnic to enjoy the picturesque scenery. Nearby, you can visit the equally enchanting Gulliver's Kingdom and enjoy thrilling rides amid fantastic surroundings. Matlock's High Tor is an experience you won't soon forget.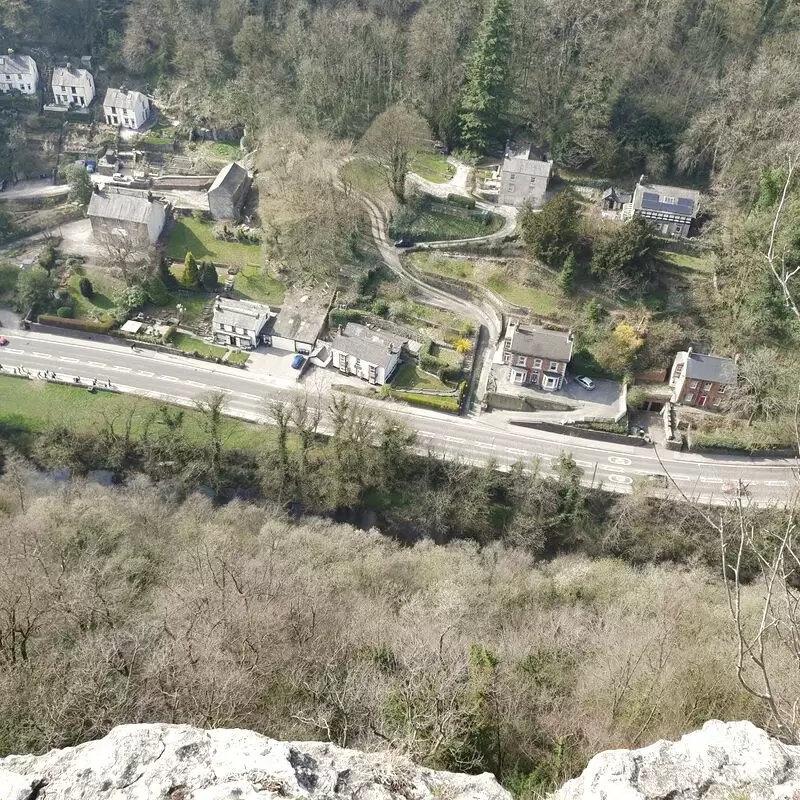 High Tor Recreation Ground
Matlock
Monday - Sunday: Open 24 hours
17. Derwent Gardens
Step into the tranquil oasis of Derwent Gardens in Matlock! Here you'll find sprawling gardens, a magnificent bandstand, and mesmerizing water features. Take a relaxing stroll under the leafy canopies or enjoy a picnic by the peaceful River Derwent. Don't miss the eccentrically charming Victorian elements, like the antique lanterns. Just a short walk away is the Heights of Abraham mountain park, with a cable car that offers stunning views of the Peak District.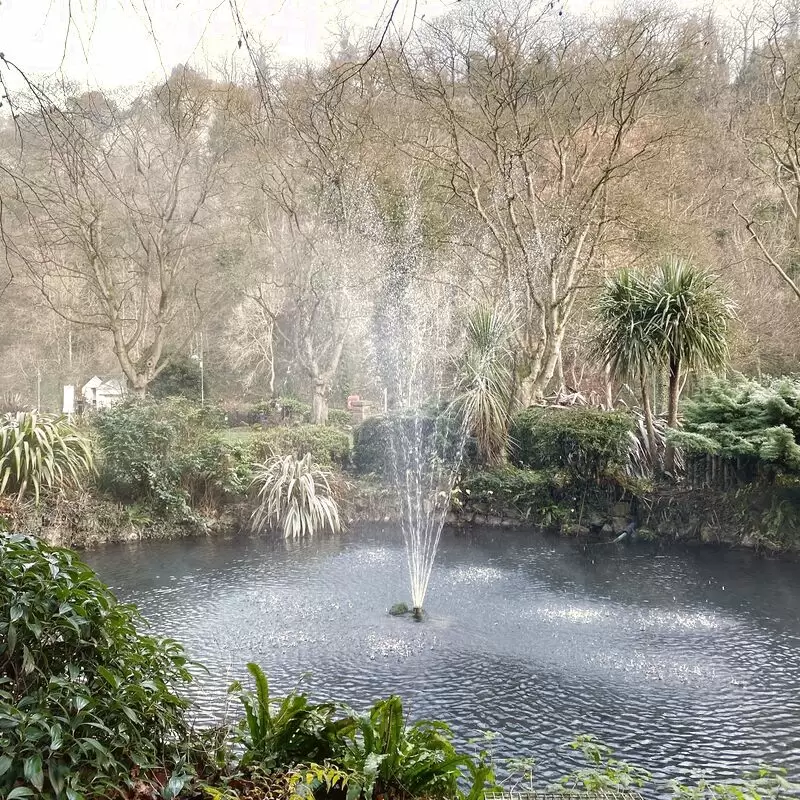 Derwent Gardens
Matlock Dale, Matlock
Monday - Sunday: Open 24 hours
18. Peak District Mining Museum

The Peak District Mining Museum in Matlock is an immersive journey into the past. Experience the thrills and travails of the miners of yesteryear, engage with interactive exhibits and even venture into a real lead mine.

And here's an insider tip: don't miss the reconstruction of a model mine to get a real feel for the past. Nearby, you can also explore the stunning Heights of Abraham, which offers breathtaking views and fascinating cave tours. A double dose of history and nature!

Peak District Mining Museum
196 South Parade, Matlock

Monday - Sunday: 11:00 AM – 4:00 PM
19. Stanton Moor
Embark on a refreshing journey through Stanton Moor, a mystical Bronze Age landscape in Matlock dotted with fascinating stone circles and ancient quarries. The highest point is Summit Stone, which offers breathtaking views across the vast landscape. Get involved with the poignant legend of the "Nine Ladies" stone circle and experience the privilege of feeling thousands of years of history beneath your feet. Nearby, explore the awe-inspiring spectacle of Robin Hood's Stride and explore the fascinating Haddon Hall. An unforgettable adventure awaits you.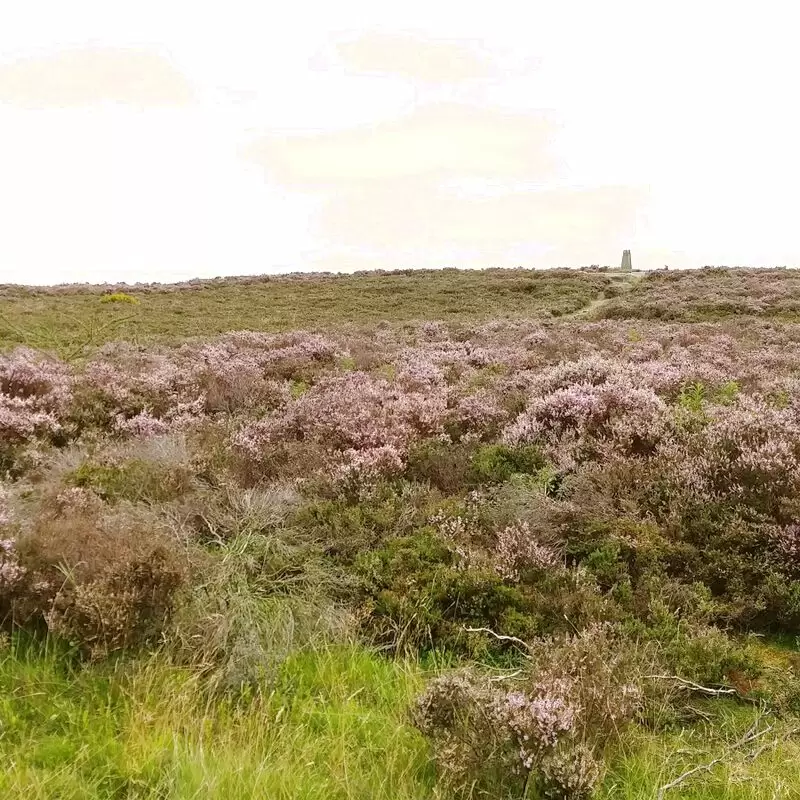 Stanton Moor
2 Lees Road, Stanton Lees, Matlock
Monday - Sunday: Open 24 hours
Best Time to Visit Matlock
The best time to visit Matlock, United Kingdom, is between late spring (May) and early fall (September), when the weather is warm. The autumn colors in late September through October are a spectacular sight, while December brings festive Christmas markets and snowy hills.
Annual Weather in Matlock
Matlock 3-Day Forecast
Thu, 21 September
Night
49 °F
9 °C
0%
Morning
45 °F
7 °C
0%
Afternoon
59 °F
15 °C
85%
Evening
52 °F
11 °C
68%
Fri, 22 September
Night
47 °F
8 °C
0%
Morning
43 °F
6 °C
79%
Afternoon
56 °F
14 °C
73%
Evening
51 °F
11 °C
62%
Sat, 23 September
Night
48 °F
9 °C
0%
Morning
44 °F
7 °C
0%
Afternoon
54 °F
12 °C
88%
Evening
49 °F
9 °C
0%
Questions & Answers

What is the best way to get around Matlock?

The best way to get around Matlock, UK, is a combination of walking and public transportation. The compact size of the city makes it easy to explore on foot, and many attractions are close together. For longer distances, public buses are convenient and inexpensive. Cycling can also be a good option, as the city offers numerous scenic bike paths. Those who want more flexibility and convenience should rent a car or cab.

Is public transportation easily accessible in Matlock?

Public transportation in Matlock is indeed easily accessible. The city has a well-developed transport network that includes both trains and buses. Matlock's train station connects the city with nearby cities such as Derby and Nottingham. There is an extensive bus network for local transport within the town and to neighboring areas such as Chesterfield and Bakewell. Cabs are also readily available. Most attractions, restaurants and accommodations in this charming small town are within walking distance.

Are the locals in Matlock friendly to tourists?

Yes, Matlock, United Kingdom, is known for its hospitable and welcoming locals. Matlock residents are accustomed to tourists, given the town's popularity as a destination, and are usually happy to give directions, share a bit of local history, or recommend a favorite pub or restaurant. They make visitors feel at home, which contributes greatly to the overall pleasant and relaxed atmosphere of the city.

Are there any local customs I should be aware of?

Although there are no special customs to follow in Matlock, it is important to observe standard British etiquette. Please respect queues, say "please" and "thank you" often, speak softly in public places, smile and greet people. Also, it is customary to tip about 10-15% in bars and restaurants. Remember that Matlock is known for its peaceful and quiet environment, so try to blend in!

What kind of food is Matlock known for?

Matlock, United Kingdom, is known for its hearty Derbyshire cuisine, which includes typical British dishes with local additions. Among the most famous dishes are Derbyshire Oatcakes, a type of pancake made from oats, and Bakewell Pudding, a sweet delicacy from nearby Bakewell. Visitors are also invited to try the Buxton Pudding and the Ashbourne Gingerbread. These distinctive, classic British dishes provide a glimpse into Matlock's culinary heritage.

Is Matlock a safe place for solo travelers?

Yes, Matlock is generally a safe place for solo travelers. As with any other tourist destination, the usual precautions should be observed, but the crime rate is relatively low compared to other British destinations. The city is welcoming and full of history and culture. Locals are friendly and happy to recommend their favorite places. Public transportation in Matlock, such as buses and trains, is reliable. Matlock is definitely a nice destination for solo travelers.

Where can I get the amazing views of the Peak district?

One of the best places to enjoy remarkable views of the Peak District in Matlock is Heights of Abraham. Accessible by cable car, this hilltop park offers panoramic views of the surrounding valleys, moorland and ancient woodland. Another site is High Tor, a dramatic limestone outcrop with breathtaking views of the Derwent Valley. Finally, a visit to Riber Castle offers a unique perspective of Matlock with the Peak District in the background stretching to the horizon.

Are there any unique cultural experiences in Matlock?

Matlock, United Kingdom, offers a wide range of cultural attractions, including the Peak District Mining Museum, which showcases the region's rich mining heritage. Explore the life of Victorian builder Sir Joseph Whitworth at the Whitworth Centre or visit Matlock Antiques and Collectibles. Lush Hall Leys Park and a ride on the Heights of Abraham cable car round out your cultural tour of Matlock, giving you a glimpse into its unique blend of industrial history, architectural elegance, and natural experience.

Is English widely spoken in Matlock?

Yes, English is indeed the main language spoken in Matlock. As a town in Derbyshire, England, most of the residents are native English speakers. As you travel through this charming town with its breathtaking landscapes, historic buildings, and vibrant market culture, you won't have a language barrier if you speak English. In addition, most businesses, such as restaurants, stores and accommodations, have English-speaking staff. Therefore, communication should not be a problem when visiting Matlock.

Is Matlock expensive for tourists?

Matlock, United Kingdom, offers a range of experiences to suit all budgets. The cost of your visit may vary depending on your preferences. While there are luxurious accommodations and fine restaurants that are a bit more expensive, there are also many affordable bed and breakfasts, B&Bs and pubs. Many of the city's attractions, such as the beautiful gardens and historic sites, are moderately priced or free to visit. Thus, Matlock can be considered a moderately priced city for tourists, offering both quality and affordable experiences.

How easy is it to navigate around Matlock?

Navigating Matlock is quite easy. Being a small town, much of Matlock can be explored on foot, including a number of independent stores, museums, and parks. The city has well-marked walking trails for those who enjoy the outdoors. Public transportation is also available, with a reliable local bus service connecting the main areas. You can also drive, but parking can be difficult in high season.

Can you drink tap water in Matlock?

Yes, the tap water in Matlock, United Kingdom is safe to drink. Water quality throughout the United Kingdom meets high standards set by the Drinking Water Inspectorate (DWI), so you can drink from the tap without worry. However, taste can vary by region due to the treatment process and water source. Bottled water is also widely available for those who prefer it.

What are some unique dishes to try in Matlock?

In Matlock, visitors should sample the hearty, traditional British dishes on offer. Local favorites are often rooted in the Peak District's culinary heritage, such as Bakewell Tart, a sweet pastry with a layer of jam and a biscuit-like filling sprinkled with flaked almonds. Another must-try is fish and chips, a staple in the coastal towns of the United Kingdom. In local pubs, look for the Ploughman's Lunch, a classic dish of ham, cheese, bread and pickles.

What kind of wildlife can I expect to see in Matlock?

Matlock is a paradise for nature and animal lovers. Visitors can see a variety of bird species here, including kingfishers, swifts and owls. It is also home to an impressive array of mammals including charming otters, shy badgers and playful red foxes. The River Derwent, which runs through Matlock, is teeming with aquatic life such as fish and ducks. The lush landscape also offers a diverse selection of flora and insects that add to the natural beauty of the area.

Are there any hiking trails near Matlock?

Must-do. The High Tor Trail in Matlock offers a stunning 3.5-mile hiking trail that is highly recommended for nature lovers. Another notable trail is the Lovers' Walk, a tranquil riverside trail. The adventurous can climb the Heights of Abraham either on foot or by cable car, which offers panoramic views of the Derbyshire countryside. Always remember to wear appropriate clothing and footwear. Visitors can enjoy the beauty of Matlock to the fullest on these trails.

Are there any safety concerns or local laws I should be aware of?

Matlock is a safe and friendly town in Derbyshire, United Kingdom. As with any other place, the usual safety measures such as keeping valuables safe should be observed. There are no unusual local laws, but it is important to respect local customs and manners. Under the age of 18, it is illegal to drink alcohol in public places. Also, the British drive on the left side of the road, so remember to look to the right first when crossing the street.

What is the local currency and are credit cards widely accepted?

The local currency in Matlock, United Kingdom, is the British pound sterling (£). Most establishments in town, such as hotels, restaurants and stores, accept credit cards like Visa, MasterCard and American Express. However, it is always a good idea to carry some cash for small transactions in places that do not accept cards.

What is the tipping etiquette in Matlock?

In Matlock, United Kingdom, tipping is not mandatory, but it is appreciated. Generally, people tip about 10-15% of the bill in restaurants if the service charge is not included. It is also common to give a small tip to cab drivers and hairdressers. However, it is not customary to tip in pubs, especially for drinks. Always remember that the amount of the tip is at your own discretion and depends on the quality of the service provided.

Are there any local markets to experience local foods and crafts?

Yes, Matlock offers travelers a vibrant local market scene. The Matlock Market Hall is an indoor marketplace where locals sell fresh produce, handmade crafts, baked goods and more. In addition, the Imperial Rooms Craft Fair showcases the work of local artisans and craftspeople. Here you'll find everything from homemade food to handmade jewelry. This is a great opportunity to immerse yourself in the local culture and support local businesses.

Can I rent a car in Matlock?

Yes, you can absolutely rent a car in Matlock. The city has several car rental agencies that offer a variety of vehicles to suit your needs. Whether you need a compact car for a solo trip or a spacious van for a family outing, you can choose according to your preferences. This makes exploring Matlock and its surroundings convenient for visitors. Don't forget to check the terms and conditions and make sure you have a valid driver's license.

How can I get a local SIM card or mobile data in Matlock?

In Matlock, you can buy a local SIM card or mobile data in local supermarkets, grocery stores or in stores of mobile operators such as Vodafone, EE or O2, which are available in most cities. You can also buy prepaid SIM cards and top them up as needed. Make sure your phone is unlocked and accepts all SIM cards. It is advisable to compare tariffs to find the best data or call offers.

What is the dress code etiquette in Matlock?

Matlock, a small town in the United Kingdom, generally has a casual dress code. For everyday activities such as shopping or sightseeing, comfortable clothing such as jeans, T-shirts and sweaters is common. Footwear such as hiking boots or sneakers is recommended for the hilly terrain. In restaurants where people dine formally or on special occasions, you may dress a little more formally. However, there is no strict dress code, so it is important to dress according to the weather and personal comfort. Always have an umbrella or raincoat handy, as the weather can be unpredictable.

Are there any specific medicines or vaccinations required before visiting Matlock?

No special vaccinations or medications are required for a visit to Matlock, United Kingdom. However, it is important to keep routine immunizations up to date. If you have any special health concerns or chronic illnesses, it is recommended that you consult a doctor before traveling. It is also a good idea to purchase travel insurance to cover health emergencies. Remember to carry personal medications in sufficient quantities.

Is there a preferred way to greet people in Matlock?

In Matlock, as in most parts of the United Kingdom, a simple and friendly "Hello" or "Good morning/afternoon/evening" greeting is common. British people tend to be polite and respectful. You may also use informal greetings such as "Hi" or "Hey". It is also common to ask "How are you?" after greeting, but this is usually more of a courtesy formula than a genuine question about the other person's well-being.

Is it easy to find vegan or vegetarian food in Matlock?

Of course, there are several eateries in Matlock that specialize in vegan and vegetarian food. You can find places that are not only vegetarian or vegan, but offer diverse menus with plenty of plant-based options. There is also a farmer's market in town where you can buy fresh fruits, vegetables and local delicacies that are suitable for vegans and vegetarians. So, it is quite easy to find vegan or vegetarian food in Matlock.

Feedback

I hope you found this article informative and helpful. I'm eager to improve the content and make it even more valuable for you. If you have any feedback or suggestions, I would love to hear from you.

Do you have any tips or hidden gems that you think should be added to the list? Are there any areas that you feel could use more explanation or clarification?

Your input is greatly appreciated and will help us to continue providing high-quality content that meets your needs and interests. Please feel free to share your thoughts.