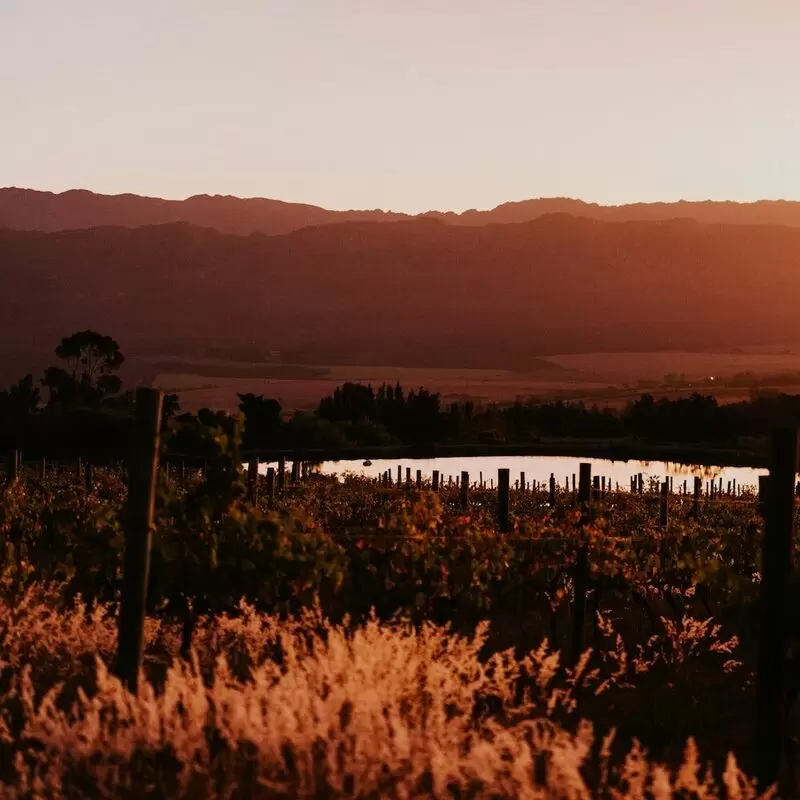 1. Saronsberg Wine Cellar
Just a stone's throw from the historic town of Tulbagh, Saronsberg Wine Cellar is a must for wine lovers. This award-winning winery is known not only for its premium, quality-assured wines, but also for its collection of contemporary South African art. Experience a world-class wine tasting while viewing the sculptures and artwork and taking in the breathtaking view of the vine-covered Saronsberg. After your visit, take a short trip to the nearby Tulbagh Valley to enjoy the rugged beauty of nature.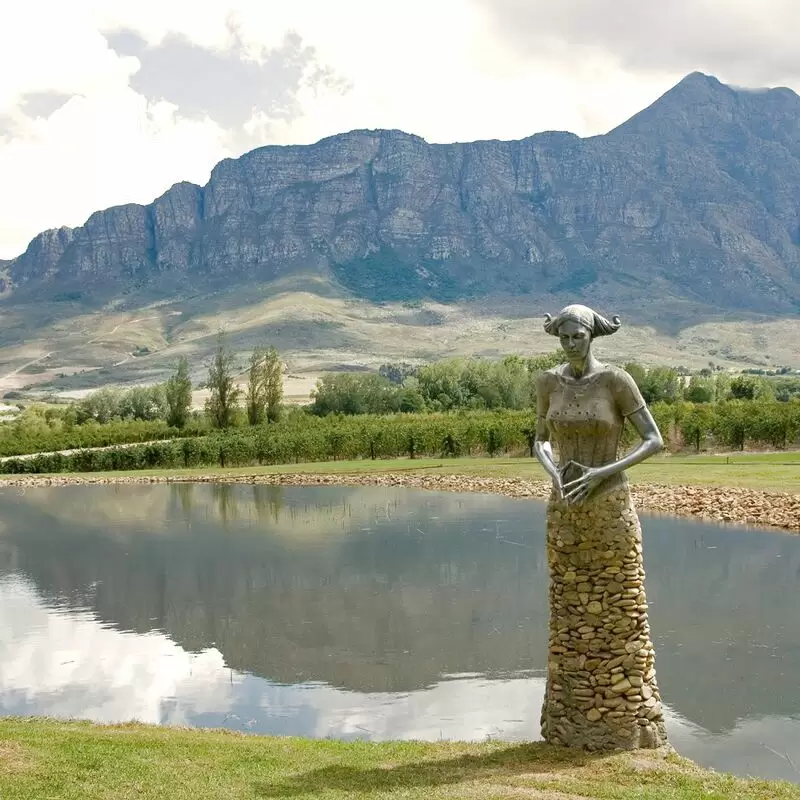 Saronsberg Wine Cellar
Waveren Road, Tulbagh
Monday - Friday: 8:30 AM – 5:00 PM
Saturday: 10:00 AM – 2:00 PM
Sunday: 10:00 AM – 1:00 PM
2. Schalkenbosch Wine Estate & Accommodation Tulbagh
A visit to Schalkenbosch Wine Estate & Accommodation in Tulbagh means immersing yourself in the rich South African culture. Here you will experience remarkable hospitality coupled with exceptional wine tasting tours and first-hand vineyard experiences. The architecturally historic Cape Dutch guesthouses are well worth your stay. Enjoy views of the beautiful Tulbagh Valley, indulge in delicious food and taste fine wines. For added thrills, visit the fascinating Tulbagh Museum, just 3.3 km away, where the fascinating history of the region is on display.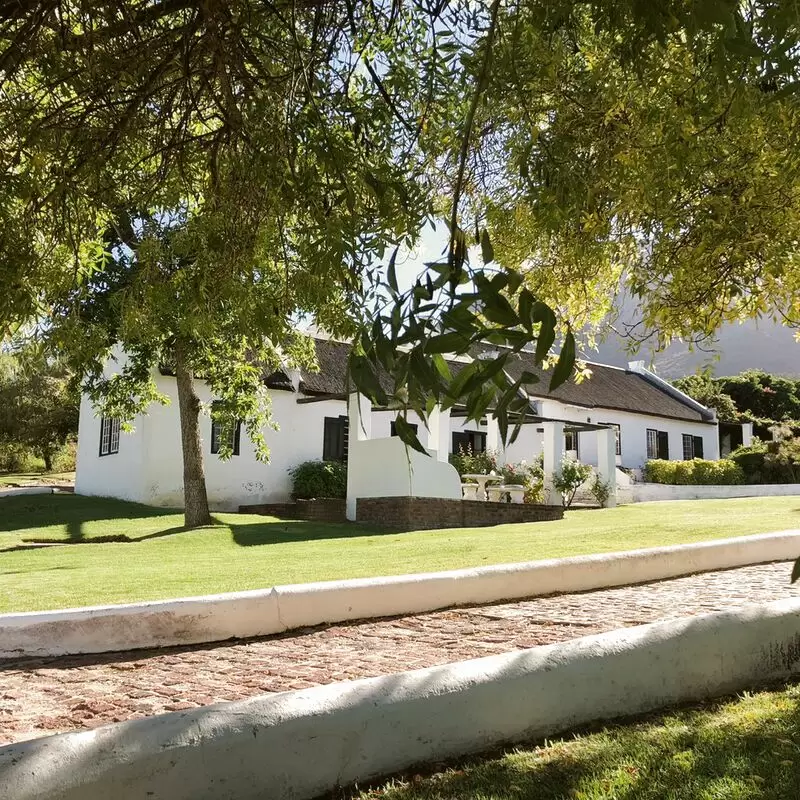 Schalkenbosch Wine Estate & Accommodation Tulbagh
Schalkenbosch Drive, Off Van Der Stel Street, Tulbagh
Monday - Friday: 9:00 AM – 5:00 PM
Saturday - Sunday: Closed
3. Montpellier Wine Estate
A visit to Montpellier Wine Estate in Tulbagh is a must for any wine lover. This historic winery is known for its incredible selection of award-winning wines, nestled in the stunning Tulbagh Valley. The picturesque gardens and chapel create a serene atmosphere ideal for a picnic. Don't miss the unique cellar tour with exclusive wine tastings. And just a short drive away is charming Tulbagh Village with its 18th century Cape Dutch architecture and quaint stores.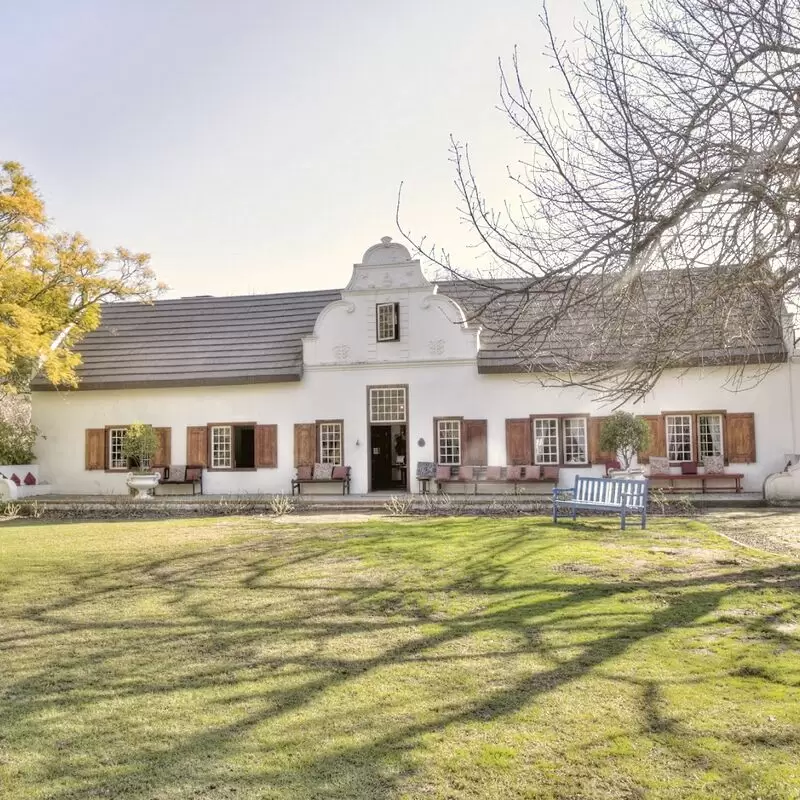 Montpellier Wine Estate
2 Jonge Gezellen Road, Tulbagh
Monday - Sunday: 10:00 AM – 4:00 PM
4. The Tulbagh Hotel
Housed in a remarkable 200-year-old building complex, Tulbagh Hotel exudes charm and history. Each boutique room tells a story and offers modern comforts combined with historic elements. Outside, enjoy views of verdant vineyards and intimate courtyards. The hotel's on-site restaurant is an insider's tip, serving delicious local cuisine. Just around the corner is Church Street with its historic buildings, and not far away is the fantastic Twee Jonge Gezellen winery, where the journey of wine comes to life.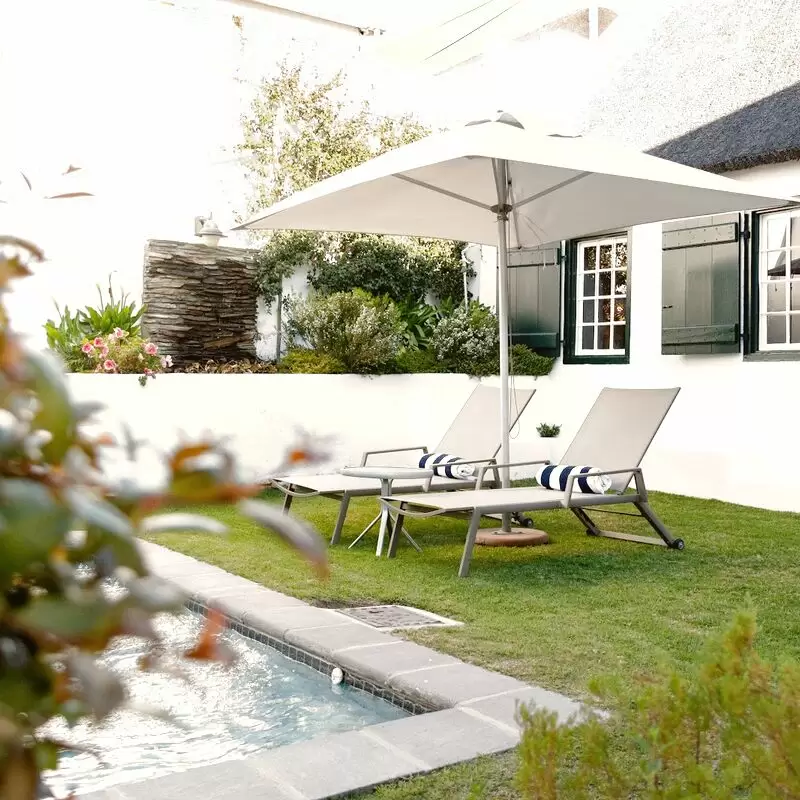 The Tulbagh Hotel
22 Van Der Stel St, Tulbagh, 6820
Monday - Sunday: 7:00 AM – 10:00 PM
5. Mont Rouge Cottages
Mont Rouge Cottages in the tranquil Tulbagh Valley offers an authentic, rustic experience with breathtaking views of towering mountains and fruit-filled farms. It's perfect for leisurely walks or bike rides along unique wine routes flanked on all sides by distinctive Cape Dutch architecture. Picturesque riverside picnic spots promise unforgettable dining experiences. Don't forget to sample the region's award-winning wines. Bonus: The quaint Lemberg Winery is just a short drive away and offers a cellar tour and tasting!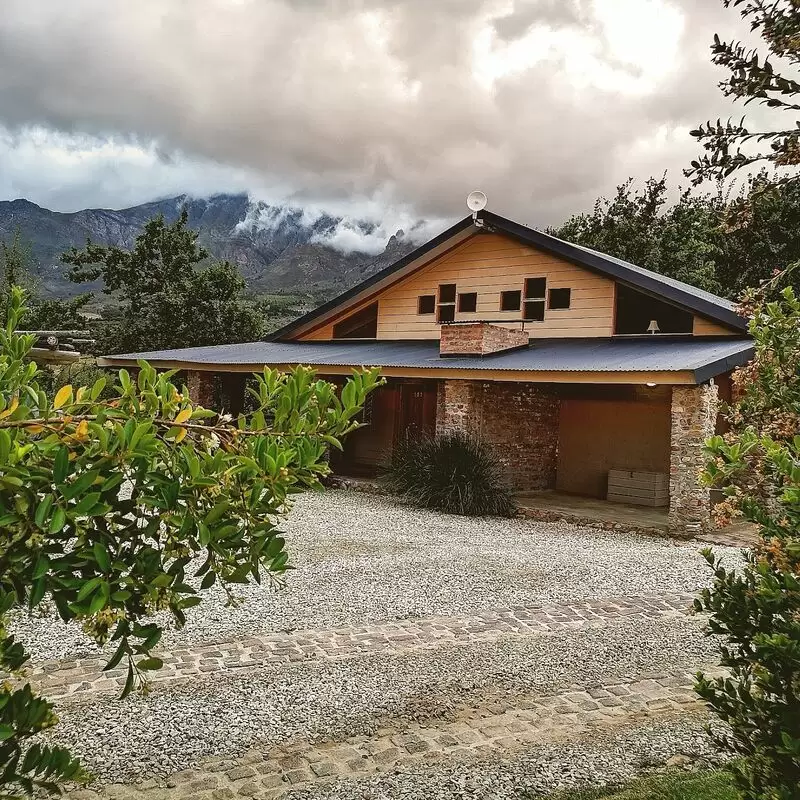 Mont Rouge Cottages
Sterkstroom Rd, Tulbagh
Monday - Thursday: 9:00 AM – 5:00 PM
Friday: 9:00 AM – 4:00 PM
Saturday: 10:00 AM – 2:00 PM
Sunday: Closed
6. De Oude Drostdy Museum and Venue
Immerse yourself in history at De Oude Drostdy Museum and Venue in Tulbagh. Built in 1804, this cultural monument offers a glimpse into Cape Dutch architecture and the life of times past. Admire the magnificent collection of furniture and ceramics and look out for the caged bell, a unique sight! Just a stone's throw away, you can also visit the remarkable Church Street, lined with preserved and restored 18th century houses, adding even more depth to your historical journey.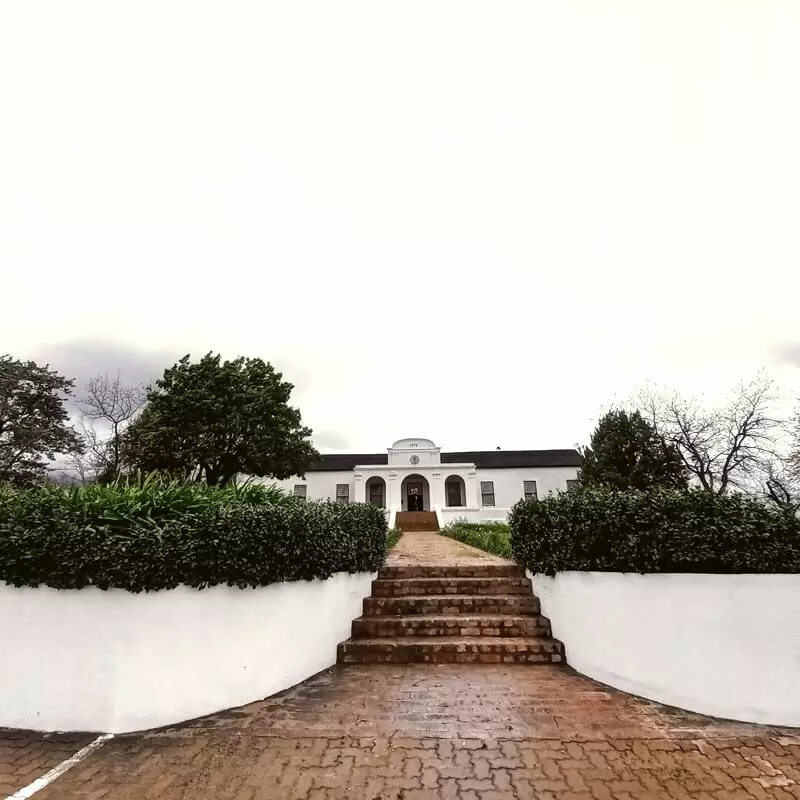 De Oude Drostdy Museum and Venue
Old, Winterhoek Rd, Tulbagh
Monday - Friday: 10:00 AM – 4:00 PM
Saturday - Sunday: Closed
7. Oudekloof Wine Estate
At Oudekloof Wine Estate you will experience the essence of the South African winemaking tradition. Nestled in magnificent mountains, this historic estate is not only Tulbagh's highest vineyard, but also one of the few places in South Africa where the rare Pinotage grapes are grown. Sample the award-winning wines on a guided tour, often led by the owner himself. Not far away is Crystal Cave, a surprise for geology buffs with its stunning mineral formations. Make your trip to Tulbagh with Oudekloof and beyond an experience!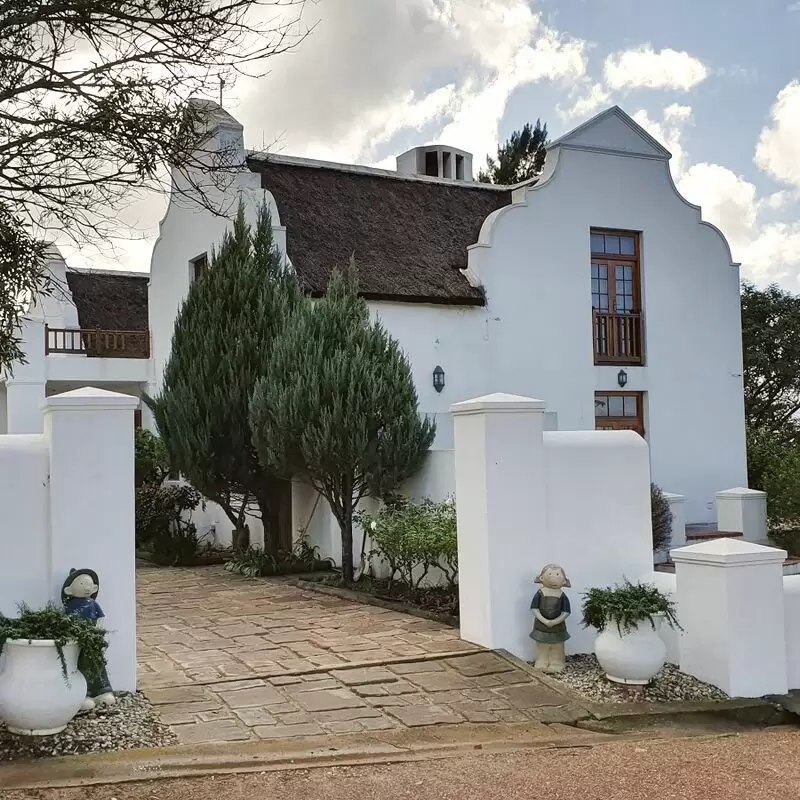 Oudekloof Wine Estate
Oudekloof Farm, Tulbagh
8. Morgansvlei Country Estate
Visit Morgansvlei Country Estate and experience the authentic South African lifestyle. This 300-year-old estate is a hidden gem with beautiful Cape Dutch architecture set amidst lush vineyards. Take a leisurely stroll to discover picturesque farm animals and pristine gardens that provide perfect picnic spots. Enhance your experience with a taste of the award-winning wines. Just a short drive away is the stunning Tulbagh Valley, which offers exceptional bird watching opportunities.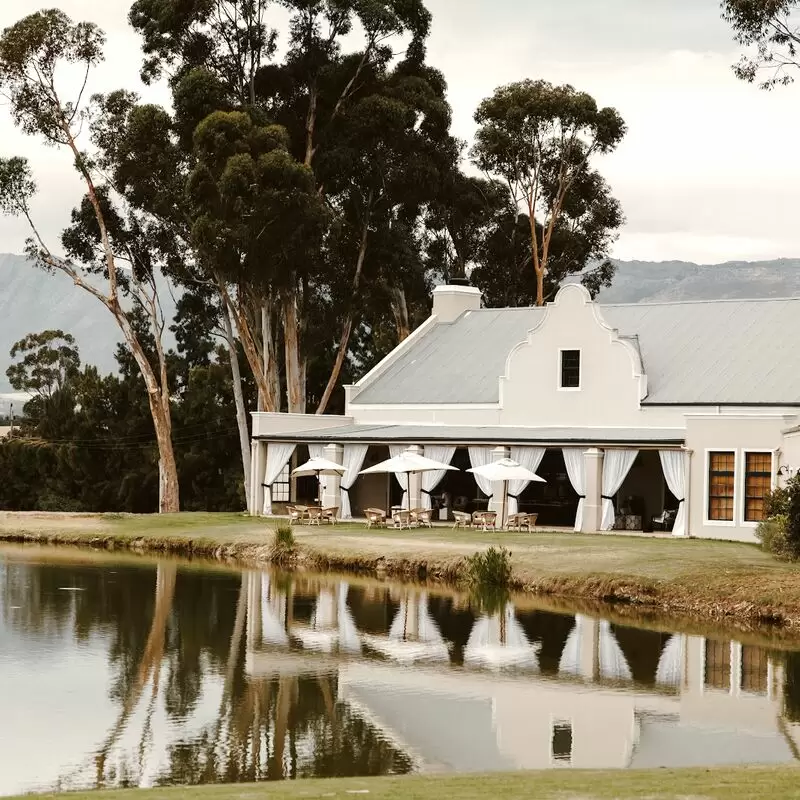 Morgansvlei Country Estate
Straatskerk street, Tulbagh
Monday - Friday: 8:00 AM – 4:00 PM
Saturday: 8:00 AM – 1:00 PM
Sunday: Closed
9. Raptor Rise
Venture to "Raptor Rise," a gem in Tulbagh where you can lose yourself in the tranquility of nature. The self-catering cottages offer an intimate encounter with the picturesque beauty of the Cape Winelands. Wildlife lovers will delight in the opportunity to view a variety of endemic bird species. Just a short drive away are the magnificent Tulbagh Valley Vineyards, where the finest South African wines will tantalize your taste buds. So embark on this wonderful journey full of unique experiences.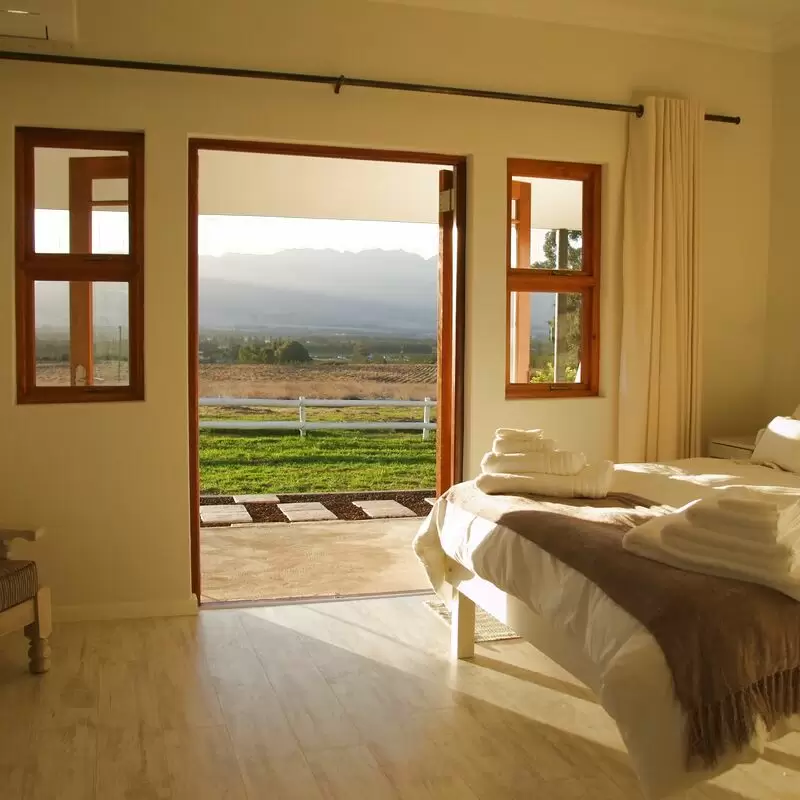 Raptor Rise
Raptor Rise Farm, Tulbagh
Monday - Sunday: 8:00 AM – 6:00 PM
10. Twee Jonge Gezellen
Head to the heart of the beautiful Cape Winelands and experience the charm of Twee Jonge Gezellen. This historic winery is the birthplace of Krone MCC, a renowned Cap Classique producer, and you can explore the old wine cellars on guided tours. An insider detail: don't miss the nightly harvest spectacle unique to this winery! Visit nearby Church Street, lined with 32 national monuments, and admire the architectural splendor of times past.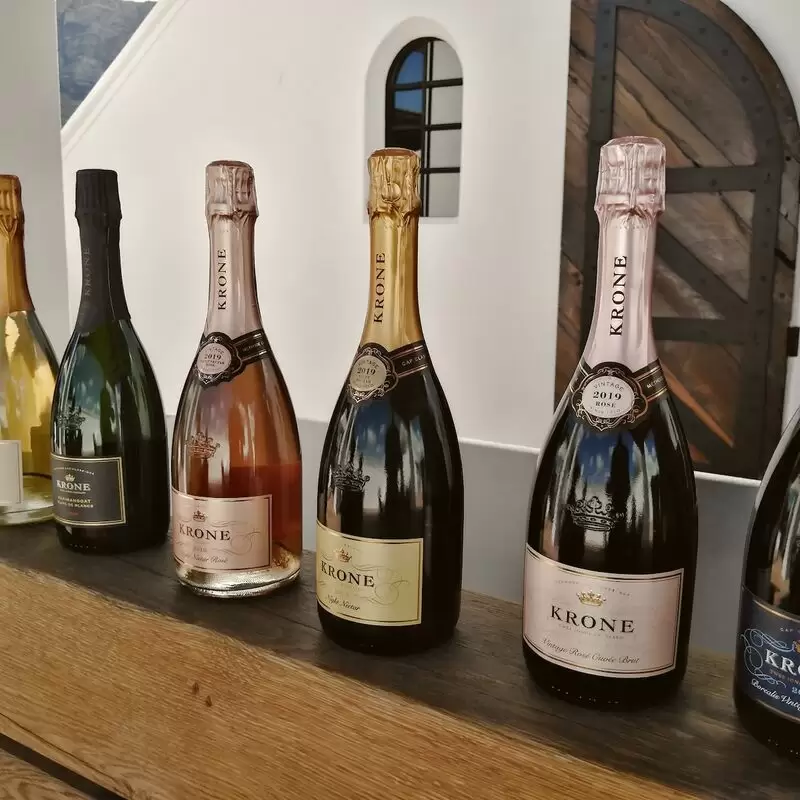 Twee Jonge Gezellen
Twee Jonge Gezellen Estate Road, Tulbagh
Monday - Saturday: 10:00 AM – 4:00 PM
Sunday: Closed
11. Waterval Country Lodge
Waterval Country Lodge in Tulbagh is a paradise for nature and adventure lovers. Imagine waking up to the sound of waterfalls and enjoying a sundowner against a stunning mountain backdrop. Enjoy exquisite local cuisine or engage in exciting outdoor activities such as hiking, fishing, horseback riding, mountain biking or simply relax in the luxurious accommodation. Just a few kilometers away you can explore the picturesque Tulbagh Valley, known for its quaint villages, magnificent vineyards and historic sites.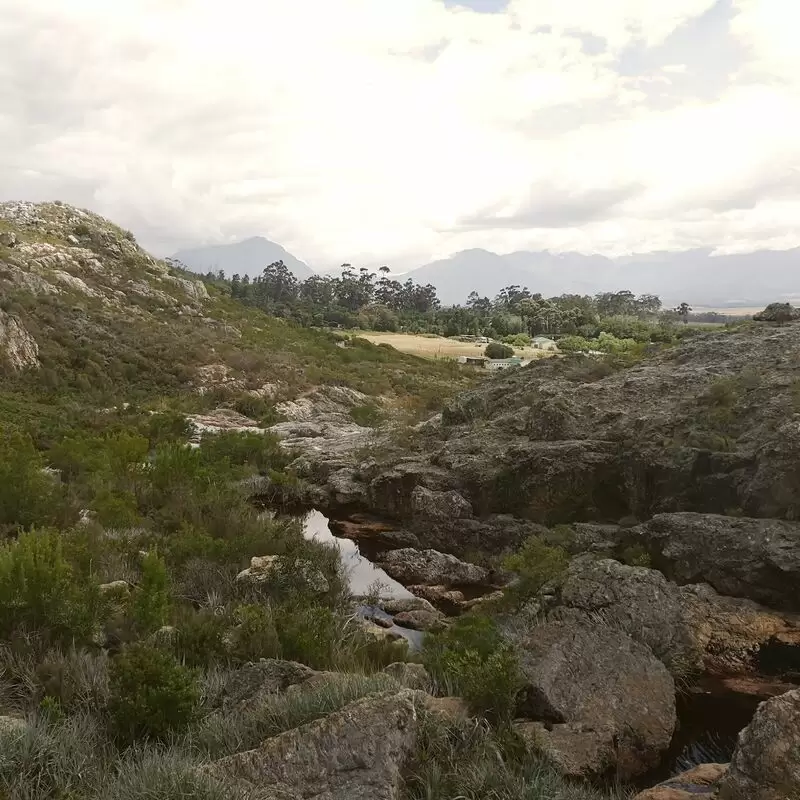 Waterval Country Lodge
Waterval Nature Reserve, Tulbagh
Monday - Sunday: 6:00 AM – 1:00 AM
12. Fraaigelegen Farm Tulbagh
Discover the charm of Fraaigelegen Farm in Tulbagh, an idyllic place transformed into a center for wine tasting and olive tasting. The hospitable hosts will let you in on their secret: a traditional winemaking process that results in award-winning wines you must try, and olives harvested right on the farm. Just a stone's throw away awaits Montpellier Wine Estate, another testament to Tulbagh's wine heritage and stunning architecture. Experience authentic South Africa at its best!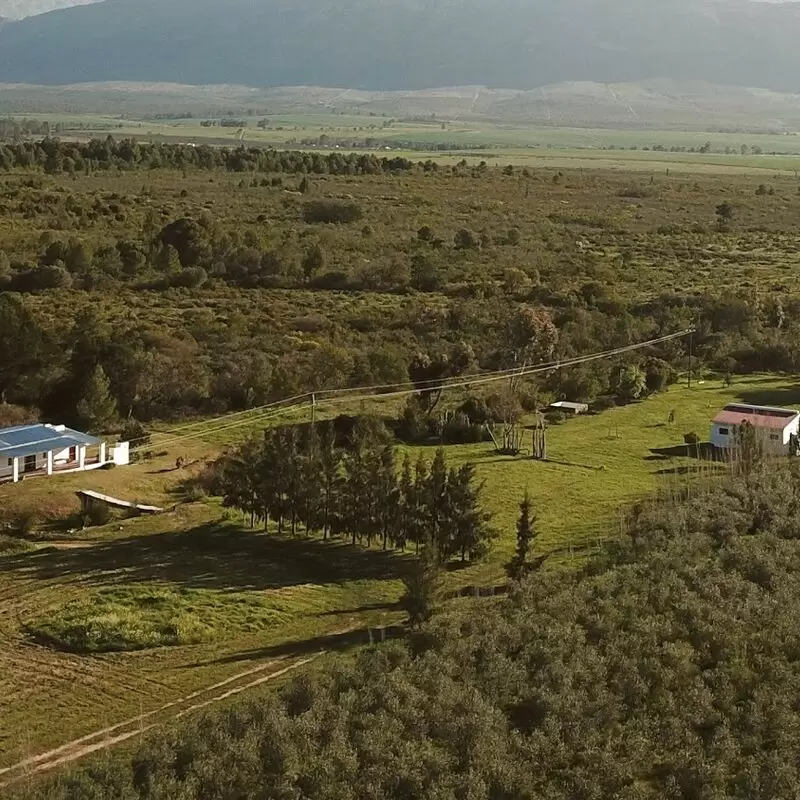 Fraaigelegen Farm Tulbagh
239 Weltevrede, R46, District,, Tulbagh, 6820
13. Oakhurst Olives
Visit Oakhurst Olives and immerse yourself in authentic South African olive life, surrounded by spectacular mountain vistas. Discover the delicate art of olive oil production, taste international award-winning extra virgin olive oil and indulge in delicious olive pastes. This is not a mass-produced product, but a passionate, quality-conscious initiative. Just a short drive away, you can complement this gastronomic adventure with a visit to the nearby historic folk museum De Oude Kerk, which captures the old-world charm of rural Tulbagh.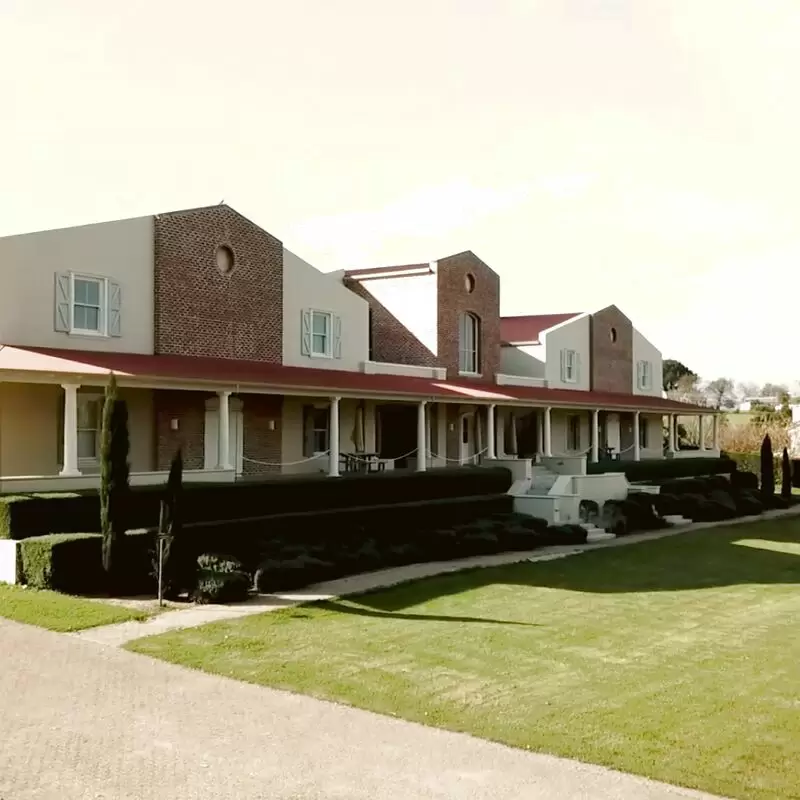 Oakhurst Olives
Waveren St, Tulbagh, 6820
Monday - Friday: 9:00 AM – 4:00 PM
Saturday: 9:30 AM – 2:00 PM
Sunday: Closed
14. Rijks Wine Estate and Hotel. Tulbagh.
Escape to Rijks Wine Estate and Hotel in Tulbagh for a truly immersive experience. Here you can indulge in a delicious wine tasting where you can sample a premium, award-winning Pinotage. Enjoy an exquisite meal with breathtaking views of the vineyards. The winery is the jewel of Tulbagh and known for its harmonious blend of tradition and innovation. The nearby Saronsberg Winery, famous for its full-bodied, world-renowned wines, is also worth a visit. Outdoor enthusiasts will also enjoy the numerous hiking trails in the area.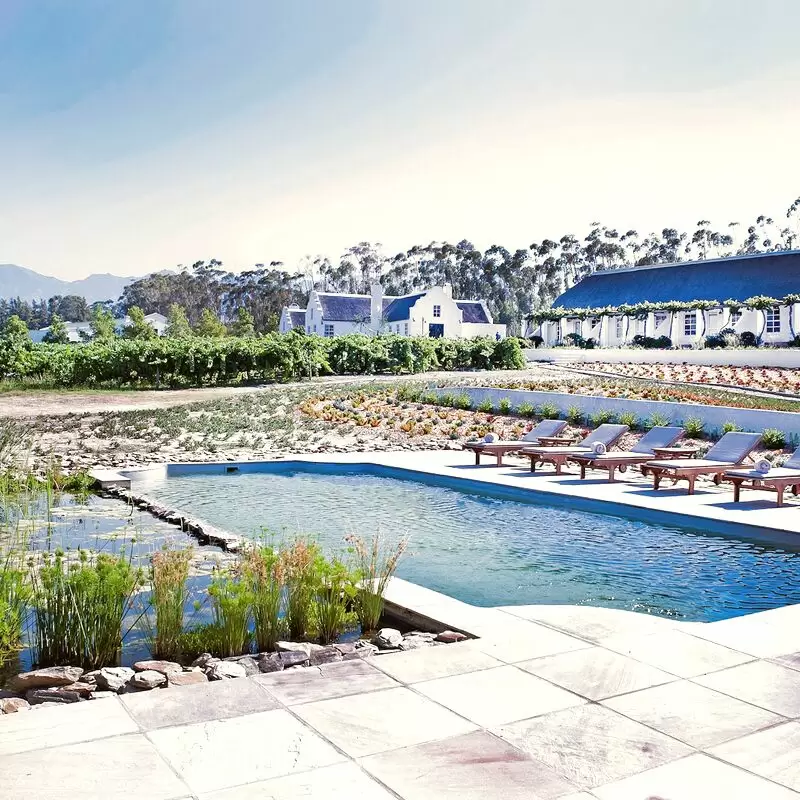 Rijks Wine Estate and Hotel. Tulbagh.
Rijks Cellar, Van der Stel street, Tulbagh
Monday - Sunday: 7:00 AM – 10:00 PM
15. Manley Wine Estate Pty Ltd.
A visit to Manley Wine Estate in Tulbagh is like stepping into a winemaker's paradise. This boutique winery in the Winterhoek Valley offers exquisite winemaking traditions that result in red and white wines of the highest quality. Wine lovers will be delighted by the guided tasting tours, while the breathtaking views of the vineyards against the mountainous backdrop provide perfect photo opportunities. Plus, it's just a stone's throw to historic Church Street with its Cape Dutch architecture and fascinating Earthquake Museum!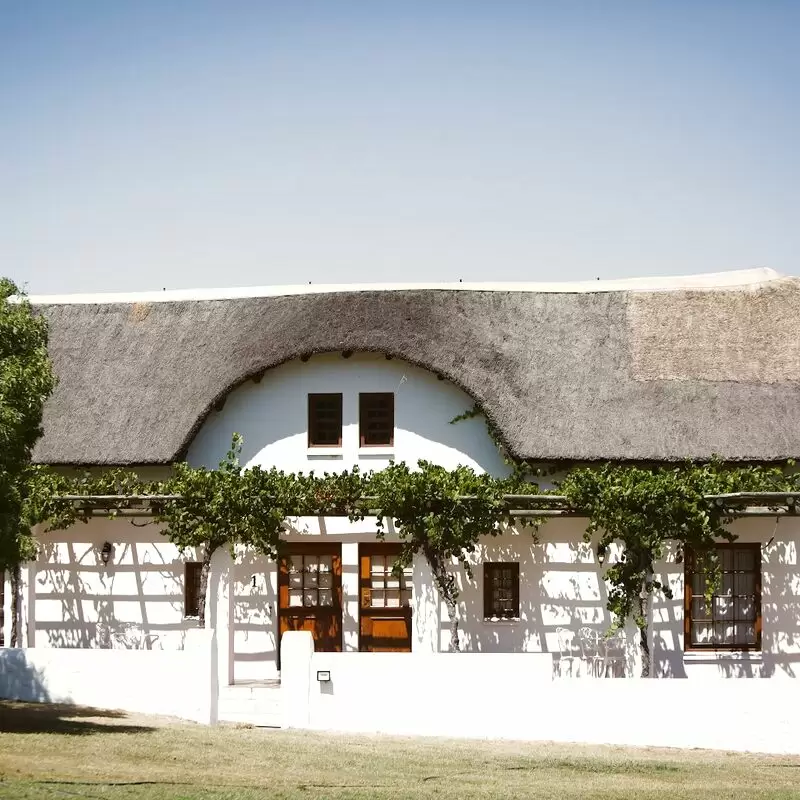 Manley Wine Estate Pty Ltd.
Manley Wine Estate Main, Winterhoek Rd, Tulbagh, 6820
Monday - Friday: 8:30 AM – 4:00 PM
Saturday: 10:00 AM – 4:00 PM
Sunday: Closed
16. Lemberg Estate
Lemberg Estate in Tulbagh is a hidden gem of the South African wine landscape. Experience the true essence of a boutique winery as you walk among the vines that produce some of the tasty white wines. Feel the warmth of the staff as they regale visitors with their extensive wine knowledge and stories about the winery. Bonus secret: ask about the Harslevelu variety, a rare treasure in the wine world. Nearby, don't miss historic Church Street with its colonial Cape Dutch architecture.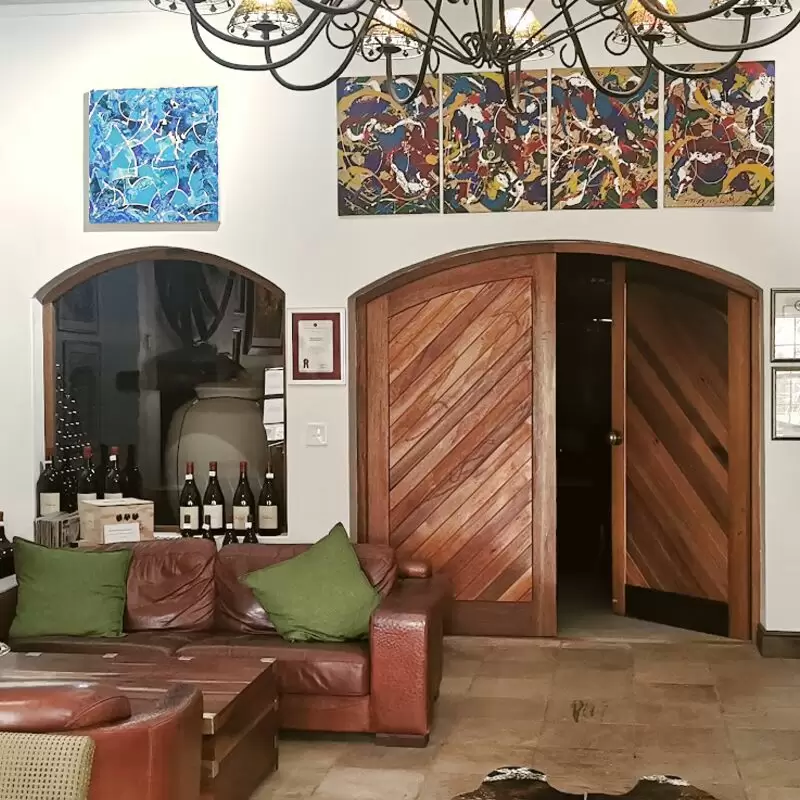 Lemberg Estate
R44 4km west of Tulbagh, Tulbach 6820
Monday - Thursday: 9:00 AM – 5:00 PM
Friday: 9:00 AM – 4:00 PM
Saturday: 10:00 AM – 3:30 PM
Sunday: 10:00 AM – 3:00 PM
17. Cape Dutch Quarters Tulbagh
Immerse yourself in South Africa's rich history and culture at Cape Dutch Quarters in Tulbagh. This historic complex offers stylish accommodations amid traditional 18th-century Cape Dutch architecture. Century. Enjoy antique furniture and rustic decor that reflects the history of Tulbagh. For a sweet treat, try the locally made koeksisters, a traditional dessert. The fascinating Earthquake Museum and the picturesque Paddagang Winery for wine lovers are also within walking distance from here.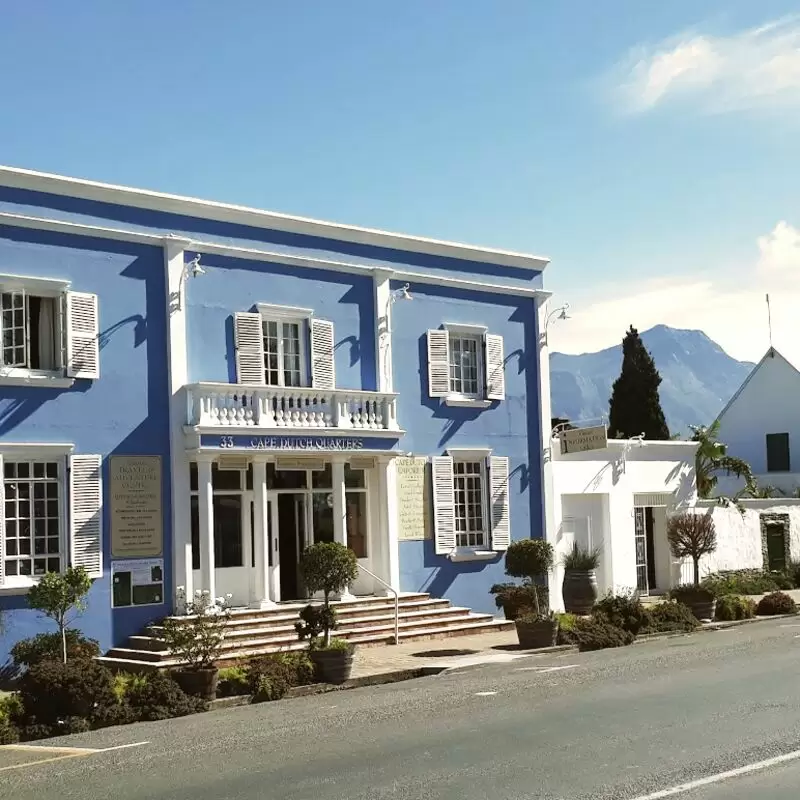 Cape Dutch Quarters Tulbagh
33 Van Der Stel St, Tulbagh
Monday - Sunday: 8:00 AM – 8:00 PM
18. Oude Kerk Volksmuseum
The Oude Kerk Folk Museum is a captivating glimpse into South Africa's history, displaying historic furniture and artifacts from the country's European past. Visitors can marvel at South Africa's oldest organ, which dates back to 1795 and is still playable! Just a few steps away, you can stroll through the manicured gardens of Paddagang Restaurant, which serves traditional cuisine in a century-old row house. Delve into the past at Tulbagh's living museum and experience life as it once was.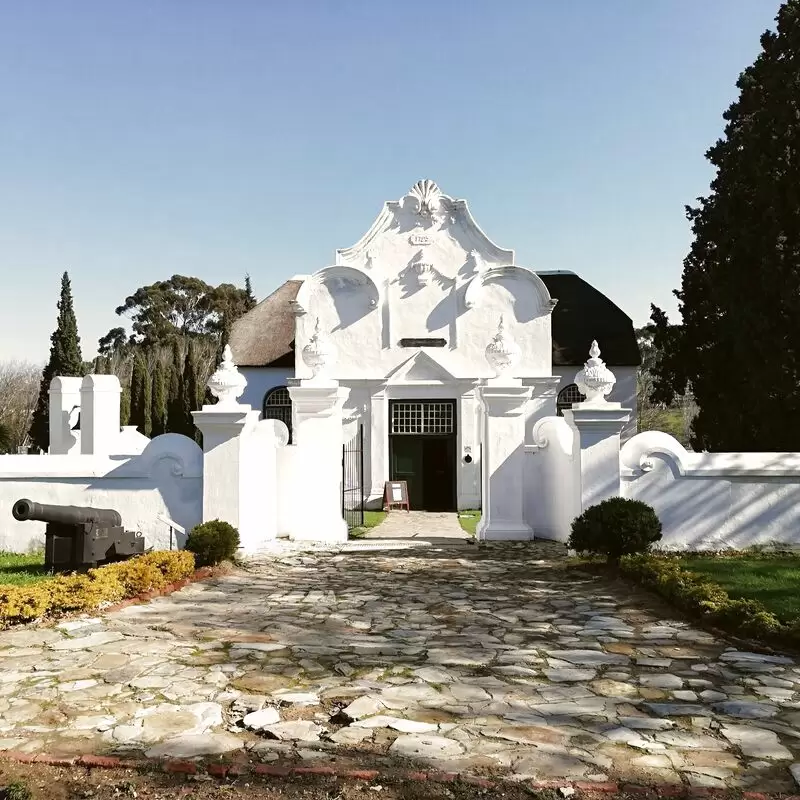 Oude Kerk Volksmuseum
4 Church St, Tulbagh
Monday - Friday: 9:00 AM – 5:00 PM
Saturday: 9:00 AM – 2:00 PM
Sunday: 10:00 AM – 2:00 PM
19. Murludi Hiking Trail and Dried Fruit
Venture into the magnificent terrain of the Murludi hiking trail. You'll hike through lush orchards framed by breathtaking mountains. Along the way, you'll stumble upon a hidden gem: the Murludi Dried Fruit Factory - a stop where you can sample the dried fruit produced on site. Just a short drive away is the tranquil Tulbagh Winery for an exquisite wine tasting experience. In these unmissable places, you will crave the authentic essence of the region.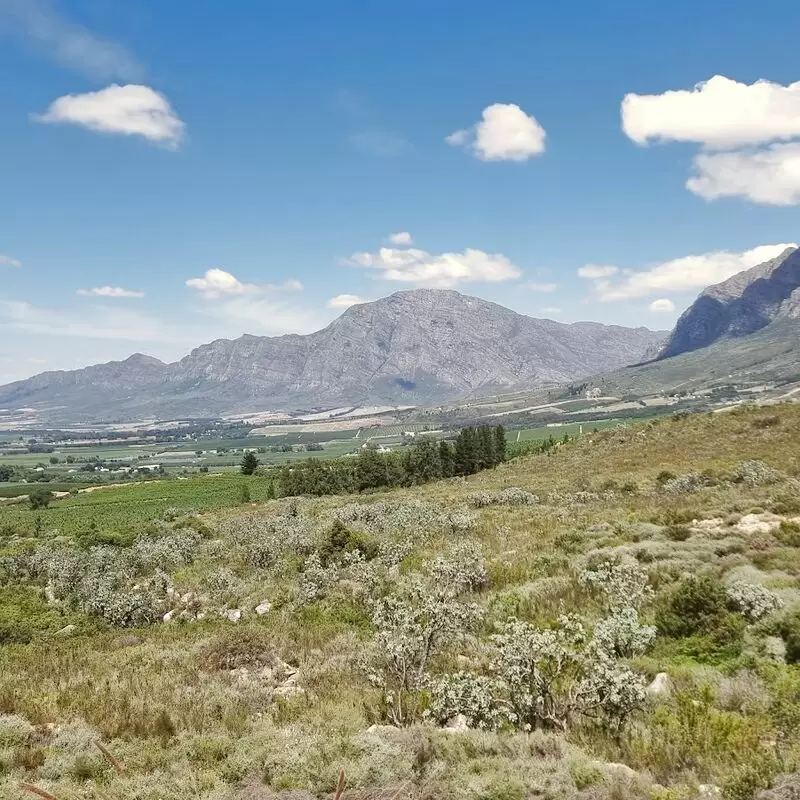 Murludi Hiking Trail and Dried Fruit
Posbus 30, Tulbagh
Monday - Sunday: 9:00 AM – 4:00 PM
Best Time to Visit Tulbagh
The best time to visit Tulbagh, South Africa, is from November to March, when the weather is warm and sunny, ideal for exploring the stunning scenery and outdoor activities. The month of September also offers a delightful experience with the annual Spring Arts Festival.
Annual Weather in Tulbagh
Tulbagh 3-Day Forecast
Wed, 27 September
Night
54 °F
12 °C
0%
Morning
52 °F
11 °C
0%
Afternoon
70 °F
21 °C
0%
Evening
67 °F
19 °C
0%
Thu, 28 September
Night
60 °F
16 °C
0%
Morning
58 °F
14 °C
0%
Afternoon
75 °F
24 °C
0%
Evening
71 °F
21 °C
0%
Fri, 29 September
Night
62 °F
17 °C
0%
Morning
65 °F
18 °C
0%
Afternoon
70 °F
21 °C
0%
Evening
62 °F
17 °C
0%
Questions & Answers

What is the local currency in Tulbagh?

The local currency in Tulbagh, South Africa, is the South African Rand. The Rand is denoted by the symbol "R" followed by the amount. For example, R10 stands for ten rand. The currency is further divided into 100 cents. Be prepared to see prices quoted in Rand during your visit, from accommodations and restaurants to local stores and attractions. It is advisable to have some Rands on hand, although credit cards are also widely accepted.

How to get around Tulbagh?

Tulbagh, a picturesque town in South Africa's Western Cape province, is best explored on foot or by bicycle. The picturesque streets and beautiful architecture are best explored at a leisurely pace. Car rental is also available to explore the wine farms surrounding the city. For a unique experience, visitors can also take part in horseback riding tours offered by various local operators. Note that public transportation is limited, so plan accordingly.

Can I drink the tap water in Tulbagh?

Yes, tap water in Tulbagh is generally safe to drink. Water procurement and management in South Africa is strict and ensures that tap water in urban areas, including Tulbagh, is regularly tested and purified. However, local preferences and sensitivities may vary. If you have a sensitive stomach, it is advisable to drink bottled water to avoid potential problems. Always remember to stay hydrated while exploring the beautiful city of Tulbagh.

What safety measures should I know about?

In Tulbagh, South Africa, it is advisable to take the usual safety precautions. Keep your belongings safe and in plain sight. Avoid displaying flashy jewelry or carrying large amounts of cash openly. Travel in groups, especially at night, and stay in well-lit areas. It is also recommended to avoid remote beaches and hiking trails. Local tap water is safe, but you are better off drinking bottled water. Finally, use a high SPF sunscreen, as the African sun can be very strong.

Is English widely spoken here?

Yes, English is widely spoken in Tulbagh, South Africa, making communication easier for English-speaking visitors. This region of South Africa, like much of the country, is multilingual, but English is one of the most commonly used languages in businesses and tourist establishments, along with Afrikaans and Xhosa. Therefore, travelers should not encounter major language barriers when exploring this picturesque city and its many attractions.

Can I use my credit cards everywhere?

Many hotels, restaurants and stores in Tulbagh accept credit cards, but it is important to know that this is not the case everywhere, especially in more rural areas or in small stores. Take some South African rand with you for such cases. Also, check with your bank about foreign transaction fees and inform them of your travel plans to ensure uninterrupted service.

How to avail healthcare facilities in Tulbagh?

In Tulbagh, South Africa, there are public and private healthcare facilities. For immediate access, one can go to the local clinic or hospital, such as Tulbagh Provincial Hospital. Unless it is an emergency, it is advisable to make an appointment. For private health care, purchase health insurance that covers treatment at private hospitals or clinics. Pharmacists in drugstores can also provide medical advice for minor ailments.

Are there any local customs I should be aware of?

In Tulbagh and throughout South Africa, people value friendly and respectful behavior. The concept of "Ubuntu," which means "I am because we are," embodies widespread local customs. It illustrates the interconnectedness of all people and promotes mutual respect, humility, and community building. Shaking hands is a common form of greeting. Avoid political and culturally sensitive topics, and remember that because of South Africa's history, certain holidays have special meaning for racial and ethnic communities. Tipping in restaurants and for services is common, usually around 10-15%.

What type of cuisine does Tulbagh offer?

Tulbagh, a charming town in South Africa, offers a diverse selection of dishes. If your palate is more into tradition, you can enjoy delicious South African dishes like bobotie and boerewors at local restaurants. The region is also known for its wineries, so meals that match the wines are a highlight. Modern international cuisine is also represented, from exquisite Italian and French dishes to unusual fusion concepts that showcase Tulbagh's remarkable culinary diversity.

Can I hire a car in Tulbagh?

Yes, you can definitely rent a car in Tulbagh. There are several car rental companies in the area, including both local and international chains. It is advisable to book in advance to ensure availability and possibly get better rates. This service allows you to explore Tulbagh and its stunning surroundings at your own pace. Please note that driving in South Africa is on the left side of the road.

What is Tulbagh known for?

Tulbagh, nestled in South Africa's Western Cape province, is famous for its unique blend of natural beauty and historic architecture. The town boasts a well-preserved Church Street with 32 provincial monuments, forming the largest concentration of Cape Dutch, Edwardian and Victorian provincial monuments in South Africa. Tulbagh is known by wine lovers for its excellent vineyards and wine, making it a delightful destination for wine lovers.

Is Tulbagh kid-friendly?

Tulbagh is definitely a fantastic destination that offers a variety of kid-friendly activities. Families can immerse themselves in history at the town's fascinating museums, visit charming farms, or enjoy scenic picnic spots. The surrounding area also offers opportunities for outdoor adventures such as horseback riding and hiking trails. Local farms offer interactive experiences like fruit picking. All in all, it's an engaging and educational place for kids and families.

How is the nightlife in Tulbagh?

Nightlife in Tulbagh is relatively quiet and laid back, reflecting the relaxed nature of this South African town. Instead of busy bars or nightclubs, you'll find late-night dining at local restaurants serving exquisite local African cuisine paired with world-renowned South African wines. Stargazing under the clear night sky is an experience in itself, considering the pollution-free and tranquil environment. However, those looking for a vibrant club or late-night bar scene should head to Cape Town, just 120 kilometers away.

What are the modes of public transport in Tulbagh?

Tulbagh, a rural town in South Africa, does not have a solid public transportation system like larger cities. Most locals rely on their own vehicles to get around town. However, for visitors, it is best to rent a car in a nearby city like Cape Town or arrange transportation through a hotel or local tour company. Cycling is another popular way to enjoy the picturesque landscape of Tulbagh. There are also shuttle services that take tourists to local wineries.

What kind of animals can I see on safari?

In and around Tulbagh, South Africa, you can see a variety of wildlife on safari. These include well-known African mammals such as elephants, lions, rhinos, leopards and buffalo, commonly referred to as the "Big Five". You may also see zebras and giraffes, various antelope species such as springbok or kudu, and a variety of bird species. Accompanied by a local guide who can provide detailed information about each animal's habits and role in the ecosystem, the experience is further enriched.

Are there any dress codes to be aware of?

In Tulbagh, South Africa, there is no specific dress code for tourists. However, it is advisable to dress modestly and appropriately as a sign of respect for the local culture and tradition. Due to the often intense sunlight, sun protection with a hat, sunglasses and sunscreen is recommended. Comfortable walking shoes are also advisable, especially if you plan on hiking or vineyard tours. Always pack clothing appropriate for the season in which you are traveling.

Is tipping mandatory in Tulbagh?

Tipping is not mandatory in Tulbagh, South Africa, but is greatly appreciated. In restaurants and with tour guides, a tip of between 10 and 20% of the total bill is customary and reflects good service. For hotel employees or cab drivers, it can be a nice gesture to give a little change. Tips are usually paid in South African Rand, but US dollars are also accepted in some places. But remember, it is always at your discretion and should reflect the quality of service received.

Are there internet facilities available in Tulbagh?

Yes, there is Internet access in Tulbagh, South Africa. Visitors can use free Wi-Fi in some hotels, cafes and public places. In addition, mobile data coverage in the city is generally good, so you can use your own device to access the Internet. However, the speed of the service may vary depending on the location within the city and the time of day. Internet cafes are also available for customers.

Any recommended vineyards to visit in Tulbagh?

Saronsberg Winery is certainly a must for wine lovers in Tulbagh. The beautifully crafted modern wines have won numerous awards and received worldwide recognition. The picturesque winery with its mountain backdrop offers guests a tranquil atmosphere in which to enjoy their wine tasting. In addition, the winery offers sculptures and other works of art for viewing that enhance the overall experience.

Are there hiking trails in Tulbagh?

Yes, there are some beautiful hiking trails in Tulbagh, South Africa. The most popular with tourists is the Duikersloop Trail, which offers wonderful views of the Tulbagh Valley. You can also explore the Watervals River Trail, which takes you past a tranquil river and waterfall. Both hikes offer spectacular views of the region's diverse flora and fauna. Don't forget to bring your camera to take unforgettable photos of the stunning Tulbagh landscape.

What type of souvenirs are unique to Tulbagh?

In Tulbagh, visitors often buy locally produced wines as unique souvenirs, as the Tulbagh region is famous for its vineyards. Artfully crafted and hand-sewn leather goods from local tanneries are rare souvenirs. In addition, guests sometimes opt for local African art and handmade ceramics inspired by Tulbagh's picturesque landscapes. Visitors can also purchase local delicacies such as dried fruits and homemade jams from the region's bountiful orchards that embody the authentic flavors of Tulbagh.

Where can I see local art and culture?

In Tulbagh, you can immerse yourself in local art and culture at De Oude Kerk Folk Museum and learn about Cape Dutch architecture and the valley's rich history. You can discover local arts and crafts at the Tulbagh Arts Festival or Christie's Art Gallery. Fascinating local traditions can also be discovered at the Tulbagh Vintage and Vine Faire, a celebration of wine and viniculture. Don't forget to explore charming historic Church Street, which features beautifully preserved Cape Dutch buildings.

Are there any farm-to-table restaurants?

Tulbagh is famous for its farm-to-table restaurants, especially Paddagang Restaurant, which sources its ingredients from local farms. In the beautiful farm setting, you can enjoy the best fresh, local produce. Delicacies include homemade bread, locally made cheeses and delicious meats. Wine lovers can also enjoy the local wines for which this region is famous. The restaurant offers both indoor and outdoor seating, adding to the authentic farmhouse ambience in which the meals are served.

Can I go for horse riding in Tulbakg?

Yes, you can definitely go horseback riding in Tulbagh, South Africa. The region offers several riding centers that cater to both experienced riders and beginners. You can enjoy the breathtaking views and wildlife of Tulbagh on horseback. This is definitely a fun and unique way to explore the breathtaking scenery of the Cape Winelands. So saddle up and enjoy your adventurous ride on the distinct trails.

Is wildlife safari safe here?

Yes, the wildlife safari in Tulbagh, South Africa is absolutely safe. With expert guides and a regulated itinerary, the safety of tourists is paramount. The regions are well managed and kept in excellent condition for the wildlife to ensure that they remain undisturbed in their natural habitat. Although the safari tour takes place in a wild environment, necessary precautions are taken to ensure the safety of the tourists at all times. However, it is always important to follow the rules and instructions of the safari guides.

Feedback

I hope you found this article informative and helpful. I'm eager to improve the content and make it even more valuable for you. If you have any feedback or suggestions, I would love to hear from you.

Do you have any tips or hidden gems that you think should be added to the list? Are there any areas that you feel could use more explanation or clarification?

Your input is greatly appreciated and will help us to continue providing high-quality content that meets your needs and interests. Please feel free to share your thoughts.