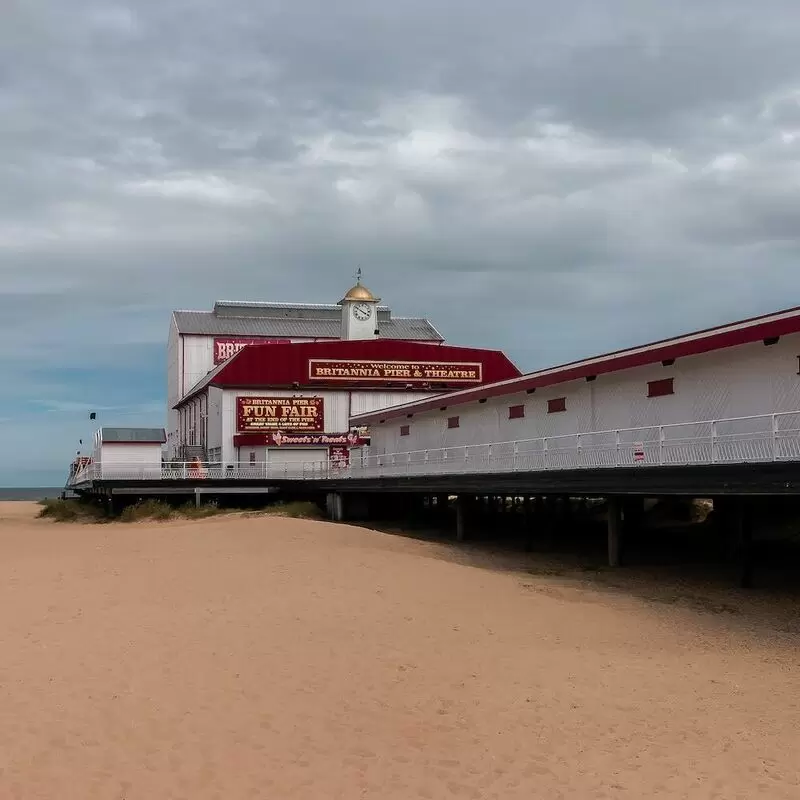 1. Hippodrome Circus
A visit to the Hippodrome Circus in Great Yarmouth is like stepping into a time capsule. The Hippodrome is one of the few remaining circus buildings in the UK and offers audiences a truly unique entertainment experience. With its exciting live shows, including daredevil acrobats, hilarious clowns and spectacular water displays, there is something for everyone. Seating is in the original 1903 interior, and you'll feel part of the historic significance of this place. Just a stone's throw from the beach, it's the perfect addition to a fun day by the sea! Nearby is the Sea Life Centre, another popular tourist attraction.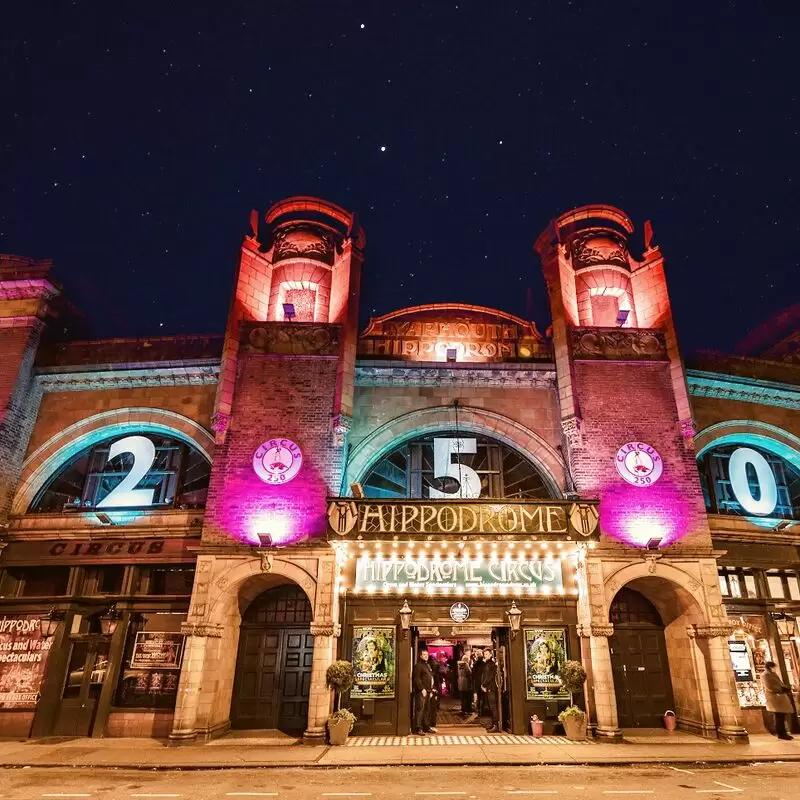 Hippodrome Circus
Hippodrome Circus, 43A Saint George's Road, Great Yarmouth
2. Great Yarmouth Beach
Discover the charm of Great Yarmouth Beach, known for its beautiful mile-long sandy beach, and the traditional coastal attractions along the Golden Mile. Eat the region's classic fish and chips or try the famous Norfolk ice cream. Experience the thrilling rides of Pleasure Beach or visit the Sea Life Centre just steps from the beach! It's a seaside adventure with a unique blend of old and new that creates lasting memories.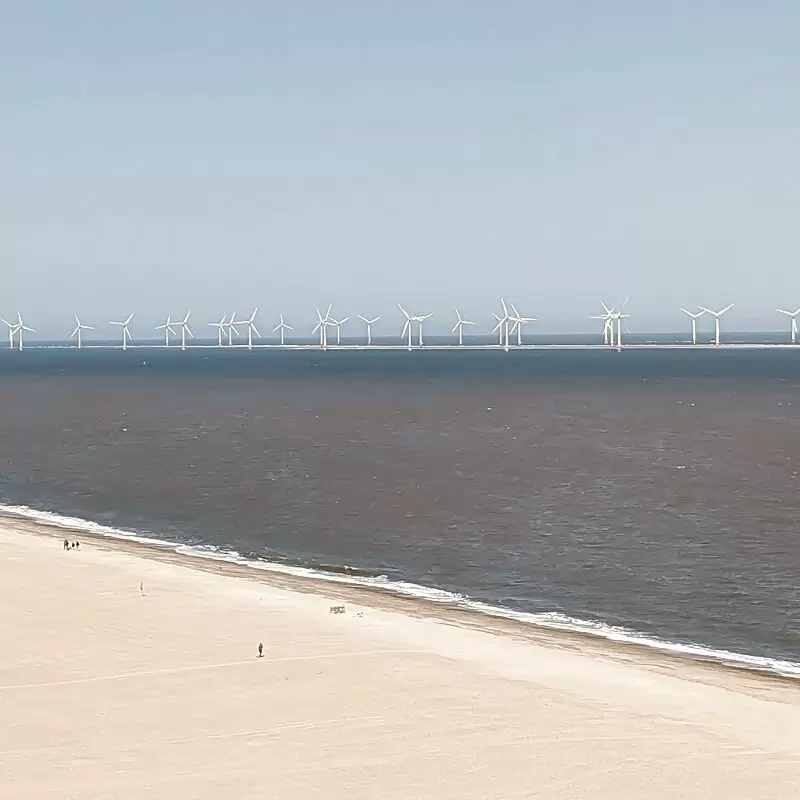 Great Yarmouth Beach
47 Collingwood Road, Great Yarmouth
Monday - Sunday: Open 24 hours
3. Merrivale Model Village Great Yarmouth)
The Merrivale Model Village in Great Yarmouth is a must-see. It's a small world full of magic, with beautifully designed landscapes and unforgettable miniature scenes. Listen to the bells ringing in the tiny old village church and marvel at the eye-catching details! Let your inner child blossom as you explore intricate models and the magnificently designed garden railroad. The Pleasure Beach and Sea Life Centre are right on the ocean and just a short walk away. Perfect for adding a touch of whimsy to your getaway!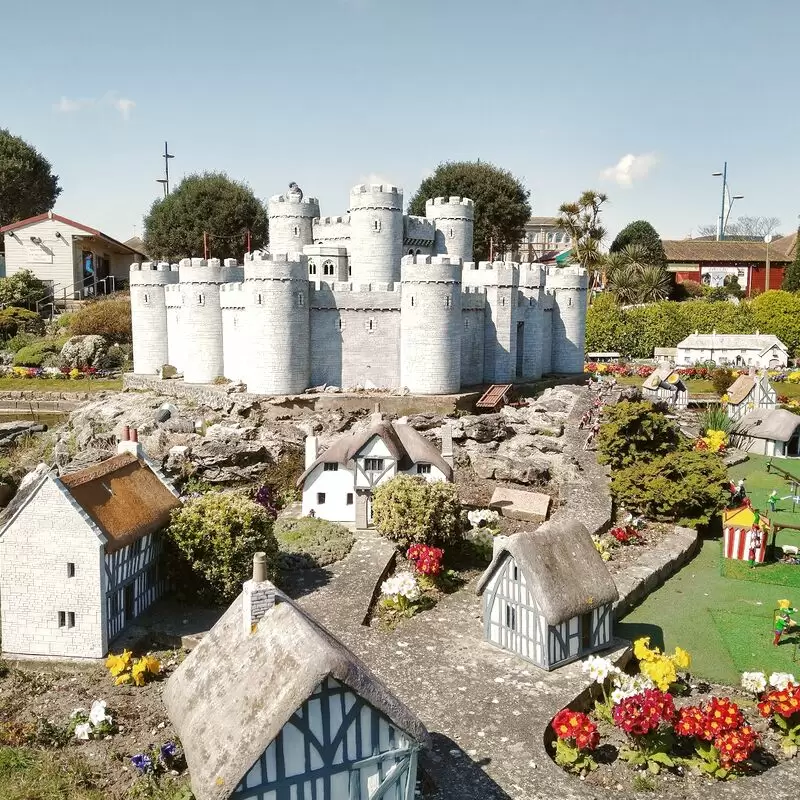 Merrivale Model Village Great Yarmouth)
Marine Parade, Great Yarmouth
Monday - Sunday: 10:00 AM – 5:00 PM
4. SEA LIFE Great Yarmouth
Dive into the world of the underwater world at SEA LIFE Great Yarmouth without having to venture into choppy waters! Enjoy a fascinating journey through seascapes and meet the lively creatures of our oceans. Look forward to an exciting encounter with fascinating sharks, enchanting sea turtles and playful penguins. The 250,000-liter Tropical Ocean tank features a transparent walkway that allows for an impressive stroll under the sea. Remember, it's not just a visit, it's conservation in action. Nearby is the famous Great Yarmouth Pleasure Beach, a must for thrill seekers!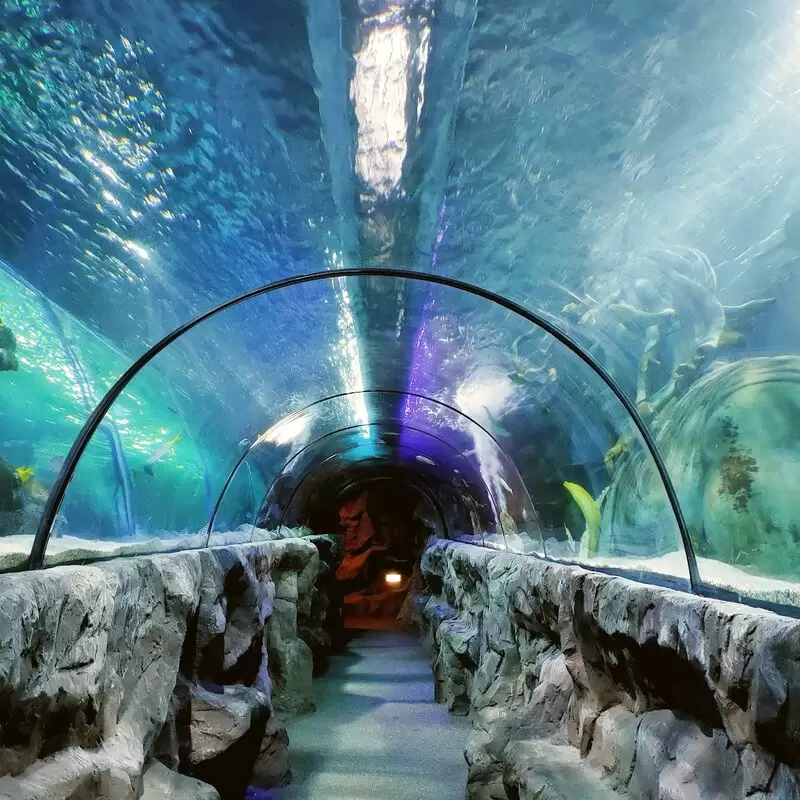 SEA LIFE Great Yarmouth
Marine Parade, Great Yarmouth
Monday - Sunday: 10:00 AM – 3:00 PM
5. National Trust Horsey Windpump
A fascinating testament to Norfolk's heritage, the National Trust - Horsey Windpump is a remarkable five-story building that offers breathtaking views of the surrounding countryside. Admire the beauty of Horsey Mere and observe its diverse wildlife. Nearby is Horsey Gap, known for its grey seal population. Walk along the beaches and dunes to catch a glimpse of these charming animals. Don't be afraid to chat with the locals to learn about Windpump's history!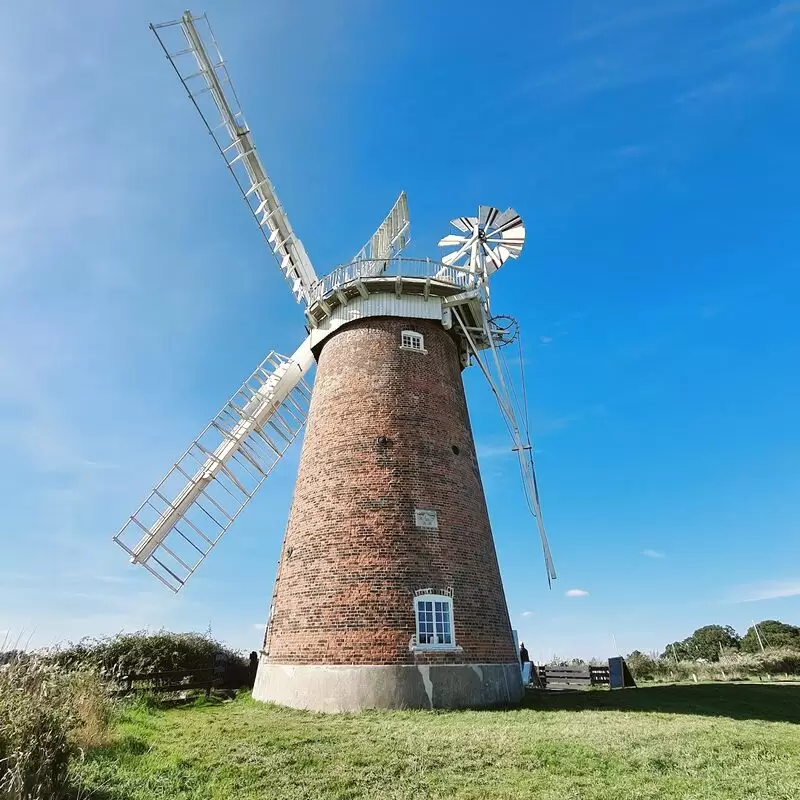 National Trust Horsey Windpump
Horsey Windpump, Great Yarmouth
Monday - Sunday: 10:00 AM – 4:00 PM
6. The Venetian Waterways
The Venetian Waterways in Great Yarmouth are a charming destination that reveals an authentic, restored 1920s garden. These intricate canal networks offer a delightful little boat ride that makes you feel like you're in Venice. Stroll along the beautiful flower beds and admire the lush greenery. Take a break in the on-site Tea Room and enjoy a delicious cake. Nearby is the sandy shore of North Beach, which offers a perfect blend of nature and sea - a true hidden gem of Great Yarmouth.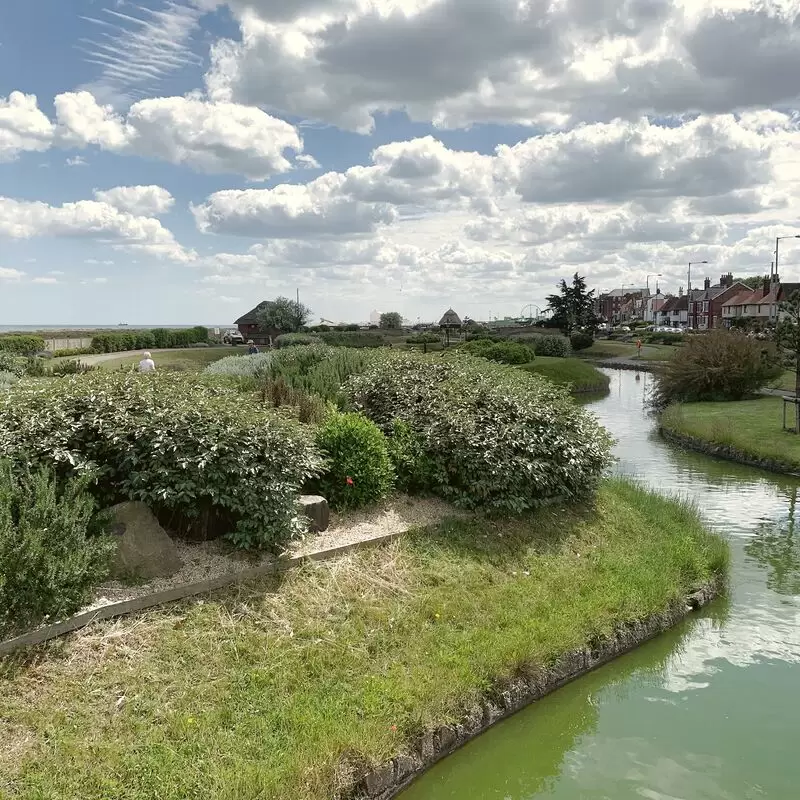 The Venetian Waterways
North Dr, Great Yarmouth NR30, North Drive, Great Yarmouth NR30 4EW
Monday - Sunday: 10:00 AM – 3:00 PM
7. Great Yarmouth Pleasure Beach

Great Yarmouth Pleasure Beach, a free admission amusement park with thrilling rides, delicious restaurants and exciting arcades, will make your heart beat faster. Don't miss the roller coaster, a perennial favorite among visitors since 1932!

Insider tip: Save money and avoid queues by buying wristbands online. The SEA LIFE Centre nearby offers an amazing underwater world to explore - a perfect combination for a day trip.

Great Yarmouth Pleasure Beach
The Pleasure Beach, South Beach Parade, Great Yarmouth

Monday - Friday: 12:00 – 5:00 PM
Saturday - Sunday: 11:00 AM – 6:00 PM
8. Burgh Castle Roman Fort
Visit Burgh Castle Roman Fort and take a trip back in time to the Roman era. The well-preserved ancient ramparts of this site offer panoramic views of Breydon Water that are simply magical at sunset. For a quintessential Yarmouth experience, be sure to try local fish and chips. This historic gem is just a stone's throw from the traditional seaside charm of Great Yarmouth's Golden Mile, making it the perfect place to combine historical discovery with classic coastal fun.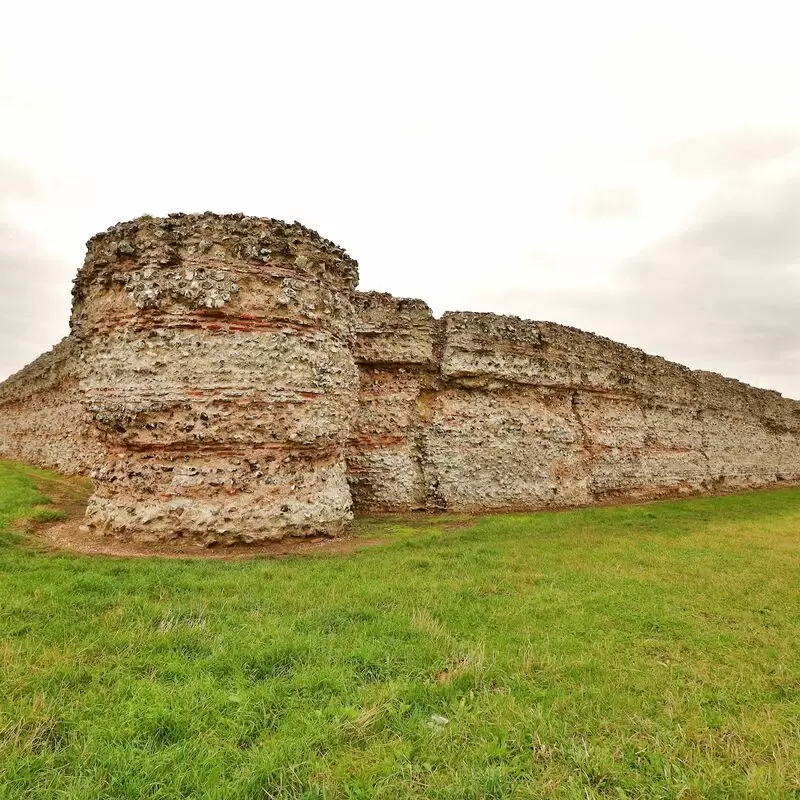 9. Time and Tide Museum of Great Yarmouth Life
Take a journey through time at the Time and Tide Museum! The beautifully renovated Victorian herring pickling facility offers a vivid journey into the seafaring past. Meet the Vikings, herring girls and fishermen of Yarmouth through interactive exhibits and life-size figures. A hidden gem is the Silver Darlings Café, known for its inviting cakes. It's a short walk to the award-winning Merrivale Model Village, another attraction with quintessential English charm. Bringing Great Yarmouth's past to life, the Time and Tide Museum features compelling stories and unique artifacts.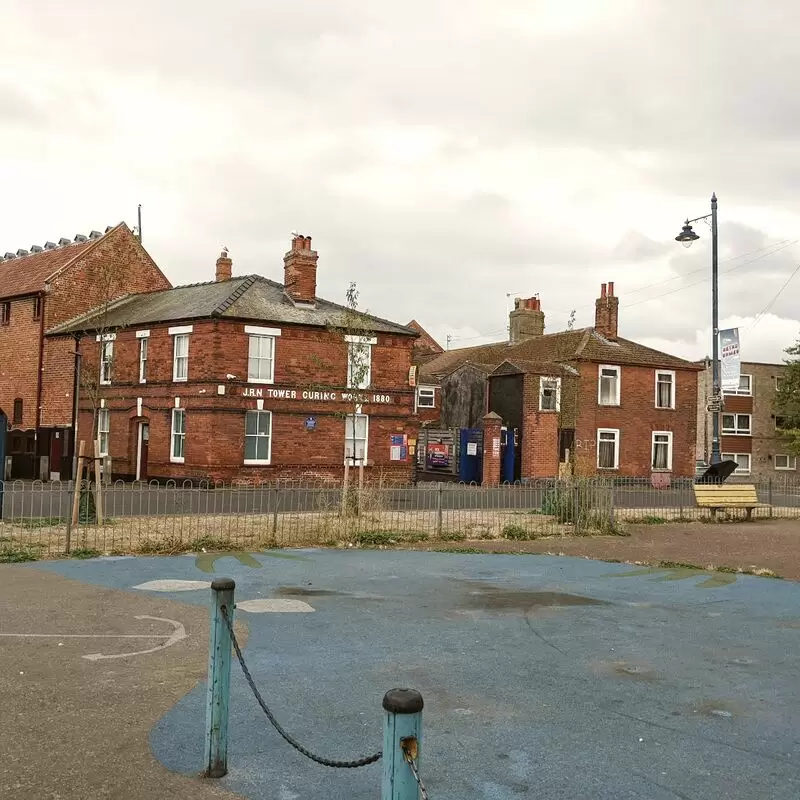 Time and Tide Museum of Great Yarmouth Life
Blackfriars' Road, Great Yarmouth
Monday - Sunday: 10:00 AM – 4:30 PM
10. St. Benet's Abbey
Steeped in history, St. Benet's Abbey offers a unique atmospheric experience. Nestled in the tranquil expanses of the Norfolk Broads, it is the ideal choice for those looking to combine tranquility with history. The ancient abbey, now mostly ruins, tells a complex story that dates back to Saxon times. Marvel at the millennia-old gatehouse, which was incorporated into a later windmill - an example of architectural ingenuity. Just a short walk away is the charming How Hill Nature Reserve, a delightful addition to your visit.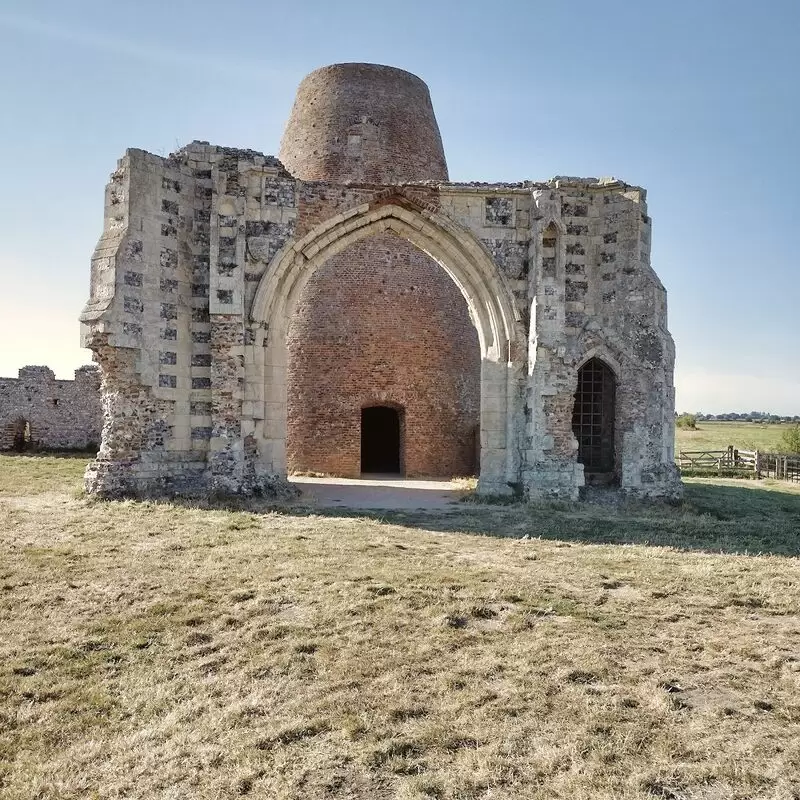 St. Benet's Abbey
Great Yarmouth
Monday - Sunday: Open 24 hours
11. Caister Castle
Take a trip to Caister Castle in Great Yarmouth, where history meets charm. Admire the castle's towering architecture and amazing 100-foot tower, which offers panoramic views of Norfolk. Marvel at the classic car collection, the largest in Norfolk, which will delight classic car enthusiasts. Just a stone's throw away are sandy beaches and the lively town of Great Yarmouth, which will make for a memorable visit to this charming destination.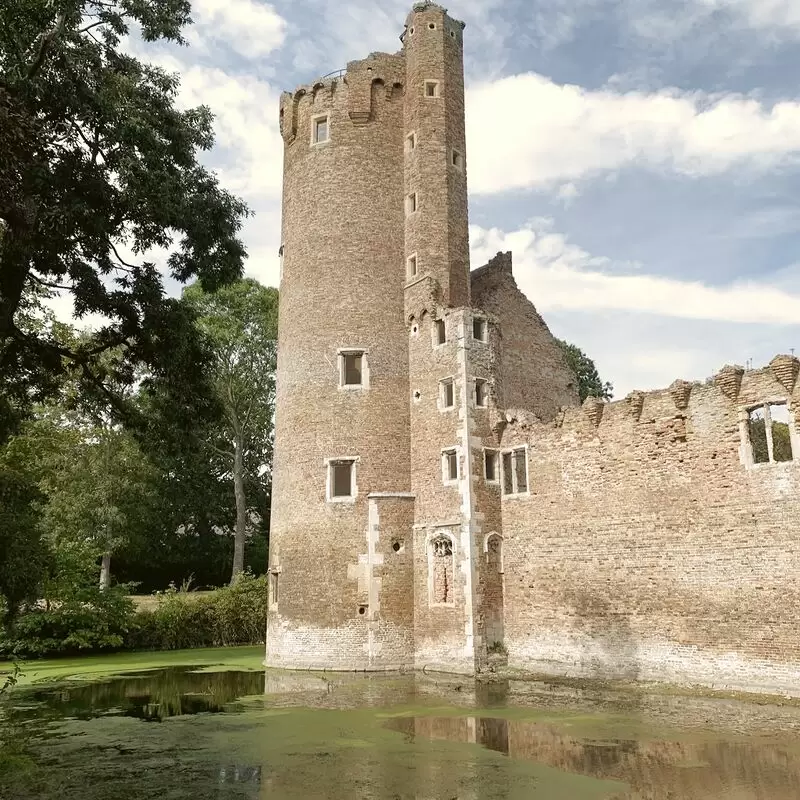 Caister Castle
Castle Lane, Caister-on-Sea, Great Yarmouth
Monday - Sunday: 10:00 AM – 4:30 PM
Saturday: Closed
12. Britannia Pier
Britannia Pier is an absolute must-see in Great Yarmouth! It's not just a pier, it's a vibrant entertainment center with an iconic theater that hosts a number of world-class shows in the summer, an amusement park, bars and eateries. The view of the sweeping coastline from the end of the pier is breathtaking. A lesser-known secret is the arcade, which features an old two-bank slot machine. Just a short walk away beckons Marine Parade, a lively boardwalk with numerous attractions.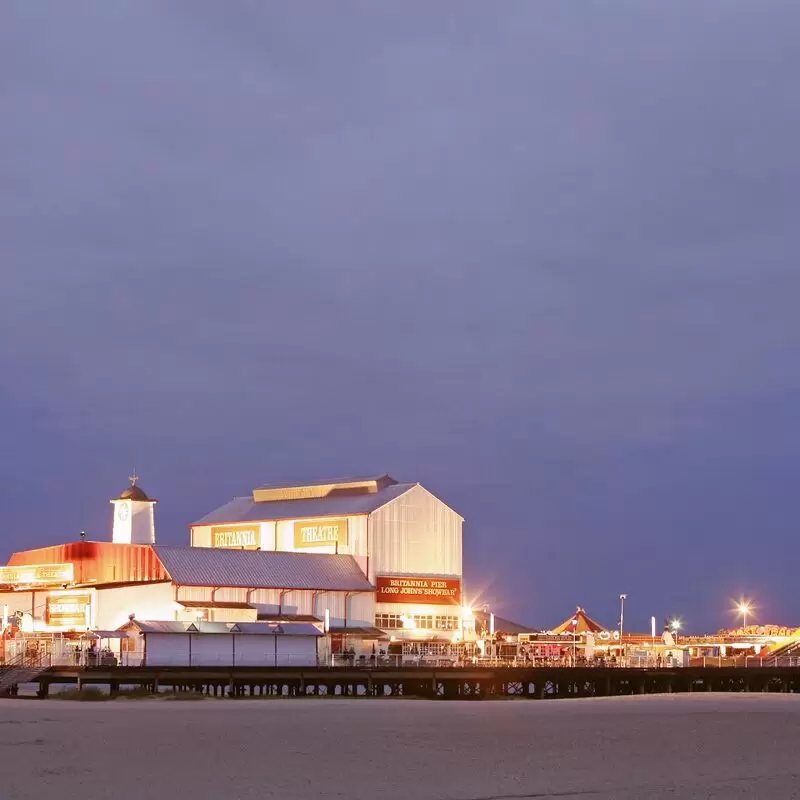 Britannia Pier
Marine Parade, Great Yarmouth
Monday - Sunday: 10:00 AM – 10:00 PM
13. Joyland
Joyland in Great Yarmouth is a captivating, nostalgic treasure trove of family-friendly fun. Home to the legendary snail train since 1949, the park is one of the oldest surviving children's parks in the United Kingdom. The colorful Tyrolean tub, skydiver and Neptune's underwater fantasy rides provide non-stop fun. In addition, the Joyland Diner offers stunning sea views and traditional fish and chips. Nearby, Britannia Pier offers shows, bars and another arcade to liven up the seaside fun.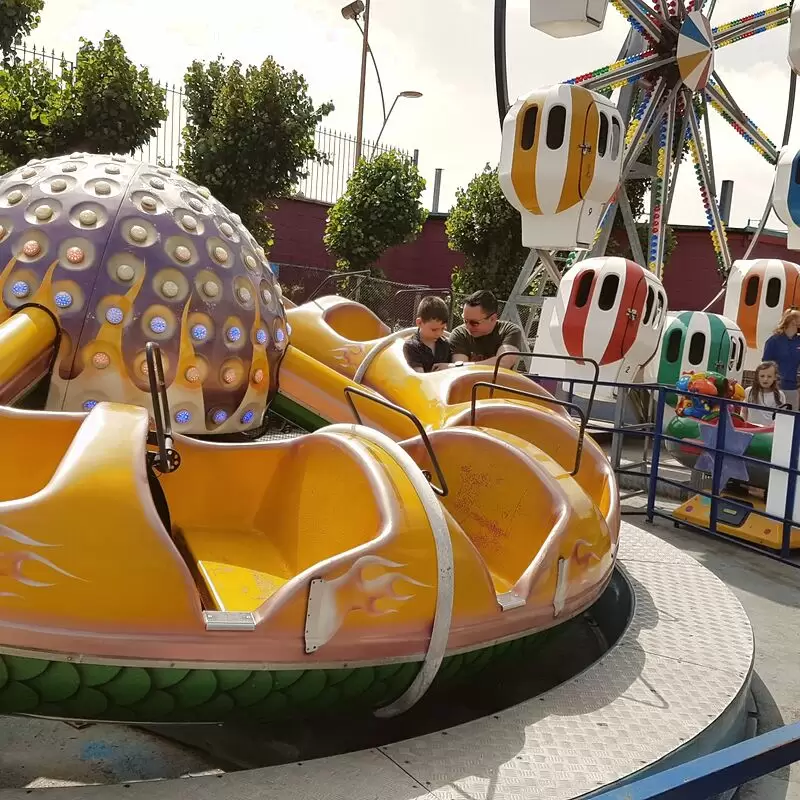 Joyland
Joyland, Marine Parade, Great Yarmouth
14. Wellington Pier Amusement Arcade
The Wellington Pier & Amusement Arcade awakens the child in everyone with its wide range of games and fun activities. The charismatic mix of vintage and modern games is a must for gaming enthusiasts. Challenge your luck at the penny pushers or enjoy the nostalgia at the bowling alleys. Just a short walk away is the Britannia Pier Theatre, a delightful cross-section of British maritime culture and archetypal pier theater performances. So, why wait? Enjoy yourself now!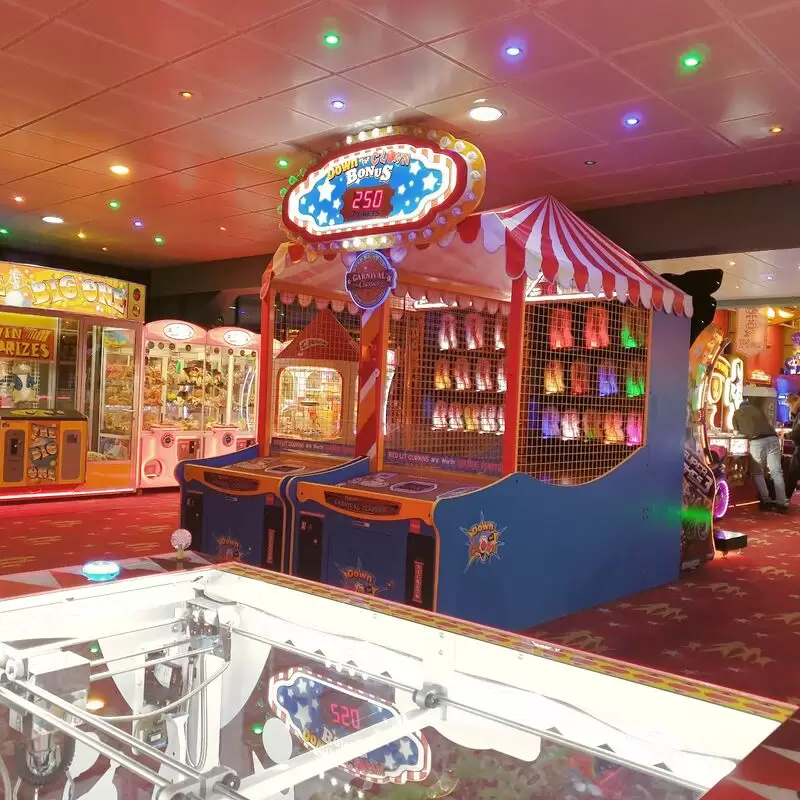 Wellington Pier Amusement Arcade
Wellington Pier, Marine Parade, Great Yarmouth
Monday - Thursday: 11:00 AM – 10:00 PM
Friday: 11:00 AM – 11:00 PM
Saturday: 10:00 AM – 11:00 PM
Sunday: 10:00 AM – 10:00 PM
15. Great Yarmouth Racecourse
Experience the thrill of live horse racing at Great Yarmouth Racecourse! The picturesque views of the coast add to the exciting atmosphere as you cheer on your favorites. Don't miss a stroll in the adjacent Jellicoe Road Garden - it's an insider's tip for quiet moments. And who knows, maybe your visit with good food and drink will become a nice tradition! Close to the racecourse, the charming Elizabethan House Museum brings history to life - a must-see in this area.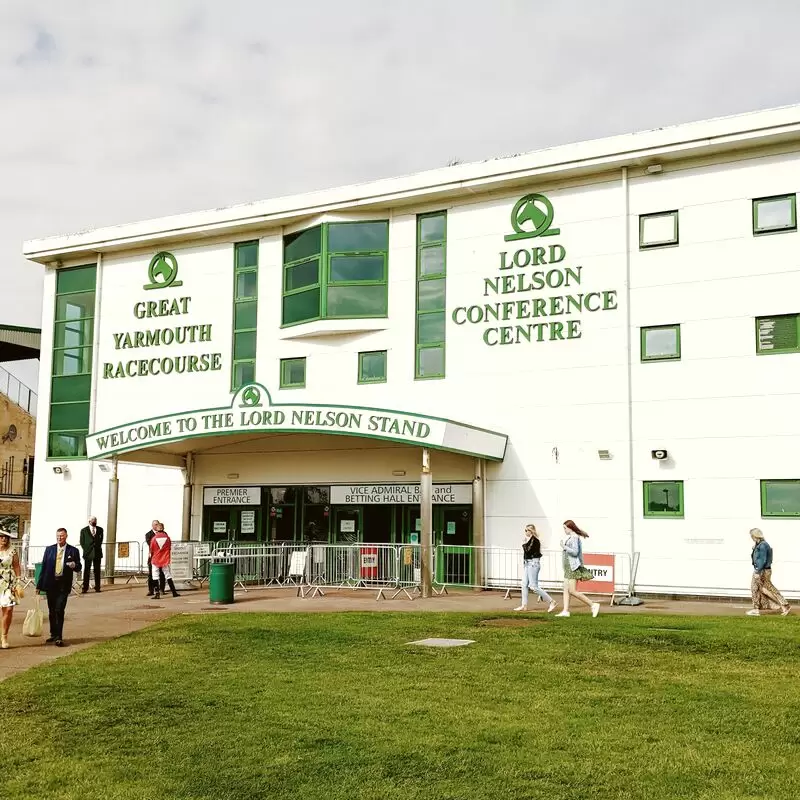 Great Yarmouth Racecourse
Fremantle Road, Jellicoe Road, Great Yarmouth
Monday - Friday: 9:00 AM – 5:00 PM
Saturday - Sunday: Closed
16. Caister Roman Fort
Caister Roman Fort in Great Yarmouth is an archaeological treasure with impressive remains from the United Kingdom's past. It is an impressive site dating back to the 4th century AD, where you can explore the skeletal remains of an important Roman fort and walk in the footsteps of the ancient centurions. Moreover, the fort is very close to the coast, making it ideal for a day trip. Just down the road you'll find the Historic Elizabethan House Museum, a gem for history buffs!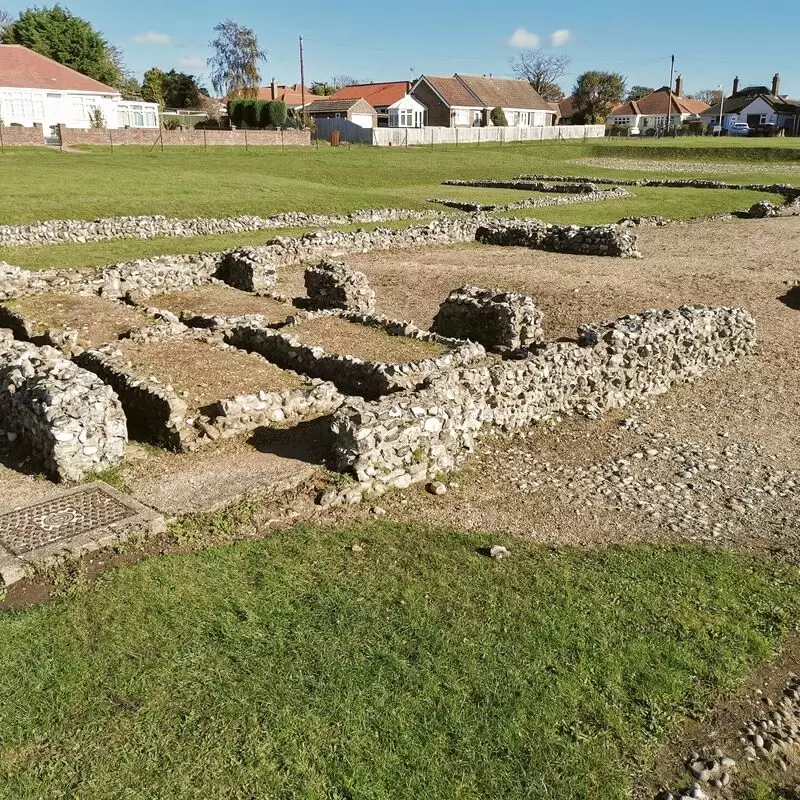 17. National Trust Elizabethan House Museum
The National Trust - Elizabethan House Museum, a jewel in Great Yarmouth's crown, is not to be missed! This hidden gem brings history to life. Marvel at centuries-old architecture, walk through rooms that showcase 16th-century lifestyles, and be transported back in time by unique collections of historic items, including furniture and pottery. The charming Knot Garden is a wonderful retreat. Located right on South Quay and near the Time and Tide Museum, this is the ideal combination for a day trip steeped in history.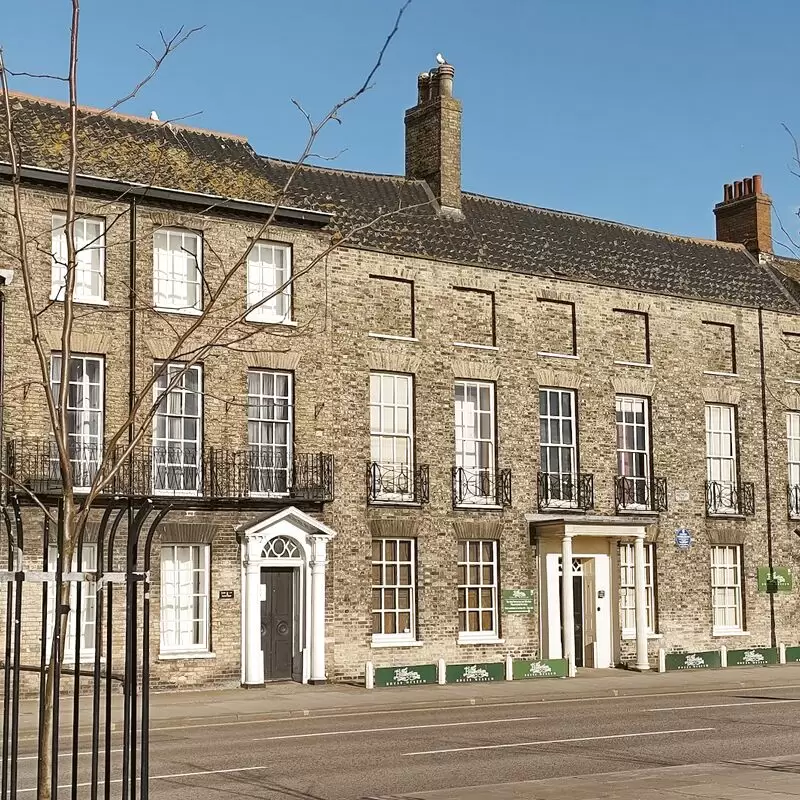 National Trust Elizabethan House Museum
4 South Quay, Great Yarmouth
Monday - Sunday: 10:00 AM – 4:00 PM
Saturday: Closed
18. Breydon Water
A visit to Breydon Water is a special treat for birdwatchers as it is internationally recognized as a nature reserve. The panoramic view of the mudflats is home to thousands of wading birds and offers a spectacular sight. If you visit at sunset, you can experience the impressive sight of the birds coming home to roost. Nearby is the charming Burgh Castle, an ancient Roman fort with breathtaking views, which is another hidden gem to discover.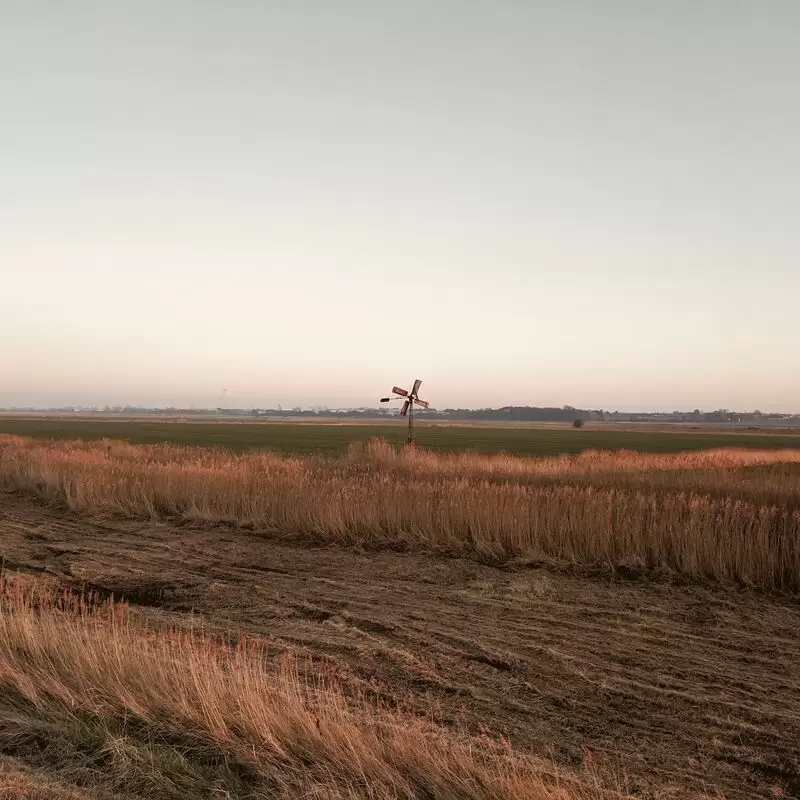 Breydon Water
Burgh Castle, Great Yarmouth
19. Hirsty's Family Fun Park
Hirsty's Family Fun Park in Great Yarmouth is a hidden gem that offers amazing hours of fun. From the epic MegaMaze to the engaging farm animals, there's a delightful mix of play and learning for families. Hirsty's Cafe tempts with locally harvested food, making it even more enticing. Just a short drive away are the Thrigby Hall Wildlife Gardens, with its majestic tigers and playful monkeys, a wonderful sightseeing experience in itself. Adventure and nature - the perfect combination for an eventful day trip!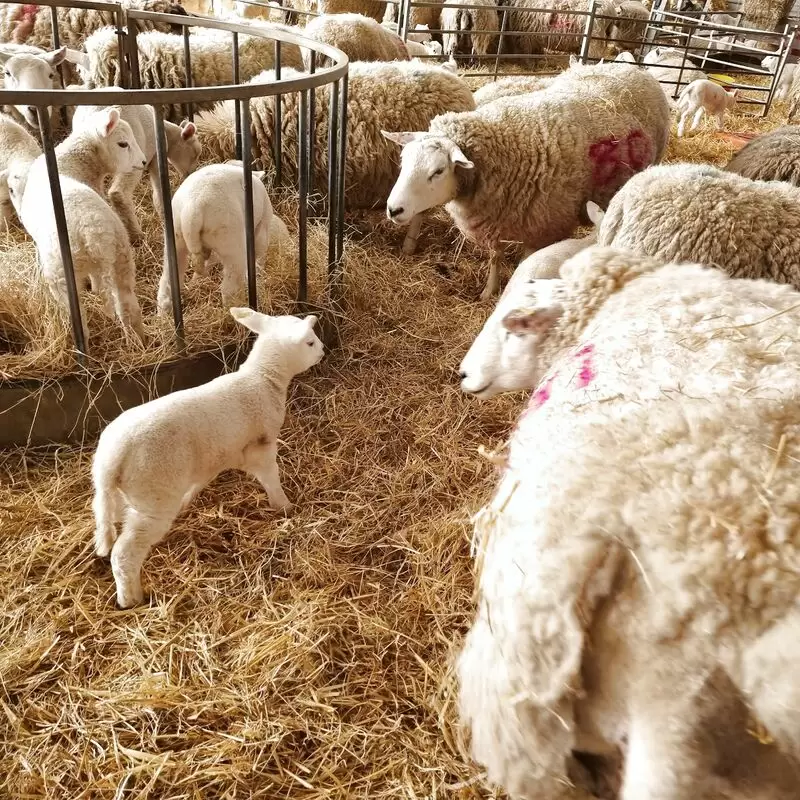 Hirsty's Family Fun Park
Great, Yarmouth Road, Hemsby, Great Yarmouth
Monday - Sunday: 10:00 AM – 4:00 PM
Best Time to Visit Great Yarmouth
The best time to visit Great Yarmouth, United Kingdom, are the summer months, especially from June to September. The weather is pleasantly warm and sunny, ideal for beach activities and exploring outdoor attractions. Keep in mind that August is the busiest due to school vacations.
Annual Weather in Great Yarmouth
Great Yarmouth 3-Day Forecast
Wed, 27 September
Night
59 °F
15 °C
0%
Morning
56 °F
13 °C
0%
Afternoon
63 °F
17 °C
76%
Evening
66 °F
19 °C
67%
Thu, 28 September
Night
55 °F
13 °C
0%
Morning
54 °F
12 °C
0%
Afternoon
54 °F
12 °C
60%
Evening
56 °F
13 °C
66%
Fri, 29 September
Night
52 °F
11 °C
0%
Morning
52 °F
11 °C
0%
Afternoon
61 °F
16 °C
0%
Evening
59 °F
15 °C
0%
Questions & Answers

What is the local cuisine in Great Yarmouth?

Great Yarmouth shares traditional UK dishes such as fish and chips due to its coastal location. Local specialties include Cromer Crab, caught off the town's coast, and Norfolk Dumplings, a light and fluffy bread-like pastry eaten with a stew or roast. Norfolk treacle tart, a type of shortbread filled with golden syrup, breadcrumbs and sometimes lemon or ginger, is a popular dessert. The coastal town is also famous for its British Columbia apples, which are grown here.

Can you suggest some local dishes I should try?

Absolutely! When in Great Yarmouth, be sure to sample the region's fresh seafood, especially the famous Cromer crabs caught just off the North Sea coast. Succulent fish and chips are another popular staple here. If you're into sweets, don't miss the traditional Norfolk dumplings and Bramley apple pie. Visit the local pubs for a hearty ploughman's lunch of local cheeses and chutneys. And round out your dining experience with a pint of Norfolk's Real Ales or Wherry Bitter.

What is the most popular dish in Great Yarmouth?

The most popular dish in Great Yarmouth is fish and chips, which are deeply rooted in the culinary culture of this British coastal town. Freshly caught fish, usually haddock or cod, is wrapped in a light, crispy batter, deep-fried and served with golden, hand-cut chips. It's a simple, hearty dish traditionally eaten on the beach, often served with peas and a sprinkling of salt and vinegar.

Are there any peculiar local customs I should be aware of?

As in much of England, courtesy and punctuality are valued in Great Yarmouth. Locals are generally friendly, but personal space and privacy are respected. It is customary to wait in line neatly, especially at bus stops or in stores. Tipping for good service is encouraged but not required. It is also common for locals to wish each other "good morning" or "good day" when they meet on the street. However, the city is quite tolerant and does not prescribe any special or strict customs.

What kind of attire is generally acceptable in Great Yarmouth?

Clothing in Great Yarmouth is generally casual and comfortable, with an emphasis on weather-appropriate clothing. In the summer, light clothing, shorts and t-shirts are common. Raincoats and umbrellas are advisable year-round, as rain does occasionally fall. In winter, warmer clothing is required. Dressy casual clothing is generally acceptable for restaurant visits or special occasions. Since the city is known for its beautiful beaches, it is advisable to pack beachwear as well. Don't forget to bring comfortable walking shoes to explore the city and its surroundings.

What is the local language spoken in Great Yarmouth?

The language spoken in Great Yarmouth, United Kingdom is English. This coastal town in Norfolk, England, is predominantly English-speaking. However, due to the diverse population and the many international tourists, other languages are spoken as well. Nevertheless, all signs, directions, and most literature are in English. Locals also speak with an East English accent, a variant of British English typical of the region.

How well is English understood in Great Yarmouth?

English is the main language spoken in Great Yarmouth, so you should have no problems with language barriers. Most locals speak English, and the region is well-equipped for English-speaking tourists as well. Whether you're visiting tourist attractions, shopping, dining out, or seeking assistance, you'll find that communication in English is fluent and extensive throughout the town.

How can I use public transportation in Great Yarmouth?

In Great Yarmouth, public transportation is easily accessible and easy to use. The town is served by numerous bus routes operated by First Eastern Counties and Anglian Bus, which offer departures to various locations in the region. Great Yarmouth's train station, which connects the town to Norwich, London and other locations, is also a good choice for travelers. Cabs are also available for short, convenient trips. It is advisable to obtain a travel map from the tourist information office to help you find your way around the area.

Does Great Yarmouth have bike-sharing or car rental services?

Yes, Great Yarmouth has options for bike sharing and car rental. The town has several bike rentals where visitors can rent a variety of bikes, including tandems for a unique experience. There are also several car rental agencies that offer a variety of vehicles to suit your needs. These options make it easy to explore the beautiful scenery that Great Yarmouth has to offer.

What is the overall safety situation in Great Yarmouth?

Overall, Great Yarmouth is considered safe for locals and visitors alike. As with any place, one should always be careful, especially at night. Most areas are well lit and police are present throughout the town. Petty crime such as pickpocketing can occur, especially in tourist-heavy areas. There are also active neighborhood watches in the city that work with local police departments to ensure safety. Although rare, visitors should be aware of potential risks on the coast, such as tides or bad weather.

How can I reach Great Yarmouth from London?

From London, the easiest way to reach Great Yarmouth is by train. As a rule, you have to change trains once in Norwich, which takes about three hours in total. Trains depart regularly from London's Liverpool Street throughout the day. Alternatively, you can drive, which takes about 2.5 hours via the A11 and A47. National Express also offers a bus service from London Victoria Coach Station, which takes about four hours.

What is unique architecture in Great Yarmouth?

Great Yarmouth is characterized by an incredible mix of different architectural styles. One of the most prominent landmarks is the Tollhouse, a medieval building that is considered one of the best preserved in the United Kingdom. While Great Yarmouth's seafront has architectural features from the Victorian and Edwardian periods, the Roman and medieval walls reflect the town's rich history. Another landmark is the Grade II listed "Britannia Monument," a tribute to Admiral Lord Nelson whose design is reminiscent of the famous Nelson Column in Trafalgar Square, London.

Are there easily accessible healthcare facilities in Great Yarmouth?

Yes, Great Yarmouth is well equipped with healthcare facilities that are easily accessible. The town has its own large hospital, James Paget University Hospital, which offers emergency room services as well as various specialty departments. There are also numerous doctor's offices and dental offices in the city for regular medical care. Pharmacies for all medical needs are widely available in the city. In addition, the city's healthcare system is very well integrated, making referrals and consultations very efficient.

Are credit cards widely accepted in Great Yarmouth?

Yes, credit cards are widely accepted in Great Yarmouth, United Kingdom. Most businesses, including restaurants, hotels and stores, accept major credit cards such as Visa, MasterCard and American Express. However, it is always advisable to carry some cash for small purchases or in cases where card transactions are not possible. You will also find numerous ATMs in the city if you wish to withdraw cash.

Where can I interact with locals in Great Yarmouth?

In Great Yarmouth, the locals are warm and welcoming. A visit to the Time and Tide Museum is an unforgettable experience. The lively Market Place is a great place to strike up a conversation with local merchants. You can also strike up conversations with locals in traditional pubs like The Troll Cart or The Mariners Compass, where the town's residents often meet for a pint. Gorleston beach is another popular spot where locals like to relax, especially on warm summer days.

What are the best spots to view sunrise or sunset in Great Yarmouth?

One of the best places to watch the sunrise in Great Yarmouth is Gorleston Beach, with its calm, sandy shores and clear horizon. For sunset, head to North Beach, where the setting sun brilliantly illuminates the vast North Sea. The boardwalk from Wellington Pier to the Sealife Centre also offers fascinating sunrise and sunset views and provides an aesthetic backdrop to the iconic pleasure beach. Remember that every sunrise and sunset here is unique - a visual treat worth capturing.

How to enjoy nightlife in Great Yarmouth?

Experience Great Yarmouth's vibrant nightlife by visiting its many pubs, bars, and clubs. Venues like the Tower Complex and the Marine Pub offer live music and a cozy ambiance. For a quieter evening, take a stroll along the beautifully lit seafront and enjoy a traditional fish and chips meal. End your evening by trying your luck at the Grosvenor Casino. Remember that nightlife in Great Yarmouth is all about soaking up the local atmosphere and culture.

Where can I find vegetarian or vegan food in Great Yarmouth?

Great Yambition in Great Yarmouth, United Kingdom, is a juice bar and restaurant that offers a range of healthy, vegan, and vegetarian options. It serves fresh juices, smoothies, salads, wraps, and other dishes made with organic and local ingredients. For hearty vegan meals, there's also Green Olive, known for its Mediterranean-inspired dishes. For in-between meals, Marks & Spencer offers a variety of vegan dishes to go. At these places, you can find your suitable dish that suits your dietary needs.

Can I go beach bathing in Great Yarmouth?

Yes, Great Yarmouth on the east coast of England is a wonderful area for beach bathing. The town's main beach is a beautiful sandy beach that is great for swimming, sunbathing and relaxing. It is a safe, clean beach that is patrolled by lifeguards during the summer months. There are also many other amenities nearby, including stores, restaurants, and an exciting boardwalk. Please keep in mind that the water can be quite cold, even in the summer.

Is there a local market in Great Yarmouth?

Yes, Great Yarmouth does indeed have a lively local market. Located in the historic Market Square, this traditional market has been the heart of the town for centuries. A variety of stalls offer fresh produce, clothing, flowers and local crafts, making it a bustling meeting place for locals and tourists alike. It is open most days and is a wonderful place to immerse yourself in the local culture and buy unique souvenirs or fresh ingredients for a picnic.

Are there opportunities for wildlife spotting in or around Great Yarmouth?

Yes, indeed! Great Yarmouth is a great place for wildlife watching. The nearby Norfolk Broads National Park is teeming with wildlife such as birds, deer and otters. At the nearby Thrigby Hall Wildlife Gardens, you can see a variety of animals such as tigers, monkeys, and crocodiles. Seals can often be seen on the coast, especially on boat trips from Horsey Gap. In the surroundings of Great Yarmouth there are many opportunities for nature and animal lovers.

What is the best way to explore the Norfolk Coast?

The best way to explore the Norfolk coast is to take a leisurely walk or bike ride along the Norfolk Coast Path, where you can enjoy breathtaking views of the sea, marshland and sand dunes. You can observe wildlife up close in the various nature reserves. Don't forget to stop at bustling seaside towns like Great Yarmouth and Cromer Pier to experience the local cuisine and culture. If you prefer a more relaxed tour, boat trips are available along the coast and in the Broads.

How can I visit The Norfolk Broads National Park from Great Yarmouth?

Norfolk Broads National Park is nearly 12 miles from Great Yarmouth. You can take a local bus or cab directly to the park. Alternatively, you can hire a car for flexibility and convenience via the A47 and A1064. Boat trips are available in the park, and you can also explore it on foot along the many walking trails. Parking is available near the visitor center. Plan on a drive time of about 30 minutes each way.

Where can I practice water sports in Great Yarmouth?

In Great Yarmouth, water sports enthusiasts can head to the Norfolk Broads, an ideal spot for boating, canoeing and kayaking. Those interested in sailing and windsurfing are well catered for at Gorleston beach, with its clear waters and steady winds. Sea fishing is also popular on the coast. Alternatively, you can visit the Marina Leisure & Fitness Centre, which offers a large pool for water activities.

Are there any nature trails or walking paths in Great Yarmouth?

Yes, Great Yarmouth is home to the Saxon Shore Way, a long-distance hiking trail that offers breathtaking views of the coast. Another good option is the Bure Valley Path, which is close to the railroad line and passes through the picturesque Norfolk countryside. The loop trail around Fritton Lake is ideal for those who want to take a walk in the woods. For birdwatchers, the North Denes Dunes in Great Yarmouth offer a unique experience and beautiful scenery. Remember to bring a map and wear appropriate footwear.

Feedback

I hope you found this article informative and helpful. I'm eager to improve the content and make it even more valuable for you. If you have any feedback or suggestions, I would love to hear from you.

Do you have any tips or hidden gems that you think should be added to the list? Are there any areas that you feel could use more explanation or clarification?

Your input is greatly appreciated and will help us to continue providing high-quality content that meets your needs and interests. Please feel free to share your thoughts.