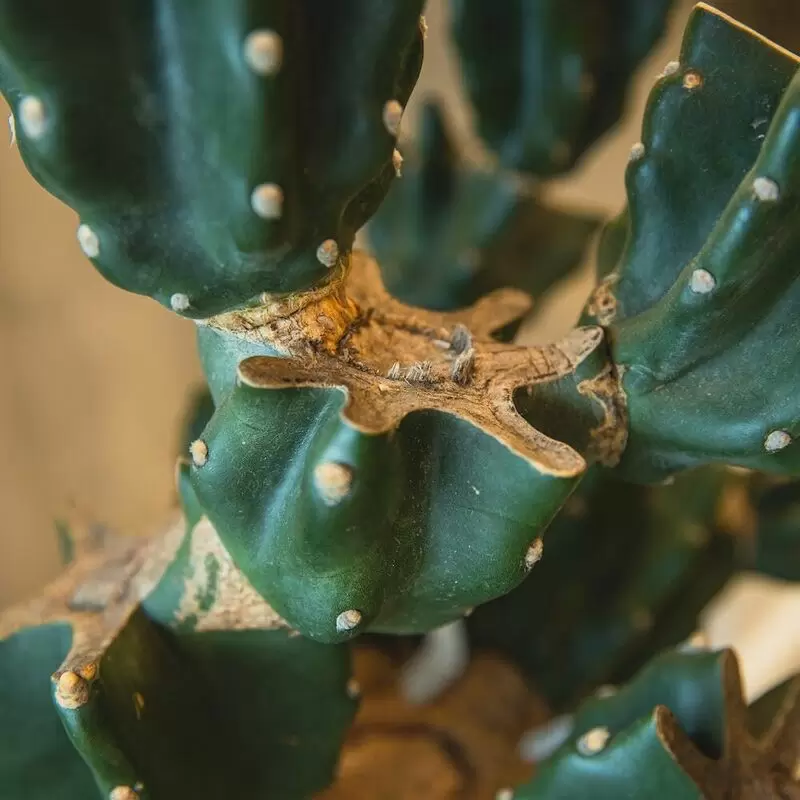 1. Ceres Zipslide Adventures
Embark on an adrenaline-pumping experience at Ceres Zipslide Adventures. Marvel at the breathtaking beauty of the Ceres Valley as you soar through the air on one of Africa's longest zipline tours. The knowledgeable and humorous guides add to the fun. Often overshadowed by its well-known neighbors like Matroosberg Nature Reserve, this adventure is a hidden gem that offers an unparalleled blend of scenery, thrills and unforgettable memories. A side trip to the Ceres Transport Riders' Museum is a must and only a short drive away.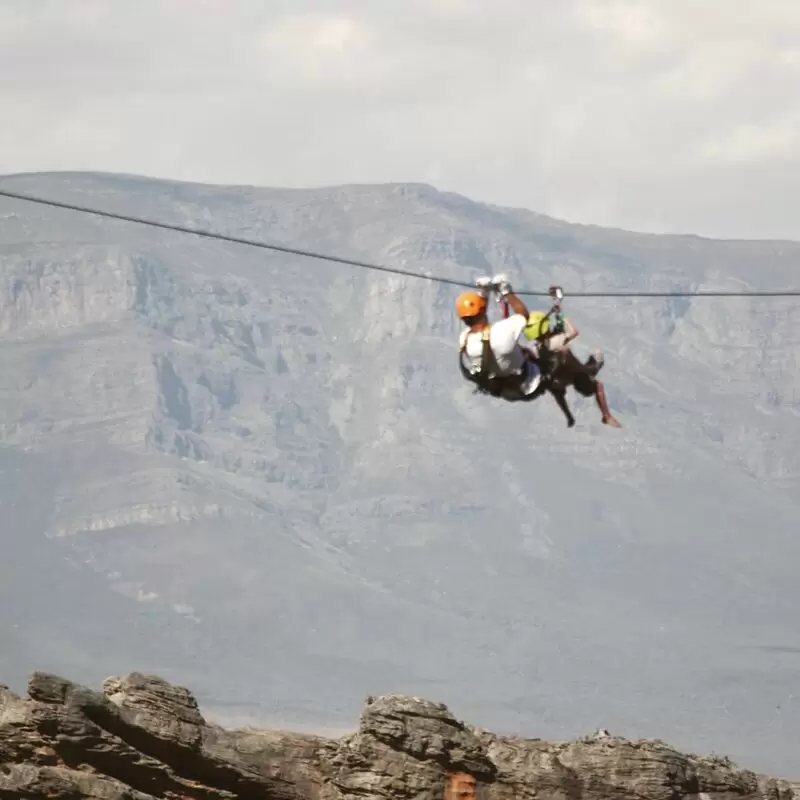 Ceres Zipslide Adventures
1 Voortrekker St, Ceres, 6835
Monday - Friday: 9:00 AM – 3:00 PM
Saturday - Sunday: 8:00 AM – 3:00 PM
2. Ceres Togryers Museum
The "Ceres Togryers Museum" is a fascinating journey into the Golden Era of the South African fruit industry. Discover the secrets of cart building and the development of transportation. This museum used to be a bus stop and takes visitors back in time with its old charm. Marvel at the perfectly restored old Ford trucks on display here! Just a stone's throw away is the popular Ceres Zip-line Adventures. After you're immersed in history, you can fly through scenic Ceres Valley for an adrenaline rush. Don't forget to try the region's apple juice, it's a local specialty!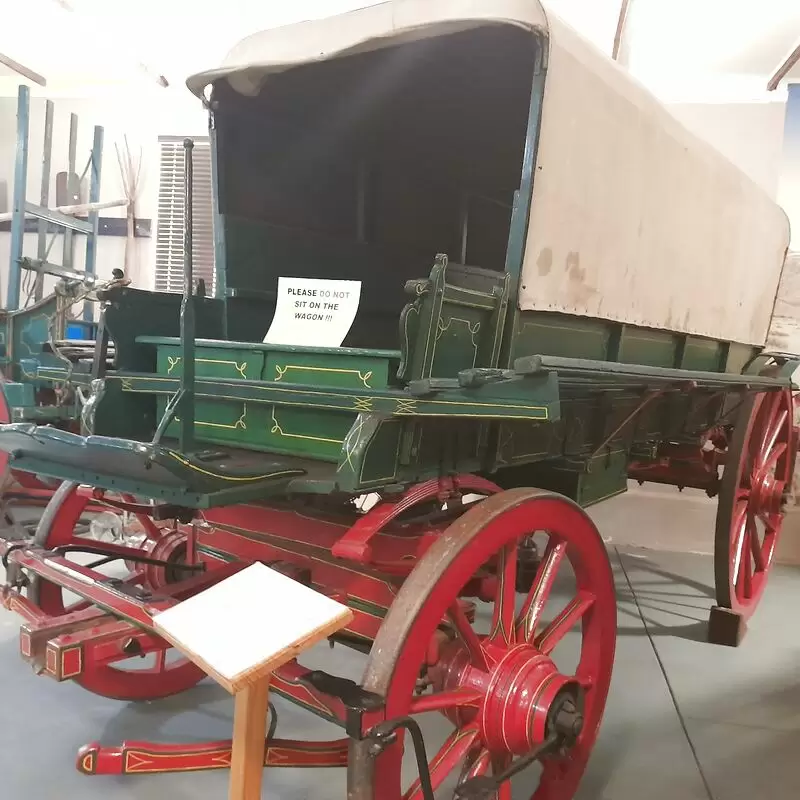 Ceres Togryers Museum
8 Oranje Street, Ceres, 6835
Monday - Friday: 8:30 AM – 5:00 PM
Saturday - Sunday: Closed
Best Time to Visit Ceres
The best time to visit Ceres, South Africa, is between October and April, when the weather is warm and pleasant. The main tourist season is in summer, especially in December and January, when the fruit harvest also takes place, transforming the valley into a paradise for fruit lovers.
Annual Weather in Ceres
Ceres 3-Day Forecast
Wed, 27 September
Night
40 °F
5 °C
0%
Morning
47 °F
9 °C
0%
Afternoon
65 °F
18 °C
0%
Evening
54 °F
12 °C
0%
Thu, 28 September
Night
45 °F
7 °C
0%
Morning
52 °F
11 °C
0%
Afternoon
73 °F
23 °C
0%
Evening
63 °F
17 °C
0%
Fri, 29 September
Night
53 °F
12 °C
0%
Morning
63 °F
17 °C
0%
Afternoon
75 °F
24 °C
0%
Evening
60 °F
16 °C
0%
Questions & Answers

What is the local language in Ceres?

The predominant language in Ceres, South Africa, is Afrikaans, which is derived from the Dutch language. In addition to Afrikaans, English is also widely spoken and understood in the region. However, you are also likely to encounter locals who communicate in Xhosa, another official language of South Africa. Each of these languages has its own characteristics and cultural references, which makes the linguistic diversity of Ceres very fascinating.

How safe is Ceres for tourists?

Ceres is generally safe for tourists. As with any destination, common sense and vigilance are recommended. Be aware of your surroundings, avoid deserted places at night, and be wary of pickpockets in crowded attractions. Ceres is a popular destination known for its beautiful landscapes and outdoor activity opportunities. Locals are friendly and accommodating, which adds to the overall charm and safety of the city. Always inform someone of your travel plans and contact local authorities if needed.

Is it expensive to travel in Ceres?

Ceres is suitable for a wide range of budgets and is not considered expensive compared to other destinations. Costs can vary depending on your preferences. There are luxurious accommodations and restaurants, but also many affordable options for lodging, dining, and activities. You can enjoy most of the region's natural beauty, such as hiking trails and scenic drives, at little or no cost. Remember that travel costs can often be reduced by planning and booking in advance.

What kind of food is popular in Ceres?

Ceres, South Africa, offers a delicious array of culinary options that reflect the region's diverse cultural heritage. The culinary scene is dominated by traditional South African dishes such as boerewors (a type of sausage), bobotie (a spiced, baked minced meat dish) and biltong (dried, cured meat). However, as an agricultural center, Ceres is also known for its fresh produce, especially its prime fruits, which are used in many local dishes, desserts and beverages.

Is public transportation easily available in Ceres?

Public transportation in Ceres, South Africa, is not as extensive as in larger cities. The city relies mainly on private transport. However, there are cabs and shuttle services that visitors can use. It is also possible to rent a vehicle in nearby cities for convenience. Please keep in mind that it is beneficial to book transportation in advance for a smooth travel experience. Bicycle rental is also popular for short distances. Due to the rural location, more robust transportation such as 4X4 is required in some areas.

What are the medical facilities available in case of emergencies?

Ceres has medical facilities to provide emergency care. Ceres Hospital provides general medical services while being equipped to provide emergency care. In addition, private general practitioners and pharmacies provide health services for non-emergency situations. Although specialized medical services may require transportation to larger cities, emergency evacuation services are available. Therefore, you can rest easy in Ceres knowing that these facilities are available for immediate medical care.

What are popular local traditions or celebrations?

An important festival in Ceres, South Africa, is the Ceres Fruit Festival. Locals and visitors attend this festival to celebrate the bountiful harvest in the fruit-growing region. Activities include fruit picking, arts and crafts, local food tasting and live music. The festival is a great opportunity to learn about local culture and traditions and demonstrate the importance of agriculture to the community and the way it is celebrated.

Are there any specific local laws that tourists should be aware of?

In Ceres, South Africa, tourists should respect local customs, traditions and laws. South African laws on smoking are strict, smoking in public places is prohibited. Littering is also illegal and can result in heavy fines. Drinking and driving is a serious offense. Flying drones is subject to strict regulations. Always check with local authorities for drone use rules before flying a drone in the area. Law enforcement is strict, so it is of utmost importance that you abide by these regulations.

Do I need a visa to visit Ceres, South Africa?

The requirements for a visa to South Africa depend on your nationality. Citizens of certain countries do not need a visa for their visit, others do. All must have a passport that is valid for at least 30 days beyond your intended stay. Be sure to check with the nearest South African embassy or consulate or the official immigration website for the latest and most accurate information before planning your trip to Ceres, South Africa.

What kind of wildlife can I expect to encounter in Ceres?

In Ceres, South Africa, you can expect to see a variety of fascinating wildlife. You may have the chance to see creatures like the Cape leopard and caracal, elusive predators that occasionally prowl the outskirts. Birders will enjoy spotting native species like the Cape sugarbird and orange-breasted sunbird. Also be on the lookout for the diverse insect life that populates Ceres' rich flora, including several species of beetles and colorful butterflies.

Is Ceres child-friendly for family trips?

Ceres is definitely a very kid-friendly place for family outings. It offers a number of outdoor activities like fruit picking, hiking trails, wildlife viewing, and even fossil hunting! Several locations, such as the Ceres Zip Slide Tour and the Ceres Steam Train, offer adventures that little ones will love. With a variety of family-friendly accommodations, including farms with plenty of room for kids to run around, Ceres is an ideal vacation destination for families.

What are useful local phrases for communication?

Since Ceres is in South Africa, the main languages are English and Afrikaans. A greeting in Afrikaans is "Goeie dag" (Good day). If you want to ask for directions, say "Kan jy my asseblief rigtings gee na..." (Can you please give me directions to...). To ask about prices, you might say "Wat kos dit?" (What does it cost?). Don't forget to say "Dankie" (Thank you) often, as politeness goes a long way. Most locals are bilingual, so English is also well understood.

How is the nightlife in Ceres?

Ceres is a quiet town known more for its stunning landscapes and outdoor activities than for its lively nightlife. It is a wonderful destination for nature lovers and anyone looking for a quiet retreat. The town itself doesn't have many night bars, clubs, or entertainment options, but you can enjoy a relaxing dinner at local restaurants or a quiet drink at a pub. The nightlife here offers a quiet retreat, with stargazing a highlight due to the clear skies and low light pollution in the area.

Is it customary to tip for services in Ceres?

Yes, tipping is common in Ceres, South Africa. In restaurants, bars and for personal services such as guides or drivers, a tip of 10-20% is usually expected, reflecting the quality of the service. However, it is not mandatory and ultimately it is at the discretion of the individual whether or not to tip. Always remember to bring some cash for tips, as it is not always possible to tip when paying by card.

What is the local currency and where can I exchange money?

The local currency in Ceres, South Africa, is the South African Rand (ZAR). There are no currency exchange offices directly in Ceres, but money can be exchanged in larger cities nearby such as Cape Town, where there are banks and currency exchange offices. Also, many local stores in Ceres accept international credit and debit cards.

Can I use credit/debit cards in Ceres?

Yes, you can use credit/debit cards in Ceres, South Africa. Most stores, restaurants and hotels in town accept major credit/debit cards such as VISA or MasterCard. However, not all small stores or market stalls accept cards, so it is advisable to carry some cash as well. Also, keep in mind that some stores charge a small fee for card transactions. It is best to check with the individual stores for their payment policies.

Are there any national parks near Ceres?

In fact, there are two beautiful national parks near Ceres - the Tankwa Karoo National Park and the Cederberg Wilderness Area. Tankwa Karoo National Park is known for its arid, tranquil landscapes and stargazing opportunities. The Cederberg Wilderness Area, on the other hand, offers rugged, mountainous terrain perfect for hiking, climbing and observing ancient San rock art. Both parks offer incredible nature recreation not far from Ceres.

What kind of clothing is suitable to wear in Ceres?

In Ceres, South Africa, you should expect mild, temperate weather. In the warmer months, casual, lightweight clothing such as shorts, T-shirts and summer dresses are appropriate. Always bring a waterproof jacket or coat for unexpected rain showers. Evenings and winter can be cooler, so a warmer layer such as a fleece or sweater is necessary. Also remember to pack sturdy shoes for walks and hikes, as Ceres has beautiful nature trails worth exploring. Remember hats or caps and sunscreen to protect you from the sun.

How can I respect local culture and traditions?

During your visit to Ceres, show respect for South African culture by observing social etiquette. Learn a few phrases in Afrikaans to show that you are making an effort to understand their language. Dress modestly, especially at religious or cultural sites. Always ask permission before taking photos. Support local businesses and participate in traditional activities when you have the opportunity. Refrain from stereotypical assumptions and show respect for the country's diverse cultural heritage.

Can I drink tap water in Ceres?

Although South Africa generally has high quality tap water, it is advisable for tourists visiting Ceres or other parts of South Africa to use bottled water whenever possible. This prevents water quality from fluctuating due to regional treatment processes or infrastructural problems. If you absolutely must drink tap water, it is wise to boil it beforehand to ensure its safety.

Is there good internet connectivity in Ceres?

Yes, Ceres in South Africa has access to Internet services. Several internet service providers operate in the region and offer different packages to meet the different needs of users. However, since Ceres is located in a rural part of the Western Cape province, the internet connection may not be as fast and reliable as in urban areas. It is always advisable to make arrangements for accommodation with internet access or purchase a local data plan if you expect to need regular access.

What kind of vaccinations do I need before coming?

Vaccinations against hepatitis A and typhoid fever are strongly recommended before traveling to Ceres, South Africa, as there is a risk for these diseases in the region, especially from contaminated food or water. Other vaccinations such as hepatitis B, rabies and yellow fever may also be required depending on the planned activities and conditions. However, it is advisable to consult your doctor before traveling to find out about the required vaccinations.

How to get around the town?

Ceres, South Africa, is small enough to be explored on foot, allowing visitors to enjoy the charming scenery at a leisurely pace. Cycling is also a popular mode of transportation, as there are numerous bike rentals in town. Cabs provide convenient transportation when needed, and a rental car is recommended for excursions into the beautiful surrounding countryside. Alternatively, several local tour operators offer organized excursions to the surroundings of Ceres.

What are some popular markets for fresh local produce?

In Ceres, South Africa, the most popular market for fresh local produce is the Ceres Farmers Market. This charming market offers an abundance of locally grown fruits and vegetables, including the famous cherries, apples and peaches. You'll also find a selection of artisan products such as homemade cheeses, breads and pickles. With its friendly, lively atmosphere, the Ceres Farmers Market is the perfect place to immerse yourself in the local culture while shopping for the freshest local produce.

Are public washrooms easily accessible in Ceres?

Public washrooms are not available on every street corner in Ceres, South Africa, but they can be found in prominent locations such as tourist spots, parks, train stations, shopping malls and restaurants. Public facilities are generally well maintained, but it is advisable to use washrooms in cafes and restaurants if possible, as these tend to offer a higher standard of cleanliness. It would also be handy to have some change with you for any fees.

Are emergency services like Police, ambulance easily reachable?

Yes, emergency services in Ceres, South Africa, are easily accessible. The city has a local police station, a hospital that provides outpatient services, and a nearby fire department. In the event of an emergency, the services can be reached via an immediate phone call. They are designed to respond quickly and efficiently to ensure the safety and health of residents and visitors.

What are some common local customs that tourists should know about?

In Ceres, South Africa, the locals are known for their warm hospitality and friendliness. They usually greet each other with a firm handshake. When invited to a local's home, it is customary to bring a small token of appreciation, such as a bottle of wine or flowers. English is usually spoken, but a few words in Afrikaans can also be helpful. Respect for local nature is also an important part of the culture. Dining out is a popular social activity and tipping is generally expected.

How far is Ceres from Cape Town?

Ceres is about 150 kilometers from Cape Town, South Africa. This equates to a driving time of about 2 hours, depending on traffic and the exact starting and ending point of your trip. The most common route is via the N1 and the R46. The tranquil town of Ceres, named after the Roman goddess of agriculture and fertility, is a great country retreat from the hustle and bustle of city life.

Is there any unique wildlife in Ceres?

Ceres, nestled in the fertile valleys of South Africa, offers wildlife viewing opportunities with a variety of bird species, making it a favorite spot for ornithologists. In the surrounding mountains, hikers may encounter baboons, wild cats or the elusive Cape leopard. Also unique to the area are the magnificent klipspringers, small antelopes adapted to the rocky terrain. The biodiversity here is rich and varied, providing a vivid picture of the ecological diversity Ceres has to offer.

What are local dishes I should try?

While in Ceres, South Africa, treat yourself to a hearty portion of boerewors, a traditional South African sausage that is typically grilled. Treat yourself to biltong, a cured and dried meat delicacy, or a comforting bunny chow, a hollow loaf of bread filled with spicy curry. If you want something sweet, you can't beat a traditional Malva Pudding, a sticky, caramelized dessert served warm and typically paired with a scoop of vanilla ice cream or custard. Enjoy these delicious dishes for an authentic South African gastronomic experience.

Feedback

I hope you found this article informative and helpful. I'm eager to improve the content and make it even more valuable for you. If you have any feedback or suggestions, I would love to hear from you.

Do you have any tips or hidden gems that you think should be added to the list? Are there any areas that you feel could use more explanation or clarification?

Your input is greatly appreciated and will help us to continue providing high-quality content that meets your needs and interests. Please feel free to share your thoughts.