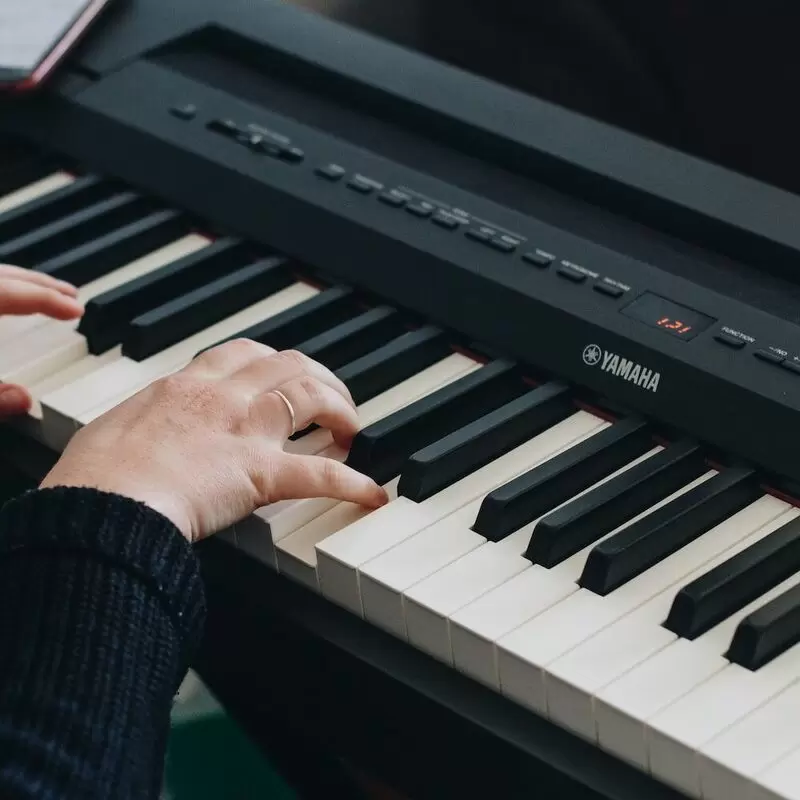 1. Agulhas National Park
Agulhas National Park epitomizes the rugged beauty of the rugged Struisbaai coastline and its diverse flora. Not only does it protect the southernmost tip of Africa where the Indian and Atlantic Oceans meet, but it is also home to a variety of bird species, fascinating fynbos landscapes, and historical cultural treasures such as shipwrecks and old fish traps. Just a stone's throw away, you can explore the famous Cape Agulhas Lighthouse and learn more about Struisbaai's maritime history. Don't miss the opportunity to experience the sunset at the standing stone on the southern tip. It will inspire you!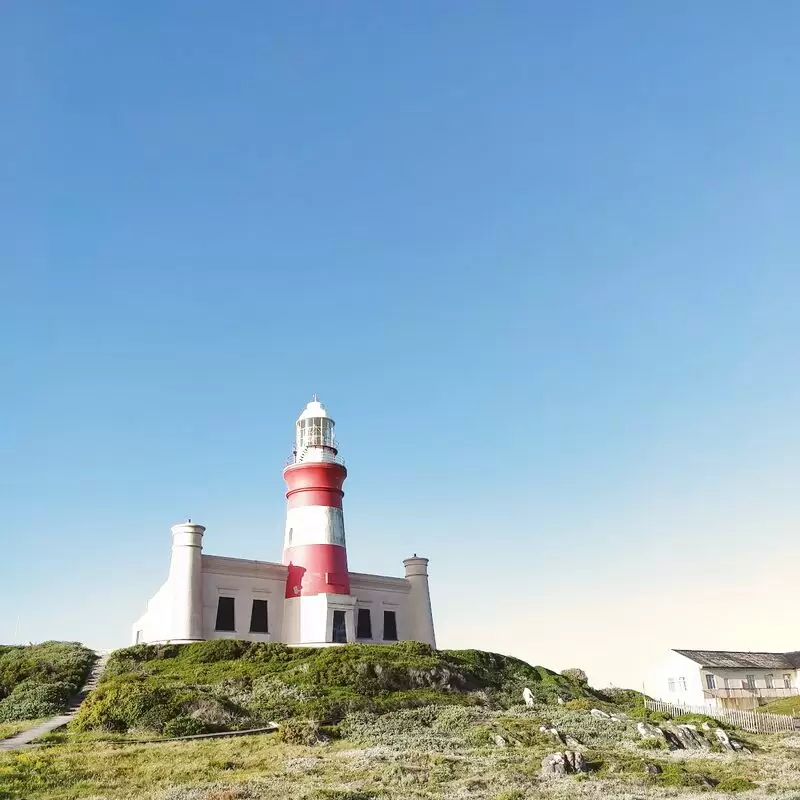 Agulhas National Park
214 Main Rd, Bredasdorp, L'Agulhas
Monday - Friday: 8:30 AM – 6:00 PM
Saturday - Sunday: 9:00 AM – 5:00 PM
2. Southern Tip of Africa
A visit to the southern tip of Africa in Struisbaai is an incomparable experience. Here, two mighty oceans, the Indian and Atlantic Oceans, merge into one spectacular spectacle. Be one of the few to stand on the edge of the earth, geographically the southernmost point of Africa. Nearby, you can visit the iconic Agulhas Lighthouse and enjoy the panoramic view. Don't miss the wreck of the Meisho Maru, a ghostly silhouette against the backdrop of the indigo sea.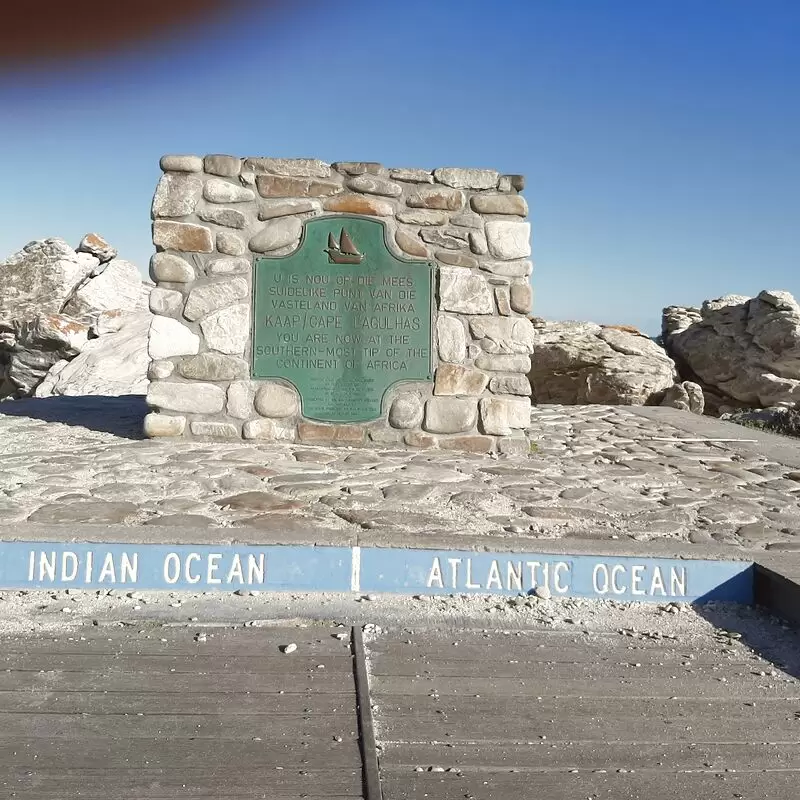 Southern Tip of Africa
Cape Agulhas Municipality
Monday - Sunday: Open 24 hours
3. Cape Agulhas Lighthouse
A visit to Cape Agulhas Lighthouse, an architectural gem built in 1848, is a must. Feel the thrill as you climb to the top for a breathtaking view of the meeting of the Atlantic and Indian Oceans. Marvel at the fascinating maritime museum, where the history of the lighthouse is displayed. Enjoy a piece of hidden history; its light still symbolically flickers in the night. Nearby, explore the Arniston Shipwreck Museum or the natural beauty of De Mond Nature Reserve to enrich the experience. There is a balance of history and natural beauty in this area.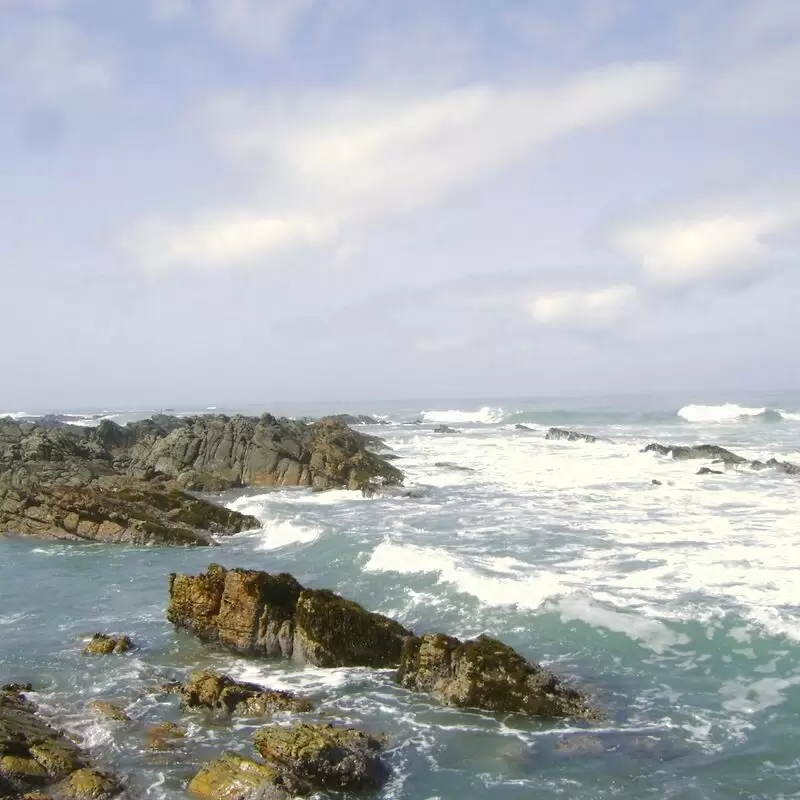 4. Struisbaai Harbour
A visit to the harbor of Struisbaai is a must! The turquoise waters are bustling with charming local fishing boats. There is an infectious liveliness here with the bustle of fishermen returning with their daily catch. Be sure to keep an eye out for local celebrity Parrie, the stingray that swims by with the boats. Just a short walk away, the pristine sands of Struisbaai Beach beckon sun and sea lovers. In the harbor of Struisbaai you can observe life in all colors.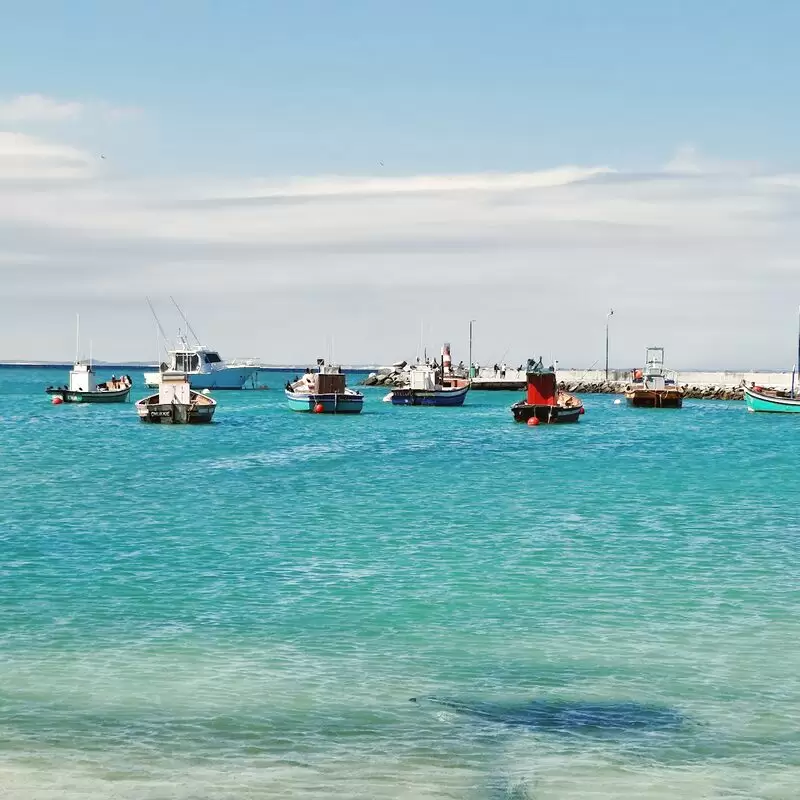 Struisbaai Harbour
Indian Ocean
5. Struisbaai Main Beach
The main beach of Struisbaai is a paradise not to be missed. This 14 kilometer long sandy beach is known for its bright blue waters and stunning coastal scenery, making it a perfect playground for water sports enthusiasts and recreation seekers alike. Struisbaai Main Beach, with its charming fishing village, offers a unique, unforgettable experience. Don't forget to visit the nearby abandoned shipwreck and enjoy the proximity to Cape Agulhas - the meeting point of the Indian and Atlantic Oceans.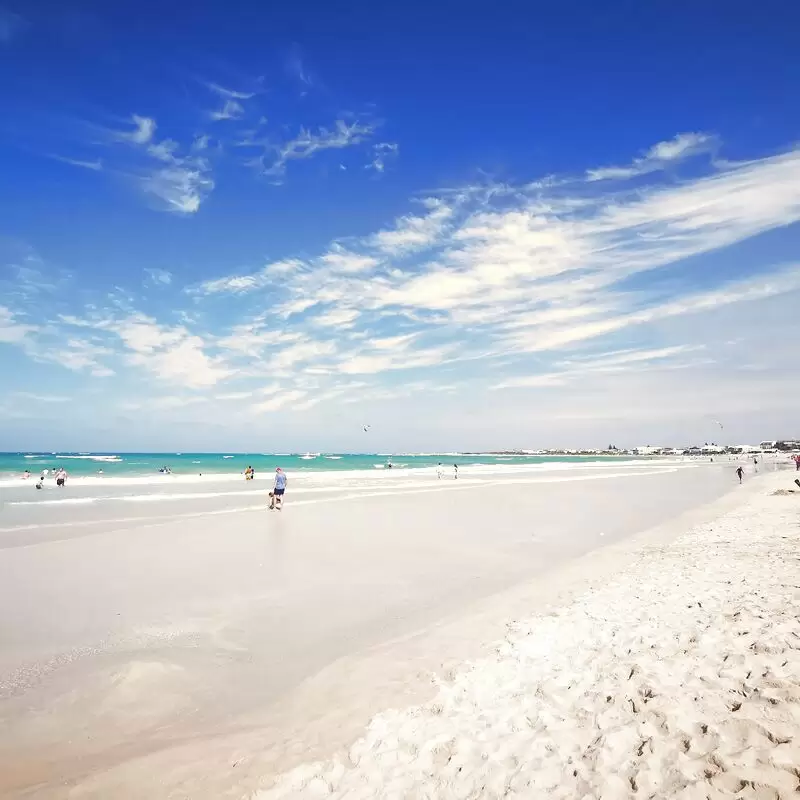 Struisbaai Main Beach
Struis Bay
6. Struisbaai Caravan Park
Struisbaai Caravan Park is a place of natural beauty and pulsates with life. It is an attractive place to switch off, unwind and reconnect with nature, offering facilities for camping and caravanning. Listen to the lullaby of the sea and breathe in the refreshing sea breeze while surrounded by lush greenery. It's also just a stone's throw to the charming harbor of Struisbaai with its photogenic fishing boats and fresh seafood stalls - a pleasant stroll for many travelers.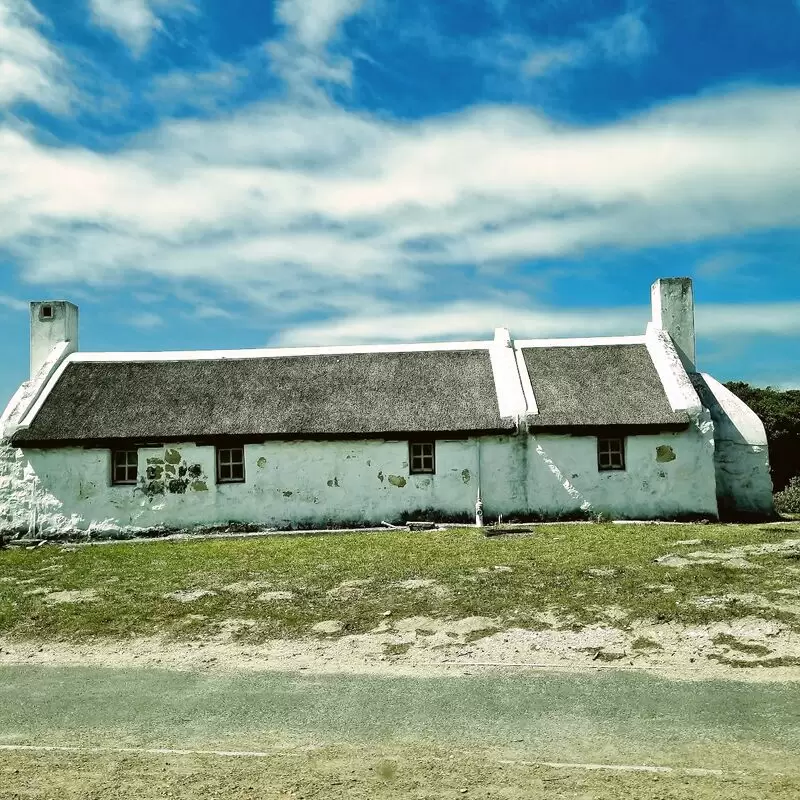 7. Southern Tip Africa in Struisbaai
Experience the magic of standing on the edge of the earth! Visit Southern Tip Africa in Struisbaai and witness the breathtaking collision of the Indian and Atlantic Oceans. Perfect for a quiet getaway or for intrepid explorers. Watch the stingrays in the harbor of Struisbaai, known to the locals as Parrie. Just a stone's throw away is the picturesque L'Agulhas Lighthouse, South Africa's second oldest operating lighthouse and a must-see.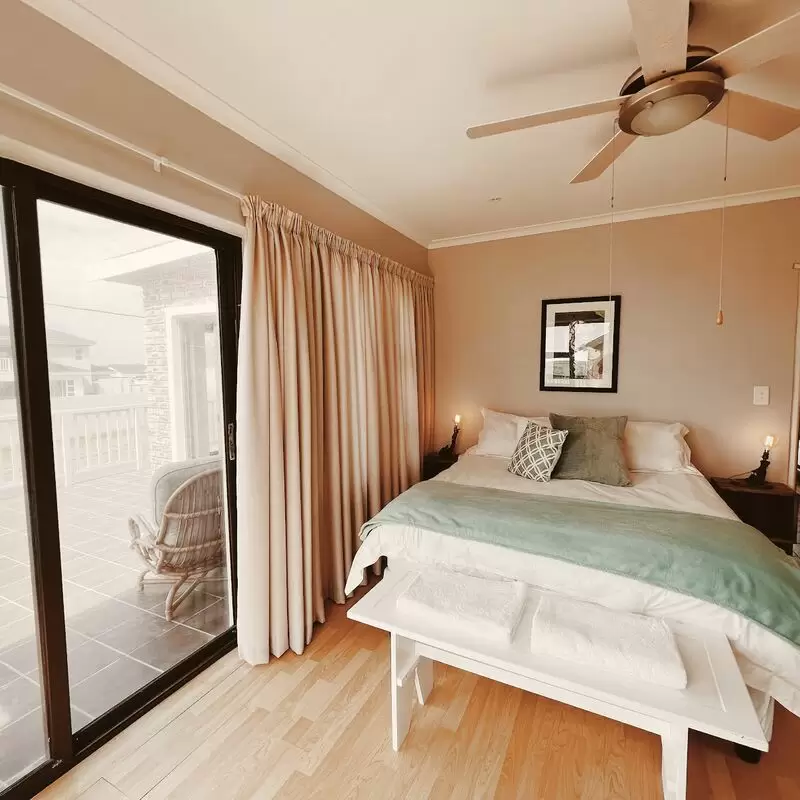 Southern Tip Africa in Struisbaai
28 Hoofweg, Struis Bay, Struisbaai
8. Mermaid Guest House
The Mermaid Guest House in Struisbaai offers a perfect blend of comfort and the tranquil beauty of the sea. With cozy, tastefully decorated rooms and stunning views of Africa's southernmost tip, it's an insider's tip for travelers. Look out for the charming mermaid sculptures, in keeping with the maritime theme! Nearby De Mond Nature Reserve, with its abundant birdlife and spectacular sand dunes, is just a 20-minute drive away.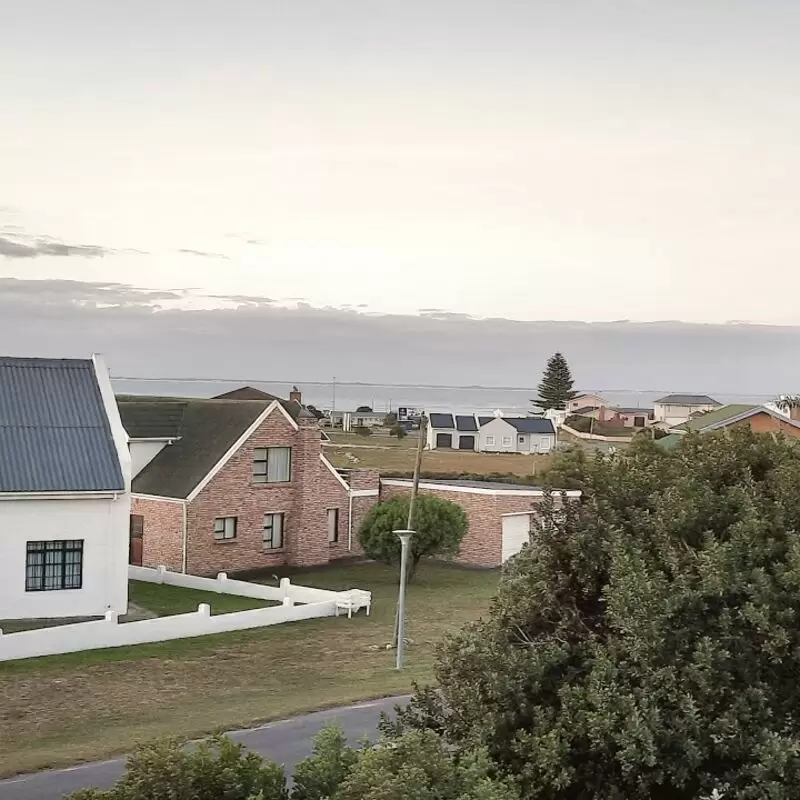 Mermaid Guest House
Struisbaai
Monday - Friday: 8:00 AM – 5:00 PM
Saturday - Sunday: Closed
9. Chateau de Marine Boutique Hotel & Wellness Struisbaai
Visit Chateau de Marine Boutique Hotel & Wellness for an indulgent escape. Right on the mesmerizing coastline, this boutique hotel offers a luxurious retreat with spa services. Enjoy fine dining with locally sourced ingredients, elegant suites with breathtaking views, and heavenly spa treatments. Not to mention, it's just a stone's throw from the famous harbor of Struisbaai, where you can observe traditional fishing methods and mingle with friendly locals. Struisbaai is also the gateway to the picturesque De Mond Nature Reserve.
Chateau de Marine Boutique Hotel & Wellness Struisbaai
9 Marine Dr, Struisbaai
Monday - Sunday: 8:00 AM – 5:00 PM
10. The Goose Nest
Visit "The Goose Nest", an amazing blend of history, nature and serenity in stunning Struisbaai. This authentic South African lodge offers luxurious accommodations with breathtaking views of the ocean and surrounding countryside. Enjoy the insider's advantage of delicious traditional meals at outdoor braais. Not far away is the Cape Agulhas Lighthouse - a landmark not to be missed as this is where the Atlantic and Indian Oceans meet, the southernmost tip of the continent - a truly unique experience.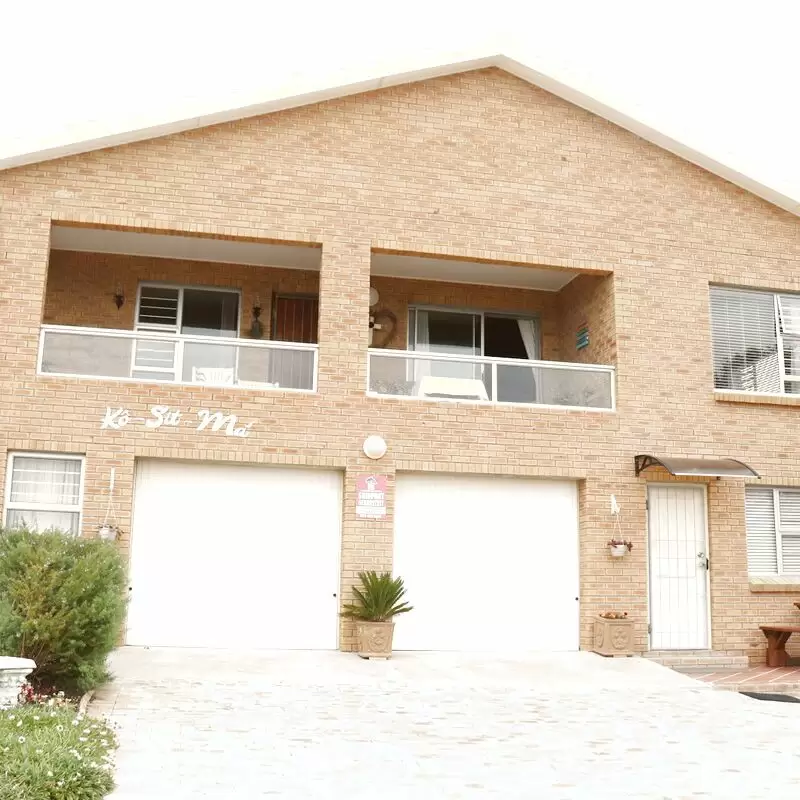 The Goose Nest
23 Church St, Struisbaai
11. Harbour House 25 Self catering Accommodation
Harbour House 25, a self-catering accommodation in Struisbaai, is undoubtedly the epitome of comfort, space and scenic views. This accommodation offers modern facilities surrounded by the charm of coastal living. Admire the spectacular ocean views right from your balcony! Immerse yourself in the vibrant fishing culture of Struisbaai Harbor, just a stone's throw away, or explore the charming Struisbaai Agulhas Lighthouse nearby. Unique insider detail: you can watch occasional visitors like seabirds or even seals from your balcony!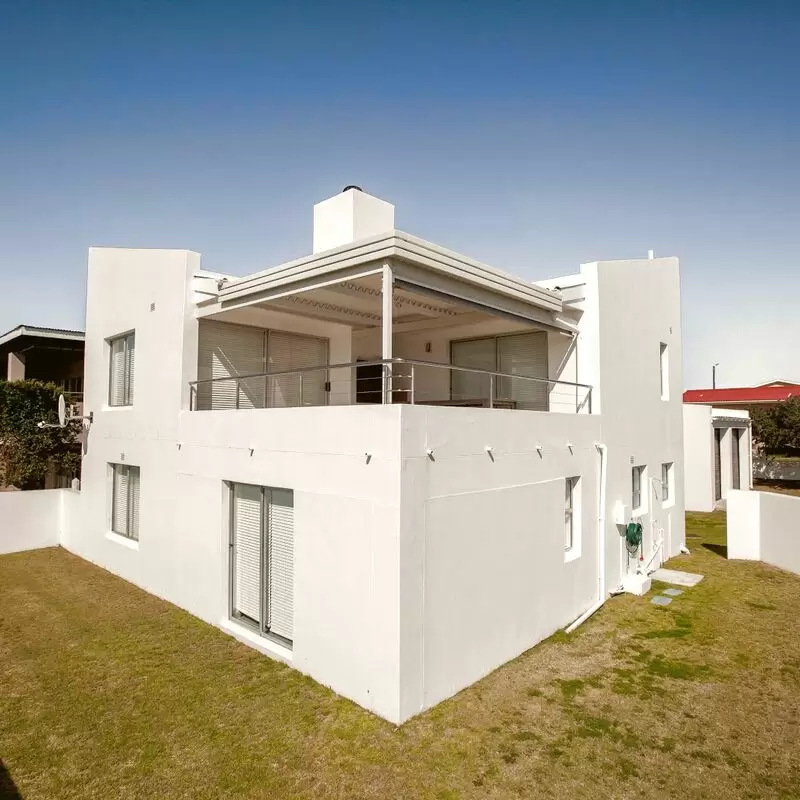 Harbour House 25 Self catering Accommodation
25 Kusweg Noord St, Struisbaai
12. Struisbaai Fishing 4 Fun

Immerse yourself in the sport of kings at Struisbaai Fishing 4 Fun, a must-see in Struisbaai. Enjoy the thrill of hooking one of the many species of fish in the area.

The friendly on-site staff always has valuable insider tips. Plus, it's an ideal family-friendly activity that promises hours of fun. Afterwards, you can head to the nearby Agulhas National Park, where you can discover the unique fynbos vegetation and a variety of bird species.

Struisbaai Fishing 4 Fun
Susan Crescent, Struis Bay, 7285
13. Struisbaai Plaat
Explore Struisbaai Plaat and set off for an enchanting vacation by the sea. The 14 km long beach with its fine white sand is famous for its breathtaking sunsets. Water lovers can catch a glimpse of southern right whales during the breeding season. Locals boast of the fantastic fishing experiences offered here. Satisfy your hunger in nearby L'Agulhas, where you'll find great restaurants serving delicious seafood. This is the southernmost town in Africa, which adds another exceptional touch to your visit.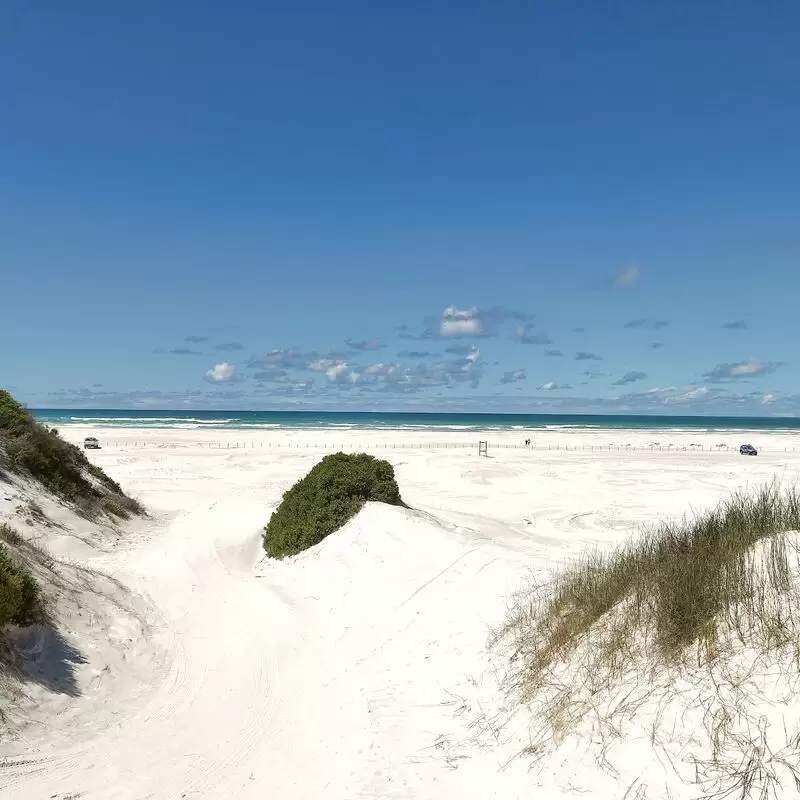 Struisbaai Plaat
Struis Bay
14. Parrie the Stingray
A visit to "Parrie the Stingray" in Struisbaai is a must! This is no ordinary wildlife encounter; getting up close and personal with Parrie, the friendly local giant, is a unique, extraordinary experience. Feel your heart race as you feed this fascinating creature under the watchful eyes of local fishermen. Nearby is the longest white sand beach in the Southern Hemisphere and the picturesque harbor of Struisbaai. Be sure to have your camera ready!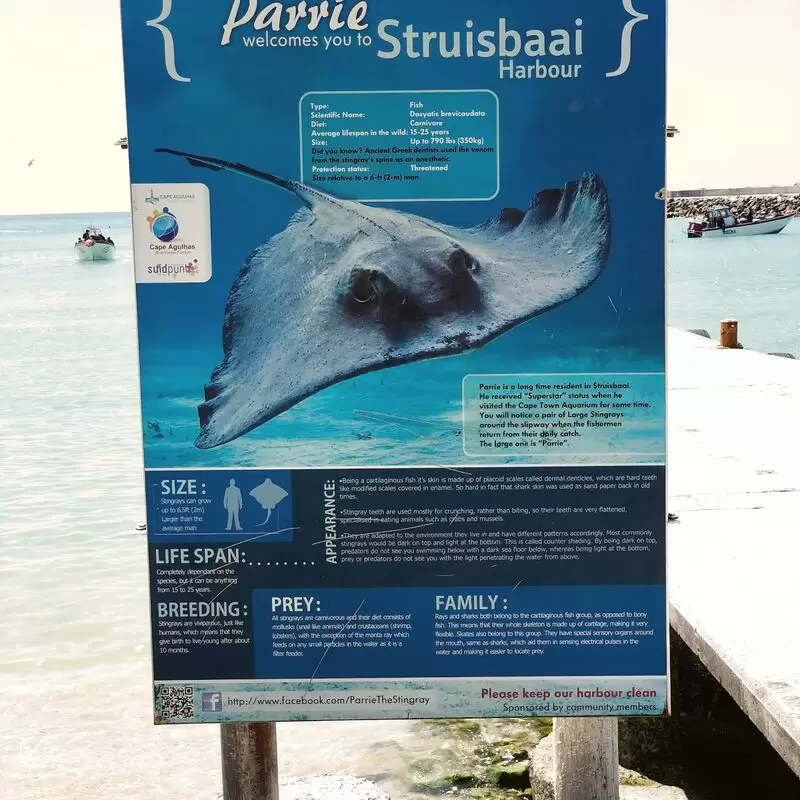 Parrie the Stingray
Harbour, Struisbaai
15. Struisbaai promenade
A visit to the Struisbaai Promenade is a must during a stay in South Africa. It offers 14 km of pristine white sand, the longest in the Southern Hemisphere. Watch majestic sunrises or enjoy a picturesque sunset while enjoying quality seafood at nearby restaurants like Pelican's. Occasionally spot the famous stingrays known here as parrie. Take a short detour to explore the picturesque waterfront or the historic Cape Agulhas Lighthouse, just 10 minutes away.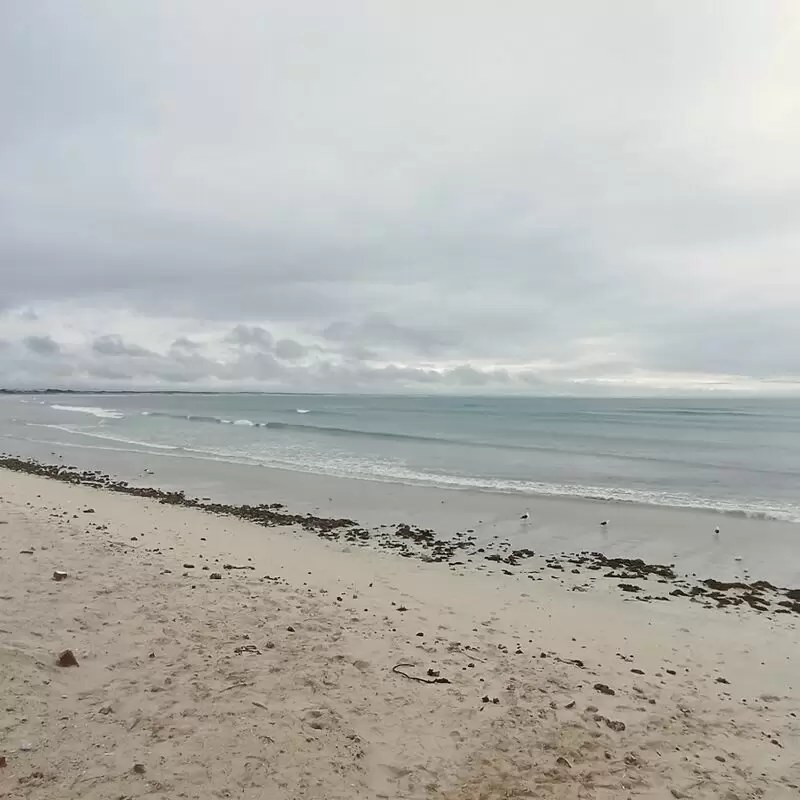 Struisbaai promenade
Struis Bay
16. Awesome Charters Struisbaai

Have an exciting experience with Awesome Charters - Struisbaai. Venture out into the azure waters and meet marine life in their natural habitat with exemplary, knowledgeable guides. Whisper with whales, dance with dolphins or take a thrilling journey with sharks. Breathtaking views and an exciting adventure await you.

Insider tip: After a day at sea, visit Cape Agulhas, just a stone's throw away, the southernmost point in Africa where the Indian and Atlantic Oceans meet, and be enchanted by its brilliant sunset.

Awesome Charters Struisbaai

17. Spookdraai
The enigmatic Spookdraai trail in Struisbaai is an enchanting adventure with lots of fun. Maritime forests, whimsical fynbos and breathtaking sea views transport you to another world. Folklore claims that the ghosts of shipwrecked sailors haunt the route, adding an extra alluring touch. Remember that the best time to explore the trail is at sunset, when the shadows are playing tricks on you. And if you're lucky, you might see the elusive chameleon. Just a few miles away, you can visit the picturesque harbor of Struisbaai and watch the fabled stingrays.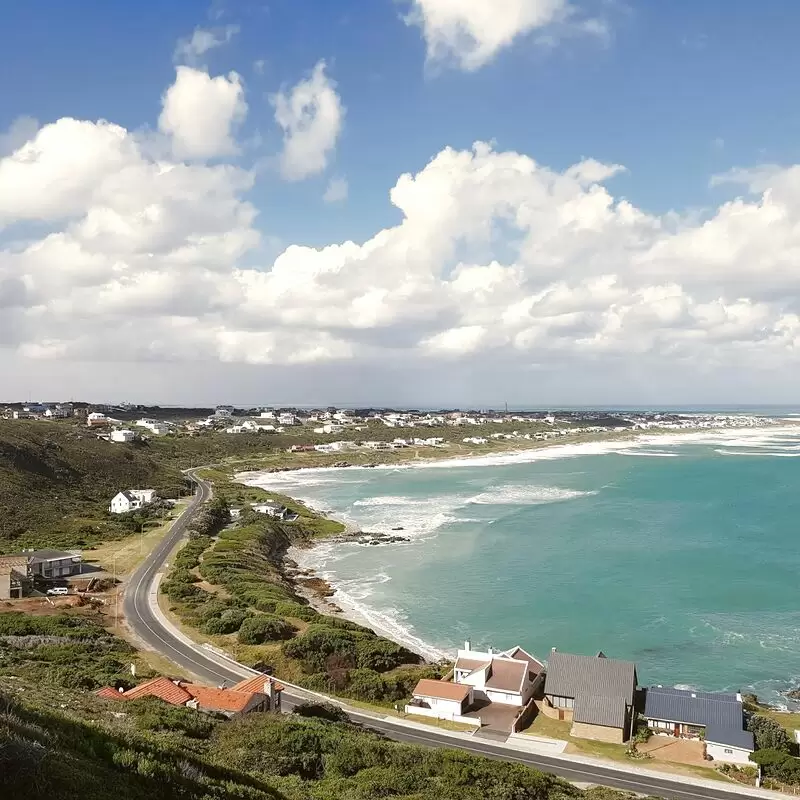 Spookdraai
3 R319, L'Agulhas
Monday - Sunday: Open 24 hours
18. 25 The Tides
25 The Tides" in Struisbaai is truly the epitome of comfort and luxury, offering pristine views of the azure coastline. Nestled in a gated community, it offers high-end amenities and artistic interior design that promises privacy and tranquility. Admire the breathtaking sunset views from the spacious terrace - a hidden gem known only to a few. Just a short walk away is the picturesque harbor of Struisbaai, where you can watch the lively activity of local fishing boats and enjoy freshly caught seafood.
25 The Tides
90 Protea Rd, Struis Bay, Struisbaai
Monday - Sunday: Open 24 hours
19. Pebble Beach

When you are in Struisbaai, be sure to take a detour to Pebble Beach. It is known for its unique blend of colorful pebbles and shell sand, which makes a walk here a visual delight. Experience breathtaking sunrises and sunsets, while the calm azure waters invite you to take a relaxing dip.

As an insider tip, bring a picnic as there are no restaurants nearby. Take a detour south and visit nearby Struisbaai Harbor, where you can see charming fishing boats and playful seals.

Pebble Beach
171 Seemans Rd, Suiderstrand
20. Khan's Self Catering
Khan's Self-Catering offers warm and welcoming accommodation in the heart of Struisbaai, a town known for its beautiful beaches and picturesque harbor. These attractions are within walking distance from here. The self-catering facilities offer the opportunity to dine comfortably and inexpensively. Interestingly, Khan's Self-Catering is also located right next to the Struisbaai Sea Shack, a local gem that offers delicious fresh seafood for an authentic local culinary experience.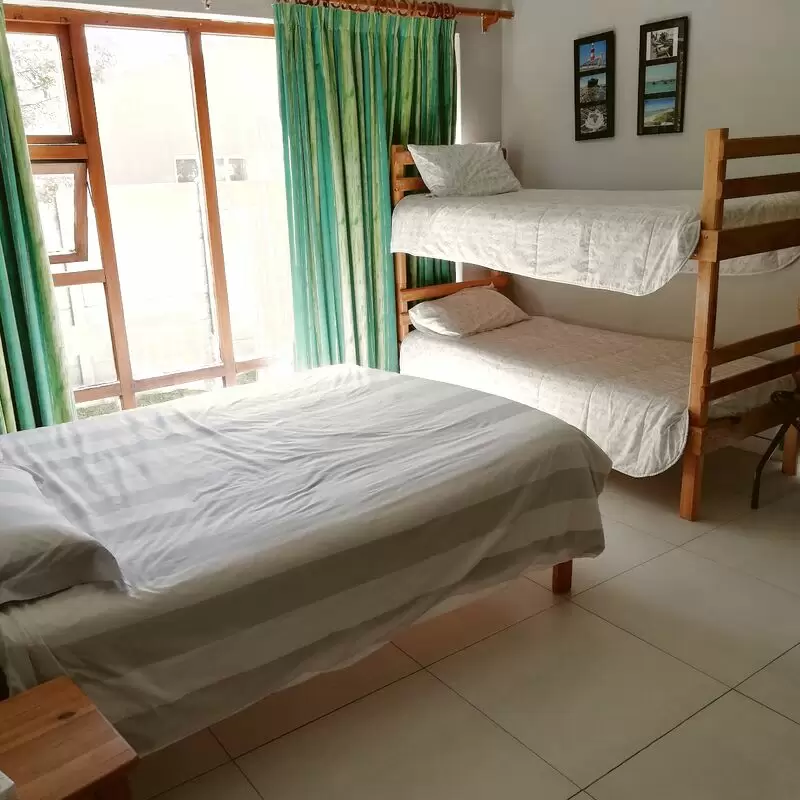 Khan's Self Catering
56 Church St, Struisbaai
Best Time to Visit Struisbaai
The best time to visit Struisbaai, South Africa, are the summer months from December to March. The weather is warm and perfect for beach activities. For fishing enthusiasts, the months of April to July offer the best conditions. It is advisable to check the weather forecast in advance.
Annual Weather in Struisbaai
Struisbaai 3-Day Forecast
Wed, 27 September
Night
58 °F
15 °C
87%
Morning
54 °F
12 °C
0%
Afternoon
62 °F
16 °C
0%
Evening
60 °F
15 °C
0%
Thu, 28 September
Night
57 °F
14 °C
0%
Morning
56 °F
13 °C
0%
Afternoon
63 °F
17 °C
0%
Evening
61 °F
16 °C
0%
Fri, 29 September
Night
58 °F
15 °C
0%
Morning
59 °F
15 °C
0%
Afternoon
65 °F
19 °C
0%
Evening
61 °F
16 °C
22%
Questions & Answers

How can I get to Struisbaai from Cape Town?

From Cape Town you can reach Struisbaai by car or bus in about 2.5 to 3 hours. Drive southeast on the N2 past Sir Lowry's Pass, then take the R316 at Caledon towards R319 in Bredasdorp. Follow the R319 until you reach Struisbaai. This scenic drive takes you through some of the most beautiful scenery in the Western Cape.

What is the average cost of daily meals in Struisbaai?

The average cost of a daily meal in Struisbaai, South Africa, can vary depending on where and what you choose to eat. However, a standard meal at a mid-range restaurant can cost around 150 to 200 ZAR per person. For inexpensive meals at snack stands or fast food places, expect to pay around 50 to 100 ZAR. So if you eat three meals a day, you could spend about 300 to 600 ZAR a day on food. Keep in mind that this is only a rough estimate and prices may vary.

Are there any safety concerns in Struisbaai?

Struisbaai, South Africa, is generally a safe, peaceful town and a popular destination for family vacations. However, as with any destination, it is always important to take the usual precautions. Keep your personal property safe and be aware of your surroundings, especially in busy places. It is advisable to stay in well-populated, well-lit areas at night and respect local customs and laws. Regular information about the security situation is available from local authorities or in travel advisories.

Where can I find local South African cuisine?

Enjoy traditional South African cuisine at Pelican's Harbour Café, a popular eatery near the harbor in Struisbaai, South Africa. The café offers a wide selection of local seafood dishes, including calamari and hake, as well as other South African specialties such as boerewors and potjiekos. The relaxing ambiance and beautiful ocean views combined with the delicious food make for a truly authentic South African dining experience.

Are there any local customs or traditions I should be aware of?

While there are no specific customs unique to Struisbaai, general South African traditions are observed. These include the "braai" (barbecue) as a popular social activity. South Africans are a friendly and hospitable community; a wave or greeting in the local language is quite sufficient. Tipping is generally expected in restaurants. Dress is generally casual, but can vary depending on the location or event. Most importantly, the diversity of cultures is respected and appreciated throughout the country.

What is the local transportation system like?

Struisbaai, South Africa, is a small village by the sea, so the local transportation system is limited. Most locals and tourists rely on their own vehicles or bicycles to get around. The most common form of public transportation is cabs, which are usually used for longer distances. However, the city is small enough to be easily explored on foot, especially since it is known for its scenic routes. If necessary, you can also rent a car in the nearby larger cities. Due to the limited options, it is advisable to arrange transportation in advance.

Is it easy to travel around the city on foot?

Yes, Struisbaai is a small coastal town where it is indeed easy and pleasant to get around on foot. The town is quite spread out, but the main attractions such as the port of Struisbaai or the beautiful long beach are within easy reach. Walking around, you can enjoy the breathtaking view of the sea, feel the cool sea breeze and maybe even observe fascinating sea creatures. However, for more attractions you will need a vehicle. Remember that convenience comes first, so take into account the weather and your own physical condition.

Is Struisbaai a child-friendly destination?

Yes, Struisbaai is an excellent destination for families with children. Its main attraction, Struisbaai beach, is ideal for children with its gentle slopes and warm, shallow waters. They can also visit the local harbor where they can observe the daily life of fishermen, interact with stingrays and visit seafood restaurants. The nearby De Hoop Nature Reserve offers an educational experience with its diverse wildlife. However, remember to always supervise your children during these activities.

Are there English speaking people in Struisbaai?

Yes, Struisbaai, like most areas in South Africa, is multilingual, with a large percentage of residents and visitors speaking English. People in Struisbaai usually communicate in Afrikaans and English. Since Struisbaai is a major tourist hotspot, many locals, especially those involved in tourism and hospitality, speak English very well. So English-speaking tourists should have no problems finding their way around or communicating with the locals.

Is there a currency exchange facility in Struisbaai?

Struisbaai is a small fishing village and does not have its own exchange office. Visitors usually exchange their currency in larger towns before arriving. However, you can withdraw South African rand from local ATMs. Some local stores also accept credit cards. It is recommended to check details in advance to avoid inconvenience.

Do I need a visa to travel to Struisbaai?

Whether you need a visa to enter Struisbaai depends largely on your nationality. Many countries are exempt from visa requirements for short-term visits to South Africa, such as tourists. However, before planning your trip, you should check with the nearest South African embassy or consulate or the official website of the South African Department of Home Affairs for the most accurate and up-to-date information.

What is the local emergency number in Struisbaai?

In Struisbaai, South Africa, for criminal activity or security issues, dial 10111 for police services. For medical emergencies or fire, dial 10177. Please remember that these numbers should be used responsibly and only in real emergencies.

Is tap water in Struisbaai safe to drink?

Yes, the tap water in Struisbaai, South Africa, is generally safe to drink. It is subject to strict control measures to meet health and safety standards. However, because everyone's body reacts differently to different environments, visitors from abroad may experience mild stomach upsets due to unfamiliar microorganisms. Therefore, for people with sensitive stomachs, it is often recommended to opt for bottled water to be on the safe side.

Are credit cards widely accepted in Struisbaai?

Yes, credit cards are generally accepted in Struisbaai, especially at hotels, restaurants and major tourist attractions. However, it is advisable to carry some local currency, the South African Rand, especially for smaller establishments or in more remote areas. In many places, mobile payment options are also accepted. It is always a good idea to inquire about payment options before shopping.

Can I rent a bicycle or a car in Struisbaai?

Yes, you can rent bikes as well as cars in Struisbaai. There are several services that rent bicycles to tourists. These are a popular way to explore the area and its natural beauty. If you prefer to travel by car, there are also several car rental services in or near Struisbaai. Renting a car will give you more freedom to explore the local area. Remember to always drive on the left side in South Africa.

Are there any public libraries or reading spaces in Struisbaai?

Struisbaai itself doesn't have a public library, but the beauty of the place lies more in the lush natural landscape and beach sections than in the traditional reading places. In the nearby town of Bredasdorp, a short drive away, you'll find the Bredasdorp Library. It offers a quiet place to read and study and has a wide selection of books and resources for all interests.

Can I expect to see wildlife in the city area?

In the urban area of Struisbaai, South Africa, wildlife sightings are not as common as in the countryside, but some species can still be encountered. Due to the city's proximity to the coast, seabirds are a common sight. Dolphins, seals and even whales can also be spotted off the coast, especially during the breeding season. Although the nearby wilderness areas are home to a variety of wildlife, larger animals such as elephants or lions are not usually seen in the city.

How can I access medical facilities in case of emergency?

In the event of a medical emergency in Struisbaai, there are emergency services available primarily through the nearby town of Bredasdorp, where Bredasdorp Hospital is located. This full-service facility is equipped to handle most emergencies. For critical cases, patients can be transferred to larger hospitals in Cape Town. If you need immediate assistance, dial 10177 for the National Ambulance Service. In addition, pharmacies in the area can help with minor health problems.

Are there any cinemas, theaters, or cultural centers in Struisbaai?

There are no traditional cinemas or theaters in Struisbaai, South Africa, which is best known for its fishing ports and beautiful beaches. However, Struisbaai hosts various cultural events throughout the year that offer a deep insight into the local culture. For another cultural experience, visitors can visit the nearby town of Bredasdorp, home to the Shipwreck Museum, which offers a unique insight into the maritime history of the region.

Is there any dress code or restrictions that I need to be aware of?

Struisbaai, South Africa, is quite liberal and does not have a strict dress code. Visitors are encouraged to dress comfortably considering the warm climate. However, it is advisable to refrain from wearing revealing beachwear in religious places or on official occasions. Sunscreen, hats and light clothing are often recommended for beach and outdoor activities. For dinner at an upscale restaurant, more formal attire may be required. Always consider the type of activities planned for the day when dressing.

Is it a common practice to tip in Struisbaai?

Yes, tipping is a common practice in Struisbaai, South Africa. It is common to tip waiters, hotel staff, cab drivers, tour guides and other service providers. The usual tip is about 10-15% of the total bill. However, the amount of tip is at your discretion and depends on the quality of service. Always make sure if your bill already includes a service charge, as this is common in some establishments.

Is the city vegetarian or vegan-friendly?

Struisbaai, South Africa, attracts tourists with its fascinating beaches and a variety of seafood. Being a small fishing village, it caters mainly to seafood lovers. However, the increase in tourism has led to the opening of more and more different restaurants that also offer vegetarian and vegan options. Even if the offerings are not explicitly vegan or vegetarian friendly, you will not be short of options. It is a good idea to plan ahead or self-cater to ensure that vegan or vegetarian dishes are available.

How does the postal service work in Struisbaai?

In Struisbaai, South Africa, mail collection and delivery is provided by the South African Post Office. Residents have access to postal services at local post offices, where they can send and receive mail both domestically and internationally. Postal services also include registered mail for secure delivery, parcel services, and mailbox rental for private mail collection. Postal rates are graduated according to the size and weight of the items.

Can I drink alcohol in public in Struisbaai?

Although South Africa has relatively liberal alcohol laws, it is generally frowned upon to drink in public places. In a few select areas, such as some beaches or parks, it is permitted but generally not recommended. Always be sure to respect local customs and rules, and when in doubt, it is safer to enjoy alcoholic beverages in private or in licensed bars, restaurants or venues. Rules may vary in Struisbaai, so it is important to check locally.

Are pets allowed in public places and transportation?

In Struisbaai, South Africa, pets are generally allowed in many public areas as long as they are well behaved and leashed. However, there may be certain restrictions depending on the type, size and behavior of the animal. On public transportation, it largely depends on the operator's rules, but generally pets are not allowed unless they are guide dogs. It is advisable that pet owners find out in advance about the specific regulations of the particular location or transport service.

Feedback

I hope you found this article informative and helpful. I'm eager to improve the content and make it even more valuable for you. If you have any feedback or suggestions, I would love to hear from you.

Do you have any tips or hidden gems that you think should be added to the list? Are there any areas that you feel could use more explanation or clarification?

Your input is greatly appreciated and will help us to continue providing high-quality content that meets your needs and interests. Please feel free to share your thoughts.