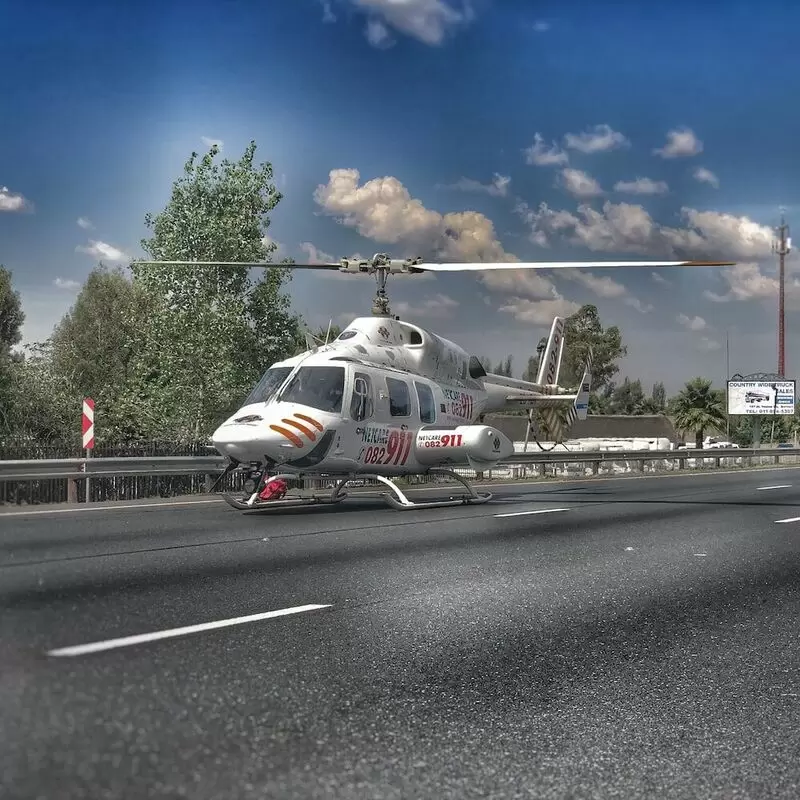 1. Gold Reef City Theme Park
A trip to Boksburg is not complete without a visit to Gold Reef City Theme Park, just a stone's throw away. Enjoy exciting rides based on gold mining, an integral part of South Africa's history. Feel like a prospector in the fabled days of the gold rush. In addition to the rides, there are live shows and a casino for adults. Don't forget that Gold Reef isn't just about gold - ask the locals about the hauntingly beautiful old mine shaft. Near Boksburg, you can explore Johannesburg's vibrant city center.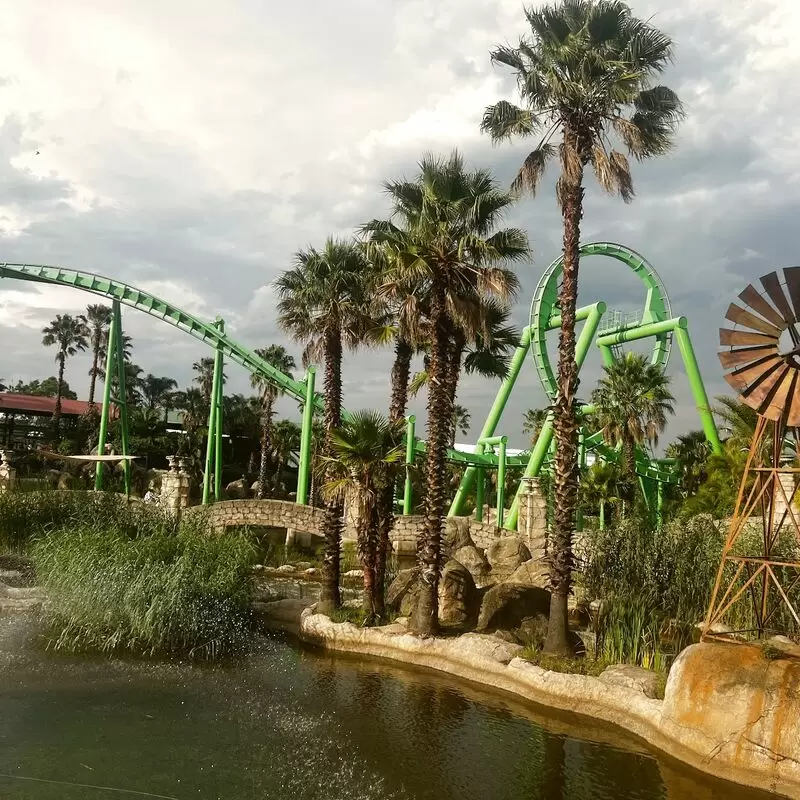 Gold Reef City Theme Park

2. Johannesburg Zoo
Experience wildlife up close at the Johannesburg Zoo! The 47-hectare sanctuary is home to over 2000 animals from 320 different species and offers an intimate encounter with wildlife. Don't miss the famous polar bear exhibit and night safaris. If you're lucky, you can be there for the feeding! If you have more time, you can visit the immaculate botanical garden "Walter Sisulu National Botanical Garden", just a short drive away - a nature lover's delight!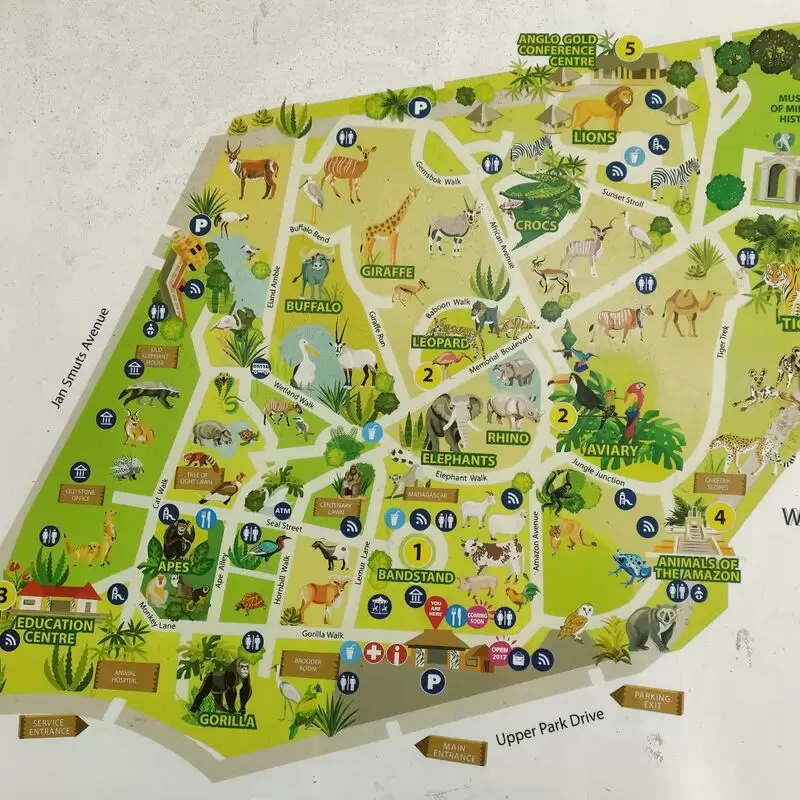 Johannesburg Zoo
Jan Smuts Ave, Parkview, Johannesburg
Monday - Sunday: 9:00 AM – 5:30 PM
3. Apartheid Museum
A visit to the Apartheid Museum is a must when in Boksburg. This haunting journey into South Africa's turbulent past offers a unique and sobering glimpse into apartheid - its beginnings, its tragic effects, and its eventual abolition. You will leave with a deep appreciation for the resilience of the human spirit. Pack a picnic to enjoy in the museum's tranquil garden. Just a stone's throw away, the exciting Gold Reef City theme park promises to keep your spirits high with fun rides and activities.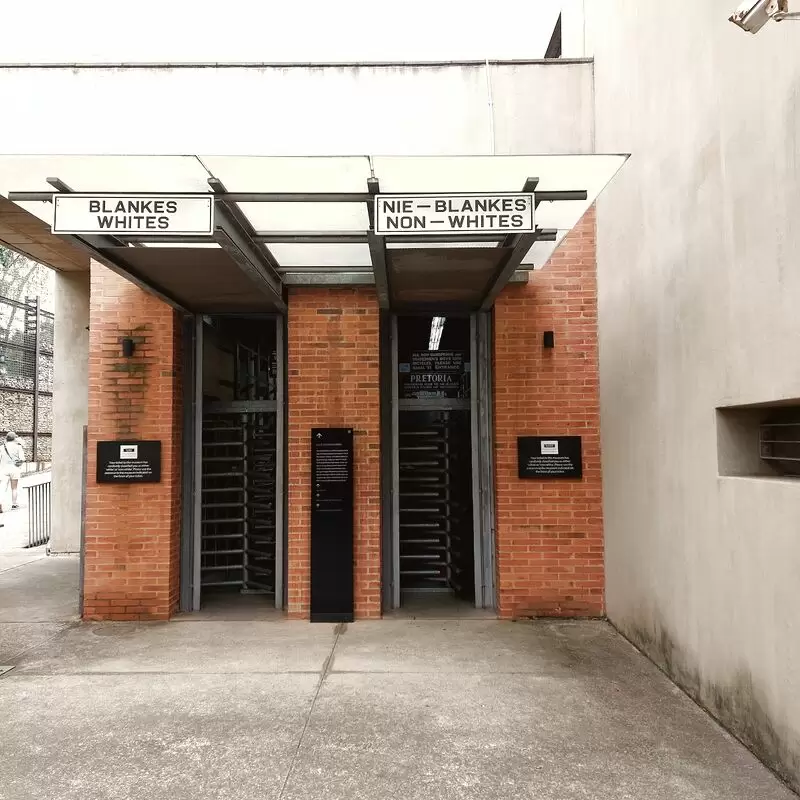 Apartheid Museum
Northern Parkway and Gold Reef Road, Ormonde, Johannesburg
Monday - Tuesday: Closed
Wednesday - Sunday: 9:00 AM – 5:00 PM
4. Constitution Hill Human Rights Precinct
Make your way to the revealing Constitution Hill Human Rights Precinct, a pillar of South Africa's turbulent past and progressive future. Now transformed into a symbolic human rights memorial, this former prison is thought-provoking. Walk through the cell blocks where Nelson Mandela and Mahatma Gandhi were held - a poignant, haunting reminder of their resilience. After your captivating tour, don't miss the nearby Johannesburg Art Gallery, which showcases the creative breath of Africa and solidifies your transformative experience in Boksburg.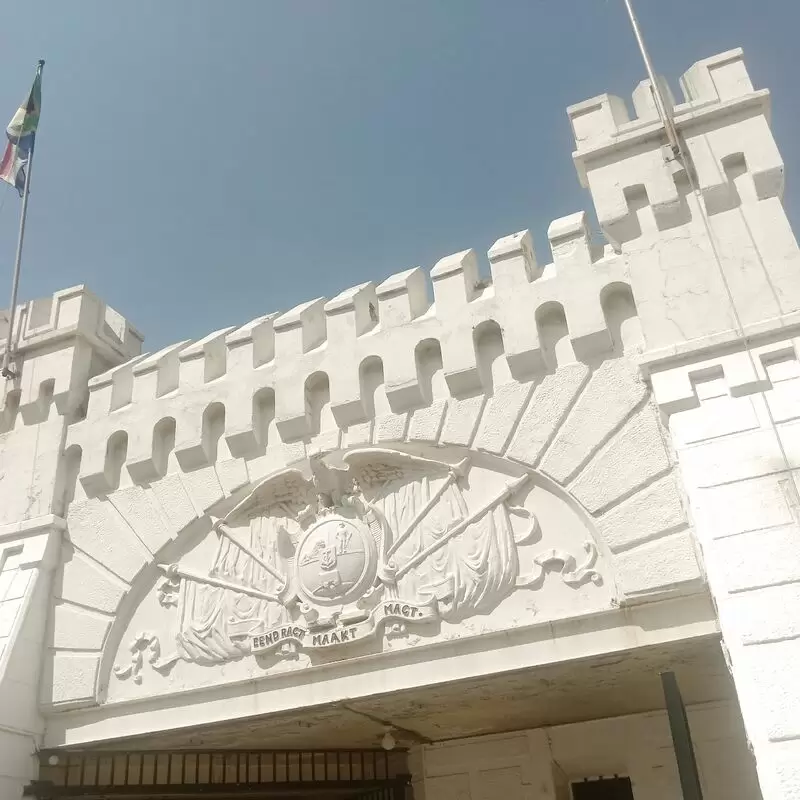 Constitution Hill Human Rights Precinct
11 Kotze St, Braamfontein, Johannesburg
Monday - Sunday: 9:00 AM – 5:00 PM
5. Johannesburg Botanical Gardens
Immerse yourself in the splendor of flora at the Johannesburg Botanical Gardens. This natural oasis is home to exotic plants from around the world, including 30,000 trees! Visit the enchanting Rose Garden, where over 10,000 roses bloom. Take a peaceful stroll along the enchanting Emmarentia Dam, a popular destination for picnics and canoeing. Just a stone's throw away, explore Melville Koppies, a heritage site that displays prehistoric stone tools. Discover the secret garden in the heart of Boksburg!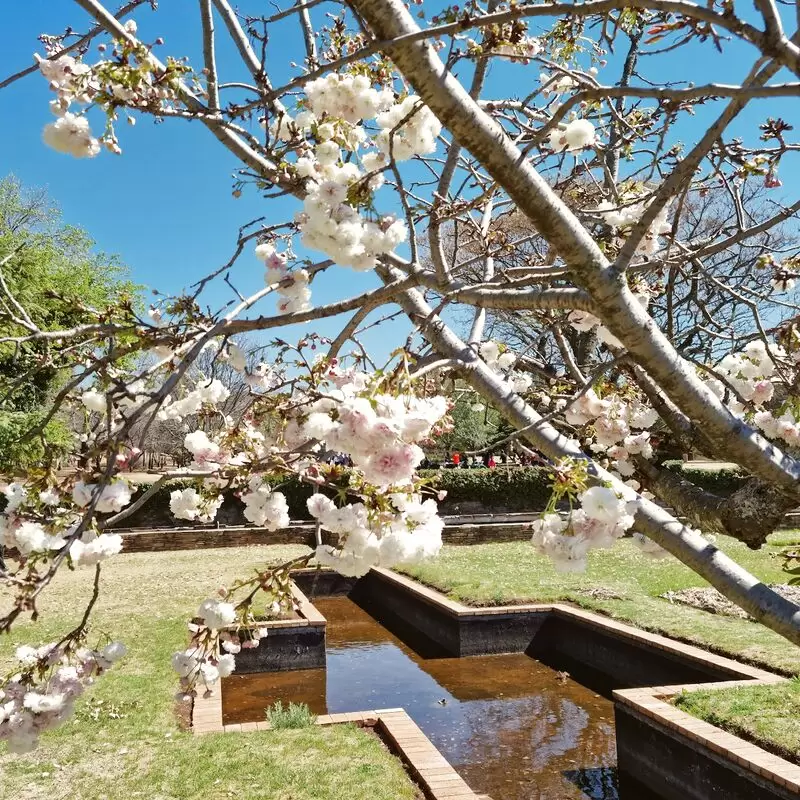 Johannesburg Botanical Gardens
Olifants Rd, Emmarentia, Johannesburg
Monday - Sunday: 6:00 AM – 6:00 PM
6. Lion & Safari Park
Experience the thrill of African adventure at Lion & Safari Park, where spotting free-ranging lions, impressive cheetahs and cute meerkats is a must-do experience in Boksburg. Plus, the experience is enhanced by activities like guided game drives and hearty African cuisine. Don't miss the "Cub Interaction," an exclusive opportunity to meet the cute lion cubs. The proximity to the phenomenal Cradle of Humankind, a UNESCO World Heritage Site just an hour's drive away, makes the visit even more interesting.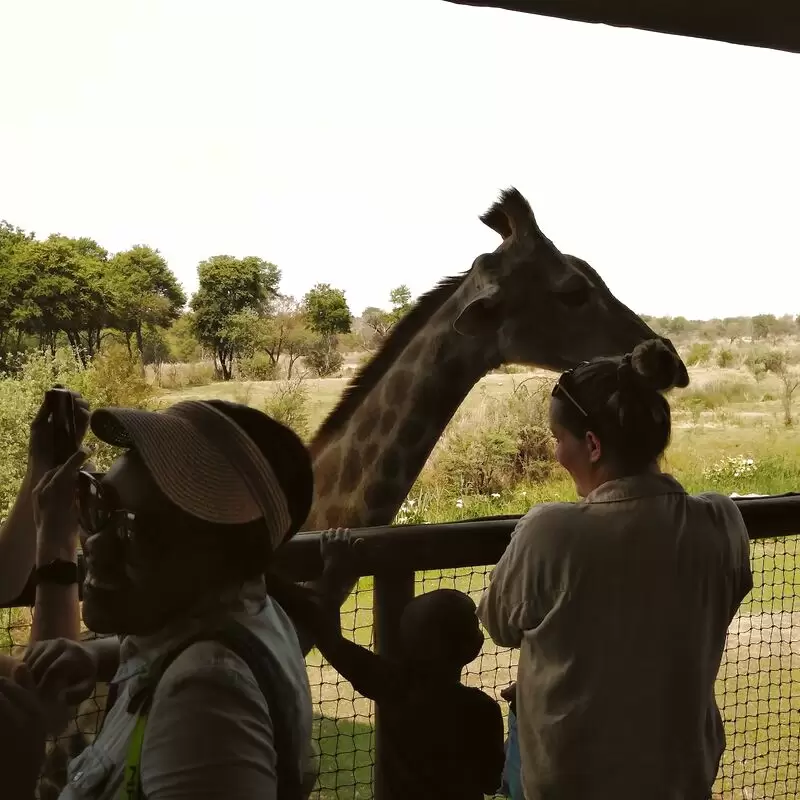 Lion & Safari Park
R512 Pelindaba Rd, Broederstroom
Monday - Sunday: 8:00 AM – 5:00 PM
7. Zoo Lake
Take a trip to Zoo Lake, a gem in Boksburg that delights with its enchanting greenery, tranquil waters and vibrant birdlife. Take a leisurely boat ride, enjoy a picnic under sprawling trees, or take a peaceful stroll around the lake. On Sundays, watch local artists paint the picturesque landscape. Not far away is the Johannesburg Zoo, home to a variety of animals from around the world, making your trip a comprehensive nature experience. Don't forget to enjoy the spectacular sunset view - a secret that only locals know.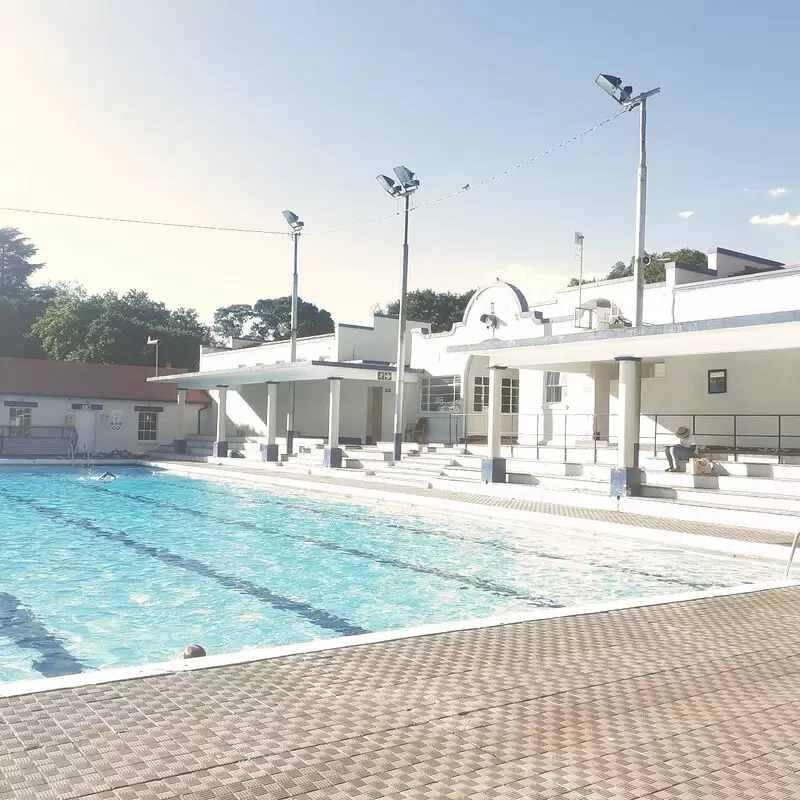 Zoo Lake
60 Jan Smuts Ave, Forest Town, Johannesburg
Monday - Sunday: Open 24 hours
8. Moreleta Kloof Nature Reserve
Moreleta Kloof Nature Reserve beckons with its diverse wildlife, including zebras, giraffes, impalas and over 200 species of birds - an ornithologist's paradise! Enjoy the tranquility as you explore the well-marked trails. And that's not all: the reserve is also suitable for wheelchair users - a feature you don't often find! Within walking distance of the reserve, you can dine at Rademeyers Restaurant, known for its delicious meals and exceptional bird watching. Also, take a short 20-minute drive to downtown Pretoria and explore the history-filled attractions. Your adventurous spirit will thank you!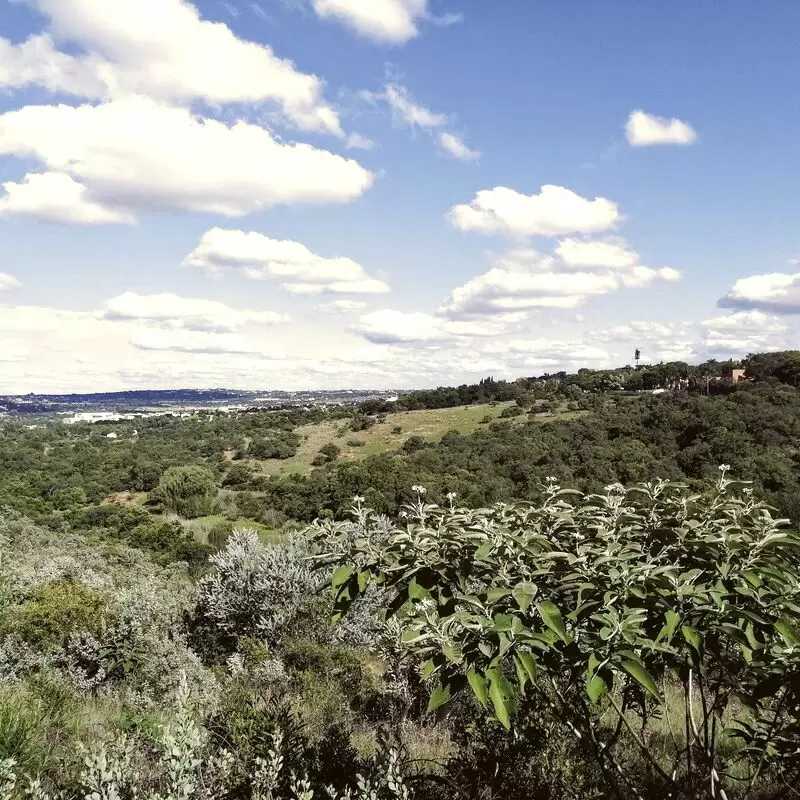 Moreleta Kloof Nature Reserve
Helios St, Moreletapark, Pretoria
Monday - Sunday: 6:00 AM – 6:00 PM
9. Hector Pieterson Memorial
The Hector Pieterson Memorial is not just a destination, but a poignant encounter with South Africa's past. A must-see for history buffs, it honors a teenager who was fatally wounded during the 1976 Soweto Uprising. Stand on the exact spot where Pieterson fell and let the gravity of this historic event sink in - an unforgettable moment set in stone. It's also just a stone's throw from the popular Orlando Towers, where adventurous tourists can try bungee jumping.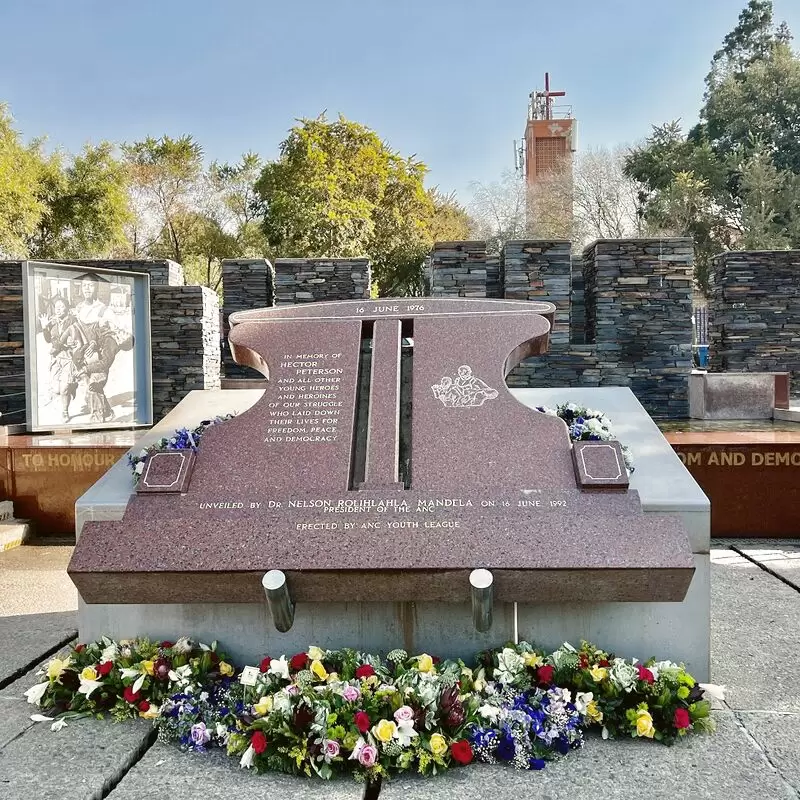 Hector Pieterson Memorial
8287 Khumalo Rd, Orlando West, Johannesburg
Monday: Closed
Tuesday - Sunday: 10:00 AM – 5:00 PM
10. South African National Museum of Military History

A visit to the South African National Museum of Military History is a must for history buffs. It pays homage to all who have served in the country's armed forces and displays an eclectic mix of war artifacts, weapons, artillery and military vehicles from different eras. It offers unique insights into South Africa's dramatic military past. Located near Johannesburg Zoo, the museum combines well with a day out in Johannesburg's vibrant city life.

Insider tip: Don't miss the display of fighter planes!

South African National Museum of Military History
22 Erlswold Way, Johannesburg

Monday - Sunday: 9:00 AM – 4:30 PM
11. Croc City Crocodile & Reptile Park

At Croc City Crocodile & Reptile Park, you can get up close and personal with Africa's famous reptiles. At this offbeat park, you can get up close and personal with centuries-old crocodiles and a variety of exotic snakes. Test your courage by trying crocodile cage diving. Marvel at the flight of birds in the FlyOver Falconry.

Insider tip: Don't miss the feedings on the weekends! The park is located near Ebotse Golf & Country Estate, perfect for an afternoon round of golf.

Croc City Crocodile & Reptile Park
Corner of Cedar Road & R114 Nietgedacht 535 Chartwell, Nietgedacht 535-Jq, Chartwell

Monday - Sunday: 9:00 AM – 4:30 PM
12. Suikerbosrand Nature Reserve

Head to Suikerbosrand Nature Reserve for an adventure in untouched wilderness. Scenic hiking trails allow you to get up close and personal with the diverse flora and 200 species of birds. Thanks to the cleverly placed bird hides, you can share the most amazing observations. An oasis just 30 minutes from the cosmopolitan city.

Insider tip: Pack a picnic, as there are plenty of places to enjoy a meal in nature. Nearby, you can visit Boksburg Lake or go exploring at the Boksburg Historical Museum.

Suikerbosrand Nature Reserve
R550, Heidelberg

Monday - Sunday: 7:00 AM – 5:00 PM
13. Sci Bono Discovery Centre
In Boksburg you will find a unique beacon of knowledge, the "Sci-Bono Discovery Centre". Considered the largest and most impactful science center in southern Africa, it is a must-see for anyone interested in science and technology. A fascinating mix of interactive models and replicas stimulates and challenges the mind. Visitors are not just spectators, but participants. You can also learn about the rich history of gold mining at nearby Gold Reef City.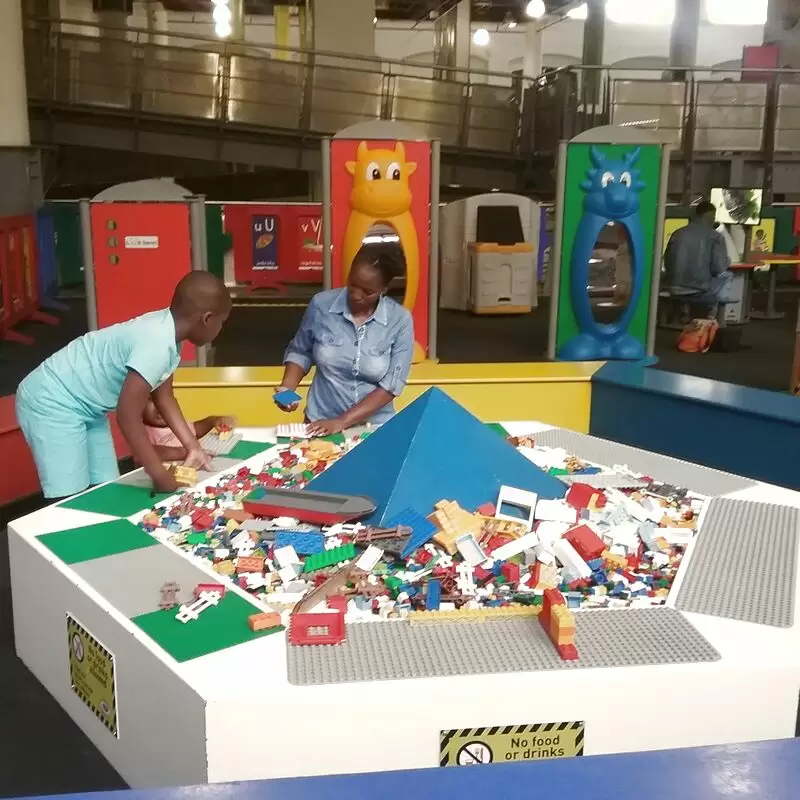 Sci Bono Discovery Centre
Corner of Miriam Makeba and Helen Joseph (formerly Newtown |, Helen Joseph St, Newtown, Johannesburg
Monday - Saturday: 9:00 AM – 4:30 PM
Sunday: 9:00 AM – 3:30 PM
14. East Rand Mall
Visiting Boksburg? Don't miss the East Rand Mall, a bustling shopper's paradise. With more than 180 retailers offering a variety of products and services, you'll have a sensational shopping experience. Indulge in authentic South African cuisine at popular local restaurants. Just a short walk away, you can immerse yourself in the beauty of nature with a peaceful stroll along the East Rand Waterfront. The unique bowling alleys and cinemas located in the shopping center will keep you entertained until you drop. Store 'til you drop' Boksburg style!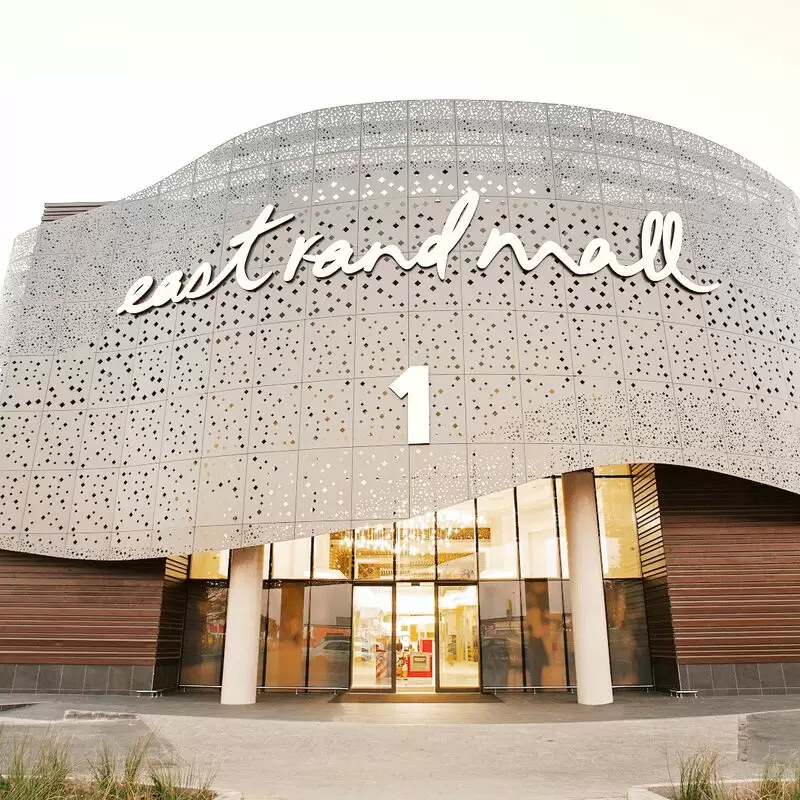 East Rand Mall
Bentel Ave, Jansen Park, Boksburg
Monday - Friday: 9:00 AM – 7:00 PM
Saturday - Sunday: 9:00 AM – 5:00 PM
15. Rietvlei Nature Reserve
Immerse yourself in the heart of the African wilderness at Rietvlei Nature Reserve in Boksburg, known for its rich biodiversity, including a range of rare and enchanting wildlife such as wildebeest and zebra. Stretch your legs on the hiking trails and observe numerous bird species. Rekindle your love of nature with a leisurely boat ride along the dam. A hidden gem just minutes away are the stunning Leondale Watergardens, a floral Eden that vividly displays South Africa's natural beauty.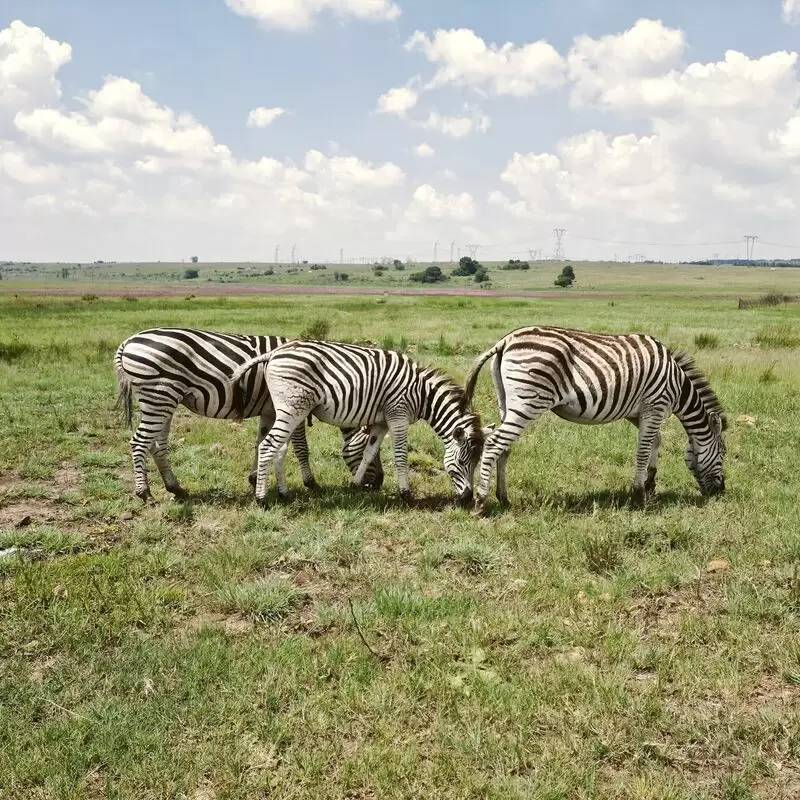 Rietvlei Nature Reserve
14 Game Reserve Ave, Rietvallei 377-Jr, Pretoria
Monday - Wednesday: 11:00 AM – 6:00 PM
Tuesday - Sunday: 6:00 AM – 6:00 PM
16. Klipriviersberg Nature Reserve
Visit Klipriviersberg Nature Reserve, a hidden gem in Boksburg, and admire its stunning 680 acres with over 150 species of birds and historic sites dating back to the Iron Age. Pause at Zonkizizwe Brook for a quiet picnic while zebras graze nearby. Don't miss the Saturday hikes, which are popular with locals. Nearby, the poignant Boer War Memorial in Heidelberg Cemetery offers a historical perspective. Look forward to quiet beauty paired with history - a true paradise for birdwatchers and history buffs.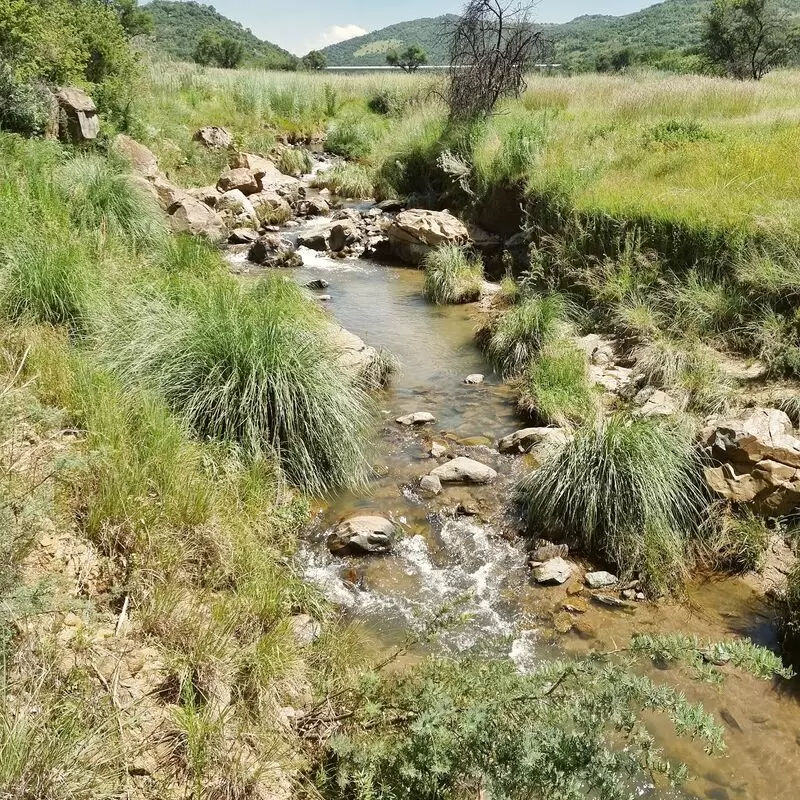 Klipriviersberg Nature Reserve
129 Peggy Vera Rd, Kibler Park, Johannesburg South
Monday - Sunday: 6:00 AM – 6:00 PM
17. Wild Waters Boksburg
At Wild Waters - Boksburg, you can venture into the heart of excitement. This lively water park offers thrilling rides and water slides for adventure seekers. Balance out the adrenaline with a dip in the refreshing wave pool or indulge in the relaxing Lazy River. The park's picnic areas are a hidden gem and perfect for a quiet outdoor brunch. Just a stone's throw away is Le Grange Bird Park, where bird lovers can admire the various native and exotic bird species. Adventure, leisure and wildlife - all in one day.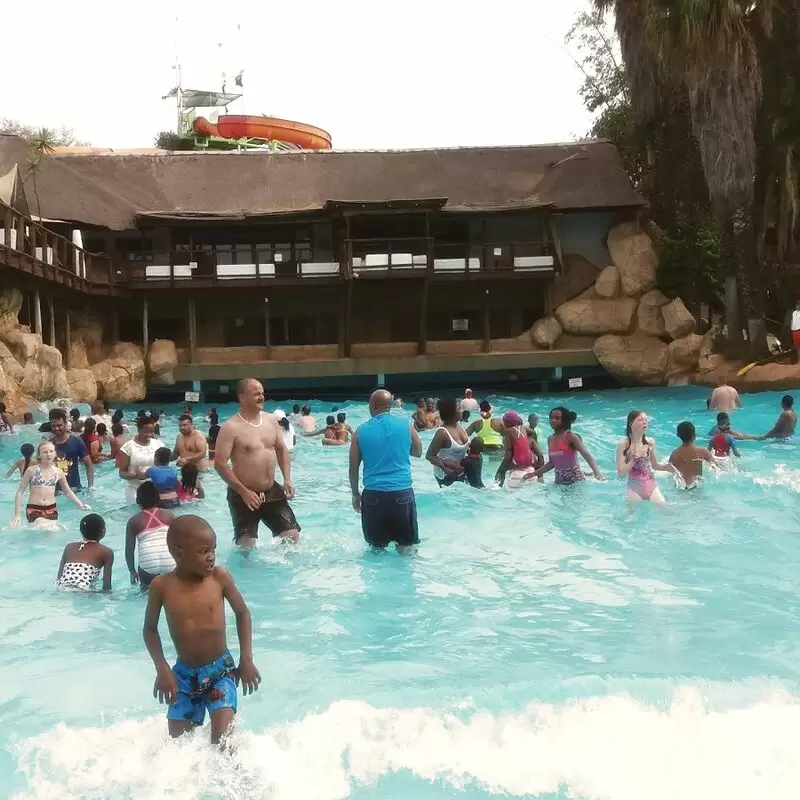 Wild Waters Boksburg
1 Margaret Ave, Bardene, Boksburg
Monday - Friday: Closed
Saturday - Sunday: 10:00 AM – 5:00 PM
18. Gillooly's Farm
Immerse yourself in unspoiled nature at Gillooly's Farm, Boksburg's best-kept secret. This stunning location offers visitors the opportunity to relax amid lush gardens, sparkling lakes and a menagerie of native bird species. Feel time pass as you picnic in the shade of the African Peltophorum. Or take a leisurely stroll around the large causeway while enjoying breathtaking views of the city skyline. Just minutes away, you'll find a unique mix of local arts and crafts and local delicacies at the East Rand Mall.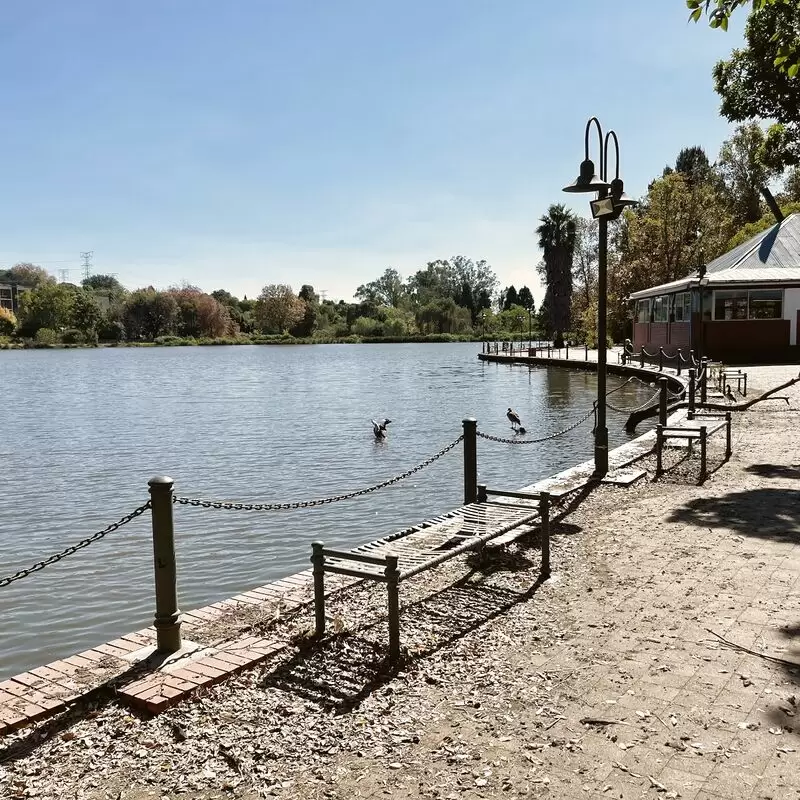 Gillooly's Farm
47 Boeing W Rd, Bedfordview, 2007
Monday - Sunday: 7:00 AM – 7:00 PM
19. Liliesleaf

Immerse yourself in the compelling story of South Africa's freedom struggle at Liliesleaf, the former secret center of the anti-apartheid movement that is now a world-class interactive museum. It was here that Nelson Mandela and his comrades plotted the overthrow of the apartheid regime.

An insider tip is the audio guide, which provides a deeper understanding. Just a short drive away, you can also visit the Cradle of Humankind, where mankind's earliest ancestors were discovered. This trip will inspire your sense of history and evolution!

Liliesleaf
7 George Ave, Rivonia, Sandton

Monday - Friday: 8:30 AM – 5:00 PM
Saturday - Sunday: 9:00 AM – 4:00 PM
20. Korsman Bird Sanctuary
Experience the serenity and remarkable biodiversity of South Africa at Korsman Bird Sanctuary, a hidden spot in Boksburg. This sanctuary is teeming with over 150 species of birds, turning it into a kaleidoscope of colors and melodies. Enjoy the mesmerizing panorama of the lake as the sun sets, bathing the sky in shades of orange and red. Don't forget to pack a picnic to fully enjoy the magnificence of nature. Not far away is the vibrant East Rand Mall, a shopper's paradise for fashion and food lovers.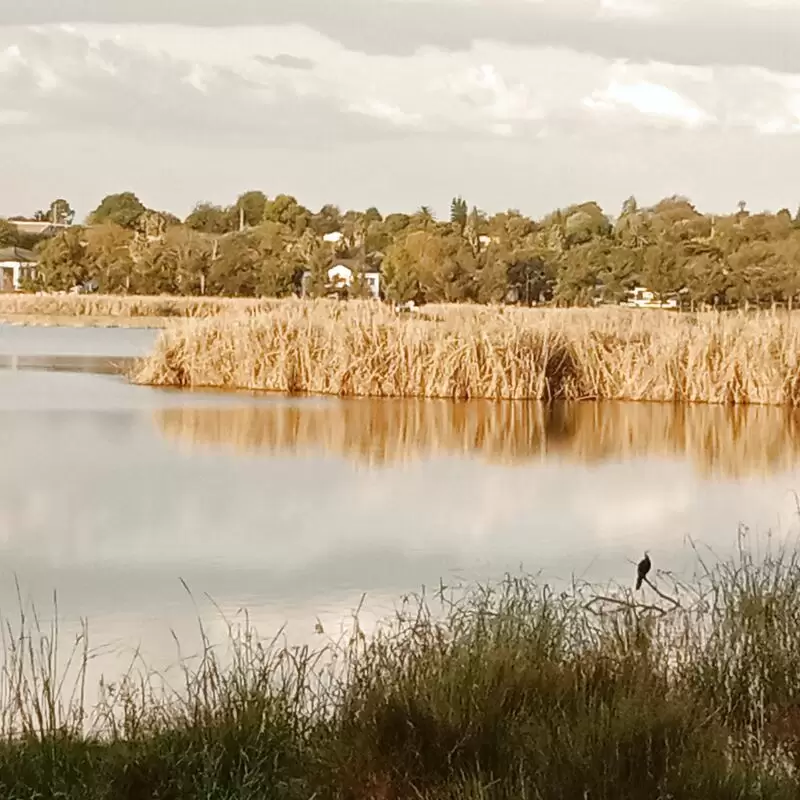 Korsman Bird Sanctuary
The Dr, Westdene, Benoni
Monday - Sunday: Open 24 hours
Best Time to Visit Boksburg
The best time to visit Boksburg, South Africa, is during the spring (September to November) and fall (March to May) months, when the weather is mild and invites outdoor activities.
Annual Weather in Boksburg
Boksburg 3-Day Forecast
Wed, 27 September
Night
58 °F
15 °C
0%
Morning
54 °F
12 °C
0%
Afternoon
66 °F
19 °C
66%
Evening
56 °F
13 °C
74%
Thu, 28 September
Night
55 °F
13 °C
63%
Morning
54 °F
12 °C
0%
Afternoon
65 °F
18 °C
0%
Evening
68 °F
20 °C
0%
Fri, 29 September
Night
62 °F
17 °C
0%
Morning
61 °F
16 °C
0%
Afternoon
75 °F
24 °C
0%
Evening
76 °F
24 °C
0%
Questions & Answers

What is the official language of Boksburg?

The official language of Boksburg, South Africa, is Zulu, as it is the most widely spoken language there. However, South Africa has 11 official languages, including English, Afrikaans, Ndebele, Sotho, Swazi, Tsonga, Tswana, Vendā, Xhosa, and Pedi. English, in particular, is widely spoken and used mainly in public and business life.

Can English be commonly spoken in Boksburg?

English is widely spoken in Boksburg, South Africa, as it is one of the country's official languages. Whether you are dining out, shopping or visiting local attractions, you will find that locals, service providers and government agencies generally speak and understand English. This multicultural city welcomes visitors from all over the world and English is often used for communication.

What is the city's main food?

In Boksburg, as in much of South Africa, there is no single main dish, but a variety of regional dishes influenced by different cultures. Traditional South African dishes such as boerewors (sausage), biltong (cured meat) and potjiekos (a slow-cooked stew) are most common in town. Local cuisine also includes bunny chow, an Indian curry dish from Durban served in a hollowed-out loaf of bread, underscoring the cultural melting pot that is Boksburg's culinary scene.

Is Boksburg safe to walk around at night?

As with many urban areas, safety in Boksburg can vary by neighborhood. In general, it is best to exercise caution, especially when traveling at night. Avoid secluded areas and keep your valuables safe. Take a cab or drive instead of walking when it is dark. It is always recommended to take common sense safety measures, such as being aware of your surroundings. Local advice can also be very helpful in deciding where to go and what to do.

What is Boksburg known for?

Boksburg, in South Africa's Gauteng province, is known for its history of gold mining and industrial development. The city is a central hub for numerous industries including aviation, manufacturing and mining. Boksburg also offers numerous recreational and outdoor activities with its numerous tranquil lakes and the popular Boksburg Lake Park, which is home to abundant birdlife. The city's rich cultural heritage and diverse urban life add to its unique charm.

Is it easy to get around Boksburg with public transportation?

Getting around Boksburg by public transportation can be a challenge due to the relatively limited system. The town itself is mainly served by cabs and minibuses. There are no streetcars, subways, or extensive bus routes. It is advisable to plan your trip in advance and know the local traffic rules. For exploring remote areas, renting your own vehicle is more convenient. Public transportation may not be the easiest, but it is a viable option for shorter distances within the city.

What is the currency used in Boksburg?

The currency used in Boksburg, South Africa is the South African Rand. It is denominated with the symbol "R" and the ISO code ZAR. The rand is divided into 100 cents. Denominations can vary, but common denominations are 10-, 20-, 50-, 100- and 200-rand bills, while coins are available in 5, 10, 20 and 50 cents and 1, 2 and 5 rand.

Is there any dress code in Boksburg?

There is no specific dress code for visitors in Boksburg, South Africa; you can dress casually for most events and establishments. However, if you plan to visit upscale restaurants or boutiques, you should opt for casual or semi-official attire. Since the weather in the region is generally warm and sunny, breathable, lightweight clothing is recommended for everyday comfort. Whatever you choose, make sure your attire is appropriate and respectful of cultural customs.

Can I drink tap water in Boksburg?

In general, tap water in Boksburg, and South Africa in general, is safe to drink as it meets World Health Organization standards for drinking water. However, water quality problems occur regularly, so it is advisable to drink bottled water, especially for people with sensitive stomachs. It is always advisable to keep up to date with local water quality.

Is it expensive to eat out in Boksburg?

Dining out in Boksburg, South Africa, is available for every budget. There are many affordable dining options for visitors, from local street stalls to casual eateries. Upscale restaurants can be a bit more expensive, but are still relatively inexpensive compared to other major cities around the world. Of course, costs can vary greatly depending on where you dine and what type of cuisine you choose.

Where can I find local music in Boksburg?

In Boksburg, South Africa, the East Rand Mall is a popular place to experience local music. This bustling retail complex frequently hosts concerts and events featuring South African artists. For a unique cultural experience, check out local pubs and bars like Fouche's Pub & Grill or the KEG & Swan, as they sometimes feature live music from local bands. In addition, local restaurants occasionally host music nights showcasing South Africa's vibrant music scene.

How friendly are local people in Boksburg?

Boksburg, South Africa, is known for its warm and friendly locals who take pride in their community. They are often willing to help with directions or suggestions, helping to create a welcoming and friendly environment for travelers. Locals are known for their hospitality and willingness to share their rich South African heritage. Whether at the markets, restaurants or local attractions, you will receive a warm welcome from South Africans.

Are there any local customs or traditions I should be aware of?

In Boksburg, South Africa, local customs are a blend of modern Western influences and traditional African cultures. Respect and courtesy are paramount, so always greet locals warmly. Traditional greetings often include a handshake. When visiting sacred cultural sites, conservative dress is encouraged. Do not take photos without asking permission. You may discover common eating habits at local restaurants. It is best to observe and participate in these.

Is Boksburg a family-friendly city?

Boksburg is indeed a family-friendly town with something for everyone. It has stunning natural surroundings, including Boksburg Lake, which is surrounded by abundant birdlife. The city is also home to the East Rand Mall, where families can shop, dine and go to the movies. For children, the Wild Waters water park is a popular destination for outdoor fun. The relatively safe streets and warm and welcoming communities make Boksburg an ideal destination for families.

How can I navigate in Boksburg without a smartphone?

Finding your way around Boksburg without a smartphone is not difficult. The public transportation system, including cabs and buses, is reliable. You can ask locals for directions, as people are usually helpful. You can also buy a local paper map to help you navigate. Use landmarks like Lake Boksburg, the East Rand Mall, or historic sites like the old Boksburg Post Office to help you find your way.

Is WiFi easily accessible throughout Boksburg?

Yes, WiFi is relatively easy to access throughout Boksburg. Many cafes, restaurants, hotels, and public places offer free or subscription-based WiFi services. However, speed and reliability can vary by location. In some residential and rural areas, coverage may be lower. It is advisable to check WiFi availability in advance if Internet access is critical to your visit. Mobile data is another common option for Internet access that provides good coverage in most areas.

Do public places in Boksburg have wheelchair access?

Yes, most public places in Boksburg, South Africa, are wheelchair accessible. This includes parks, museums, shopping centers and restaurants. The city places great emphasis on being inclusive and ensures that most public and tourist areas have the necessary facilities such as ramps, wide doorways, and accessible restrooms. However, it is advisable to check in advance if certain facilities are accessible.

What is the staple dish in Boksburg?

The staple food in Boksburg, as in the rest of South Africa, is boerewors - a type of spicy sausage. The boerewors recipe is characterized by its sinuous appearance and contains a variety of spices mixed with ground beef or pork. It is traditionally grilled and best enjoyed with a side dish of "pap," a corn porridge popular among locals. This hearty dish represents Boksburg's rich culinary tradition and is a must-try for visitors.

Is it customary to tip at restaurants in Boksburg?

Yes, it is common to tip in restaurants in Boksburg, as it is throughout South Africa. Generally, diners tip about 10-15% of the total bill. If your bill does not include a service charge and the service was good, it is polite to tip the staff. This is not mandatory, but it is a widely accepted practice and can be a significant part of a waiter's income.

What is the pace of life in Boksburg?

Boksburg, South Africa, is a mix of city and suburb where life has a gently pulsating rhythm. In the active industrial area, urban energy comes to life, while a quieter, more leisurely pace prevails in the residential areas. From the bustling café and restaurant scene to the peaceful retreats of the parks and lakes, Boksburg offers a balanced pace of life suitable for lovers of both fast and slow lifestyles.

How can I stay safe while traveling in Boksburg?

When out and about in Boksburg, South Africa, keep yourself safe by staying in well-lit and busy areas, especially in the evening. Secure your valuables at all times and avoid displaying expensive items in public. It is also advisable to hire registered cabs or use reliable ride-sharing services. Finally, always be aware of local news and events and heed all advice and warnings from the authorities.

Can I easily get vegetarian or vegan food in Boksburg?

Yes, Boksburg offers several vegetarian and vegan options. A number of restaurants and cafes in town have vegetarian and even vegan dishes on their menus. There are also several health food stores where you can buy vegetarian and vegan ingredients. While there is not an extensive list of purely vegetarian or vegan establishments in Boksburg, it is certainly possible to eat a vegetarian diet while visiting the city.

Do locals in Boksburg expect bargaining at markets?

Yes, haggling is a common practice in the markets of Boksburg, South Africa. It is seen as a social interaction and a way to get a better deal on locally made crafts, clothing and food. However, it is important to maintain respect for the vendors by conducting negotiations in a friendly and appropriate manner. Always remember that the goal is to get a fair price, not necessarily the lowest. If done right, both parties will be satisfied.

Where can I get emergency medical help in Boksburg?

In Boksburg, you can access emergency medical care at Netcare Sunward Park Hospital. It offers a range of services such as general medical and surgical care, as well as specialized departments for emergencies. The hospital is equipped with state-of-the-art medical facilities and has highly trained staff to ensure quick and effective treatment. In a critical situation, you can also dial the national emergency number 10177, which is available 24/7.

Is Boksburg a suitable place for solo travelers?

Yes, Boksburg is a great destination for solo travelers who have a knack for exploring. This South African city is known for its safety and hospitable locals. It offers solo travelers a mix of culture, nature and historical attractions such as the East Rand Mall, Le Grange Bird Park and Vic Barlow Nature Reserve. Boksburg is also well connected to other major cities and offers opportunities for day trips. Solo travelers will have plenty to do while feeling safe and comfortable.

Feedback

I hope you found this article informative and helpful. I'm eager to improve the content and make it even more valuable for you. If you have any feedback or suggestions, I would love to hear from you.

Do you have any tips or hidden gems that you think should be added to the list? Are there any areas that you feel could use more explanation or clarification?

Your input is greatly appreciated and will help us to continue providing high-quality content that meets your needs and interests. Please feel free to share your thoughts.