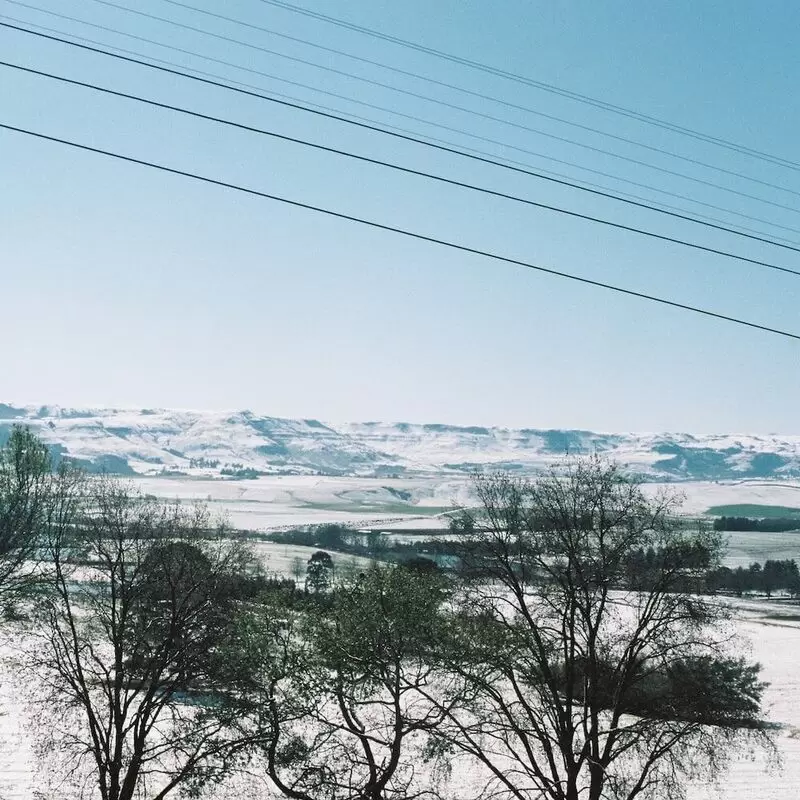 1. Maloti Drakensberg Park
The Maloti-Drakensberg Park is a UNESCO World Heritage Site and combines breathtaking landscapes with the extraordinary rock art of the San people. Hike through rugged mountains, explore crystal clear rivers or simply enjoy the tranquil beauty. Don't miss the rare bearded vulture - the park is an important sanctuary for this magnificent bird. Nearby Sani Pass offers an exhilarating 4x4 adventure with its winding, steep tracks leading to surreal views of the majestic Drakensberg peaks.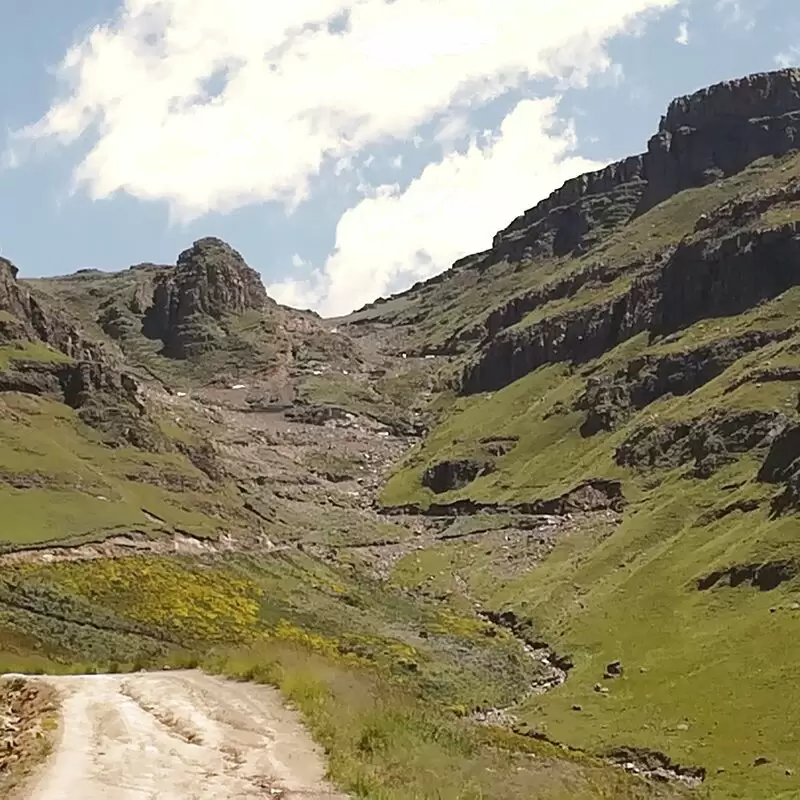 Maloti Drakensberg Park

Monday - Sunday: 7:30 AM – 5:00 PM
2. Nelson Mandela Capture Site
Visiting the place where Nelson Mandela was captured in Underberg is like stepping into a captivating chapter of history. Take a look at the life of a global icon, Mandela, at the very point where he was captured in 1962. Deepen your knowledge of South Africa's turbulent past by exploring the museum's informative exhibits. Discover the impressive steel sculpture, where 50 steel columns are arranged to depict Mandela's face from a specific angle - a thought-provoking masterpiece you won't soon forget. Also, don't miss the nearby Umgeni Valley Nature Reserve, teeming with wildlife and unparalleled scenery.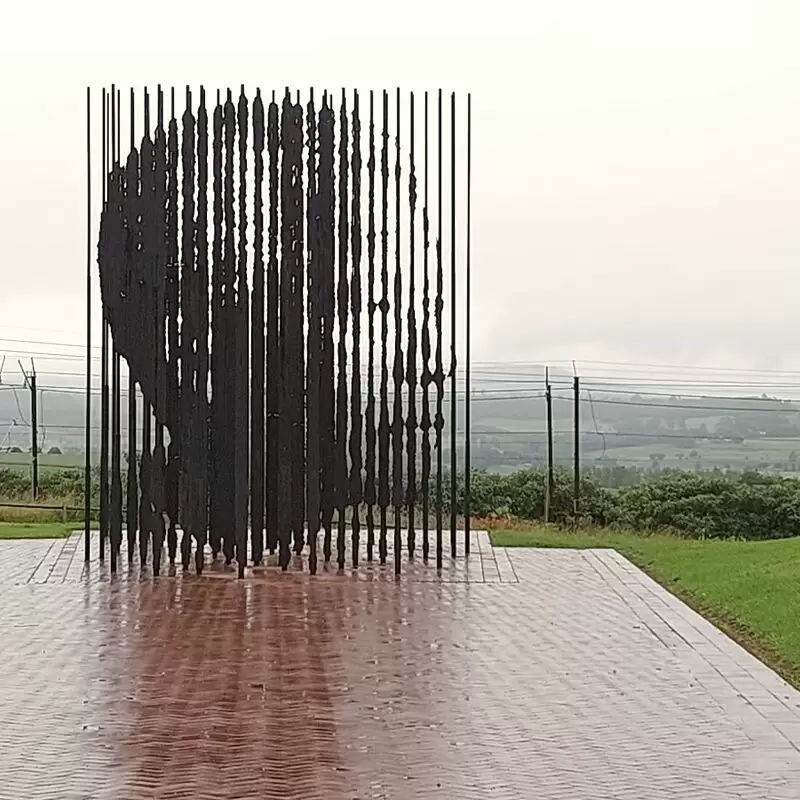 Nelson Mandela Capture Site
Mandela Capture Site, R103, Howick
Monday - Sunday: 8:30 AM – 5:00 PM
3. Splashy Fen Music Festival
Experience an eclectic musical spectacle at the Splashy Fen Music Festival in Underberg, known as South Africa's oldest music festival. Imagine reveling in a variety of genres from folk to rock amidst the breathtaking Drakensberg Mountains. In 2022, the festival will be held for the 32nd time - get carried away by the legendary "Splashy Spirit". Don't miss the Fringe stage, a hidden gem showcasing emerging talent. Visit the impressive Sani Pass, a mountain pass with spectacular views.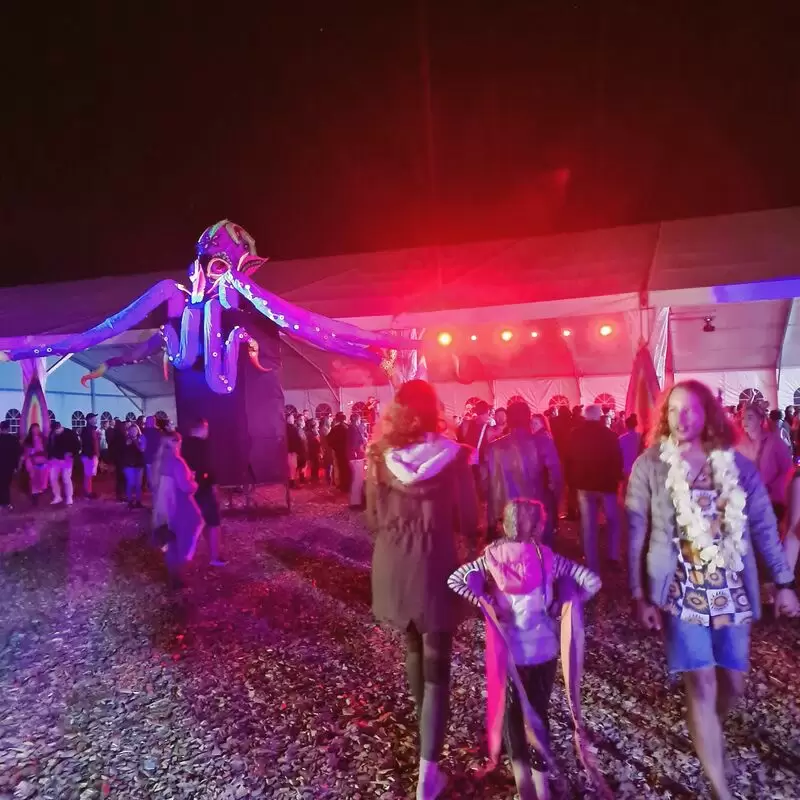 Splashy Fen Music Festival
Bushman's Nek Rd, Underberg
4. Kenmo Lake
Lake Kenmo offers its visitors a harmonious blend of tranquility and natural beauty. Ideally located amidst serene mountains, the lake is radiantly beautiful in all seasons, making it perfect for nature lovers. Visitors can admire the sublime dam, forest and beautiful picnic areas. Moreover, you can enjoy uninterrupted views on the small hiking trails near the lake. Not far away is the extraordinary Sani Pass, a mountain pass in Lesotho that offers a breathtakingly beautiful drive.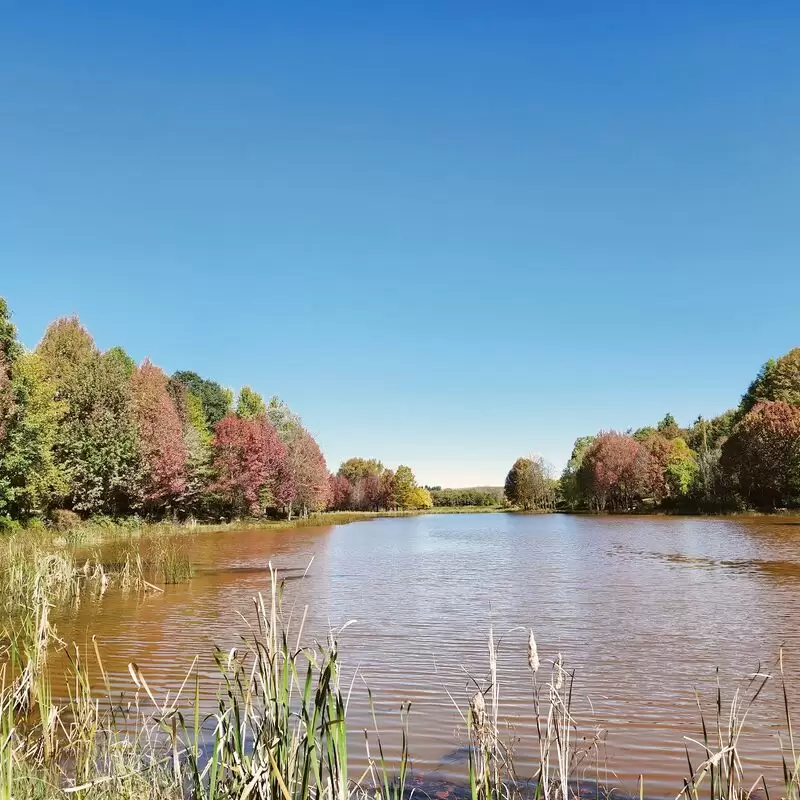 5. Khotso Lodge & Horse Trails
At Khotso Lodge & Horse Trails in Underberg, you can get off the beaten path and experience the rugged beauty of this South African gem. The lodge is a horse lover's paradise, offering exceptional horseback riding tours. The hiking trails through the rural surroundings and the breathtaking Drakensberg Mountains will satisfy your longing for untouched landscapes. Stay in the unique traditional rondavels for a truly authentic experience. Close to Khotso Lodge is the famous Sani Pass, an exhilarating 4x4 mountain drive with unsurpassed views. Get ready for a unique rendezvous with untouched nature.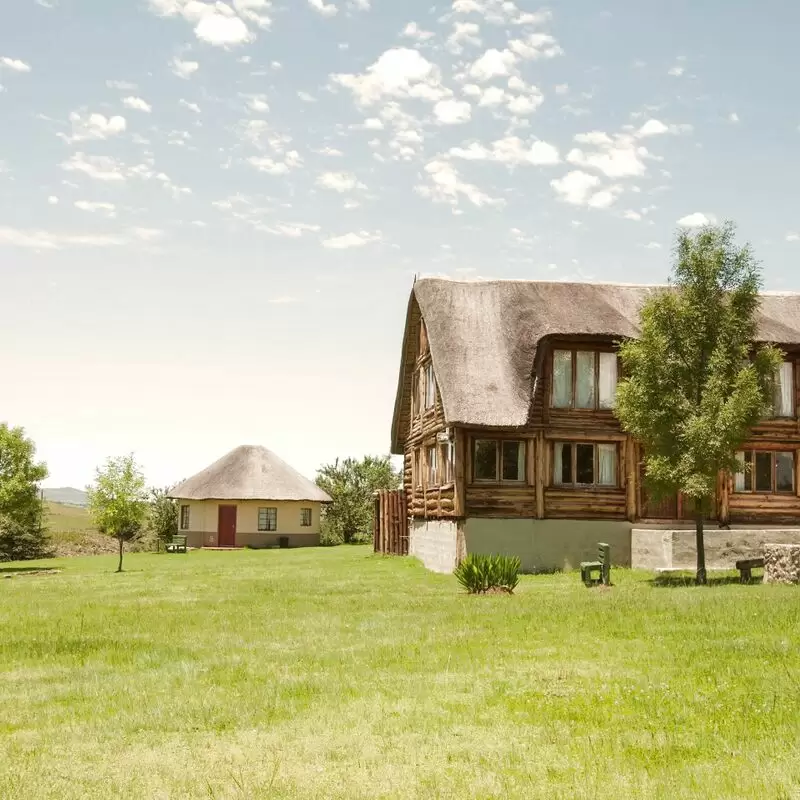 Khotso Lodge & Horse Trails
Drakensberg Gardens Road Drakensberg, Underberg
Monday - Sunday: 7:30 AM – 8:00 PM
6. Umzimkulu River Lodge
Immerse yourself in the tranquil oasis of Umzimkulu River Lodge - an idyllic riverside retreat nestled in the Underberg Mountains. Surrounded by lush landscapes, it's perfect for nature lovers and adventure seekers. Enjoy exciting activities like river rafting or hiking in the summer, and cozy up by the fireplace in the winter. For foodies, there are gourmet restaurants nearby. Don't miss the majestic Sani Pass nearby, a gateway to the mountain kingdom of Lesotho with incredible views. Certainly a retreat worth experiencing!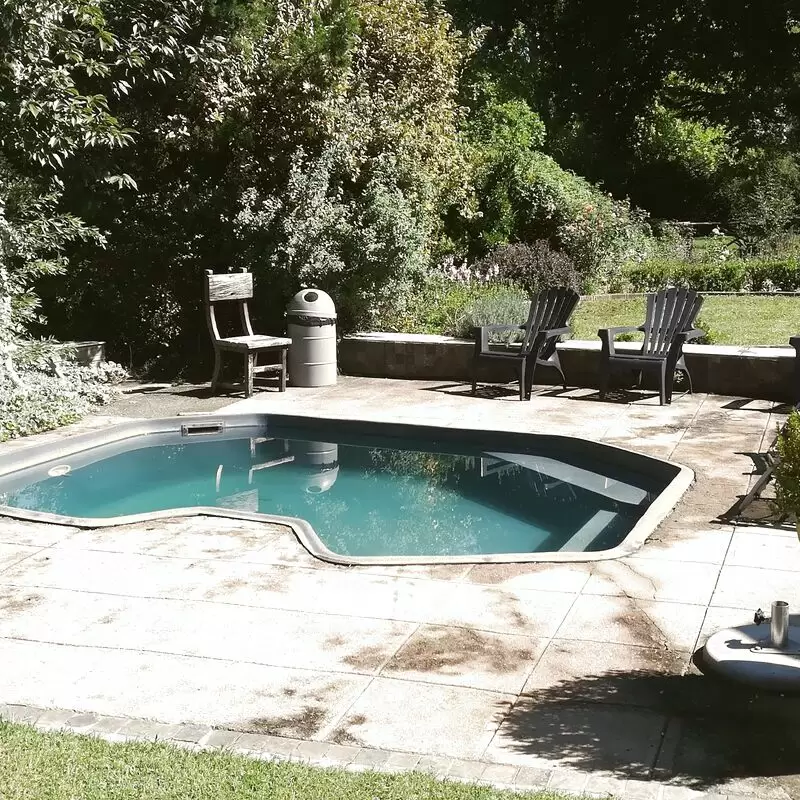 Umzimkulu River Lodge
Underberg, South Africa
Monday - Sunday: 9:00 AM – 5:00 PM
7. Silverstreams Caravan Park
At Silverstreams Caravan Park in Underberg, you can experience the rugged, untamed beauty of the southern Drakensberg Mountains. Here you can camp or set up a caravan amid alpine meadows and crystal clear streams - a real treat for fly fishers. Don't miss the rich bird life and discover species you may never have seen before. Enjoy quiet mountain walks, and if you're lucky, you may spot eland in the adjacent national park - a sight only insiders know about. Dive deeper into the Drakensberg with Sani Pass - a nearby spectacular mountain road.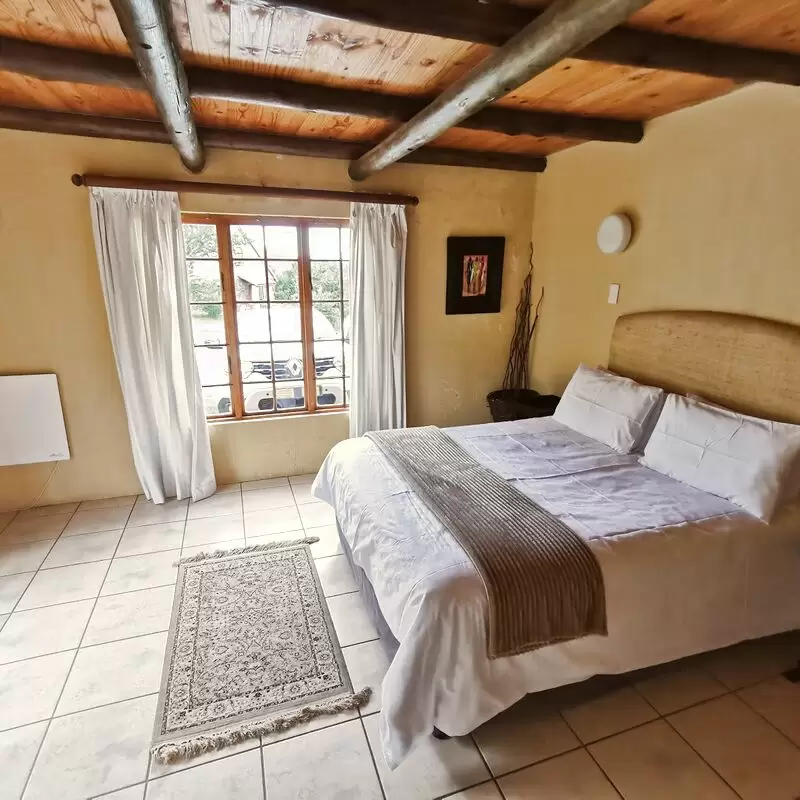 Silverstreams Caravan Park
Silverstreams Farm, D2, Underberg
8. Himeville Museum
Immerse yourself in a journey through time at the Himeville Museum. Located in an impressive historic building that was originally a prison dating back to 1900, it offers fascinating insights into the history and culture of Underberg. From authentic Stone Age tools of the San Bushmen to artifacts from the Boer War, this treasure trove will bring you closer to the spirit of the past. As you explore, be sure to note that the original cell doors are still intact, creating a unique atmosphere. Nearby, you'll find the southern Drakensberg Mountains, a natural wonder that you must visit.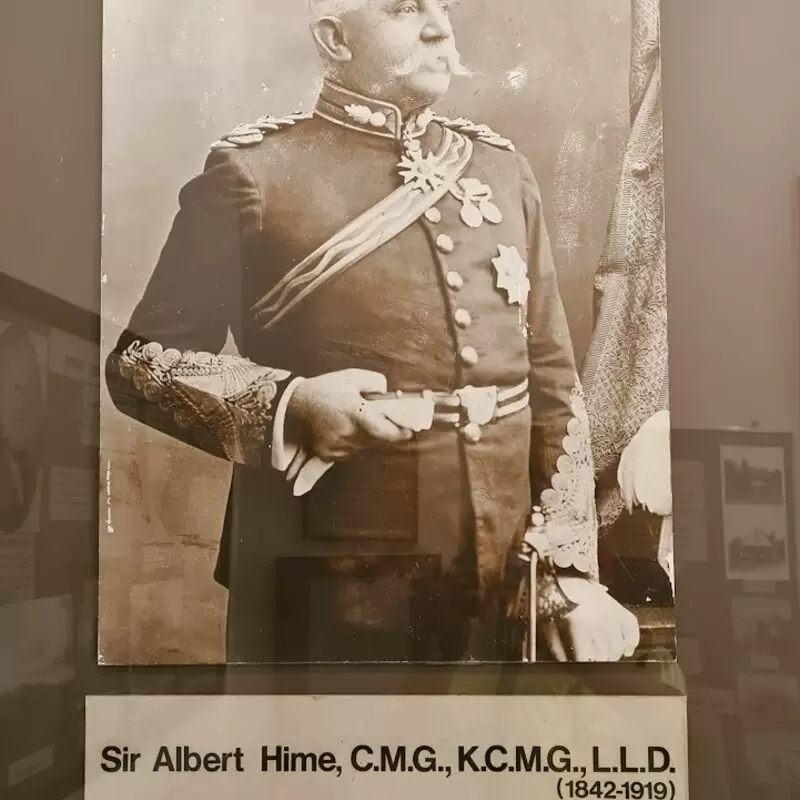 Himeville Museum
Arbuckle St, Himeville, 3256
Monday: Closed
Tuesday - Saturday: 9:00 AM – 3:00 PM
Sunday: 9:00 AM – 12:30 PM
9. Sani Window Bed & Breakfast
A visit to the "Sani Window Bed & Breakfast" offers a typical South African experience in the heart of the Underberg. You will enjoy the breathtaking views of the rustic charm of the Underberg Mountains. The cozy rooms offer homey comforts and an authentic rural atmosphere that invites you to relax. The hostel is a hotspot for birdwatchers, who can spot over 150 species here. It is just a stone's throw from the famous Sani Pass, which is great for scenic drives and adventurous off-road expeditions.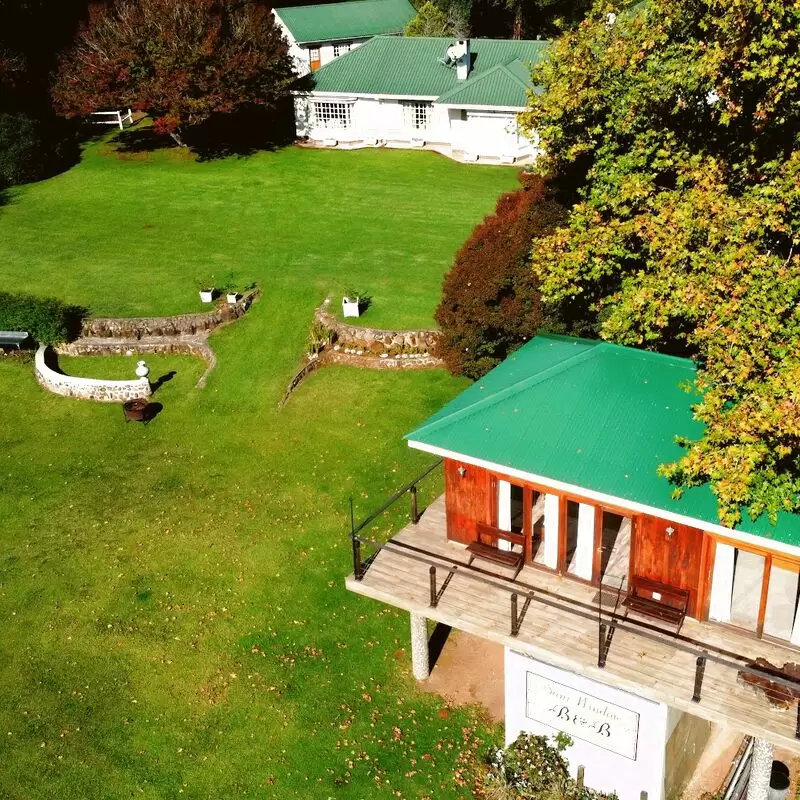 Sani Window Bed & Breakfast
13 Fairway Avenue, Underberg
Monday - Sunday: Open 24 hours
10. Fairways Gold Crown Resort
Fairways Gold Crown Resort in Underberg is a gem and offers breathtaking views of the Drakensberg Mountains. Ideal for outdoor enthusiasts, the resort has an 18-hole golf course, tennis courts, and horseback riding trails. Kids will love the playroom, while adults will appreciate the wellness spa. Tip. Visit the resort outside of high season, when it's quieter. If you're in Underberg, check out the nearby Splashy Fen Music Festival for a taste of local culture.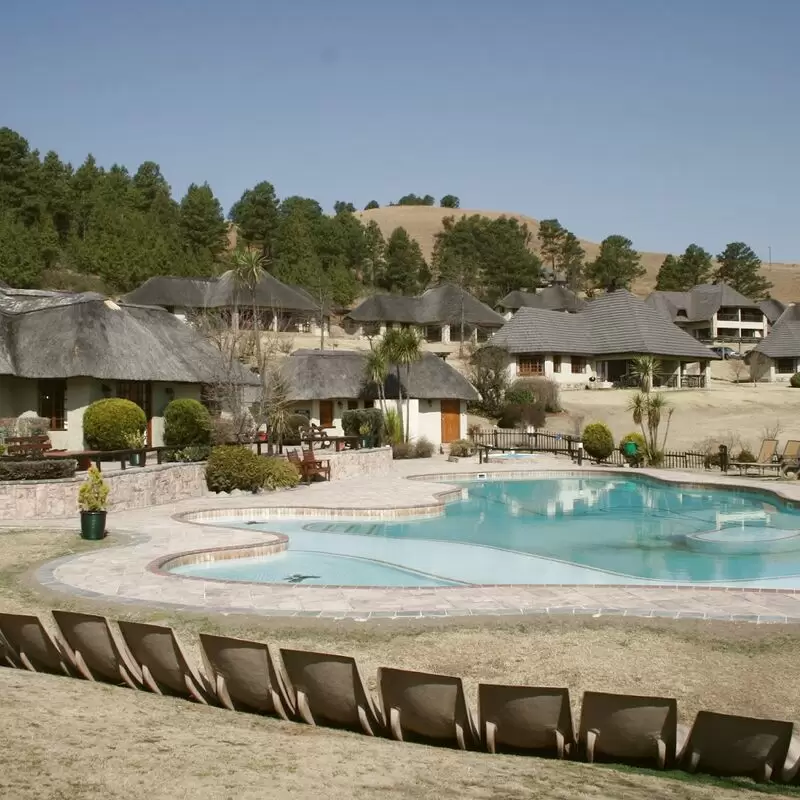 Fairways Gold Crown Resort
Drakensberg Gardens Road, Underberg, 3257
11. Elgin Guesthouse
Located in the heart of Underberg, Elgin Guesthouse beckons with cozy charm. This gem offers a rustic interior with old gems from Underberg's rich history and majestic mountain views. From here, Sani Pass is easily accessible, a traveler's dream route with breathtaking views. A leisurely stroll will also take you to the local farmer's market, where you can experience local culture and fresh produce firsthand. The Elgin Guesthouse is where the essence of Underberg really unfolds.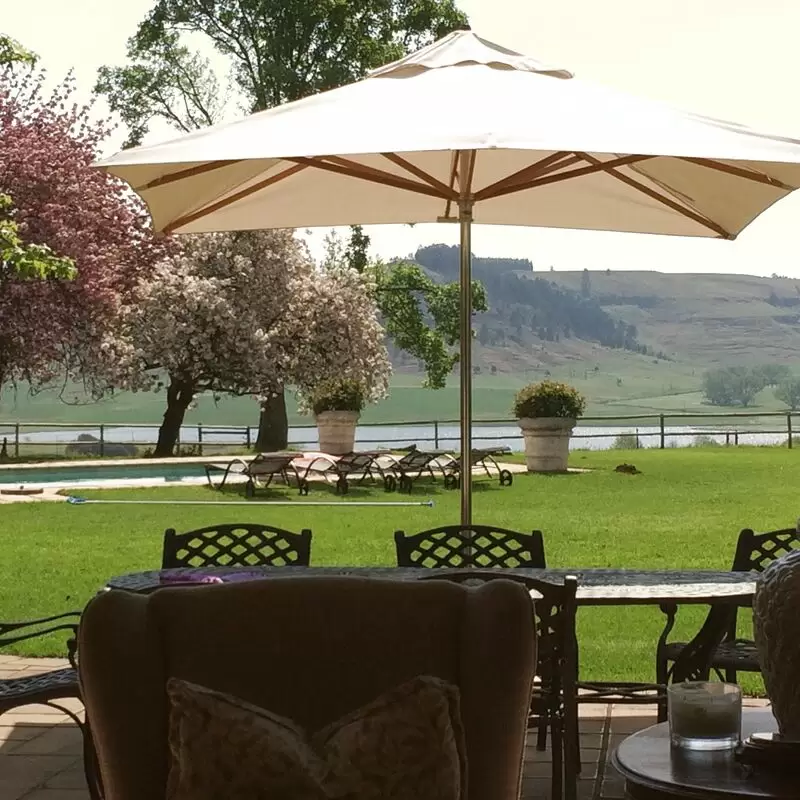 Elgin Guesthouse
Drakensberg Gardens Road, Underberg , Southern Drakensberg, Underberg
Monday - Sunday: 7:00 AM – 5:00 PM
12. Hippo Pools
Visiting the Hippo Pools in Underberg is like entering a fantastic ecosystem with vibrant aquatic life. It's an exciting chance to see hippos in their natural habitat. Put your photography skills to the test by photographing these majestic creatures at sunset, when the sun creates a beautiful backdrop. Don't forget the birds - they're a great sight too! Just a stone's throw away is Sani Pass, a scenic mountain hike for those who thirst for adventure alongside the splendor of Mother Nature.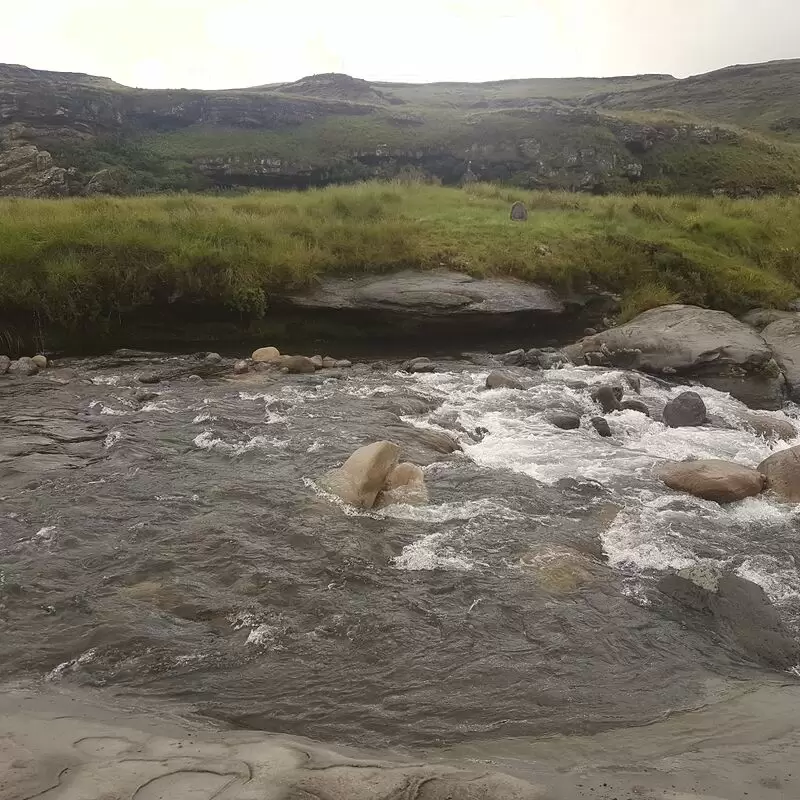 13. Bisley Valley Nature Reserve

Bisley Valley Nature Reserve in Underberg is an enchanting retreat that showcases the heart-stopping beauty of South Africa's natural landscape. Nestled in panoramic hills and lush forests, it beckons nature lovers with its rich biodiversity. Imagine walking under the expansive canopy and observing a variety of bird species. The place is located near important landmarks like Sani Pass, which offers incredible hiking trails.

Insider tip: Don't forget to keep an eye out for the mysterious bushbuck that lives in the reserve - it's exciting to see this elusive animal! End your day with a magnificent African sunset - a sight not to be missed.

Bisley Valley Nature Reserve
Gladys Manzi Rd, Westgate, Pietermaritzburg

Monday - Sunday: Open 24 hours
14. Roof of Africa Tours Sani Pass & Lesotho Tours
The "Roof of Africa Tours | Sani Pass & Lesotho Tours" in Underberg is a hidden gem. Touted as an exciting adventure, the tour takes you up Africa's highest driveable pass, Sani Pass, and reaches Lesotho. Experience breathtaking panoramas, meet the local Basotho people, sample local cuisine and observe fascinating wildlife - including the elusive bearded vultures. End your expedition at the highest pub in Africa for a unique experience. The nearby Giants Cup Wilderness Reserve is an untouched paradise to explore.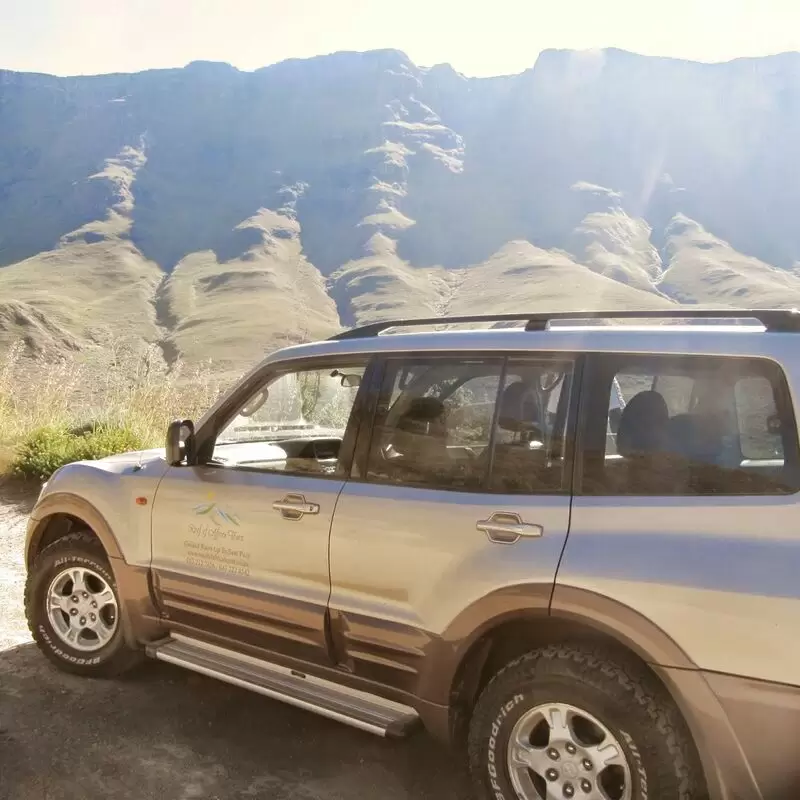 Roof of Africa Tours Sani Pass & Lesotho Tours
Sani Rd, Himeville
Monday - Sunday: 8:00 AM – 5:00 PM
15. Sani Pass Tours Lesotho Day Trips & Tours
Embark on the exhilarating Sani Pass Tour, a bucket list adventure that offers a wild mountain trek from Underberg to Lesotho. In roaring off-road vehicles, you'll make your way through steep, rugged terrain to the highest pub in Africa. An incredible spectacle of flora, fauna and birdlife awaits. It's not just a tour, it's a journey through history and resilience. Nearby, you can enjoy the tranquil beauty of the hiking trails in the southern Drakensberg Mountains or be enchanted by horseback riding in the mountains of Lesotho.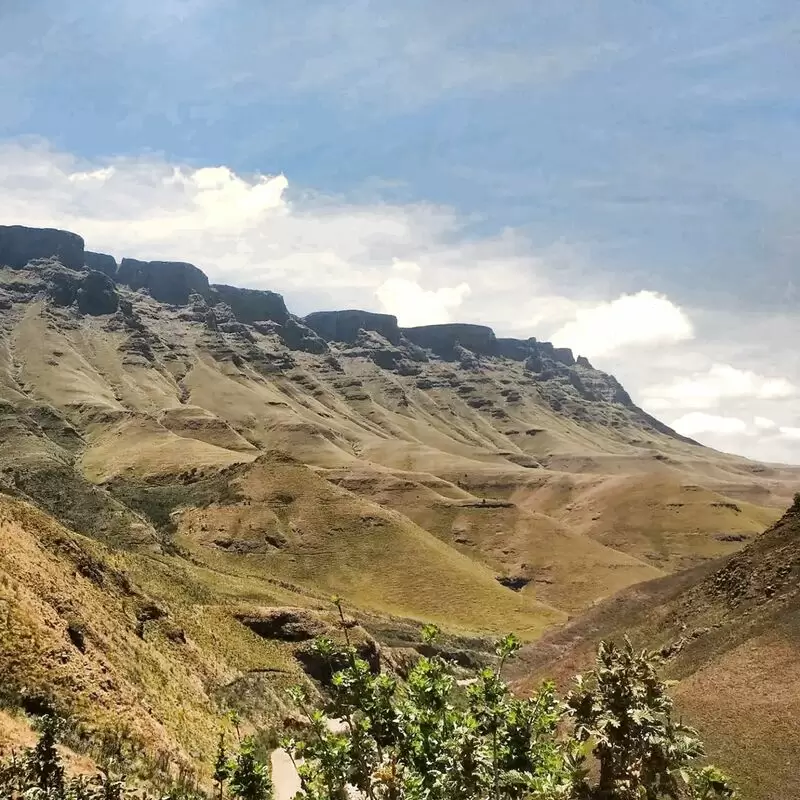 Sani Pass Tours Lesotho Day Trips & Tours
64 Main Road, Underberg
Monday - Sunday: 8:00 AM – 8:00 PM
16. Meadow Lane Country Cottages Underberg
Discover the tranquil bliss of Meadow Lane Country Cottages in Underberg! Nestled in lush greenery and set against the backdrop of towering mountains, this exceptional destination offers the epitome of a country escape. Experience the great outdoors on unusual hiking trails that feature local flora. Each cottage boasts rustic elegance and unparalleled privacy. Pleasure seekers will appreciate the on-site trout fishing and horseback riding opportunities. Just a stone's throw away, you can explore the fascinating Sani Pass, known for its dramatic mountain scenery and thrilling 4x4 drives.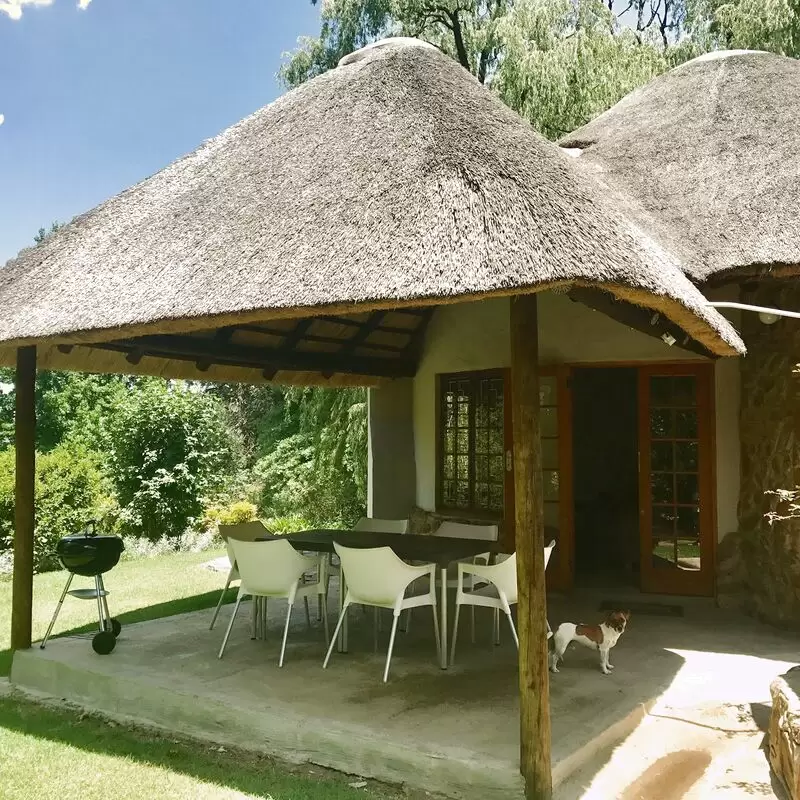 Meadow Lane Country Cottages Underberg
Drakensberg Gardens Road, 3257
Monday - Saturday: 8:00 AM – 4:30 PM
Sunday: Closed
17. Kamberg Nature Reserve
A trip to Underberg is not complete without exploring Kamberg Nature Reserve. This emerald green gem is dotted with scenic hiking trails, lush flora and diverse wildlife. The reserve is also home to ancient San rock carvings that offer a glimpse into early human civilizations. Don't miss the "Rosetta Loop," a hiking trail popular with locals that offers magnificent mountain views. Nearby, you can also visit the majestic Drakensberg Mountains for another dose of breathtaking nature.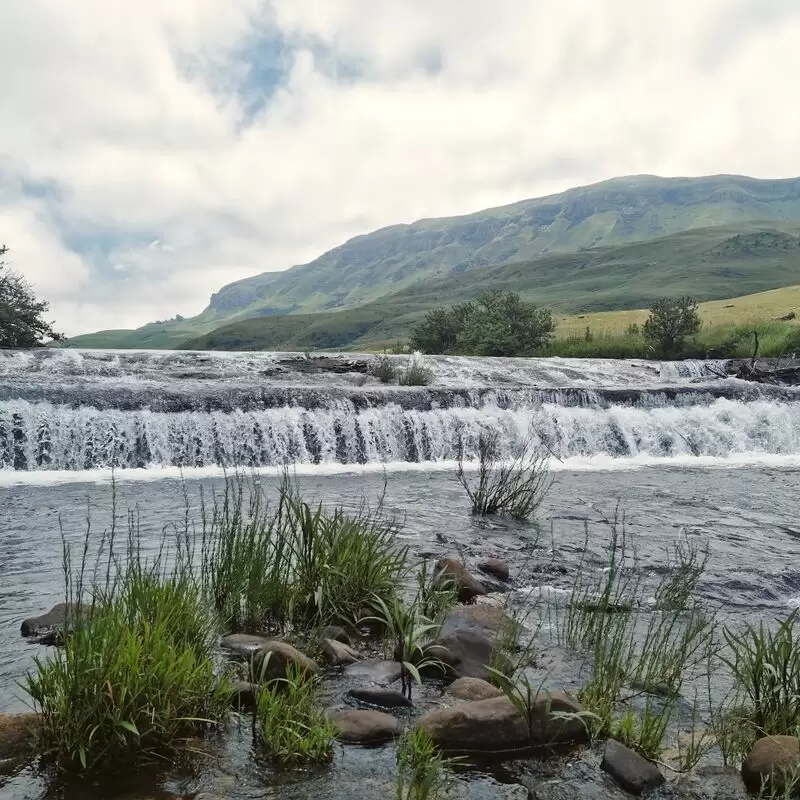 Kamberg Nature Reserve
Highmoor, 3300
Monday - Sunday: 6:00 AM – 6:00 PM
18. Major Adventures Sani Pass Day Trips
Venture on Underberg's "Major Adventures - Sani Pass Day Trips" and experience an unparalleled adventure. The unspoiled, rugged beauty of Sani Pass will captivate you as you navigate the winding trails with experienced local guides. Sweeping vistas, the chance to see eland or bearded vultures, and a visit to a traditional Basotho village add to the appeal of this tour. Also visit the nearby Drakensberg Gardens Golf & Spa Resort, where you can relax at the highest level. This is not just a trip, but a glimpse into the soul of Africa.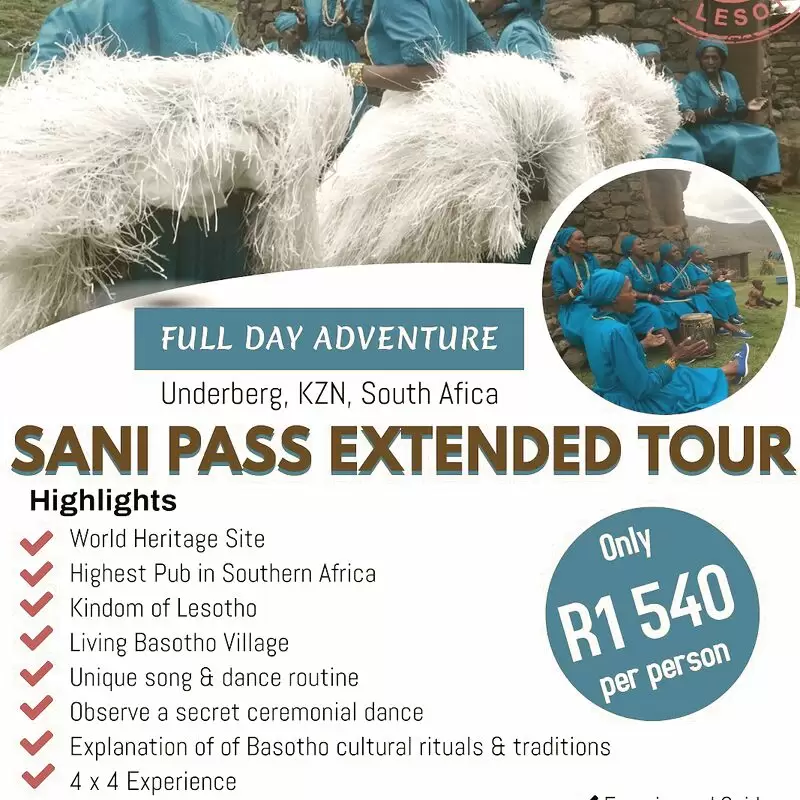 Major Adventures Sani Pass Day Trips
37 Old Main Rd, Underberg, 3257
Monday - Sunday: Open 24 hours
19. House at Glengariff Self Catering Underberg
Visit the House at Glengariff Self Catering Underberg and experience a unique landscape. This cozy retreat offers breathtaking views of the southern Drakensberg Mountains with plenty of opportunities for hiking and bird watching. Experience the traditional South African braai in this picturesque setting. Just a stone's throw away, you can visit the fascinating Underberg Cheese Factory, a little-known gem for foodies. Or take a short drive to Sani Pass for breathtaking scenery and a glimpse into Lesotho's culture. It's a serene escape from the daily grind!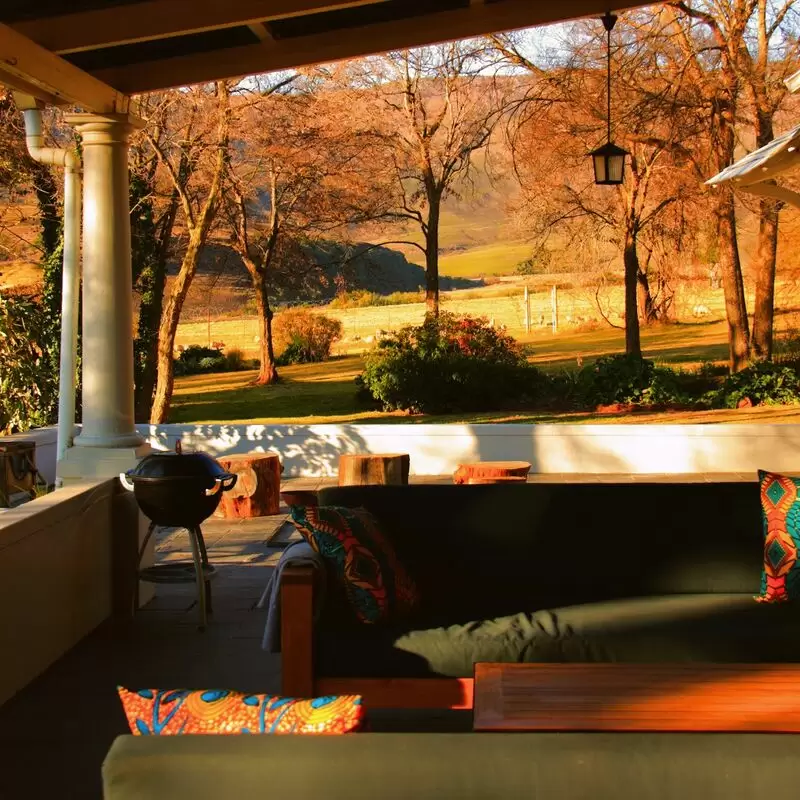 House at Glengariff Self Catering Underberg
Unnamed road Off Route P27-1, Underberg
Monday - Sunday: 7:00 AM – 6:30 PM
20. Underberg Country Club
Visit Underberg Country Club for a truly enchanting experience that reflects the charm of South Africa. Set amidst a spectacular mountain panorama, this is the perfect place to get away from the city. It offers a scenic 9-hole golf course for enthusiasts and lush hiking trails for hikers. Enjoy a delicious meal at the on-site restaurant while watching the sun set over the mountains. Just a short drive away are the enchanting Drakensberg Gardens, an undeniable gem in the area.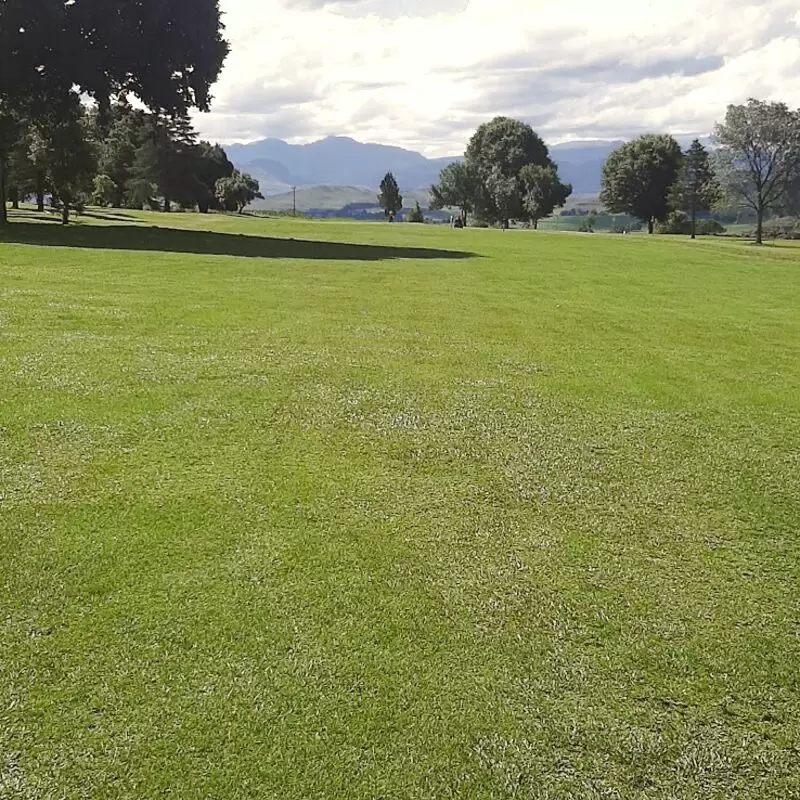 Underberg Country Club
R617, Underberg
21. Dragons Landing Guest Farm
Experience authentic South African farm life at Dragons Landing Guest Farm in Underberg. Nestled in a breathtaking landscape, this place offers luxurious and unique accommodation options such as rondavels (African-style cabins). Here you can go horseback riding, fishing and hiking during the day and stargazing at night. At the end of your stay, you can indulge your taste buds with a traditional South African braai (barbecue). In addition, the famous Sani Pass, a mountain trail with panoramic views, is just a short drive away. This place truly promises an unforgettable visit.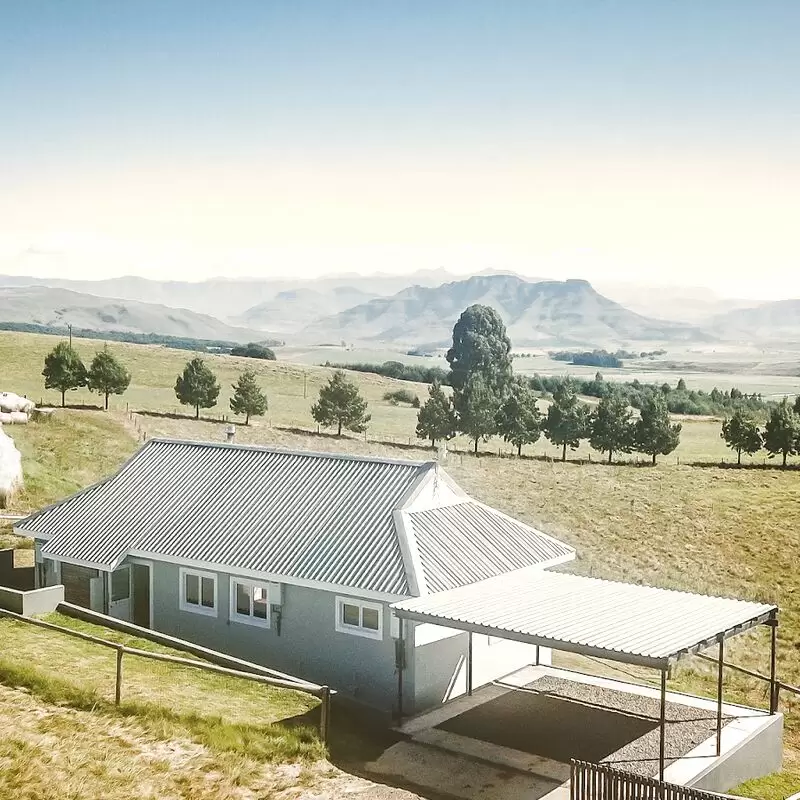 Dragons Landing Guest Farm
Box 651 D1 Bushmans Nek Road, Underberg
Monday - Sunday: 9:00 AM – 5:00 PM
Best Time to Visit Underberg
The best time to visit Underberg, South Africa, is during the summer months, from November to March. During this time, temperatures are warm and ideal for outdoor activities. For snow sports enthusiasts, the best time is the winter months (June to August) with occasional snowfall. Always pack versatile clothing because of the unpredictable weather.
Annual Weather in Underberg
Underberg 3-Day Forecast
Wed, 27 September
Night
42 °F
5 °C
60%
Morning
42 °F
5 °C
0%
Afternoon
61 °F
16 °C
89%
Evening
44 °F
7 °C
67%
Thu, 28 September
Night
43 °F
6 °C
76%
Morning
41 °F
5 °C
0%
Afternoon
57 °F
14 °C
62%
Evening
49 °F
10 °C
0%
Fri, 29 September
Night
46 °F
8 °C
0%
Morning
47 °F
9 °C
0%
Afternoon
75 °F
24 °C
0%
Evening
69 °F
20 °C
0%
Questions & Answers

What is the local language spoken in Underberg?

The predominant local language spoken in Underberg, South Africa is Zulu, also called isiZulu. Zulu is one of the most widely spoken languages in South Africa. However, due to the country's great cultural diversity, English and Afrikaans are also spoken by many. Visitors can still communicate successfully as English is widely spoken and understood in the business districts, tourist spots and by professionals in the travel industry.

Are there any local customs I should be aware of?

When visiting Underberg, South Africa, it is important to respect local customs. Zulu culture is very distinct, and greetings are important - a simple "Sawubona" (hello) can go a long way. Always ask permission before taking photos of locals. In rural areas, it is customary to bring a small gift when visiting a home. Most South Africans value punctuality, but the concept of "African time" prevails, often delaying events.

How safe is Underberg for tourists?

Underberg, South Africa, is generally considered to be quite safe for tourists. As with all destinations, it is recommended that visitors remain vigilant and watch their belongings at all times. Violent crimes are rare and security incidents are mostly minor thefts or pickpockets. Locals are friendly and helpful to visitors. If tourists stay in well-populated areas, especially during the day, and heed the safety advice of local tourism authorities, they should enjoy a stress-free trip.

Is tap water safe to drink in Underberg?

While the quality of water can vary, it is generally advisable to drink bottled water in Underberg, South Africa. Although tap water is treated to be safe for locals, visitors may not be accustomed to the particular mineral content and microorganisms that can cause mild stomach upset. For convenience and safety, especially for people with sensitive stomachs, it is recommended to drink boiled or bottled water during your stay.

What kind of local cuisine is Underberg known for?

Underberg, South Africa, offers a diverse mix of culinary delights that draws from Zulu and British influences. You can enjoy local specialties such as biltong, a type of dried, cured meat, and boerewors, a unique, wrapped sausage. Seafood dishes, prepared primarily from local rivers, are also popular. Corn, beans and vegetables play an important role in regional cuisine recipes. Try hearty stews and tasty barbecue dishes and experience authentic South African cuisine in Underberg.

How convenient is public transportation in Underberg?

Underberg, South Africa, is a small, rural town that relies mainly on private vehicles and cabs. Public transportation is not as numerous or regular as in larger cities. However, there are regular minibuses to certain destinations. If you want to be more comfortable, rent a private vehicle or use a cab service to explore the area on your own schedule. Note, however, that rural roads can be challenging without the right vehicle, especially for the Sani Pass, which requires a four-wheel drive vehicle.

Can I easily communicate in English in Underberg?

Yes, you can easily communicate in English in Underberg, South Africa. English is one of the most commonly spoken languages in this region, as it is one of the official languages in South Africa. The majority of locals are fluent in English, so travelers have a minimal or no language barrier, making it convenient to go about daily tasks, shop, ask for directions, or converse with locals.

What is the general cost of meals in Underberg?

In Underberg, South Africa, the cost of a meal can vary depending on the restaurant you choose. On average, you can expect a budget meal at an inexpensive restaurant to cost between 60 and 100 ZAR (4 to 7 USD). In a mid-range restaurant, a meal for two can cost around 300 to 500 ZAR (20 to 34 USD). Higher class restaurants, of course, cost more. These prices are only general estimates and may vary depending on the establishment and the type of meal.

Is Underberg friendly towards vegetarian or vegan diets?

In Underberg, South Africa, it is possible to eat a vegetarian or vegan diet, but choices can be limited as the area is predominantly meat-loving. Local restaurants serve mainly traditional South African dishes, which often include meat. However, some eateries also offer vegetarian or vegan options. For more choice, there are also supermarkets where you can buy fresh fruits, vegetables and other plant-based products for self-catering. Strict vegans or vegetarians are advised to check before visiting.

Is there any unique wildlife in the Underberg region?

In Underberg, South Africa, the wildlife is diverse and magnificent, including several species of antelope, warthogs and baboons. This region is also a bird lover's paradise with hundreds of bird species including raptors, endangered vultures and the Cape parrot. The nearby Drakensberg Mountains also provide sanctuary for unique animals such as the elusive leopard, the mountain reedbuck and the rare southern bald ibis.

Can I go on a self-guided tour in Underberg?

Of course you can. Underberg is well suited for self-guided tours because of its scenic beauty and well-marked attractions. You can explore the majestic Drakensberg Mountains, hike the green trails, or take a leisurely drive over the Sani Pass. The region is also known for its birdlife, so birdwatchers will get their money's worth. In the town itself, there are some quaint stores and eateries for explorers. However, keep in mind that some activities, especially Sani Pass, may require a guided tour for safety reasons.

Is the area surrounding Underberg worth exploring?

Absolutely! In the vicinity of Underberg are the magnificent Drakensberg Mountains, one of the most impressive landscapes in South Africa. This area offers wonderful hiking trails, rock art sites and the Sani Pass - an exciting 4x4 drive up into Lesotho. The nearby Mkhomazi Wilderness Area is also a must for nature lovers. With diverse flora and fauna, spectacular views and cultural depth, the Underberg area is truly worth exploring.

How to contact emergency services in Underberg?

In Underberg, South Africa, you can reach emergency services at specific numbers. For security-related emergencies, dial 10111 for the police. For medical emergencies, dial 112 from a cell phone or 10177 from a landline phone. For fire emergencies, dial 10177. Be sure to provide clear information about your location when you call.

Are there any specific safety measures during hiking?

When hiking in Underberg, South Africa, make sure to stay on marked trails to avoid getting lost. Apply sunscreen, wear protective clothing and drink plenty of water to avoid sunburn and dehydration. For safety reasons, it is advisable to hike with a local guide as wildlife encounters may occur. Do not hike alone, but inform someone of your hiking plan, including expected return time. Check weather conditions before setting out, as sudden changes in weather can make hiking trails dangerous.

Is it common to tip at restaurants in Underberg?

Yes, it is quite common to tip at restaurants in Underberg, South Africa. As in most places in South Africa, the usual tipping rate is about 10-15% of the total bill. This is considered a sign of gratitude for good service. However, tipping is not mandatory and ultimately depends on your satisfaction with the service you receive. Your generosity is always appreciated by the hardworking staff.

What's special about Underberg's culture?

Underberg, South Africa, boasts a rich blend of cultures influenced primarily by the Zulu, British and Dutch settlers. This fusion is evident in the unique art, music and craft scene. The Zulu are strongly represented, and their traditional dances and art forms are frequently seen. Underberg is also home to the Splashy Fen Music Festival of the Southern Drakensberg, showcasing a range of musical genres and complemented by the famous hospitality of the farmers. The town features notable English architecture, a nod to its colonial history.

How to respect local traditions in Underberg?

Respecting local traditions in Underberg, South Africa, is about recognizing the cultural diversity of the region. Visitors should avoid negative or derogatory remarks about customs, beliefs or people. Dress modestly, especially in rural and religious areas, to respect local norms. Always ask permission before taking photos of local people, their homes or activities. Participating in local festivals or events can be a wonderful way to gain a deeper understanding and appreciation for the local culture.

What local campaigns or issues should I be aware of?

Underberg is strongly committed to sustainable tourism and community development. The local population is actively engaged in preserving the unique biodiversity of the Drakensberg. Issues of rural development and improving living conditions are also important. The influx of tourists can lead to concerns about preserving traditional cultures and ways of life, as well as the natural beauty of the area.

Can I use credit cards in most places in Underberg?

Yes, credit cards are widely accepted in Underberg, South Africa. Most establishments such as hotels, restaurants and stores accept major credit cards such as Visa or MasterCard. However, it is always advisable to carry some cash for smaller merchants, street markets or in case of unforeseen problems with card transactions. Also, remember to inform your bank about your trip so that they do not block your card due to unusual activities.

How is the internet connectivity in Underberg?

Underberg is a small rural town in South Africa and does not necessarily offer the fastest or most reliable internet connection. Some accommodations and stores do offer Wi-Fi, but speeds can fluctuate. It would be advisable to arrange all necessary online activities before your visit. Alternatively, you can purchase a local data package from a cellular provider if you need constant Internet access. However, you may enjoy simply switching off and immersing yourself in nature during your trip.

How to get local currency in Underberg?

In Underberg, South Africa, the local currency is the South African Rand (ZAR). You can get ZAR from local banks, bureaux de change or ATMs, which are easy to find throughout Underberg. You will usually get a better exchange rate at a local ATM than at most exchange bureaus. Remember to inform your bank of your travel plans to avoid having your account frozen for overseas transactions. Finally, it is advisable to have some cash on hand, as some places do not accept cards.

How prevalent is wildlife spotting during hikes?

Underberg, South Africa, offers a magnificent mix of landscapes and a variety of wildlife. On hikes, wildlife sightings are not uncommon. Explorers can expect to see a rich variety of species, including numerous bird species, smaller mammals such as mongooses, baboons and bushbucks. Occasionally, even larger mammals such as leopards are spotted. Remember, the more you venture onto natural, undisturbed trails, the more likely you are to encounter wildlife. Always be prepared and respect the animals in their natural habitat.

Is Underberg suitable for a family vacation?

Underberg, South Africa, is definitely a great place for a family vacation. The beautiful landscape offers numerous outdoor activities such as hiking, horseback riding, river rafting and bird watching. The Splashy Fen Music Festival is a highlight for kids. Local farms produce delicious artisan cheeses and invite visitors to take a food and farm tour. Underberg's relaxed, country atmosphere provides a unique opportunity for a family to bond and create timeless memories.

Are there any dress codes I should respect in Underberg?

Although there is no strict dress code in Underberg, South Africa, it is always an advantage to dress appropriately for the weather and the activities you plan to do. If you are planning hikes or trips to the Drakensberg Mountains, you should wear comfortable clothing appropriate for the season and weather. South Africans are generally casually dressed, but smart casual attire is recommended for dining at a nicer restaurant or attending an event.

How friendly are the locals in Underberg?

The locals in Underberg, South Africa, are incredibly warm, friendly and welcoming. They are known for their hospitality and are happy to share their knowledge and love of their town with visitors. You'll likely be struck by the community spirit and camaraderie that prevails here. The locals love to show tourists the natural beauty of the Underberg and share their cultural traditions to make your stay a memorable one.

Feedback

I hope you found this article informative and helpful. I'm eager to improve the content and make it even more valuable for you. If you have any feedback or suggestions, I would love to hear from you.

Do you have any tips or hidden gems that you think should be added to the list? Are there any areas that you feel could use more explanation or clarification?

Your input is greatly appreciated and will help us to continue providing high-quality content that meets your needs and interests. Please feel free to share your thoughts.