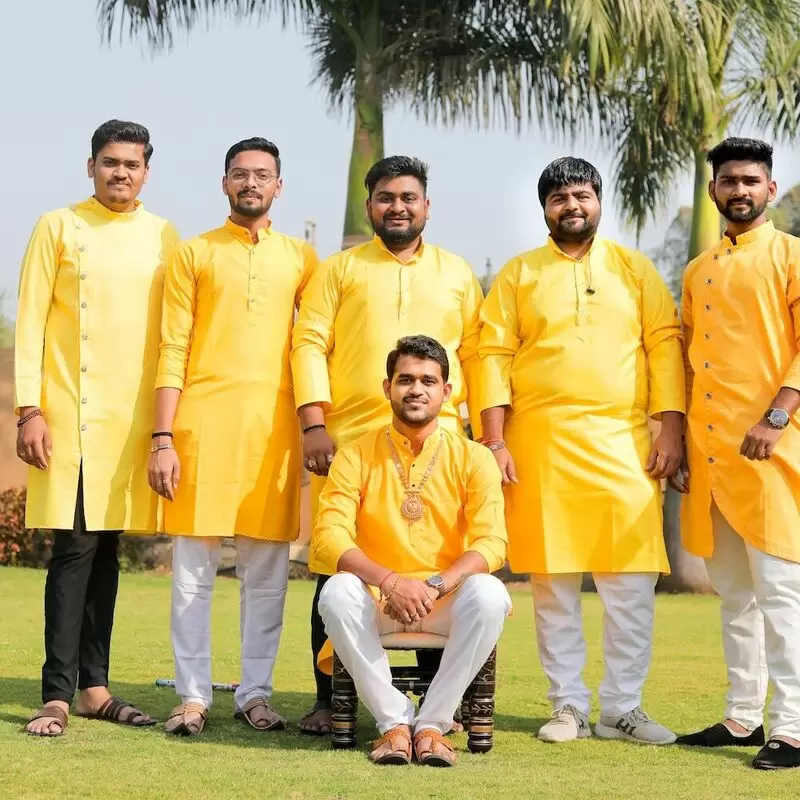 1. VR Mall
A visit to VR Mall in Surat is a must for shopaholics and fashion lovers. The spacious, well-designed ambience houses a number of renowned brands and restaurants and offers a delightful shopping experience. Try watching a movie at the multiplex cinema or enjoy delicious dishes from around the world. Just a few kilometers away is the famous Surat Science Center, a great place to expand your knowledge of science and technology. Nearby is also the picturesque Sarthana Nature Park, perfect for a post-shopping stroll.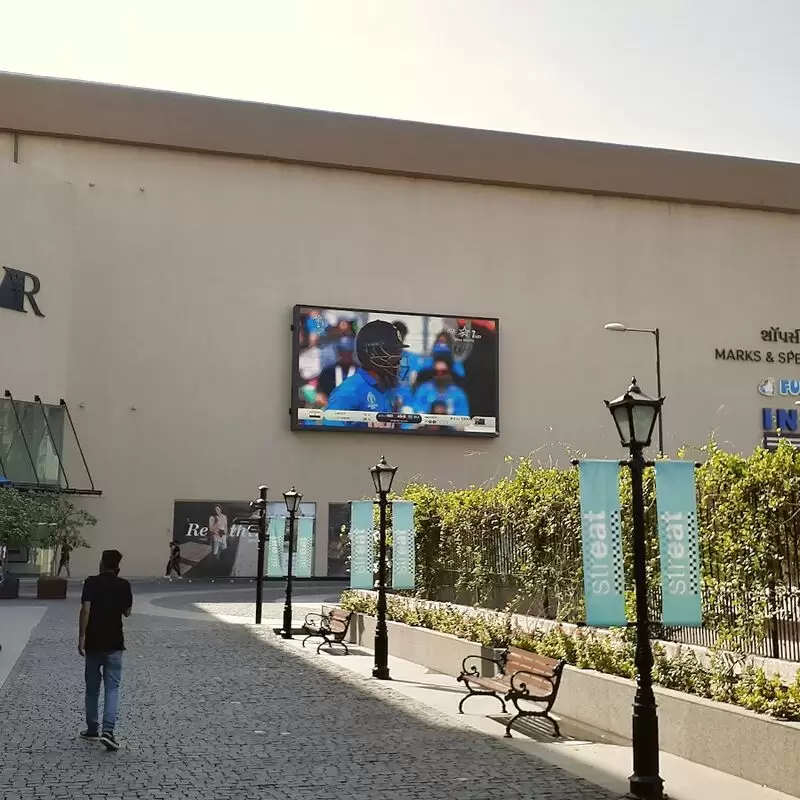 VR Mall
Dumas Rd, Magdalla, Surat
Monday - Sunday: 11:00 AM – 9:30 PM
2. Sneh Rashmi Botanical Garden
An unforgettable excursion into nature is a visit to the Sneh Rashmi Botanical Garden in Surat. This tranquil urban oasis with its lush flora and rare plant species is a wonderful destination for nature lovers. Look out for the fascinating insectivorous plants - a real highlight! Round out the experience with a leisurely boat ride on the tranquil lake. Also, the Surat Municipal Aquarium is just a stone's throw away, and you should definitely check out the stunning display of aquatic creatures.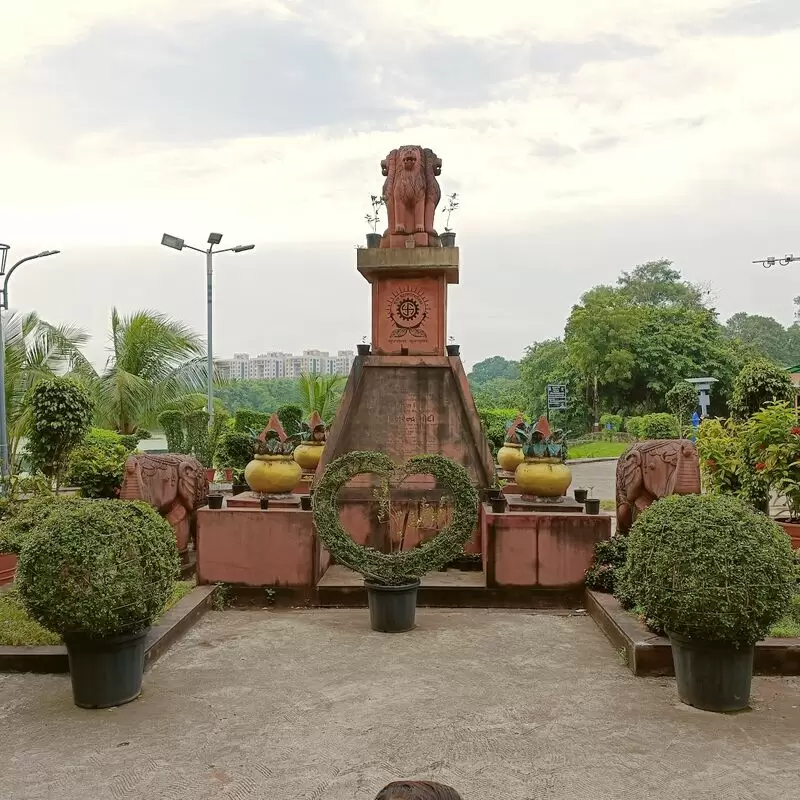 Sneh Rashmi Botanical Garden
Ugat, Bhesan Rd, Jahangirabad, Morabhagal, Surat
Monday - Saturday: 9:00 AM – 10:00 PM
Sunday: Open 24 hours
3. Sarthana Nature Park

Unleash your wild side at Sarthana Nature Park, a fascinating lush green oasis in the heart of Surat. A paradise for nature lovers and photographers, the park is home to a variety of exotic wildlife. Here you can observe tigers, leopards and the colorful bird life up close.

An insider tip: don't miss the butterfly garden, a hidden gem in the park. Nearby is the Surat Municipal Aquarium, an underwater world teeming with beautiful sea creatures. An incredible juxtaposition of wild and marine life awaits you in Surat!

Sarthana Nature Park
G19, Royal Arcade, opp. deepkamal mall, Sarthana Jakat Naka, Nature Park and Zoo, Nana Varachha, Surat

Monday - Saturday: 9:00 AM – 9:00 PM
Sunday: 9:00 AM – 1:00 PM
4. Ambika Niketan Temple
Located on the banks of the Tapi River, the Ambika-Niketan Temple captivates visitors with its tranquil atmosphere and architectural beauty. The temple is a sacred place dedicated to the goddess Ashtabhuja Ambika and attracts devotees and travelers alike. Here you can experience lively festivals like Navratri every year. Just a short walk away, you can watch the sunset at Surat Castle, another historic landmark that offers panoramic views of the city. Don't miss the delicious street food nearby!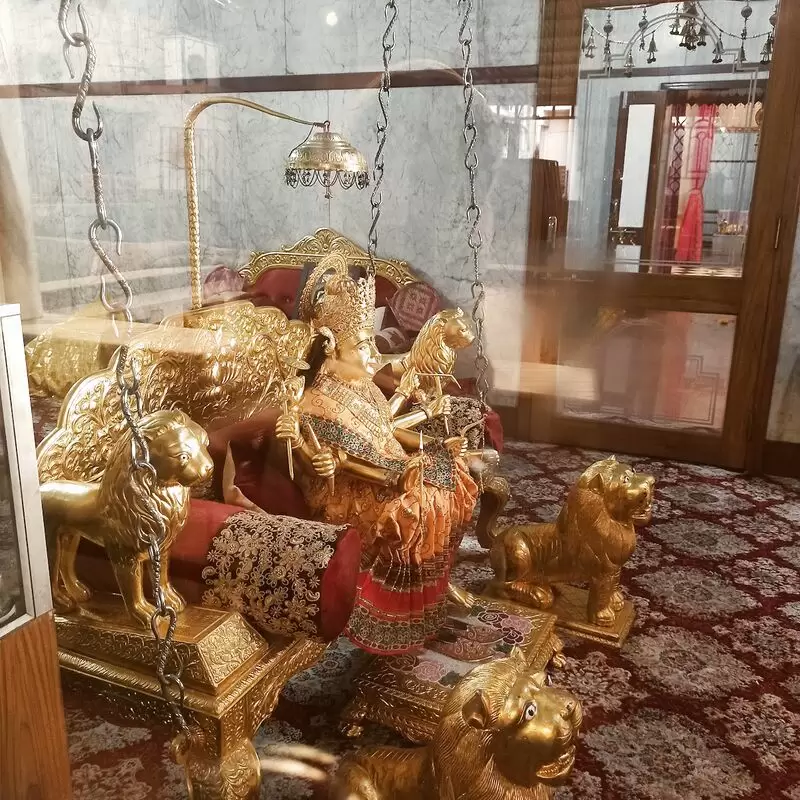 Ambika Niketan Temple
Dumas Road, Parle Point Flyover, Shri Shakti Nagar Society, Athwalines, Athwa, Surat
Monday - Sunday: 7:00 AM – 1:00 PM, 3:00 – 10:00 PM
5. Jagdishchandra Bose Muncipal Aquarium
Experience a fascinating underwater journey at the "Jagdishchandra Bose Municipal Aquarium" in Surat. Explore the underwater world, from exotic fish to strange sea creatures in 52 tanks that recreate their respective ecosystems. This igloo-shaped aquarium is one of India's largest and a pioneer in marine education. Don't miss the fascinating science center next to the aquarium. The "Sardar Patel Museum," a hidden gem of history and culture, is also just a short drive away.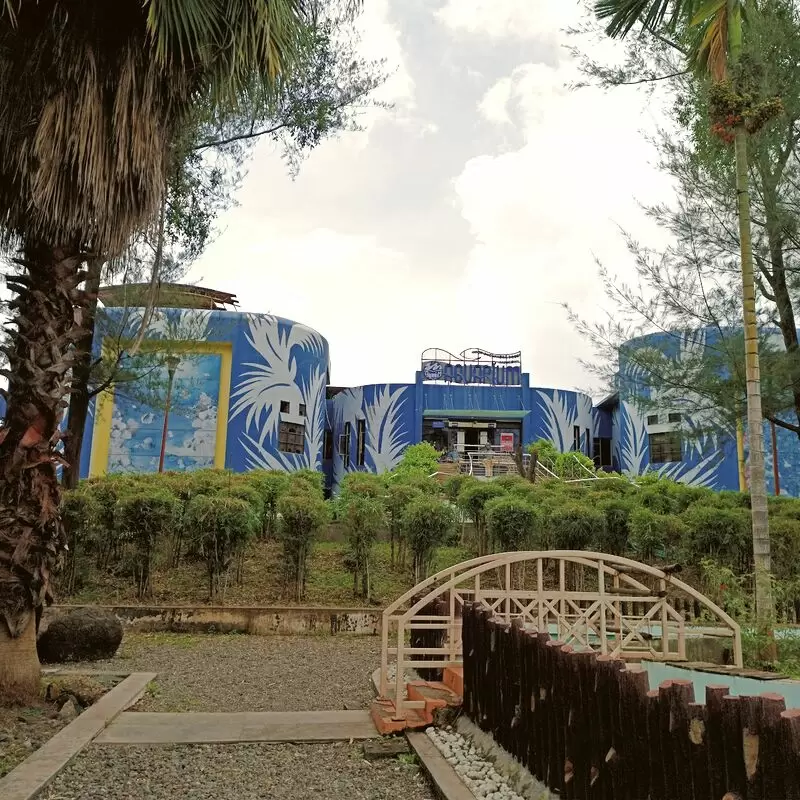 Jagdishchandra Bose Muncipal Aquarium
Veer Vinayak Damodar Savarkar Flyover, opp. STAR BAZAR, Jalaram Society, Adajan Gam, Adajan, Surat
Monday - Sunday: 10:00 AM – 6:30 PM
6. Surat Castle

Experience the splendor of the past at Surat Castle, a historical marvel that is a testament to the rich heritage of Gujarat. Known for its imposing structure and intricate architecture, the castle offers breathtaking panoramic views of the Tapi River.

Insider tip: The sunsets are especially beautiful from up here! Combine your visit with a side trip to the nearby Sardar Patel Museum, just 1 km away. Don't miss this fascinating journey into the history of Surat!

Surat Castle
dakka ovara, near, makkai pull, Chowk Bazar, Surat

Monday: Closed
Tuesday - Sunday: 10:00 AM – 6:00 PM
7. Aquamagicaa
Are you visiting Surat? Then don't miss "Aquamagicaa", a world-class water amusement park. It is the perfect remedy for the scorching heat and offers a smorgasbord of thrilling rides and slides to quench your thirst for adventure. Don't forget to try out the mesmerizing "Twister" ride! Kids are sure to love splashing around in the special toddler pool. Near Aquamagicaa is the "Dumas Beach", known for its black sand - another must-see when staying in Surat!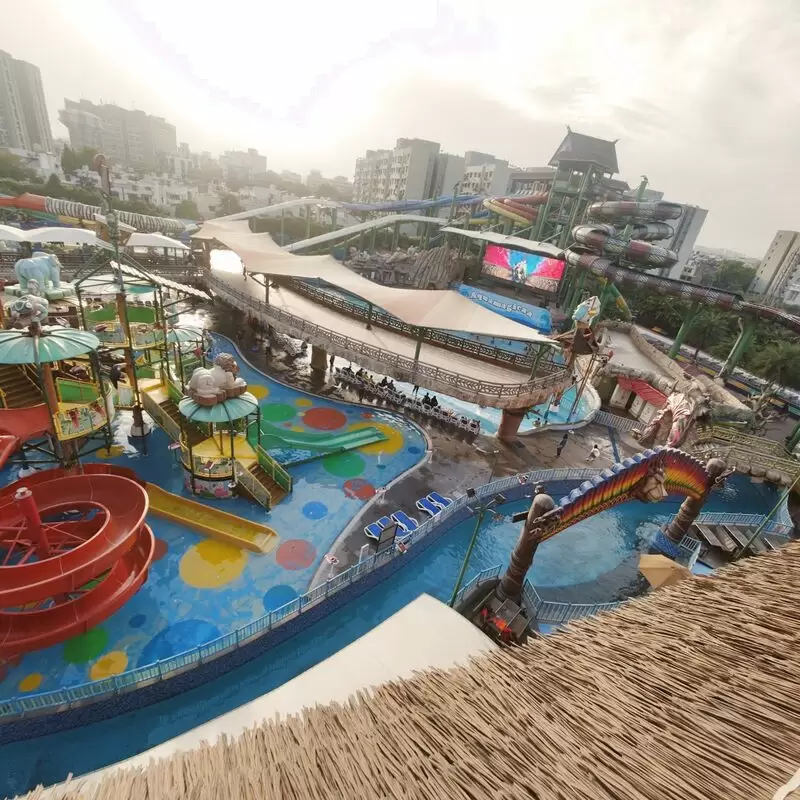 Aquamagicaa
Opp Dumbal Transport Godown Canal Road, Parvat Patiya, Shubhash Nagar, Magob, Surat
Monday - Sunday: 10:00 AM – 6:00 PM
8. BAPS Shri Swaminarayan Mandir
Immerse yourself in the tranquility of the BAPS Shri Swaminarayan Mandir, a stunning architectural marvel that reflects India's rich spiritual heritage. Famous for its stunning marble carvings and lush gardens, this place of worship offers moments of spiritual solace and visual delight. A must-see is the evening Aarti ceremony, a deeply moving experience often overlooked by others. The Dutch Garden, with its ancient mausoleums surrounded by scenic beauty, is just a short drive away.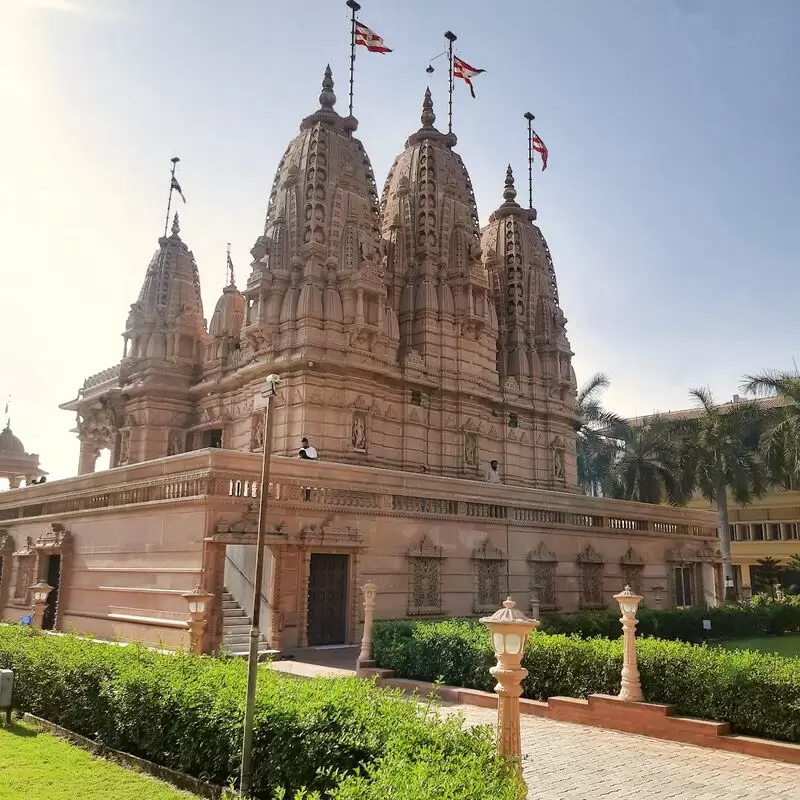 BAPS Shri Swaminarayan Mandir
Baps swami narayan mandir, Sardar Bridge, Lalji Nagar Society, Adajan Gam, Adajan, Surat
Monday - Sunday: Open 24 hours
9. Suvali Beach

Relax at Suvali Beach, a quiet seaside retreat in Surat untouched by commercialization. An ideal spot for beach vacationers and picnickers, Suvali Beach is known for its black sand and clean, tranquil surroundings. Enjoy local street food, try your hand at kite flying, or just sunbathe.

Insider tip: Wait for the cool evening breeze for the best experience. Near Suvali, you can visit the Dutch Garden and the Sardar Patel Museum, both within an hour's drive, to round out your Surat tour.

Suvali Beach
5J79+JF6, Hazira

Monday - Sunday: 6:00 AM – 10:00 PM
10. Science Centre Surat
Take a journey through time and space and visit the Science Centre in Surat! Immerse yourself in the wonders of science, surrounded by interactive exhibits that make learning a real pleasure. Marvel at the stars in the center's planetarium show - a feast for astrology enthusiasts. Above all, don't miss the fascinating 3D laser show! And for the green thumbs out there, the Center's unique and tranquil botanical garden is a surprising treat. Just a few minutes away, the impressive Sarthana Nature Park awaits nature lovers.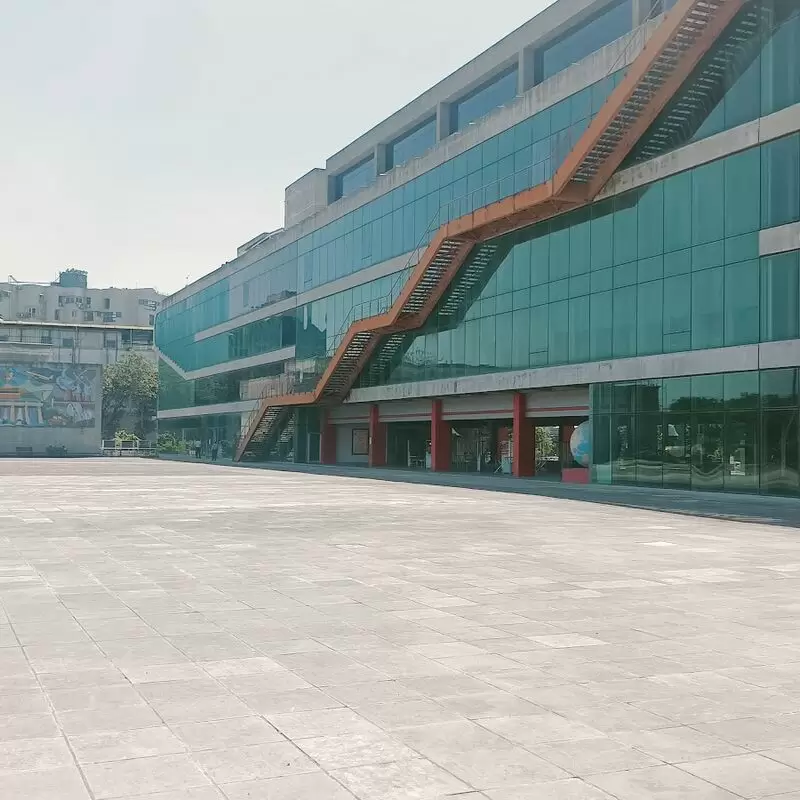 Science Centre Surat
City Light Road, Maheshwari Cir, beside Shree Maheshwari Bhawan, Athwa, Surat
Monday: Closed
Tuesday - Sunday: 9:30 AM – 4:30 PM
11. Gopi Talav
Immerse yourself in the history and tranquility of "Gopi Talav". This ancient restored lake offers a tranquil setting amidst the bustling city of Surat. Observe the perfect fusion of cultural heritage and modern architecture as you stroll along the fascinating lakeside. Visit the ornate temples, sample the local street food, and enjoy an upbeat boat ride with panoramic views of this historic city. Not far away are the Dutch, Armenian and English cemeteries that bear witness to Surat's colonial past.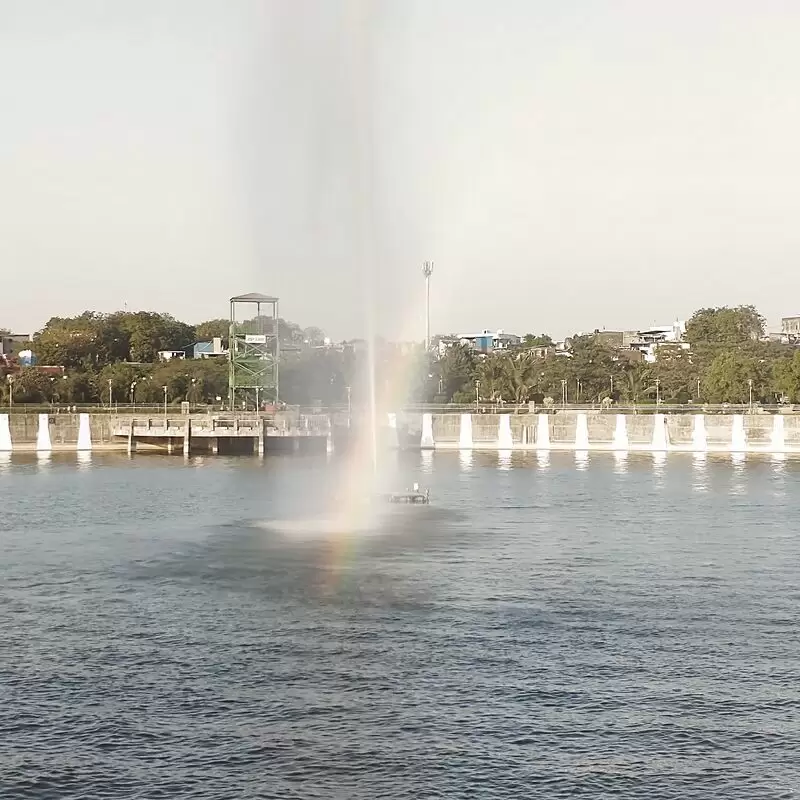 Gopi Talav
Gopi Talav, Rustampura, Surat
12. Rammadhi

Rammadhi" in Surat is a treasure trove of divine spirituality and architectural brilliance. It is a must-see for those seeking solace in a sacred atmosphere, as it is popular for its soothing ambiance.

An insider tip: don't miss the stunning evening aarti, a festival of lights that purifies the soul. Nearby is Bardoli, just 34 km away. Known for its Satyagraha monument, it is an iconic place that embodies the spirit of India's freedom struggle. Discover the stories that time has written in Surat, a city where past and present blend harmoniously.

Rammadhi
170, Lal Bapa ni Rammadhi, Rander Rd, Jahangir Pura, Surat

Monday - Sunday: Open 24 hours
13. Chhab Chhaba Chhab Water Fun Park
Chhab Chhaba Chhab Water Fun Park is a splashy paradise in Surat! Its thrilling water rides, wave pools and rain dance zones offer limitless fun. This park is the only one in Surat that has its own DJ system to heat up the atmosphere. It is ideal for kids and adults alike. It is also very close to the "Dutch Garden" and the "Surat Municipal Aquarium", two other places worth visiting in Surat. Don't miss the delicious local cuisine offered on site - especially spicy Indian chaat and ice-cold desserts.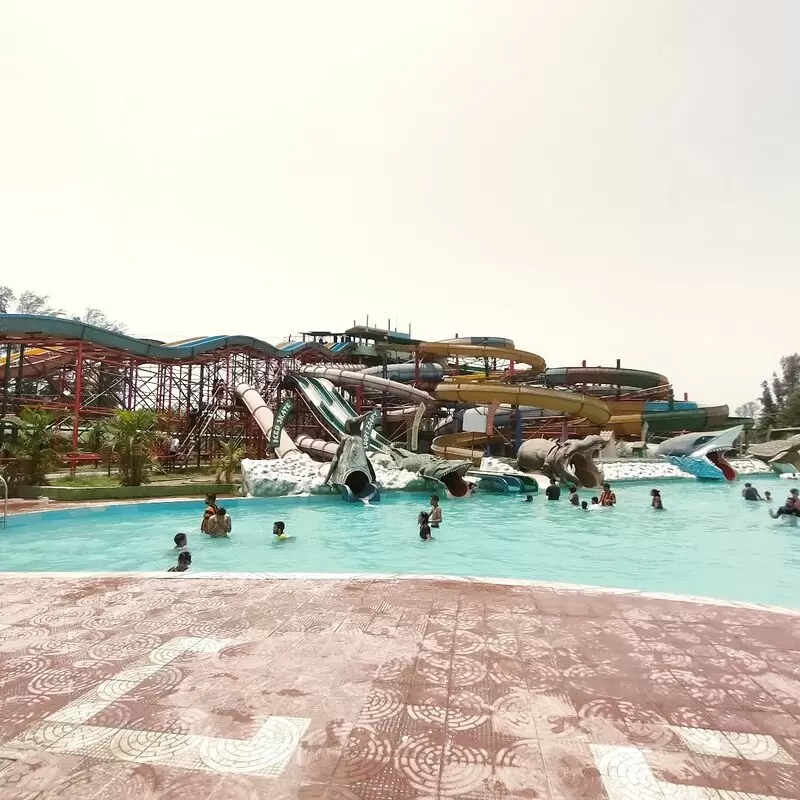 Chhab Chhaba Chhab Water Fun Park
Rajgari Village, Via, Hazira Rd, near Reliance Factory, Mora Tekra, Surat
Monday - Sunday: 10:00 AM – 5:00 PM
14. Jawaharlal Nehru Garden
A visit to the Jawaharlal Nehru Garden in Surat is like stepping into a lush, green oasis. This meticulously maintained garden is an idyllic retreat away from the hustle and bustle of the city and offers yoga facilities to refresh the body and mind. A real treat for nature lovers, it is home to a variety of colorful, exotic flowers. Don't forget to explore the Bird House with its magnificent birdlife. The Surat Municipal Aquarium, just a few minutes away, is a must-see for rare aquatic species.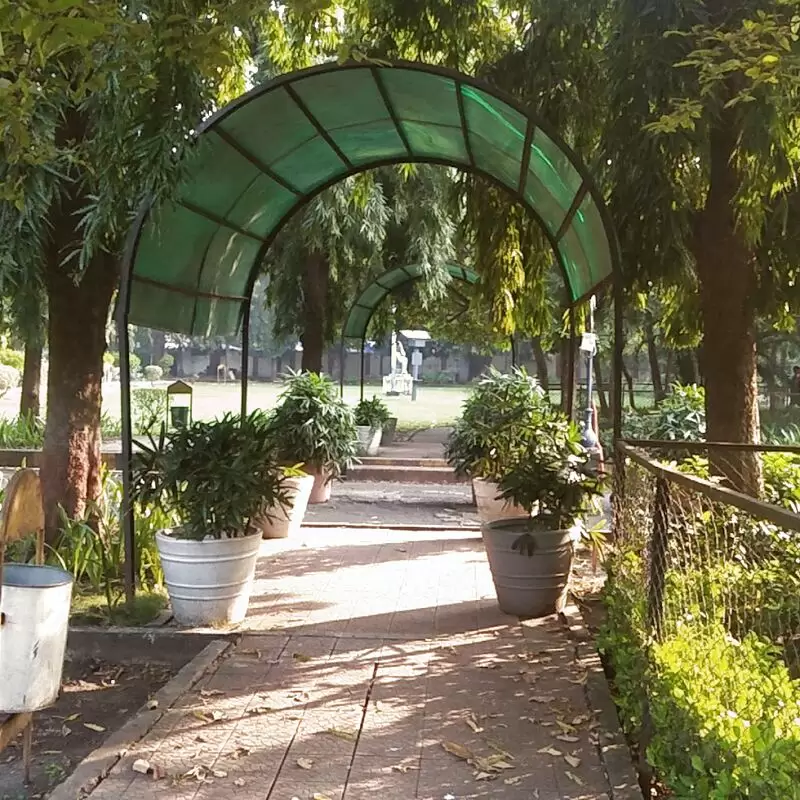 Jawaharlal Nehru Garden
5RM4+QJH, Surat - Dumas Rd, Chopati, Police Line, Athwa Gate, Surat
Monday - Sunday: 6:00 AM – 1:00 PM, 4:00 – 10:00 PM
15. Gavier Lake
A visit to Lake Gavier in Surat is a must for nature lovers! It is a birdwatcher's paradise and is home to more than 150 species of birds, including the rare kingfisher and cormorants. The tranquil setting is ideal for a tranquil boat ride or leisurely stroll. Lively environmental activities take place here on Sunday mornings. Pro-tip: Have your cameras ready for some stunning sunrise photos. Nearby, the beautiful ISKCON Temple and Surat Municipal Aquarium make for a soothing experience.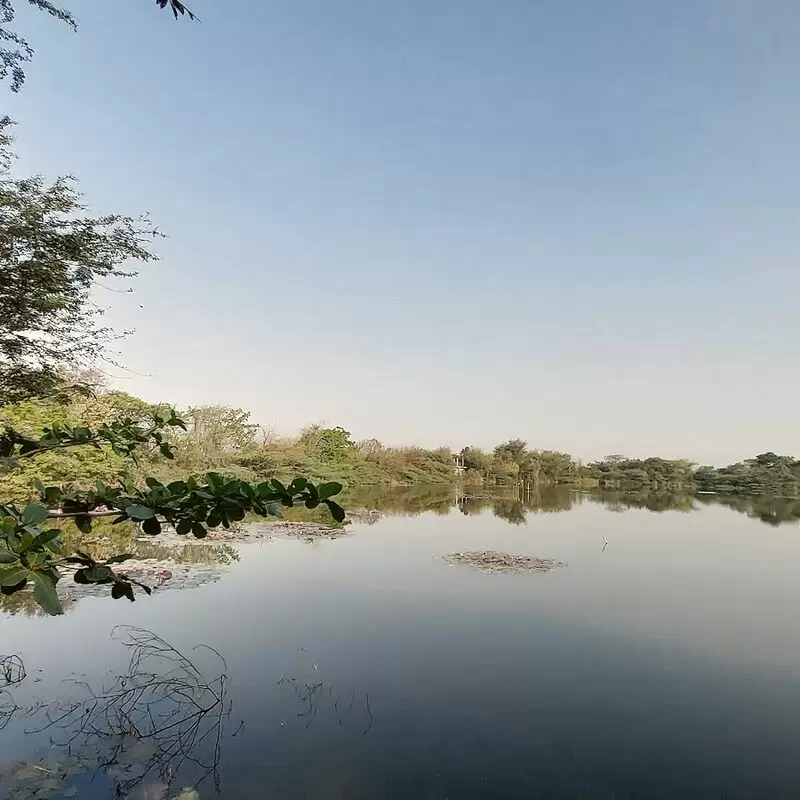 Gavier Lake
Unnamed Road, 4PGM+8HW, Gaviyer, Surat
Monday - Friday: Closed
Saturday - Sunday: 7:00 AM – 12:00 PM
16. Kisna Nature Park

Visit Kisna Nature Park in Surat and enjoy the tranquility of greenery, fascinating variety of flora and fauna and exciting nature trails. This park is ideal for children and features a mini zoo with friendly deer. Don't miss the fun ride on the toy train and boat rides. Just a stone's throw away are the majestic Sciencenter and the Rang Upavan stage, known for its rousing shows.

Insider tip: Be sure to try the delicious Indian street food at the park's canteen.

Kisna Nature Park
327, Silent Zone, Dumas Rd, opp. Surat International Airport Gujarat, Gaviyer, Surat

Monday: Closed
Tuesday - Sunday: 9:00 AM – 6:00 PM
17. Dariya Ganesh Beach
A visit to Surat, India, would be incomplete without a detour to tranquil Dariya Ganesh Beach. With its pristine seascape, glistening sands, and enchanting sunset, it offers a soothing escape from the hustle and bustle of the city. Don't miss the nearby Dariya Ganesh Temple, an ancient, fabled seaside shrine known by locals for its wondrous tales. Want a mystery? Look out for local food stalls near the beach serving delicious "surati" street food - a hidden delicacy away from typical tourist tastes! The nearby Singhvi beach is just the cherry on top.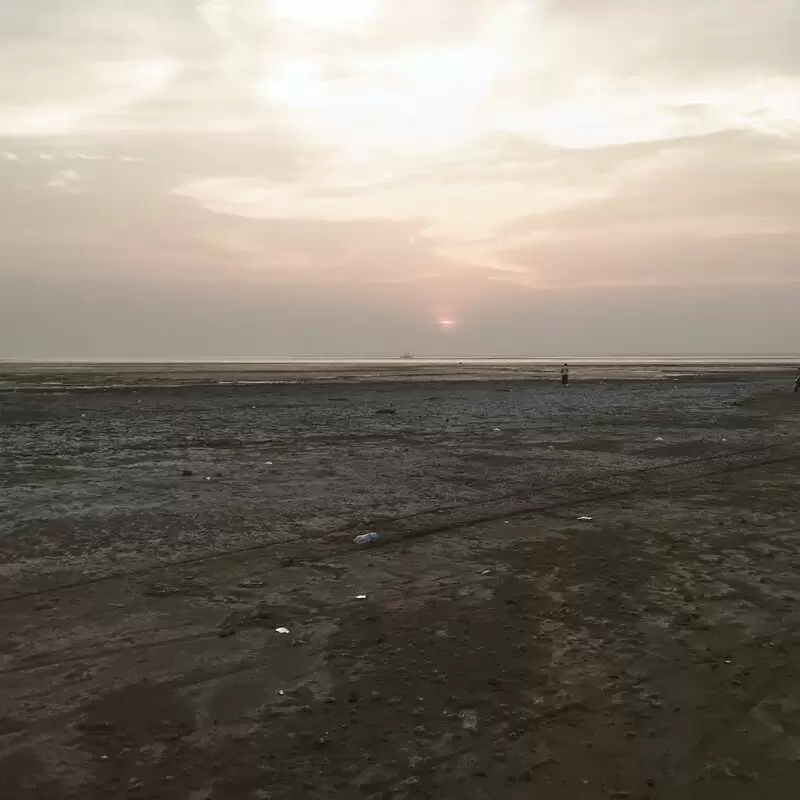 Dariya Ganesh Beach
3PG6+74R, Surat
Monday - Sunday: Open 24 hours
18. Gandhi Baug
Gandhi Baug, an oasis of tranquility, is a must visit in Surat. Here you can experience the picturesque surroundings with its exquisite flora, engage in recreational activities and enjoy the rich historical ambience. The place is a popular hangout for locals, with quiet corners for pausing and large areas for picnics. Just a few steps away is the beautiful Chowpatty Beach, offering breathtaking views of the sunset over the Arabian Sea. This is the perfect place for those who love a mix of nature and culture.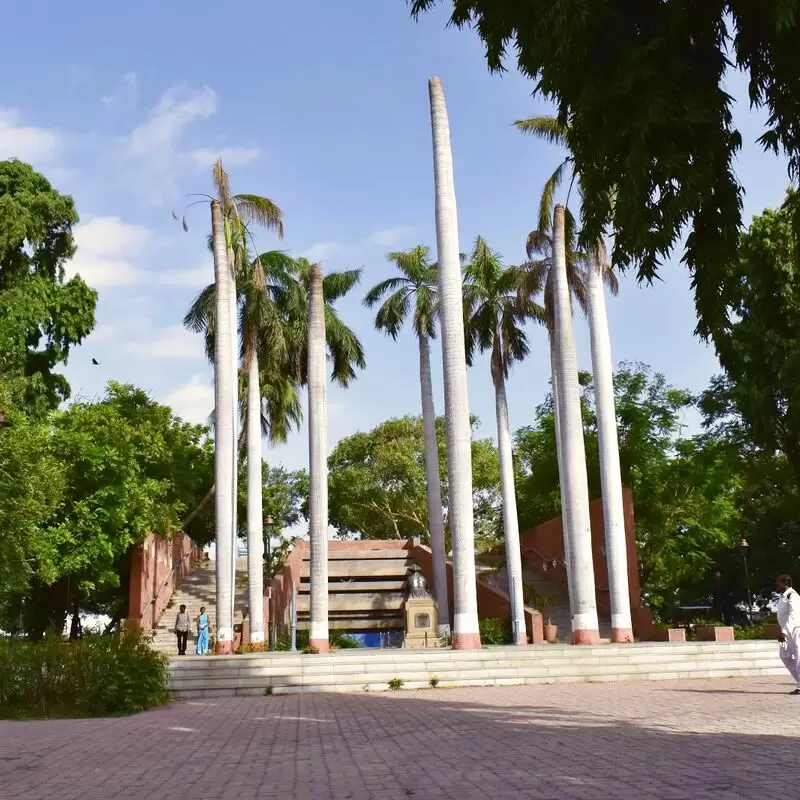 Gandhi Baug
5RV8+PXJ, Chowk Bazar Rd, Chowk Bazar, Nanpura, Surat
Monday - Sunday: 6:00 AM – 12:00 PM, 3:00 – 10:00 PM
19. Pal Lake Garden
Visit the "Pal Lake Garden" in Surat to find tranquility amidst the hustle and bustle of city life. This urban oasis offers lush green landscapes, picnic areas and a tranquil lake to relax in. You can enjoy a peaceful boat ride or feed the gentle ducks. For photography enthusiasts, every corner is a magnificent subject. Near the garden is the Science Center, where you can visit a planetarium and a museum. Don't miss the fascinating evening light and sound water show on the lake. It is an unforgettable sight!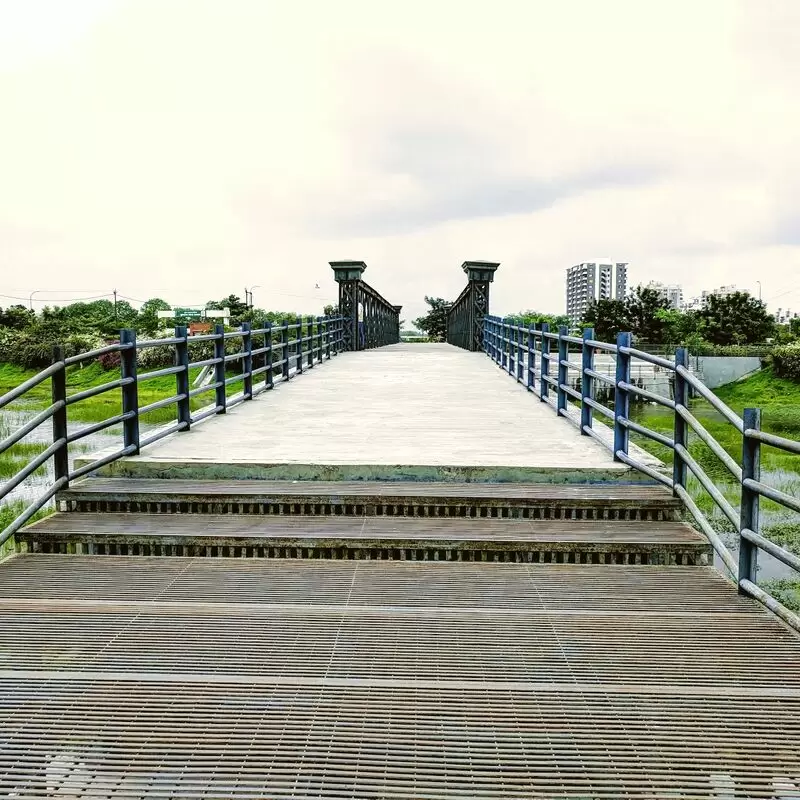 Pal Lake Garden
Pal lake garden, opp. Western city, nr. Dr. Pizza, Building, Surat
Monday - Sunday: 5:00 – 11:30 PM
20. Kavi Kalapi lake Garden
Kavi Kalapi Lake Garden is a must-see for any visitor to Surat. It is a lush oasis that offers serene views of the lake and quiet spots for walks and picnics. The garden is named after the famous Gujarati poet "Kalapi". Unique to this picturesque spot is the mix of locals and tourists, offering a glimpse into the city's vibrant culture. Nearby, you'll find attractions like the Tapi River Front and Deer Park. And don't forget that at dusk, the garden magically glows in the glow of the setting sun!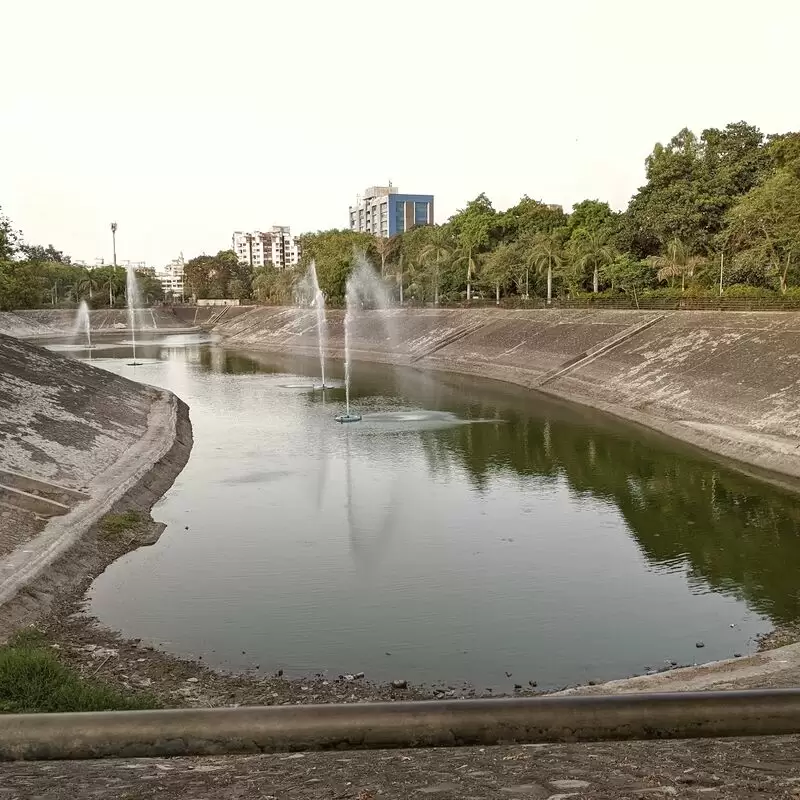 Kavi Kalapi lake Garden
Nr Kalapi Garden, Vikas Marg, Guru Ram Pavan Bhumi, Adajan Gam, Adajan, Surat
Monday - Sunday: 5:00 AM – 12:30 PM, 3:00 – 11:00 PM
21. Dutch And Armenian Cemetery
The Dutch and Armenian Cemetery is a historical testament to Surat's cosmopolitan heritage. Walk amid the relaxed charm of centuries-old epitaphs inscribed with poetry and explore the myriad stories of Surat's diverse past that make this place a tranquil refuge from the hustle and bustle of the city. The nearby Gopi Talav Lake, once an important water source, now serves as a recreation spot and is ideal for a romantic boat ride followed by a stroll in the waterfront garden. A truly captivating duo of must-see sights!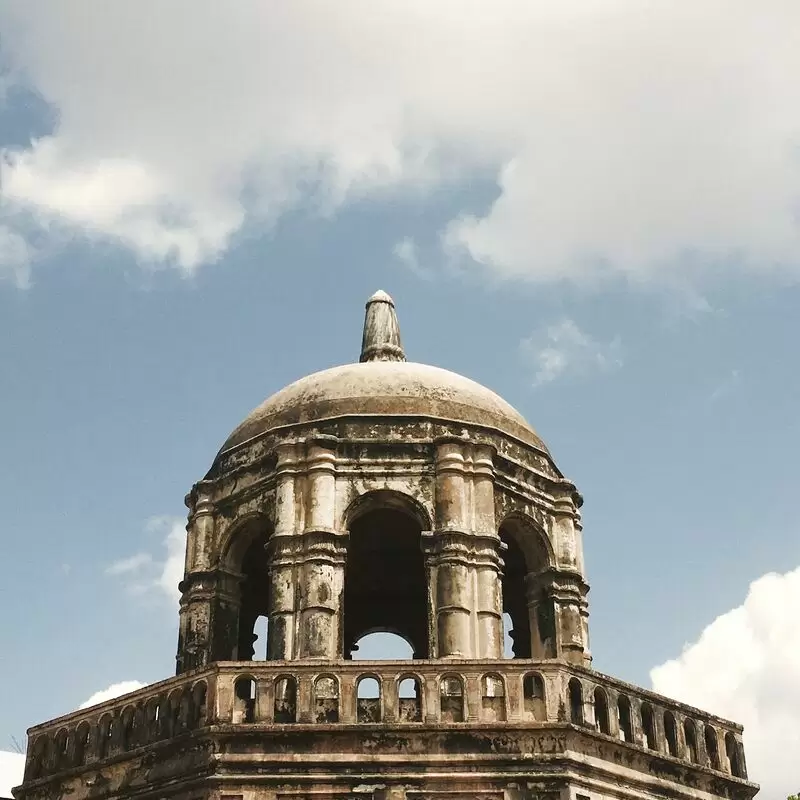 Dutch And Armenian Cemetery
1, Katargam Rd, Rampura, Raman Nagar, Katargam Darwaja, Surat
Monday - Sunday: 10:00 AM – 5:00 PM
22. Blues Adventures
At "Blues Adventures" in Surat, the exciting world of water sports awaits you! Feel your heart beat faster with activities like speed boating, parasailing and jet skiing. This is one of Surat's hidden gems, where you can enjoy both the adrenaline rush and the beautiful seaside setting. Just a stone's throw from this water paradise is the enchanting Gopi Talav, a regenerated lake that offers boating and a serene ambience - a fantastic blend of adventure and tranquility.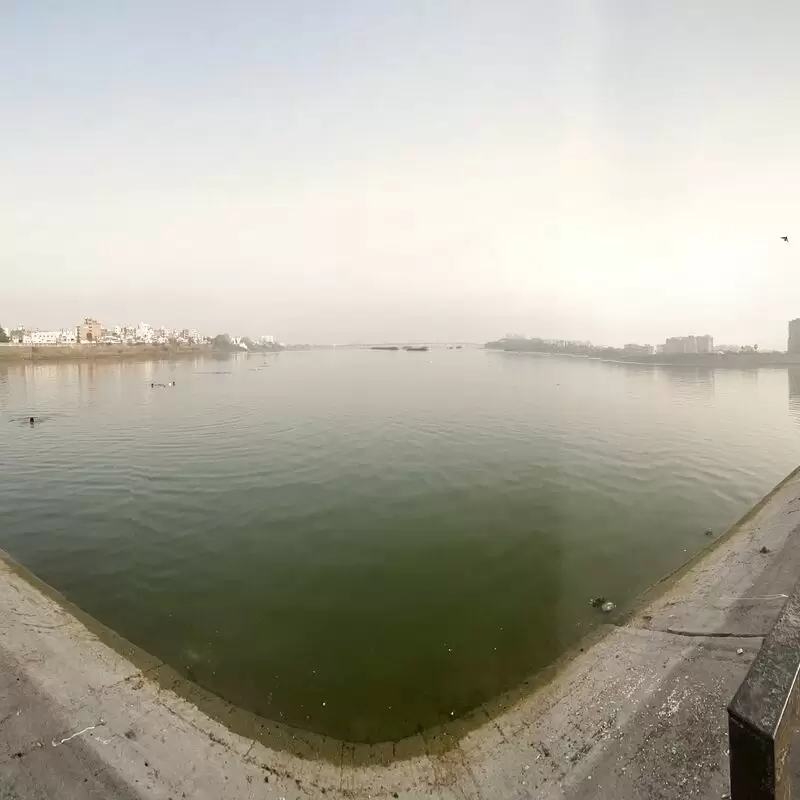 Blues Adventures
Singanpore side of Wier-cum-Causeway,Beside Premanand Garden, 6RC4+6G8, Singanpor, Surat
Monday - Saturday: 8:00 AM – 10:00 PM
Sunday: Open 24 hours
Best Time to Visit Surat
The best time to visit Surat, India, is during the winter months from October to March. During this time, the weather is pleasant and ideal for sightseeing and exploring. Avoid the monsoon season (June to September) because of the heavy rains.
Annual Weather in Surat
Surat 3-Day Forecast
Thu, 21 September
Night
79 °F
26 °C
0%
Morning
78 °F
25 °C
0%
Afternoon
85 °F
30 °C
62%
Evening
82 °F
28 °C
89%
Fri, 22 September
Night
80 °F
27 °C
0%
Morning
79 °F
26 °C
79%
Afternoon
84 °F
29 °C
89%
Evening
80 °F
27 °C
81%
Sat, 23 September
Night
79 °F
26 °C
85%
Morning
77 °F
25 °C
83%
Afternoon
81 °F
27 °C
82%
Evening
79 °F
26 °C
0%
Questions & Answers

What language is spoken in Surat?

The main language spoken in Surat is Gujarati, the official language of the state of Gujarat. However, Hindi and English are also generally understood and spoken. Since Surat is a multi-ethnic city and a major business center, residents come from different parts of the country, and so Indian languages such as Marathi, Sindhi and Punjabi are also commonly heard.

How to travel from the airport to downtown Surat?

Surat airport is about 15 kilometers from Surat city center. The most convenient way to get there is by cab, which can be booked directly at the airport. Alternatively, city buses run regularly from the airport to various destinations in the city. The trip usually takes 30-40 minutes, depending on traffic conditions. For a more luxurious trip, car rental services are also available at the airport.

Is Surat safe for travelers?

Surat, known as the Diamond City of India, is generally considered safe for domestic and international travelers. Compared to many other major Indian cities, the crime rate here is lower. As with any trip, it is advisable to take the usual precautions, such as avoiding less crowded places in the late evening and being careful with personal belongings. The people of Surat are known for their warm hospitality, making it a traveler-friendly city.

Is vegetarian food easily available in Surat?

Yes, vegetarian food is readily available in Surat as the city thrives on a predominantly vegetarian culture due to the large Jain and Gujarati community. There are a variety of vegetarian delicacies ranging from traditional Gujarati dishes to street food. Many local restaurants and eateries also offer an extensive menu of vegetarian dishes that are rich in flavor and variety and provide an authentic taste of India's culinary heritage.

How convenient is public transportation in Surat?

Public transportation in Surat, India, is very convenient and easily accessible. The city is equipped with a robust network of auto-rickshaws, city buses and cabs to facilitate commuting in the city. Surat also has the Surat Bus Rapid Transport System (BRTS) and has recently launched a metro project to further improve and modernize the public transportation system. However, during rush hours, there may be delays due to traffic congestion.

Is the city expensive for tourists?

Surat, India, is generally budget-friendly for tourists. The cost of visiting and exploring the city largely depends on individual preferences and travel style. Lodging, food, transportation, and sightseeing are generally affordable. Luxury options are available but not necessary to enjoy what the city has to offer. The cost of purchases, especially textiles and diamonds, can vary greatly depending on quality and quantity. It is advisable that tourists plan their budget according to their preferences and requirements.

Are credit cards widely accepted in Surat?

Yes, credit cards are generally accepted in Surat, especially in hotels, restaurants and larger shopping centers. However, it is advisable to carry some cash for street vendors, smaller stores or rural areas where cards may not be available. Acceptance of international cards has improved significantly, but you should check with your bank about any international transaction fees that may apply.

How to dress appropriately in Surat?

When traveling to Surat, it is recommended to dress modestly with respect to the local culture. Light cotton and linen fabrics are ideal due to the humid climate in the city. For men, shirts and pants are appropriate, while women can opt for loose pants, tunic tops or salwar kameez. In places that require headgear, a scarf can be useful. Always remember to wear comfortable shoes as you will probably be moving around and exploring a lot.

Where can I see locals weaving silk?

Surat, known as the textile center of India, offers visitors a unique opportunity to witness the skill of local weavers in handling silk. Particularly on Ring Road and Rander Road, there are several small factories where visitors can observe the artistry of the Surati as they weave top-quality silk sarees. Note, however, that these factories are not for tourists, so ask permission before visiting. Also, avoid peak working hours so as not to disturb the workers.

Can I watch diamond cutting and polishing in person?

Yes, Surat is known as the diamond capital of the world, accounting for a large percentage of the world's diamond cutting and polishing production. Various diamond factories in Surat offer tours where you can observe the intricate process of diamond cutting and polishing. It is a great opportunity to see the labor-intensive precision work and learn about the diamond industry. However, such visits should be arranged in advance, as not all diamond factories are open to the public for security reasons.

What are some local etiquette and customs I should be aware of?

In Surat, as in much of India, it is customary to greet others with a namaste, a slight bow with hands joined in front of the chest. Avoid public displays of affection, dress modestly, and always remove your shoes before entering a person's home or a religious site. It is considered polite to use your right hand when eating and exchanging money or goods, as the left hand is traditionally considered unclean. Always respect religious events and rituals, try to participate in local customs when invited, and show your appreciation for Surat's living cultural heritage.

How widespread is English spoken in Surat?

In Surat, English is not as widely spoken as the local languages Gujarati and Hindi, but is nevertheless used frequently. English is spoken primarily in the business and education sectors and among the younger and more urbanized population. However, in tourist areas and hotels, English is often used to communicate with international visitors. Although not everyone in Surat is fluent in English, many residents understand and speak basic English terms.

Do I need a Visa to enter Surat?

Yes, international travelers who want to visit Surat, India usually need a visa. Depending on the purpose of their visit, they may apply for a tourist visa, a business visa, a medical visa, or another visa category that suits their travel plans. However, tourists from certain countries can apply for an eVisa, which simplifies the process. Please check with the Indian Embassy or Consulate in your home country for current visa requirements before planning your visit.

Is it easy to find ATMs in Surat?

Yes, it is quite easy to find ATMs in Surat as they are scattered all over the city in prominent and easily accessible locations. They are usually located near shopping malls, in markets, near railroad stations and even in residential areas. Major Indian banks such as State Bank of India, HDFC, ICICI and Axis Bank have numerous ATMs throughout the city and ensure that withdrawing cash is not a problem for both residents and visitors.

What are the emergency numbers in Surat?

For emergencies in Surat, India, you can dial 100 to connect with the police dispatch center. If you need medical assistance, contact the ambulance service at 108. Also, the women's emergency line can be reached at 1091. Other important numbers are the fire department control center at 101 and the disaster control at 1077. Please always have these numbers ready while you are in the city.

Can I access free Wi-Fi in Surat?

Yes, you can avail free Wi-Fi services at various places in Surat. The city has several public Wi-Fi spots, including train stations, cafes, and certain other public places. In addition, many hotels in Surat offer free Wi-Fi service to their customers. However, the connectivity and speed of these free networks can vary. Always make sure you have a secure and reliable connection before accessing personal or sensitive data.

Is the tap water safe to drink in Surat?

Tap water in Surat, India, is treated and should meet local drinking water standards, but as in many parts of India, it is often advisable not to drink it directly without any treatment, as water pollution and contamination problems can occur. Most locals and travelers choose to drink boiled or filtered water. Always be sure to take precautions when drinking water to avoid health problems.

Are there any medical service facilities available for tourists?

Yes, Surat, one of the largest cities in India, is equipped with numerous medical services for tourists. There are a number of multi-specialty hospitals, clinics and pharmacies. The city offers round-the-clock ambulance services and has a number of diagnostic centers. Medical services meet international standards, and many facilities even offer assistance in multiple languages. You can expect highly specialized, advanced healthcare to ensure your safety and well-being during your stay in Surat.

Can I rent a car in Surat?

Yes, you can definitely rent a car in Surat. There are numerous car rental companies in the city that offer a wide range of vehicles, from small cars for city streets to larger SUVs for more spacious travel. You can choose between local companies and international chains. Please have your valid driver's license and, if applicable, your international driver's license ready. You can also book conveniently online.

What kind of electrical outlets do they use in Surat?

In Surat, India, the plugs and sockets are type C, D and M. The standard voltage is 230 V with a standard frequency of 50 Hz. Visitors from countries with other outlets will need a universal travel adapter to use their electronic devices. Also, note that some older buildings may not have three-pin outlets, so a two-pin adapter may also be helpful.

Are there any special vaccinations required before visiting Surat?

While no specific vaccinations are required for Surat, general travel vaccinations such as those against hepatitis A and B, typhoid, yellow fever, Japanese encephalitis, rabies, measles, mumps and rubella (MMR) and tetanus-diphtheria-pertussis (Tdap) are usually recommended for travel to India. It is best to contact a travel health professional at least 4-6 weeks before your trip for individual advice.

Feedback

I hope you found this article informative and helpful. I'm eager to improve the content and make it even more valuable for you. If you have any feedback or suggestions, I would love to hear from you.

Do you have any tips or hidden gems that you think should be added to the list? Are there any areas that you feel could use more explanation or clarification?

Your input is greatly appreciated and will help us to continue providing high-quality content that meets your needs and interests. Please feel free to share your thoughts.