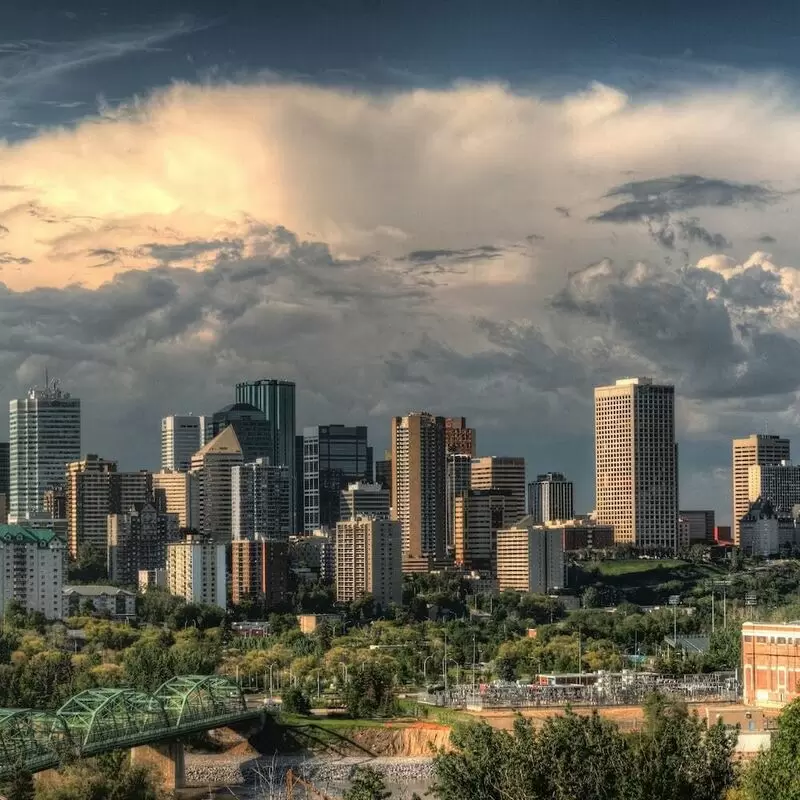 1. Elk Island National Park
Experience true wilderness at Elk Island National Park, a wildlife lover's paradise. Here you can observe free-roaming bison - a spectacular sight. The park is also a haven for a variety of birds, making it a birdwatcher's paradise. Adventure seekers will enjoy the challenging hiking trails, while stargazers can enjoy the park's breathtaking sky views. The park is not far from Fort Saskatchewan and features historic sites such as the 1875 North West Mounted Police Fort.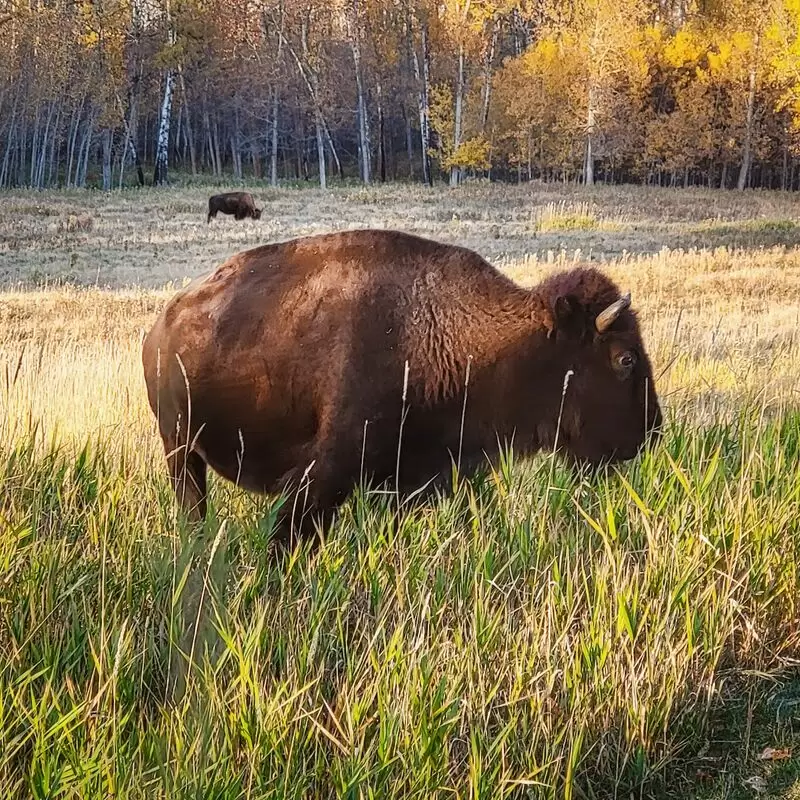 Elk Island National Park
54401 Range Rd 203, Fort Saskatchewan
Monday - Sunday: Open 24 hours
2. West Edmonton Mall
West Edmonton Mall is more than just a shopping center - it's an adventure! It's the largest mall in North America, and it's a blast with an amusement park, a water park, an ice skating rink, and even a huge covered beach. Marvel at the tropical fish in the lagoon or catch a show at the dinner theater. For a quieter pace, visit the nearby John Janzen Nature Centre, a hidden gem where you can learn about Edmonton's natural beauty.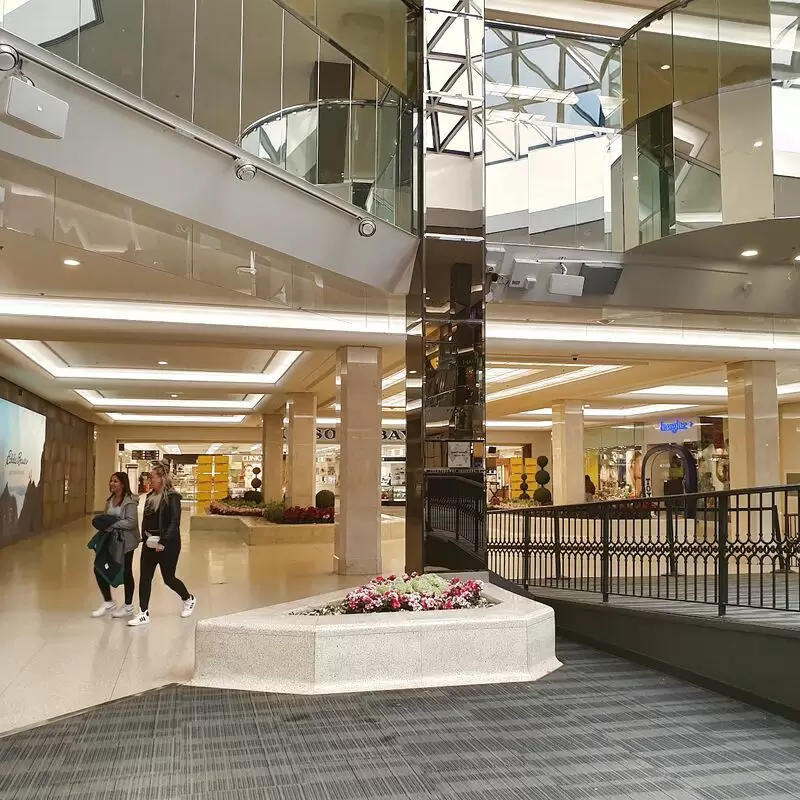 West Edmonton Mall
8882 170 St NW, Edmonton
Monday - Saturday: 10:00 AM – 9:00 PM
Sunday: 11:00 AM – 6:00 PM
3. University of Alberta Botanic Garden
Visit the University of Alberta Botanical Gardens and be enchanted. Famous for its extensive plant collections and research programs, you can let your green thumb run wild here. Stroll through the manicured landscapes, which include an authentic Japanese garden and a unique tropical butterfly exhibit room. Don't forget to look for the bronze "moose fountain," which makes for an exceptional photo op! Near the garden is also the Clifford E. Lee Nature Sanctuary, another nature reserve that you must visit.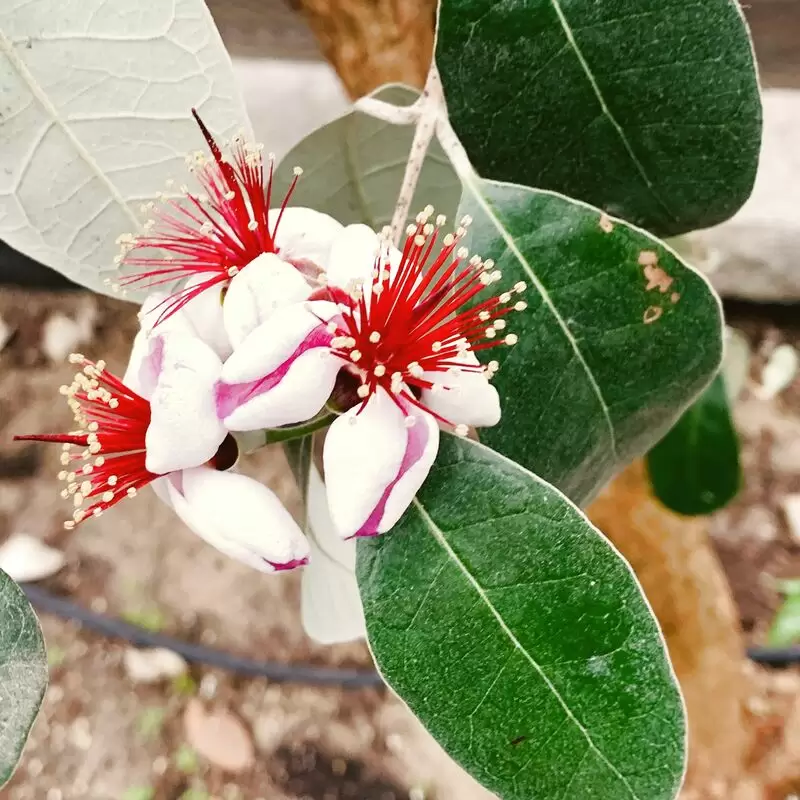 University of Alberta Botanic Garden
51227 AB-60, Parkland County
Monday - Sunday: 10:00 AM – 6:00 PM
4. Fort Edmonton Park
Fort Edmonton Park is a must-see in Edmonton and takes you back in time with its interactive history. Walk through the 1846 Hudson's Bay Company trading fort or stroll down 1885, 1905 or 1920 Street to meet costumed performers and experience historical reenactments. Experience an exciting steam train ride or a horse-drawn wagon ride! Just a short trip away is the John Walter Museum, another gem where you can discover Edmonton's fascinating history.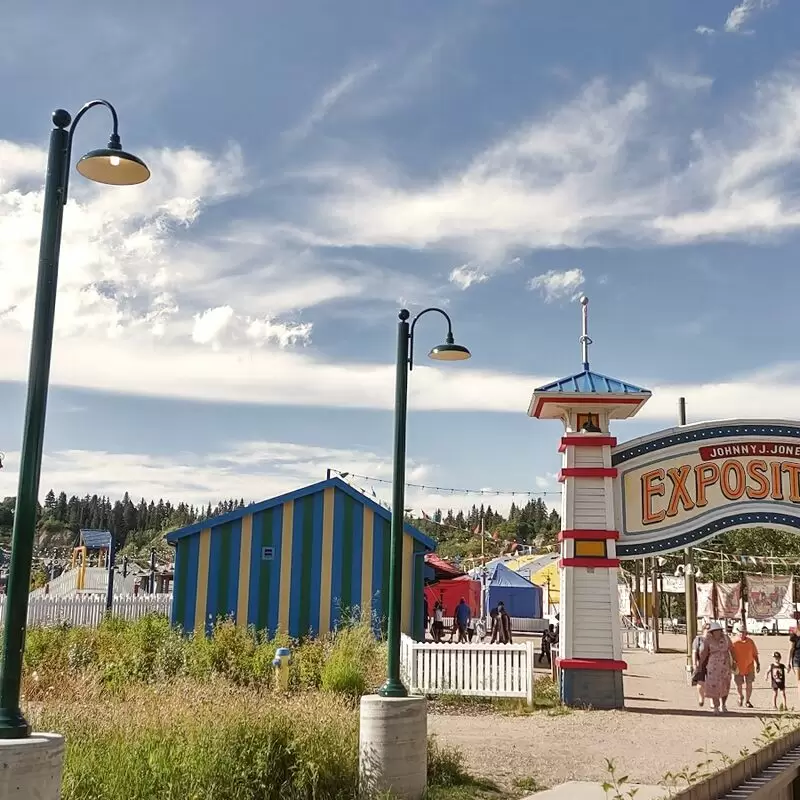 Fort Edmonton Park
7000 143 St NW, Edmonton
Monday - Tuesday: Closed
Wednesday - Sunday: 10:00 AM – 5:00 PM
5. Royal Alberta Museum
Unleash your curiosity at the Royal Alberta Museum, Edmonton! Marvel at a world-class collection of artifacts and exhibits that showcase Alberta's history from prehistoric times to the present. Expect glimpses of Native culture, dinosaur exhibits and the unique Bug Gallery. Don't miss the serene beauty of the garden and don't forget to deepen your interests with the high-quality interactive exhibits. Nearby are Edmonton City Hall and Sir Winston Churchill Square, home to a variety of cultural and social events.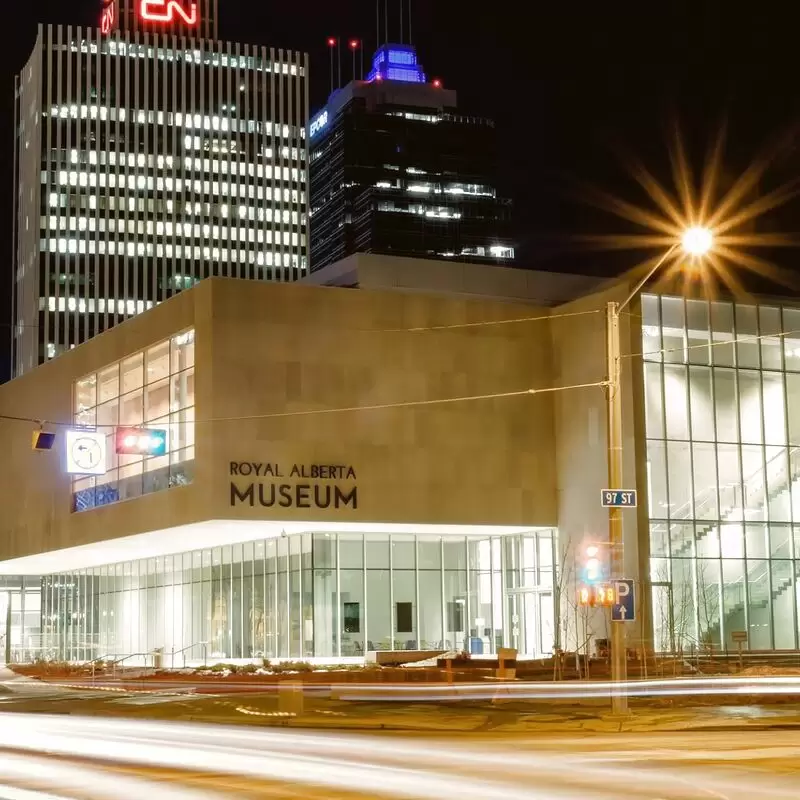 Royal Alberta Museum
9810 103a Ave NW, Edmonton
Monday - Tuesday: Closed
Wednesday - Sunday: 10:00 AM – 4:00 PM
Thursday: 10:00 AM – 8:00 PM
6. Muttart Conservatory
Unleash your inner botanist at Edmonton's Muttart Conservatory, a must-see attraction featuring four remarkable pyramid-shaped greenhouses. Each pyramid features a unique biotope that ranges from arid to tropical and contains rare species not seen anywhere else in Edmonton! Expert tip: Check out the special pyramid that changes exhibits several times a year. Just a short walk away, you can enjoy Edmonton's breathtaking river valley at nearby Louise McKinney Riverfront Park. Experience nature in the heart of the city!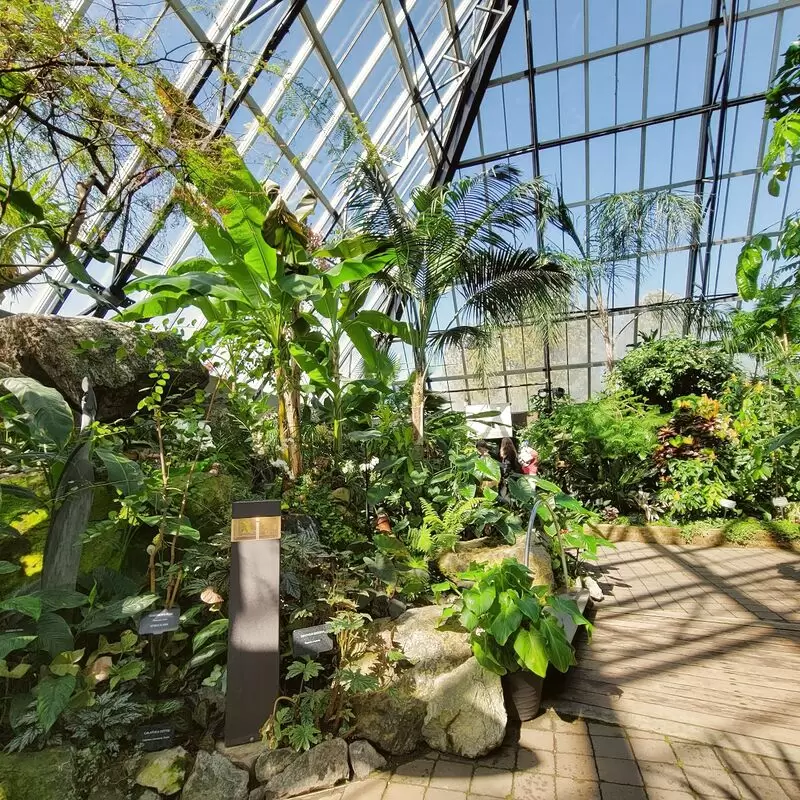 Muttart Conservatory
9626 96a St NW, Edmonton
Monday - Sunday: 10:00 AM – 5:00 PM
Wednesday - Thursday: 10:00 AM – 9:00 PM
7. Edmonton Valley Zoo
Immerse yourself in the fascinating world of wildlife at Edmonton Valley Zoo. The zoo is home to over 350 animals and offers an unforgettable opportunity to see arctic foxes, red pandas and even Lucy - the magnanimous elephant! Perfect for families, kids can explore the "Kitamba Cafe," pet pygmy goats at the "Urban Farm," and learn about conservation at Nature's Wild Backyard. Just a stone's throw away is the fascinating "William Hawrelak Park", a perfect place to continue your outdoor adventure.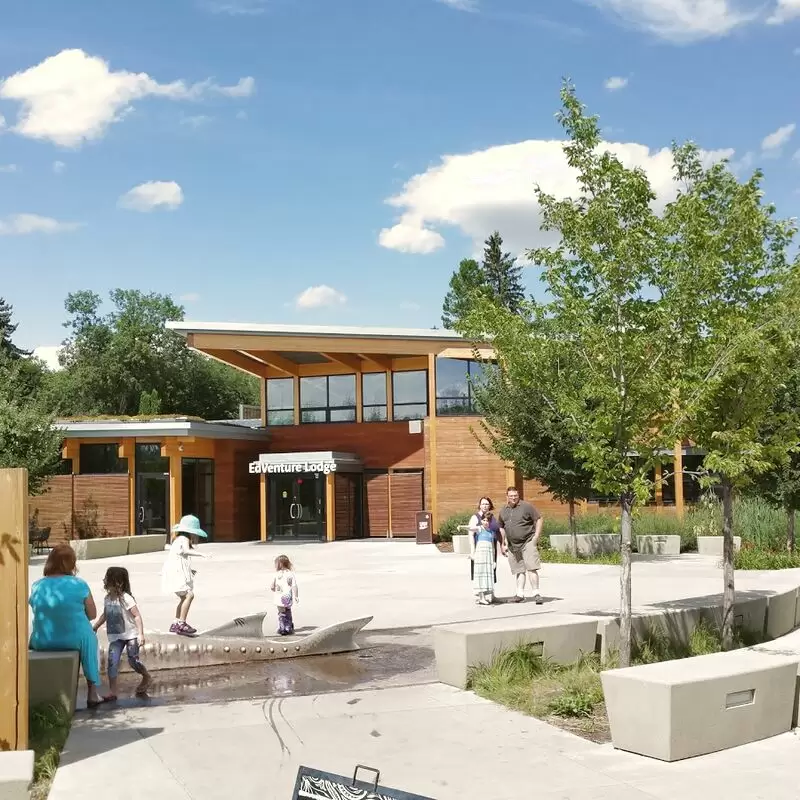 Edmonton Valley Zoo
13315 Buena Vista Road &, 87 Ave NW, Edmonton
Monday - Sunday: 9:00 AM – 5:00 PM
8. Terwillegar Park
Visit Terwillegar Park in Edmonton for your outdoor adventures! This 186-acre park is one of the largest dog run parks in the city and a dog lover's paradise. There are breathtaking views from the large footbridge over the North Saskatchewan River. Don't forget to check out the fantastic trail system, which is great for biking, running or a leisurely stroll. Just a short drive away is the Windermere Golf and Country Club, a perfect place for golf lovers.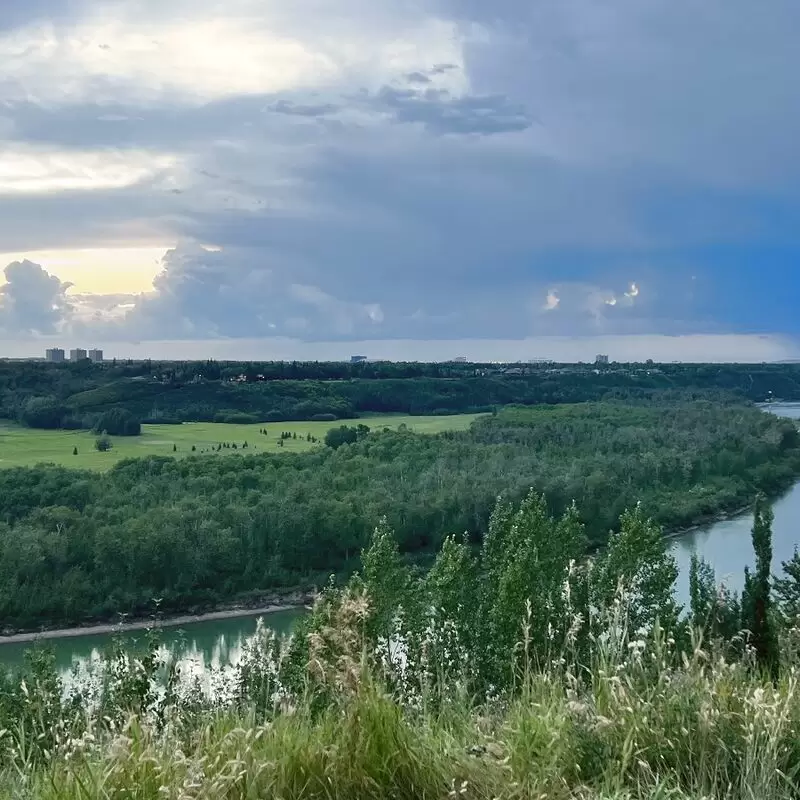 Terwillegar Park
10 Rabbit Hill Rd NW, Edmonton
Monday - Sunday: 5:00 AM – 11:00 PM
9. Louise McKinney Riverfront Park
A visit to Louise McKinney Riverfront Park in Edmonton is a must if you appreciate both culture and nature. Not just another urban oasis, the park offers breathtaking views of the downtown skyline and the North Saskatchewan River Valley. Enjoy the cool breeze on the boardwalk, a wonderful place to walk, jog, bike or picnic. A little-known gem, the Chinese Garden, with its traditional Tang Dynasty-style architecture, is just waiting to surprise you. Nearby, the Alberta Legislature Building with its majestic beauty is waiting for you to admire!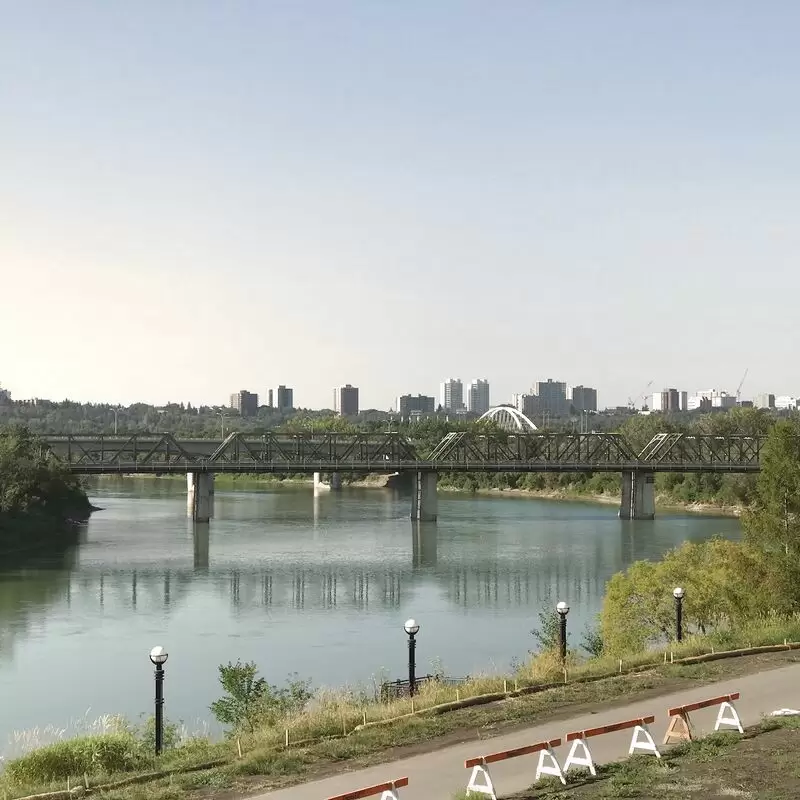 Louise McKinney Riverfront Park

10. Commonwealth Stadium

Experience the exhilarating aura of Commonwealth Stadium, Edmonton's largest outdoor stadium! Attend a soccer game and cheer with thousands of fans, or experience a rousing concert under the stars. The $12.5 million renovated HD scoreboard ensures you won't miss a thing.

Insider tip: Try the stadium's signature "Eskie Dog." After your visit, take a walk to the Edmonton Light Rail Transit - it's just a stone's throw away!

Commonwealth Stadium
11000 Stadium Rd, Edmonton
11. Alberta Aviation Museum
Discover Alberta's turbulent history at the Alberta Aviation Museum! Marvel at over 30 aircraft that bear witness to the dynamic role of aviation. Marvel at rare model aircraft and interesting exhibits. Get information from volunteer staff, many of whom have a personal connection to the stories they tell! Don't miss the captivating 1941 school building that showcases the history of the British Commonwealth Air Training Plan. After your visit, take a quick trip to the nearby Kingsway Mall to shop or grab a bite to eat! Alberta Aviation Museum
11410 Kingsway NW, Edmonton
Monday - Sunday: 10:00 AM – 5:00 PM
12. Alberta Legislature Building
Marvel at the regal Alberta Legislature Building, Edmonton's cornerstone of politics. In its grand Beaux-Arts architecture, the "Ledge" showcases key moments in Alberta's political history. A public tour gives you a unique opportunity to see politics in action. Don't miss the iconic light show after sunset. Just a stone's throw away is the beautiful Louise McKinney Riverfront Park, perfect for a leisurely stroll after your visit. Be ready for the ceremonial cannon firing at noon, a charming tradition that has been around since 1978.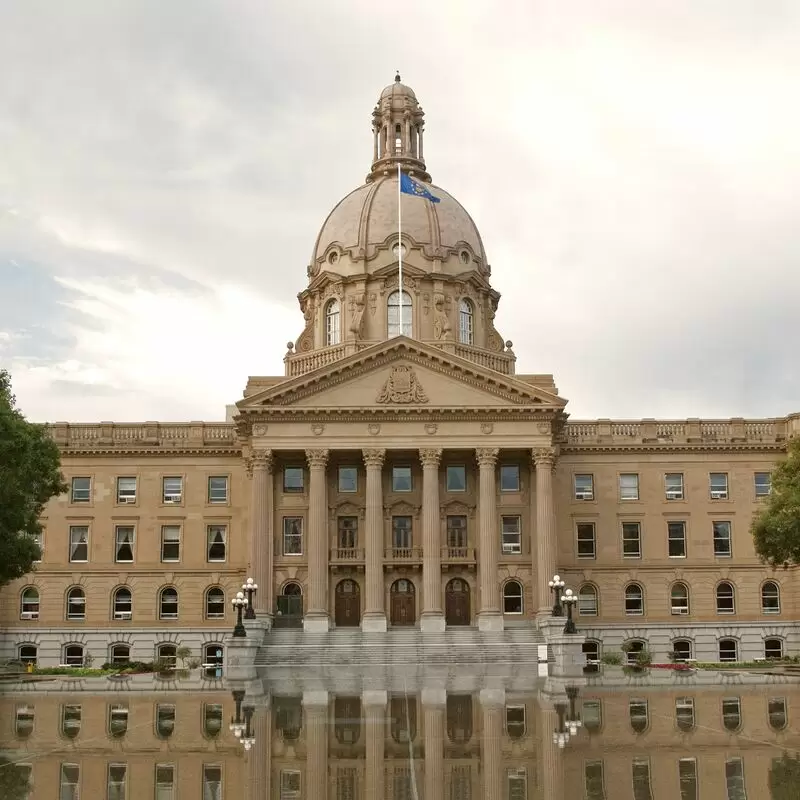 Alberta Legislature Building
10800 97 Ave NW, Edmonton
Monday - Tuesday: Closed
Wednesday - Sunday: 10:00 AM – 3:00 PM
13. Ukrainian Cultural Heritage Village
Step back in time at the Ukrainian Cultural Heritage Village (UCHV) in Edmonton! A beacon of living history, the award-winning UCHV features more than 30 restored buildings where you can experience firsthand the lives of Ukrainian pioneers in Canada. Snapshots include traditional workshops, hearty Ukrainian cuisine and spirited folk performances. Discover the secrets of the iconic Orthodox Church with its onion dome. Just a 10-minute drive away is Cooking Lake, a recreational paradise for biking, sailing and ice fishing! The spirit of Ukraine in the heart of Canada.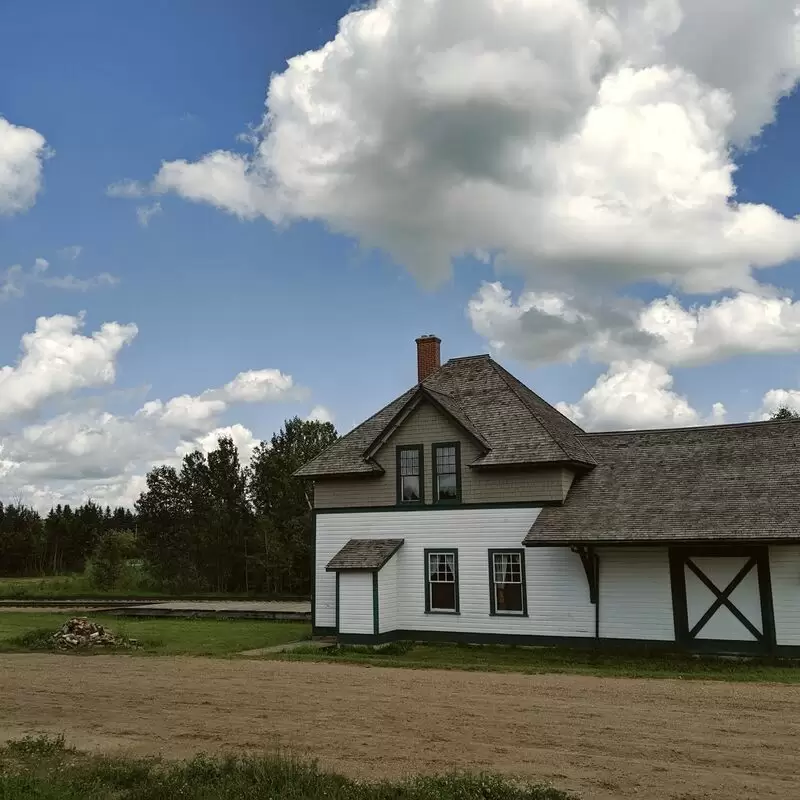 Ukrainian Cultural Heritage Village
195041 Highway 16 East, Lamont County
Monday - Tuesday: Closed
Wednesday - Sunday: 10:00 AM – 5:00 PM
14. TELUS World of Science Edmonton
Get involved in the great world of creativity, technology and exploration at TELUS World of Science in Edmonton. This fascinating facility delights with special exhibit galleries, a planetarium, and even an IMAX theater. The hands-on science experiments and live demonstrations make learning a fun and interactive experience. The institute is ideal for families and is located near Coronation Park, another local attraction where you can relax later. Don't miss the Science Garage, reminiscent of the golden days of tinkering in the garage.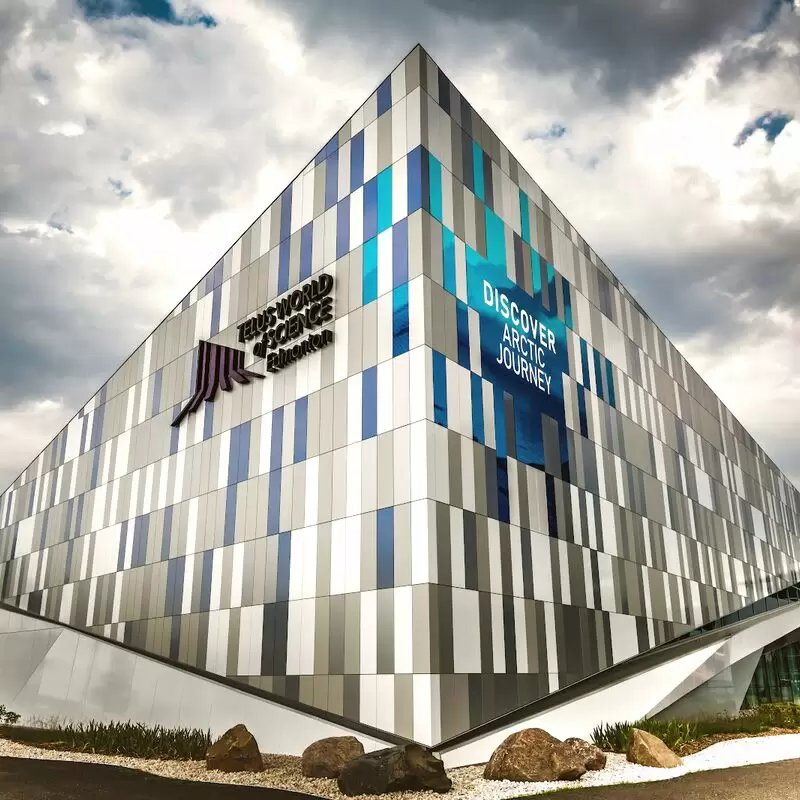 TELUS World of Science Edmonton
11211 142 St NW, Edmonton
Monday - Sunday: 10:00 AM – 5:00 PM
15. Edmonton Convention Centre
The Edmonton Convention Centre is a must-see in Edmonton for its architectural splendor and lively events program. Its unique, terraced design is modeled after Alberta's landscape and offers sweeping views of the stunning North Saskatchewan River Valley. The viewpoint from the funicular to which it is connected is a must-see. The center hosts a number of interesting exhibits and events throughout the year. The award-winning culinary team will also delight your taste buds with sustainable and regionally sourced dishes.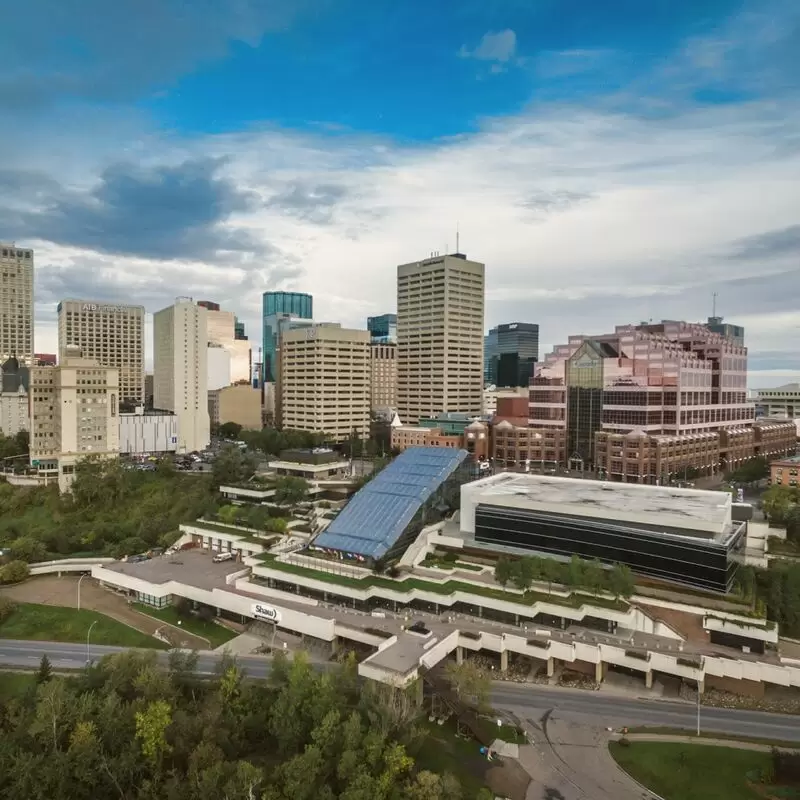 Edmonton Convention Centre
9797 Jasper Ave, Edmonton
Monday - Sunday: 7:00 AM – 7:00 PM
16. Edmonton Corn Maze
A visit to the Edmonton Corn Maze is an exciting adventure waiting for you! Travel through a dizzying maze of corn that reaches to the sky and challenges your mind and sense of direction. Be sure to catch the "corn cob pedals" - a treat for kids and adults alike. After the maze, you can visit the adjacent "Prairie Gardens & Adventure Farm," where there's a petting zoo and a pick-your-own vegetable garden. The Edmonton Corn Maze encourages a love of nature and brings out the kid in you!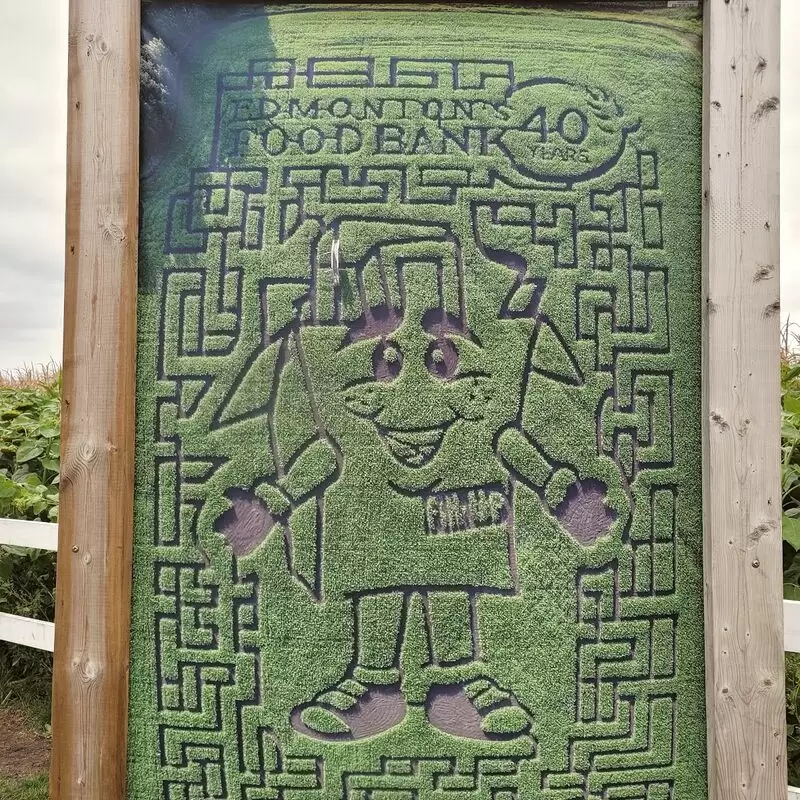 Edmonton Corn Maze
26171 Secondary Hwy 627, Spruce Grove
17. Rainbow Valley Park
Visit Rainbow Valley Park, Edmonton's hidden gem for an adventurous getaway in the heart of the city. Open year-round, it's ideal for nature lovers who want to spend cozy nights under the stars. With its numerous hiking trails and rivers, it is also a paradise for outdoor activities. And don't miss the chance to cross the highest railroad bridge, Snow Valley Aerial Park! Afterwards, visit Fort Edmonton Park, just around the corner, and learn about the city's history.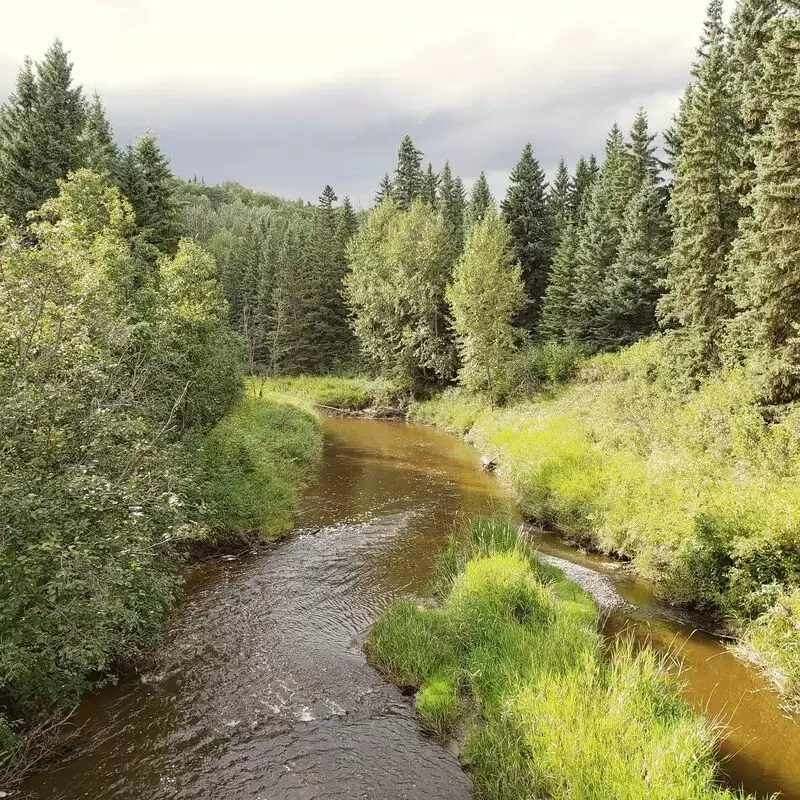 Rainbow Valley Park
Edmonton
Monday - Friday: 11:00 AM – 7:00 PM
Saturday - Sunday: Closed
18. Emily Murphy Park
Discover the serenity of Emily Murphy Park in Edmonton! Located on the North Saskatchewan River, it is the perfect place for a picnic, a bike ride or a quiet walk in nature. The park is a birdwatcher's paradise and is home to numerous bird species. It is also admired by locals for its breathtaking views of the river, especially at sunset. If you want a change of scenery, you can also take a short walk to the University of Alberta Botanical Gardens, where an exquisite floral spectacle awaits you. Indeed, a must-visit!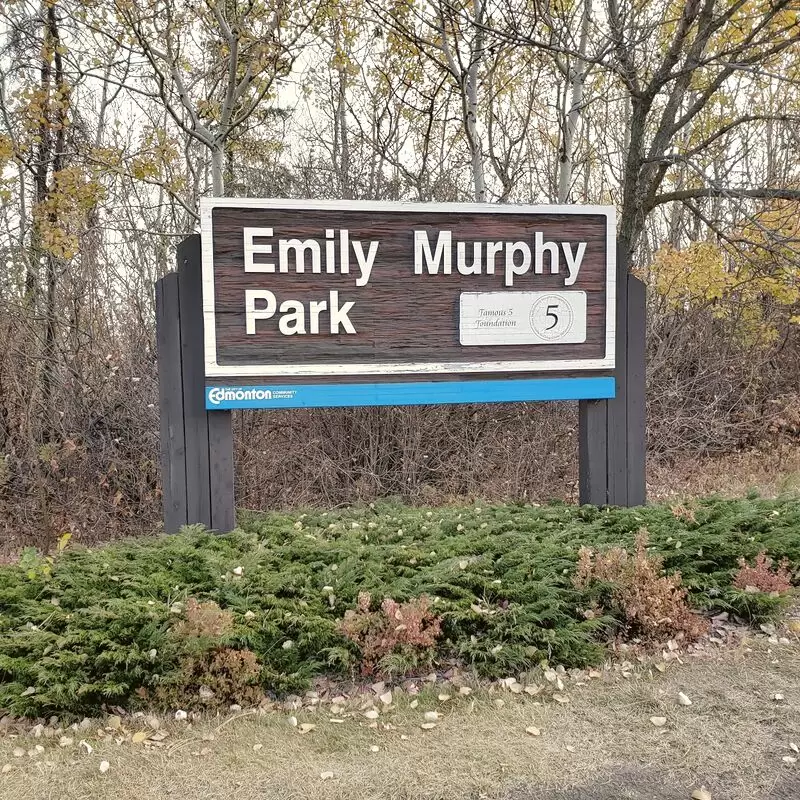 Emily Murphy Park
11904 Emily Murphy Park Rd NW, Edmonton
Monday - Sunday: 5:00 AM – 11:00 PM
19. Art Gallery of Alberta
The Art Gallery of Alberta offers an exclusive look at Canada's contemporary and historic art, showcasing over 6,000 wonderful works. Be captivated by the free-flowing steel and glass architecture inspired by the North Saskatchewan River. The exhibit is located downtown, so you can grab a relaxing coffee just steps away at Three Bananas Cafe. And why not end your artistic adventure with a quiet stroll around the shimmering pool at nearby City Hall and its charming wading pools?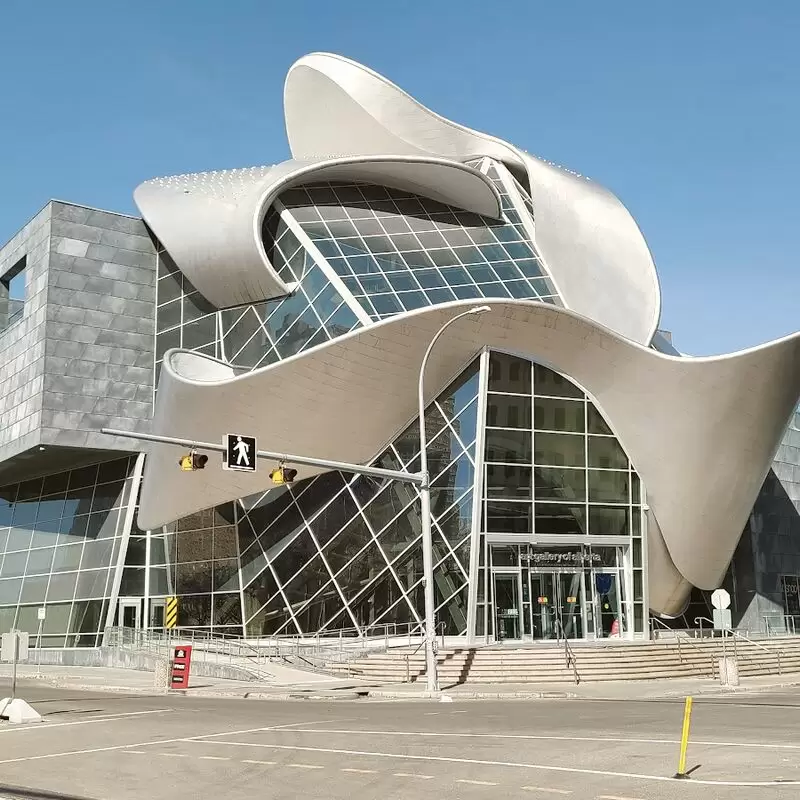 Art Gallery of Alberta
2 Sir Winston Churchill Sq, Edmonton
Monday - Tuesday: Closed
Wednesday - Sunday: 11:00 AM – 5:00 PM
Thursday: 11:00 AM – 7:00 PM
20. Sir Wilfrid Laurier Park
Unleash your spirit of adventure at Sir Wilfrid Laurier Park in Edmonton! This sprawling green space beckons with breathtaking river views and a wealth of recreational activities. The disc golf course is a hidden gem for enthusiasts, and if you like boating, you're in luck! The park is home to the Buena Vista Boathouse, where you can rent boats. After all the fun, satisfy your food cravings at the park's picnic areas. Nearby, you can visit the exciting Edmonton Valley Zoo or discover the special biodiversity at the John Janzen Nature Centre. Edmonton never disappoints!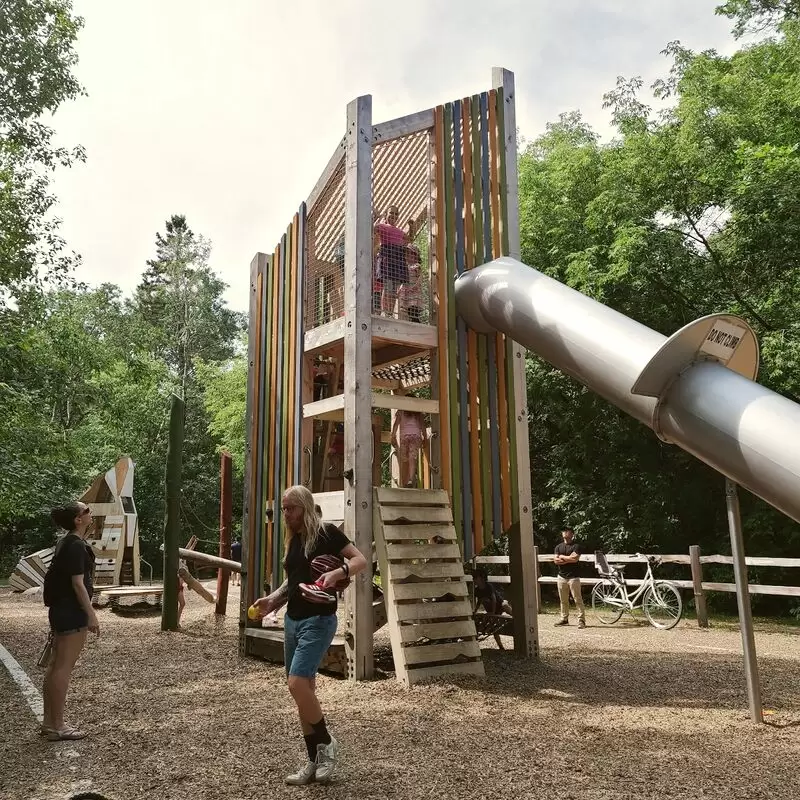 Sir Wilfrid Laurier Park
13221 Buena Vista Rd NW, Edmonton
Monday - Sunday: 5:00 AM – 11:00 PM
21. Alberta Railway Museum
Immerse yourself in the rich history of the Alberta Railway Museum. Admire the magnificent collection of vintage railroad equipment or hop aboard a real, running vintage train for a unique experience. Learn more about the great influence of railroads on the development of Alberta. On weekends, watch volunteers restore old railroad equipment. Just a 10-minute drive away, Fort Edmonton Park awaits to take you back in time with its historical replicas and cultural exhibits.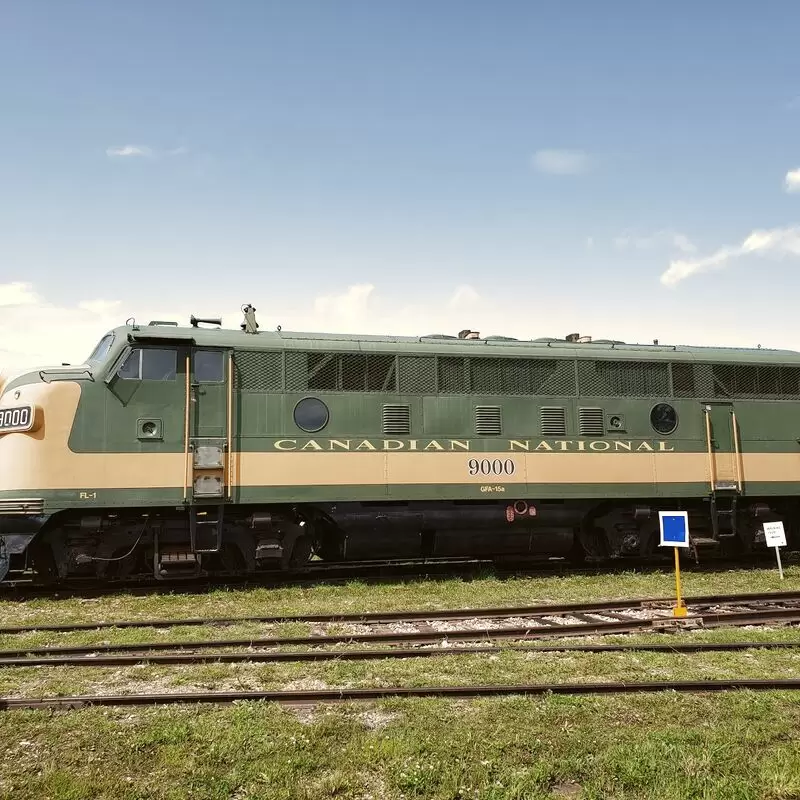 Alberta Railway Museum
24215 34 St NW, Edmonton
Monday - Friday: Closed
Saturday - Sunday: 10:00 AM – 5:00 PM
22. Keillor Point
Keillor Point, also known as the "end of the world," has an irresistible charm that draws visitors for its breathtaking panoramic views of the North Saskatchewan River and city skyline. Here, you'll feel like you're on the edge of a cliff, suspended above a lush, natural park that offers the most beautiful sunsets. For thrill seekers, this place is a dream. Nearby is Whitemud Creek Ravine, which invites you to take a scenic walk amidst nature - the perfect day trip in Edmonton.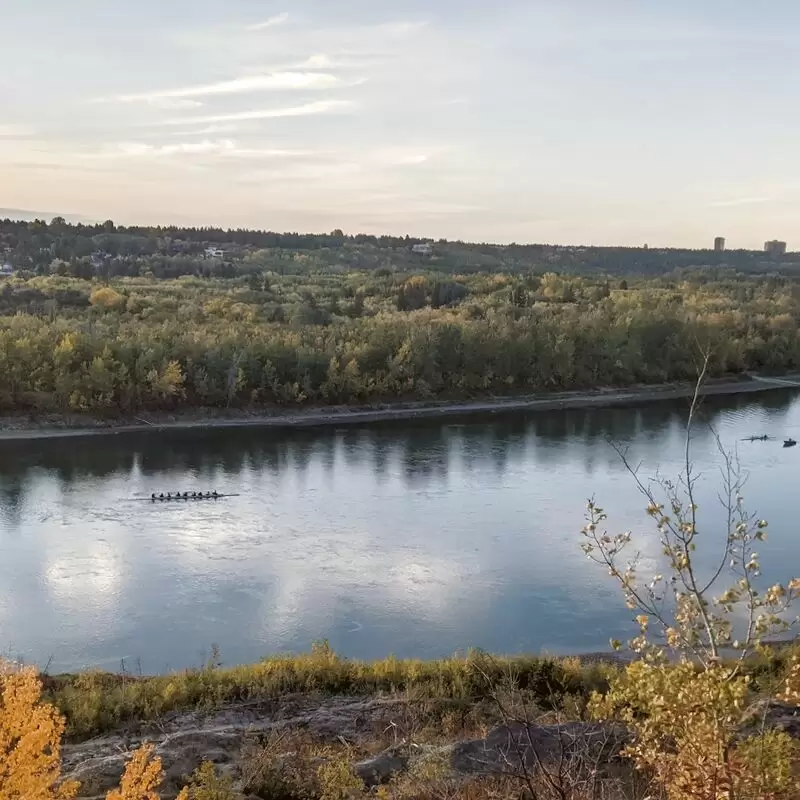 Keillor Point
7433 Saskatchewan Dr NW, Edmonton
Monday - Sunday: 5:00 AM – 11:00 PM
Best Time to Visit Edmonton
The best time to visit Edmonton, Canada, is during the summer months from June to August. During this time, the weather is warm and the city hosts numerous outdoor festivals, including the popular Edmonton Folk Music Festival and the Edmonton International Fringe Theatre Festival. However, for winter activities such as ice skating and skiing, December through February are ideal.
Annual Weather in Edmonton
Edmonton 3-Day Forecast
Wed, 20 September
Night
57 °F
14 °C
0%
Morning
52 °F
11 °C
0%
Afternoon
56 °F
14 °C
0%
Evening
57 °F
14 °C
0%
Thu, 21 September
Night
51 °F
10 °C
0%
Morning
43 °F
6 °C
0%
Afternoon
58 °F
15 °C
0%
Evening
69 °F
20 °C
0%
Fri, 22 September
Night
50 °F
10 °C
0%
Morning
44 °F
7 °C
0%
Afternoon
68 °F
20 °C
0%
Evening
69 °F
20 °C
0%
Questions & Answers

What is the public transport system like in Edmonton?

Edmonton, Canada, has a diverse public transit system that includes buses, light rail, and an extensive network of bike lanes. The Edmonton Transit Service (ETS) is responsible for bus and LRT operations in the city and provides comprehensive service throughout the city. ETS routes reach most parts of the city and its suburbs. The LRT consists of two lines connecting the city center with the northeastern, southern, and northwestern parts of the city. The public bicycle network includes shared and dedicated paths suitable for both commuters and recreational users.

Are there any local dishes I should try?

The Canadian city of Edmonton has a rich gastronomic scene, offering a variety of distinctive dishes that you must try. The delicious Alberta beef is a classic; locals pride themselves on their high-quality, tender steaks. The city is also known for its delicious game meat, from elk to bison. Don't forget to sample the unique Ukrainian influence with delicious perogies and cabbage rolls. And of course, your visit is not complete without trying the Saskatoon Berry Pie, a favorite dessert of the locals.

What is the dress code in places of worship?

When visiting places of worship in Edmonton, such as the numerous churches, mosques, temples, or synagogues, it is generally expected that you dress respectfully. The dress code in churches is often casual, but clean and modest clothing is encouraged. In mosques and temples, you should cover your head, arms, and legs. Some also offer covering clothing. In synagogues, dress neatly and conservatively. Always remove your shoes if necessary. Please respect the particular customs of each house of worship. It is best to find out the dress code of each place before visiting.

Is tap water safe to drink in Edmonton?

Yes, the tap water in Edmonton, Canada, is perfectly safe to drink. The city's water utility, EPCOR, adheres to strict quality control and purification procedures that comply with Health Canada guidelines. The water comes from the North Saskatchewan River and undergoes several stages of treatment to ensure it is clean and safe. Taste and quality can vary depending on location in the city, but by and large the tap water is of high quality and suitable for consumption.

Do I need a car to get around in Edmonton?

Getting around Edmonton, Canada, is quite convenient even without a car. The city's public transportation system, Edmonton Transit Service (ETS), offers extensive bus and light rail service. Cabs and ride-sharing services are another option that are readily available. Finally, Edmonton is a friendly city for cyclists and pedestrians with its trail system that includes river valley trails and dedicated bike lanes. However, if you plan to explore the city or are out late at night, a car might be helpful.

How to stay safe in Edmonton?

Keep yourself safe in Edmonton by being aware of your surroundings, especially in less crowded areas and late at night. Hide your valuables, use trusted transportation, and avoid revealing personal information in public. Stick to well-lit and populated areas when exploring the city. It is important to obey local laws, respect community norms, and have emergency contacts, such as local police, ready. Remember that health precautions such as travel insurance, vaccinations and wearing masks are also important during the current pandemic.

Is tipping customary in restaurants?

Yes, tipping is common in restaurants in Edmonton, Canada. Generally, you are expected to tip for good service, usually around 15-20% of the total bill before tax. Tipping is a voluntary gesture to acknowledge good service by the waiter. However, it is important to note that some establishments include the service charge in the bill, so it is always a good idea to check the bill carefully.

What is there for kids to do in Edmonton?

Edmonton, Canada, offers several kid-friendly attractions. At Telus World of Science, children can visit a series of interactive exhibits and a state-of-the-art planetarium. The city offers a variety of outdoor activities, such as a picnic at Hawrelak Park or a trip to the Edmonton Valley Zoo. A day at World Waterpark at West Edmonton Mall, one of the largest indoor waterparks in the world, is also a must for kids looking for thrilling water slides and wave pool adventures.

How accessible is the city for people with disabilities?

Edmonton strives to be an accessible city for people with disabilities. Strict accessibility guidelines are followed in public buildings, and Edmonton Transit Service offers accessible buses and various programs and services for people with limited mobility. To make getting around easier, Edmonton's sidewalks and intersections are often equipped with tactile warnings for the visually impaired. The city also has a variety of accessible accommodations and activities suitable for individuals with special needs.

What is the local language in Edmonton?

The local language in Edmonton, Canada, is English. This is the main language used in business, education and daily conversation. Although Edmonton is a multicultural city, with people from different cultural backgrounds, English serves as the lingua franca and ensures effective communication between everyone. Therefore, travelers who are fluent in English will have no problems communicating during their stay in Edmonton.

Are there any hiking trails nearby?

Yes, there are numerous hiking trails in and around Edmonton. One of the most popular is the River Valley Parks system, which offers over 150 kilometers of hiking trails. Elk Island National Park is famous for its diverse wildlife and varied topography. The Whitemud Creek Trail, on the other hand, offers a tranquil forest landscape along the water. All of these trails offer a great opportunity to escape the wilderness and observe the local flora and fauna.

What wildlife can I expect to see in Edmonton?

A rich and diverse array of wildlife awaits you in Edmonton. In the city parks and the expansive North Saskatchewan River Valley, you can see animals such as beavers, deer and coyotes. Birders will be delighted by the variety of bird life, including geese, ducks, eagles and songbirds. Elk Island National Park, not far from the city, is home to plains bison, wood bison, elk and numerous other animals.

Where can I find the best local beers and wines?

The local craft beer scene in Edmonton is thriving, with breweries like Alley Kat Brewery and Bent Stick Brewing offering quality beers. Color De Vino, an independent wine and spirits store, offers a local and international selection of wines. Also visit The Wine Room, an urban boutique winery where you can sample local wines and even take part in the winemaking process!

Is the city bicycle-friendly?

Yes, Edmonton is a bike-friendly city. It has 160 km of maintained multi-use trails and hundreds of kilometers of bike lanes that make it easy for cyclists to get around the city. Edmonton also offers a bike-share program and guided bike tours. The city emphasizes a bike-friendly environment with many routes, repair stations, and bike-oriented events and initiatives throughout the year. Please check current road conditions before making your trip.

Are there any local customs I need to be aware of?

Edmontonians value polite behavior, and it is common to hold the door for others, stand on the right side of the escalator, and wait politely in lines, like most Canadians. Like any cosmopolitan city, Edmonton is multicultural and therefore practices respect and tolerance. Tipping is expected in restaurants, bars and cabs, usually around 15-20%. In winter, as a courtesy, you should remove your shoes when entering a house so that you do not leave tracks in the snow and dirt. There are no particular local customs that differ significantly from general North American manners.

Can I swim in the River Valley?

Swimming directly in the North Saskatchewan River, which flows through Edmonton's River Valley, is generally not recommended. This is due to fluctuating currents, potentially poor water quality, and the occasional presence of debris. However, the River Valley area offers numerous opportunities for outdoor activities, including hiking, biking, and bird watching. There are also several public swimming pools and water parks nearby that visitors can safely use.

What are the rules for smoking in public places?

In Edmonton, smoking, including e-cigarettes and cannabis, is prohibited within 10 meters of doors, windows and air intakes of buildings. It is also not allowed in children's facilities such as playgrounds, sports fields or skate parks. Smoking at outdoor public events is limited to designated smoking areas. However, public consumption of cannabis is allowed on trails or in parks if it is not part of a public event. Violators may be subject to fines.

Can I use my credit card around the city?

Edmonton, Canada, is definitely very credit card friendly. Most establishments like hotels, restaurants, stores and even cabs accept credit cards like Visa, MasterCard and American Express. This is a safe and convenient way to make transactions throughout the city. However, it is always advisable to carry some Canadian cash for small purchases or in case the use of credit cards is not possible.

Where are the nearest medical facilities?

Edmonton, Canada, has numerous medical facilities spread throughout the city that cater to various medical needs. Among the best facilities is the University of Alberta Hospital in the University District, which offers a range of specialties. The Royal Alexandra Hospital is a large and traditional facility near the city center. For pediatric needs, there is Stollery Children's Hospital, while Grey Nuns Community Hospital serves southern Edmonton.

What are the options for vegan restaurants in the city?

Edmonton has several excellent vegan restaurants serving a variety of cuisines. Buckingham on Whyte Ave. is a bar serving vegan versions of pub classics. Padmanadi Vegetarian Restaurant serves plant-based Asian fusion dishes with flair. Pie is famous for its pizza with gourmet vegan cheese and toppings, and Good Stock Restaurant & Catering offers comfort food with a plant-based twist. Finally, KB & Co serves casual, health-conscious vegan breakfasts and lunches, perfect for a quick snack.

How is the nightlife in Edmonton?

Edmonton offers a lively nightlife. Areas like Whyte Avenue and Jasper Avenue are home to a variety of lively clubs, bars, and pubs, all offering different styles of music and moods. You can also enjoy live performances at various venues around the city, including the Citadel Theatre and the Winspear Centre. For gambling enthusiasts, Edmonton is home to several world-class casinos. Whether you like dancing, live music or casino games, Edmonton's nightlife offers something for everyone.

Does the city support LGBTQ+ friendly spots?

Yes, Edmonton is indeed an LGBTQ+ friendly city. Edmonton prides itself on being diverse and inclusive, and this is reflected in its LGBTQ+ friendly venues. The city offers several venues such as the Fruit Loop at the Dog, numerous LGBTQ+ clubs, and the annual Edmonton Pride Festival. The local government and community also actively advocate for LGBTQ+ rights, making the city a warm and welcoming place to visit or live.

Are the Edmonton streets safe for a solo female traveler?

In general, Edmonton's streets are considered safe for women traveling alone. The city is known for friendly locals and a strong sense of community. However, as in any other large city, it is advisable to be cautious, especially late at night. Certain areas can be less safe than others. Therefore, it is recommended to do your research before visiting the city, stay in well-lit and populated areas, and always be aware of personal belongings.

Are there any popular day trips from Edmonton?

One of the most popular day trips from Edmonton is certainly a drive to Elk Island National Park. With its diverse wildlife, including moose, bison, and over 250 species of birds, this park offers an excellent opportunity for hiking, wildlife viewing, and photography. Another popular choice is a trip to the University of Alberta Botanical Gardens, where visitors can explore stunning gardens and unique plant collections.

Can I rent a boat on the North Saskatchewan River?

Yes, you can absolutely rent a boat on the North Saskatchewan River. There are several rental companies in Edmonton that offer a variety of boats, from canoes to larger powerboats. Many also offer safety training and guided tours, which are a great way to experience the beautiful river valley. Remember to follow the rules and regulations for safety and to protect nature.

Feedback

I hope you found this article informative and helpful. I'm eager to improve the content and make it even more valuable for you. If you have any feedback or suggestions, I would love to hear from you.

Do you have any tips or hidden gems that you think should be added to the list? Are there any areas that you feel could use more explanation or clarification?

Your input is greatly appreciated and will help us to continue providing high-quality content that meets your needs and interests. Please feel free to share your thoughts.