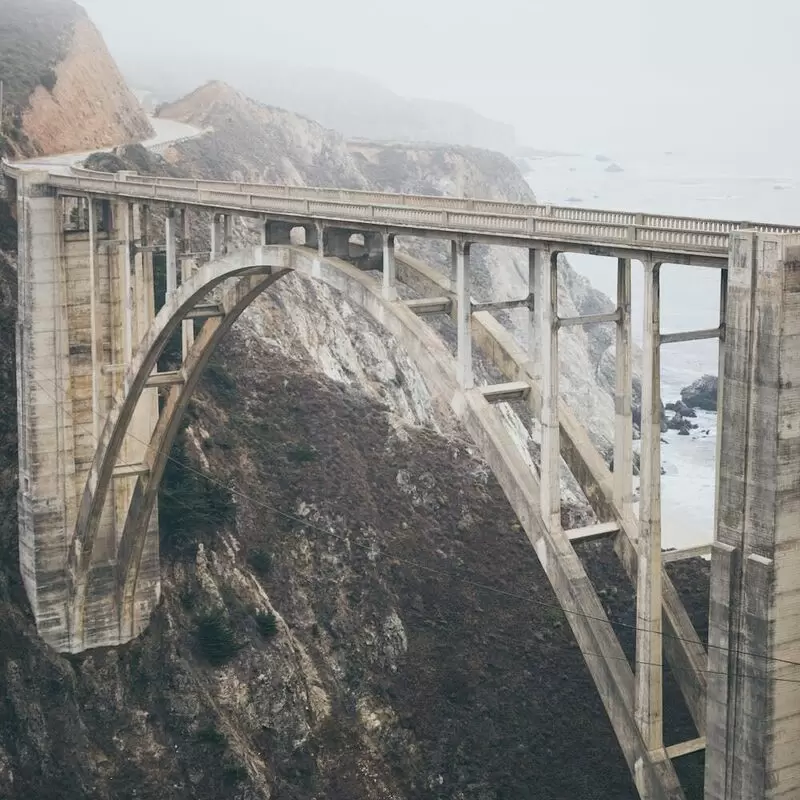 1. Fundidora Park
Fundidora Park is an urban oasis where history and modernity blend seamlessly. This sprawling green space is home to countless recreational activities, impressive sculptures, and scenic waterways. Take a trip back in time by exploring the Old Steel Foundry, now a UNESCO Industrial Heritage Site, and discover the origins of Monterrey's industrial era. Attend a live concert on Paseo Santa Lucía, a romantic river promenade, or hop on a bike and explore the scenic trails. Next to the park, you can admire the stunning contemporary design of Monterrey's legendary MARCO Museum.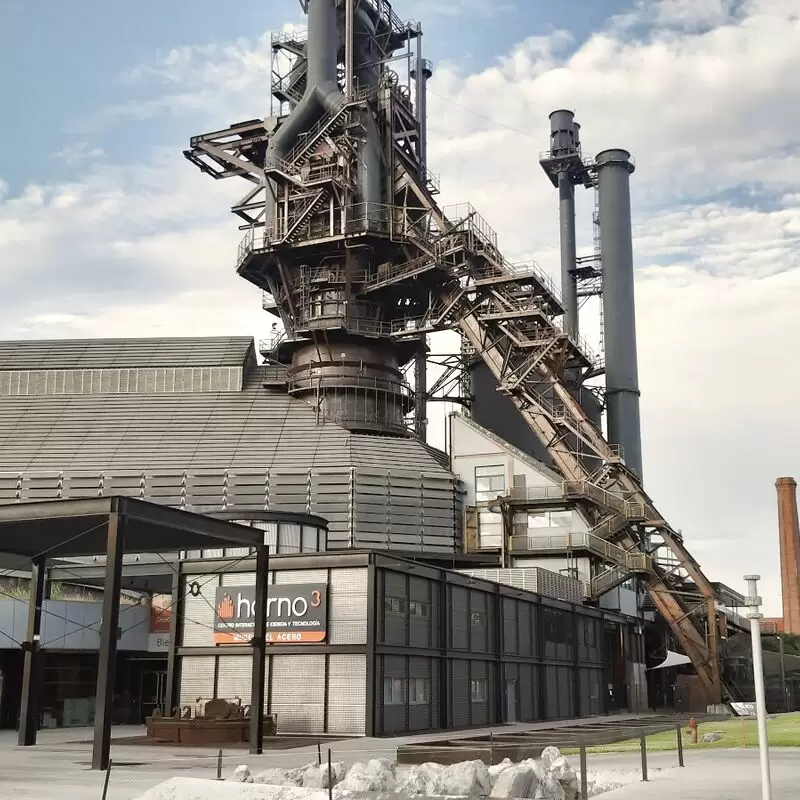 Fundidora Park
Avenida Fundidora y, Adolfo Prieto S/N, Obrera, 64010 Monterrey
Monday - Sunday: 6:00 AM – 10:00 PM
2. Macroplaza
A visit to the Macroplaza in Monterrey is an absolute must for any explorer! This sprawling plaza, one of the largest in the world, is a vibrant center of history, culture, and modernity. Stroll through the lush gardens, marvel at the iconic Faro del Comercio monument, or sample delicious street food from local vendors. Don't forget to visit the Governor's Palace, Monterrey City Hall or the city's main theater, all within walking distance. This vibrant epicenter is the epitome of Monterrey.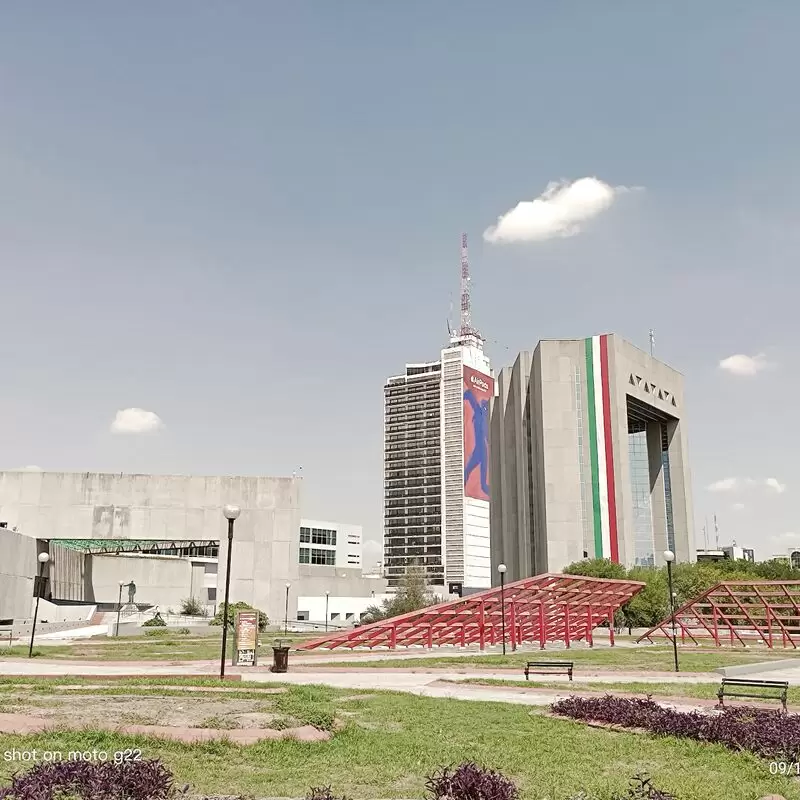 Macroplaza
Centro, 64000 Monterrey
Monday - Sunday: Open 24 hours
3. Mexican History Museum

A visit to the Mexican History Museum in Monterrey is a must for history buffs and curious travelers alike. This impressive museum takes you on a fascinating journey through Mexico's rich history, with interactive exhibits and displays that showcase the country's vibrant past. Explore the pre-Hispanic period, the Spanish conquest, and the struggle for independence.

Insider tip: Don't miss the panoramic view of the Santa Lucia waterfront from the third floor - it's breathtaking! Nearby, discover the MARCO Museum of Contemporary Art and the charming Bishop's Hill.

Mexican History Museum
Dr José Ma. Coss 445, Centro, 64000 Monterrey

Monday: Closed
Tuesday - Sunday: 10:00 AM – 8:00 PM
Wednesday - Saturday: 10:00 AM – 6:00 PM
4. Mirador del obispado
A visit to the Mirador del Obispado in Monterrey is a must because of its breathtaking panoramic view of the city! This breathtaking viewpoint showcases Monterrey's natural beauty, as it is located on a hill overlooking the Cerro de la Silla mountain. Nearby, the Palacio del Obispado Historical Museum is a cultural attraction that showcases the region's rich heritage. Don't miss the colorful sunrise or sunset from the viewpoint - an insider's tip! And a short walk downhill will take you to the beautiful Fuente de las Palmas.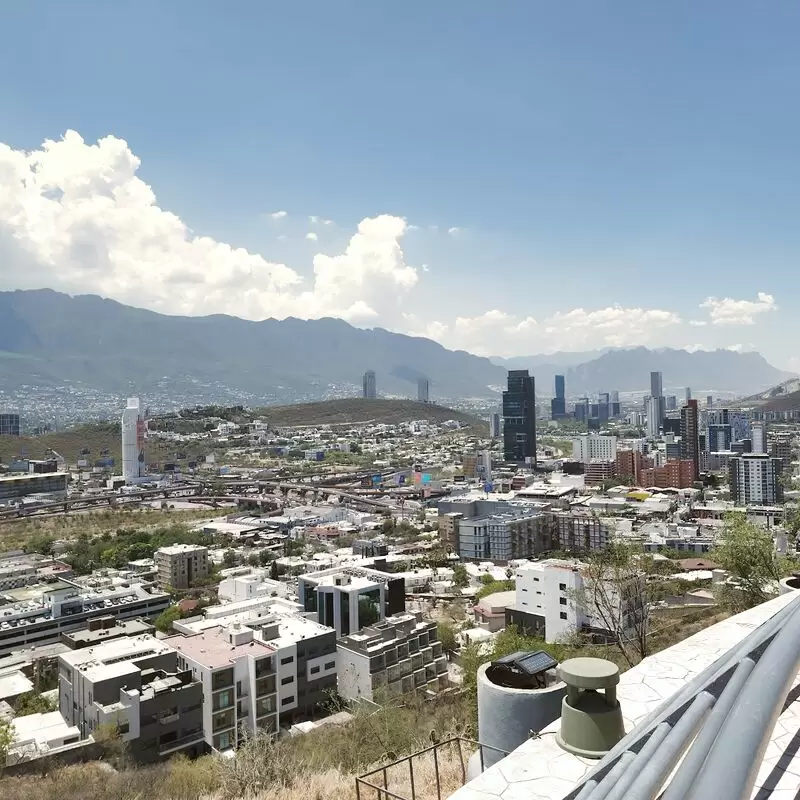 Mirador del obispado
C. Loma Larga 2447, Obispado, 64060 Monterrey
Monday - Sunday: 8:00 AM – 10:00 PM
5. Grutas de García
Venture into the fascinating Grutas de García, Monterrey's underground treasure troves. Be enchanted by the magic of the 60-million-year-old limestone caves and discover breathtaking formations like "The Theater" and the "Mirador". Board the scenic cable car "El Aerial Tramway" and enjoy the breathtaking views of the surrounding mountains of the Sierra Madre Oriental. Nearby, the breathtaking Cascada Cola de Caballo awaits you, an extraordinary waterfall with a height of 82 feet, perfect for enjoying the beauty of nature and embarking on an adventure.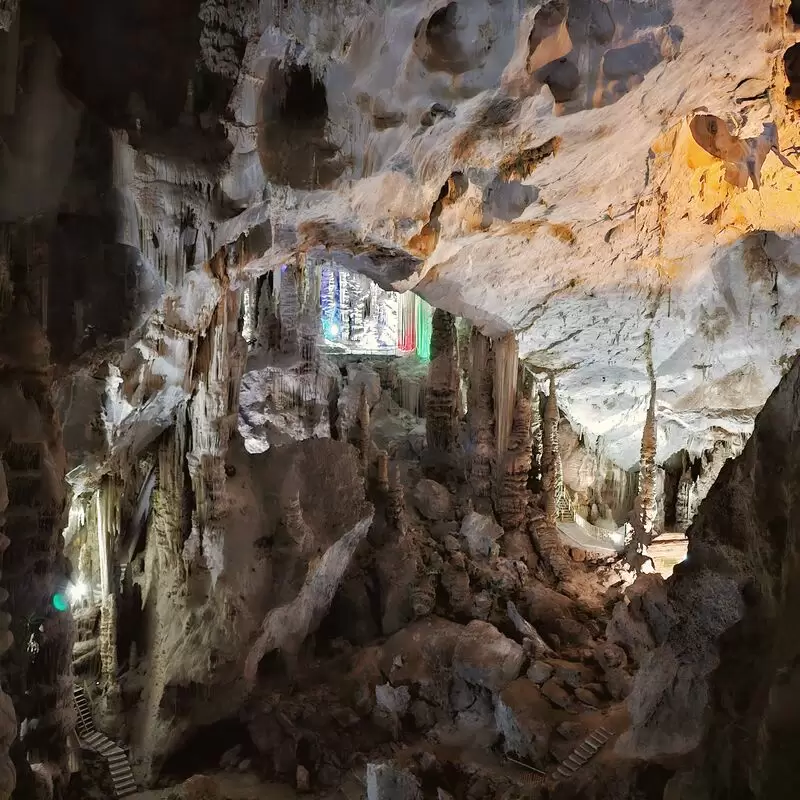 Grutas de García
Carretera a Villa de García S/N, 66030 García
Monday: Closed
Tuesday - Sunday: 9:00 AM – 3:00 PM
6. Paseo Santa Lucía
Immerse yourself in the enchanting Paseo Santa Lucía, a picturesque river promenade that stretches 2.5 kilometers through the heart of Monterrey. Your journey begins at the stunning Fundidora Park and ends at the famous Macroplaza, a mix of lush greenery, atmospheric art, and cultural attractions. Take a charming boat ride to discover the area's hidden treasures, or sample delicious local cuisine at trendy cafes along the promenade. The shimmering canal is illuminated at night, offering an unforgettable romantic ambiance.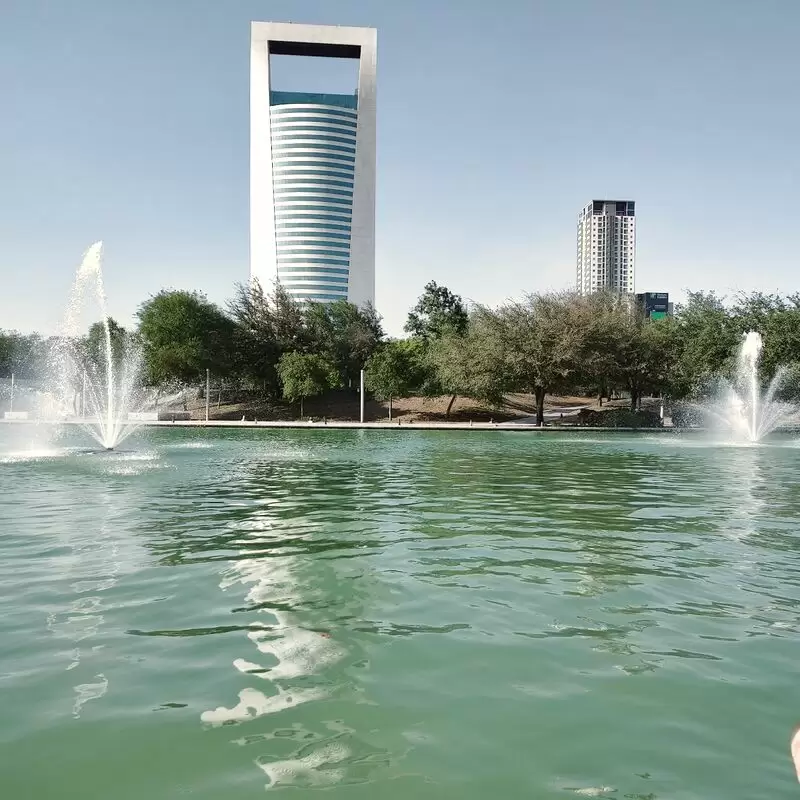 Paseo Santa Lucía
Avenida Fundidora y, Adolfo Prieto s/n, Obrera, 64010 Monterrey
Monday - Sunday: 10:00 AM – 9:30 PM
7. Museo del Acero Horno 3
Discover the fascinating history of steel production at the famous Museo del Acero Horno 3 in Monterrey! At this extraordinary industrial museum, you can immerse yourself in the world of steelmaking by exploring the well-preserved blast furnace. Venture to lofty heights on the thrilling canopy tour or watch captivating 4D movies. While you're in the area, you can also stroll through the beautiful Parque Fundidora and learn about the fascinating history of Mexican baseball at the Sala de La Leyendas Monterrey. A must-see experience!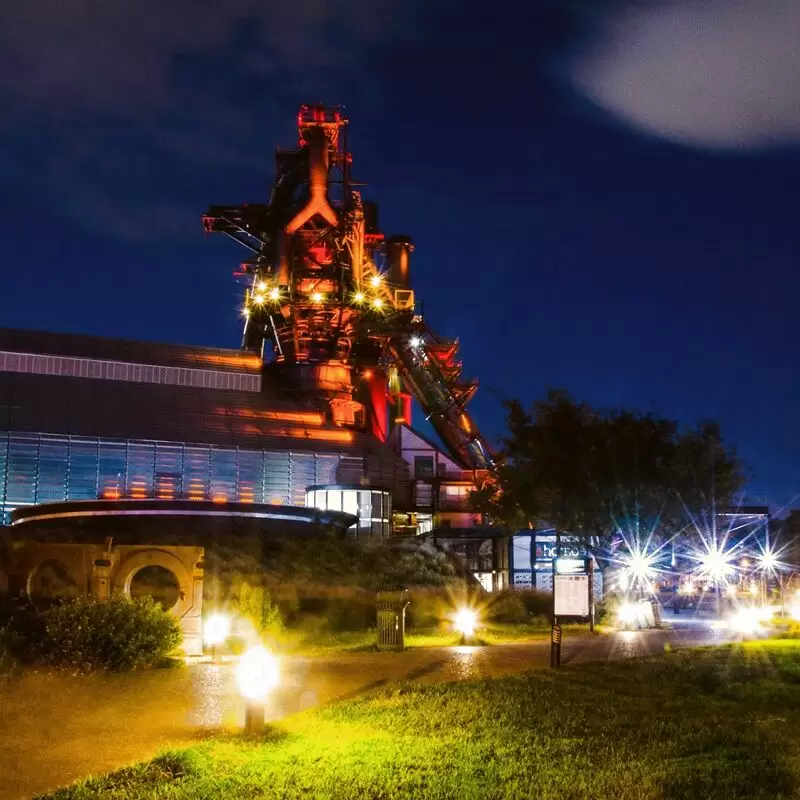 Museo del Acero Horno 3
Av. Fundidora Parque, Fundidora, 64010 Monterrey
Monday: Closed
Tuesday - Thursday: 11:00 AM – 6:00 PM
Friday - Sunday: 12:00 – 7:00 PM
8. Museum of Contemporary Art of Monterrey
A visit to the Museum of Contemporary Art in Monterrey (MARCO) is an absolute must for art and culture lovers! This iconic museum, whose entrance is adorned by a fascinating dove statue, houses a diverse collection of contemporary Latin American and international artworks. In addition to its renowned permanent collection, MARCO offers fascinating temporary exhibitions that attract the best contemporary artists. Delight in the gift store with its unique artworks and later relax in the tranquil courtyard, a hidden gem in the midst of the bustling city center. Just a short walk away, you can visit the stunning Macroplaza and Parque Fundidora to further appreciate Monterrey's beauty and local culture.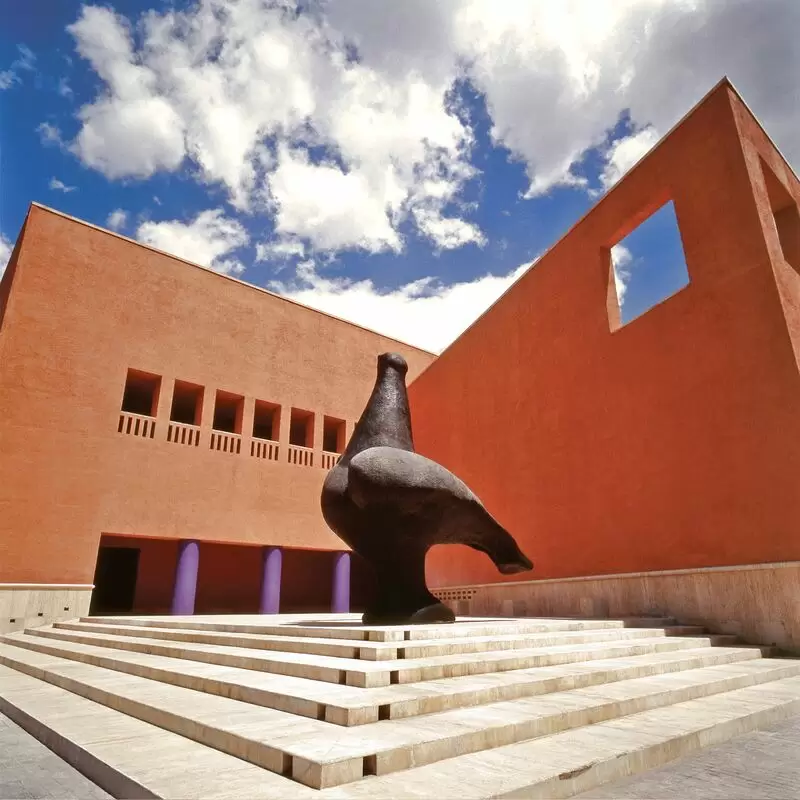 Museum of Contemporary Art of Monterrey
Juan Zuazua, Padre Raymundo Jardón y, Centro, 64000 Monterrey
Monday: Closed
Tuesday - Sunday: 10:00 AM – 6:00 PM
Wednesday: 10:00 AM – 8:00 PM
9. Parque Ecológico La Huasteca
Venture into the breathtaking beauty of Parque Ecológico La Huasteca in Monterrey, where stunning mountain formations provide the perfect backdrop for outdoor enthusiasts. Immerse yourself in an unforgettable experience as you climb, hike, or simply admire the wonders of nature. Don't miss the breathtaking Arco de La Huasteca, a natural arch that offers unforgettable sunset views. Just a stone's throw away, the Grutas de García beckon with remarkable limestone caves waiting to be explored. True adventures await in Monterrey's great outdoors!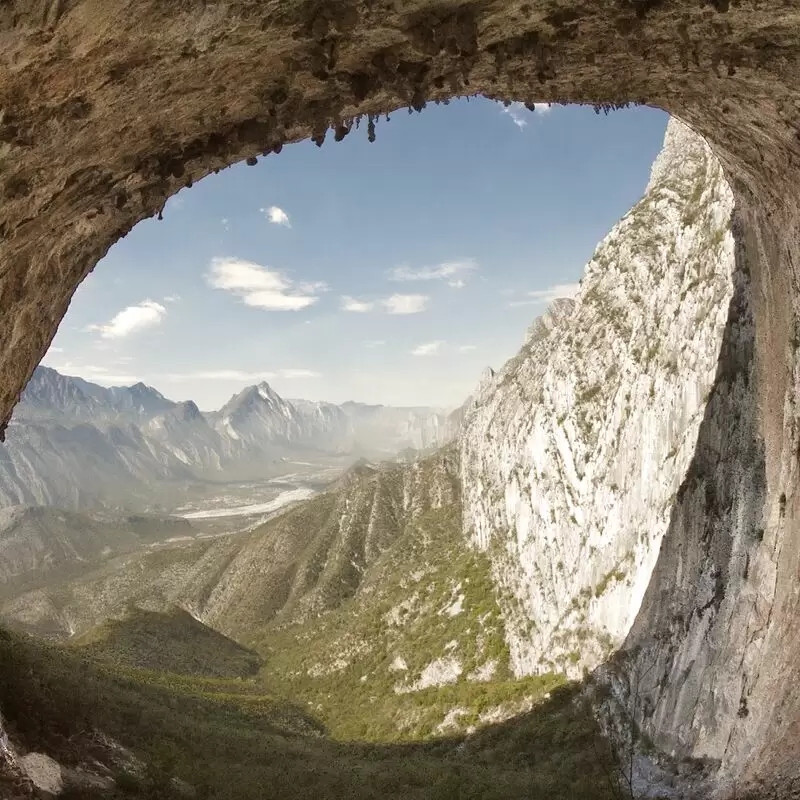 Parque Ecológico La Huasteca
Parque La Huasteca, Miguel Hidalgo, 66196 Santa Catarina
Monday - Sunday: Open 24 hours
10. La Estanzuela Monterrey Natural Park

Discover the hidden gem of Monterrey, La Estanzuela Natural Park! This lush oasis of biodiversity offers breathtaking waterfalls, hiking trails, and picnic areas. Escape the urban hustle and bustle and get back to nature in this tranquil retreat.

Insider tip: Explore the lesser-known overlooks to capture spectacular panoramic views of the park. And don't miss dipping your toes in the refreshing mountain stream just a stone's throw from the famous Cerro de la Silla. The adventure is waiting for you!

La Estanzuela Monterrey Natural Park
Camino, Antiguo Camino a Valle Alto S/N, La Estanzuela, 64780 Monterrey

Monday: Closed
Tuesday - Sunday: 7:00 AM – 4:00 PM
11. Chipinque A.B.P. Ecological Park
A visit to Chipinque Ecological Park is a must in Monterrey! The park is a nature lover's paradise, offering breathtaking landscapes, diverse wildlife and a range of outdoor activities. Hike or bike along scenic trails, discover unique flora and fauna, or enjoy a delicious picnic amidst breathtaking views of the city. Don't miss the Mirador Pinar viewpoint, from which you can enjoy a panoramic view of Monterrey. It's a fantastic place to get away from the hustle and bustle of city life, and a perfect place for those seeking adventure or solitude.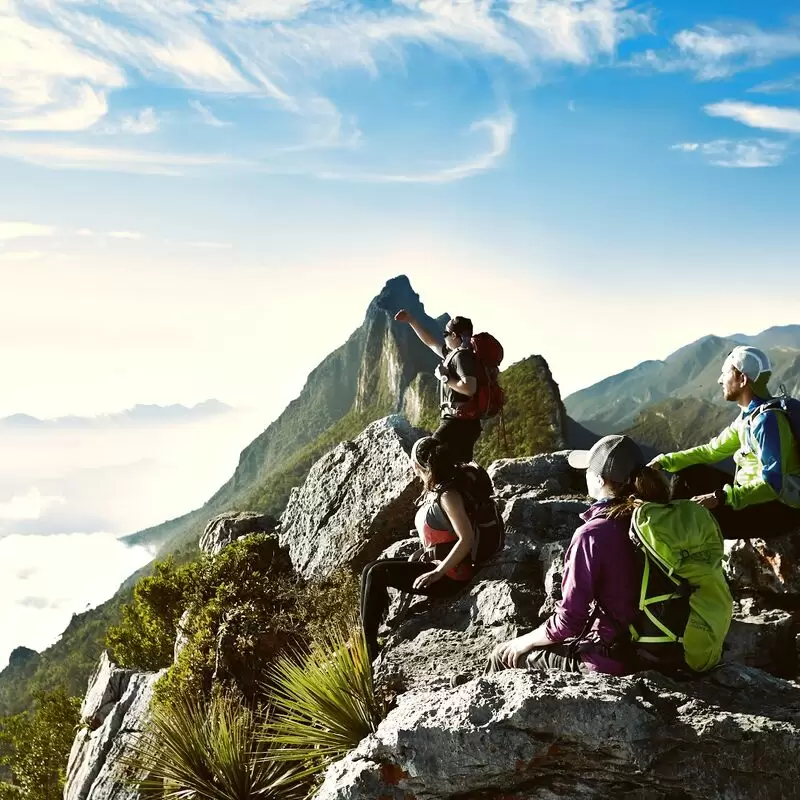 Chipinque A.B.P. Ecological Park
Carretera a Chipinque Km. 2.5, Valle de San Angel, Zona de La Sierra Madre, 66290 San Pedro Garza García
Monday - Sunday: 6:00 AM – 8:00 PM
12. Museo del Noreste
A must-see in Monterrey is the Museo del Noreste, which showcases the rich history and culture of northeastern Mexico! Get ready to immerse yourself in interactive exhibits that span pre-Hispanic civilizations, colonization, and modern developments. Did you know this state-of-the-art museum uses holograms? There's also a picturesque courtyard that's perfect for a memorable selfie. After exploring, take a stroll to the nearby Santa Lucía Riverwalk and be enchanted by the water. Don't miss this captivating destination!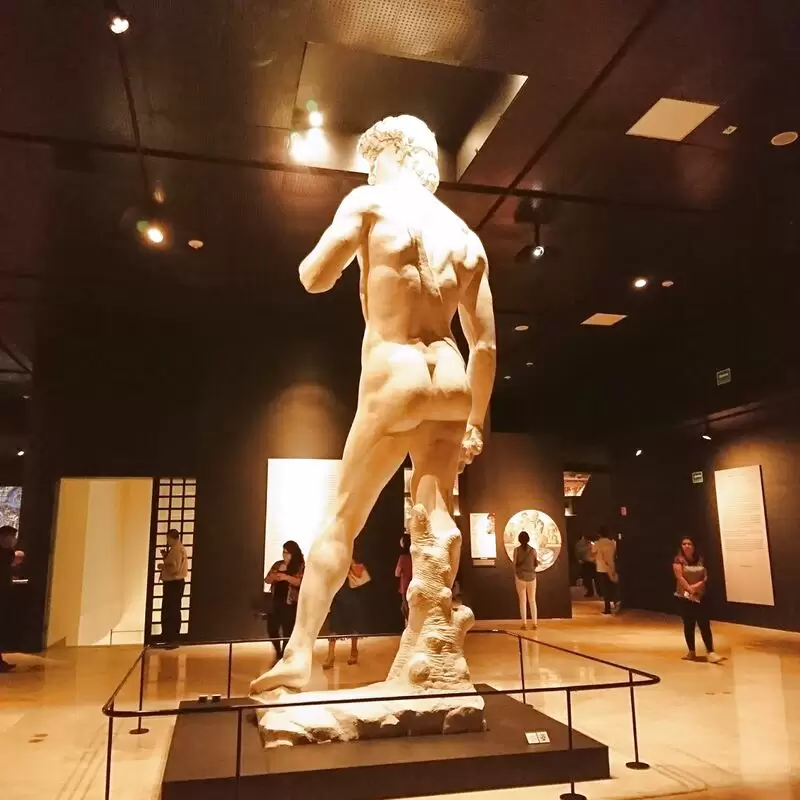 Museo del Noreste
Dr José Ma. Coss 445, Centro, 64000 Monterrey
Monday: Closed
Tuesday - Sunday: 10:00 AM – 8:00 PM
Wednesday - Saturday: 10:00 AM – 6:00 PM
13. Cerro de la Silla
The Cerro de la Silla, Monterrey's landmark, offers an exciting adventure for nature lovers and adventure seekers! Embark on a rewarding hike through picturesque landscapes to reach the summit, where breathtaking panoramic views of the city await you. Relax in nearby Chipinque Park and enjoy the tranquil atmosphere after climbing Cerro de la Silla. Make your visit extra special by seeking out the popular food stands that serve delicious gorditas - a tasty reward for your mountainous achievement!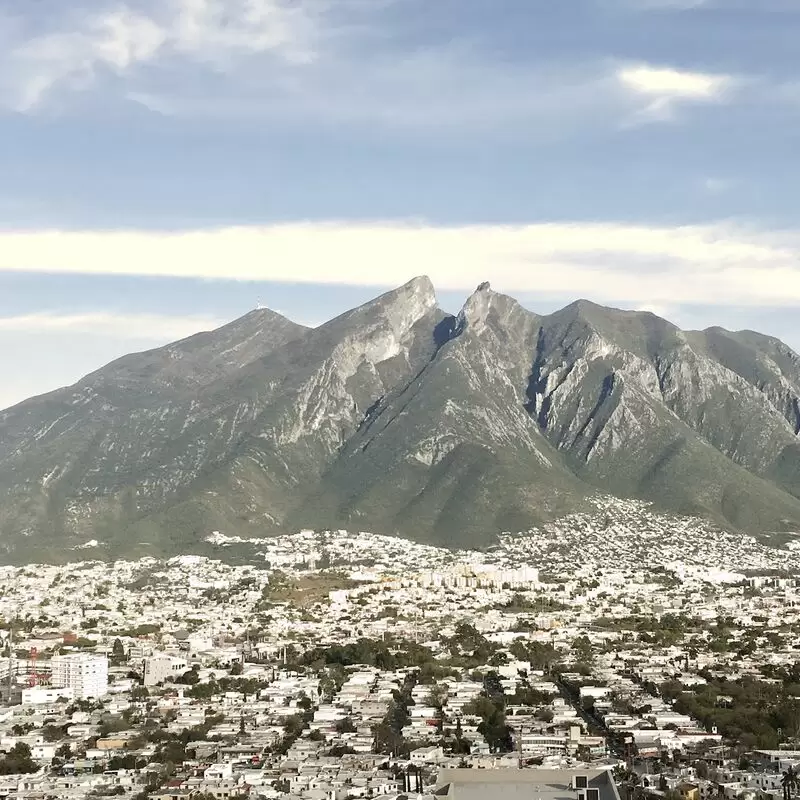 Cerro de la Silla
Cerro de la Silla, 67210 Nuevo Leon
14. Basílica de Nuestra Señora del Roble
A visit to the magnificent Basílica de Nuestra Señora del Roble in Monterrey is an absolute must for anyone who wants to experience rich history, enchanting architecture and unwavering faith all in one place. Revered by locals as a holy site since its construction in 1592, this basilica fascinates visitors with its detailed stained glass windows and impressive murals. Immerse yourself in the folklore of the region's divine protector - La Virgen del Roble - and don't miss the lush gardens surrounding the basilica, which provide a tranquil retreat in the city.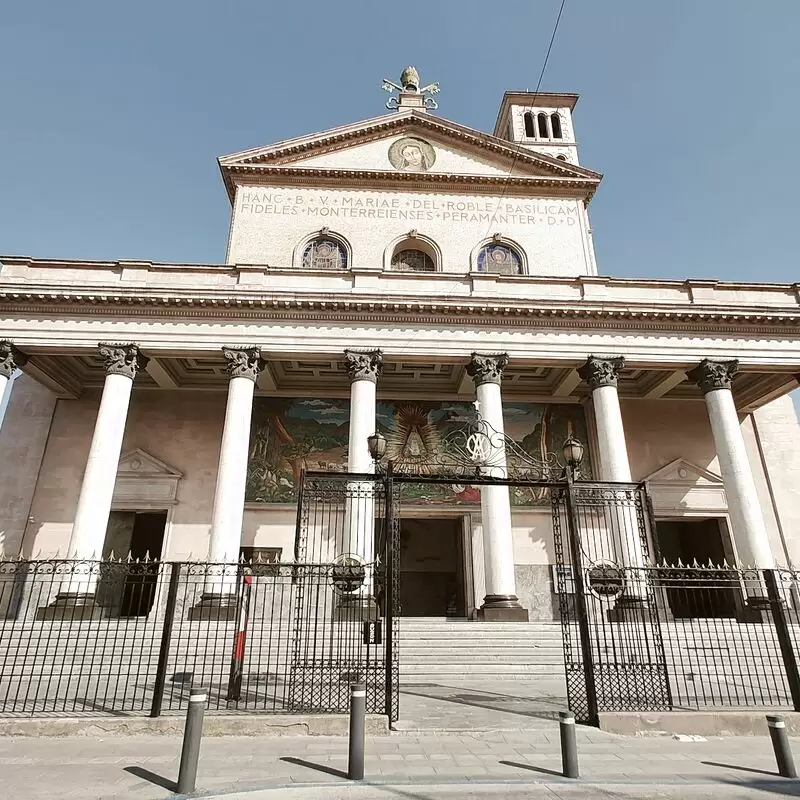 Basílica de Nuestra Señora del Roble
Calle Benito Juarez 15, de Mayo y, Centro, 64720 Monterrey
Monday - Friday: 8:30 AM – 6:00 PM
Saturday: 9:00 AM – 1:00 PM
Sunday: Closed
15. Cerro de Chipinque
Cerro de Chipinque, a fascinating natural wonder in Monterrey, offers exciting outdoor experiences. The abundant wildlife, breathtaking views and refreshing trails invite visitors to exciting adventures in hiking and biking. Chipinque Eco-Park also offers an interactive museum and a wonderfully peaceful atmosphere. The spectacular panoramas will delight photographers, while birdwatchers can spot native species like the crested tit. Don't miss the exhilarating sunrise while enjoying the beauty of the Sierra Madre Oriental.
Cerro de Chipinque
Cerro de Chipinque, 66290 Nuevo Leon
16. Fuente de Neptuno
A visit to Monterrey would not be complete without seeing the majestic Fuente de Neptuno! This impressive 19th century fountain is located in the heart of Plaza Zaragoza and is adorned with an impressive sculpture of Neptune, surrounded by lively crowds and lush greenery. Local musicians often play nearby, creating a lively atmosphere as you immerse yourself in the city's rich history. Just a stone's throw away, the beautiful Metropolitan Basilica Cathedral is waiting for you to explore.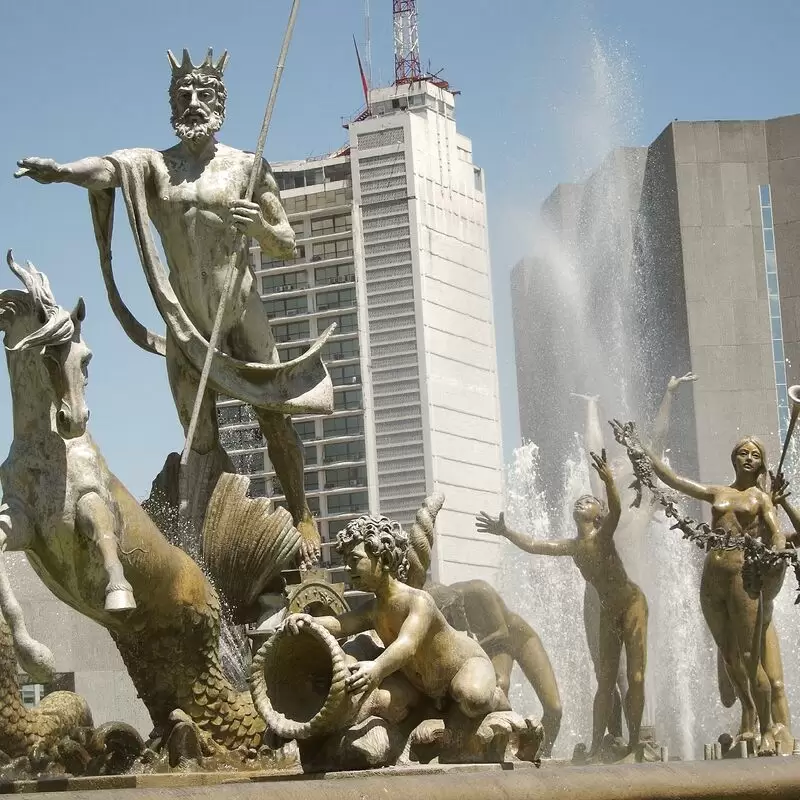 Fuente de Neptuno
Calle Padre Mier, 21 - Ignacio Zaragoza Sur &, Centro, 64000 Monterrey
Monday - Sunday: Open 24 hours
17. Parque Fiesta Aventuras
When in Monterrey, don't miss the lively "Parque Fiesta Aventuras". This action-packed amusement park attracts visitors with thrilling roller coasters, exciting water rides and entertaining live shows. The park offers a perfect mix of excitement and relaxation and also has charming green areas. It is located near the picturesque Parque Fundidora, a sight to discover. Also, enjoy delicious local cuisine at the food stalls located around the park - a gastronomic delight often overlooked by tourists.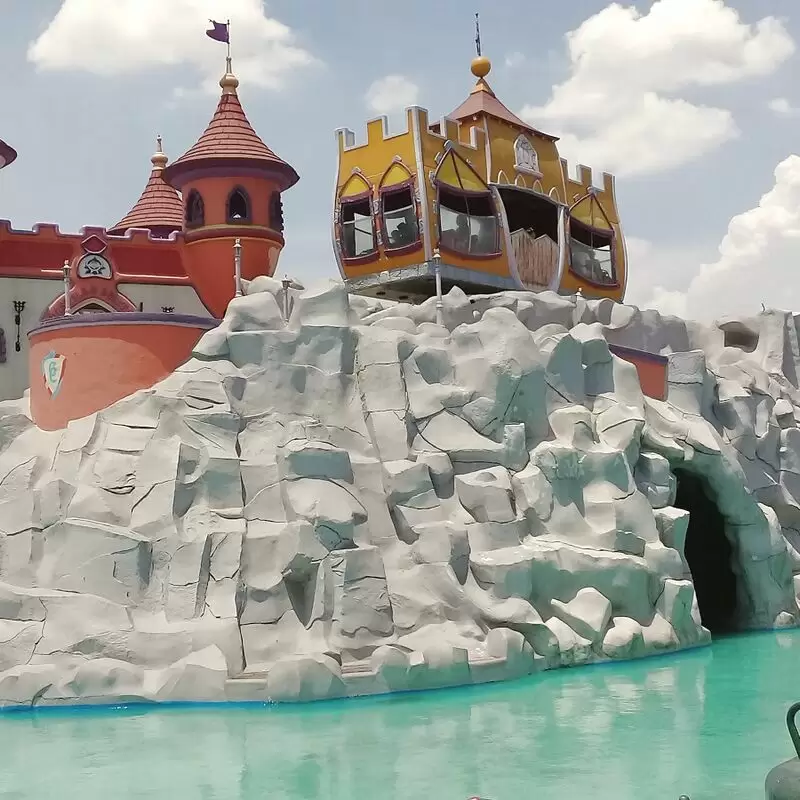 Parque Fiesta Aventuras
C. Agrícola 3700-1, Agrícola, 64590 Monterrey
Monday - Friday: Closed
Saturday - Sunday: 12:00 – 7:00 PM
18. Metropolitan Museum of Monterrey
A visit to the Metropolitan Museum of Monterrey (MET) is undoubtedly an enriching experience for tourists who wish to explore the captivating history and art of this vibrant city. Housed in a former neoclassical palace, the museum not only boasts an impressive facade, but also houses unique exhibits from the pre-Hispanic, colonial, and contemporary periods. Be fascinated by the impressive collection of sculptures, paintings and photographs. Don't miss the nearby Macroplaza or the stunning Baroque-style Catedral Metropolitana while you're there!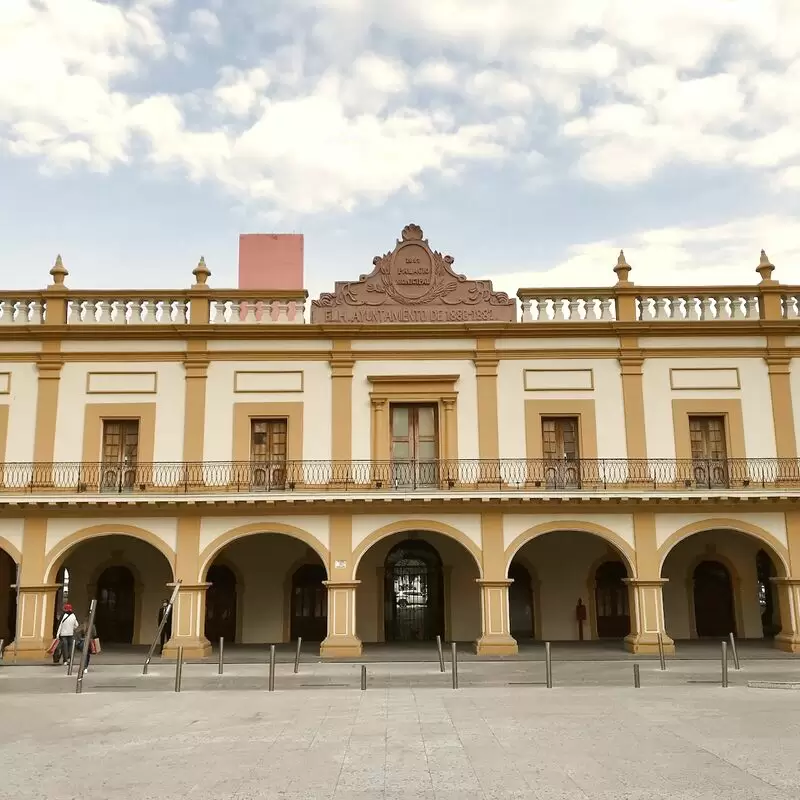 Metropolitan Museum of Monterrey
Ignacio Zaragoza, Corregidora &, Centro, 64720 Monterrey
Monday: Closed
Tuesday - Sunday: 11:00 AM – 5:00 PM
19. Barrio Antiguo
Immerse yourself in the charming and lively Barrio Antiguo, Monterrey's rich historic district! Stroll the charming cobblestone streets, admire the colorful colonial architecture, and enjoy the vibrant nightlife in the city's bars and cafes. Art lovers will be delighted by the numerous galleries showcasing local talent. Don't miss the weekly Sunday street market Tianguis Cultural or the hidden gem Plaza San Luis, which invites you to relax. Just a stone's throw away is the famous MARCO Museum!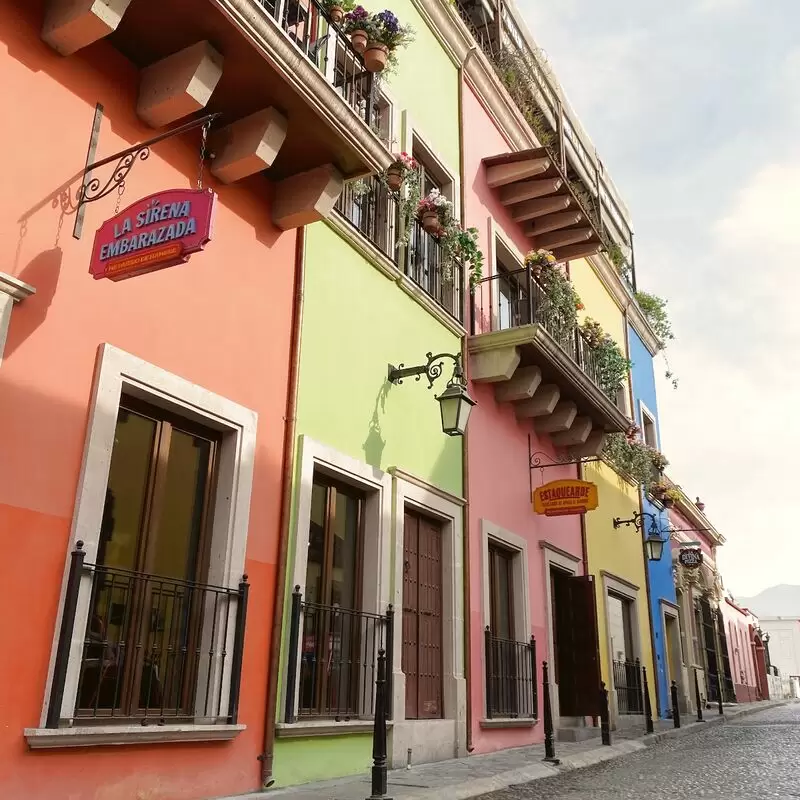 Barrio Antiguo
Dr José Ma. Coss, Barrio Antiguo, Centro, 64000 Monterrey
Monday - Sunday: 7:00 AM – 2:00 AM
20. Tours en Monterrey Turisteando
A visit to "Tours en Monterrey Turisteando" is a must for any traveler seeking adventure and immersion in the local culture! This premier tour company offers unforgettable experiences in Monterrey, such as exploring the stunning natural formations of Grutas de García, walking through the colonial beauty of Barrio Antiguo, and unique shopping along Calle Morelos. You'll also pass by the impressive Faro de Comercio! With their insider knowledge, the expert guides will make sure you get to know the true essence of Monterrey.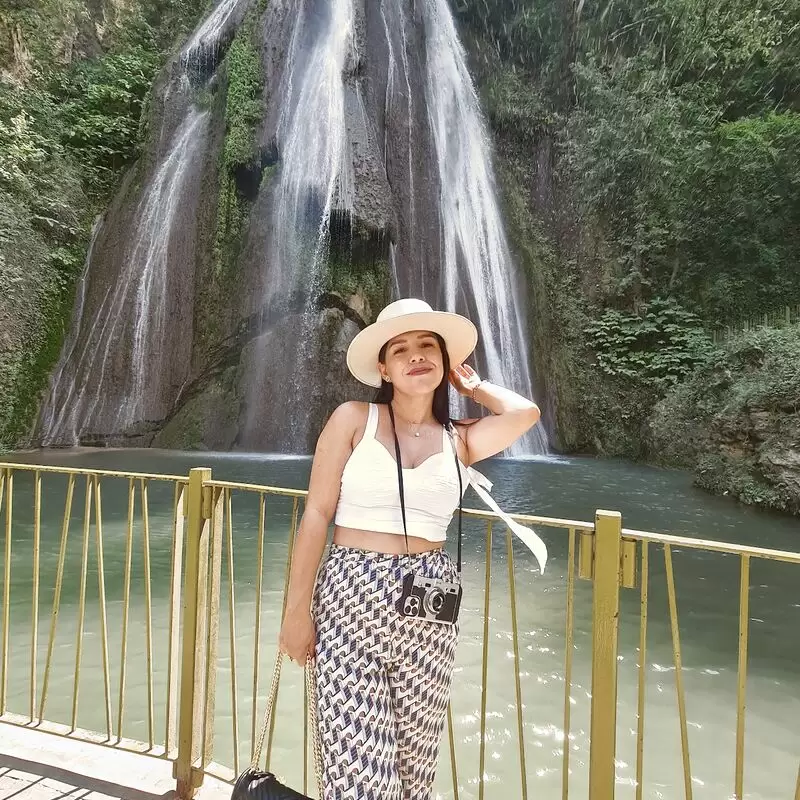 Tours en Monterrey Turisteando
67117, Los Cristales 161, La Fe, 67117 Guadalupe
Monday - Sunday: 8:00 AM – 7:00 PM
21. Paseo Santa Lucia
Experience the picturesque beauty of Paseo Santa Lucia, a unique waterfront promenade of lush greenery and sparkling water in the heart of Monterrey. This extraordinary jewel meanders through captivating landmarks such as the fascinating Fundidora Park and the lively Plaza Sesamo. Take a stroll to enjoy the exceptional flavors of street food at the bustling market stalls, or take a quiet moment to enjoy the panoramic views from one of the charming pedestrian bridges. Don't miss the romantic boat tours for unforgettable photo opportunities.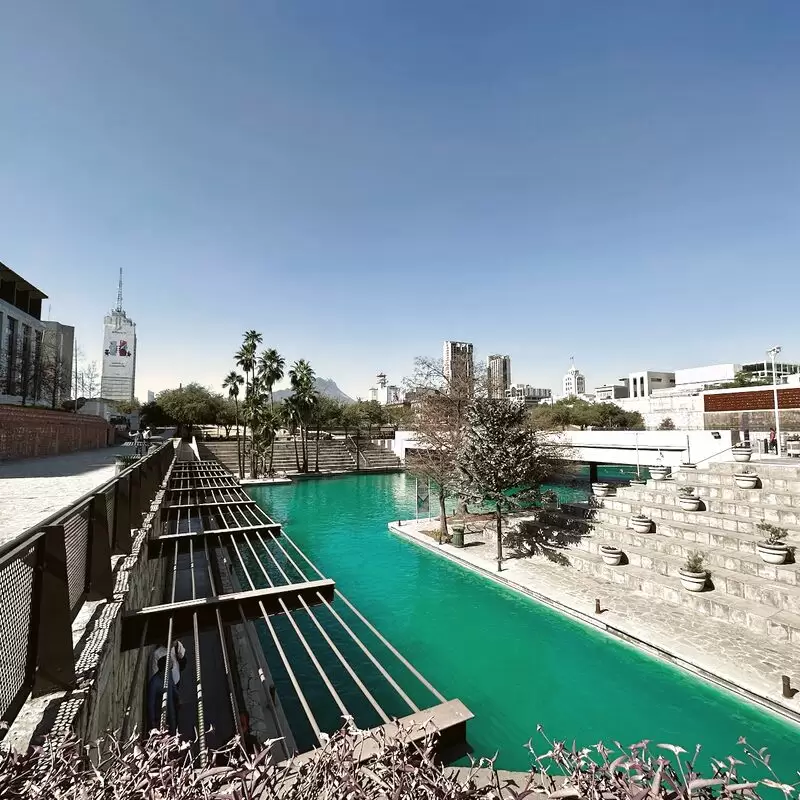 Paseo Santa Lucia
C. Diego de Montemayor 543-539, Centro, 64000 Monterrey
22. Puerto del aire
Immerse yourself in the beauty of the "Puerto del aire", the spectacular viewpoint of Monterrey, from which you can enjoy a breathtaking view of the city's landscape. Located in the heart of Cerro de la Silla, it is a paradise for hikers, where you will find tranquility amidst lush greenery. This lesser-known gem is popular with locals for its unforgettable sunrises and sunsets. Don't miss nearby La Huasteca, a majestic climbing area with postcard-perfect canyons that will make your Monterrey experience even more exciting and adventurous!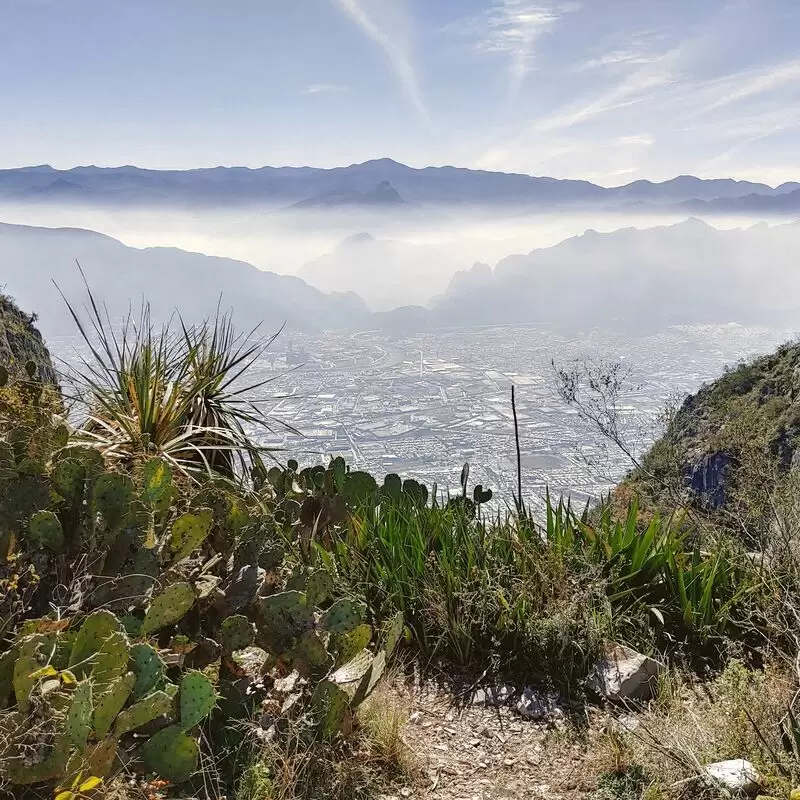 Puerto del aire
64617 Monterrey
Best Time to Visit Monterrey
The best time to visit Monterrey is from October to April, when the weather is pleasant with warm days and cooler nights. During these months there are numerous festivals, events and convenient ways to explore the city's attractions and outdoor activities without the extreme temperatures and heavy rains that generally occur from May to September.
Annual Weather in Monterrey
Monterrey 3-Day Forecast
Fri, 22 September
Night
78 °F
26 °C
0%
Morning
73 °F
23 °C
0%
Afternoon
89 °F
32 °C
0%
Evening
91 °F
33 °C
0%
Sat, 23 September
Night
80 °F
27 °C
0%
Morning
74 °F
24 °C
0%
Afternoon
89 °F
31 °C
0%
Evening
90 °F
32 °C
0%
Sun, 24 September
Night
79 °F
26 °C
0%
Morning
73 °F
23 °C
0%
Afternoon
89 °F
32 °C
0%
Evening
94 °F
34 °C
0%
Questions & Answers

What is the local currency?

The national currency in Monterrey, Mexico is the Mexican Peso, abbreviated MXN. The symbol for the Mexican peso is "$". The currency is available in various denominations, including coins and banknotes. Coins come in denominations of 1, 2, 5 and 10 pesos, while banknotes are available in denominations of 20, 50, 100, 200, 500 and 1,000 pesos. It is important for travelers to be familiar with the currency, as cash transactions are common in Monterrey.

How can I use public transportation?

In Monterrey you can use the public transportation system, which consists of buses, a subway called Metrorrey, and a bus rapid transit system called Ecovía. Buy tickets from vending machines at the stations or pay with a chip card from the supermarket. The buses cover the entire city, while the Metrorrey connects the city center with surrounding areas. To reach different parts of the city, you can transfer between buses and metro lines. For real-time updates, apps like Moovit can be useful.

Are credit cards widely accepted?

Credit cards are widely accepted in Monterrey, especially in tourist areas, restaurants, hotels and shopping centers. Larger establishments generally accept Visa, MasterCard and American Express. However, it is recommended to bring some cash for smaller stores, local markets or street vendors, as they may not accept credit cards. It is also advisable to have Mexican pesos on hand, as some stores do not accept foreign currency.

What local foods should I try?

When visiting Monterrey, Mexico, be sure to indulge in some delicious local dishes. Try "cabrito al pastor," a roasted kid typically cooked over an open flame, and "carne asada," a delicious grilled beef dish often served at gatherings. Don't miss "frijoles con veneno," refried beans with salsa and avocados, or "machacado con huevo," a delicious mixture of dried beef and scrambled eggs. Finally, you can satisfy your sweet tooth with "glorias", a traditional Mexican sweet made with caramel and pecans.

Is Monterrey safe for tourists?

Monterrey, Mexico, is generally considered safe for tourists, as it is a modern city with a well-developed infrastructure and a strong police presence. Nevertheless, as in any city, it is advisable to exercise caution and take the usual safety precautions. Stick to well-trodden paths, avoid going into unfamiliar or poorly lit neighborhoods, and be wary of pickpockets in crowded areas. If you take these precautions, you can enjoy your visit to this vibrant and culturally rich city.

Do locals speak English?

Monterrey may be a cosmopolitan city, but the main language is Spanish. Although many locals have some knowledge of English, especially in the tourist areas, it is not spoken everywhere. Younger generations, professionals and those who work in the tourism industry are more likely to speak English fluently or be able to converse in English. However, it is always appreciated when visitors try to speak some basic Spanish phrases when interacting with locals to enhance their travel experience.

What are the local customs?

The people of Monterrey, Mexico, are known for their warm hospitality and strong family values. Handshakes, cheek kisses and hugs are common gestures of friendliness. Politeness is very important, so greet people with "buenos días," "buenas tardes," or "buenas noches." Locals may offer you food or drinks; it is polite to accept. Haggling is not common in most stores, although it may be acceptable in markets. Tipping in restaurants is common and should be about 10-15% of the bill. Punctuality is a bit more relaxed, so don't be surprised if events start late.

Are there any regional dishes?

Monterrey, Mexico, is known for its delicious regional cuisine. A widely known dish is "cabrito", a roasted kid marinated in spices and traditionally cooked over an open fire. Another popular dish is "machaca con huevo," a combination of dried ground beef, scrambled eggs, onions and peppers, often served with tortillas. In addition, the hearty "gorditas" made of corn dough and filled with various fillings such as chicharron, cheese and beans are very popular in Monterrey.

How should I dress in Monterrey?

In Monterrey, it is advisable to wear light, breathable clothing during the day, as temperatures can be quite warm. Comfortable shoes are recommended for walking and exploring the various sights. In the evenings it can get cooler, so it is advisable to bring a light jacket or sweater. It is important to dress modestly, especially when visiting religious sites or more traditional areas. Take a hat and sunglasses to protect yourself from the sun and always carry a reusable water bottle to stay hydrated throughout the day.

Is tipping customary?

Tipping is common in Monterrey, Mexico, and is generally expected for good service in various establishments. In restaurants and bars, a tip of 10-15% of the bill is common, but hotel employees, cab drivers or tour guides are also happy to receive a few pesos in tips. It is important to remember that many service workers rely on tips as part of their income, so tipping is a way to show their gratitude and make a living.

Are there any cultural dos and don'ts?

When visiting Monterrey, Mexico, be respectful and humble to the locals. Greet people with a warm "Hola" and try to use simple Spanish phrases as this is appreciated. Avoid discussions about politics and social issues. The people of Monterrey are very family-oriented, so let the warmth and friendliness of the families infect you. Dress modestly, especially at cultural and religious sites. Be mindful of your personal space and avoid public displays of affection. Adhere to the Mexican tradition of the siesta, where most local activities take a short break in the early afternoon.

Can I drink tap water?

Although tap water in Monterrey, Mexico is treated and meets certain quality standards, it is generally not recommended to drink it directly due to differences in water treatment and the risk of contamination. To ensure your health and safety while in Monterrey, it is best to drink bottled or purified water. You should also avoid ice made with tap water and drinks that may contain tap water, such as iced juices or mixed drinks.

What are popular nightlife spots?

Monterrey, Mexico, has a vibrant nightlife with lively bars, clubs and entertainment options. Popular spots include Barrio Antiguo, known for its mix of restaurants, bars and cafes that create an electrifying atmosphere. Sample local beers at Almacen 42, a trendy microbrewery, or dance the night away at the chic Casa Morelos club. Get swept away by Latin rhythms at the multicultural Cafe Iguana, or enjoy live music and breathtaking views at 42 Sky Lounge, a rooftop bar.

Are there any traditional festivals?

Monterrey, Mexico, hosts numerous traditional festivals throughout the year that showcase the region's rich cultural heritage. Among the most important events is the Santa Lucia International Festival, a renowned arts and culture festival featuring music, dance, theater and art performances. Another important festival is the Festival de San Pedro, where locals honor the city's patron saint with cultural and religious activities such as processions, fairs and fireworks. In addition, the Charreada, the Mexican rodeo, attracts spectators to witness the skillful equestrian displays and authentic Mexican folk traditions.

Do I need a tourist visa?

Whether you need a tourist visa for Monterrey, Mexico depends on your nationality. Visitors from the United States, Canada, the European Union and some other countries can enter Mexico visa-free for tourist purposes for up to 180 days. Upon arrival, you will be issued a tourist card (FMM), which you must keep safe during your stay. However, visitors from certain countries such as India and China require a visa. To find out if you need a visa, visit the website of the Mexican embassy or consulate in your country or contact your government's foreign affairs office.

Is medical care easily accessible?

Yes, medical care is readily available in Monterrey, Mexico. There are numerous hospitals, clinics and medical centers in the city that offer quality healthcare services. Many healthcare providers in Monterrey are well-trained and fluent in English, making it easier for foreign visitors to access. Several hospitals, such as Hospital San José, Hospital Cima and Clinica Valle Oriente, are internationally recognized and cater to a wide variety of medical needs, from routine examinations to specialized treatments. It is advisable to purchase travel insurance to cover medical expenses when visiting Monterrey.

Can I rent a car in Monterrey?

Yes, you can rent a car in Monterrey, Mexico. There are several car rental companies, including international brands like Hertz, Avis and Enterprise, as well as local companies. When you rent a car, you can explore the city and surrounding attractions at your own pace. Just remember that you will need a valid driver's license, a passport and a credit card, and familiarize yourself with the local traffic rules to have a safe and pleasant experience.

How reliable is the taxi service?

The cab service in Monterrey, Mexico, is quite reliable. With options like traditional street cabs, sitio cabs (by radio), and app-based services like Uber and Didi, passengers can be conveniently transported throughout the city. While street cabs occasionally charge inflated prices for tourists, a service like Uber offers a safe and comfortable ride at a predetermined price. In addition, drivers are usually knowledgeable about the city and its attractions, making them a valuable resource for travelers.

What's the best mode of transportation?

The best transportation in Monterrey, Mexico, is a combination of the modern Metrorrey subway system and the city's eco-friendly Ecovía bus system. The Metrorrey covers the main areas of the city, making it easy and safe for tourists to visit popular attractions. The Ecovía bus service complements the metro and efficiently connects travelers to other parts of Monterrey. Ride-sharing services such as Uber are also available and convenient for short trips or to reach places not served by public transportation.

Are there regional specialties worth trying?

Monterrey, Mexico, is known for its culinary delights, which visitors must try. Regional specialties include cabrito (roasted baby goat), a dish with deep-rooted tradition and history. Another popular dish is carne asada, a grilled beef marinated in a variety of spices. You can also try machaca (shredded dried meat) served with eggs, tortillas or as a filling for gorditas. Don't forget to try the local cheeses and refreshing drinks like agua de horchata, which complete the culinary experience in Monterrey.

Feedback

I hope you found this article informative and helpful. I'm eager to improve the content and make it even more valuable for you. If you have any feedback or suggestions, I would love to hear from you.

Do you have any tips or hidden gems that you think should be added to the list? Are there any areas that you feel could use more explanation or clarification?

Your input is greatly appreciated and will help us to continue providing high-quality content that meets your needs and interests. Please feel free to share your thoughts.