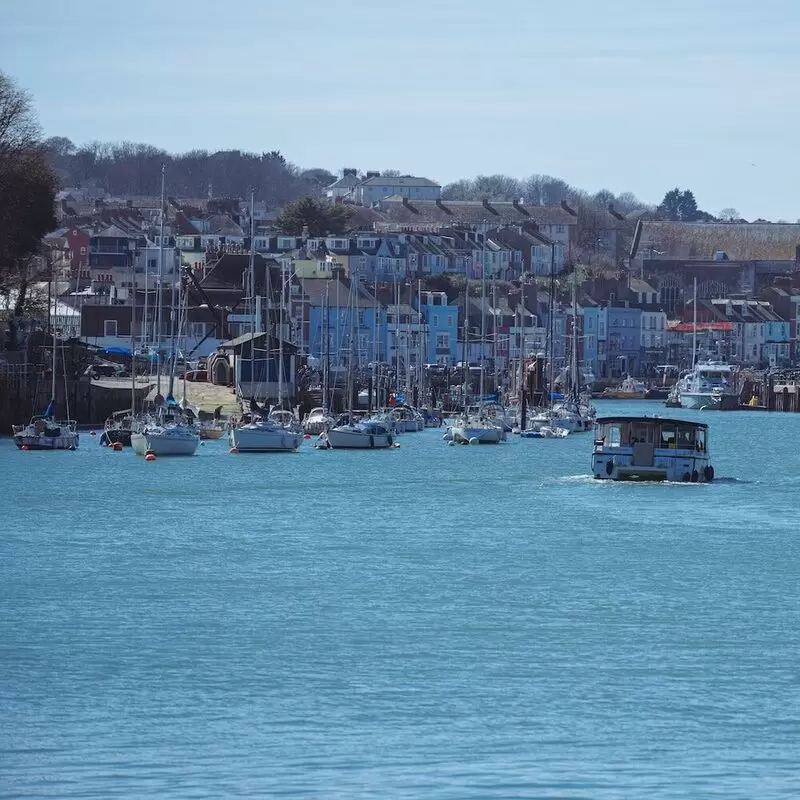 1. Monkey World Ape Rescue Centre
A visit to Monkey World - Ape Rescue Centre in Weymouth is a heartwarming experience you can't miss! At this incredible rescue center, you'll meet over 250 rescued and endangered primates, from cheeky chimpanzees to orangutans, gibbons and lemurs. Learn about their extraordinary rescue and rehabilitation stories and experience their captivating behavior up close. Just a stone's throw away, you can marvel at the breathtaking Jurassic Skyline and the world-famous Durdle Door, making your adventure in Weymouth truly unforgettable.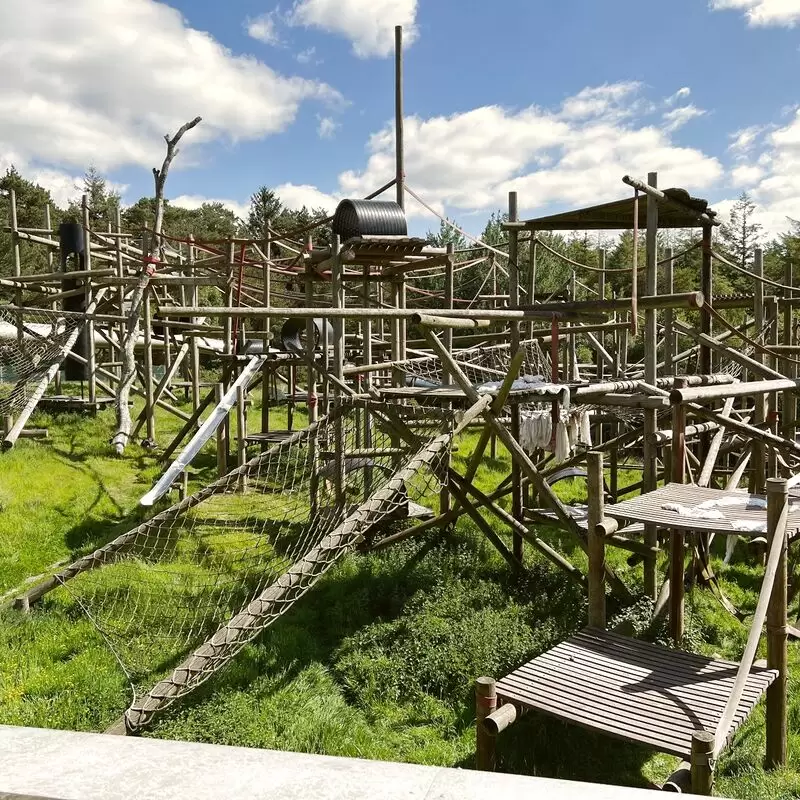 Monkey World Ape Rescue Centre
Tout Hill, Longthorns, Wareham BH20 6HH
Monday - Sunday: 10:00 AM – 5:00 PM
2. Portland Bill Lighthouse
The striking Portland Bill Lighthouse in Weymouth offers a fascinating coastal experience. With its striking red and white facade, this lighthouse has been guiding sailors through treacherous waters since 1906. Enjoy the magnificent panoramic view from the observation deck or explore the captivating exhibits at the Lighthouse Visitor Centre. Walk the nearby coastal trails and observe rare wildflowers and abundant birdlife. Don't miss the Dead Man's Fingers cliffs, which offer a glimpse of breathtaking geological marvels. A must for adventurers and history buffs alike!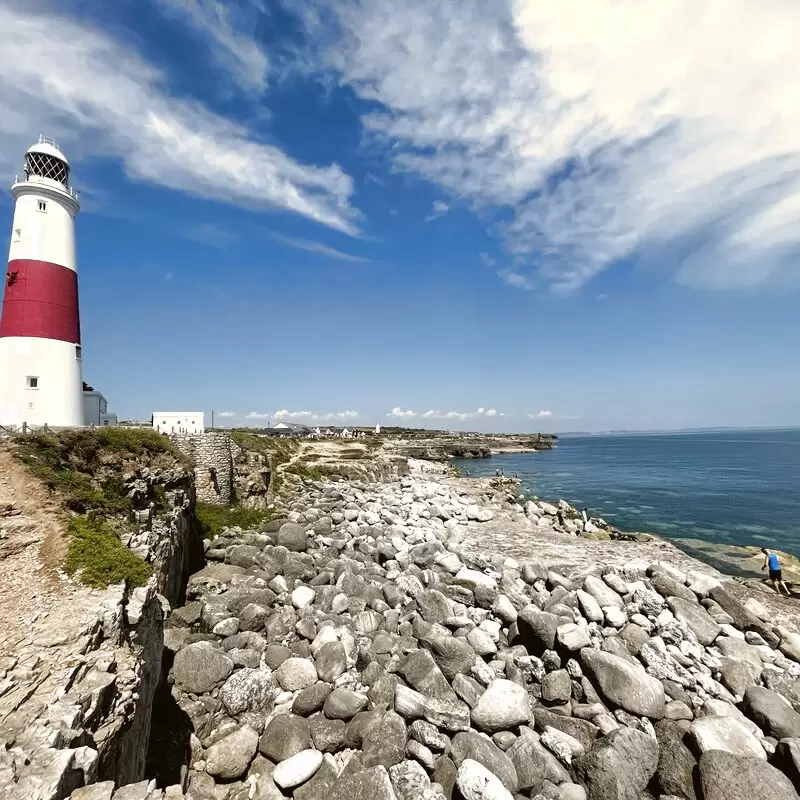 Portland Bill Lighthouse
Portland Bill Lighthouse, Portland
Monday - Sunday: 10:00 AM – 5:00 PM
3. Abbotsbury Subtropical Gardens
Abbotsbury Subtropical Gardens is a must-see for nature lovers and families in Weymouth! These gorgeous gardens are home to an impressive collection of rare and exotic plants from around the world that thrive in the region's unique microclimate. As you stroll through the charming woodland paths and colorful flowers, you'll feel as if you've been transported to a tropical paradise. Don't miss the bird-studded suspension bridge or the Secret Garden, a hidden gem for a moment of tranquility. And while you're there, be sure to make time for the nearby Abbotsbury Swannery, where you can watch the majestic swans in their natural habitat.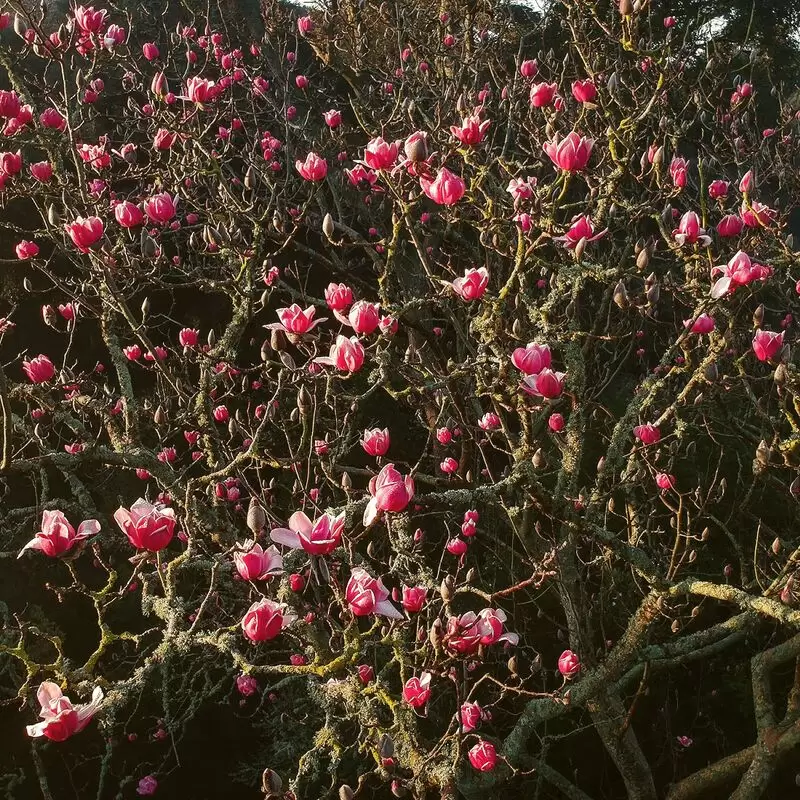 Abbotsbury Subtropical Gardens
Buller's Way, Abbotsbury, Weymouth
Monday - Sunday: 10:00 AM – 5:00 PM
4. Durlston Country Park and National Nature Reserve
Take a trip to Durlston Country Park and National Nature Preserve for an unforgettable experience! This scenic coastal gem is home to diverse flora and fauna, ideal for nature lovers. Walk the cliff paths, enjoy breathtaking views of the Jurassic Coast, and see the famous Globe sculpture. Don't miss the Castle Visitor Centre and the Anvil Point Lighthouse. Just a short drive away you can explore the enchanting Lulworth Cove and the famous Durdle Door, giving you a taste of the fascinating Dorset coastline.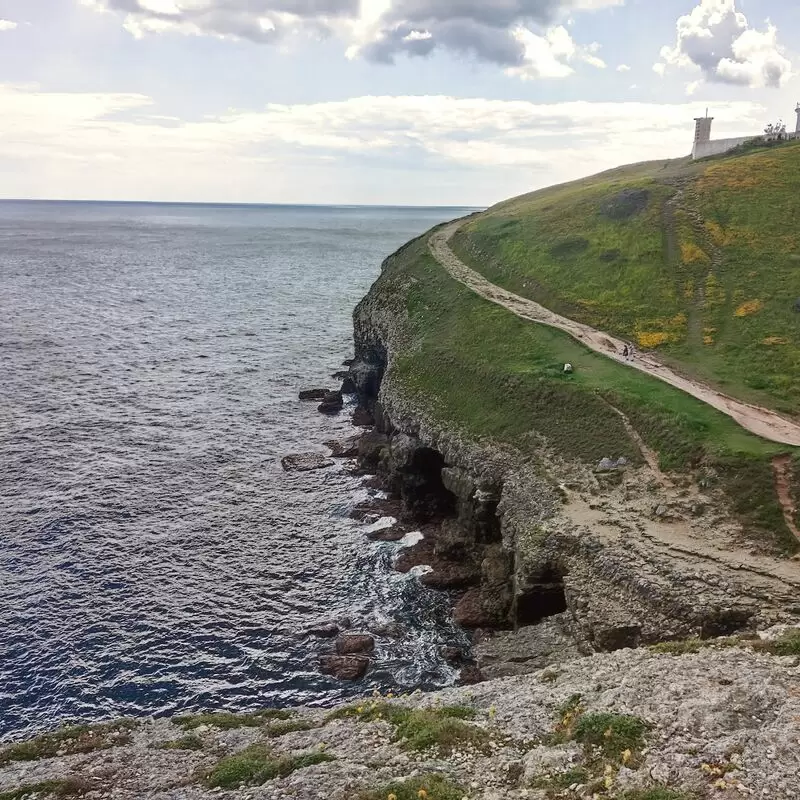 Durlston Country Park and National Nature Reserve
Lighthouse Road, Swanage BH19 2JL
Monday - Sunday: Open 24 hours
5. Nothe Fort
Venture into Nothe Fort, Weymouth's fascinating Victorian fortress that impresses with its history and breathtaking views of the coast. Explore the maze of underground passages and learn about the fort's role in defending Britain during crucial times like World War II. Be captivated by the fun ghost story and the unique squirrel obstacle course. Afterwards, relax in the beautiful Nothe Gardens or stroll along the picturesque Weymouth Harbour, just a short walk away. Experience the authentic charm of Weymouth in one refreshing day!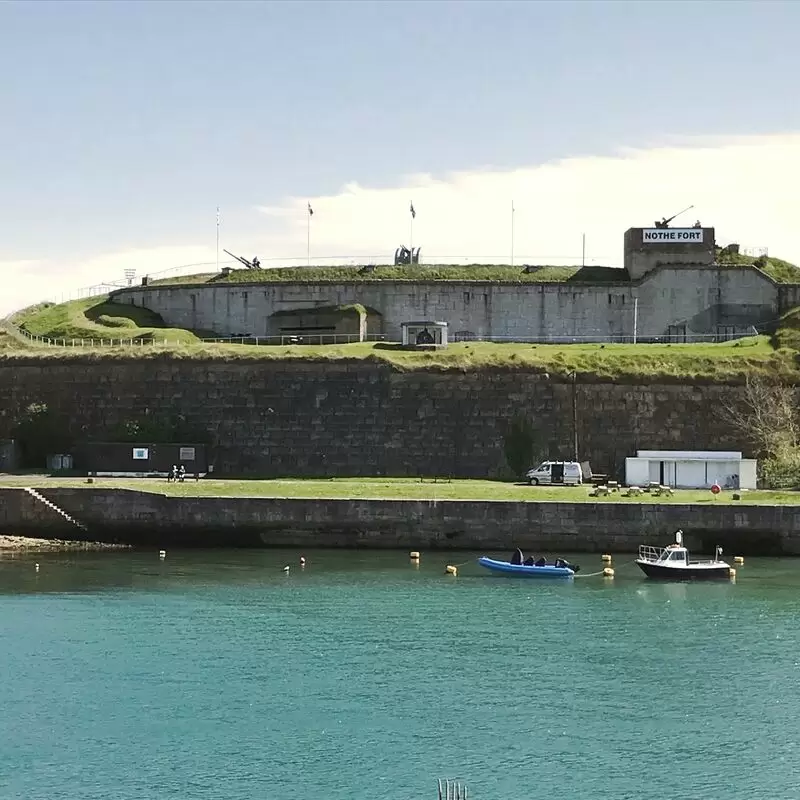 Nothe Fort
Barrack Road, Weymouth DT4 8UF
Monday - Sunday: 10:30 AM – 4:00 PM
6. SEA LIFE Centre Weymouth
Dive into a marine adventure at SEA LIFE Centre Weymouth! This underwater wonderland is home to over 1000 incredible aquatic species and allows you to get up close and personal with turtles, sharks and many other animals. Discover the jewels of the ocean in the interactive rock pools and attend the daily lectures and feeding demonstrations. For an especially magical experience, venture through the ocean tunnel. And your visit will even help protect the oceans. Nearby is Weymouth Beach, perfect for a walk or picnic after exploring SEA LIFE.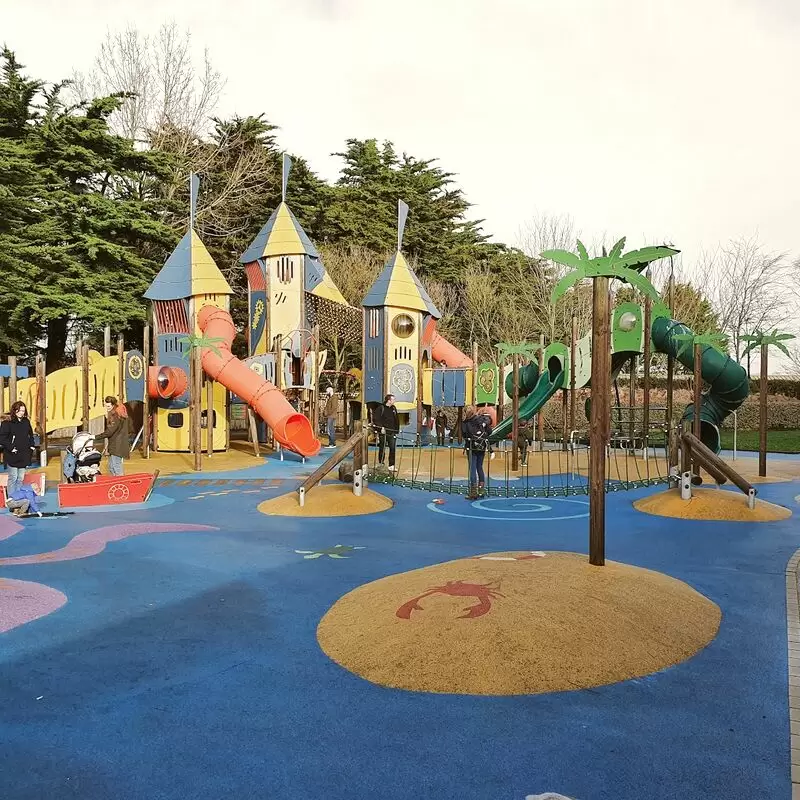 SEA LIFE Centre Weymouth
Lodmoor Country Park, Weymouth
Monday - Sunday: 10:00 AM – 4:00 PM
7. Weymouth Beach
Experience Weymouth's stunning beach, a paradise for beach lovers and families! Enjoy the golden sands, swim in the gentle waves or stroll along the picturesque Georgian esplanade. Don't miss the beautiful Greenhill Gardens nearby, which offer panoramic views of the bay. A well-kept secret are the lively beach huts of Alum Chine, just a short walk away. Unwind on Weymouth Beach and enjoy the town's quaint charm, lovely scenery, and an unforgettable coastal adventure!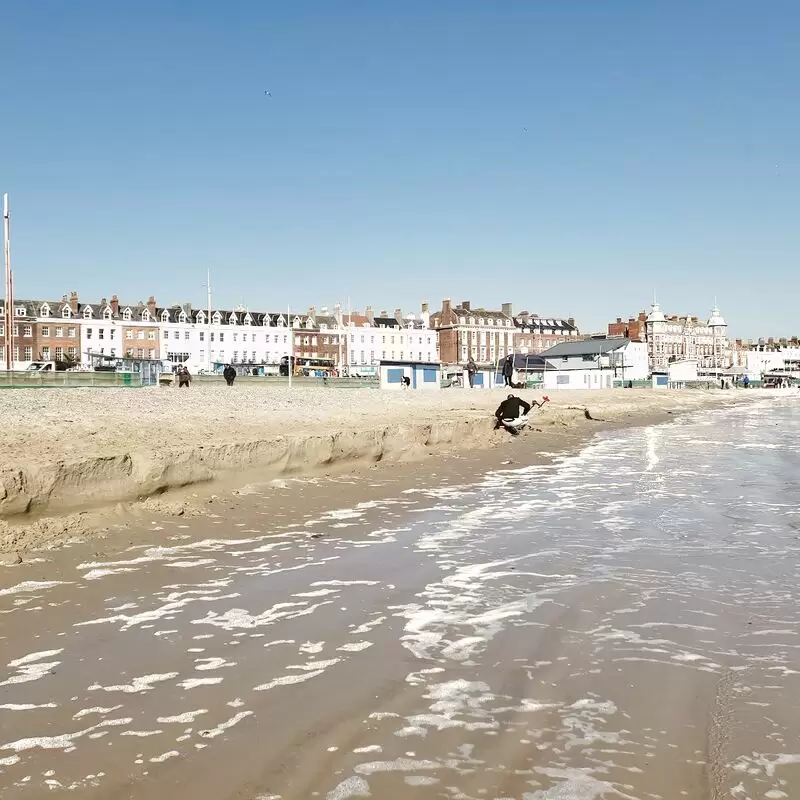 Weymouth Beach
Weymouth Beach, Esplanade, Weymouth DT4 8DG
Monday - Sunday: Open 24 hours
8. Abbotsbury Swannery
Discover the enchanting Abbotsbury Swannery in Weymouth, the world's only managed colony of nesting mute swans. Experience the fascinating spectacle of over 600 swans in the midst of a tranquil setting - a natural paradise perfect for a peaceful day out. Between mid-May and late June, you will have the unique opportunity to walk through the heart of the nesting swans and enjoy the heartwarming sight of the newborn young. Just a short walk away, you can explore Abbotsbury's fascinating subtropical gardens, full of exotic plants and beauty.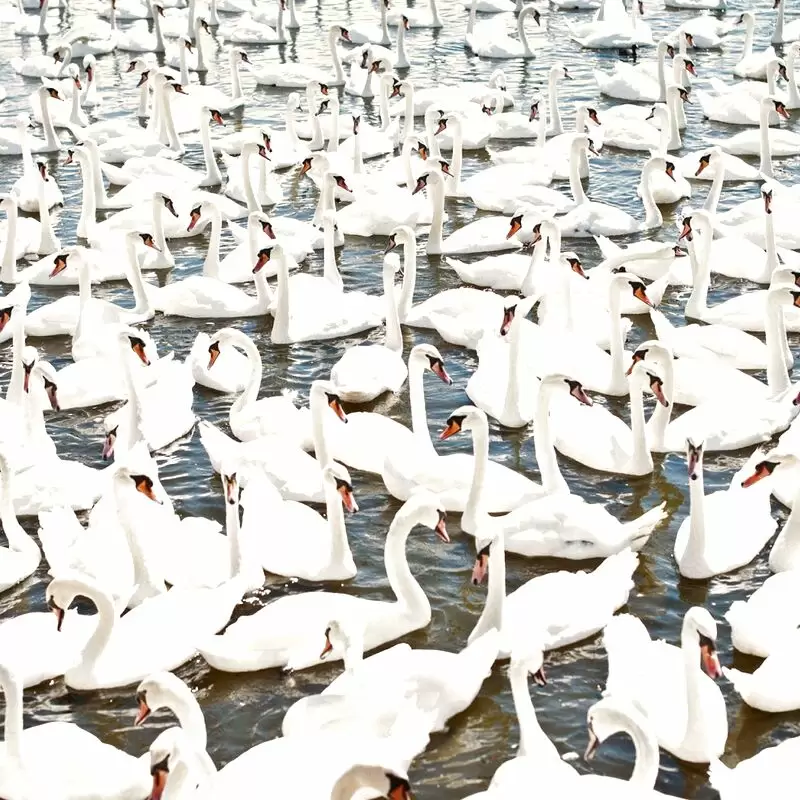 Abbotsbury Swannery
New Barn Road, Abbotsbury, Weymouth
Monday - Sunday: 10:00 AM – 5:00 PM
9. Winspit Quarry
A trip to Winspit Quarry is an unforgettable experience for any visitor to Weymouth! This remarkable site offers a unique combination of breathtaking coastal views, rugged cliff paths, and a fascinating history. The former quarry that supplied stone for prestigious London buildings is now a thrill-seeker's paradise with its popular climbing routes. History buffs will love the fascinating World War II remains, while nature lovers can spot rare plants and seabirds nesting in the cliffs. Nearby is the picturesque village of Worth Matravers, which offers idyllic photo opportunities and a charming traditional pub.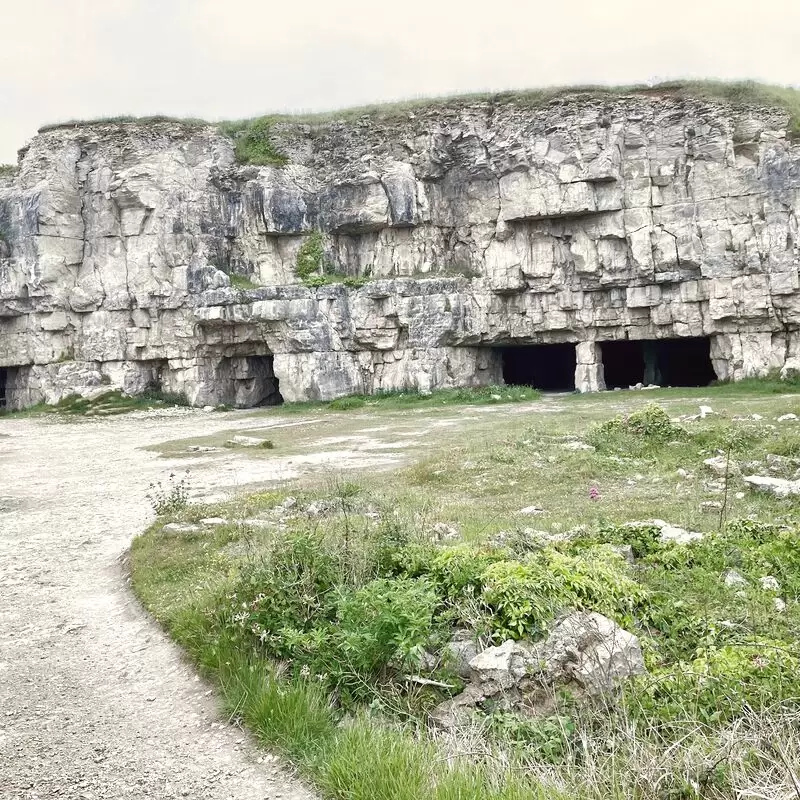 Winspit Quarry
UK, Worth Matravers, Swanage
Monday - Sunday: Open 24 hours
10. Maiden Castle
Discover the captivating history of Maiden Castle, Weymouth's largest and most complex Iron Age hill fort! The impressive site spans 110 acres and offers breathtaking views of the surrounding countryside and the opportunity to explore the remains of ancient dwellings. Discover the whispers of past battles and immerse yourself in the fascinating lives of the people who once lived within these fortifications. While you're here, don't miss the nearby Hardy Monument, another historic gem that offers panoramic views of the picturesque Dorset countryside. Adventure awaits you at Maiden Castle!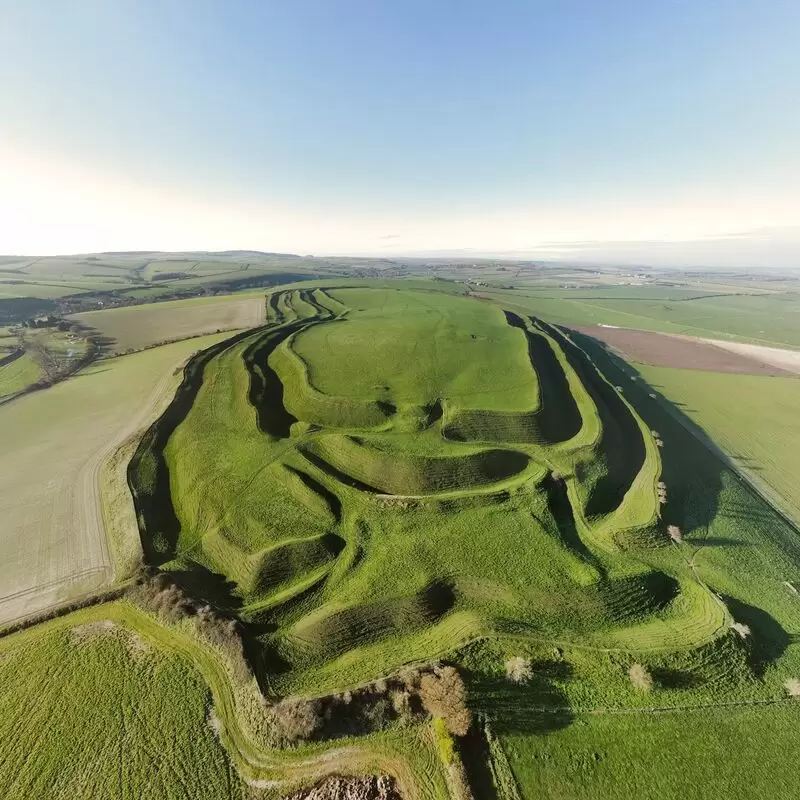 11. Athelhampton House & Gardens
A visit to Athelhampton House & Gardens is an absolute must when in Weymouth! This stunning 15th-century mansion and its picturesque gardens offer a delightful glimpse into English history. Stroll through the beautifully manicured grounds, with their ornate topiaries and mysterious pyramidal structures, before heading inside to admire the Great Hall and the extraordinary collection of antique furniture. Nearby is the charming village of Puddletown, which was the setting for many scenes in Thomas Hardy's novels. Don't miss a delicious cream tea in the on-site restaurant - a must-try English experience!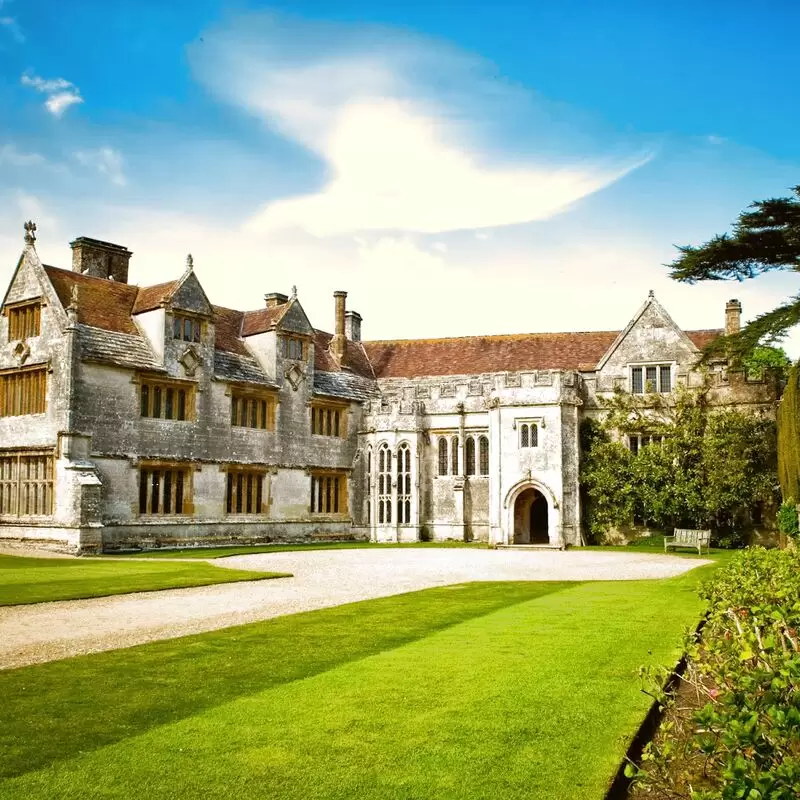 Athelhampton House & Gardens
Athelhampton Road, Puddletown, Dorchester
Monday - Sunday: 10:00 AM – 5:00 PM
12. Portland Castle
Unleash your inner history buff at Portland Castle, one of Henry VIII's best-preserved coastal fortresses. This stunning structure offers mesmerizing views of the sea and charming gardens perfect for picnics and family fun. Immerse yourself in fascinating Tudor stories as you explore the interior of the castle with its stunning artwork and armor. Don't miss the interactive exhibits that bring the past to life! Just a few steps away, you can visit the enchanting Tout Quarry Sculpture Park, which puts a unique artistic spin on Dorset's rich heritage.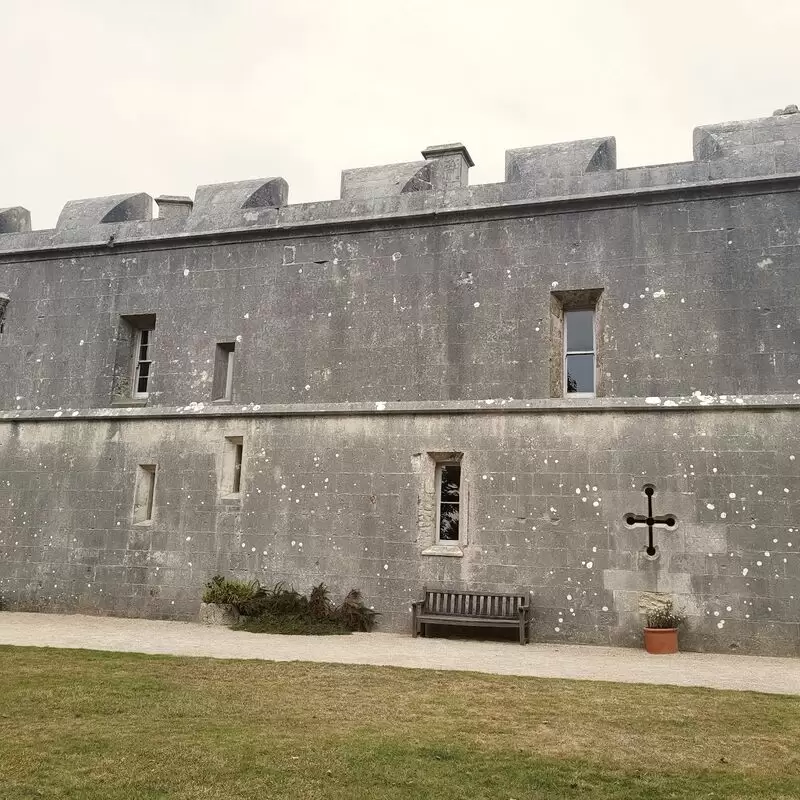 13. Weymouth Harbour
A visit to Weymouth harbor is an absolute must for anyone who appreciates the stunning coastal scenery, thriving marine life, and vibrant local culture. Stroll along the picturesque quay and take in the charm of the colorful fishing boats and historic architecture. Don't miss the opportunity to sample delicious seafood from independent vendors and restaurants. Just a short walk from the harbor you will find the tranquil Nothe Gardens and the iconic 16th century Sandsfoot Castle, which offers stunning panoramic views of the area.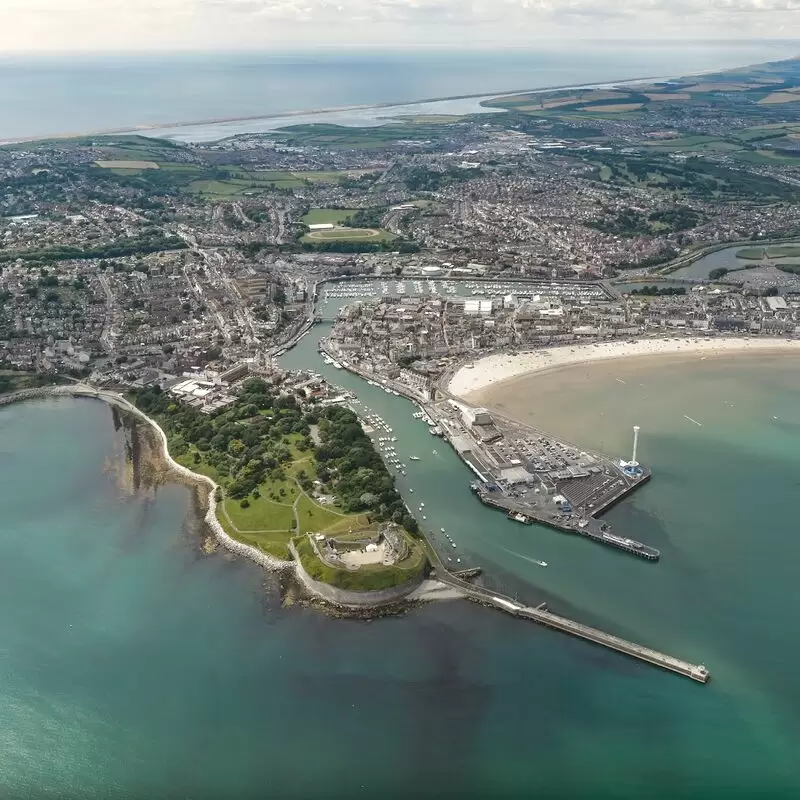 Weymouth Harbour
Custom House Quay, Weymouth
Monday - Sunday: 7:30 AM – 5:00 PM
14. D Day Centre & WW2 Museum Portland Dorset
A visit to Weymouth wouldn't be complete without exploring the captivating D-Day Centre & WW2 Museum on the picturesque Isle of Portland. Immerse yourself in history as you marvel at authentic wartime artifacts, vehicles and uniforms. Experience the inventiveness of Mulberry Harbours through interactive exhibits and the moving Hall of Heroes. Don't forget to visit the picturesque, secluded Church Ope Cove nearby, perfect for a refreshing swim after an enlightening day of history.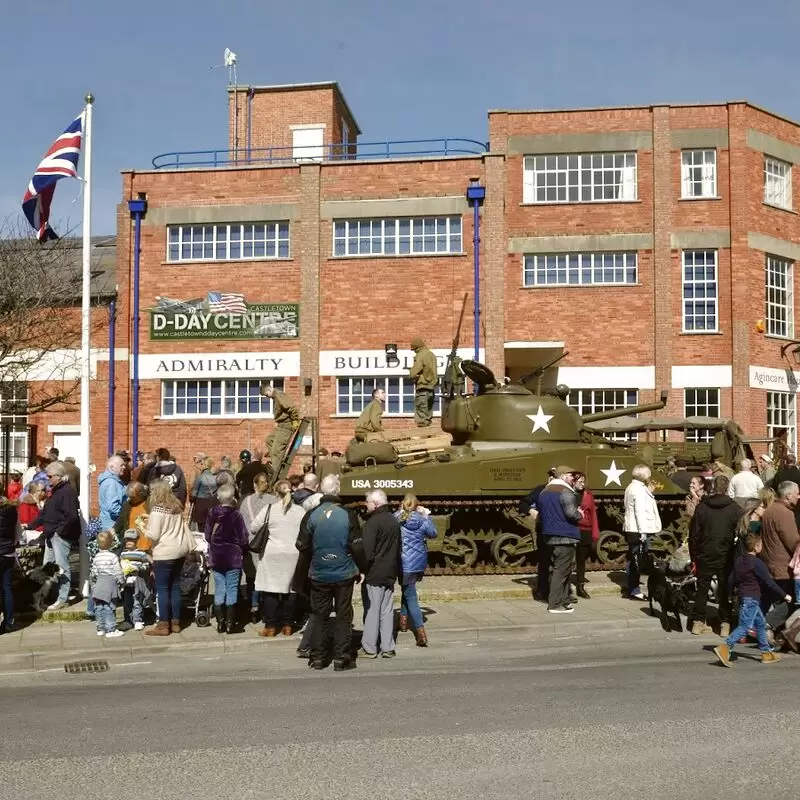 D Day Centre & WW2 Museum Portland Dorset
Admiralty Buildings, Castletown, Portland
Monday - Sunday: 10:30 AM – 3:30 PM
15. National Trust Hardy's Cottage
A visit to the National Trust - Hardy's Cottage in Weymouth is a must for literature and history enthusiasts alike! This idyllic cottage of reeds and thatch is the birthplace of famous British author Thomas Hardy, who wrote classics like Far from the Madding Crowd here. Immerse yourself in charming 19th century country life surrounded by a beautiful woodland garden. Immerse yourself in 19th century country life, surrounded by a beautiful woodland garden. Not far away, you can explore the picturesque Thorncombe Woods or pay a visit to the impressive Max Gate, Hardy's former residence. This is an exceptional countryside experience you will never forget!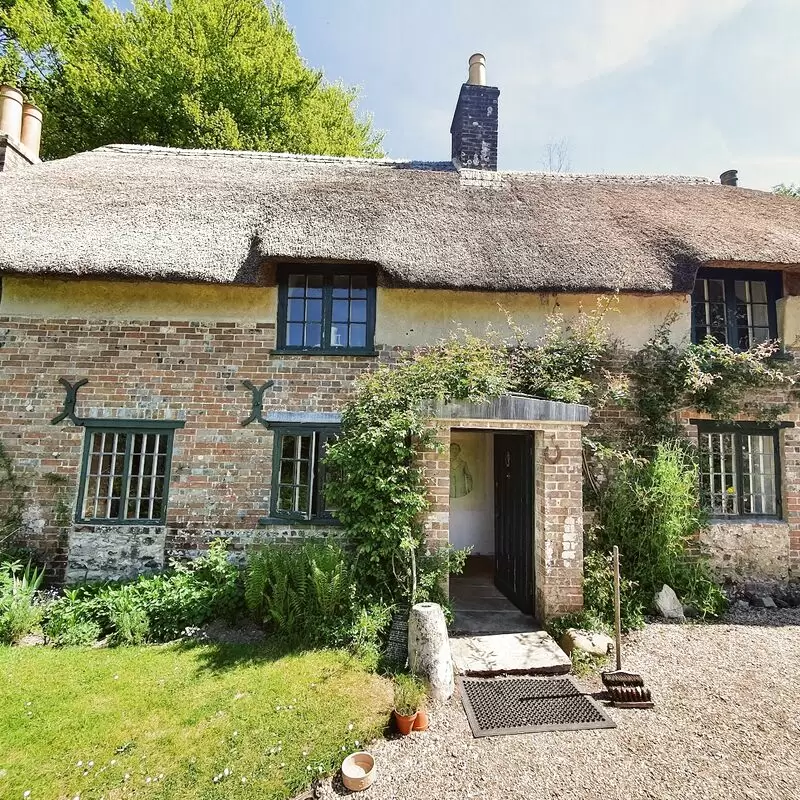 National Trust Hardy's Cottage
Cuckoo Lane, Dorchester
Monday - Friday: 10:00 AM – 4:00 PM
Tuesday - Sunday: 10:00 AM – 3:00 PM
16. Lorton Meadows Conservation Centre & Nature Reserve
Unleash your inner nature lover at Lorton Meadows Conservation Centre & Nature Reserve in Weymouth! Admire the meadows populated by wildflowers and butterflies during the day, or marvel at the night sky during special stargazing events. The center often offers exciting workshops and guided walks led by local experts that are a true experience. Don't miss the scenic hiking trails that offer breathtaking views of the Jurassic Coast. If you want to learn more about marine life, check out Chesil Beach, just a short drive away!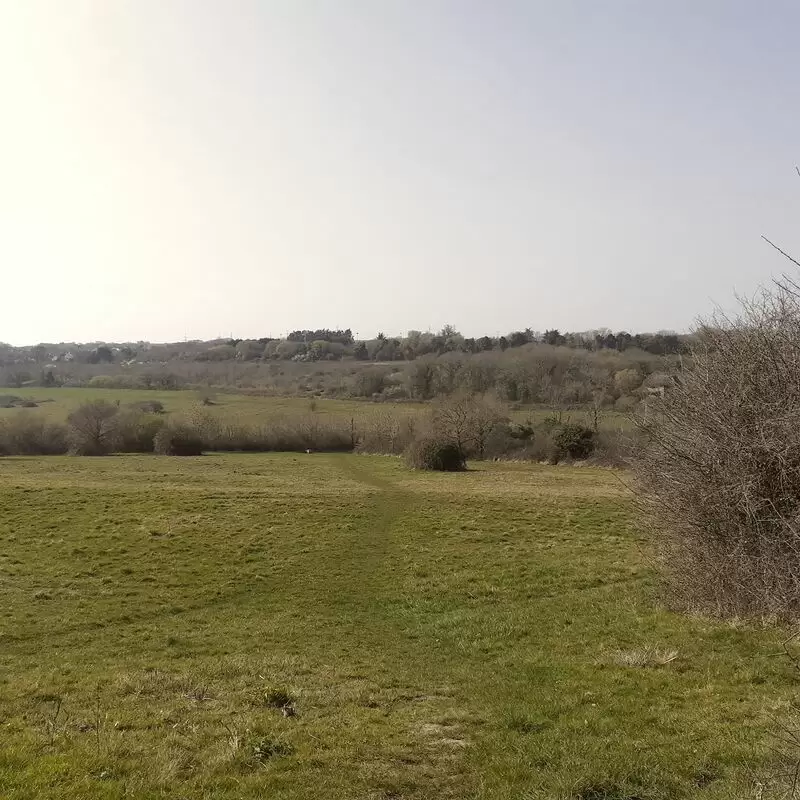 Lorton Meadows Conservation Centre & Nature Reserve
Lorton Lane, Weymouth
Monday - Sunday: 10:00 AM – 4:00 PM
17. Sandworld Weymouth
At Sandworld Weymouth, visitors can marvel at incredible sand sculptures created by world-class artists! Each year the sand sculptures are themed and showcase impressive talent and attention to detail. Don't miss the interactive area where you can create your own sand artwork. Plus, Sandworld is located right next to Lodmoor Country Park, offering visitors the perfect combination of leisurely strolls and unforgettable outdoor experiences.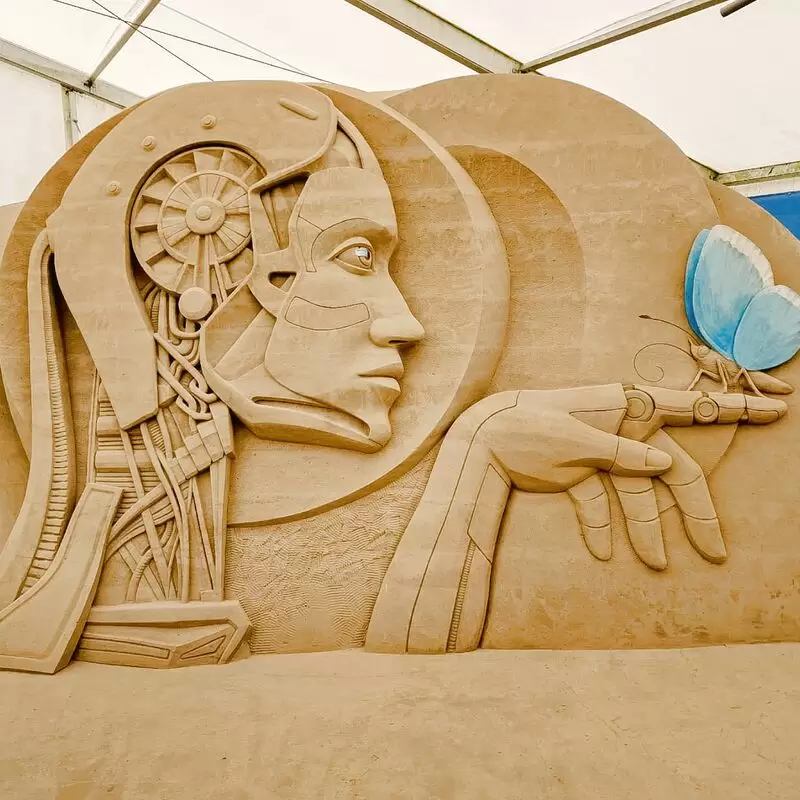 Sandworld Weymouth
Preston Beach Road Lodmoor Country Park, Weymouth
Monday - Sunday: 10:30 AM – 3:00 PM
Friday: 10:30 AM – 2:30 PM
18. Dorset Museum
Delve into the depths of Dorset's rich history at the newly redesigned Dorset Museum! Explore the impressive Jurassic Coast collection of fossils and interactive exhibits that take you back to the age of the dinosaurs. Discover the life of famed writer Thomas Hardy through original manuscripts and personal items on display. Admire exclusively the 16th century Skelton Hoard filled with valuable coins. Don't miss the nearby Roman Town House, a hidden gem depicting domestic life in Roman Britain. A treasure chest of adventure awaits you in Weymouth!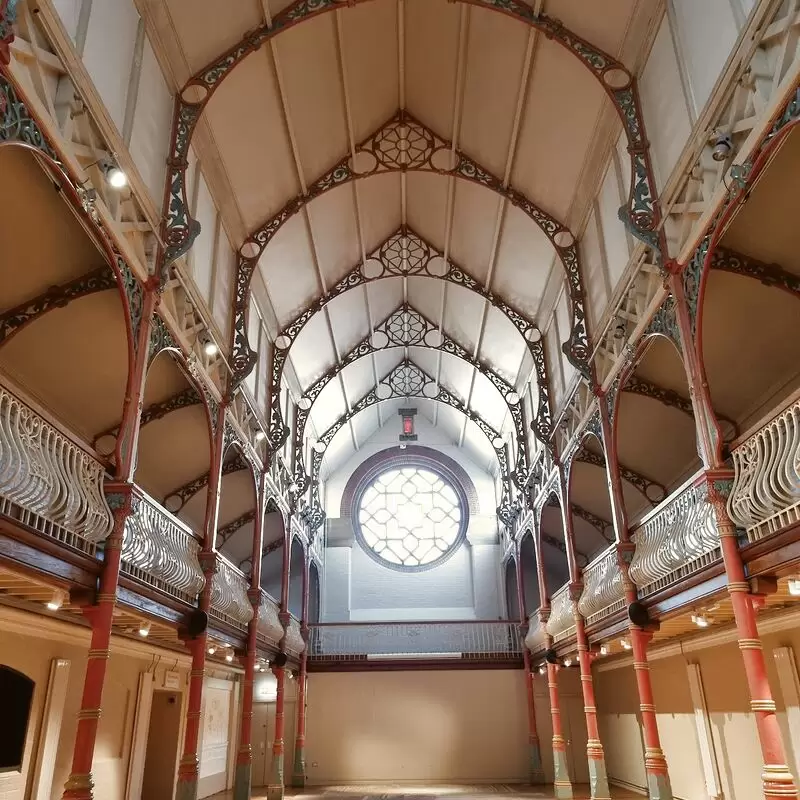 Dorset Museum
High West Street, Dorchester
Monday - Saturday: 9:00 AM – 4:30 PM
Sunday: 10:00 AM – 4:00 PM
19. Fancys Farm
A visit to Fancy's Farm in Weymouth is an absolute delight for families and animal lovers alike! This welcoming, free-to-enter family farm is home to a variety of adorable farm animals, including alpacas, goats, and ponies. Participate in the daily feeding and care of the animals and get up close and personal with them. Kids can let off steam in the outdoor playground while you sip a refreshing cup of coffee in the on-site café. Just a stone's throw away is the breathtaking Tophill Nature Reserve with its fascinating views and beautiful hiking trails that you should definitely explore!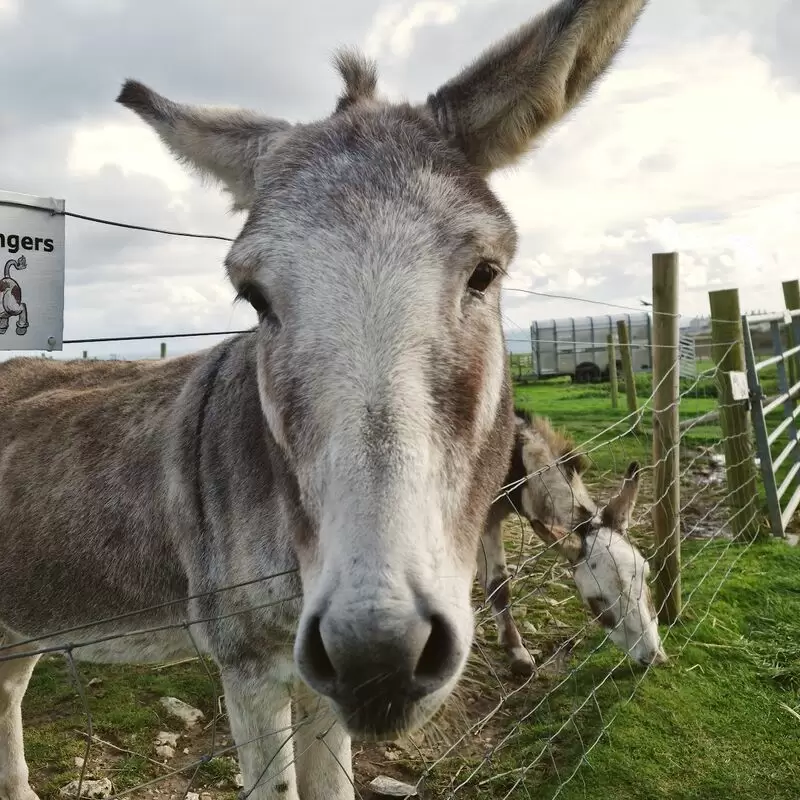 Fancys Farm
Glacis, Portland
Monday - Friday: Closed
Saturday - Sunday: 10:30 AM – 4:00 PM
20. Sandsfoot Castle
Sandsfoot Castle is a must-see historical gem in Weymouth. Built by Henry VIII, the castle offers a glimpse into Tudor-era England while providing panoramic views of Portland Harbor. Don't miss the peaceful and blooming Sandsfoot Gardens - a perfect spot for a picnic! Just a short walk away is the scenic Rodwell Trail, which invites you to take a leisurely hike or bike ride and leads you to Chesil Beach, showcasing Weymouth's spectacular coastline. Trust us, the scenic views and rich history are worth every step!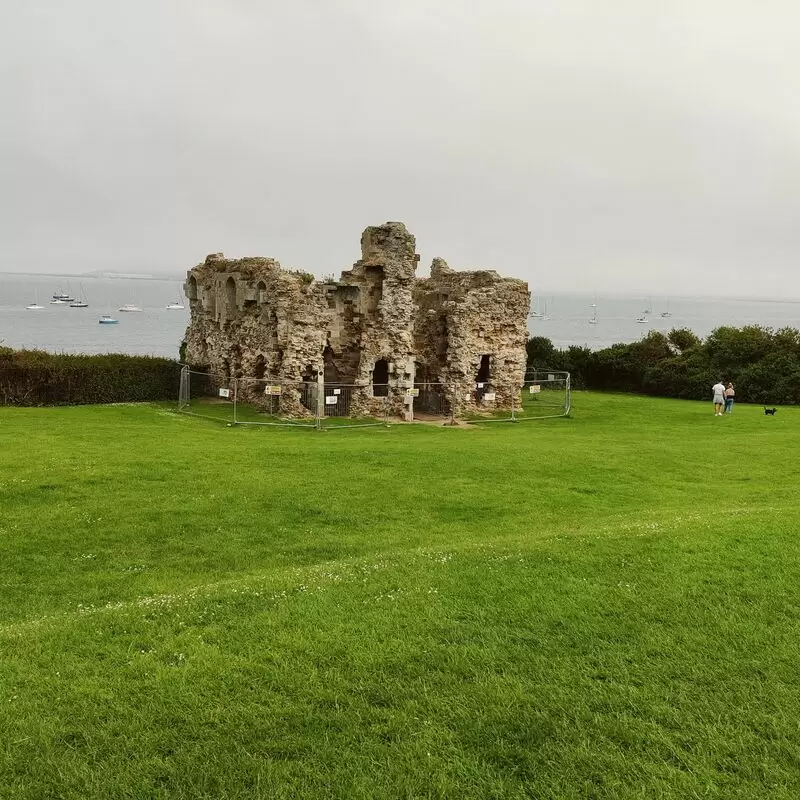 Sandsfoot Castle
39 Old Castle Road, Weymouth
21. Greenhill Gardens
A visit to Greenhill Gardens in Weymouth is an absolute must for nature lovers and recreation seekers alike! The picturesque gardens are perched on a scenic hill and offer stunning views of the sparkling waters of Weymouth Bay. Stroll through the beautifully manicured flower beds, take a moment to admire the historic clock tower, or enjoy traditional games like bocce and putting. Nearby, the pretty historic gem of Nothe Fort is just a short stroll along the coast and makes for a perfect day trip.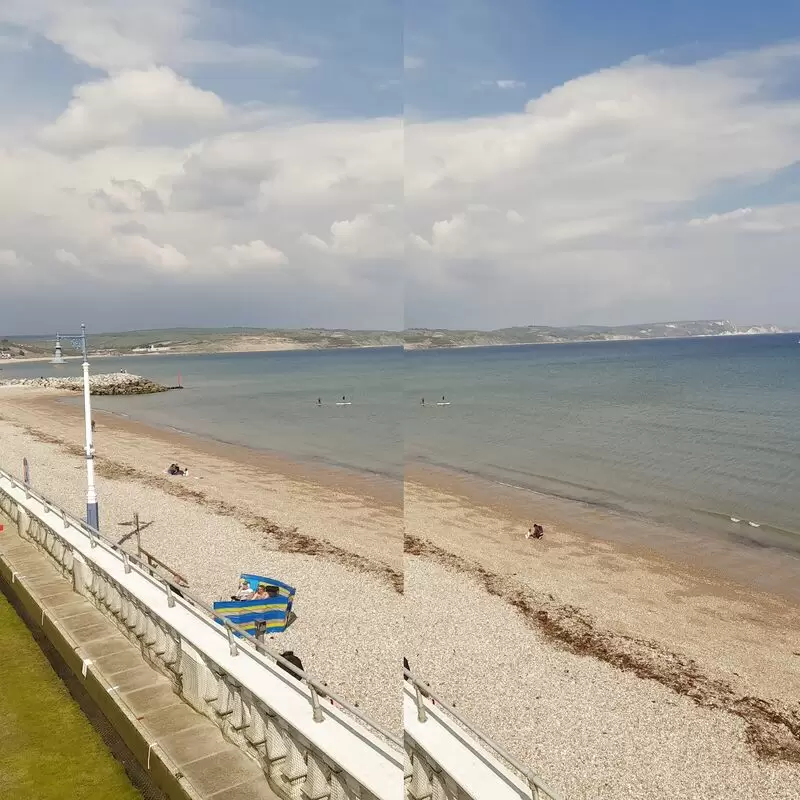 Greenhill Gardens
Weymouth DT4 7SG
Monday - Sunday: Open 24 hours
22. Bennetts Water Gardens
Immerse yourself in the beauty of Bennetts Water Gardens, a hidden gem in Weymouth where tranquility and nature blend. Walk through eight acres of fascinating Monet-inspired landscapes with vibrant plants, whimsical bridges and the largest national and international collection of water lilies in the UK. Visit the park during the water lily bloom season from late May through September and take a break at the charming Water Lily Café. While you're there, don't miss nearby Chesil Beach, an exceptional pebble beach.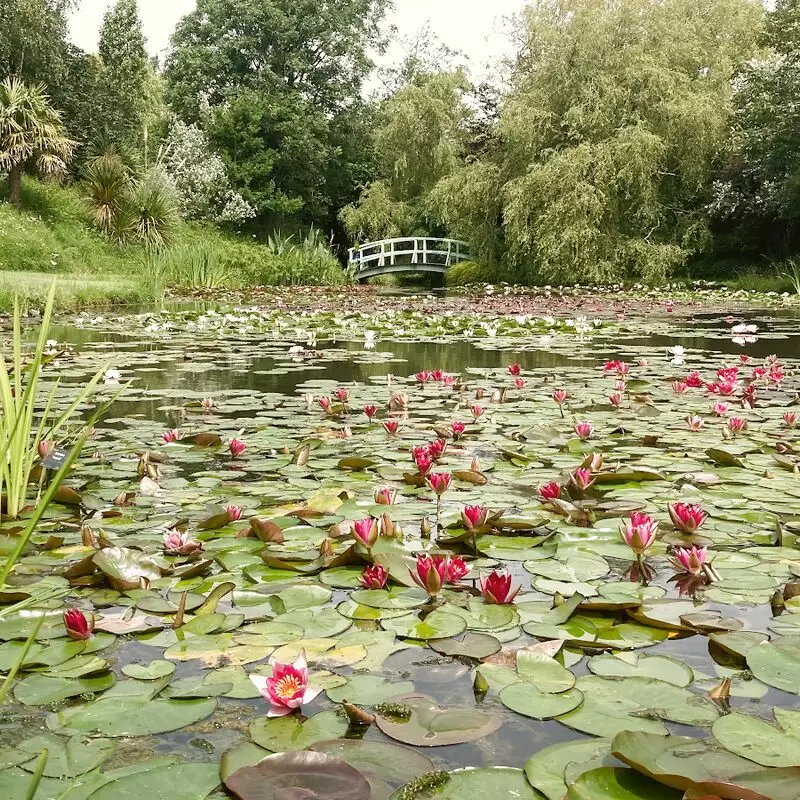 Bennetts Water Gardens
Bennetts Water Gardens, Putton Lane, Chickerell, Weymouth
Monday - Sunday: 10:00 AM – 4:00 PM
Saturday: Closed
Best Time to Visit Weymouth
The best time to visit Weymouth is between late May and early September, when the weather is warmer and more predictable. The high season in Weymouth is from June to August, with pleasant temperatures and a number of festivals and events.
Annual Weather in Weymouth
Weymouth 3-Day Forecast
Wed, 27 September
Night
64 °F
18 °C
0%
Morning
61 °F
16 °C
0%
Afternoon
62 °F
17 °C
69%
Evening
59 °F
15 °C
0%
Thu, 28 September
Night
62 °F
17 °C
0%
Morning
55 °F
13 °C
62%
Afternoon
60 °F
16 °C
60%
Evening
63 °F
17 °C
0%
Fri, 29 September
Night
63 °F
17 °C
64%
Morning
61 °F
16 °C
0%
Afternoon
57 °F
14 °C
0%
Evening
63 °F
17 °C
63%
Questions & Answers

Is Weymouth a safe place for tourists?

Weymouth, with its picturesque coastal scenery, charming harbor and numerous attractions, is considered a safe and welcoming destination for tourists. As with any popular tourist destination, it is advisable to use common sense and be aware of your surroundings. Potential problems include occasional petty crimes such as pickpocketing and car break-ins. To ensure a pleasant stay, follow general safety precautions, such as not leaving valuables unattended and staying in well-lit areas at night.

How can I get around Weymouth?

Getting around Weymouth is quite easy and convenient, as there are several easily accessible transportation options. You can explore the picturesque town on foot or rent a bike to cycle along the beautiful coastline. For longer distances, there is a well-developed bus service that covers the city and surrounding areas, allowing you to visit nearby attractions. Cabs are a convenient, direct and personal means of transportation. In addition, the Port of Weymouth offers ferries for travel to local islands and sailing opportunities.

Are there any beautiful beaches in Weymouth?

Weymouth is home to some of the most beautiful beaches in the United Kingdom. The main attraction is Weymouth Beach, a three-mile sandy beach with gentle waters ideal for family outings. This award-winning beach offers facilities such as deckchair rentals, traditional donkey rides, and refreshment stands. Another nearby option is Chesil Beach, an 18-mile long pebble beach known for its unique ecosystem, offering breathtaking views and ideal locations for bird watching, fishing and beach walks.

Do people in Weymouth speak English?

Yes, the main language spoken in Weymouth, United Kingdom is English. Since the region is part of England, it is predominantly English-speaking. Visitors traveling to Weymouth are unlikely to face any major language barriers, as most locals speak and understand English fluently. However, due to the town's diverse population, you may encounter people who speak other languages, including regional accents and dialects. Overall, English is the primary method of communication in Weymouth.

Is Weymouth expensive to visit?

Although the cost of visiting Weymouth, United Kingdom, can vary depending on personal preferences and travel style, the town is generally considered an affordable destination for tourists. Accommodation ranges from budget hostels and mid-range hotels to self-catering apartments and vacation homes. Food is also available, with local pubs, cafes and restaurants offering good value British cuisine. Many attractions, such as the beautiful beaches, parks, and walking trails, are free, while others charge modest entrance fees.

Are there any traditional British dishes to try in Weymouth?

In Weymouth, visitors can enjoy traditional British dishes that reflect the town's coastal location and local produce. Must-try dishes include fish and chips, made with freshly caught fish and served with crispy batter and thick-cut fries. Another classic is cream tea: scones with clotted cream and jam, accompanied by a pot of tea. Look out for hearty pub classics like steak and ale pie or sausages with mashed potatoes, served in the city's charming restaurants and pubs.

What is the local currency in Weymouth?

The local currency in Weymouth, United Kingdom, is the British pound sterling, commonly referred to as the pound. It is abbreviated as "GBP" or referred to by the symbol "£". The currency is used throughout the United Kingdom and is its official monetary unit. Banknotes and coins are available in different denominations to facilitate various transactions. The pound is widely accepted in Weymouth and there are numerous options, such as banks, ATMs and bureaux de change, where tourists can exchange or withdraw money during their visit.

Can I rent a bike in Weymouth?

Certainly. Cycling is a popular activity in Weymouth and there are several bike rental shops that cater to your needs. These stores offer a range of bicycles, including mountain bikes, road bikes, and hybrids to suit different skill levels and age groups. Take advantage of the scenic routes and dedicated bike paths along the stunning coastline and beautiful countryside while visiting the city. Some bike rentals also offer accessories such as helmets, locks and maps to help you have a safe and enjoyable cycling experience.

Is tap water safe to drink in Weymouth?

Yes, tap water in Weymouth, United Kingdom, is considered safe to drink. Water supplies in the United Kingdom are subject to strict regulations and frequent testing to ensure they meet high quality standards. Tap water in Weymouth is supplied by Wessex Water, which regularly tests the water for impurities and additives to ensure safety and cleanliness. However, if you have a sensitive stomach or are not used to the local water, you should opt for bottled water.

How far is Weymouth from London?

Weymouth is located about 142 miles (229 kilometers) southwest of London. By car, the journey takes about 2.5 to 3 hours via the A303 and the A31, depending on traffic. Alternatively, you can take the train from London Waterloo Station, which also takes about 2.5 to 3 hours. Weymouth is a picturesque seaside town with beautiful beaches and an abundance of outdoor activities, making it an ideal destination for families and solo travelers looking to escape the city.

Feedback

I hope you found this article informative and helpful. I'm eager to improve the content and make it even more valuable for you. If you have any feedback or suggestions, I would love to hear from you.

Do you have any tips or hidden gems that you think should be added to the list? Are there any areas that you feel could use more explanation or clarification?

Your input is greatly appreciated and will help us to continue providing high-quality content that meets your needs and interests. Please feel free to share your thoughts.