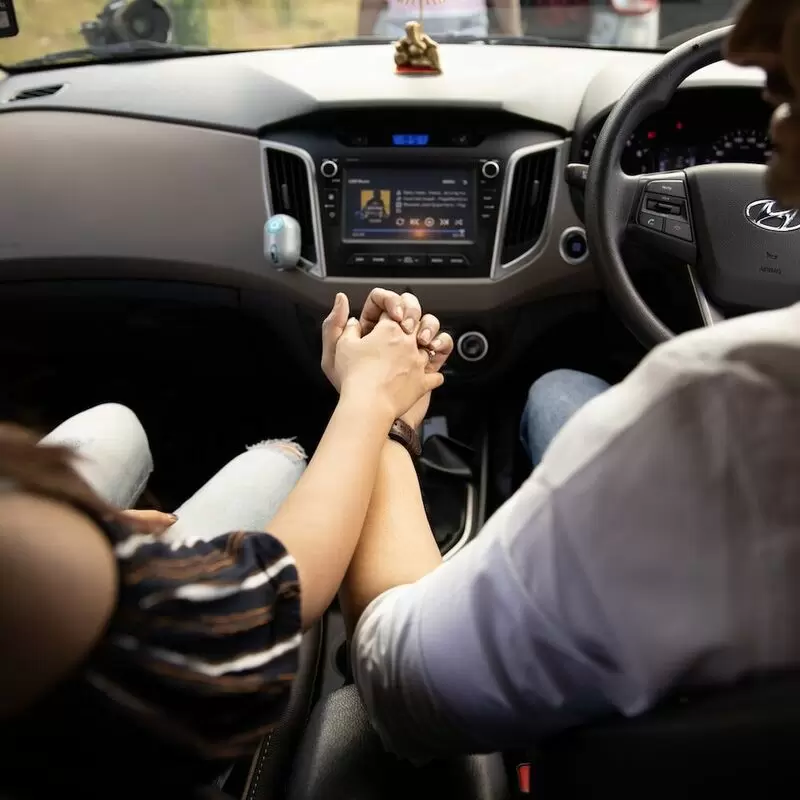 1. Dhamma Giri Vipassana International Academy
The Dhamma Giri Vipassana International Academy offers an unparalleled journey of self-discovery and inner peace through meditation. Nestled in lush greenery, the center offers 10-day courses to free your mind from everyday distractions. Pass through the "pagoda" with 400 cells for individual meditation, a spectacle not to be missed. Just 6 km away is the Tringalwadi Fort, a wonderful historical site that rewards you with a breathtaking panoramic view of Igatpuri.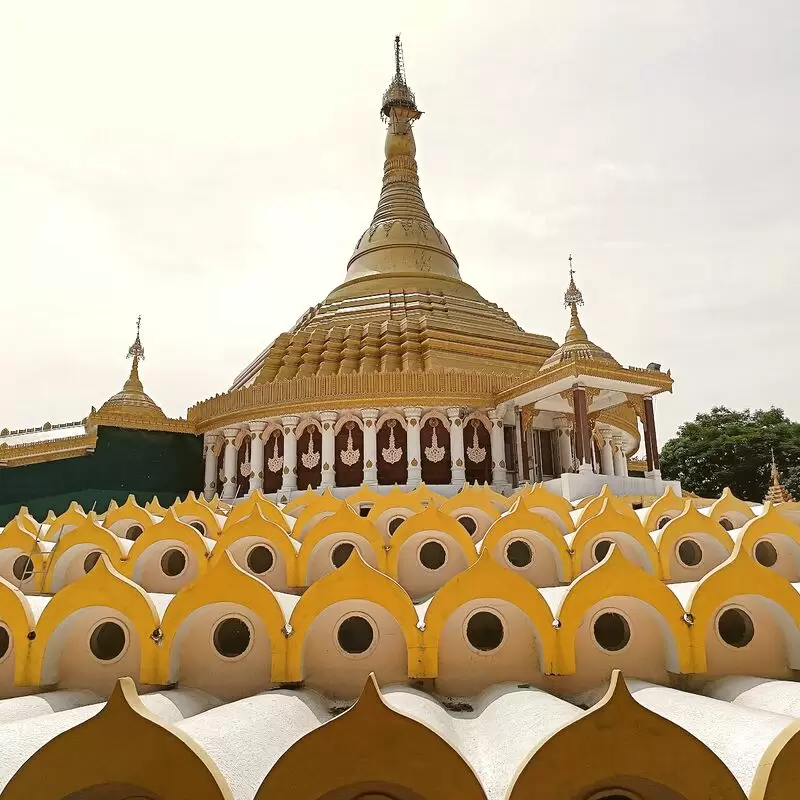 Dhamma Giri Vipassana International Academy
MHX6+22G, Dhamma Giri Rd, Dhammagiri International Academy, Igatpuri
Monday - Sunday: 9:30 AM – 5:00 PM
2. Amruteshwar Temple

A visit to the Amruteshwar Temple in Igatpuri is like stepping back in time, as this 11th-century marvel features detailed Hemadpanthi architecture and exudes an aura of mystery and devotion. Intricate carvings invite you to take a closer look at the walls. Set against a backdrop of lush greenery and majestic mountains, the temple is a feast for the eyes.

An insider tip: visit it at sunrise for an unforgettable sight. Nearby, the Bhandardara Dam and Arthur Lake are also worth a visit and will enhance your stay in Igatpuri.

Amruteshwar Temple
@-Ratanwadi near Bhandardara, Amruteshwr temple, Ratanwadi

Monday - Sunday: Open 24 hours
3. Vihigaon Ashoka Water Falls
A visit to Vihigaon Ashoka Water Falls in Igatpuri is like discovering a hidden gem in the heart of nature. The cascading waterfalls surrounded by lush greenery leave visitors in awe. Nearby is the enigmatic Tringalwadi Fort, which offers panoramic views of Igatpuri and adds to the charm of your adventure. Don't forget to take a dip in the crystal clear waters of the falls, and don't miss the mesmerizing sight of the setting sun from the fort. Rediscover the serenity in the lap of nature!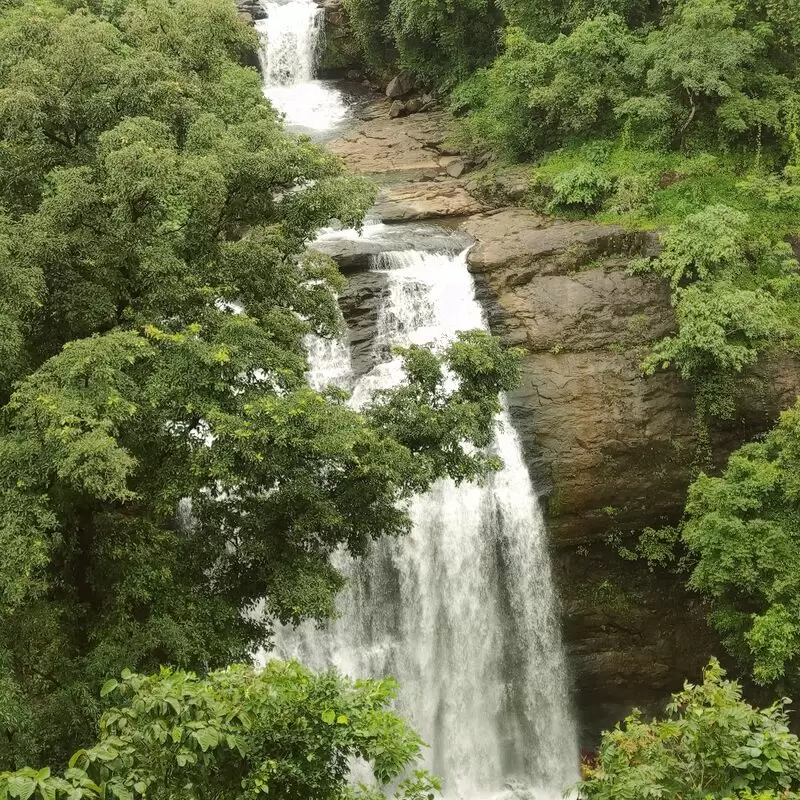 Vihigaon Ashoka Water Falls
Vihigaon, PF6F+JV8, Maharashtra 421602
Monday - Sunday: 9:00 AM – 5:00 PM
4. Tringalwadi killa
Immerse yourself in history as you climb the Tringalwadi Fort in Igatpuri, an architectural marvel with an air of mysterious lore. The fort's unique oval shape offers breathtaking panoramic views of the surrounding terrain, from the hills covered in lush greenery to the tranquil waters of Lake Talegaon. Don't miss the ancient temple at the top! Just a stone's throw away you can indulge your adventurous spirit and explore Vaitarna Dam, a wonder less noticed by tourists.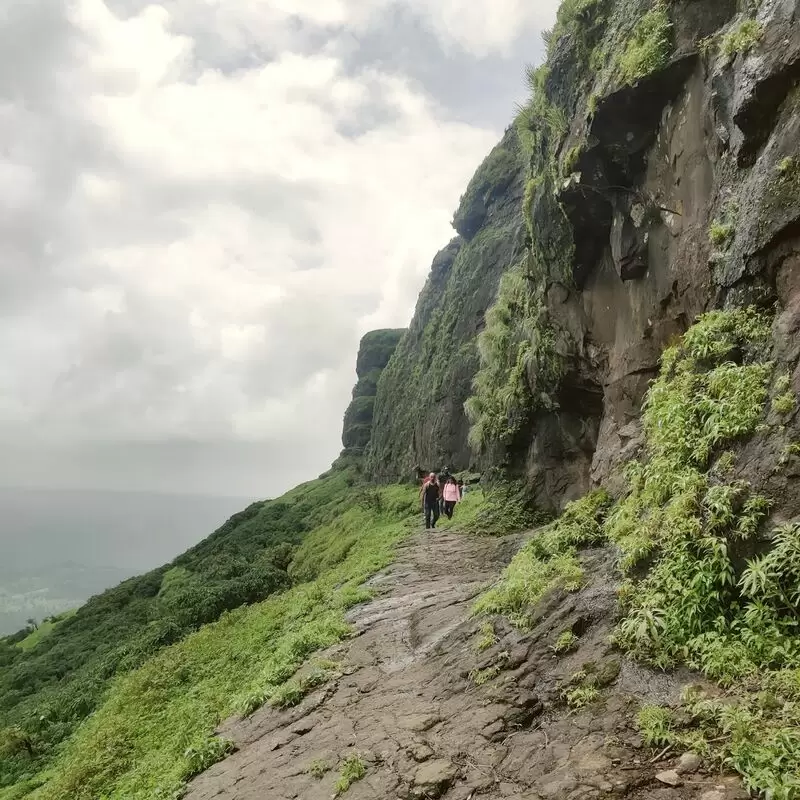 Tringalwadi killa
PGQP+5MX, Tringalwadi
Monday - Sunday: Open 24 hours
5. Kavnai Fort
Kavnai Fort in Igatpuri is an adventurous treat for history buffs and trekking enthusiasts. Its strategic location offers breathtaking panoramic views of the Sahyadri range and the Igatpuri plateau. A hike to the top reveals a picturesque lake that reflects the charm of an ancient temple. The mysterious history of the British colony adds to the fascination. Take a short detour to the nearby Tringalwadi Fort. Near it is a cave dedicated to Lord Hanuman - an absolute surprise for explorers looking for something special.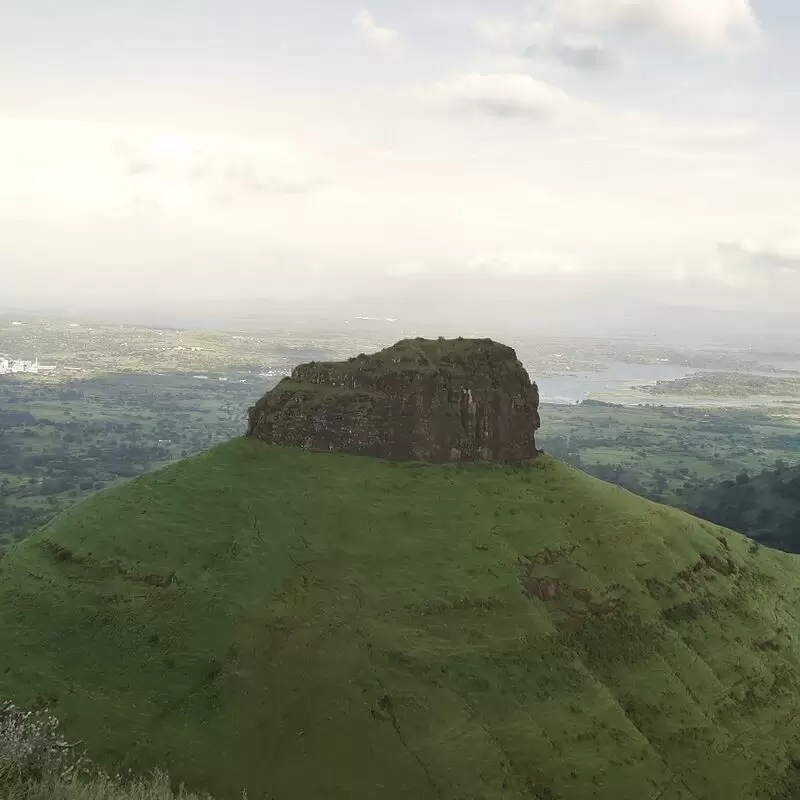 Kavnai Fort
Kawanai, QJF9+9Q3, Igatpuri
Monday - Sunday: Open 24 hours
6. Tropical Retreat Luxury Resort & Spa
Tropical Retreat Luxury Resort & Spa is an opulent retreat set amidst the picturesque landscape of Igatpuri. With its lush greenery and tranquil surroundings, it is the perfect place to get away from the hustle and bustle of city life. It offers luxurious rooms, world-class spa treatments, and an enchanting infinity pool. And the resort's restaurant serves delicious authentic dishes that will make your trip a gastronomic experience! Nearby, you can visit the Bhatsa River Valley, a stunning natural beauty just a short drive away. So come and enjoy the serenity!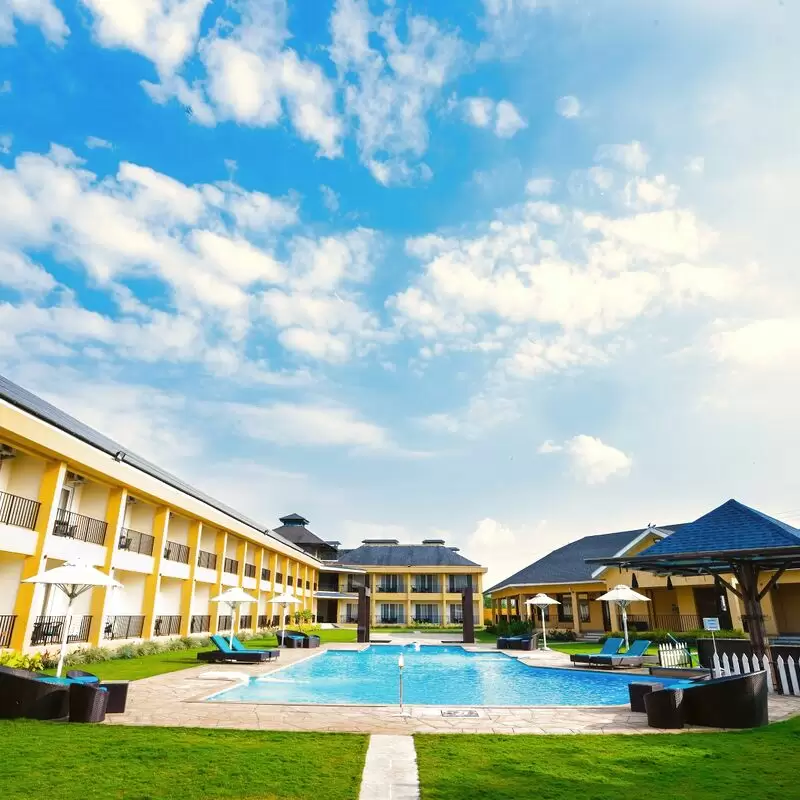 Tropical Retreat Luxury Resort & Spa
Survey No. 237/1, Pimpri Road, Mumbai - Agra National Hwy, near PWD Guest House, Ram Nagar, Igatpuri
Monday - Sunday: Open 24 hours
7. Myanmar gate
Find the serenity you seek at Myanmar Gate, an exquisite monument that bears witness to Igatpuri's Buddhist tradition. Admire the fascinating architecture that reflects Myanmar's influence as you enter the tranquil ambiance. This oasis of tranquility is used by Buddhist monks for meditation, so you can experience an atmosphere of peace and tranquility. During your stay, visit nearby Dhamma Giri, a world-renowned Vipassana center that will give you a true sense of spiritual solace. Surrounded by lush landscapes, these places will make your visit a heavenly retreat.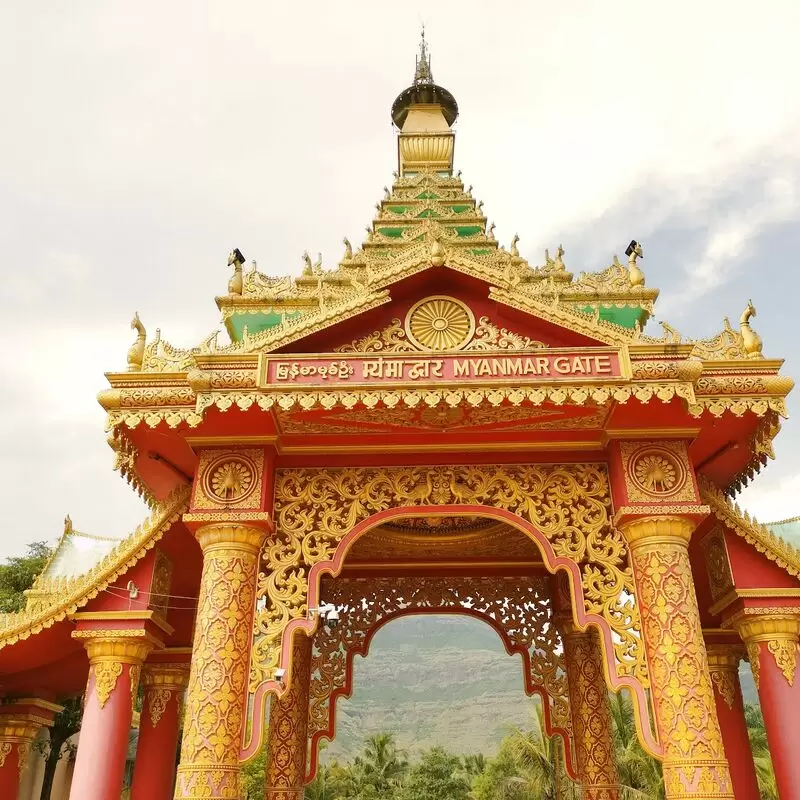 Myanmar gate
MHX5+F35, Dhammagiri Colony, Igatpuri
Monday - Sunday: 10:00 AM – 4:00 PM
8. Manas Resort Igatpuri Petting Zoo and Organic Farm]
Manas Resort, a crown jewel of Igatpuri, is the ideal place for an excursion into a world of relaxation and serenity. It houses an exotic petting zoo where you can get up close and personal with nature's creatures. The resort's organic farm showcases a unique farming system that will strengthen your respect for Mother Earth. Enjoy the therapeutic ambiance of the resort and enrich your senses. In addition, the nearby Ghatandevi Temple, just a short drive away, offers an immersion in spiritual silence. Don't miss the fantastic view of the Sahyadri Mountains. This is a side of India that few experience but all appreciate.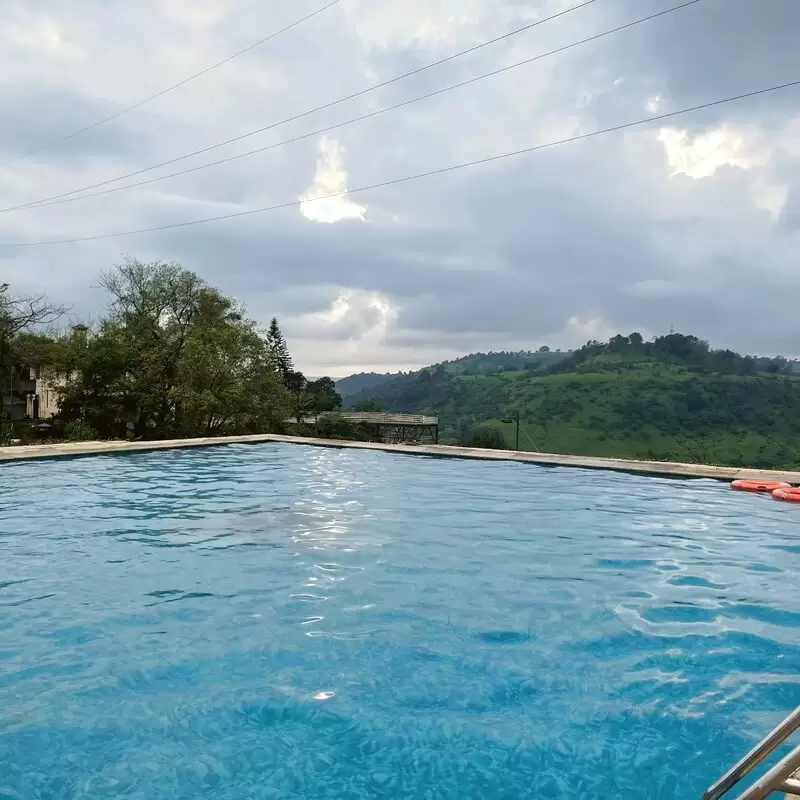 Manas Resort Igatpuri Petting Zoo and Organic Farm]
Gat No. 303/A, National Highway 3, Awal Khed
Monday - Sunday: Open 24 hours
9. Vaitarna Dam View Point
Unleash your wanderlust and visit the stunning Vaitarna Dam viewpoint in Igatpuri. Stand on the edge of tranquility and gaze at the crystal blue waters against the backdrop of lush greenery. This serene view literally screams heavenly beauty and peace. Experience the local secret - the spectacular golden sunsets that bathe the sky in dramatic colors. Also, take a look at Bhavali Dam, a lesser-known spot just a short hike away that adds to your reservoir of treasured landscapes.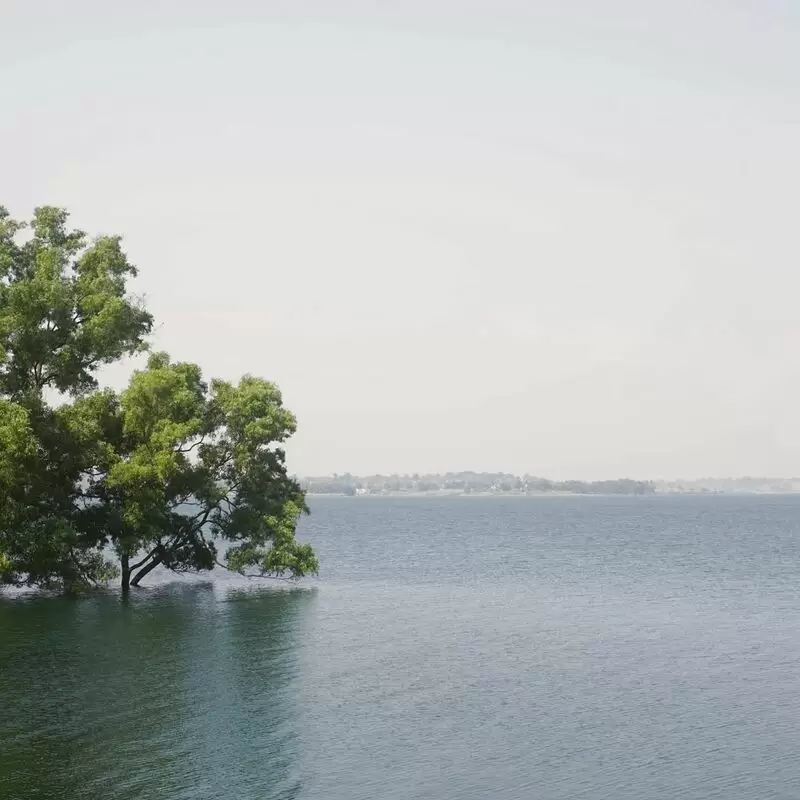 Vaitarna Dam View Point
Vaitarna Dam View Point, RG95+8CX, Zarwad Bk
Monday - Sunday: 6:00 AM – 8:00 PM
10. Bhawali Waterfall
The Bhavali Waterfall in Igatpuri offers a breathtaking experience: the water plunges into the depths from a considerable height amidst lush greenery. The hike leading to the waterfall is ideal for nature and adventure enthusiasts and equally captivating. The best kept secret: on weekdays it is quieter at the waterfall. Nearby, you'll find the Ghatandevi Temple and the Camel Valley - two more gems of the place to round out your day trip. Be sure to experience the enchanting sunset at Camel Valley!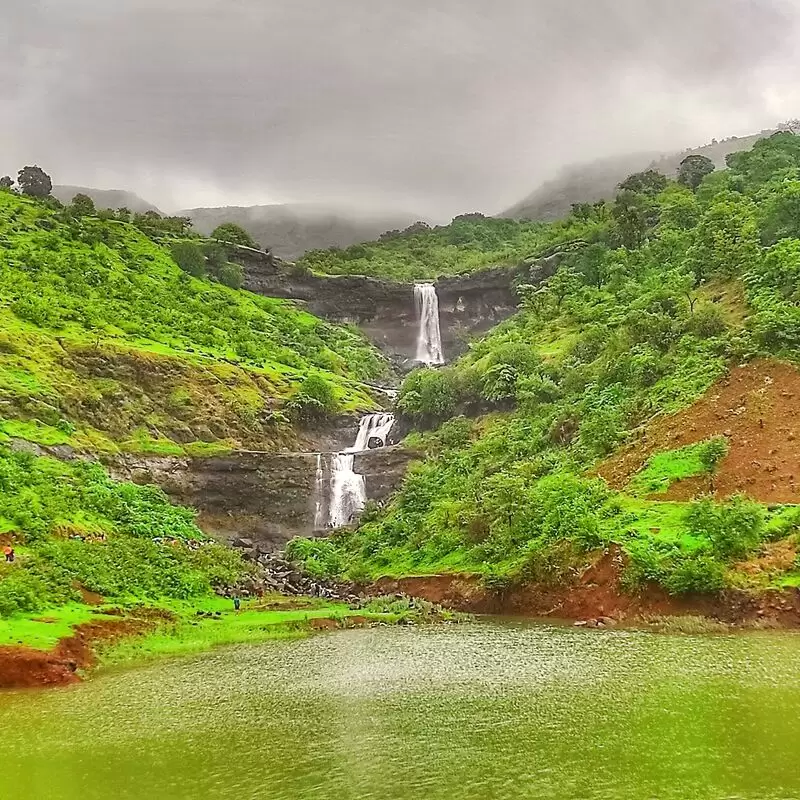 Bhawali Waterfall
JHXW+6VG, Bahuli Dam Rd, Bhavli Kh
Monday - Sunday: 6:00 AM – 7:30 PM
11. Dugarwadi Waterfall
Be enchanted by the charm of Dugarwadi waterfall, the hidden treasure of Igatpuri. This pristine paradise is beautiful during the monsoon, when the thundering waters plunge amidst lush greenery, creating a mesmerizing sight. A short walk through the forest will take you there - a secret known only to the locals. After this soothing experience, you can extend your exploration to the nearby Tringalwadi Fort, a place steeped in history with magnificent views.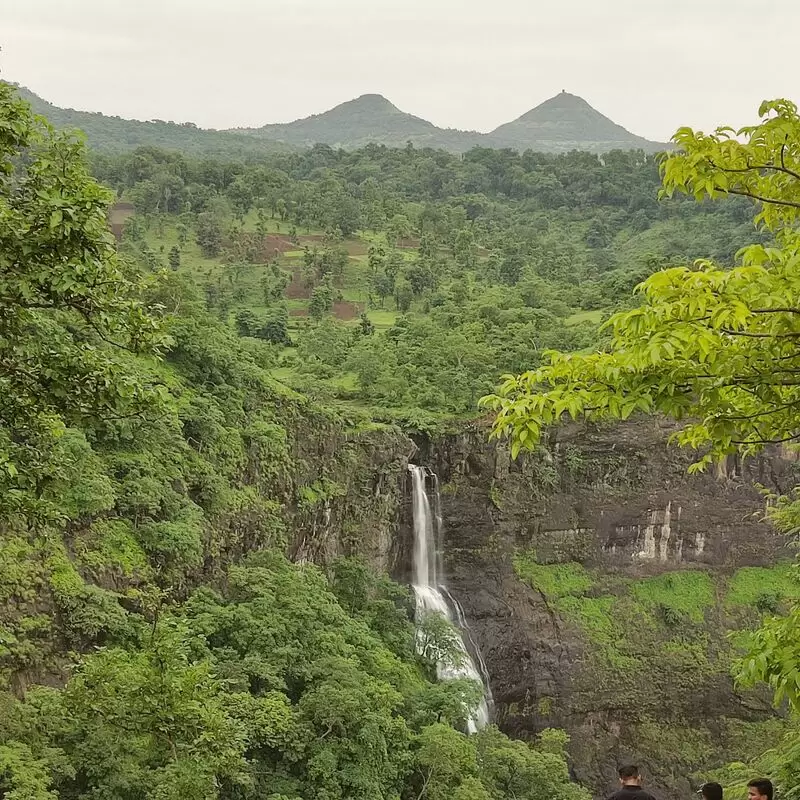 Dugarwadi Waterfall
Trimbakeshwar, WFR9+78M, Trimbak
Monday - Sunday: Open 24 hours
12. Vallonne Vineyards Pvt. Ltd.
Experience the exotic flavors of Indian wine at Vallonne Vineyards Pvt. Ltd, a wine lover's paradise. Set amidst the picturesque hills of Igatpuri, it offers an exceptional winery tour and wine tasting where you can enjoy the unique wines made from French grapes. For all the wine connoisseurs out there, the lesser known varieties of Malbec and Viognier are a must try! A few kilometers away, you can also explore the exciting Tringalwadi Fort high up in the Sahyadri Mountains.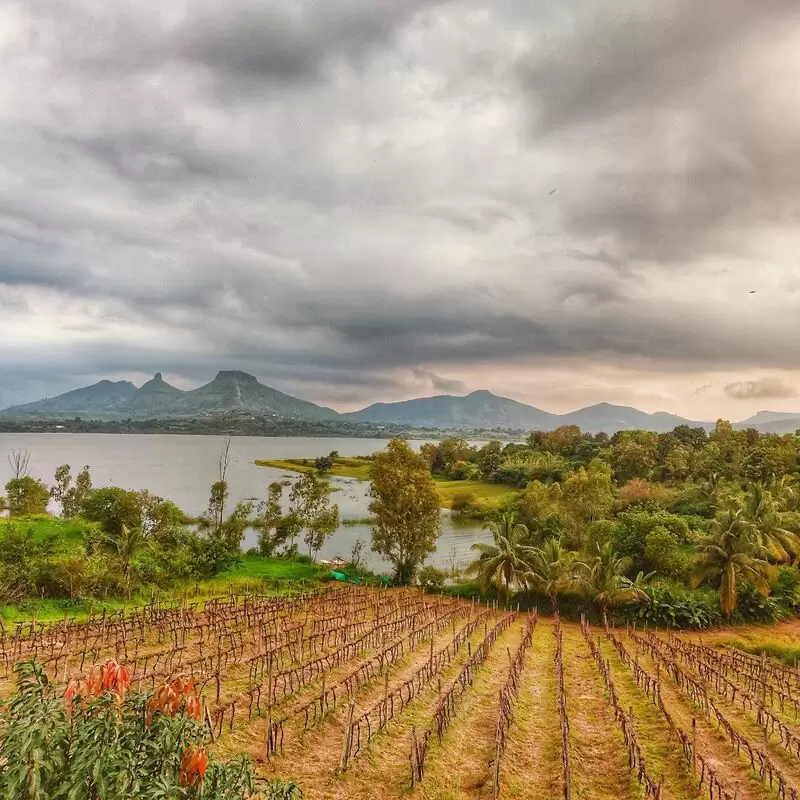 Vallonne Vineyards Pvt. Ltd.
Gat no. 504, Kavnai Shivar Near Sanjegaon, Taluka, Igatpuri
Monday - Sunday: 11:00 AM – 10:00 PM
13. Mystic Valley Spa Resort
Find tranquility amidst luxury at Mystic Valley Spa Resort in Igatpuri. This resort with panoramic views of the valley offers cozy comfort with modern amenities. You can relax in the world-class spa, enjoy delicious meals, and indulge in exciting activities with the magnificent view of the Western Ghats in the background. The verdant vineyards of Nasik are just around the corner, a must for wine lovers. In the evening, don't miss the mesmerizing sunset by the pool - a gem for the Instagrammer in you!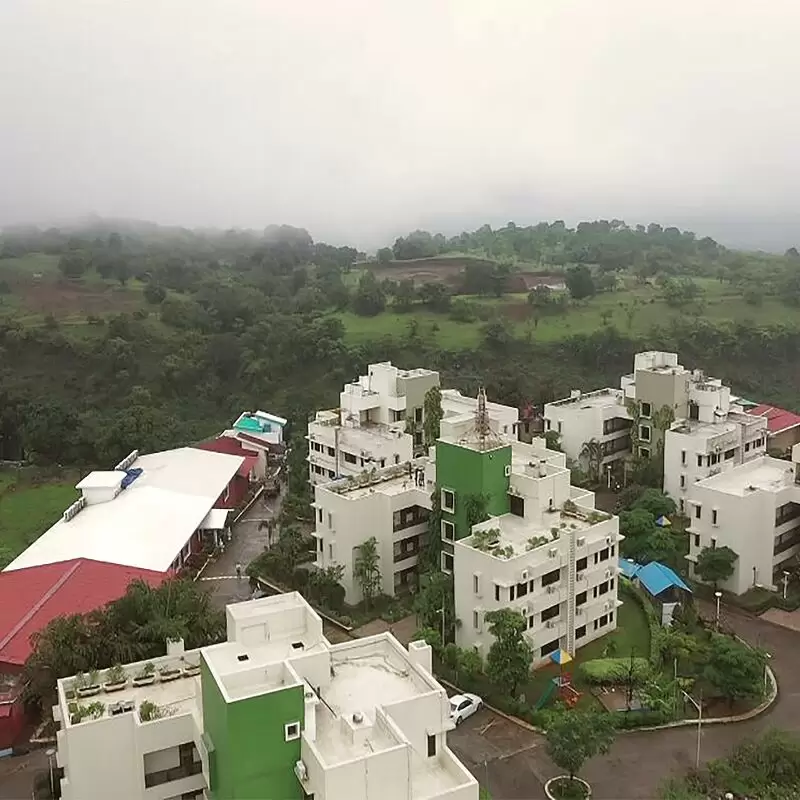 Mystic Valley Spa Resort
284 A/B, Mumbai Agra Road, Taluka, Talegaon, Igatpuri
Monday - Sunday: Open 24 hours
14. Sunset point igatpuri

Sunset Point is a visual extravaganza in Igatpuri that should not be missed. This place offers you an unparalleled and serene view of the sunset against the backdrop of the magnificent Sahyadri Mountains. From this vantage point, the entire region is bathed in the orange shadows of dusk, as if from a dream.

An insider tip: bring a blanket and a picnic basket for a magical experience. Nearby is also Tringalwadi Fort, another must-see for history and architecture lovers.

Sunset point igatpuri
JHWV+3W5, Bahuli Dam Rd, Bhavli Kh

Monday - Sunday: Open 24 hours
15. Rainforest Resort And Spa

Experience a slice of paradise at Rainforest Resort and Spa in Igatpuri, nestled in the lap of the Sahyadri Mountains. Known for its exquisite wellness offerings, it's the perfect retreat from the chaos of the city. Imagine waking up to peacock calls with a cup of chai in your private sitting area.

Insider tip: Don't miss the guided tour to Igatpuri's hidden gem, Vaitarna Dam, just minutes away. A peaceful boat ride on the turquoise waters is surreal. Get ready for a rejuvenating treatment for body and mind!

Rainforest Resort And Spa
Rainforest Resort And Spa, Gut No. 98 500 meters Before Ghoti Toll Naka on Mumbai - Nashik Highway, NH3 Near Igatpuri, Balayduri, Igatpuri

Monday - Sunday: Open 24 hours
16. Bhandardara Hill Station
Discover the tranquil beauty of Bhandardara Hill Station, a jewel in the Sahyadri Mountains of Igatpuri. It is known for its magnificent natural spectacles, gushing streams and serene atmosphere - a nature lover's paradise. Enjoy the picturesque flora and fauna all around, hike for a panoramic view of the peak or visit Mount Kalsubai, the highest peak in Maharashtra, just a stone's throw away. Dive into local cuisine and soak up the culture - the perfect place for a getaway.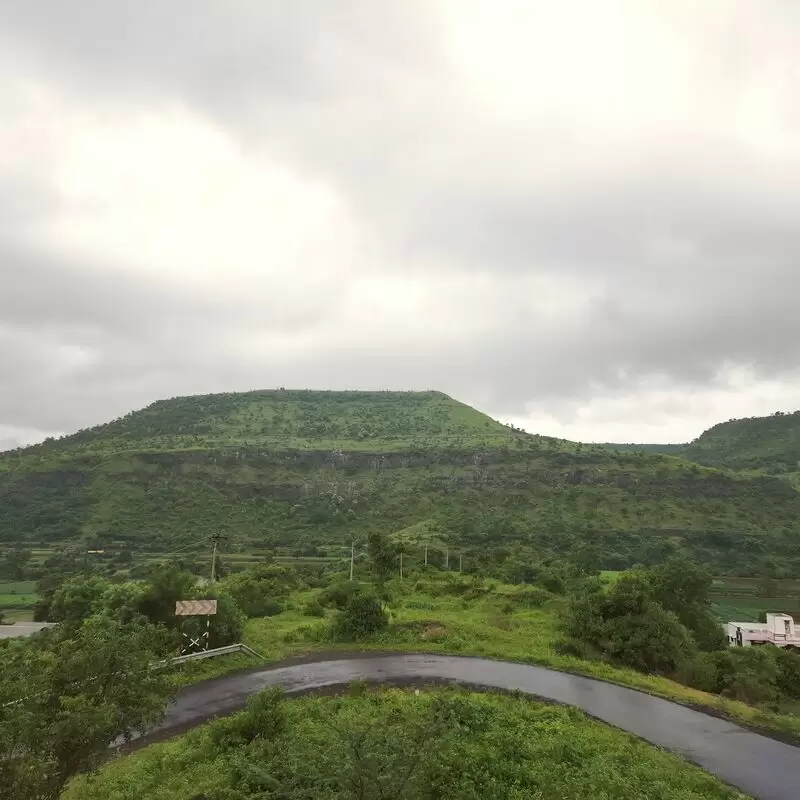 Bhandardara Hill Station
GQP8+687, Bhandardara
Monday - Sunday: Open 24 hours
17. Hotel Ashwin Igatpuri
Hotel Ashwin in Igatpuri is the ideal escape from the hustle and bustle of city life. It is an oasis that promises comfort, delicious food and a fantastic view of the Western Ghats. When you sit down to enjoy your meal, you won't miss the captivating view of the mist-shrouded mountains. Little known is the proximity to the majestic Vaitarna Dam and the peaceful Bhavali Dam, just an hour's drive away. Perfect for a quick day trip to explore. You will definitely remember the unforgettable moments spent here for a long time!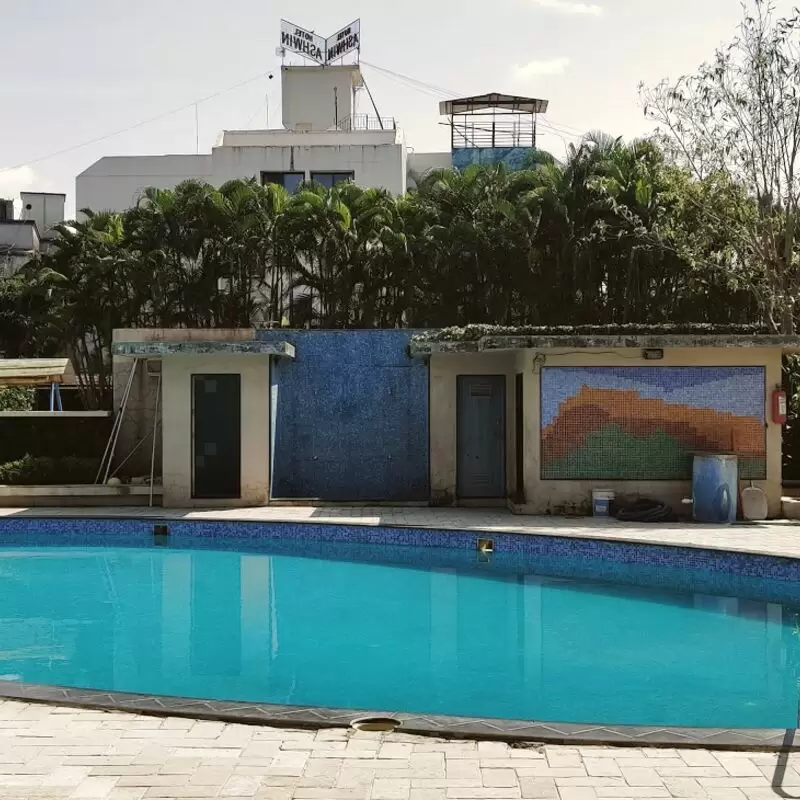 Hotel Ashwin Igatpuri
Old Mumbai Agra Road opp Mahindra & Mahindra Engine Plant, Talegaon, Igatpuri
Monday - Sunday: Open 24 hours
18. Igatpuri Railway Station
Igatpuri Railway Station is more than just a transport hub in India; it is a historical relic with a charm that has been preserved over the decades. Here you will find architecture from the British era, which makes the station one of the most worthwhile stops on your trip. You can also see some of the most scenic train routes through India's Western Ghats from here. Nearby, you can visit the Bhatsa River Valley, a tranquil place known for its lush landscapes and soothing climate.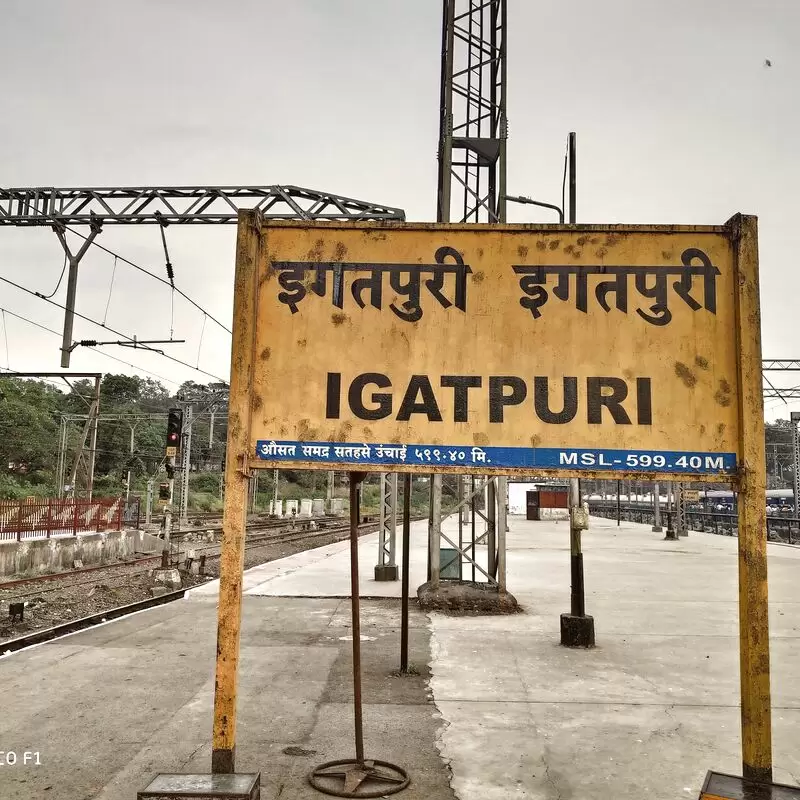 Igatpuri Railway Station
Igatpuri, MHV7+QC8, Mahindra Colony, Bajrang Wada, Igatpuri
Monday - Sunday: Open 24 hours
19. Manas Lifestyle Resort Igatpuri
Experience serenity at Manas Lifestyle Resort, located in the peaceful countryside of Igatpuri. Nestled in the lap of nature, the resort offers magnificent mountain views, lush green surroundings and a refreshing climate. Luxurious accommodations, delicious cuisine, and exciting indoor and outdoor activities make for a memorable stay. In addition, the nearby Bhatsa River Valley and the famous Camel Valley are worth exploring. Also, don't miss the resort's Thai spa for complete rejuvenation. Let the tranquility of Manas Lifestyle Resort fill your vacation with unforgettable rest and relaxation.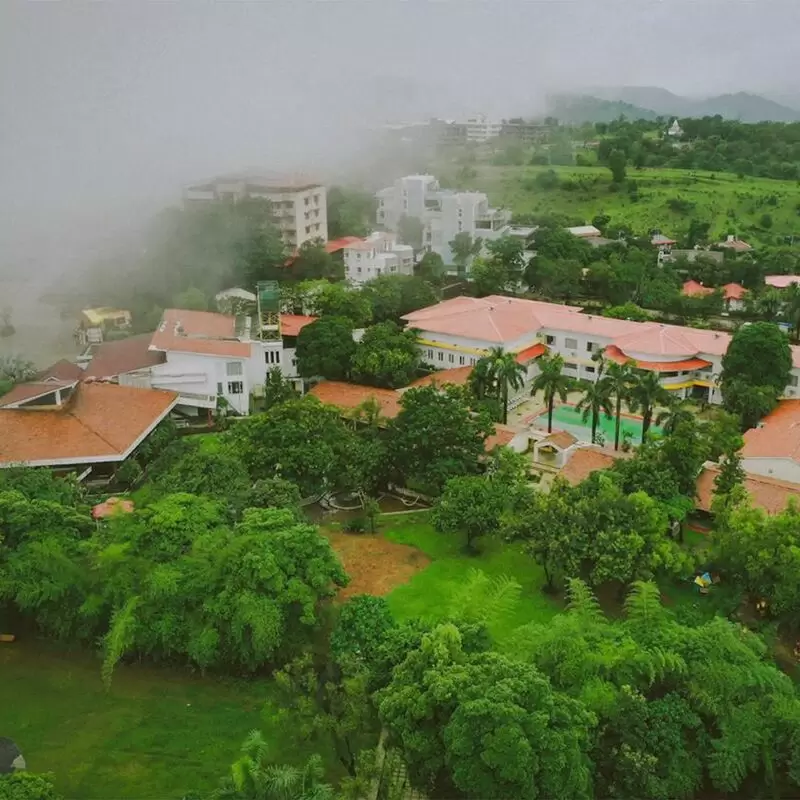 Manas Lifestyle Resort Igatpuri
286-A, Talegaon, Taluka, Igatpuri
Monday - Sunday: Open 24 hours
20. Camel Valley Point
Camel Valley Point is truly a hidden gem tucked away in the enchanting landscape of Igatpuri. The place is a paradise for nature lovers and adventurers alike, offering a breathtaking view of a waterfall that plunges from a height of 1,000 feet! During the monsoon season, the sight of the waterfall combined with the lush green surroundings is simply mesmerizing. Just a few kilometers away, you can explore the ancient Bhatsa River Valley - a geological formation that will amaze you with its sheer magnificence and beauty.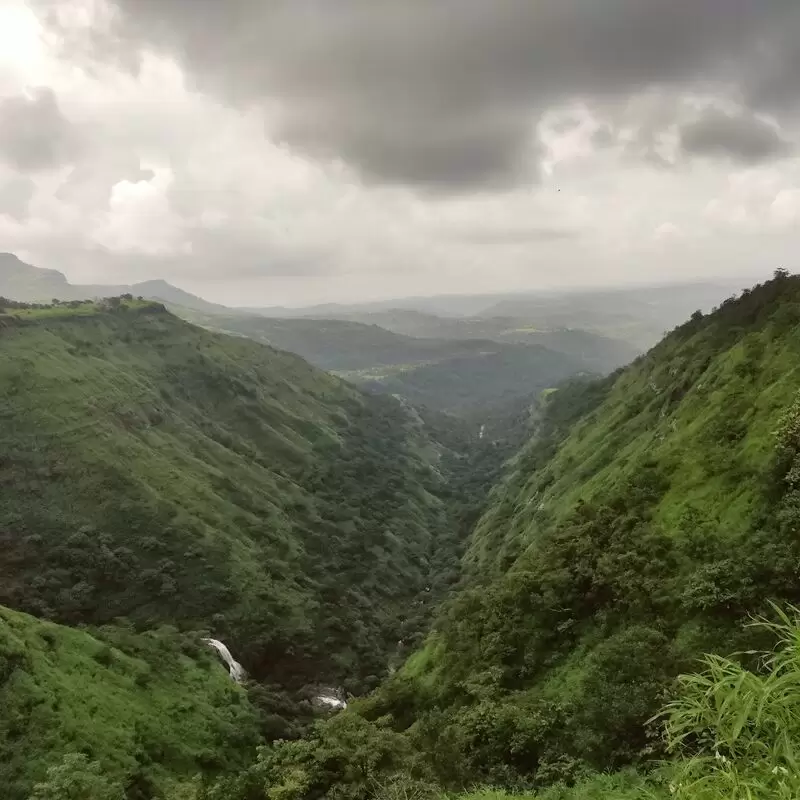 Camel Valley Point
MGWG+HGC, Mumbai - Agra National Hwy, Awal Khed
Monday - Sunday: Open 24 hours
21. Bhavli Dam
Bhavli Dam, a hidden gem, is a must-see in Igatpuri. It offers an incomparable spectacle of cascading waterfalls amidst the tranquil hills, especially after the monsoon. It is the ideal place for nature lovers and those seeking tranquility and is perfect for a picnic. You can also take a short hike to enjoy an incomparable view from above. Nearby is the majestic Karoli Ghat, a divine place known for its captivating views and serene atmosphere. Don't miss these wonders off the beaten path!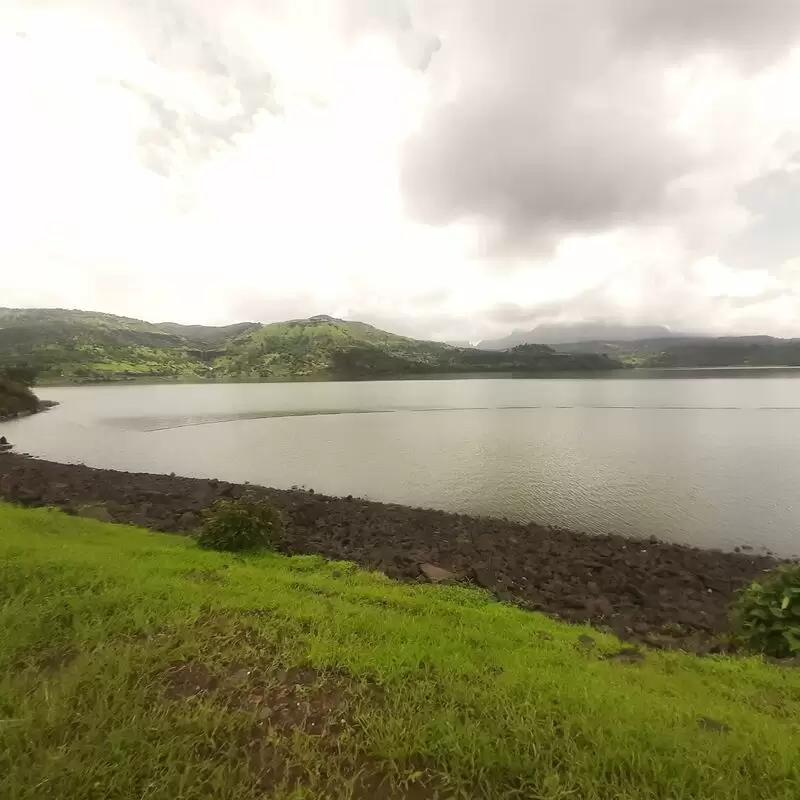 Bhavli Dam
JHVQ+HHP, Bhavli Kh
22. Ghatandevi Mata Mandir
Step into the serenity of the Ghatandevi Mata Mandir in Igatpuri. Set amidst the mesmerizing Sahyadri mountain range, it is dedicated to the patron deity of the mountains and offers a profound spiritual experience. Witness the spectacular architecture and folklore of the country. Admire the breathtaking peaks and feel the soothing cool breeze blowing past you. In close proximity to the temple is an opportunity to explore the historically significant Tringalwadi Fort. Visit it when the colorful local festivals take place, as this is a real cultural treat.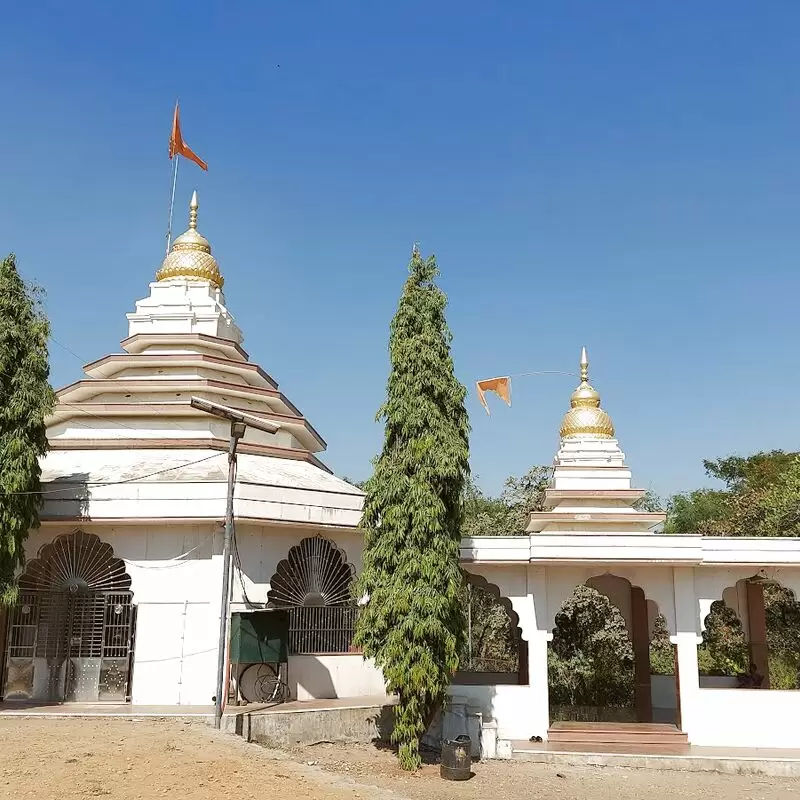 Ghatandevi Mata Mandir
MGXF+PQX, Awal Khed
Best Time to Visit Igatpuri
The best time to visit Igatpuri, India, is during the monsoon season from June to September, when the place is incredibly lush and picturesque. Alternatively, the winter months from November to February are also pleasant to travel.
Annual Weather in Igatpuri
Igatpuri 3-Day Forecast
Thu, 21 September
Night
75 °F
24 °C
0%
Morning
74 °F
24 °C
0%
Afternoon
82 °F
28 °C
98%
Evening
76 °F
24 °C
67%
Fri, 22 September
Night
75 °F
24 °C
74%
Morning
75 °F
24 °C
69%
Afternoon
77 °F
25 °C
73%
Evening
75 °F
24 °C
0%
Sat, 23 September
Night
75 °F
24 °C
0%
Morning
74 °F
23 °C
86%
Afternoon
76 °F
25 °C
60%
Evening
73 °F
23 °C
79%
Questions & Answers

How can I reach Igatpuri from Mumbai?

Igatpuri is located about 120 km north of Mumbai. The easiest way to reach Igatpuri from Mumbai is by car or bus via the Mumbai-Nashik highway, which takes about 2-3 hours. Alternatively, you can take a direct train from Mumbai to Igatpuri, which takes about the same amount of time. Flights are not an option as Igatpuri does not have an airport. It is a scenic journey with beautiful views along the way.

Is it safe to travel around Igatpuri at night?

Igatpuri is generally safe for tourists even at night. It is well lit and there are always people out and about, which gives a sense of security. However, as with all destinations, tourists are advised to take the usual safety precautions, such as avoiding deserted areas, not carrying large sums of cash or expensive items, and being aware of their surroundings. In case of emergency, the local law enforcement agencies are also available, so that safety is guaranteed for all visitors.

What are the major languages spoken in Igatpuri?

The main language spoken in Igatpuri is Marathi, as the city is located in the Indian state of Maharashtra. However, Hindi and English are also widely understood and spoken in the region. It is common for individuals, especially those associated with the tourism industry, and younger generations conversely to speak a mixture of these languages to accommodate the diverse mix of travelers visiting Igatpuri from different parts of India and the world.

Is vegetarian food easily available in Igatpuri?

Yes, vegetarian food is readily available in Igatpuri. The city offers a variety of restaurants catering to vegetarian preferences, from traditional Indian cuisine to international dishes. Restaurants and local eateries often have extensive vegetarian menus, including popular Indian delicacies such as dosa, biryani, and paneer dishes. Street snack bars also offer delicious vegetarian snacks. However, it is always advisable to inform the staff of any dietary restrictions before ordering.

Are there any local customs or traditions I should be aware of?

In Igatpuri, it is customary to greet each other with "Namaste," often with hands clasped together and a slight bow. It is respectful to remove one's shoes before entering a religious place such as a temple. Many locals live a vegetarian lifestyle, especially during religious festivals. Tipping in restaurants, while not mandatory, is appreciated. Photography is generally allowed, but always ask permission when photographing people or religious sites. Women generally dress modestly, especially at religious sites.

What is the most popular local dish in Igatpuri?

The most popular local dish in Igatpuri is Vada Pav, a delicious street food popular with locals and tourists alike. It is a type of Indian burger that consists of a spicy, deep-fried potato dumpling in a pav (bread roll) and served with a selection of chutneys. It is a must-try dish that truly represents the flavors of Maharashtra.

How to get around the city without a car?

Getting around Igatpuri without a car is easy and convenient thanks to the well-developed public transport system. The fastest and most economical way is by auto-rickshaws and local cab services. You can also enjoy the scenic beauty of the city on foot or by bicycle. You can also rent bicycles or motorcycles for day trips at local stores. For those who prefer guided tours, there are also pre-organized tours.

What are the emergency numbers in Igatpuri?

The main emergency numbers to remember in Igatpuri, India are 100 for general police emergencies in India and 101 for fire emergencies. If you need immediate medical attention, dial 108 or 102 to call an ambulance. For women's safety, there is a special emergency number, 1091. For problems on the road, dial 1073, the traffic police hotline. Please keep these numbers and use them responsibly only in case of emergency.

Can I drink the tap water in Igatpuri?

Drinking the tap water directly in Igatpuri is usually not recommended for travelers. Residents can drink it, but visitors' stomachs may not be used to the microflora in the water. It is advisable to drink boiled or filtered bottled water to be safe. This precaution can help protect against waterborne diseases. For hydration, use sealed bottled water, which is available in most places in the city.

Are there a lot of mosquitoes in Igatpuri?

While India's tropical climate often attracts mosquitoes, Igatpuri in the Western Ghats is at a higher altitude, which helps reduce their presence. However, depending on the time of year and recent rains, there may be some. It is advisable to pack mosquito repellent and wear clothing that covers as much skin as possible, especially at dawn and dusk, to avoid bites.

What kind of wildlife can I encounter in Igatpuri?

Igatpuri is a paradise for nature lovers and is home to a diverse wildlife. Here you can encounter a variety of flora and fauna. In terms of wildlife, one can encounter mammals such as leopards, deer and wild boars, as well as numerous species of birds. The lush thickets of the area are also home to numerous species of insects and reptiles. The rich diversity of wildlife in Igatpuri gives a vivid picture of India's abundant biodiversity.

Is it customary to tip in Igatpuri?

Yes, tipping is common in Igatpuri, but not mandatory. It is considered a token of appreciation for good service. It is common to tip waiters in restaurants, cab drivers, hotel staff and tour guides. However, the amount of the tip varies - while some people tip 10-15% of the bill in restaurants, service staff are often given smaller, fixed amounts. This practice is not necessarily expected in budget establishments, so be discreet.

What is the common dressing style in Igatpuri?

In Igatpuri, as in most parts of India, traditional dress is common. Women often wear sarees or salwar kameez, elaborate and colorful dresses made of various materials. Men usually wear kurta pyjamas, comfortable and loose clothing. In recent years, Western-style clothing such as jeans, T-shirts, dresses, and casual business attire has also become common, especially among the younger generation and in urban areas.

Are there any travel scams to be aware of?

Although Igatpuri is generally a friendly and safe place, travelers should be wary of scammers. Beware of overpriced cab services or those who cover unnecessarily longer distances for more money. Be wary of holy men or babas asking for donations as they may not be genuine. Always watch your belongings and do not give out personal information to strangers. Also, do not fall for street vendors selling fake or overpriced gems or artifacts. Always check the price and authenticity before buying.

How far is the nearest hospital?

The nearest medical facility in Igatpuri is the Primary Health Centre, located about 5 km from the city center. It is a relatively small facility that provides basic emergency care and primary health care. For more serious conditions and advanced treatment, the nearest fully equipped hospital is Nashik Civil Hospital, located about 45 kilometers away in the city of Nashik. These medical facilities are easily accessible by public transportation.

Are credit cards widely accepted in Igatpuri?

Yes, credit cards are accepted at many establishments in Igatpuri, including resorts, restaurants, and some stores. However, it is important to note that smaller businesses or rural areas may not have the ability to process credit card payments. Therefore, when visiting remote tourist spots or local markets, it is advisable to carry cash. It is always good to have a mixture of cash and cards when visiting Igatpuri.

Is Igatpuri a crowded place?

Igatpuri, in the Indian state of Maharashtra, is a peaceful, quiet town known for its unspoiled beauty and tranquil ambience that is not overrun by large crowds. Its natural landscapes and attractions attract travelers seeking solitude and tranquility. However, during peak times, such as holidays or weekends, there may be an increase in the number of visitors. However, compared to larger cities and popular tourist centers, Igatpuri has retained its quiet charm.

Are public restrooms easily accessible?

Public toilets are available in Igatpuri, India, although they are not as common or widespread as in some Western countries. Availability is usually higher in tourist areas, major transportation hubs, shopping centers, and larger restaurants. In India, it is also common to use the toilets in cafes or restaurants by buying something small. Some places charge a small fee for using the restrooms. It is advisable to always carry change for such situations.

What are the SIM card options for tourists?

For tourists in Igatpuri, getting a SIM card means getting one from the many local providers in the area such as Airtel, Vodafone and Jio. You will need to provide a copy of your passport, a visa page and a passport photo to get the SIM card. You can top up these SIM cards with either talk and text credit or data depending on your needs. Make sure you have an unlocked phone to use these services efficiently.

Can I find English-speaking locals in Igatpuri?

In Igatpuri, as in many other tourist places in India, there are some locals who speak English quite well, especially those who work in the tourism industry, such as hotel staff, tour operators and shopkeepers. However, the common language is Marathi. Even if you can communicate in English, it can be helpful to learn a few basic phrases in Marathi or Hindi to make it easier to communicate with the locals.

Is Igatpuri safe for solo female travelers?

Yes, Igatpuri is generally considered safe for solo female travelers. However, it is advisable to take the usual precautions, regardless of the security situation in the area. Like many Indian cities, Igatpuri is gradually getting used to solo female travelers, and locals are generally respectful. The place is well lit even at night and the police patrol regularly. Local transportation is user-friendly and safe. As a solo female traveler, you should be careful, especially if you venture out on the streets late at night.

How is internet connectivity in Igatpuri?

Internet connectivity in Igatpuri can be somewhat inconsistent due to its geographical location in the Western Ghats, especially in remote areas. High-end hotels and resorts usually offer decent WiFi services. It is recommended to have mobile data with a strong local provider such as Jio or Airtel to get a stable connection, but even then be prepared for occasional connectivity issues. It is advisable to download maps or other necessary information offline beforehand.

Can I find international cuisines in Igatpuri?

Although Igatpuri is known for its traditional Indian and Maharashtrian cuisine, the city also has several eateries that offer international cuisine. There are many restaurants and takeaways that offer Chinese, Italian and Western fast food. However, the selection may not be as wide as in the larger cities in India. It is advisable to read restaurant reviews or ask locals where best to try these dishes.

Is there any dress code in religious places?

Yes, most religious sites in Igatpuri, such as the Ghatandevi Mandir or the Bhatsa River Valley, require visitors to wear modest clothing as a sign of respect. It is advisable to wear clothing that covers the shoulders, waist and legs. Footwear is usually removed before entering the temples. In addition, it is recommended to follow specific dress codes or guidelines posted at the sites to respect local customs and traditions. Women should wear a headscarf or shawl, which is mandatory at some sites.

Are taxi rates in Igatpuri negotiable?

In Igatpuri, India, cab fares are usually fixed and depend on the distance traveled or the duration of the trip. Most cab drivers adhere to the government-mandated rates, which are usually displayed inside the cab. However, for longer trips or fancy destinations, it is possible to negotiate the fare, although there is no guarantee. It is advisable to confirm the fare before starting the trip to avoid misunderstandings later.

Feedback

I hope you found this article informative and helpful. I'm eager to improve the content and make it even more valuable for you. If you have any feedback or suggestions, I would love to hear from you.

Do you have any tips or hidden gems that you think should be added to the list? Are there any areas that you feel could use more explanation or clarification?

Your input is greatly appreciated and will help us to continue providing high-quality content that meets your needs and interests. Please feel free to share your thoughts.