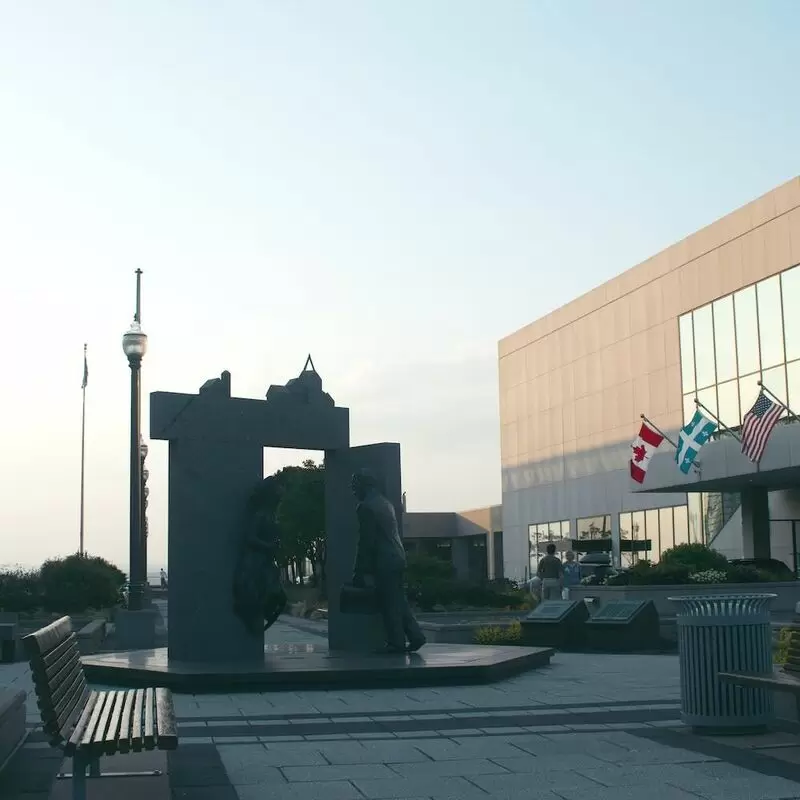 1. Spencer Smith Park
Spencer Smith Park is a jewel in Hamilton's crown. With its charming waterfront location, it offers breathtaking views of Lake Ontario. Be enchanted by the colorful flower gardens, modern playgrounds and calming walking paths. The iconic Brant Street Pier, which extends into the lake, is a spectacular sight. Try to attend one of the city's famous events, such as Ribfest or the Sound of Music Festival. Just a short walk away is the Burlington Art Centre, adorned with exceptional local art!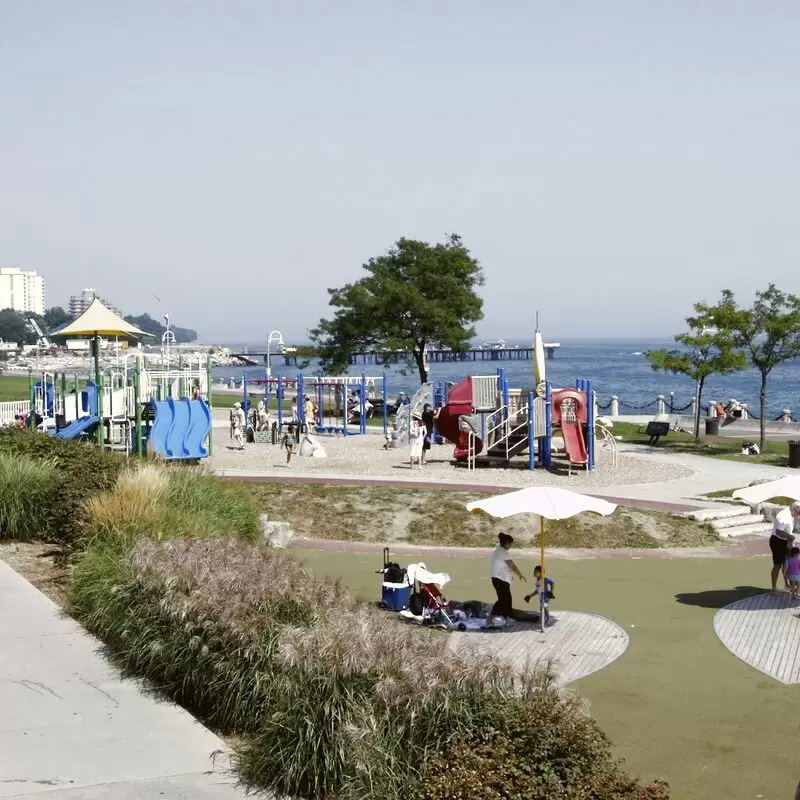 Spencer Smith Park
1400 Lakeshore Rd., Burlington
Monday - Sunday: Open 24 hours
2. Royal Botanical Gardens
A visit to the Royal Botanical Gardens is a living horticultural journey through the heart of Hamilton. The Royal Botanical Gardens is the largest botanical garden in Canada, covering over 2,700 acres of stunning gardens and nature reserves. Here you can marvel at the largest collection of lilacs in the world and see unique birds. If you're looking for a cultural experience, visit nearby Dundurn Castle, a magnificent 40-room estate that offers a glimpse into Hamilton's rich history.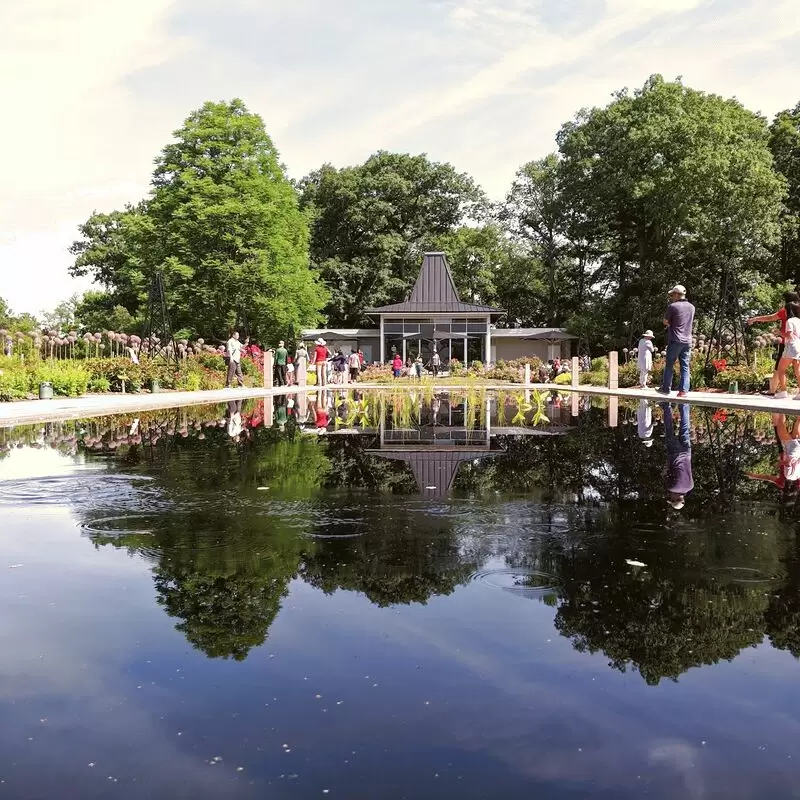 Royal Botanical Gardens
680 Plains Rd W, Burlington
Monday - Sunday: 10:00 AM – 8:00 PM
3. Bayfront Park
For a refreshing escape to nature in the middle of the city, Hamilton Bayfront Park is a must. This beautiful oasis offers panoramic views of Hamilton Harbour and features a boat dock, fishing pier and scenic walking trails. Here you can spend a relaxing afternoon bird watching, having a picnic, or just enjoying the water views. Nearby you'll find Pier 4 Park with its ice cream truck and the exciting HMCS Haida National Historic Site, Canada's most battle-worn ship.
Bayfront Park
200 Harbour Front Dr, Hamilton
Monday - Sunday: Open 24 hours
4. RBG Cootes Paradise Sanctuary
A trip to Hamilton is not complete without a visit to the RBG Cootes Paradise Sanctuary. This nature reserve is a dazzling jewel for nature lovers, offering 600 acres of marshland, fields and forests. It is a birdwatcher's paradise, with over 220 species sighted here annually. Don't miss the opportunity to explore the unique fish ladder, a device designed to prevent invasive species from entering the marsh. And just a hike away you'll find Dundurn Castle, a beautiful historic mansion that now serves as a museum.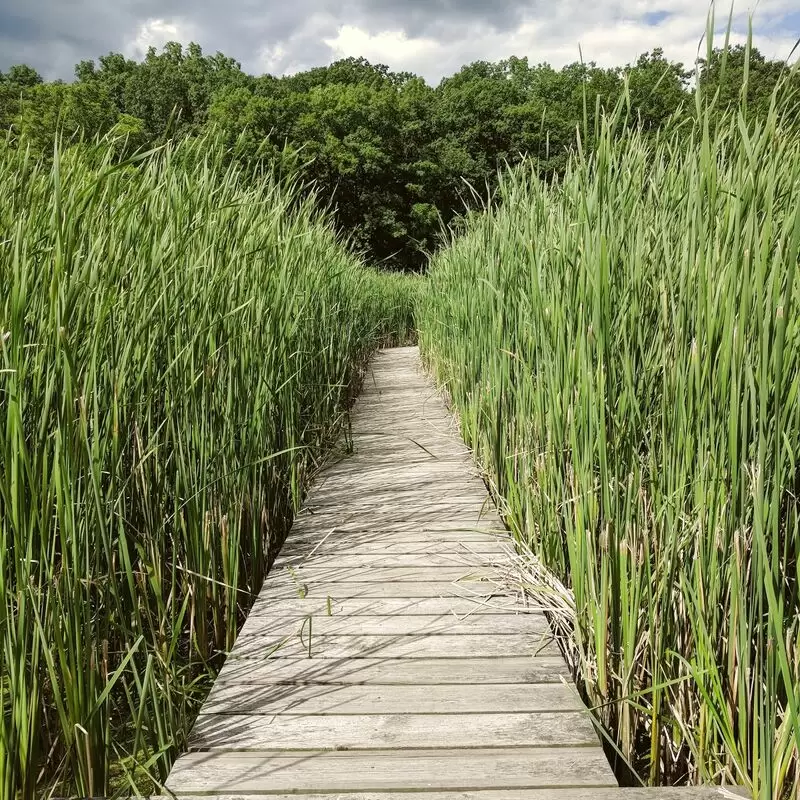 RBG Cootes Paradise Sanctuary
Dundas
Monday - Sunday: 10:00 AM – 5:00 PM
5. Gage Park

Visit Gage Park, THE green oasis of Hamilton, and experience an enriching blend of natural beauty, cultural events and historical significance. This majestic park is famous for its emblematic fountain, glass pavilion and fragrant rose garden that delight locals and tourists alike. Also worth seeing is the Tropical Greenhouse with its great variety of exotic plants. In addition, the park's proximity to historic Ottawa Street offers countless opportunities for antique shopping and restaurant exploration.

A real insider tip!

Gage Park
1000 Main St E, Hamilton

Monday - Sunday: 9:00 AM – 5:00 PM
6. Canadian Warplane Heritage Museum
Immerse yourself in the captivating world of aviation at the Canadian Warplane Heritage Museum! The museum offers a unique journey through history and is a must-see for aircraft enthusiasts. Explore over 40 vintage aircraft, some of which are the last of their kind! Let your imagination run wild in a real flight simulator. Also keep biplane and Lancaster flights on your radar for an even more adventurous experience. Just a hop, skip and a jump away, you can enhance your excursion with a visit to the nearby Royal Botanical Gardens. Be ready for a flight of fancy through history and nature in Hamilton, Canada.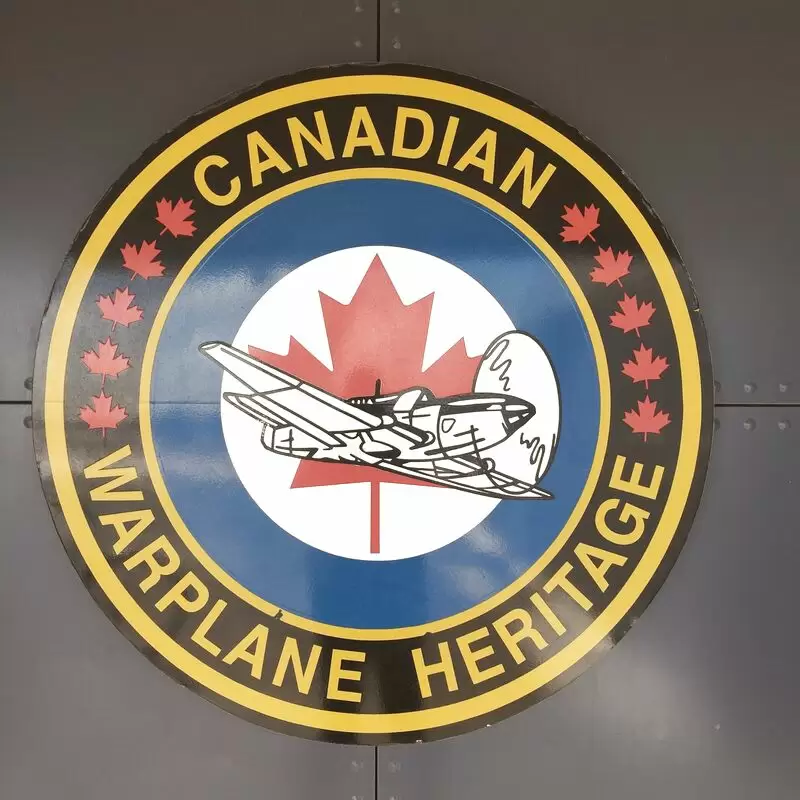 Canadian Warplane Heritage Museum
9280 Airport Rd, Mount Hope
Monday - Tuesday: Closed
Wednesday - Sunday: 9:00 AM – 5:00 PM
7. Dundas Peak

Experience the breathtaking views of the Dundas Valley at Dundas Peak in Hamilton! The panoramic view of vibrant foliage in the fall and lush greenery in the summer is a nature lover's delight. Avid hikers can follow the scenic Tews Falls Trail that leads up to the summit. Don't leave until sunset to enjoy the enchanting colors of the sky.

Insider tip: Visit on weekdays to avoid crowds. Nearby, you can also explore the historic train station, Hamilton Museum of Steam & Technology.

Dundas Peak
Harvest Rd, Dundas
8. RBG Hendrie Valley Sanctuary

A visit to the RBG Hendrie Valley Sanctuary offers you the opportunity to fully enjoy the beauty of nature. Explore the trails covered with various plant species and observe the colorful birdlife, and experience nature at its best. Cherry Hill Gate is the gateway to magnificent birding opportunities.

Insider tip: Quiet visitors often spot white-tailed deer. Relax at nearby Cootes Paradise Marsh, a distinct counterpoint to Hamilton's urban hustle and bustle. It's a natural feast for the senses right on Hamilton's doorstep.

RBG Hendrie Valley Sanctuary
444 Patricia Dr, Burlington

Monday - Sunday: 8:00 AM – 7:00 PM
9. Smokey Hollow Waterfall

Venture to the scenic Smokey Hollow Waterfall, a hidden gem in Hamilton that you can't miss. Experience the impressive 10-meter-high cascade with the sound of rushing water, which is a symphony of nature's tranquility. Be sure to explore the adventurous Bruce Trail nearby.

Insider tip: Try to experience the waterfall after a rainfall - it's an unforgettable sight. Nearby is the Royal Botanical Gardens, a nature lover's paradise.

Smokey Hollow Waterfall
80 Mill St S, Waterdown

Monday - Sunday: Open 24 hours
10. Sam Lawrence Park
Located on the Niagara Escarpment, Sam Lawrence Park offers breathtaking panoramic views of Hamilton, earning it the title "Window on the World." Take a leisurely stroll through what is arguably the city's most beautiful floral display. In the fall, this place is magical with its colorful foliage! Nearby, you can immerse yourself in the city's history at Dundurn Castle or explore the extensive Bruce Trail network.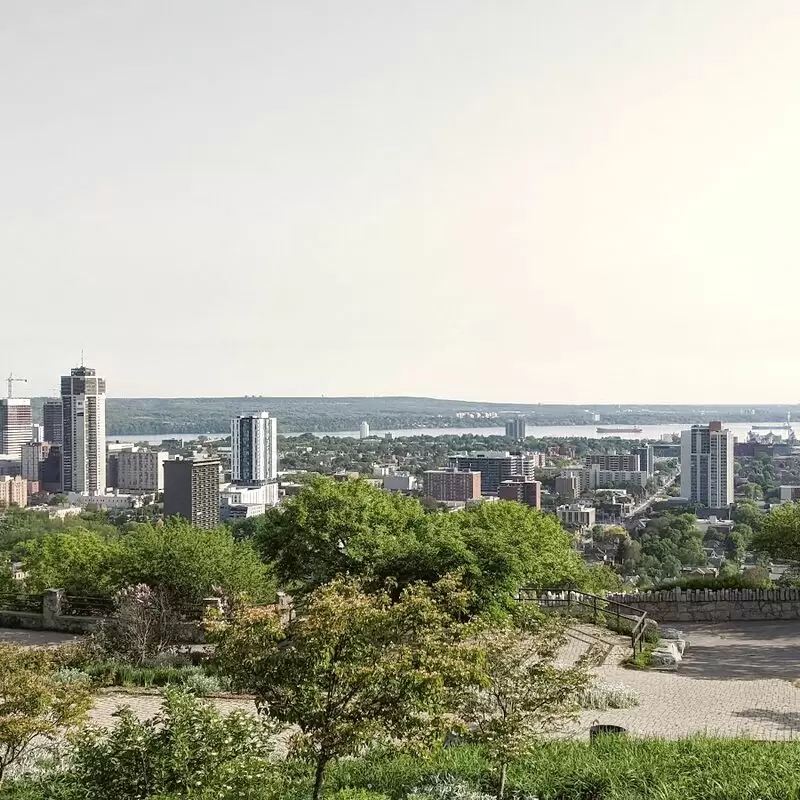 Sam Lawrence Park
255 Concession St, Hamilton
Monday - Sunday: Open 24 hours
11. Dundurn Castle

Dundurn Castle is a must-see in Hamilton and offers a glimpse into 19th-century luxury living. The historic neoclassical mansion, with more than 40 rooms furnished with unique artwork and antique furniture, offers a glimpse into the city's vibrant past. The lush vegetable garden is a replica of mid-19th century gardening techniques.

Insider tip: Don't miss the Military Museum, located in the same complex. And nearby, take a stroll to visit the Hamilton Military Museum and Hamilton Cemetery, Canada's oldest public burial ground!

Dundurn Castle
610 York Blvd, Hamilton

Monday: Closed
Tuesday - Sunday: 12:00 – 4:00 PM
12. HMCS Haida
A visit to HMCS Haida is not just sightseeing, but a journey into the past. As Canada's most decorated warship, she offers a truly in-depth look at naval history. You'll breathe in the salty sea air and walk the ship's authentic decks. Located at Pier 9, the ship's rustic beauty complements the gritty, industrial charm of Hamilton Harbor. Don't forget to explore the nearby Bayfront Park to relax a bit after your historical exploration.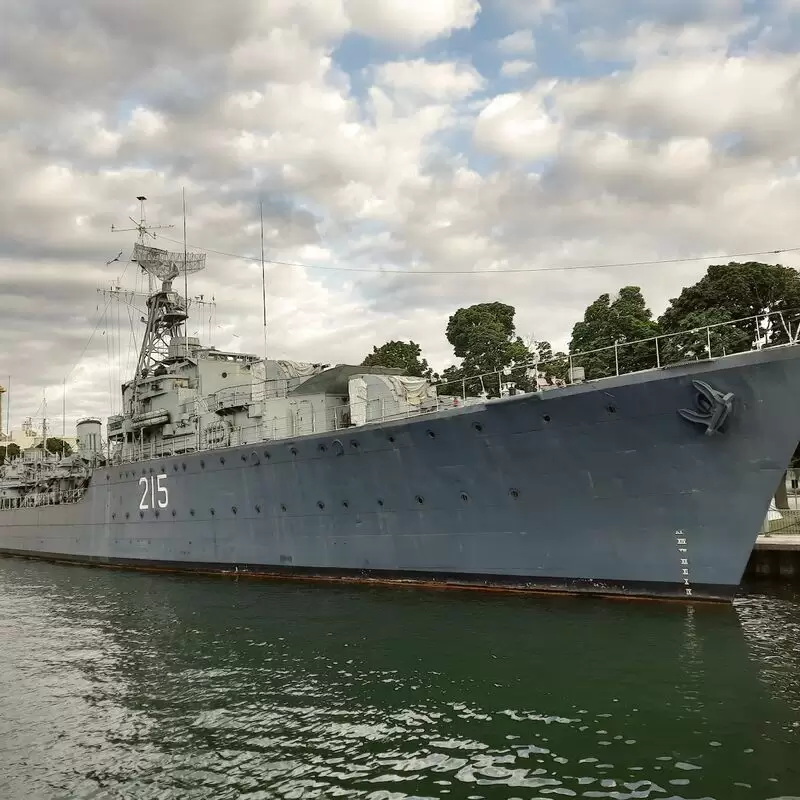 HMCS Haida
Pier 9, 658 Catharine St N, Hamilton
Monday - Tuesday: Closed
Wednesday: 10:00 AM – 8:00 PM
Thursday - Sunday: 10:00 AM – 5:00 PM
13. Royal Botanical Gardens Rock Garden

The Royal Botanical Gardens - Rock Garden is an enchanting retreat that showcases stunning geological landscapes and colorful floral splendor. Built in 1929, the iconic gardens offer a tranquil retreat with cascading locks amid lush, colorful flowerbeds. Wander the stone pathways and discover hidden grottos for a tranquil experience.

An insider tip: come at dusk for breathtaking photos. Nearby is the extraordinary Dundurn Castle, a 19th-century royal mansion with beautifully preserved interiors.

Royal Botanical Gardens Rock Garden
1185 York Blvd, Hamilton

Monday - Sunday: 10:00 AM – 8:00 PM
14. Pier 4 Park
Experience the tranquility of Pier 4 Park, a jewel in Hamilton's waterfront. Imagine getting comfortable on a grassy knoll and watching sailboats gently sway in the harbor. Or enjoy a leisurely stroll along the waterfront with its lush greenery and bright wildflowers. Don't miss the tugboat playground, a real children's favorite! An insider's tip: you can watch spectacular sunsets here! Just steps away is Bayfront Park, where you can get some fresh air and immerse yourself in nature!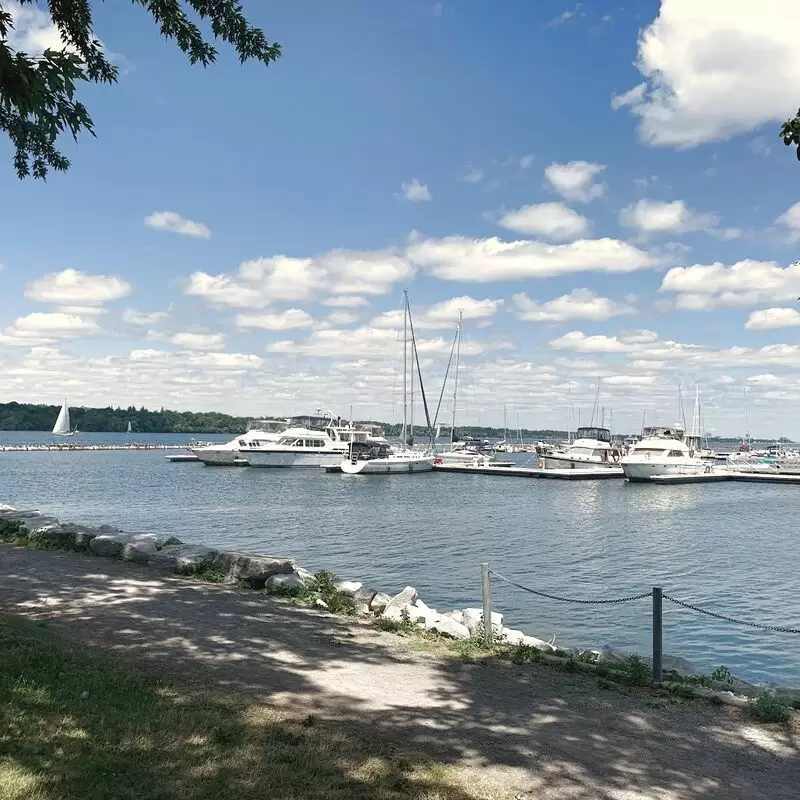 Pier 4 Park
64 Leander Dr, Hamilton
Monday - Sunday: Open 24 hours
15. Tiffany Falls Conservation Area
Discover the enchanting Tiffany Falls Conservation Area in Hamilton - a hidden natural wonder. This captivating 21-meter waterfall is especially impressive in winter when it transforms into a frozen masterpiece. Tiffany Falls is easily accessible and has well-maintained hiking trails that provide an invigorating connection to nature. Nearby is Ancaster Mill, an ideal place to grab a meal after your hike. Hamilton, the "City of Waterfalls," is waiting for you to discover, as there are more than 100 waterfalls throughout the city.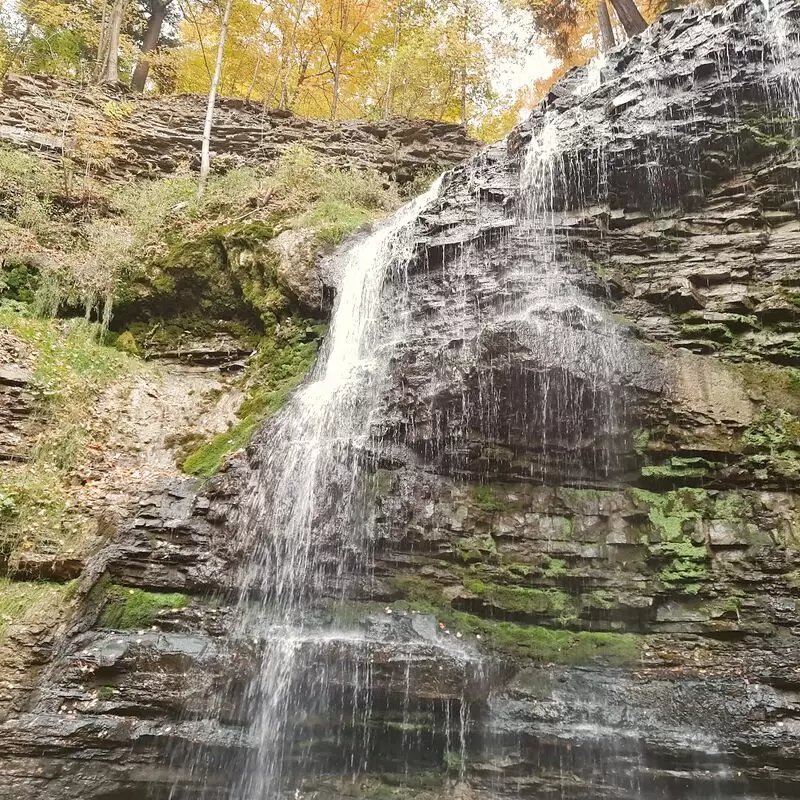 Tiffany Falls Conservation Area
900 Wilson St E, Hamilton
Monday - Sunday: 8:00 AM – 8:00 PM
16. Dundas Valley Conservation Area
Take a trip to the Dundas Valley Conservation Area, Hamilton's crowning natural jewel. Home to more than 1,200 species of plants and animals, it's a photographer's, birdwatcher's and nature lover's paradise. Take in the Carolinian forests, fields, cold-water streams and impressive geological formations along 40 kilometers of hiking trails. Don't miss the enigmatic ruins of the Hermitage and a 19th century railroad. Just a stone's throw away is Webster's Falls, one of the region's most picturesque waterfalls.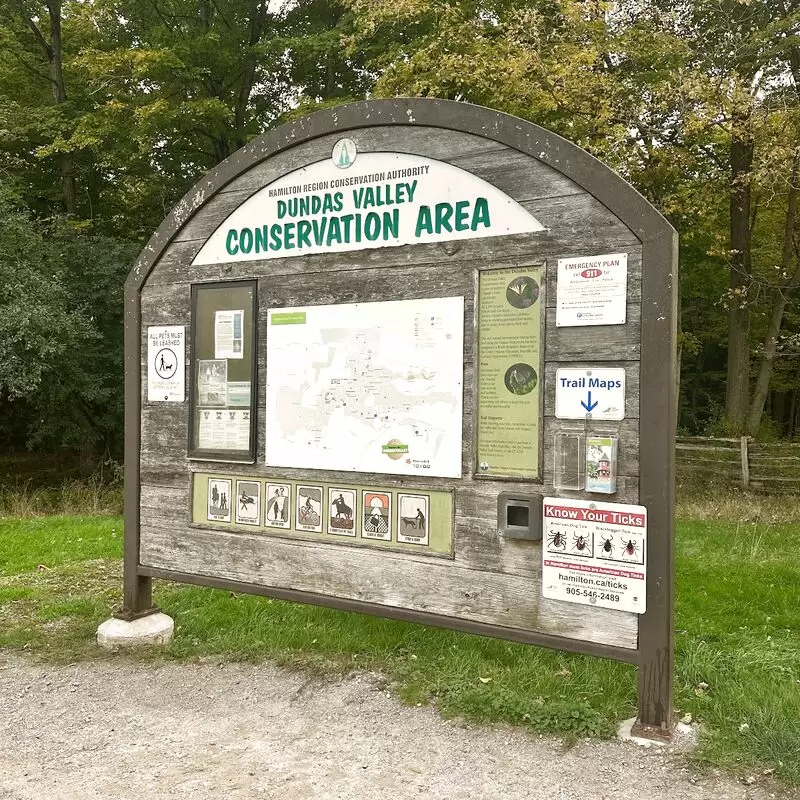 Dundas Valley Conservation Area
650 Governors Rd, Dundas
Monday - Sunday: 8:00 AM – 7:00 PM
17. Royal Botanical Gardens Arboretum
Visit the Royal Botanical Gardens - Arboretum, a Garden of Eden with a diverse flora that stretches amid 300 acres. Enjoy countless photo opportunities amidst the dynamic landscapes that change with the seasons. Marvel at the hidden native wildlife, the stunning collection of trees, and participate in educational programs to get an overview. Consider the romantic rose garden! Just a stone's throw away is the enchanting Cootes Paradise Sanctuary, a true feast for the eyes of nature lovers.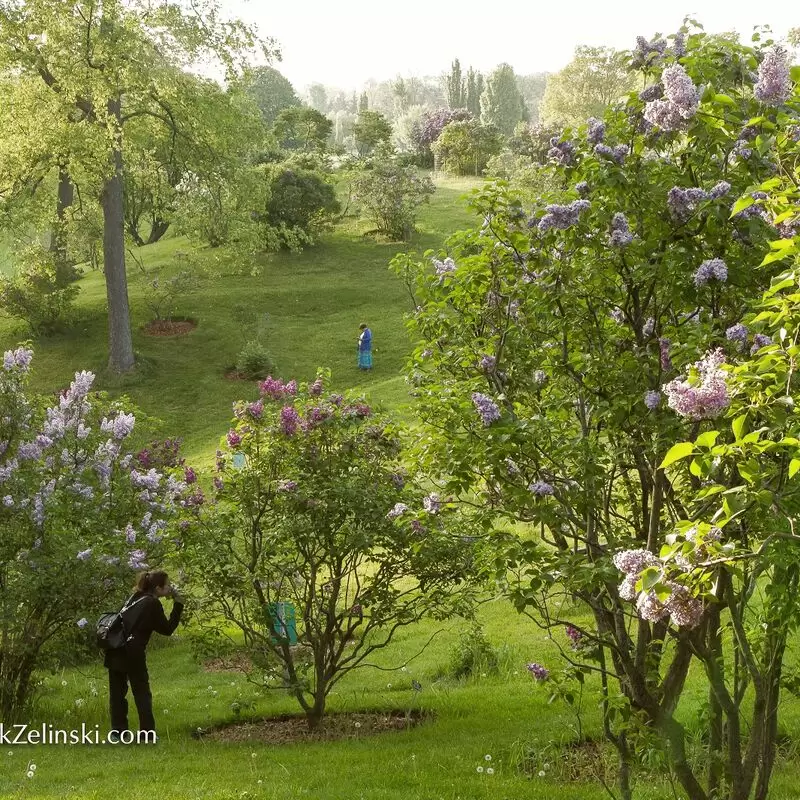 Royal Botanical Gardens Arboretum
16 Old Guelph Rd, Hamilton
Monday - Sunday: 8:00 AM – 8:00 PM
18. Albion Falls
Visit Albion Falls in Hamilton for an awe-inspiring encounter with nature! This majestic waterfall cascades over 19-meter-high terraced cliffs and offers a spectacle of beauty ideal for avid photographers. Mysterious rock walls, exciting climbing opportunities and secret picnic spots add to the charm of this natural wonder. It is less crowded on weekdays, which makes it a real insider's tip. Don't miss nearby King's Forest Park for a day of lush greenery, wildlife, and outdoor activities.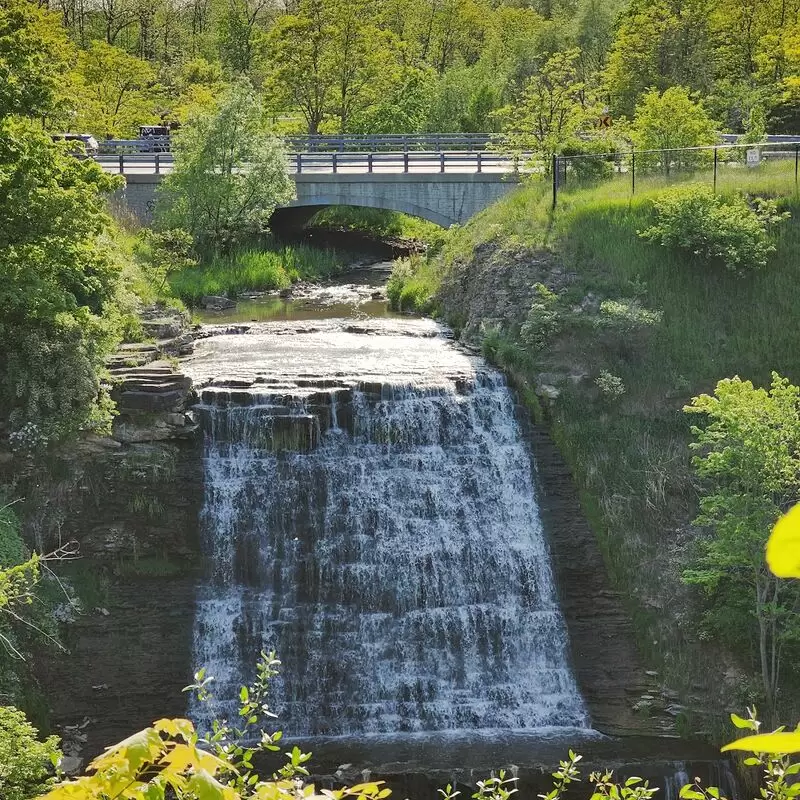 Albion Falls
885 Mountain Brow Blvd, Hamilton
19. Westfield Heritage Village
Step back in time at Westfield Heritage Village in Hamilton. Be awed by the historic reenactments of 19th century rural life and stroll through the 35 restored buildings, each with its own story. Discover the sounds of working blacksmiths or enjoy the lively farmer's market. What's little known is that at Christmas, the village transforms into a magical land lit by lanterns. Don't miss a visit to the nearby enchanting Rock Garden, part of the Royal Botanical Gardens.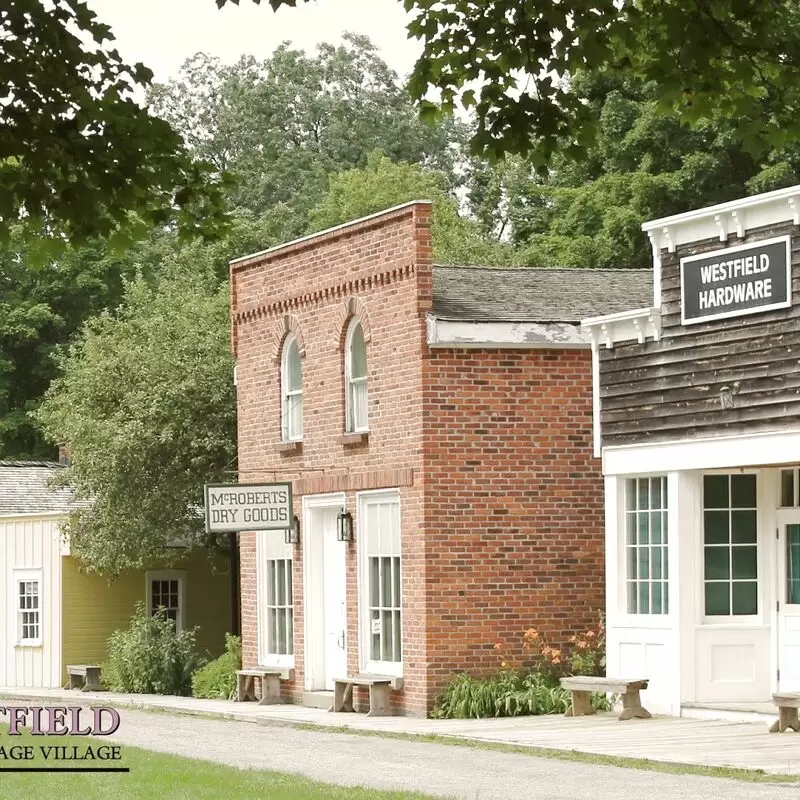 Westfield Heritage Village
1049 Kirkwall Rd, Rockton
20. Royal Botanical Gardens Laking Garden
Immerse yourself in the fascinating realm of the Royal Botanical Gardens - Laking Garden, a botanical gem in Hamilton. Be enchanted by an ethereal landscape of rare irises, peonies and masses of daylilies. Take in the charm of the peaceful rock garden or the burst of color in the perennial border. You can also catch a glimpse of a secret overlook that offers panoramic views of the Hopkins Woods Special Protection Area. Just steps away is the Fishway, an important site for local conservation efforts.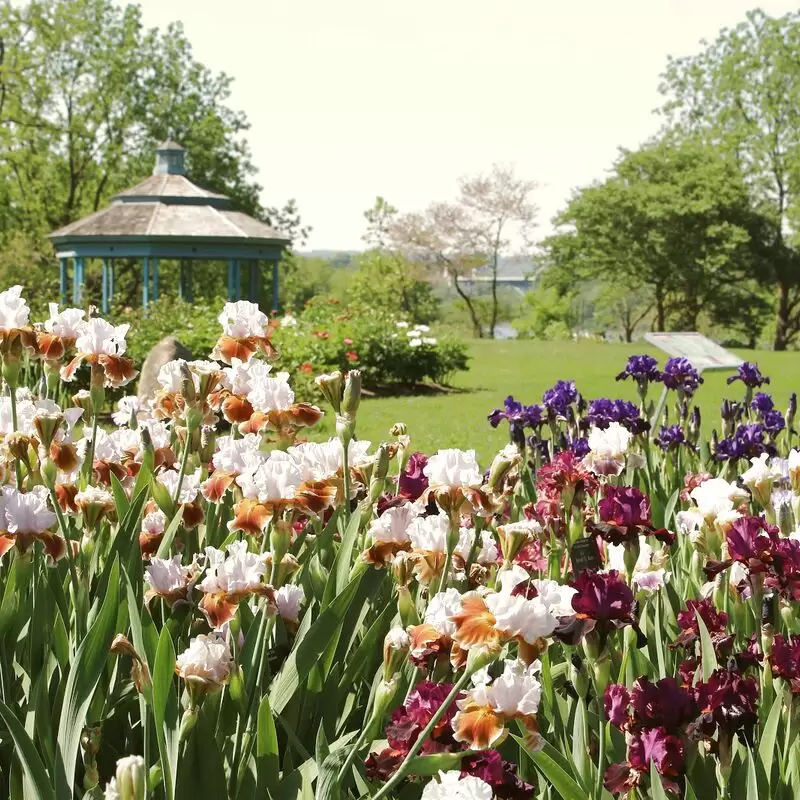 Royal Botanical Gardens Laking Garden
1221 Spring Gardens Rd, Burlington
Monday - Sunday: 10:00 AM – 8:00 PM
21. Tew's Falls

Discover the enchanting beauty of Tew's Falls, Hamilton's tallest waterfall with a breathtaking 41-meter cascade. Nestled in Spencer Gorge, known for its breathtaking landscapes, this natural wonder fascinates adventurers with its ribbon-like watercourse that grandly spills over the Niagara Escarpment.

Insider tip: Don't miss the lookout point from which you can take great photos! After the visit, the fascinating Webster's Falls are just a short hike away - a double waterfall treat in one trip!

Tew's Falls
581 Harvest Rd, Dundas
22. Felker's Falls Conservation Area
Felker's Falls Conservation Area is an absolute must-see when visiting Hamilton. This destination will captivate you with its enchanting 22-meter waterfall that cascades over the Niagara Escarpment. Follow the storied trails favored by locals for bird and wildlife watching, and enjoy the breathtaking views of the cityscape. Many don't know about the 153-acre wooded canyon in the area, a secret sanctuary from busy city life. Nearby Glendale Falls is just a stone's throw away, enriching your scenic adventure.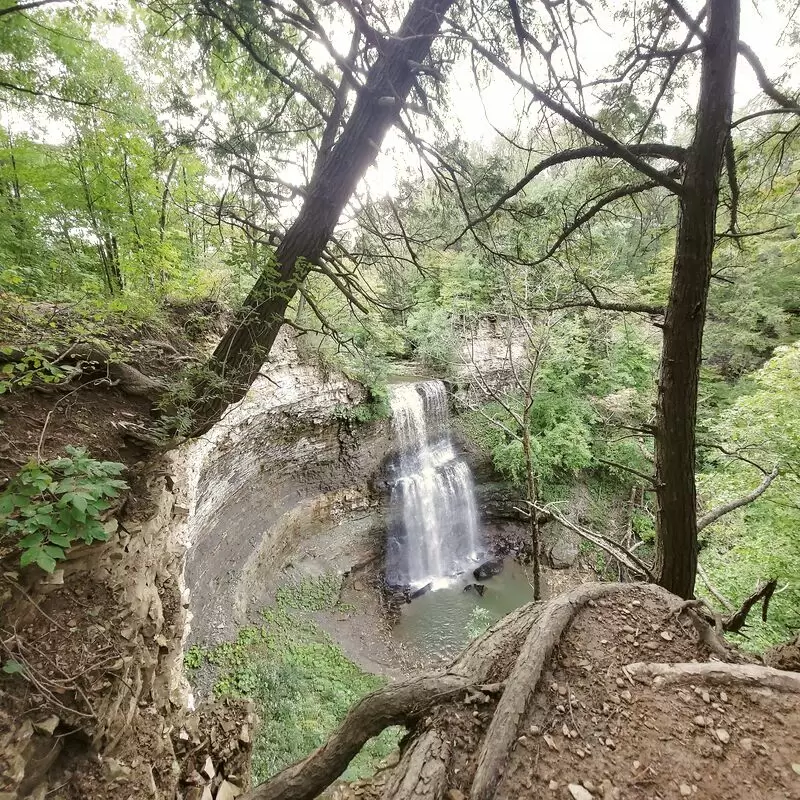 Felker's Falls Conservation Area
Ackland St, Stoney Creek
Monday - Sunday: Open 24 hours
23. Art Gallery of Hamilton
Immerse yourself in the realm of creativity at the Art Gallery of Hamilton, the third largest public art facility in Ontario with over 10,000 works. A hidden gem, it offers high-quality Canadian, contemporary and international exhibitions. Don't miss the Bruegel-Bosch Bus, one of the gallery's most famous works. Just a short walk away you'll find the Canadian Football Hall Of Fame & Museum, a treat for sports enthusiasts. Let yourself be enchanted by the charm of art and sports in Hamilton!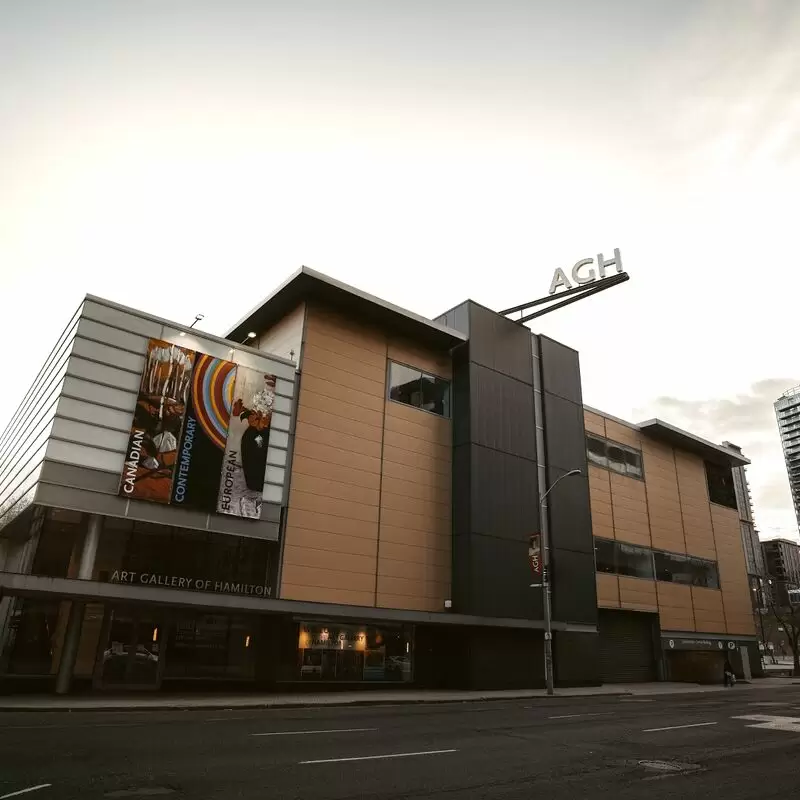 Art Gallery of Hamilton
123 King St W, Hamilton
Monday - Wednesday: Closed
Thursday: 11:00 AM – 9:00 PM
Friday: 11:00 AM – 6:00 PM
Saturday - Sunday: 11:00 AM – 5:00 PM
Best Time to Visit Hamilton
The best time to visit Hamilton, Canada, is between late spring and early fall, especially from May to October. During these months, the weather is usually pleasant and there are numerous outdoor activities and events to experience such as the Hamilton Fringe Festival, Mustard Festival, Supercrawl and various hiking trails.
Annual Weather in Hamilton
Hamilton 3-Day Forecast
Wed, 20 September
Night
56 °F
14 °C
0%
Morning
50 °F
10 °C
0%
Afternoon
70 °F
21 °C
0%
Evening
70 °F
21 °C
0%
Thu, 21 September
Night
61 °F
16 °C
0%
Morning
60 °F
15 °C
0%
Afternoon
72 °F
22 °C
0%
Evening
68 °F
20 °C
0%
Fri, 22 September
Night
60 °F
16 °C
0%
Morning
58 °F
14 °C
0%
Afternoon
70 °F
21 °C
0%
Evening
66 °F
19 °C
0%
Questions & Answers

What local delicacies should I try?

When in Hamilton, be sure to sample the city's local delicacies. Be sure to try the classic Canadian dish poutine, served with crispy fries, cheese curds and gravy. Lovers of sweets will not be disappointed with the Butterfly Danish Pastries at local bakeries. Hamilton is also famous for its Peameal Bacon Sandwich, commonly referred to as "Canadian Bacon" and best enjoyed at the city's many morning restaurants. Don't forget to wash it all down with Ontario's local craft beer.

What is the main language spoken in Hamilton?

The main language spoken in Hamilton, Canada is English. The vast majority of residents in this diverse city communicate in English in their daily lives. However, due to the multicultural nature of Hamilton, other languages such as Italian, Punjabi, Spanish, Polish and Portuguese are also widely spoken in certain communities of the city.

How is the nightlife in Hamilton?

Hamilton, Canada, offers a vibrant nightlife with a variety of entertainment options. The city is known for its vibrant arts scene with a wide range of live performances at local theaters and music venues, including a rich indie music culture. There are numerous bars, pubs and clubs where guests can dance the night away. For a more relaxed evening, Hamilton also has many cozy venues where you can enjoy craft beer, artisanal cocktails, and delicious food.

Is Hamilton a safe city to travel to?

Yes, Hamilton is generally considered a safe city to travel to. As with any urban area, there are higher and lower crime areas, but overall the crime rate is relatively low, especially compared to larger cities. However, as with any destination, it is advisable to take precautions, such as not walking alone in unfamiliar areas at night and securing valuables well. Hamilton offers tourists the charm of local art galleries, stunning waterfalls and a rich historical experience.

What is the best way to get around Hamilton?

Due to the extensive road network, the car is the most convenient way to get around Hamilton. Using the public transportation system, the Hamilton Street Railway (HSR), is also a good option as it offers regular services throughout the city. For short distances, it is a good idea to take a bike or walk to enjoy the scenic views of the city. Cabs and ride-sharing services like Uber are also available.

Where can I experience the local culture in Hamilton?

Explore Hamilton's vibrant art scene at the Art Gallery of Hamilton or delve into the city's industrial history at the Museum of Steam & Technology. Visit the James Street North neighborhood, home to a thriving dining scene and extravagant murals. For cultural festivals, the lively multicultural Ottawa Street and Westdale Village neighborhoods are a must.

How does public transportation work in Hamilton?

Public transportation in Hamilton is operated by the Hamilton Street Railway (HSR). Passengers have access to a variety of bus routes serving different areas of the city, including local, express and shuttle services. For easy payment, users can use PRESTO cards, whose prices are dynamic and can be topped up online or at various service points. Riding HSR provides access to service enhancements such as WiFi and real-time bus tracking. The system is barrier-free and equipped for people with mobility aids.

Are the locals friendly towards tourists?

Hamilton, Canada, is known for its welcoming and friendly residents. They are warm, hospitable and always ready to lend a helping hand to tourists. Canadians are generally known for their politeness and friendliness, and Hamilton is no exception. From the shopkeepers to the residents you meet on the street, they often go out of their way to make visitors feel at home. Their friendly nature can make your trip a pleasant and memorable one.

Is English widely understood in Hamilton?

Yes, English is the main language in Hamilton, Canada, and is therefore widely understood by the locals. Although it is a multicultural city and you will hear a variety of languages due to the diverse population, most residents are fluent in English. So visitors who speak English should have no problems communicating during their visit.

What unique festivals or holidays does Hamilton celebrate?

Hamilton, Canada, offers a variety of unique festivals. The Festival of Friends, one of the longest-running and free annual music festivals in the country, features musical performances along with various art exhibits. The Supercrawl, a street festival featuring food, art and music, is a testament to Hamilton's thriving cultural scene. The city also prides itself on its Locke Street Festival, a one-day event that brings together local vendors, artisans and musicians, and the Mustard Festival, which celebrates Canadian mustard.

Is Wi-Fi easily accessible throughout Hamilton?

Yes, Wi-Fi access is generally good in Hamilton, Canada. Most cafes, restaurants and public places offer free Wi-Fi to their customers. Also, the city's public transportation offers free Wi-Fi on some routes. However, for uninterrupted connection, especially in parks or less populated areas, opt for mobile data or a portable Wi-Fi device.

Can I use my credit cards at most places in Hamilton?

Yes, credit cards are widely accepted in Hamilton, Canada. These include Visa, MasterCard and American Express in most places. You can use your credit cards for shopping, restaurants, attraction tickets and other everyday expenses. However, it is always a good idea to carry a small amount of Canadian currency with you, as some smaller businesses, such as local markets or street vendors, only accept cash.

Is Hamilton a walkable city?

Yes, Hamilton is a very pedestrian-friendly city, especially in the downtown area. The city has numerous pedestrian-friendly trails, including the beautiful Waterfront Trail. There is a lot of emphasis on improving sidewalks and bike lanes, which makes the city ideal for strolling and biking. However, due to the city's size, some of the attractions are far apart, requiring walking to reach them. Therefore, visitors may need to use the extensive public transportation system for longer distances. Hamilton is easily accessible both on foot and by public transportation.

Are there any must-see hidden gems in Hamilton?

The Devil's Punchbowl in Hamilton is an impressive geological formation with waterfalls that offers stunning views of the cityscape. Another gem is the Royal Botanical Gardens, the largest botanical garden in Canada with over 2,700 acres of landscaped gardens. The Eramosa Karst is another wonderful place, known for its underground caves and streams. Finally, don't miss Dundurn Castle, a 72-room neoclassical mansion that gives a glimpse of life in the 19th century.

What should I know about Canadian etiquette?

Canadians are known for their politeness and respect for others. In daily interactions, it is common to say "please," "thank you," and "excuse me." Respect for personal space and privacy is paramount, and punctuality is highly valued. Tipping is expected from service providers such as waiters, bartenders and cab drivers, averaging 15-20% of the total bill. Canadians also value not disturbing or inconveniencing others, so maintaining public cleanliness and order is considered respectful.

Where can I get the best view of Hamilton?

The best view of Hamilton is from Sam Lawrence Park, located on the edge of the Niagara Escarpment. From this park you have a wide view of the city center and Hamilton Harbor. From its highest point you can admire the urban landscape along with natural highlights such as Cootes Paradise and the Dundas Valley, capturing the charm and beauty of the city.

What clothing is most suitable to wear in Hamilton?

In Hamilton, Canada, the choice of clothing depends largely on the season. In the summer, light clothing such as shorts, T-shirts and summer dresses are advisable as temperatures can get quite warm. In winter, on the other hand, heavy clothing such as a good coat, hats, scarves, gloves and boots are essential because of the heavy snowfall and cool temperatures. In spring and fall, dress in layers as the weather is generally a pleasant mix of warm and cool. Always have an umbrella handy, as it rains frequently in Hamilton.

Are there outdoor adventure opportunities in Hamilton?

Hamilton is indeed an outdoor enthusiast's paradise and offers numerous adventure opportunities. You can hike the Bruce Trail and enjoy the panoramic view from Dundas Peak. The city is also known as the "Waterfall Capital of the World" with over 100 waterfalls to visit. You can canoe and kayak on Lake Ontario. Biking in the Niagara Escarpment is another outdoor adventure where you can enjoy Hamilton's beautiful landscapes.

Is Hamilton a good destination for children?

Yes, Hamilton, Canada, is a fantastic destination for kids. The city offers many kid-friendly attractions, including the Royal Botanical Gardens with its many walking trails and interactive exhibits. Kids can also explore the Canadian Warplane Heritage Museum or learn about science at the Hamilton Children's Museum. The city offers a range of outdoor recreational activities, including hiking, biking, and picnicking, making it an ideal destination for family vacations.

Can I drink tap water in Hamilton?

Yes, you can drink tap water in Hamilton, Canada. Hamilton Water ensures the highest quality tap water that exceeds the standards set by provincial and national health authorities. They perform rigorous testing and treatment on a daily basis so that the tap water is absolutely safe to drink. However, people with specific health concerns should always consult a doctor. Bottled water is also available everywhere in the city.

What local markets or areas are popular for street food?

In Hamilton, Canada, there's a wonderful array of street food throughout the city. The ever-busy Locke Street and vibrant Ottawa Street North are charming areas where food trucks and pop-ups offer everything from gourmet grilled cheese to shawarmas. The Hamilton Farmers Market, centrally located in downtown Hamilton, is another dining hotspot known for its diverse array of food stalls offering local and international flavors.

Does Hamilton have good health care facilities?

Hamilton, Canada, boasts an impressive array of world-class healthcare facilities. These include renowned facilities such as Hamilton Health Sciences, a world-leading health research organization, and St. Joseph's Healthcare Hamilton, which is known for its outstanding care. These facilities, along with numerous clinics and specialized care centers in the city, ensure that residents and visitors have access to excellent medical services, from routine exams and treatments to advanced surgical procedures and emergency care. The healthcare sector in Hamilton is known for its high standard of care.

What emergency numbers should I know in Hamilton?

As a visitor to Hamilton, Canada, remember to call 911 for all types of emergencies, including fire, police and medical. For non-emergency police matters, dial the Hamilton Police Service at (905) 546-4925. Remember to call Telehealth Ontario for immediate medical advice at 1-866-797-0000. Finally, always have the number of your local embassy or consulate handy.

Are there any safety tips or precautions to consider in Hamilton?

Hamilton, Canada, is generally a safe city, but as in any urban area, it is advisable to take general precautions. Make sure your valuables are safe and not on display, especially in tourist-heavy areas or busy places. Check the local news regularly for any incidents that may occur. When visiting the bluffs or waterfalls, follow marked trails and safety signs. Remember that Canadian winters can be severe, dress accordingly and keep up to date on weather conditions. Always respect local customs and laws.

Is tipping customary in Hamilton?

Yes, tipping is common in Hamilton, Canada, as it is in other regions of Canada. In general, it is customary to tip restaurant employees, cab drivers, hairdressers and other service providers 15-20% of the bill before tax. However, the amount of the tip is always a matter of discretion. If you are dissatisfied with the service, you may tip less or not at all. Bellhops or people who help with luggage are usually tipped about $1-$2 per bag.

How expensive is Hamilton compared to other Canadian cities?

Hamilton is relatively inexpensive compared to other major cities in Canada such as Vancouver, Toronto and Calgary. The cost of living, including housing, food, transportation, and utilities, tends to be more affordable. However, prices can vary by neighborhood and lifestyle, but overall Hamilton offers a more affordable lifestyle, especially for those seeking urban living on a budget.

Are there any cultural taboos I should be aware of in Hamilton?

As a visitor to Hamilton, Canada, it is important to be respectful and observe the cultural diversity and norms of the region. Canadians generally value good manners, courtesy and personal space. You are expected to tip service providers such as waiters and cab drivers. Avoid negative or derogatory remarks about field hockey, the monarchy, or Canada's bilingual politics, as these topics are often met with passion and pride. Always maintain a friendly and respectful tone, especially with strangers or in public spaces.

What are the best neighborhoods to explore in Hamilton?

Dundas is a charming neighborhood in Hamilton known for its lush green parks, walking trails, and charming stores. Alternatively, West Harbor is popular with travelers for its trendy cafes and artsy atmosphere. For history buffs, the Durand neighborhood is a must-see with its 19th century architecture and historic buildings. Finally, the Locke Street neighborhood is a lively mix of bars, restaurants and boutiques that attract foodies and shopaholics alike.

Feedback

I hope you found this article informative and helpful. I'm eager to improve the content and make it even more valuable for you. If you have any feedback or suggestions, I would love to hear from you.

Do you have any tips or hidden gems that you think should be added to the list? Are there any areas that you feel could use more explanation or clarification?

Your input is greatly appreciated and will help us to continue providing high-quality content that meets your needs and interests. Please feel free to share your thoughts.