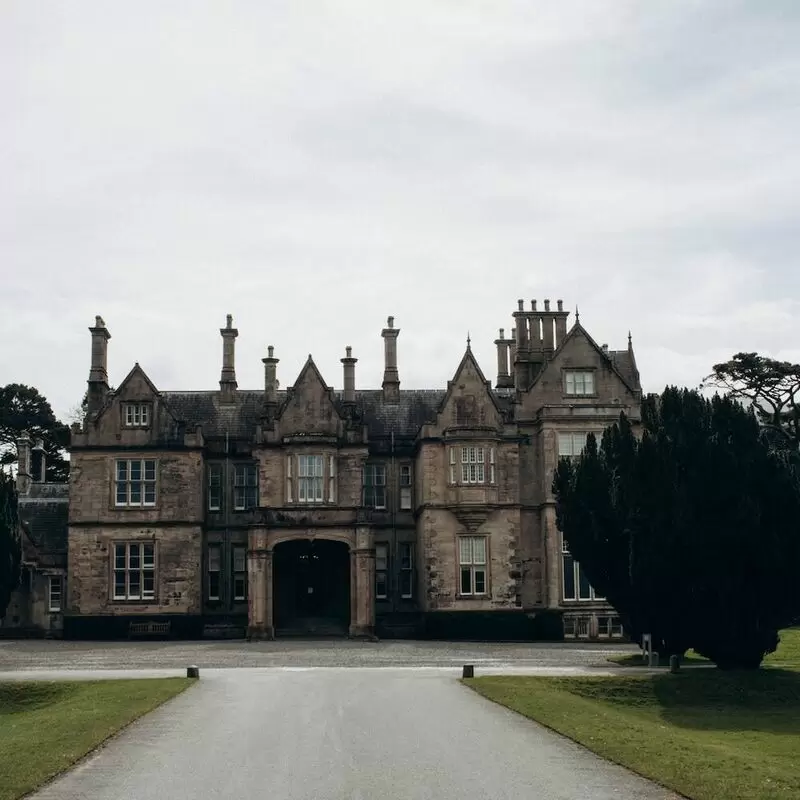 1. Killarney National Park
Experience Ireland's natural beauty in its purest form at Killarney National Park. Immerse yourself in the majestic mountains, native forest trails, enchanting waterfalls and tranquil lakes. The park is home to the iconic red deer and offers numerous wildlife viewing opportunities. Don't forget to visit Muckross House, a majestic 19th-century Victorian mansion. Nearby is Ross Castle, a picturesque 15th-century castle that rises on the edge of Killarney Lake and offers an unmistakable historic Irish charm.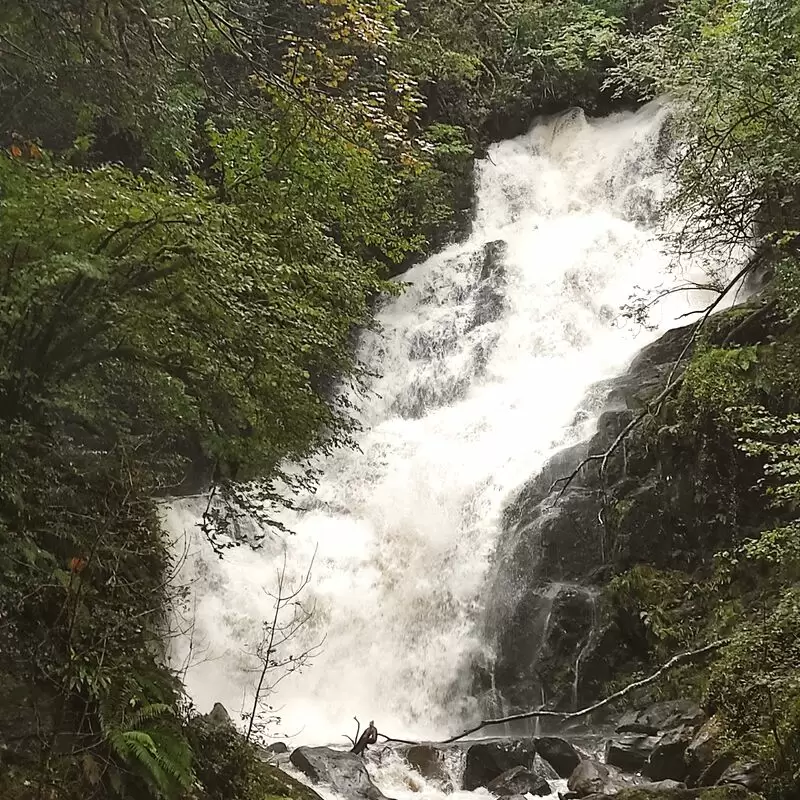 Killarney National Park
Co. Kerry
Monday - Sunday: 8:00 AM – 6:00 PM
2. Blarney Castle & Gardens
Blarney Castle and Gardens are an absolute must-see in Killarney. The enchanting elegance of a 15th century castle combined with the lush, green gardens captivates every visitor. Not only can you marvel at an architectural wonder here, but you can also smooch the "stone of eloquence," the Blarney Stone, which promises endless eloquence. And did you know? The castle park is full of mysteries with a witch's stone and a deadly poison garden. Not far from here you can enjoy the vibrant landscape of Killarney National Park, a bonus for nature lovers.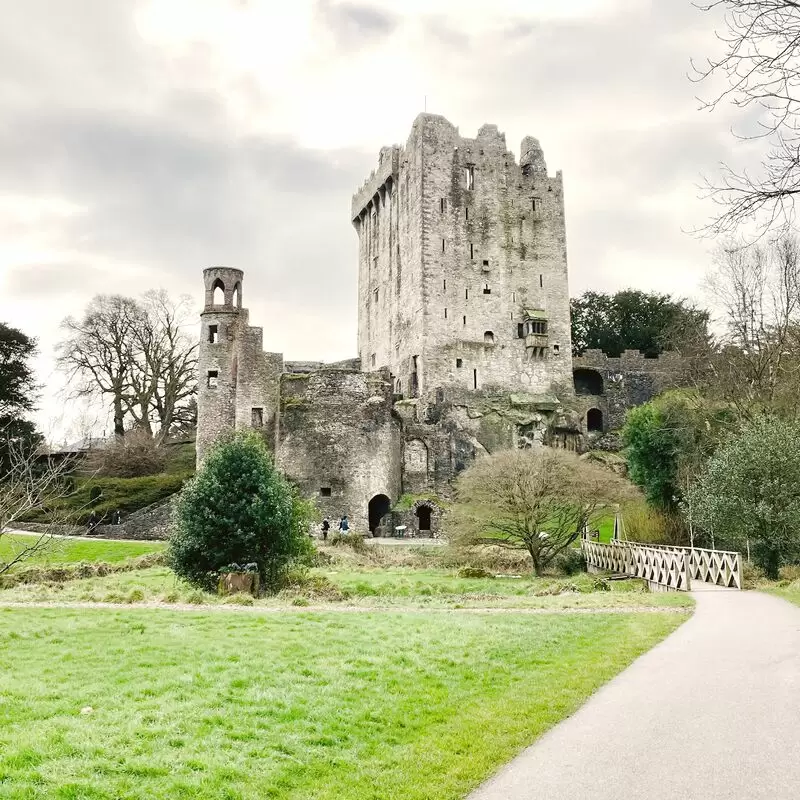 Blarney Castle & Gardens
Monacnapa, Blarney
Monday - Sunday: 9:00 AM – 5:00 PM
3. Muckross House
A true gem in Killarney, Muckross House offers an in-depth look at 19th-century Irish life. The lavishly appointed rooms, verdant gardens and nearby traditional farms offer visitors a glimpse into the rich history of the region. Little known is that each room at Muckross House tells its own story, especially the library where Queen Victoria once dined. Nearby is Torc Waterfall, a refreshing glimpse of Ireland's natural beauty just a short walk away.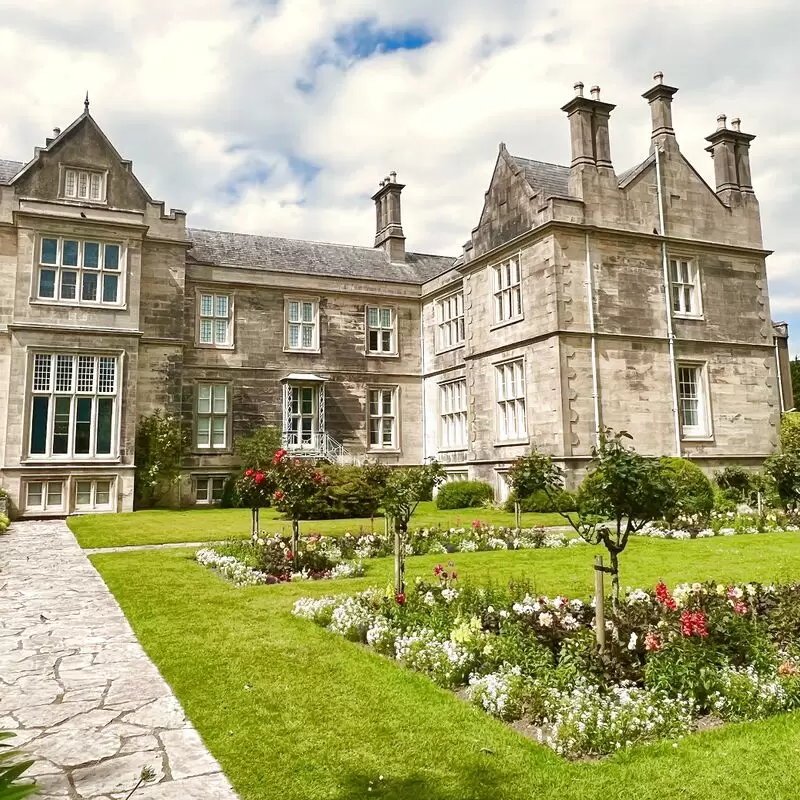 Muckross House
Dromyrourk, Killarney
Monday - Sunday: 9:00 AM – 6:00 PM
4. Ross Castle
Take a trip back in time to Ireland at Ross Castle, a 15th-century tower house set on the shining shores of Lough Leane. Be enchanted by the unspoiled, rustic charm of this medieval fortress. Take a guided tour and immerse yourself in the centuries-old Gaelic legends and tales of the O'Donoghue clan. Climb the battlements and admire panoramic views of the untamed beauty of Killarney National Park. And remember, locals say the heavenly owner O'Donoghue emerges from the depths of the lake every May! Nearby, you can take quiet boat rides to Innisfallen Island and its historic monastery.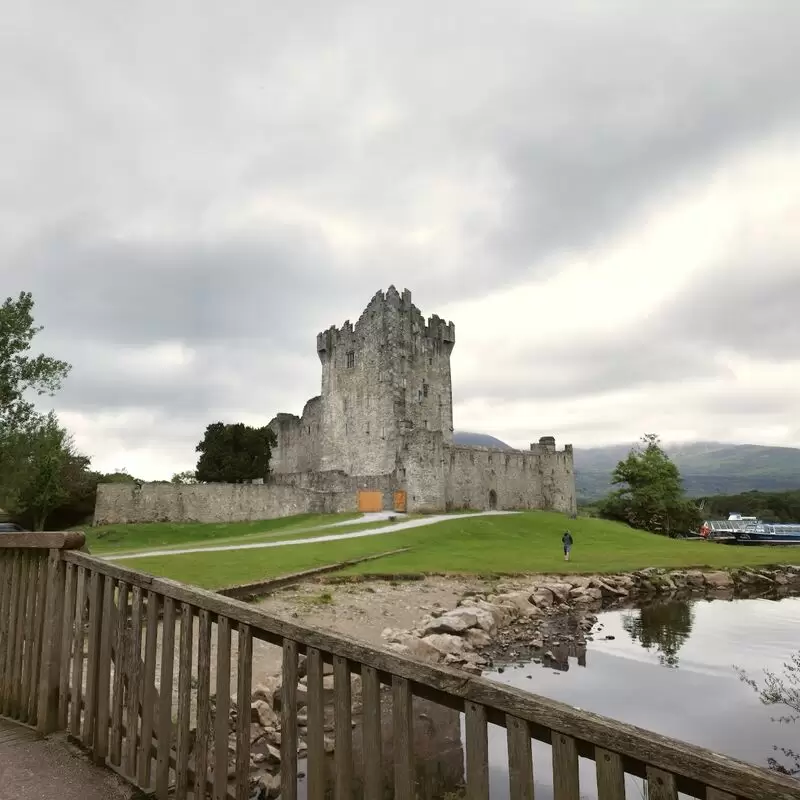 Ross Castle
Ross Road, Ross Island, Killarney
Monday - Sunday: 9:30 AM – 5:45 PM
5. Torc Waterfall
Torc Waterfall, set amidst lush forests in Killarney, is an enchanting marvel of sight and sound. Take a leisurely hike to discover this breathtaking 20-meter waterfall, which is often adorned with a rainbow on sunny days. Bring a picnic basket to enjoy an unforgettable lunch accompanied by the symphony of nature. And don't forget to explore the nearby Torc Mountain Trail for a magnificent panoramic view. A lesser known fact is that the waterfall is at its strongest after heavy rain, when it turns into a breathtaking spectacle!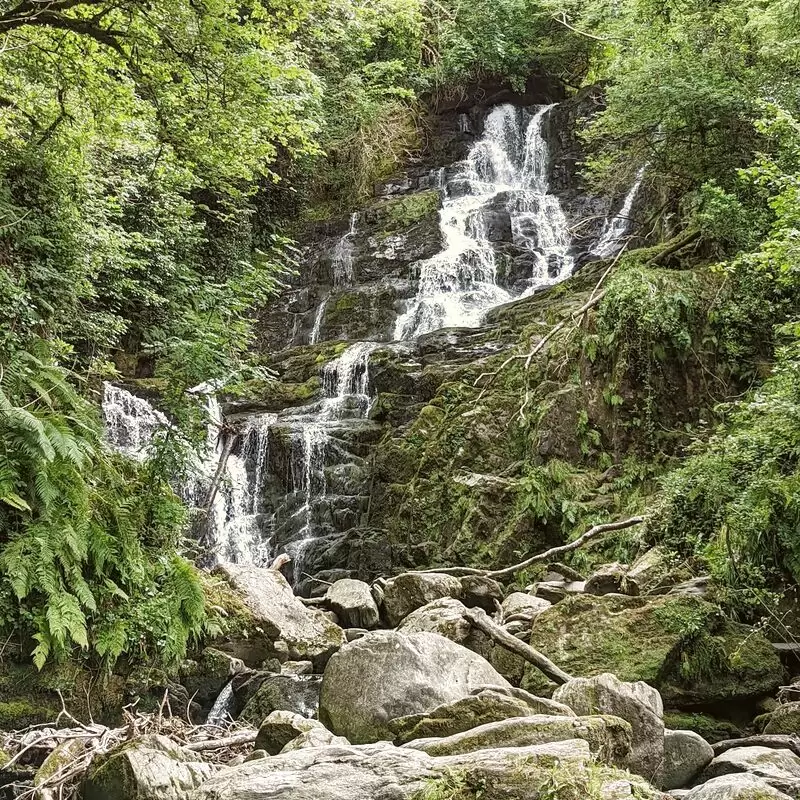 Torc Waterfall
Cloghereen Upper, Killarney
Monday - Sunday: Open 24 hours
6. Muckross Abbey

Combining Ireland's rich history and Irish beauty, Muckross Abbey will enchant your senses! Tucked away in Killarney National Park, the remains of the 15th century monastery offer fascinating tales of Ireland's Middle Ages. The uniquely intimate and atmospheric yew-lined courtyard beckons history and nature lovers alike.

An insider tip is the picturesque little cemetery where ancient Irish chieftains are buried! Just a short walk away is Muckross House, an impressive 19th century mansion that adds to the experience. Indeed, a must see!

Muckross Abbey
Carrigafreaghane, Co. Kerry

Monday - Sunday: Open 24 hours
7. Saint Fin Barre's Cathedral
Visit Saint Fin Barre Cathedral and be enchanted by its majestic French Gothic architecture! This iconic site offers an enchanting spiritual journey with its impressive statues, magnificent mosaics and eye-catching rose windows. Don't miss the fascinating Angel's Spire and the ancient Bishop's Throne. Get a rare glimpse of the 19th-century organ. Just a short walk away is the tranquil oasis of the Bishop's Palace gardens, an ideal place to relax amid the blooming splendor.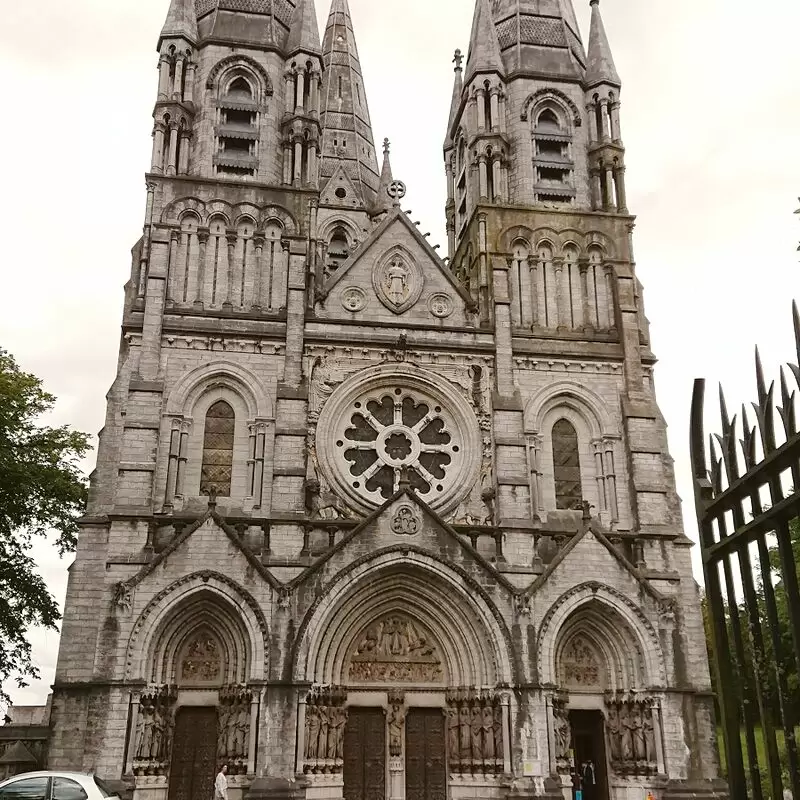 Saint Fin Barre's Cathedral
Bishop Street, The Lough, Cork
Monday - Saturday: 9:00 AM – 1:00 PM, 2:00 – 5:00 PM
Sunday: 12:30 – 2:00 PM, 4:30 – 5:00 PM
8. The Lake Hotel

Immerse yourself in the enchanting tranquility of The Lake Hotel in Killarney. Nestled in lush greenery, this lakeside paradise offers breathtaking panoramic views, especially at sunrise and sunset. Experience comfort and luxury combined with a rich history dating back to 1820.

Insider tip: Don't miss the wild deer that roam the grounds in the early morning. Be sure to explore neighboring Killarney National Park, a treasure trove of diverse flora and fauna just a stone's throw away!

The Lake Hotel
Lake Shore, Muckross Road, Castlelough, Killarney

Monday - Sunday: 7:00 AM – 11:30 PM
9. Doneraile Wildlife Park
Doneraile Wildlife Park is a true gem in Killarney. This mystical park spans 166 acres and features lush green landscapes, waterfalls, leisurely walking trails and an abundance of friendly wildlife. Another highlight is the majestic 17th-century Doneraile Court and Gardens. An insider's tip: watch the deer herds on Ashe's Avenue. While you're there, be sure to visit nearby Old Abbey, a hidden gem full of history and tranquility. A perfect embodiment of rural Ireland awaits you!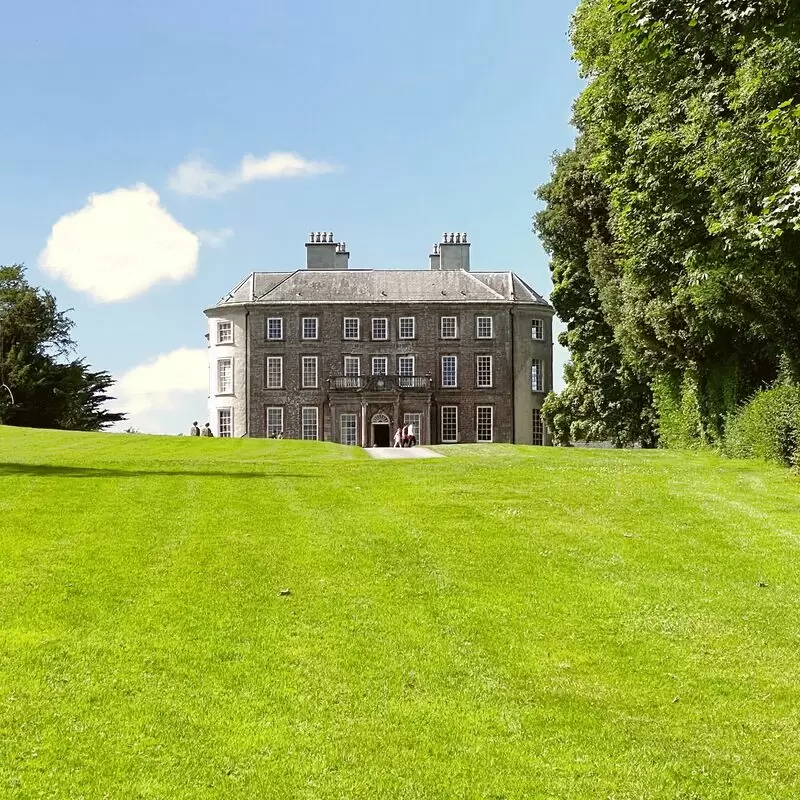 Doneraile Wildlife Park
Turnpike Road, Demesne, Doneraile
Monday - Friday: 8:00 AM – 8:00 PM
Saturday - Sunday: 9:00 AM – 8:00 PM
10. Wishing Bridge
Immerse yourself in the captivating magic of the Wishing Bridge in Killarney. It is said that dreams come true when you make a wish on this picturesque stone bridge, giving it a heartwarming appeal. Located in the idyllic Gap of Dunloe, the ambiance, surrounded by green valleys and babbling brooks, is incomparable. Plus, you're just a stone's throw from the photogenic Muckross House and Gardens, another gem worth seeing. Tip. Get there early to enjoy the sunrise over glistening Upper Lake.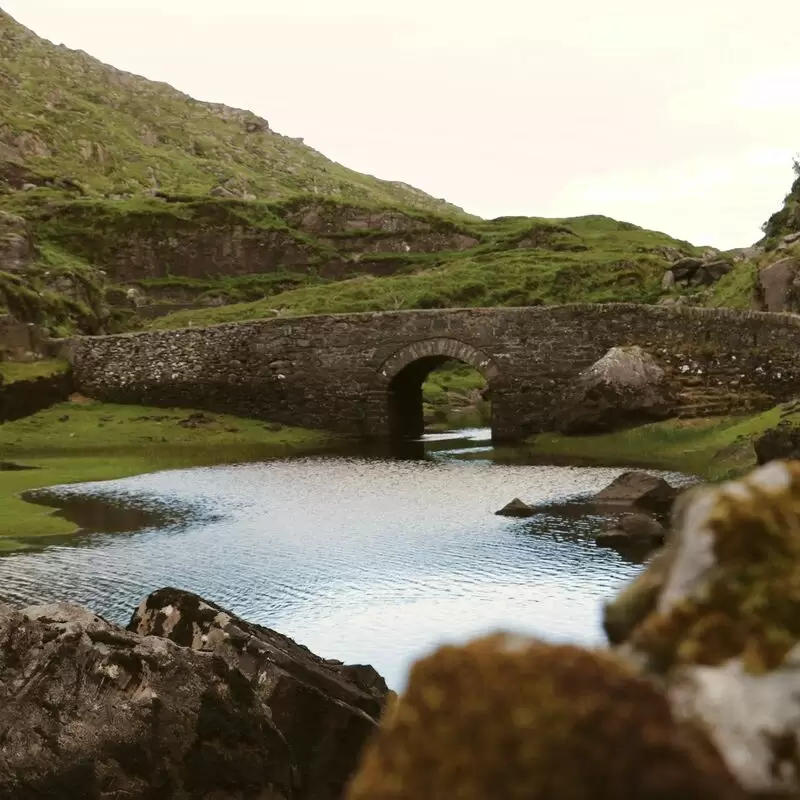 Wishing Bridge
Dunloe Upper, Gap of Dunloe
Monday - Sunday: Open 24 hours
11. Gougane Barra National Forest Park
Experience the tranquility of Gougane Barra National Forest Park like never before. Nestled in the hidden folds of Killarney, this park is a nature lover's paradise with invigorating sights and sounds of native wildlife. Enjoy the tranquil lakeside setting surrounded by lush vegetation, ideal for picnics or quiet walks. Hike the trails and enjoy the breathtaking views and poignant atmosphere of St. Finbarr's Oratory, an iconic hermit chapel on a nearby island. Enjoy authentic Irish wilderness in this secluded gem. Just a short drive away, you can explore the magnificent Killarney National Park.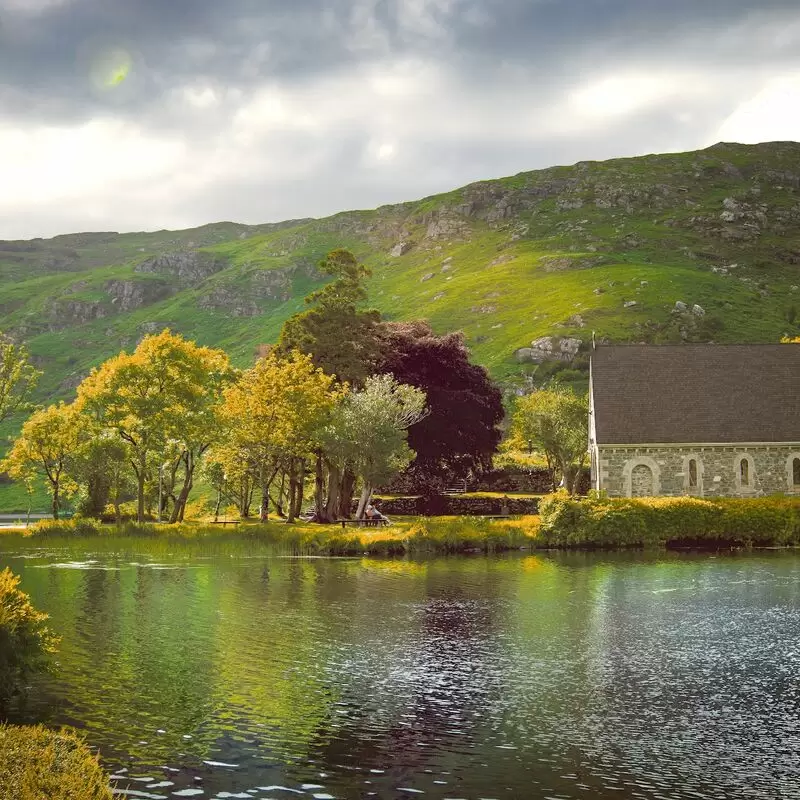 Gougane Barra National Forest Park
Coomroe, Co. Cork
Monday - Sunday: Open 24 hours
12. Staigue Stone Fort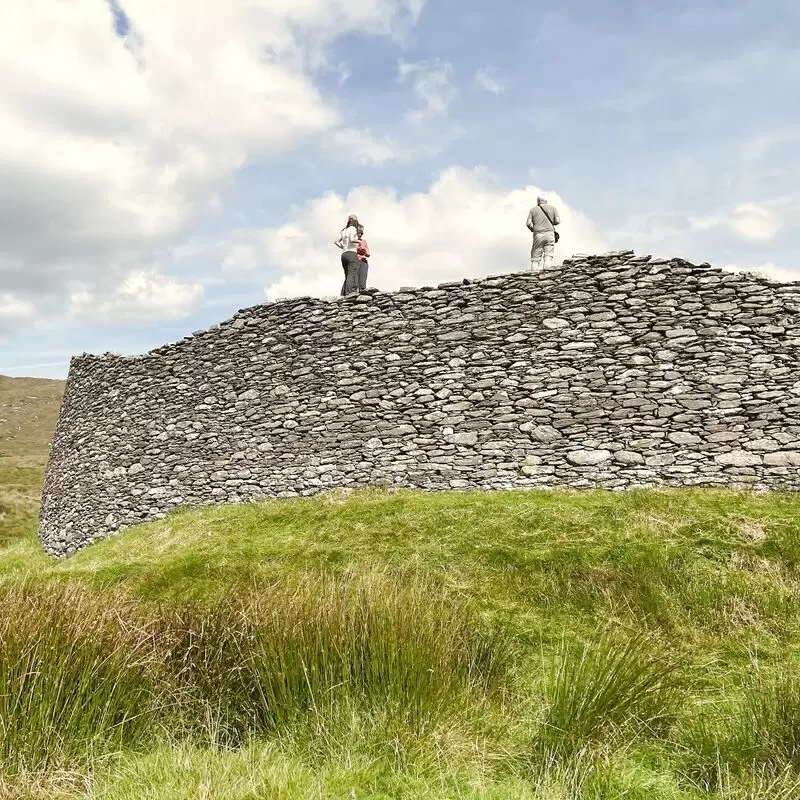 Staigue Stone Fort
Staigue, Co. Kerry
Monday - Sunday: Open 24 hours
13. Molly Gallivans Visitor Centre
At Molly Gallivan's Visitor Centre, you can step back in time and experience life in rural Ireland 200 years ago. Stroll through the picturesque cottage and farm and meet traditional farm animals. Every little detail has been tastefully preserved, creating an authentic aura of Irish heritage. This hidden gem near Bonnieconlon Waterfall is not just a visit, but a journey to a time long gone. Don't miss the traditional scones at the Tea Room, which the locals swear by! Just 2 km away you can visit the stunning Kenmare Stone Circle.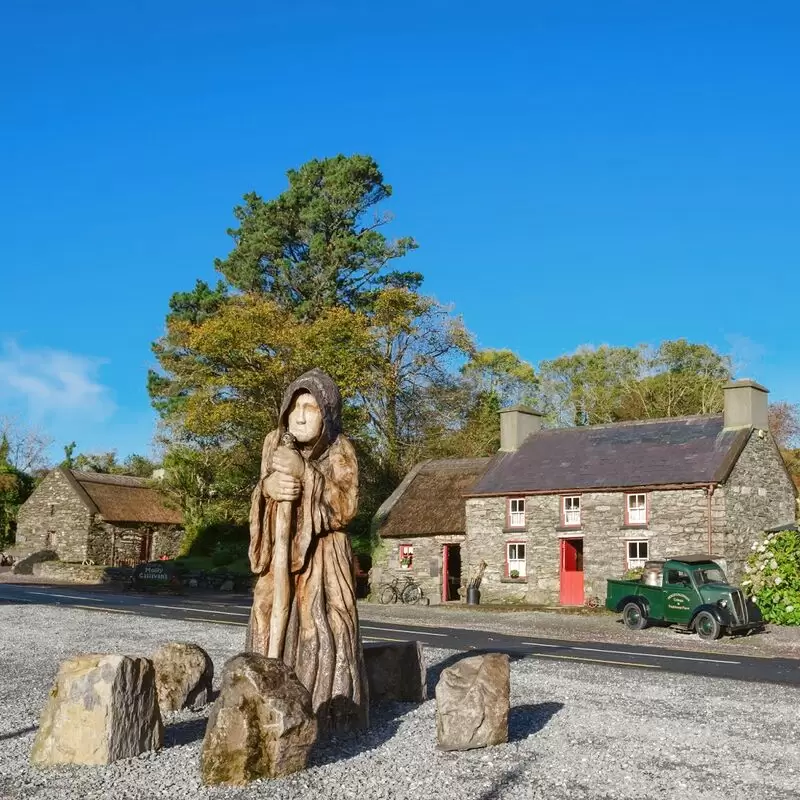 Molly Gallivans Visitor Centre
Releagh, Co. Kerry, V93 HY26
Monday - Sunday: 9:30 AM – 5:30 PM
14. St Mary's Cathedral
Visit the majestic St. Mary's Cathedral in Killarney, an impressive example of neo-Gothic architecture. Imagine the resilience of its builders, who built in the mid-1800s. Stand beneath the towering stained glass windows and marvel at the intricate details. The cathedral is located on the Kerry Way, offering you the opportunity to do some excellent walking before or after your visit. Just a stone's throw away is the stunning Killarney National Park, Ireland's oldest national park, which offers you a comprehensive cultural and natural history experience.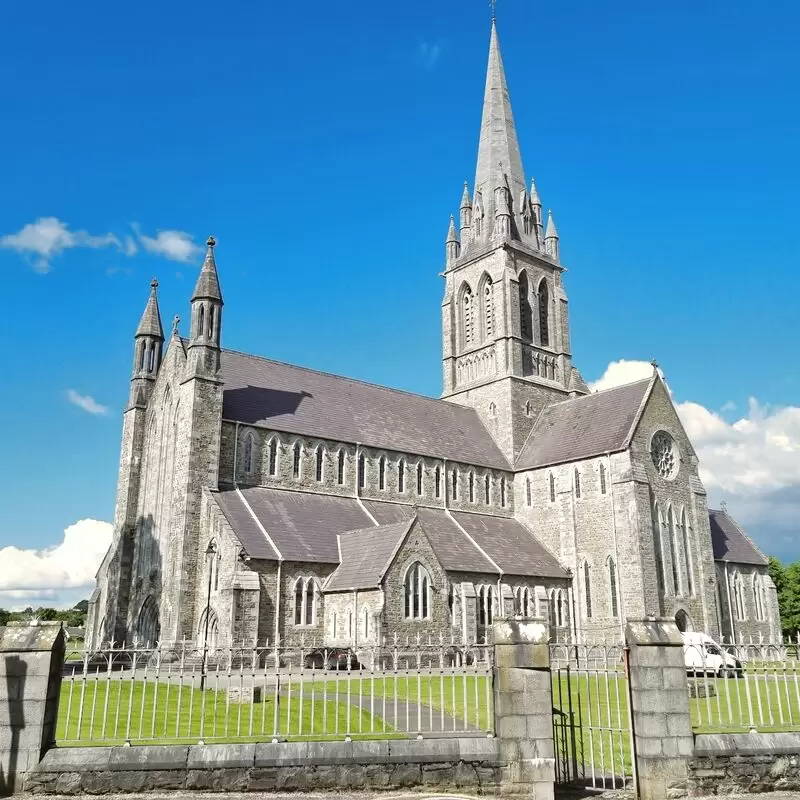 St Mary's Cathedral
New Street, Inch, Killarney
15. Gleninchaquin Park
Gleninchaquin Park in Killarney is a hidden gem not to be missed. This secluded paradise offers enchanting forests, thundering waterfalls, and breathtaking mountain views. The lush nature trails are perfect for leisurely walks or fast-paced hikes. There is also a stone circle nearby that is shrouded in mystery and ancient stories. Be sure to try a picnic by the lake - it's a popular local tradition. Just minutes away is the Beara Peninsula, an unusual gem of scenic roads and quaint villages.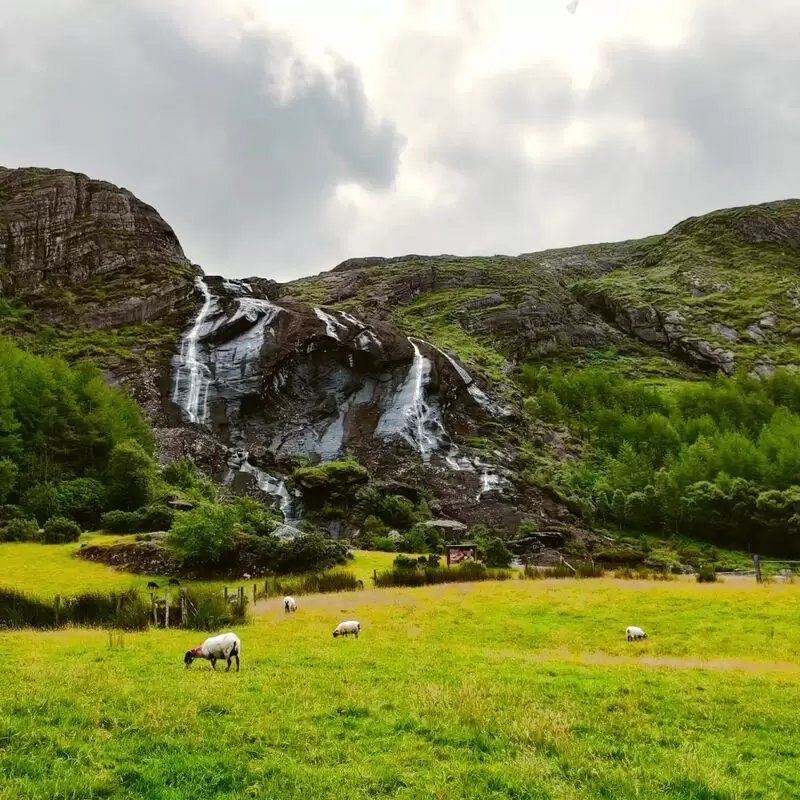 Gleninchaquin Park
Gleninchaquin, Kenmare
Monday - Sunday: 10:00 AM – 5:00 PM
16. Aghadoe Heights Hotel & Spa
A visit to the renowned Aghadoe Heights Hotel & Spa is an unmissable Killarney experience. It is luxurious in every way and offers stunning views of Lough Leane, one of Killarney's famous lakes. It's an insider's tip that the hotel is home to a world-class spa that uses locally sourced seaweed for its treatments. Just a stone's throw away is the enchanting Ross Castle, a 15th-century fortress that's also worth a visit. It's a 15th-century fortress that's also worth a visit. It's an escape to nirvana in the heart of Ireland.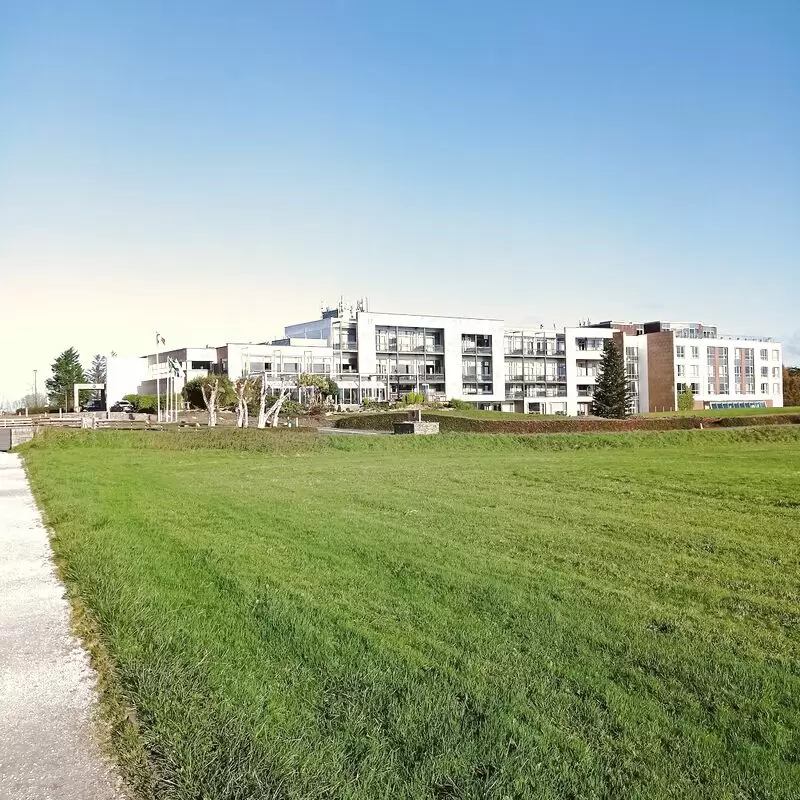 Aghadoe Heights Hotel & Spa
Lakes of Killarney, Nunstown, Killarney
Monday - Sunday: Open 24 hours
17. Blennerville Windmill
See history come alive at Blennerville Windmill, the largest working windmill in Ireland. Enjoy the charm of this well-preserved architectural wonder and the picturesque view of Tralee Bay. The small exhibition inside tells of Irish emigration during the famine - a fascinating insight for history buffs. You should definitely try the delicacies from the old bakery. Nearby, you can visit the Tralee Bay Wetlands, an ornithologist's paradise, and historic St. John's Church.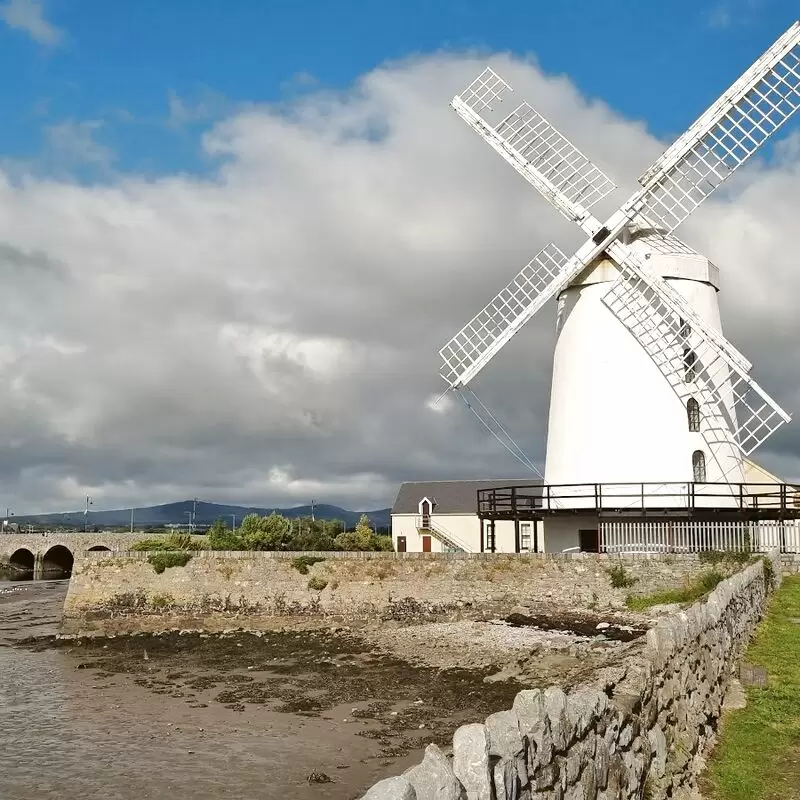 Blennerville Windmill
11 Windmill Lane, Ballyvelly, Blennerville
Monday - Sunday: 9:30 AM – 5:00 PM
18. The Kerry Bog Village Museum

At the Kerry Bog Village Museum in Killarney, you can step back in time and get a glimpse of 18th-century Irish life. Experience authentically recreated thatched cottages, peat bogs and farm animals. Take part in a sheepdog demonstration, which is a big hit with the crowds!

An insider tip is to take a horse-drawn carriage ride, where you'll learn a lot about local folklore. Visit Rossbeigh beach and the Caragh River, which are only a 20-minute drive from the museum and offer stunning scenery.

The Kerry Bog Village Museum
Red fox, Ballintleave, Glenbeigh

Monday - Sunday: 9:00 AM – 6:00 PM
19. The Ewe Experience
Discover an enchanting blend of nature, art and adventure at The Ewe Experience. This magnificent hidden gem is located in the rolling hills of Glengarriff, just an hour's drive from Killarney. Experience an interactive and thought-provoking journey through enchanting gardens, waterfalls and sculptures by renowned artist Sheena Wood, while gaining insightful knowledge about nature and recycling. Nearby, the breathtaking Healy Pass also awaits, perfect for continuing your exploration of Ireland's rugged beauty.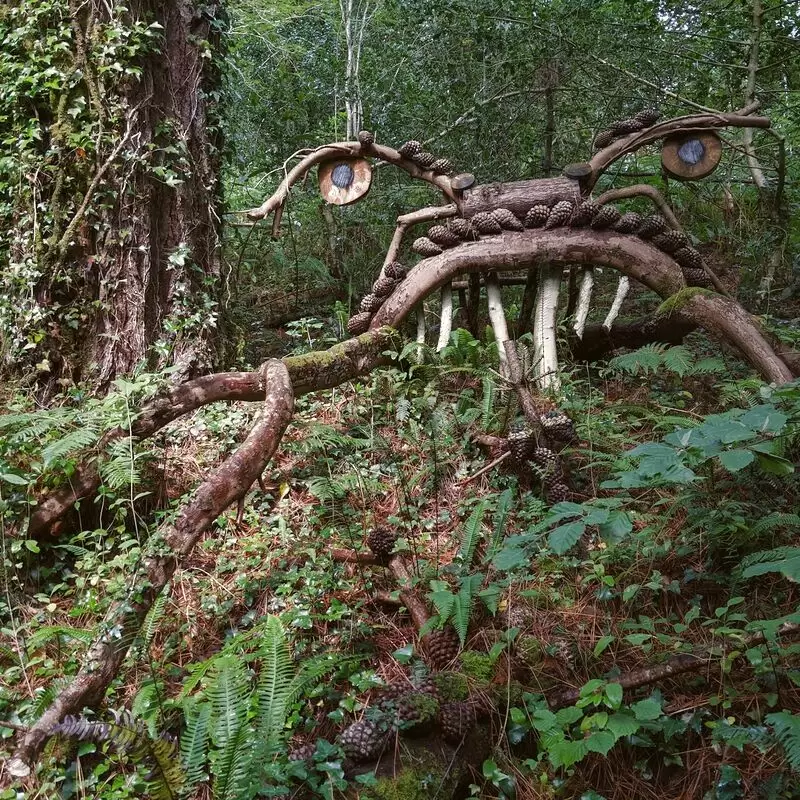 The Ewe Experience
N71 Kenmare Road, Crossterry East, Glengarriff
Monday - Sunday: 10:00 AM – 6:00 PM
20. The Brehon Hotel & Spa
Experience unparalleled luxury at The Brehon Hotel & Spa, located near Ireland's famous Killarney National Park. It features the renowned Angsana Spa, influenced by Eastern healing traditions. Enjoy tranquility in the stylish, spacious rooms with contemporary Irish decor. Don't miss Danú Restaurant, which offers gourmet Irish cuisine with fine wines. Nearby, explore the enchanting landscapes of Killarney National Park, the charming Muckross House and Gardens, and the historic charm of Ross Castle. Stay at Brehon, revel like a monarch, explore like a traveler!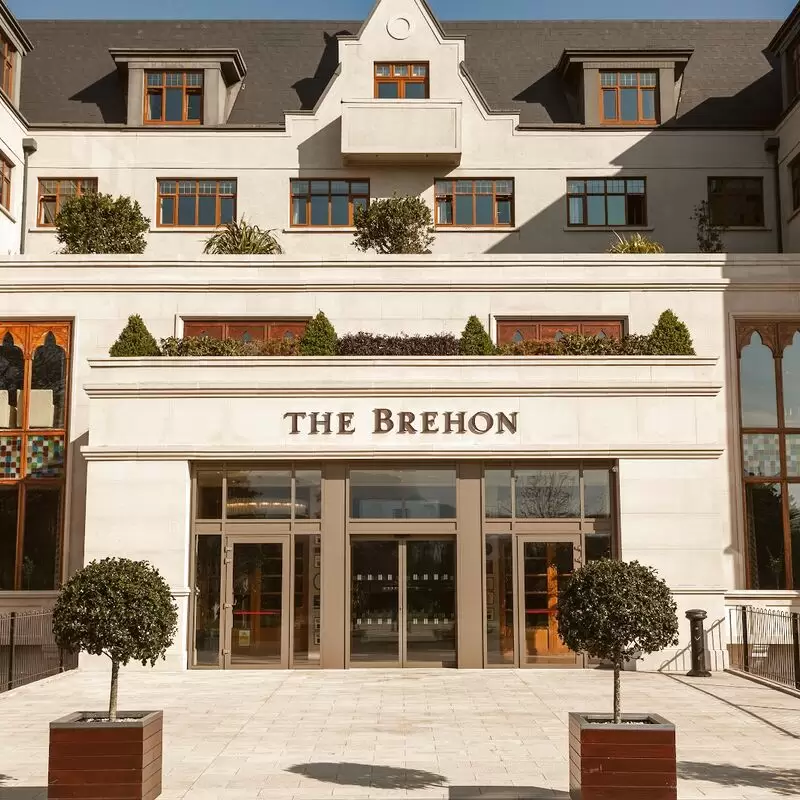 The Brehon Hotel & Spa
Muckross Road, Poulnamuck, Killarney
Monday - Sunday: Open 24 hours
21. Cronins Yard
Embark on a journey to Cronin's Yard, a popular starting point for the scenic hike to Carrauntoohil, Ireland's highest peak. Breathe in the invigorating mountain air while admiring the unparalleled views. Don't miss the quaint tea rooms - a well-kept local secret where you can indulge in delicious home-baked treats. Be sure to take a trip to the nearby Gap of Dunloe, a picturesque mountain pass with emerald green hills and tranquil lakes.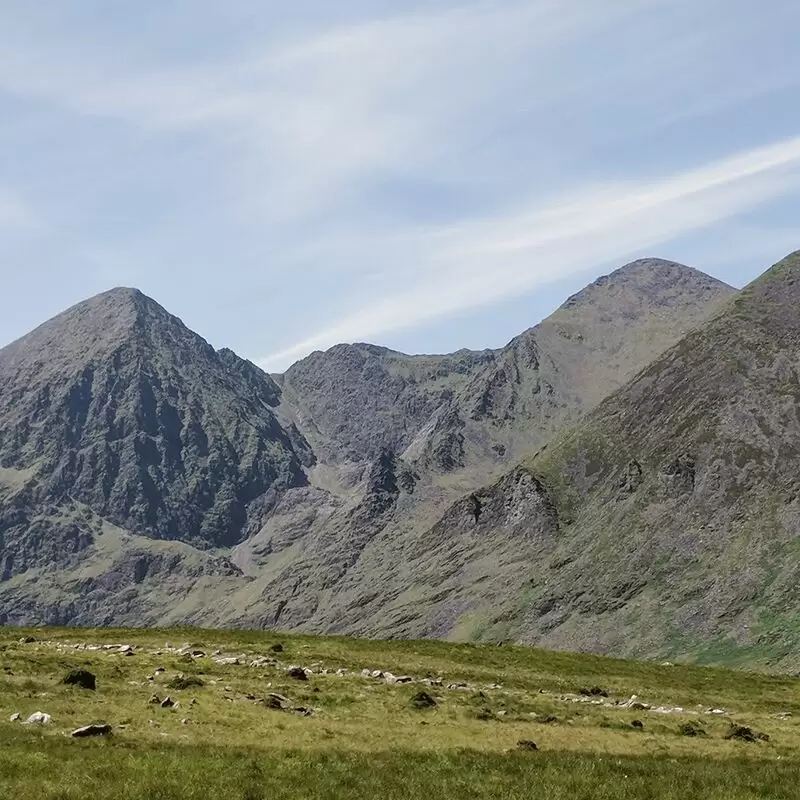 Cronins Yard
Mealis, Beaufort,, Alohart, Killarney
Monday - Sunday: 9:00 AM – 7:00 PM
Saturday: 9:00 AM – 5:00 PM
22. Cahernane House Hotel Killarney Hotel

Set amidst the idyllic Irish countryside, Cahernane House Hotel offers an unforgettable experience. Steeped in history and old world charm, this former manor house will transport you back to the romantic Victorian era. The elegant rooms furnished with antique furniture, warm hospitality and delicious local cuisine add to its charm.

For a little insider tip, book a room with a view of the McGregor Peaks. Close to the hotel is the majestic Killarney National Park, a nature lover's paradise, just a short walk away.

Cahernane House Hotel Killarney Hotel
Muckross Road, Cahernane, Killarney

Monday - Sunday: 7:00 AM – 11:00 PM
23. The Killarney Park
Venture into the heart of Ireland, Killarney Park! Killarney Park is a nature lover's paradise, a tumult of vibrant greenery, enigmatic wildlife and captivating fauna. Throughout the landscape you'll find tranquil lakes and dreamy waterfalls. Marvel at the ancient Muckross House, located here. A delightful secret? The park is illuminated after dark, offering a unique view of the night sky. And nearby is the famous Ross Castle, just 2 km away! An absolute must when visiting Killarney.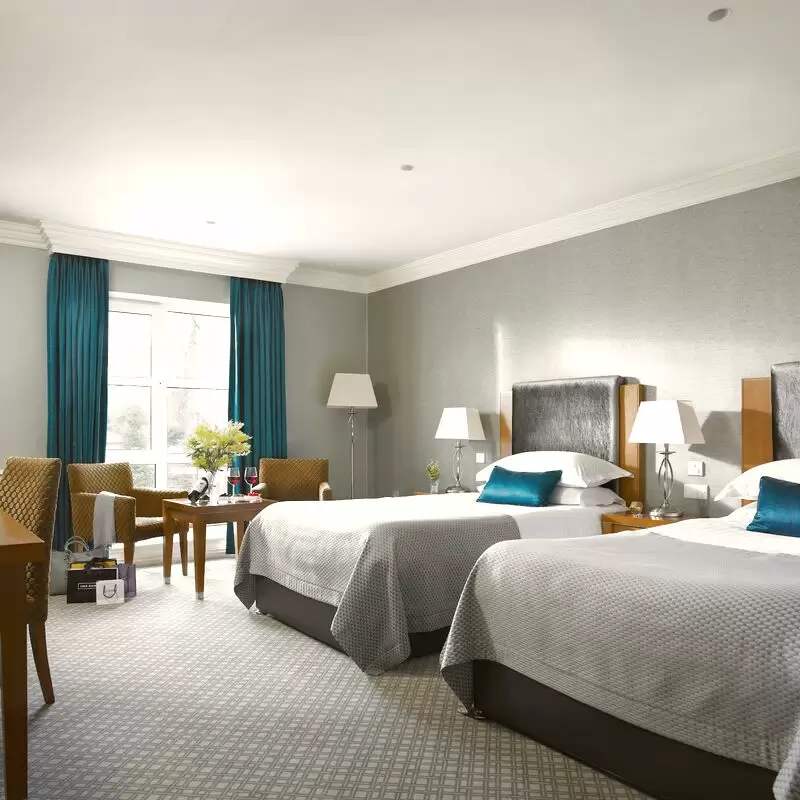 The Killarney Park
Town Centre, East Avenue, Killarney
Monday - Sunday: Open 24 hours
24. Derrynane House
Immerse yourself in Ireland's rich history at Derrynane House in Killarney. The ancestral home of Daniel O'Connell, called the "Liberator," is a charming property with many personal artifacts and informative exhibits. The house sits right on the edge of an idyllic beach, a sight to behold. A true hidden gem is the Fairy Trail in the estate's extensive wooded area. In addition, nearby Staigue Fort and Abbey Island, with its ancient ruins and local lore, are just a short trip away. This is truly an unforgettable Irish experience.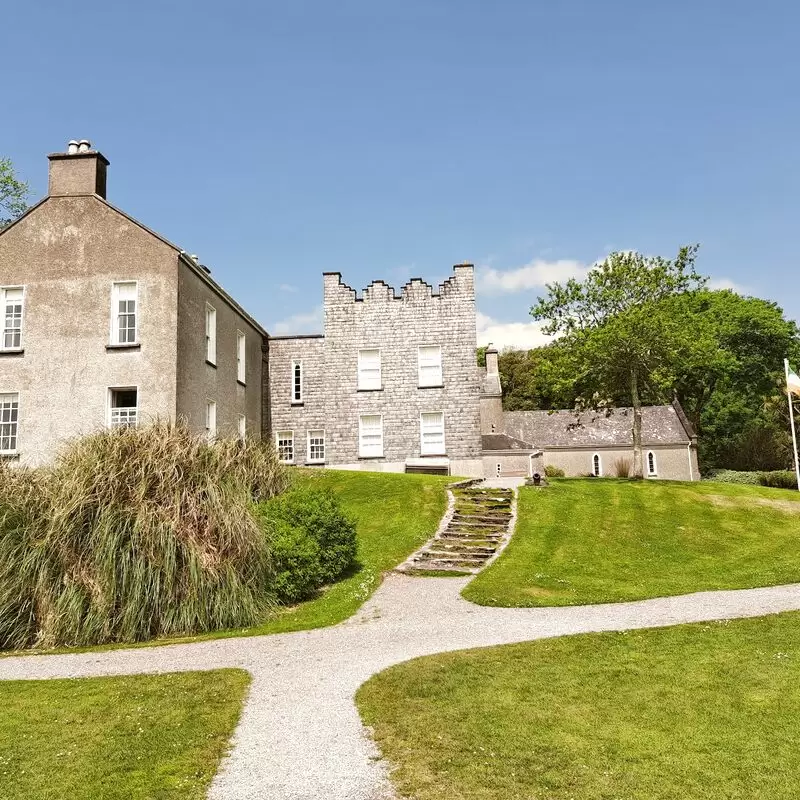 Derrynane House
Darrynane More, Co. Kerry
Monday - Sunday: 10:00 AM – 4:30 PM
Best Time to Visit Killarney
The best time to visit Killarney, Ireland, is from June to September, when the weather is mild and the days are longest. This is also an ideal time for outdoor activities such as hiking, boating and exploring the national park.
Annual Weather in Killarney
Killarney 3-Day Forecast
Tue, 26 September
Night
58 °F
14 °C
81%
Morning
52 °F
11 °C
72%
Afternoon
57 °F
14 °C
77%
Evening
54 °F
12 °C
0%
Wed, 27 September
Night
52 °F
11 °C
73%
Morning
54 °F
12 °C
71%
Afternoon
53 °F
12 °C
69%
Evening
54 °F
12 °C
68%
Thu, 28 September
Night
47 °F
8 °C
0%
Morning
46 °F
8 °C
0%
Afternoon
56 °F
14 °C
70%
Evening
54 °F
12 °C
79%
Questions & Answers

Where is Killarney located in Ireland?

Killarney is a town in the southwest of Ireland, in County Kerry. It is located near the Atlantic coast of the island and is part of the province of Munster. It is one of the most important places on Ireland's scenic route, the Ring of Kerry. Killarney is known for its national park, Killarney National Park, which is a popular destination for tourists with its stunning landscapes, lakes and wildlife.

How to get around in Killarney?

Getting around Killarney is quite easy due to the manageable size of the town. Most attractions are within walking distance for those staying in town. For destinations further afield, one can rent a car or take a local cab. Alternatively, visitors can take a traditional joyride by car or rent a bicycle. There are also several tour operators that offer day trips to surrounding areas, including Killarney National Park.

What is the local language spoken in Killarney?

The national language spoken in Killarney, as in the rest of Ireland, is English. However, Ireland is bilingual and the Irish language, also known as Gaelic, is taught in many schools and spoken in certain areas known as Gaeltacht regions. If you are in Killarney, you may hear some Irish expressions, but English is the everyday language.

Can I pay with credit cards everywhere in Killarney?

Yes, in Killarney most establishments such as hotels, restaurants and stores accept major credit cards such as Visa and MasterCard. However, smaller businesses or retailers in rural areas may prefer cash, so it is advisable to carry some local currency (euros). To avoid inconvenience, it is always a good idea to check with individual establishments to see if they accept credit cards.

How safe is Killarney at night?

Killarney, Ireland, is a relatively safe town, even after the sun goes down. Like anywhere, it's important to be aware of your surroundings, especially if you're out alone at night. Although violent crime is statistically rare, be mindful of your personal belongings to avoid minor thefts. Most locals and tourists find the nightlife to be warm and accommodating. Pub culture is an essential part of evenings out in Killarney, providing a friendly and convivial atmosphere.

What is the traditional food in Killarney?

In Killarney, traditional Irish cuisine emphasizes hearty, homey dishes. Most dishes are prepared from simple, fresh, locally sourced ingredients. You can expect a good old Irish stew of mutton, potatoes and onions. Boxty, a traditional Irish potato pancake, is also common. Due to Killarney's geographic location, seafood dishes, especially salmon and shellfish, are typical. Finally, be sure to try soda bread, a dense, hearty bread perfect for dipping into soups and stews.

Is the tap water drinkable in Killarney?

Yes, the tap water in Killarney, Ireland, is generally safe to drink. Ireland adheres to strict EU guidelines for water quality, making its tap water some of the cleanest in the world. However, it is always a good idea to check with your accommodation provider about the water quality in their area, especially in rural areas. Also, sensitive individuals should drink bottled water to avoid possible stomach upset caused by unfamiliar minerals in local tap water.

Where can I find an emergency hospital in Killarney?

In Killarney, the Killarney Community Hospital on Lewis Road is the first port of call for emergency hospital care. This facility offers a range of medical services, but it is advisable to call +353 64 663 8200 to inquire. For more serious emergencies, you may need to travel to University Hospital Kerry in Tralee, about 20 km away, which has a 24-hour emergency department.

How can I reach the Tourist Information Centre in Killarney?

The Tourist Information Centre in Killarney, also known as the Killarney Discover Ireland Centre, is located on Beech Road near the town center. If you are already in Killarney, you can probably walk or take a short cab ride. If you are coming from outside Killarney, you can take a train or bus to Killarney train station, which is a short walk from the center.

What kind of clothes should I pack for Killarney?

Given Killarney's temperate oceanic climate, packing versatile layers would be ideal. You will need light clothing in the warmest months and warmer clothing in the cooler seasons. Rainwear such as a waterproof jacket or umbrella is essential as it rains frequently throughout the year. Comfortable walking shoes are recommended for exploring the city and national park. Don't forget to pack a hat and sunscreen for sunny days and a scarf or hat for cool winds.

What is the currency of Killarney?

Killarney, like the rest of Ireland, uses the Euro (€) as its official currency. It is accepted in all stores and services throughout the town. Credit and debit cards are also accepted in most stores. However, it is always advisable to have some cash with you, especially when visiting smaller stores or in rural areas. ATMs are common in the city, so it is easy to withdraw money.

Is there any specific cultural etiquette I need to be aware of?

The Irish value friendliness, politeness and a good sense of humor. It is common to greet everyone with a friendly "Hello" or "How are you?". Punctuality is important, but a little lateness is acceptable. In pubs, it is customary to buy a round of drinks for the group. Tipping is not mandatory, but is appreciated in restaurants, cabs and hotels. Avoid talking about religion and Northern Ireland politics, as these topics can be sensitive.

Can I use public transport for sightseeing in Killarney?

Yes, public transportation in Killarney is well developed and can take you to many of the town's attractions. Buses and trains connect Killarney to nearby towns, and the local hop-on hop-off bus service is ideal for sightseeing. You can explore Killarney National Park by bus or take traditional horse-drawn carriages for a unique experience. However, some rural sights are better reached by car.

Do I need a visa to visit Killarney from the USA?

As an American citizen, you do not need a visa to visit Killarney or any other part of Ireland for tourist or business purposes for a stay of up to 90 days. However, you must have a valid U.S. passport. It is recommended that your passport be valid for at least six months beyond your scheduled departure to avoid possible travel disruptions. Always check the current immigration regulations before you travel.

Are there any outdoor activities in Killarney?

Absolutely! Killarney offers numerous outdoor activities for all tastes. Adventure seekers can hike or bike in Killarney National Park, explore the MacGillycuddy's Reeks mountain range, or take a horseback ride around Killarney's lakes. If you want to take it a little easier, you can take a boat tour on the tranquil lakes, go fishing or visit the beautiful Muckross House and Gardens. Killarney is truly a nature lover's paradise.

Are there specific travel advisories for Killarney?

As a travel guide, it is advisable to consult the latest information from the Irish Department of Foreign Affairs for the most up-to-date travel information. In general, tourists are advised to take the usual safety precautions when visiting Killarney and to note that road conditions can vary and left-hand traffic takes some getting used to. Due to the popularity of the town, it is recommended that visits to tourist attractions be planned in advance. All travelers should also take out comprehensive travel and medical insurance.

Can I rent a car/bike in Killarney?

Yes, visitors to Killarney, Ireland have several options for car rental. You can rent a car from several local and international rental agencies. This is a great way to explore Killarney National Park and the greater County Kerry area. For those who prefer to ride a bike, there are several bike rentals in town. Biking is a great way to explore the countryside of Killarney and the surrounding area at a slower pace.

Is there any medical advice needed for Killarney?

When traveling to Killarney, Ireland, it is important to have travel insurance that covers medical expenses. The region is largely risk-free, but travelers should have their routine vaccinations refreshed. Ireland has excellent medical care, but keep contact information for local hospitals on hand. It is advisable to bring prescription medications in their original packaging and with a doctor's note, especially if you have a chronic or serious illness. Do not forget sunscreen during the summer months.

What wildlife can I see around Killarney?

Killarney is a paradise for wildlife lovers. The town is surrounded by lush landscapes that are home to red deer, Ireland's only native deer species. Killarney National Park is teeming with animals such as otters, stoats, badgers and hares. Birds of prey such as the peregrine falcon can often be seen in the sky. In the countless lakes of the region you can observe different species of trout and salmon. On the coast of Kerry you can watch seals and dolphins.

Can I do any water sports in Killarney?

Of course, Killarney's proximity to various rivers, lakes and the sea offers numerous water sports. You can go kayaking or canoeing on the pristine waters of Killarney Lakes. Fishing is another popular activity enjoyed by locals and visitors alike. Adventure seekers can try stand-up paddleboarding and windsurfing. There are several local companies that offer training and equipment rentals for water sports enthusiasts.

What are the general costs of living in Killarney?

Killarney, located in the southwest of Ireland, offers a relatively affordable lifestyle. On average, the monthly rent for a one-bedroom apartment in the town center costs around €900-1100, with utilities costing another €150. The cost of food and personal supplies usually varies, but is around €300-400 per month. The cost of going to restaurants and entertainment depends on personal preference, with a meal at an inexpensive restaurant costing around €15-20. Transportation, mainly by bus or cab, is also inexpensive.

Where can I find the best traditional Irish music in Killarney?

For an authentic Irish music experience in Killarney, head to the Danny Mann Pub. Known for its lively atmosphere and heartfelt performances, you can enjoy traditional folk music here most evenings. Murphys Bar is another great live music venue and is famous for its warm and welcoming atmosphere. Locals and tourists often gather here to enjoy live band performances of traditional Irish music. Enjoy your Irish music experience in Killarney!

How to avoid tourist scams in Killarney?

Even though Killarney is a relatively low-crime area, you should always be vigilant. Be wary of unsolicited people making "too good to be true" offers. Do not give out personal information to people you do not trust. Use official cab services and book accommodations in advance through reputable platforms. Also, clarify prices before ordering in pubs and restaurants. Make sure you handle your possessions safely and be vigilant in crowded places to avoid pickpockets. Finally, always trust your instincts.

Are there local customs I should be aware of?

Killarney is all about friendliness and hospitality. Don't be surprised if locals strike up a conversation, as it's common to talk to strangers. Pubs are community gathering places where socializing is more important than drinking. Tipping between 10 and 15% is common in restaurants and cafes. It is polite to say "thank you" to the bus driver when leaving the bus. Finally, superstition is still alive and well in Ireland - don't be surprised if locals avoid walking under ladders or picking up a lone magpie feather!

Is WiFi readily available in Killarney?

Yes, Killarney has a good range of internet connections for tourists. Many hotels, restaurants and cafes offer free WiFi services to their guests. The town's popular attractions, such as the national park and the town center, also have good coverage. Public WiFi hotspots are not as prevalent as in larger cities, but visitors should be able to easily maintain a digital connection during their stay in Killarney. Don't forget to check with your accommodation provider for specific WiFi details.

Feedback

I hope you found this article informative and helpful. I'm eager to improve the content and make it even more valuable for you. If you have any feedback or suggestions, I would love to hear from you.

Do you have any tips or hidden gems that you think should be added to the list? Are there any areas that you feel could use more explanation or clarification?

Your input is greatly appreciated and will help us to continue providing high-quality content that meets your needs and interests. Please feel free to share your thoughts.