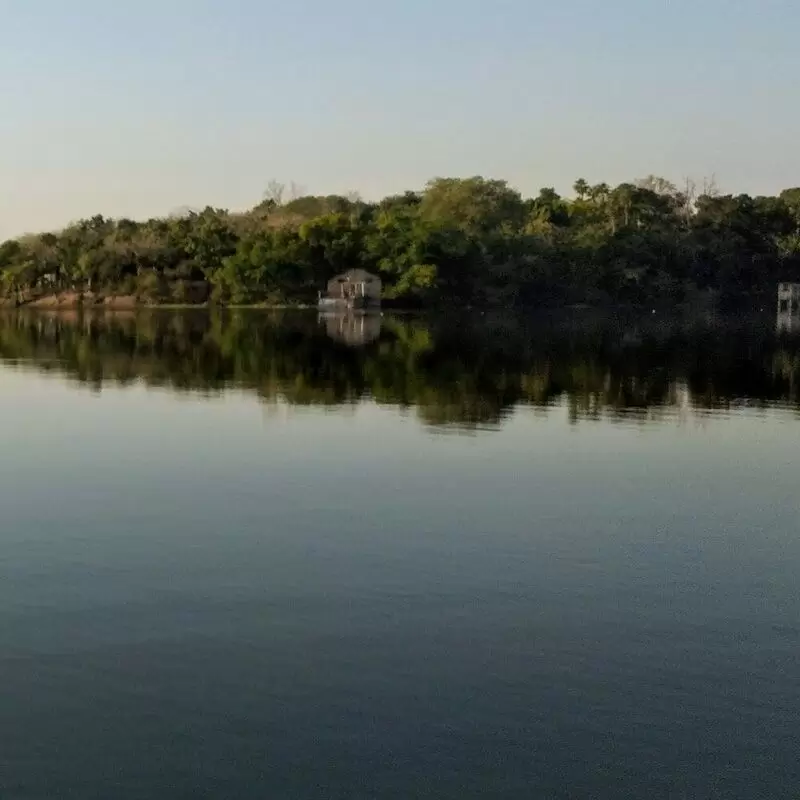 1. Shri Ganesh Temple Tekdi
A visit to Shri Ganesh Temple Tekdi will give you an authentic taste of Indian spirituality in an ambience brimming with serenity and piety. The temple's charm lies in its tranquil setting and its architectural beauty in the fine architecture carved into the rock. Visit the temple early in the morning and join the devout in their prayers. Nearby, you should also visit the charming Tekdi Ganapati Mandir and the tranquil Tekdi Railway Station. A perfect start to a fulfilling day in Nagpur.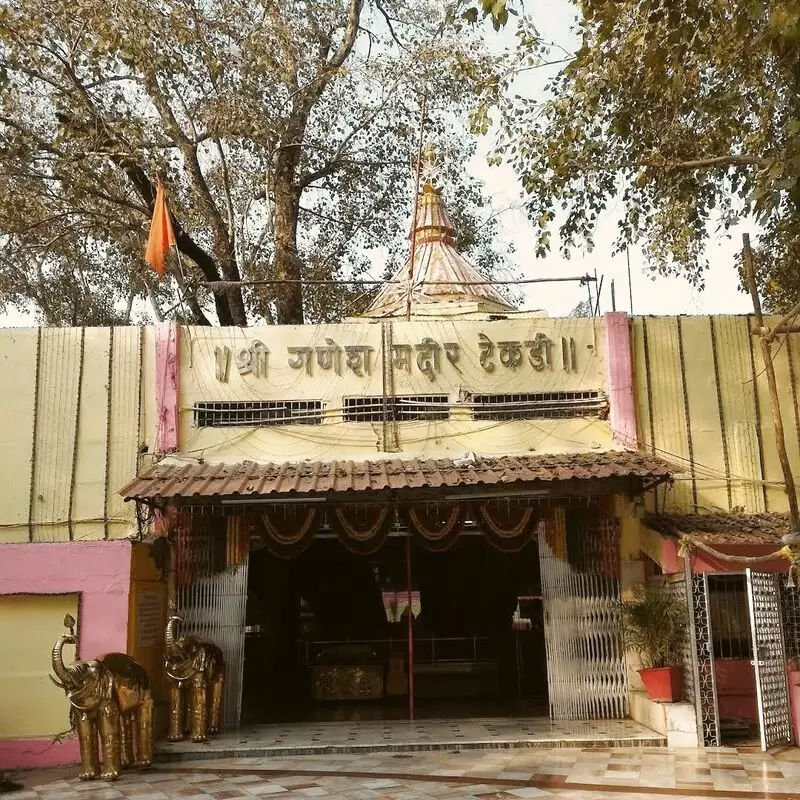 Shri Ganesh Temple Tekdi
Railway station, Ganesh Tekdi Rd, Sitabuldi, Nagpur
Monday - Sunday: 6:00 AM – 9:00 PM
2. Dragon Palace Temple
The Dragon Palace Temple in Nagpur is an absolute must-see. A true embodiment of the Indo-Japanese spiritual connection, this magnificent Buddhist temple exudes tranquility amidst its picturesque 10-acre landscape, attracting thousands of visitors each year. Take part in a peaceful meditation session or simply admire the ornate Japanese-inspired architecture. Nearby, the fabulous Ambazari Lake awaits you - a pristine body of water teeming with birds and an ideal photo opportunity. Embark on this tranquil, spiritual experience that few tourists get to see.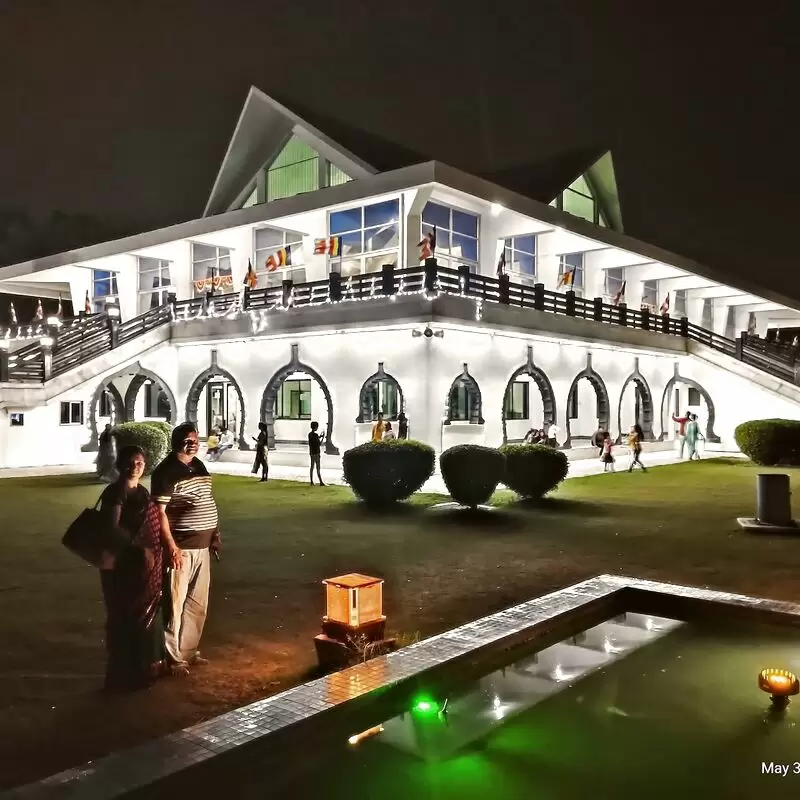 Dragon Palace Temple
Dadasaheb Kumbhare Parisar, New, Gautam Colony, Kamptee
Monday - Sunday: 10:00 AM – 7:00 PM
3. Central Museum of Nagpur
Immerse yourself in the rich history and splendor of Nagpur at the Central Museum, also known as Ajab Bangla. This colonial-era gem houses a stunning collection of artifacts, sculptures, inscriptions, and paintings. It is especially famous for its rare collection of prehistoric artifacts. Experience a room dedicated to Mahatma Gandhi and be transported back in time. And just steps away is the charming Maharajbagh Zoo, a Victorian-era botanical garden with a beautiful zoo.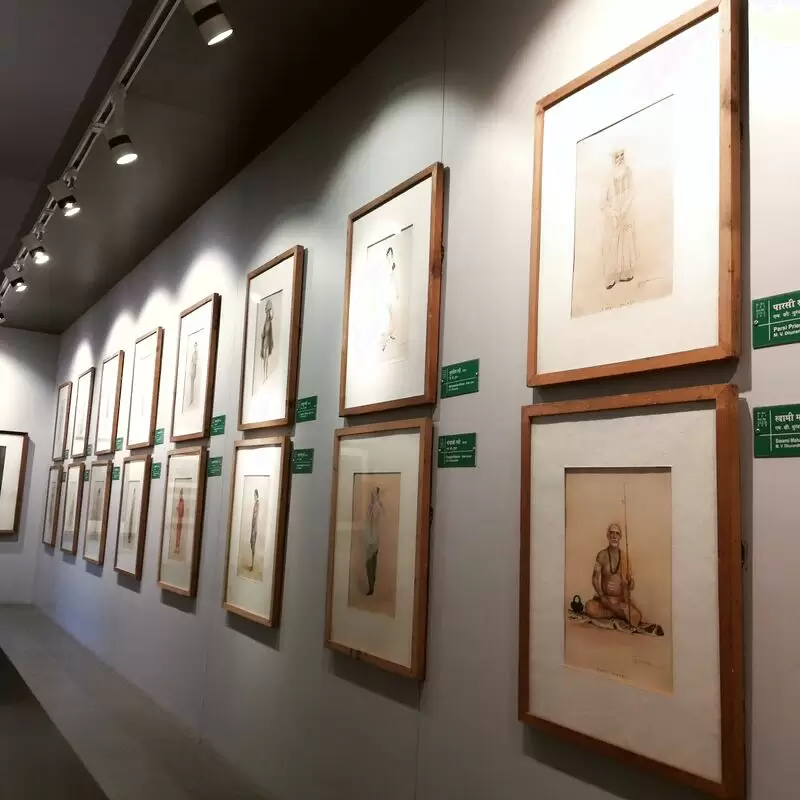 Central Museum of Nagpur
Wardha Rd, near the RBI square, Civil Lines, Nagpur
Monday: Closed
Tuesday - Sunday: 10:00 AM – 5:00 PM
4. Ambazari Garden
Ambazari Garden, the largest garden in Nagpur, offers a real respite from the hectic city life with its fresh air, refreshing greenery and tranquil lake. Here you can admire the enchanting sunset, take a boat ride or be enchanted by the sounds of the musical fountain. The gardens even house a children's playground. It also forms the entrance to the Nagpur University campus, making it extra special. Nearby, you can immerse yourself in history at Sitabuldi Fort, just 7 km away.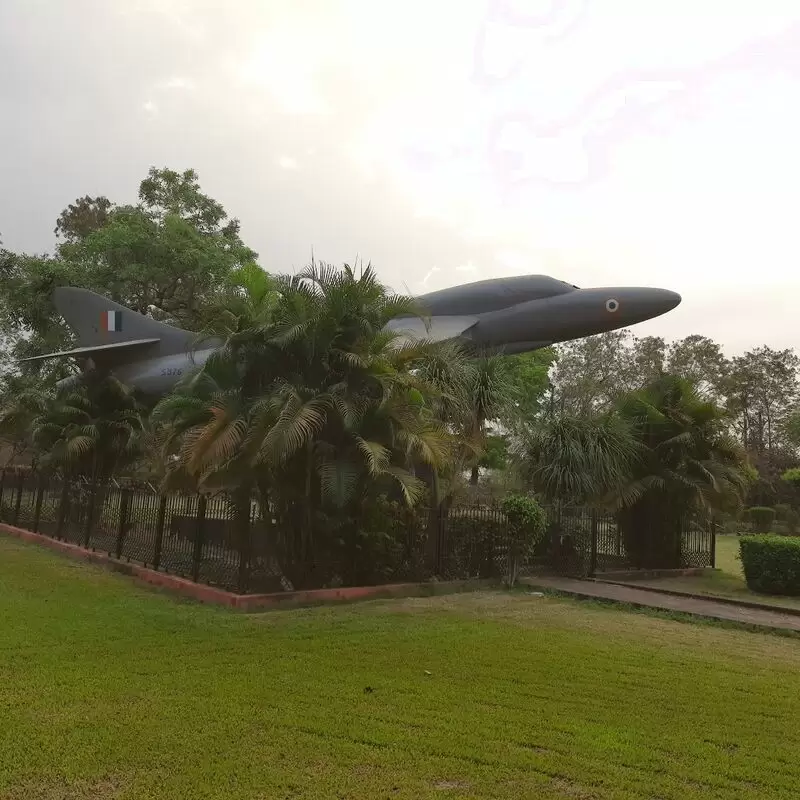 Ambazari Garden
42PW+269, 27, Ambazari Rd, Ambazari, Nagpur
Monday - Sunday: 5:00 AM – 6:30 PM
5. Swami Vivekananda Smarak
Swami Vivekananda Smarak is a unique excursion into the world of spirituality and silence. It pays tribute to the life and teachings of the great Hindu spiritual leader. Visitors can enjoy the tranquil beauty of the meditation room and library, which provide an oasis of calm in the midst of the bustling city. The immaculately clean surroundings and beautifully manicured gardens add to its charm. Nearby is the enchanting Ambazari Lake, the largest and oldest lake in Nagpur. Its scenic beauty further enhances the spiritual journey and makes the visit an unforgettable experience.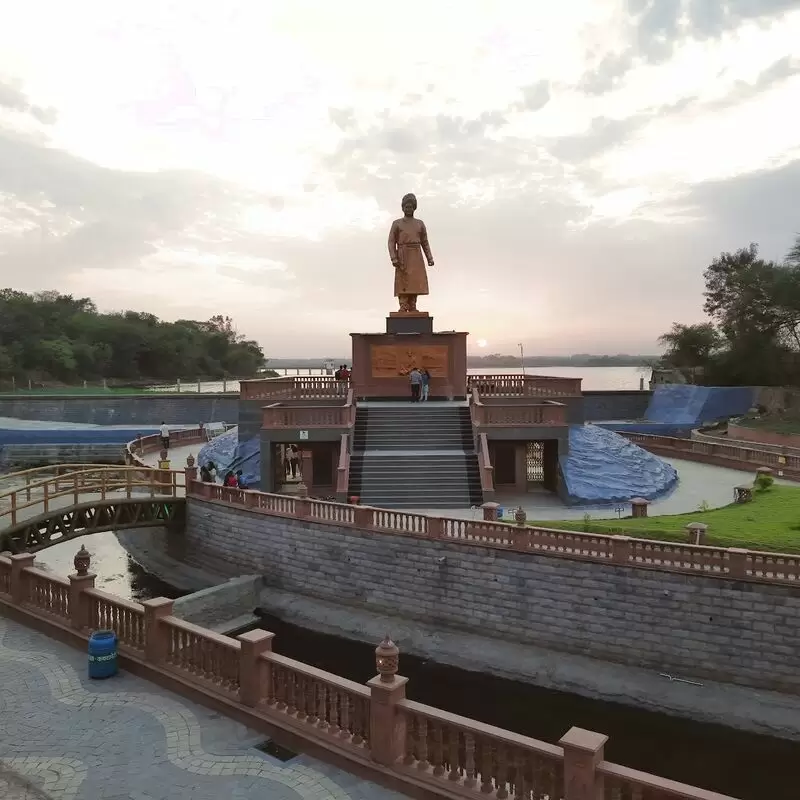 Swami Vivekananda Smarak
42FV+VGH, Nagpur
Monday - Sunday: 10:00 AM – 9:00 PM
6. Maharaj Bagh Zoo
A visit to the "Maharaj Bagh Zoo" in Nagpur is like a trip to an exciting realm of exotic animals. This rare mixture of botanical garden and zoo, home to lions, leopards and other animals, invites nature and animal lovers alike. Don't forget to visit the aviary with its colorful bird life. A little known fact is that this zoo was once an orchard for the Maratha kings! Nearby is the famous attraction "Deekshabhoomi", an important Buddhist pilgrimage site in India.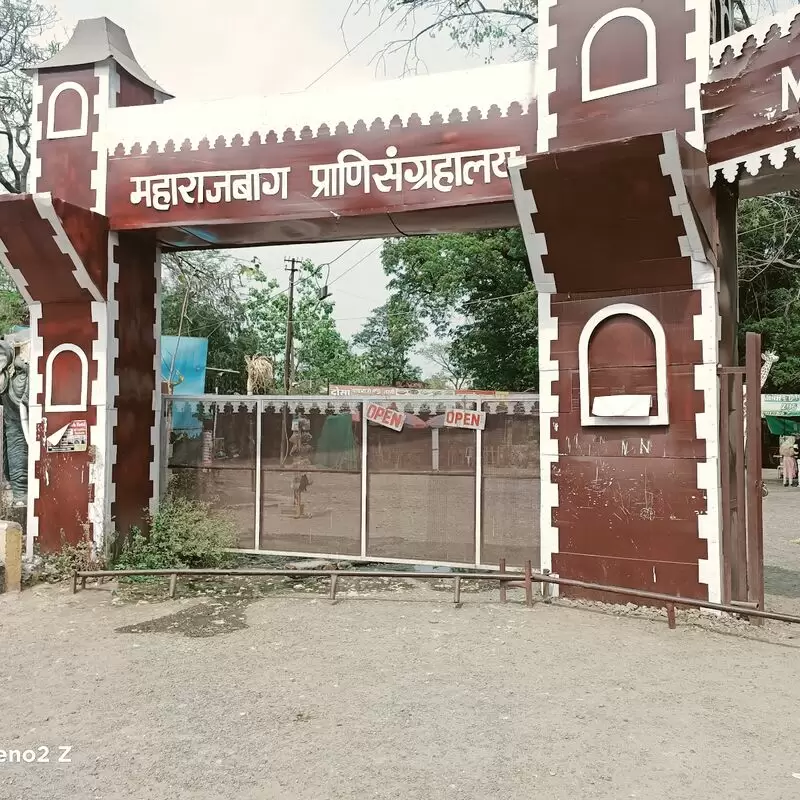 Maharaj Bagh Zoo
Gorepeth, Nagpur
Monday - Sunday: 9:00 AM – 5:00 PM
Saturday: Closed
7. Narrow Gauge Rail Museum
The Narrow Gauge Rail Museum in Nagpur is a must for lovers of old railroads. It is rich in history and houses relics like the 1914 Morris Fire Engine and a saloon car from the imperial era. Take a delightful ride on the mini train, grab your camera and enjoy the old-time charm. The enchanting Ambazari Lake is also just a stone's throw away. Step back in time and witness the great heritage of the railroad that still captivates visitors!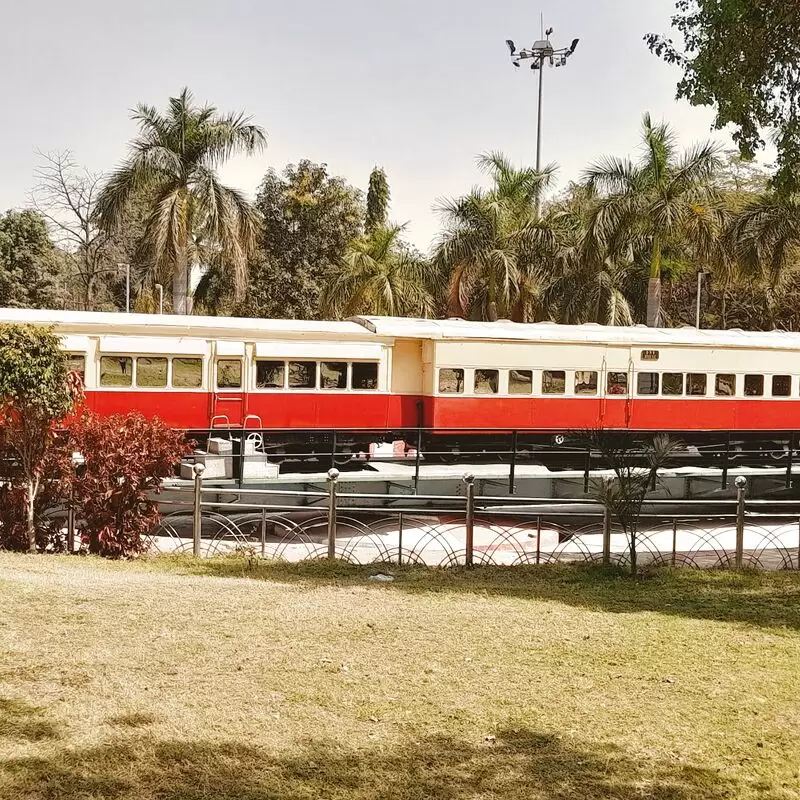 Narrow Gauge Rail Museum
538R+G2V, Kamptee Rd, Moti Bagh, Mohan Nagar, Nagpur
Monday: Closed
Tuesday - Sunday: 10:30 AM – 7:30 PM
8. Ambazari Lake
Immerse yourself in the serenity of Ambazari Lake, the largest lake in Nagpur! Be enchanted by the mesmerizing beauty of the sparkling water, the stunning garden and the playful musical fountain. The lake is famous for its sunset views, which turn into a palette of vibrant hues, creating a magical atmosphere. A little insider information: rowing at sunset is a must. Just a 10-minute drive away is the Swaminarayan Temple, a magnificent architectural marvel where you can satisfy your spiritual longing after a day at the lake.
Ambazari Lake
Ambazari Lake, Nagpur
9. Ambazari Biodiversity Park
Ambazari Biodiversity Park is a true gem that unfolds the unmatched charm of Nagpur. This park unfolds the magic of Mother Nature and is home to over 30 species of butterflies, innumerable plants and birds. Come here to discover a rare blend of tranquility and biodiversity. An oasis of awe for nature lovers. Just 4 km away is the famous Futala Lake, where you can enjoy a panoramic view of the setting sun after your park adventure.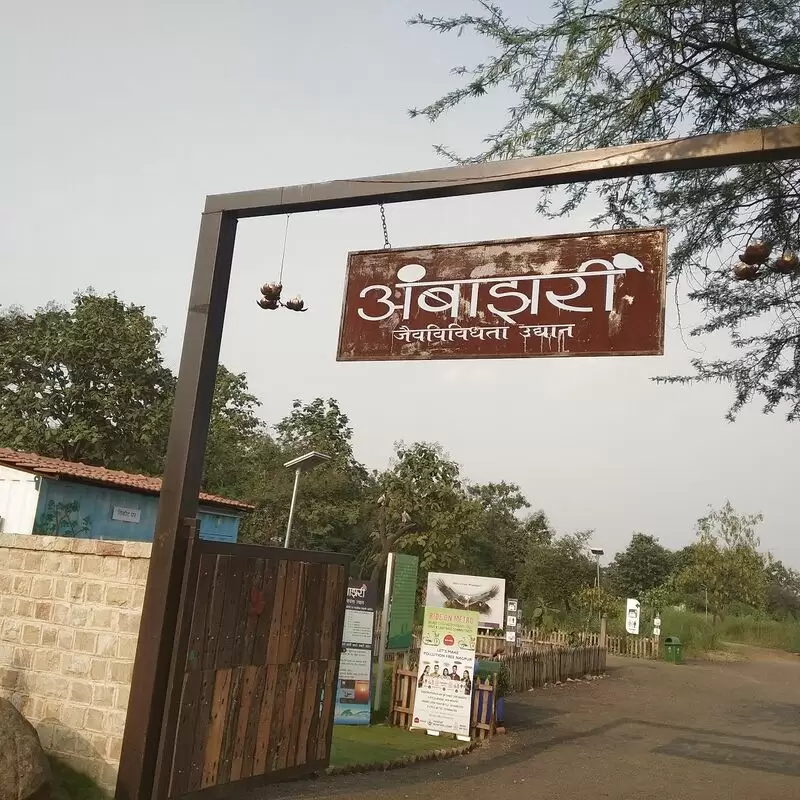 Ambazari Biodiversity Park
42F6+2W3, Ring Road, Wadi, Nagpur
Monday: Closed
Tuesday - Sunday: 6:00 AM – 12:00 PM, 3:00 – 6:00 PM
10. Raman Science Centre and Planetarium
Immerse yourself in the fascinating world of science and explore the mysteries of the cosmos at the Raman Science Center and Planetarium. This interactive and educational attraction is a real treat for science enthusiasts, offering fascinating exhibits, spectacular planetarium shows and inspiring live demonstrations. Don't miss the 3D science movie popular with visitors. And just 2 km away you can discover the breathtaking Deeksha Bhoomi, the largest hollow stupa and an important Buddhist pilgrimage center.
Raman Science Centre and Planetarium

11. Krazy Castle Aqua Park
Krazy Castle Aqua Park in Nagpur is a perfect place for thrill seekers. With its countless water slides, wave pool and recreational facilities, the fun never stops. Moreover, there are restaurants here with various dishes to satisfy your gastronomic hunger. It is not just a water park, but a whole realm of entertainment! The nearby Futala Lake is known for its fascinating sunsets and popular street food, which promises a picturesque end to a fantastic day.
Krazy Castle Aqua Park
Ambazari, Nagpur
Monday - Sunday: 10:00 AM – 6:00 PM
12. Gorewada Nature Trail
Immerse yourself in the unspoiled beauty of the Gorewada Nature Trail in Nagpur. Although it is located in the heart of the city, it is a quiet haven for nature lovers. Hikers often see wildlife in their natural habitat, making the trail a hotspot for budding wildlife photographers. Don't miss the adjacent Gorewada Zoo, home to exotic and endangered species. Visit it early in the morning to see the elusive leopard and the majestic Indian gaur in their natural habitat.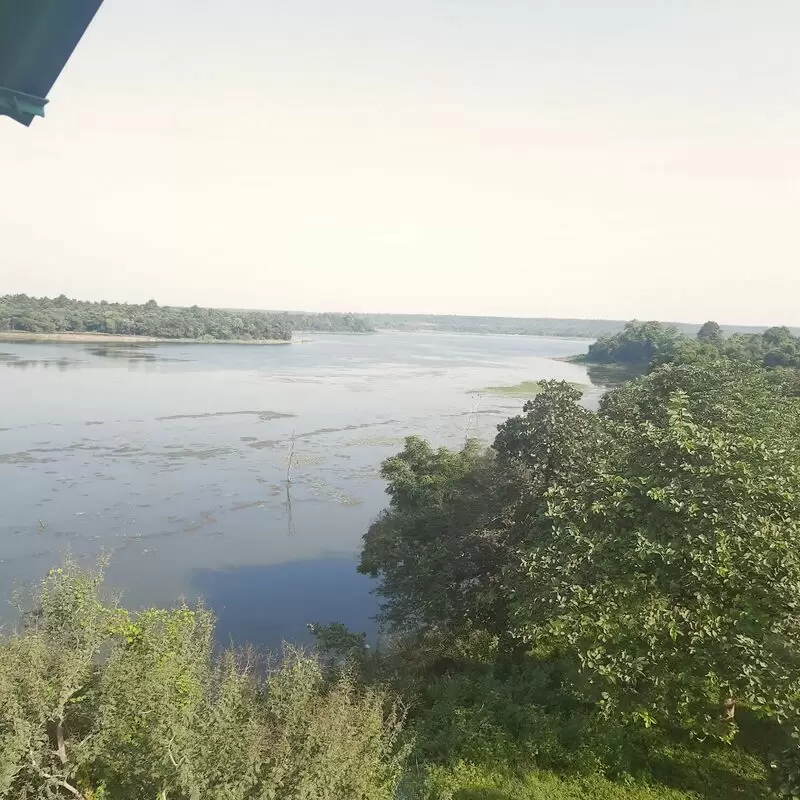 Gorewada Nature Trail
Ring Rd, Gorewada, Nagpur
Monday - Sunday: 6:00 AM – 5:00 PM
13. Nagardhan Fort
Nagardhan Fort, tucked away in Nagpur, is a captivating place for history buffs and wanderers alike. Built by the Suryavanshi king, the fort is a place where history whispers from every corner. Traverse the ramparts of the fort that still bear witness to mighty battles. The fort is still relatively unexplored, so you can enjoy its secrets at your leisure, away from the hustle and bustle. Also, near the Nagardhan fort, you can enjoy the tranquility of the Ramtek temple, a divine place that has been proud since the mythological era. A mosaic of history and spirituality awaits you in Nagpur!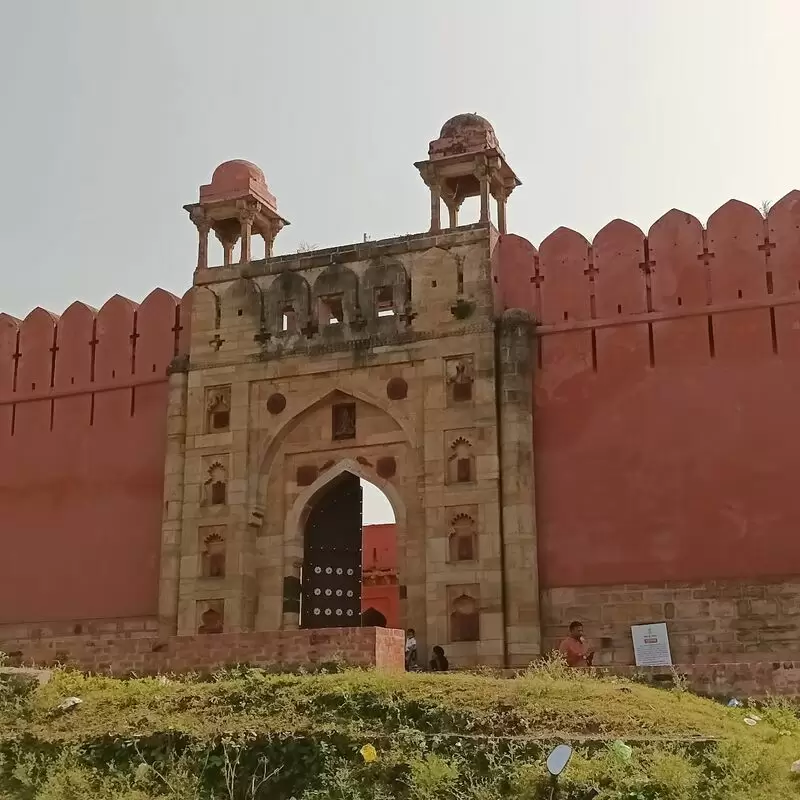 Nagardhan Fort
Ramtek, 88P8+Q8R, Nagardhan
Monday: Closed
Tuesday - Sunday: 9:00 AM – 5:00 PM
14. Futala Lake
Futala Lake, a jewel in Nagpur's crown, offers a mesmerizing experience with its colorful fountains and tranquil waters. Enjoy the enchanting evening atmosphere here while street vendors serve local delicacies. This 200-plus-year-old lake has a charming chowpatty reminiscent of Mumbai. Just a stone's throw away are the Telankhedi Garden and the divine Sri Poddareshwar Ram Mandir, ideal for a peaceful spiritual retreat. After a successful evening in Futala, enjoy panoramic views of the city from the nearby Seminary Hills. Truly a must visit!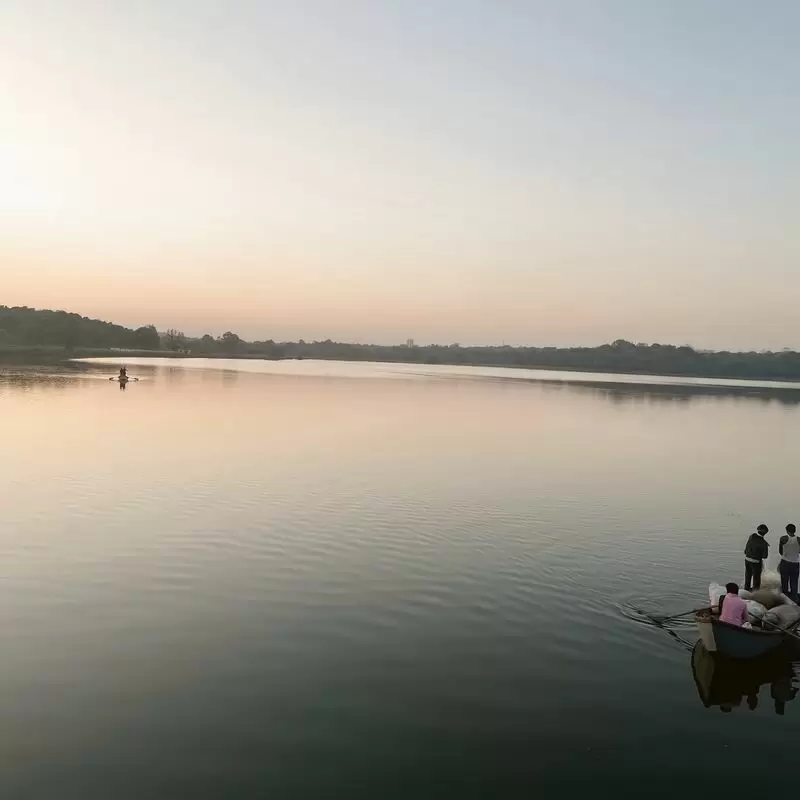 Futala Lake
Futala Lake, Vayusena Nagar, Nagpur
15. Shri Poddareshwar Ram Temple
Nagpur's pride, the Shri Poddareshwar Ram Temple, is a must-see for spiritual enthusiasts. The elegant architecture, inspired by north Indian Hindu temples, immediately attracts attention. The stunning annual celebrations - Ramnavmi and Shravan - are not only of religious significance, but also a lively spectacle. Just a stone's throw away, you can visit the enchanting Shukrawari Lake, an oasis of calm in the hustle and bustle of the city. Enjoy the divine aura and picturesque views and immerse yourself in the culture of the city.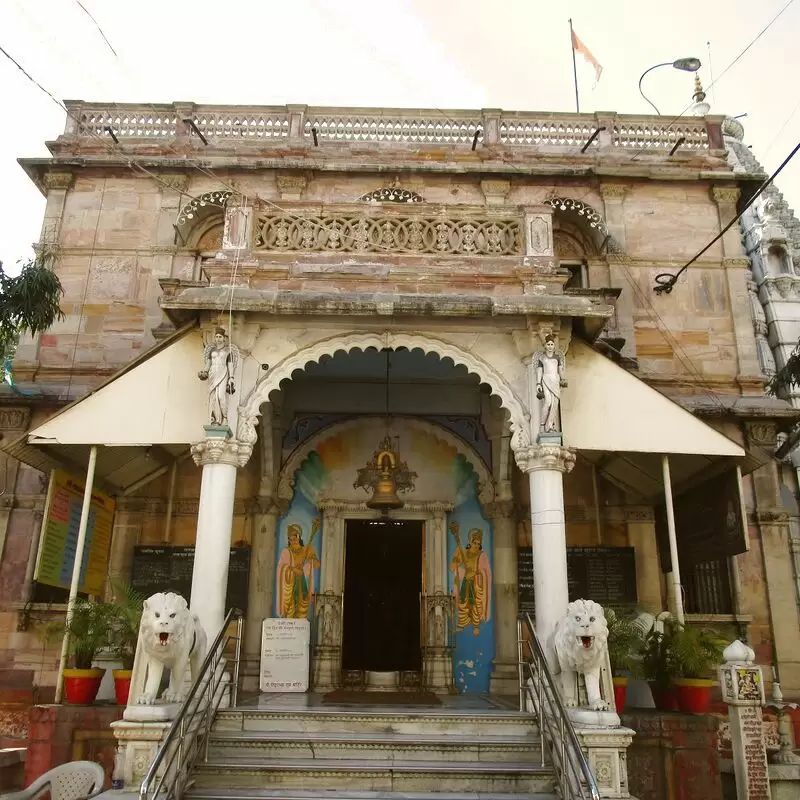 Shri Poddareshwar Ram Temple
Santra Market, 110, Central Ave, opp. Mayo Hospital, Sriram Market, Bajaria, Nagpur
16. Unplugged Life
Unplugged Life offers an unparalleled retreat experience amidst the bustling city life of Nagpur. This cozy, uniquely themed cafe captures the hearts of travelers with its tranquil ambiance and exquisite cuisine. The mini library is perfect for art and book lovers, offering an exclusive collection to browse. It is also strategically located near the Futala Lake. This enchanting lake is just a stone's throw away and offers breathtaking sunset views - an ideal way to end the day after visiting Unplugged Life. Don't miss the nearby restaurants serving delicious local delicacies and make your trip a culinary adventure!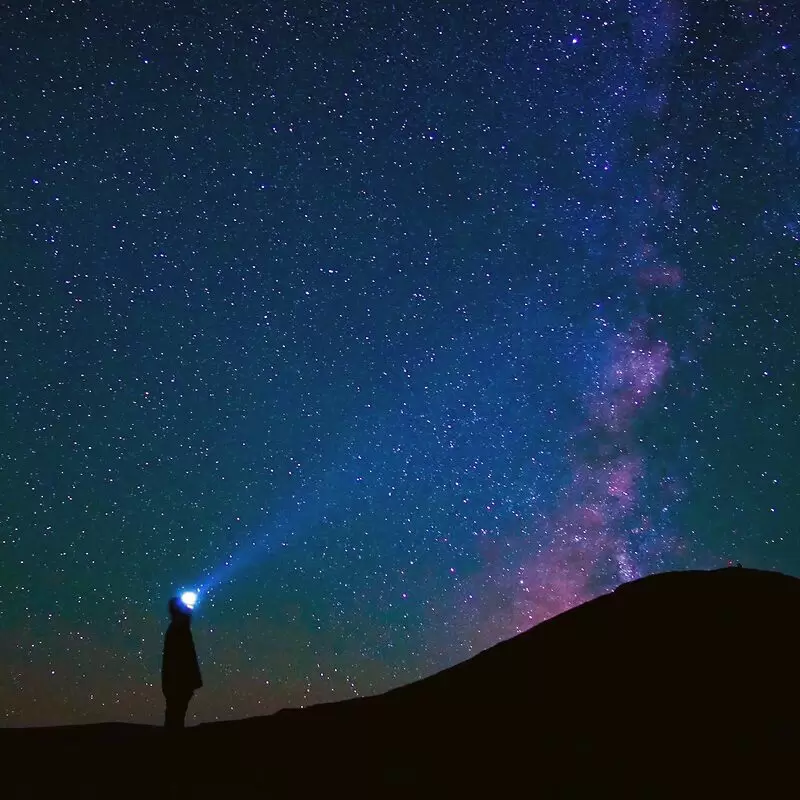 Unplugged Life
Level 1, 19, Red Cross Rd, Sadar, Nagpur
Monday - Friday: 10:00 AM – 6:00 PM
Saturday: 11:00 AM – 5:00 PM
Sunday: Closed
17. Telankhedi hanuman mandir

Immerse yourself in the tranquility and devotion of the Telankhedi Hanuman Mandir, a sacred oasis in the middle of the bustling heart of Nagpur. This temple, with its intricate architecture and exquisite sculptures, houses a magnificent idol of Lord Hanuman. Experience a profound spiritual journey as melodious chants fill the air.

Insider tip: After dark, the illuminated temple is an unforgettable sight in the light of the night sky. Don't miss nearby Futala Lake, which is the perfect place to unwind after your visit.

Telankhedi hanuman mandir
Seminary Hills, Nagpur
18. Bal Udyan
Bal Udyan in Nagpur is a charming attraction for visitors who appreciate natural beauty and tranquility. This child-friendly green oasis features lush gardens, bright flowers, and several play areas perfect for family outings. Don't miss a ride on the miniature train that travels through the park - a delight for kids and adults alike. Just 5 minutes away is Ambazari Lake, perfect for boating after an eventful day. This delightful duo offers a refreshing change amidst the bustling city life of Nagpur.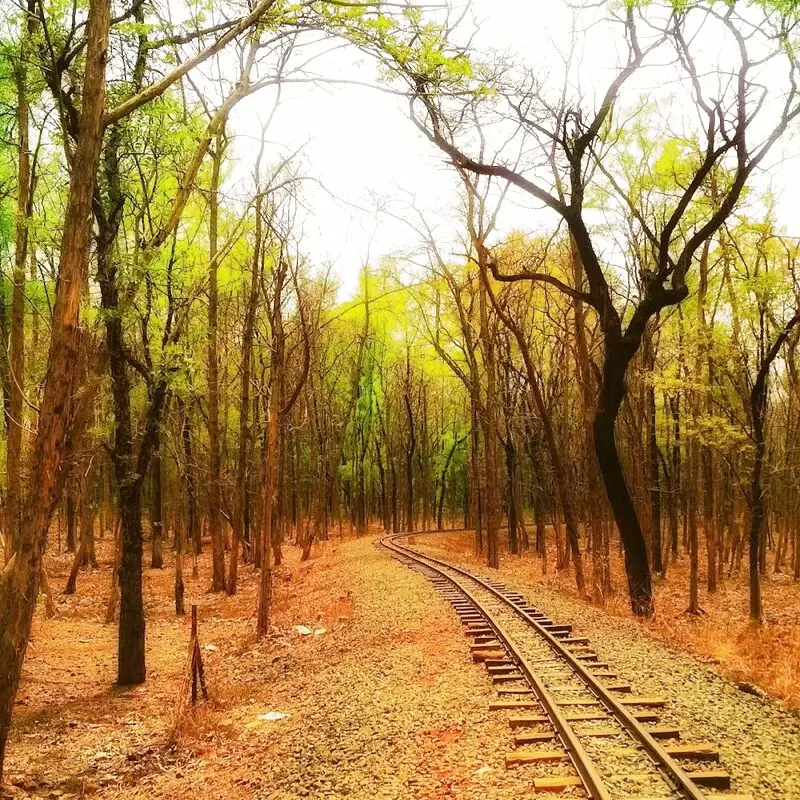 Bal Udyan
5397+JJ3, Seminary Hills, Nagpur
Monday - Sunday: 7:00 AM – 8:00 PM
19. Sitabardi Fort

A visit to Sitabardi Fort is an immersion into the rich history of Nagpur, where the decisive battle took place in 1817. Situated on two hills, the fort takes you back to the days of the British Raj with its majestic standing cannon, the Ranicha Bagicha and a hand-operated fountain. The nighttime illumination of the fort reflects the essence of royalty. After exploring, visit the nearby Vidarbha Cricket Association Stadium for an exciting game of cricket.

Insider tip: Visit the fort before nightfall for a tantalizing view of the sunset over Nagpur!

Sitabardi Fort
43XM+8RR, Madha Colony, Sitabuldi, Nagpur

Monday - Saturday: Open 24 hours
Sunday: Closed
20. Telankhedi Garden
Telankhedi Garden in Nagpur is an oasis of tranquility and natural beauty. This place offers a welcome break from the hustle and bustle of city life. Set amidst lush greenery, this garden is a nature lover's paradise with its manicured lawns and a variety of colorful flowers. It also houses a small but charming lake where you can take boat rides. Just a stone's throw away is the Sri Poddareshwar Ram Temple, a must-visit for its size and cultural significance. For coffee lovers, the Coffee Day café just outside the door is the place to relax.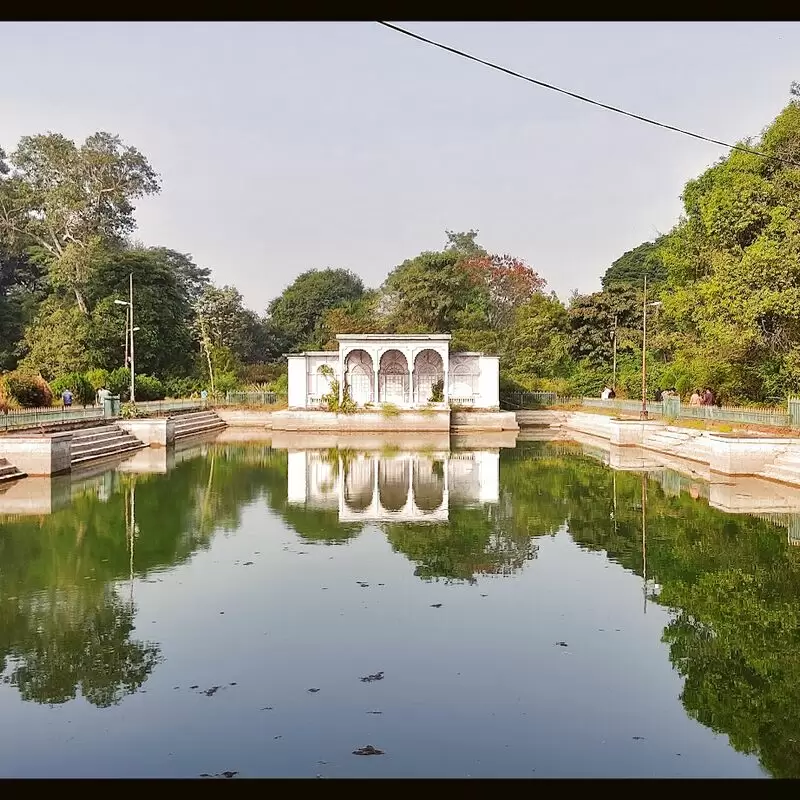 Telankhedi Garden
Krishi Mahavidyala, Telangkhedi, Bharatnagar, Nagpur
Monday: 5:30 AM – 9:00 PM
Tuesday - Sunday: 5:00 AM – 9:00 PM
21. Gandhi Sagar Lake Floating Garden

Nestled in lush greenery, the floating Gandhi Sagar Lake beckons nature lovers with its tranquil setting and enchanting aquatic flora. Watch the breathtaking sight as the sun sets on the horizon and reflects on the surface of the lake, giving it a golden hue.

The insider tip par excellence: don't miss the fascinating light show after sunset. For even more adventure, Ramtek Fort Temple, a historic temple with impressive architecture, is only 40 km away!

Gandhi Sagar Lake Floating Garden
43WX+PG7, Subhash Rd, Empress City, Nagpur
22. Ambazari Lake Walk

Experience serenity at Ambazari Lake Walk in Nagpur, a nature lover's paradise. Admire the magnificent sunset views or point your lens at the exquisite native birdlife.

Insider tip: Don't miss the wonderful musical fountain show after dark! Adjacent to the lake is Ambazari Garden, a delightful playground for children with a variety of rides, perfect for a family picnic. Discover this hidden gem in the heart of Nagpur city!

Ambazari Lake Walk
42HW+33W, Ambazari Lake Walk, Wadi, Nagpur

Monday - Sunday: Open 24 hours
23. Ramdham
Visit Ramdham, the largest cultural amusement park in Nagpur, and experience captivating folklore with divine serenity. Lose yourself in the spirituality of Indian culture at iconic OM temples and idyllic landscapes. Explore the landmarks of all India's sacred sites in minutes with the park's mini India model. Just 8.9 km away, don't miss the scenic charm of Waki Woods, an underrated gem known for its nature campsites and river views, popular with local picnickers.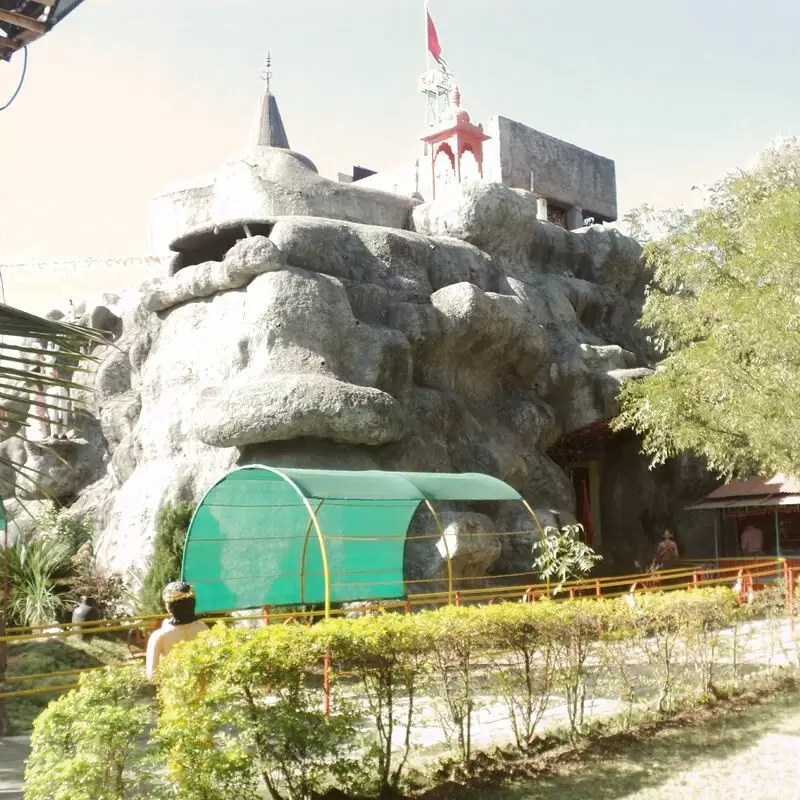 Ramdham
Jabalpur - Nagpur Rd, Mansar
Monday - Sunday: 9:00 AM – 7:00 PM
24. Zero Mile Stone
The ancient Zero Mile Stone in Nagpur holds the prestigious title of the geographical center of India. This centuries-old landmark exudes a mystical allure and rich historical significance that is sure to captivate history buffs. To give it an interesting twist, it's not called "Zero Mile" but "Zero Miles," a classic British reference. Also visit Vidhan Bhawan, just a stone's throw away, known for its architectural splendor and political significance.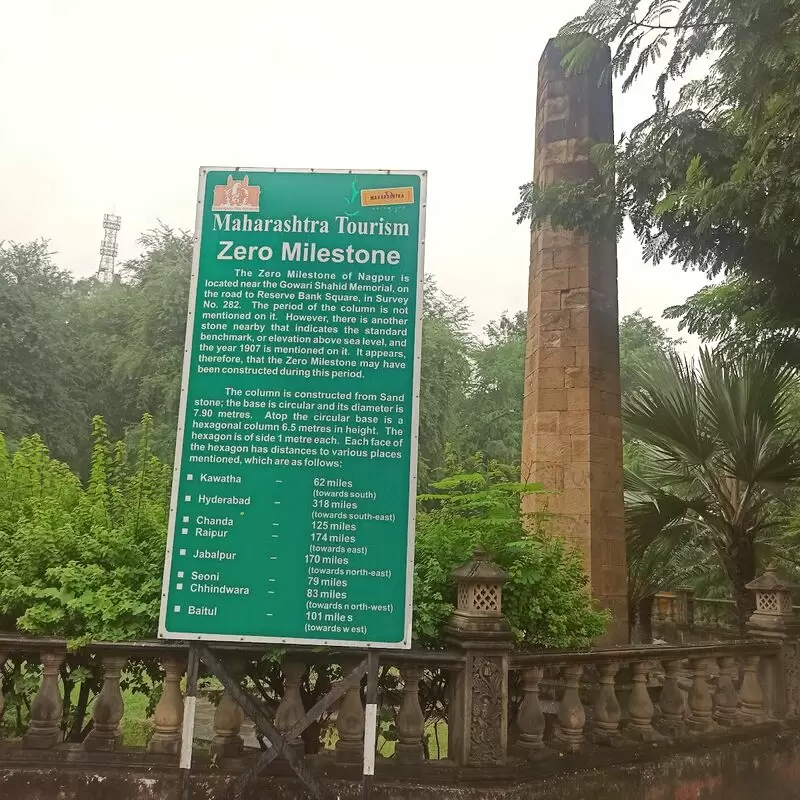 Zero Mile Stone
43XJ+V7W, Zero Mile Rd, Civil Lines, Nagpur
Best Time to Visit Nagpur
The best time to visit Nagpur, India, is winter, from October to March. The weather is pleasantly cool, ideal for outdoor activities and sightseeing. This is also the time when the famous Orange Festival is held for orange lovers.
Annual Weather in Nagpur
Nagpur 3-Day Forecast
Thu, 21 September
Night
76 °F
25 °C
97%
Morning
75 °F
24 °C
60%
Afternoon
86 °F
30 °C
75%
Evening
77 °F
25 °C
66%
Fri, 22 September
Night
77 °F
25 °C
93%
Morning
76 °F
25 °C
0%
Afternoon
78 °F
25 °C
88%
Evening
76 °F
24 °C
0%
Sat, 23 September
Night
75 °F
24 °C
87%
Morning
74 °F
24 °C
0%
Afternoon
81 °F
27 °C
60%
Evening
78 °F
26 °C
0%
Questions & Answers

What are the main modes of transportation in Nagpur?

Nagpur has a well-developed transportation network that allows for convenient travel. The city has a good range of buses, auto-rickshaws and cabs for intra-city travel. Mahametro provides metro services for faster commuting around the city. Travel outside the city can be made via Nagpur's main railway station, which connects major parts of the country. The Dr. Babasaheb Ambedkar International Airport also offers domestic and international flight connections. In addition, rental and e-bike services for environmentally friendly mobility are becoming increasingly popular.

Is Nagpur safe for tourists?

Yes, Nagpur is generally safe for tourists. Like most cities in India, it has a low crime rate, especially against tourists. The city invests heavily in security and law enforcement. However, as with any destination, it is always important to take general safety precautions, such as avoiding deserted areas at night, being careful of personal belongings, and respecting local customs. Citizens are friendly and helpful to foreign visitors, which contributes to a pleasant and safe travel experience.

Do a lot of people speak English in Nagpur?

English is widely understood and spoken in Nagpur, as the city is a major educational and commercial center. English is used as the primary medium of instruction in many schools and colleges, and English is also widely used in business. However, the main language spoken in Nagpur is Marathi, followed by Hindi. Although not everyone is fluent in English, most people in urban areas and those working in the tourism sector generally have a good command of the English language.

What local cuisines should I try in Nagpur?

In Nagpur, you must try the city's signature dish, the uniquely spicy and sweet Nagpur Saoji, usually made with chicken or mutton. For breakfast, be sure to indulge in the spicy Tarri Poha. For dessert, try the famous orange burfi, a local sweet delicacy. And of course, don't miss the bright taste of Nagpur oranges, the city's specialty - either fresh or as juice.

Are there any cultural etiquettes I should be aware of?

When visiting Nagpur, remember to respect religious norms, such as taking off your shoes before entering a temple. Dress modestly, especially at religious sites. Use your right hand to eat and exchange money or goods, as the left hand is considered unclean. Punctuality is appreciated, but do not expect everyone to adhere to it strictly. Be polite and avoid public displays of affection. It is important to ask permission before taking photos of locals.

What's the emergency number in Nagpur?

In Nagpur, India, the standard emergency numbers are 100 for police assistance, 101 for fire department emergencies, and 102 or 108 for medical emergencies, including ambulances. Directory assistance can be reached by dialing 197. Remember that these numbers should only be used in true emergencies. In situations that are not emergencies, you should contact local authorities or the front desk of your hotel.

How do I get a SIM card for my phone in Nagpur?

When you arrive in Nagpur, you can buy a SIM card in local telecommunication stores or at the airport. You will usually need your passport, a visa and a passport photo. Activation can take a few hours or up to two days. However, if you want a faster activation, you should consider buying a SIM card from the services at the airport itself.

Is tap water safe to drink in Nagpur?

Although Nagpur is known for improving water quality, visitors are still advised not to drink tap water. Indian tap water may contain bacteria and contaminants to which people not from the country may not have immunity. To be safe, it is preferable to drink bottled water that is sealed before use or to use boiled or filtered water. It is also advisable not to drink ice unless you are sure it is made from filtered or bottled water.

What are traditional Indian clothes I can wear in Nagpur?

In Nagpur, you can embrace traditional Indian style by wearing a saree or salwar kameez as a woman and kurta pajamas as a man. A saree is a long, unsewn piece of fabric, while a salwar kameez is a two-piece outfit. For men, a kurta is a long tunic that is paired with loose pants called pajamas. These garments come in a variety of patterns and materials, and you can choose them according to weather conditions and comfort without violating local customs and traditions.

Can I use credit cards widely in Nagpur?

Yes, credit cards are widely accepted in Nagpur. Most hotels, restaurants and larger retail stores accept major credit cards. However, smaller stores and street vendors usually prefer cash. Please also note that additional fees may apply when using your card. It is therefore advisable to carry some cash for smaller transactions or in areas where card payment is not possible.

Is it customary to tip in restaurants in Nagpur?

Yes, tipping is common in Nagpur, as in many parts of India. Generally, a tip of 10 to 15 percent of the total bill is considered appropriate. However, the amount of tip is at personal discretion and depends on the quality of service. In some upscale restaurants, a service charge may also be included in the bill, in which case additional tipping is optional.

What type of power plug is used in Nagpur?

In Nagpur, as in the rest of India, plug types D and M are common. Type D plugs consist of three large round pins arranged in a triangular pattern, while type M plugs consist of three round pins in a triangular pattern but are larger in diameter. The standard voltage is 230 V, and the standard frequency is 50 Hz. So travelers from other countries may need an adapter or a converter when using their electronic devices.

How do I navigate the public transportation system in Nagpur?

Public transportation in Nagpur is relatively easy with buses and auto-rickshaws. The bus service, operated by the Nagpur Municipal Corporation, connects the main parts of the city. Auto rickshaws are available everywhere and run on a fare meter. You can also use ride-hailing apps like Ola and Uber. If you're looking for a quintessentially local experience, try the bicycle rickshaws, but negotiate the fare beforehand. For convenience, always take change with you.

What local markets can I visit in Nagpur?

Nagpur has several local markets that you can explore. Sitabuldi Main Road, an active commercial hub, houses several stores offering a range of goods such as clothing, electronics and food. Dharampeth Shopping Street is famous for books, jewelry and saris. For exquisite artifacts and souvenirs, visit the Mahal district. Foodies can sample delicious local dishes on Mominpura Street. Each market in Nagpur has its own charm and promises unique shopping experiences.

Does the city have good internet connectivity?

Yes, Nagpur, one of the largest cities in India, offers good internet connectivity. There are numerous internet providers with high-speed broadband and WiFi services available throughout the city. Internet cafes are also located throughout the city and can be used by the public. In addition, many hotels, restaurants and public facilities offer free WiFi to their customers. Mobile Internet is widespread, with the 4G network being the standard and serving the city's population.

Are there locals that can speak other languages than Hindi?

Yes, in Nagpur most locals are bilingual and can speak both Hindi and Marathi, the regional language. However, English is also widely spoken and understood, especially by the younger population and those involved in business and tourism. Most signs and tourist information are available in these languages. Apart from these, due to the diverse population, there are also speakers of various other Indian languages.

What animals are common or unique in Nagpur?

Nagpur, located in the heart of India, is an area of great biodiversity. It is best known for its tiger population, which lives in the nearby Nagzira Wildlife Sanctuary and the Tadoba Andhari Tiger Reserve. Monkeys and peacocks are frequently spotted in the city's gardens, while the Nag River and Lake Futala serve as habitats for a variety of bird species. Due to their cultural significance, cows are often seen on the streets. The fauna of Nagpur is a real mix of urban and wild life.

Where can I experience traditional music and dance in Nagpur?

The Saptak Music Festival in Nagpur is a rich offering of traditional Indian music and art. The festival attracts renowned musicians from all over the country, so visitors can experience a wide range of styles. Folk dance performances are often held at the Raman Science Centre and Planetarium. In addition, theaters in Nagpur such as the Sangeet Natak Akademi and Deshpande Hall offer cultural performances that showcase the city's traditional arts.

Is it safe to travel alone at night in Nagpur?

As in any major city, there are safe and less safe areas in Nagpur. In general, it is considered relatively safe to travel at night. However, it is recommended to stay on well-lit streets, pay attention to personal safety, and avoid remote locations. Using a reputable cab or ride-sharing service is also a good option. Always remember that local advice on safety is invaluable; do not hesitate to ask for information.

What city regulation should a tourist be aware of?

As in most Indian cities, there are no specific city regulations for tourists in Nagpur. However, it is important to observe general practices such as respecting local customs, religious sites and traditions. Dress modestly, especially at religious sites. Alcohol consumption in public places is prohibited. Throwing away plastic or litter in public places may result in a fine. Adhere to traffic rules when driving. Due to the pandemic, wearing masks in public places and maintaining social distance is mandatory.

Are there any health concerns I should be aware of in Nagpur?

Although Nagpur is generally safe, it is advisable to update routine vaccinations before traveling. Nagpur has a tropical climate, so dehydration can be a problem. Drinking filtered water and eating thoroughly cooked, hot food can prevent traveler's diarrhea. Occasional cases of dengue fever and malaria have been reported, so carrying insect repellent and using mosquito nets can provide protection. To avoid heat stroke, drink plenty of fluids and wear light, loose-fitting clothing. Always take out adequate travel insurance to cover all health eventualities.

What is the currency and how can I exchange my money?

The currency of India is the Indian Rupee (₹). You can exchange your money at the airport, at your hotel or at banks and authorized money changers in Nagpur. Remember that you must present your passport for each transaction. It is also recommended that you keep your money exchange receipts as they may be needed when exchanging the amount back to the original currency.

Does Nagpur have a nightlife?

Yes, Nagpur offers a modest nightlife with a variety of entertainment options. The city hosts several lounges, clubs and bars that stay open late. Venues like 10 Downing Street and Cloud 7 offer clubbing experiences, while Tuli Imperial's Liquid and Aladdins offer a more relaxed environment. In addition, there are numerous restaurants that stay open late to satisfy hunger pangs. However, compared to metropolises such as Mumbai or Delhi, the nightlife in Nagpur is much quieter, but still has its own charm.

Is there a dress code in religious places?

Yes, most religious sites in Nagpur, India, require visitors to dress modestly out of respect. This usually means covering your shoulders and knees. It is also customary to remove your footwear before entering a religious site. In some Hindu temples, you will be required to cover your head, especially by men. It is important to show respect and abide by the specific customs and regulations for dress and behavior, which may vary from place to place.

Can you suggest some local vegetarian dishes?

Nagpur is famous for its Tarri Poha, a light and tasty breakfast dish of flattened rice cooked with mild spices. Nagpur's saoji curry, traditionally made with meat, can also be enjoyed in a vegetarian version with paneer or vegetables. Don't miss the city's signature orange burfi, a sweet made from local Nagpur oranges. Another delicacy is Patodi Rassa, a dish made from chickpea flour served with a spicy curry that reflects authentic Vidharbha cuisine.

Feedback

I hope you found this article informative and helpful. I'm eager to improve the content and make it even more valuable for you. If you have any feedback or suggestions, I would love to hear from you.

Do you have any tips or hidden gems that you think should be added to the list? Are there any areas that you feel could use more explanation or clarification?

Your input is greatly appreciated and will help us to continue providing high-quality content that meets your needs and interests. Please feel free to share your thoughts.