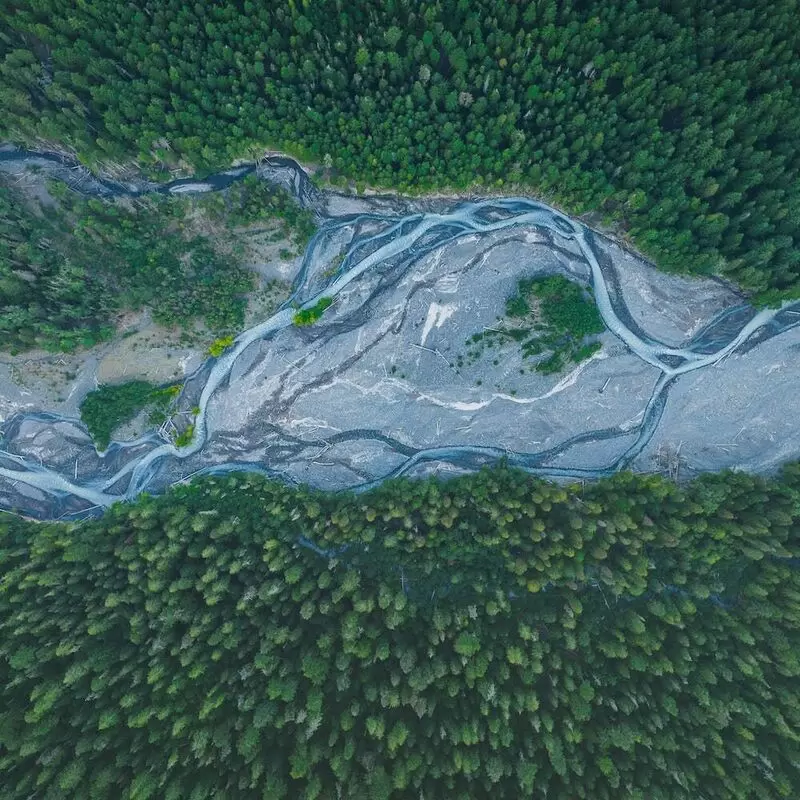 1. Graskop Gorge Lift Co.
Discover a fascinating connection with nature at Graskop Gorge Lift Co. The mesmerizing elevator that takes you 51 meters down into the gorge is an adrenaline rush of a special kind! Unleash your inner explorer amidst the scenic hiking trails and ancient forest! Remember that it's cooler here than at the summit, so dress accordingly and bring your camera! Nearby, you can enjoy the breathtaking views of God's Window, which is only a 10-minute drive away. You should check this off your bucket list!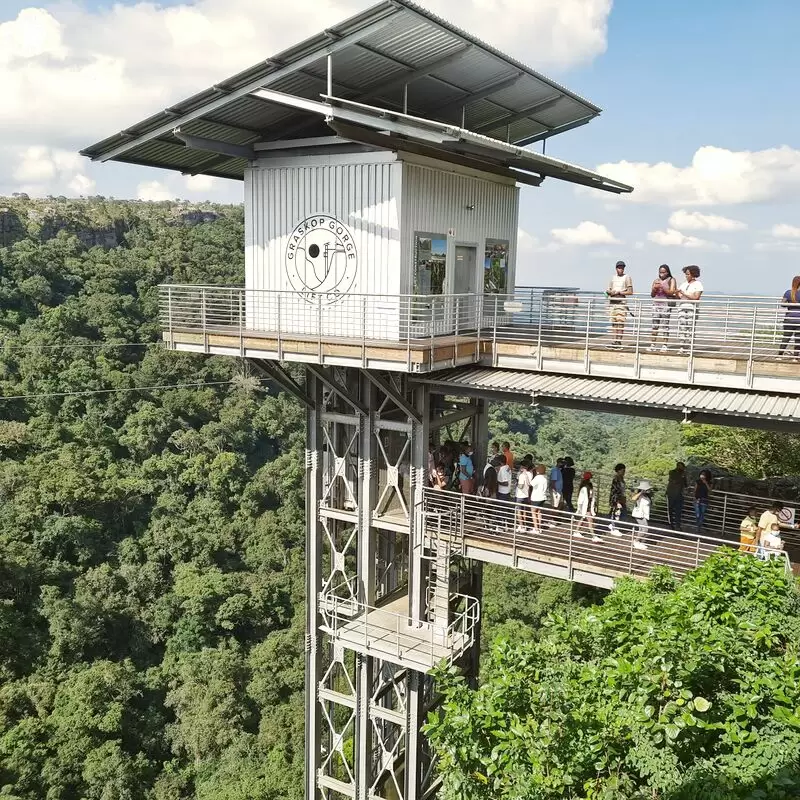 Graskop Gorge Lift Co.
R533 Graskop Gorge, Graskop
Monday - Sunday: 8:30 AM – 6:00 PM
2. God s Window
Visiting "God's Window" in White River is an exhilarating experience. This vantage point offers a breathtaking view over the Lowveld and Kruger National Park. The steep cliffs drop more than 700 meters and give a surreal, heavenly feeling. Visit the viewpoint after a rainstorm when the escarpment is covered with waterfalls - a sight rarely seen. Nearby are Bourke's Luck Potholes, a fascinating sculpture garden of nature created by centuries of water erosion.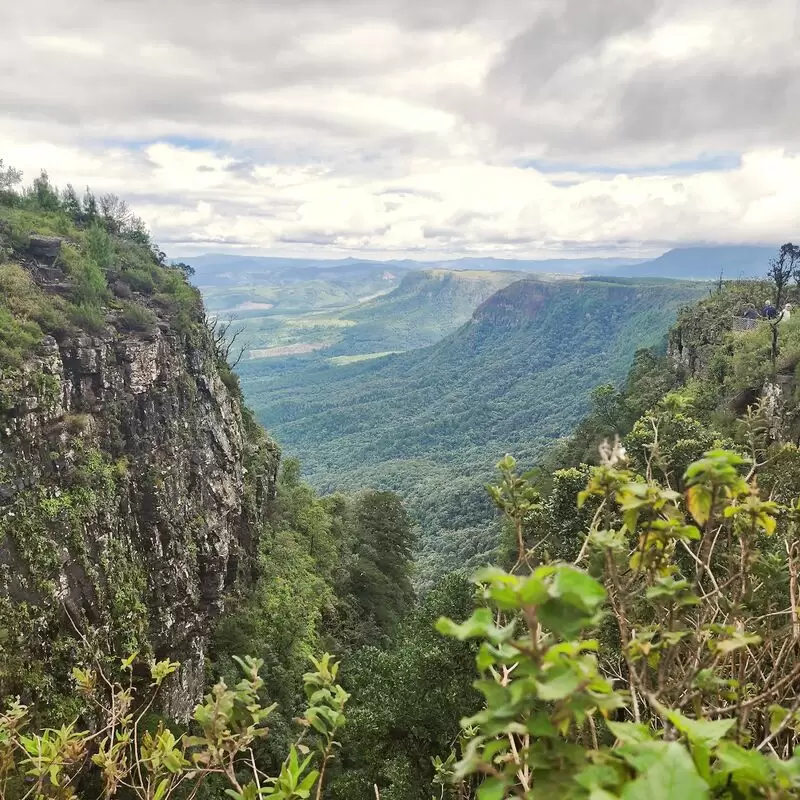 God s Window
R543, Ehlanzeni
Monday - Sunday: 7:00 AM – 5:00 PM
3. Sudwala Caves
Immerse yourself in the mystical beauty of the Sudwala Caves in White River, time capsules of our planet's past. Marvel at the stunning limestone formations that are 240 million years old! Listen to the sounds in "PR Owen Hall" and feel the cool but inviting temperatures. Don't miss the opportunity to explore the underground wonderland in Africa's longest cave system. Nearby is the Dinosaur Park, which features life-size models of prehistoric creatures that will add an extra sparkle to your unforgettable adventure!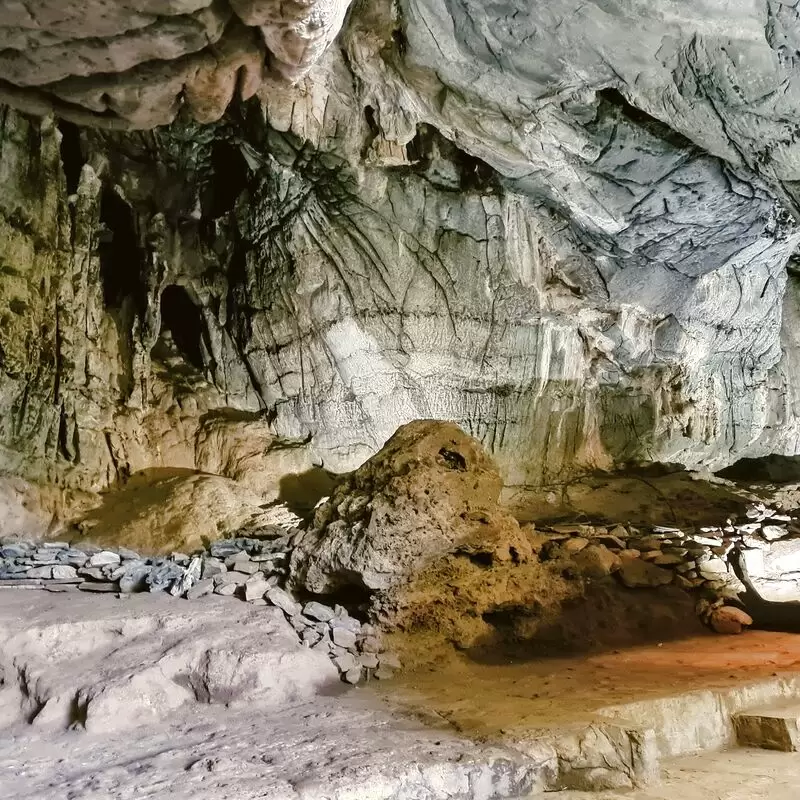 Sudwala Caves
R539, Nelspruit
Monday - Sunday: 8:30 AM – 4:30 PM
4. Lowveld National Botanical Garden
The Lowveld National Botanical Garden in White River transports you to a botanical wonderland of native and exotic flora. Set amidst a subtropical paradise, the garden is punctuated by cascades and waterfalls that contrast with the tranquil riverside paths. The "Rainforest" area is modeled on the wild atmosphere of Africa and offers a unique photo opportunity. Nearby, the "Chimpanzee Paradise" and the "Sudwala Caves" invite you to further adventures.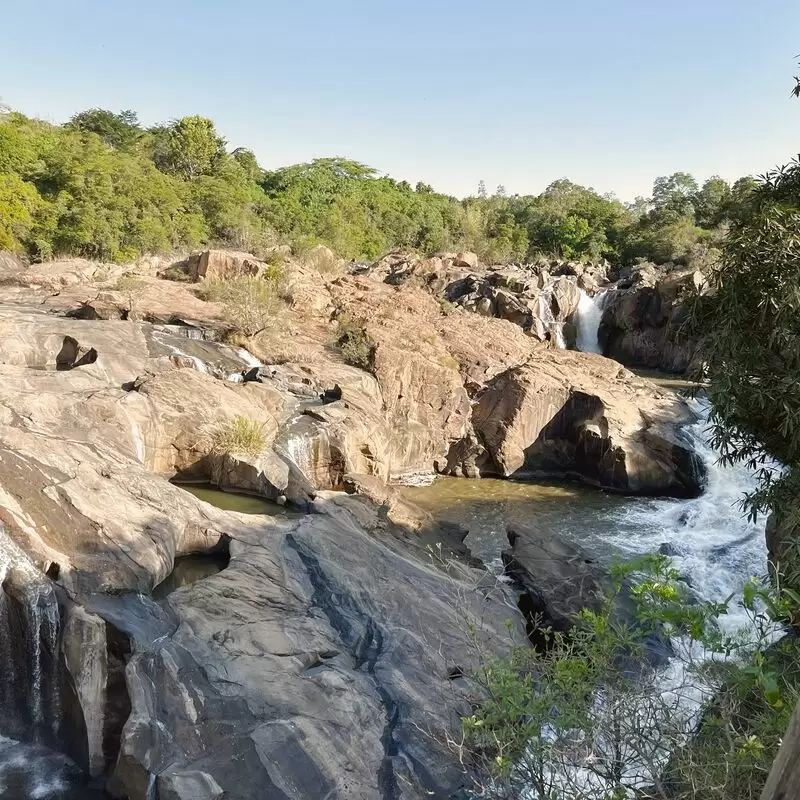 Lowveld National Botanical Garden
Emnotweni Ave, Riverside park, Mbombela
Monday - Sunday: 8:00 AM – 5:30 PM
5. Lisbon Falls
Experience the breathtaking beauty of Lisbon Falls, named after Portugal's capital. The rushing water plunges 94 meters into the gorge and offers a spectacular sight. A trail leads you to the base of these highest waterfalls in Mpumalanga. Listen to the sound of the water - it is Mother Nature's symphony. Walk through the surrounding lush green landscape where wildflowers bloom. Visit the nearby God's Window for sweeping panoramic views of the Lowveld that will leave you with breathtaking images of South Africa. Explore the area's exciting hiking trails for a healthy dose of adventure.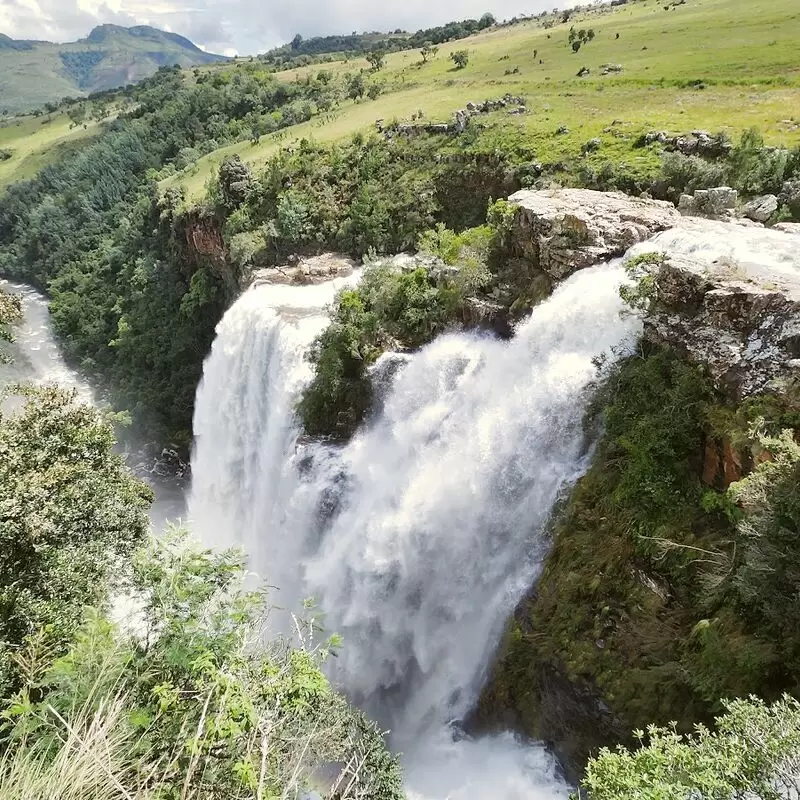 6. Lone Creek Falls
Experience the sublime power of nature at Lone Creek Falls, one of the majestic waterfalls of the White River in South Africa. A refreshing 70-meter waterfall that meets all expectations is very special. Its captivating surroundings will draw you into an enveloping mist that invigorates all the senses. With a secret picnic spot, it is a treasure trove of undiscovered romance. Just 11 km away is the charming town of Sabie, a gem with picturesque scenery and rich gold mining history.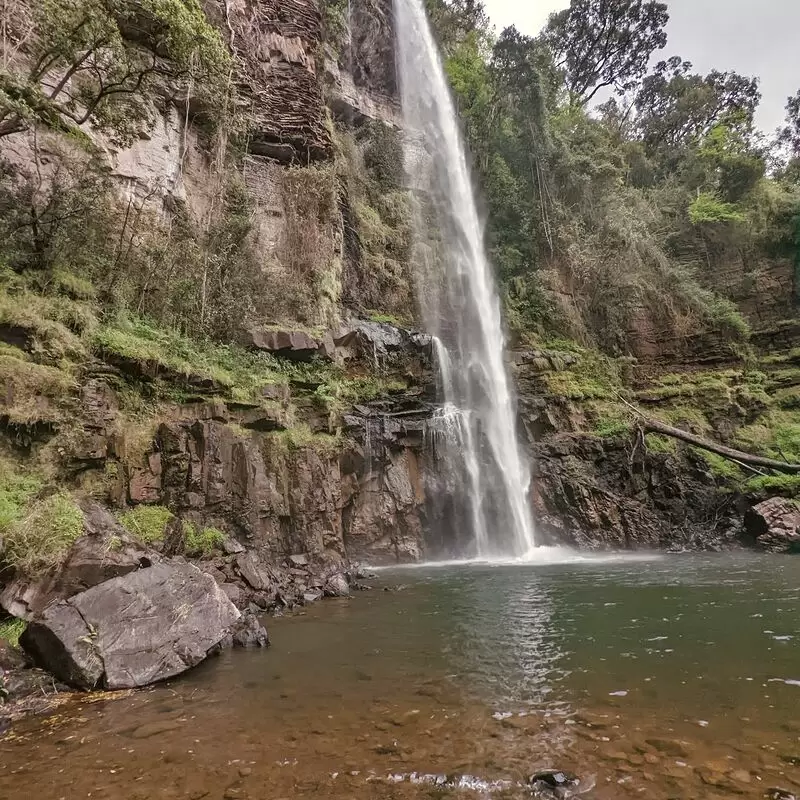 7. Elephant Whispers
Immerse yourself in the world of magnificent elephants at Elephant Whispers in White River for an unforgettable experience. Here you can interact with these magnificent animals and learn about their behavior, characteristics and importance to Africa's ecosystem. Get up close and personal for a touching experience - bonus points for elephant lovers! This eco-friendly sanctuary is located right on the soothing Sabie River and also offers exciting elephant safaris. Finally, don't miss the nearby Kruger National Park to experience wildlife up close!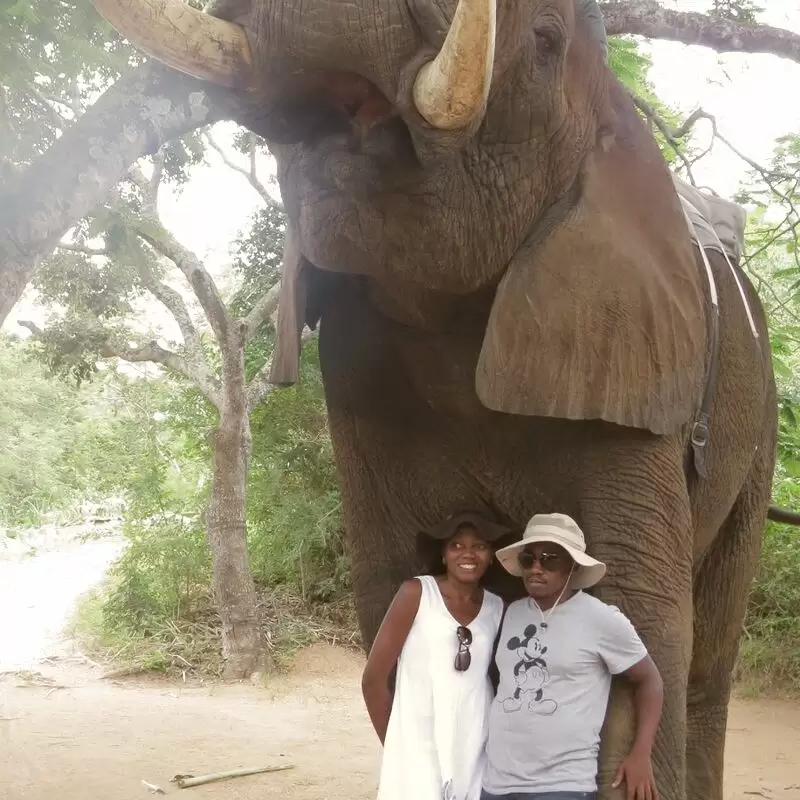 8. Berlin Falls
A visit to Berlin Falls, a natural wonder, is a must when you're in White River. Watch the water plunge 80 meters, looking like a crackling bridal veil that exudes a rustic, picturesque charm. Don't miss the opportunity to walk the path to the base of the waterfall for a mesmerizing view. Close to this attraction is the enchanting God's Window viewpoint, which overlooks the Lowveld. With nature walks and local vendors nearby, this is a perfect mix of adventure, sightseeing, and culture.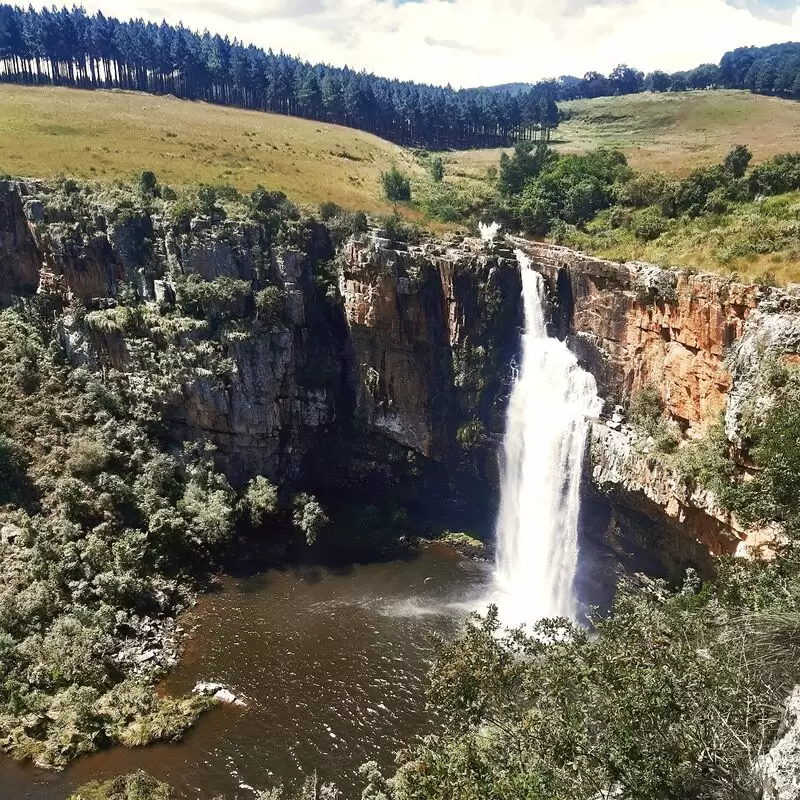 9. Mac Mac Falls
Make your way to the pristine Mac Mac Falls in White River, one of South Africa's unspoiled beauties. Discover the stunning double waterfall, a unique jewel that is part of the Panorama Route, with its 65-meter drop into a lush gorge below. The seductive sound of the falls will be your soundtrack as you traverse hiking trails with awe-inspiring views. Don't forget to peek into the gold panning ditches, an impressive relic of the gold rush era. Nearby, you can stop at the iconic God's Window, an idyllic lookout!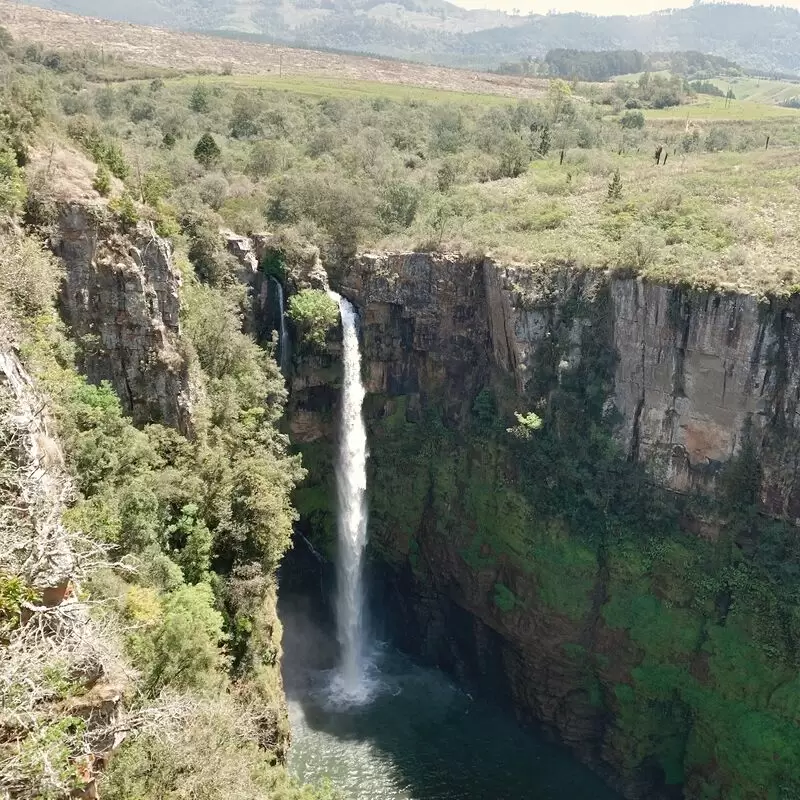 10. Ingwenyama Conference & Sport Resort
Ingwenyama Conference & Sport Resort is an undisputed gem in White River. Surrounded by the sublime beauty of Mpumalanga, the resort is a utopia for those seeking tranquility. Look forward to a variety of outdoor activities, from dawn fishing to high-energy soccer. Relax in the comfortably furnished chalets and indulge in the sumptuously prepared traditional delicacies. Nearby you can admire the impressive Blyde River Canyon, a natural wonder just a stone's throw away.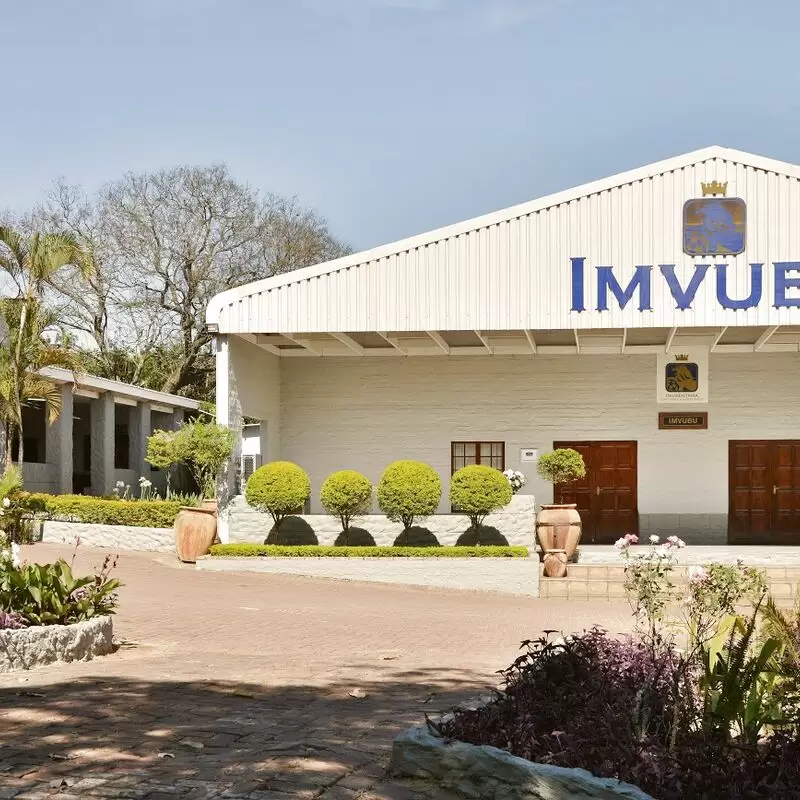 Ingwenyama Conference & Sport Resort
Farm 64, White River
Monday - Sunday: 5:30 AM – 10:00 PM
11. Chimp Eden
Unleash your wild side at Chimp Eden in White River. Here you can observe rescued chimpanzees in a natural habitat. Get a glimpse into their behavior and social dynamics. Don't forget to join the emotional conversations with keepers about their rescue stories. Just a 30-minute drive away is the stunning Kruger National Park, teeming with wildlife in their natural habitat. An unbeatable duo for any animal lover visiting White River!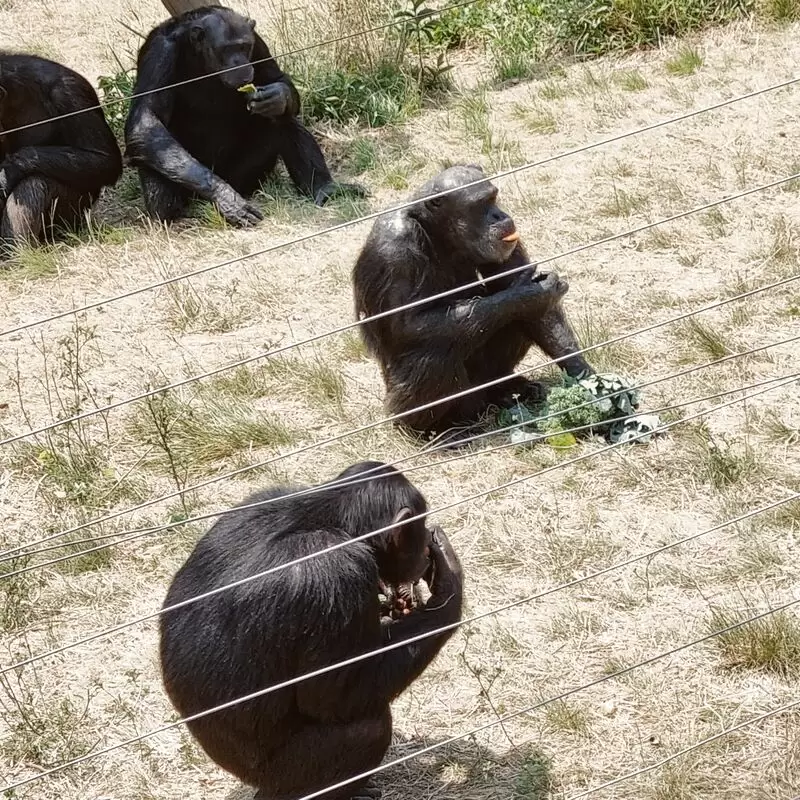 Chimp Eden
47 R40, Mbombela
Monday - Sunday: 9:45 AM – 4:00 PM
12. Muluwa Lodge
At Muluwa Lodge in White River, experience an ideal blend of rustic luxury and tranquility in the midst of the African wilderness. Wake up to a majestic sunrise and enjoy views of Crocodile Valley from one of the unique tents on the hill. The local nyala and impala herds are a sight to behold. Nearby, the famous Kruger National Park and the enchanting Sudwala Caves are waiting for you to explore. Also experience the fascinating Kuzuko Almond Snake & Reptile Centre. This lodge is a rare opportunity for an exciting encounter with nature!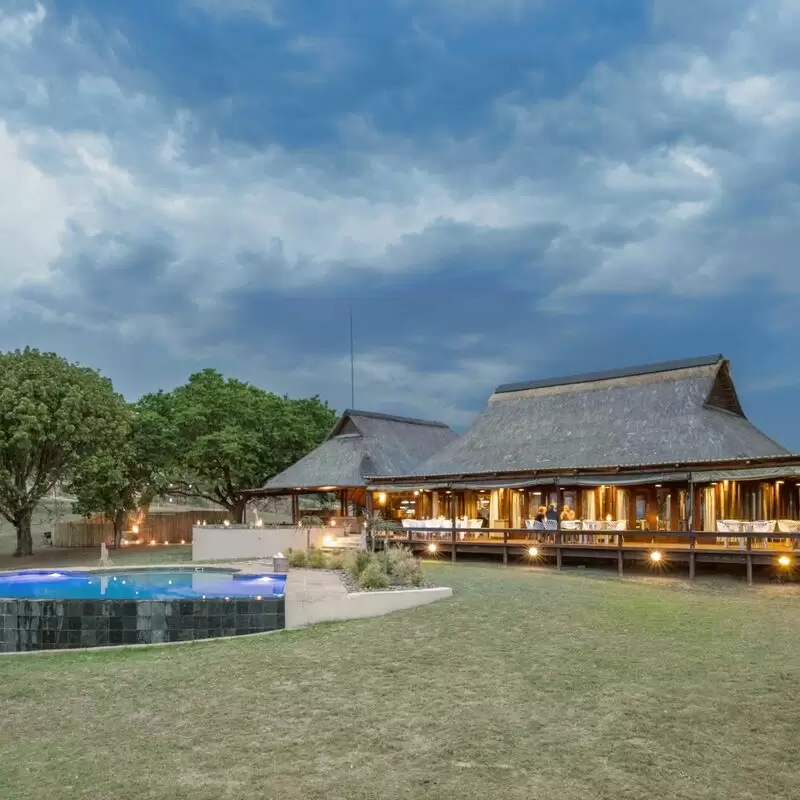 Muluwa Lodge
Likweti Bushveld Estate Curlews Road, White River
Monday - Sunday: Open 24 hours
13. Perry's Bridge Reptile Park
Perry's Bridge Reptile Park, a fascinating attraction in White River, will captivate you. Here you'll have the rare opportunity to get up close and personal with reptiles from around the world, take exciting photos and learn informative facts. Ssssss... can you hear that? That's a hissing python you're about to see! Plus, you're just minutes away from visiting the stunning Lowveld National Botanical Garden. You won't want to miss this in White River. The thrill of the trip is the most important thing!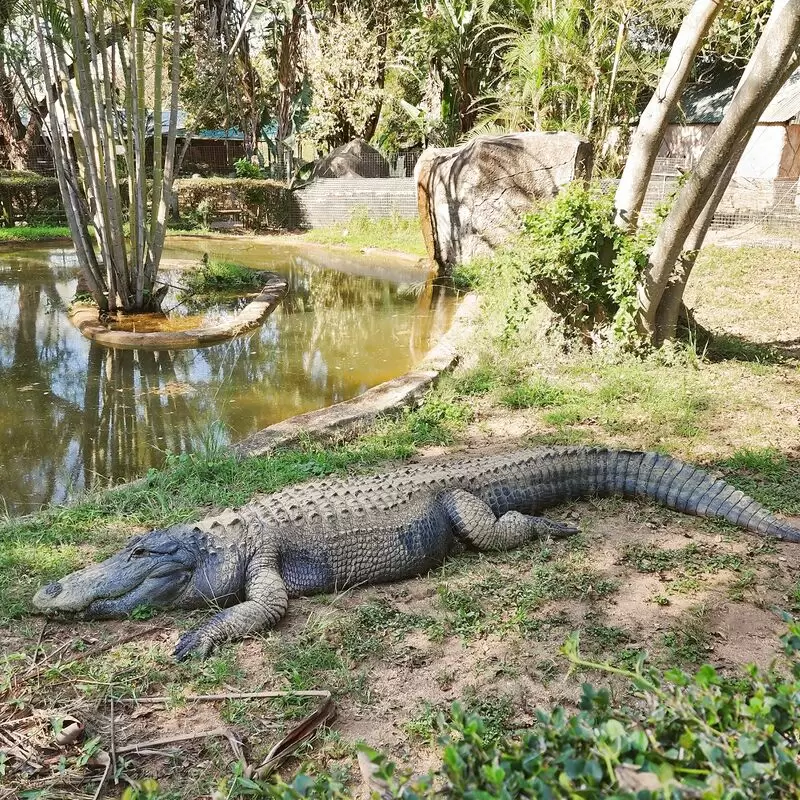 Perry's Bridge Reptile Park
R536, Hazyview, 1242
Monday - Sunday: 10:00 AM – 5:00 PM
14. Pine Lake Resort

Immerse yourself in the tranquility of Pine Lake Resort in White River, a hidden gem amid South Africa's fascinating landscapes. Unwind and enjoy the picturesque chalets, fascinating forest trails and refreshing views of the lake. It is the perfect place for anglers and boating enthusiasts. A unique experience is the nearby Casterbridge Farm, where you can get a glimpse of working on a real farm.

An exclusive insider tip is the incredible bird watching opportunities the resort offers thanks to its remarkable biodiversity.
15. Casterbridge Lifestyle Centre
Immerse yourself in the vibrant culture of White River at the Casterbridge Lifestyle Centre. Offering boutiques, galleries and a cinema, it's a haven for those in search of authentic South African art, crafts and delicacies. Don't miss the Vintage Motor Museum, where pre-1950 cars star. Nearby is the beautiful White River Country Club, perfect for a quick round of golf or a leisurely lunch. It's a delightful mix of leisure and local culture.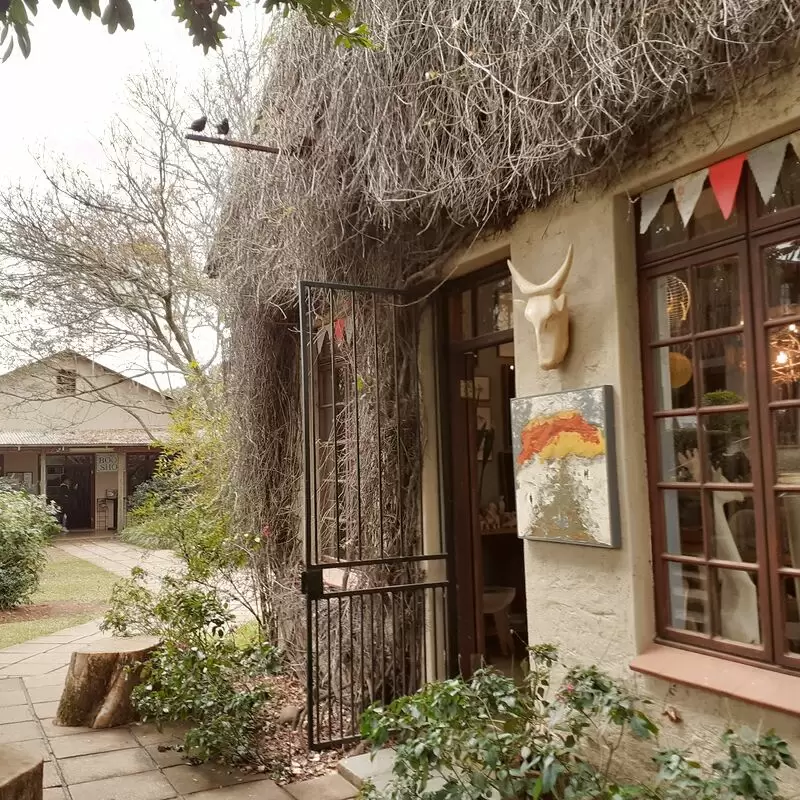 Casterbridge Lifestyle Centre
R40, White River
Monday - Friday: 9:00 AM – 4:30 PM
Saturday: 9:00 AM – 3:00 PM
Sunday: 9:00 AM – 2:00 PM
16. Horse Shoe Falls
For a unique experience in White River, visit Horse Shoe Falls, a hidden gem off the beaten path. Gorgeous natural beauty, lush greenery, tranquil atmosphere - the semi-circular waterfall offers a magnificent panorama not to be missed. A swim here is refreshing and a treat for the senses. Spend an adventurous day rappelling, the secret thrill of the locals. Afterwards, explore the nearby Sudwala Caves, an impressive prehistoric wonder just half an hour's drive away.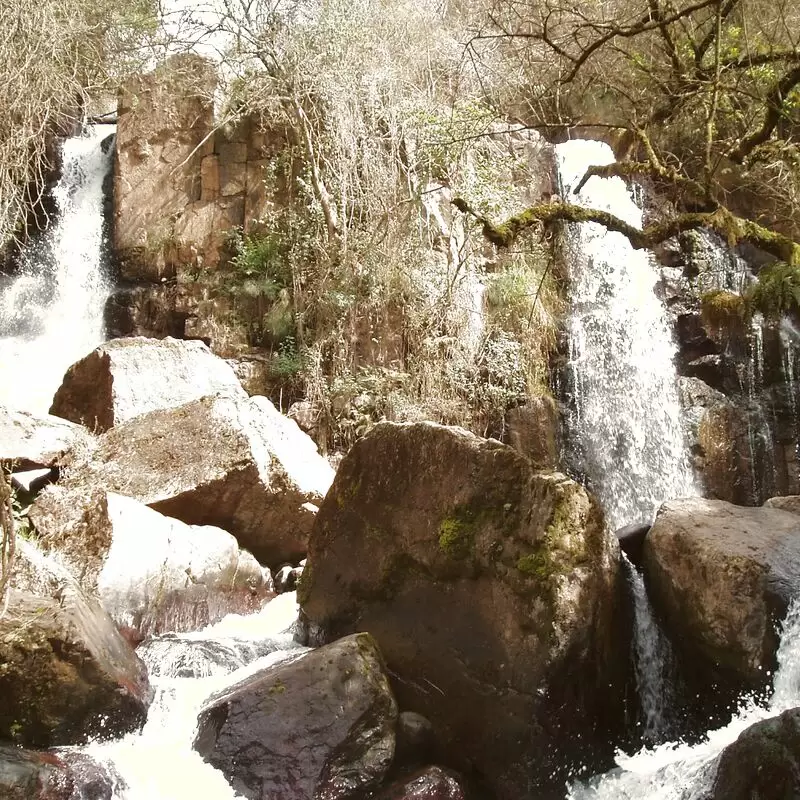 Horse Shoe Falls

Monday - Sunday: 9:00 AM – 5:00 PM
17. Sabie Falls
A visit to Sabie Falls in White River is a must for nature lovers! Its tranquil and pristine beauty is captivating. The roar of the falling waters creates a heavenly atmosphere that engages your senses. The waterfall plunges from an impressive height of 75 meters, making it an excellent photo opportunity. Don't forget to explore the old timber plantations along the way. For an added adventure, visit the nearby Mac Mac Pools, known for its pristine swimming holes. The backdrop of the White River will enchant you!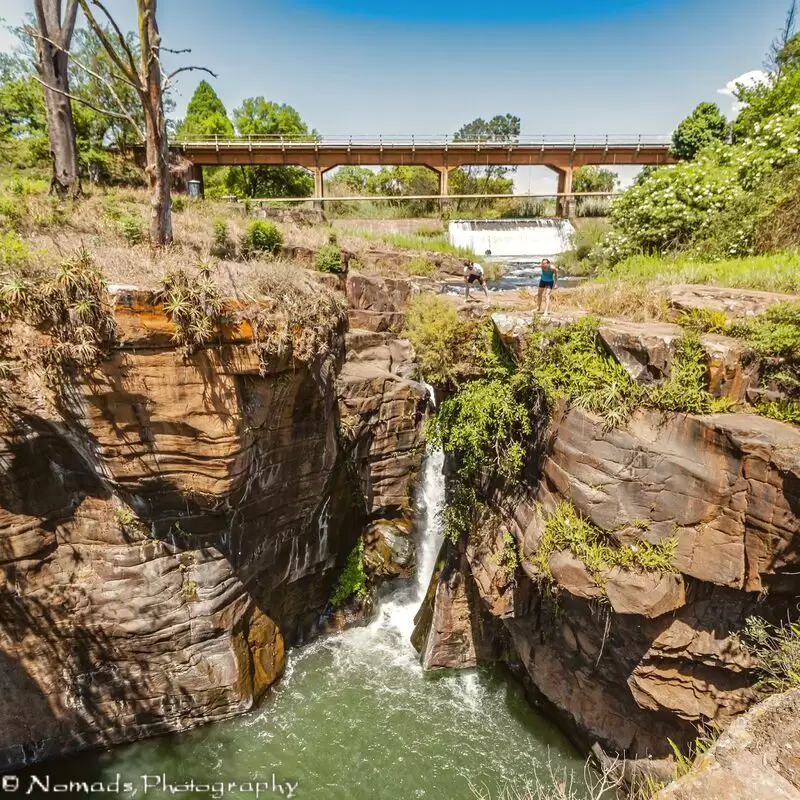 Sabie Falls
Main Rd, Sabie, 1260
Monday - Sunday: 8:00 AM – 5:00 PM
18. Malelane Gate Kruger National Park

Experience the fascinating Malelane Gate in the Kruger National Park, a natural gateway to abundant wildlife and enchanting wild landscapes. The park is less crowded and offers an intimate contact with nature. Spot the "Big Five," enjoy breathtaking sunset views and experience the thrill of a night drive.

A unique insider tip? Plan a visit in spring, when the wildflowers are especially lush. Also nearby is Leopard Creek Golf Course, which offers a mix of sport and wilderness and promises a unique thrill.

Malelane Gate Kruger National Park
R570
19. Skyway Trails
Skyway Trails" offers an adrenaline-pumping activity with the Aerial Cable Trail. Glide over the pristine natural beauty of Induna Gorge and enjoy unparalleled views of the native flora and fauna. This is not just about adventure, but also a quieter, more comprehensive understanding of the ecosystem. After your adventure, visit the nearby Hazyview Elephant Sanctuary for a touching encounter with the gentle giants. Unleash your inner adventurer in this paradise-like place, unsurpassed in its beauty and diversity.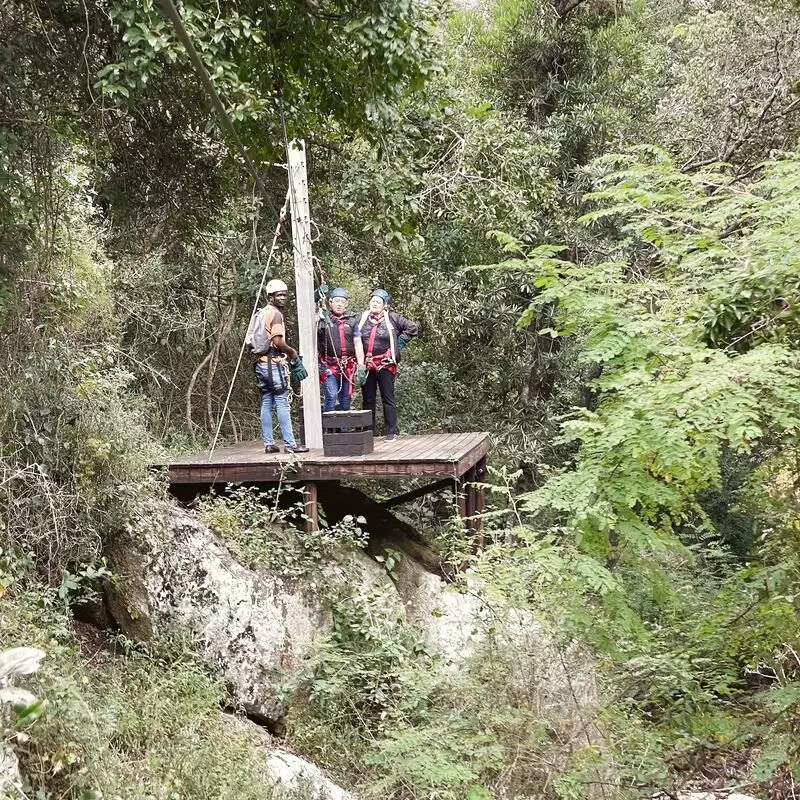 Skyway Trails
Perry's Bridge Trading Post, Cnr Main Rd Hazyview and Sabie Rd, Hazyview
Monday - Sunday: 8:00 AM – 5:00 PM
20. Oliver's Restaurant Lodge and Wellness
At Oliver's Restaurant, Lodge and Wellness in White River, you'll find the perfect blend of gourmet cuisine, wellness and comfortable accommodations. Marvel at the breathtaking views of the nearby Whiteriver Golf Course from your private balcony - a perk few establishments offer. Indulge in delicious continental and Mediterranean dishes accompanied by award-winning South African wines. Don't miss the unique South African treatments at the Wellness Centre. Just a stone's throw away is the Kruger National Park, which offers an unforgettable safari experience.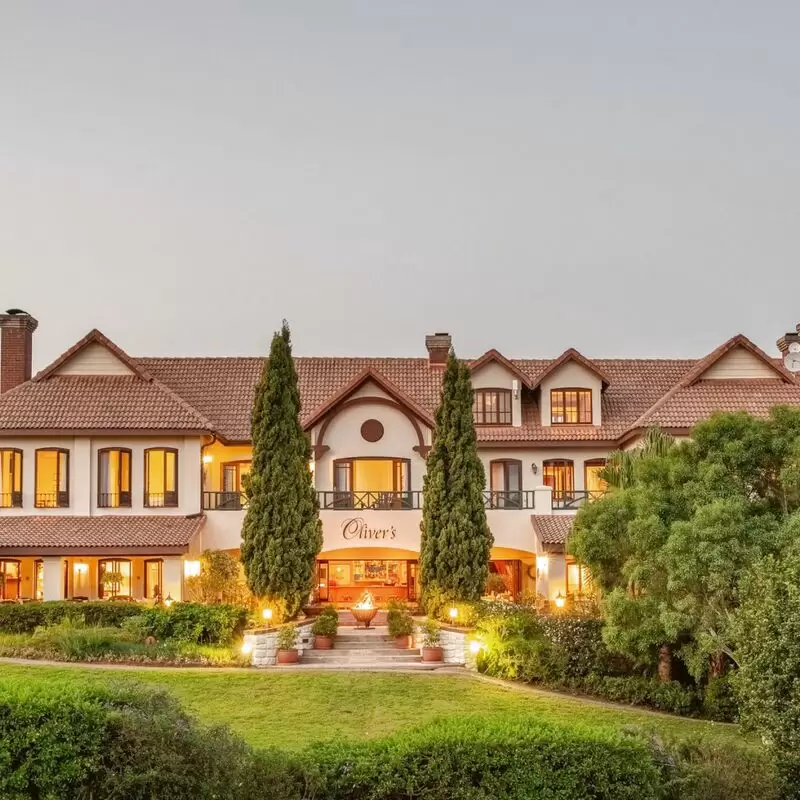 Oliver's Restaurant Lodge and Wellness
Oliver's Pine Lake Drive White River Country Estate, White River
Monday - Sunday: 7:30 AM – 9:00 PM
Tuesday - Saturday: 7:30 AM – 10:00 PM
21. Induna Adventures Hazyview
Induna Adventures Hazyview in White River is a paradise for adrenaline junkies and offers various adventure activities such as whitewater rafting, quad biking and zip-lining. Amidst the enchanting green landscape, you will have impressive views and may even spot some wildlife. A ride on the 14 km Panorama Route is an added bonus. The friendly and knowledgeable staff will make sure you feel safe while you satisfy your thirst for adventure! Just remember, due to its popularity, be sure to make reservations in advance. Nearby, don't miss the magical Elephant Whispers Sanctuary.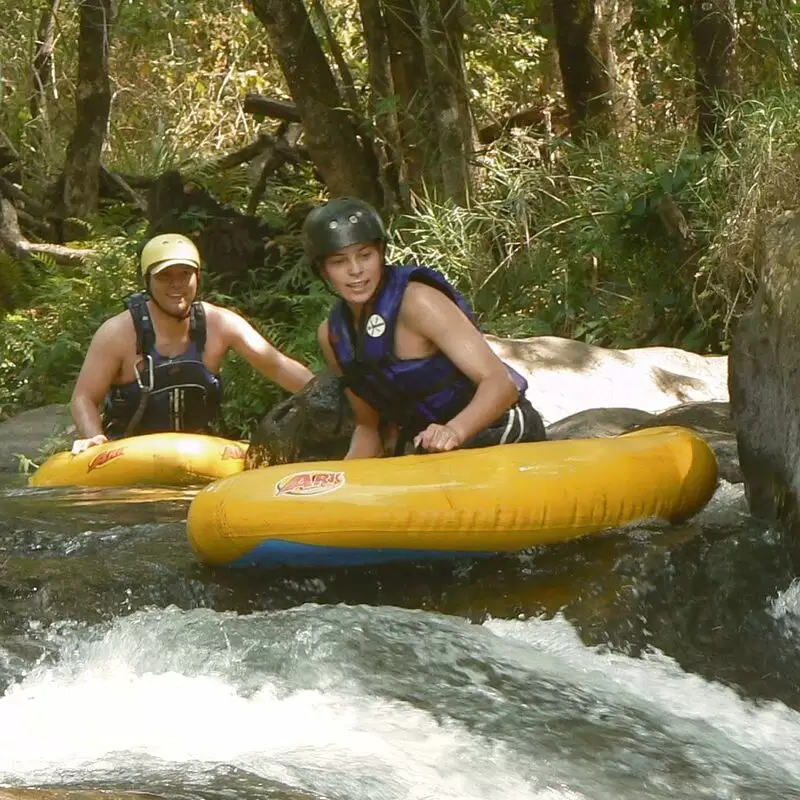 Induna Adventures Hazyview
Sabie Rd R536, Hazyview
Monday - Sunday: 8:00 AM – 5:00 PM
22. Premier Hotel The Winkler
Premier Hotel The Winkler is the epitome of luxury nestled in White River, South Africa. It offers sleek, modern décor and unparalleled views of the lush surrounding landscapes. Here, you can cozy up in a stylish room with a balcony after exploring the breathtaking sights. Sip an exotic cocktail by the pool and enjoy a gourmet journey at the on-site restaurant. Nearby are the breathtaking Kruger National Park and the enchanting Lowveld Botanical Gardens! Enjoy the tranquility of this hidden gem of South Africa.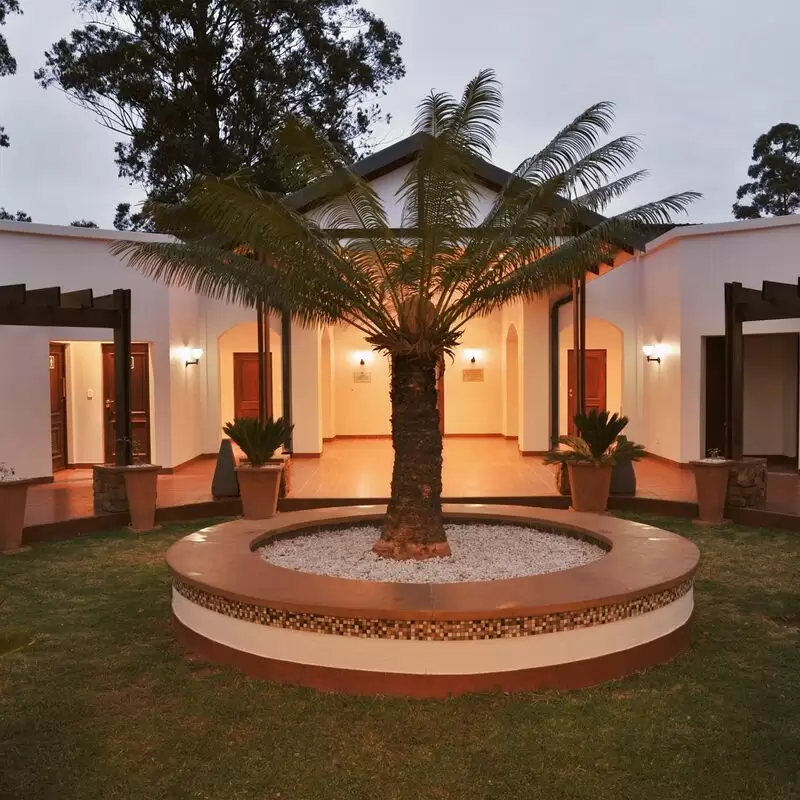 Premier Hotel The Winkler
R538 & Numbi Gate Road, White River
Monday - Sunday: Open 24 hours
23. Forest Falls
Forest Falls in White River is an enchanting off-the-beaten-path experience that transports you to a world of waterfalls and lush greenery. The trail is a hiker's paradise and beckons with the promise of an impressive 65-foot waterfall! Around the alluring natural pool, fabulous white butterflies create a special magic. Nearby is the enchanting Chimp Eden Sanctuary, where you can meet rescued chimpanzees. Forest Falls and its surroundings offer nature at its best.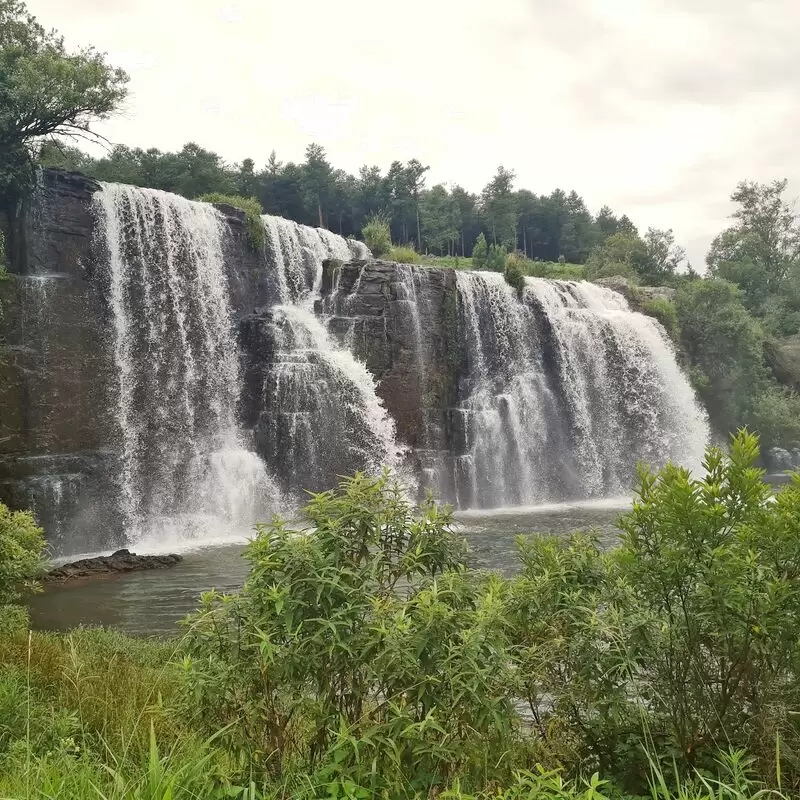 24. Nottinghill Equestrian Estate
Enjoy exhilarating experiences on horseback at Nottinghill Equestrian Estate, an absolute paradise for horse lovers. This beautiful farm offers guided horseback rides through lush forests and plantations, suitable for all ages and experiences. Enjoy the unique relationship with the majestic horses under the bright blue sky. A visit here is incomplete without trying the homemade lemonade. Just a stone's throw away is the fascinating Orange Wine Route for wine lovers. An unforgettable blend of natural beauty, adventure and tranquility awaits you in White River.
Nottinghill Equestrian Estate
PLOT 34( Y41E Yaverland Rd, White River
Monday - Friday: 7:30 AM – 6:00 PM
Saturday: 7:30 – 11:00 AM
Sunday: Closed
Best Time to Visit White River
The best time to visit White River, South Africa, depends largely on your preferred activities. However, the mild and dry winter months from May to September are typically favorable for game viewing. The warm summer months from November to March are ideal for bird watching and outdoor activities. Always inquire about the time of year before you travel.
Annual Weather in White River
White River 3-Day Forecast
Wed, 27 September
Night
59 °F
15 °C
0%
Morning
56 °F
14 °C
71%
Afternoon
56 °F
14 °C
69%
Evening
56 °F
13 °C
67%
Thu, 28 September
Night
57 °F
14 °C
65%
Morning
57 °F
14 °C
86%
Afternoon
70 °F
21 °C
81%
Evening
65 °F
18 °C
80%
Fri, 29 September
Night
59 °F
15 °C
0%
Morning
61 °F
16 °C
0%
Afternoon
82 °F
28 °C
0%
Evening
75 °F
24 °C
0%
Questions & Answers

What is the local language spoken in White River?

The predominant language in White River, South Africa, is Swazi, but Zulu and Tsonga are also widely spoken in the region. Given the diversity and various ethnic groups, there are also a handful of other local languages in the region. However, English is also widely spoken, especially in business and tourism, making it easily accessible to foreign visitors.

Are there any local delicacies one must try?

In White River, South Africa, you must try the traditional braai, a South African barbecue that often uses boerewors, a local type of sausage. Indulge your palate with biltong, a famous cured and dried meat snack. Sample local game dishes or fresh trout from nearby farms. Pair it with some delicious South African wines from local wineries. Amarula, a cream liqueur made from the local marula fruit, is a must.

How safe is White River for tourists?

White River is considered relatively safe for tourists. However, as with any other destination, it is advisable to be cautious and aware of your surroundings, especially at night. While violent crimes are generally rare, petty crimes such as pickpocketing or bag snatching can occur. Tourists are advised to avoid remote areas and keep their valuables safe. Always follow the safety advice of your travel agent or local authorities.

What is the local culture like in White River?

White River, South Africa, is a multicultural community that reflects the richness of the Rainbow Nation. It combines aspects of Zulu, Swazi, Ndebele and Afrikaner cultures and exudes warmth and hospitality. Local residents frequently host craft markets, selling handmade products ranging from pottery to beadwork. Community gatherings often celebrate local music, dancing and traditional South African dishes. The city is marked by distinctive elements of tribal traditions, British colonial influences, and Afrikaans camaraderie.

Can you recommend local tour guides or tour companies?

But safe! Earthstompers Adventures is a fabulous choice to experience White River, South Africa. They offer exceptional, environmentally conscious tours with knowledgeable local guides. Whether you want to explore the breathtaking Panorama Route or join an exciting safari in Kruger National Park, you've come to the right place. Another notable option is Wild Planet Safari, a company known for its amazing outdoor adventures, including wildlife viewing and cultural experiences. Both companies strive to provide unforgettable experiences of White River's unique beauty and culture.

What are the main modes of transportation in White River?

White River, South Africa, offers a variety of transportation options for both locals and tourists. Public minibuses are a commonly used mode of transportation. For personal use, driving is typical, with several companies offering rental cars. There are also cabs with meters and mobile apps like Uber that make traveling around the city easier. Some visitors may also use the nearby Kruger Mpumalanga International Airport for transportation to and from the city.

Are there opportunities for wildlife sighting in White River?

White River in South Africa definitely offers numerous opportunities to observe wildlife. The region is famous for its exotic variety of game and bird species. You can visit the Kruger National Park, the largest game reserve in South Africa, located nearby. In this extraordinary place, visitors have the opportunity to see the Big Five - lions, leopards, rhinos, elephants and Cape buffalo - as well as a variety of other magnificent wildlife. It is indeed an unparalleled wildlife viewing experience.

Does White River have nightlife?

Yes, White River has a vibrant nightlife with a mix of local pubs and restaurants offering evening entertainment. Popular venues like Oliver's Restaurant and Lodge and GumTreez Pub & Grill provide visitors with a relaxed and enjoyable environment to unwind. Whether you prefer a quiet evening with a loved one or an exciting night out with friends, White River's nightlife offers a little bit of everything to suit all preferences.

Is it easy to navigate around White River on my own?

Yes, it is relatively easy for visitors to get around White River on their own. The city is quite small and compact and can be easily explored on foot, by bike or by car. English is widely spoken, and locals are known for their friendliness and willingness to give directions when needed. Roads are well signposted, and maps are available at tourist offices or hotels. However, guided tours are recommended for visiting remote natural attractions or safari parks.

Do I need any specific vaccinations to visit White River?

Travelers to White River, South Africa, are generally advised to get vaccinated against hepatitis A, typhoid and yellow fever, especially if you are coming from a country where these diseases are common. Tetanus and rabies vaccinations are also beneficial if you are planning outdoor activities. It is also worth considering a prescription for antimalarial medication, as malaria is common in certain parts of the country. Always consult your doctor for individual advice.

Can I find vegetarian or vegan food options in White River?

Vegetarian and vegan options are available for travelers in White River, South Africa. Many restaurants and eateries are increasingly catering to different dietary needs and offering vegetarian and vegan alternatives on their menus. Local markets also offer a wide selection of fresh fruits, vegetables and other vegan-friendly products. With a mix of traditional and international cuisine, White River is a foodie's delight that doesn't ignore vegan and vegetarian travelers.

Are credit cards widely accepted in White River?

Yes, credit cards are widely accepted in White River, South Africa. Larger businesses such as hotels, restaurants and stores usually accept all major credit cards such as Visa, Mastercard and sometimes American Express. However, it is advisable to have some cash on hand for smaller stores or street vendors that may not accept cards. Inform your bank before traveling to avoid unnecessary blocking of your card due to international transactions.

How is mobile phone coverage in White River?

Mobile coverage in White River, South Africa, is generally good, as the city is served by all major South African telecommunications providers. Signal strength may vary depending on your location, especially if you move to more rural or mountainous areas. However, in the city and major tourist areas, network coverage should be sufficient for calls, text messages and data services. Travelers are advised to check with their home network for roaming charges.

What kind of plug adapter do I need for South Africa?

For South Africa, you need a type M plug adapter. This type of adapter is characterized by its large three-pin design, with two parallel pins and a grounding pin forming a triangular pattern. Type M is the standard in South Africa and is not common in other countries. Remember that plug adapters only change the physical plug, not the voltage. So check if your device is compatible with the 220-240 V used in South Africa.

What is the usual tipping etiquette in White River?

In White River, South Africa, it is customary to tip for good service. When dining out, it is customary to tip about 10-15% of the total bill. However, it is at the discretion of the individual. For services such as tours and transportation, a tip of a few rands is also considered acceptable. Always remember that tipping is not mandatory, but is appreciated.

How can I find a reliable taxi service in White River?

Finding a reliable cab service in White River, South Africa could be simple and easy. Most hotels and guesthouses in the area can arrange cab services for you - they usually have contacts with trusted local operators. Alternatively, you can use popular ride-hailing apps like Uber or Bolt. These apps are widely available across the country and offer convenient, reliable and safe transportation options.

Where can I find medical help if needed?

The most well-known medical facility in White River, South Africa, is Life Cosmos Hospital, which offers a comprehensive range of medical services. It is known for its excellent medical care and professional medical staff. Alternatively, the White River Pharmacy in the city center can help with minor medical problems or medication needs. In case of emergency, please dial the national emergency number 112 for immediate assistance.

Is English spoken and understood widely in White River?

Yes, English is widely spoken and understood in White River, South Africa. The city is a popular tourist destination and caters to English-speaking visitors. Most restaurants, stores and hotels have English-speaking staff. Signage and informational materials are also generally in English. However, the local language may vary as the region is multicultural and multilingual. English-speaking travelers should not encounter language barriers in White River.

What kind of wildlife can I see in White River?

White River, surrounded by the lush natural beauty of South Africa, offers visitors the opportunity to view a variety of wildlife. In nearby Kruger National Park, the famous Big Five - lions, leopards, elephants, rhinos and buffalo - roam freely. Other native animals you may encounter include giraffes, zebras, numerous bird species such as African fish eagles and kingfishers, as well as reptiles and insects found only in this region.

How do I respect local customs and traditions?

When visiting White River, South Africa, it is important to be polite, respectful and patient. Greet locals in their native language whenever possible. Respect the privacy and personal space of locals and ask permission before taking photos. Tipping for services is customary. When visiting sacred sites or public places, be sure to dress modestly. Try to participate in local traditions and avoid bringing up sensitive topics such as politics, religion, or apartheid. Always respect the cultural, historical and natural heritage of the region.

Can I drink tap water in White River?

While tap water in South Africa is generally considered safe, visitors to White River are advised to stick to bottled water. This is due to possible inconsistencies in water treatment, varying mineral content, and possible exposure to local bacteria that can cause stomach upset in visitors. Bottled water is readily available at local stores and is served at most restaurants and lodging establishments.

How are public restrooms in White River?

Public restrooms in White River, South Africa, are generally well-maintained and regularly cleaned, with essential amenities like toilet paper and hand-washing facilities. As in any city, conditions can vary, but toilets in popular tourist spots, shopping centers and official buildings tend to be of a higher standard. In some cases, a small fee is charged for use. It is advisable to carry disinfectant wipes or hand sanitizer, depending on personal preference.

What is the dress code in local churches and temples?

In White River, South Africa, there is no strict dress code for churches and temples, but visitors are generally expected to dress modestly and respectfully. This usually means refraining from revealing clothing and wearing knee-length or longer skirts or pants and tops that cover the shoulders. Visitors should also avoid flashy jewelry or bright colors. It is advisable to observe what the locals are wearing and follow their lead.

Are there local etiquette or customs I should be aware of?

In South Africa, including White River, it is common to greet people with a warm smile and a handshake. South Africans are generally polite and respectful, so courtesies such as "please" and "thank you" are very helpful. It is important to respect local cultures and traditions, especially in rural areas. Tipping is also common in restaurants and for services. Avoid political discussions, as they may involve sensitive topics. Finally, dress conservatively, especially when visiting religious and cultural sites.

How do I deal with emergency situations in White River?

In emergencies in White River, South Africa, stay calm and act quickly. Dial 10111 for police and 10177 for medical services; these numbers will connect you to emergency services 24 hours a day. Locals are generally very helpful, so don't hesitate to ask for help. Two local hospitals, Nelspruit MediClinic and Busamed Lowveld Private Hospital, provide comprehensive medical care. Always have travel insurance and emergency contact information on hand.

Feedback

I hope you found this article informative and helpful. I'm eager to improve the content and make it even more valuable for you. If you have any feedback or suggestions, I would love to hear from you.

Do you have any tips or hidden gems that you think should be added to the list? Are there any areas that you feel could use more explanation or clarification?

Your input is greatly appreciated and will help us to continue providing high-quality content that meets your needs and interests. Please feel free to share your thoughts.