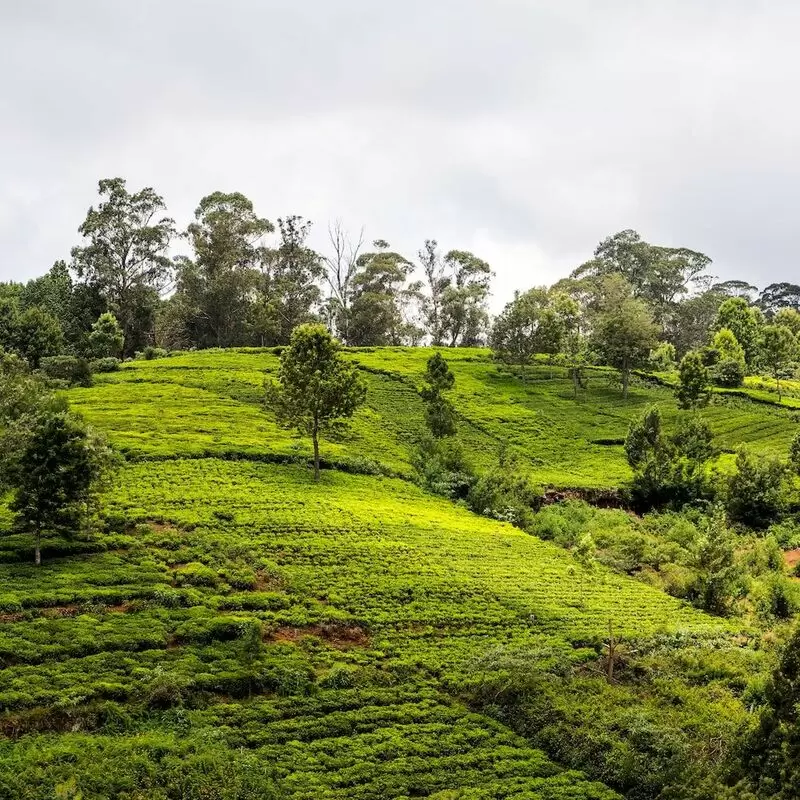 1. Government Botanical Garden
Discover the enchanting beauty of the Government Botanical Garden in Coonoor! This horticultural paradise is a treasure trove of over a thousand plant species, including some rarities. Don't miss the large Italian-style garden in the center. The garden hosts an annual fruit and vegetable show with giant vegetable sculptures. Also visit nearby Sim's Park with its unique, naturally formed boating pond. Be enchanted by the perfect blend of botany and beauty during your visit.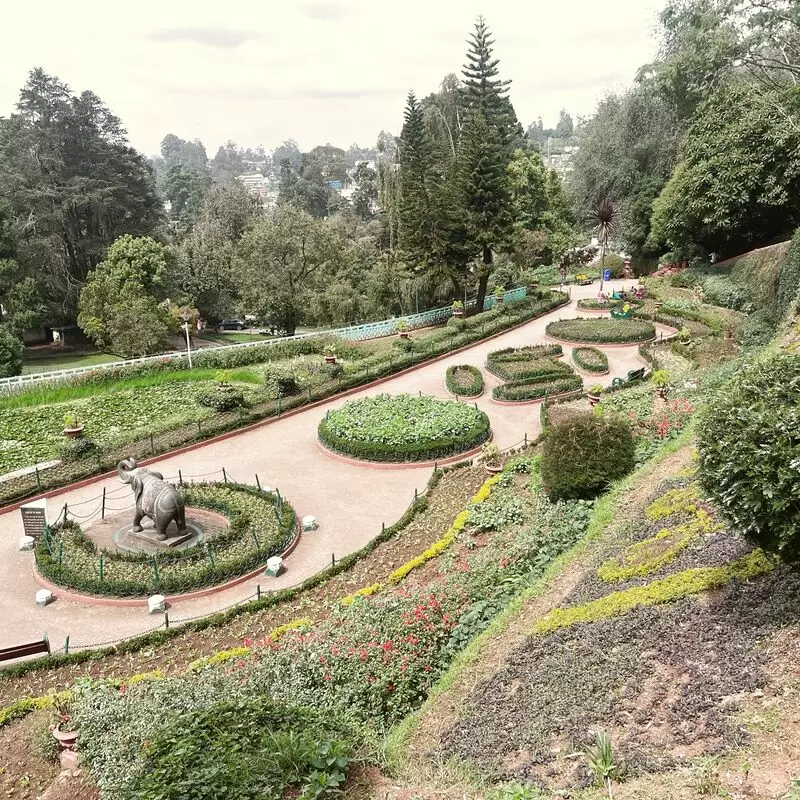 Government Botanical Garden
CP96+HH2, Vannarapettai, Ooty
Monday - Sunday: 7:00 AM – 7:00 PM
2. Nilgiris tea
Immerse yourself in the aromatic experience of Nilgiris Tea in Coonoor. Marvel at the emerald green tea plantations as you sample the freshest blends of tea. Experience up close the intricate process of tea making, from leaf picking to packaging. Don't miss the opportunity to buy exclusive Nilgiris tea and homemade chocolates, known only to the experienced locals. After tea tasting, visit Dolphin's Nose viewpoint, just a few kilometers away, which offers breathtaking panoramic views of mountains, valleys and tea plantations.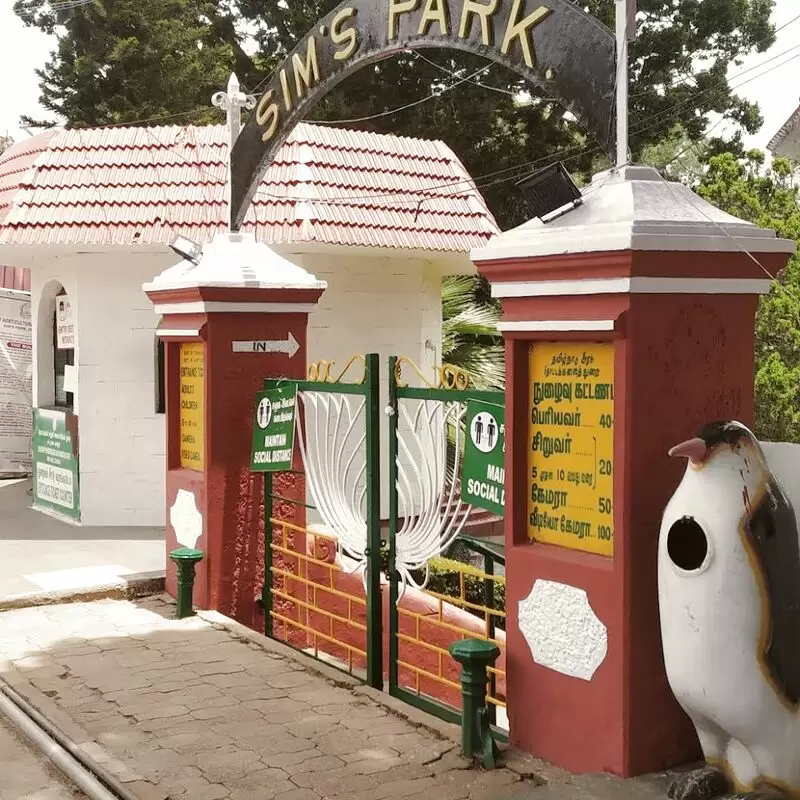 Nilgiris tea
Sims park, Coonoor
Monday - Sunday: 9:00 AM – 6:00 PM
3. Wenlock Downs 9th Mile Shooting Point

Explore Wenlock Downs 9th Mile Shooting Point and experience its immaculate panoramic views. This beautiful piece of paradise provides a perfect backdrop for pictures with its rolling meadows and majestic eucalyptus trees. Because of its pristine landscapes, it is a favorite spot for film directors.

Insider tip: Try to photograph the breathtaking sunset over the meadows! Nearby are the enchanting Pykara waterfalls and the tranquil lakes of Ooty, making your trip in Coonoor even more beautiful.

Wenlock Downs 9th Mile Shooting Point
CJVF+779, Coimbatore-Ooty-Gundlupet Hwy, Tamil Nadu 643005

Monday - Sunday: 7:00 AM – 6:45 PM
4. Tamilnadu Tourism Ooty Boat House
Venture into the heart of Coonoor's nature and explore Tamilnadu Tourism's famous Ooty Boat House. Paddle through the tranquil waters of Lake Ooty in a charming rustic rowboat. The boat house not only offers boat rides, but also an amusement park and a charming restaurant for an impromptu picnic. Complement your experience with an adventurous bike ride around the lake. Nearby is also the Thread Garden, with a unique collection of flowers and plants, all made by hand from thread - a treat for art lovers.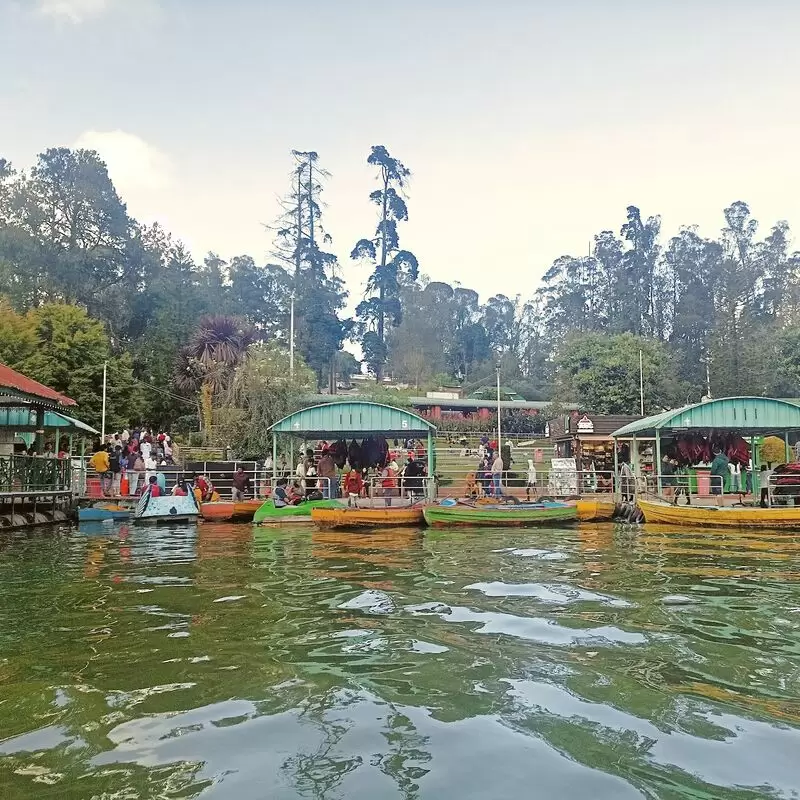 Tamilnadu Tourism Ooty Boat House
2, N Lake Rd, Kathadimattam, Ooty
Monday - Sunday: 9:00 AM – 6:00 PM
5. Government Rose Garden

The Government Rose Garden in Coonoor is a horticultural showcase bursting with bright blooms and lush greenery. It's not just a collection, but an array of some 20,000 rose plants with over 2,800 varieties to delight your senses. Breathe in the fragrant air and take stunning photos against the backdrop of the Nilgiri Hills.

An insider tip: Visit the park in May when the roses are in full bloom! Also, take a short walk to the nearby Dolphin's Nose viewpoint for mesmerizing views of the forests and beautiful Catherine Falls.

Government Rose Garden
Horticulture House, Elk Hill Rd, Bombay Castel, Ooty

Monday - Saturday: 7:30 AM – 6:30 PM
Sunday: 9:00 AM – 6:30 PM
6. Pykara Waterfalls
Be enchanted by the natural splendor of Pykara Falls, a heavenly cascade amidst the lush landscape of Coonoor. Enjoy the tranquility and admire the water cascading down the picturesque heights. The soothing sound of the waterfalls offers a refreshing break from city life. Click a picture or two for the gram! To top off your trip, you can also visit Lake Ooty, about 20 km away, known for its breathtaking views and boat rides!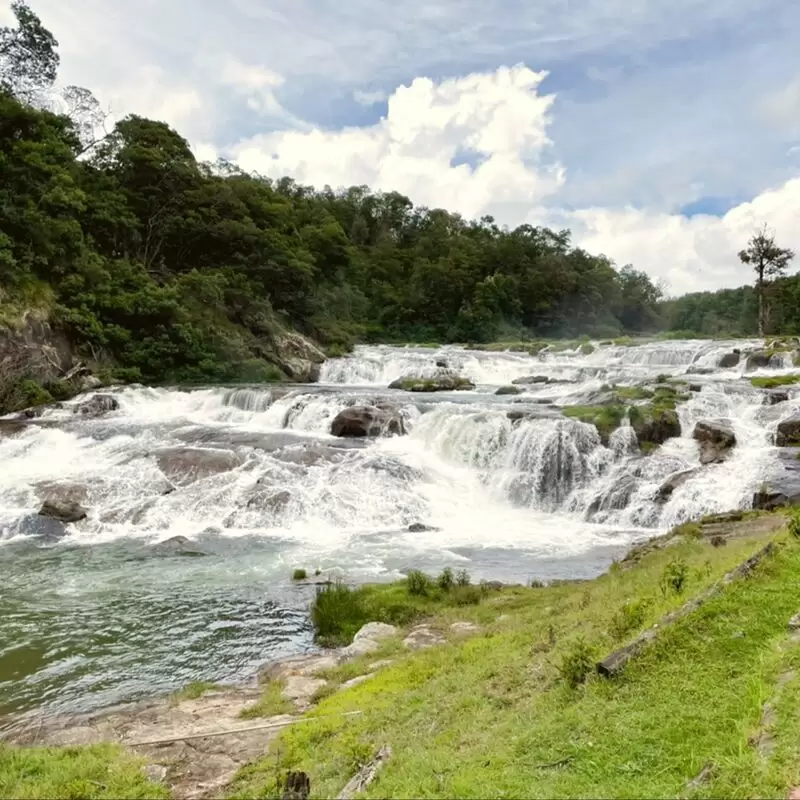 Pykara Waterfalls
FJF3+5M2, Pykara, River
7. Karnataka Siri Horticulture Garden
A magnificent floral oasis, the Karnataka Siri Horticulture Garden is a must-see in Coonoor. The flamboyant roses, dahlias and marigolds come into their own in the fresh mountain air. When the rare Kurinji flowers bloom, which only appear once every 12 years, it's an insider's experience. Explore nearby Dolphin's Nose, which offers breathtaking views of the green-carpeted valleys and feeds your spirit of discovery in the fascinating hills of Coonoor.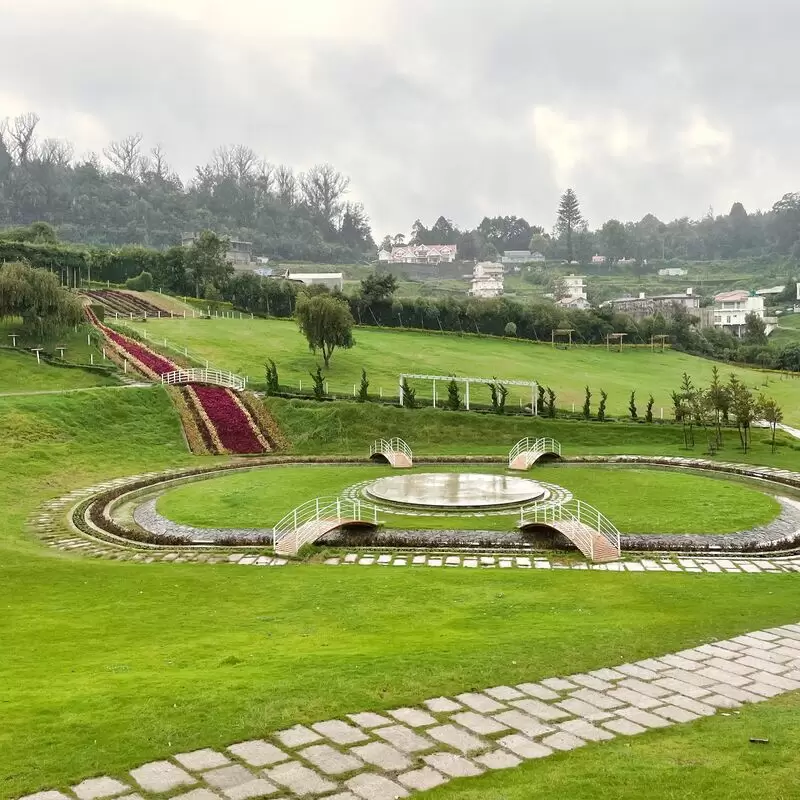 Karnataka Siri Horticulture Garden
Fern Hill, West Mere, CM2M+9GV, West Mere, Ooty
Monday - Sunday: 7:00 AM – 7:00 PM
8. Ooty Hill Station
Ooty Hill Station in Coonoor is a paradisiacal getaway amidst colonial splendor. Traverse the verdant landscapes and enjoy the breathtaking views of rivers, lakes and mountains. The "Queen of the Hill Stations" is known for its tea plantations, which provide a unique blend that will invigorate your senses with a refreshing cup. Nearby, you can climb Doddabetta Peak for panoramic views or explore the exquisite Botanical Gardens where rare plants thrive. Don't miss a ride on the "Toy Train," a UNESCO heritage site that showcases the scenic beauty of the Nilgiris.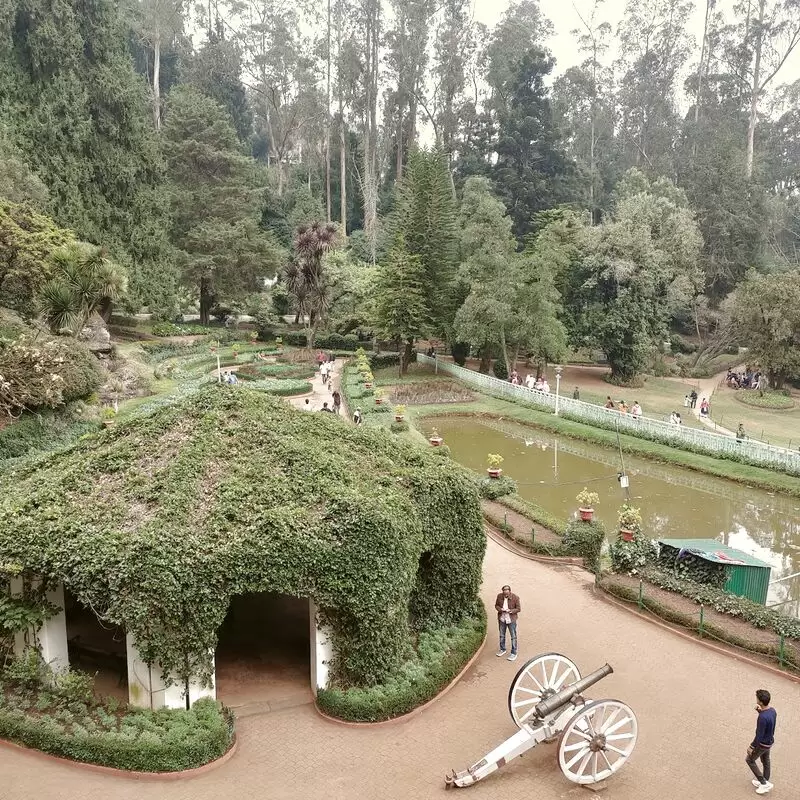 Ooty Hill Station
CM4V+H79, Kathadimattam, Ooty
9. Instant Pictures Studio)
Instant Pictures Studio in Coonoor is a must-see for photography enthusiasts, offering a unique opportunity to discover the charm of the old world of classic photography. This quaint studio features vintage cameras, glass plate negatives, and antique photography equipment that create a nostalgic ambiance. This obscure gem offers an unconventional tourist experience where you can take pictures in old pictures and also be photographed yourself. Nearby, All Saints' Church, a beautifully preserved piece of British colonial architecture, awaits your visit with its magnificent stained glass windows and peaceful setting.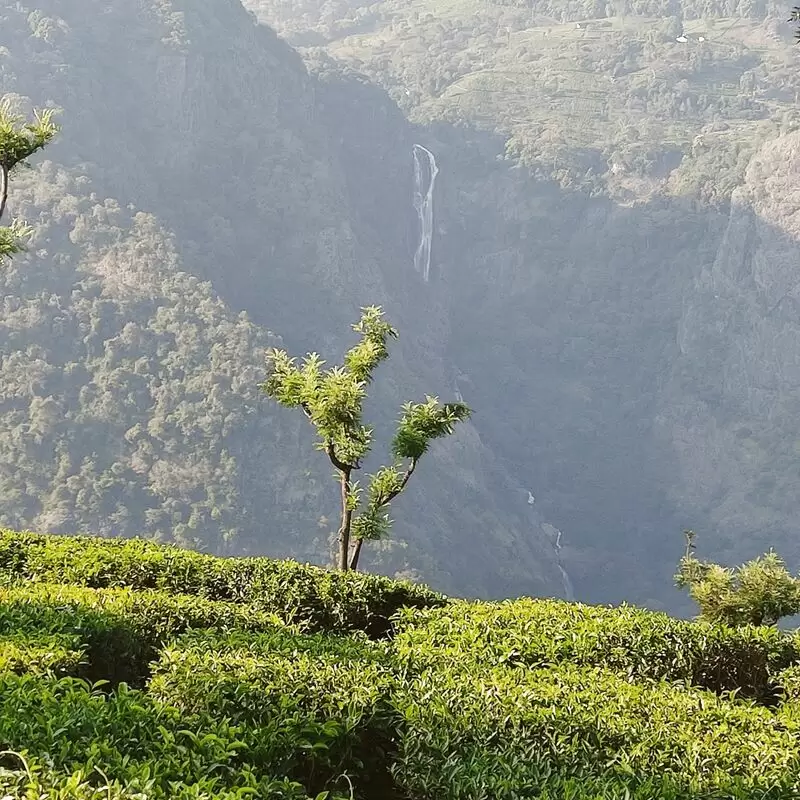 Instant Pictures Studio)
Dolphin's Nose Rd, Alwarpet, Burliyar
Monday - Sunday: 9:00 AM – 7:00 PM
10. Lamb's Rock

Immerse yourself in the fascinating beauty of Lamb's Rock! Delight in the panoramic views of the surrounding tea and coffee plantations. The altitude offers an exhilarating chill in the air, giving you an authentic hill station experience.

Insider tip: This is also a great place for birdwatchers! Just 8 km away is the fascinating Dolphin's Nose Viewpoint, a unique rock formation that resembles the nose of a dolphin.

Lamb's Rock
Burliyar

Monday - Sunday: Open 24 hours
11. Tea Park
Immerse yourself in the breathtaking beauty and tranquility of Tea Park in Coonoor. This is not just a park, but a passageway into the heart of Coonoor's famous tea plantations. Enjoy peaceful walks along green tea plantations, taste the freshest tea sourced directly from these plantations, and gain insight into the process of tea production. Remember that a visit during harvest time is best for a memorable experience. Sim's Park, another botanical wonder, is just a few minutes away and blends seamlessly with the tea-infused air.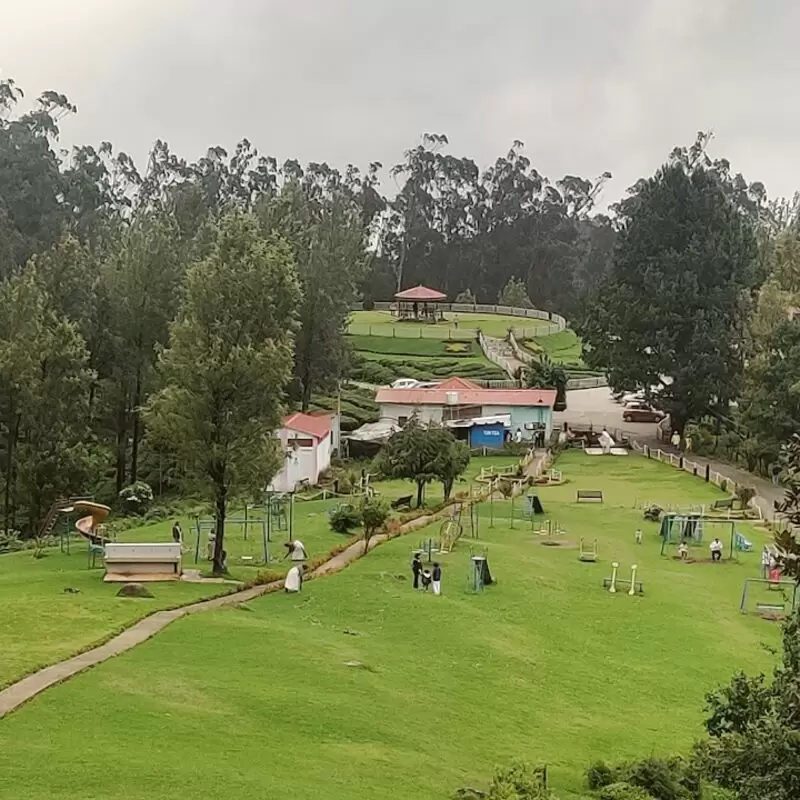 Tea Park
CP6P+W93, Tamil Nadu 643002
12. Coonoor
Immerse yourself in the tranquility of Coonoor, a hidden gem in the Nilgiri Hills. The magic begins with aromatic tea gardens, panoramic views of the Nilgiris, and a number of fascinating sights like Dolphin's Nose and Sim's Park. A special tip for you - you must try the exotic fruits grown here! Want more? Just a short drive away is the world famous Hill Station Ooty, known for its Botanical Gardens and Boat House. Adventures in the lap of nature await you in Coonoor!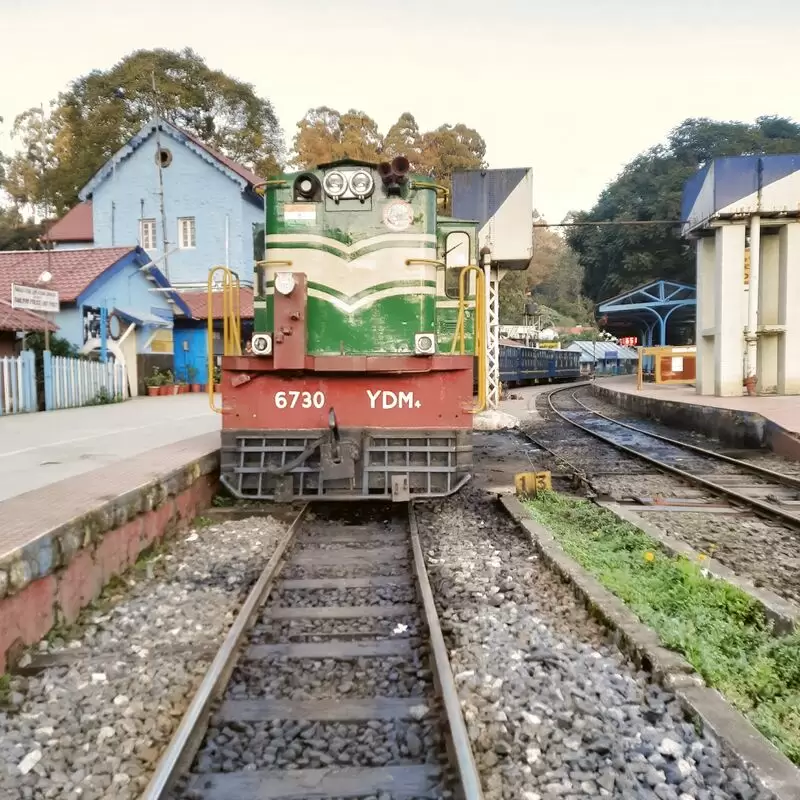 Coonoor
Coimbatore-Ooty-Gundlupet Hwy, Kurumbadi, Coonoor
13. Kattery park
Immerse yourself in the wonders of Kattery Park, Coonoor, where flora comes to life. Located just 5 km from the city center, the park offers a variety of colorful flowers and a soothing waterfall. Kattery Park is also known for its stunning sunset views that will capture your heart. Just 3 km away, Sim's Park, a botanical garden with exotic species of plants and flowers, is waiting for you to discover. In this park, you can catch a glimpse of Coonoor's exquisite biodiversity. Pack a picnic and make a day of it!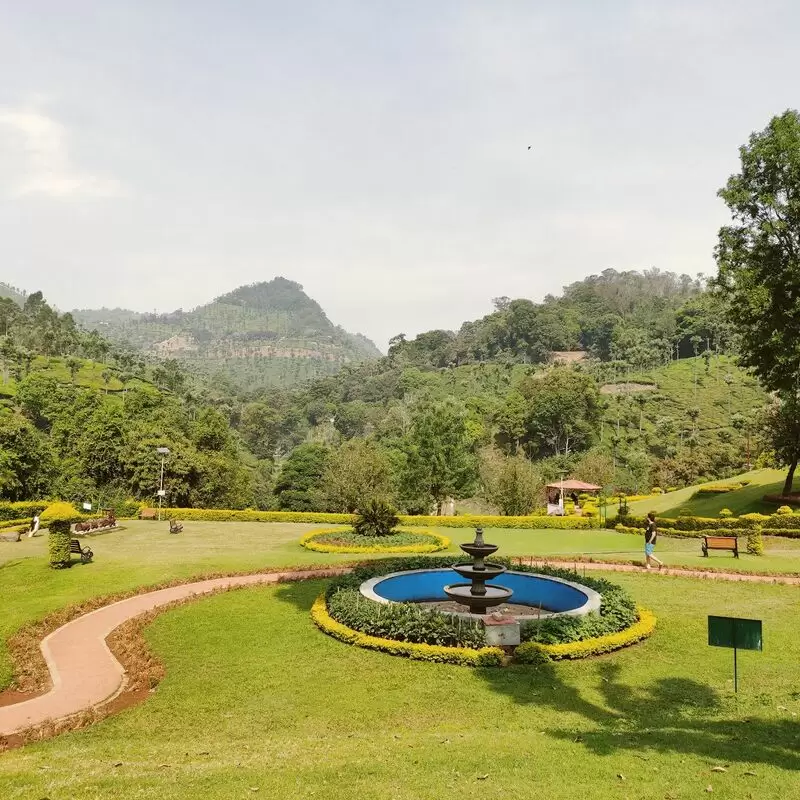 Kattery park
Mettupalayam - Coonoor Main Road, District Nilgiris, 8RH2+RJF, Coonoor
Monday - Sunday: 8:00 AM – 6:00 PM
14. Coonoor Railway Station
Step back in time at Coonoor Station, a charming relic from the British colonial era. Its old-world charm lies in its rustic architecture and well-preserved antique steam locomotives. Experience the romance of times gone by with a ride on the iconic toy train, which offers panoramic views of the beautiful Nilgiri countryside. Not far away is the alluring Sim's Park, a botanical garden that features a variety of exotic plant species.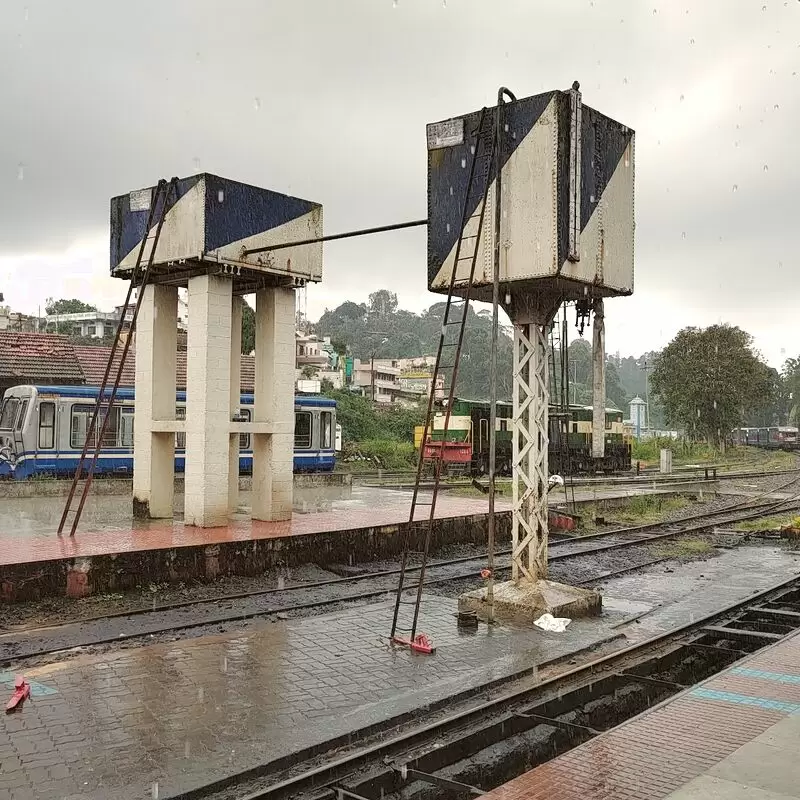 Coonoor Railway Station
8QVR+JMR, Nagapattinam - Coimbatore - Gundlupet Hwy, Kurumbadi, Coonoor
15. Dolphin Nose Viewpoint
Immerse yourself in the enchanting beauty of Dolphin's Nose Viewpoint, Coonoor's natural wonder. It offers a unique panoramic view of the picturesque Catherine Falls and the vast tea plantations, often shrouded in morning mist. This place promises many breathtaking photo opportunities and gives you a chance to breathe fresh air. Less known is that the shape of the rock formation reminds of the nose of a dolphin! In the immediate vicinity is Lamb's Rock, another vantage point from which you can enjoy a magnificent view of the Coonoor countryside.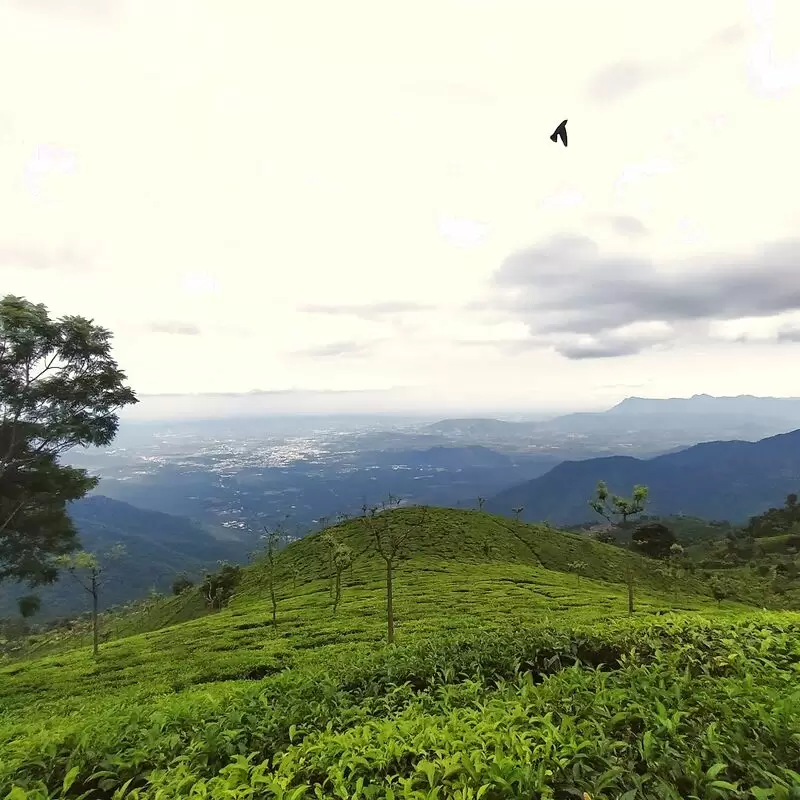 Dolphin Nose Viewpoint
9V95+JPR, Dolphins nose Rd, Alwarpet, Coonoor
Monday - Sunday: 6:30 AM – 6:30 PM
16. The Tea Factory & The Tea Museum
Immerse yourself in Coonoor's rich tea culture at the tea factory and tea museum. Marvel at the ancient machinery, gain deep insights into the fascinating process of tea preparation, and sample exotic teas straight from the estate. The factory is nestled in the hills and offers a breathtaking view of the Nilgiris. Only 3 km away, the botanical ecstasy of Sim's Park awaits you with its exotic flora, a true blaze of color and wonder!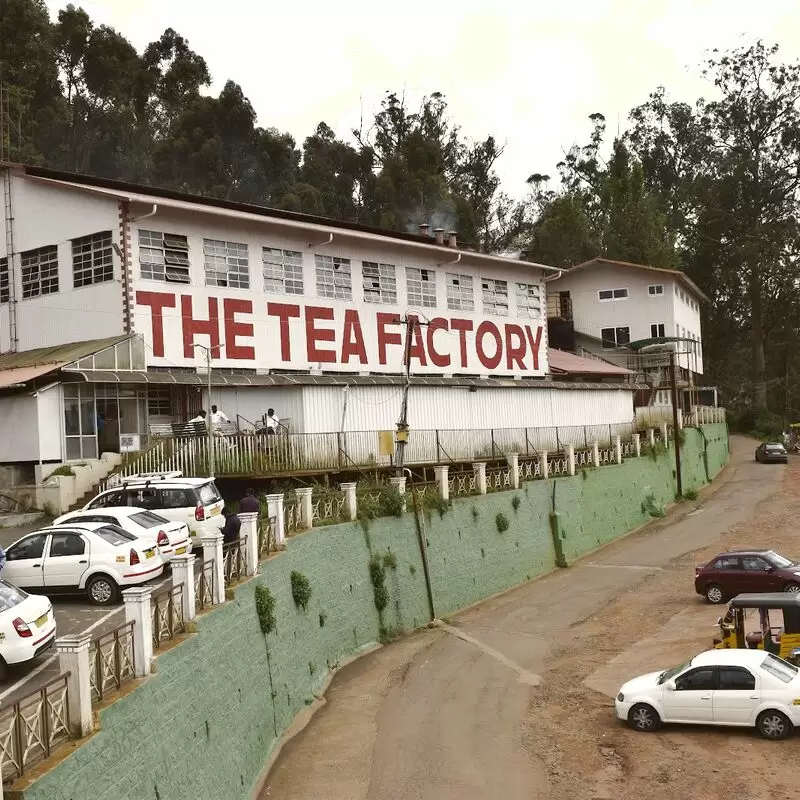 The Tea Factory & The Tea Museum
Dodabetta Road, Mel Koddapmund, Thalayathimund, Ooty
Monday - Sunday: 9:00 AM – 6:30 PM
17. Murugan Temple Elk Hill
A visit to the "Murugan Temple, Elk Hill" in Coonoor is a serene experience. Located high in the mountains, this is not only a religious place but also offers a mesmerizing view of the lush tea plantations. The humble architecture exudes a unique charm and the idol of Lord Murugan is a must-see. Don't miss visiting nearby Droog Fort, a hidden gem also known for its panoramic views and rich history. By the way, local shopkeepers nearby give the best tips for trekking routes!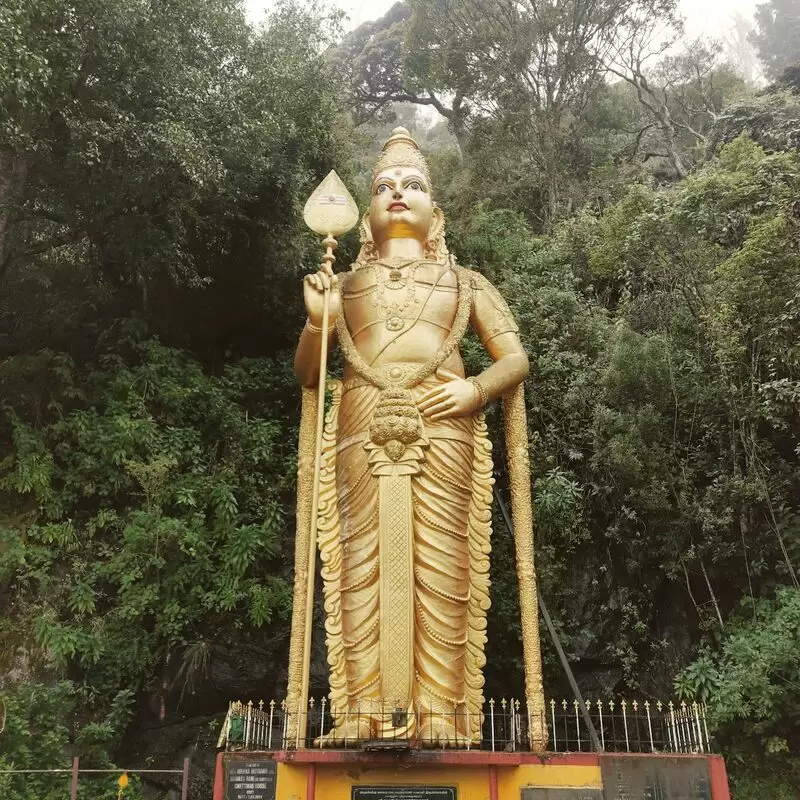 Murugan Temple Elk Hill
9PX5+PW3, Nondimedu, Ooty
Monday - Sunday: 8:00 AM – 5:00 PM
18. Catherine Water Falls view point

There's nothing like the majestic sight of Catherine Water Falls in Coonoor! This waterfall, which plunges 250 feet in two cascades, offers a perfect snapshot of green hills and pristine water. The hike to the viewpoint will undoubtedly enliven your senses. Not far away, hidden in the lush foliage, you'll find the Dolphin's Nose viewpoint, which offers a panoramic view of the Nilgiri Hills - a sight that will capture your heart.

An insider tip: visit the viewpoint during the monsoon season, then you will have the best views.

Catherine Water Falls view point
9VM5+C5W, Tamil Nadu 643201

Monday - Sunday: 9:00 AM – 6:30 PM
19. Sim's Park
Located in the heart of Coonoor, Sim's Park combines the charm of a nature reserve with that of a modern botanical garden. Unique species of flowers and plants from around the world populate the park and delight botany enthusiasts. Don't miss the annual Fruit and Vegetable Show in May for a colorful spectacle. The park is more than just a park, it is a photographer's paradise! And don't forget that Dolphins Nose Viewpoint is just around the corner with its breathtaking view of Catherine Falls.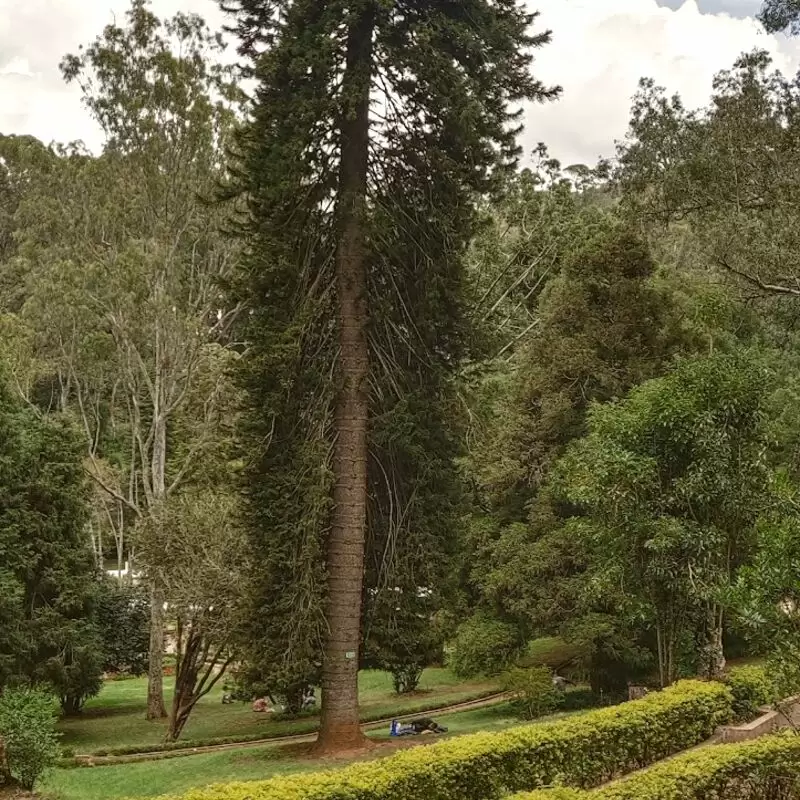 Sim's Park
Sims park, Coonoor
Monday - Sunday: 7:00 AM – 6:30 PM
20. Kodanad View Point

Visiting the viewpoint Kodanad is like touching the sky, here in Coonoor! The panoramic view of the tea gardens and the Moyar River cascading down from a great height is breathtaking. Early morning and late evening offer you enchanting scenes.

Get a local's insider tip - enjoy a hot cup of local tea nearby. Don't miss the Rangaswamy Pillar and Peaks, which can be seen on clear days. Just a stone's throw away are Catherine Falls, another picturesque spot that will make your trip to Kodanad even more delightful.

Kodanad View Point
GWF8+V7W, Kodanad
21. Government Museum
Visiting the Coonoor Government Museum is like stepping into a time capsule. The rich collection of tribal artifacts, ecological details and relics from Coonoor's past will delight history buffs. Crowds are rare at this unusual museum, located near Sim's Park, so you can take in the culture at your leisure. Don't miss the delightful collection of geological rocks and minerals. The museum is within easy walking distance, just a stone's throw from Law's Falls and the Pasteur Institute.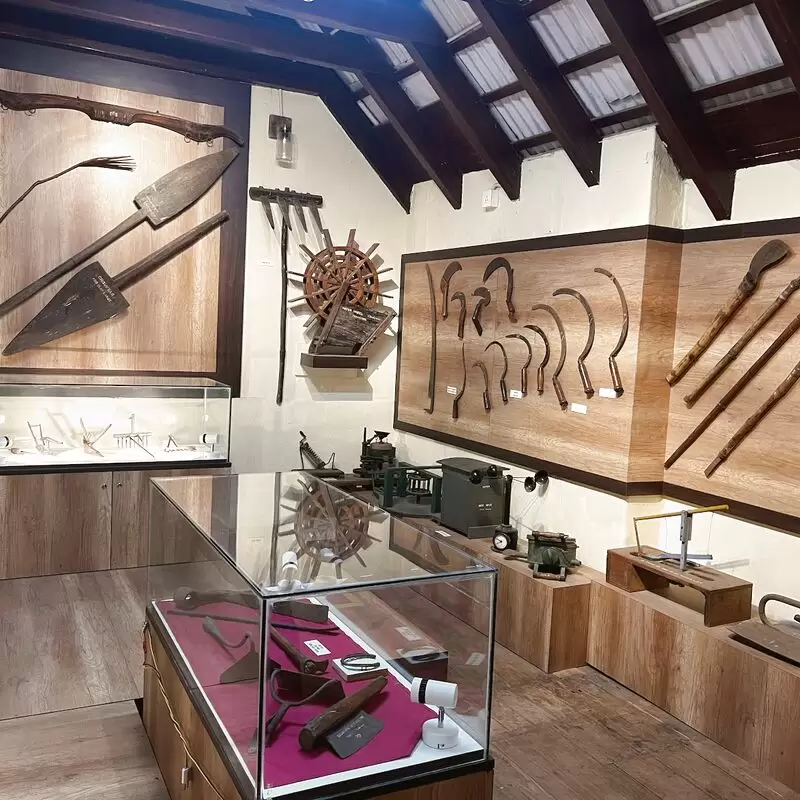 Government Museum
Kotagiri Rd, near Arts College, Stone House, Stone House Area, Kil Kodappamund, Ooty
Monday - Sunday: 9:30 AM – 5:00 PM
Friday: Closed
22. St. Stephen's Church

Those interested in history and architecture should not miss a visit to St. Stephen's Church in Coonoor. It was built in 1830 and is one of the oldest churches in the Nilgiri Hills.

An insider tip: keep your eyes peeled for the stunning stained glass and wood carvings. Just a short walk away is Sim's Park, which has a wonderful variety of plants and is perfect for a quiet afternoon stroll after your visit to the church.

St. Stephen's Church
Near Collectors office, Club, CP72+VW7, Road, Upper Bazar, Ooty

Monday - Saturday: 9:30 AM – 5:30 PM
Sunday: 9:00 AM – 2:30 PM
23. Wellington Lake

Wellington Lake in Coonoor is a truly majestic sight. This crystal clear lake, surrounded by charming tea plantations, is a hidden gem for landscape photographers. It is a tranquil place to enjoy a peaceful picnic or perhaps do some meditation. For war history buffs, the nearby Madras Regimental Centre is a must-see for added charm.

An insider tip: take the circular walk around the lake for an unforgettable panoramic bird's eye view!

Wellington Lake
9Q6P+V86, Wellington

Monday - Sunday: 10:00 AM – 1:00 PM, 3:00 – 7:00 PM
24. Bison valley view point
Experience an unparalleled spectacle at Bison Valley View Point in Coonoor, teeming with majestic bison and lush green terrain. It's a pristine gem where panoramic views unfold at sunrise, bathing the valley in a heavenly light. Bring your binoculars, as it's a birdwatcher's paradise. Find a quiet spot and admire the rugged beauty of the hills. After soaking up the view, be sure to visit nearby Catherine Falls, a magical cascade that will round out your day with a splash.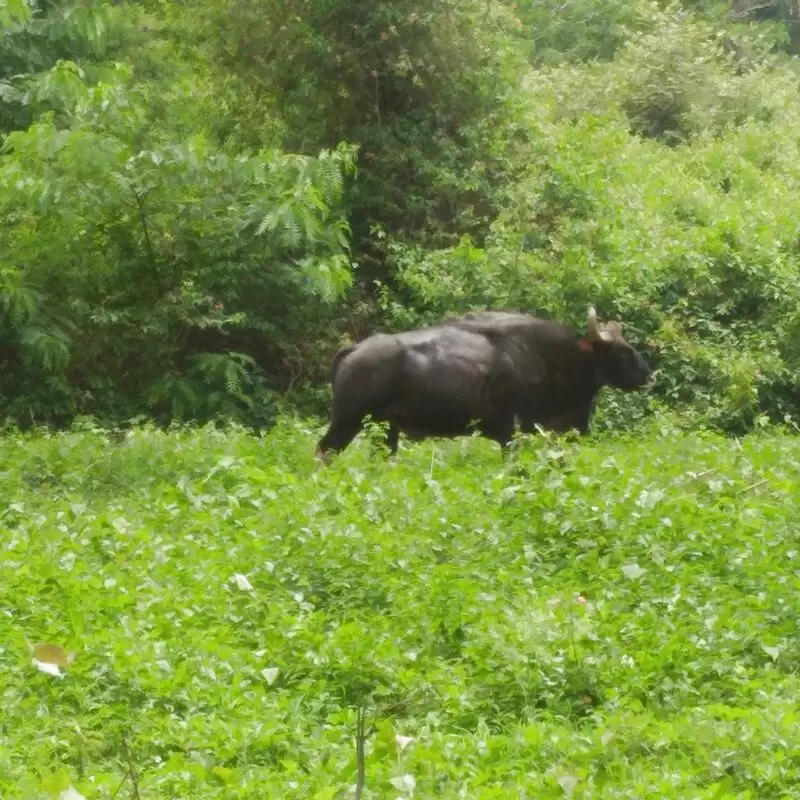 Bison valley view point
FMWQ+PM4, Tamil Nadu 643206
Monday - Sunday: Open 24 hours
Best Time to Visit Coonoor
The best time to visit Coonoor, India is during the months of October to March. During this time, the weather is pleasantly cool, ideal for sightseeing and other outdoor activities. However, if you like the monsoon and the lush greenery it brings, consider visiting between July and September.
Annual Weather in Coonoor
Coonoor 3-Day Forecast
Thu, 21 September
Night
73 °F
23 °C
69%
Morning
60 °F
16 °C
0%
Afternoon
73 °F
23 °C
98%
Evening
76 °F
25 °C
55%
Fri, 22 September
Night
70 °F
21 °C
72%
Morning
60 °F
16 °C
83%
Afternoon
72 °F
22 °C
89%
Evening
64 °F
18 °C
87%
Sat, 23 September
Night
69 °F
21 °C
85%
Morning
60 °F
15 °C
72%
Afternoon
70 °F
21 °C
81%
Evening
63 °F
17 °C
56%
Questions & Answers

What is the local language in Coonoor?

Coonoor is located in the state of Tamil Nadu, India. Therefore, Tamil is the predominant language spoken here. Although most locals converse in Tamil, English is also understood and spoken due to tourism and the colonial past. So while exploring Coonoor, you are likely to find locals conversing in both Tamil and English. A small portion may also speak Malayalam due to its proximity to Kerala.

How safe is Coonoor for tourists?

Coonoor, a popular hill station in India, is generally considered safe for tourists. The locals are friendly and the crime rate is relatively low. However, it is always advisable to take basic safety measures, such as not venturing out alone at night, keeping your belongings safe, and being aware of your surroundings. Emergency services and medical care are also readily available. All in all, one can safely enjoy the beauty and culture of Coonoor and be assured of a welcoming and safe environment.

What unique local cuisine should I try in Coonoor?

In Coonoor, you must try the local South Indian cuisine, which is unique and tasty. The staple is rice served with sambar, rasam, yogurt and a variety of spicy chutneys. Also try local specialties such as vegetable bryani, kebabs and tandoori dishes. For dessert lovers, popular traditional desserts such as payasam and mysore pak are a delicious treat. You can also go on a tea tasting tour at the local tea estates, where you can enjoy the locally brewed Nilgiri tea.

Are there any clothing restrictions in Coonoor?

Coonoor, India, is a culturally diverse destination where there are no strict dress codes for tourists. However, it is advisable to wear modest clothing out of respect for local customs and traditions. Light clothing for the day and a light jacket for cooler evenings are recommended due to the city's temperate climate. Comfortable shoes are also recommended if you want to explore the steep hills and tea plantations.

Can I find vegetarian food options in Coonoor?

Yes, Coonoor, India, offers a variety of vegetarian dishes. There are numerous restaurants and street snack bars that offer delicious and tasty vegetarian dishes. From traditional South Indian dishes like idli, dosa and sambar to continental and Indian dishes, there is something for everyone. All meals are prepared with the best local produce so you can experience a true taste of Coonoor.

How do I get around Coonoor without a car?

Coonoor, a picturesque hill station in South India, offers its visitors various means of public transportation. Auto rickshaws and local cabs are readily available for short distances. If you want to travel a longer distance, you can explore the beauty of Coonoor by Toy Train. If you prefer a slow, scenic journey, a walk or bike ride through the city can also be a refreshing experience, considering its manageable size and beautiful nature.

What are the unique customs in Coonoor?

In Coonoor, India, Tamil and British customs from colonial times merge. Religious festivals such as Pongal, Maha Shivaratri and Diwali are celebrated with great fervor, which includes special rituals and grand feasts. A unique local tradition is Mattu Pongal, where cattle are bathed, adorned and revered for their contributions. British influence is evident in numerous beautiful churches and in the famous Nilgiri Mountain Railway, a remnant of British-era technology that is still used for daily transportation.

Can I drink tap water in Coonoor?

Although tap water in Coonoor comes from fresh sources, tourists are generally advised not to drink it directly, as the water treatment may be different than at home. Instead, it is recommended to always drink bottled water and make sure it is well sealed, or use filtered or boiled water.

Is there any traditional festival in Coonoor?

Yes, in Coonoor, as in much of India, numerous traditional festivals are celebrated throughout the year. The most famous is Pongal, a Tamil harvest festival celebrated in January. It involves various rituals such as cooking pongal (a sweet dish made from freshly harvested rice) outdoors in the sun as a sign of gratitude for a bountiful harvest. The colorful Hindu festival of Maha Shivratri is also celebrated extensively and includes fasting, all-night vigils and cultural performances. The Tea & Tourism Festival, which celebrates tea culture in Coonoor, is also a major attraction.

Are credit cards widely accepted in Coonoor?

While the larger hotels and dining establishments in Coonoor, India, accept credit cards, smaller stores and street vendors operate predominantly with cash. It is advisable to carry a reasonable amount of cash to enable smooth transactions. However, there are ATMs in Coonoor where you can withdraw cash if needed. Be sure to plan your expenses and budget for your trip to this beautiful hill station.

How to handle medical emergencies in Coonoor?

In case of medical emergencies in Coonoor, visitors can quickly reach the nearest health facility as the city is equipped with hospitals and clinics. In case of serious illnesses, it is advisable to visit the city of Coimbatore, about 70 km away, where there are well-equipped specialist hospitals. In such cases, it may be helpful to have the local emergency numbers ready. It is also recommended to take out travel insurance to cover unforeseen medical emergencies.

Are there any trekking options in Coonoor?

Yes, Coonoor is a paradise for hikers. One famous trail is the hike from Coonoor to Law's Falls, which passes through picturesque tea plantations. The Dolphin's Nose Trek offers panoramic views of the Nilgiri Hills. The famous Droog Fort Trek takes you to a historic fort surrounded by dense forests. These treks vary in length and difficulty and are suitable for adventure seekers of all levels. They offer breathtaking views of tea plantations, waterfalls and the picturesque surroundings.

What wildlife can I expect to see in Coonoor?

In Coonoor, the beauty of wildlife is preserved in Sim's Park and in the hidden corners of the Nilgiris. You can see a variety of deer species, leopards and Indian gaurs roaming freely. Bird watchers can spot Nilgiri flycatchers, pipits and thrushes. Numerous species of reptiles and butterflies also live in the area. This picturesque hill station offers a captivating sight of flora and fauna in their natural habitat and is a nature lover's paradise.

Is Coonoor kid-friendly?

Yes, Coonoor is very child-friendly. It offers many activities and attractions that are suitable for children. Children can enjoy a fun picnic at Sim's Park, watch colorful birds at Pakshipathalam Bird Sanctuary, and participate in educational excursions at Dolphin's Nose Viewpoint. Riding the toy train through the Nilgiri Hills is a delightful experience for children and adults alike. There are also several kid-friendly hotels and restaurants in the area.

What common scams should I beware of in Coonoor?

In Coonoor, watch out for inflated prices and unjustified guide services. Some cab drivers, vendors, or unauthorized tour guides may charge significantly more than the going rate. Also, watch out for tour guides who tell you that you must use their services for certain attractions when this is not the case. Always opt for officially recognized tour guides and negotiate cab fares in advance or use metered cabs. It is always advisable to find out about prices and regulations in advance to avoid such scams.

What is the tipping etiquette in Coonoor?

In Coonoor, India, tipping is not mandatory, but is often taken as a sign of good service. When dining out, you can tip 10-15% if the service charge is not included in the bill. For services such as tour guides or cab drivers, a tip between 50 and 100 INR is common. However, always make sure that your tip goes directly to the person who provided the service to you. Try to tip in cash, as not all establishments or service providers have the option of paying the tip with a card.

Are there any historical sites in Coonoor?

Yes, in Coonoor, India, you can visit the atmospheric Droog Fort, which Tipu Sultan built during the wars of the 18th century. Religious sites also include the 19th-century St. George's Church and the Pasteur Institute, built in 1907. The grandeur of British-era architecture is especially evident at the Gateway Hotel, which exudes colonial charm. In addition, a ride on the UNESCO World Heritage-listed Nilgiri Mountain Railway offers fascinating insights into the region's history.

Is it safe to travel alone in Coonoor?

Yes, Coonoor, India, is generally considered safe for solo travelers. The city is considered one of the safest destinations in India. However, as with any trip, it is advisable to be aware of and respect local customs and traditions. There are regulated means of transportation, and the locals are often helpful. Please note that it is advisable to avoid remote areas after dark and to keep your belongings safe at all times. Stay in the tourist areas of the city and you should have no problems.

How reliable is public transportation in Coonoor?

Public transportation in Coonoor, India, is generally reliable and used by both locals and tourists. The main mode of transportation is the government buses, which run regularly in and around the city. Because they are affordable, they are a popular mode of transportation for commuters. Auto rickshaws are also widely used for shorter distances. Those who want to experience something unique should try Coonoor's historic "toy train," which offers a scenic ride through the Nilgiri Mountains.

Can I find any yoga retreats in Coonoor?

Coonoor is a serene hill station in India that provides the tranquility needed for yoga retreats. However, the place is not specifically known for such retreats. However, the nearby town of Ooty has several renowned yoga retreats for wellness-hungry visitors. Moreover, several hotels and resorts in Coonoor and Ooty organize yoga classes against the backdrop of tea plantations and rolling hills for an enriching experience.

What's the average cost of a meal in Coonoor?

The average cost of a meal in Coonoor varies depending on where you choose to eat. In inexpensive local eateries, you can eat out for around 60-120 INR per person. If you prefer mid-range restaurants, expect to pay between 200 and 400 INR per person. A meal at an upscale restaurant can cost between 500 and 1000 INR per person. The cost can vary depending on the type of cuisine, portion sizes and location of the restaurant.

What is Coonoor known for?

Coonoor in southern India is known for its verdant tea plantations, extensive botanical gardens and breathtaking views. The town is known as a center of tea production and offers a captivating insight into the process of tea production. It is also home to Sim's Park, which features a variety of unique plants. This idyllic hill station offers enchanting nature trails perfect for bird watching and trekking, embodying tranquility and natural beauty.

Can I find western food in Coonoor?

Yes, there is western food in Coonoor, India. There are numerous restaurants in the city that offer a variety of dishes, including Western cuisine to suit global tastes. Popular eateries like Open Kitchen, Dragon and McIver's offer a variety of Western dishes like pasta, pizza, sandwiches and more on their menus. There are also many bakeries and cafes that offer pastries, coffee, and other Western delicacies.

Can I use my foreign driving license in Coonoor?

In Coonoor, Indian law allows you to use an International Driving Permit (IDP) along with your foreign driver's license. However, this is only allowed for a certain period of time, after which you must obtain a local driver's license. It is advisable to check the latest regulations as rules may vary. Always carry your IDP and passport with you when driving.

How to reach Coonoor from Bangalore?

The most convenient way to get to Coonoor from Bangalore is by road and takes about 6 to 7 hours. First, take the NH275 towards Mysore, then continue on the NH766 and the NH181 to reach Coonoor. If you prefer to travel by train, you can take a train from Bangalore to Mettupalayam and from there take the famous toy train or a cab to Coonoor. Alternatively, you can fly from Bangalore to Coimbatore and then take a cab to Coonoor. Coonoor does not have an airport.

Feedback

I hope you found this article informative and helpful. I'm eager to improve the content and make it even more valuable for you. If you have any feedback or suggestions, I would love to hear from you.

Do you have any tips or hidden gems that you think should be added to the list? Are there any areas that you feel could use more explanation or clarification?

Your input is greatly appreciated and will help us to continue providing high-quality content that meets your needs and interests. Please feel free to share your thoughts.