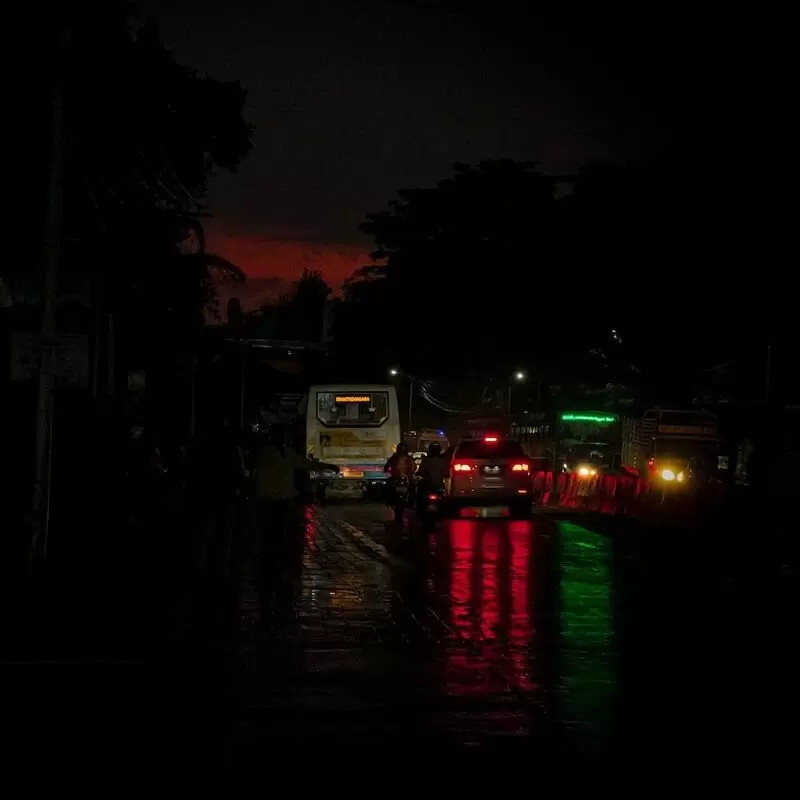 1. Lalbagh Botanical Garden
Step into a green paradise at Lalbagh Botanical Garden! You will be captivated by the lush landscapes, magnificent floral displays and the enchanting greenhouse inspired by London's Crystal Palace. Lalbagh is a nature lover's dream and is home to a diverse flora of over 1,000 species. Moreover, the ancient Peninsular Gneiss rock formations in the garden are a real treat for geology fans. And don't forget that you're just a stone's throw away from the famous Tipu Sultan Palace, a must-visit historical site.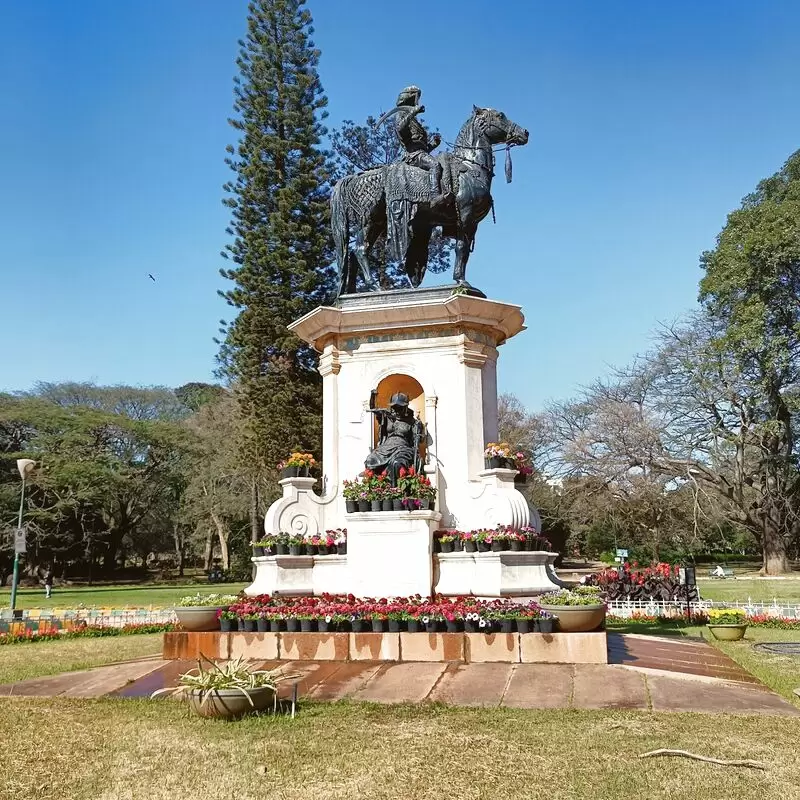 Lalbagh Botanical Garden
Mavalli, Bengaluru
2. Cubbon Park

Cubbon Park near Koramangala is a true paradise for nature lovers! Its lush green expanse, stretching over 300 hectares, is a real feast for the eyes. Walk amidst the natural beauty and alluring monuments, discover exotic plant species and explore the enticing Archaeological Museum.

Insider tip: The park is the perfect place for early morning bird watching! Also, don't miss the stunning Vidhana Soudha and High Court, both majestically located nearby.

Cubbon Park
Kasturba Rd, behind High Court of Karnataka, Ambedkar Veedhi, Sampangi Rama Nagara, Bengaluru
3. Bengaluru Palace
A visit to Bengaluru Palace in Koramangala is like a journey to a royal era of splendor and opulence. The impressive architecture, magnificent interiors and beautiful paintings make it a must-see. You should also make sure to visit the lush palace gardens. Just a 30-minute drive southeast is the idyllic Lalbagh Botanical Gardens - another gem where you can experience the rich history and fascinating flora of Bengaluru in its entirety.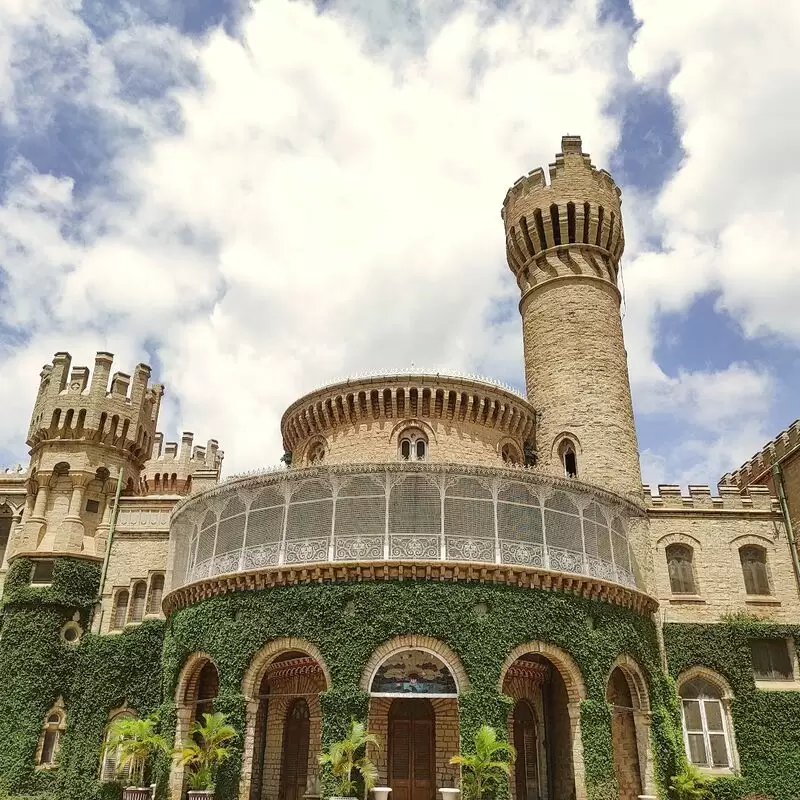 Bengaluru Palace
Bengaluru
Monday: Closed
Tuesday - Sunday: 10:00 AM – 5:30 PM
4. Visvesvaraya Industrial & Technological Museum
Immerse yourself in the world of science and technology at Visvesvaraya Industrial & Technological Museum. Named after India's legendary engineer, this kid-friendly wonder features seven galleries covering a variety of fields, including Machine Shop, Fun Science, Electrical Engineering and Space. Here are interactive exhibits where science meets fun. What's even better is its proximity to the famous Cubbon Park, a perfect place to relax after an enlightening museum tour. So explore the exciting marriage of innovation and education at Koramangala. It's not just a museum, it's an experience waiting for you to discover!
Visvesvaraya Industrial & Technological Museum
5216, Kasturba Rd, Near Chinna Swamy Stadium, Ambedkar Veedhi, Bengaluru
Monday - Sunday: 9:30 AM – 5:30 PM
5. Nexus Mall Koramangala
A visit to Nexus Mall in Koramangala is a must! It's a bustling center for retail, dining and entertainment - a one-stop shop for everything you need. Don't miss the underground bookstore, a hidden gem that few tourists know about. After shopping, feast on delicious South Indian cuisine at one of the local restaurants. Also visit the nearby Forum Mall, another crowd puller and just a short walk away, with a variety of international and local brands! It is a shopper's paradise in the heart of modern Koramangala.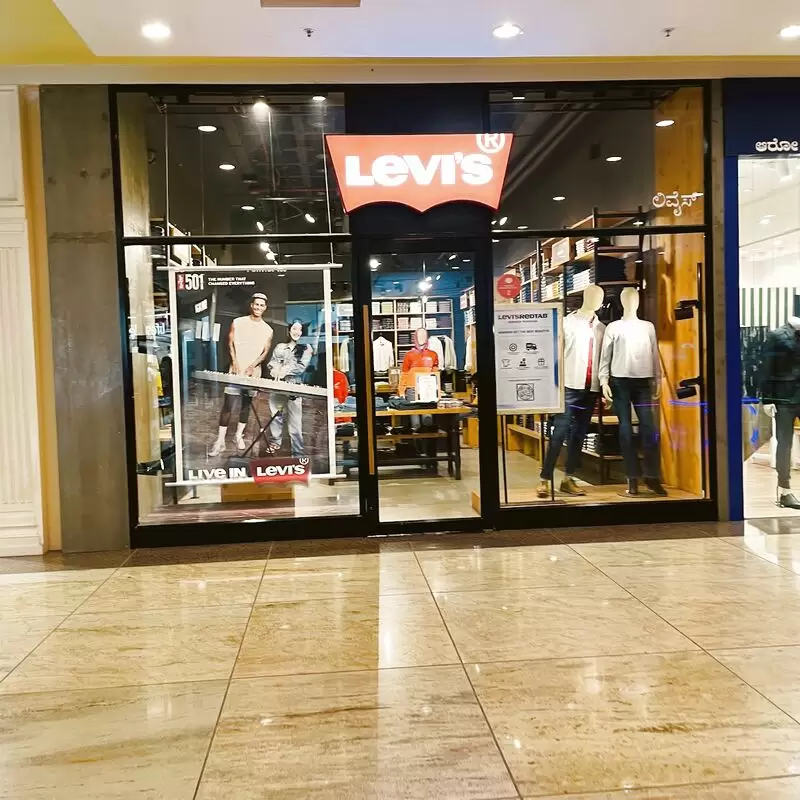 Nexus Mall Koramangala
Hosur Rd, Chikku Lakshmaiah Layout, Koramangala, Bengaluru
Monday - Sunday: 10:00 AM – 10:00 PM
6. Truffles
In Koramangala, you should not miss the opportunity to enjoy a delicious meal at Truffles, an eatery known for its delicious burgers and the heavenly dessert Chocolate Bomb. The warm atmosphere and charming decor of the restaurant make it an irresistible place for foodies. As a little insider detail, the restaurant's specialty is its various sauces. From truffle oil to blue cheese, each sauce adds a unique touch to Truffles' dishes. Nearby is the picturesque St. John's Church, which invites a quiet, spiritual stop.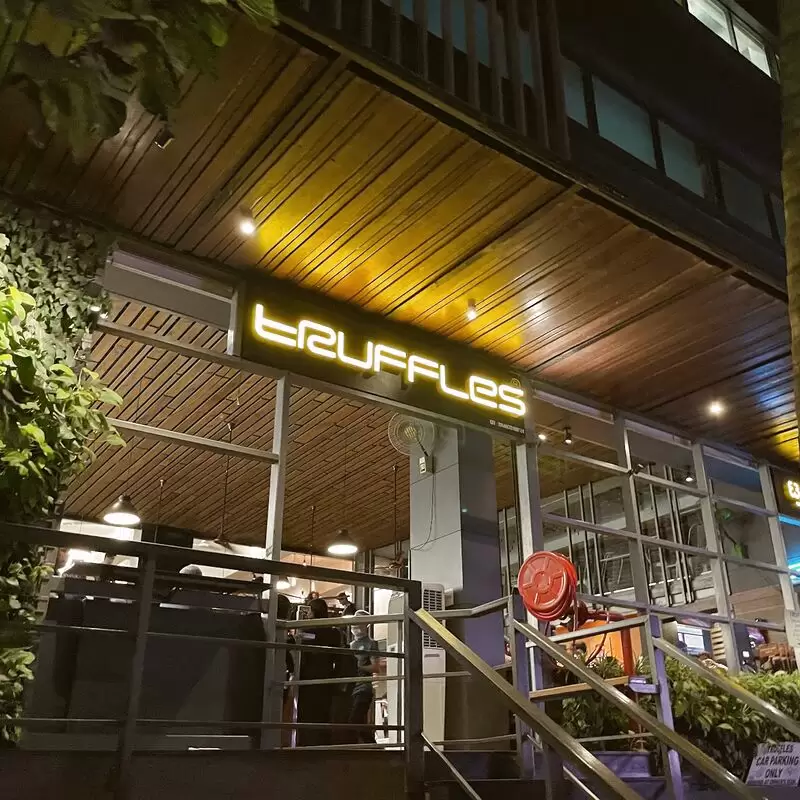 Truffles
Apex Building 93/A Ground Floor, A Wing, 4th B Cross Rd, 5th Block, Koramangala, Bengaluru
Monday - Sunday: 8:00 AM – 10:30 PM
7. Dyu Art Cafe
Dyu Art Cafe in Koramangala is a delight for art lovers and foodies alike. It exudes a rustic charm, with paintings and homemade cakes that are a delight. The café is a perfect blend of culture and culinary excellence, with period furniture and quaint cobblestone floors. Located in the heart of the city, it's not far from other landmarks like St. John's Church, which invites you to take an evening stroll. Try the special Caramel Latte and enjoy a quiet reading session to go with it. Refreshing and inspiring, this is not to be missed!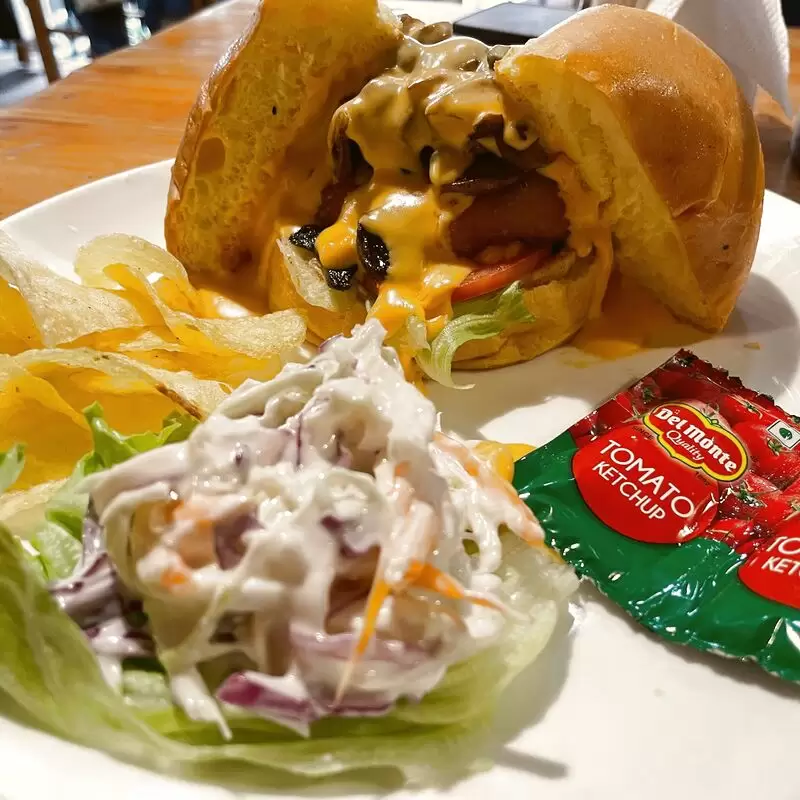 Dyu Art Cafe
Dyu art cafe No 23, KHB MIG Colony, KHB Colony, Koramangala 8th Block, Koramangala, Bengaluru
Monday - Sunday: 10:00 AM – 10:30 PM
8. Omkara Ashrama Mahaasamsthaana
For the spiritually inclined, there is no better place than Omkara Ashrama Mahaasamsthaana. This serene sanctuary exudes tranquility and invites visitors for yoga and meditation sessions. Ancient mantras echo through the lush surroundings, putting visitors into a deep inner retreat. Be sure to take a walk through the lush greenery, where you can discover rare, expertly tended flora. Nearby is the Kanteerava Indoor Stadium, a multipurpose sports complex, an ideal place for sports enthusiasts when games are in progress.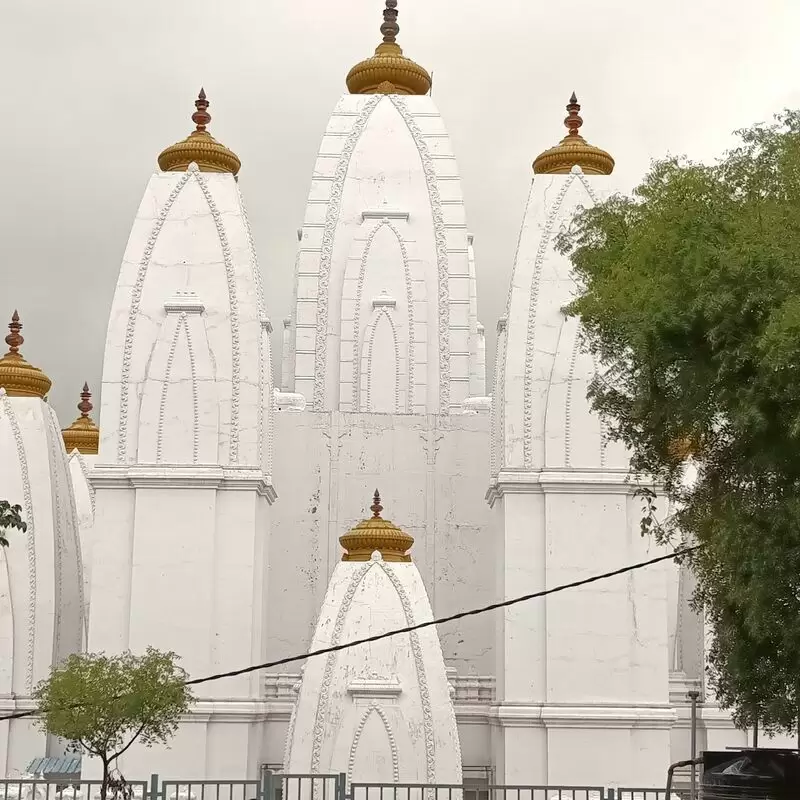 Omkara Ashrama Mahaasamsthaana
Omkar Hills, Banakshankari 6th Stage 11th Block, Shrinivasapura, Bengaluru
Monday - Saturday: 7:00 AM – 12:30 PM, 4:30 – 8:30 PM
Sunday: 7:00 AM – 9:00 PM
9. Shivoham Shiva Temple
Feel the essence of spirituality surround you at the Shivoham Shiva Temple in Koramangala. Marvel at the breathtaking size of the 65-foot Lord Shiva statue, which casts an imposing and calming shadow. Find inner peace as you bask in the echoing chants that permeate the atmosphere. Added bonus: The temple is just a 17-minute drive from the vibrant Koramangala Social, a chic urban hangout perfect for food lovers looking to fortify themselves with local cuisine.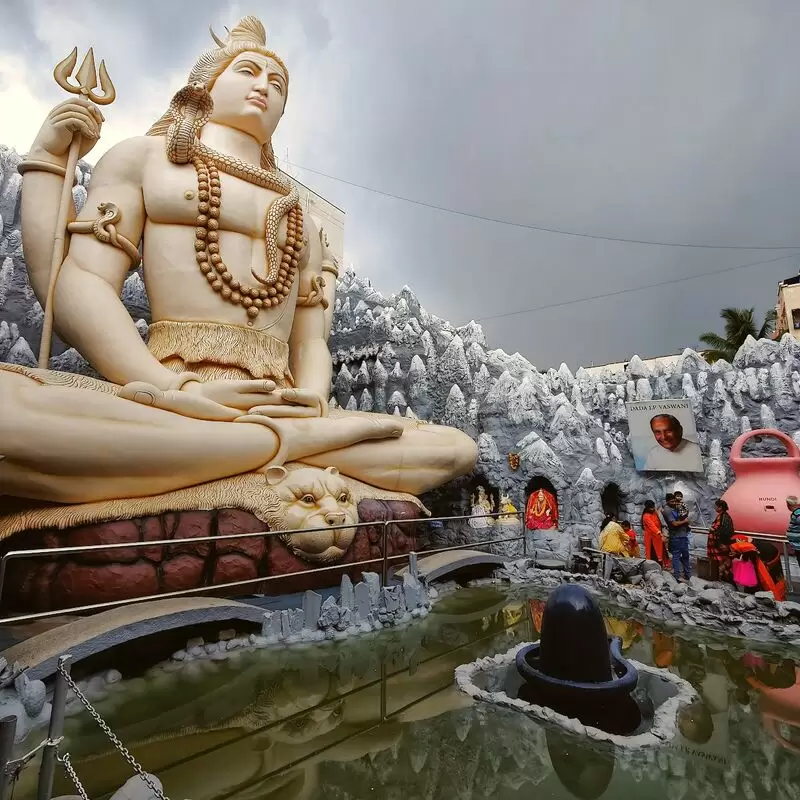 Shivoham Shiva Temple
Kemp Fort Mall, Parking Sri Ram nagri, 97, HAL Old Airport Rd, Ramagiri, Murgesh Pallya, Bengaluru
Monday - Sunday: Open 24 hours
10. Freedom Park
A fascinating place where history and nature intertwine, Freedom Park is an attraction worth seeing in Koramangala. Once a notorious prison, it now blossoms as a tranquil, lush park with striking landmarks like the prison museum and sculpture garden. It's an incredible experience to walk through the former cell blocks and watchtower and reflect on the history. Nearby are the impressive Vidhana Soudha and the prestigious Bangalore Palace, reflecting the city's rich architectural heritage.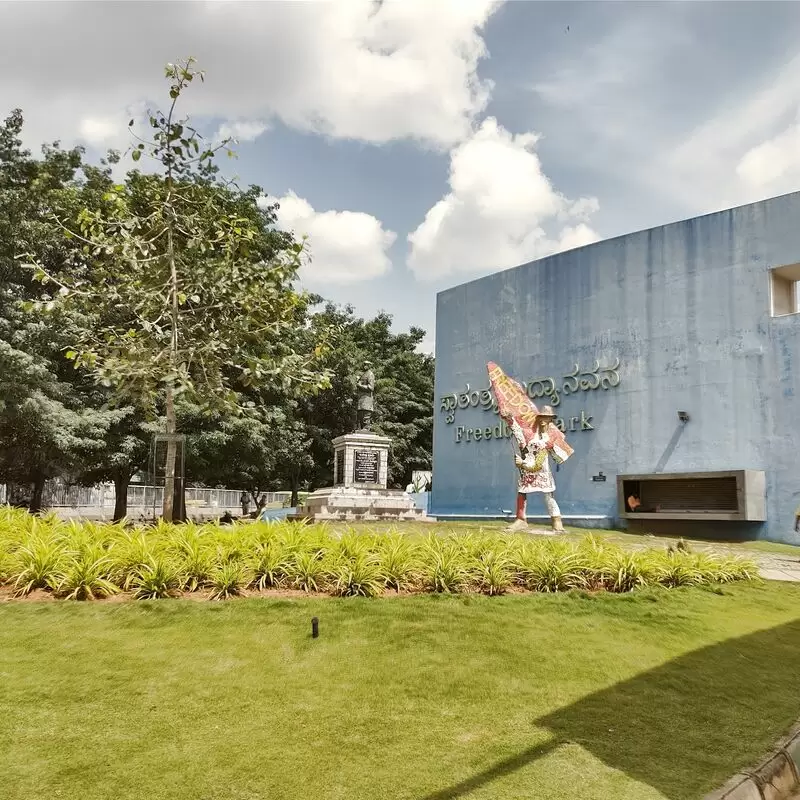 Freedom Park
XHHJ+5V8, सेशाद्री मार्ग, Gandhi Nagar, Bengaluru
Monday - Sunday: 5:00 – 8:30 AM, 4:00 – 8:00 PM
11. Shri Suryanarayana Swami Temple

Known as an architectural marvel, the Shri Suryanarayana Swami Temple in Koramangala is a must-see. Dedicated to the Sun God, this temple attracts both devotees and tourists with its intricate carvings and serene atmosphere. Every inch of the temple exudes spiritual vibrancy and peace. Next door is St. John's Medical College with a beautiful chapel known for its high dome.

An insider tip is the sunrise or sunset ritual, an experience surpassed only by the temple's annual festival, the Rathotsava.

Shri Suryanarayana Swami Temple
Krishna Reddy Colony, 139/26, HAL Old Airport Rd, Krishna Reddy Layout, Amarjyoti Layout, Domlur, Bengaluru

Monday - Saturday: 6:00 AM – 12:00 PM, 5:00 – 8:30 PM
Sunday: 5:30 AM – 1:00 PM, 5:00 – 8:30 PM
12. Sri Gavi Gangaadhareshwara Swamy Devasthana
Immerse yourself in spiritual awakening at Sri Gavi Gangadhareshwara Swamy Devasthana, a famous temple known for its architectural marvels. Here, the sun's rays symbolically touch the shrine, showing the architectural wisdom of the builders. Enjoy the tranquility and be enchanted by the sanctity. Don't miss the spectacular ceremonies during Makar Sankranti. The proximity to Madivala Lake and Lalbagh Botanical Gardens adds to the charm of this place that offers a blend of nature, heritage and spirituality.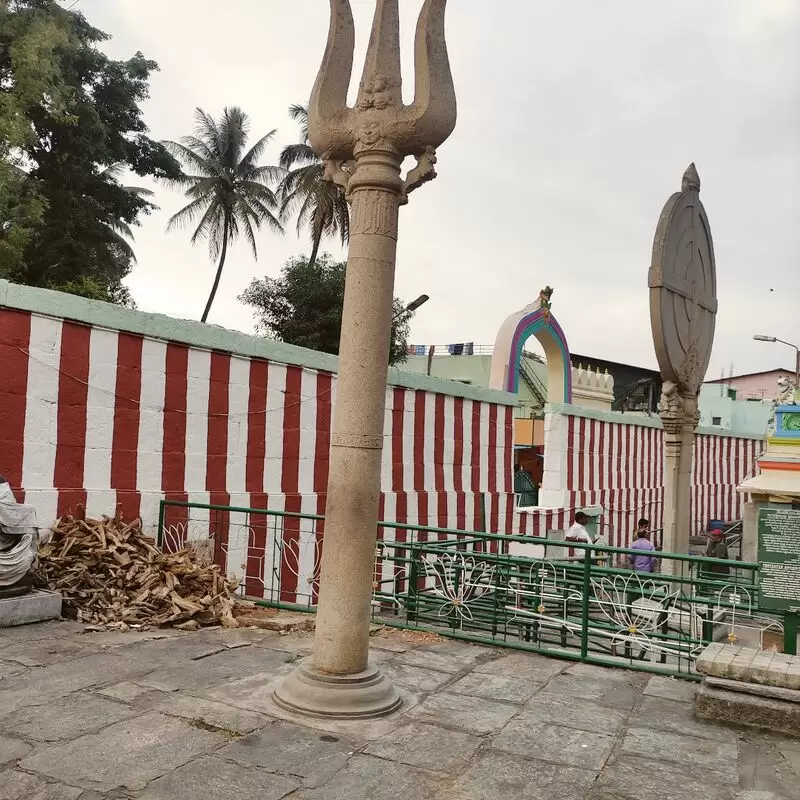 Sri Gavi Gangaadhareshwara Swamy Devasthana
WHX7+754, 5th Main Rd, Gavipuram Extention, Kempegowda Nagar, Bengaluru
Monday - Sunday: 6:00 – 11:00 AM, 5:30 – 8:30 PM
13. Ranadheera Kanteerava Park
Find tranquility at Ranadheera Kanteerava Park, a hidden gem in Koramangala known for its serene ambience, special sculptures and lush greenery. Perfect for relaxing or taking a morning jog, the park also houses a small playground for children. A rare insider detail: the park was named after a legendary king. Also nearby is the famous Forum Mall, great for shopping, and the Forum Koramangala Community Park, another green retreat in the heart of the city.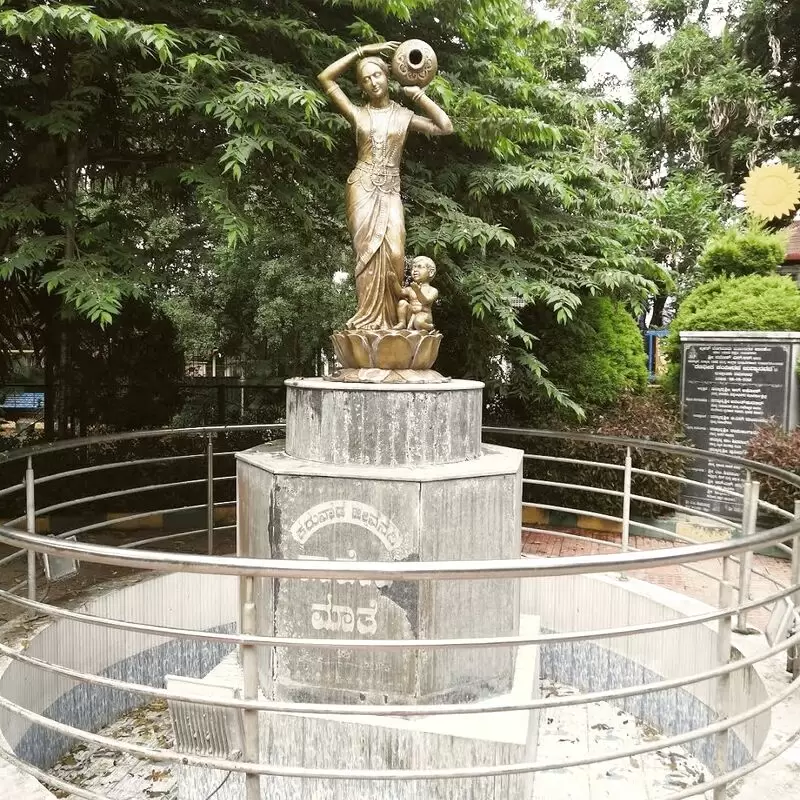 Ranadheera Kanteerava Park
WHMH+QWG, Rashtriya Vidyalaya Rd, Jayanagar, Bengaluru
Monday - Sunday: 5:00 – 10:00 AM, 4:00 – 9:00 PM
Tuesday - Saturday: 5:00 – 9:00 AM, 4:00 – 7:00 PM
14. The Black Pearl Koramangala
The Black Pearl in Koramangala is a must-visit for its unique pirate ambiance reminiscent of the adventurous Caribbean islands. The sumptuous buffet with various Indian and international dishes takes your dining experience to another level. Be sure to try the barbecue and exotic cocktails. It's also just a short walk from the vibrant Koramangala 4th Block, known for its vibrant nightlife with numerous pubs and restaurants, perfect for a lively evening stroll.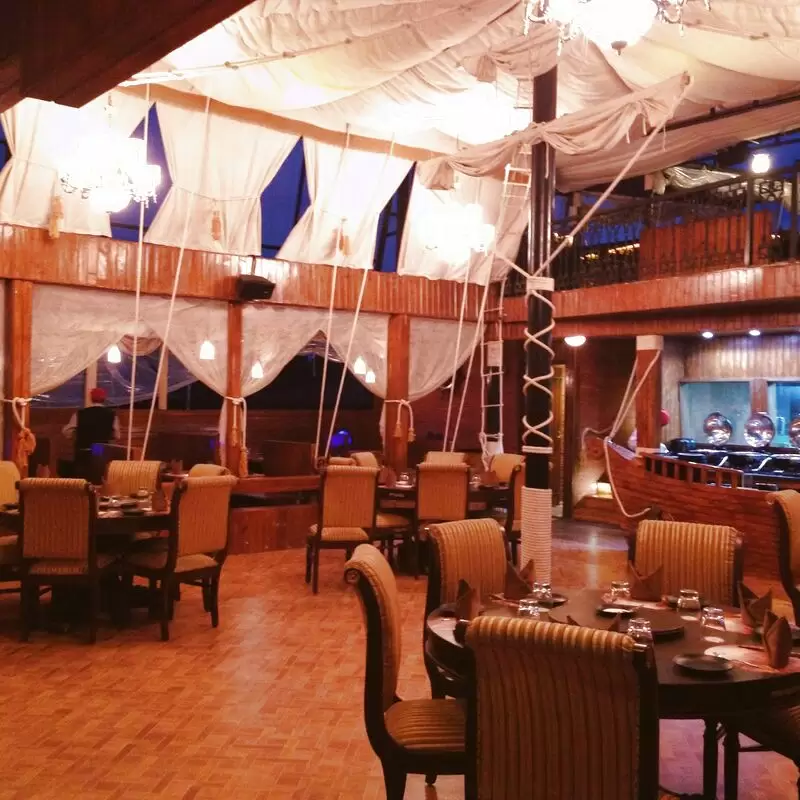 The Black Pearl Koramangala
105, 4th Floor, Vikas Tech Park, Jyoti Nivas College Rd, KHB Colony, 5th Block, Koramangala, Bengaluru
Monday - Sunday: 11:00 AM – 4:00 PM, 6:00 – 11:30 PM
15. Grand Mercure Bangalore
The "Grand Mercure Bangalore" is an oasis in the heart of bustling Koramangala, offering travelers a tranquil retreat. The exquisite rooms and renowned hospitality will make your stay unforgettable. An insider's tip is the symbiosis of urban and natural surroundings that creates a stir. Nearby are the distinctive Forum Mall shopping center and the tranquil Krishna Rao Park - both just a short walk away! Let the in-house restaurants take you on a culinary journey. The charm of Bangalore comes alive here!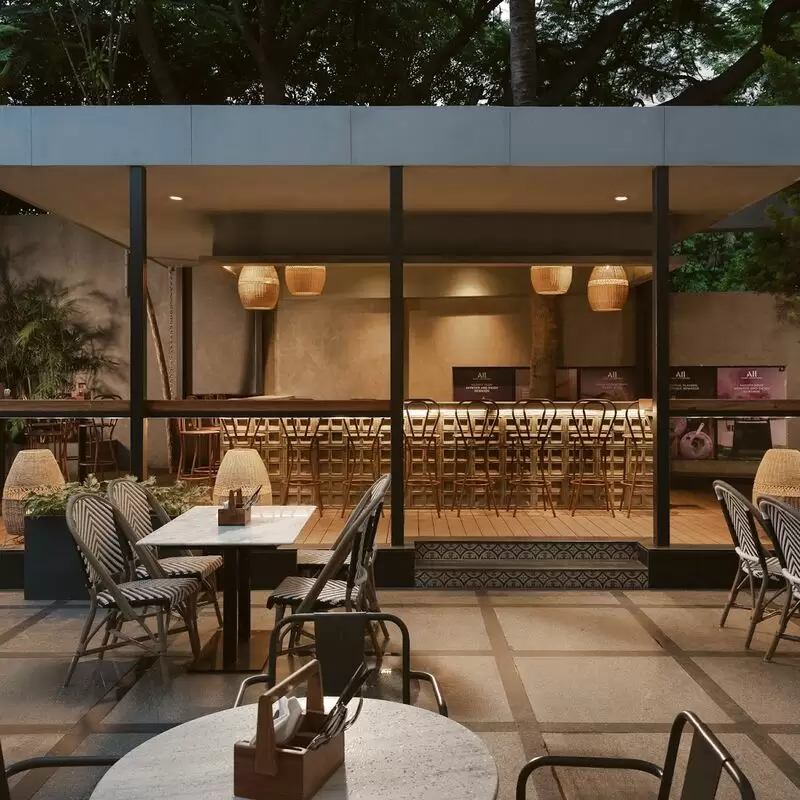 16. XOOX Brewmill
Experience the magic in a glass at "XOOX Brewmill", a remarkable destination in Koramangala! A vibrant home brewery that produces delicious beers and offers a mouthwatering dining experience. The industrial-chic design and open patio offer a unique ambiance that is worth a visit. Don't miss the unique flavors of the craft beers, which are a secret among locals. Pair it with delicious appetizers for an unforgettable evening. If you are interested in art, the nearby "Dakshina-Chitra Heritage Museum" is definitely worth a visit after a good meal!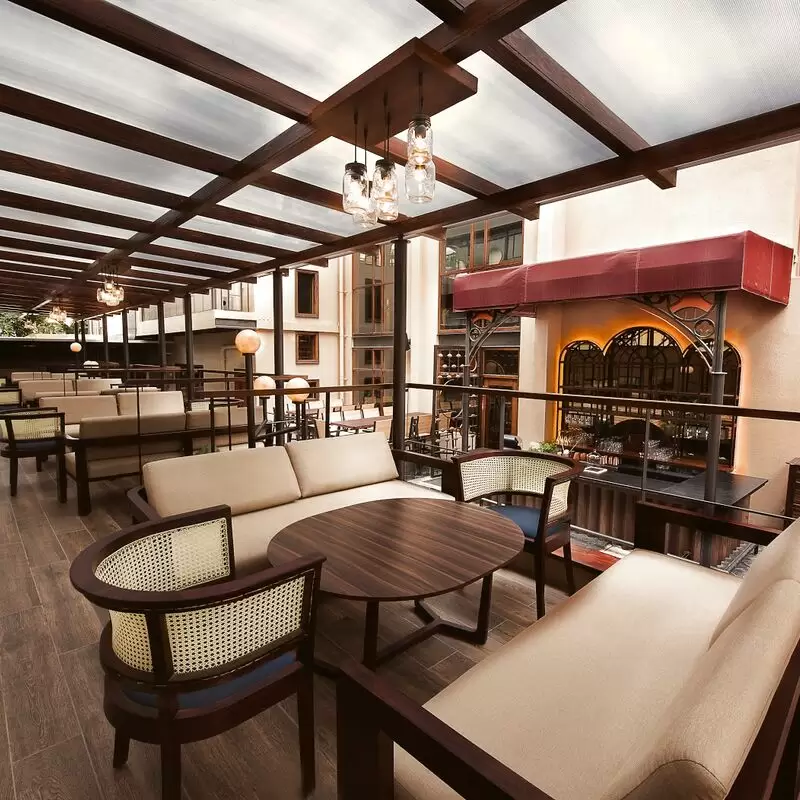 XOOX Brewmill
8, 20th Main Road Koramanagala Industrial Layout, KHB Colony, 5th Block, Koramangala, Bengaluru
Monday - Sunday: 12:01 PM – 1:00 AM
17. The Weekend Dog Park Cubbon Park
When in Koramangala, a visit to "The Weekend Dog Park @ Cubbon Park" is a must for all dog lovers! This is where locals and travelers meet up with their furry friends and foster a sense of community. The park, with its charming green spaces, offers plenty of room for your dog to play and romp around. After the park, stop by for a cappuccino on the picturesque rooftop terrace of nearby "Cafe Max." The flamingo pink building will add color to your travel photos. Experience Koramangala in the most authentic way!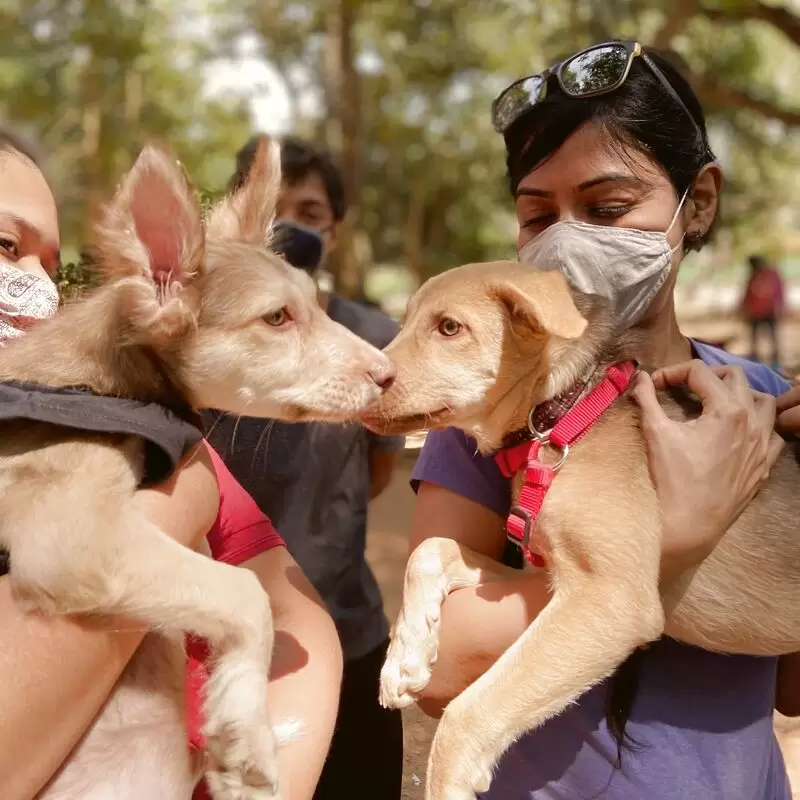 The Weekend Dog Park Cubbon Park
Sheshadri Iyer Memorial Hall, Nunegundlapalli, Ambedkar Veedhi, Bengaluru
Monday - Saturday: Closed
Sunday: 7:30 AM – 1:30 PM
18. Hotel Davanam Sarovar Portico Suites
Experience luxury in the heart of Bangalore at Hotel Davanam Sarovar Portico Suites. Not only is it known for its spacious, comfortable suites and top-notch service, but it also treats guests to eclectic international cuisine. Relax in the rooftop pool with panoramic views of the city. Just a short drive away, immerse yourself in Bangalore's vibrant culture at the famous Forum Mall or stroll through nearby St. John's Church. The blend of comfort and joie de vivre is hard to beat!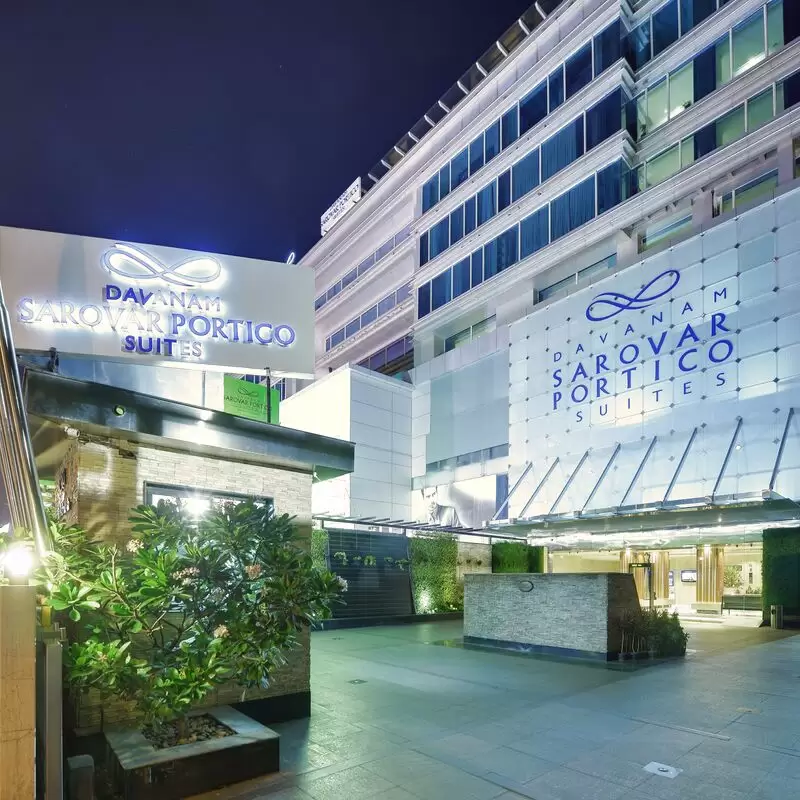 Hotel Davanam Sarovar Portico Suites
Hosur Road, Opp. Madiwala Traffic Police Station, Sidharata Colony, Santhosapuram, 2nd Block, Koramangala, Bengaluru
Monday - Sunday: Open 24 hours
19. Bamey's
A visit to "Bamey's" in Koramangala is a must for foodies. It is a haven for modern street food, especially for those who crave Tibetan delicacies. Known for its heavenly momos and thukpa, Bamey's offers a unique taste of Himalayan cuisine in the heart of Bengaluru. The place has a cozy ambiance and the wall art reflecting Tibetan culture is an attractive feature. Nearby is "St. John's Church," a beautiful architectural marvel to retreat to after your meal.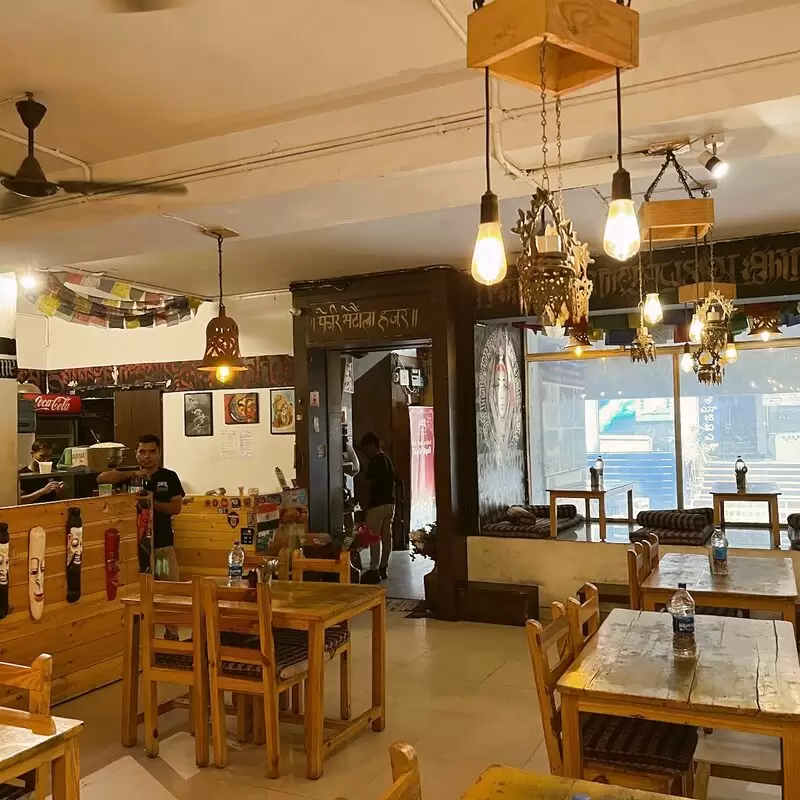 Bamey's
A/5, Ground Floor, KHB Colony, 5th Block, Koramangala, KHB Colony, 5th Block, Koramangala, Bengaluru
Monday - Sunday: 12:00 – 10:00 PM
20. CSI St. Mark's Cathedral

CSI St. Mark's Cathedral is a magnificent example of British colonial architecture in the heart of Koramangala. The stained glass windows, ornate altar and tranquil prayer hall make for a majestic sight. Don't miss the organ concerts held on the last Sunday of every month.

Insider tip: Visit the cathedral at night when it is beautifully lit! Just steps away is Koshy's, a traditional restaurant serving legendary Indian and Continental dishes. This is more than just a visit, it's an experience!

CSI St. Mark's Cathedral
1, Mahatma Gandhi Rd, Shanthala Nagar, Shivaji Nagar, Bengaluru

Monday - Friday: 9:30 AM – 5:00 PM
Saturday: 9:30 AM – 1:00 PM
Sunday: 7:00 AM – 12:30 PM
21. House of Commons
The House of Commons in Koramangala is a classic British pub that catches the eye with its magnificent Victorian era aura. Apart from the varied food and drink menu, it offers an antique interior where you can bask in the intense atmosphere of old England. In the nearby vicinity, one can explore the Koramangala Indoor Stadium or visit the contemporary street art at Church Street Social, which will add an extra layer of liveliness to your itinerary.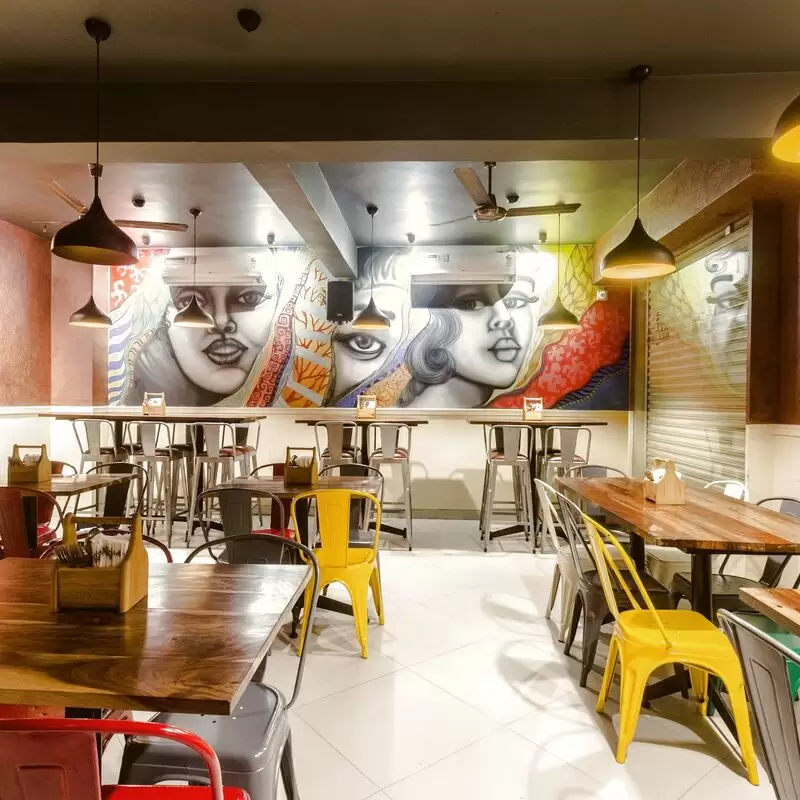 House of Commons
122/B, 1st Main Rd, KHB Colony, 5th Block, Koramangala, Bengaluru
Monday - Sunday: 10:30 AM – 12:30 AM
22. Rangoli Metro Art Center

A visit to the Rangoli Metro Art Center is a unique opportunity to immerse yourself in local culture. This lively art center exhibits contemporary and traditional Indian art forms, from paintings to sculptures and performances. Don't miss the artisan market, where you'll find exquisite souvenirs.

Insider tip: The Tunnel of Trees is a great photo op. Nearby, the Lalbagh Botanical Garden promises a tranquil getaway with its diverse flora - a paradise for nature lovers.

Rangoli Metro Art Center
Metro Station, Beside, Mahatma Gandhi Rd, Shivaji Nagar, Bengaluru

Monday - Sunday: 10:00 AM – 7:30 PM
23. Hungry Hippie
The Hungry Hippie in Koramangala is like a bohemian fantasy. Delight in the unconventional chill-out spots adorned with colorful dream catchers and charming boho decor. Feast your way through affordable but delicious multi-cuisine dishes. As dusk falls, enjoy the popular sheeshas under a starry sky. Just a stone's throw away is the thriving "Forum Mall" for a shopping spree or the tranquil "Nest - Artisans Park" for a cultural exploration!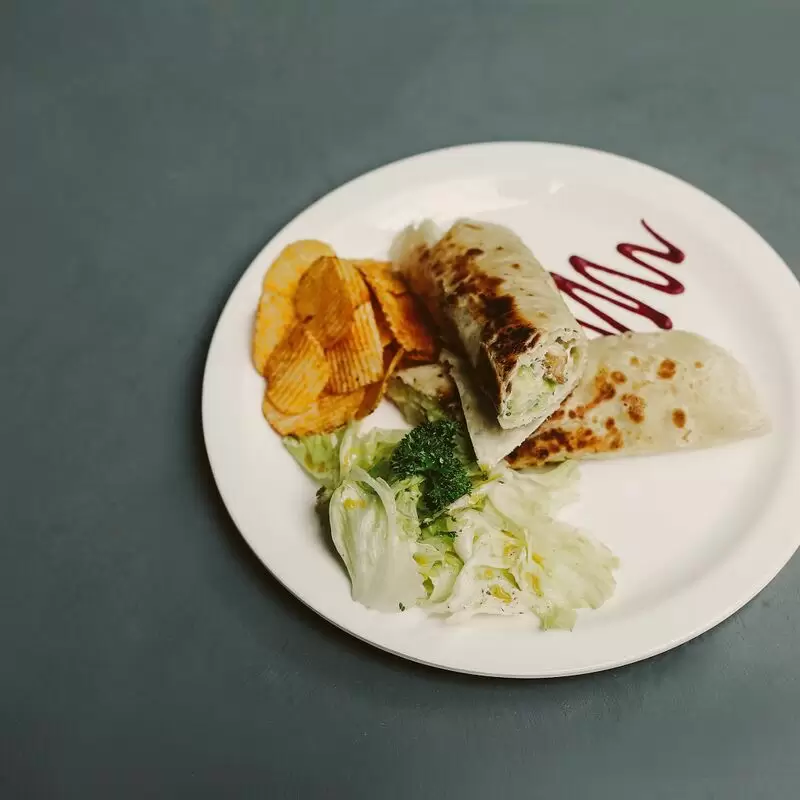 Hungry Hippie
104, Vijay Building, 4th Floor, near Empire Hotel, KHB Colony, 5th Block, Koramangala, Bengaluru
Monday - Sunday: 11:00 AM – 1:00 AM
24. Kaikondrahalli Lake Walkway

Kaikondrahalli Lake Walkway is an oasis of tranquility in the midst of bustling Koramangala, offering an escape from the city bustle. Strolling along the carefully maintained paths, you are likely to spot various species of birds, making it a birdwatcher's paradise. In the nearby butterfly park, colorful creatures cavort, fascinating children and adults alike.

An insider tip: visit the park at sunrise for spectacular views and fresh air. Just a stone's throw away is the floating Soul Santhe Market, a famous local artisan market.

Kaikondrahalli Lake Walkway
WM7G+8WX, Valliyamma Layout, Kaikondrahalli, Bengaluru

Monday - Friday: 5:30 – 10:30 AM, 3:30 – 6:30 PM
Saturday - Sunday: 5:30 AM – 6:30 PM
Best Time to Visit Koramangala
The best time to visit Koramangala, India is from October to February, when the weather is pleasant and comfortable for sightseeing and exploring the city's attractions. Temperatures range from 15 to 25 °C, which is the ideal time for outdoor activities.
Annual Weather in Koramangala
Koramangala 3-Day Forecast
Thu, 21 September
Night
70 °F
21 °C
70%
Morning
69 °F
20 °C
0%
Afternoon
82 °F
28 °C
67%
Evening
76 °F
24 °C
65%
Fri, 22 September
Night
70 °F
21 °C
77%
Morning
69 °F
21 °C
76%
Afternoon
80 °F
26 °C
0%
Evening
75 °F
24 °C
66%
Sat, 23 September
Night
72 °F
22 °C
85%
Morning
69 °F
20 °C
0%
Afternoon
80 °F
27 °C
81%
Evening
74 °F
23 °C
79%
Questions & Answers

What is the local language in Koramangala?

The local language in Koramangala, which is located in southeastern Bengaluru, India, is Kannada. Since Kannada is the official language of the state of Karnataka, it is spoken by the majority of the people. However, due to the cosmopolitan nature of the city, several languages, including Hindi, Tamil, Telugu, and English, are also used to communicate among the diverse population. English, in particular, is frequently used in professional settings and by the well-educated population.

How friendly are the locals towards tourists?

The locals in Koramangala, India, are generally friendly, welcoming and accommodating. They value the tradition of "Atithi Devo Bhava", which means "the guest is God", which is deeply rooted in Indian culture. Therefore, they warmly welcome all visitors. Most of them speak English and are often happy to help with directions or recommendations to make your stay pleasant and memorable.

Can I find vegetarian or vegan food easily in Koramangala?

Koramangala is definitely a paradise for vegetarians and vegans. In this neighborhood there are numerous restaurants that specialize specifically in plant-based diets and offer a wide range of international and local dishes. From traditional Indian dishes, especially dosas and thalis, to vegan pizzas and salads, there is something for every palate. A visit to Koramangala ensures that you won't have to compromise on taste or variety when it comes to vegetarian or vegan dining options.

How safe is Koramangala for tourists?

Koramangala, one of the largest neighborhoods in Bangalore, India, is generally safe for tourists. The area is one of the more affluent in the city and is very busy day and night. Police patrol regularly, so it is safe even at odd hours. However, as in any big city, tourists should take basic safety precautions, such as not openly displaying valuable items. It is recommended to use reputable means of transportation and abide by local laws and regulations to ensure a hassle-free stay. Violent crimes are rare, but petty crimes such as pickpocketing can occur.

What is the dress code in Koramangala?

There is no strict dress code in Koramangala, a cosmopolitan place in Bengaluru, India. You will see a mix of Western and traditional Indian dress among residents and tourists alike. However, it is usually advisable to dress conservatively in public places, especially religious sites. Due to the weather, monsoon-ready clothing and comfortable shoes are recommended, and light woolens may be required in the cooler months. Always be culturally sensitive in your clothing choices.

What is the currency used in Koramangala?

Koramangala is located in Bangalore, India and uses the Indian Rupee (INR) as its official currency. It is available in denominations ranging from 1 rupee to 2000 rupees. The currency includes both banknotes and coins. Foreign currencies can be exchanged at various banks and authorized money exchange bureaus. Credit and debit cards are also commonly used, especially at restaurants, shopping malls and other tourist establishments. Be sure to carry some local currency for small expenses.

Is it customary to tip at restaurants in Koramangala?

Yes, it is common to tip in restaurants in Koramangala, Bangalore, India. It is common to tip about 10-15% of the total bill. However, it is not mandatory and the amount of tip often depends on your experience and satisfaction with the service. Always check beforehand if your bill includes a service charge, as this can vary from establishment to establishment.

What are the customary dining manners in Koramangala?

In Koramangala, as in many parts of India, it is customary to wash one's hands before and after eating. It is customary to eat with the right hand, as the left hand is considered unclean. It is respectful to eat only small portions and finish what is on the plate to avoid waste. It is considered polite to compliment about food, but not to express dissatisfaction. It is also common among close friends or family to eat from the same plate.

Where can I find local cuisine in Koramangala?

Koramangala in Bangalore is a culinary paradise with a wide range of traditional Indian cuisine. Truffles Cafe is known for its local and continental dishes. Local dishes like idli and dosa can be enjoyed at Brahmin's Coffee Bar. For an upscale dining experience, The Permit Room offers innovative takes on classic Indian cuisine. For biryani, head to Meghna Foods. Traditional South Indian dishes are best enjoyed at Maiyas. Koramangala offers food for every taste and preference.

How is the nightlife in Koramangala?

Koramangala, a lively neighborhood in Bangalore, India, is known for its vibrant and lively nightlife. The area offers a mix of upscale pubs, casual bars and fine restaurants where night owls can relax. Live music venues and late-night restaurants also add to the exuberant atmosphere. It is an ideal destination for those who want to experience the cultural diversity and vibrant energy of the city after sunset. Despite the lively nightlife, Koramangala maintains a balance of tranquility, making it a unique nighttime destination.

Can public transport be easily availed in Koramangala?

Yes, public transportation is readily available in Koramangala, a bustling suburb of Bangalore, India. The area is well connected by a network of city buses that serve numerous routes. Auto rickshaws and cabs are readily available for local transportation. With the increasing popularity of cab services like Ola and Uber, it is also convenient to reach any part of Koramangala. Connections to the metro are also underway, promising even more efficient travel soon.

Should I be aware of any local customs or conventions?

Koramangala in Bangalore is a cosmopolitan area where different cultures are welcome. However, it is polite to greet locals with Namaste, folded hands and a slight bow of the head. Modest dress is generally encouraged, especially when visiting religious sites. Tipping is not obligatory, but is appreciated. English is widely spoken, but locals are happy if you try to speak a few words in Kannada, the local language. It is common to haggle in the street markets. Please respect local customs and traditions to enrich your visit.

Is it safe to walk around during late night hours?

Koramangala is a relatively safe part of Bangalore, known for its liveliness and bustling atmosphere. However, as in any other city, it is always advisable to take the usual precautions when walking at night. These include avoiding poorly lit areas and deserted streets, not carrying expensive items, and always informing someone of your whereabouts. Safety can depend on certain areas and circumstances, so it is always wise to stay alert and aware of your surroundings.

Can I find English speaking people in Koramangala?

Yes, you can definitely find English speakers in Koramangala. Since Koramangala is one of the largest and hottest neighborhoods in Bangalore, many locals speak English very well. Koramangala has become a preferred residential area for many IT professionals, entrepreneurs, and students from nearby educational institutions, making for a vibrant, multicultural environment where English is often used to communicate.

How well-equipped are the healthcare facilities in Koramangala?

Koramangala is one of the largest and most posh districts of Bangalore and has state-of-the-art healthcare facilities. It has numerous renowned hospitals and medical centers known for their infrastructure and professional medical teams. The healthcare services range from general consultations and checkups to specialized treatments and surgeries. The presence of several pharmacies and diagnostic laboratories ensures efficient health care. In addition, there are several clinics that offer holistic and alternative therapies. Some of these facilities also offer 24/7 telephone and online consultations.

Are credit cards widely accepted in Koramangala?

Yes, credit cards are widely accepted in Koramangala, a bustling suburb of Bangalore, India. This area is full of modern amenities and upscale establishments such as restaurants, shopping malls and hotels, as well as numerous small stores. However, it is always advisable to carry some cash for street vendors and auto-rickshaws that may not accept credit cards. It is recommended to be prepared for all scenarios to fully enjoy your visit to Koramangala.

What kind of power plugs and sockets are used?

In Koramangala, India, there are power plugs and sockets of type C, D and M. Type C is also known as the standard Euro plug. Type D is a three-pin plug with rounded edges, found mainly in India. Type M is similar to type D, but has larger pins. The standard voltage is 230 V, and the standard frequency is 50 Hz. Therefore, you may need a voltage converter and a travel adapter.

How early do shops and restaurants open in Koramangala?

The opening hours of stores and restaurants in Koramangala vary, but most establishments start their operations between 10:00 and 11:00. However, it should be noted that cafes, bakeries and certain fast food places open early, around 7:00 to 8:00. Evening restaurants usually open closer to lunchtime. It is best to inquire in advance about the opening hours of each establishment, as they may vary slightly.

Can I drink tap water in Koramangala?

In Koramangala, as in most places in India, tourists are generally not recommended to drink tap water. The water may contain bacteria and parasites that are not harmful to locals but can cause illness in foreigners. Instead, buy bottled water from reputable brands. You can also boil tap water or use water purification tablets if necessary. However, these may not remove some contaminants, so it is safest to stick with bottled water.

Are there any local festivals during my visit?

In Koramangala, which is part of Bangalore, various local festivals take place. Among the most famous is Karaga, a famous folk dance festival in honor of Draupadi, the most important female figure in the Mahabharata. Diwali, the festival of lights, and Dussehra, which commemorates the victory of good over evil, are also celebrated with much fervor and enthusiasm. If you visit in the summer, you may witness Ugadi, the Kannadiga New Year, which is marked by festivities and social gatherings.

Feedback

I hope you found this article informative and helpful. I'm eager to improve the content and make it even more valuable for you. If you have any feedback or suggestions, I would love to hear from you.

Do you have any tips or hidden gems that you think should be added to the list? Are there any areas that you feel could use more explanation or clarification?

Your input is greatly appreciated and will help us to continue providing high-quality content that meets your needs and interests. Please feel free to share your thoughts.