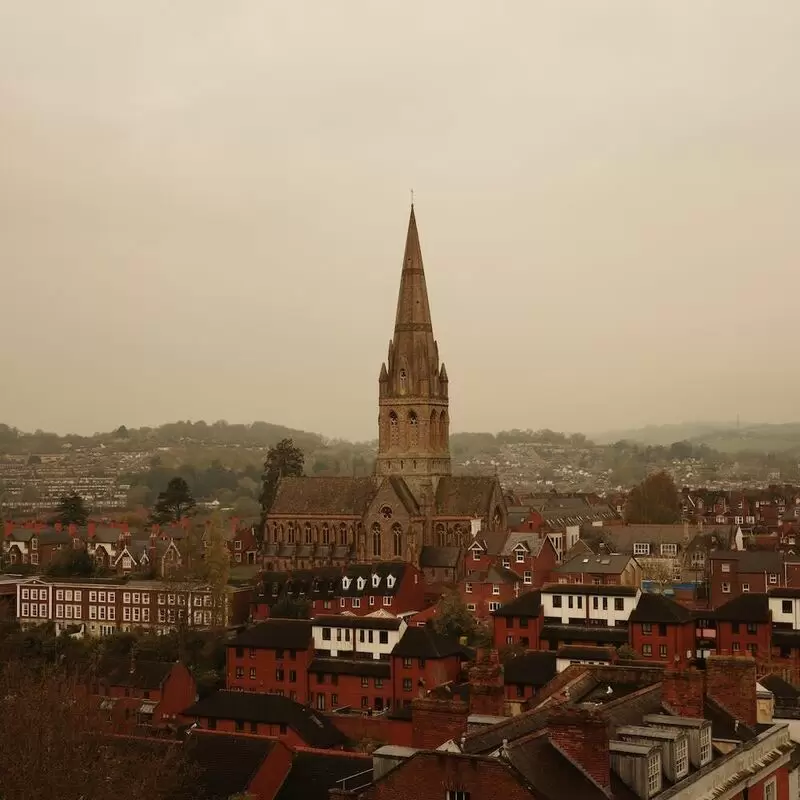 1. Exeter Cathedral

A visit to Exeter Cathedral is a must for all history and architecture lovers, as it has one of the most beautiful Gothic facades in England. Discover its unique features, such as the astronomical clock and the longest uninterrupted medieval stone vault in the world.

An insider tip is to attend the Evensong service, where you can have an unforgettable experience of choral music and feel the echoes of the past. Just a short walk away is historic Quayside, which invites you to take a picturesque stroll along the riverbank.

Exeter Cathedral
1 The Cloisters, Exeter

Monday - Friday: 9:30 AM – 4:30 PM
Saturday: 9:00 AM – 4:30 PM
Sunday: 11:30 AM – 3:00 PM
2. Pennywell Farm
A trip to Pennywell Farm promises endless fun and hands-on animal experiences for all ages! At this award-winning attraction in Exeter, you can pet cute miniature pigs, bottle-feed lambs, and even cheer on ferret races. Unleash your inner farmer by milking cows, and enjoy the excitement of pig racing in the barn. Combine the visit with a trip to nearby Buckfast Abbey and make your day in Devonshire one to remember.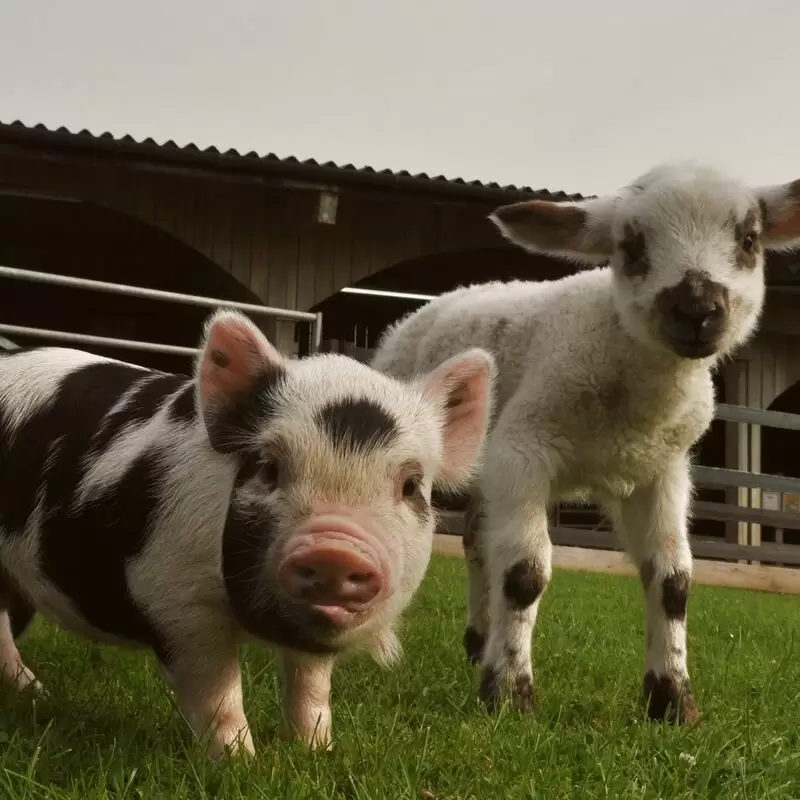 3. Canonteign Falls
A visit to Canonteign Falls in Exeter is a must for nature lovers! These impressive cascades are the highest man-made waterfalls in England and are set amidst 90 acres of enchanting woodlands and wetlands. Discover rare wildlife, charming fern gardens, and impressive Victorian buildings as you explore. Treat yourself to a local secret: cream tea at the on-site café is not to be missed! Combine this tranquil experience with a trip to nearby Haldon Forest Park for an unforgettable day surrounded by peace and tranquility.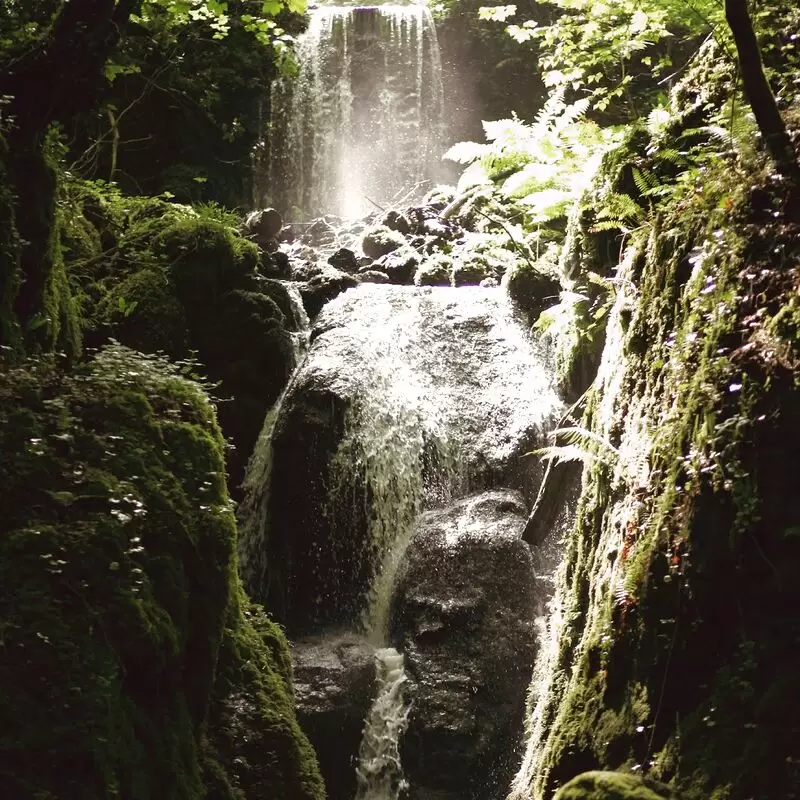 Canonteign Falls
Exeter
Monday - Sunday: 10:00 AM – 4:00 PM
4. National Trust Lydford Gorge
Be enchanted by the breathtaking beauty of Devon and visit the National Trust's Lydford Gorge, the deepest gorge in the Southwest! Experience the breathtaking 30-meter Whitelady Waterfall and marvel at the mesmerizing Devil's Cauldron. Enjoy a scenic walk in the woods with enchanting wildlife, especially in spring when the ground is covered with bright bluebells. Also visit Castle Drogo, just a short drive away, a spectacular 20th-century castle with fascinating architecture and panoramic views. Fortify yourself in the charming tea rooms, which offer delicious local treats.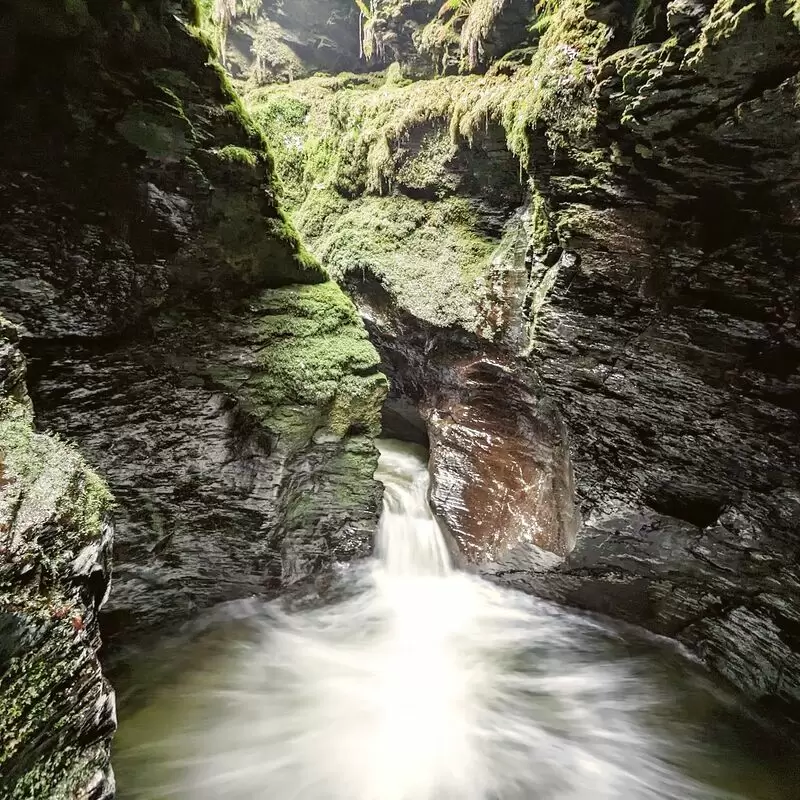 National Trust Lydford Gorge
Lydford, Tavistock, Okehampton
Monday - Sunday: 11:00 AM – 3:00 PM
5. World of Country Life

Explore the fascinating world of country life in Exeter, a must for families, nature lovers and history buffs alike! Discover a variety of friendly animals up close, marvel at fascinating displays of vintage cars, trains, and farm equipment, and indulge in the charming farm café.

An insider tip: don't miss the fascinating bird of prey demonstrations! You can also admire the stunning Exmouth beach and the picturesque Exe Estuary nearby.

World of Country Life
West Down Lane, Sandy Bay, Exmouth

Monday - Sunday: 10:00 AM – 5:00 PM
6. Powderham Castle
A visit to Exeter is incomplete without a tour of the majestic Powderham Castle! This enchanting castle, with a 600-year history, offers stunning architecture, idyllic gardens, and captivating guided tours where you'll learn fascinating stories about the Courtenay family. Take a peek into the fascinating secret garden, and feel like royalty as you stroll through the deer park, home to a 200-strong herd. Just a stone's throw away, take a scenic walk to the charming village of Kenton for an authentic local experience!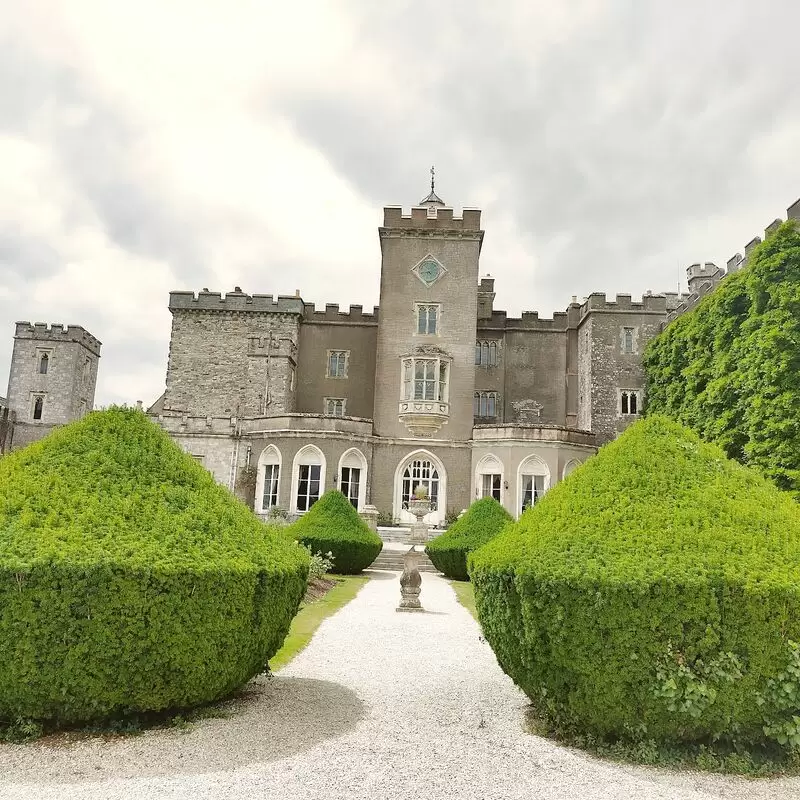 Powderham Castle
Powderham Estate, Exeter
Monday - Sunday: 10:00 AM – 5:00 PM
Saturday: Closed
7. Bicton Park Botanical Gardens
A visit to Bicton Park Botanical Gardens is an unmissable experience. The 300-year-old gardens are bursting with color and botanical wonder. The majestic Italian Garden, Pinetum and even a ride on the Bicton Woodland Railway are ideal for the whole family. Also visit the attractive Palm House, home to one of the original 19th century propagators. Take a full day to enjoy the beauty of the park, and don't forget to grab a bite to eat at nearby Otterton Mill!
Bicton Park Botanical Gardens
Bicton East, Budleigh Salterton
Monday - Sunday: 10:00 AM – 5:00 PM
8. Crealy Theme Park & Resort
Get ready for an adrenaline-filled adventure at Crealy Theme Park & Resort in Exeter! Crealy is the largest family theme park in the Southwest and offers over 60 thrilling rides and attractions for all ages. Experience the thrill of the Twister roller coaster, make a splash in the Tidal Wave water slide, and interact with the adorable animals at the on-site zoo. With live shows and exclusive seasonal events, the fun never stops at Crealy. Just a stone's throw away is another attraction worth seeing, the historic Powderham Castle.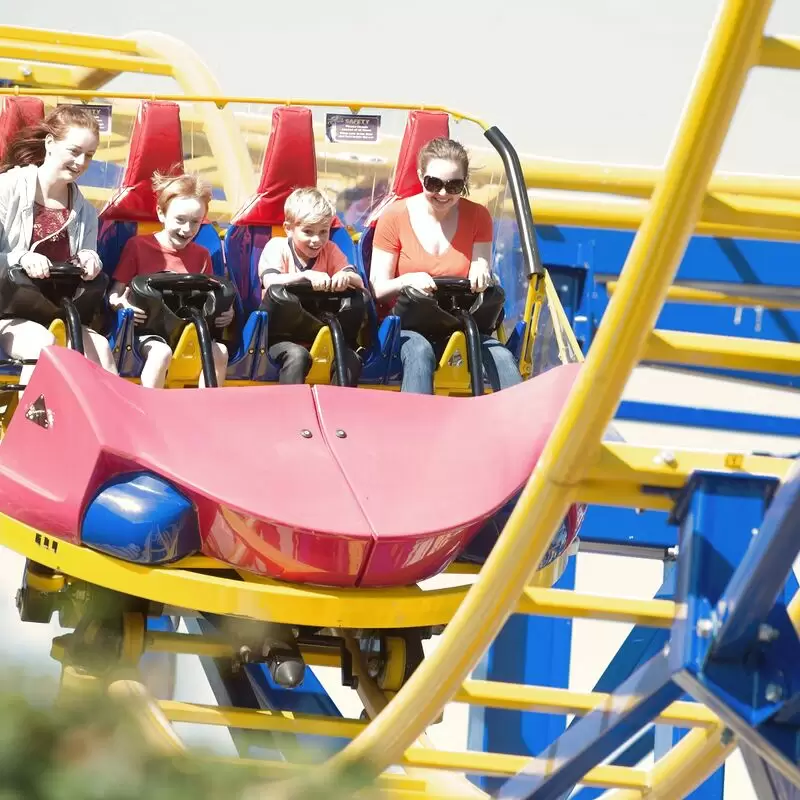 Crealy Theme Park & Resort
Sidmouth Road, Clyst St Mary, Exeter
Monday - Tuesday: Closed
Wednesday - Friday: 10:00 AM – 4:30 PM
Saturday - Sunday: 10:00 AM – 5:00 PM
9. National Trust A la Ronde
Immerse yourself in the fascinating world of A la Ronde, a unique 18th century house with 16 pages of history and character. Admire the exquisite shell gallery, handcrafted by two remarkable cousins, and stroll the verdant grounds with magnificent views of the estuary. Discover the compelling stories of people, power and protest and their relationship to the house. After exploring the charming nooks and crannies, treat yourself to a delicious cream tea at the on-site café. Visit nearby Exmouth's sandy beach and lively marina for a perfect day out.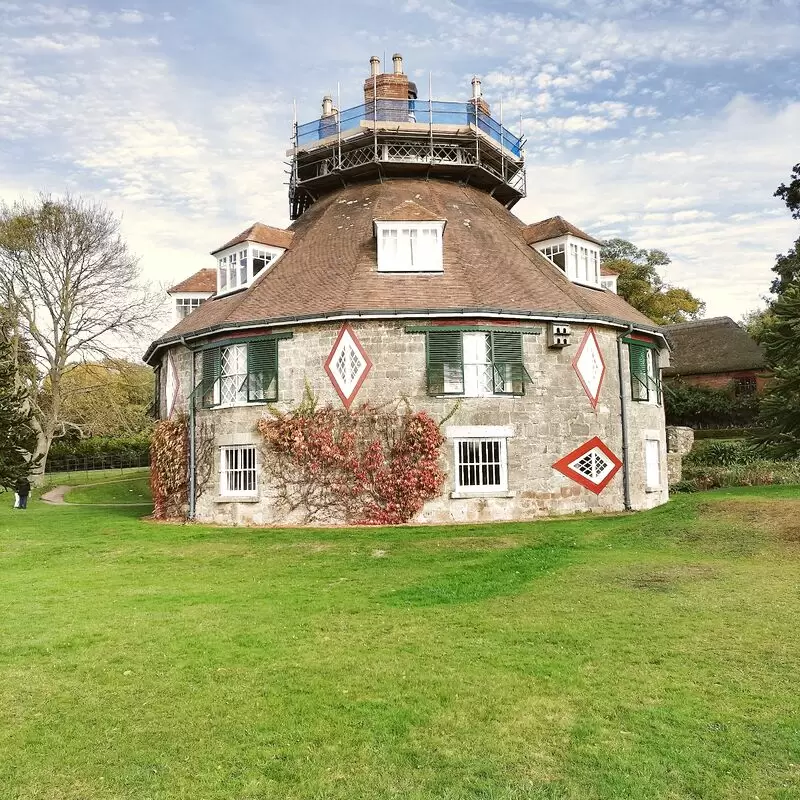 National Trust A la Ronde
Summer Lane, Exmouth
Monday - Tuesday: Closed
Wednesday - Sunday: 10:30 AM – 3:30 PM
10. Royal Albert Memorial Museum and Art Gallery
Visit the Royal Albert Memorial Museum and Art Gallery (RAMM), a treasure trove of world-class exhibitions and priceless curiosities. Delight in vivid depictions of Exeter's rich past, fascinating global art, and breathtaking world cultures. Take a moment to admire Gerald the Giraffe, an impressive exhibit that towers over you. RAMM's central location near lively Queen Street Dining makes it the perfect stopover for culture lovers who want to explore Exeter's stunning cathedral and historic city walls.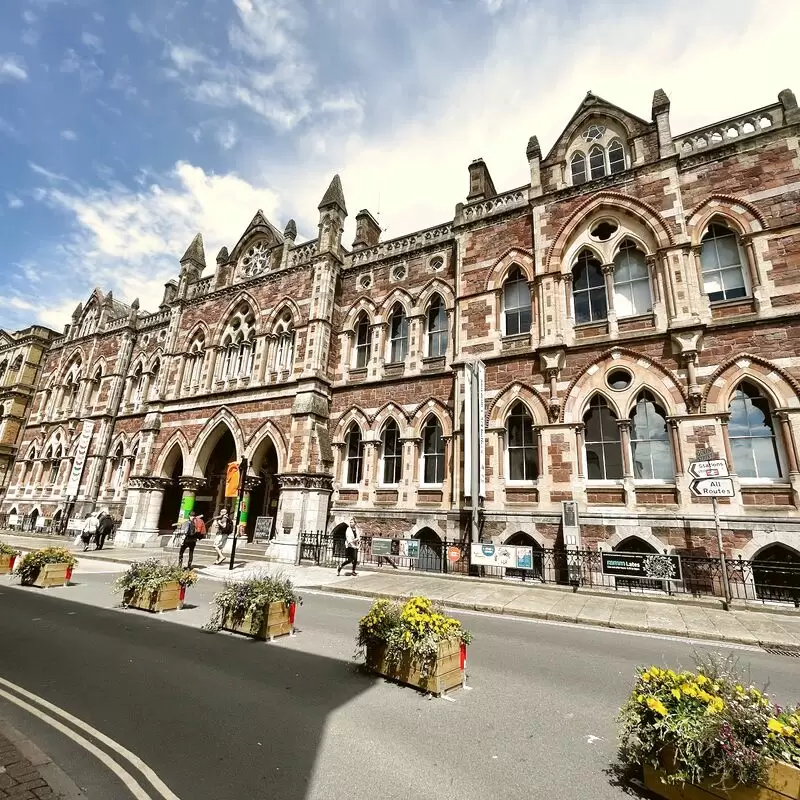 Royal Albert Memorial Museum and Art Gallery
Royal Albert memorial Museum Art & Gallery, Queen Street, Exeter
Monday: Closed
Tuesday - Sunday: 10:00 AM – 5:00 PM
11. Becky Falls Ancient Woodland Park
Becky Falls Ancient Woodland Park is a must-see for nature lovers in Exeter! This enchanting woodland park, with its stunning waterfall cascading through the lush greenery, offers a tranquil retreat and breathtaking scenery. Discover rare plant species, enjoy a variety of forest trails, and admire the beautiful granite formations. Be on the lookout for Woodland Sprites hiding in the woods! If you want to extend your adventure, explore nearby Canonteign Falls and Haldon Forest Park for more beautiful scenery.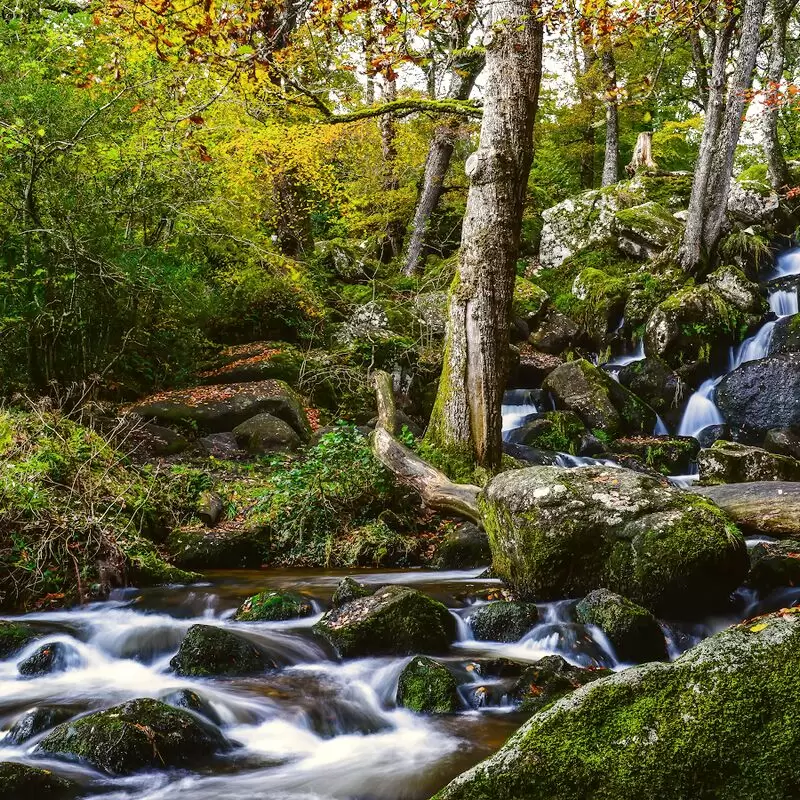 Becky Falls Ancient Woodland Park
Manaton, Newton Abbot
Monday - Sunday: 10:00 AM – 5:00 PM
12. Sandy Park
Head to Sandy Park, home of the exciting Exeter Chiefs, and experience the electrifying atmosphere of a world-class rugby match. Marvel at the team's incredible skill and teamwork and mingle with the passionate locals and fans at this state-of-the-art stadium. For an even more immersive experience, join a stadium tour for a behind-the-scenes look. After the game, explore nearby picturesque Quayside with its lively pubs and restaurants or discover the beautiful green landscape of Ludwell Valley Park.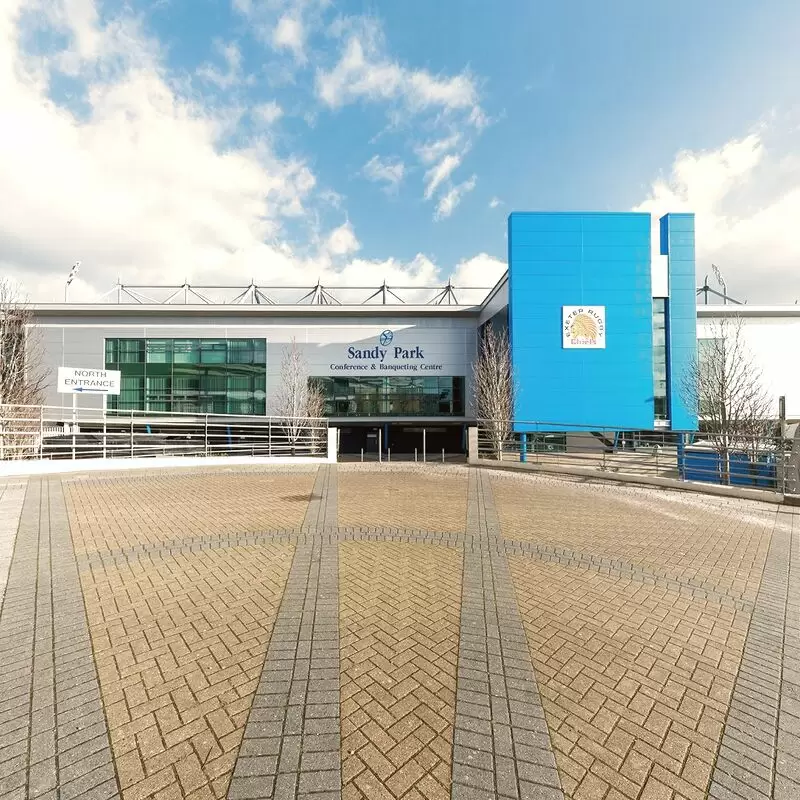 Sandy Park
Sandy Park Way, Exeter
Monday - Friday: 8:00 AM – 5:30 PM
Saturday - Sunday: Closed
13. Torre Abbey
A visit to Torre Abbey in Exeter is a must for history and art buffs alike! This remarkable 800-year-old building offers a fascinating glimpse into medieval monastic life. Explore the beautifully restored rooms, enchanting gardens, and fascinating artwork, including works by Sir Joshua Reynolds and Thomas Luny. Don't forget to visit the interactive exhibition that gives you a glimpse into Torre Abbey's rich history. Pro-tip: Combine your visit with a leisurely stroll along the nearby Torquay seafront - a perfect day out!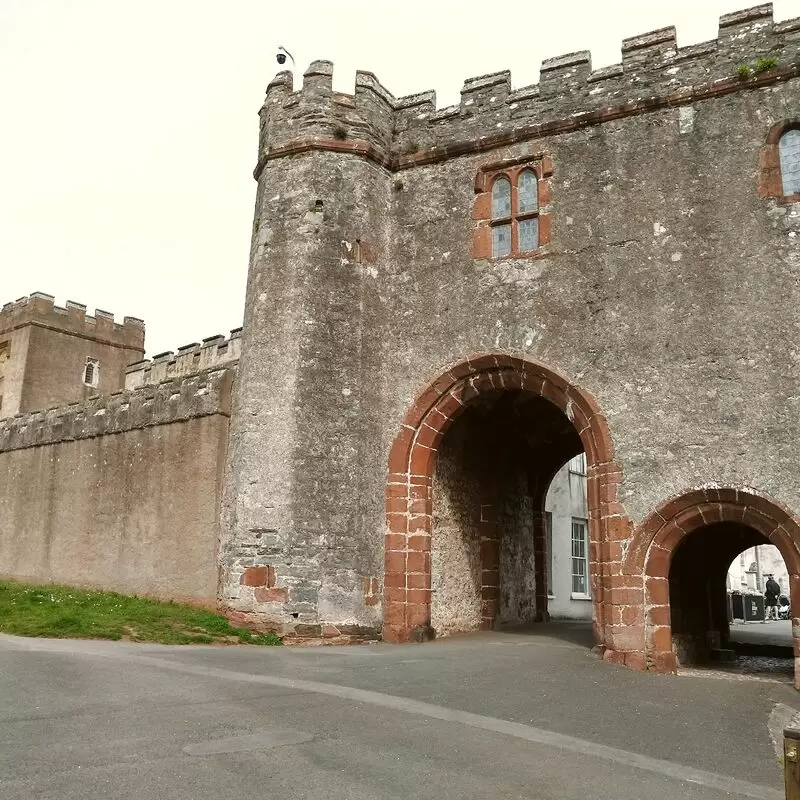 Torre Abbey
The King's Drive, Torquay
Monday: Closed
Tuesday - Sunday: 10:00 AM – 5:00 PM
14. The Maer
Discover Exeter's hidden gem, "The Maer", a picturesque nature reserve perfect for a leisurely stroll or picnic. Relax amidst the lush greenery, enchanting flora, and abundant wildlife that thrive in this oasis. Enjoy the calming view of the pond, home to friendly ducks and diverse birdlife. Nearby is stunning Exmouth Beach, ideal for a relaxing swimming experience. Grab a tasty bite from the adjacent family café and enjoy the serenity of The Maer for a truly memorable day.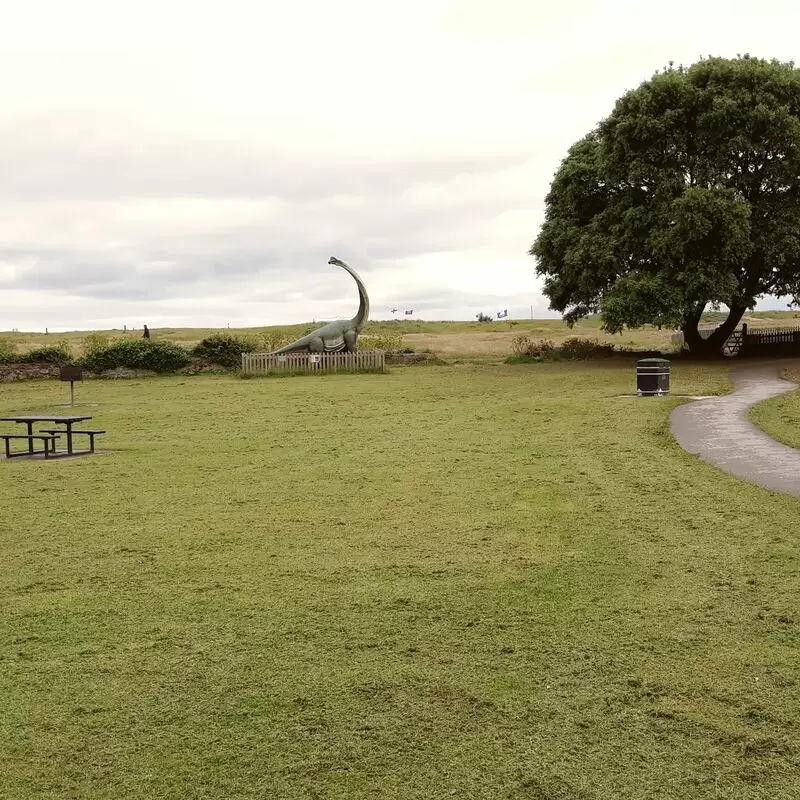 15. Exeter Quayside
A trip to Exeter is not complete without a visit to historic Exeter Quayside! Walk along the picturesque riverfront, marvel at the mix of charming old buildings and modern architecture, and enjoy the many lively pubs, cafes, and stores. Discover the hidden gem of Cricklepit Mill, a working watermill. Relax with recreational activities such as biking or kayaking, or simply enjoy the beauty of the area. Feel the pulse of the city on the quayside, just a stone's throw from Exeter's magnificent cathedral.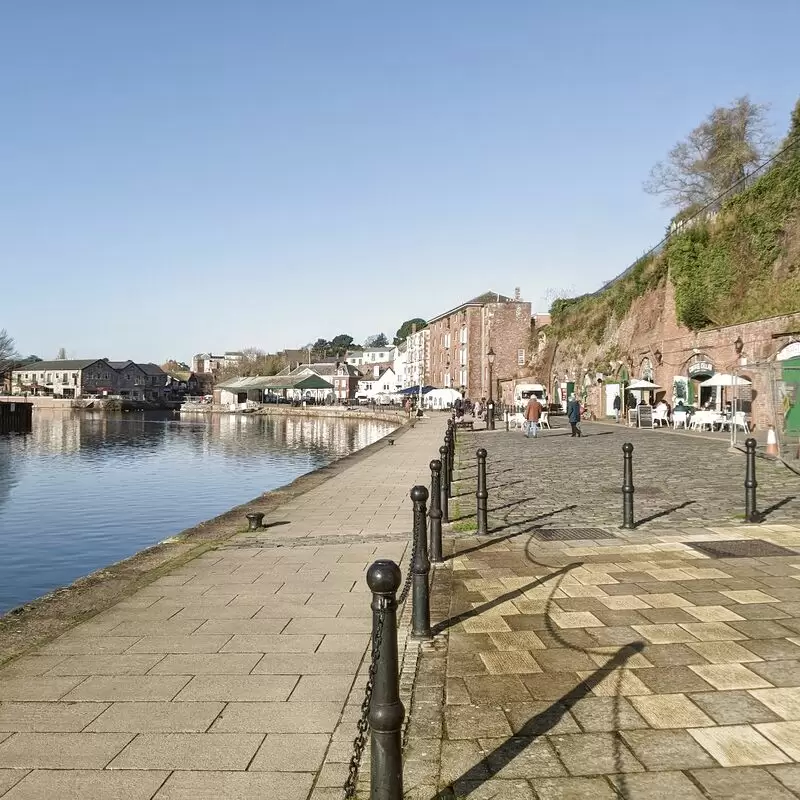 Exeter Quayside
Haven Banks - The Quay, Exeter
16. Riverside Valley Park
Discover the tranquil beauty of Exeter's Riverside Valley Park, a natural oasis perfect for a relaxing escape from city life. Meander along the scenic banks of the River Exe, delight in the vibrant wildlife, and enjoy delightful bike rides or leisurely walks. Just a stone's throw away is the hidden gem Miller's Crossing Bridge, which offers unbeatable views. Plan your visit to catch a glimpse of the swans that gracefully migrate through the area from Easter through September, making your visit a memorable one.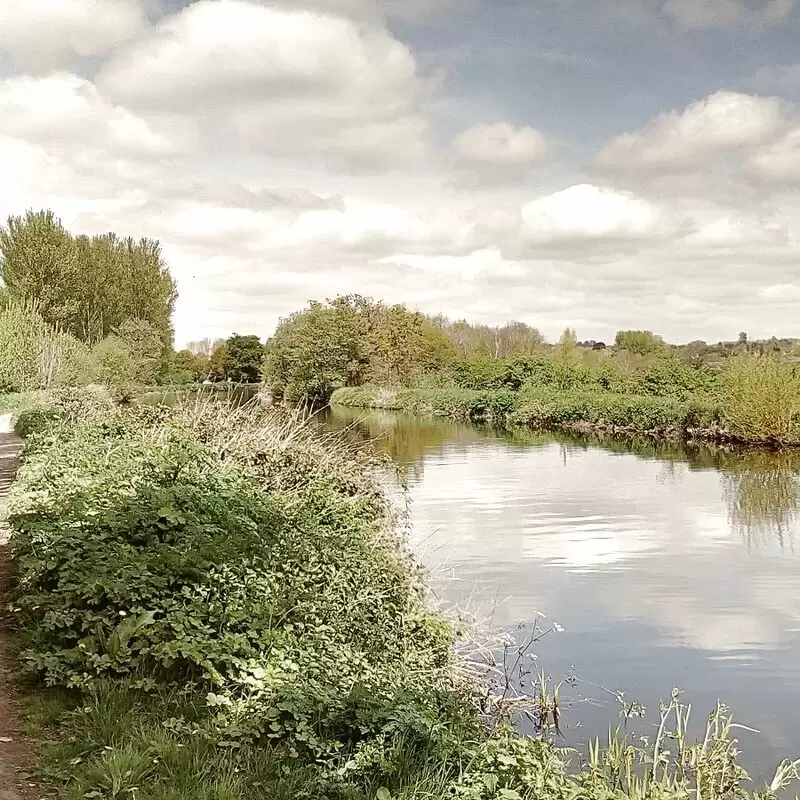 Riverside Valley Park
15 West Grove Road, Exeter
Monday - Sunday: Open 24 hours
17. Woodbury Castle
Take a trip to Woodbury Castle, an impressive Iron Age hill fort nestled in the middle of a tranquil woodland setting. Step back in time and reflect on the castle's history as you explore the remains of the earthwork, accompanied by stunning views of the Devon countryside. Take in the British heritage and visit nearby ancient Woodbury Common, where rare plants and animals will enchant your senses. Don't miss this enchanting excursion.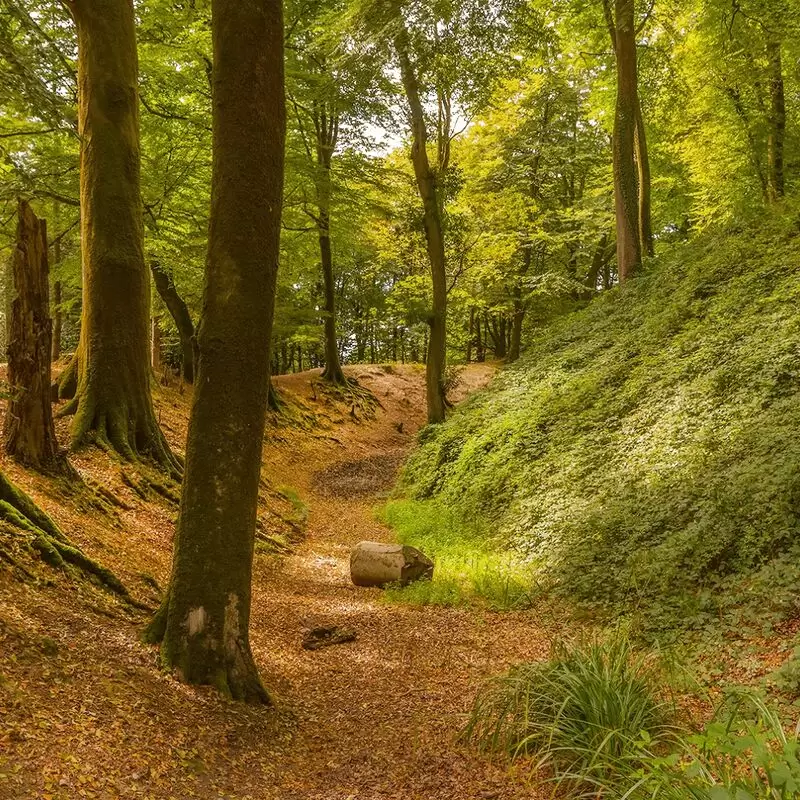 Woodbury Castle
Woodbury, Exeter
Monday - Sunday: Open 24 hours
18. Go Ape Haldon
A visit to Go Ape Haldon in Exeter is a thrilling adventure for adrenaline junkies and nature lovers alike. Take on the challenge of an exhilarating treetop course with ziplines, rope swings and wobbly crossings, all set amidst the beautiful Haldon Forest. With its stunning panoramic views of Dartmoor National Park, this is the ideal outdoor activity for families, friends and team bonding. And if you're still up for more, you can take advantage of Haldon Forest Park's nearby hiking and biking trails to discover even more.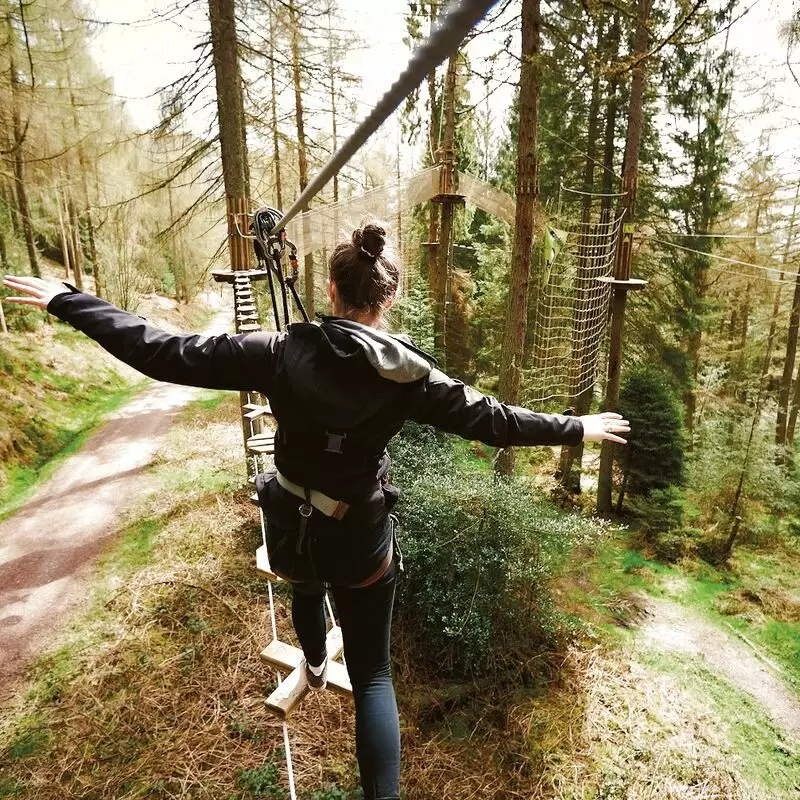 19. RSPB Bowling Green Marsh
Head to RSPB Bowling Green Marsh, a hidden gem in Exeter, where the wonders of nature unfold before your eyes! Observe an abundance of wildlife, especially birds, cavorting in their natural habitat. Bring binoculars to get up close and personal with seasonal visitors like wildfowl and wading birds, or admire the elegant swans that call this marsh home. Also explore the nearby Goat Walk for panoramic views of the estuary, and feel even more connected to nature in this picturesque sanctuary.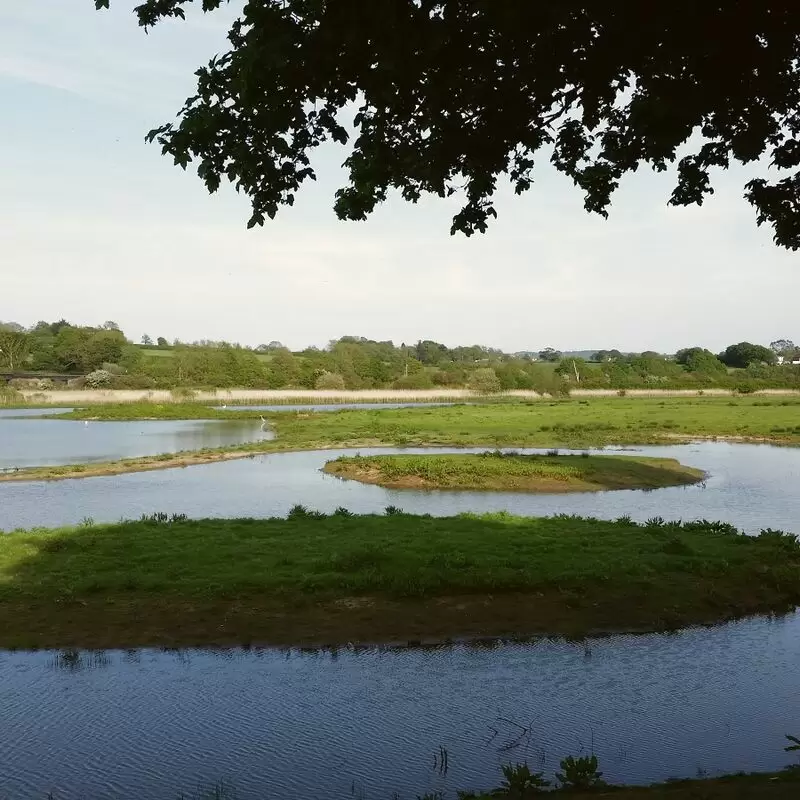 RSPB Bowling Green Marsh
Bowling Green Road, Topsham, Exeter
Monday - Sunday: Open 24 hours
20. Northernhay Gardens
A visit to Exeter's Northernhay Gardens is a must for nature lovers and history buffs alike. These lush gardens were laid out in 1612 and are England's oldest public open space. They offer a stunning green oasis amidst a magnificent display of flowers and inspiring sculptures. You also won't want to miss the fascinating war memorial and ornate entrance gates! Just a short walk away, you'll find the majestic Exeter Castle, whose mysterious underground passages are waiting to be explored. A perfect day out in Exeter's green heart!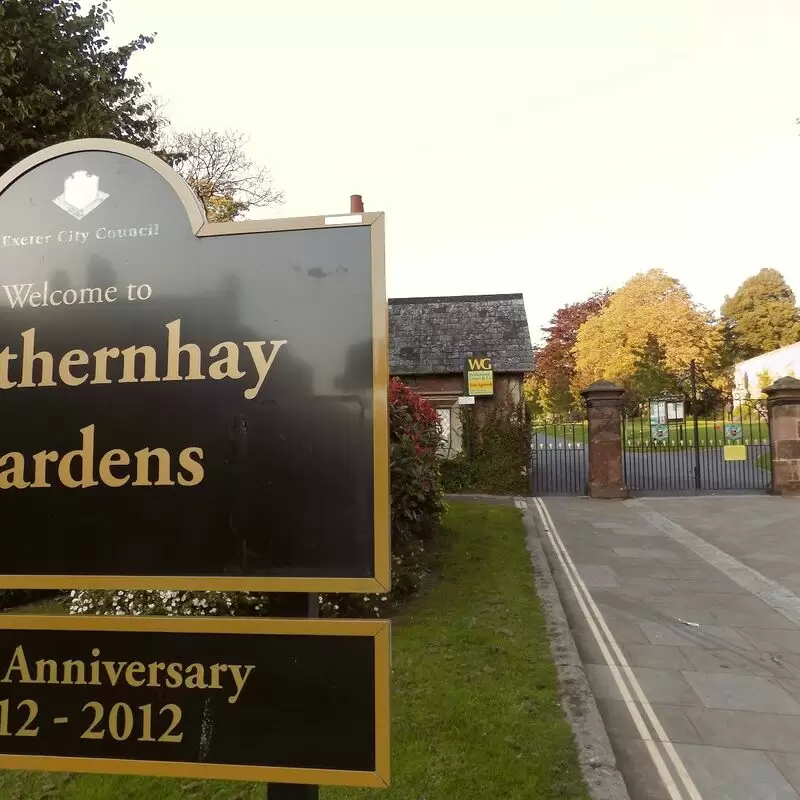 Northernhay Gardens
Northernhay Gate, Exeter
Monday - Sunday: 7:00 AM – 9:00 PM
21. East Dartmoor National Nature Reserve
Discover Exeter's enchanting East Dartmoor National Nature Reserve, a paradise for nature lovers and outdoor adventurers alike. Walk through ancient woodlands and extensive heathlands that are home to a variety of wildlife, including rare butterfly species, otters, and the elusive Dartmoor pony. Delight in the tranquility of the Bovey Valley, where you can get up close to the moss-covered Wray Cleave gorge and the River Bovey. If you want to extend your nature exploration even further, you can head to nearby Canonteign Falls - England's tallest man-made waterfall!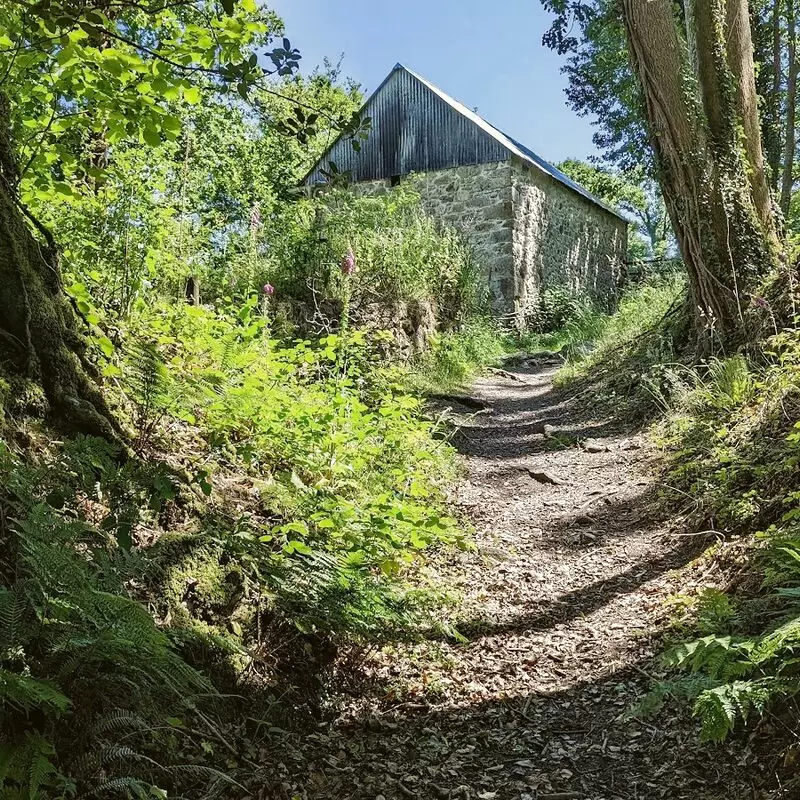 East Dartmoor National Nature Reserve
Yarner Wood, Bovey Tracey
Monday - Sunday: 8:00 AM – 8:00 PM
22. Ludwell Valley Park
Ludwell Valley Park, a hidden gem in Exeter, offers a perfect escape to nature. With its quiet walking trails, blooming wildflower meadows and tranquil streams, it attracts nature lovers and photographers alike. Spot the elusive kingfisher or admire the lush flora and fauna as you explore the park. And don't miss the enchanting Hoker Reedbed, famous for dragonflies and other fascinating winged creatures! Nearby, historic Exeter Quayside invites you to stroll along the River Exe for a truly picturesque experience.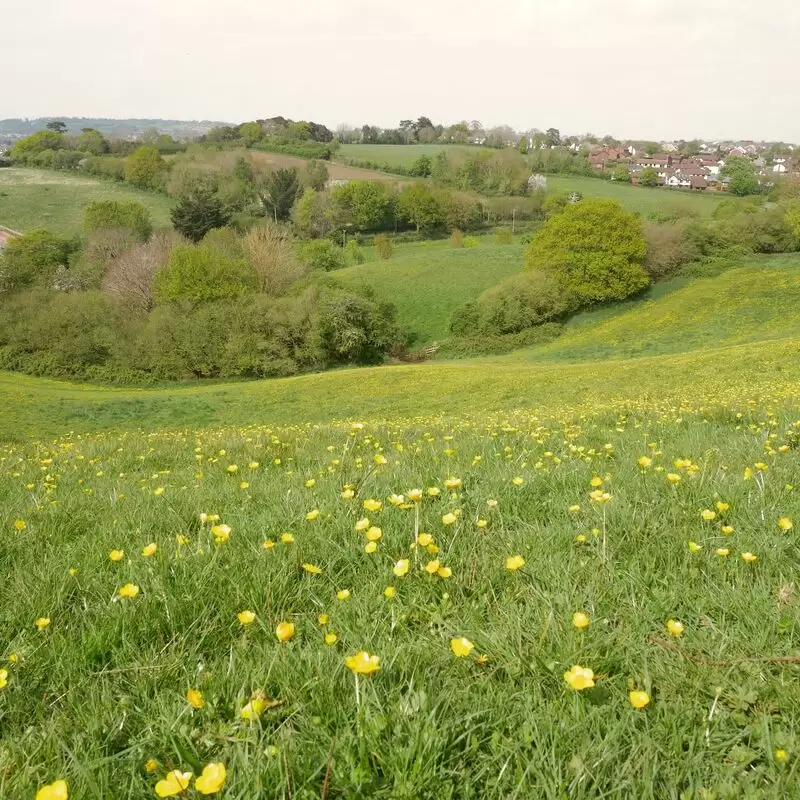 Ludwell Valley Park
Exeter EX2 5JL
Monday - Sunday: Open 24 hours
23. Clip n Climb Exeter
Explore your adventurous side at Clip 'n Climb Exeter, an exciting indoor climbing experience for all ages and abilities. With over 30 exciting climbing challenges, including the Leap of Faith and Stairway to Heaven, there's something for everyone. Unleash your inner competitive spirit in a fun and safe environment supervised by professional trainers. Located near Riverside Leisure Centre, this lively attraction is suitable for both solo travelers and families looking to create unforgettable memories in Exeter. Give it a try!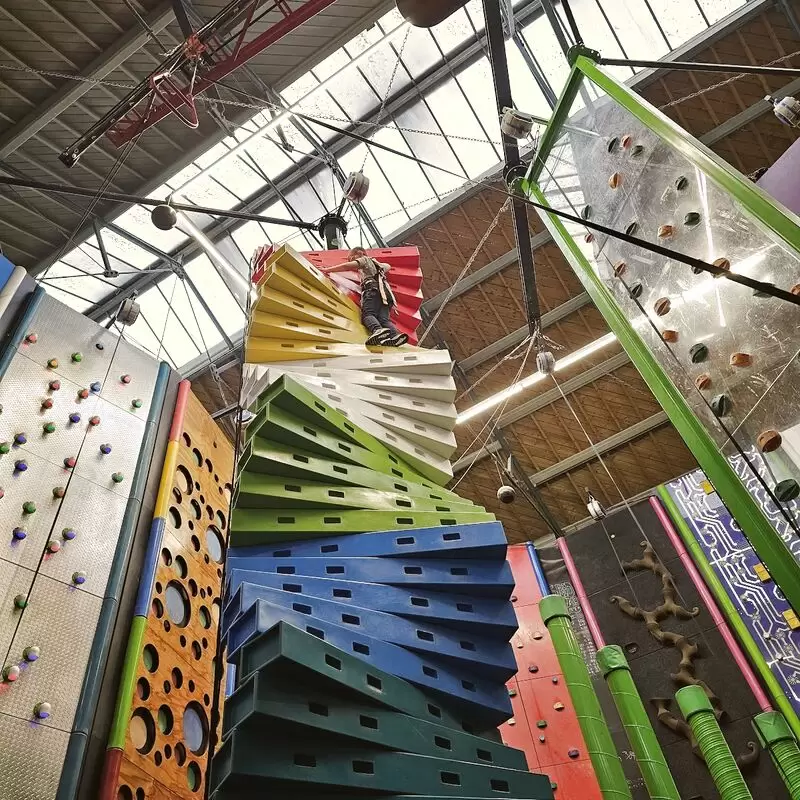 Clip n Climb Exeter
Exeter EX2 8AX
Monday - Friday: 10:00 AM – 10:00 PM
Saturday - Sunday: 9:00 AM – 8:00 PM
24. St Nicholas Priory
A visit to Exeter's hidden gem, St. Nicholas Monastery, is a must! The oldest surviving building in the city, this medieval marvel with its well-preserved architecture offers a fascinating glimpse into 11th century monastic life. Be enchanted by the stunning Tudor-style living quarters and their authentic furnishings. Don't miss the spectacle of costumed reenactments on certain Sundays. Plus, the monastery is just a short walk from the bustling city center, making it the perfect addition to your Exeter adventure.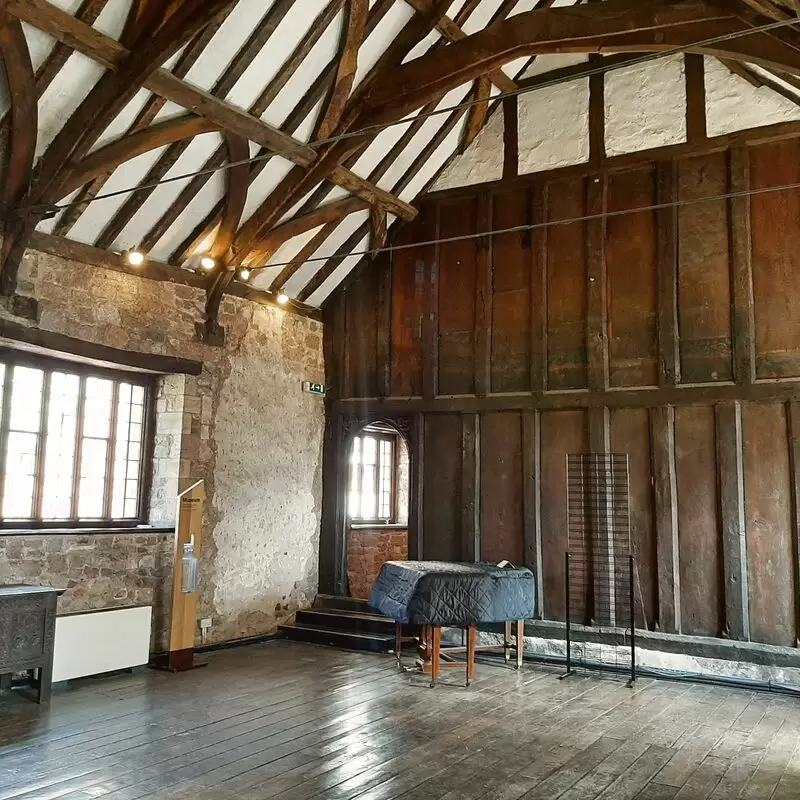 St Nicholas Priory
The Mint, Exeter
Best Time to Visit Exeter
The best time to visit Exeter is from late spring to early autumn, more precisely from May to September, as the weather is generally warm and pleasant. During these months visitors can enjoy outdoor activities and events in and around the city.
Annual Weather in Exeter
Exeter 3-Day Forecast
Thu, 21 September
Night
50 °F
10 °C
0%
Morning
49 °F
9 °C
67%
Afternoon
61 °F
16 °C
96%
Evening
54 °F
12 °C
84%
Fri, 22 September
Night
49 °F
9 °C
0%
Morning
48 °F
9 °C
0%
Afternoon
58 °F
15 °C
78%
Evening
52 °F
11 °C
0%
Sat, 23 September
Night
47 °F
8 °C
0%
Morning
45 °F
7 °C
0%
Afternoon
58 °F
15 °C
0%
Evening
54 °F
12 °C
0%
Questions & Answers

What is Exeter famous for?

Exeter, the ancient capital of Devon, is famous for its rich history and well-preserved landmarks such as Exeter Cathedral, an impressive example of Gothic architecture. The city has an extensive network of underground passages dating back to the Middle Ages and Roman city walls that testify to its historical importance. Exeter's vibrant city center offers numerous cultural activities, shopping centers, and dining options. The nearby picturesque countryside and coastline are ideal for outdoor enthusiasts, making Exeter an attractive destination for history buffs and adventure seekers alike.

Is Exeter safe for tourists?

Exeter is generally safe for tourists, as it is considered a peaceful and welcoming city in the United Kingdom. As with any other destination, it is important to take the necessary precautions and pay attention to your surroundings. Compared to other major UK cities, the city has a lower crime rate. However, with common sense, one should take care to keep personal belongings safe and avoid poorly lit areas at night to ensure a safe and enjoyable visit to Exeter's historic sites and natural attractions.

How walkable is Exeter?

Exeter is a relatively walkable city, with many attractions and amenities concentrated in the compact city center. There are pedestrian malls, scenic walkways along the River Exe, and charming historic streets like Gandy Street. The city offers a mix of modern shopping centers and historic sites within easy walking distance. Although there are steep inclines in some areas, overall Exeter is pleasant for locals and visitors to explore on foot.

Are there guided city tours available?

Yes, Exeter offers a number of city tours where you can explore the city's rich history and heritage. The popular Red Coat Guided Tours, led by knowledgeable volunteer guides, offer entertaining and informative walks to the city's landmarks. Some tours are geared toward special interests, such as the Medieval Exeter Tour or Exeter's Roman Heritage. In addition, private guided tours can be tailored to your interests, and there are self-guided audio tours that visitors can enjoy at their own pace.

What are popular local dishes to try?

In Exeter, popular local dishes reflect the UK's rich culinary heritage. Traditional favorites include Devonshire Cream Tea, which consists of scones with clotted cream and jam and a warm cup of tea. For a savory option, try the delicious Cornish Pasty, a pastry filled with meat and vegetables. Another dish you should definitely try is Ploughman's Lunch, a cold meal with cheese, pickled onions, crusty bread and a side salad. Finally, you should treat yourself to fish and chips, a dish of breaded and fried fish with crispy potatoes, often served with tartar sauce or peas.

How can I reach Exeter from London?

From London you can reach Exeter by train, car or bus. There are direct trains from London Paddington Station, which take about 2-2.5 hours. By car, the distance is about 171 miles via the M4 and M5 freeways and takes about 3-4 hours depending on traffic. Alternatively, you can take buses operated by companies such as National Express, which depart from Victoria Coach Station and take about 4-5 hours to reach Exeter Bus Station.

Can I use UK Pounds in Exeter?

Yes, you can use British pounds in Exeter as this is the official currency of the United Kingdom. It is recommended to have some cash on hand for smaller stores or out-of-the-way places that may not accept credit or debit cards. Larger establishments and tourist attractions usually accept major credit cards. To obtain pounds, you can use ATMs, banks and currency exchange offices in Exeter.

Is public transportation available in Exeter?

Yes, public transportation is available in Exeter, United Kingdom. The city offers various means of transportation, including buses, trains and cabs. Stagecoach South West operates the main bus network in the city and surrounding areas, connecting popular destinations and residential areas. Exeter also has a main train station called Exeter St. David's, which provides connections to other cities and towns in the United Kingdom. In addition, numerous cab companies and ride-sharing services such as Uber are available to help you explore the city in comfort.

Are there any local customs or etiquette to be aware of?

In Exeter, as in the rest of the UK, it is important to be polite and respectful. Greet people with a handshake or a simple "hello," and remember to say "please" and "thank you." Queuing is an essential part of British culture, so always wait your turn. When using public transportation, stand on escalators to the right and let others pass on the left. It is not customary to tip heavily in restaurants, but a 10-15% tip is appreciated for good service. Avoid talking about politics, religion, and income in casual conversation.

Is Exeter expensive for tourists?

Exeter, a charming and historic city in the United Kingdom, can be moderately expensive for tourists depending on travel style and preferences. Prices for accommodation, meals and sightseeing in the city can vary, but there are also budget options. Affordable entrance fees are charged for attractions such as Exeter Cathedral and the Royal Albert Memorial Museum. Overall, the cost of visiting Exeter is relatively low compared to other popular British destinations like London, but it is advisable to plan and budget accordingly.

Are taxis easily available?

Yes, cabs are readily available in Exeter. There are both private hire cabs and traditional black cabs offering their services throughout the city. Many cab ranks are located near popular attractions, shopping centers, and transportation hubs like Exeter St Davids and Exeter Central train stations. You can also call or book cabs through various cab company apps. App-based ride-hailing services like Uber and Ola are also growing in popularity in the city. Overall, getting a cab in Exeter should not be a problem.

How prevalent is English spoken in Exeter?

English is the main language spoken in Exeter, as the city is located in the United Kingdom, where English is the official language. The city has a predominantly British population, with the majority of residents being native English speakers. However, Exeter is a diverse and vibrant city with a growing international community, including students and professionals. As a result, you may encounter speakers of various other languages. Nevertheless, visitors can easily explore the city as English is widely spoken and understood and serves as the main means of communication.

Are there any nearby countryside to explore?

Exeter is surrounded by picturesque countryside that offers visitors numerous opportunities to explore. Nearby Dartmoor National Park is a beautiful moorland area with vast landscapes, granite towers and abundant wildlife. The Blackdown Hills, an Area of Outstanding Natural Beauty, is also graced with rolling green hills, ancient woodlands and charming traditional villages. The East Devon Area of Outstanding Natural Beauty is another nearby region with stunning coastline, lush valleys, and designated nature reserves, perfect for walking, biking, or leisurely strolls.

Can I rent a bike to get around Exeter?

Yes, you can rent a bike to explore Exeter and its surroundings. There are several bike rentals in the city that offer a range of bikes suitable for different terrains and rider preferences. Renting a bike is an eco-friendly and enjoyable way to explore Exeter's historic sites, scenic bike paths, and lush countryside. It is an ideal mode of transportation for both leisurely rides and energetic adventures, allowing you to enjoy the city's charms to the fullest.

Are there any beaches near Exeter?

Exeter, located in the heart of Devon, is not directly on the coast, but there are several beautiful beaches within a short driving distance. The picturesque beach towns of Exmouth and Dawlish, about 20-30 minutes away, offer lovely beaches perfect for a day by the sea. While Exmouth offers miles of golden sandy beach for swimming and water sports, Dawlish offers unique red cliffs, sandy beaches and quiet coves. Both towns offer visitors to the Exeter region a wonderful coastal experience.

Feedback

I hope you found this article informative and helpful. I'm eager to improve the content and make it even more valuable for you. If you have any feedback or suggestions, I would love to hear from you.

Do you have any tips or hidden gems that you think should be added to the list? Are there any areas that you feel could use more explanation or clarification?

Your input is greatly appreciated and will help us to continue providing high-quality content that meets your needs and interests. Please feel free to share your thoughts.