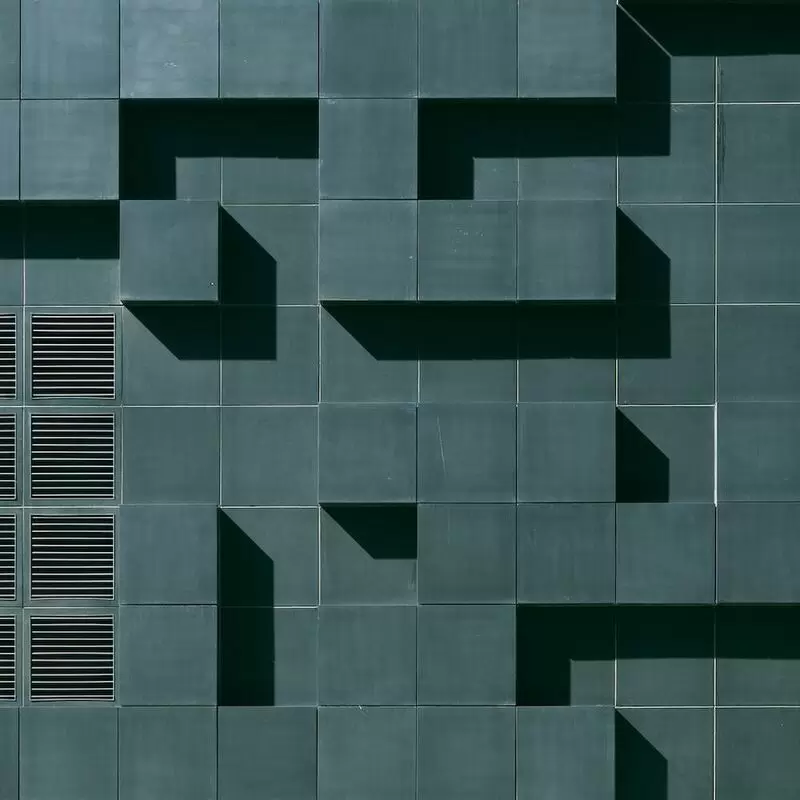 1. Frognerparken

Frognerparken is a must-see in Oslo and offers remarkable attractions. One of the highlights is the Vigeland Sculpture Park with over 200 incredible sculptures by Gustav Vigeland, one of Norway's most famous sculptors. Also nearby are Frogner Manor and Frogner Stadium.

An insider tip: Don't miss the "Monolith," Vigeland's most famous work depicting the circle of life, and visit in the early morning or late evening to avoid the crowds. Just a short walk away is the Natural History Museum, a wonderful bonus to your visit.
2. Oslo Opera House
The Oslo Opera House is a jewel of modern architecture that looks as if it is emerging from the fjord. It enchants with its size and innovative design, reminiscent of an iceberg floating in water. You can walk on its roof and have a wide view of Oslo and its surroundings. Take a look inside and admire the exquisite oak interior. Don't miss the hidden "stage fright room," a retreat for anxious artists. The close proximity to the Bjørvika neighborhood also shows how the city develops along the water.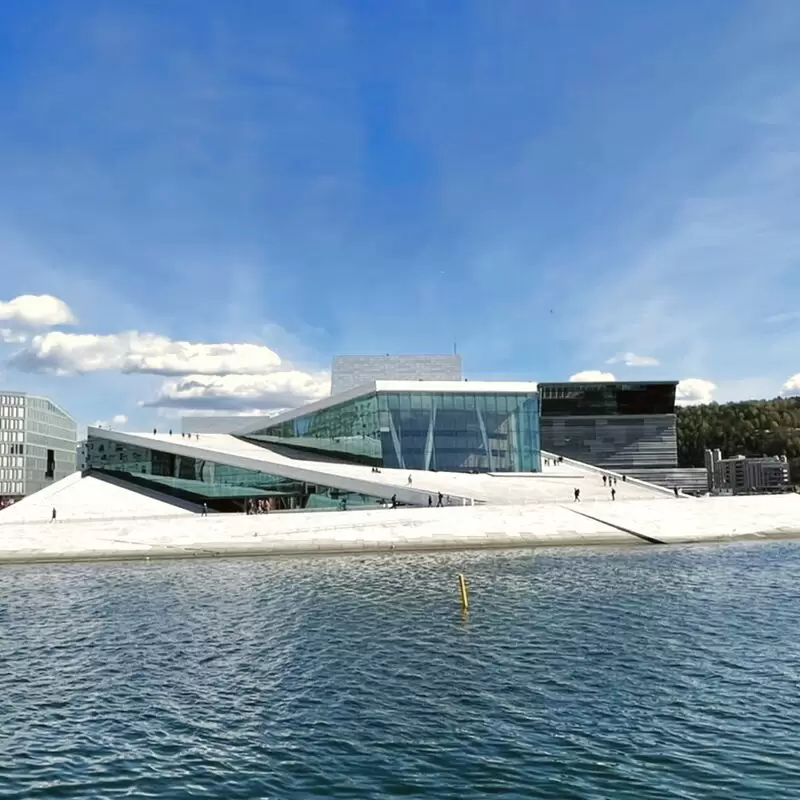 Oslo Opera House
Kirsten Flagstads Plass 1, 0150 Oslo
3. The Vigeland Park
A trip to Oslo is not complete without a visit to Vigeland Park, the largest sculpture park in the world created by a single artist - Gustav Vigeland. The captivating bronze, granite and wrought iron artworks speak volumes about human life and relationships. Look for the famous "Sinnataggen," a popular statue of an angry boy - he is a symbol of Oslo! A little further south, you'll find the Oslo City Museum, housed in the beautiful Frogner Courtyard, for a double dose of culture and art!
The Vigeland Park
Nobels gate 32, 0268 Oslo
Monday - Sunday: Open 24 hours
4. Akershus Fortress
Akershus Fortress, an impregnable historical fortress, offers an exciting journey into Oslo's rich past. The stoic medieval stone walls were built in 1299 and tell of historic battles and royal events. Explore the eerie execution sites, the magnificent royal mausoleums and the fascinating Resistance Museum. The breathtaking views of Oslo Harbor are a pleasant bonus. If you want to take it a little easier, visit the neighboring Army Museum for an even deeper dive into Norway's strategic military history.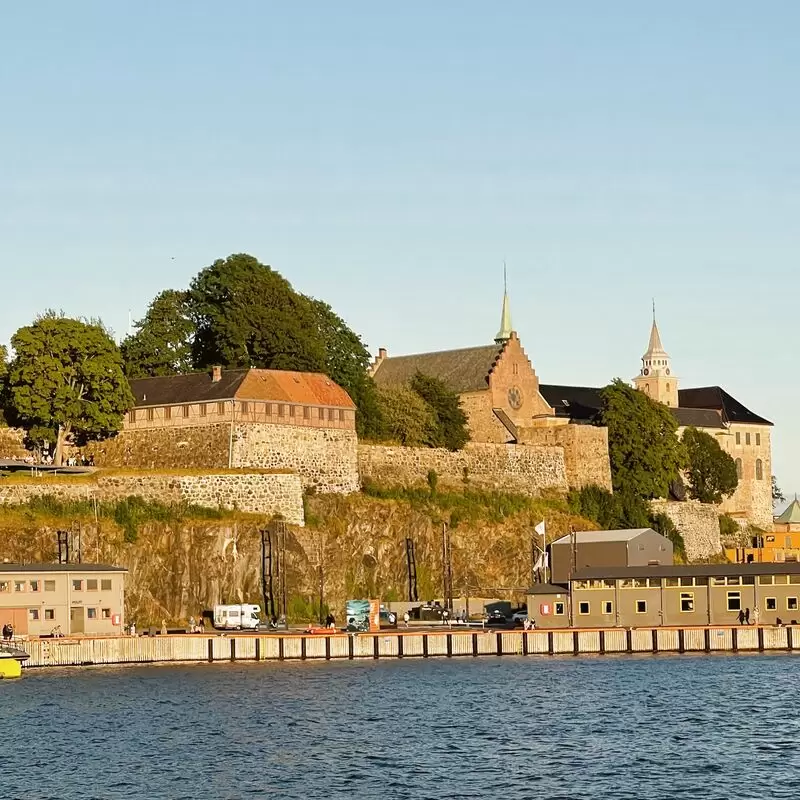 Akershus Fortress
0150 Oslo
Monday - Sunday: 6:00 AM – 9:00 PM
5. The Norwegian Museum of Cultural History
Experience Norway's rich history up close at the "Norwegian Museum of Cultural History". One of the oldest and largest open-air museums in the world, it houses more than 150 traditional buildings from around the country, giving visitors insights into Norwegian architecture, farming traditions and everyday life over the centuries. A hidden gem is the lovingly restored Gol Stave Church, dating from the 1200s, and the proximity to Vigeland Park provides a nice retreat after your historical exploration.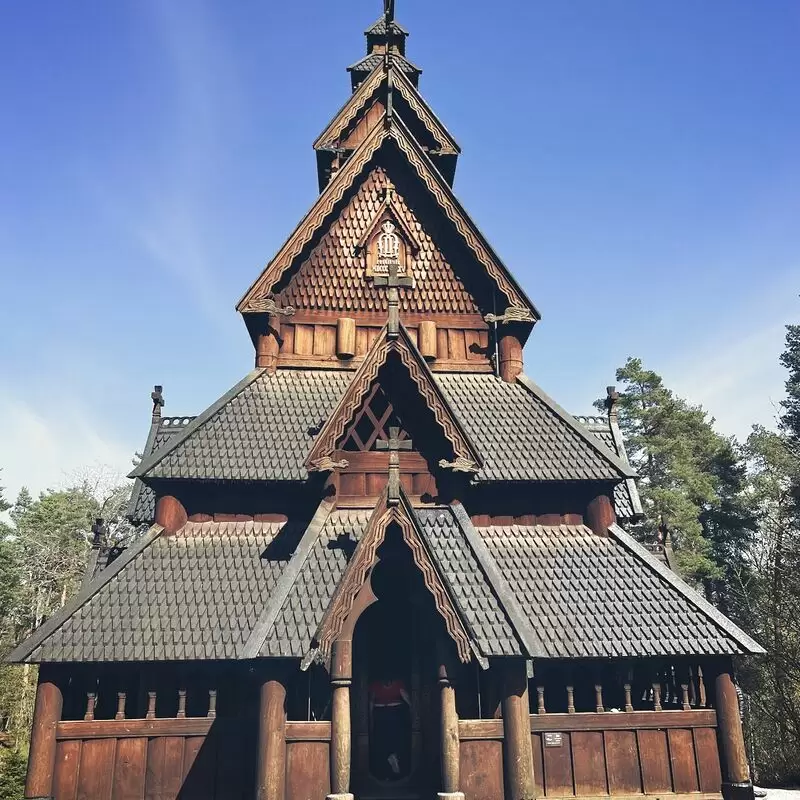 The Norwegian Museum of Cultural History
Museumsveien 10, 0287 Oslo
Monday - Sunday: 10:00 AM – 5:00 PM
6. Holmenkollbakken
Experience the adrenaline-pumping thrill of "Holmenkollbakken", Oslo's most famous ski jump! Enjoy the spectacular panoramic view of the Oslofjord and the surrounding forests from the 60 m high jumping tower. Holmenkollbakken is also home to the world's oldest ski museum, documenting 4000 years of ski history. Nearby is the charming St. John's Church, an architectural gem that contrasts perfectly with Holmenkollbakken's modern aesthetic. Don't miss the exciting zipline that takes you straight down from the ski jump!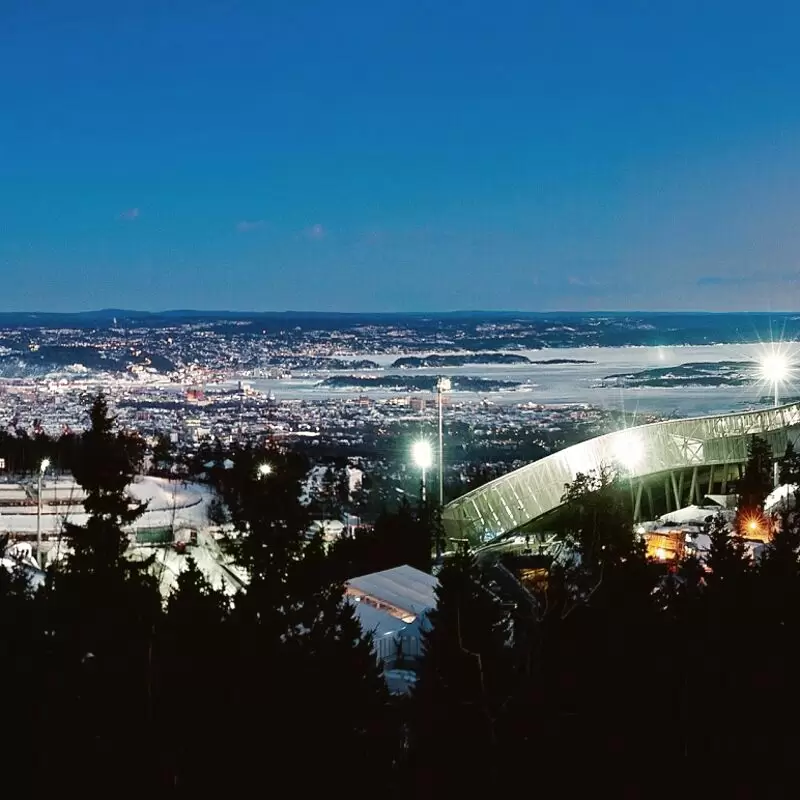 Holmenkollbakken
Kongeveien 5, 0787 Oslo
Monday - Sunday: 10:00 AM – 5:00 PM
7. The Fram Museum
The Fram Museum (Frammuseet) in Oslo is a must-see for anyone interested in shipping and history. It houses the world's strongest wooden ship, which was used in both North and South Pole expeditions. Board the Fram and be enthralled by the stories of polar explorers Roald Amundsen and Fridtjof Nansen. A special experience is the whimsical polar simulator, where you can experience Arctic conditions up close! Plus, the Fram is just a stone's throw from the popular Norwegian Maritime Museum and Kon-Tiki Museum, making it a nautical adventure for the day.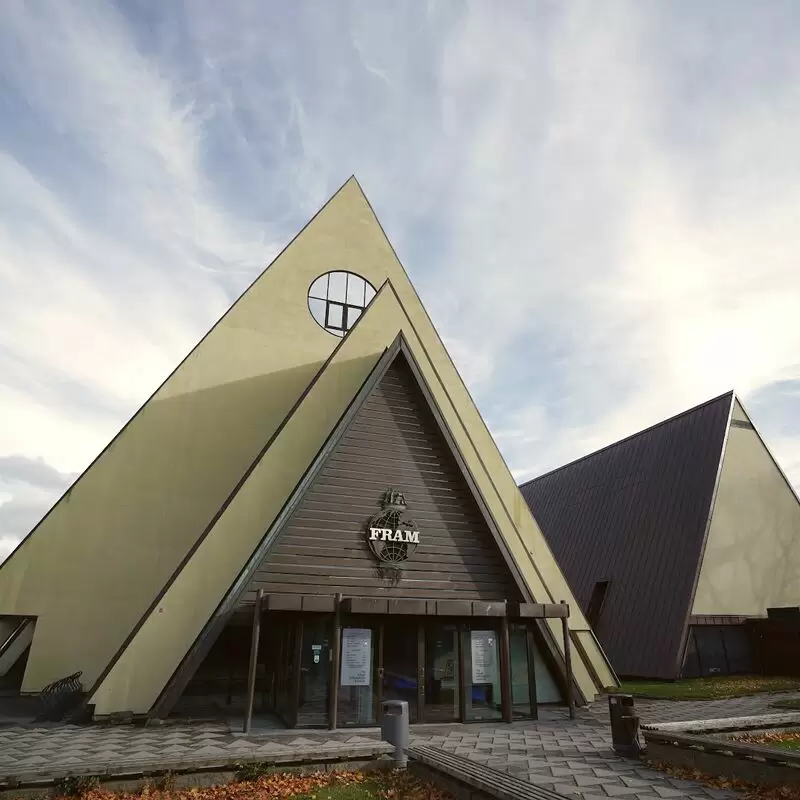 The Fram Museum
Bygdøynesveien 39, 0286 Oslo
Monday - Sunday: 9:30 AM – 6:00 PM
8. Viking Ship Museum
The Viking Ship Museum in Oslo is an important hub between history and adventure. Here you can immerse yourself in ancient Norwegian warrior culture and marvel at three authentic Viking ships - Oseberg, Gokstad and Tune, all excavated from royal burial mounds. Walk around these mighty ships and be transported to a forgotten time by the intricate woodwork, tools and relics. Plus, the museum is just a stone's throw from the famous Norwegian Folk Museum, so you can spend a fantastic day of cultural exploration.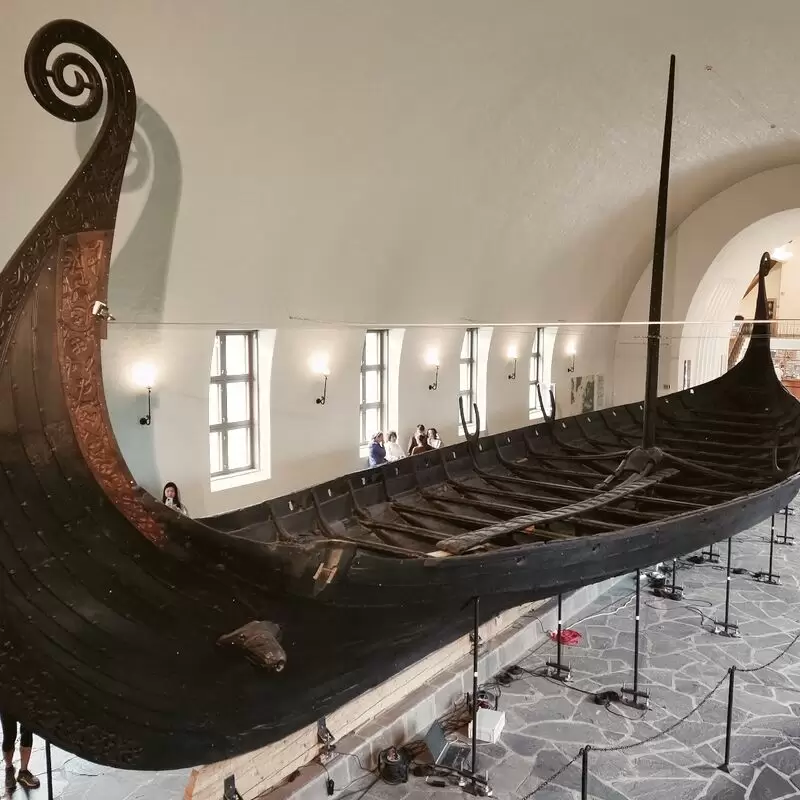 Viking Ship Museum
Huk Aveny 35, 0287 Oslo
9. The Royal Palace
Visit the Royal Palace, the majestic residence of the Norwegian monarch. Experience the majesty of the ceremonial changing of the guard and take a delightful stroll through the beautiful palace grounds. Don't miss the detailed sculptures and historical statues. Nearby is the National Theater, a center of dramatic arts that can serve as your next stop in exploring Norway's fascinating culture.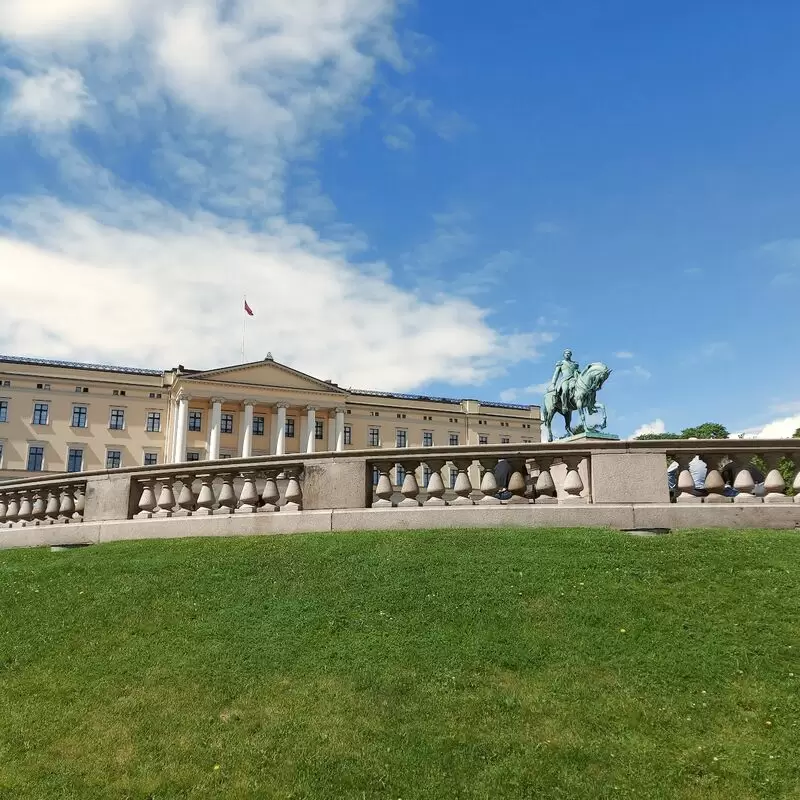 The Royal Palace
Slottsplassen 1, 0010 Oslo
10. The National Museum
Pack your day with art and history at Oslo's National Museum. Here you'll find the largest public collection of paintings, drawings, sculptures and crafts in Norway. From Munch's iconic "Scream" to Kaiser's "Mother and Child," immerse yourself in the rich artistic heritage. Just 10 minutes away, you can continue your cultural journey at Aker Brygge, a waterfront neighborhood with plenty of stores, restaurants, and stunning sea views.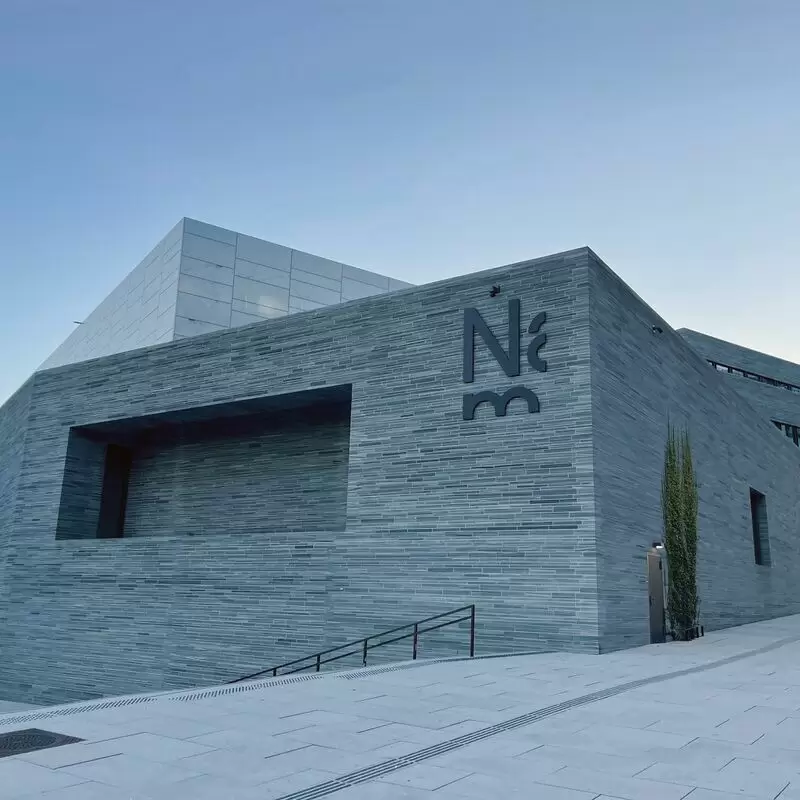 The National Museum
Brynjulf Bulls plass 3, 0250 Oslo
Monday: Closed
Tuesday - Wednesday: 10:00 AM – 8:00 PM
Thursday - Sunday: 10:00 AM – 5:00 PM
11. Munch
Immerse yourself in the world of Edvard Munch at Munch in Oslo, a treasure trove where more than half of the legendary artist's anchor works are on display. Uncover the secrets behind his masterpiece "The Scream" and immerse yourself in Munch's creative universe. An additional treat? Complement your Munch trip with a visit to the nearby Astrup Fearnley Museum of Modern Art, home to an impressive collection of contemporary art. Norwegians love their art. Feel the pulse of Oslo's thriving art scene right here.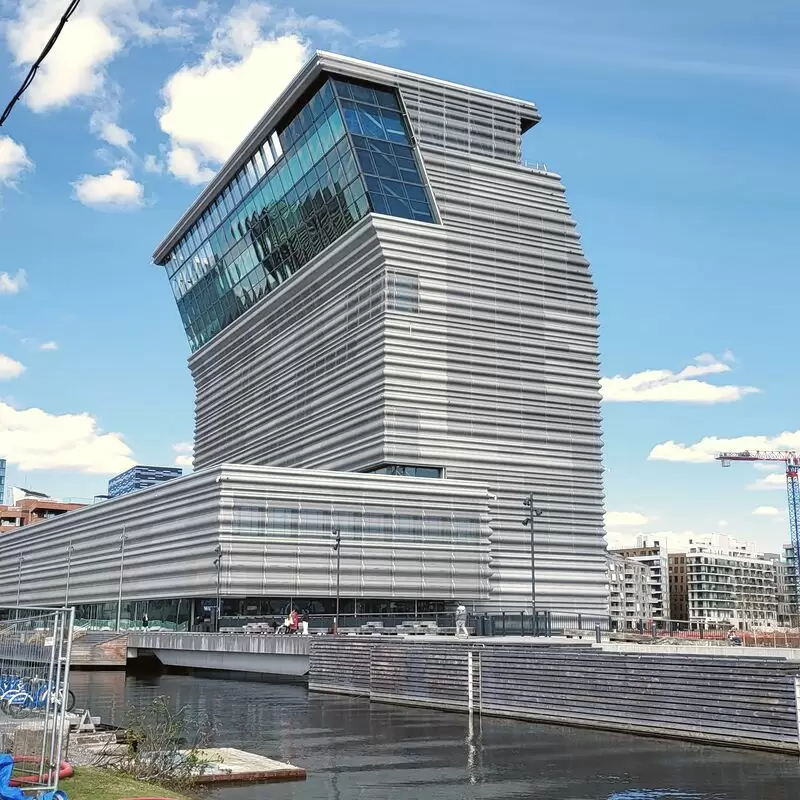 Munch
Edvard Munchs Plass 1, 0194 Oslo
Monday - Sunday: 10:00 AM – 6:00 PM
Wednesday - Saturday: 10:00 AM – 9:00 PM
12. Rådhuset

Immerse yourself in a quintessentially Norwegian experience and visit the iconic Rådhuset, the town hall. This monumental structure houses brilliant frescoes, sculptures and murals that offer a glimpse into Norwegian culture, history and way of life. The annual awarding of the Nobel Peace Prize further enhances the city's global appeal.

Insider tip: Don't miss the intricate clock tower and breathtaking views of the Oslofjord from the south balcony. Also, just a five-minute walk away is the bustling Aker Brygge, known for its picturesque waterfront promenades, lively eateries, and stores.

Rådhuset
Rådhusplassen 1, 0037 Oslo

Monday - Sunday: 9:00 AM – 4:00 PM
13. Norwegian Museum of Science and Technology
Immerse yourself in Norway's scientific heritage at the Norwegian Museum of Science and Technology. Here you can marvel at impressive exhibits, from vintage cars to cutting-edge artificial intelligence. A hidden gem? The museum's enchanting planetarium. Afterward, relax at nearby Lake Sognsvann, a tranquil natural paradise just steps away. It's not just a museum, it's a journey into Norwegian ingenuity. Experience the fusion of past and future that only Oslo can offer.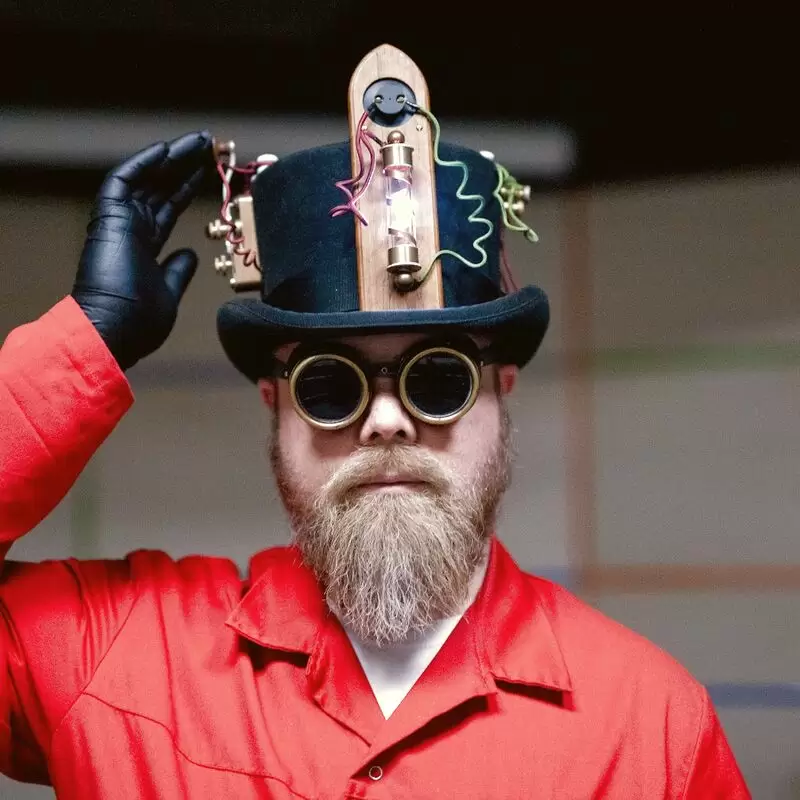 Norwegian Museum of Science and Technology
Kjelsåsveien 143, 0491 Oslo
Monday - Sunday: 10:00 AM – 5:00 PM
14. Oslo Cathedral
Immerse yourself in the tranquil atmosphere of Oslo Cathedral, an impressive testimony to 17th century Norwegian architecture. Century. Admire the stunning ceiling paintings, intricate stained glass, and beautiful handmade pulpit. This church, which was literally a hotspot for royal ceremonies, is full of stories and history. Just a short walk away is the lively Karl Johans Gate - a bustling street with stores, cafes and direct views of the Royal Palace - guaranteeing you a day of cultural enrichment.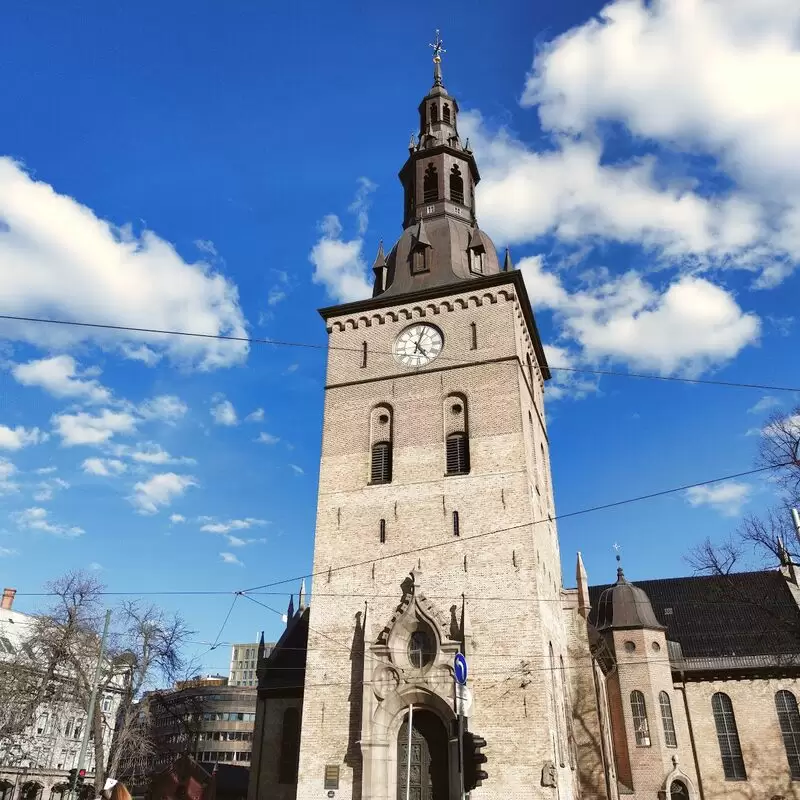 Oslo Cathedral
Karl Johans gt. 11, 0154 Oslo
Monday - Sunday: 10:00 AM – 4:00 PM
Friday: 4:00 – 11:30 PM
15. Nobel Peace Center
Immerse yourself in the world of peace and diplomacy at the Oslo Nobel Peace Center! Learn about the history and significance of the Nobel Peace Prize in interactive exhibitions that will delight you. Enjoy the artistic and thought-provoking temporary exhibitions, many of which are curated around the world. The center is set under cherry trees, just a stone's throw from the vibrant Aker Brygge neighborhood, lined with waterfront restaurants. Afterwards, take a stroll along the adjacent beautiful Radhusplassen (City Hall Square). Discover Oslo - a city where history and modern life blend seamlessly!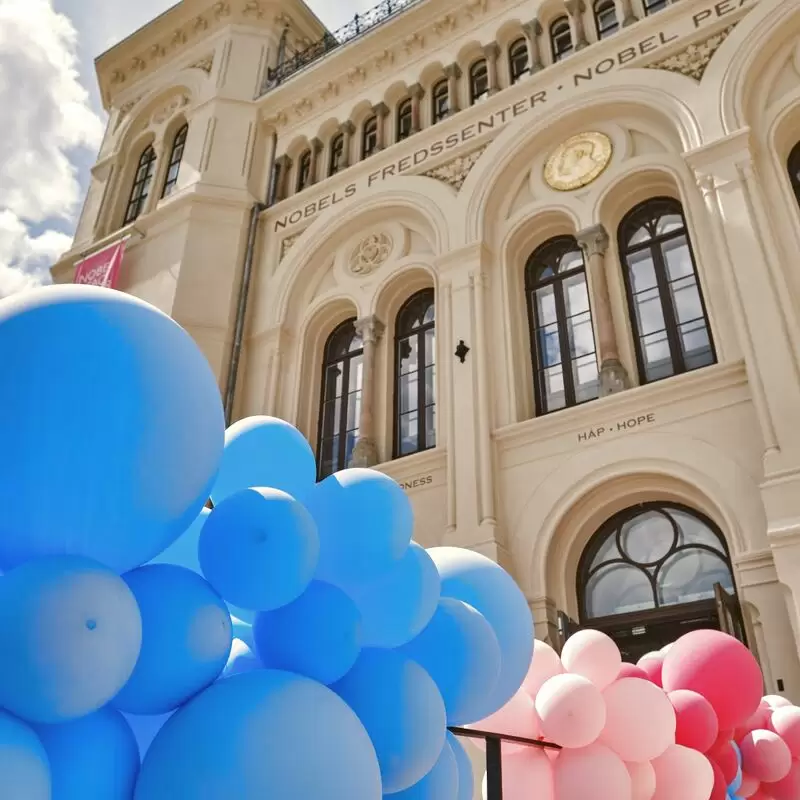 Nobel Peace Center
Brynjulf Bulls plass 1, 0250 Oslo
16. Norwegian Armed Forces Museum
At the Norwegian Military Museum - a monument to the country's dramatic wartime history - you can immerse yourself in Oslo's military past. Experience firsthand a magnificent collection of military artifacts dating back to the Viking Age. Discover the stories of the Norwegian resistance movement during World War II. Located right inside Akershus Fortress, you can combine your visit with a walk inside the medieval stone walls and a breathtaking view of the Oslofjord.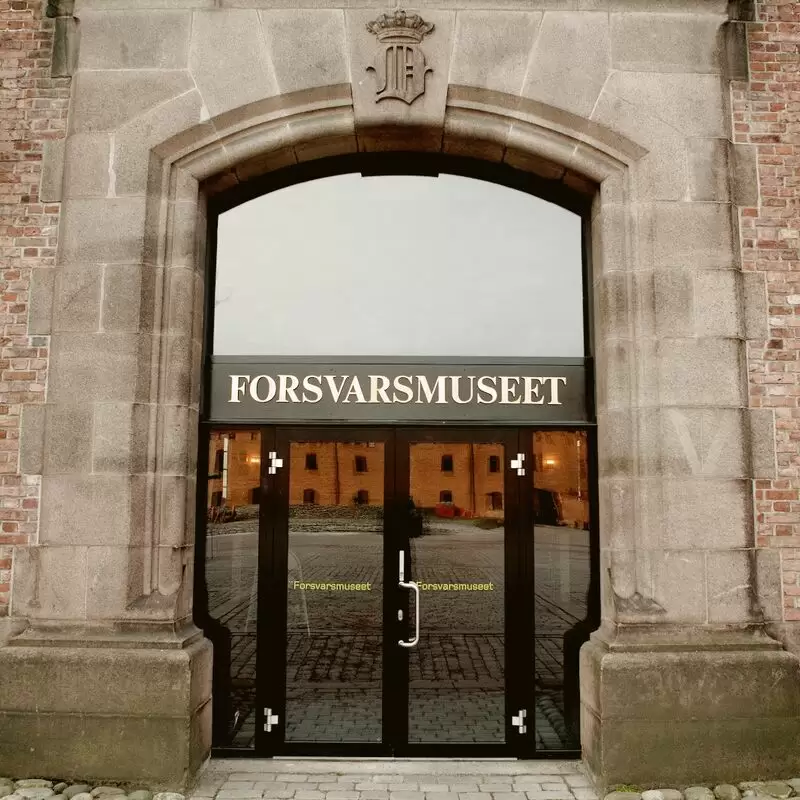 Norwegian Armed Forces Museum
Akershus festning, Bygning 62, 0015 Oslo
Monday - Sunday: 10:00 AM – 5:00 PM
17. Oscarsborg Fortress
Oscarsborg Fortress is an essential nautical stop on your Oslo trip. Steeped in history, the fortress played a crucial role during the German invasion in World War II. A breathtaking view of the Oslofjord awaits you at the top. Discover the secrets of war in the well-preserved museum and attend the summer opera festival. Don't forget to explore the historic cannons. Across the fjord, don't miss Drøbak Aquarium and the Christmas House, which offers a year-round Christmas experience.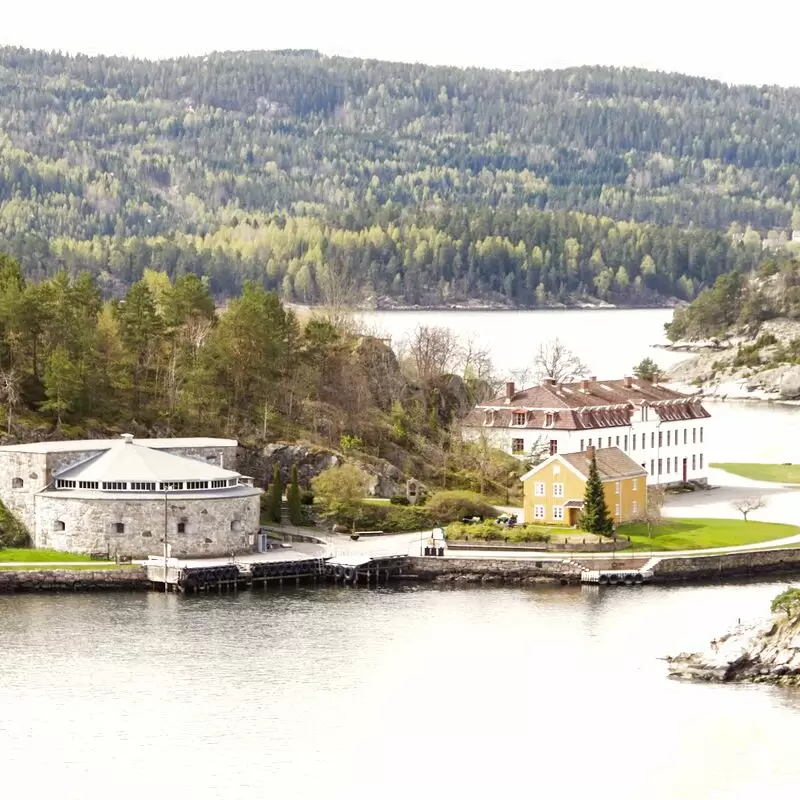 Oscarsborg Fortress
Husvikveien, 1443 Oscarsborg
18. Tusenfryd
A visit to Oslo would be incomplete without a visit to TusenFryd, Norway's largest amusement park. It offers thrills with over thirty attractions, including roller coasters that will make your heart beat faster! If you want to take it a little easier, visit Fairyland, a kid-friendly area with gentler rides. This is absolute fun for all ages! Nearby is Roald Amundsen's historic house, a perfect stop for history buffs after a day of laughter and fun at TusenFryd.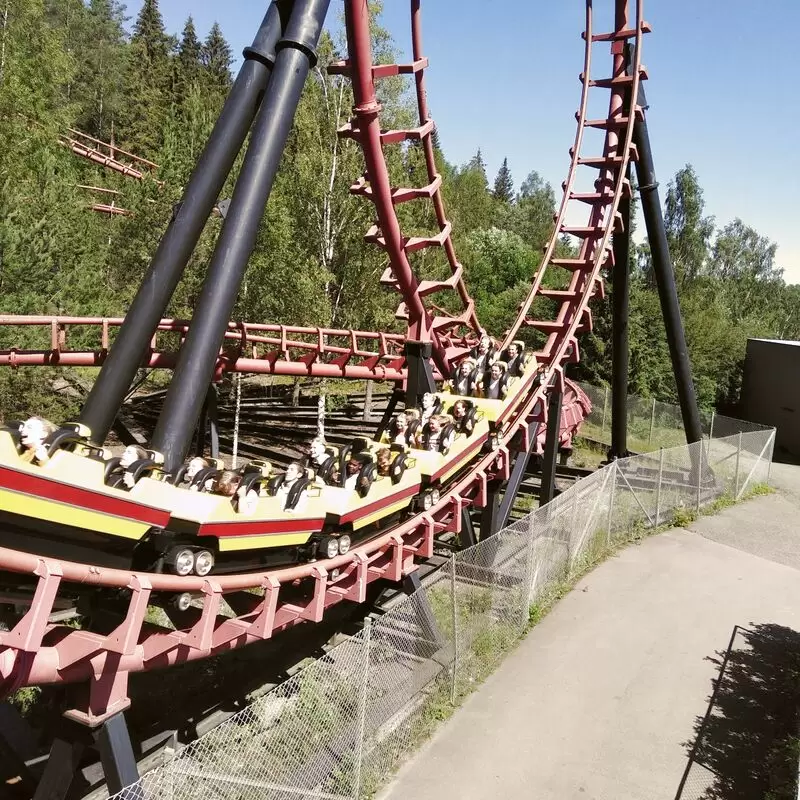 Tusenfryd
Fryds Vei 25, 1407 Vinterbro
Monday - Sunday: 10:30 AM – 7:00 PM
19. Ekebergparken
Ekebergparken is a unique fusion of nature, history and art, offering panoramic views of the Oslo cityscape. Here art meets nature with over 30 stunning sculptures by renowned international artists set amidst expansive green parkland. Explore the Norwegian Woods, home to fascinating works of art, from classical sculptures to contemporary installations. This hidden gem is just a short streetcar ride from the city center and is located right next to the Ekeberg Restaurant - a perfect place to relax after seeing the mesmerizing Northern Lights, which can often be seen from the park!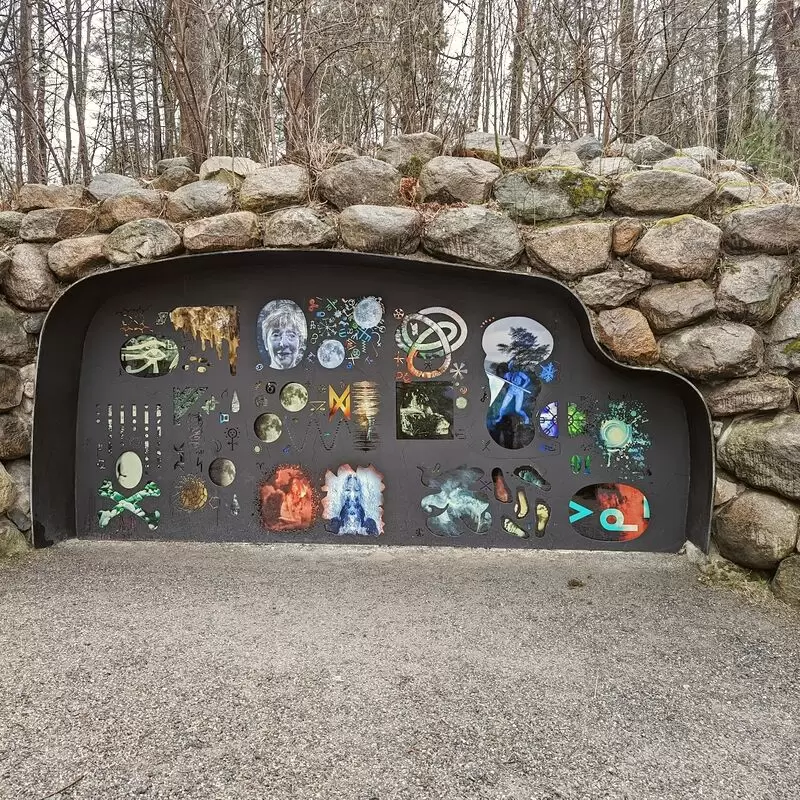 Ekebergparken
Kongsveien 23, 0193 Oslo
Monday - Sunday: Open 24 hours
20. Oslo Central Station

Oslo Central Station is a vibrant center of Norwegian life, combining history with modern architecture. Experience the energetic atmosphere as locals and travelers alike stroll through the modern shopping and restaurants - a true testament to Norwegian lifestyle.

Insider tip: This station is home to the Oslo Visitor Center, where you can find a wealth of information about Norway! Just a short walk away you'll find the famous Opera House, a stunning symbol of Oslo's cultural scene.

Oslo Central Station
Jernbanetorget 1, 0154 Oslo
21. Naturhistorisk museum
A visit to the Naturhistorisk Museum in Oslo is like an extraordinary safari where you are the explorer! Discover Norway's wildlife, geology and paleontology - all under one roof. Don't miss the impressive dinosaur skeleton, which vividly illustrates the enormous scale of the extinct creatures. Fun insider detail: the museum houses Norway's largest public mineral exhibit. It's located near the Botanical Garden, an oasis of relaxation and education just a stone's throw away!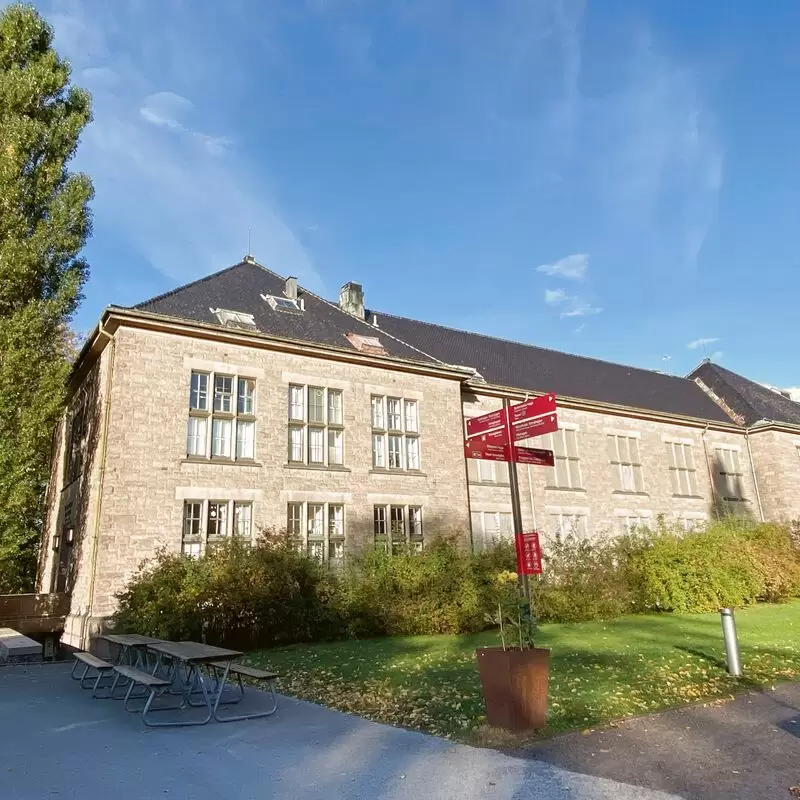 Naturhistorisk museum
Sars' gate 1, 0562 Oslo
Monday - Sunday: 10:00 AM – 5:00 PM
22. Oslo City
Visit Oslo City, the beating heart of Norway's capital! This central shopping center is a shopaholic's dream with over 90 stores under one roof. Get a glimpse of the vibrant lifestyle of the Norwegians while checking out the local fashion trends or sampling the delicious Nordic cuisine. Don't miss the view from the rooftop terrace - a little-known city panorama. Just a stone's throw away is the famous Oslo Opera House, just waiting for you to explore!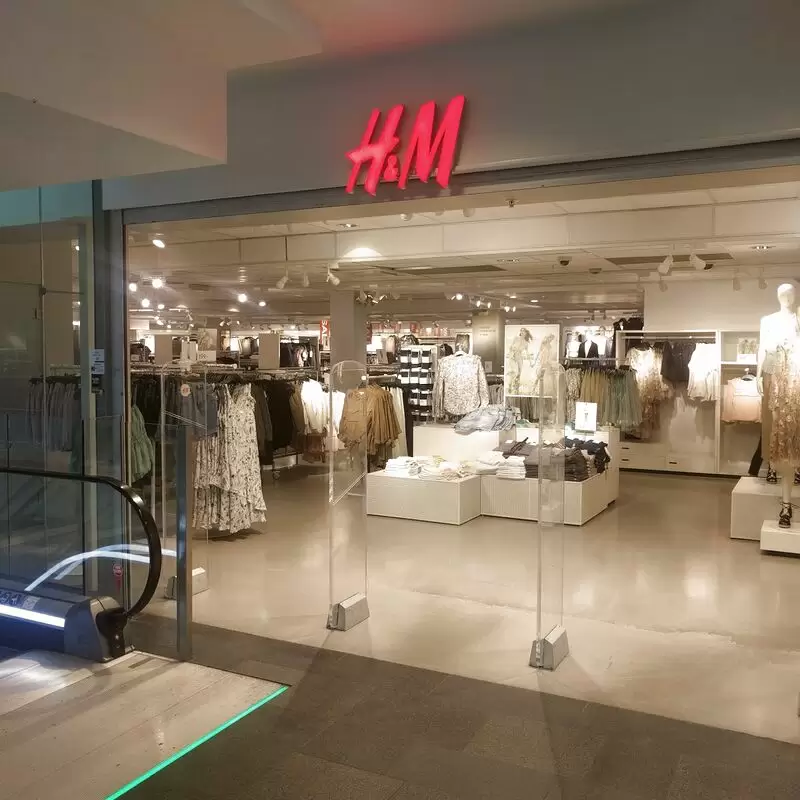 23. The Vigeland Museum
Experience art on a grand scale at the Vigeland Museum, home to more than 1,600 works by Norway's most famous sculptor, Gustav Vigeland. Located in the artist's former studio, the museum offers an intimate look into Vigeland's creative process. Don't miss the eerily fascinating statue "Man Attacked by Babies," an absolute gem! Nearby, you can continue your journey through Norwegian art at the Munch Museum, which houses much of Edvard Munch's work.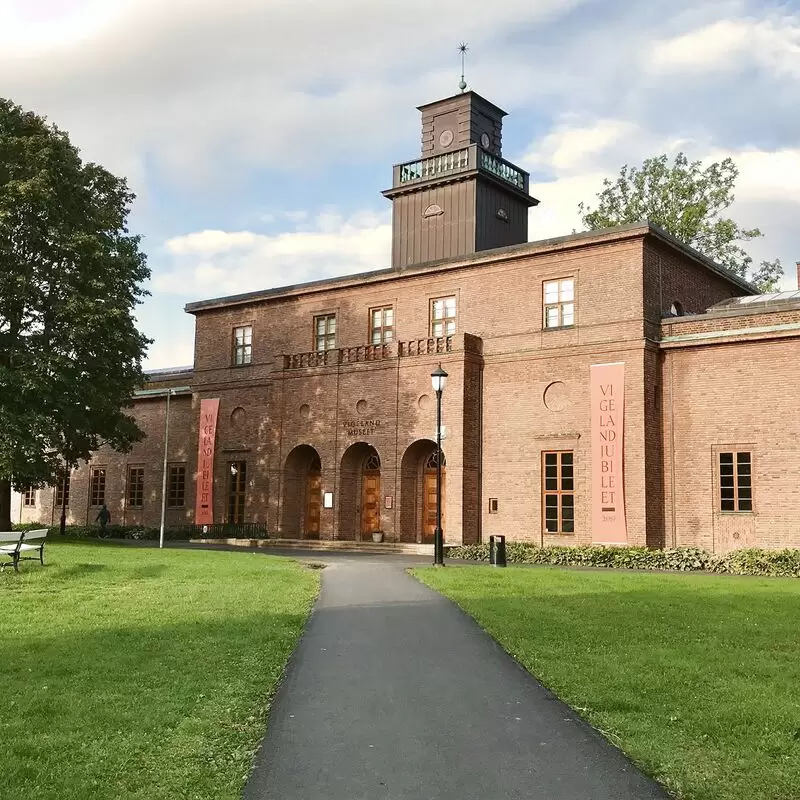 The Vigeland Museum
Nobels gate 32, 0268 Oslo
Monday: Closed
Tuesday - Sunday: 10:00 AM – 5:00 PM
24. Historical Museum

A visit to the History Museum in Oslo is like a trip back in time! You will explore Norway's rich history through an impressive collection of artifacts ranging from the Viking Age to the present day. The museum houses Norway's largest public coin collection and fascinating exhibitions on religions from around the world that will give you a deeper understanding of Norway's past.

A little insider tip: don't miss the exquisite gold room! Nearby is the National Gallery, ideal for art lovers.

Historical Museum
Frederiks gate 2, 0164 Oslo

Monday: Closed
Tuesday - Sunday: 10:00 AM – 5:00 PM
Thursday: 10:00 AM – 6:00 PM
Best Time to Visit Oslo
The best time to visit Oslo, Norway, are the summer months from June to August. During this time, the weather is at its warmest and the city offers numerous outdoor activities. Also, this time coincides with the peak season of Oslo festivals, so you will have the opportunity to experience the local culture and festivities.
Annual Weather in Oslo
Oslo 3-Day Forecast
Tue, 26 September
Night
55 °F
13 °C
0%
Morning
49 °F
9 °C
0%
Afternoon
62 °F
17 °C
0%
Evening
52 °F
11 °C
0%
Wed, 27 September
Night
55 °F
13 °C
83%
Morning
54 °F
12 °C
71%
Afternoon
62 °F
16 °C
67%
Evening
54 °F
12 °C
0%
Thu, 28 September
Night
56 °F
13 °C
65%
Morning
54 °F
12 °C
83%
Afternoon
61 °F
16 °C
0%
Evening
53 °F
12 °C
0%
Questions & Answers

What's the local currency in Oslo?

The local currency in Oslo, Norway is the Norwegian Krone, often referred to as NOK. It is important to remember that Norway is not a member of the Eurozone, so Euros are not accepted as currency. The krone is divided into 100 øre and is issued in 1, 5, 10 and 20 coins, as well as 50, 100, 200, 500 and 1000 NOK bills. Credit and debit cards are widely accepted in Oslo, but it is always useful to carry some cash for smaller transactions.

Are credit cards widely accepted in Oslo?

Yes, credit cards are widely accepted in Oslo, Norway. Most businesses, including hotels, restaurants and shopping centers, accept major card types such as Visa, MasterCard and American Express. Small stores and markets also generally accept cards. Norway has a predominantly cashless culture, so it is common to pay for even small purchases by card. It is always a good idea to have a card with you.

How reliable is public transportation in Oslo?

Public transport in Oslo is extremely reliable, efficient and punctual. There are various modes of transport such as the metro, streetcars, buses and ferries, all of which are seamlessly connected so that locals and tourists can move around the city comfortably. Even remote parts of the city and the archipelago are easily accessible. Moreover, the city is well-maintained and clean, which adds to its charm. Therefore, you can expect a hassle-free travel experience when exploring the city by public transport.

What is the cost of living in Oslo?

Oslo, Norway, is known for its high cost of living. Housing is particularly expensive, whether renting or buying, and utility costs can be very high due to the cold weather. In addition, general living costs such as food, transportation and entertainment are also more expensive than in many other major cities, with restaurant meals and alcohol being particularly expensive. However, wages in Oslo are generally in line with the cost of living, making the city quite affordable for its residents.

Does everyone speak English in Oslo?

While not every resident of Oslo speaks English, a large portion of the population does. Norway as a whole has one of the highest levels of English in the world, especially among the younger generation and those working in the tourism sector. Therefore, as a tourist, you will rarely encounter serious language barriers when exploring Oslo. However, the locals are always happy when visitors try to use simple Norwegian phrases.

What traditional food should I try in Oslo?

When in Oslo, start your culinary journey with fårikål, Norway's national dish, a hearty mixture of lamb and cabbage that is braised for hours to create a comforting meal. Don't miss Brunost, a sweet brown cheese typically served with bread or waffles. Seafood lovers should definitely try rakfisk, a traditional Nordic dish of fermented fish that gives a real sense of Norwegian seafaring culture. Finally, there is Krumkake, a delicate cookie-like dessert.

How safe is Oslo for tourists?

Oslo, the capital of Norway, is generally considered a safe city for tourists. As in any large city, petty crime does occur, but violent crime is rare. It is recommended to take the usual precautions, such as being careful with personal belongings and avoiding deserted areas, especially at night. Overall, residents are friendly and helpful, and the city has good security measures. So, visiting Oslo can be a safe and pleasant experience.

Can I drink tap water in Oslo?

Yes, you can definitely drink the tap water in Oslo. The water quality in Oslo is often considered one of the best in the world. It comes from protected areas and is carefully treated and monitored to ensure safety and purity. Most locals drink directly from the tap, and it is perfectly safe and refreshing for visitors to do the same. Oslo tap water is not only drinkable, but also tastes great thanks to its clean and natural sources.

What's the local etiquette I should know in Oslo?

In Oslo, Norwegians value punctuality at both social events and business meetings. They respect personal space and tend not to make personal contact, especially with strangers. Tipping is not obligatory, but it is appreciated for good service. Although they are not overly formal, courtesy is important. It is also important to respect their attachment to nature and outdoor activities. Their behavior regarding conservation, especially in rural areas, should reflect this. Finally, Norwegians appreciate it when foreigners make an effort to learn a few phrases in their language.

Are there tourist friendly areas in Oslo?

Yes, Oslo is very tourist-friendly and offers numerous attractions for visitors. Explore lively neighborhoods like the Vigeland Sculpture Park in Frogner, with its more than 200 sculptures, or Aker Brygge, known for its modern architecture and bustling harbor. Karl Johan Street is a great place for shopping and dining. The Royal Palace, the Viking Ship Museum or the Norwegian National Opera and Ballet are just some of the main attractions. Despite its cosmopolitan vibe, Oslo has a relaxed pace and is perfect for a leisurely exploration.

Is local SIM card worth getting for my short stay?

A local SIM card can be useful if you plan to make a lot of calls or use a large amount of data during your stay in Oslo. It may offer you cheaper rates than international roaming with your home provider. However, keep in mind that Oslo has a high density of free public Wi-Fi spots throughout the city, so high data usage is not necessary. For a short stay, it may be more convenient to rely on this than to buy and set up a local SIM card.

Does Oslo offer city-specific travel cards?

Yes, Oslo offers an Oslo Pass travel card that gives access to over 30 museums and attractions, outdoor activities, and benefits like free transportation in the city. It also offers discounts on sightseeing, ski rentals and various special offers. The pass is available for a period of 24, 48 or 72 hours. However, it can vary depending on the season, so it is advisable to check online for details before your visit. The pass is suitable for people who want to explore the city in detail.

Are there any local festivals to experience in Oslo?

Yes, Oslo is home to a variety of local festivals celebrating music, art and culture. Among the most popular are the Oslo Jazz Festival, which entertains jazz fans, and the Øya Festival, which is dedicated to contemporary music. For art lovers, there is the Oslo International Film Festival, which shows a range of international films. Finally, the Færder sailing regatta is a wonderful opportunity to experience Norway's maritime culture.

What is the tipping culture in Oslo?

Tipping is not obligatory in Oslo, but it is appreciated. Service charge is usually included in the restaurant bill, but if you have received exceptional service, a tip of around 10-15% is considered generous. It is also customary to round up to the nearest whole number for cab fares. However, in most other situations, such as grocery stores or supermarkets, tipping is not expected. It is always important to remember that every bit of gratitude, in whatever form, is appreciated.

Can I see the Northern Lights from Oslo?

Oslo is a beautiful city with many attractions, but due to its southern location and light pollution, it is not the best place to see the Northern Lights. To increase the chances of seeing this breathtaking spectacle, it is recommended to travel further north in Norway, for example to Tromsø or Lofoten, especially in the colder months when the nights are longest.

Does Oslo have a bustling nightlife?

Oslo does indeed have a vibrant nightlife that appeals to a wide range of tastes. From sophisticated cocktail bars and lively nightclubs to cozy pubs and live music venues, you'll find it all throughout the city. Neighborhoods like Aker Brygge and Tjuvholmen are especially known for their lively evening atmosphere. The Grünerløkka neighborhood is known for its independent bars and clubs. No matter what your preference, you are sure to find a place in Oslo that suits your style.

Is Oslo a good city for shopping?

Yes, Oslo is indeed a great city for shopping. Throughout the city you'll find a mix of trendy boutiques, high-end designer stores, vintage stores and popular international retailers. The city's shopping districts such as Aker Brygge, Karl Johans Gate and Bogstadveien have everything from fashion and decor to local Norwegian brands and souvenirs. There are also several local markets selling unique, locally made crafts and food. Whether you prefer an extravagant style or a budget-friendly one, Oslo's diverse shopping scene has something for everyone.

How to use public transportation in Oslo?

To use public transport in Oslo, buy an Oslo Travelcard, which gives you unlimited use of streetcars, buses, ferries and trains within the city areas. They are available at various service centers, stores and vending machines. You must always have your card ready for ticket inspection. You can also buy one-way tickets via the mobile app "RuterBillett". It is important to know that in Oslo you must pay for your ride in advance; buying on board is often more expensive.

Are free walking tours available in Oslo?

Yes, Oslo offers free city tours that are a great way to explore the city's history, culture and Scandinavian architecture. The tours are led by knowledgeable local guides who provide insights into the city's past and present. The routes usually take in popular sights such as the Oslo Opera House, Kvadraturen and Akershus Fortress. The tours are free, but tips are encouraged. They last about 1.5 to 3 hours, making them an affordable and enjoyable way to see Oslo's highlights.

Is boat cruise around the Oslo fjord worth it?

A boat trip on the Oslo Fjord is definitely worthwhile. It offers incredible views of beautifully manicured landscapes, picturesque islands and iconic historical sites located along the coastline. You can experience the unique and beautiful Nordic seascape, the tranquility of secluded bays and fascinating wildlife. It is a great way to relax, immerse yourself in nature and gain a new perspective on Oslo.

Where can I learn about Viking history in Oslo?

In Oslo, you can immerse yourself in the history of the Vikings at the Viking Ship Museum and see the best preserved Viking ships and artifacts in the world. Alternatively, you can visit the Norwegian Museum of Cultural History to explore medieval buildings and learn more about ancient Nordic traditions. The History Museum also offers exhibits on Viking culture.

Is Oslo a good base to explore Norway?

Oslo is definitely an excellent starting point for exploring Norway. It is not only Norway's capital, but also a city with a rich history and vibrant culture. From here, breathtaking natural landscapes, including fjords and forests, are within easy reach. From Oslo, you can explore the rest of Norway on well-developed routes, using trains, buses and short-haul flights. Whether you're interested in the Northern Lights, charming coastal towns, or mountainous terrain, Oslo is an ideal base.

How to deal with medical emergencies in Oslo?

In case of a medical emergency in Oslo, call 113, the number for the emergency medical service in Norway. For less critical health problems, you can visit a local clinic ('Legevakt') or pharmacy. It is recommended that you take out travel insurance that covers medical emergencies. Norway has a high standard of healthcare facilities, so you can be sure that you will receive quality treatment. However, if you are not an EU/EEA citizen, medical treatment can be quite expensive.

Are there easily available bike rental services in Oslo?

Yes, Oslo has a number of bike rental stations, making it a bike-friendly city. The rental stations are centrally located and easy to find, making the trip smooth for visitors. The city's bike rental service, Oslo City Bike, is a popular choice and offers bikes at a variety of pickup points. Visitors can rent bikes online or through an app at an hourly or daily rate for a convenient and scenic way to explore the city.

Where can I find local Norwegian music performances in Oslo?

In Oslo you can experience authentic Norwegian music in many places. Riksscenen is the national center for traditional music and dance. At Blå, a riverside club, you can enjoy a variety of musical genres, including some local bands. Classical music is performed regularly at the Oslo Concert Hall and at the Norwegian National Opera and Ballet. Jazz lovers should head to Mr. Nilsen's. Record stores like Big Dipper and The Villa also host occasional performances in their stores.

Feedback

I hope you found this article informative and helpful. I'm eager to improve the content and make it even more valuable for you. If you have any feedback or suggestions, I would love to hear from you.

Do you have any tips or hidden gems that you think should be added to the list? Are there any areas that you feel could use more explanation or clarification?

Your input is greatly appreciated and will help us to continue providing high-quality content that meets your needs and interests. Please feel free to share your thoughts.