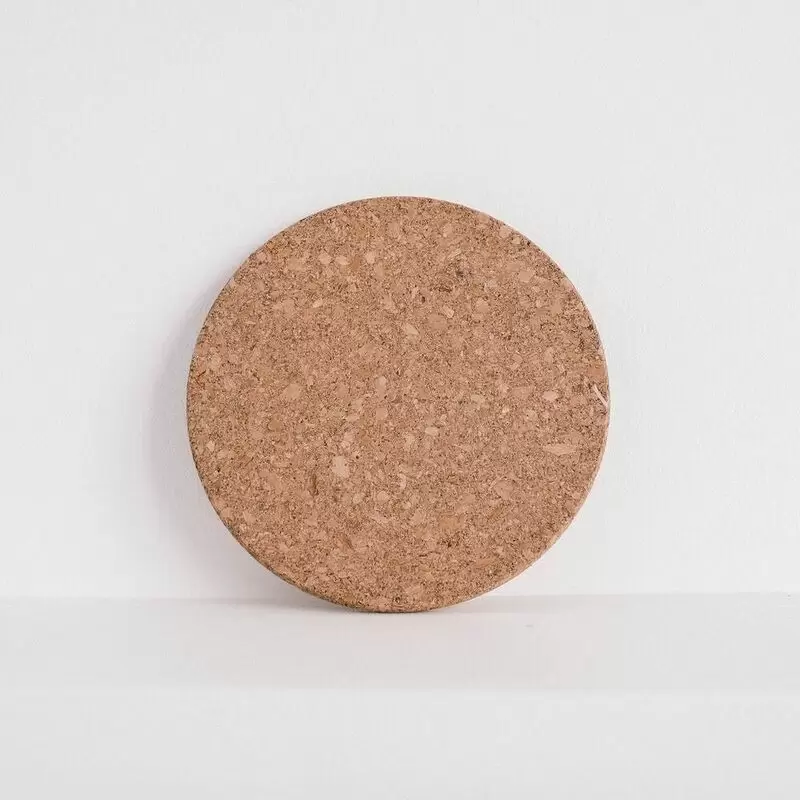 1. Blarney Castle & Gardens
Immerse yourself in Irish history by visiting Blarney Castle & Gardens. At this iconic site, surrounded by countless stories, you can explore Ireland's cinematic past through the legendary Blarney Stone, said to bestow the gift of eloquence on anyone who kisses it. Stroll through the verdant gardens, walk along a tranquil lake, and don't miss exploring the Witch's Kitchen. Nearby Blarney Woollen Mills offers an assortment of traditional Irish wares, perfect for a unique souvenir.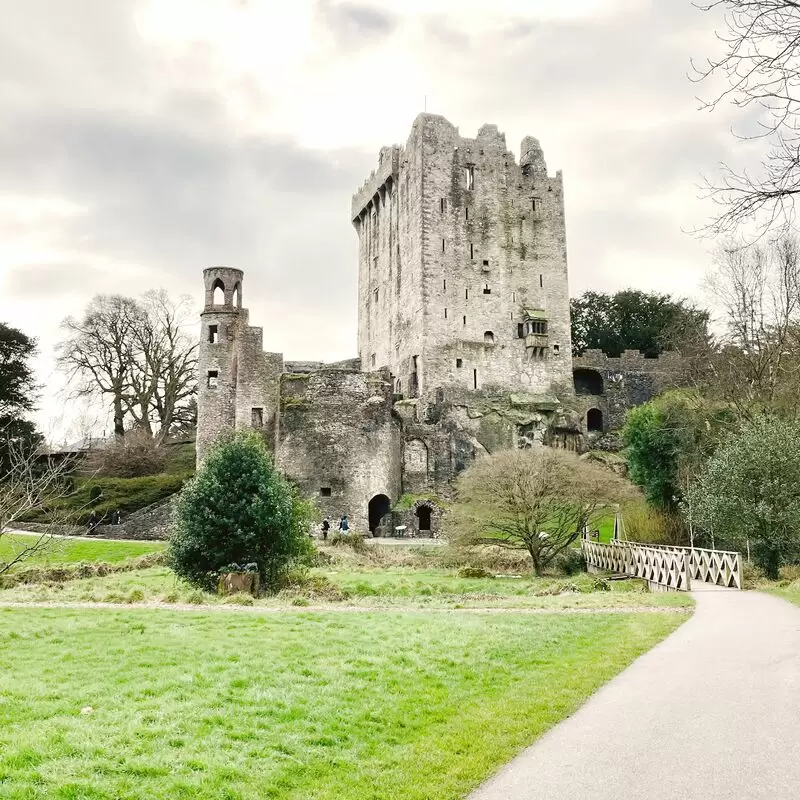 Blarney Castle & Gardens
Monacnapa, Blarney
Monday - Sunday: 9:00 AM – 5:00 PM
2. Fota Wildlife Park
A visit to Fota Wildlife Park is like entering the gateway to global biodiversity in the heart of Cork. Experience wildlife up close, with free-ranging animals and bird species from around the world. Treat yourself to an exciting train ride, a lesser-known gem of the park. Nearby are the picturesque Fota House and Gardens, a hidden treasure that reveals Ireland's past. The combination makes the park a delightful eco-cultural experience!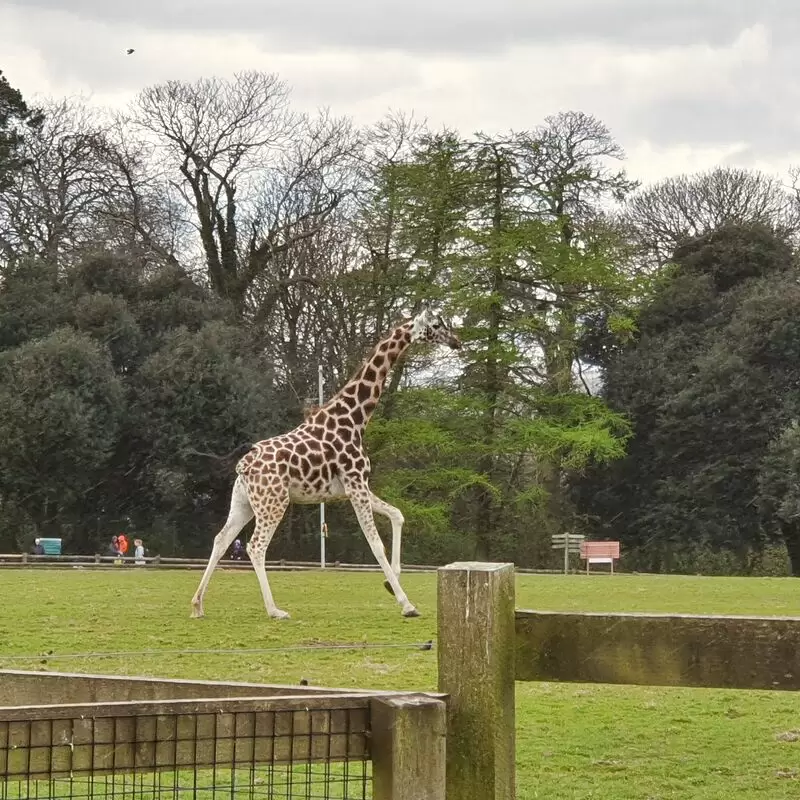 Fota Wildlife Park
Fota Wildlife Park, Fota, Carrigtwohill
Monday - Sunday: 9:30 AM – 6:00 PM
3. Charles Fort
Discover history at Charles Fort, a magnificent star-shaped fort in Kinsale, just a short drive from Cork. Built in the 17th century, it tells the story of Irish military and naval history. Walk through the atmospheric ruins, observe the local wildlife and admire the breathtaking views of the harbor. Don't miss the "Walk of Shame" - the narrow bridge said to have been used by the invaders. Visit nearby James's Fort to complete the historic military triangle in this picturesque town!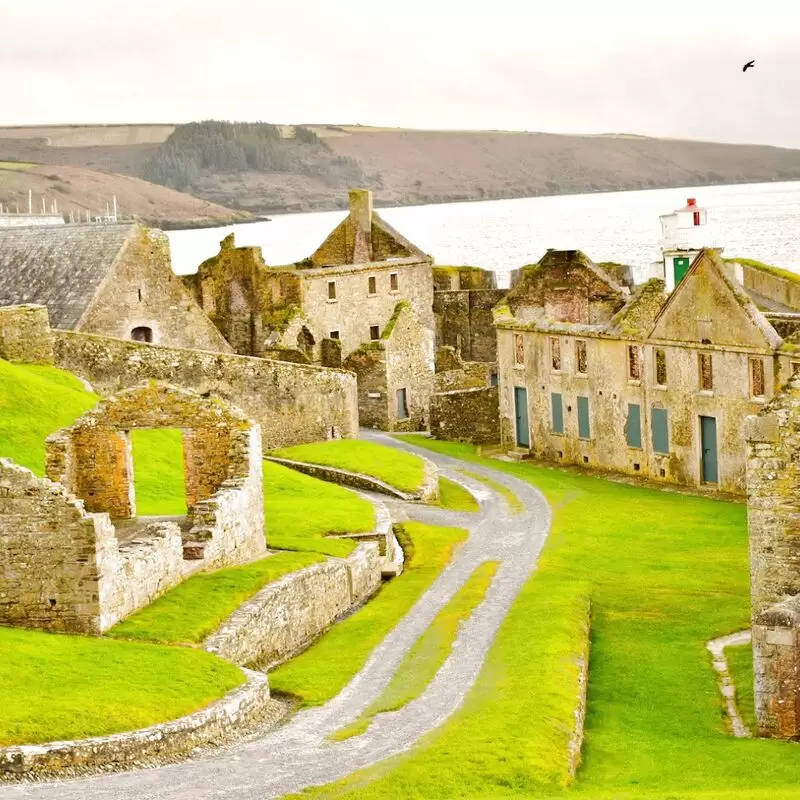 Charles Fort
OPW, Summercove, Kinsale
Monday - Sunday: 10:00 AM – 5:00 PM
4. Fitzgerald Park
Explore Fitzgerald Park, a green gem with intricately carved statues, tranquil water features and a historic Cork Public Museum. The park is just steps from University College Cork and is popular with locals. Be sure to visit the "Shakey Bridge" or Daly's Bridge - a unique suspension bridge that offers scenic views of the River Lee, a highlight not to be missed by true explorers. Immerse yourself in this serene world if you are looking for a break from the hustle and bustle of city life.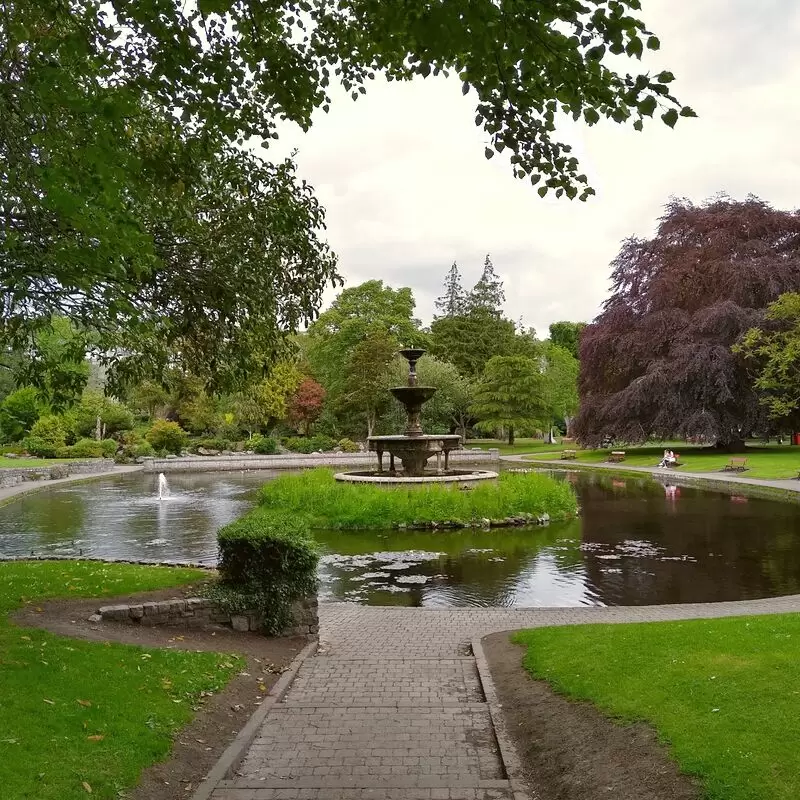 5. St. Colman's Cathedral Cobh
If you're looking for a mix of architectural brilliance and serene spirituality, St. Colman's Cathedral in Cobh is a must-see. This magnificent neo-Gothic structure has a reputation for having one of the tallest chimes in Ireland and Britain. You'll be captivated by the French Gothic details and breathtaking views of the harbor. The cathedral's 49 bells, a well-kept secret, create a magical (and musical) atmosphere. Also visit the nearby Cobh Heritage Centre, which will teach you about Ireland's fascinating history.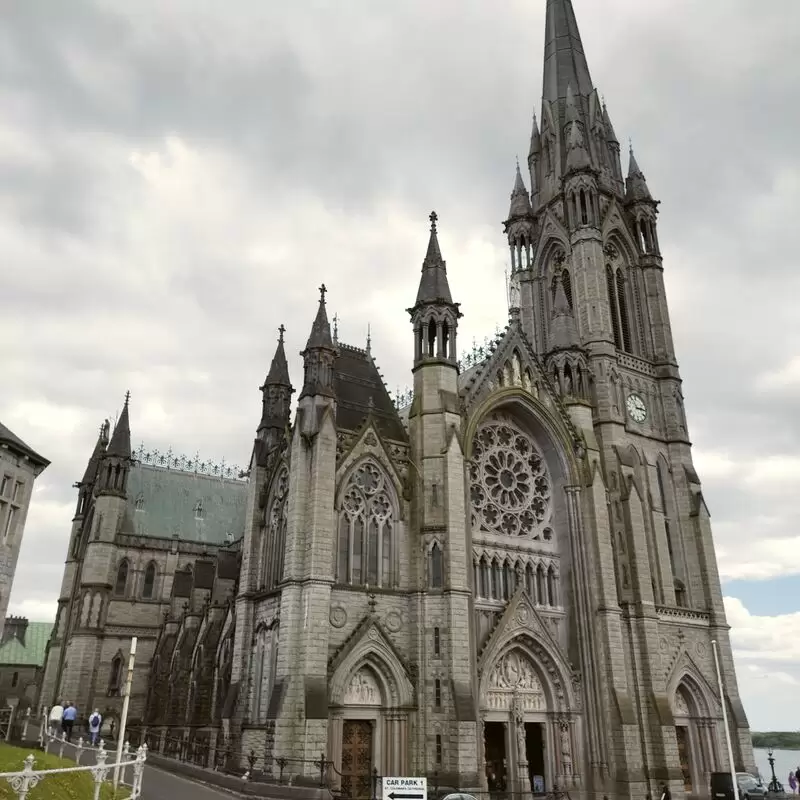 St. Colman's Cathedral Cobh
5 Cathedral Place, Kilgarvan, Cobh
Monday - Sunday: 8:00 AM – 6:00 PM
6. Saint Fin Barre's Cathedral
Discover the exotic charm and splendor of Saint Fin Barre Cathedral, an architectural masterpiece in the neo-Gothic style. Admire the intricate stained glass windows, the beautifully carved angels and the expansive organ with its 3000 pipes. An insider's tip is the golden angel, which legend says heralds the apocalypse with its trumpet. Its proximity to the fascinating University College Cork and Fitzgerald's Park makes it a must-see when visiting Cork.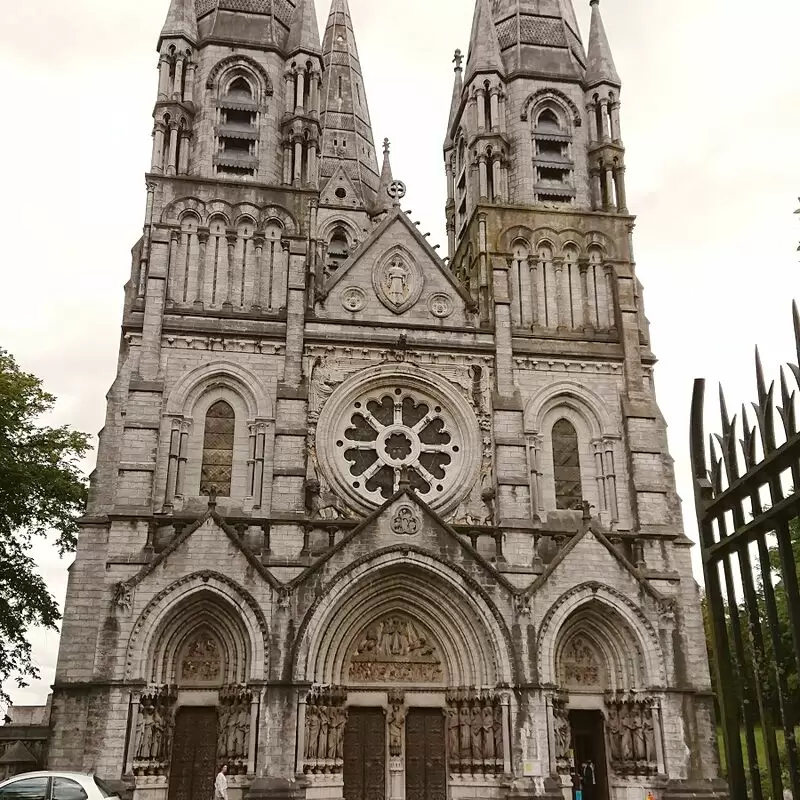 Saint Fin Barre's Cathedral
Bishop Street, The Lough, Cork
Monday - Saturday: 9:00 AM – 1:00 PM, 2:00 – 5:00 PM
Sunday: 12:30 – 2:00 PM, 4:30 – 5:00 PM
7. The English Market
Discover the heart of Cork's culinary scene at English Market. This bustling, indoor food market has been serving locals and tourists since 1788, with each stall offering fresh local produce, handmade cheeses, and traditional Irish delicacies. Don't miss the tripe and drisheen - a traditional Cork dish that's not for the faint of heart! Make a day of it; nearby you'll find quaint shopping streets, historic St. Fin Barre's Cathedral, and the lively Cork City Gaol Heritage Centre.
The English Market
Princes Street, Centre, Cork
Monday - Saturday: 8:00 AM – 6:00 PM
Sunday: Closed
8. Cork City Gaol
Experience history up close at Cork City Gaol, a castle-like structure where 19th-century lawbreakers were once held. Feel the eerie thrill as you walk through the furnished cells and exhibits that tell the stories of the inmates. Don't miss the radio museum with vintage radios. To add depth to your visit, opt for an audiovisual tour. Pro-tip: The impressive view over Cork from the prison walls is simply breathtaking. Not far from here, you can also experience the splendor of University College Cork with its beautiful grounds and art history collection.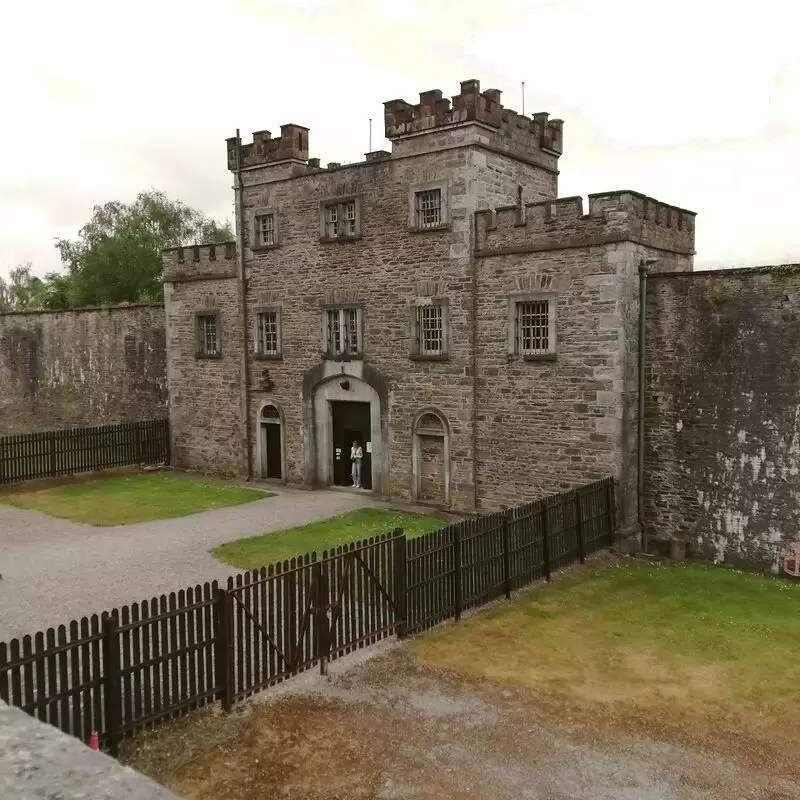 Cork City Gaol
Convent Avenue, Sunday's Well, Cork
Monday - Sunday: 10:00 AM – 5:00 PM
9. Titanic Experience Cobh
The Titanic Experience Cobh, a must-see in Cork, Ireland, has a compelling story that will captivate any history buff. The museum is located in the original White Star Line ticket office where 123 Titanic passengers got their last glimpse of Ireland. From hands-on interactive exhibits to re-enactments, the attraction offers an immersive journey into the history of the sunken ship. A hidden gem nearby is St. Colman's Cathedral, an impressive neo-Gothic structure whose bell tower offers panoramic views of Cobh.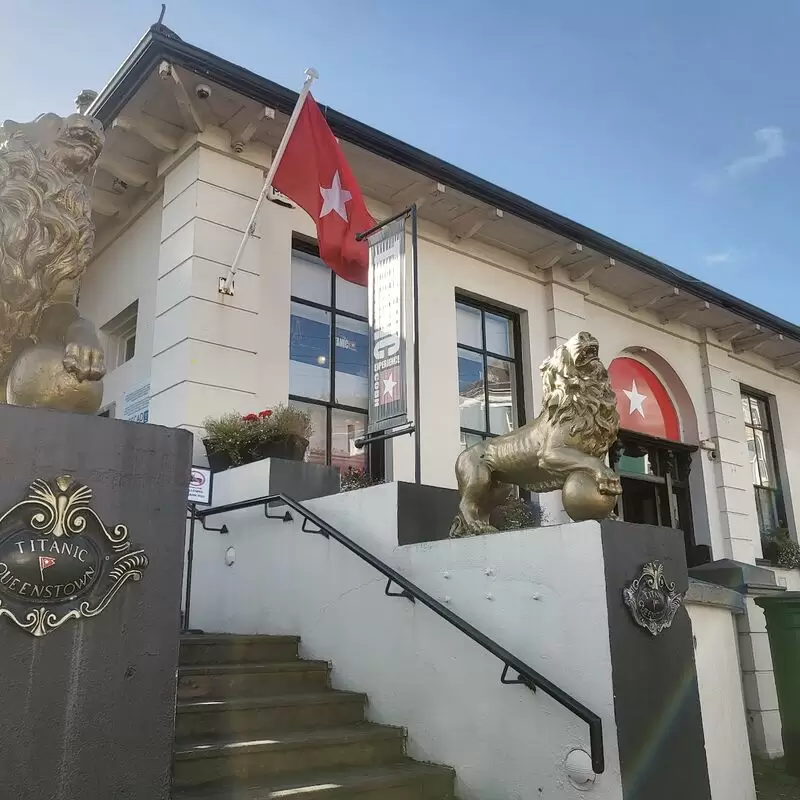 Titanic Experience Cobh
20 Casement Square, Kilgarvan, Cobh
Monday - Sunday: 9:00 AM – 6:00 PM
10. Cobh Heritage Centre. The Queenstown Story
Discover the compelling stories of the Irish emigration at Cobh Heritage Centre, the "Queenstown Story." On this captivating, self-guided tour, you can delve into the history of the Titanic's last port of call, hear compelling stories from survivors, and understand the hardships of convict transport to Australia. Just next door, you'll see the beautiful Cobh Cathedral. Its Gothic spires, rising against the Cork skyline, are a real feast for the eyes and are the crowning glory of a day full of historical discoveries.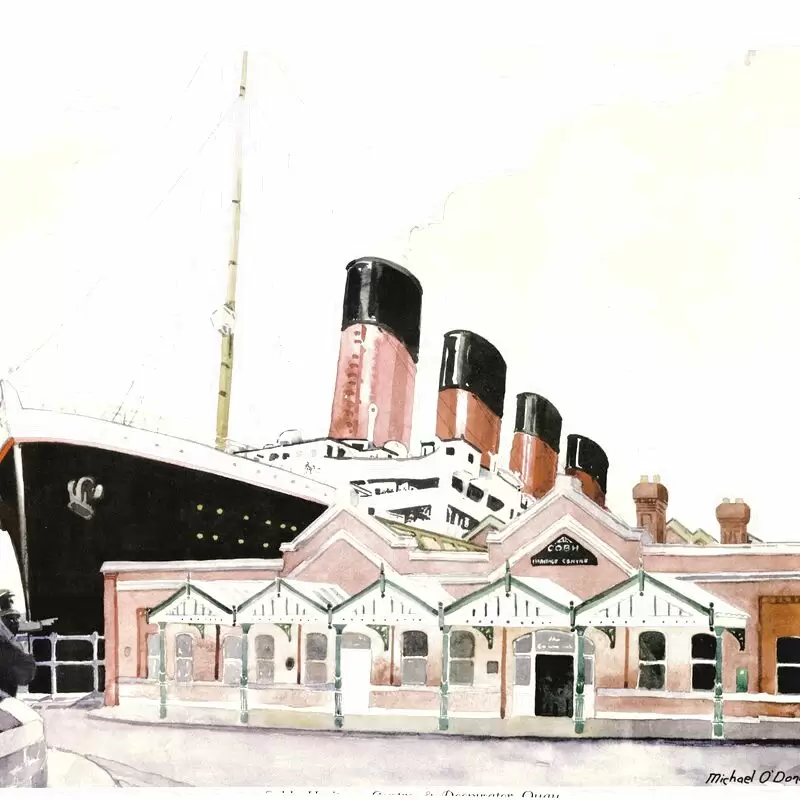 Cobh Heritage Centre. The Queenstown Story
The Queenstown Story @ Cobh Heritage Centre Deepwater Quay Tel 021 4813591 Deepwater Quay, Kilgarvan, Cobh
Monday - Sunday: 9:30 AM – 5:00 PM
11. Blackrock Castle Observatory
Discover Ireland's celestial secrets at Blackrock Castle Observatory. This 16th-century castle-turned-observatory is ideal for astronomy lovers, offering interactive exhibits and captivating planetarium shows. The observatory is known for its fascinating blend of history and science, adding a unique twist to the typical castle tour. End the day at the café overlooking the tranquil River Lee. Nearby is the picturesque Marina Park, which invites you to take a leisurely stroll. Add an astronomical touch to your Cork visit at this hidden gem.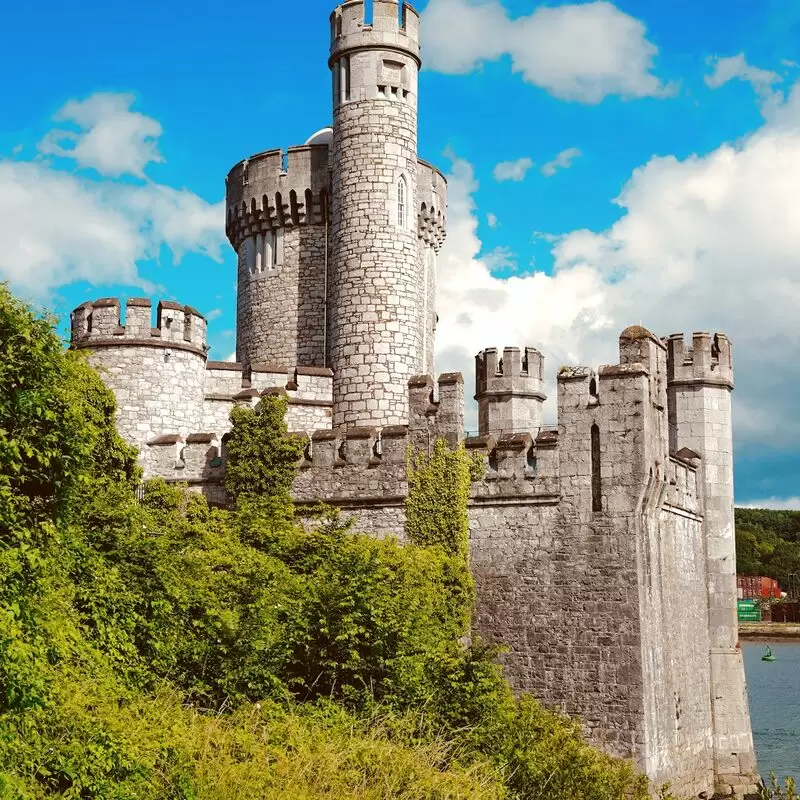 Blackrock Castle Observatory
Castle Road, Blackrock, Cork
Monday: Closed
Tuesday - Sunday: 10:00 AM – 4:00 PM
12. Ballycotton Cliff Walk
Visit the fascinating Ballycotton Cliff Walk in Cork and experience Ireland at its best. This rugged, 6km coastal path offers visitors breathtaking, unspoiled sea views and the rare opportunity to observe native birdlife in its natural habitat. Along the way, discover the true charm of the village of Ballycotton and stumble upon the historic lighthouse by chance. If you want to take it a little more relaxed, visit the nearby Shanagarry Design Centre, known for its local arts and crafts. This area is truly Ireland's best kept secret.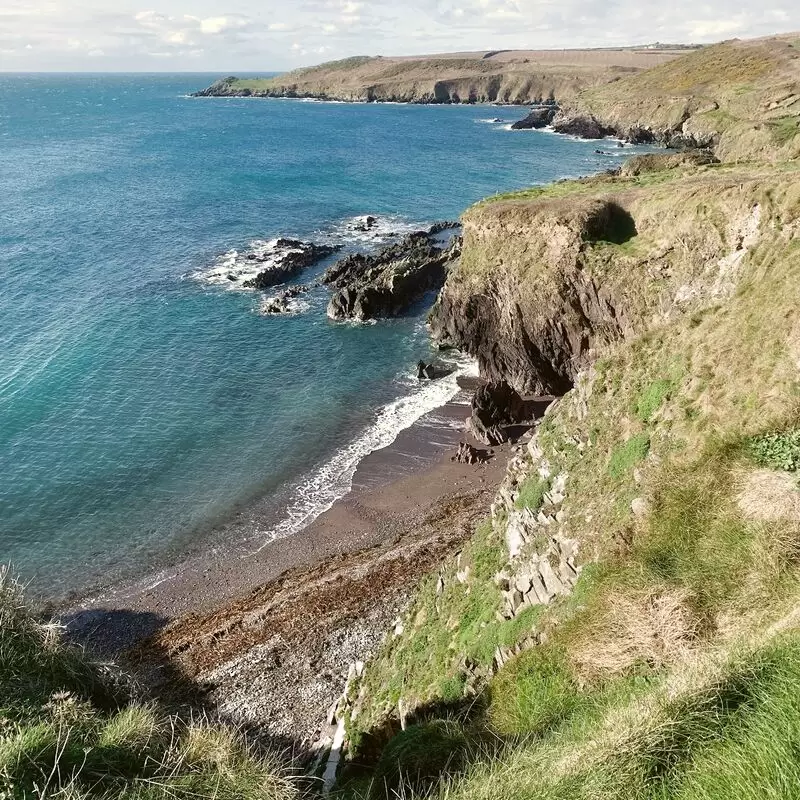 Ballycotton Cliff Walk
Seven, 51°49'29. 8°00'30.7"W, Ballycotton East, Ballycotton, Co. Cork
Monday - Sunday: Open 24 hours
13. Doneraile Wildlife Park
Release your inner wildlife fan at Doneraile Wildlife Park in Cork! The park is known for its stately 17th-century manor house, its hiker's paradise, its tea rooms, and its many friendly deer. You'll be amazed as you wander through 400 acres of verdant gardens, rushing rivers and waterfalls. Enjoy a lovely picnic by the lake, but don't forget to try the handmade scones. Don't miss the nearby Ballyhoura Mountain Bike Trail, which offers exciting outdoor adventures. This is the Irish charm you can experience here!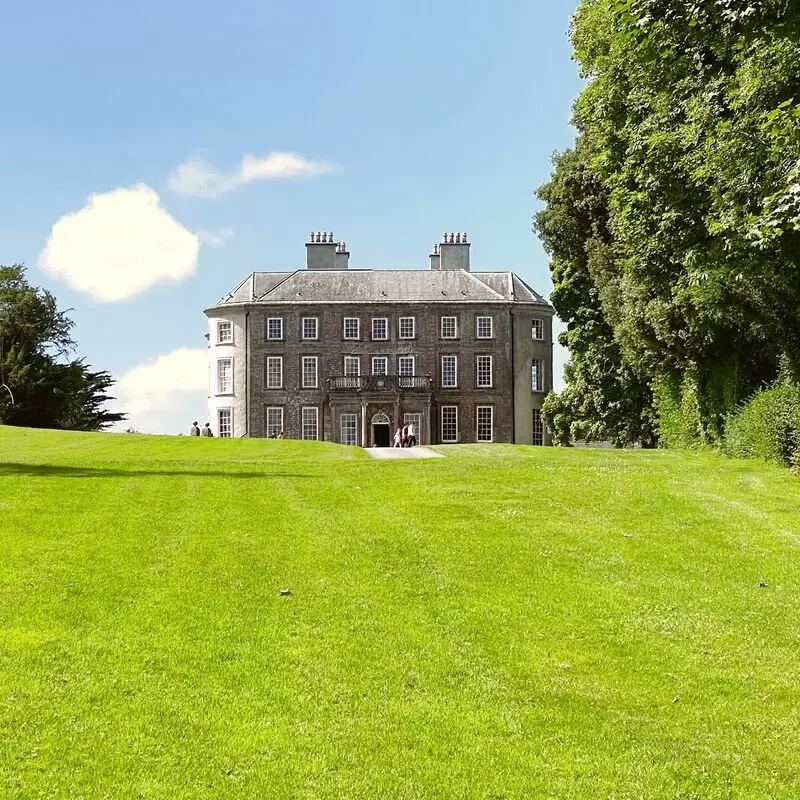 Doneraile Wildlife Park
Turnpike Road, Demesne, Doneraile
Monday - Friday: 8:00 AM – 8:00 PM
Saturday - Sunday: 9:00 AM – 8:00 PM
14. Elizabeth Fort
Explore Elizabeth Fort, a historic gem in Cork that offers a unique insight into Ireland's military history. Discover the secrets of its past, which dates back to the 17th century, and enjoy panoramic views of the city. The fort is not only made of stone walls, it even served as a women's prison! Just a walk away is the bustling English Market, Cork's culinary hotspot. Also, don't miss the neighboring St. Fin Barre's Cathedral, another architectural masterpiece. This fort is not only a monument, but also an unforgettable story.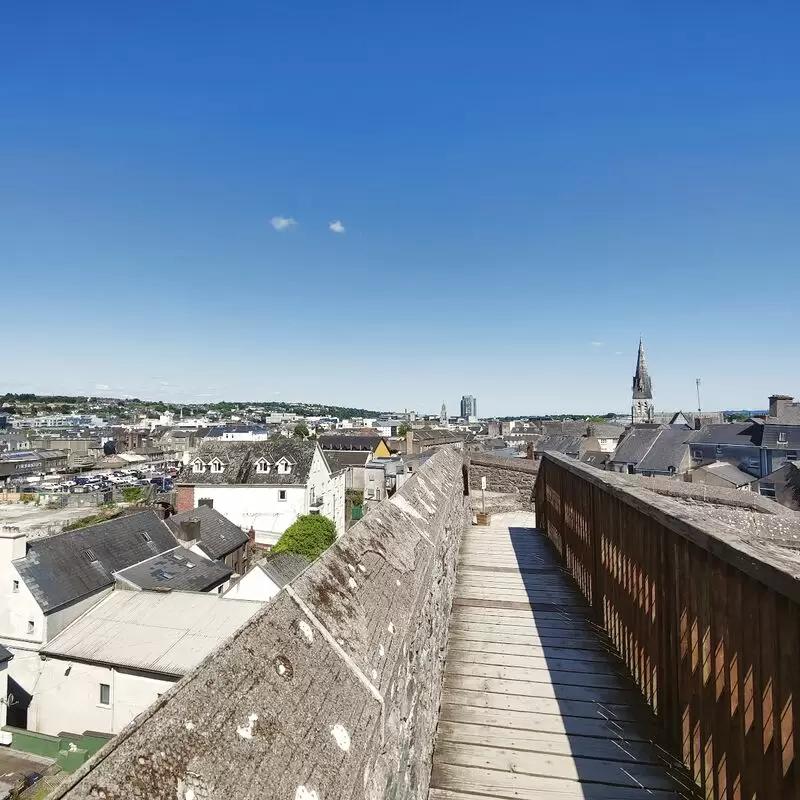 Elizabeth Fort
Barrack Street, The Lough, Cork
Monday - Saturday: 10:00 AM – 5:00 PM
Sunday: 12:00 – 5:00 PM
15. Regional Park Ballincollig
Discover the stunning beauty of Ballincollig Regional Park, a hidden gem in Cork. Explore the green trails, beautiful flora and fauna, and the remains of historic gunpowder mills. Get your adrenaline pumping while kayaking on the River Lee or enjoy a peaceful picnic. Nearby, you'll find Ballincollig Castle and the Oriel Art Gallery, where you can experience a dose of history and culture. Don't miss the unspoken tradition of feeding friendly ducks by the river! Immerse yourself in the tranquility and history of this popular retreat.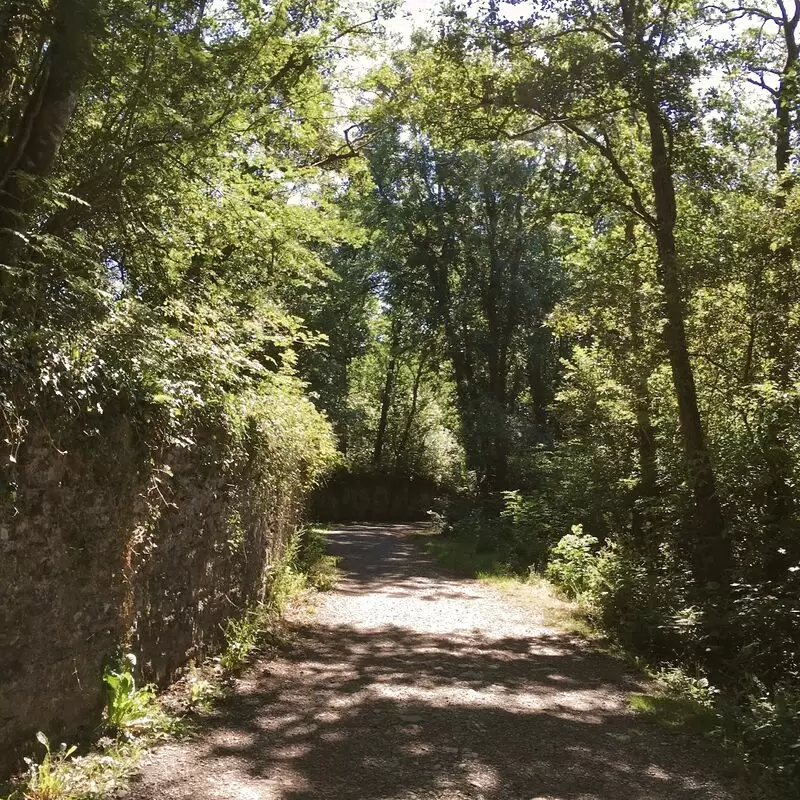 Regional Park Ballincollig
Great Island, Ballincollig
Monday - Sunday: 9:00 AM – 9:00 PM
16. Camden Fort Meagher

Camden Fort Meagher is an unmissable historic gem in Cork. Situated on the outskirts of Crosshaven, it has a heritage dating back 800 years and offers stunning panoramic views of Cork harbor. Don't miss the atmospheric underground tunnels and exhibition center showcasing Ireland's maritime history.

An insider tip: visit the tearoom, run by local volunteers and offering delicious homemade cakes. Nearby, you can visit the picturesque seaside town of Kinsale, just a short drive away.

Camden Fort Meagher
Camden Road, Crosshaven, Co. Cork
17. Crawford Art Gallery
Discover the art lover in you at Crawford Art Gallery, an oasis of fine art in downtown Cork. With over 3,000 works ranging from 18th century Irish and European paintings to contemporary video installations. Century to contemporary video installations. Combining historic and modern art, the Crawford Art Gallery is a true reflection of Cork's vibrant creative spirit. Don't forget: Admission is free! Just a short walk away, the stately English Market, a bustling center of gourmet commerce, invites you on a journey of culinary discovery.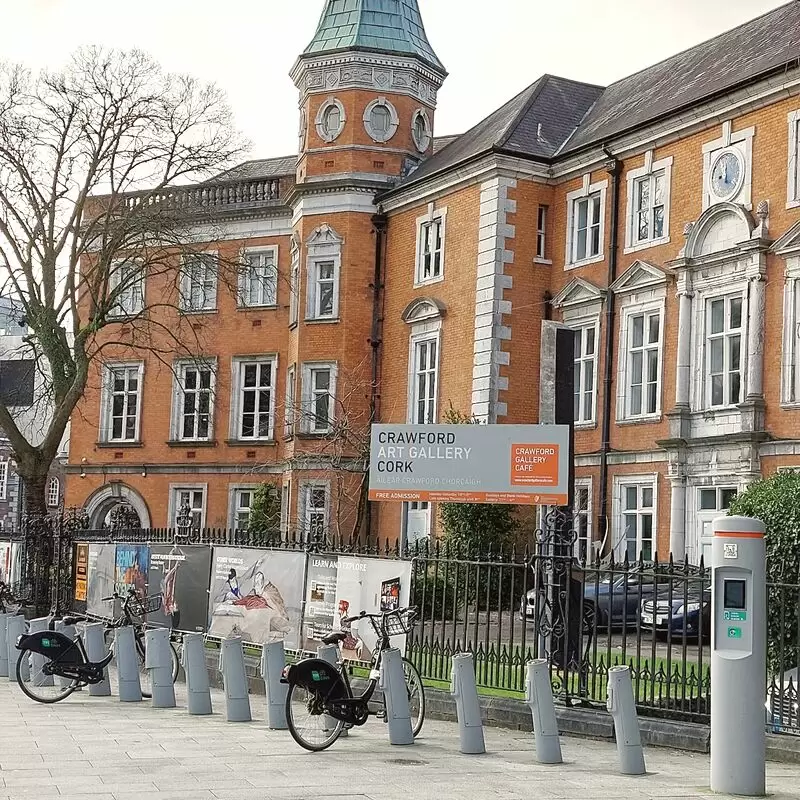 Crawford Art Gallery
Emmett Place, Centre, Cork
Monday - Saturday: 10:00 AM – 5:00 PM
Thursday: 10:00 AM – 8:00 PM
Sunday: 11:00 AM – 4:00 PM
18. Shandon Bells & Tower St Anne's Church
A visit to Shandon Bells & Tower St Anne's Church is a must when visiting Cork. Climb the tower, ring the ancient bells and enjoy a panoramic view of the city that is definitely worth the climb! The intact 18th century clockwork will immerse you in history. Unique insider secret - it's affectionately called the Four-Faced Liar because each dial shows a slightly different time. Just steps away is the Butter Museum, which tells the story of Ireland's important butter trade.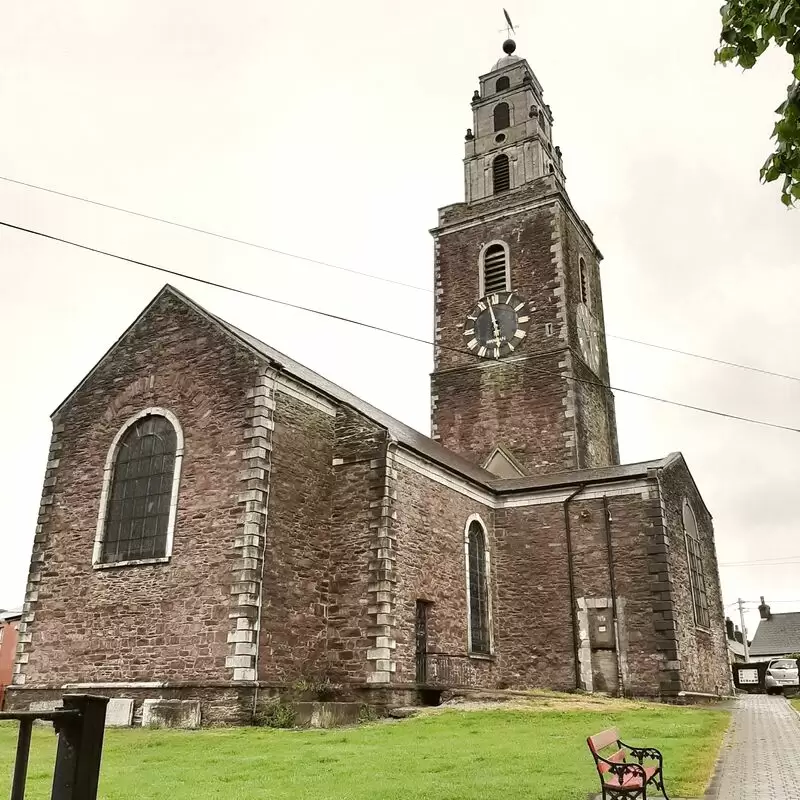 Shandon Bells & Tower St Anne's Church
Church Street, Shandon, Cork
Monday - Saturday: 10:00 AM – 5:00 PM
Sunday: 11:30 AM – 4:30 PM
19. Glenview Gardens

Glenview Gardens is a hidden gem in the heart of Cork, a place where nature's palette comes alive. Walk through the eight acres of enchanting woods and gardens and discover echoes of Irish folklore in the plant life. If you're caught in an afternoon downpour, retreat to the quaint café for a delicious slice of homemade pie. Just a stone's throw away, you'll find the hidden historical wonders of Kilbrittain Church.

A local insider tip: exotic flowers bloom during the summer months! Inspire your senses in Glenview!

Glenview Gardens
Glenview Gardens, Desert, Enniskeane

Monday - Sunday: 10:00 AM – 5:00 PM
Tuesday: Closed
20. Lusitania Museum & Old Head Signal Tower
A visit to the Lusitania Museum & Old Head Signal Tower is a journey through history, reliving the sinking of the Lusitania in 1915. The tower, once a beacon for ships, now houses an extensive memorial with relics and historical artifacts. The panoramic view from the top of the tower is breathtaking and provides the perfect backdrop for your epic travel photos. Afterwards, you can make your way to the lively seaside town of Kinsale, known for its quaint alleyways and delicious local cuisine.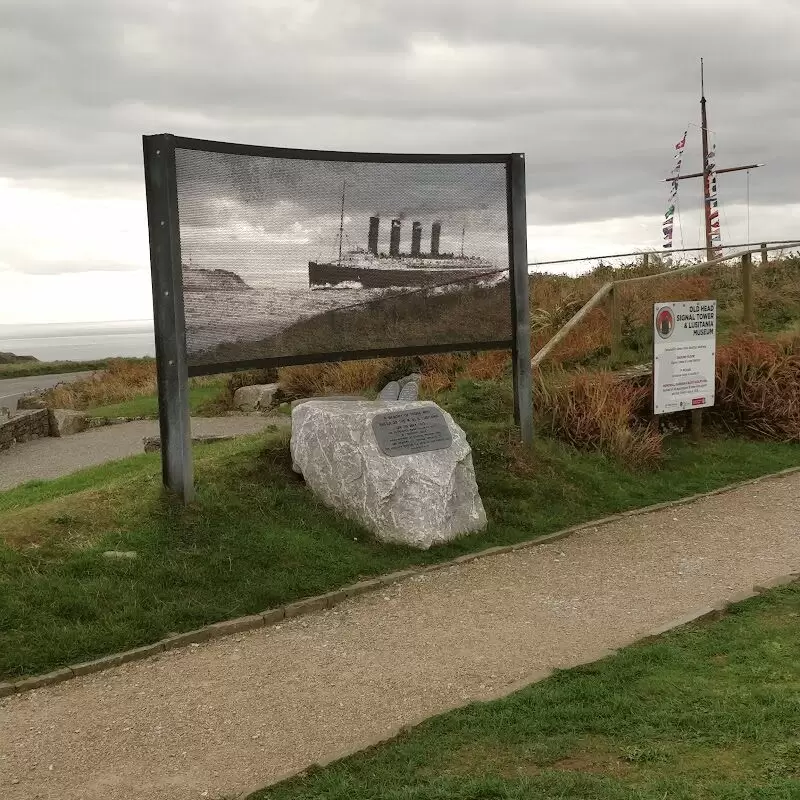 Lusitania Museum & Old Head Signal Tower
Lusitania Museum & Old Head Signal Tower Project, Ballymackean, Old Head
Monday - Sunday: 10:00 AM – 5:00 PM
21. Nano Nagle Place
A visit to Nano Nagle Place is a must for anyone seeking a blend of history and tranquility in the hustle and bustle of Cork city. This hidden gem houses beautiful memorial gardens known for their serenity. Step back in time as you walk through the historic rooms that tell the compelling story of Nano Nagle, an Irish learning pioneer. Just around the corner is the English Market - perfect for a culinary change of pace after your exploration. Experience the inspiring heritage combined with a refreshing break in nature - only at Nano Nagle Place.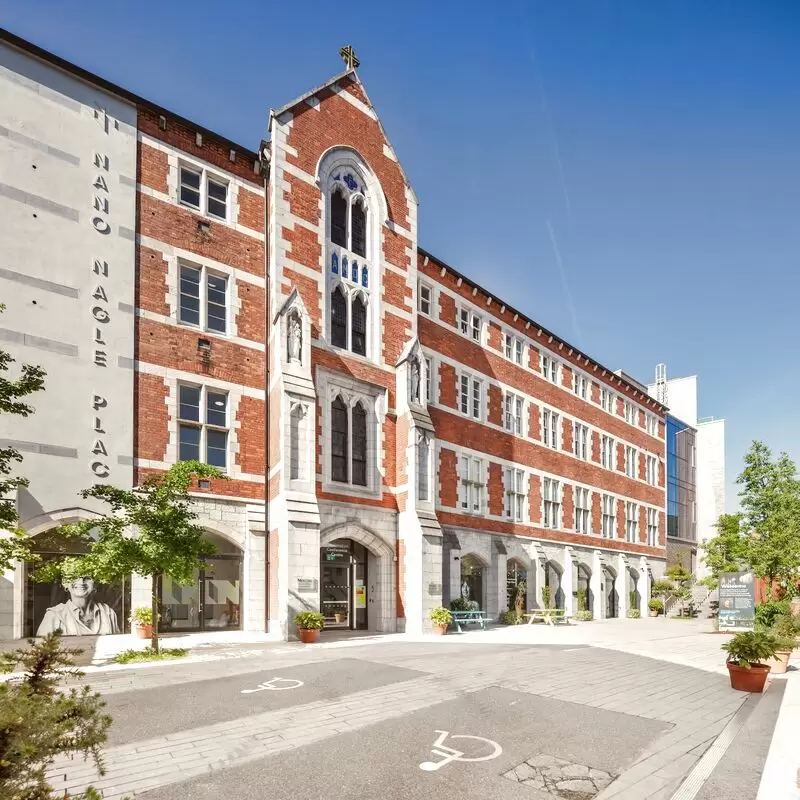 Nano Nagle Place
Douglas Street, Cork
Monday: Closed
Tuesday - Sunday: 10:00 AM – 5:00 PM
22. Blarney Castle & Gardens Gairdíní Chaisleán na Blarnan)
Visiting Blarney Castle & Gardens is like going back in time. This historical masterpiece will enchant you with its magnificent architecture. The castle houses the legendary Blarney Stone, which when kissed, gives the gift of eloquence! The stunning gardens and walkways are a gardener's dream, from the manicured lawns to the vibrant poison garden. Just a stone's throw away you'll find Blarney Woollen Mills, Ireland's largest gift store, offering a wide selection of Irish goods.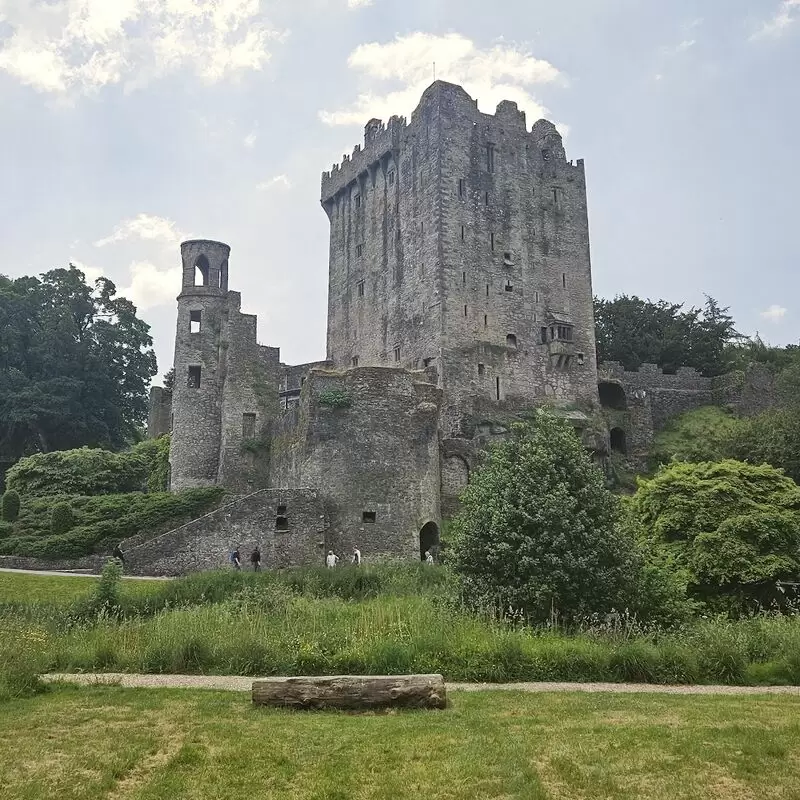 Blarney Castle & Gardens Gairdíní Chaisleán na Blarnan)
Monacnapa, Blarney
Monday - Sunday: 9:00 AM – 5:00 PM
23. James Fort
Take a trip back in time at James Fort in Cork, an impressive 17th-century star-shaped bastion. Enjoy panoramic views of Kinsale Harbor and Charles Fort, and explore hidden paths that lead to a mysterious beach gem, Castlepark Beach. Legend has it that mysterious ghost encounters occur here. Another plus: admission is free, making it a must-see for budget-conscious, history-loving explorers. Be sure to admire the stunning sunset before you leave. Visit nearby Charles Fort, another significant historical monument.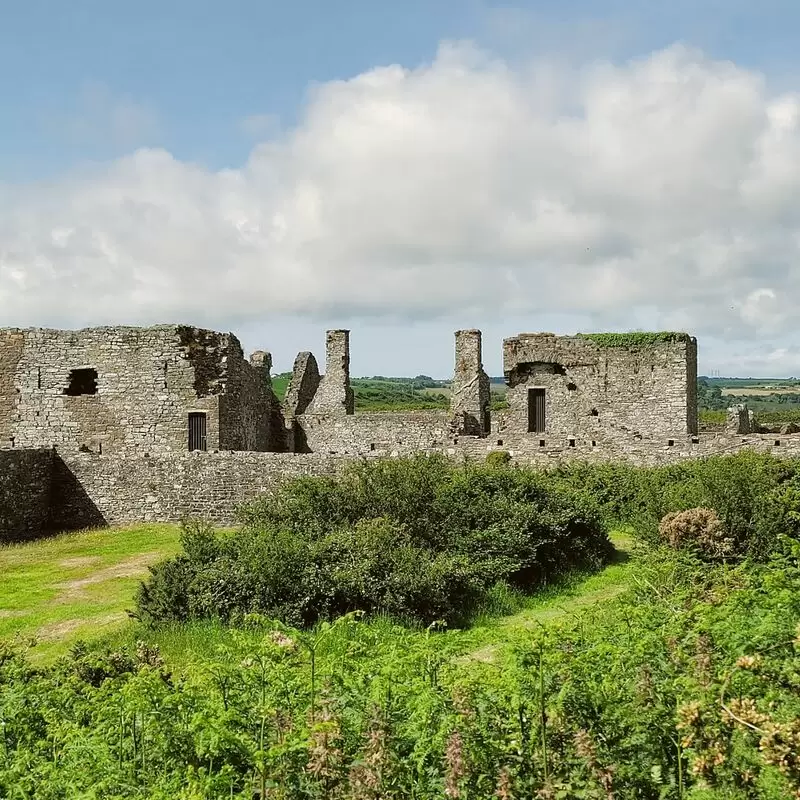 James Fort
Old-Fort, Co. Cork
24. Spike Island
Venture to Spike Island, where the breath of history whispers tales of monks and rebels. Stories spanning 1,300 years play out on this 104-acre site. Delve into its heart: Fort Mitchel, which was the largest prison in the world in the 1850s. Take a haunting trip into the punishment block, where the past echoes. Take the picturesque ferry from Cobh, the endangered fairy-tale village that witnessed the last departure of the Titanic. A kaleidoscope of Irish history awaits you.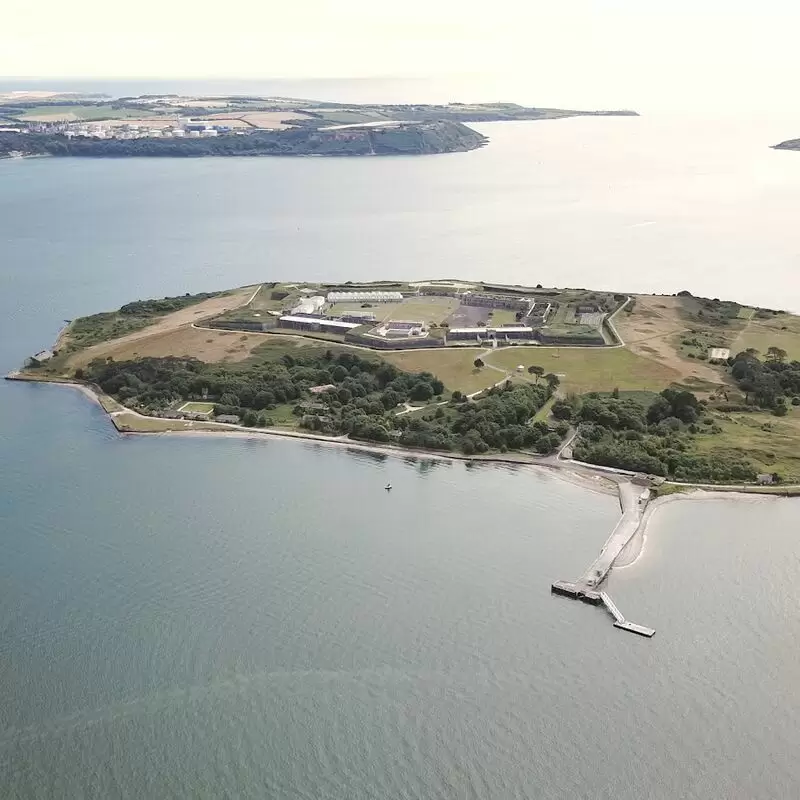 Spike Island
Spike Island, Co. Cork
Best Time to Visit Cork
The best time to visit Cork, Ireland, is in the summer, from June to August. During these months the weather is mild and pleasant, ideal for outdoor activities and sightseeing. However, if you want to avoid crowds, you can also visit in spring (April-May) or autumn (September-October).
Annual Weather in Cork
Cork 3-Day Forecast
Tue, 26 September
Night
58 °F
14 °C
81%
Morning
52 °F
11 °C
0%
Afternoon
59 °F
15 °C
81%
Evening
54 °F
12 °C
0%
Wed, 27 September
Night
54 °F
12 °C
67%
Morning
55 °F
13 °C
71%
Afternoon
55 °F
13 °C
56%
Evening
53 °F
12 °C
0%
Thu, 28 September
Night
48 °F
9 °C
0%
Morning
50 °F
10 °C
62%
Afternoon
59 °F
15 °C
60%
Evening
54 °F
12 °C
0%
Questions & Answers

What's the local language spoken in Cork?

The national language spoken in Cork, as in the rest of Ireland, is English. However, the Irish language, also known as Gaelic, is still actively preserved and taught in schools throughout the country. Although it is not widely used in everyday conversation, some locals frequently use Irish expressions and terms. Gaelic influences can also be seen in Cork's place names and signs. Although most people speak English, visitors may encounter a distinct accent and local slang.

Is Cork easy to navigate?

Yes, Cork is relatively easy to explore due to its compact city center. Main streets such as St. Patrick's Street and the Grand Parade can be explored on foot. There is also an extensive bus system serving the city and surrounding areas, and cabs are readily available. For the more scenic areas, such as Blarney Castle and the Jameson Distillery, a short drive or tour bus is ideal. However, as with any city, it is advisable to take a map or GPS device with you to help you find your way around.

Is Cork safe for tourists?

Yes, Cork is generally quite safe for tourists. As in any city, it is important to take the usual precautions, such as watching your property, avoiding poorly lit areas late at night, and following local advice. However, the crime rate in Cork is relatively low compared to other cities of its size, and the locals are known for their friendliness and hospitality. It is a quaint, walkable city with a welcoming atmosphere that should not pose any significant risks to visitors.

How can I get around in Cork?

Cork, Ireland, is best explored by public transportation, such as Bus Éireann buses that serve the city and surrounding areas. Cabs are another excellent choice for shorter trips and can be hailed or ordered through various ridesharing apps. For a more scenic route, you can rent a bike and take advantage of the city's safe bike lanes or simply walk, which is great for exploring the city center. If you want to explore the city, you can rent a car.

What's unique about Cork's culture?

Cork's culture is a vibrant mix of traditional Irish charm and modern innovation. Known as the "Rebel City," it is famous for its unique dialect, independent spirit, and vibrant music scene. Cork has a rich literary heritage and is the hometown of many well-known Irish writers. The strong emphasis on local food and drink makes for a vibrant culinary scene. Cork's culture is also enhanced by its distinctive waterfront, historic landmarks such as St. Fin Barre's Cathedral, and a lively festival atmosphere.

What's the typical food in Cork?

The Irish city of Cork is famous for its farm-to-table cuisine, which focuses on locally sourced ingredients. Signature dishes include traditional Irish fare such as corned beef, cabbage and Irish stew. The city is known for its fresh seafood and dairy products, especially its artisan cheeses. Tripe and drisheen, a type of blood pudding found only in Cork, are also local specialties. Baked goods are equally popular, with soda bread and scones among the favorites.

Are there local etiquette or customs I should be aware of?

In Cork, Ireland, it is common to greet others warmly and engage in friendly conversation, often about the weather or local sports. They also value politeness and good manners. Irish people often communicate indirectly, so it is important to listen carefully and read between the lines. In a pub, you are usually expected to participate in a round system, where each person takes turns buying a round of drinks for the group. It is also common to tip in restaurants and cabs.

Where can I have an authentic Irish meal?

In Cork, the iconic Farmgate Café is a great place to enjoy an authentic Irish meal. The café is considered a landmark of Irish cuisine and is known for using local and seasonal ingredients as well as traditional Irish recipes. Whether it's Irish stew, traditional soda bread or fresh Atlantic seafood, the menu offers a true taste of Ireland's culinary heritage.

Do Cork locals welcome tourists?

Yes, the people of Cork are generally warm and hospitable to tourists. The Irish are known for their hospitality, friendliness and good humor, which extends to their dealings with visitors. The people of Cork often go out of their way to make tourists feel at home and enjoy their stay. From recommending local attractions to sharing information about their rich culture and history, the people of Cork make sure that visitors enjoy their beloved city to the fullest.

Do I need a visa to visit Cork?

Whether you need a visa to visit Cork, Ireland, depends on your nationality. Citizens of the European Economic Area (EEA), Switzerland, and certain other countries (including the U.S., Canada, Australia, and New Zealand) do not need a visa for stays of up to 90 days. However, if you are from other countries, you will likely need to apply for a short-stay C visitor visa beforehand. Check the Irish Naturalization and Immigration Service website for the most accurate information.

What's the local currency used in Cork?

The national currency in Cork, Ireland, as in the rest of the country, is the euro (€). This is also true for the entire eurozone, which consists of 19 European Union member states. The euro is divided into 100 smaller units called cents. The euro is widely accepted in both physical and electronic form, and cash can be easily withdrawn from ATMs and banks throughout Cork. Credit and debit cards are also widely accepted.

Can I pay in dollars or use credit cards in Cork?

The main currency in Cork, Ireland is the Euro and it is recommended to use it for cash transactions. Although US dollars are also accepted in some places, the exchange rate is not necessarily advantageous. Credit cards are also widely accepted, especially Visa and MasterCard, although it is always wise to have some cash on hand. Be sure to inform your bank of your travel plans to avoid security freezes on international transactions.

What are the general opening hours of pubs in Cork?

Pubs in Cork, Ireland, generally open in the late morning around 10:30 or 11:00 and close late at night. Closing times generally vary between 11:30pm and 0:30am Sunday through Thursday, and can extend to 1:30am on Fridays and Saturdays. However, it is always advisable to check with individual facilities for exact hours, as they may vary slightly.

Is tap water safe to drink in Cork?

Yes, the tap water in Cork, Ireland is very safe to drink. The water is subjected to rigorous testing and treatment processes by Irish Water to ensure its safety, and meets Irish and EU water health regulations. However, taste may vary depending on local treatment processes, but this does not affect safety. Bottled water is also widely available if you prefer it for taste or convenience.

How widely is English spoken in Cork?

English is the main language in Cork, Ireland. Since the city is a major tourist destination, residents speak English fluently. In addition, Irish students learn English at school from an early age. Some people also speak Irish (Gaelic), but almost everyone is bilingual, so visitors rarely encounter language barriers. Therefore, tourists to Cork will have little to no difficulty communicating in English.

Are there bike rental services in Cork?

Yes, there are several bike rentals in Cork, Ireland. The city is very bike-friendly and has numerous bike paths and lanes. Services like Cycle Scene, City View Wheels and The Bike Shed offer a variety of bikes for rent, including road bikes, mountain bikes and electric bikes. Whether you're planning a leisurely ride around town or a challenging trip to the countryside, you'll be well taken care of.

Can you swim in the sea near Cork?

Yes, swimming in the sea near Cork, Ireland, is a popular activity among both locals and tourists. There are numerous beaches and bays to choose from, such as Inchydoney, Myrtleville, and Garretstown. The water may be chilly, but the breathtaking views more than make up for it. Always remember to check safety guidelines and weather conditions before heading out for a swim.

Are there any local sports to see in Cork?

Cork is known for its love of Gaelic games such as hurling and Gaelic football, both of which are played regularly at the Páirc Uí Chaoimh stadium. Visitors can learn how to play at the Experience Gaelic Games Center. In addition, Cork City FC plays League of Ireland soccer at Turner's Cross. Rugby is also popular, with Munster Rugby playing its matches at Thomond Park in Limerick and Musgrave Park in Cork. For golf lovers, there are several world-class golf courses in Cork.

What is the average cost of meals in Cork?

The cost of a meal in Cork, Ireland, can vary greatly depending on the type of restaurant or location you eat at. On average, you should expect to pay between €15 and €25 for a meal at a budget restaurant. A three-course meal for two at a mid-priced restaurant can cost between €55 and €75. Fast food or street food is often cheaper and can cost between €8 and €12 each. Please note that these are average prices and may vary.

Are there any common scams I should watch out for?

Although Cork is generally considered a safe city, you should be careful. Be wary of people who might try to distract you and then steal your belongings. Some cab drivers might overcharge you if they think you are a tourist. It is advisable to use licensed cabs and confirm the fare before the ride. Online rental scams are also not uncommon; make sure the accommodation is in order before paying. Always remember: if an offer seems too good to be true, it probably is.

What's the tipping etiquette in Cork?

In Cork, Ireland, tipping is usually optional, but appreciated. When dining out, people usually tip about 10-15% of the total bill, but only for satisfactory service. It is not customary to tip in fast food restaurants or takeaways. With cab drivers, it is usually sufficient to round up the fare to the nearest euro. In hotels, tipping maids and bellhops is appreciated. Always remember that the amount of the tip can vary in Ireland, but good service is usually rewarded.

Do I need to purchase travel insurance for Cork?

In general, purchasing travel insurance is recommended for any trip abroad, including trips to Cork, Ireland. While it is not required by law, travel insurance covers potential problems such as medical emergencies, trip cancellation or delay, lost or stolen luggage, and other unexpected incidents. It gives you peace of mind and can save you significant expense and inconvenience should unforeseen circumstances arise during your trip.

Where can I find a good traditional Irish music performance?

Sin É Pub on Coburg Street in Cork, Ireland, is known for its traditional Irish music performances. Known for its lively atmosphere and authentic experience, you can enjoy live sessions almost every night. Admission is free, and it's a great place to immerse yourself in the local culture over a pint of Guinness. Keep in mind that it can get very crowded, so you should come early.

What's the emergency number in Cork?

In Cork, as in the rest of Ireland, the emergency number is 112 or 999, both of which can be dialed free of charge from any phone, including cell phones, even without a SIM card. You can reach the police, fire and ambulance services on these numbers. It is important that you only use these numbers in real emergencies. If you do not have a medical emergency, you can contact a local clinic or hospital directly.

Are there any local festivals in Cork?

Yes, there are local festivals in Cork that cover a wide range of interests. One of the most notable is the Cork International Film Festival, which showcases a selection of international films and local productions. Another attraction is the Cork Jazz Festival, a major music event that features talented jazz artists. For foodies, there is the Cork Sausage Fest, which celebrates local gastronomy. These festivals highlight Cork's vibrant culture and community spirit.

How is the nightlife in Cork?

Cork's nightlife is a mix of traditional Irish charm and modern entertainment. There is a thriving pub culture, with plenty of live music from folk to rock. On the modern side, there are several nightclubs and late night bars where you can dance until dawn. Theater lovers can catch a play at the Everyman or Opera House. There are also many good restaurants in Cork for a perfect night out. It is a city that really comes to life after dark.

Is Cork a family-friendly destination?

Cork is definitely an excellent family-friendly destination. It offers a variety of exciting attractions for all ages, including Fota Wildlife Park, where children can get up close and personal with animals, the charming model village in Clonakilty, or the interactive exhibits at Lifetime Lab. Adults can enjoy Cork's rich history, picturesque scenery and vibrant dining scene. And of course, the warm hospitality of the locals will make any family feel welcome.

Do I need any specific vaccinations to visit Cork?

No special vaccinations are required for a visit to Cork, Ireland. However, it is always advisable to brush up on your routine vaccinations such as measles-mumps-rubella (MMR), tetanus-diphtheria-pertussis, varicella, polio and the annual flu shot. If you are unsure or have specific health concerns, you should consult your physician before traveling.

Are there any cooking classes for local cuisine?

Cork is indeed known for its excellent culinary scene, and there are several cooking schools that specialize in local Irish cuisine. For example, the Ballymaloe Cookery School, which is housed in a beautiful organic farm. Here you can learn how to prepare traditional Irish dishes using the freshest local ingredients. Another top destination is The Food Hub cooking school. The hands-on classes will definitely give you a taste of Cork cuisine!

What distinctive fashion or style trends will I find in Cork?

In Cork, you'll find a mix of traditional Irish clothing and modern European style. Many locals complement their wardrobe with elements that reflect Irish heritage, such as Aran sweaters and tweed hats. However, since the city is a modern, vibrant metropolis, you'll also find plenty of trendy high street fashion. The city is best known for its colorful, unconventional style, and there are a considerable number of sustainable and independent fashion brands that are committed to environmentally friendly practices.

Feedback

I hope you found this article informative and helpful. I'm eager to improve the content and make it even more valuable for you. If you have any feedback or suggestions, I would love to hear from you.

Do you have any tips or hidden gems that you think should be added to the list? Are there any areas that you feel could use more explanation or clarification?

Your input is greatly appreciated and will help us to continue providing high-quality content that meets your needs and interests. Please feel free to share your thoughts.