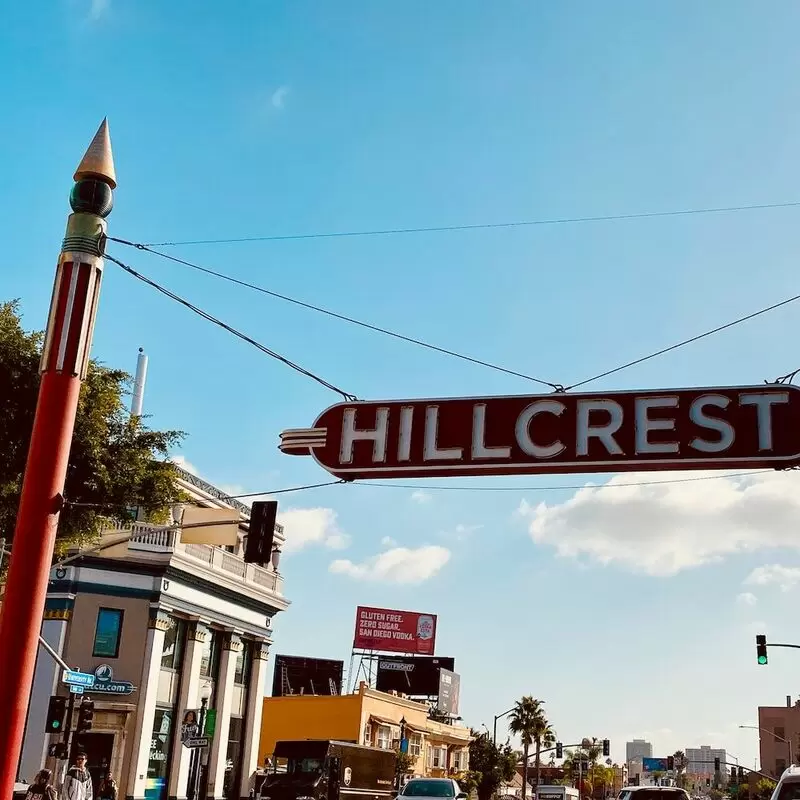 1. Shongweni Farmers & Craft Market Every Sat 7am to 1pm & Last Sunday of each month 8am to 1pm)
At the Shongweni Farmers & Craft Market, you can tantalize your taste buds with organic produce, artisan cheeses and homemade preserves. Experience South Africa's vibrant culture and warm hospitality with local crafts, live music and a wide range of delicious food. Shongweni is not just a market, but an enchanted paradise amid misty green hills. Another advantage is its proximity to the Krantzkloof Nature Reserve and Inanda Dam for extended outdoor adventures.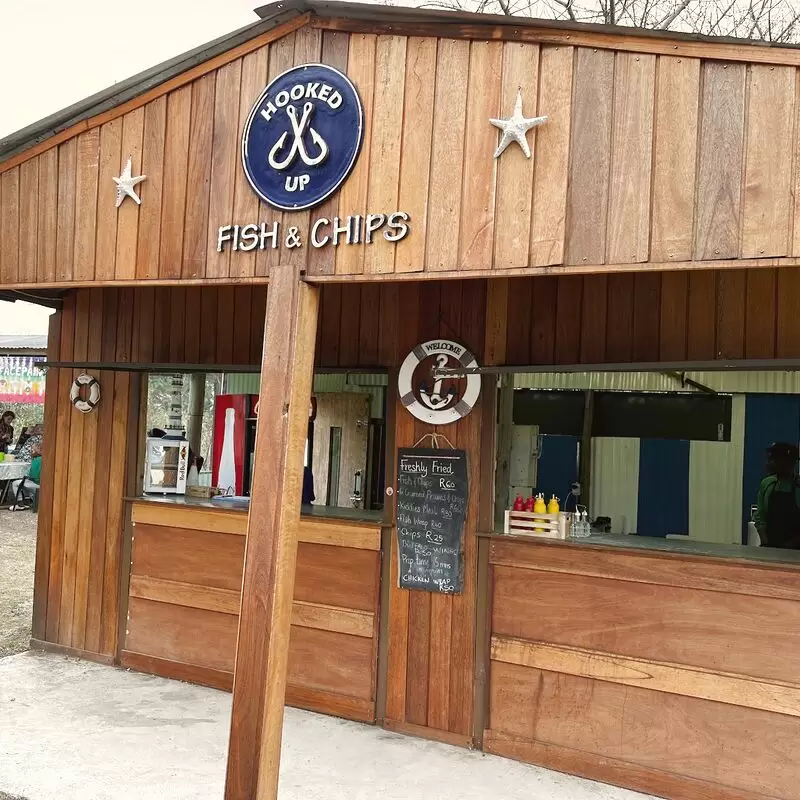 Shongweni Farmers & Craft Market Every Sat 7am to 1pm & Last Sunday of each month 8am to 1pm)
457 Mr551 Rd, Shongweni Resource Reserve, Shongweni
Monday - Sunday: Closed
Saturday: 7:00 AM – 1:00 PM
2. Giba Gorge Mountain Bike Park

Experience an adrenaline rush at Giba Gorge Mountain Bike Park in Hillcrest. Hailed as mountain biking nirvana, the park offers rides for every skill level, from beginner tracks to jumps and ramps for pros. Discover South Africa's natural beauty on the 180 acres of trails.

Insider tip: Take a break at one of the picnic areas. Nearby, you can visit PheZulu Safari Park, a gem for animal lovers. Here, adventure and nature merge seamlessly - a must-see experience!

Giba Gorge Mountain Bike Park
110 Stockville Rd, Tollgate, Pinetown

Monday - Sunday: 7:00 AM – 5:00 PM
Wednesday - Friday: 7:00 AM – 7:00 PM
3. Krantzkloof Nature Reserve
Krantzkloof Nature Reserve offers an exciting adventure in the wild heart of Hillcrest's biodiversity. The reserve is a birdwatcher's paradise and is home to over 200 species of birds. Hikers will be fascinated by scenic waterfalls, breathtaking gorges, and an impressive variety of flora and fauna. If you dare, you can cross the reserve's famous suspension bridge, which offers breathtaking views. And don't miss the opportunity to visit the nearby 1000 Hills Chef School - a gourmet experience not to be missed!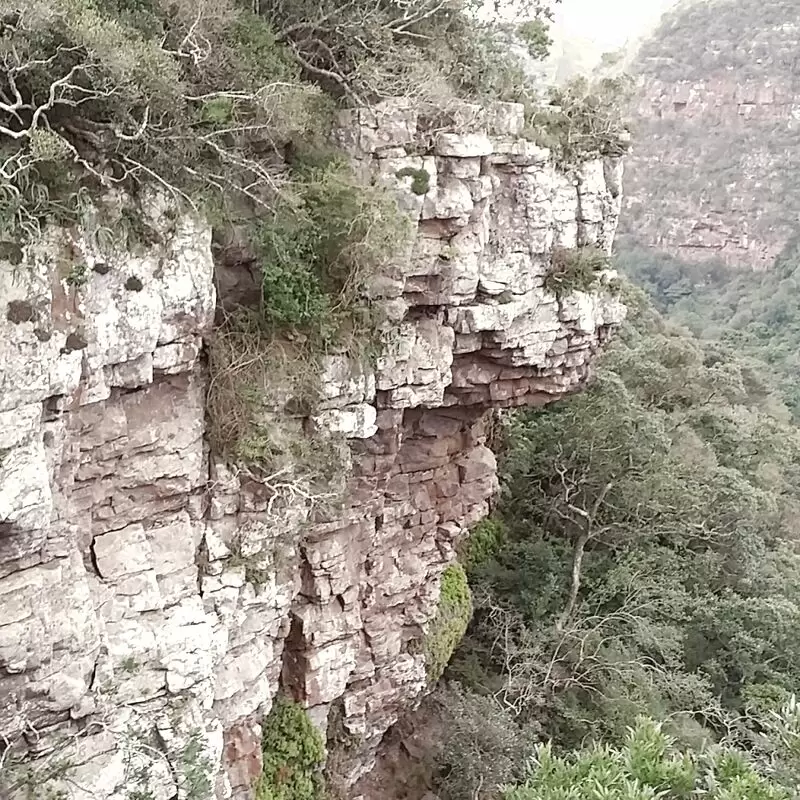 Krantzkloof Nature Reserve
152 Kloof Falls Rd, Kranskloof, Kloof
4. Mitchell Park Zoo
A visit to the Mitchell Park Zoo in Hillcrest will make your trip one to remember. The zoo features a larger-than-life aviary, a wonderful playground, and - not to mention - exotic wildlife including pygmy hippos, lemurs, and crocodiles. Enjoy animal feedings, a favorite among insiders. Afterward, take a leisurely stroll to the nearby Durban Botanic Gardens, home to enchanting subtropical flora. Capture every moment in this verdant paradise!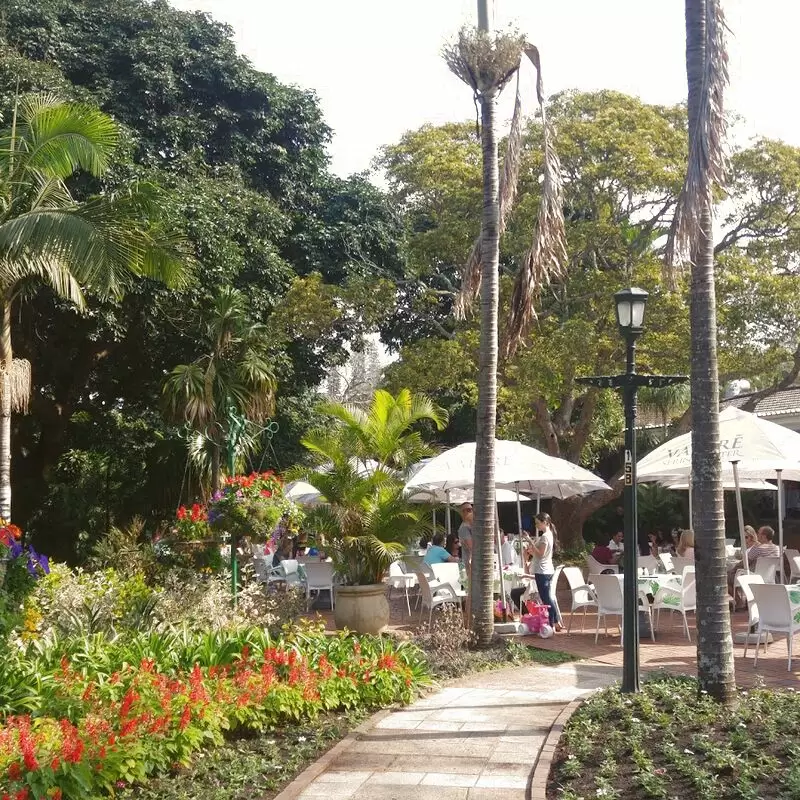 Mitchell Park Zoo
10 Ferndale Rd, Morningside, Durban
Monday - Sunday: 9:00 AM – 3:00 PM
5. Japanese Gardens
An idyllic retreat for nature lovers, the Japanese Gardens at Hillcrest offer tranquil paths through immaculately manicured landscapes shaded by cherry blossom trees. Watch goldfish in the garden ponds and discover unique species in the bonsai collection. Perfect for a picnic or just relaxing. Don't miss the wild monkeys that frolic here. Nearby Phezulu Safari Park offers exciting wildlife encounters, making Hillcrest a captivating blend of earthly tranquility and thrilling adventure.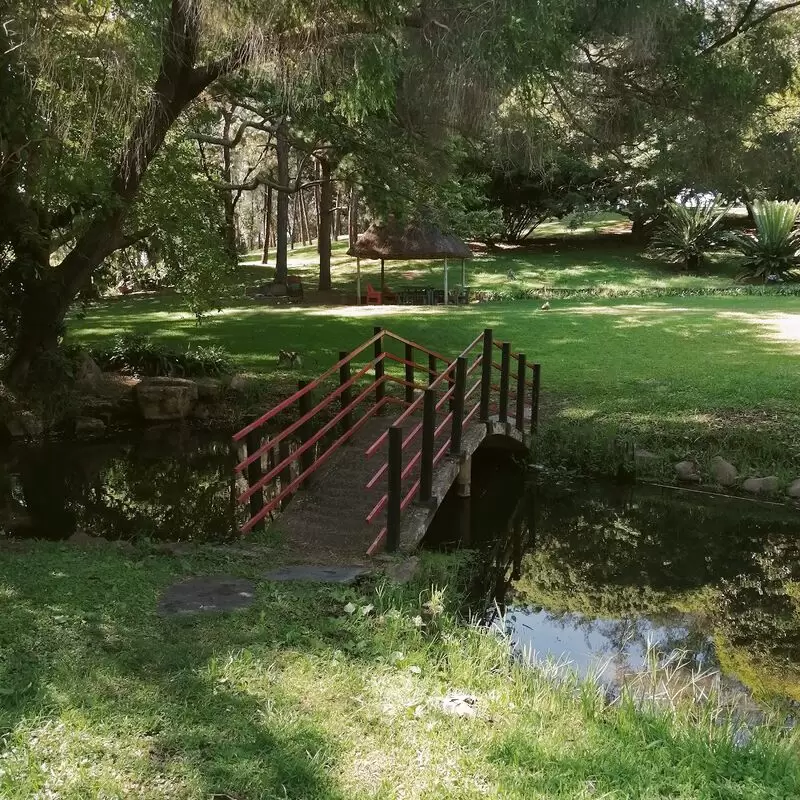 Japanese Gardens
6 Prospect Hall Rd, Prospect Hall, Durban North
Monday - Sunday: 7:30 AM – 5:30 PM
6. Karkloof Canopy Tour

The Karkloof Canopy Tour in Hillcrest is a must for adventure seekers and nature lovers. Experience the thrill of ziplining through South Africa's last remaining virgin forest. The tour offers breathtaking views of the Karkloof Waterfall, and knowledgeable local guides ensure a safe yet exciting adventure.

Insider tip: Keep your eyes peeled for a rare samango monkey and various bird species. Don't miss the nearby Karkloof Farmer's Market, where you can buy local produce and homemade treats.

Karkloof Canopy Tour
Karkloof Rd, Howick, 3290, South Africa, Midlands
7. Zulumoon Gondolas Boat Rides
Venture on a unique and magical experience at Zulumoon Gondolas Boat Rides. Be enchanted by the tranquil ride through the scenic waterways while sipping a glass of champagne. Be enchanted by the breathtaking Durban skyline at dusk, which offers unforgettable photo opportunities. What many people don't know: you can also leave a love lock on one of the bridges - as a romantic gesture and memory. Nearby, the Phezulu Safari Park invites you to take a look at the exotic African wildlife, rounding off a varied and exciting excursion.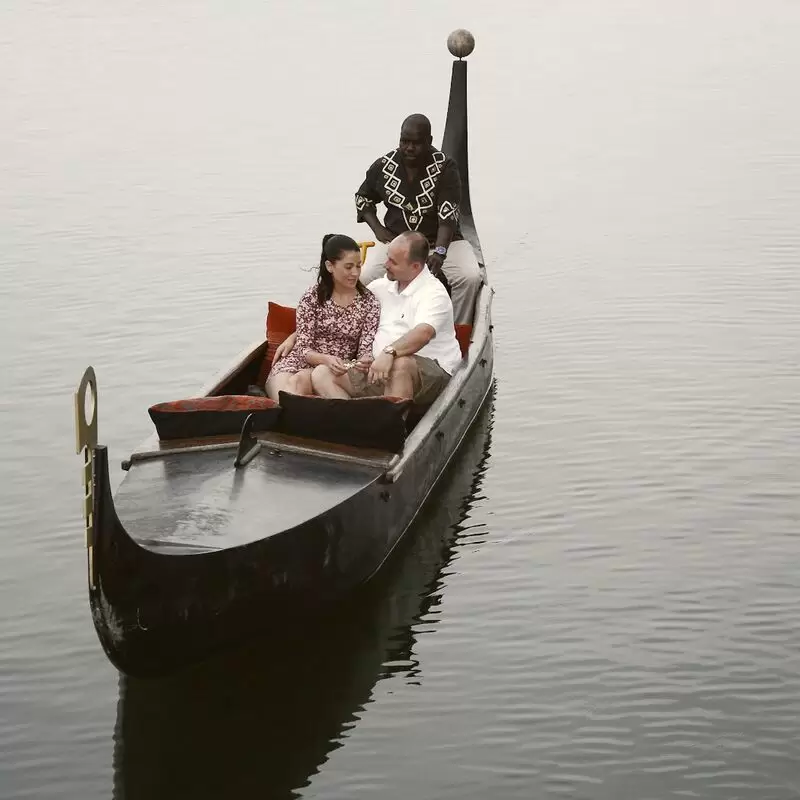 Zulumoon Gondolas Boat Rides
39 Timeball Blvd, Point, Durban
Monday - Sunday: 10:30 AM – 8:00 PM
8. Ammazulu Garden and Sculpture Precinct
At Ammazulu Garden and Sculpture Precinct, the artistic heart of Hillcrest, you'll find an enchanting fusion of nature and creativity. This hidden gem features an eclectic assortment of sculptures intermingled with lush native flora, offering an aesthetic appeal that appeals to art and nature lovers alike. The tranquil, otherworldly ambiance amidst the dense foliage is an insider's tip! Nearby, the Krantzkloof Nature Reserve offers refreshing hiking trails for those seeking adventure.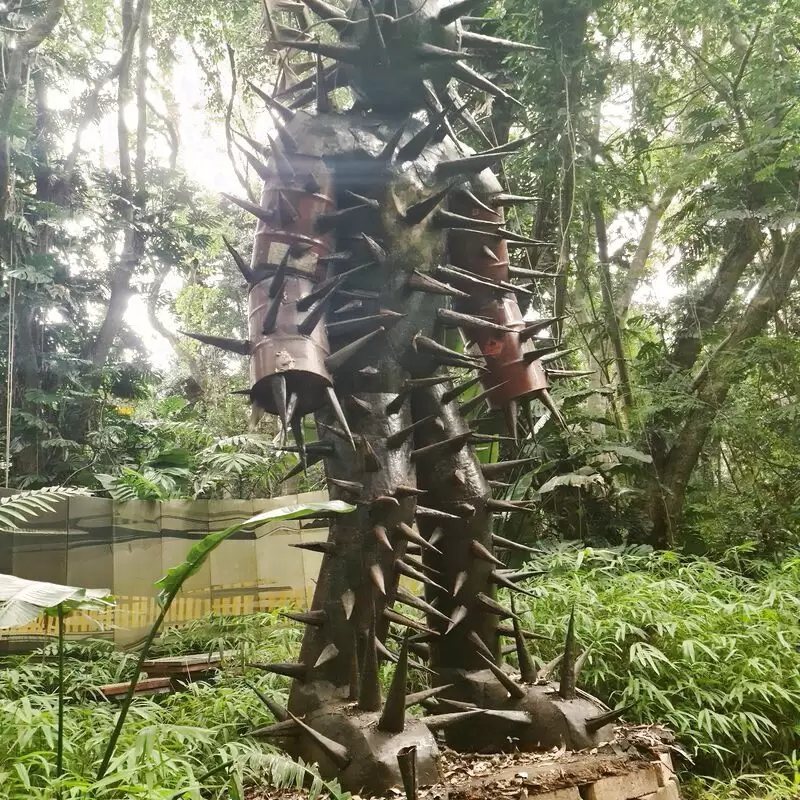 Ammazulu Garden and Sculpture Precinct
84 Kloof Falls Rd, Kloof, 3610
Monday: Closed
Tuesday - Sunday: 9:00 AM – 4:00 PM
9. People's Park

Visitors to Hillcrest must head to People's Park. This lush oasis is loved by locals for leisurely walks and family picnics. The park has a playground, café, and adventurous walking trails that offer something for every age and interest.

An insider tip: don't miss the manicured gardens with their native flora. Exploring the surrounding area? Visit Inanda Dam, just minutes away, a picturesque reservoir that's a hotspot for water sports and birdwatching and will ensure your Hillcrest adventure continues!

People's Park
65 Masabalala Yengwa Ave, Stamford Hill, Durban

Monday - Sunday: 5:00 AM – 7:00 PM
10. Talloula
Immerse yourself in a world of elegance at Talloula, a Hillcrest wonder known for its lush, enchanting gardens and stunningly beautiful wedding venue. Foodies will enjoy gourmet meals, regional cuisine and a delicious breakfast with enchanting views. The charming "Feathers Boutique" features hand-picked gift items. Just a stone's throw away are the tranquil Makaranga Botanical Gardens and the adrenaline-pumping Giba Gorge Mountain Bike Park.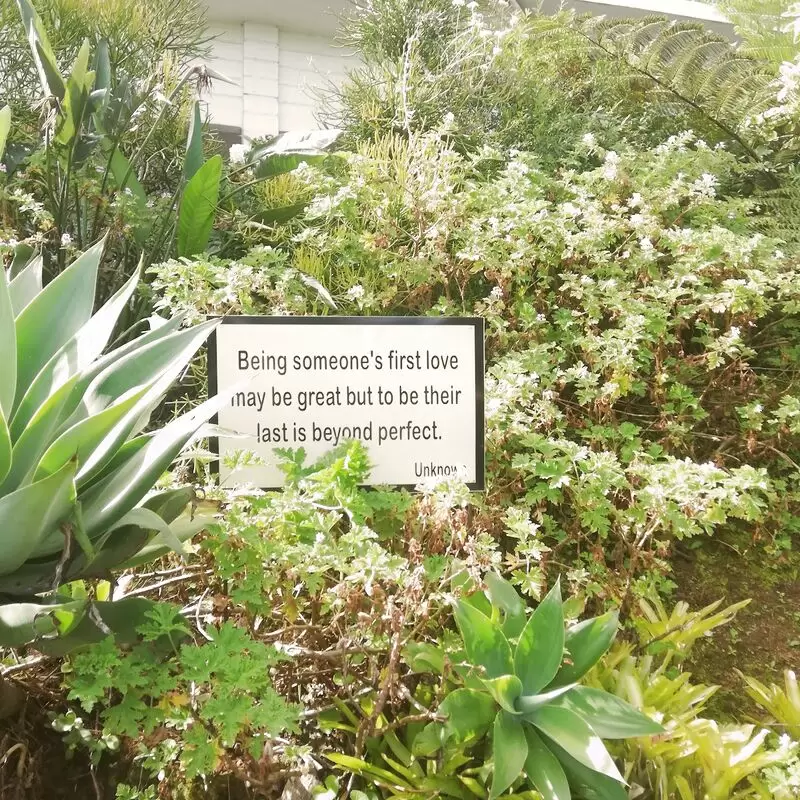 Talloula
61, 67 Old Main Rd, Bothas Hill, Outer West Durban
Monday: Closed
Tuesday - Sunday: 8:00 AM – 4:00 PM
11. GibaLand
Unleash your adventurous side at GibaLand, an exciting attraction in Hillcrest! With adrenaline-pumping activities like BMX riding, hiking, and horseback riding, it's a playground for outdoor enthusiasts. Enjoy panoramic views from Giba Mountain, a popular insider spot! Plus, the café offers delicious meals to refuel. Near GibaLand is also Makaranga Garden Lodge, where there are beautiful gardens to explore. Experience the best of Hillcrest's natural beauty in one action-packed day!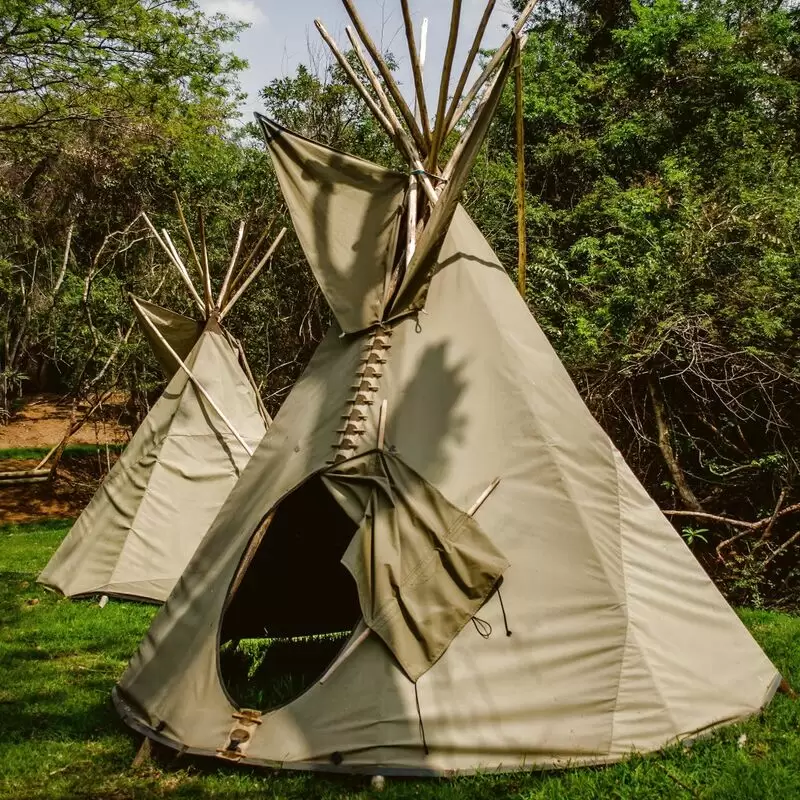 GibaLand
Giba Gorge, 1 Ingweni Rd, Tollgate, Pinetown
Monday - Sunday: 7:00 AM – 5:00 PM
12. Beachwood Mangroves Nature Reserve
Explore the enigmatic beauty of nature in the "Beachwood Mangroves Nature Reserve". Get lost amidst the lush, green mangrove trees that are still untouched and therefore invite you to swarm. The reserve is not only a feast for the eyes, but is also home to rare bird species, making it a birdwatcher's paradise. Don't miss the not-so-famous tree crabs, a species unique to the area. Fun Facts: Hillcrest is also located near the Valley of 1000 Hills, an enchanting blend of cultural and natural beauty.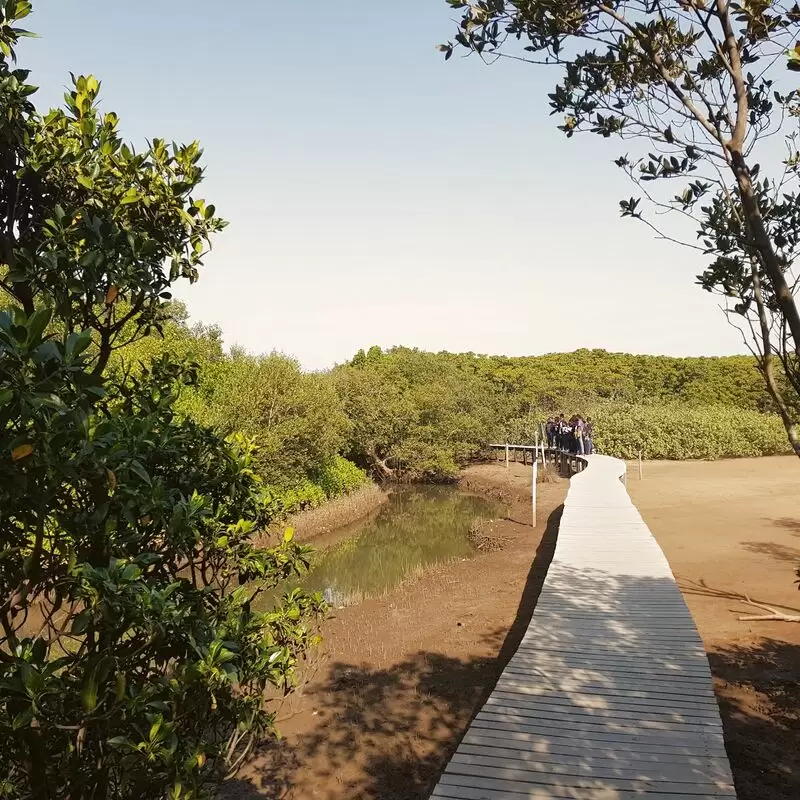 Beachwood Mangroves Nature Reserve
Riverside Rd, Prospect Hall, Durban
13. Nkutu Entrance Krantzkloof Nature Reserve
A visit to Nkutu Entrance, Krantzkloof Nature Reserve in Hillcrest is a must for nature lovers! Here, explore the green gorges that are home to numerous plant species, mammals and birds. For adventurers, the reserve offers exciting activities like hiking and bouldering. Plan a nature-filled picnic near Nkutu Falls - a hidden gem often overlooked by tourists! And don't forget to visit the neighboring Giba Gorge Horse Trails for a delightful horseback ride.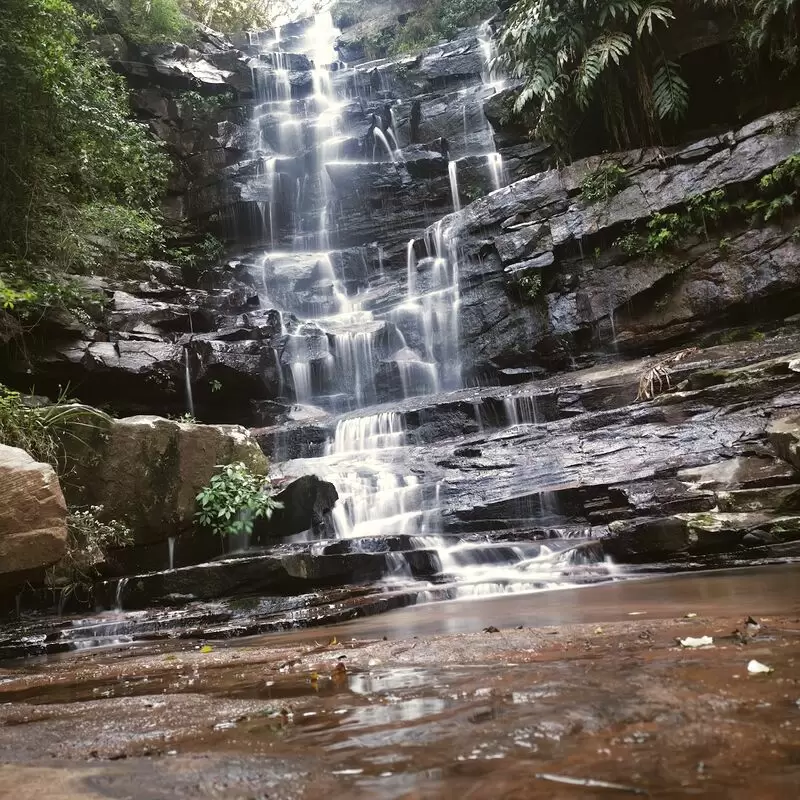 Nkutu Entrance Krantzkloof Nature Reserve
62 Valley Dr, Forest Hills, Kloof
14. Springside Nature Reserve
Springside Nature Reserve is an unexpected paradise that offers an enchanting escape from the urban hustle and bustle. Nestled in Hillcrest, it offers a rich biodiversity, from vibrant wildflowers to diverse bird species. Indulge in relaxing nature walks on well-marked trails or enjoy a quiet picnic in the greenery. Locals love to watch the sunrise here! Just a few minutes away you'll find the equally impressive Shongweni Farmers & Craft Market, a hub for fresh produce, artisan products, and live music.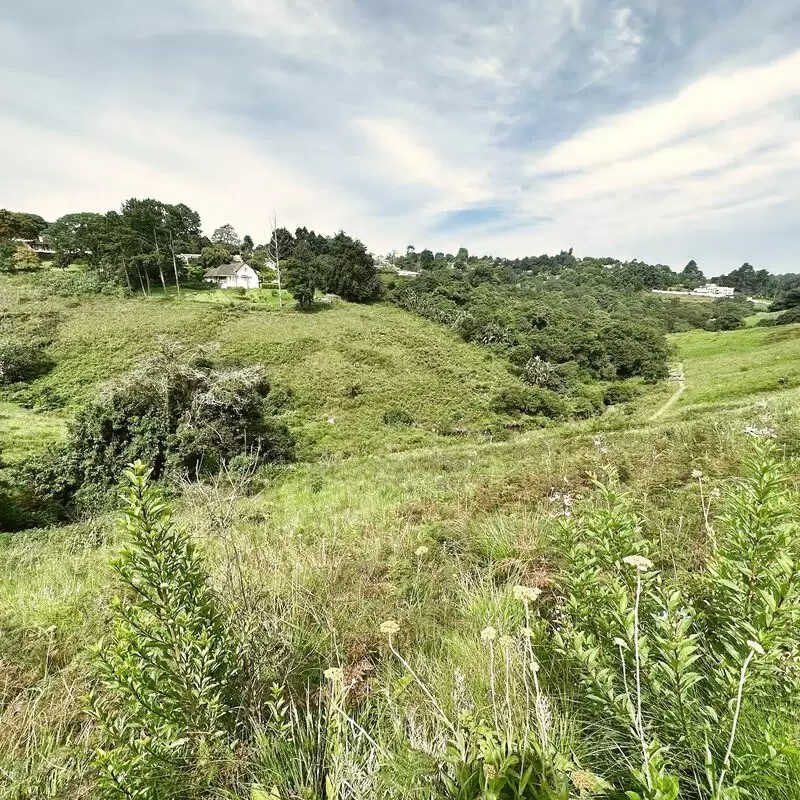 Springside Nature Reserve
93 Springside Rd, Hillcrest
Monday - Sunday: 7:30 AM – 4:00 PM
15. Kwa Muhle Museum
The Kwa Muhle Museum is a must-see for anyone interested in the history of apartheid in South Africa. Housed in the former Department of Native Administration, the museum captivates visitors with its impressive displays that vividly depict the struggle of Durban's black population. You will leave the museum with a deep understanding of a pivotal time in South Africa's past. It's a once-in-a-lifetime opportunity you won't want to miss. Make a day of it and visit the nearby Durban Botanic Gardens, Africa's oldest surviving botanical garden, just a short drive away.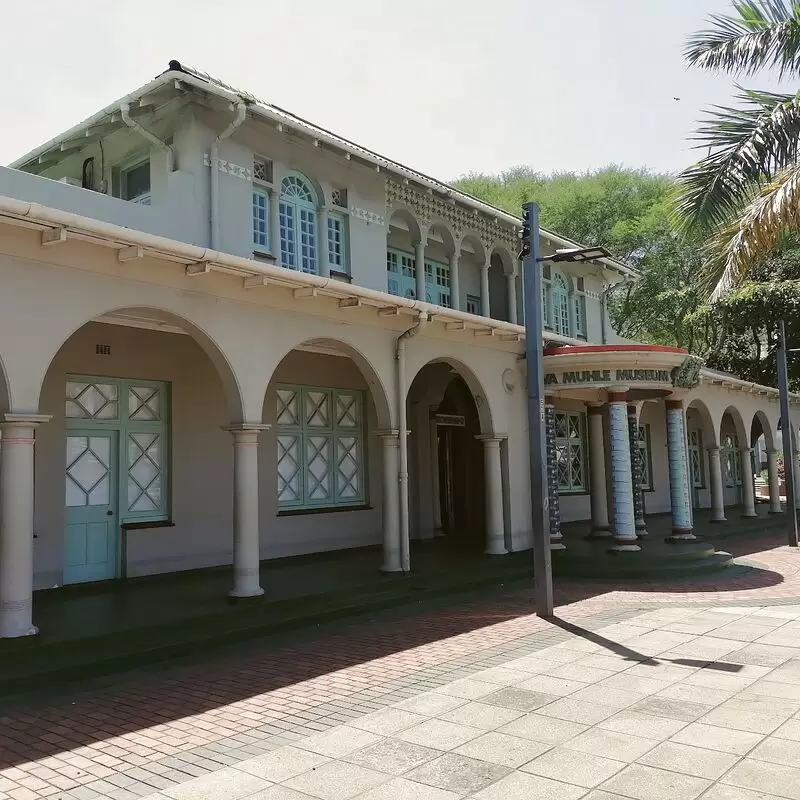 Kwa Muhle Museum
130 Bram Fischer Rd, Durban Central, Durban
Monday - Friday: 8:30 AM – 4:00 PM
Saturday: 8:30 AM – 12:30 PM
Sunday: Closed
16. Karkloof Falls
Venture into the quiet wilderness of Hillcrest and discover Karkloof Falls, a hidden gem perfect for nature lovers. Shrouded in misty myth, this paradise offers awe-inspiring views through a 105-meter waterfall! Experience a touch of adventure on a canopy tour or simply enjoy the tranquility at a picnic spot. Capture a breathtaking sunrise, a favorite among insiders. Near the falls is the Karkloof Nature Reserve with exotic animals and exotic birds that make every trip a unique encounter with nature.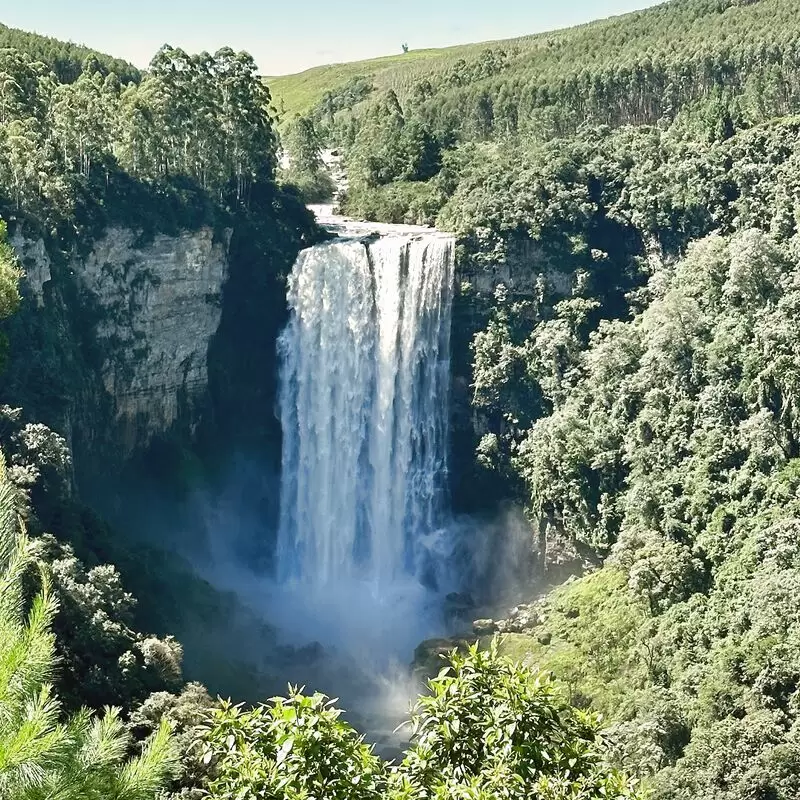 Karkloof Falls
valle, Karkloof Rd, Howick
Monday - Sunday: Open 24 hours
17. Hillcrest Paintball
Get your adrenaline pumping at Hillcrest Paintball, the most exciting and energetic attraction in town! This outdoor adventure offers different terrains and exciting missions suitable for both beginners and experienced enthusiasts. You'll be immersed in a full-throttle experience as you strategize, aim, and increase your skill level! Insider secret tip: Don't miss the "Zombie Attack" session, the crowd favorite! After an energetic day, relax at nearby Spring Lake, where you can spend a quiet evening under the stars.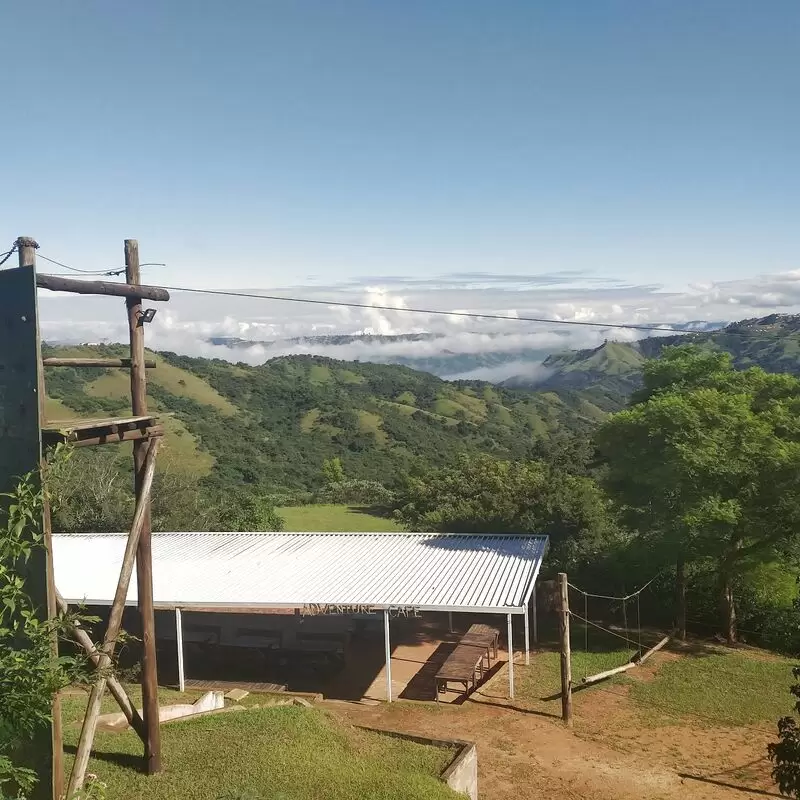 Hillcrest Paintball
15 Wootton Ave, Bothas Hill, Ximba
Monday - Sunday: 8:00 AM – 4:00 PM
18. New Germany Nature Reserve
Discover the magic of nature at New Germany Nature Reserve in Hillcrest. This tranquil spot offers a variety of wildlife, fascinating flora, and charming picnic areas, making it a perfect place to rest, especially for bird lovers. For adventurers, there are numerous hiking trails that wind through the native forest and offer unforgettable experiences. Nearby is the famous Shongweni Market, which offers a charismatic mix of African cultures and unique mementos of your visit.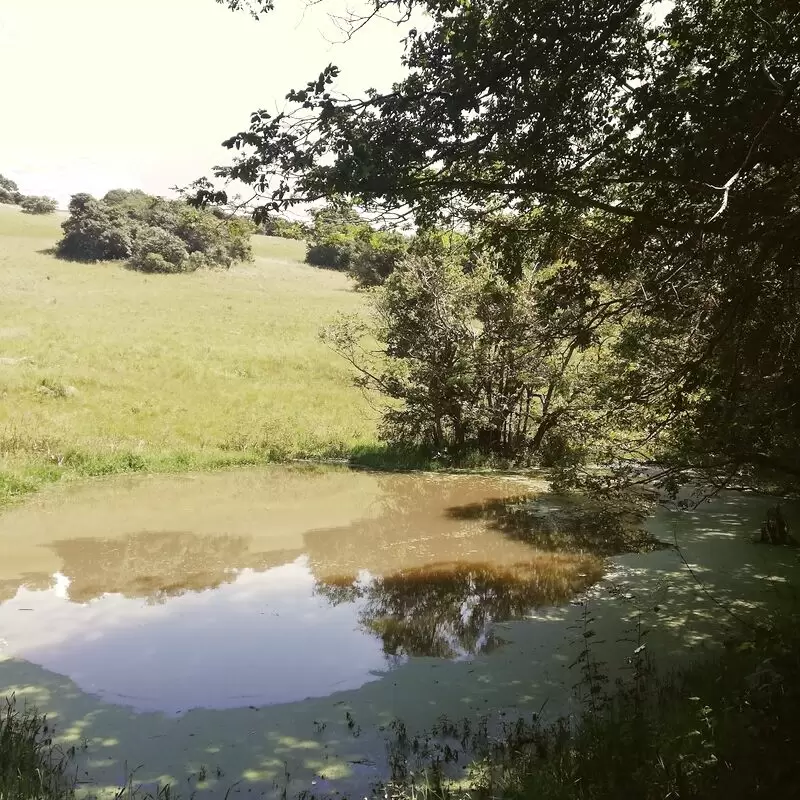 New Germany Nature Reserve
15 Mountain Ridge Rd, Mountain Ridge, New Germany
Monday - Sunday: 7:30 AM – 5:00 PM
19. Lillies Quarter Lifestyle Centre
A visit to the Lillies Quarter Lifestyle Centre in Hillcrest is a must for shopaholics and foodies alike! This vibrant center offers an array of exclusive stores, delicious restaurants, and other dining establishments. You'll be blown away by the lively atmosphere and aesthetics of the place, which seamlessly blends modern architecture and natural elements. End your day with a visit to the fascinating Meridian Wine Merchants, located just a stone's throw away. It is a well-kept local secret known for its excellent selection of wines.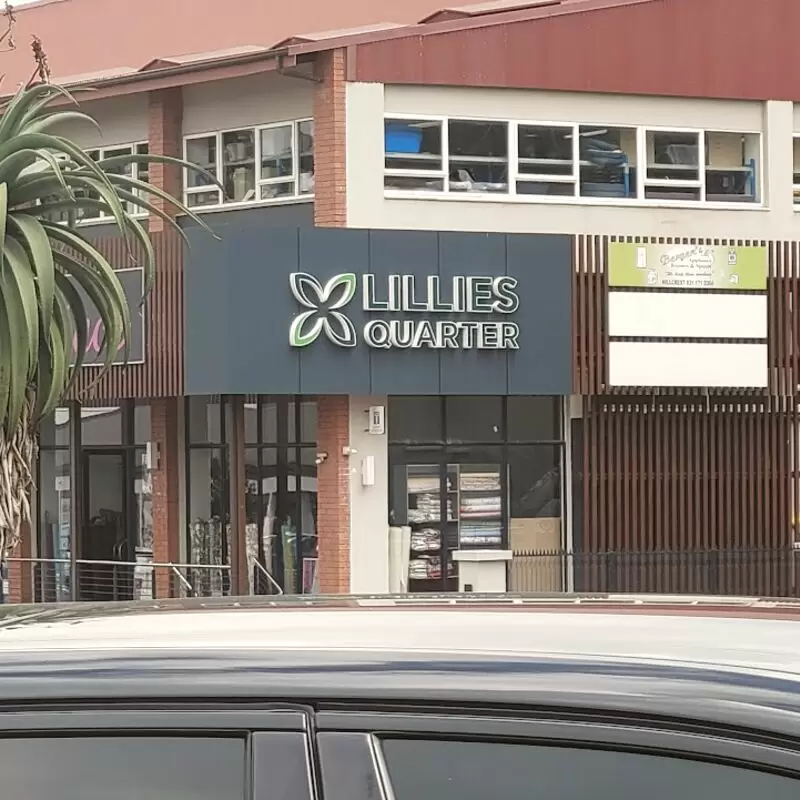 Lillies Quarter Lifestyle Centre
12 Old Main Rd, Hillcrest
Monday - Friday: 9:00 AM – 5:00 PM
Saturday: 9:00 AM – 2:00 PM
Sunday: 9:00 AM – 1:00 PM
20. Kaltravel Corporate Travel Agents
A visit to Kaltravel Corporate Travel Agents in Hillcrest, South Africa is a must for dedicated and occasional travelers. Their extensive knowledge and courteous service are second to none, promising a customized and exciting itinerary to suit your taste. And with their deep-rooted connections in the travel industry, they have the upper hand when it comes to giving you unbeatable travel deals. After sorting out your travel plans, visit the nearby Shongweni Farmers Market and experience a vibrant South Africa with local produce, handmade crafts and live music!
Kaltravel Corporate Travel Agents
Unit B2A Meyrickton Park, 2 Meyrickton Pl, St Helier, Hillcrest
Monday - Thursday: 8:00 AM – 5:00 PM
Friday: 8:00 AM – 4:00 PM
Saturday: 9:00 AM – 12:00 PM
Sunday: Closed
21. Mzinyathi Falls
When you visit Mzinyathi Falls, you'll find yourself in the middle of a natural playground. At Hillcrest, this hidden gem plunges into a sacred pool, offering adventurers and nature lovers mesmerizing sights. Breathe in the authentic spirit of Africa while cliff jumping or watching native birds. An insider's tip are the mysterious Rastafarian caves you will find upstream. For added thrills, check out the nearby Mzinyathi rappelling site! Remember to respect local customs while enjoying this rural place off the beaten path.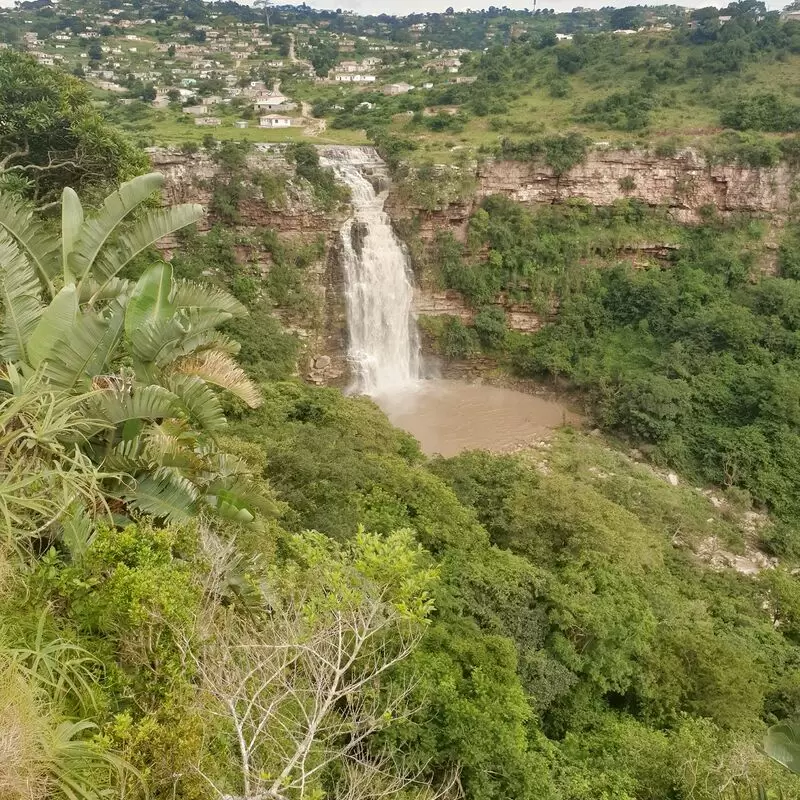 Mzinyathi Falls
Matabetule, Iqadi
22. Wedge Beach
Wedge Beach in Hillcrest is a secret gem that only locals know about! It's a tranquil paradise with crystal clear waters and pristine sand, perfect for a quiet day with the family. If you take a walk in the early morning hours, you may even catch a spectacular sunrise. Continuing your journey on foot along the coast, you will be pleasantly surprised by the beautiful Burman Bush Nature Reserve and the nearby Nature Walk. A must see for those seeking tranquility and unspoiled natural beauty.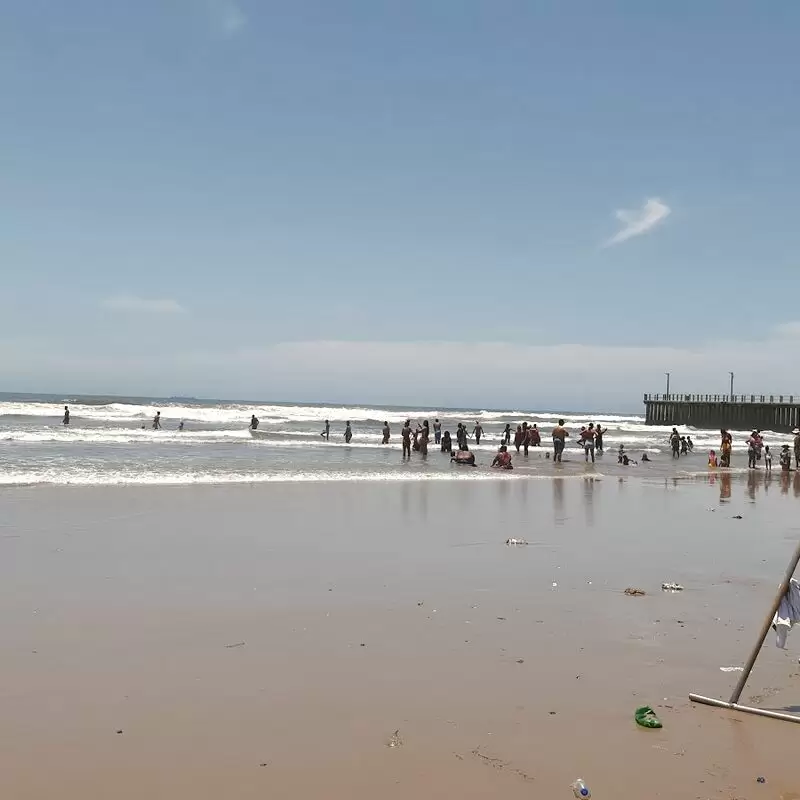 Wedge Beach
South Beach, Durban
Monday - Sunday: Open 24 hours
23. Virginia Bush Nature Reserve

The Virginia Bush Nature Reserve at Hillcrest is an ecological paradise waiting to be discovered. Don't miss the opportunity to explore the diverse fauna and flora, tranquil birding spots, and enchanting hiking trails.

Ssshhh, an insider tip: be on the lookout for the fascinating native orchids! Plus, the exciting Springside Nature Reserve is nearby, so you can double up on adventure and wild discoveries in one trip. South Africa's breathtaking biodiversity becomes tangible for you here.

Virginia Bush Nature Reserve
Adelaide Tambo Dr, Durban North, Durban

Monday - Sunday: 7:00 AM – 4:00 PM
24. Woza Moya Craft Store

The Woza Moya Craft Store in Hillcrest is a treasure trove that reflects the vibrant culture of South Africa. It's not just a store, but a testament to creativity that promotes local craftsmanship. Every piece, from beaded figurines to exquisite pottery, tells a story.

Here's a little insider tip: These treasures are made by locals, encouraging self-determination and community growth. And yes, Kearsney College, with its stunning architecture and lush landscape, is just around the corner.

Woza Moya Craft Store
Hillcrest AIDS Centre Trust, 26 Old Main Rd, Hillcrest, Durban

Monday - Friday: 8:00 AM – 4:00 PM
Saturday: 8:00 AM – 2:00 PM
Sunday: Closed
25. Phezulu Thina Self Catering
A visit to "Phezulu Thina Self Catering" is a must when in Hillcrest. Set amidst lush greenery, this gem offers a tranquil retreat with a quaint, cozy ambiance. You can enjoy the intimacy of African life in this self-catering accommodation. The first-class service and personal touches make this accommodation a little piece of home away from home. And what's more? You're just a stone's throw from the Valley of 1000 Hills and Phezulu Safari Park - a truly picturesque sight.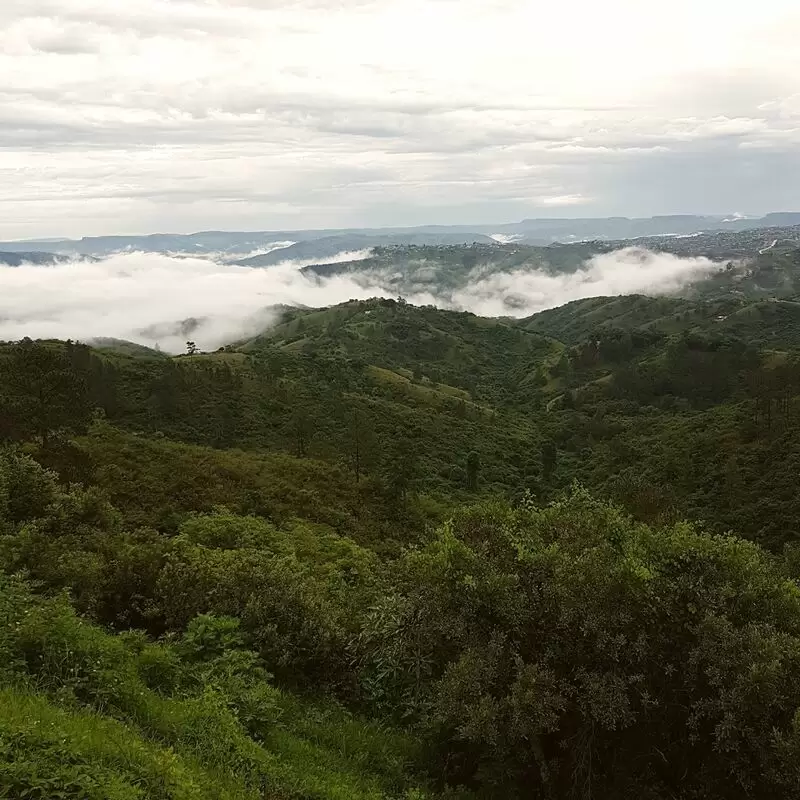 Phezulu Thina Self Catering
5 Old Main Rd, Hilldene, Outer West Durban
Monday - Sunday: Open 24 hours
Best Time to Visit Hillcrest
The best time to visit Hillcrest, South Africa, is during the mild and warm months from September to February for outdoor activities and wildlife viewing. Especially January and February often have the best weather conditions.
Annual Weather in Hillcrest
Hillcrest 3-Day Forecast
Wed, 27 September
Night
65 °F
18 °C
83%
Morning
63 °F
17 °C
0%
Afternoon
69 °F
21 °C
0%
Evening
62 °F
17 °C
67%
Thu, 28 September
Night
61 °F
16 °C
64%
Morning
60 °F
15 °C
63%
Afternoon
66 °F
19 °C
87%
Evening
63 °F
17 °C
80%
Fri, 29 September
Night
63 °F
17 °C
80%
Morning
63 °F
17 °C
0%
Afternoon
73 °F
23 °C
0%
Evening
68 °F
20 °C
0%
Questions & Answers

Is Hillcrest safe for tourists?

Hillcrest, South Africa, is generally safe for tourists. As with many destinations, it is recommended that you take the usual precautions to protect personal property and safety. The area is known for its friendly community and peaceful environment. It has residential areas, shopping centers and green spaces that add to the safe environment. However, as with all destinations, it is advisable to be vigilant, especially at night, and avoid isolated areas.

Can I use credit cards in Hillcrest?

Of course, credit cards are widely accepted in Hillcrest, South Africa. Most businesses, including restaurants, hotels and stores, accept major world credit cards, such as Visa and MasterCard. However, it is recommended to carry some South African Rand for smaller establishments or street vendors. Inform your credit card company of your travel plans to avoid service interruptions.

What is the local currency in South Africa?

The national currency in South Africa is the South African Rand, often represented by the R symbol. It is divided into 100 cents. This currency is used throughout the country, including in the lofty hills and lands of Hillcrest. It is recommended to carry cash when visiting local markets or rural areas, although credit cards are widely accepted at hotels and restaurants. Prepare well to ensure a smooth and enjoyable trip.

Are there any local delicacies I should try in Hillcrest?

South African cuisine offers a variety of dishes that are a must try when visiting Hillcrest. Start with the traditional African dish "bunny chow" - a hollowed-out loaf of bread filled with hearty curry. Also try "Boerewors," a type of sausage popular in the region. Don't miss "biltong," a local variety of dried, cured meat. For dessert, try a piece of Milk Tart, a sweet pastry filled with creamy milk pudding.

Is English widely spoken in Hillcrest?

Yes, English is widely spoken in Hillcrest, South Africa. It is the primary language of communication in businesses, schools, and among locals. The population of Hillcrest is predominantly English-speaking, which makes it quite easy for English-speaking tourists to communicate and find their way around the area. Local establishments such as restaurants, stores, and tourist hotspots also operate primarily in English.

How can I get to Hillcrest from Durban?

Hillcrest, South Africa, is well connected to Durban via the road network. You can simply take the N3 highway heading northwest from Durban. The drive is about 31 kilometers long and usually takes about 30 minutes, depending on traffic conditions. The drive is straightforward and easy for travelers who want to visit this charming city.

Are taxis safe and reliable in Hillcrest?

Cabs in Hillcrest, South Africa, are generally safe and reliable and have experienced drivers who know the area well. However, it is recommended to always use recognized cab companies or order a cab through your hotel to increase safety. Uber is also an option for convenient and reliable service. The prices are reasonable, but you should agree on the fare before you start your trip.

Can I drink tap water in Hillcrest?

Although tap water in South Africa is generally considered safe, tourists are advised not to drink the tap water in Hillcrest due to the difference in water quality standards, especially if you have a sensitive stomach. It is advisable to drink bottled or filtered water instead. Alternatively, you can take a reusable water bottle with a suitable filter when exploring the area.

What medical facilities are available in Hillcrest for emergencies?

For emergencies, Hillcrest, South Africa, is equipped with the necessary medical facilities to meet a variety of healthcare needs. The city is home to Hillcrest Private Hospital, a modern, high-tech facility that provides around-the-clock trauma and emergency care. For less urgent medical needs, residents and visitors can also seek advice and treatment from numerous general practitioners and specialists who practice throughout the city. In addition, there are several dental offices and pharmacies.

Are the people in Hillcrest friendly towards tourists?

Yes, Hillcrest residents are known for being extremely open-minded and friendly to tourists. They are often more than willing to offer their assistance, provide local insight, or simply engage in friendly banter. The warm hospitality, coupled with the vibrant culture and picturesque landscapes, makes Hillcrest a delightful destination for tourists from all walks of life.

What are the key etiquette rules to follow in Hillcrest?

When visiting Hillcrest, South Africa, it is important to respect local customs and traditions. Politeness is greatly appreciated, so always remember to say "please" and "thank you." Punctuality is also appreciated at meetings and appointments. Dress modestly and conservatively. In South Africa, it is customary to greet each other with a firm handshake. Remember to avoid racial or political discussions to avoid misunderstandings or tension. Finally, it is customary to tip for good service in restaurants and other service-oriented establishments.

Are there good hiking trails in Hillcrest?

Yes, Hillcrest offers several exciting hiking adventures. You should explore Krantzkloof Nature Reserve, which is rich in wildlife and scenic beauty and offers mesmerizing views of cliffs, gorges and waterfalls. Shongweni Nature Reserve also offers challenging trails amidst diverse flora and fauna. The Giba Gorge Nature Reserve and Adventure Park also offer hiking trails for all fitness levels. These trails offer locals and visitors exciting and memorable experiences amidst nature.

Is Hillcrest a good place for wildlife spotting?

Yes, Hillcrest is an excellent place for wildlife lovers. It is located near the Valley of a Thousand Hills and the Krantzkloof Nature Reserve. These places offer the opportunity to observe a variety of indigenous wildlife species. In addition, the KwaZulu-Natal region is generally known for its great biodiversity. Therefore, wildlife viewing should not be a problem for the discerning visitor to Hillcrest.

Are there any unique traditions or festivals in Hillcrest?

Hillcrest, South Africa, is known for its vibrant and unique wine culture, with a tradition of festivals celebrating the local wine industry. One of the most popular events is the annual Wine and Food Fête, where locals and tourists enjoy local wines and gourmet food under the Hillcrest sky. The Chesterville Maluju Festival, a multi-disciplinary arts and cultural event, is also an integral part of Hillcrest's cultural identity, showcasing local talent in music, dance, visual arts and theater.

Does Hillcrest have a local scene for arts and music?

Yes, Hillcrest has a vibrant art and music scene. There are a number of local galleries that display artwork by South African artists. There are also several venues that offer live music, including cafes, restaurants and bars. The area is served by local theater groups, while larger performances and exhibitions are held at the well-known Elizabeth Sneddon Theatre in nearby Durban.

Should I tip in restaurants in Hillcrest?

Yes, tipping is common at restaurants in Hillcrest, South Africa. Service staff often rely on tips to supplement their salaries. So, if you are served well, you are generally expected to tip. The usual tipping rate is 10-15% of the total bill. However, how much you tip ultimately depends on your satisfaction with the service.

What is Hillcrest known for culturally?

Hillcrest, South Africa, is culturally known for its harmonious blend of Zulu and British traditions, as it has a very diverse demographic. The town is known for its local arts and crafts markets, which feature vibrant Zulu beadwork and pottery, as well as traditional British architecture. It also hosts food festivals featuring a variety of dishes ranging from African to British culinary influences, reflecting its unique multicultural heritage.

Are there local markets for fresh produce in Hillcrest?

Yes, there are several local markets in Hillcrest that offer fresh produce. The Hillcrest Corner Market is very popular and known for offering high-quality fruits, vegetables and artisan foods. The Hillcrest Farmers Market is another notable option, offering the best of local agriculture. Both markets take a farm-to-table approach, ensuring freshness of produce while supporting local farmers. Overall, these markets are a wonderful way to enjoy the agricultural diversity of the region.

What's it like to live in Hillcrest?

Living in Hillcrest, South Africa, is like the best of both worlds. The suburb offers a peaceful, rural atmosphere, yet is close to the vibrant city of Durban. The temperate climate, scenic landscapes and numerous amenities such as top-rated schools, shopping centers and outdoor recreational activities make Hillcrest a family-friendly destination. The variety of restaurants, wildlife reserves and rich Zulu cultural heritage make Hillcrest a unique place to live.

Are there public transport services available in Hillcrest?

Yes, Hillcrest, South Africa has public transportation which makes traveling locally and across town a breeze. Commonly used services include cabs and minibuses that operate on certain routes. Hillcrest does not have a train station, however, and most residents prefer to use their private cars. The area is also served by ride-hailing apps such as Uber and Bolt, which offer convenient travel options.

Is there a big expat community in Hillcrest?

Yes, Hillcrest in South Africa has a significant expat community. Many of the expats come from European countries, especially the United Kingdom, which has close historical ties with South Africa. The suburb is known for its high quality of life, open spaces and friendly atmosphere, making it particularly attractive to expats. In addition, the presence of international schools and the proximity to the city of Durban make the suburb a favorable place for expatriates to live.

How is Hillcrest different/similar to the rest of South Africa?

Hillcrest, South Africa, shares the diversity, rich history and warm hospitality found throughout the country. However, it stands out for its unique British colonial charm, smaller population and cooler, gentler climate. Nestled in the Valley of a Thousand Hills, Hillcrest offers the atmosphere of a quaint village combined with the conveniences of urban amenities. It is an adventure and nature lover's paradise, set apart from the country's bustling metropolises.

What kind of clothing is suitable for Hillcrest?

Hillcrest, South Africa, experiences warm and sunny weather most of the year. You should pack light clothing made of breathable materials such as cotton or linen to keep you fresh and comfortable. Bring a hat, sunglasses and sunscreen for UV protection. Remember to pack a light jacket or sweater for cooler evenings, as temperatures can drop at night. The region is prone to sudden changes in weather, so a waterproof garment may also be helpful.

Can I rent a car in Hillcrest without an international drivers license?

In South Africa, including Hillcrest, you can rent a car with a valid driver's license from your home country, provided the license is in English. If this is not the case, an international driver's license is required. Please note that in addition to a valid driver's license, you will also need a credit card for the deposit when renting a car. Check with the respective car rental company for additional requirements.

What kind of wildlife can I expect to see in Hillcrest?

In Hillcrest, South Africa, you can see an amazing variety of wildlife such as zebra, wildebeest and impala in natural game reserves. A variety of bird species such as the African fish eagle and crowned eagle are also commonly seen. The city's proximity to lush green spaces invites monkeys and other small mammals. Visit a nearby reptile park where you can see snakes and crocodiles.

Is there a nightlife in Hillcrest?

While Hillcrest is not known for a vibrant nightlife like other larger cities, it does offer a cozy and relaxed evening program. There are several upscale restaurants, wine bars and pubs where visitors can relax and enjoy the local flavors. For beer lovers, there are numerous craft beer stores that add a unique touch to the nighttime experience in Hillcrest. It is a fantastic destination for travelers who prefer a relaxed and intimate nightlife.

How can I reach Hillcrest from Johannesburg?

The fastest way to reach Hillcrest from Johannesburg is to first fly to King Shaka International Airport in Durban, which usually takes less than an hour. From there, you can rent a car or take a metered cab to Hillcrest, which is about 43 km away and takes about 35-40 minutes via the N3 highway, depending on traffic. To avoid inconvenience, check flight schedules and plan your trip in advance.

What cellphone service provider offers the best coverage in Hillcrest?

In Hillcrest, South Africa, Vodacom typically offers the most reliable and comprehensive network coverage. They also offer a variety of plans to meet different customer needs. Other providers like MTN and Cell C also have good network coverage, but according to customer reviews and network coverage, Vodacom usually has the upper hand in this particular location. However, which provider is the best depends on individual user needs and preferences.

What local newspapers or websites should I read to be up-to-date with Hillcrest events?

To stay informed about local happenings in Hillcrest, South Africa, be sure to read the Highway Mail. The Highway Mail is a long-established community newspaper that provides news, community events and more about Hillcrest and the surrounding areas. For more updates and events, the Hillcrest community also stays connected through "Hillcrest Happenings," a Facebook community page featuring local news and events.

Are there any rules about photography in Hillcrest?

In Hillcrest, South Africa, there are no specific local laws or rules regarding photography. However, it is important to respect privacy and obtain permission when photographing people or private property. Also consider cultural sensitivities, especially in religious or traditional settings. As with any other location, follow general etiquette of not blocking public pathways or disturbing others during your shoot. Remember that special permits may be required for unauthorized aerial drone photography.

Feedback

I hope you found this article informative and helpful. I'm eager to improve the content and make it even more valuable for you. If you have any feedback or suggestions, I would love to hear from you.

Do you have any tips or hidden gems that you think should be added to the list? Are there any areas that you feel could use more explanation or clarification?

Your input is greatly appreciated and will help us to continue providing high-quality content that meets your needs and interests. Please feel free to share your thoughts.