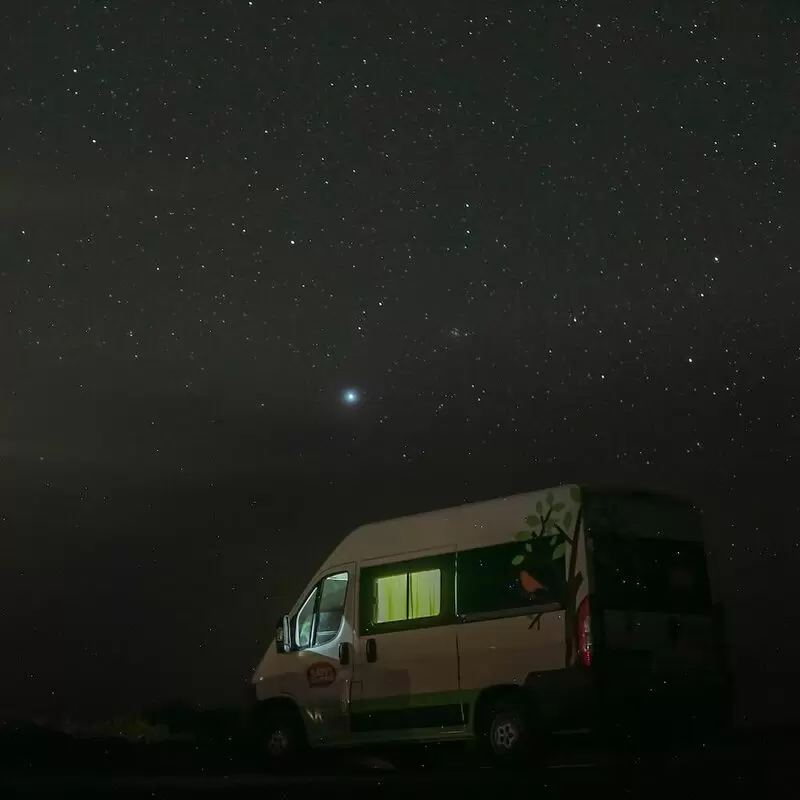 1. Skulpiesbaai Nature Reserve
Skulpiesbaai Nature Reserve in Stilbaai is a hidden gem with unique and diverse flora and fauna. It is the ideal place for nature lovers to discover the local wildlife in its purest form. Bring your binoculars and watch the graceful ballet of whales on the coast. Nearby, visit the ancient fish traps and Blombos Cave for a captivating trip back in time. For thrill seekers, exceptional surf spots are just around the corner. Skulpiesbaai, a true paradise for explorers.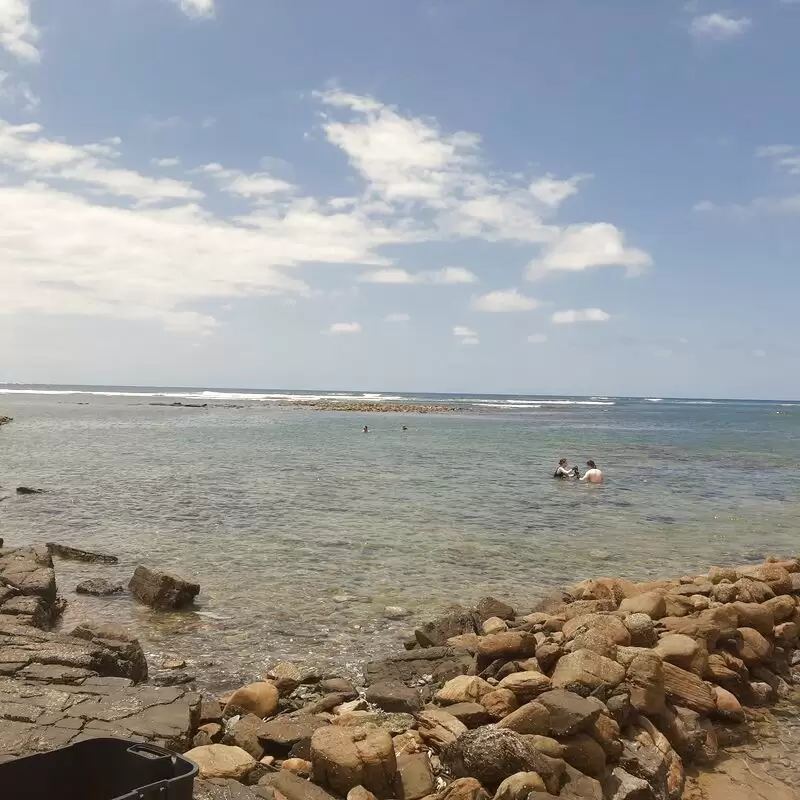 Skulpiesbaai Nature Reserve
Still Bay West, Still Bay
2. Tuinplaas Tiny Town
Immerse yourself in the unique charm of "Tuinplaas - Tiny Town", a hidden gem in Stilbaai. It's a miniature village that showcases a piece of South African history and culture; a perfect blend of whimsy and heritage. The miniature houses, churches and farms offer plenty of photo opportunities and let the inner child in you run wild. And don't miss the infamous "Mouse House," a quirky spectacle guaranteed to amuse. Just a stone's throw away is the Inverroche Distillery, where local gin flows in abundance - the perfect end to a wonderful day.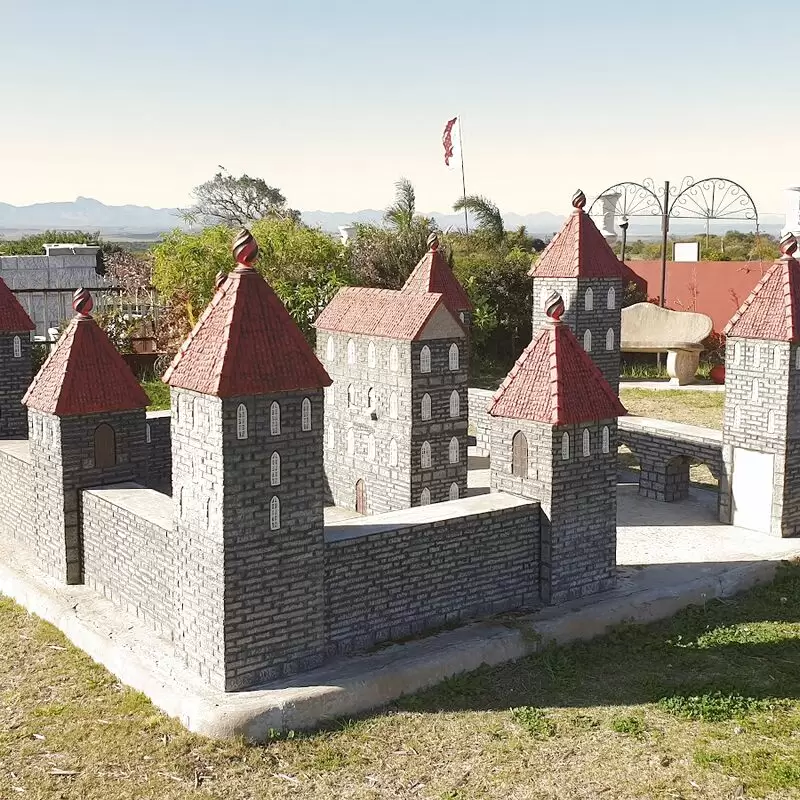 Tuinplaas Tiny Town
N2, Albertinia
Monday - Sunday: 9:00 AM – 4:00 PM
3. Stilbaai Tourism Bureau

A visit to Stilbaai Tourism Bureau is like opening a treasure chest of local knowledge.

Here you'll find insider tips on hidden gems, the best places to eat and upcoming events. Learn more about the fascinating history of this coastal town through brochures and interactive display boards. Just a stone's throw away is the enchanting Botterkloof Nature Reserve with its diverse flora and fauna. It's not just an office, but your gateway to an unforgettable Stilbaai experience.

Stilbaai Tourism Bureau
28 Langenhoven St, Still Bay West, Still Bay

Monday - Friday: 8:30 AM – 5:00 PM
Saturday: 8:30 AM – 12:30 PM
Sunday: Closed
4. CharlotteHouse
A visit to "Charlotte House" in Stilbaai is an exciting journey into the past. This treasure trove of history offers a glimpse into the lifestyle and architectural genius of early fishermen. Stroll through the charming rooms filled with fascinating antiques and artifacts. Relax in the serene gardens that bloom year-round. Just a stone's throw away is the picturesque Stilbaai Harbour, a lovely place to enjoy sunsets and take part in adventurous water activities.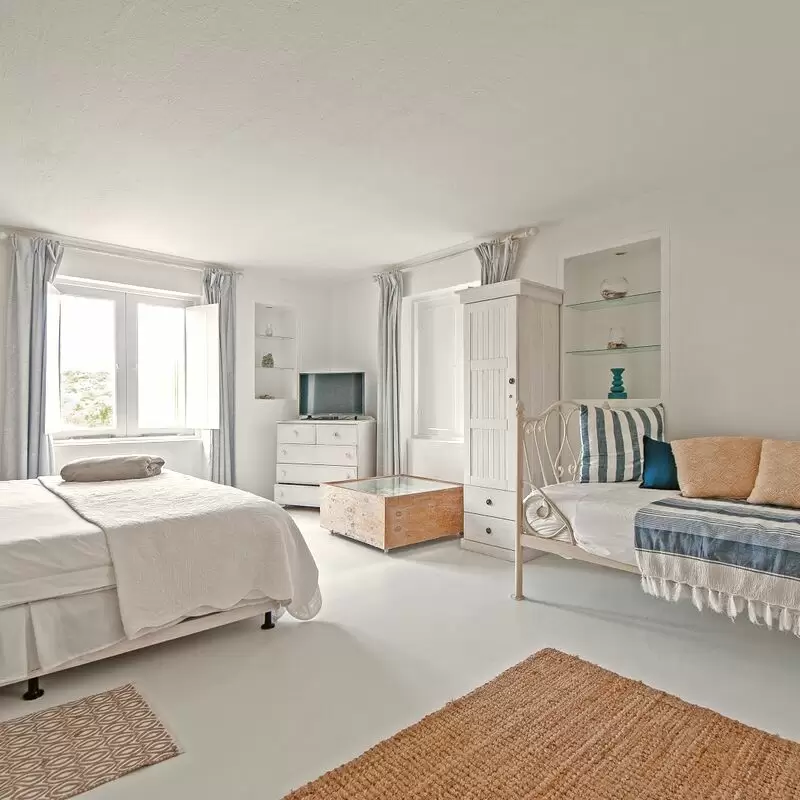 CharlotteHouse
27 Weideman St, Still Bay West, Still Bay
Monday - Sunday: Open 24 hours
5. Kasselshoop
A visit to Kasselshoop in Stilbaai is like a journey into authentic South African culture. Experience enchanting scenes of Jersey and Ayrshire cows grazing peacefully in green pastures. The family-run cheese dairy adds a special charm to Stilbaai and offers delicious tastings of their distinctive, award-winning artisan cheese. Enjoy a farmhouse-style culinary experience in the traditional Old School tasting room, adorned with antique school memorabilia. Nearby is the fascinating old fish trap "visvywers" - a testament to Stilbaai's rich history.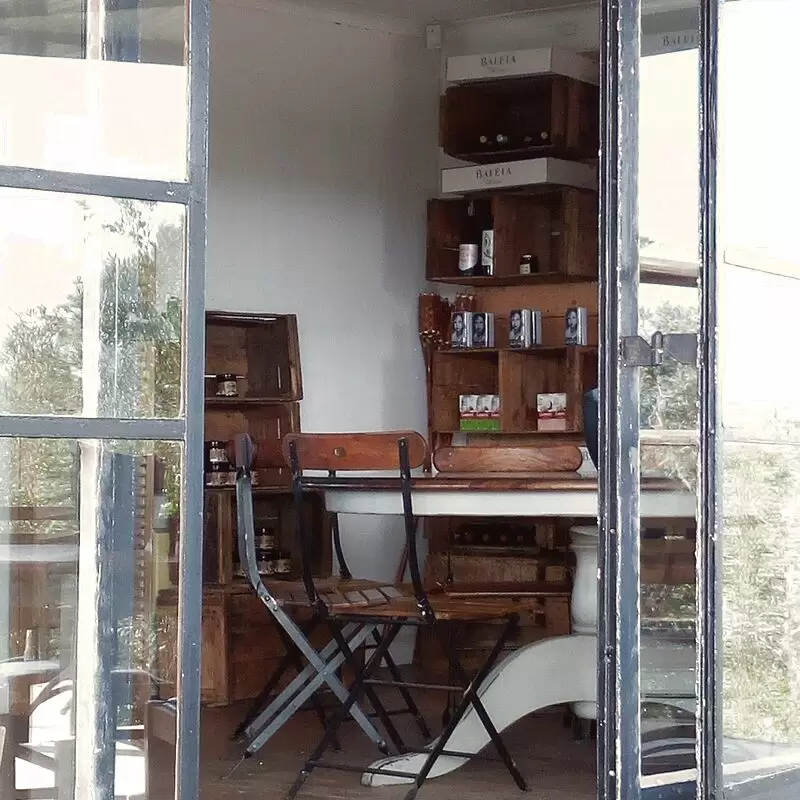 Kasselshoop
Klein Soebattersvlakte Droëvlakte, Still Bay
Monday - Saturday: 9:00 AM – 4:30 PM
Sunday: Closed
6. Ancient Fish Traps
Immerse yourself in the history of the Ancient Fish Traps at Stilbaai, a testament to the ingenuity of the indigenous Khoi-San people. Watch as the low tide brings out these intricate, centuries-old stone constructions used to catch fish. Locals sometimes even re-enact traditional fishing techniques at these traps. Afterwards, take a short trip to Blombos Cave, known for housing some of the oldest artifacts in the world, adding to your historical journey and South African experience.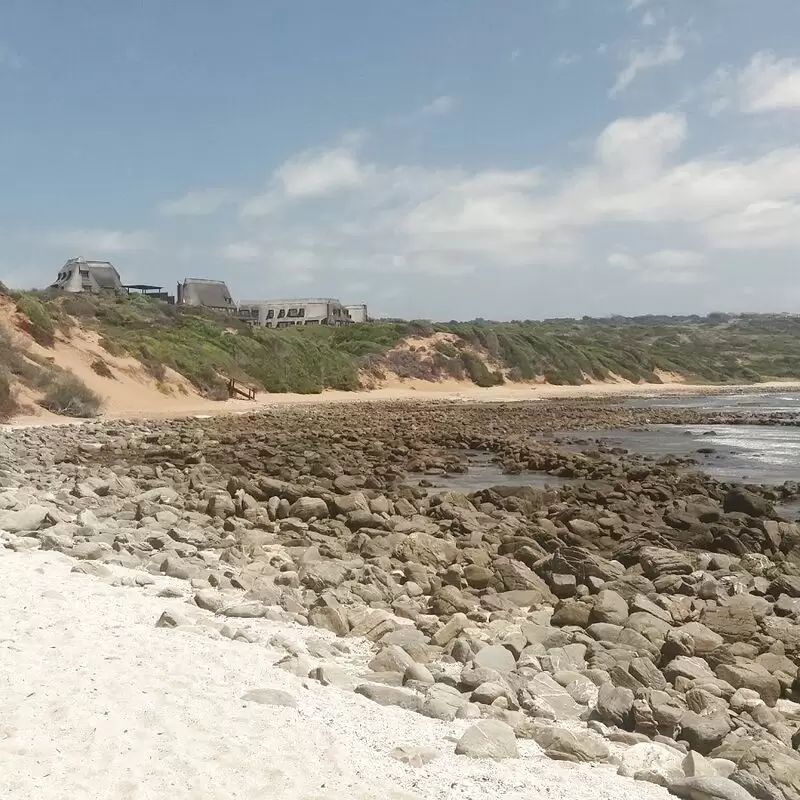 Ancient Fish Traps
Wege St
Monday - Sunday: Open 24 hours
7. Namo Natural Health
Namo Natural Health in Stilbaai is an oasis of well-being and serenity, peppered with delightful surprises. Its holistic approach combines traditional healing methods with modern science for maximum rejuvenation. Amid lush, tranquil surroundings, you can enjoy unique health therapies, hydro treatments, and even yoga. It's not a short stopover, but an intense experience. Just a short distance away, you can visit the tranquil and picturesque Goukou River. This hidden gem is popular with insiders for its mesmerizing beauty.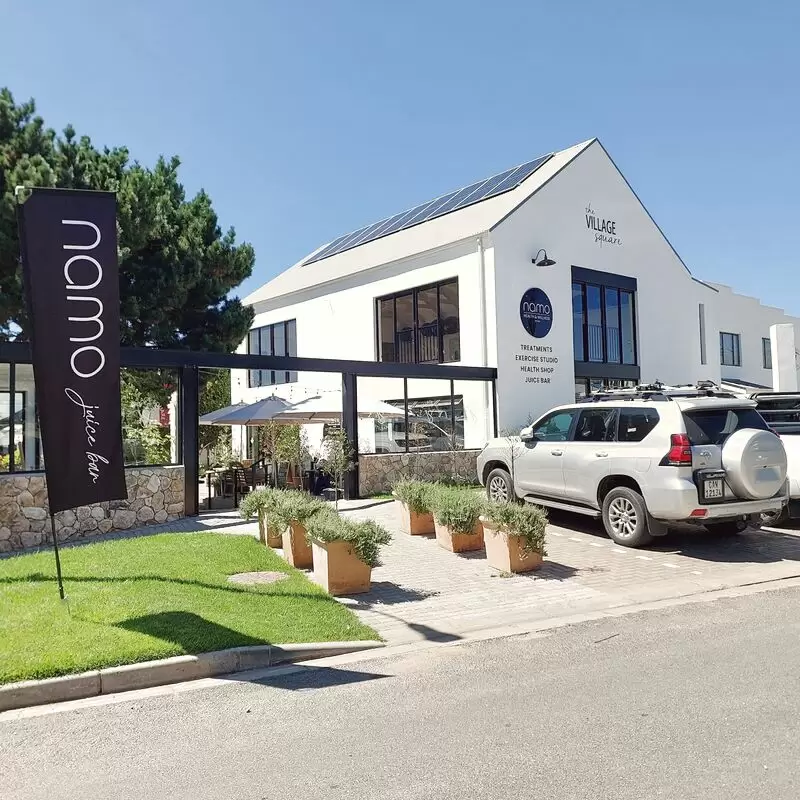 Namo Natural Health
Shop 6, The Village Square, 181 on Main, 181 Main Road West (service street, Still Bay West, Still Bay
Monday - Friday: 8:00 AM – 5:00 PM
Saturday: 8:00 AM – 2:00 PM
Sunday: 9:00 AM – 2:00 PM
8. Inverroche Distillery
Immerse yourself in the vibrant world of South African spirits at Inverroche Distillery in Stilbaai. Known for producing world-class gin with unique, local fynbos botanicals, a visit to this distillery promises an unforgettable sensory experience. Take a guided tour, smell the aromatic fynbos, enjoy tastings in an intimate setting, and even make your own bottle of gin to take home. Just a stone's throw away, you can also discover the enchanting Nooiensfontein Spring Fountain and the fascinating Geelkrans Nature Reserve. Make your visit a memorable one with these multi-layered experiences!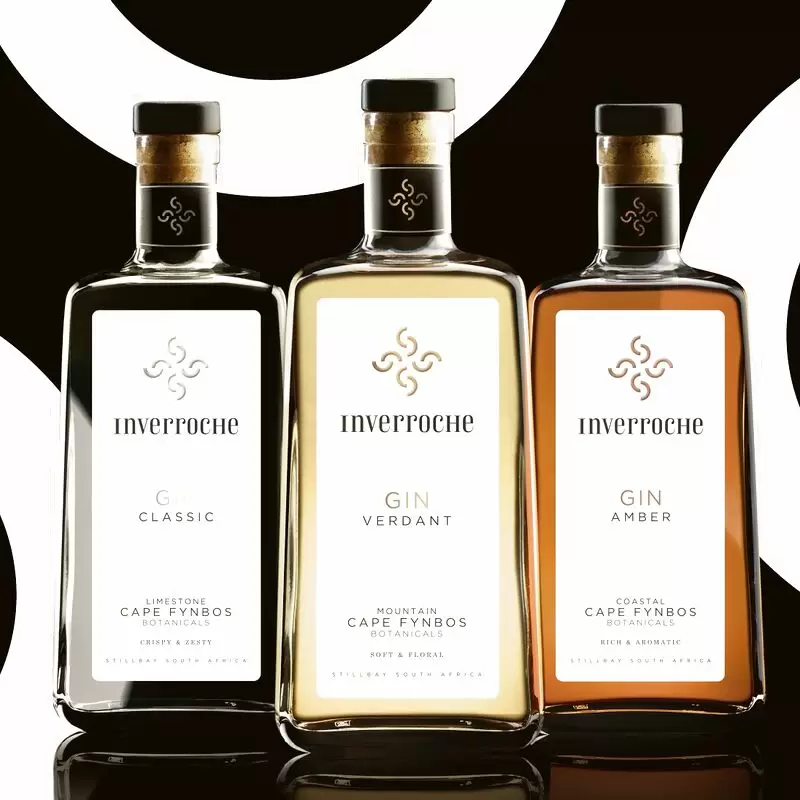 Inverroche Distillery
Laurenskirk Estate R323, Old, Riversdale Road, Still Bay, 6674
Monday: Closed
Tuesday - Sunday: 10:00 AM – 4:00 PM
9. Lappiesbaai Public Beach
A visit to the public beach at Lappiesbaai is like a postcard. With its indigo waters, fine white sand and azure sky, it offers a picturesque image perfect for vacation photos. The Blue Flag beach guarantees high safety and water standards. It is ideal for a family picnic, swimming or just a quiet walk. Just a stone's throw away you will find ancient fish traps built by the Khoisan people, making this beach not only beautiful but also historically fascinating. The nearby Preekstoel viewpoint offers a breathtaking view of the sea.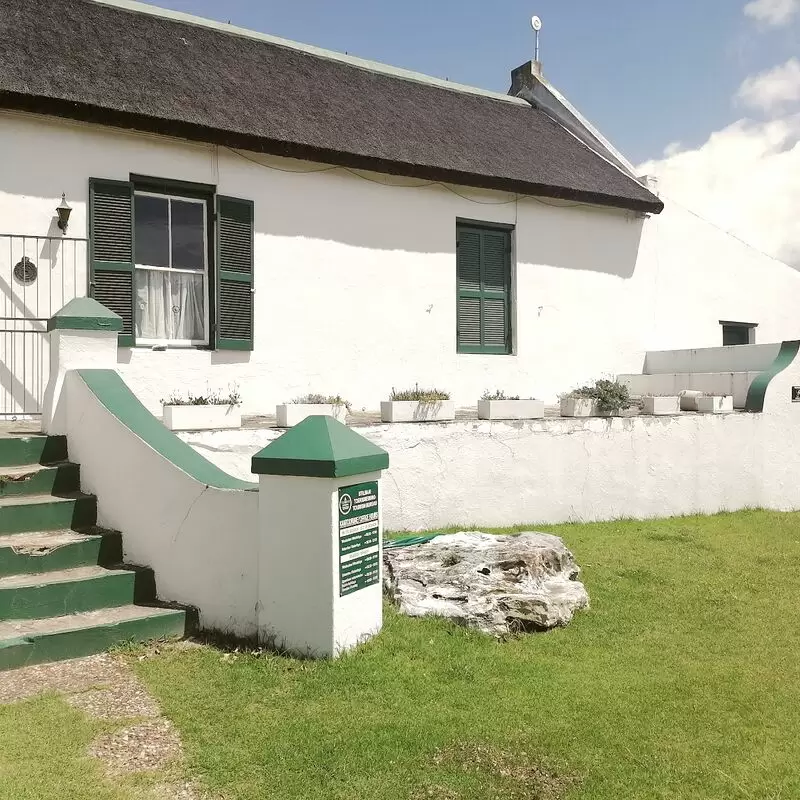 Lappiesbaai Public Beach
Still Bay West, Still Bay
Monday - Sunday: Open 24 hours
10. Karee Manor Guesthouse
The appeal of Karee Manor Guesthouse in Stilbaai is irresistible, an oasis of comfort wrapped in traditional Cape Dutch hospitality. Subtle nuances reveal an intimate setting, from hand-picked furniture to home-cooked breakfasts. The Goukou River and Indian Ocean are right outside your door. Explore nearby Botterkloof Resort to see the local wildlife, or wander to Inverroche Distillery, just 3 minutes away, to enjoy an artisanal gin tasting. A perfect blend of comfort and exploration.
Karee Manor Guesthouse
10 Karee Ave, Still Bay West, Still Bay
Monday - Sunday: 8:00 AM – 8:00 PM
11. Bosbokduin Private Nature Reserve
The action-packed Bosbokduin Private Nature Reserve in Stilbaai promises an unforgettable experience perfect for nature lovers. Teeming with vibrant wildlife, including the rare Bosbok antelope, the reserve offers scenic walks with breathtaking views of the coastline. In the evenings, indulge in stargazing - without the city lights, the Milky Way is simply mesmerizing. Just a stone's throw away, don't miss the ancient fish traps of Stilbaai, as old as mankind itself. Experience the harmony of cultural heritage and nature here.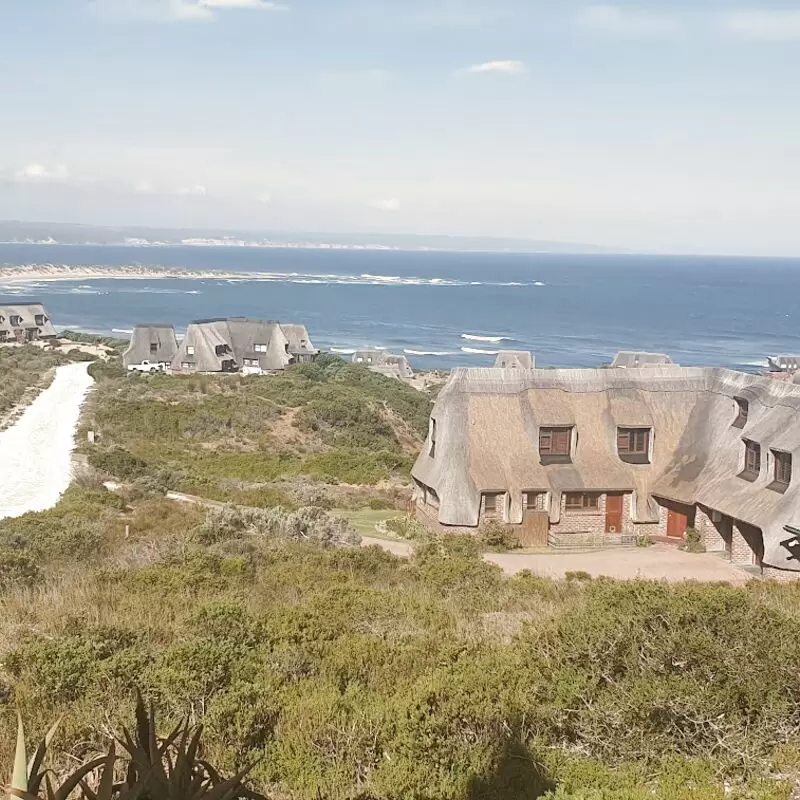 Bosbokduin Private Nature Reserve
Still Bay West, Still Bay
Monday - Sunday: Open 24 hours
12. Stilbaai
Stilbaai is a hidden gem of South Africa, offering a perfect blend of stunning beaches, historical significance and vibrant wildlife. It is a surfer's paradise, with world-class waves to conquer. Don't miss visiting the ancient fish traps, made by the Khoi-San people, which offer a fascinating glimpse into the past. Keep an eye out for leaping dolphins just offshore. Explore the nearby Garden Route National Park and experience unforgettable biodiversity. Stilbaai is an underrated destination that offers an authentic and unforgettable South African experience.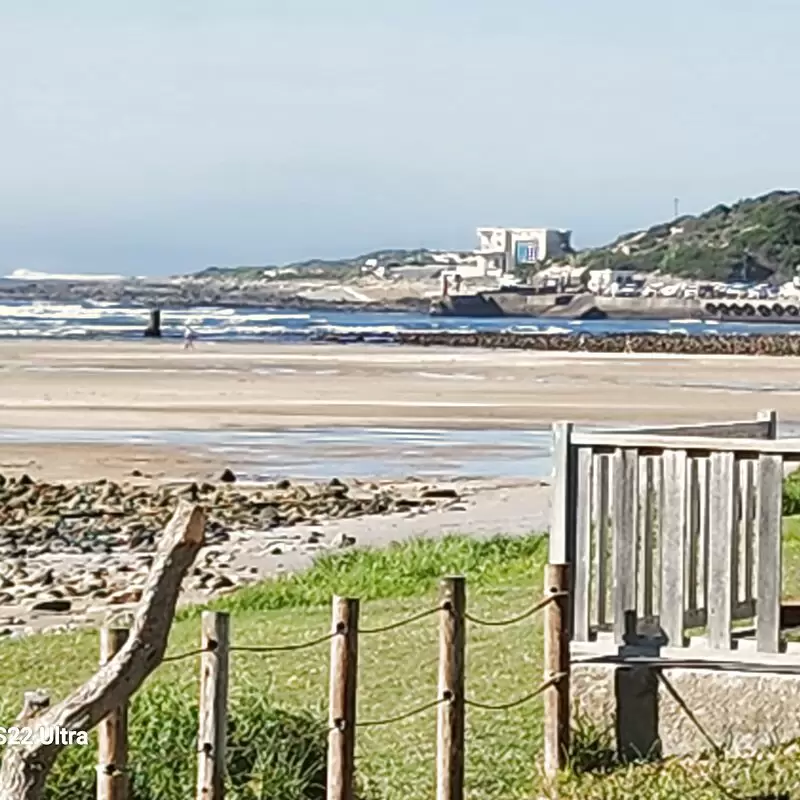 Stilbaai
6674, Still Bay West, Still Bay
13. Duinekroon Gasteplaas
Duinekroon Gasteplaas" in Stilbaai is an idyllic place for quiet relaxation. The unique location amidst the lush greenery and close proximity to the pristine coastline that South Africa's Garden Route is famous for is unparalleled. Enjoy the outstanding hospitality of the locals, the rural rustic setting and hearty meals made from fresh local produce. Complete your experience with a visit to nearby Preekstoel Lagoon, a hidden gem known only to locals for its mesmerizing sunset views. A city escape that is truly worth it.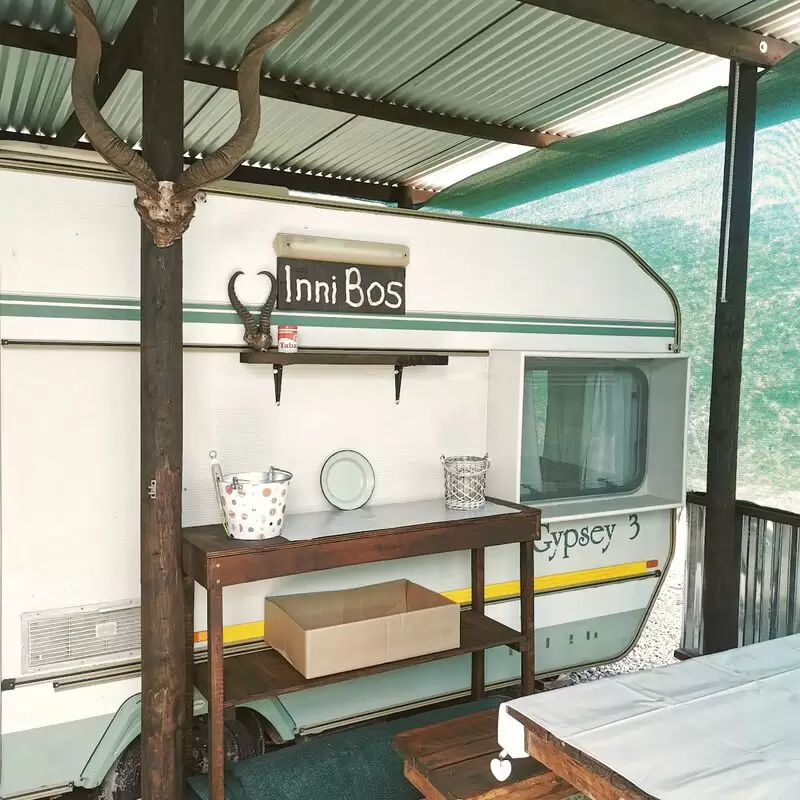 Duinekroon Gasteplaas
Duinekroon (Farm, Still Bay
Monday - Friday: 8:00 AM – 3:30 PM
Saturday: 8:00 AM – 2:00 PM
Sunday: Closed
14. Still Bay Harbour
With its rich history and stunning natural beauty, Still Bay Harbor offers a unique blend of charm and tranquility. This deepwater harbor thrives on its crawfish industry, enticing you to sample the freshly caught seafood of the day. Locals often gather here to admire the beautiful sunsets or to steer their boats. Just a stone's throw away, you can discover the old fish traps, a testament to the Khoisan heritage. And a five-minute walk to the west brings you to the surfer's paradise "Lappiesbaai Beach".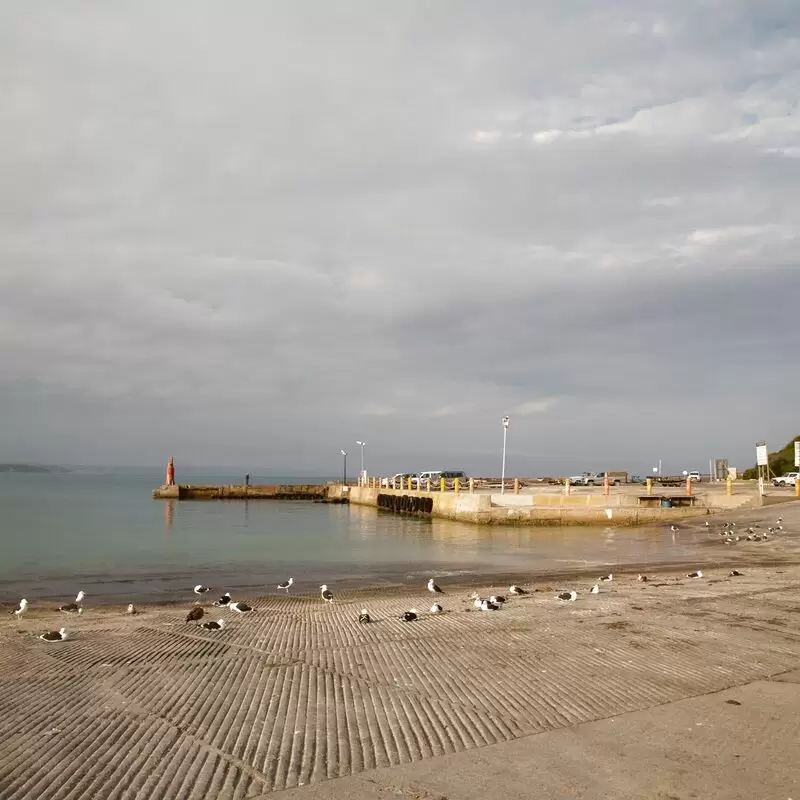 Still Bay Harbour
Still Bay Harbour
15. Beachcastle
Beachcastle" in Stilbaai is an exquisite resort nestled along the picturesque Goukou River. The resort promises cozy, family-friendly accommodation with magnificent views of the river and just a stone's throw from the less frequented sandy beaches. The area is known for various water sports such as fishing and boating. A short walk will take you to the old fish traps that illustrate the Khoisan Indians' ingenious methods of catching fish. Don't forget to visit the nearby Inverroche Distillery and taste the local gin!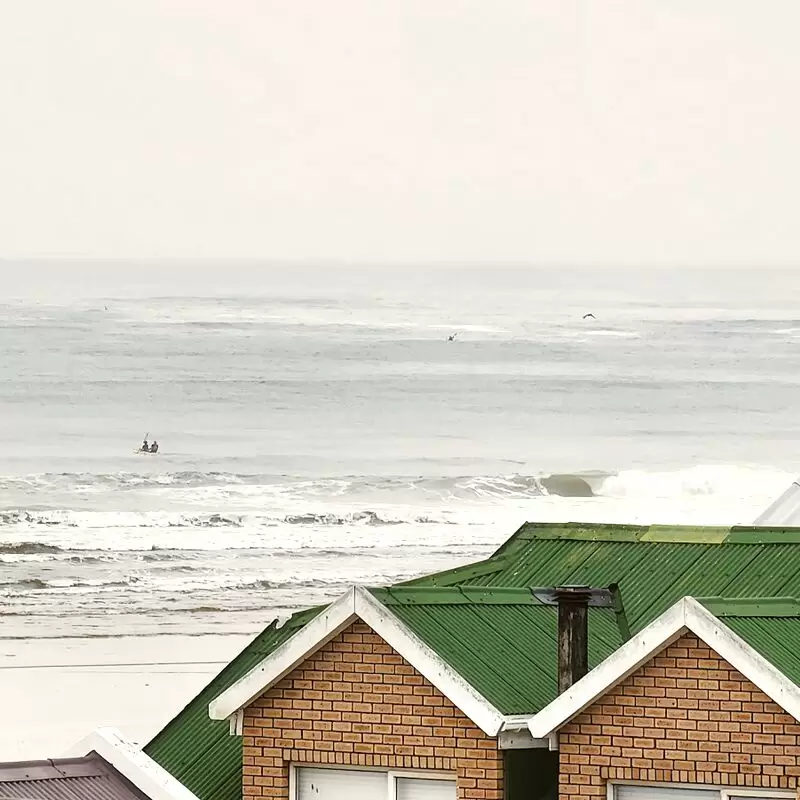 Beachcastle
73 Waterkant St, Still Bay West, Still Bay
16. Kleinbergskloof Olive Estate
Kleinbergskloof Olive Estate offers a unique South African experience of local craftsmanship as it produces world-class olive oil, balsamic vinegar and table olives. In the mood for a tasting? Get an intimate look at the meticulous processing techniques and enjoy the breathtaking views of Stilbaai. Just around the corner, admire the natural beauty of Botterkloof Pass or discover ancient artifacts at the Blombos Cave archaeological site, which showcases the history of mankind 77,000 years ago.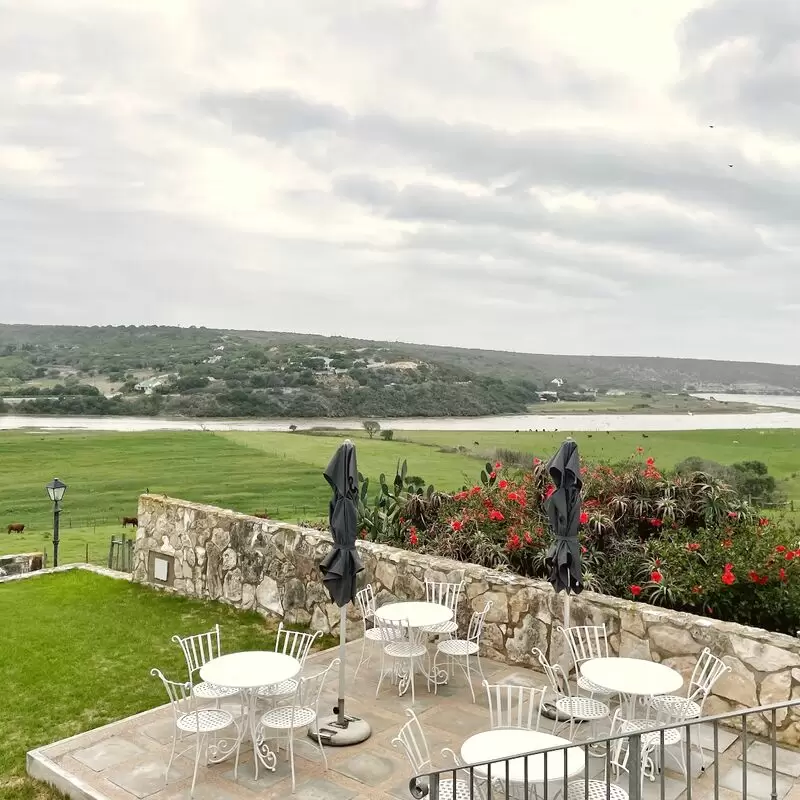 Kleinbergskloof Olive Estate
Kleinbergskloof Waterblom drive, GK4, Still Bay West, Still Bay
17. Melkhoutfontein
A visit to Melkhoutfontein, a vibrant community near Stilbaai, is an enriching cultural experience. Community enrichment projects have transformed the village into a living art gallery. Local guides offer fascinating insights into their history and traditions. Explore the nearby Palinggat Homestead, where eels are hand-fed daily, and take a stroll through the Stilbaai Botanical Gardens, a haven for native flora. Don't forget to look for the ornate "Memory Baskets," made locally from recycled materials.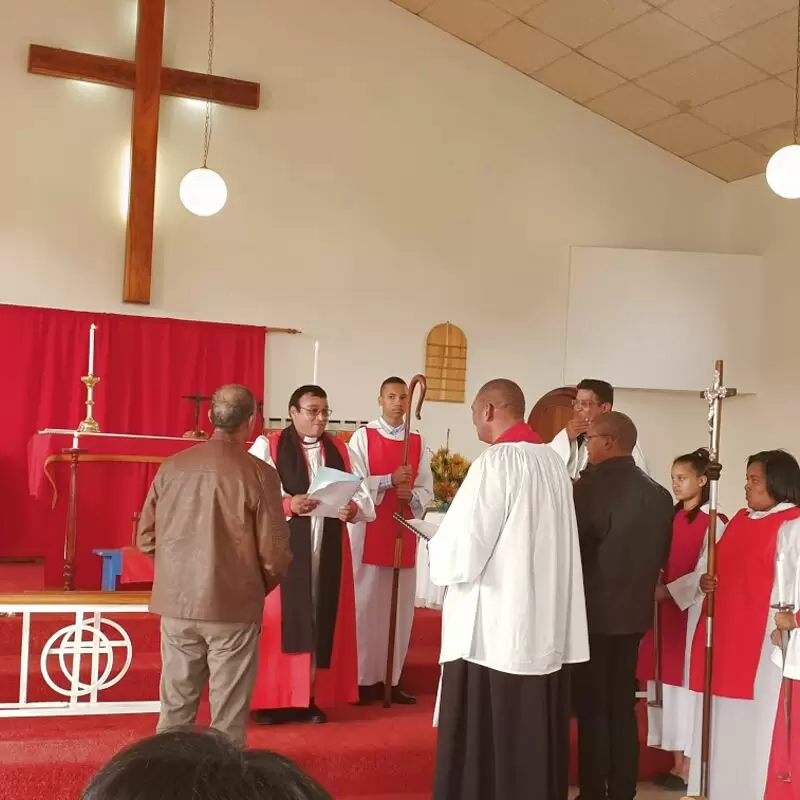 Melkhoutfontein
Still Bay West, Still Bay
Monday - Sunday: Open 24 hours
18. Osler Place Self Catering
Osler Place Self-Catering offers the perfect harmony of comfort and natural beauty. Nestled in the tranquil Stilbaai, it offers six cozy apartments with all modern amenities for a home away from home feeling. Just a stone's throw from the Goukou River and the sparkling Indian Ocean, it is an ideal base for beach lovers and water sports enthusiasts. Just a few kilometers away you'll find the fascinating Iron Age fish traps and Stilbaai Golf Club - hidden gems known only to locals.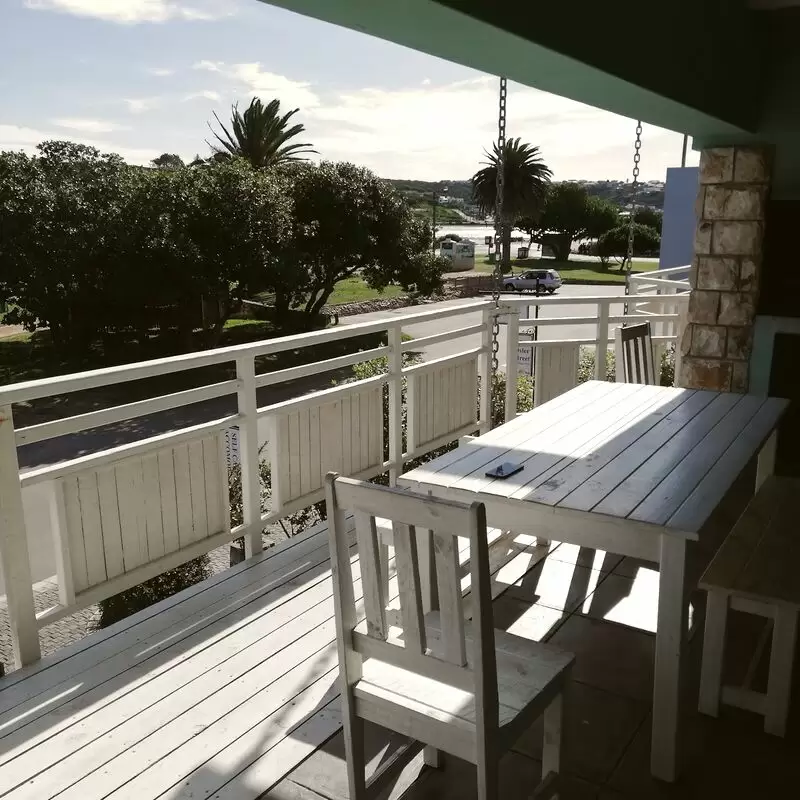 Osler Place Self Catering
50 Osler St, Still Bay East, Still Bay
19. Stilbaai Brugmark
A visit to the "Stilbaai Brugmark" is a wonderful opportunity to engage in conversation with the locals while enjoying an authentic South African experience. Known for its diverse range of fresh produce, delicious local delicacies and innovative handicrafts, it offers the quintessential experience for your Stilbaai adventure. Don't miss local specialties like biltong and roosterkoek. Just a few kilometers away, you can visit the old fish traps (visvywers) - a striking reminder of the Khoi-San people who once lived here.
Stilbaai Brugmark
Hoofweg Main Road Oos Hoof Weg, Oos St, Still Bay East, Still Bay
Monday - Sunday: Closed
Saturday: 8:30 AM – 1:00 PM
20. Stilbaai Slaghuis
Experience the local flavor at Stilbaai Slaghuis, a renowned butcher shop in Stilbaai that offers an exquisite selection of quality local meats. Known for its biltong, it is a must for foodies who crave an authentic taste of South Africa. Stilbaai Slaghuis is located near the Goukou River and is perfect for a picnic with the freshly purchased delicacies. Nearby are the fascinating Ancient Fish Traps, another local secret that brings you closer to the city's heritage.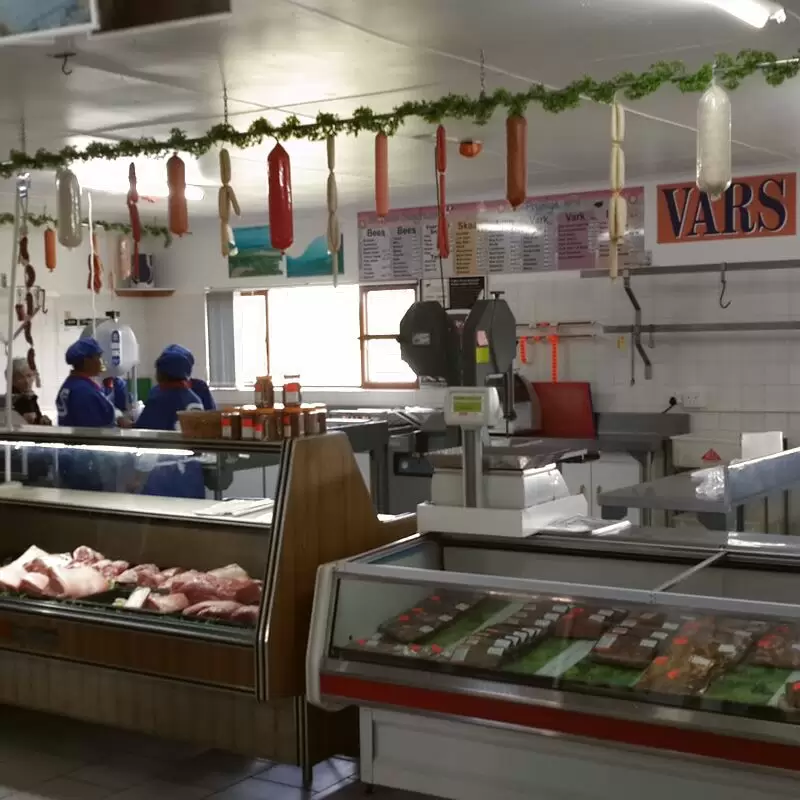 Stilbaai Slaghuis
Steadfray Ave, Still Bay East, Still Bay
Monday - Friday: 8:00 AM – 5:00 PM
Saturday: 8:00 AM – 1:00 PM
Sunday: Closed
21. Muir Holiday Flats Stillbay
Immerse yourself in the tranquil coastal charm of Muir Holiday Flats in Stilbaai. Perfectly situated on the scenic Garden Route, they offer tranquil views of the Goukou River and the Indian Ocean. The apartments are comfortably furnished and are close to Blue Flag beaches, local markets and golf courses. A special experience is hand-feeding eels at Palinggat Reserve, just a stone's throw away. In Blombos Cave, hidden nearby, you can immerse yourself in the mysticism of the Iron Age.
Muir Holiday Flats Stillbay
3 Basjan St, Still Bay West, Still Bay
Monday - Friday: 8:00 AM – 4:00 PM
Saturday: 8:00 AM – 1:00 PM
Sunday: 8:30 AM – 1:00 PM
22. Morris point Uitkyk punt
Morris Point, also known as Uitkyk Punt, is a must-visit for breathtaking panoramic views of the azure waves of the Indian Ocean breaking on the calm shoreline of Stilbaai. Leave your stress behind as the soothing ocean breeze gently caresses your skin. During the walking season, you can also spot humpback whales, making this a perfect picnic spot for nature lovers. Before you leave, don't forget to explore the nearby ancient fish traps, a testament to the ingenuity of the Khoisan people before Western civilization.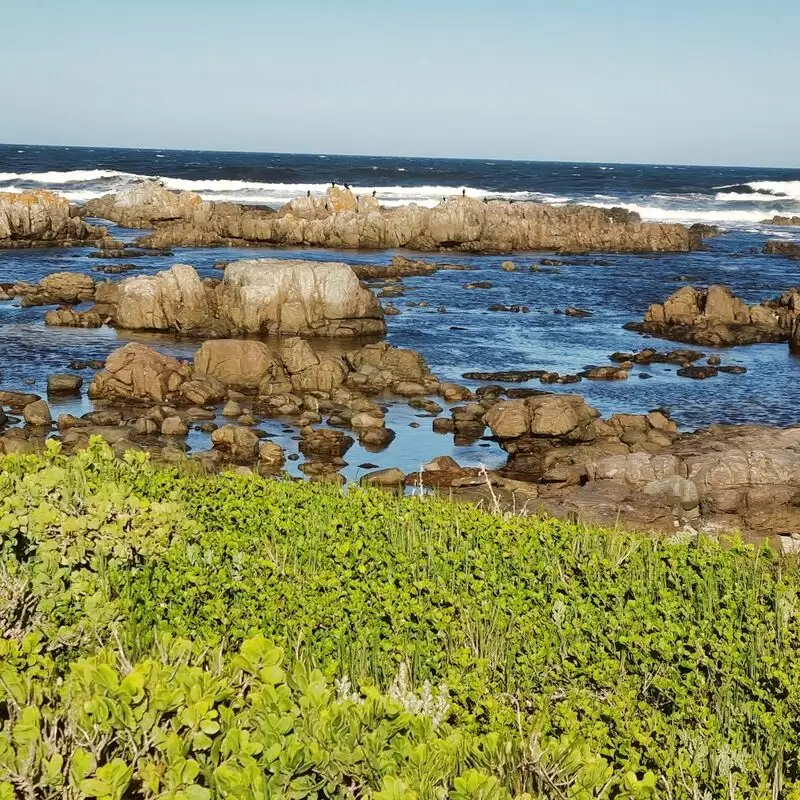 Morris point Uitkyk punt
Unnamed Road, Still Bay West, Still Bay
23. Palinggat Oord Stilbaai
A visit to Palinggat Oord in Stilbaai is like visiting an Eden of unspoiled nature. Besides the quiet accommodation, you can visit the old fish traps at the mouth of the river, built by the Khoisan people and a testimony to a time long gone. Not only that, but an amazing insider detail is that you can see eels here that are more than 50 years old! Nearby, you can also explore the magical setting of Botterkloof Pass. Enjoy the pure, tranquil beauty of Palinggat Oord.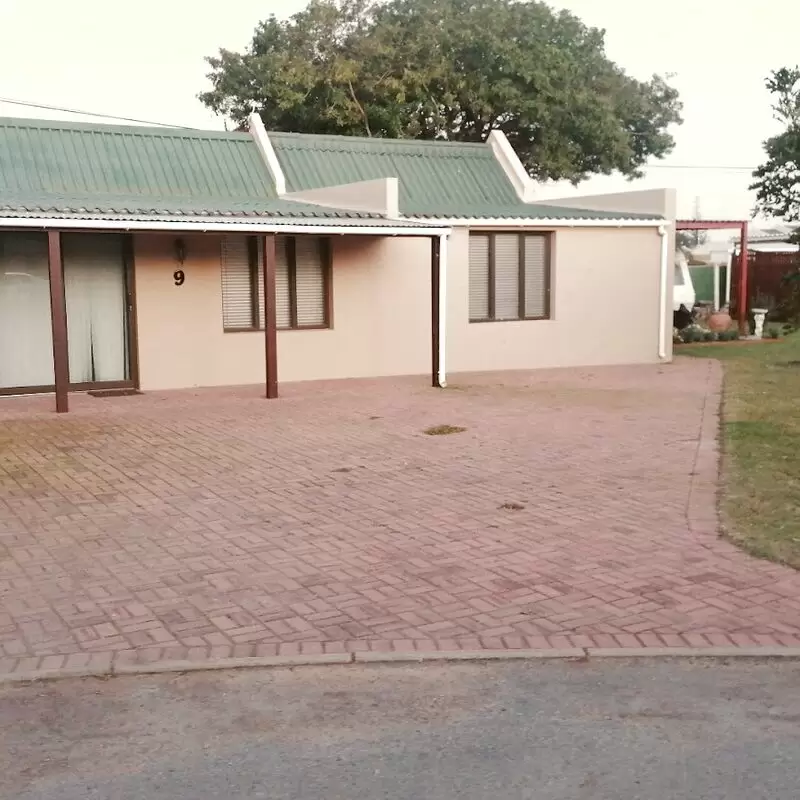 Palinggat Oord Stilbaai
Main Rd, Still Bay West, Still Bay
Monday - Friday: 8:00 AM – 4:30 PM
Saturday - Sunday: Closed
24. Halcyon
Discover the tranquil charm of Halcyon, a picturesque homestead in the heart of Stilbaai. The property offers a unique blend of old charm and modern amenities. It is famous for its tranquility and seclusion, which give it a paradise-like feel. As a bonus for traveling birdwatchers, you will be amazed by the stunning local bird population. Nearby, you can also explore Botterkloof Resort, which has exotic wildlife, scenic hiking trails, and excellent local cuisine.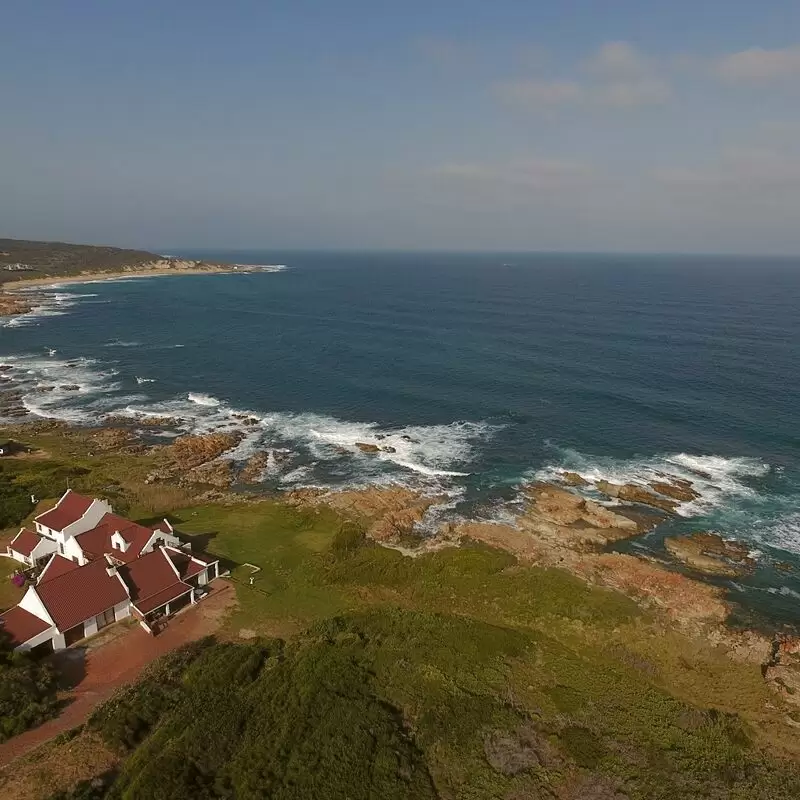 Halcyon
SC7 Jongensfontein, Pad, Still Bay
25. Thyme to Relish
Experience the delicious flavors of Stilbaai at Thyme to Relish, a cozy café that makes waves with its delicious food and inviting ambiance. Be tempted by the delicious pastries and gourmet coffees! Locals rave about the fresh ingredients and warm, friendly staff. You should definitely try the weekly specials! After indulging, you can visit the nearby Palinggat Homestead, a historic site where you can watch eels being fed - a unique experience - right outside the café's door!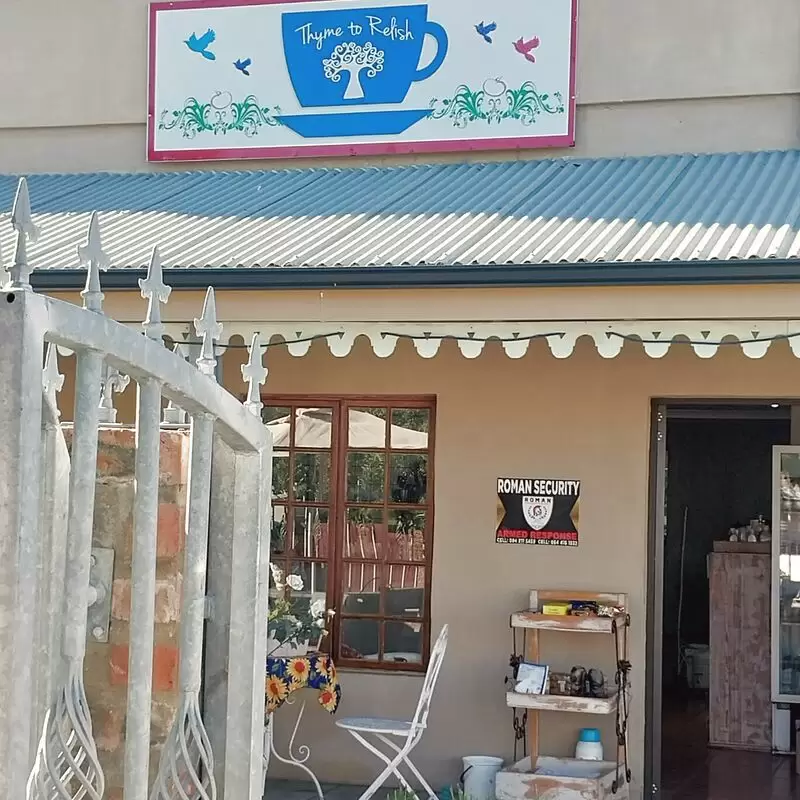 Thyme to Relish
10 Osler St, Still Bay East, Still Bay
Monday: Closed
Tuesday - Friday: 8:00 AM – 4:00 PM
Saturday - Sunday: 8:00 AM – 2:00 PM
Best Time to Visit Stilbaai
The best time to visit Stilbaai, South Africa, is between December and February during the South African summer, offering wonderful beach weather. However, the best time for whale watching is between July and November when Southern Right Whales visit the bay.
Annual Weather in Stilbaai
Stilbaai 3-Day Forecast
Wed, 27 September
Night
57 °F
14 °C
63%
Morning
54 °F
12 °C
0%
Afternoon
63 °F
17 °C
0%
Evening
61 °F
16 °C
0%
Thu, 28 September
Night
55 °F
13 °C
0%
Morning
53 °F
12 °C
0%
Afternoon
67 °F
19 °C
0%
Evening
64 °F
18 °C
0%
Fri, 29 September
Night
58 °F
14 °C
0%
Morning
60 °F
16 °C
0%
Afternoon
68 °F
20 °C
0%
Evening
62 °F
17 °C
0%
Questions & Answers

What language is commonly spoken in Stilbaai?

The most commonly spoken language in Stilbaai is Afrikaans, a West Germanic language derived from Dutch. English is also widely spoken and is often used for business and tourism purposes. However, Afrikaans remains the primary language for the majority of residents. Nevertheless, most locals can communicate well in English, making Stilbaai an easily accessible destination for international travelers.

Is Stilbaai a safe place for travelers?

Stilbaai, a picturesque resort town on the south coast of South Africa, is generally considered safe for visitors. It is known for its quiet atmosphere and low crime rate. However, as in any other destination, it is advisable to take basic precautions, especially after dark in deserted places. The friendly local community and responsive local law enforcement further contribute to the overall safety of the city, providing travelers with a welcoming and safe environment in which to relax and explore.

What is the culture like in Stilbaai?

Stilbaai in South Africa is a blend of cultural influences, most notably its Afrikaans heritage. The locals are very welcoming and the town is characterized by its tranquility, fishing and agricultural practices. Much of the local culture revolves around the ocean, which also affects the food, especially seafood. Traditional music, dance, and languages such as Afrikaans and Xhosa play an important role in the cultural scene.

Can I see wildlife in Stilbaai?

Stilbaai is indeed a true paradise for nature and wildlife lovers. It is not uncommon to see seals, dolphins and whales in the bay, especially during the migration season. Botterkloof Resort is also home to several species of antelope. Birdwatchers will be pleased with the many different species of birds that are found in the area. There is also the Geelkrans Nature Reserve, which is a habitat for a variety of wildlife. In the Preekstoel Lagoon you can get up close and personal with eels and octopuses.

What are the local traditions or festivals in Stilbaai?

Stilbaai is rich in traditions and cultural heritage. The town is known for its local festivals such as the Touch Rugby Tournament, which attracts teams from all over the country. There are also the unique Stilbaai Fish Traps, a centuries-old Khoi-San tradition, and the annual Blombos 2 Bos Trail Run. The Palinggat Homestead is a historical museum showcasing the town's past. These activities add a lively touch to the local community and provide a vibrant social atmosphere.

Are there any unique foods I should try in Stilbaai?

When visiting Stilbaai, one must try traditional South African cuisine such as biltong, a type of dried, cured meat, usually beef or game. Roosterkoek, buns grilled on a braai (barbecue), are also a delight. For seafood lovers, locally caught fish and shellfish are a must, often cooked on the braai or in a potjie, a three-legged cast-iron pot, to enhance their natural flavors. Don't forget to drink a glass of South African wine with it.

Is it easy to get around Stilbaai?

Yes, Stilbaai, often referred to as the Bay of Sleeping Beauty, is quite easy to find. It is a relatively small coastal town with well-maintained roads leading to all major sites such as beaches, nature reserves, historical sites and the city center. Most attractions can be reached on foot or by car. There are also local tour operators that offer transportation services if you don't want to drive yourself. It is an idyllic destination that offers a variety of experiences.

What is the basis of Stilbaai's economy?

Stilbaai's economy is largely based on tourism and agriculture. The town is known for its beautiful beaches and various historical sites, which attract tourists, especially during the vacation season. The town also benefits from agriculture and livestock on its large farmlands. Local businesses and the service sector also play an important role in Stilbaai's economy, catering to both the local and tourist population.

Can I rent a car in Stilbaai?

Yes, you can rent a car in Stilbaai, South Africa. There are excellent car rental agencies in and around the city, offering a wide range of vehicles to suit different needs and budgets. Having your own car is the ideal way to explore Stilbaai and the beauty of the Garden Route at your own pace. Information about prices and booking modalities can be obtained directly from the websites of the car rental companies or from the local tourist offices.

Are there many beaches in Stilbaai?

Yes, there are several beautiful beaches in Stilbaai, a well-known coastal town in South Africa. Among the most popular beaches is Lappiesbaai Beach, known for its Blue Flag, which indicates high environmental and quality criteria. Another beach is Preekstoel, which is ideal for families with its calm lagoon waters. Stilbaai beaches offer a range of activities including water sports, fishing and coordinated Blue Flag guided tours. It is a paradise for beach and nature lovers.

Will I need to worry about any specific health concerns in Stilbaai?

Stilbaai is generally a safe destination with no particular health concerns. There is clean water and air, good food, and modern health facilities. However, as everywhere, it is advisable to get up-to-date routine vaccinations before traveling. Always wear sunscreen when outdoors as the sun can be very strong. If you plan to participate in outdoor activities, always be aware of snakes and insects.

How is the nightlife in Stilbaai?

Although Stilbaai is known for its quiet and relaxed atmosphere, the nightlife is not very lively. There are several restaurants and bars that are open late into the night. Local patrons are friendly, and live music and events are not uncommon during the warmer months. Stilbaai is not, however, a place for wild clubbing, but for peaceful evening walks on the beach and quiet nightly conversations in front of the fireplace. This makes it a perfect place for those seeking tranquility instead of noisy parties.

Can I take a surf lesson in Stilbaai?

Yes, you can definitely take surfing lessons in Stilbaai. The region is known for its beautiful beaches that offer excellent surfing opportunities for both beginners and experienced surfers. There are numerous surf schools in the region that offer lessons, which usually include equipment and are led by experienced surfers. No matter how good you are at surfing, you are in good hands in Stilbaai!

Is Stilbaai family-friendly?

Stilbaai is indeed a family friendly town in South Africa. It offers various activities suitable for all ages, such as swimming, surfing, boating and fishing. The town also has a rich history that families can explore together, including various historical sites and museums. Stilbaai is known for its safe and quiet environment, which makes it an ideal destination for family vacations.

Are credit cards widely accepted in Stilbaai?

Yes, credit cards are accepted at numerous locations in Stilbaai, South Africa. Most hotels, restaurants, stores and tourist attractions accept major international credit cards. However, it is always a good idea to have some cash on you, especially for small, local stores, markets or emergencies. It is advisable to check with your bank about foreign transfer fees before traveling.

What is the local currency in Stilbaai?

The local currency in Stilbaai, South Africa, is the South African Rand. It is referred to internationally as ZAR and locally as 'R'. The Rand is divided into 100 cents, indicated by the symbol 'c'. There are coins worth 5, 10, 20 and 50 cents as well as 1, 2 and 5 rand and banknotes worth 10, 20, 50, 100 and 200 rand.

Where can I exchange money in Stilbaai?

An ideal place to exchange your money in Stilbaai are the local branches of major South African banks such as Absa, Standard Bank, First National Bank (FNB) and Nedbank. These banks are well equipped to help you exchange money and offer favorable exchange rates. In addition, they often offer other travel-related services, such as travel insurance and international money transfers.

Are there many hiking routes?

Stilbaai is a paradise for hiking enthusiasts. There are several hiking trails suitable for all fitness and experience levels. Among the most popular are the Pauline Beans Nature Reserve Trail, which offers beautiful views of the region's unique fynbos vegetation, and the Beach Trail, which follows the scenic coastline. Each route is well signposted and offers something unique such as waterfalls, archaeological sites and spectacular views. The trails range from easy walks to more strenuous hikes and offer a rewarding experience for everyone.

Is public transportation reliable in Stilbaai?

Stilbaai is a picturesque small town where public transportation is rather limited. It is possible to use cabs for short distances, but they are not always available. The town does not have a comprehensive bus or train system, which could make traveling a challenge for tourists. Therefore, in order to extensively explore the main sights or venture to the outskirts, it may be more convenient and reliable to rent a private car or a bicycle.

How can I respect local customs and traditions?

When visiting Stilbaai, respect local customs and greet locals in their native Afrikaans. Show appreciation for local produce and cuisine and ask permission before taking photos of people. Do not litter, as this is considered disrespectful. Remember that punctuality is highly valued in South African culture. Also, show interest in local art, history and community life and engage in conversation with locals to understand and respect their way of life and traditions.

Feedback

I hope you found this article informative and helpful. I'm eager to improve the content and make it even more valuable for you. If you have any feedback or suggestions, I would love to hear from you.

Do you have any tips or hidden gems that you think should be added to the list? Are there any areas that you feel could use more explanation or clarification?

Your input is greatly appreciated and will help us to continue providing high-quality content that meets your needs and interests. Please feel free to share your thoughts.