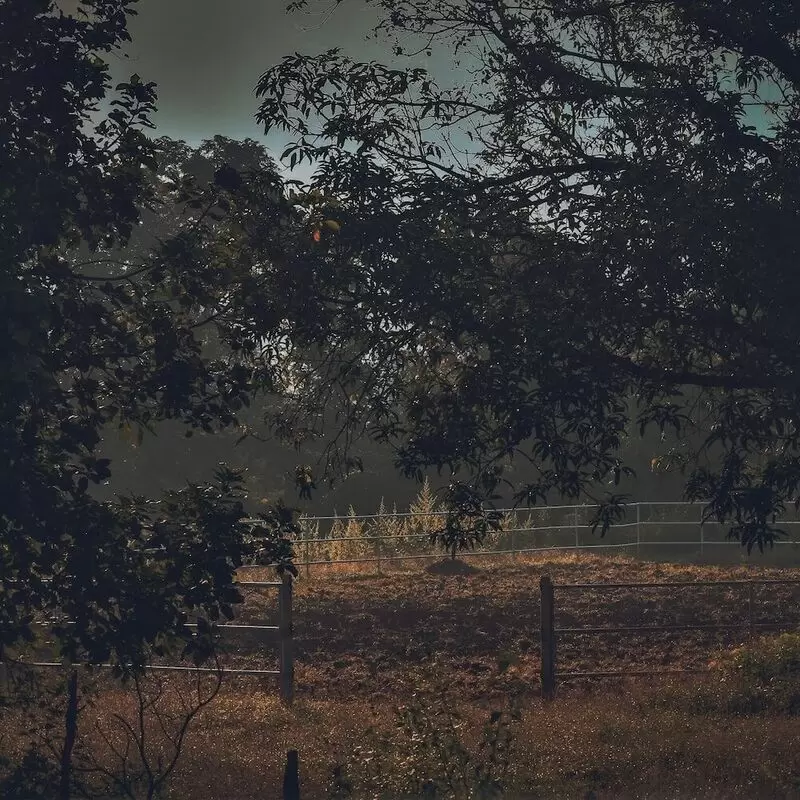 1. Matheran Hill Station
Discover an undisturbed piece of nature at Matheran Hill Station in Karjat. Undisturbed by modern disturbances, Matheran offers a refreshing walk through tranquil forests, over 38 breathtaking viewpoints and an unforgettable experience aboard the ancient toy train. Cloud top is the highest point here, from where you can watch magnificent sunrises. A special feature? In this ecologically sensitive region, car traffic is prohibited to preserve the tranquility. After exploring Matheran, don't miss Kondana Caves, a historical site with Buddhist sculptures - only 24 km away!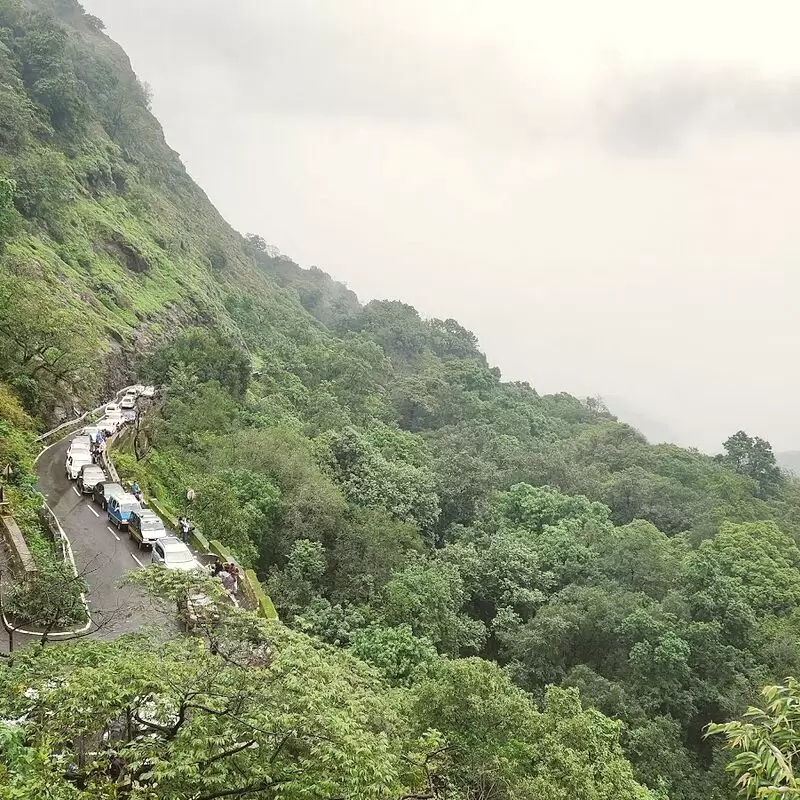 Matheran Hill Station
Kasturba Rd, Matheran
Monday - Sunday: Open 24 hours
2. Kalavantin Durg Trek
Venture to Karjat to conquer the thrilling Kalavantin Durg Trek, an adrenaline-filled excursion not for the faint of heart. Enjoy breathtaking views from a fortress perched perilously on a peak over 2,000 meters high. This ancient marvel is said to have been a watchtower in its heyday. It's a daunting hike, but well worth it as you'll be rewarded with a magnificent panoramic view! For thrills, the almost vertical stairs add to the adventure. In the nearby Prabalgad Fort you will find more historical sights and breathtaking landscapes.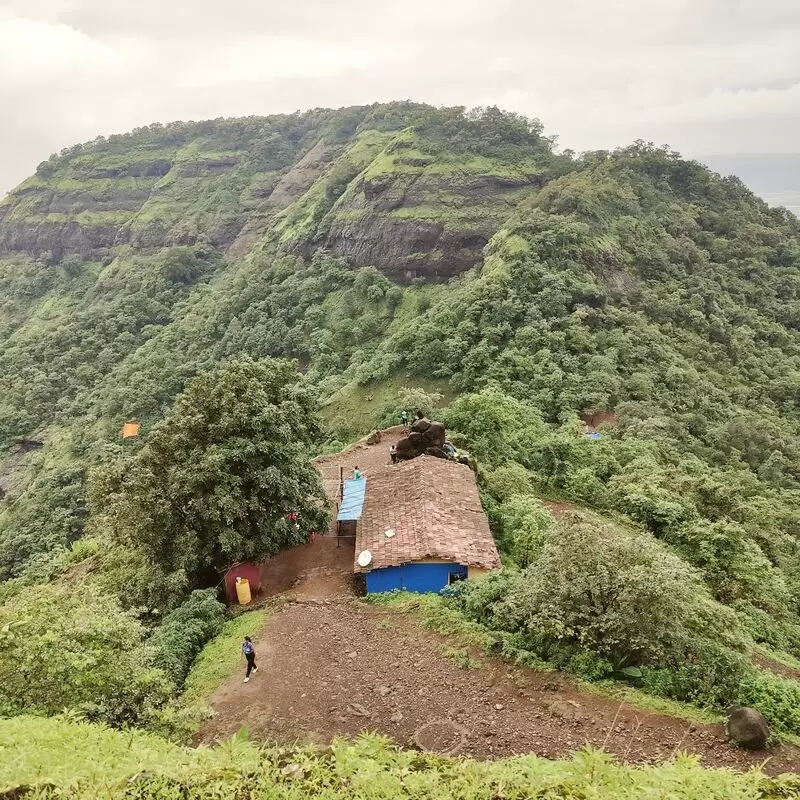 Kalavantin Durg Trek
X6MC+256, Panvel, Prabalmachi
Monday - Sunday: Open 24 hours
3. Karnala Fort
Unleash your inner adventurer at Karnala Fort in Karjat, a stunning hill fort with panoramic views and a rich history dating back to the 13th century. The fort is a verdant haven for hikers and birdwatchers and is located in the Karnala Bird Sanctuary. Embark on the path less traveled to observe over 150 species of feathered friends. The sight of majestic monsoon clouds brewing over the fort is a timeless experience. Also, don't miss the Neaby Phansad Wildlife Sanctuary - a hidden gem that is home to diverse flora and fauna.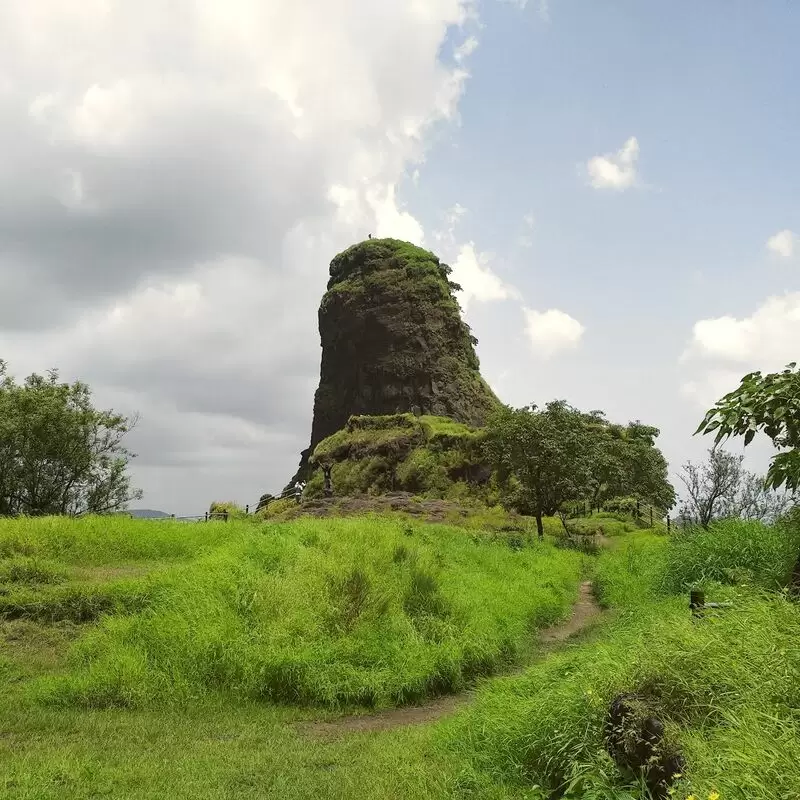 Karnala Fort
Karnala bird sanctuary mumbai goa highway, NH 17, Panvel, Maharashtra 410221
Monday - Sunday: 7:00 AM – 1:00 PM
4. Kothaligad
Explore the rugged echoes of history at Kothaligad, a 1500-year-old fortress perched atop a hill in Karjat! This enchanting fort offers an exciting hike through lush landscapes leading to picturesque views from the summit. Marvel at the profound "peth cha killa", a peculiar funnel-shaped peak not seen anywhere else. Don't miss the ancient caves with their inscriptions. Nearby, the impressive Bhivpuri waterfalls promise a refreshing outing!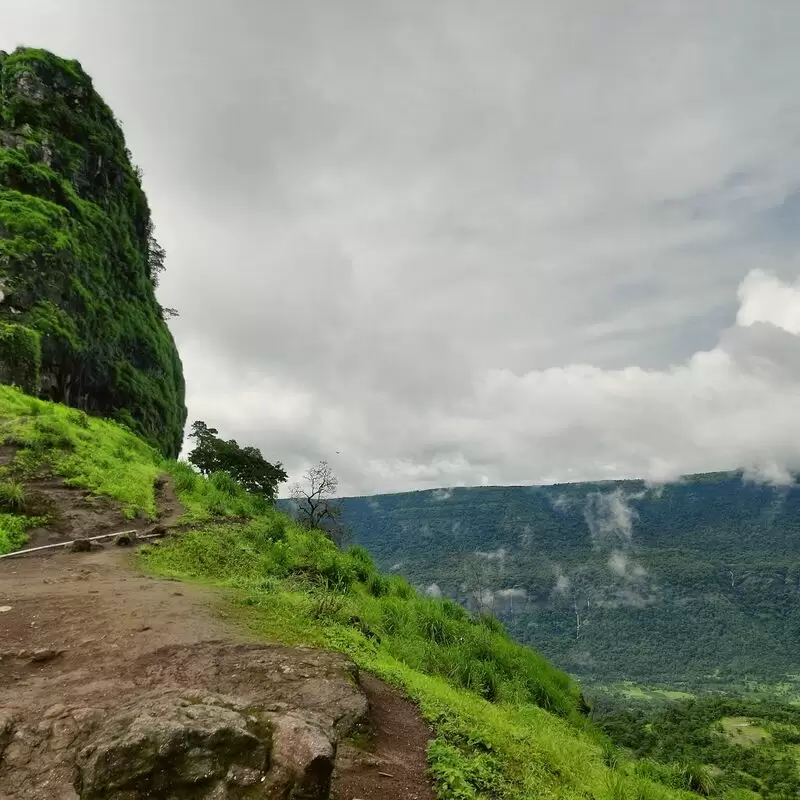 Kothaligad
XGR7+R5Q, Peth
Monday - Sunday: Open 24 hours
5. Kataldhaar
Visiting "Kataldhaar" in Karjat is like discovering a pristine diamond amidst lush greenery. Located near Peb Fort, this pristine waterfall is a hidden treasure known for its breathtaking 600-foot drop. Once you've crossed a small forest and braved the gentle slope, you'll be rewarded with the mesmerizing beauty of Kataldhaar. Pro-tip: It is best to visit during the monsoon season when the waterfall is in its full glory. Ulhas Valley near Kataldhaar is not to be missed, it is a picturesque place with enticing panoramic views.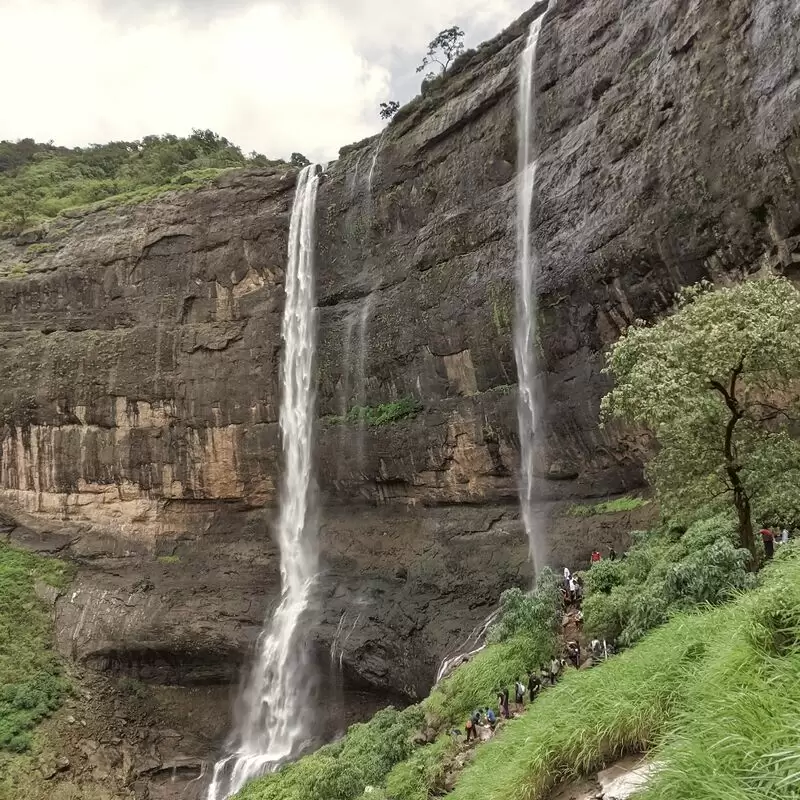 Kataldhaar
RC74+V9J, Trek to Rajmachi Village, Maharashtra 410405
Monday - Sunday: 7:00 AM – 4:00 PM
6. Dhak Bahiri Caves
The Dhak Bahiri Caves, located amidst the magical Sahyadri mountain range, should be at the top of your Karjat itinerary. It is not only a cave, but also an adrenaline-pumping hike that offers panoramic views of the surrounding valleys and rivers - a must-do experience for adventure seekers. Inside the cave, you'll find ancient Buddhist inscriptions that provide a tranquil counterpoint to a strenuous journey. After exploring Dhak Bahiri, take a thrilling rappel in the nearby Sandhan Valley, also known as the "Valley of Shadows. Adventure, history and nature blend seamlessly here!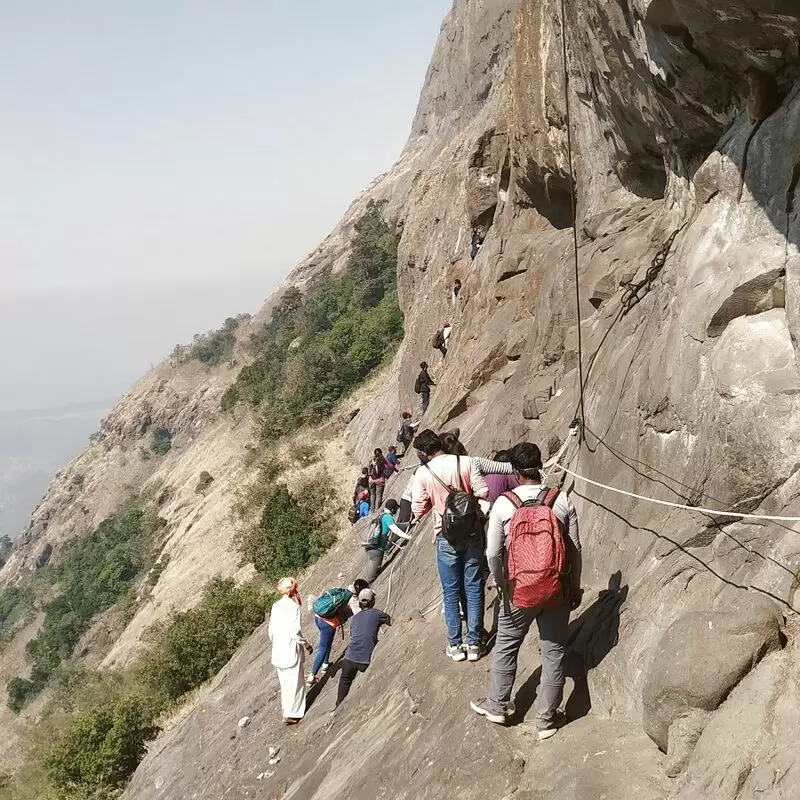 Dhak Bahiri Caves
VCFH+X8W, Maharashtra 410201
Monday - Sunday: Open 24 hours
7. Sondai Fort
Immerse yourself in the rich history of Karjat by visiting Sondai Fort. It has witnessed many battles and is an unexplored gem for history buffs. It also offers a panoramic view of the Morbe Dam, making it ideal for photography enthusiasts. Hikers appreciate the fort for its moderately difficult trail that winds through a wooded area. Nearby, you can also explore other popular attractions such as Matheran Hill Station and Morber Dam.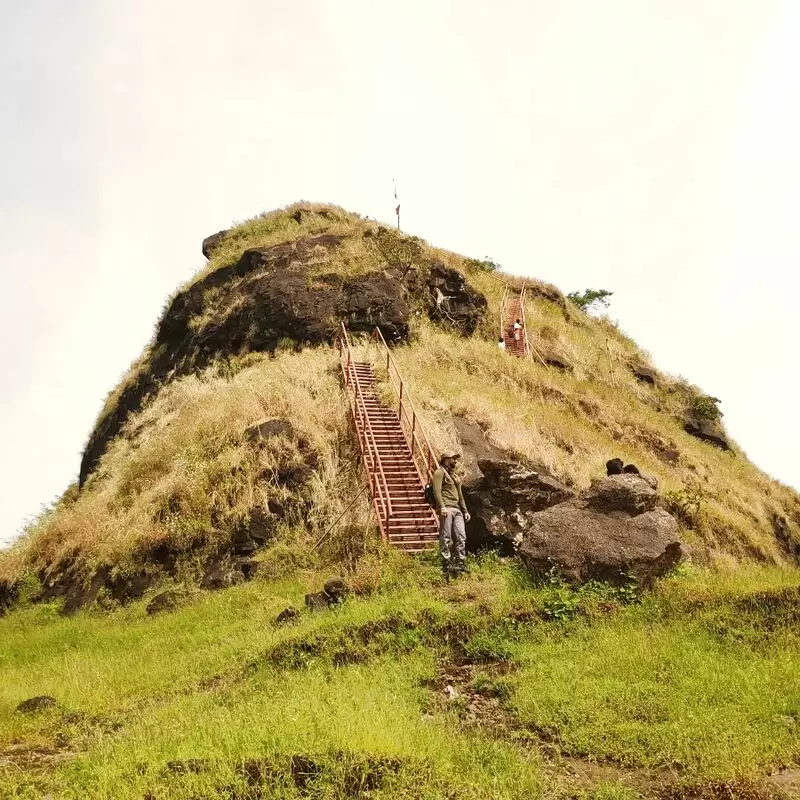 Sondai Fort
W7WW+89X, Sondewadi
Monday - Sunday: Open 24 hours
8. Echo Point Matheran
Escape the hustle and bustle of the city and visit Echo Point in Matheran, where you will have a magnificent view and the feeling of your voice echoing off the mountains. Unlike the name suggests, the place offers much more than just an echo. It is an absolute paradise for nature lovers and bird watchers. Avoid the weekends if you're looking for solitude. Just a stone's throw away is Louisa Point, known for its panoramic views of the mountains and valleys. Both places are an ideal getaway for adventurers and peace seekers alike.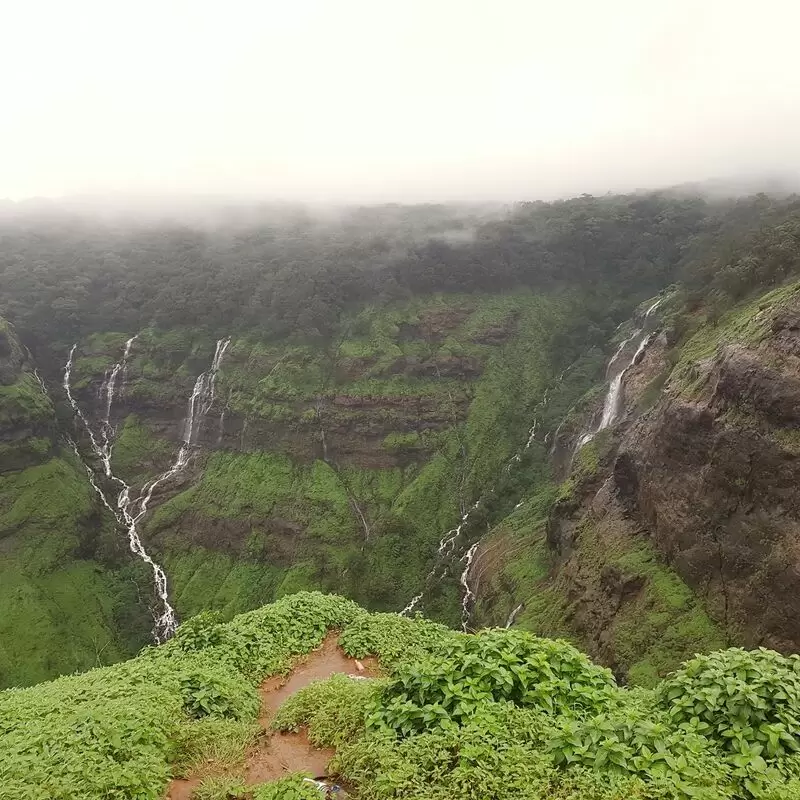 Echo Point Matheran
X7P6+GC9, Matheran
Monday - Sunday: Open 24 hours
9. Louisa Point Matheran
Louisa Point, Matheran in Karjat is undeniably one of the most breathtaking places imaginable. Located in the lap of the Sahyadri Mountains, it offers breathtaking views of Prabal Fort and the beautiful waterfalls nearby. Repeat visitors admit that the magic is in watching the landscape change through the seasons. The place, which is literally off the beaten path, is just a short walk from the bustling market, making it a paradise for those seeking tranquility. And don't forget that just a stone's throw away is Echo Point - another gem waiting to be discovered.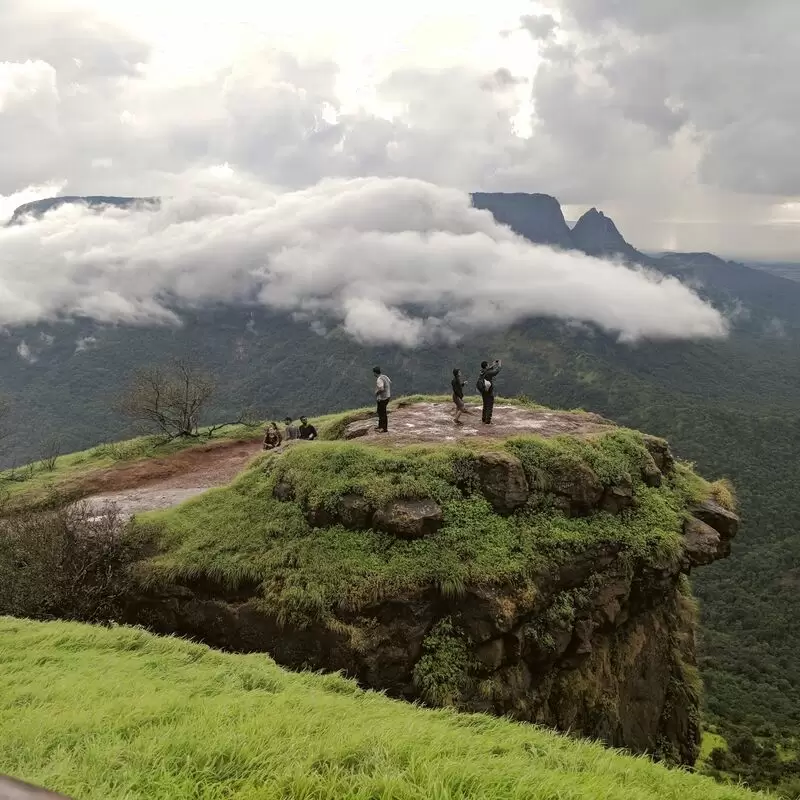 Louisa Point Matheran
Raigad District, X7P4+XF2, Matheran
Monday - Sunday: Open 24 hours
10. Lords Point Matheran
Experience the breathtaking beauty of Lords Point, Matheran, in Karjat! This viewpoint is the crown jewel of the hill station and offers mesmerizing views of the lush Sahyadri mountains and the twinkling lights of Mumbai in the distance. Witness the cloud-covered mountains at sunrise or the painted sky at sunset - an unforgettable spectacle. Don't miss the beautiful forest trails nearby. Just a stone's throw away is Charlotte Lake, another soothing natural retreat. Experience serenity like never before at Karjat!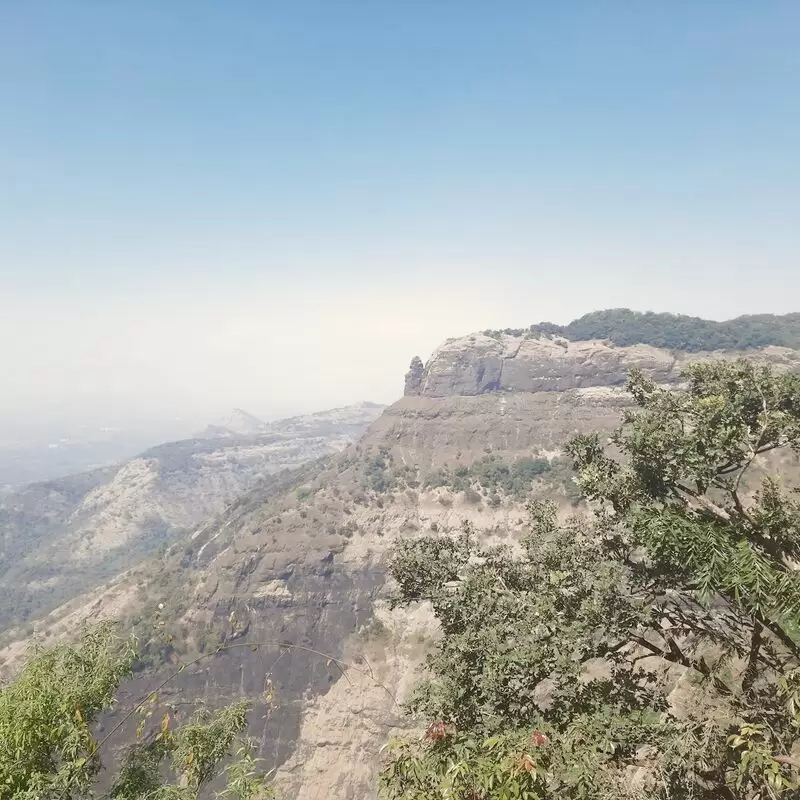 Lords Point Matheran
X7J6+447, Matheran
11. Garbett Plateau
Exploring the Garbett Plateau in Karjat is like stepping into an emerald paradise. This utopia for hikers offers panoramas of lush greenery and misty hills that delight photographers and nature lovers alike. Experience the thrill of a two-hour hike up to the plateau where the wind echoes the whisper of the Sahyadri Mountains. The white elephant shaped part of the mountain range is a hidden gem of the locals. Just 10 km away is Bhivpuri Waterfall, an enchanting place to cool off after your hike.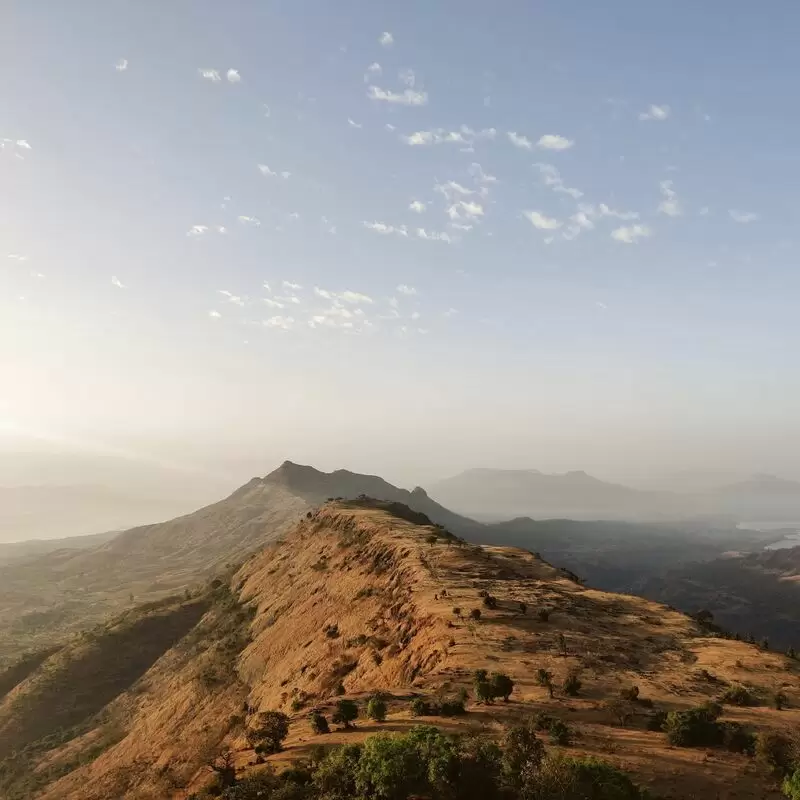 Garbett Plateau
X7FR+FJQ, Sondewadi
Monday - Sunday: Open 24 hours
12. Sunset Point Matheran
Experience tranquility and picturesque beauty at Sunset Point, Matheran in Karjat. This pristine spot offers a panoramic view of the sun setting on the horizon, coloring the sky in shades of orange and purple. The cool breeze blowing through the lush greenery of the surroundings is a real treat. This often little-visited spot offers a peaceful retreat away from the usual hustle and bustle. Plus, the proximity to popular Echo Point (within walking distance) doubles the pleasure, making this place a double sightseeing delight.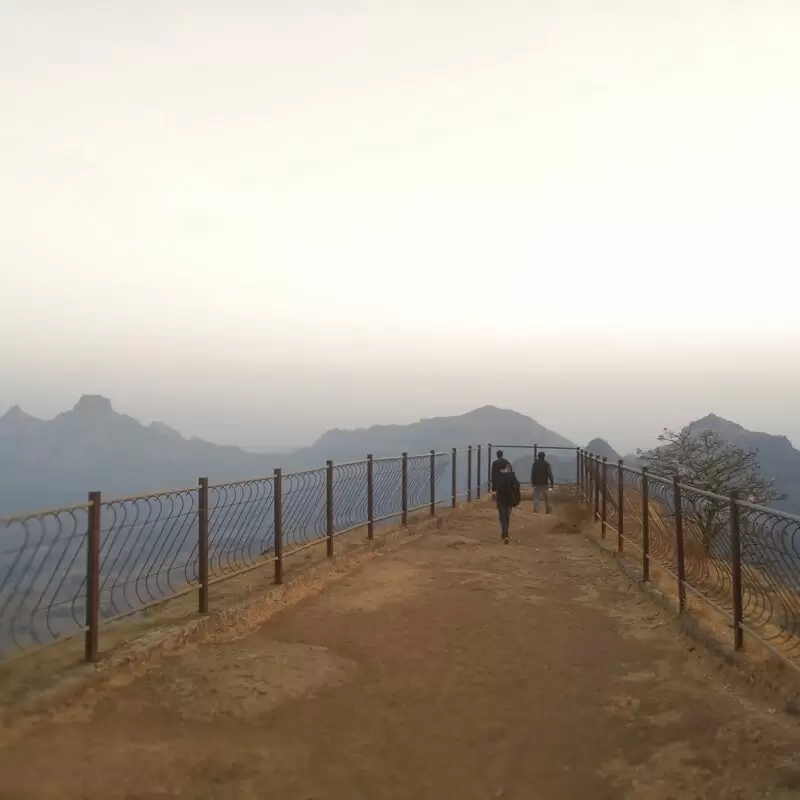 Sunset Point Matheran
Matheran
Monday - Sunday: Open 24 hours
13. Matheran Waterfall
Unleash your spirit of adventure with a visit to the fascinating Matheran Waterfall in Karjat! Here visitors can experience the thundering sound of water cascading down amidst lush greenery. Don't miss the opportunity to take stunning photos as it is a popular spot for photographers. If you are tired after exploring, you can rest on the picturesque rocks near the base. Just about half an hour away is another gem, the Kondana Caves, historic Buddhist structures that never fail to captivate travelers.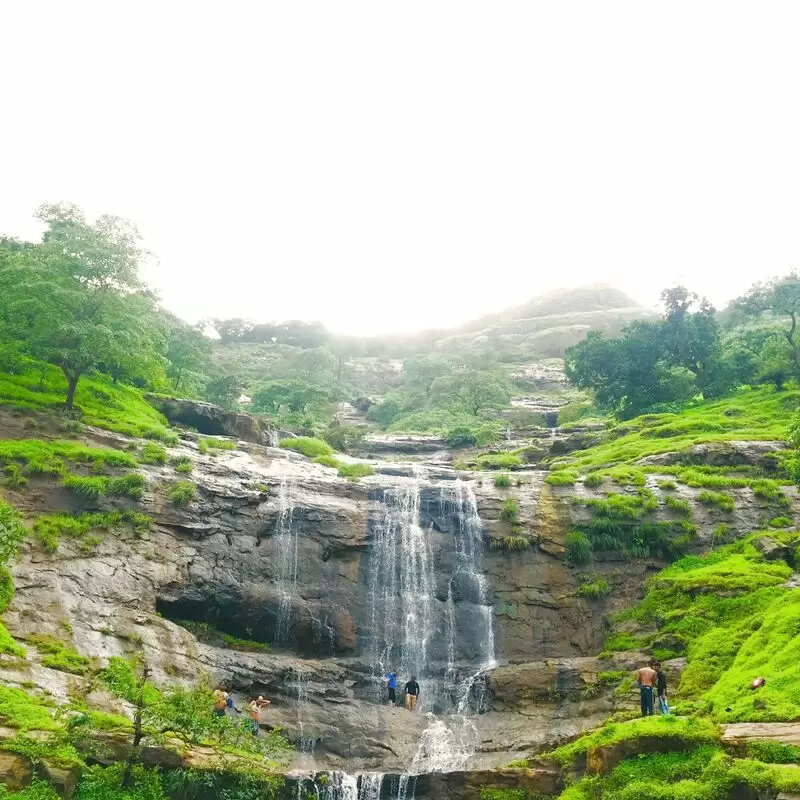 Matheran Waterfall
222, Neral - Matheran Rd, Matheran
Monday - Sunday: Open 24 hours
14. Garbett Point

A breathtaking panoramic view of the surrounding lush hills and valleys can be enjoyed while trekking to Garbett Point. This offbeat trekking destination offers pristine views of the Sahyadri Mountains, especially during the monsoon. Adventure and nature lovers will be delighted by the local flora, stunning waterfalls and exotic bird species. Visit the nearby historic Bhivgad Fort to get a glimpse of Maratha architecture.

Insider tip: Don't miss the mesmerizing sunset view from Garbett Point - it's absolutely magical!

Garbett Point
Sondewadi

Monday - Sunday: Open 24 hours
15. Khandala Point
Khandala Point in Karjat is a feast for the eyes. Imagine an uninterrupted panoramic view of the lush greenery with a cool breeze adding to the charm. This place is the tranquil host to mesmerizing sunsets that bring the stage to life with a riot of colors. Perfect for nature lovers and photography enthusiasts! A fancy detail? There is a serene ancient temple nearby that is well worth a visit. Just a stone's throw away is the famous Ulhas Valley with its unique flora and crystal clear streams. A real treat for ecotourists!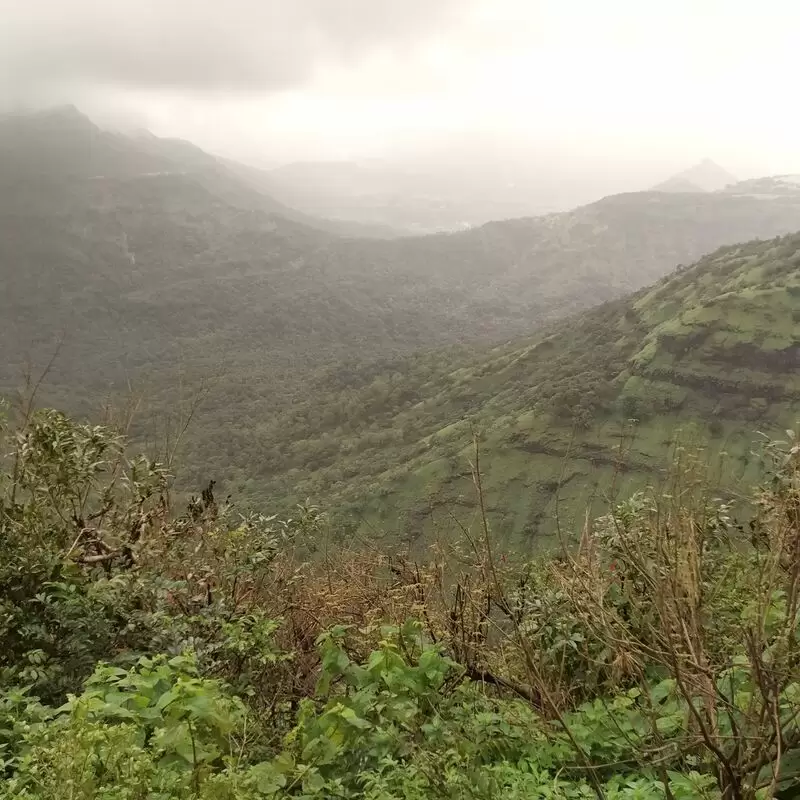 Khandala Point
X7MC+H9P, Matheran
Monday - Sunday: Open 24 hours
16. One Tree Hill Point
One Tree Hill Point in Karjat offers picturesque views, temperate weather and an enchanting walk that is sure to be remembered. The lone tree at the summit has witnessed countless sunrises and sunsets, a silent storyteller telling of experiences in the valley. Reach the summit and marvel at the wonders of nature. Don't miss the little path that leads down into the valley, a local secret. Just a stone's throw away is the artists' village of Kondana with its ancient Buddhist caves. Hike, breathe, live Karjat in the true sense of the word!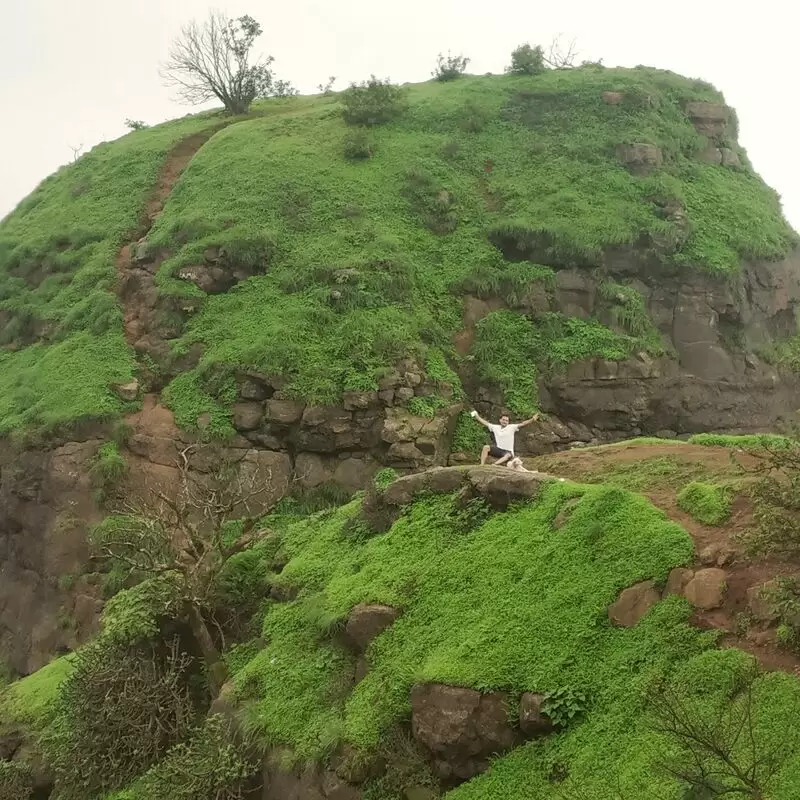 One Tree Hill Point
X777+53W, Matheran
Monday - Sunday: Open 24 hours
17. Panorama Point
Embark on a journey to "Panorama Point", a hidden treasure in the picturesque town of Karjat. This viewpoint offers breathtaking views of the valley below with its lush greenery and picturesque landmarks. Backpackers flock here to enjoy the sunrise and sunset at their leisure and breathe in the fresh mountain air. A little-known secret: on the way up, you can spot local wildlife. Nearby is the charming Prabalgad Fort, which adds a touch of history to your nature experience. These two destinations in one are a must!
Panorama Point
279H+7XJ, Panorama Road, Matheran
Monday - Sunday: Open 24 hours
18. ND's Film World
Visit ND's Film World for a unique glimpse into the magic of Bollywood. Witness live filming, explore lifelike sets, and even experience authentic Indian cinema firsthand. Located in a 52-acre studio, this movie wonderland is a film lover's paradise. Step onto popular movie sets and experience the thrill of a blockbuster! Nearby, you can continue your adventure at Kondana Caves or Ulhas Valley, adding a touch of untouched nature and history to your cinematic journey.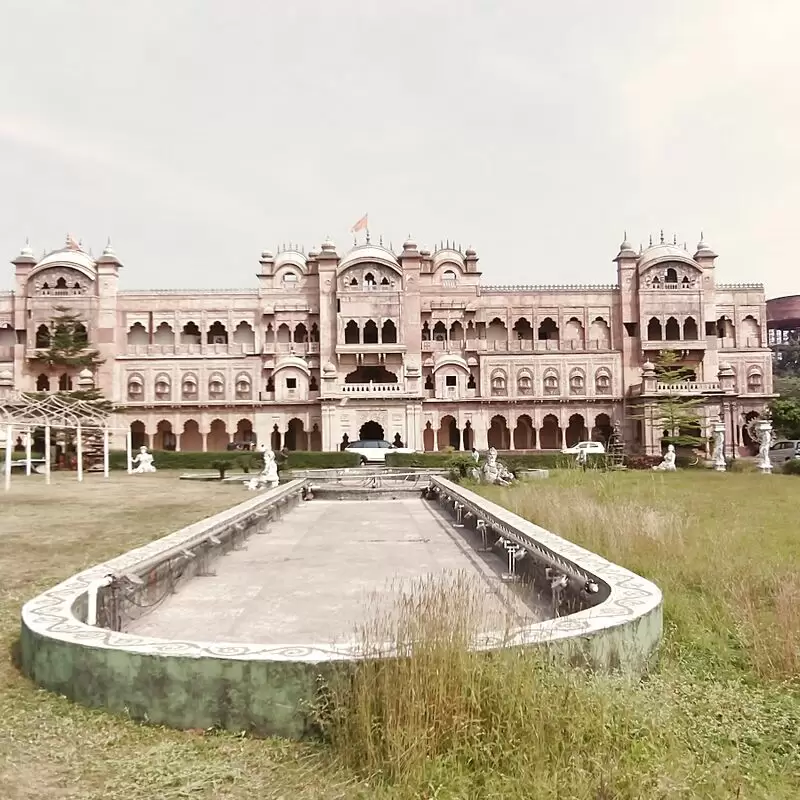 ND's Film World
Karjat Road, Chowk Phata, Khalapur, Karjat
Monday - Saturday: 10:00 AM – 6:00 PM
Sunday: 10:00 AM – 5:30 PM
19. Khandi Point
Khandi Point in Karjat is an enchanting paradise for nature lovers, photographers and hikers. Especially during the monsoon season, it offers a fascinating panoramic view of waterfalls and lush green hills. For insiders, arrive early for a quiet experience! The nearby Bhivpuri waterfalls invite you for a refreshing swim amidst the beauty of the Karjat wilderness. A short hike to Kothaligad (Peth) Fort reveals its historical charm and a magnificent sunset view. An absolute must visit!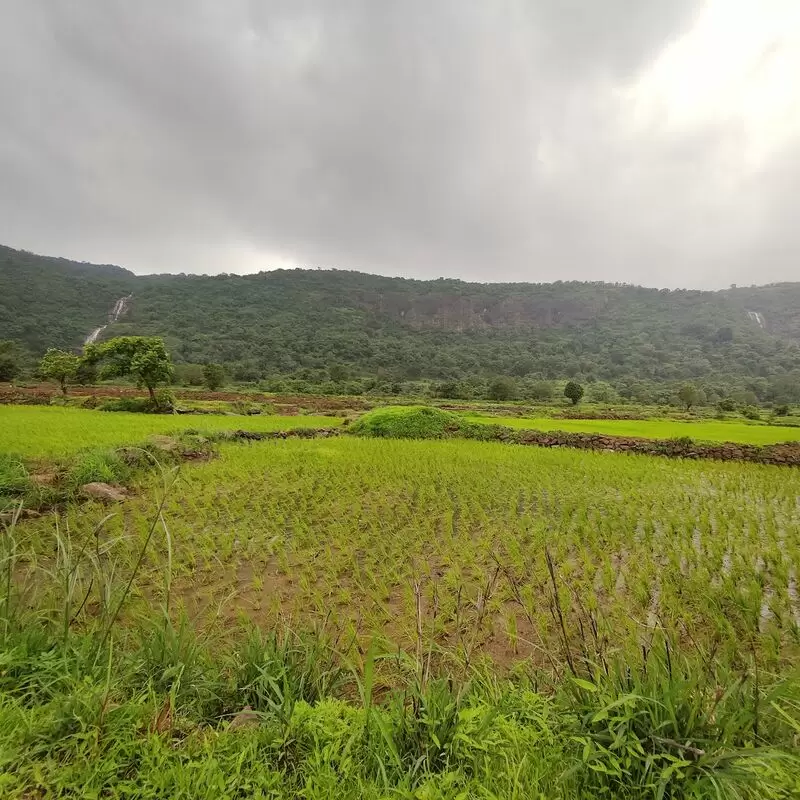 Khandi Point
WFX8+Q88, Khandi
Monday - Sunday: Open 24 hours
20. Matheran Stargazing Adventure Camp
Matheran Stargazing Adventure Camp in Karjat is a must for astronomy lovers and those looking for a unique night experience. The camp is located away from light pollution and offers the opportunity to view the fascinating beauty of the stars with modern telescopes. In addition, the camp's knowledgeable staff is always ready to share fascinating facts about space! Just a short walk away, you can spend the day at Kondana Caves and marvel at the ancient Buddhist architecture. The proximity to the caves guarantees a full day of different activities.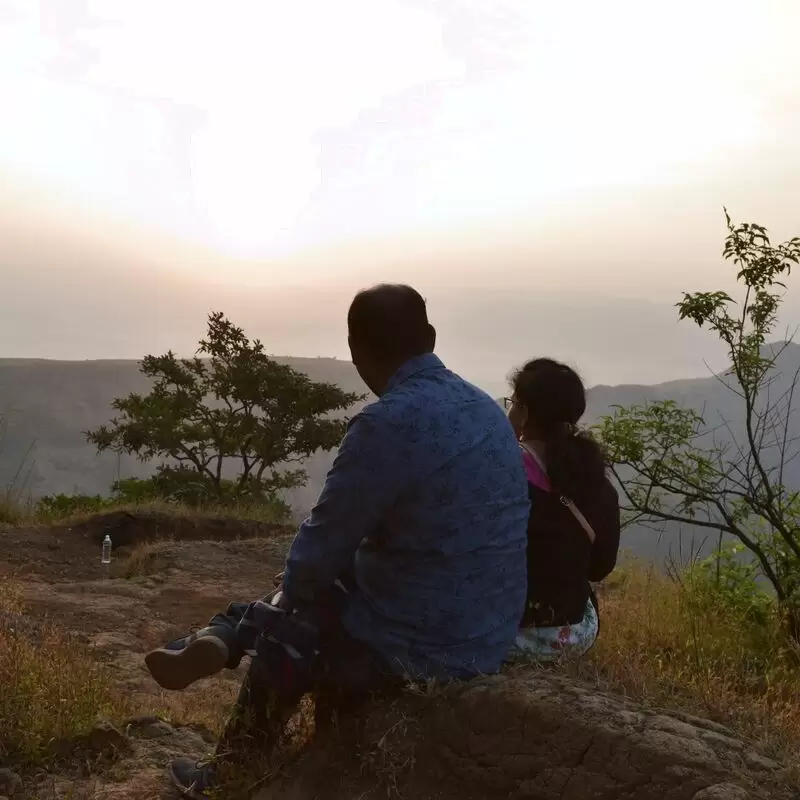 Matheran Stargazing Adventure Camp
Star gazing adventure, wallace banglow, gowshala, near matheran, Matheran
Monday - Sunday: Open 24 hours
21. Morbe dam
A visit to the Morbe Dam in Karjat is an enchanting experience, an oasis of tranquility. Surrounded by lush greenery, the pure and tranquil waters of the dam are a magnificent sight, perfect for nature lovers and photographers. While most visitors bring their picnic baskets for an outdoor experience, this spot is less known for bird watching. After taking in the beauty of Morbe Dam, don't miss exploring Kondana Caves, just a 30-minute drive away. History comes alive before your eyes in this maze of ancient Buddhist architecture.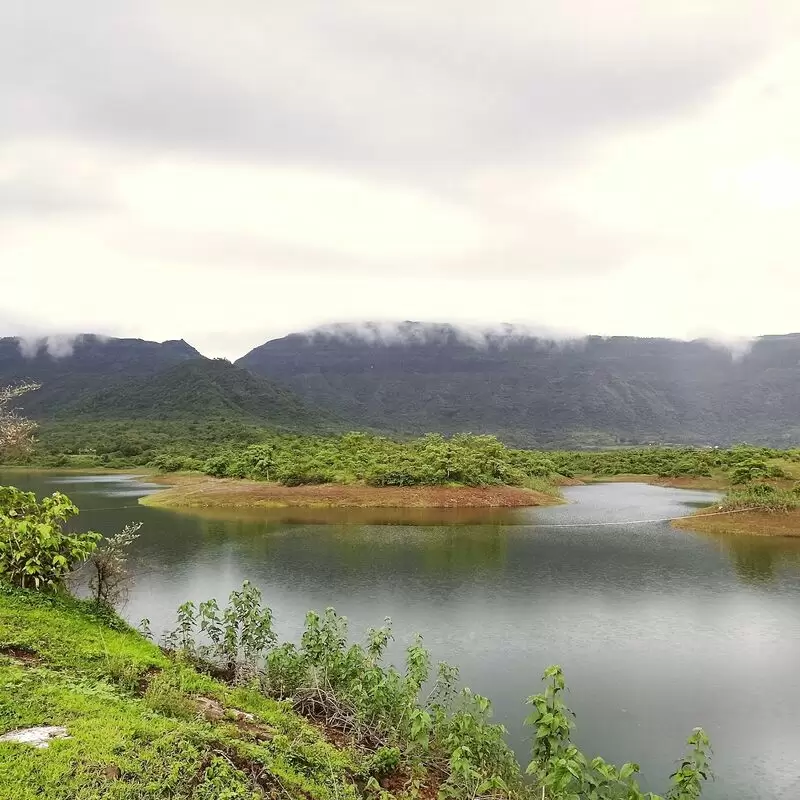 Morbe dam
Morbe Dam, Maharashtra 410206
Monday - Sunday: Open 24 hours
22. Gadeshwar Lake
Set against the stunning backdrop of the Sahyadri Mountains, Gadeshwar Lake is a must-see in Karjat. It is an ideal place for a picnic amidst nature and the monsoon rains fill the lake to a breathtaking sight. Don't miss the rare phenomenon of cloud overflow, where clouds seem to spill from the mountain peaks into the lake! Just a short drive away is the enchanting Kondeshwar Temple, an ancient architectural marvel set amidst dense forests and cascading waterfalls.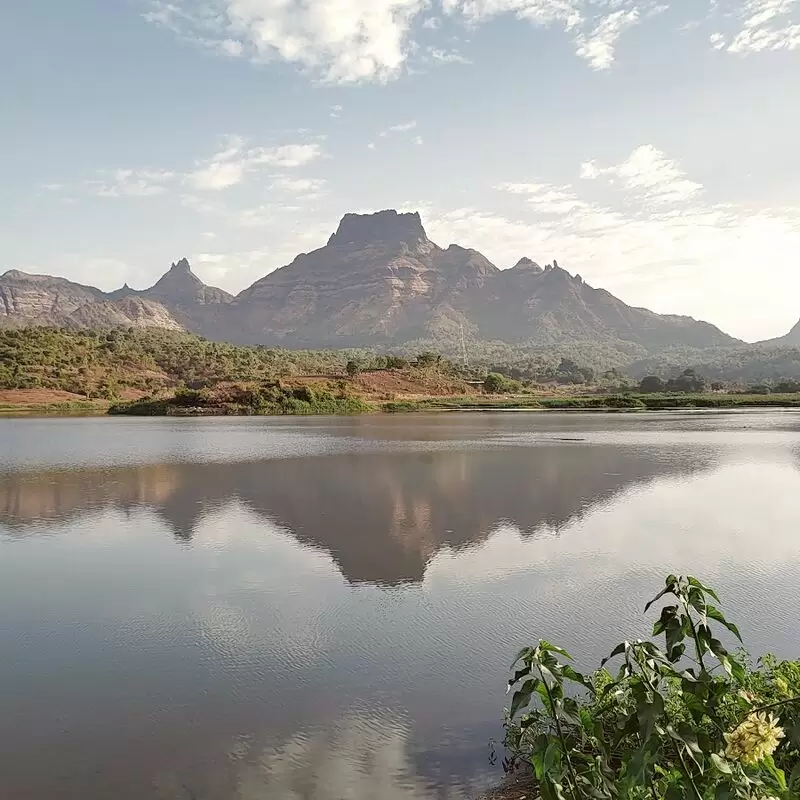 Gadeshwar Lake
26JW+RFV, Maldunge
23. Shingroba Mandir

If you want to take a fascinating spiritual journey, you should explore the Shingroba Mandir in Karjat. This temple, dedicated to Lord Shiva, is famous for its serene atmosphere and holy aura. It is surrounded by lush greenery and attracts attention with its magnificent traditional architecture.

An insider tip is to visit during Mahashivratri, when the temple comes alive with spectacular festivities. Just a stone's throw away, you can visit the Kondana Caves and experience a touch of history and local lore. This combination makes for an unforgettable day trip that truly captures the Karjat experience.

Shingroba Mandir
Q993+27F, Old Khandala Ghat, Khopoli
24. Bhivgad Bhimgad Fort
A visit to the Bhivgad (Bhimgad) fortress is like peering into a historical treasure chest packed with tantalizing natural beauty. Trekking lovers will delight in the moderate difficulty of the climb, punctuated by sweeping panoramic views of the mountainous landscape. You can discover the remains of the fort's history, including an ancient water cistern. In the immediate vicinity is the more challenging Kothaligad (Peth) Fort, which will further enrich your exploration of Karjat.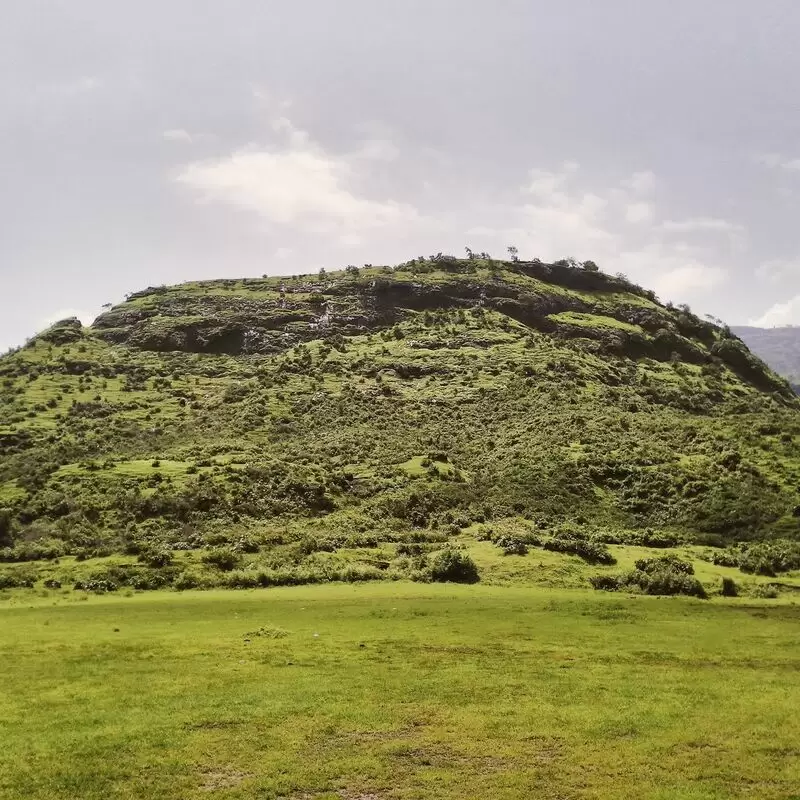 Bhivgad Bhimgad Fort
W98M+6G3, Gaurkamat
25. Little Chowk Point Matheran
Discover the mesmerizing beauty of Little Chowk Point in Matheran, a hidden gem in Karjat, with a breathtaking panoramic view of the Sahyadri Mountains. As you tread the wishing path, the melodious chirping of birds and the cool breeze accompany you. The remote path with fewer tourists makes the experience even more personal and remarkable. After soaking up the scenery, take a short detour to Louisa Point for an equally enchanting natural spectacle. Matheran, the smallest hill station in India, is waiting to be explored.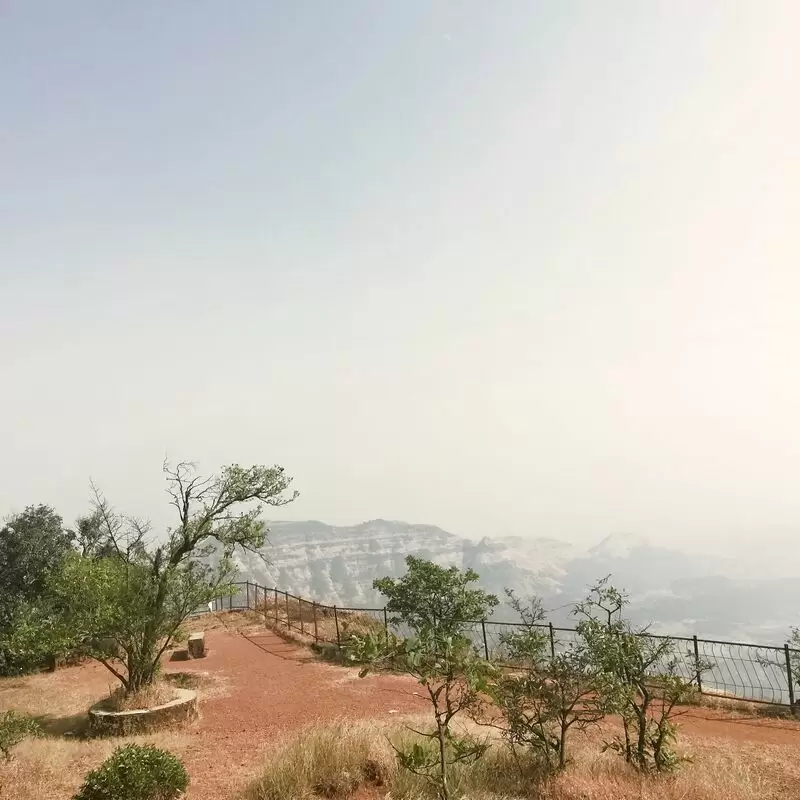 Little Chowk Point Matheran
Dist Raigad, X77C+49M, Matheran
Monday - Sunday: 6:00 AM – 7:00 PM
Best Time to Visit Karjat
The best time to visit Karjat, India, is during the monsoon season (June to September) when the landscape is lush green and the waterfalls are in full bloom. However, for outdoor activities such as trekking and camping, the winter months (November to February) are better with pleasant temperatures and clear skies.
Annual Weather in Karjat
Karjat 3-Day Forecast
Thu, 21 September
Night
75 °F
24 °C
0%
Morning
74 °F
24 °C
78%
Afternoon
83 °F
28 °C
98%
Evening
76 °F
24 °C
96%
Fri, 22 September
Night
74 °F
24 °C
93%
Morning
74 °F
23 °C
91%
Afternoon
77 °F
25 °C
0%
Evening
75 °F
24 °C
0%
Sat, 23 September
Night
75 °F
24 °C
64%
Morning
74 °F
23 °C
79%
Afternoon
79 °F
26 °C
81%
Evening
74 °F
23 °C
64%
Questions & Answers

What is the primary language spoken in Karjat?

In Karjat, the majority of the population mainly speaks Marathi, the official language of the state of Maharashtra, in which Karjat is located. In addition to Marathi, people in this region also speak Hindi and English, the latter being used primarily in business and in most schools. Given the diversity of the population, it is also not uncommon to hear other regional Indian languages.

How's the local cuisine in Karjat?

The local cuisine in Karjat is predominantly Maharashtrian with a fusion of South and North Indian flavors. It offers a delicious range of spicy and aromatic dishes such as Puran Poli, Misal Pav, Pithla Bhakri and a variety of seafood. Karjat is known for its organic farming and also offers fresh, locally grown vegetables and fruits. For a sweet ending, don't miss the famous dessert Modak. The region is also known for its masala chai, a spiced version of traditional Indian tea.

What are the transportation options in Karjat?

Karjat offers several transportation options to get around. The city is very accessible by train, as Karjat Railway Station provides a connection to Mumbai, Pune and other major cities. Auto rickshaws and local cabs are readily available for local transportation. Alternatively, State Road Transport Corporation buses are also an affordable alternative for travel within Karjat. For those who prefer to drive, car rental agencies are also available in the region. However, the frequency of public transportation is lower compared to major cities.

How safe is Karjat for solo travelers?

Karjat, a quiet town in Raigad district of Maharashtra, is generally considered safe for solo travelers. The people of the town are hospitable and respect tourists. However, it is always advisable to take the usual precautions, such as informing someone of your plans and having emergency contacts ready. The city is well lit and populated until late, and the local police are responsive. Public transportation is readily available, which also contributes to overall safety.

What kind of wildlife can I expect to see in Karjat?

Karjat is surrounded by nature and is home to a variety of wildlife. During your explorations you may encounter species such as langurs, various deer species, wild boars and peacocks. Rare species like leopards also live in the region, but are rarely seen. The area is also home to a variety of bird species, making it a birdwatcher's paradise. It offers a unique mix of wildlife and gives you the opportunity to immerse yourself in the splendor of nature.

Is there any dress code I should follow in Karjat?

There is no specific dress code in Karjat, but it is advisable to dress modestly out of respect for the local culture. Due to the typically warm and humid climate in the region, lightweight, breathable fabrics are preferred. If you plan on hiking or exploring outdoor sites, be sure to wear comfortable clothing and appropriate footwear. Ultimately, your choice of clothing should be based on the activities you plan to do and the time of year you will be visiting the country.

Can you tell me about the local culture and traditions in Karjat?

Located in the Indian state of Maharashtra, Karjat has a rich cultural heritage deeply rooted in tradition. The locals, who speak mainly Marathi, celebrate lively festivals such as Ganesh Chaturthi, Diwali and Holi with great fanfare, showcasing dance, music and traditional foods. Their artistic inclinations are expressed in numerous folk dances and music. The villagers are deeply religious and have a great reverence for nature, which is reflected in their way of life and local practices. Despite urban influence, they have maintained a harmonious balance with their centuries-old customs.

Is vegetarian food easily available in Karjat?

Yes, vegetarian food is easily accessible in Karjat as Indian vegetarian cuisine is widely available in the region. Several restaurants and sidewalk cafes offer a wide variety of vegetarian dishes, including popular Indian dishes such as dosa, idli, samosa, and various vegetable curries. In addition, some places also have international vegetarian options. It is always advisable to ask about the ingredients used, as local cuisine may contain dairy products.

Are there any medical facilities or hospitals in Karjat?

Yes, Karjat, India, offers adequate medical facilities for both locals and travelers. The primary health center in the city caters to basic medical needs. There is also the Dhirubhai Ambani Hospital in the nearby town of Lodhivali and the Ayushakti Ayurved Health Center in Dhak Village for comprehensive medical care. In emergencies, major medical facilities in Mumbai, about a two-hour drive from Karjat, provide comprehensive medical services.

How can I respect local customs and traditions?

When visiting Karjat, be sure to respect local customs by dressing modestly, especially when visiting religious sites. Always ask permission before taking photos of locals and religious sites. Avoid displaying affection in public, as this is a cultural issue in India. Respect local etiquette at meals and understand that the right hand is used to eat and offer things. Patience and courtesy are highly valued, so show courtesy in all interactions.

How is the nightlife in Karjat?

Nightlife in Karjat is not as hectic as in the big cities. This small town in Raigad district is more about quiet nature, beautiful scenery and outdoor adventures than urban nightlife escapades. The stores usually close earlier in the evening. However, for those who want a quiet evening under the stars, some resorts and inns offer fireside chats and local cultural performances - perfect for an authentic, relaxing evening in this quiet part of India.

What currency is accepted in Karjat?

The official currency accepted in Karjat, India is the Indian Rupee (INR). It is advisable that travelers carry some local currency and cards, as smaller merchants may not accept foreign currency or cards. Cash can be withdrawn from ATMs in the city. International credit and debit cards are usually accepted at larger establishments such as hotels and restaurants. However, it should be noted that some international fees may apply.

Is there good internet connectivity in Karjat?

Yes, Karjat is a well-developed city in the Indian state of Maharashtra that has reliable Internet connectivity. Both wired broadband and Wi-Fi services are readily available in commercial and residential areas. Most local cafes, restaurants and hotels also offer free Wi-Fi to their customers. However, the speed may vary depending on the location. It is also worth noting that local sim cards with data plans are available, which is beneficial for tourists. Mobile operators also have good network coverage in Karjat.

Are credit cards widely accepted in Karjat?

Yes, credit cards are accepted in most places in Karjat. However, it is advisable to have some cash with you as well, especially for smaller purchases such as street food, shopping at local markets, or in remote areas where digital transactions may not be possible. Larger hotels, restaurants and shopping malls usually have card payment facilities. There are also numerous ATMs if you need cash.

Do they have Uber or any other ride hailing services in Karjat?

Yes, there are ride services in Karjat, India, including popular ones like Uber and Ola. You can use their respective apps to book a cab from anywhere in the city. You can also hire local cabs, which are also commonly available. However, keep in mind that internet connection can sometimes be unreliable in certain remote locations. Therefore, plan your trips in advance to avoid any inconvenience.

What emergency numbers should I have on hand in Karjat?

When traveling Karjat, India, be sure to have the following emergency contact numbers on hand. For medical emergencies, dial 108. In case of a crime or if you need police assistance, dial 100. For fire-related emergencies in Karjat, dial 101. If you have any problems with women's safety, contact the women's phone at 1091. Please remember that these numbers are toll-free and work around the clock.

Are there any local markets in Karjat?

Yes, Karjat has a vibrant local market scene. The main market, known as Karjat Bazaar, offers a variety of goods ranging from fresh local produce to textiles and handicrafts, making it a hub for tourists and locals alike. There are also several roadside stalls and vendors offering a plethora of snacks and local delicacies. Shopping at these markets gives you a taste of the local culture and traditions of Karjat.

How widespread is English spoken in Karjat?

English is not the main language in Karjat, India; the local language is Marathi. However, in the touristy areas, people who work in the tourism industry, such as hotel staff and tour guides, speak English to communicate with international visitors. In addition, the younger generation and educated population can also converse in English. However, English proficiency is not expected to be widespread among the general population.

Can I drink tap water in Karjat?

Although India has improved its water infrastructure in many ways, it is advisable not to drink tap water in Karjat, India. Instead, tourists are advised to drink bottled water, which you can easily find in local stores. Drinking tap water may not be safe, as the water may be treated differently than what your stomach is used to. Especially for travelers, it is always better to take precautions to avoid possible health problems.

Is it easy to find English speaking guides in Karjat?

Yes, it is generally easy to find English-speaking tour guides in Karjat, India. The tourism industry in India is quite extensive and caters to international visitors, so many tour guides are fluent in English. You can find them at the main tourist sites, in hotels or through travel agencies. However, it is advisable to book in advance to ensure you get an English-speaking guide.

What's the situation with Covid-19 in Karjat?

As a guide, I would like to point out that the current situation regarding COVID-19 may vary and it is advisable to check the latest data from reliable sources. Measures such as wearing masks, hygiene measures and social distancing are generally implemented in Karjat. Certain restrictions or guidelines may apply to tourist attractions and accommodations. Vaccination is encouraged and facilitated, but fluctuations in case numbers may affect local regulations.

How prevalent is tipping in Karjat?

Tipping is common in Karjat, India, but not mandatory. It is at the discretion of the individual, similar to other parts of India. Service personnel, cab drivers and tour guides are usually happy to receive a small tip as a token of appreciation for their services. The amount of the tip can range from 10% to 15% of the total bill, or a lump sum can be paid for smaller services. However, be sure to tip in cash, as this is the most accepted form of gratuity.

What are the restrictions or laws about alcohol in Karjat?

In Karjat, as in other parts of Maharashtra, the legal drinking age is 25 and the legal drinking age for beer and wine is 21. Public drunkenness and consumption of alcohol in undesignated areas is not encouraged. All establishments serving alcohol must have a legal permit. Consumption, transportation and possession of alcohol without a valid permit may be punishable by law. These regulations are subject to change, so it is recommended to check them before traveling.

Feedback

I hope you found this article informative and helpful. I'm eager to improve the content and make it even more valuable for you. If you have any feedback or suggestions, I would love to hear from you.

Do you have any tips or hidden gems that you think should be added to the list? Are there any areas that you feel could use more explanation or clarification?

Your input is greatly appreciated and will help us to continue providing high-quality content that meets your needs and interests. Please feel free to share your thoughts.