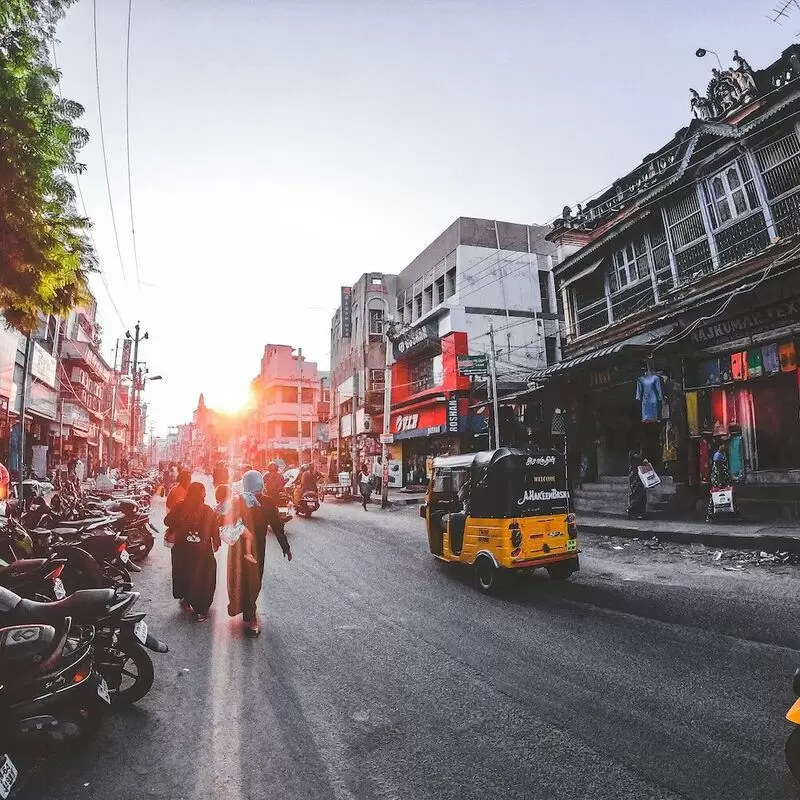 1. Meenakshi Amman Temple

In Madurai, a city rich in cultural heritage, you can't miss the impressive Meenakshi Amman Temple. This 2,500-year-old architectural marvel is adorned with over 33,000 sculptures - a visual symphony not to be missed!

Insider tip: Be sure to check out the intricate artwork in the Hall of a Thousand Pillars. After exploring the temple, the nearby Thirumalai Nayak Palace is just a short 10-minute drive away, letting you delve deeper into the region's enchanting history.

Meenakshi Amman Temple
Madurai Main, Madurai

Monday - Sunday: 9:00 AM – 7:00 PM
2. Arulmigu Kallalagar Temple Azhagar Kovil
Enrich your spiritual journey with a visit to Arulmigu Kallalagar Temple, a stunning architectural marvel with deep-rooted traditions. Located on the picturesque Alagar Hills, this sacred shrine promises to nourish your soul. The temple's carvings are known to be as expressive as poetry. Add a golden touch to your pilgrimage by sampling the unique sweet dumpling "Azhagar Kovil Dosai" - a delicacy not to be missed. Breathe in the tranquility at Noopura Gangai, a significant waterfall within walking distance of the temple.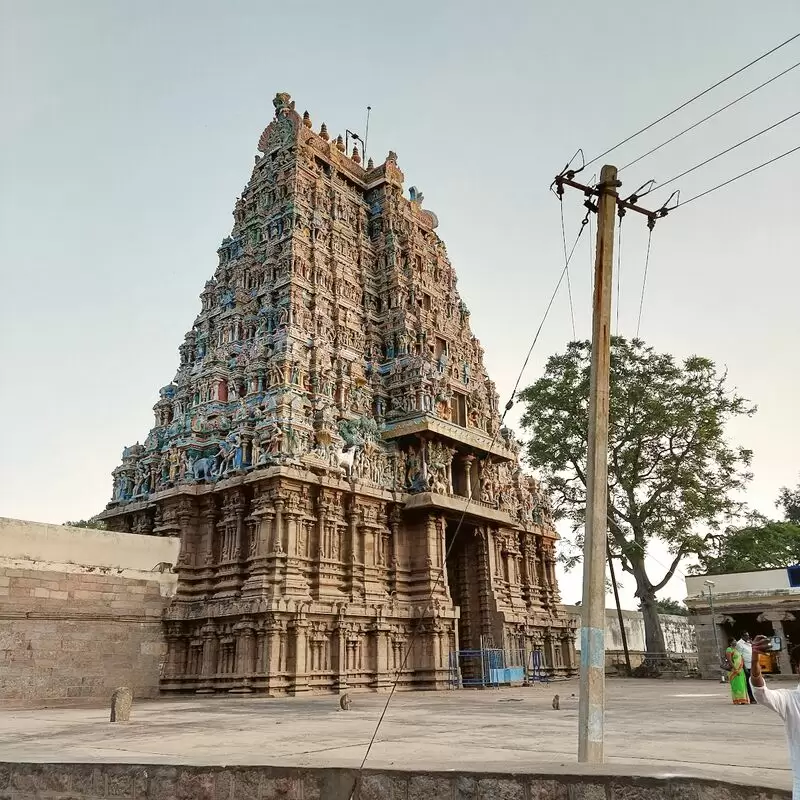 Arulmigu Kallalagar Temple Azhagar Kovil
63 staff qtrs, Alagar Kovil Main Rd, Madurai
Monday - Sunday: 6:00 AM – 12:30 PM, 3:30 – 8:00 PM
3. Arulmigu Subramaniya Swami Temple,
Immerse yourself in India's rich spiritual heritage at the "Arulmigu Subramaniya Swami Temple" in Madurai. This sacred temple, decorated with ornate woodwork, is dedicated to Lord Muruga and is known for its vibrancy during the colorful Thaipusam festival (usually in January-February). Don't forget to taste the "prasadam" (divine offering) that is distributed at the end of the service. Just 8 km away you can explore another marvel, the iconic Meenakshi Temple - don't miss its magnificent evening procession!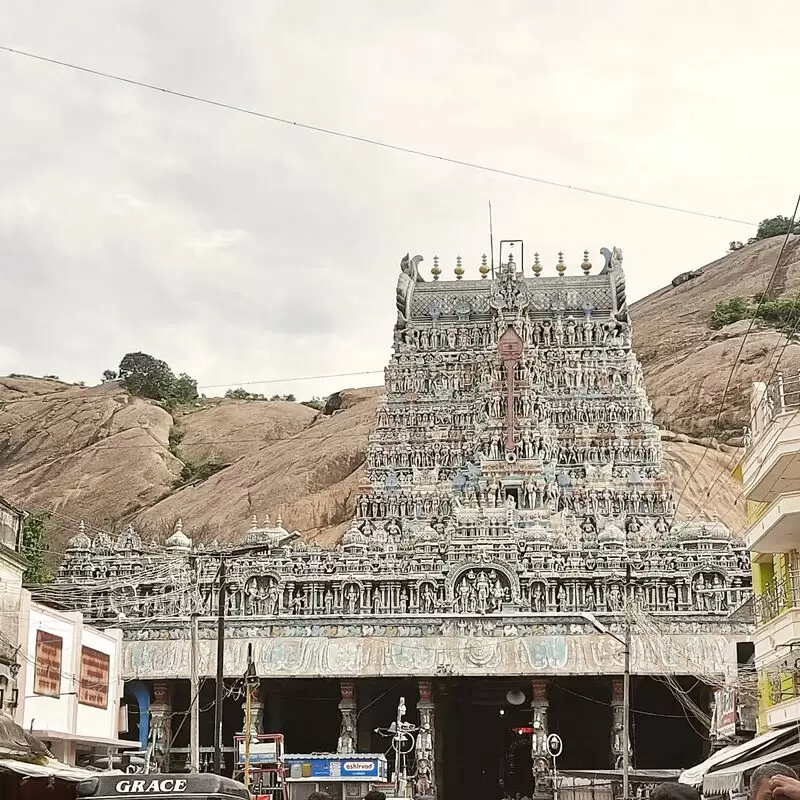 Arulmigu Subramaniya Swami Temple,
146a, Big Car St, Thiruparankundram
Monday - Sunday: 8:00 AM – 10:00 PM
4. Thirumalai Nayakkar Mahal Madurai

Discover the splendor of Dravidian architecture at the Thirumalai Nayakkar Mahal, Madurai's famous 17th-century palace. Marvel at the colossal columns, dramatic archways and intricate carvings - a testament to the unparalleled splendor of the Naik. Enjoy the sound and light shows depicting historical events - a must for history buffs. Just 3 km away, the Meenakshi Amman Temple is waiting for you to explore.

Insider tip: Don't miss the reenactment of Thirumalai Nayak's audience assemblies in the courtyard, featuring rich cultural performances.

Thirumalai Nayakkar Mahal Madurai
W47F+XHJ, Palace Rd, Mahal Area, Madurai Main, Madurai

Monday - Saturday: 9:00 AM – 1:00 PM, 1:30 – 8:00 PM
Wednesday - Sunday: 9:00 AM – 1:00 PM, 1:30 – 5:00 PM, 6:00 – 8:30 PM
5. Shri Koodal Azhagar Temple
Experience the serenity and history of Shri Koodal Azhagar Temple, an important religious site in Madurai. It is not just a temple, but a remarkable testimony to the Dravidian style of architecture and artistry. It is named after the incarnation of Lord Vishnu and has a mystical charm that you should not miss. Look out for the intricate carvings and sculptures, especially on the doors of the temple. And nearby, you can visit the famous Meenakshi Amman Temple, which adds to your Madurai sightseeing tour.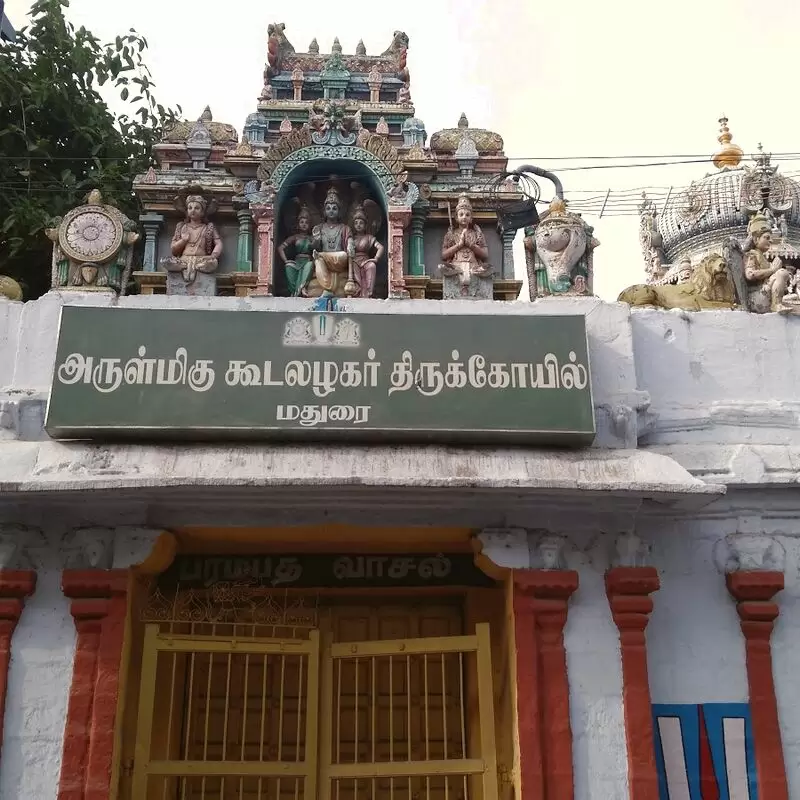 Shri Koodal Azhagar Temple
Koodal Alagar Perumal Koil Street, W477+PGC, Pallivasal Ln, Near Periyar Bus Stand, Periyar, Madurai Main, Madurai
Monday - Sunday: 6:30 AM – 12:00 PM, 4:00 – 7:30 PM
6. Vaigai Dam
Vaigai Dam in Madurai is an architectural marvel that impresses everyone with its serene beauty and panoramic views. It is not only a dam, but also a wonderful picnic spot with lush green gardens where you can relax away from the hustle and bustle of city life. For insiders, a visit is recommended at sunset, when the sky turns unforgettable colors. Nearby is the still-functioning Theppakulam, a historic temple tank that is well worth a side trip. Discover the intertwined stories of technology and nature at this fascinating site!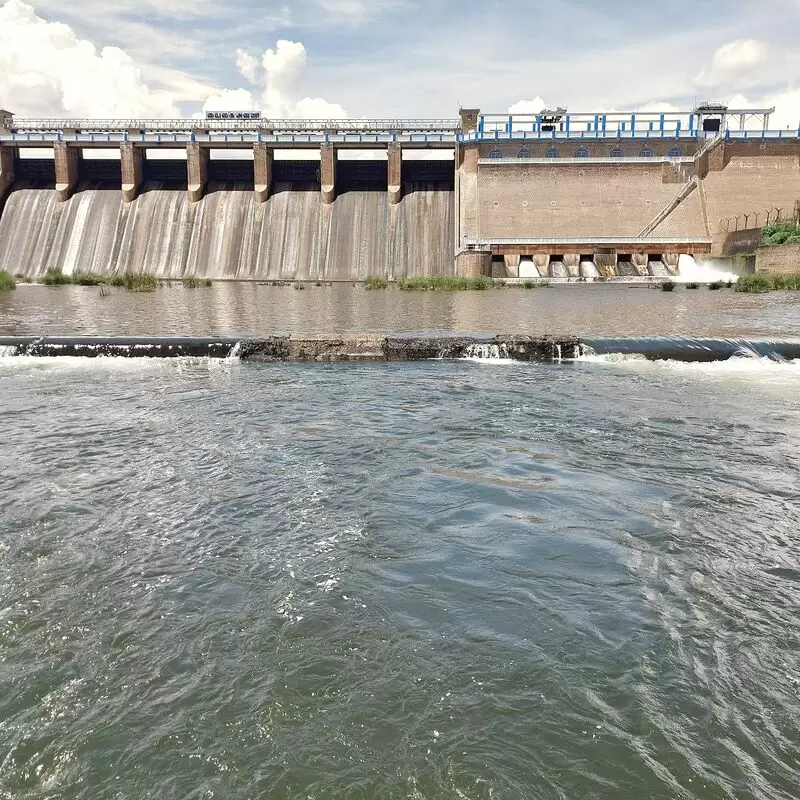 Vaigai Dam
3H3Q+FV8, Guest House Rd, Melmangalam
Monday - Sunday: 6:00 AM – 6:00 PM
7. Samanar Jain Hills Keelakuyilkudi
Exploring the Samanar Jain Hills, Keelakuyilkudi, immerses you in India's rich Jain heritage. With its ancient inscriptions and carvings dating back to the 1st century BC, it is a hidden historical treasure. Don't miss the eerily beautiful Seetha Cave. Another highlight of your visit is the village of Keelakuyilkudi, not far away, where ancient rock paintings tell stories of days long gone. A step back in time for art, archeology and history lovers!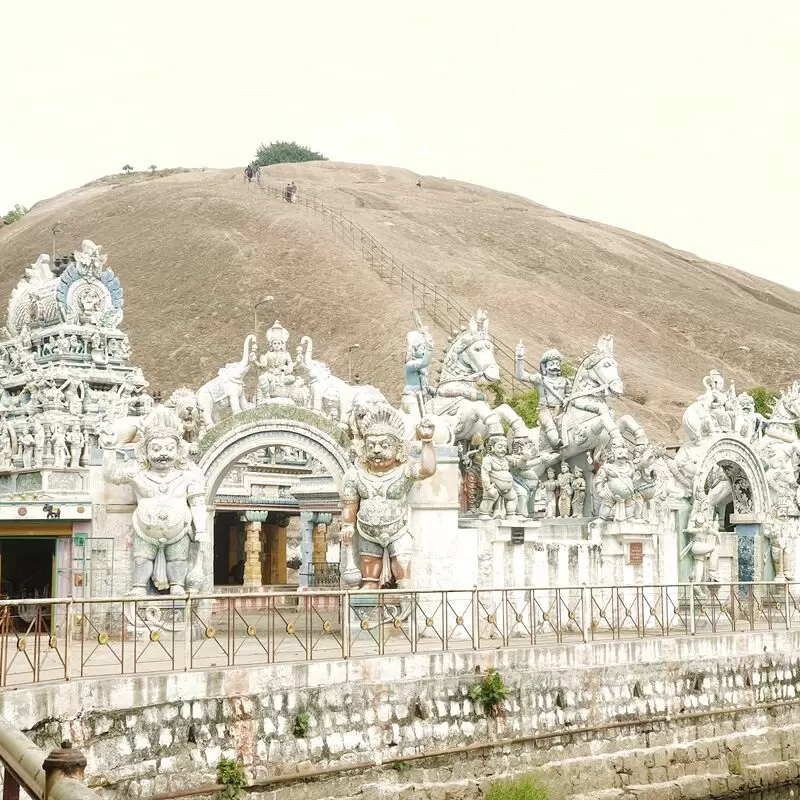 Samanar Jain Hills Keelakuyilkudi
W2CX+VHH, Madurai
8. Maariamman Kovil Teppakulam
Venture into the Maariamman Kovil Teppakulam, the mesmerizing temple tank that sprawls majestically over a vast area. Part of the lively Float Festival, its charm multiplies when the tank is filled and the temple float lights up the water. Visit when the tank is full to witness this spectacle. Your lenses will also love the reflection of the calm sky in the reservoir - a painter's dream. Just 5 km away is the famous Meenakshi Amman Temple, which will further enrich your stay at this heritage site.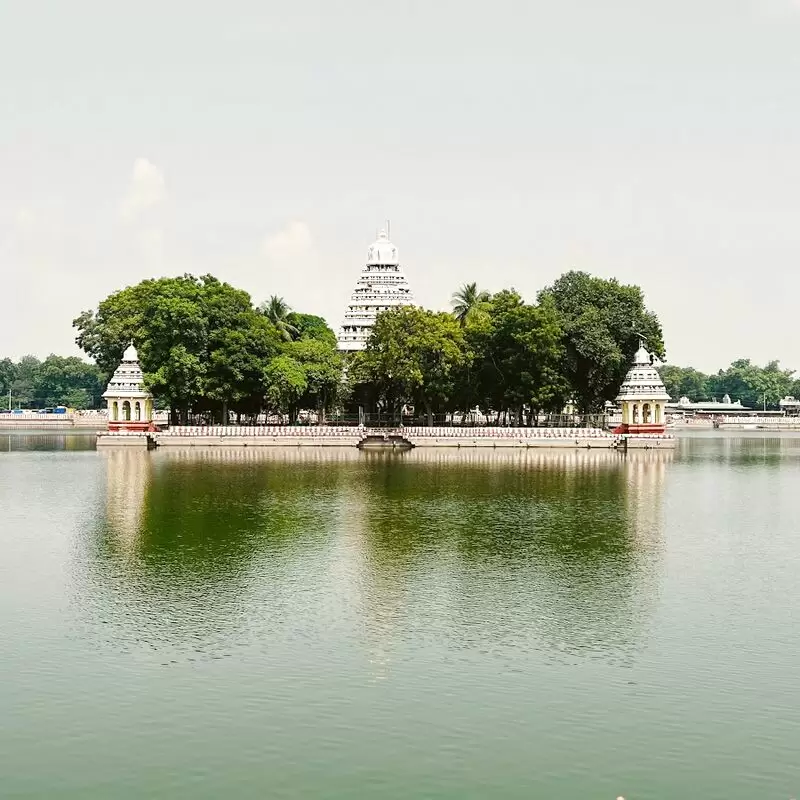 Maariamman Kovil Teppakulam
Mariamman Nagar, W46X+57G, Meenakshi Nagar, Madurai
Monday - Sunday: Open 24 hours
9. Gandhi Memorial Museum

The Gandhi Memorial Museum in Madurai is a treasure trove of history that takes you back to India's struggle for independence. Housed in a 17th-century palace, it features a detailed account of Mahatma Gandhi's life, as well as preserved items such as his glasses and scarf.

An insider tip: Don't miss the section displaying the blood-stained garment Gandhi wore when he was assassinated. Just a few steps away is the huge Murugan temple Thirupparamkunram, a mystical place carved into a hill.

Gandhi Memorial Museum
Collector Office Rd, Alwarpuram, Madurai

Monday - Saturday: 10:00 AM – 1:00 PM, 2:00 – 5:45 PM
Sunday: Closed
10. Arulmigu Sri Pandi Muneeswaran Temple
The Arulmigu Sri Pandi Muneeswaran Temple in Madurai is a jewel waiting to be discovered by spiritual enthusiasts. With its distinctive Dravidian architectural style, it offers an authentic insight into the rich Hindu culture. The serenity that emanates from its tranquil atmosphere provides a spiritual retreat. It is especially fascinating during its religious festivals! Not to be missed is the nearby Koodal Azhagar Temple, an ancient shrine dedicated to Lord Vishnu and featuring wonderful mythological murals.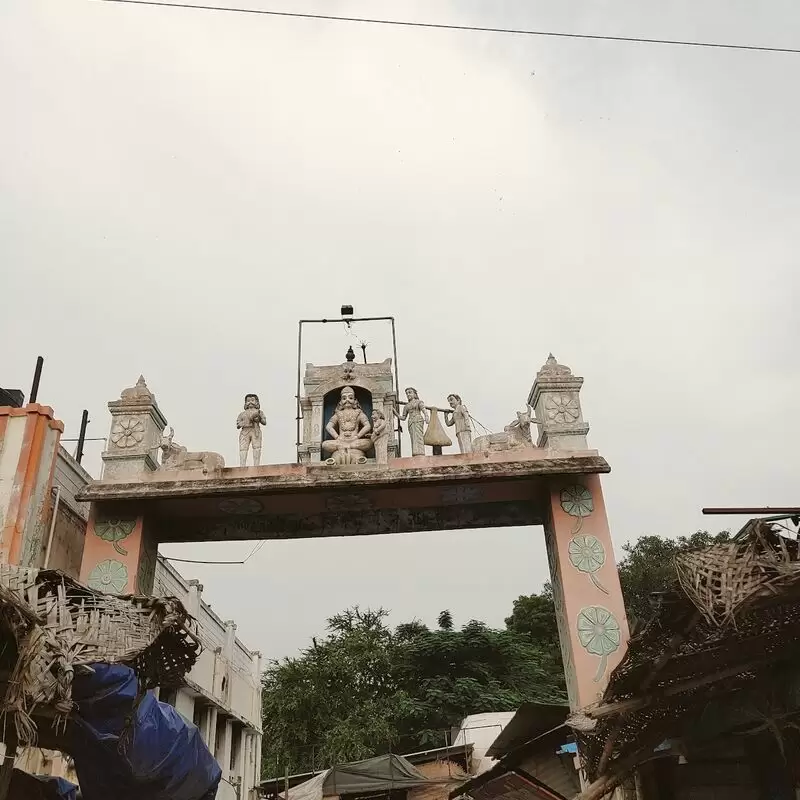 Arulmigu Sri Pandi Muneeswaran Temple
Sakthi, W5M9+QC9, SH 33, Karuppayurani
Monday - Sunday: 6:00 AM – 8:00 PM
11. Inmaiyil Nanmai Tharuvar Temple
The Inmaiyil Nanmai Tharuvar Temple is a must-see in Madurai and is known for its phenomenal architecture and divine tranquility. Amidst history, devotees believe that their prayers are answered here. A special feature of this temple is the beautiful carvings depicting various deities and mythological stories. Do not miss the opportunity to attend the majestic Arudra Darshan Festival, which is a real feast for the eyes and the soul. Nearby, the famous Meenakshi Amman Temple is just a short walk away, revealing another level of Madurai's spiritual treasures.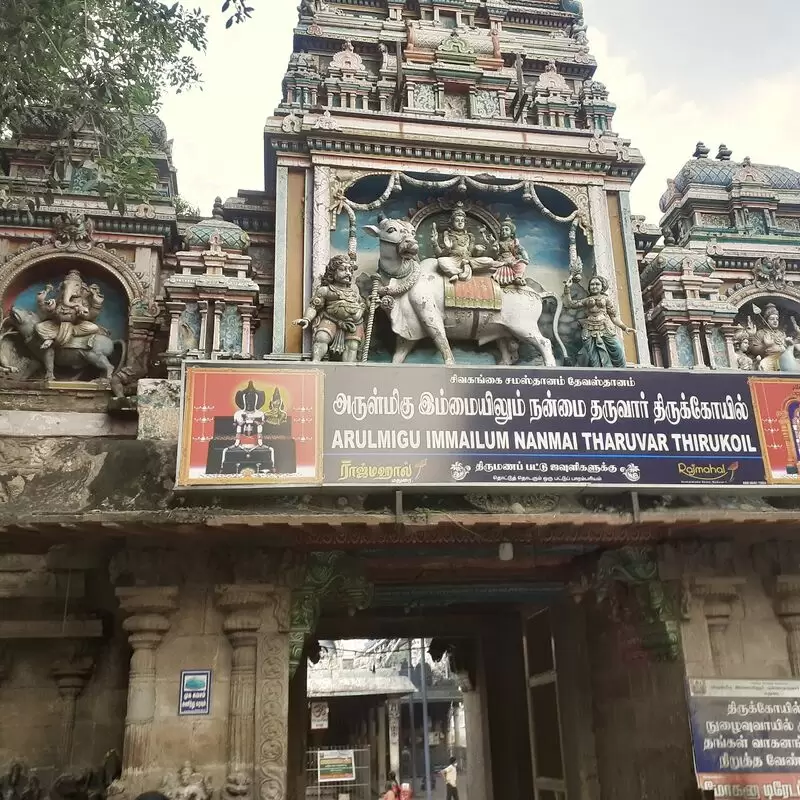 Inmaiyil Nanmai Tharuvar Temple
15, Arisekara St, Periyar, Madurai Main, Madurai
Monday - Sunday: 6:45 AM – 12:00 PM, 4:30 – 9:00 PM
12. Kutladampatti Falls
Explore the pristine natural beauty of Kutladampatti Falls, a charming retreat near Madurai. Relax amidst the breathtaking water cascade, nestled in lush greenery. Listen to the unique sounds of nature, and remember to wear sturdy shoes for the hike. This unusual destination is a nature lover's paradise. Nearby, you can discover ethnic handicrafts at Shilpgram, a thriving rural handicraft complex, and spend a full day of adventure and exploration.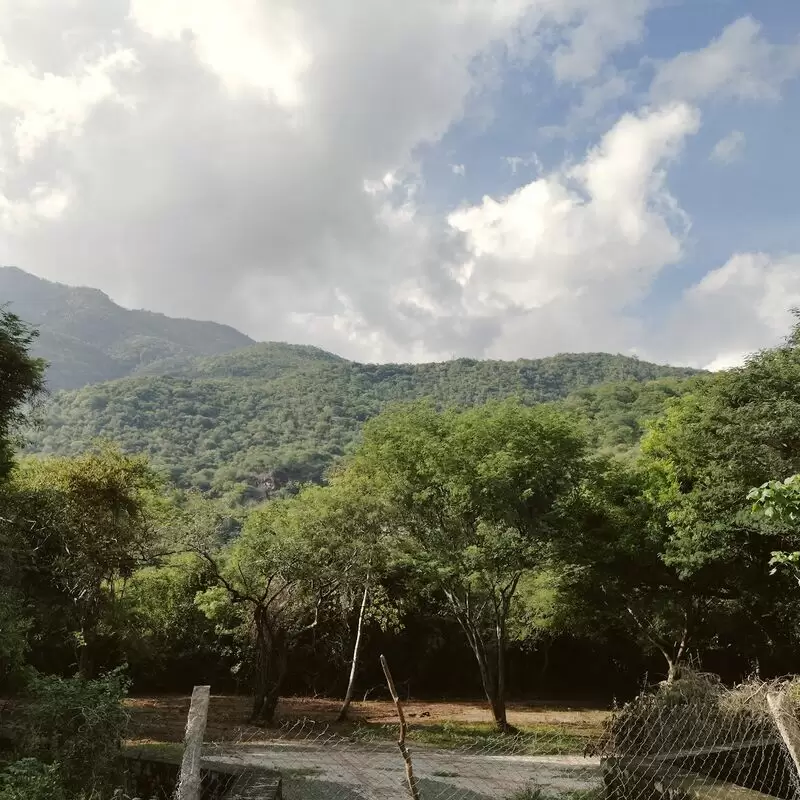 Kutladampatti Falls
Madurai Kutralam, Water Falls Rd, Sirumalai R.F.
13. Rajaji Park
Step into the tranquil milieu of Rajaji Park. This green Eden, named after renowned lawyer and politician C. Rajagopalachari, is a perfect break from the hustle and bustle of city life. Enjoy the enchanting sway of the flowers and trees. The statue of freedom fighter Subramaniya Siva tells ancient stories and is a favorite spot for morning walks among locals. Feel the pulse of Madurai in this lush retreat. Don't miss the nearby Gandhi Museum, where history echoes in every inch.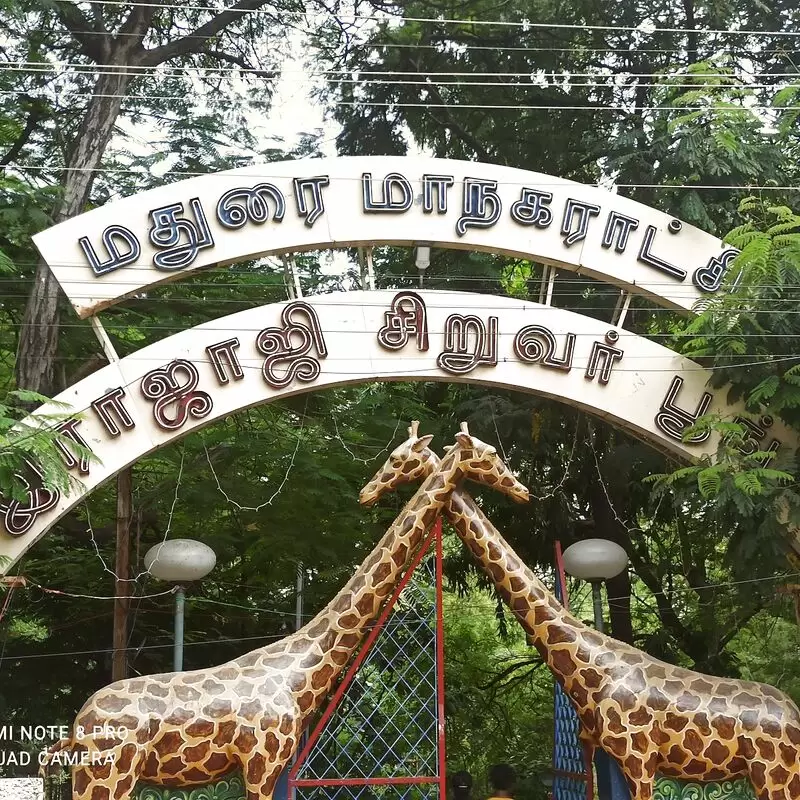 Rajaji Park
W4HP+W68, Gandhi museum Rd, Alwarpuram, Madurai
Monday - Sunday: 10:00 AM – 8:30 PM
14. Madurai Corporation Eco Park
A visit to Madurai Corporation Eco Park is like stepping into a green paradise amidst the bustling city. Escape the hustle and bustle and explore a kaleidoscope of plants, hummingbirds, and aesthetically pleasing sculpture gardens. The highlight is the enchanting musical fountain show. Pro-tip: Don't miss the refreshing sugar cane juice from nearby vendors. Right next door is the enchanting Vandiyur Mariamman Teppakulam, a gigantic temple tank that is a feast for the eyes.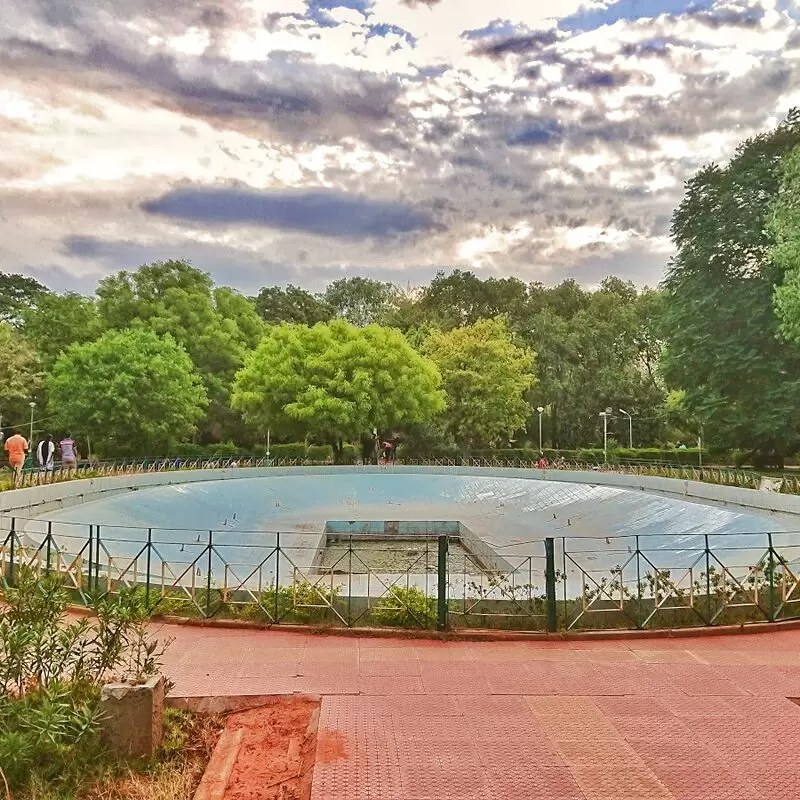 Madurai Corporation Eco Park
Mellur Main Road, W4PQ+38R, Corporation Colony, Dr Thangaraj Rd, Mellur, Madurai
Monday - Sunday: 4:00 – 9:00 AM, 5:00 – 8:30 PM
15. Yanai Malai Ancient Jain hills
Immerse yourself in the ancient history of the Yanai Malai Ancient Jain Hills, an impressive spiritual site in the quiet outskirts of Madurai. The site houses ornate Jain sculptures and inscriptions that date back centuries. Venture into the mysterious cave temples, where cool shadows hold the secrets of mystics from the past. Take a side trip to Pazhamudhir Solai, a verdant temple complex just a few kilometers away. It is best to visit it in the early morning or at dusk to enjoy the fascinating view of the city and the countryside.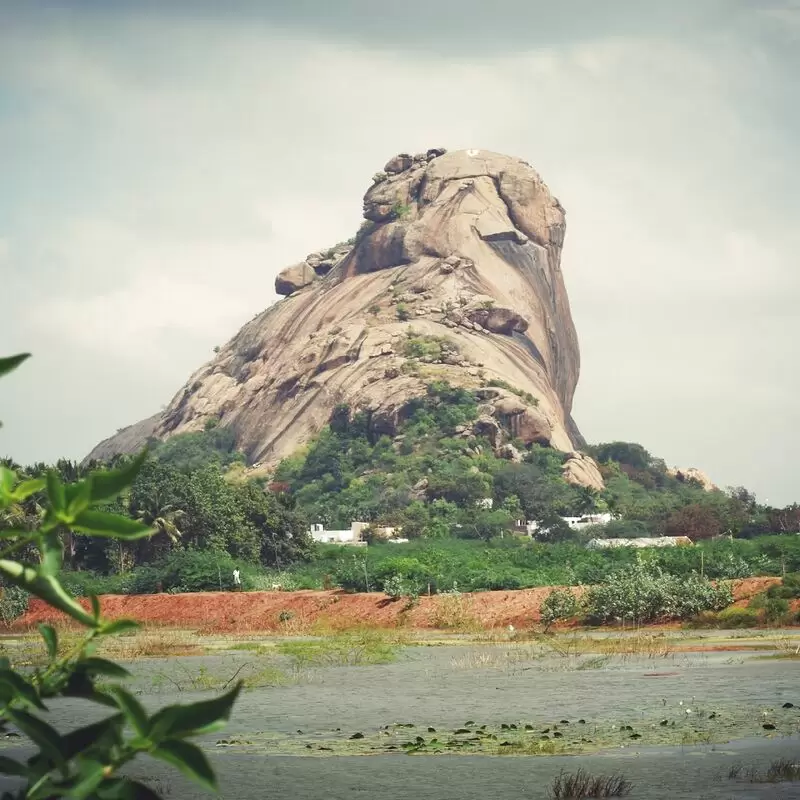 Yanai Malai Ancient Jain hills
X58V+X2R, Narasingam
Monday - Sunday: Open 24 hours
16. Athisayam
Athisayam, which literally means "wonder" in Tamil, is an amusement park in Madurai with an array of breathtaking rides, water slides and entertainment options. Set amidst lush greenery, Athisayam promises an adrenaline rush and plenty of fun and adventure. An overlooked detail - the local food stalls here offer a delicious taste of South Indian cuisine. Moreover, the popular Madurai-Kodaikanal route starts nearby, making Athisayam a wonderful start to an exciting vacation.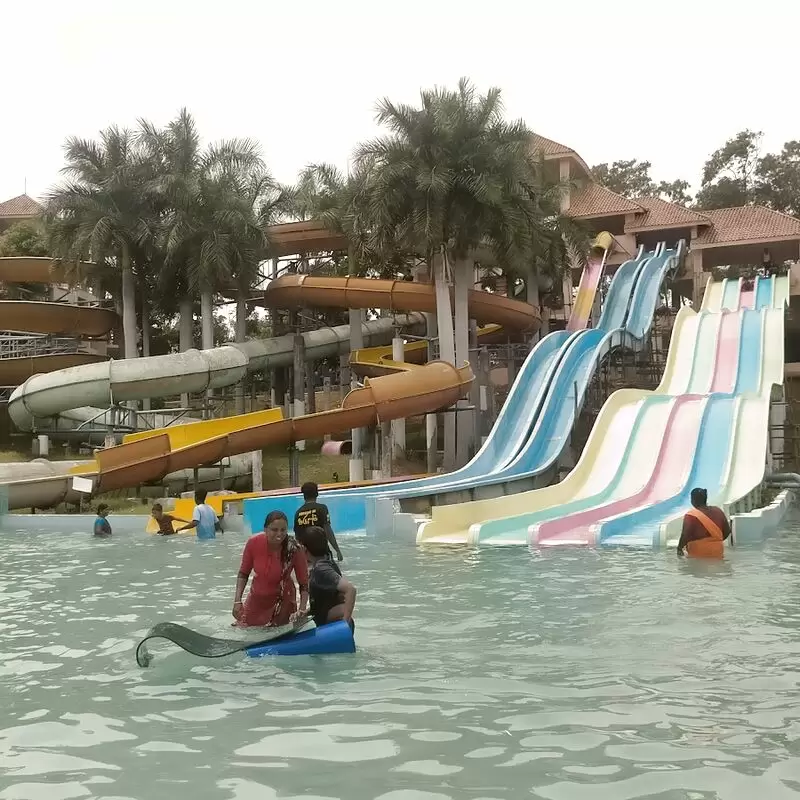 Athisayam
Madurai, Dindigul Main Rd, Paravai
Monday - Sunday: 10:30 AM – 5:30 PM
17. Muthu Tourism
MUTHU TOURISM" in Madurai is your golden ticket to experience the richness of South Indian culture in its most original form. As an insider, I recommend you visit the exquisite Dravidian architecture, sample delicious regional food, or take a tour of the spice markets for which Madurai is famous. After soaking up the essence of Madurai, take a quiet trip to the nearby hill station of Kodaikanal, a cooler retreat with breathtaking views and plantation walks.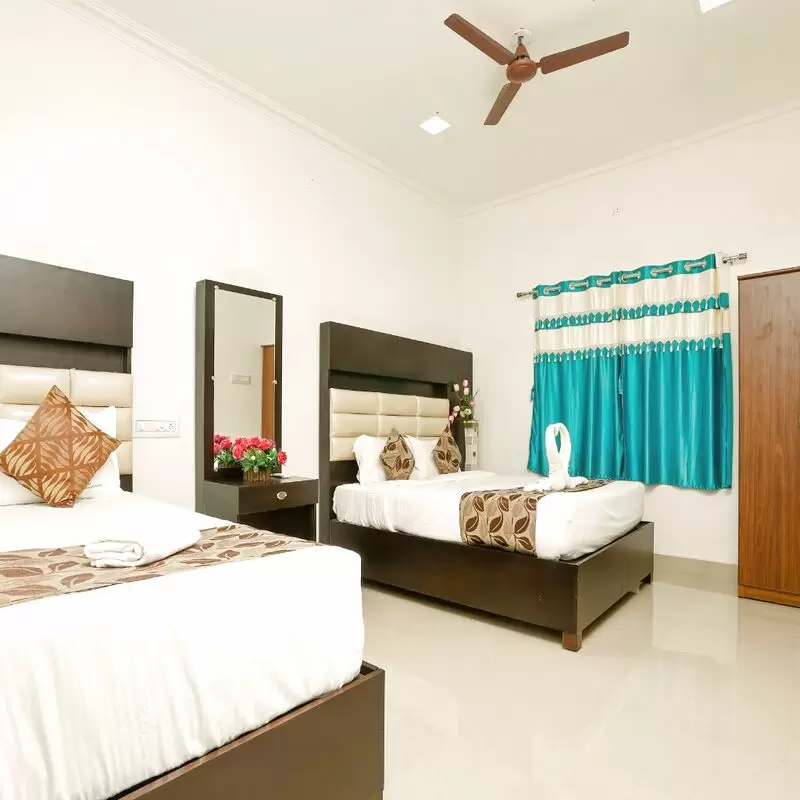 Muthu Tourism
C. MUTHURAKKU, 102, W Perumal Maistry St, Madurai Main, Madurai
Monday - Sunday: Open 24 hours
18. South indian package tourism & Madurai Eco Tourism

South Indian Package Tourism and Madurai Eco Tourism promise an unforgettable journey of discovery through the region's rich culture, exquisite cuisine and spectacular nature. Those of us lucky enough to live here know that Madurai in particular is a treasure trove of ancient temples and architectural marvels.

An insider tip: don't miss going to Dhanushkodi, a mystical ghost town nearby. Also be sure to try the famous Jigarthanda, a local dessert in Madurai that will tantalize your taste buds.

South indian package tourism & Madurai Eco Tourism
10b, 1, Jawahar Nagar 2nd St, Somasundaram colony, S S Colony

Monday - Saturday: 10:00 AM – 6:00 PM
Sunday: Closed
19. Madurai
A visit to "Madurai", the "Athens of the East", is like a magical journey through timeless Indian architecture, history and spirituality. Famous is the Meenakshi Amman Temple, whose stunning Dravidian style features colorful sculptures. Sample the unique Jigarthanda, a local drink, while strolling through the bustling bazaars. Get lost in time at the Gandhi National Museum. A night boat ride on the Vaigai River, twinkling with the city lights, is incomparable. The Pazhamudircholai Murugan Temple, an ancient Hindu shrine set amidst the forests, is just a short drive away!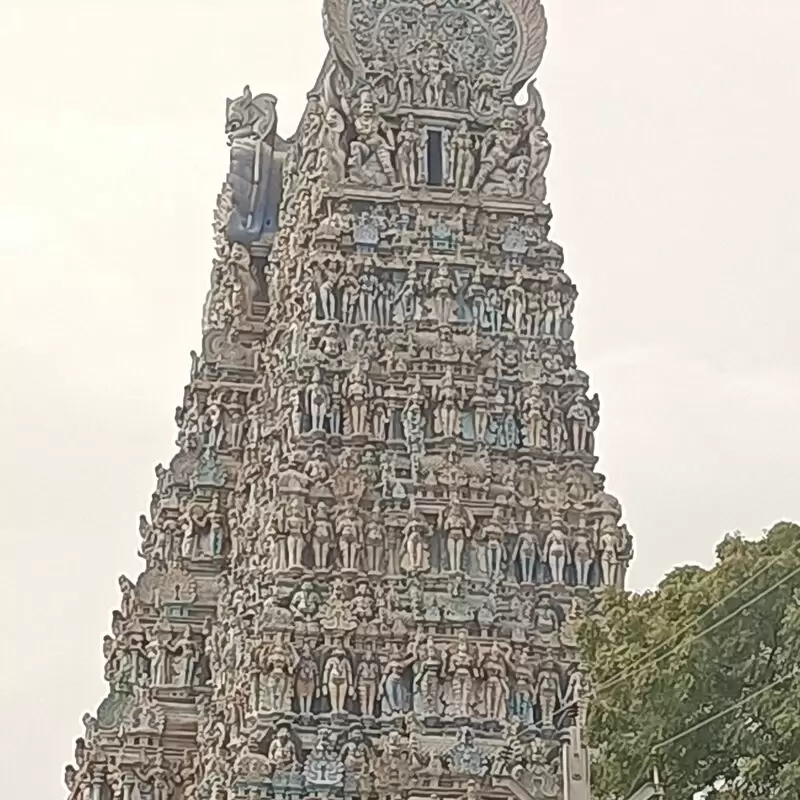 Madurai
W5V4+QF3, Mattuthavani, Madurai
20. Kazimar Big Mosque
Immerse yourself in tranquility amidst the bustling city and visit the Great Kazimar Mosque in Madurai, an oasis of cultural and architectural beauty. Built by Hazrat Kazi Syed Tajuddin, a descendant of the Prophet Muhammad, this mosque is a 13th-century marvel. Break through the crowds and experience the blend of traditional Tamil and Islamic architectural aesthetics. Barely a kilometer away, the world-famous Meenakshi Amman Temple awaits, another architectural marvel to enrich your cultural exploration.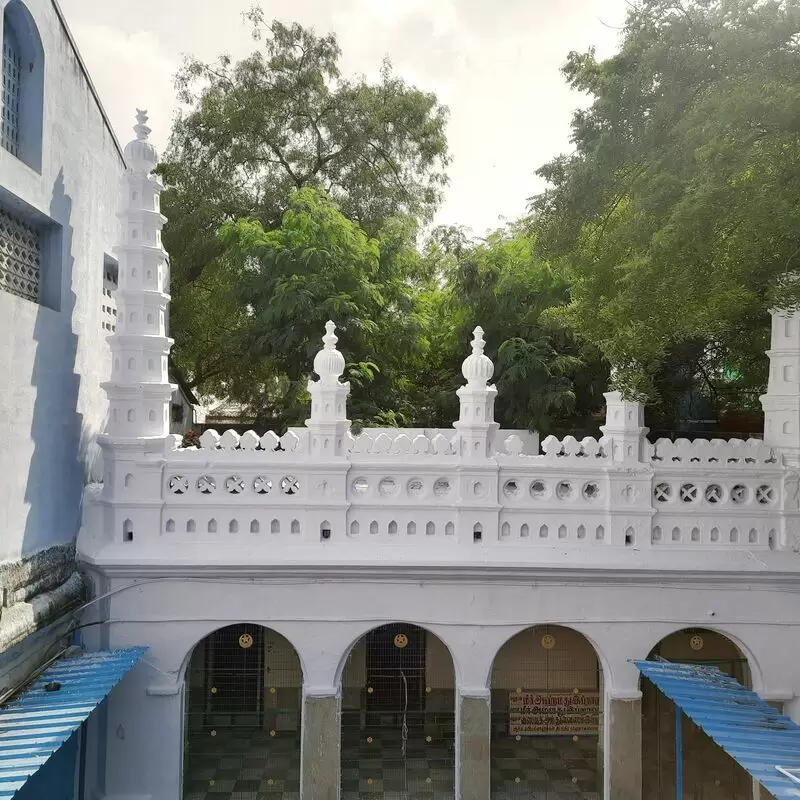 Kazimar Big Mosque
Kazimar St, Periyar, Madurai Main, Madurai
Monday - Saturday: 4:30 AM – 11:00 PM
Thursday: 4:30 AM – 11:30 PM
Sunday: 4:00 AM – 11:00 PM
21. Thirumukkulam Lake Park
Immerse yourself in the serene tranquility of Thirumukkulam Lake Park. This hidden gem in Madurai is a nature lover's paradise and promises a picturesque landscape with various species of flora and fauna. Whispering winds rustling through the trees, enchanting birdsong and a tranquil lake adorn the park, offering visitors moments of relaxation amidst a bustling city. Don't miss the enchanting view of the sunset. By the way, the park is also home to rare bird species. Nearby is the Chinna Sabhai devotional site, which will further enrich your experience.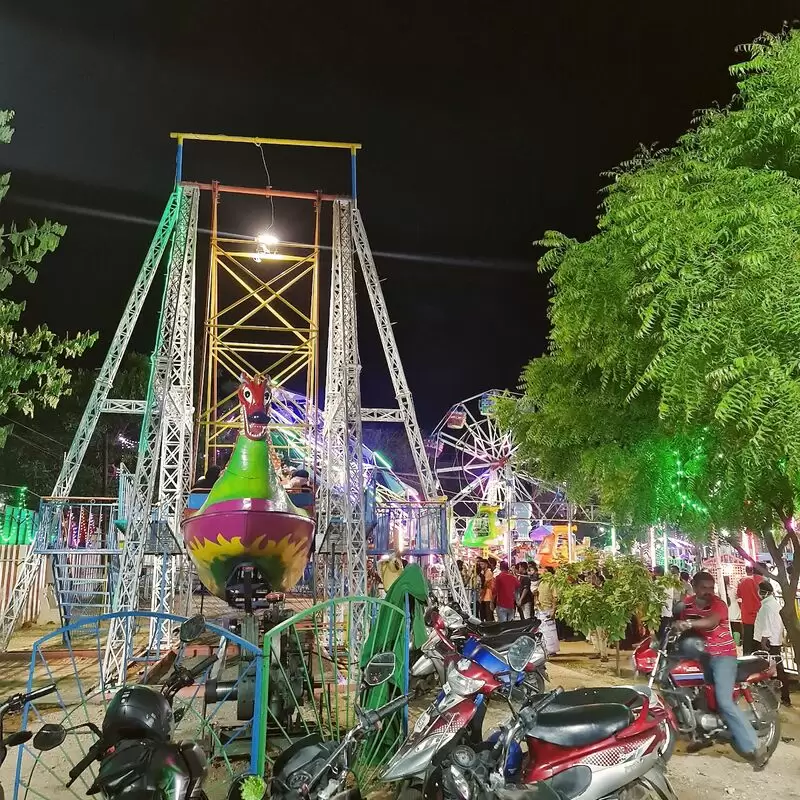 Thirumukkulam Lake Park
#2, Thirumukkulam South Lane, Tallakulam, Chinna Chokikulam
Monday: 12:00 PM – 9:00 AM
Tuesday - Saturday: 12:00 – 9:00 PM
Sunday: 12:00 – 9:30 PM
22. Thousand Pillars

A visit to the enchanting Hall of the Thousand Pillars in Madurai is like stepping back in time. Each pillar of this 13th century structure is a marvel of ancient Indian architecture with intricate carvings depicting mythical creatures.

An insider tip: be sure to tap on the musical pillars - yes, they emit different sounds! Just 3 km away, another sight awaits you: the Thirumalai Nayakkar Palace, a 17th-century marvel known for its sumptuous interiors and stunning architecture.

Thousand Pillars
W4C9+5X5, Madurai Main, Madurai
23. ISKCON Madurai

Stepping into ISKCON Madurai, a serene oasis in a bustling city, transports you to an atmosphere of blissful tranquility.

Known for enchanting kirtans and rejuvenating spiritual vibes, here you can dive deep into the teachings of the Bhagavad Gita. "Govinda's," the in-house vegetarian restaurant, serves delicious meals, an insider tip trusted by locals. Nearby is the Thirupparamkunram Murugan Temple, an ancient Hindu cave temple beautifully carved into the rock, promising history buffs an enriching cultural experience.

ISKCON Madurai
Sri Sriratha Madurapati Temple, Mani Nagaram Main Rd, Madurai Main, Madurai
24. Meenakshi Temple Museum
Discover the heart of Tamil culture during a visit to the captivating Meenakshi Temple Museum in Madurai, India. You'll see an array of sublime sculptures, paintings and artifacts that illustrate India's rich heritage. Fascinatingly, the museum is housed in the famous Meenakshi Temple, adding to its spiritual and cultural significance. If you want to delve deeper into Madurai's history, the Tirumalai Nayak Palace, an architectural marvel built in 1636, is just a stone's throw away.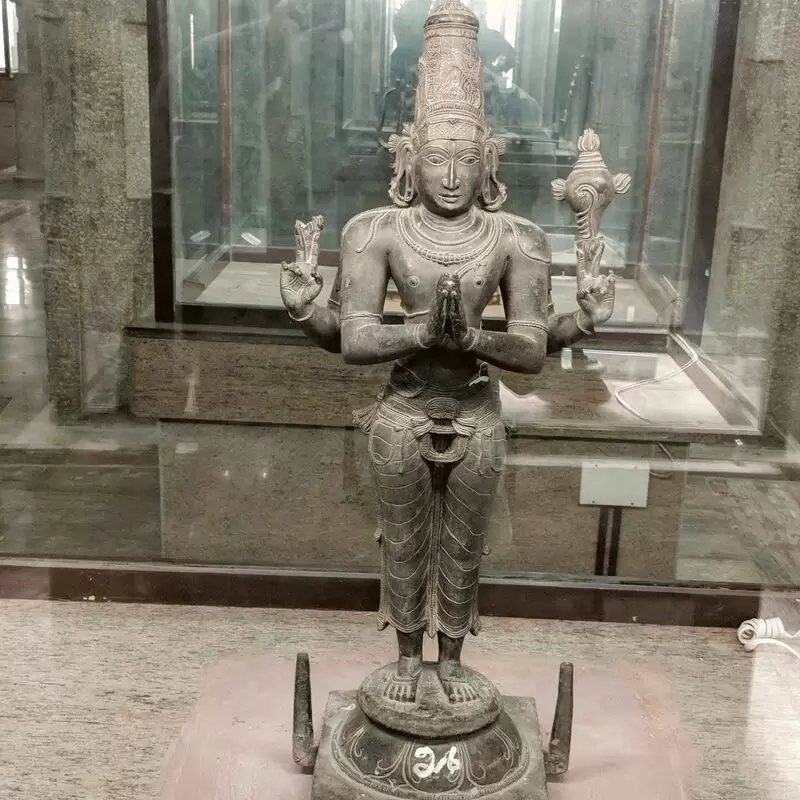 Meenakshi Temple Museum
inside Meenakshi Amman Temple, Rail Marutham Nagar, Simmakkal, Madurai Main, Madurai
25. Sri Ramana Mandiram
Experience a tranquil spiritual retreat at Sri Ramana Mandiram, a sacred shrine in the heart of Madurai. Dedicated to the great sage Ramana Maharshi, this tranquil sanctuary brims with divine peace. Immerse yourself in the tranquil aura and admire the beautiful portraits of the sage. It is a hidden gem without tourist crowds. Only about a kilometer away, you can also visit the world-famous Meenakshi Amman Temple, a majestic spectacle of Dravidian architecture.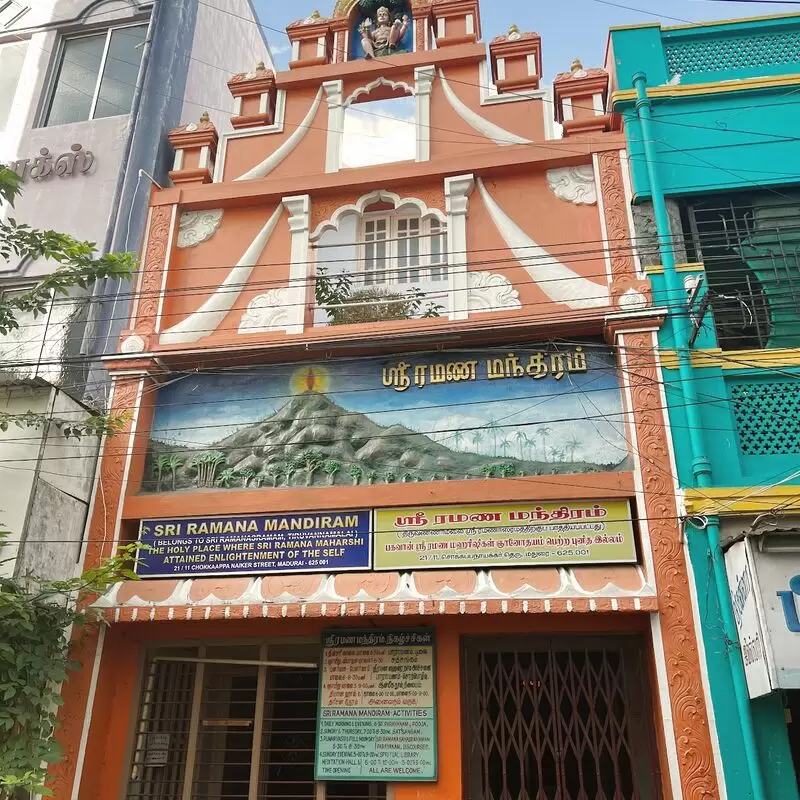 Sri Ramana Mandiram
21, 11, Chokkapa Naicken St, Valaiyal Kadai, Madurai Main, Madurai
Monday - Sunday: 6:00 AM – 12:00 PM, 5:00 – 9:00 PM
26. South Moon TourŚ And TravelŚ
Perfect for all travel lovers, "SOUTH MOON TOURŚ AND TRAVELŚ" is a comprehensive package that promises an authentic Madurai experience. It not only takes you through the vibrant colors, signs, smells and tastes of the city, but also offers a unique tour to the heavenly Minakshi Amman Temple. This iconic landmark is just a stone's throw away and impossible to miss! And don't forget to ask your guide about the hidden market streets where you can do some sneaky shopping. The treasures Madurai has to offer are waiting for you!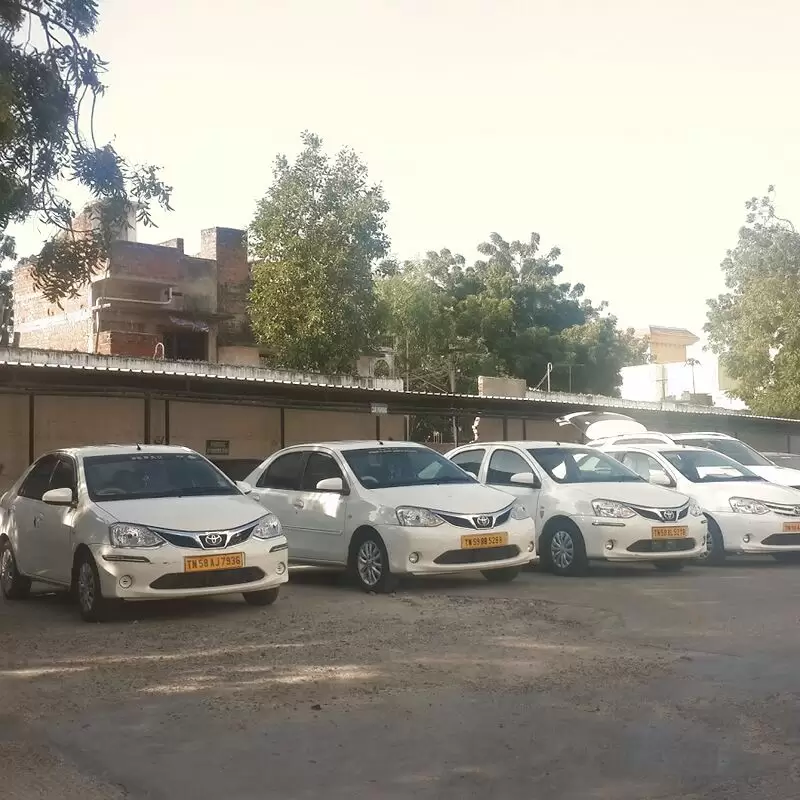 South Moon TourŚ And TravelŚ
Railar Nagar, Koodal Nagar, Madurai
Monday - Sunday: Open 24 hours
Best Time to Visit Madurai
The best time to visit Madurai, India, is between October and March, when the weather is pleasant and ideal for sightseeing and exploring the city. During this time, the scorching summer heat and monsoon season are avoided, making for a pleasant travel experience.
Annual Weather in Madurai
Madurai 3-Day Forecast
Thu, 21 September
Night
81 °F
27 °C
70%
Morning
79 °F
26 °C
0%
Afternoon
90 °F
32 °C
77%
Evening
86 °F
30 °C
84%
Fri, 22 September
Night
78 °F
26 °C
71%
Morning
78 °F
25 °C
0%
Afternoon
90 °F
32 °C
82%
Evening
83 °F
28 °C
85%
Sat, 23 September
Night
80 °F
26 °C
76%
Morning
78 °F
25 °C
0%
Afternoon
90 °F
32 °C
0%
Evening
88 °F
31 °C
0%
Questions & Answers

What language is commonly spoken in Madurai?

The most commonly spoken language in Madurai, India, is Tamil. This Dravidian language has a rich literary tradition dating back over two thousand years. While English is spoken in some tourist areas and hotels, Tamil is the predominant language in daily life, stores, public transportation, and local attractions. Some locals may also understand Hindi, but it is not widely spoken.

Is it safe to travel alone in Madurai?

Yes, it is generally safe to travel alone in Madurai. As in any busy city, tourists should always be aware of their belongings and surroundings. Public transportation such as buses and auto rickshaws are readily available and relatively safe to use. Locals are friendly and generous when it comes to giving directions and helping when needed. Precautions, such as not venturing into unfamiliar areas after dark or being wary of overly friendly strangers, can provide additional safety.

How can I get around in Madurai?

Traveling in Madurai is facilitated by a number of options. You can use public transportation such as buses, local trains and auto-rickshaws. Buses are affordable and connect most parts of the city. For tourists, hiring a cab can be very convenient as it offers convenience and flexibility. Alternatively, you can rent bicycles or mopeds to experience the city more intensely. Since the city is very compact, you can also explore some areas on foot.

What local food should I try in Madurai?

In Madurai, one must try the unique flavors and textures of the city's Chettinad cuisine. The staple dish is certainly Chettinad chicken curry, a spicy and robust meal made with coconut and a variety of peppers and chilies. Another local favorite is parotta, a flaky, layered bread served with curry. For dessert, be sure to try jigarthanda, a special cold drink made with milk, almond gum, sugar and ice cream.

How is the nightlife in Madurai?

Although the city is more known for its rich history and culture, nightlife in Madurai still has its charms. Being generally a traditional city, nightlife revolves around cozy family restaurants and classic Indian eateries rather than busy nightclubs or bars. A popular evening activity is attending cultural performances or visiting beautiful temples illuminated under the night sky. An evening stroll through the illuminated streets and markets of Madurai is also a delightful experience.

Can I drink tap water in Madurai?

Although Madurai is known for its cleanliness, it is not advisable for tourists to drink tap water. Even though locals drink it, visitors may not be used to the foreign bacteria that may be present in the water. It is best to stick to filtered, treated or boiled water. Bottled water is cheap, readily available and a safer option for tourists to drink water and stay hydrated.

What traditional clothes can I wear in Madurai?

In Madurai, you can wear traditional Indian clothing such as a saree, salwar kameez or kurti for women and a dhoti, kurta or lungi for men. Women often wear colorful silk sarees with detailed embroidery and jewelry, while men wear a dhoti (a long, sarong-like garment) with a kurta (loose, collarless shirt). However, Madurai is also a modern city, and Western clothing such as jeans and T-shirts are also common.

Where can I try authentic South Indian food in Madurai?

One of the best places to try authentic South Indian cuisine in Madurai is New College House. This traditional eatery serves a delectable array of South Indian delicacies, including tasty biryanis, various dosas, and the iconic meals. With its rustic ambiance and unmatched culinary offerings, you are sure to have an authentic gastronomic experience here. The restaurant is located on W Masi Street and the prices for the meals are very affordable.

How do I respect local customs and traditions?

During your stay in Madurai, it is important to respect the rich cultural and religious practices. Remember to dress modestly, especially when visiting places of worship, as revealing clothing is considered disrespectful. Always remove your shoes before entering a religious site. Obtain permission before taking photos, especially of locals. Understand that locals use their right hand for activities such as eating and greeting, as the left hand is considered unclean. Avoid public displays of affection as this is considered inappropriate.

Does Madurai have good healthcare facilities?

Yes, Madurai is equipped with excellent healthcare facilities. The city is known for its high-quality medical treatments and is home to some of the best hospitals and clinics in southern India. They offer a comprehensive range of specialized healthcare services, including modern diagnostics and advanced surgeries. Madurai hospitals are staffed by experienced doctors and qualified medical professionals who provide the highest level of medical care. Thanks to its affordable, world-class healthcare services, Madurai is also a pioneering city for medical tourism.

Can I use credit cards in Madurai or is cash preferred?

Yes, credit cards are generally accepted in Madurai, especially in larger hotels, restaurants and stores. However, it is advisable to take some cash with you for smaller stores, street stalls and rickshaw rides, as these places may not accept credit cards. There are ATMs throughout the city where you can withdraw cash if needed. Inform your bank about your travel plans to avoid problems when using them abroad.

What is the condition of public toilets in Madurai?

Public toilets in Madurai are a mixed bag. While some are relatively well maintained and available at major tourist sites, others can be quite unsanitary and poorly maintained. Much has been done in recent years to improve accessibility and cleanliness, but the condition of public toilets can still vary widely depending on location. It is advisable that travelers use the toilets in restaurants or hotels, where conditions are likely to be more hygienic and comfortable.

How easy is it to get internet access in Madurai?

Internet access in Madurai, India, is relatively easy and there are plenty of ways to stay connected. Most hotels, cafes and restaurants offer free Wi-Fi. For more reliable access, tourists can purchase a prepaid mobile SIM card from local operators that offer affordable and fast Internet packages. In addition, Madurai has several internet cafes spread throughout the city, so visitors can easily access the internet while exploring this vibrant destination.

What is the electricity standard and plug type in Madurai?

In Madurai, as is common throughout India, the power supply is 230 volts at 50 hertz. The types of plugs used are type C, D and M. Type C has two round pins, type D has three round pins in a triangular pattern, and type M has three round pins in a straight line. As a visitor, you may need to use an adapter or converter if your devices use a different type of plug or can't handle the power supply.

How is the local transportation service in Madurai?

In Madurai, local transportation is quite efficient and easily accessible. Services include state-run city buses, cars and cabs that will take you to most major destinations. These modes of transportation are quite inexpensive. Cycle rickshaws are also available for short distances. However, traffic can be very heavy during rush hours. To really explore the city, you can also rent a private car or bicycle.

Is it customary to tip in restaurants or hotels in Madurai?

Tipping in restaurants or hotels in Madurai, India, is not mandatory, but is greatly appreciated. In upscale hotels or restaurants, a tip of about 10 percent is customary. However, in more casual restaurants, a smaller amount or some change is acceptable. Please check your bill, as some establishments may charge a service fee. If in doubt, ask the staff. Your tip reflects your satisfaction with the service, so feel free to give as much as you feel is appropriate.

How safe and reliable is public transport at night?

Public transportation in Madurai, India, is generally considered safe at night, but is less reliable than during the day due to limited service. The frequency of public buses is decreasing and auto-rickshaws are becoming the primary mode of transportation. Travelers should be especially cautious when using auto-rickshaws at night, as there are cases of inflated fares. Hiring a reputable cab or using hotel shuttle services are safer and more reliable options for nighttime travel.

Is Madurai a pedestrian-friendly city?

Yes, Madurai is very pedestrian friendly for visitors. The old streets of the city can be narrow and busy, but they are full of life and color, and a walk is a great way to experience the local culture. Many important sights, such as the famous Meenakshi Amman Temple, are close together, making them easy to reach on foot. However, as in any busy Indian city, pedestrians should be aware of their surroundings when crossing major roads.

Can I drink alcohol publicly in Madurai?

No, the consumption of alcohol in public is prohibited by law in Madurai and everywhere in India. Drunkenness in public is frowned upon and can lead to problems with local authorities. Alcohol is available in licensed stores, bars and hotels, and it is advisable to consume it only in private or designated areas. Always abide by local laws and customs to ensure a pleasant and hassle-free stay in Madurai.

What local festivals can I explore in Madurai?

In Madurai, the annual Chithirai Festival is a lively spectacle that highlights the cultural and religious spirit of the region. Another significant event is the Float Festival or "Theppotsavam", where deities are floated around a tank on a raft, making for an enchanting sight. A unique blend of art and religion is offered by the Meenakshi Thirukalyanam Festival, which symbolizes the divine marriage of Goddess Meenakshi with Lord Sundareswarar.

What is the dress code at religious places in Madurai?

In Madurai, it is advisable for both men and women to wear modest clothing when visiting religious sites such as the Meenakshi Amman Temple. Women usually wear sarees or long dresses, while men often opt for dhoti or pants. Bare shoulders, the waist and legs should be covered in any case. Wearing shoes is not allowed in temples, so you should remove your shoes before entering. Please respect these traditions even if you are a foreigner or non-Hindu.

Are there any local street markets in Madurai?

Yes, Madurai in India offers a great variety of local street markets. One of the most famous places is Pudumandapam Market, an old shopping mall selling books, clothes, handicrafts and a variety of other items. The bustling Chithirai Street is another place known for high-quality silk products. East Masi Street is also where you'll find traditional brass and copper wares. From street food to art, these markets offer a colorful glimpse into Indian culture.

Are there any outdoor sports activities in Madurai?

Yes, Madurai, often referred to as the Athens of the East, favors cricket as its most popular outdoor sport. On the grounds of Madurai Medical College, you can watch local youth playing. The picturesque Gandhi Museum also has a sprawling park that is ideal for various outdoor sports activities. For an organized sports experience, many resorts around Madurai offer facilities like traditional Indian sports, cycling and trekking. Adventure seekers can indulge in activities like rock climbing and paragliding at the nearby Sirumalai and Vaigai dams.

Can I find vegetarian or vegan food options easily in Madurai?

Yes, it is quite easy to find vegetarian or vegan dishes in Madurai. There are a number of restaurants in the city that specialize in plant-based diets and offer a wide variety of dishes. South Indian cuisine is naturally rich in vegetarian delicacies, including the famous dosa and idli. You can also find vegan dishes, but you may have to look a little harder for that. You can ask the restaurant staff to prepare the dishes without ghee (clarified butter) for a vegan experience.

Are there any laws or social norms I should be aware of?

In Madurai, it is important to respect Indian customs and religious sentiments. Dress conservatively, especially when visiting temples or sacred sites. Public displays of affection are generally frowned upon. Haggling is commonplace in local markets. Avoid drinking tap water; opt for bottled water instead and dispose of your trash properly to keep the city clean. Before taking pictures of locals, be sure to ask permission. Note that smoking is prohibited in public places throughout India.

How to reach the city center from the airport?

After arriving at Madurai International Airport, one can use various means of transportation to get to the city center, which is about 12 kilometers away. The most convenient and fastest way is by cab or private hire car. Alternatively, you can use the local bus service that runs regularly from the airport to the city center. Outside the airport, auto-rickshaws are also available, which are a more local means of transportation.

How prevalent is English in Madurai?

English is not as widely spoken in Madurai as in some other major Indian cities. Nevertheless, it is understood and spoken by many, especially in tourist-oriented areas such as hotels, restaurants and tourist attractions. Nevertheless, the main language spoken in Madurai is Tamil. It is advisable for tourists to learn a few basic phrases in Tamil, although English should suffice for most travel-related conversations.

Do chemists in Madurai sell over-the-counter medicines?

Yes, pharmacies in Madurai, as in all other cities in India, sell over-the-counter medicines. These are usually common medications for pain relief, colds and flu, stomach upsets, and skin conditions. However, certain medications, especially antibiotics, medications for heart disease, and special medications for chronic diseases, require a prescription from a licensed physician. It is advisable to consult a pharmacist or a physician before purchasing any medication.

How to handle touts and beggars in Madurai?

Deal respectfully but confidently with touts and beggars in Madurai. Politely decline offers from touts, as they often lead to scams, and stand firm when you say no. Avoid giving money directly to beggars, as this often contributes to an exploited system. Instead, consider donating to local charities. Always keep your belongings safe and present a confident demeanor to avoid unwanted attention.

Can I expect to see any wildlife in and around Madurai?

While Madurai itself is a bustling city, the surrounding regions offer a glimpse of India's diverse wildlife. In the areas outside the city, there are numerous national parks that are home to a variety of flora and fauna. The Grizzled Squirrel Wildlife Sanctuary and the Megamalai Wildlife Sanctuary are just a short drive away. They are home to a range of animals including tigers, elephants, leopards and numerous bird species. So wildlife lovers will get their money's worth near Madurai.

Feedback

I hope you found this article informative and helpful. I'm eager to improve the content and make it even more valuable for you. If you have any feedback or suggestions, I would love to hear from you.

Do you have any tips or hidden gems that you think should be added to the list? Are there any areas that you feel could use more explanation or clarification?

Your input is greatly appreciated and will help us to continue providing high-quality content that meets your needs and interests. Please feel free to share your thoughts.