1. Kangra Fort
The Kangra Fort on the outskirts of Mcleodganj is an unmissable historical marvel. The ancient stone walls conceal the history of the Kangra dynasty, offering a fascinating journey through Indian history. Enjoy the panoramic view from the top and be enchanted by the breathtaking beauty of the surrounding landscape. The magnificent on-site museum adds an educational element to the visit. Nearby is the tranquil and picturesque Maharana Pratap Sagar Lake, perfect for a relaxing afternoon outing. Few tourists know that the best time to visit is early morning, when it is not crowded.
Kangra Fort
Old Kangra, Kangra
Monday - Saturday: 9:00 AM – 7:30 PM
Sunday: 9:00 AM – 9:30 PM
2. Masroor Rock Cut Temple
Venture off the beaten path and visit the impressive Masroor Rock Cut Temple, a unique archaeological wonder carved directly from a monolithic rock. Engage in mystery as you explore the intricate but beautifully preserved carvings and structures from a bygone era. The temple is less frequented and is perfect for escaping the tourist rush. Plus, the panoramic view of the Dhauladhar Mountains is a photographer's dream come true. Once you've spent a day here, be sure to visit the nearby Kangra Fort, an equally remarkable historical site. Have fun hiking!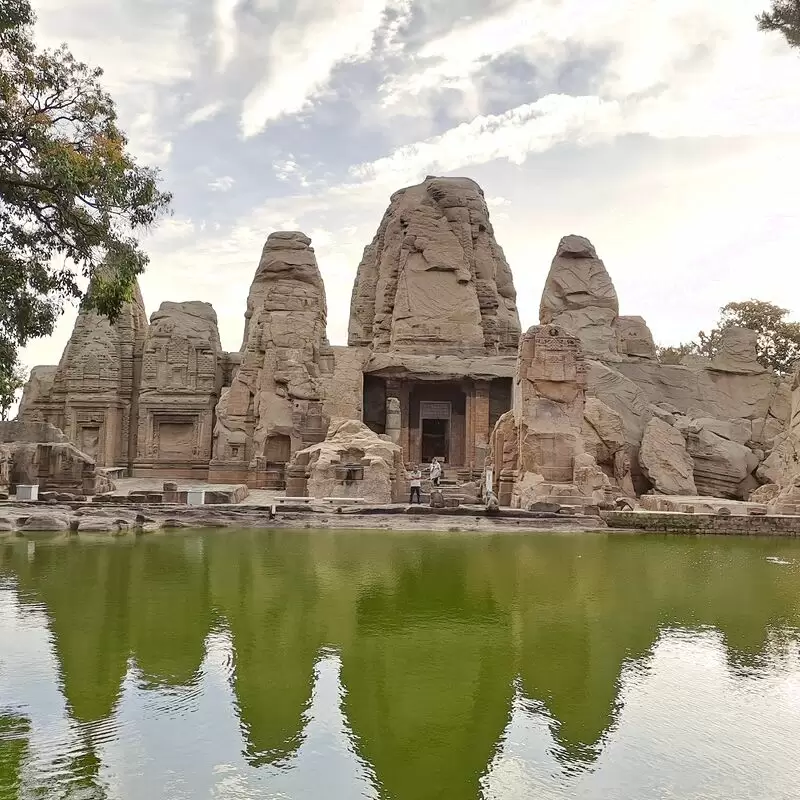 Masroor Rock Cut Temple
Masroor, Lahalpur
Monday - Sunday: 9:00 AM – 6:00 PM
3. St. John in the Wilderness
Nestled in the verdant Deodar Forest lies the neo-Gothic wonder of St. John in the Wilderness. A quiet sanctuary with well-preserved Belgian stained glass windows, labyrinthine cemeteries, and a fascinating story of survival after the 1905 earthquake, it is more than just a religious site and conveys a rustic, tranquil image of times past. Just a stone's throw away is a waterfall trail that invites you to combine your visit with the mesmerizing sound of the rushing waters of the Bhagsu Waterfalls. This is spiritual and tranquil India at its best.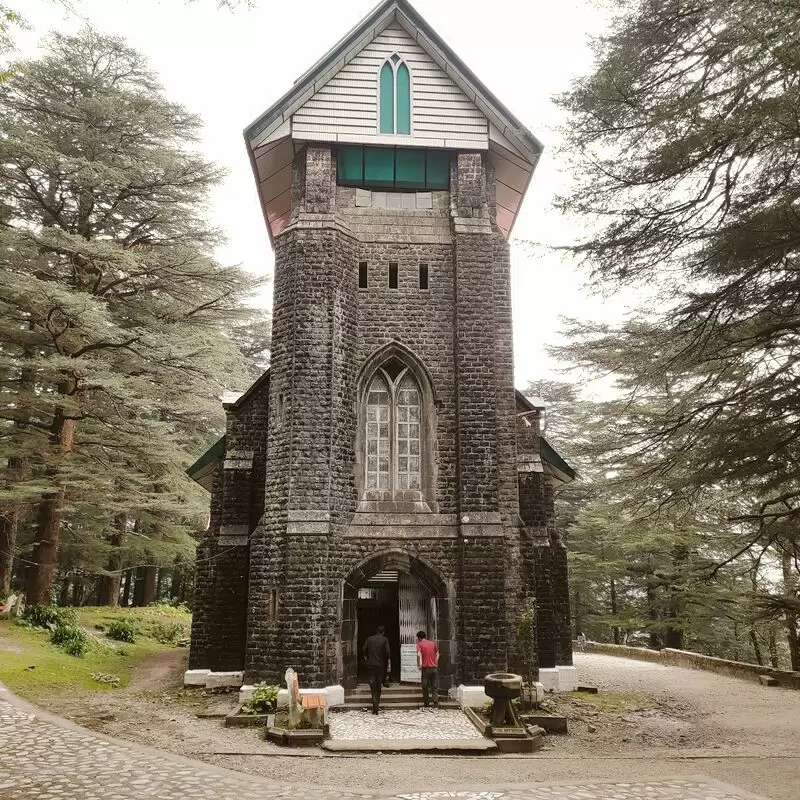 St. John in the Wilderness
Road to Naddi Village from McLeod Ganj, McLeod Ganj, Dharamshala
Monday - Saturday: 9:00 AM – 6:00 PM
Sunday: 10:30 – 11:30 AM
4. Bhagsu Naag Temple
Bhagsu Naag Temple is a place where spiritual, natural beauty and local folklore combine. You will be able to admire the grandeur of the ancient temple and its captivating story about a snake god and a local king. The temple is not only suitable for religious people, but also a perfect place to experience authentic local culture. Near the temple, you can take a walk to the sublime Bhagsu Waterfall, and the lush greenery of the surrounding area is the icing on the cake. Don't miss trying the chai from the local vendors!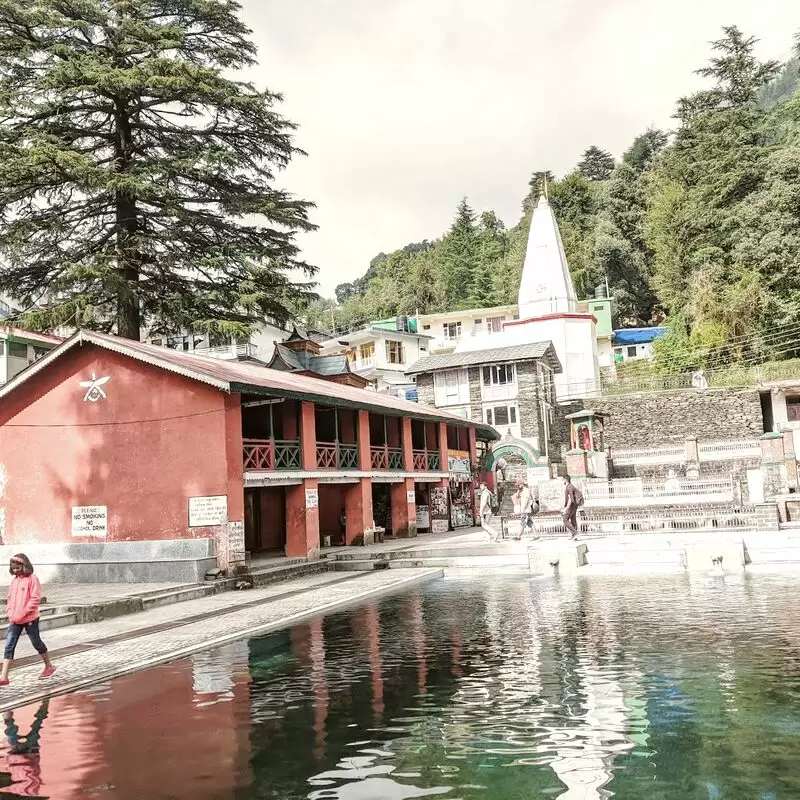 Bhagsu Naag Temple
68VM+PQF, Manisha Rd, Bhagsu Naag Village, Dharamshala
Monday - Sunday: 5:00 AM – 8:00 PM
5. Gyuto Tantric Monastery Temple
At Gyuto Tantric Monastery Temple, you will be enveloped by a deep sense of tranquility. Listen to the soothing hum of monks absorbed in deep meditation and tantric rituals. The walls echo with chants and are decorated with vibrant thangka paintings. The temple offers panoramic views of the Upper Dharamshala area. For a truly intimate experience, you can participate in the ritual of serving tea. Nearby, you can explore the Norbulingka Institute, a tranquil oasis showcasing Tibetan culture, art and literature, just 11 km away.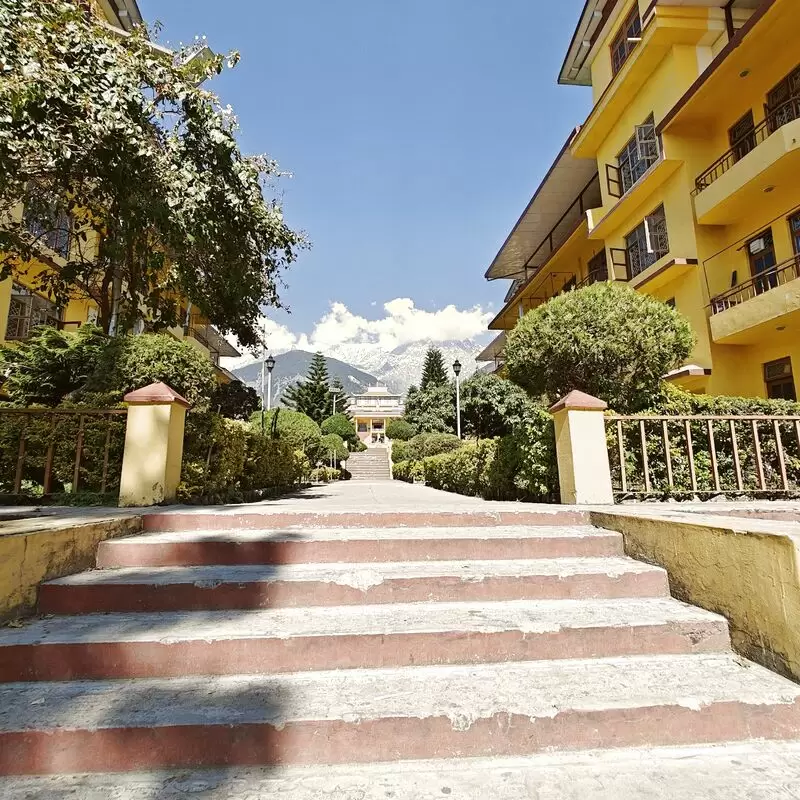 Gyuto Tantric Monastery Temple
59P9+XG6, Sidhbari
Monday - Sunday: 5:00 AM – 4:30 PM, 6:00 – 8:00 PM
6. Triund Top Camping

Triund Top Camping offers a fantastic opportunity to immerse yourself in the beauty of the natural landscapes of Mcleodganj. This panoramic site with breathtaking views of the Dhauladhar mountain range is ideal for stargazing and creating beautiful memories around the campfire with loved ones.

Insider tip: Start your trip early to arrive at sunset and witness a gorgeous crimson cloth unfold. Just 9 km away is a lesser-known gem: the Snowline Cafe, perfect for a meal after your exciting hike.

Triund Top Camping
from Gallu temple, Trail to Triund Hill, Dharamshala

Monday - Sunday: 7:00 AM – 11:00 PM
7. Triund
Triund, the crown jewel of Dharamshala, offers a captivating trekking experience. Located just 9 km from McLeod Ganj, it can be reached via a beautiful trail with rhododendron trees and the Ilaqa Glacier in the background. On the Triund Top you can experience a night under the stars! The nearby Bhagsu Nag temple and waterfall are other attractions. While you're here, be sure to grab a sip at the local Moon Peak Café - an insider's tip for authentic Tibetan refreshments.
Triund
Mcleodganj, Dharamshala
Monday - Sunday: Open 24 hours
8. Sunset View Point

The "Sunset View Point" in Mcleodganj is a pure spectacle of nature where the sky blushes in shades of orange, pink and purple as the sun sets behind the snow-capped Dhauladhar ranges. It is a paradise for photography enthusiasts and romantics who want to enjoy the Himalayan sunset at their leisure.

Insider tip: Bring a picnic blanket to enjoy the moment to the fullest. Nearby is the village of Naddi, a picturesque spot perfect for an evening stroll amidst lush greenery and tranquil surroundings.

Sunset View Point
Trail to Shri Gunna Devi Mandir, Naddi, McLeod Ganj, Dharamshala

Monday - Sunday: Open 24 hours
9. Divine buddha handicrafts
Be enchanted by the charm of "Divine Buddha Handicrafts" in Mcleodganj. A treasure trove for art lovers and lovers of India's rich heritage reflected in intricately designed handicrafts, statues, shawls, scarves and jewelry. Each piece tells a unique story about the craftsmanship of local artisans. Moreover, you can take a pleasant walk there from the town's main square, which shows another aspect of Mcleodganj's beauty. Just a short walk away is the majestic Tsuglagkhang complex, which houses the Dalai Lama's temple, enriching your artistic exploration with spiritual bliss.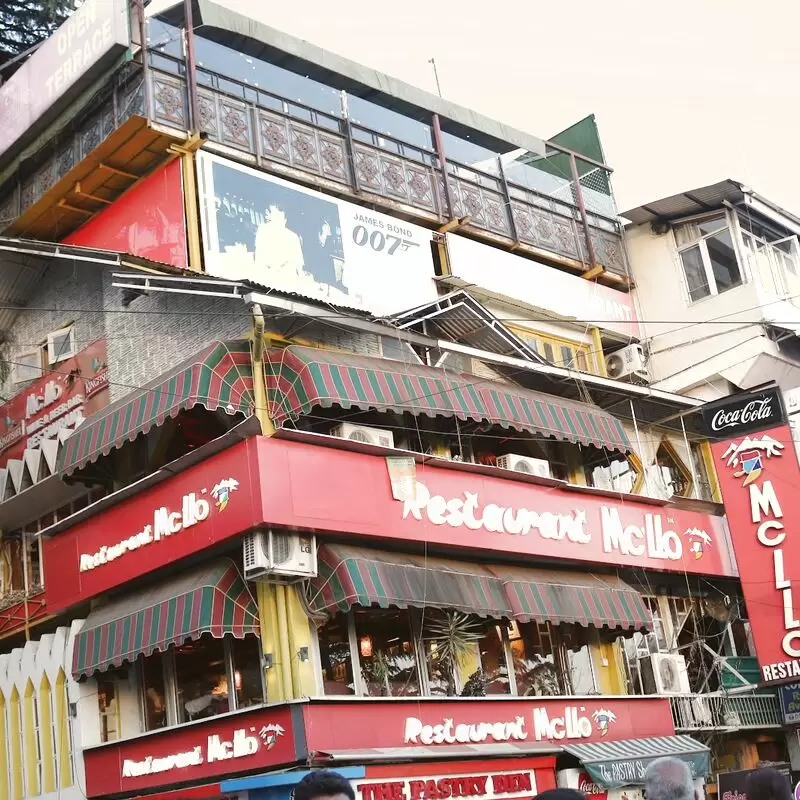 Divine buddha handicrafts
McLeod Near Dalai Lama, Temple Rd, McLeod Ganj, Dharamshala
Monday - Thursday: 9:00 AM – 10:00 PM
Friday - Sunday: 9:00 AM – 10:30 PM
10. Aghanjar Mahadev
Aghanjar Mahadev, a tranquil sanctuary, is the perfect retreat for spiritual seekers in Mcleodganj. This ancient Shiva temple, far from the hustle and bustle of the city, exudes a special serenity. The carefully hewn stones and rushing waterfall give the place a special aura. Walk barefoot, feel the cool grass and take a moment to write your wishes on the temple wall. Nearby, you can explore the beautiful Norbulingka Institute, a center for Tibetan art and culture just a short drive away.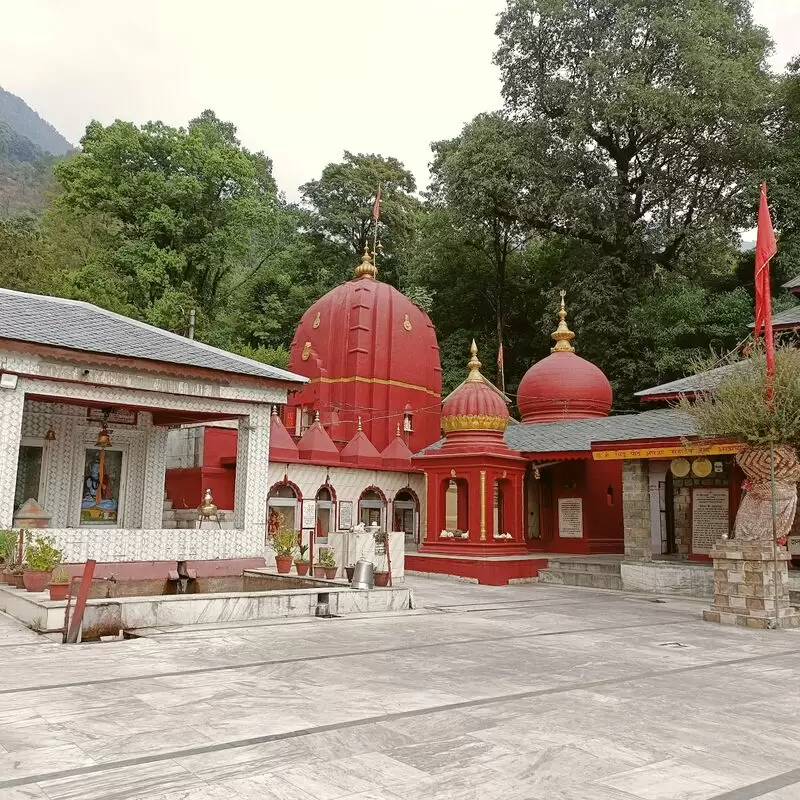 Aghanjar Mahadev
Khanyara - Dari Rd, Dharamshala
Monday - Sunday: 5:00 AM – 8:00 PM
11. Tsuglagkhang Complex Dalai Lama Temple
The Dalai Lama Temple in Tsuglag Khang Complex, a spiritual center where you can find tranquility, is the highlight of Mcleodganj. This grand complex, a residence of the Dalai Lama, transports you directly to Tibet with its vivid traditional murals and statutes. Listen to Tibetan chants, watch the butter lamps glow in the semi-darkness, and catch the mesmerizing snow-capped Dhauladhar range looming behind the temple. Nearby, Namgyal Monastery awaits you, famous for its rituals and prayers. Don't miss the regular Buddhist debates that take place here. Discover spirituality in a new light!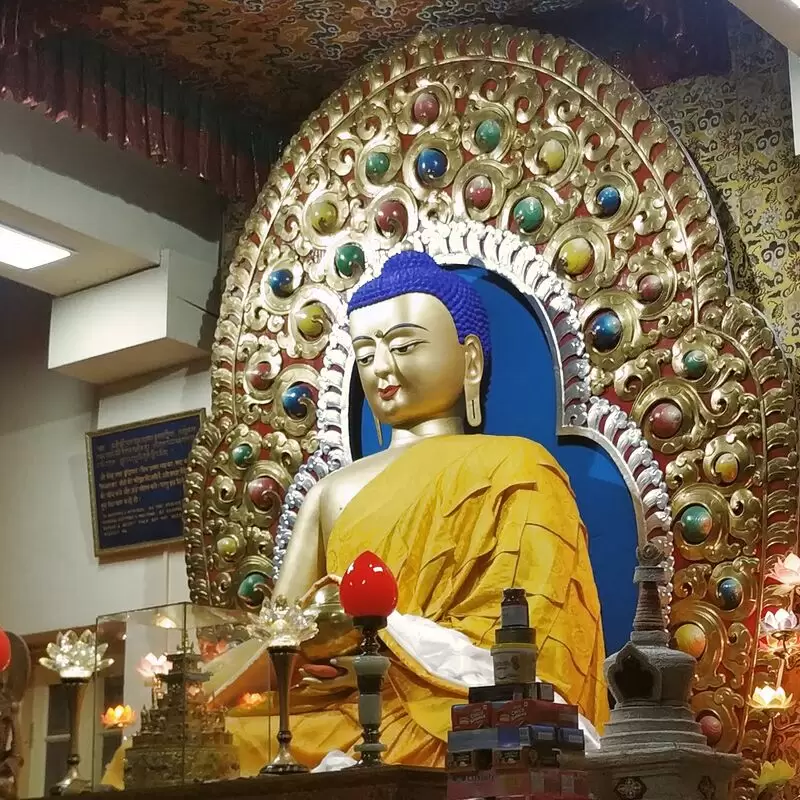 Tsuglagkhang Complex Dalai Lama Temple
Dharamshala
Monday - Sunday: 5:00 AM – 8:00 PM
12. Naddi Hill Point Mcleod Ganj
Embark on a journey to Naddi Hill Point in Mcleod Ganj if you crave breathtaking panoramic views of the Himalayan range, including the mesmerizing Dhauladhar range. This tranquil spot is also a birdwatcher's and photographer's paradise, so don't forget your binoculars and camera! Interestingly, there is a small lake in Naddi, Dal Lake, just 3 km away, which is surrounded by deodar trees and is perfect for a relaxing picnic or a quiet meditation session. Be sure to visit the sunset point, the view is magical!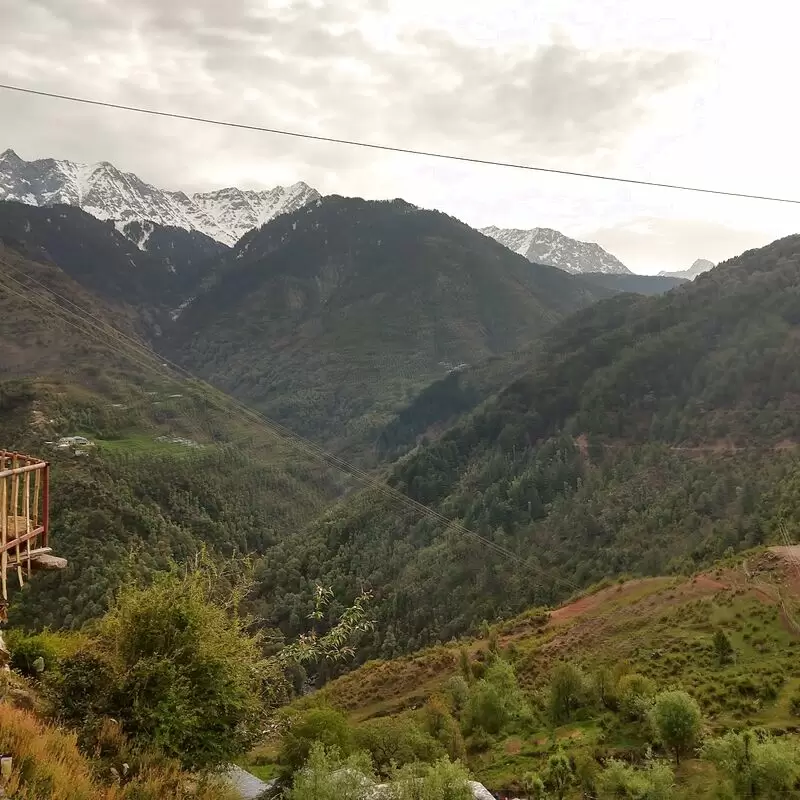 Naddi Hill Point Mcleod Ganj
Naddi, Dharamshala
Monday - Sunday: Open 24 hours
13. Namgyal Monastery
Namgyal Monastery, the residence of the Dalai Lama, is a symbol of serenity and sacred Tibetan Buddhist customs. Set against the picturesque backdrop of the majestic Dhauladhar Mountains, it attracts tourists with its amazing architecture and soothing chants. Here you can catch a glimpse of meditating monks and scholars engrossed in philosophical debates or sit in quiet communion. The nearby Tsuglagkhang complex enhances your spiritual encounter and houses the Dalai Lama's residence, temples and museums. Feel the mystical aura of Mcleodganj right here!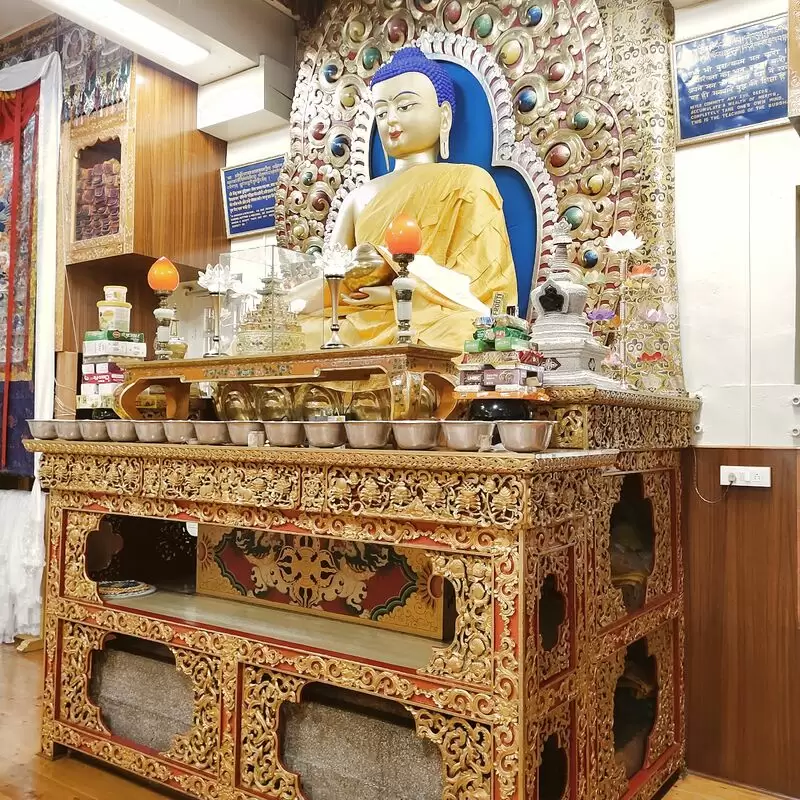 Namgyal Monastery
68MF+2X2, Temple Rd, McLeod Ganj, Dharamshala
14. Tushita Meditation Centre
A trip to Mcleodganj is not complete without a rejuvenating session at the Tushita Meditation Center. This oasis of tranquility offers Buddhist teachings and spiritual inspiration against the backdrop of the Dhauladhar ranges. The center conducts 10-day retreats that are of interest to visitors from all over the world. While you're here, don't miss the quaint cafes nearby, known for their Tibetan cuisine. Next door is the gold-roofed Tsuglagkhang complex, the temple of the Dalai Lama, which adds to a spiritual experience.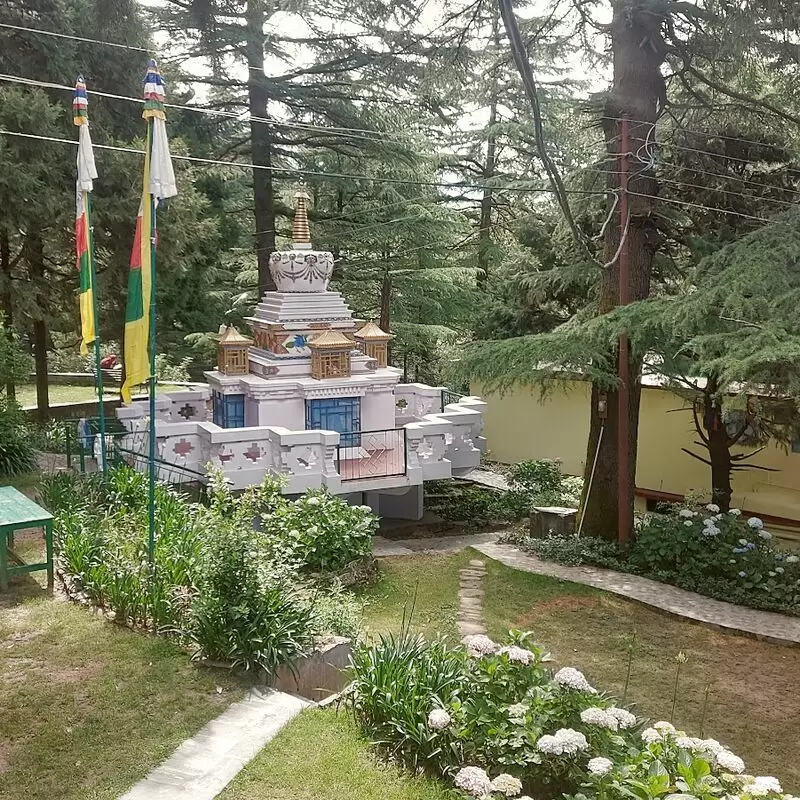 Tushita Meditation Centre
McLeod Ganj, Dharamshala
Monday - Saturday: 9:30 – 11:30 AM, 12:30 – 4:00 PM
Sunday: Closed
15. Tibetan Mini Market
A visit to the Tibetan mini-market in Mcleodganj is like a little trip to a piece of Tibet. The aura of authentic Tibetan culture can be felt at every step. You can discover a wide selection of traditional knickknacks, jewelry, handmade items and much more, making for a unique shopping experience. The tasty Tibetan food stalls are the hidden gem of the market. Nearby, a path leads to the tranquil Bhagsu Waterfall, another attraction worth seeing.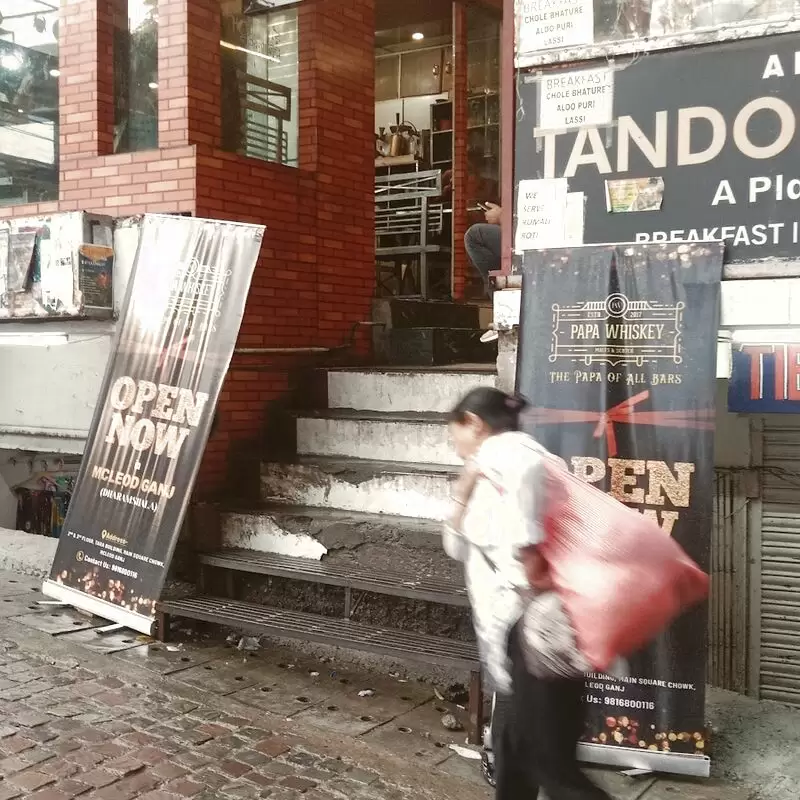 Tibetan Mini Market
68QF+GG5, Jogiwara Rd, McLeod Ganj, Himachal Pradesh 176219
Monday - Friday: 9:00 AM – 7:00 PM
Saturday - Sunday: 9:00 AM – 8:00 PM
16. The big Waterfall
A trip to Mcleodganj remains incomplete without seeing the majestic beauty of the "Great Waterfall", also known as Bhagsunag Fall. Plunging down from a great height amidst lush greenery, the waterfall is a feast for the eyes. A small but fascinating detail is the nearby ancient Bhagsunath Temple, where spirituality and nature combine. Just a short hike further, you will come across the enchanting Shiva Cafe, the perfect place for a stopover, making your visit a fascinating combination of adventure, nature and spirituality.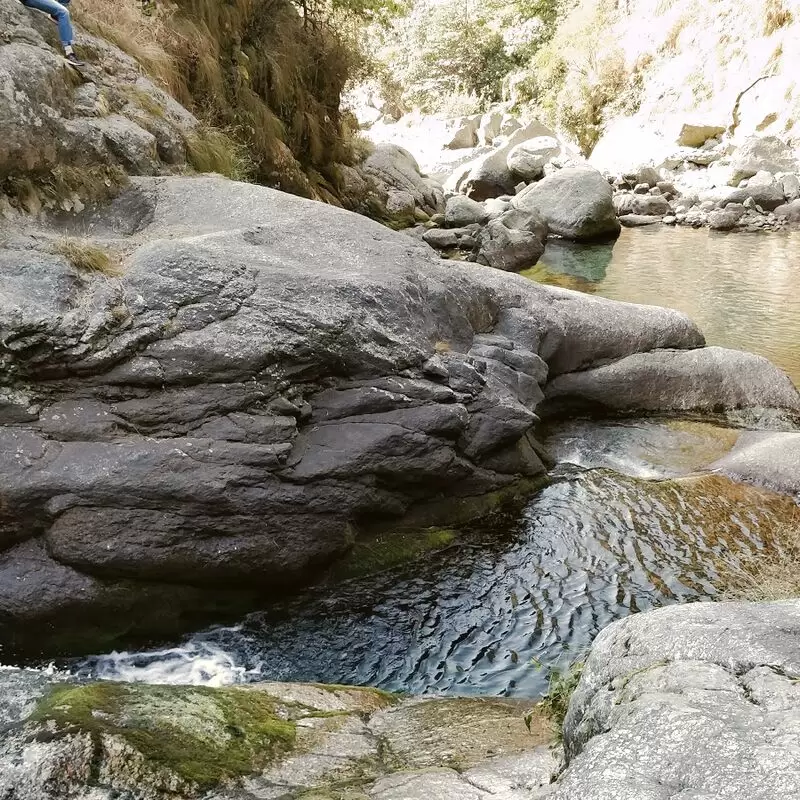 The big Waterfall
789H+8QF, Kareri
Monday - Sunday: Open 24 hours
17. Laka Glacier
Visit "Laka Glacier", a fascinating retreat in the lap of the Himalayas in Mcleodganj. Away from the hustle and bustle, it is a paradise for nature lovers and hikers. The hike to Laka takes you through lush greenery and fascinating rhododendrons blooming in the wild - a sight to behold. As an added bonus, you can visit the mystical Bhagsu Waterfalls nearby. Dip your feet in the cool water, it's refreshing. Remember that the best time is the beginning of spring - when the snow melts and you can experience the pristine waterfalls!
Laka Glacier
Illaqa, Dharamshala
Monday - Sunday: Open 24 hours
18. McLeodGanj Adventure Trek to Triund
Immerse yourself in the splendor of the Himalayas with the McLeodganj Adventure, Trek to Triund! This moderate trek is a must for nature lovers and adventure seekers and rewards with breathtaking panoramic views of the snow-capped peaks. Discover the charm of the local culture and the tranquil beauty of the trails along the rhododendron and oak forests. Insider info: don't miss the sunset! Nearby attractions include Bhagsu Waterfalls and Dalai Lama Temple Complex, where you can find rest and relaxation after the adrenaline rush.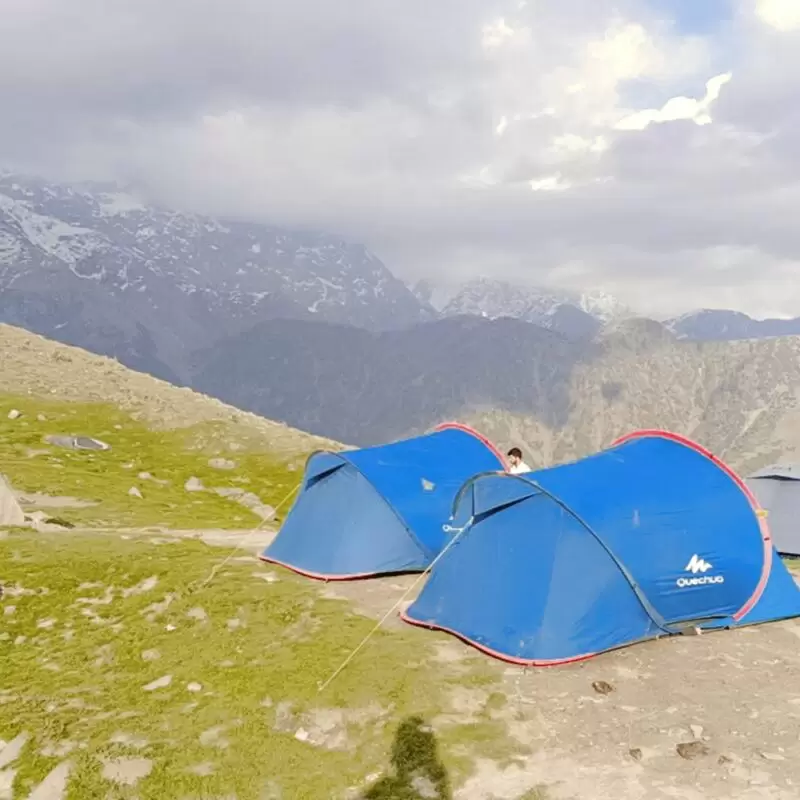 McLeodGanj Adventure Trek to Triund
McLeod Ganj, Dharamshala
Monday - Sunday: 8:00 AM – 9:00 PM
19. Chinmaya Tapovan
A visit to Chinmaya Tapovan in Mcleodganj is a tranquil retreat for the soul, nestled in the silent valleys of the Dhauladhar Mountains. This ashram houses the towering 33-foot statue of Lord Hanuman, a true feast for the eyes. It also offers meditation classes and spiritual teachings, a unique opportunity for spiritual growth. Just a stone's throw away is the picturesque Norbulingka Institute, an oasis of Tibetan culture. These sites offer a spiritual harmony rarely experienced elsewhere: a true must-see in Mcleodganj.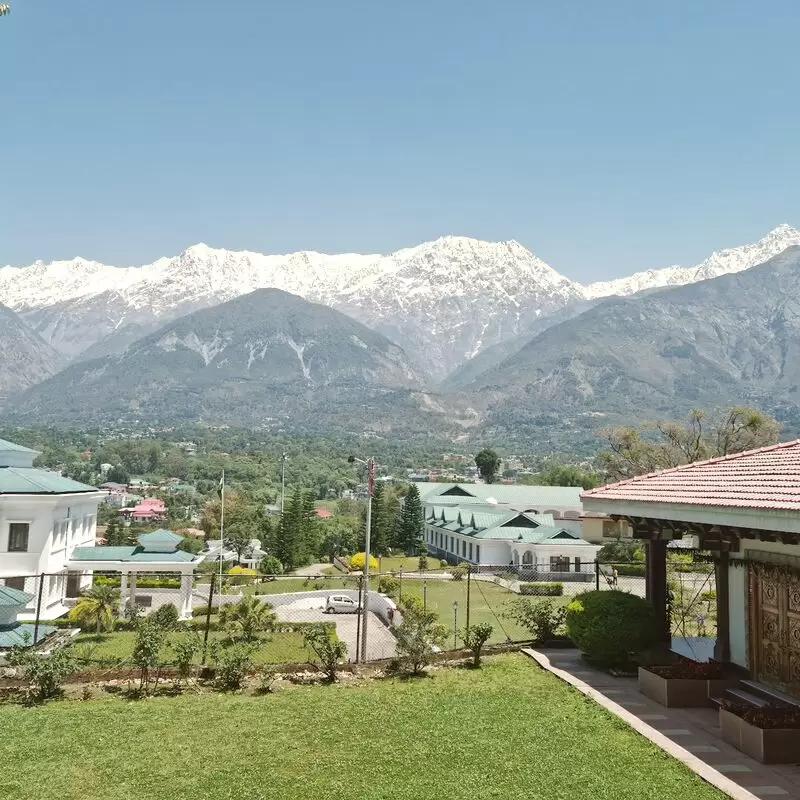 Chinmaya Tapovan
Sidhbari, 59G5+HQP, Tapovan, Kangra
20. Himlayan Brew Tea Factory Outlet With Selfie Point Dharamshala
Immerse yourself in the unique tea culture at the Himalayan Brew Tea Factory outlet in Mcleodganj. Marvel at the sprawling tea gardens that stretch across the hillsides and witness the fascinating process of turning fresh leaves into a fragrant brew. Sample exotic teas unique to the region, and take the opportunity to snap some great photos at the selfie point - a rewarding memento of your visit. Nearby you will find the Norbulingka Institute, a beautiful tribute to Tibetan culture.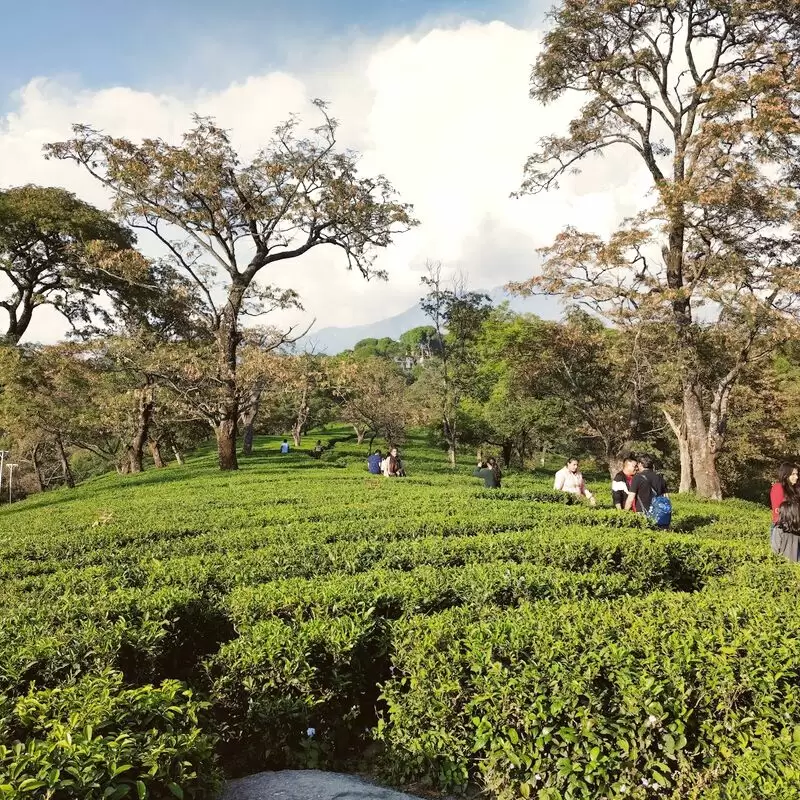 Himlayan Brew Tea Factory Outlet With Selfie Point Dharamshala
Sarah Road, Road, Chilgari, Pat
Monday - Sunday: 6:30 AM – 9:30 PM
21. Thatharana Trek

Thatharana Trek is a hidden gem in Mcleodganj to be discovered! Its charm lies in the unsurpassed path that leads to the summit and offers fascinating panoramic views. Often overlooked by tourists, this moderate hike is a true natural paradise, far from the hustle and bustle.

Insider tip: Don't miss the sunrise at the summit to enjoy the mythical view of the Dhauladhar and Pir Panjal ranges. Nearby is also the Kareri Lake Trek - another beautiful, little-traveled trail. A paradise for hikers!

Thatharana Trek
village, above Kharota, Dharamshala

Monday - Sunday: Open 24 hours
22. Dal lake Mcleodganj
Dal Lake in Mcleodganj is the epitome of serenity and a must-see for any visitor. Its shimmering green-blue waters are surrounded by deodar trees and reserved for the lake's natural essence. An annual fair on Radha-Krishna's birthday gives a glimpse of the vibrant local customs. Just 2 km away, you can stroll to the Naddi viewpoint for breathtaking sunsets against the backdrop of the snow-capped Dhauladhar Mountains. Nearby is the tranquil St. John in the Wilderness Church, whose neo-Gothic architecture and Belgian stained glass windows will captivate anyone interested in history.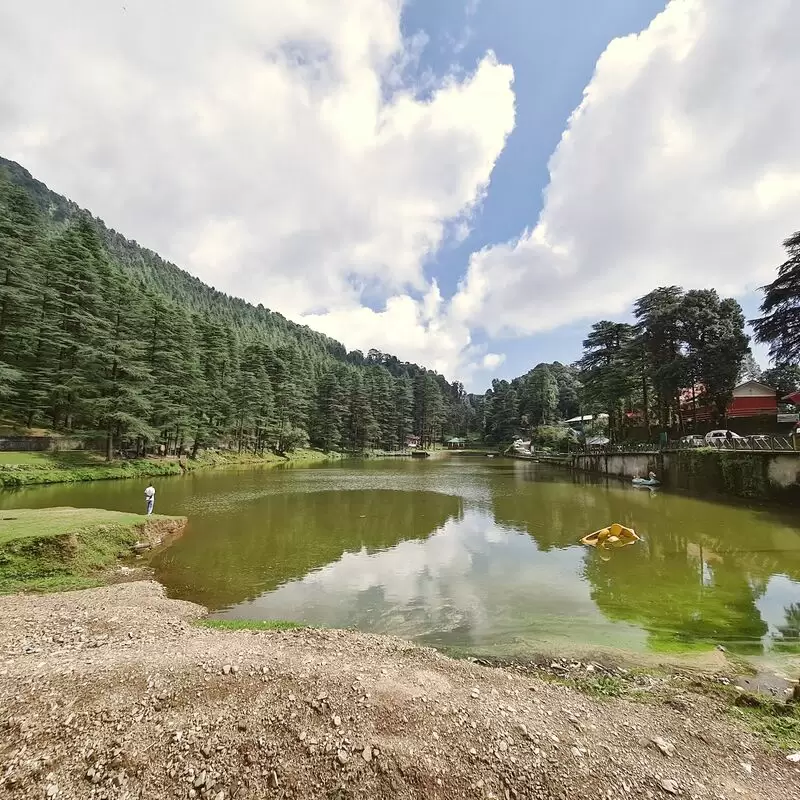 Dal lake Mcleodganj
68W6+V79, Dal Lake-Mcleod Ganj, Forsyth Ganj, McLeod Ganj, Dharamshala
Monday - Sunday: Open 24 hours
23. Travel Leaders Adventure Bike On Rent Trekking & Camping in Mcleodganj Dharamshala
Embark on an adventurous journey with "Travel Leaders Adventure - Bike On Rent, Trekking & Camping in Mcleodganj Dharamshala". Experience the thrill of roaring engines under the Himalayan skies on rented bikes, take captivating treks on quiet, little-traveled trails or spend a night camping under the stars. This secret gem for adventure seekers is very close to the breathtaking Bhagsu Waterfall. So don't miss the chance to plunge into the cool waters after your adventure!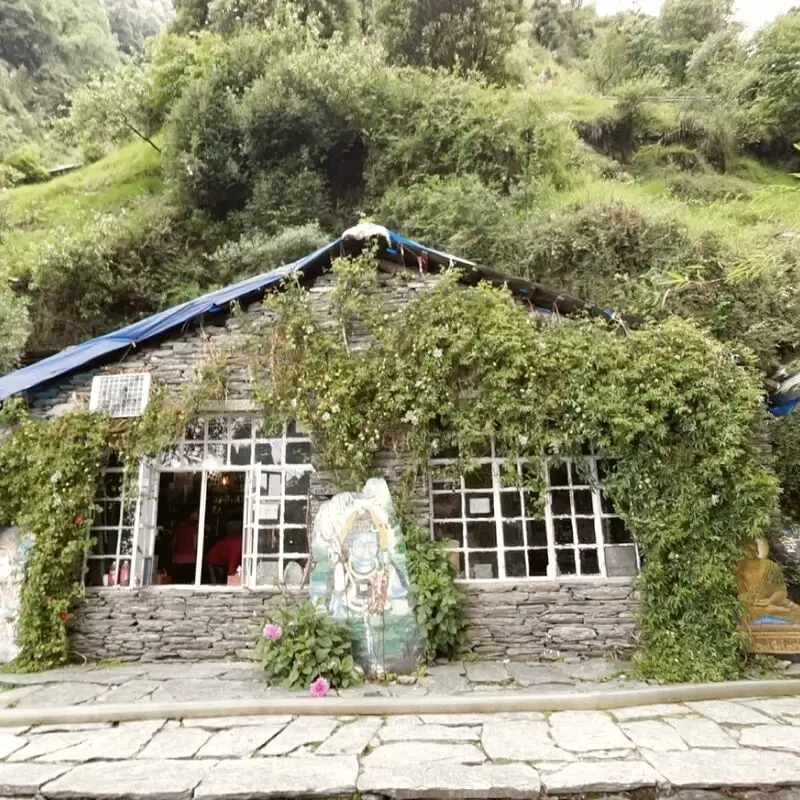 Travel Leaders Adventure Bike On Rent Trekking & Camping in Mcleodganj Dharamshala
Bhagsunag Rd, McLeod Ganj, Dharamshala
Monday - Sunday: 8:00 AM – 9:00 PM
24. Manu Adventures India
Venture into the fascinating landscape of Mcleodganj with Manu Adventures India, a must for adrenaline junkies. Explorers rave about the thrilling treks that offer steep ascents and breathtaking descents through wondrous forests and rivers. Guides add a personal touch with their extensive knowledge of the region and fascinating stories. Its convenient location puts it just a hike away from Tsuglagkhang Monastery, so you can enjoy the spiritual atmosphere after an exciting day in nature. Truly an experience in a class of its own!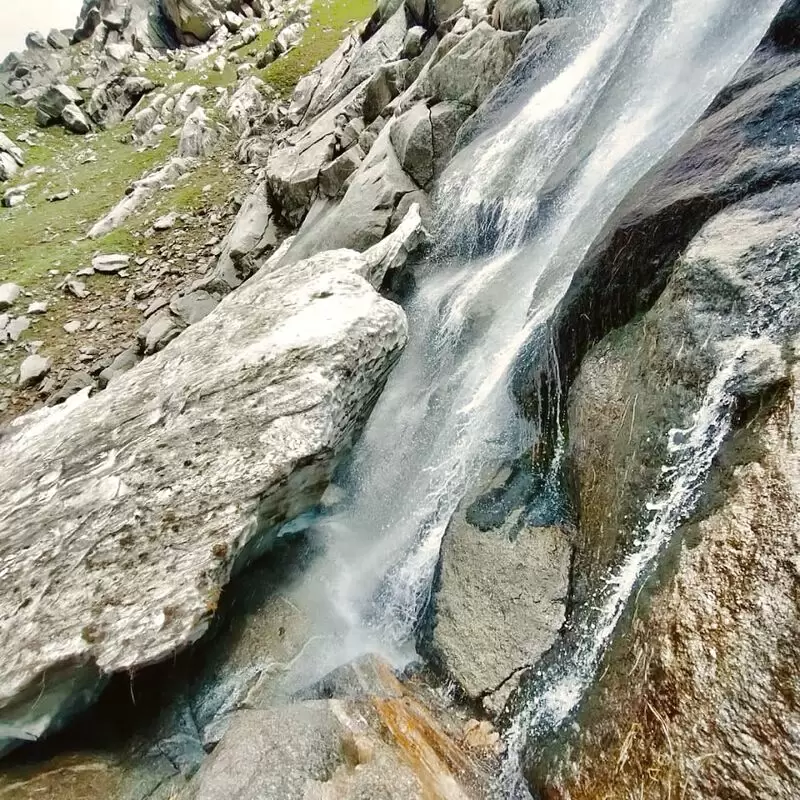 Manu Adventures India
Bhagsu Nag, Dharamshala
Monday - Saturday: 8:30 AM – 7:00 PM
Sunday: 10:00 AM – 7:00 PM
25. BhagsuNag waterfall
Tucked away in the tranquil countryside of Mcleodganj is the BhagsuNag waterfall, an enchanting display of nature's rugged beauty. The 20 meter high waterfall is breathtaking, but so is the drive through the forest with tantalizing views of the rocks and mountains. Don't miss the famous Bhagsunath Temple nearby and indulge in delicious dishes at Shiva Cafe, an insider's tip. Stroll around Dal Lake and explore the village of Dharamkot to get to know this picturesque destination even better.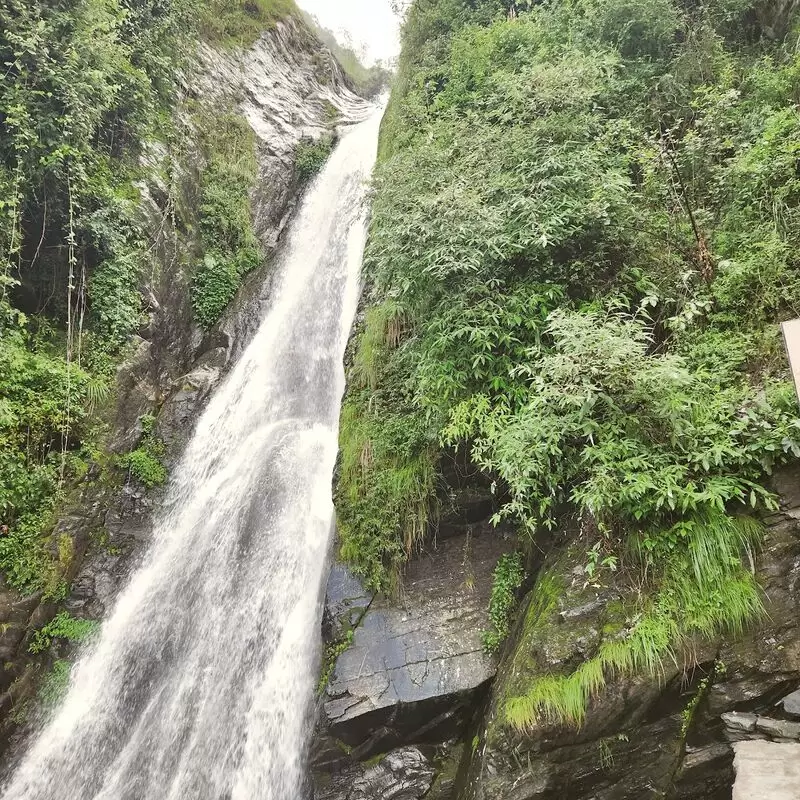 BhagsuNag waterfall
to waterfall, Bhagsu Nag, Dharamshala
Monday - Sunday: Open 24 hours
26. Hill Hikers Adventures of Himachal Triund Trek Kareri Lake Trek Trekking in Mcleodganj )
Hill Hikers Adventures of Himachal (Triund Trek) (Kareri Lake Trek)" is the epitome of an adrenaline-filled journey of discovery. The Triund Trek offers panoramic views of the Kangra Valley, while the Kareri Lake Trek reveals a glacial lake surrounded by forests with abundant wildlife. Trekking here, you will feel a spiritual connection with nature and admire the majestic Dhauladhar range in all its snow-capped glory. Moreover, it is only a stone's throw to the internationally renowned Bhagsunag Waterfall. Don't forget to visit the picturesque St. John in the Wilderness Church nearby.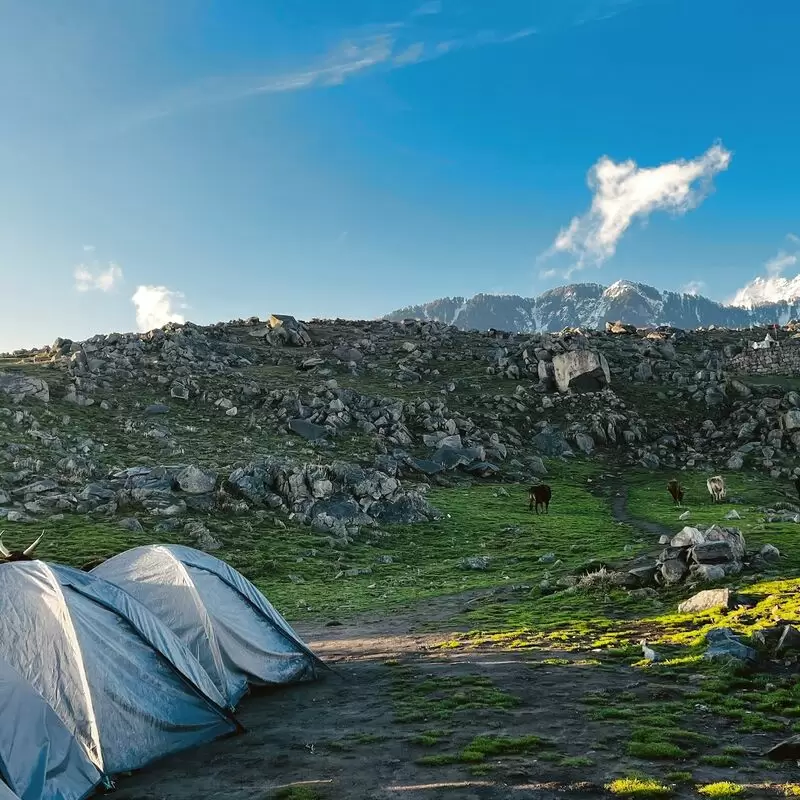 Hill Hikers Adventures of Himachal Triund Trek Kareri Lake Trek Trekking in Mcleodganj )
Hotel Natures Feast ground floor, Bhagsunag Rd, McLeod Ganj, Dharamshala
Monday: 8:00 AM – 7:45 PM
Tuesday: 8:00 AM – 8:00 PM
Wednesday - Sunday: 8:00 AM – 7:00 PM
Best Time to Visit Mcleodganj
The best time to visit Mcleodganj, India, is from September to June, when the weather is pleasant. However, if you love snow, a visit between December and February could be fascinating. It gets quite chilly then, but the snow-covered landscapes are worth the cold.
Annual Weather in Mcleodganj
Mcleodganj 3-Day Forecast
Thu, 21 September
Night
71 °F
22 °C
88%
Morning
65 °F
19 °C
0%
Afternoon
83 °F
28 °C
66%
Evening
73 °F
23 °C
73%
Fri, 22 September
Night
66 °F
19 °C
0%
Morning
64 °F
18 °C
72%
Afternoon
83 °F
28 °C
89%
Evening
76 °F
24 °C
89%
Sat, 23 September
Night
71 °F
22 °C
0%
Morning
66 °F
19 °C
88%
Afternoon
78 °F
25 °C
78%
Evening
71 °F
22 °C
0%
Questions & Answers

What is the local language of Mcleodganj?

The local language spoken in Mcleodganj, India is predominantly Hindi. Due to significant Tibetan influence, as the city is home to His Holiness the 14th Dalai Lama, the Tibetan language (also known as Bodic or Tibetan Standard) is also widely spoken. Given the country's popularity as a tourist destination, a basic knowledge of English is understood and spoken by most locals, especially those involved in hospitality and tourism.

How safe is Mcleodganj for solo travelers?

Mcleodganj is generally considered safe for solo travelers. However, as with any other destination, it is important to pay attention to personal safety. Mcleodganj is a peaceful place with a high percentage of Tibetan Buddhist traditions, which contributes to an overall peaceful environment. The locals are friendly and willing to help you if you need assistance. However, to ensure your safety, do not wander in remote areas late at night and always be aware of your surroundings.

Can I get around easily without a vehicle?

Yes, in Mcleodganj, India, it is quite easy to get around without a vehicle. The city is small enough to explore on foot, and many attractions are within walking distance. Public transportation such as buses and auto-rickshaws are widely available for longer distances. You can also rent a bicycle or a local cab for the day. However, due to the hilly terrain, you will have to do a bit of climbing in some places. Suitable footwear is highly recommended.

Is vegetarian food readily available in Mcleodganj?

Mcleodganj, a major Buddhist center and home to the Dalai Lama, offers an abundance of vegetarian and vegan dishes. Known for its cultural blend of Tibetan and Indian cuisine, the city offers a variety of vegetarian dishes. Choices range from Tibetan delicacies like thukpa and momos to Indian specialties like dal and rice. International dishes such as Italian and Israeli cuisine are also offered in vegetarian form. Organic cafés offering healthy and allergen-free food are equally popular here.

Are there any dress code rules in Mcleodganj?

There is no specific dress code in Mcleodganj, India. However, since Mcleodganj is an important center of Tibetan culture, locals and visitors are encouraged to dress modestly. It is advisable not to wear revealing clothing. Also remember that the weather can change drastically due to the high altitude, so it is advisable to wear multiple layers. Make sure you have warm clothes in the winter as it can get quite cold.

How is the WiFi connectivity?

WiFi connection in Mcleodganj is moderate, but it largely depends on where you stay. Many hotels and guesthouses offer free WiFi to their guests. However, the connection may not be as fast and reliable as in big cities. There are also internet cafes where you can use WiFi for a fee. For uninterrupted Internet access, it is recommended to purchase a local SIM card with a data package.

Can I use credit cards in most places?

While Mcleodganj offers some modern amenities, it is still a small mountain town in northern India. Many small stores, vendors and even some restaurants do not have cards and rely on cash. Therefore, it is advisable to have enough local currency with you. However, large hotels and some restaurants may accept credit cards. International tourists are advised to make sure that card payment is possible before shopping or dining out to avoid inconvenience.

What kind of plugs and sockets are used?

In Mcleodganj, India, there are plugs and sockets of type C, D and M. The standard voltage is 230 V and the standard frequency is 50 Hz. Type C sockets are common throughout Europe and have two round pins. Type D has three round pins in a triangular pattern and type M has three round pins in a straight line. It is usually recommended to bring a universal adapter to use different types of sockets.

Do I need any vaccinations before traveling to Mcleodganj?

While there are no required vaccinations for travel to Mcleodganj, India, it is advisable to be up to date on routine immunizations such as measles-mumps-rubella (MMR) and tetanus. It is also recommended to get vaccinated against hepatitis A and B, typhoid and influenza. Also, talk to your doctor about precautions against mosquito-borne diseases such as dengue fever and malaria. Don't forget to take out travel insurance to cover medical expenses.

Is bargaining acceptable at local markets?

Yes, haggling is perfectly acceptable and often even common in the local markets in Mcleodganj, India. Market vendors expect a certain level of negotiation skills, so don't be afraid to haggle for a reasonable price. Always remember to negotiate politely and with a smile. Understanding the local culture and dynamics can make your shopping experience more enjoyable and rewarding, leading to both better business and sustaining the local economy.

Are public facilities like washrooms clean?

The quality of public facilities in Mcleodganj, India, varies. While some tourist sites and restaurants have a reasonable standard of hygiene, some public washrooms may not meet foreigners' expectations for cleanliness, especially in rural areas or busy markets. Visitors are advised to take personal hygiene items such as hand sanitizer or wet wipes as a precaution. Upscale hotels, cafes and shopping malls generally offer the best sanitation facilities. It is always recommended to plan ahead.

Is tap water safe to drink?

While tap water in Mcleodganj, India, can be drunk by locals, it is generally not recommended for tourists. The water may contain bacteria or parasites that can cause stomach upset or other health problems, especially for those who are not used to the water. It is recommended that you only drink bottled water and make sure the seal is intact when purchasing. Alternatively, a high quality water purifier or boiled water may be a safe alternative.

Can I easily find ATMs in Mcleodganj?

Yes, ATMs are easy to find in Mcleodganj. Despite its hilly terrain and peaceful seclusion, the town is equipped with basic facilities that include several ATMs for banking transactions. Several major Indian banks such as State Bank of India, Punjab National Bank and HDFC Bank have strategically placed their ATMs in the city. However, it is advisable to carry some cash with you as ATMs sometimes run out of cash due to the large influx of tourists.

Is it common to tip at restaurants and other services?

Tipping at restaurants in Mcleodganj, India, is common but not required. Generally, diners tip 10% to 15% of the bill when the service charge is not included. For other services such as cab drivers or tour guides, a small tip is appreciated, but there are no set rates. Overall, tipping is at the discretion of the guest and depends on the quality of the service provided.

What's the mobile network coverage like in Mcleodganj?

Mcleodganj has fairly good mobile network coverage with services from major operators such as Airtel, Vodafone and Jio. While you can expect consistent network coverage in most parts of the city, signal strength may decrease in more remote areas or between the mountains. It's worth noting that 3G/4G internet services work adequately in central areas, but again, you may experience problems in remote sections or during bad weather. Postpaid connections are recommended over prepaid connections when traveling in this region.

Are there any unusual local customs that I should be aware of?

In Mcleodganj, as in most parts of India, it is customary to greet each other with a "Namaste," placing both palms together as if in prayer. Shoes should be removed before entering religious sites. Women should dress conservatively, especially when visiting temples. Drinking and smoking are frowned upon in public places. It is considered respectful to give and take with the right hand. Finally, it is important to remember that the image of the Dalai Lama is highly revered; any sign of disrespect may offend the locals.

Is it easy to find English speakers?

Yes, it is relatively easy to find English speakers in Mcleodganj. The region is popular with international tourists and is also home to a large Tibetan community, many of whom speak English. In addition, most locals who work in the tourism industry, such as hotel employees, restaurant staff, and tour guides, have a good command of English. However, the level of proficiency may vary, and the local accent may differ from that of native English speakers.

Do I need to carry a lot of cash?

It is not necessary to carry a lot of cash in Mcleodganj as most hotels, restaurants and stores accept credit and debit cards. ATMs are also available if you need to withdraw cash. However, it is advisable to carry some cash for small merchants or in case of a technical malfunction at the payment machines. Also, cash can be helpful in remote locations or for local transportation services. Therefore, a combination of cash and cards would be advisable.

What are the emergency numbers in Mcleodganj?

In Mcleodganj, keep the national toll-free emergency numbers for India handy. Dial 112 for general emergencies, including police, fire and ambulance. For medical emergencies, you can also dial 108, as it will connect you directly to the ambulance service. For women's safety issues, 1091 serves as the women's emergency number. Please note that these emergency numbers work all over India, including Mcleodganj.

What's the local delicacy I must try?

When you visit Mcleodganj, you must try thukpa and momos, which are staples of the local cuisine. Thukpa is a hearty noodle soup that originated in Tibet and is a warming, filling meal with a variety of vegetables and meat. Momos are Tibetan dumplings filled with either vegetables or meat and served with spicy chutney. They can be steamed or fried, but both options offer an intriguing blend of flavors that will please any foodie. Both dishes are symbolic of the fusion of Tibetan and Indian cultures.

Feedback

I hope you found this article informative and helpful. I'm eager to improve the content and make it even more valuable for you. If you have any feedback or suggestions, I would love to hear from you.

Do you have any tips or hidden gems that you think should be added to the list? Are there any areas that you feel could use more explanation or clarification?

Your input is greatly appreciated and will help us to continue providing high-quality content that meets your needs and interests. Please feel free to share your thoughts.