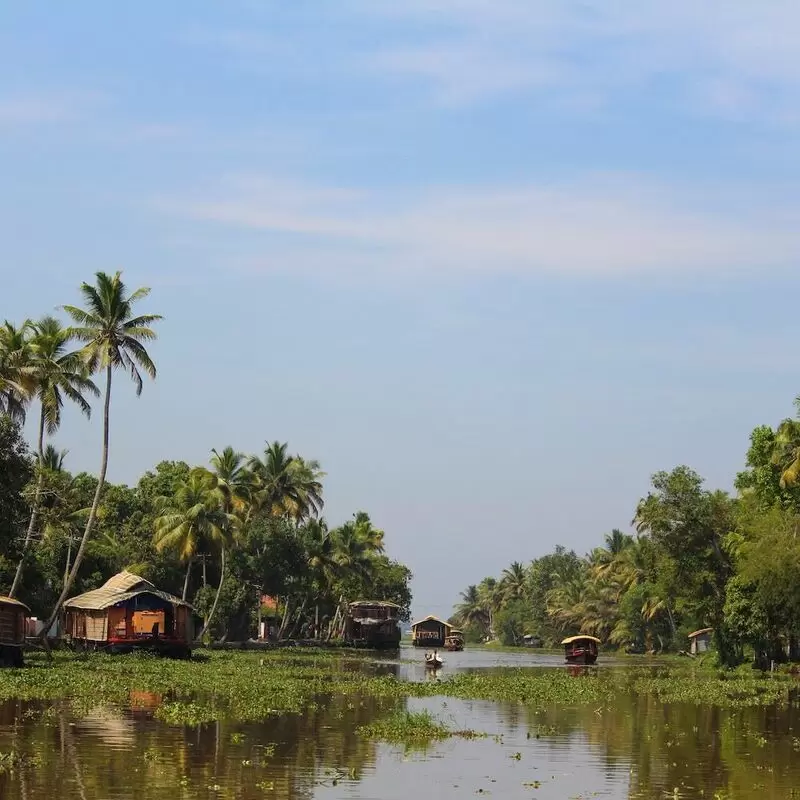 1. Alleppey Beach
Discover the allure of Alleppey Beach, a pristine coastline with a historic pier jutting into the sea. Enjoy breathtaking sunset views while the ghostly remains of the 137-year-old Alappuzha Sea Bridge tell stories of times past. Nearby, treat yourself to a soothing Ayurvedic massage or explore idyllic "Pozhi," where sea and freshwater meet. Just minutes away is the famous Kumarakom Bird Sanctuary, a birdwatcher's paradise. Your trip to India is not complete without experiencing this coastal gem.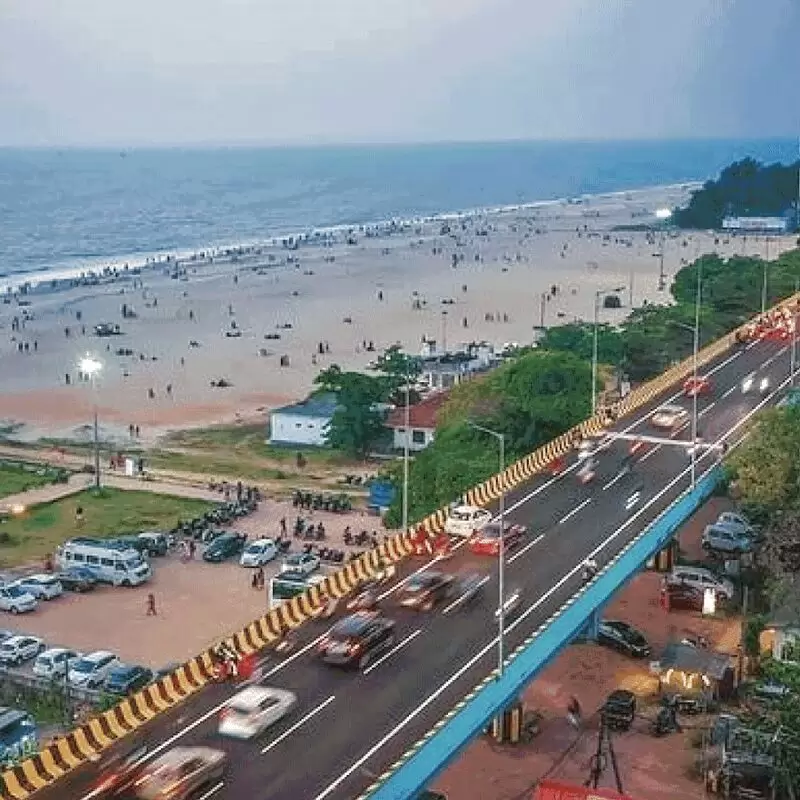 Alleppey Beach
Civil Station Ward, Alappuzha
Monday - Sunday: Open 24 hours
2. Sree Krishna Swamy Temple Ambalapuzha
The Sree Krishna Swamy Temple in Ambalapuzha is a gem for lovers of spirituality and architecture. The temple is famous for its heavenly "Ambalapuzha Palpayasam", a delicious sweet milk porridge offered to the deity. The temple grounds are quiet and peaceful, ideal for introspection and silence. Just 14 km away is the famous Alappuzha Lighthouse, which offers a magnificent view of the Alleppey coastline. Don't miss the phenomenal "Champakulam Moolam Boat Race" held nearby during the Malayalam month of Mithunam.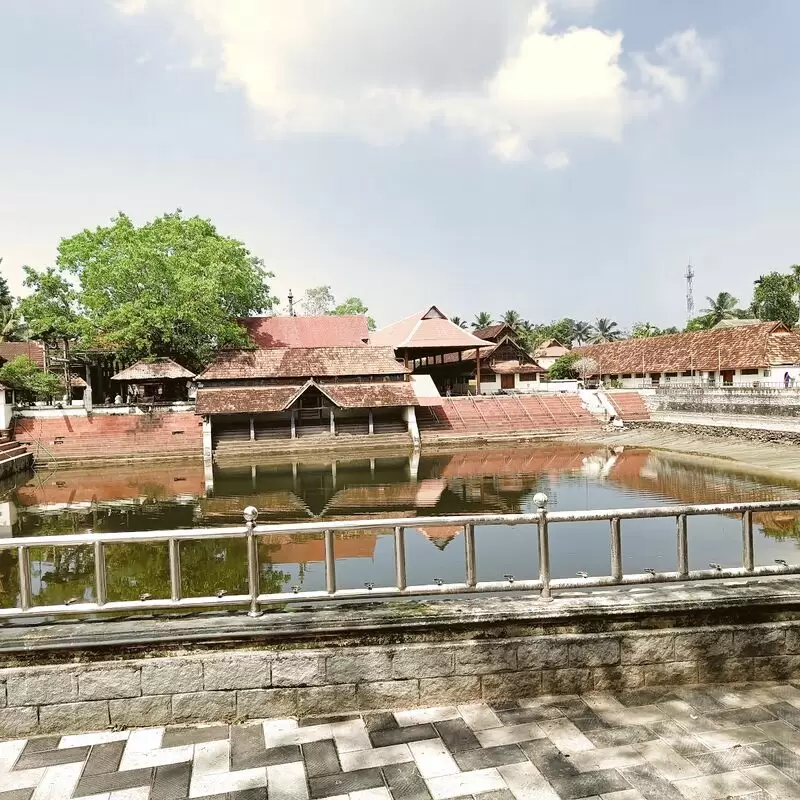 Sree Krishna Swamy Temple Ambalapuzha
SH 12, Ambalapuzha
Monday - Sunday: 3:00 AM – 12:00 PM, 5:00 – 8:00 PM
3. Alleppey Backwater
Discover the hidden treasures of India on a cruise through the breathtaking backwaters of Alleppey. A houseboat ride along the shimmering waterways, surrounded by lush greenery, is an incomparable experience. Encounter tiny villages, historic churches and a variety of exotic birds! Enjoy delicious local cuisine cooked on board and served on fresh banana leaves. Just an hour away is the famous Marari Beach, a tranquil paradise known for its crystal clear waters and soft golden sand. Alleppey, a true gem full of natural splendor and cultural charms.
Alleppey Backwater
Punnamada, Kottankulangara, Alappuzha
Monday - Sunday: 7:00 AM – 8:00 PM
4. Mannarasala Sree Nagaraja Temple
Solicit the tranquility of the legendary Mannarasala Sree Nagaraja Temple, an intricate realm of over 30,000 mesmerizing serpent images. Nestled in a forest clearing, the seat of the snake god Nagaraja guarantees a captivating spiritual journey. Immerse yourself in magical rituals such as the "Uruli Kamizhthal" - a unique fertility ritual. A few kilometers away you can marvel at the Haripad Subrahmanya Swamy Temple, one of the oldest shrines in Kerala dedicated to Lord Subrahmanya.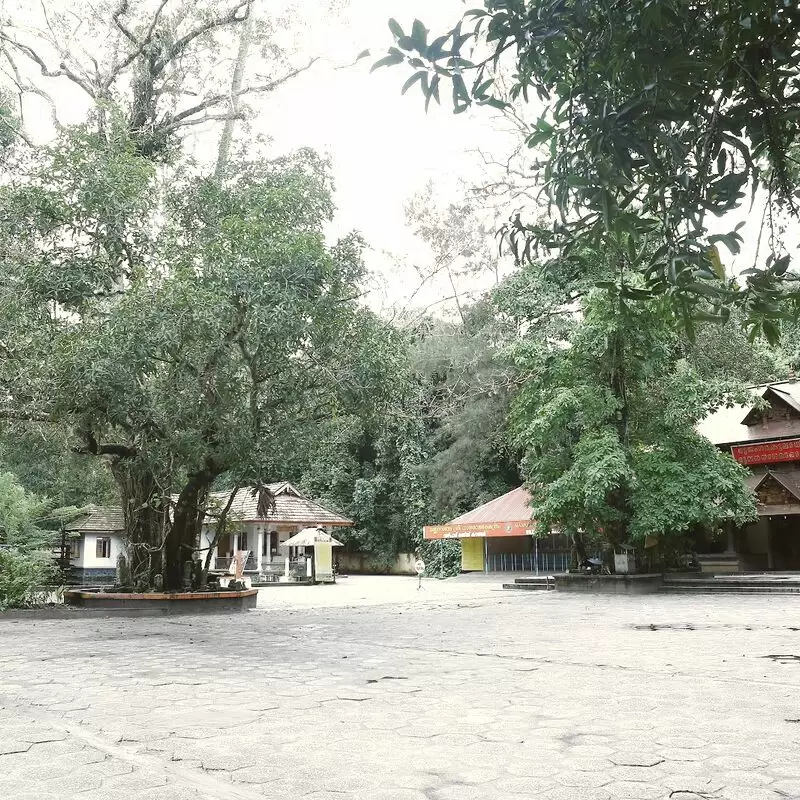 Mannarasala Sree Nagaraja Temple
Mannarasala P.O, Haripad
Monday - Sunday: 5:30 – 11:00 AM, 6:00 – 7:30 PM
5. Krishnapuram Palace
Krishnapuram Palace is a captivating place to learn about the rich history of Kerala. Walking through this 18th century palace, you will see intricate murals and beautifully designed gabled roofs. The palace, surrounded by a manicured garden, also houses a museum with ancient artifacts. Don't miss the 49 square meter Gajendra Moksham mural, the largest in Kerala! Nearby is the enchanting Kayamkulam Lake, where boat rides are available - perfect for unwinding after enjoying the splendor of the palace.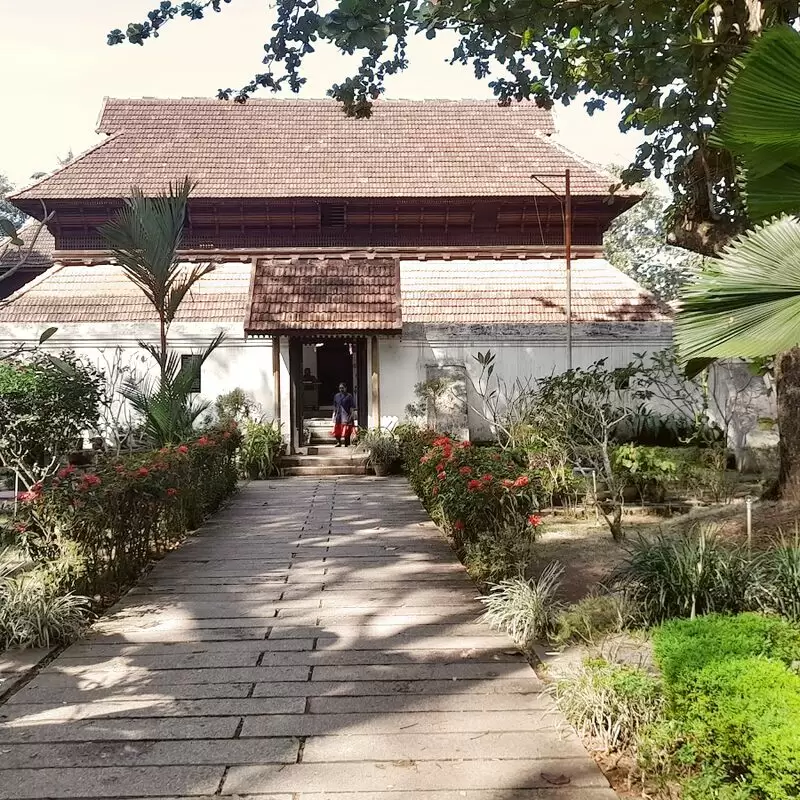 Krishnapuram Palace
5G25+4C9, Oachira Rd, near Krishnapuram, Kayamkulam
Monday: Closed
Tuesday - Sunday: 9:00 AM – 1:00 PM, 2:00 – 4:30 PM
6. Alleppey Boathouse
Experience the magic of Alleppey Boathouse, a floating paradise in the backwaters of Kerala. It's not just a boat ride, but a complete lifestyle experience. Enjoy fresh seafood, rides through rural villages, gorgeous views of rice paddies and the relaxing sound of water lapping against the boat. Stay overnight and enjoy spectacular views of the starry sky. Nearby is the 137-year-old St. Mary's Forane Church, which you must visit for its architectural beauty. Local tip: Watch the mesmerizing sunset from the deck!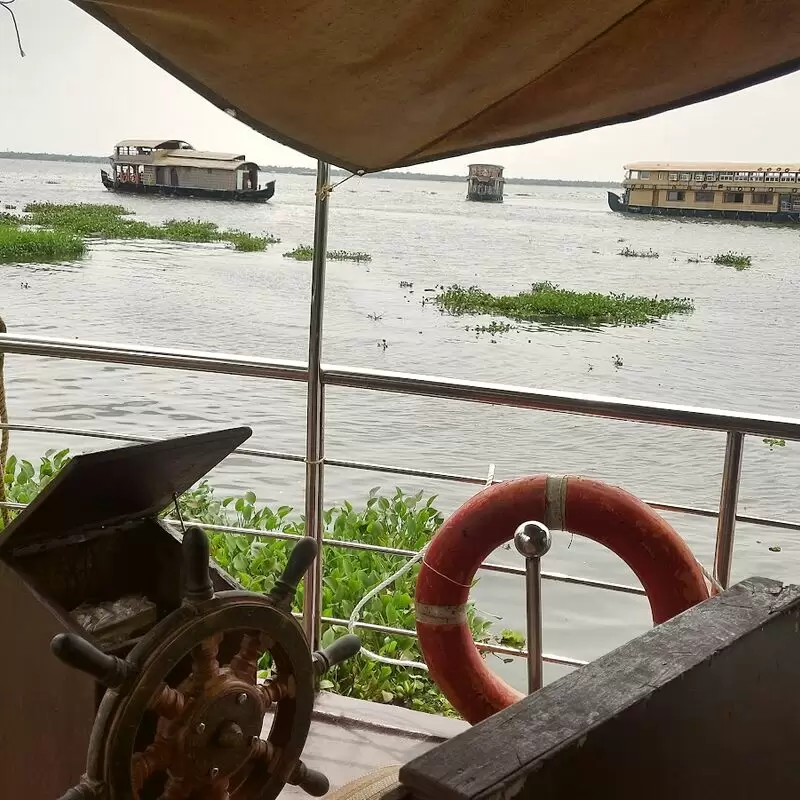 Alleppey Boathouse
Mud Road Connecting West Tottathode with East Tottathode, Starting Point, Punnamada, Starting Point, Alappuzha
Monday - Sunday: 7:00 AM – 6:30 PM
7. Alleppey Lighthouse
Alleppey Lighthouse is a captivating lighthouse of history, with enchanting stories of sailors, signaling good luck and safety. The unparalleled panoramic view of the Alleppey coastline will take your breath away. Climbing the spiral staircase is like a trip back in time. Afterwards, you can end your day at the nearby Palmgrove Lake Resort with an authentic meal! And yes, Vijay Beach Park is also a nearby spot that offers serene views and activities.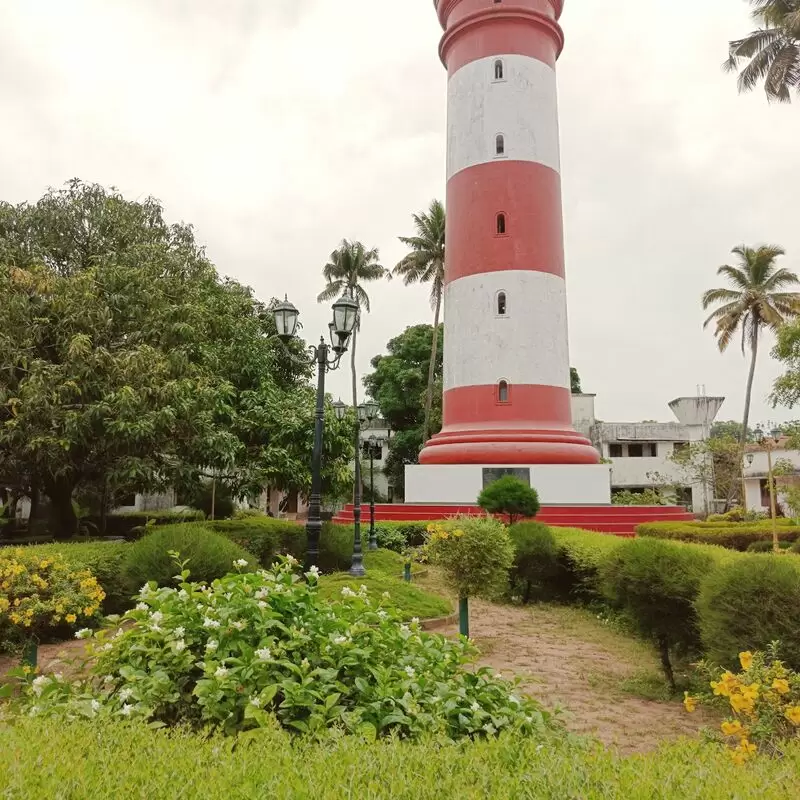 Alleppey Lighthouse
CCSB Rd, Civil Station Ward, Alappuzha
Monday: Closed
Tuesday - Sunday: 9:00 – 11:45 AM, 2:00 – 5:30 PM
8. Kumarakom Bird Sanctuary
Discover a birdwatcher's paradise at Kumarakom Bird Sanctuary, a must-visit in Alleppey. Here you can observe a variety of exotic bird species nesting and fluttering in their natural habitat. Spot rare migratory birds such as Siberian cranes or local favorites like kingfishers and wood beetles. Located on the shores of Lake Vembanad, it is a quiet oasis of respite from the hustle and bustle of city life. Just ten minutes away, you can take a boat ride to marvel at the rare fauna of Pathiramanal Island. This combination is a nature lover's dream!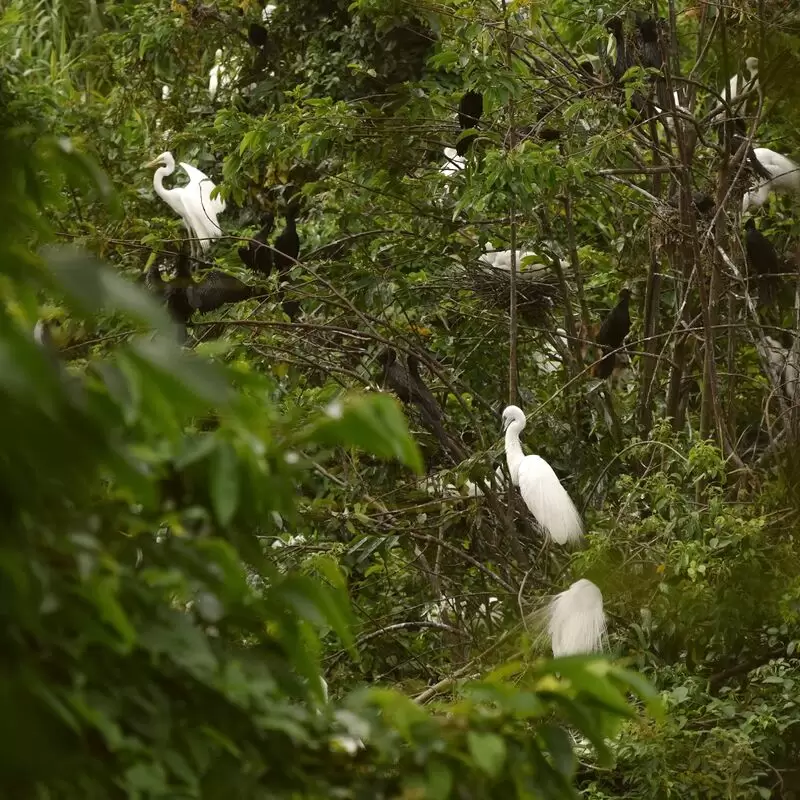 Kumarakom Bird Sanctuary
Kavanattinkara, Kumarakom
Monday - Sunday: 6:00 AM – 4:30 PM
9. International Coir Museum
Explore the unique history of Alleppey's coir industry at the International Coir Museum! From fascinating exhibits showing the early artisanal techniques of coir fiber production to advanced automated machinery, you'll get a fascinating insight. Don't miss the world's first motorized coir loom! Also enjoy the captivating coconut sculpture gallery. Nearby, you can continue your cultural journey with a visit to the Revi Karuna Karan Memorial Museum - a treasure trove of art and artifacts.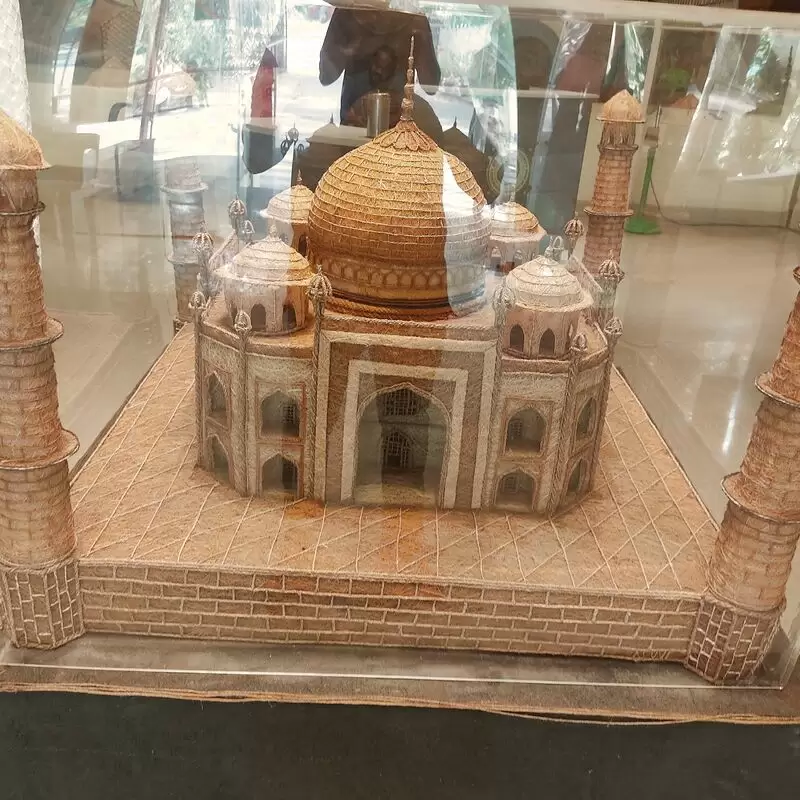 International Coir Museum
COIRBOARD COMPLEX GOVT.OF.INDIA KALAVOOR.PO. ALAPUZHA. Kochi, Panvel - Kochi - Kanyakumari Hwy, Apoor, Kalavoor, Alappuzha
Monday: Closed
Tuesday - Sunday: 9:30 AM – 5:00 PM
10. Alleppey Boat House
Venture into the tranquil majesty of Alleppey Boat Houses, which offer an unparalleled experience of the beautiful backwaters of Kerala. This is not just a boat ride, but a floating retreat with exceptional views and the opportunity to observe daily life along the riverbanks. Sample traditional Kerala cuisine served on board and drink fresh coconut water while relaxing on the deck. Nearby is Marari Beach, a wonderfully tranquil spot perfect for a sunset stroll.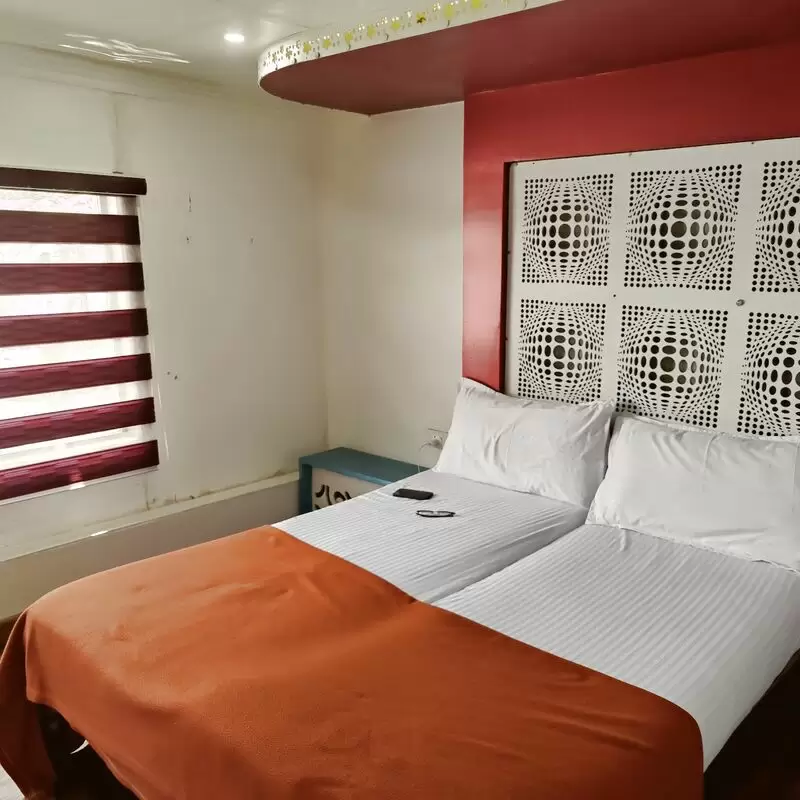 Alleppey Boat House
opposite Indian Oil Petrol Station Near Vazhicherry Bridge, VCNB Road, Alappuzha
Monday - Sunday: Open 24 hours
11. Oscar Cruise

Explore the enchanting waters of Alleppey on the "Oscar Cruise", a prime choice for backwater cruising enthusiasts. This delightful experience takes you along the tranquil lagoons of Alleppey, past lush rice fields and ancient fishing villages. Savor the delicious cuisine of Kerala on board and experience the unspoiled beauty of local life.

Insider tip: Be sure to enjoy the magical sunset view! And don't forget, Alleppey beach and Krishnapuram Palace are just a stone's throw away for a combined cultural and beach adventure.

Oscar Cruise
near Fire Station, Mullakkal, Alappuzha

Monday - Sunday: Open 24 hours
12. The Great Backwaters
Dangle your senses in the divine serenity of the "Great Backwaters" in Alleppey. An immaculate blend of nature's splendor, these backwaters will mesmerize you with their tranquil charm as you cruise in the iconic houseboats. You will witness an extraordinary combination of large lagoons, freshwater rivers and canals that are interconnected. For an authentic experience, try Alleppey's specialty - pearl fish. Nearby is Punnamada Lake, famous for its annual snake boat race - a sight you will never forget.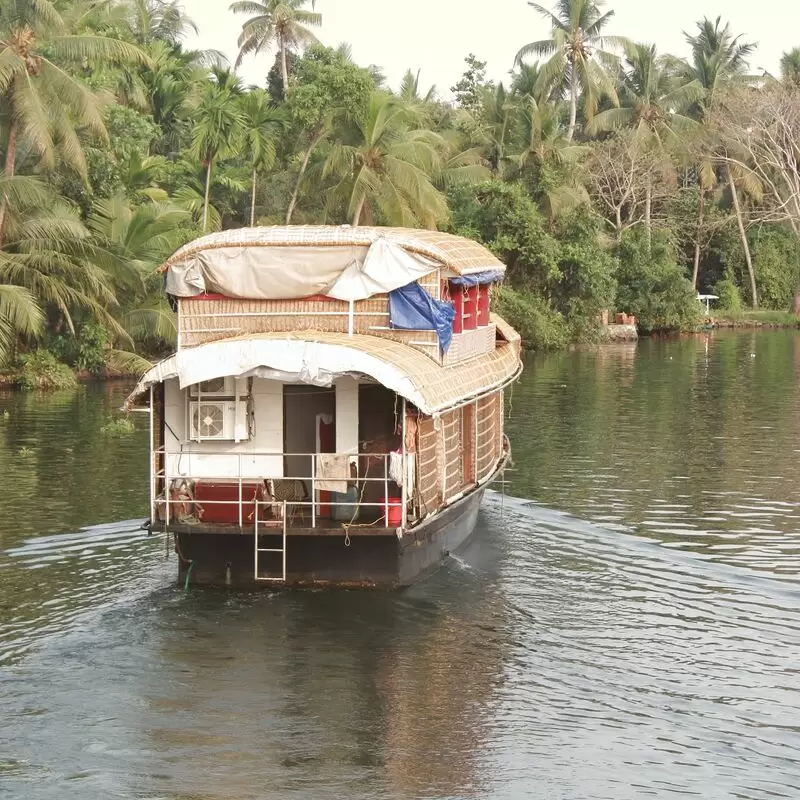 The Great Backwaters
G9G5+95J, Punnamada, Vembanad Lake
Monday - Sunday: Open 24 hours
13. Alleppey Backwaters

The palm-fringed, tranquil Alleppey backwaters are India's answer to Venice. As you float in a "kettuvallam" (a traditional houseboat), witness local waterfront life. See villagers fishing, rice paddies and children waving as you cruise by. Don't miss the brilliant sunset that bathes the lagoons in a heavenly light! Nearby is Marari Beach, known for its golden sand and peaceful setting.

Insider Tip: Opt for an early morning drive to experience the awakening of idyllic village life.

Alleppey Backwaters
G99J+2PF, Meenappally, Kuttamangalam, Kuppapuram
14. Mullakkal Rajarajeswari Temple
Immerse yourself in the spiritual aura of Alleppey with the distinctive Mullakkal Rajarajeswari Temple. Reflecting the tranquility of divine hymns, this unique "open roof" is an example of traditional Kerala architecture and a rare sight. Experience the nine-day Mullakkal Chirappu Festival, a grand carnival of rituals and lively processions that attracts devotees and tourists alike. Pro-tip: Just a short walk away is bustling Mullakkal Street, a haven for exotic spices, tantalizing street food, and handmade souvenirs to round out your divine getaway.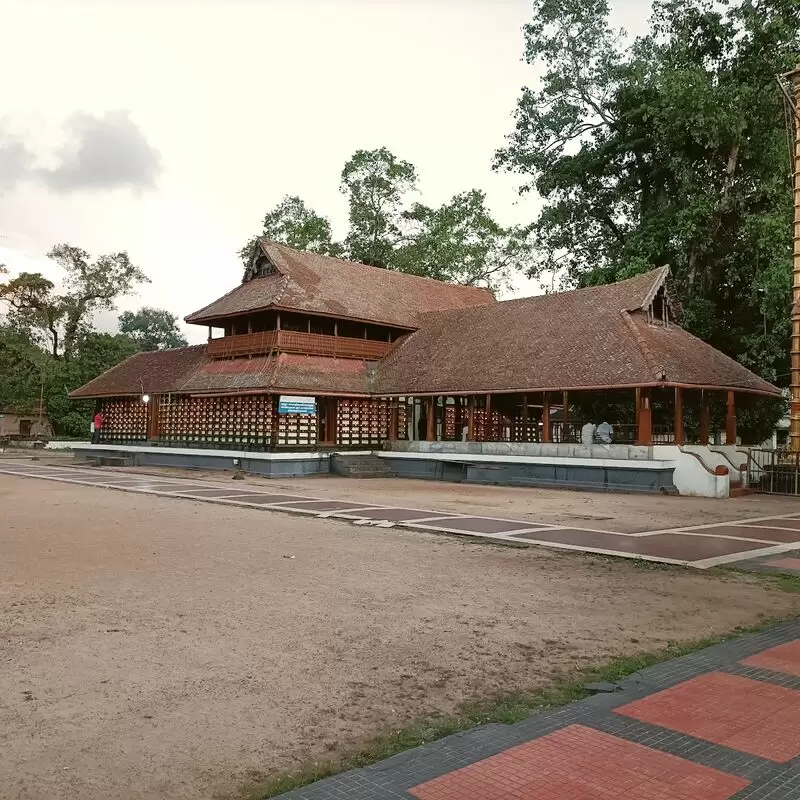 Mullakkal Rajarajeswari Temple
F8WV+Q8R, Mullackal Rd, Mullakkal, Alappuzha
Monday - Sunday: 5:00 AM – 12:00 PM, 5:00 – 9:00 PM
15. Kalloorkad St. Mary's Basilica
Visiting the Kalloorkad St. Mary's Basilica is like opening a historical treasure chest. Built in 427 AD, this majestic basilica is a fusion of Kerala and Portuguese architectural styles - a feast for the eyes of art lovers! Be enchanted by the peace and serenity of the interiors. Don't miss the intricate carvings on the altars and pulpit. Just 15 km away is the ancient Mannarasala Temple, nestled in a forest and revered for its legend of snake worship.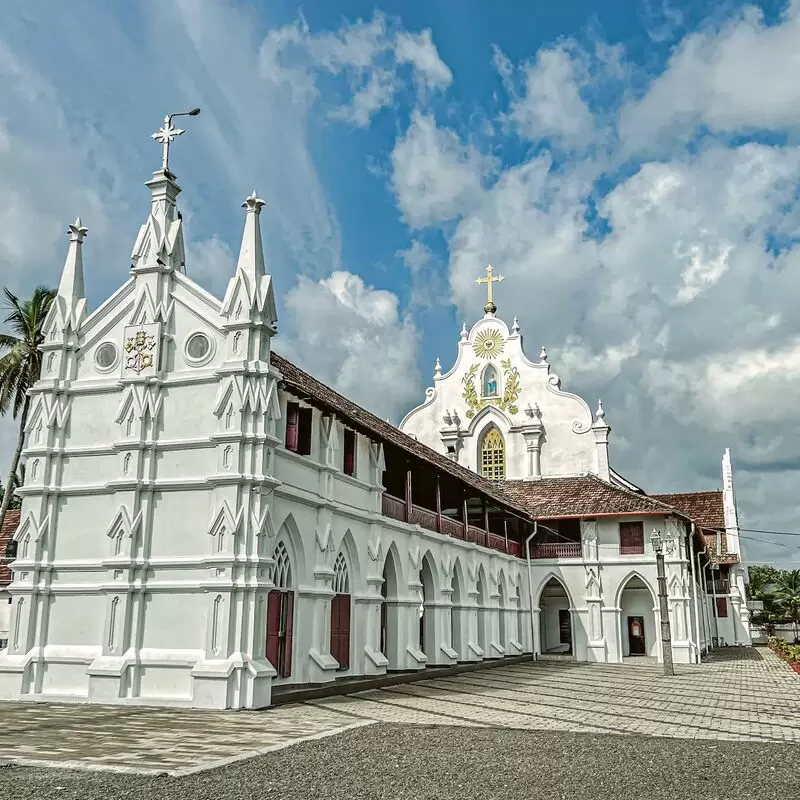 Kalloorkad St. Mary's Basilica
Champakulam
16. Punnamada Lake
Punnamada Lake in Alleppey offers an unforgettable experience where the beauty of Kerala is imprinted in your heart. This vast, tranquil lake with its lush greenery promises mesmerizing views of sunrise and sunset. Paddle across the lagoon on a traditional houseboat, enjoy authentic Kerala cuisine or watch the annual snake boat race, an exciting spectacle! Just around the corner, you can visit the idyllic Pathiramanal Island or the historic Krishnapuram Palace to further enhance your Alleppey visit.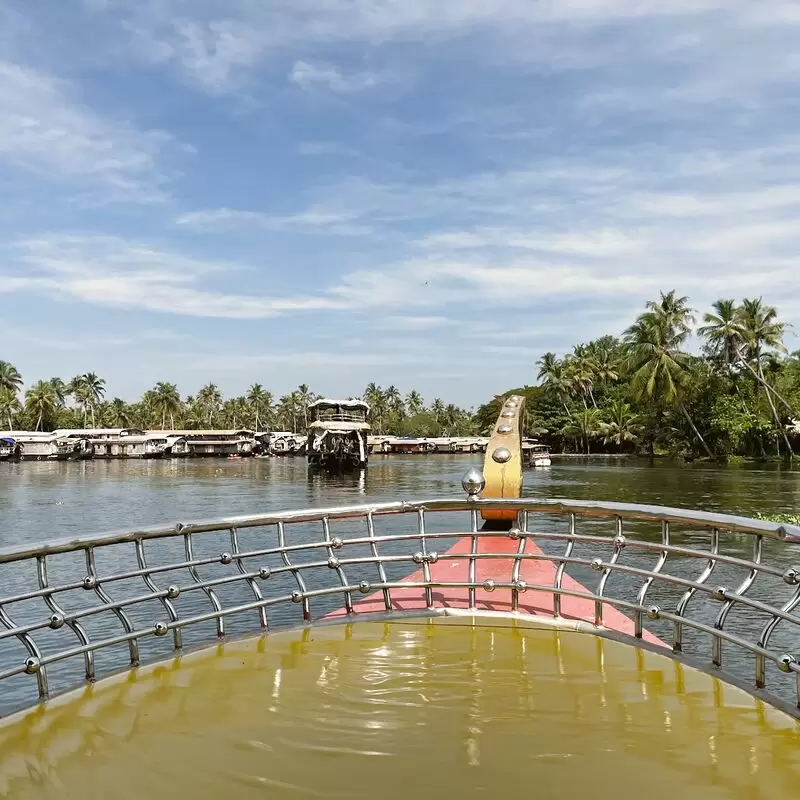 Punnamada Lake
Near Bus stand Punnamada, G923+P9Q, Finishing Point, Punnamada, Finishing Point, Alappuzha
Monday - Sunday: Open 24 hours
17. Nadodi Kayaking in Alleppey
The visit of "Nadodi Kayaking in Alleppey" offers an authentic backwater experience! You will paddle through the quiet canals, admire the life in the villages and experience the green rice fields. You will discover places rarely seen by normal tourists. Head out early in the morning and evening to escape the heat, and don't forget to spot unique bird species. Just a stone's throw away is the famous Alleppey beach, known for its pier that is over 150 years old.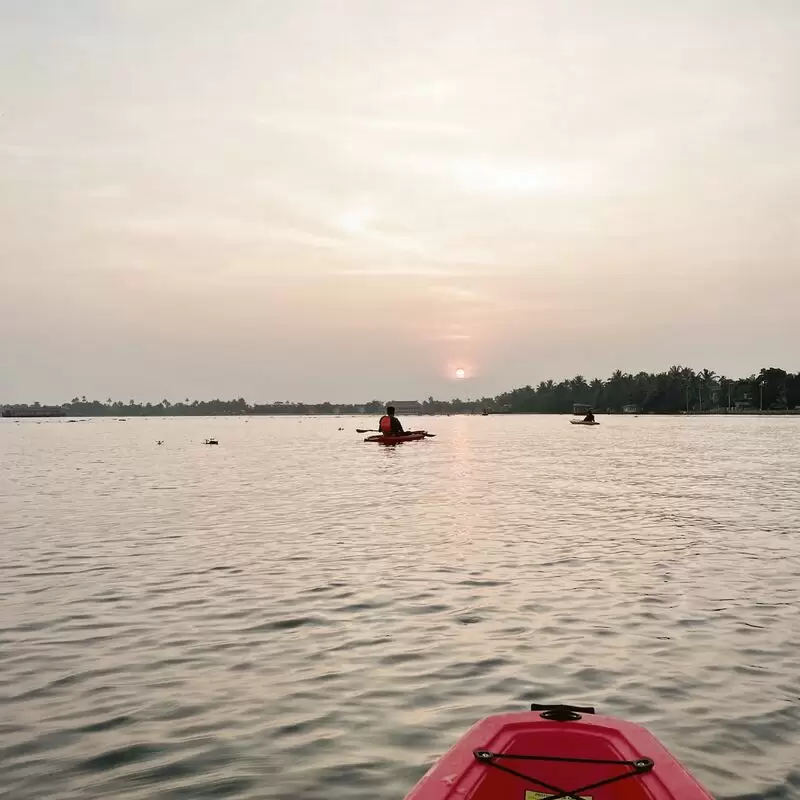 Nadodi Kayaking in Alleppey
Punnamada, Starting Point, Alappuzha
Monday - Sunday: Open 24 hours
18. Alleppey Boat Jetty

The Alleppey boat dock is a must-see, known for its picturesque seascape! This is where the traditional houseboats called "Kettuvallams" dock and come to life. Enjoy the intimate view of local fishermen at work. Don't miss the sunset - a magical spectacle of brilliant colors disappearing into the water.

Insider tip: A river cruise is a unique, tranquil experience. Close by are the Mullakkal Temple and Alleppey Beach, adding charm to the simplicity of Alleppey.

Alleppey Boat Jetty
G82V+8P9, Mullakkal, Alappuzha

Monday - Sunday: 5:30 AM – 9:00 PM
19. Thottappally Beach Alleppey
Thottappally beach is a hidden gem in Alleppey with enchanting beauty and tranquil surroundings. Its less crowded atmosphere sets it apart from other beaches and makes it a very personal experience. Not only can you relax here, but you can also explore the nearby Thottapally Spillway where the sweet waters of the lake mingle with the sea. Don't miss the vibrant color palette at sunset. To tantalize your palate, sample the local seafood specialties at the stalls along the shore. Just 20 minutes away is the Ambalappuzha Krishna Temple, famous for its divine dessert "Palpayasam".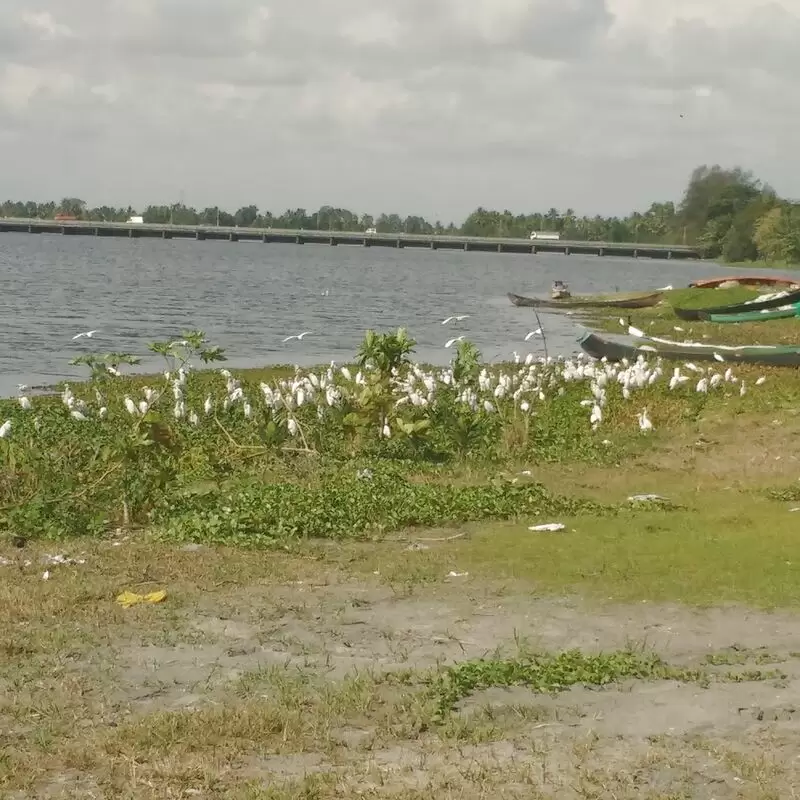 Thottappally Beach Alleppey
896M+339, Thottappally, Purakkad
Monday - Sunday: Open 24 hours
20. Alleppey Houseboats Alleppey Boat House Waves and Dales Alleppey Houseboat
Experience serenity in the houseboats of Alleppey, the hallmark of "Waves and Dales". Glide through the tranquil backwaters, immersed in a verdant tropical panorama, while gaining a unique insight into the Kuttanadan culture. Enjoy delicious Kerala cuisine, an enchanting sunset or a dip in the refreshing waters - experience life on the edge of the wilderness. Visit the nearby Krishnapuram Palace, a perfect insight into Kerala's history and art, just a short boat ride away - an essential part of the Alleppey trip.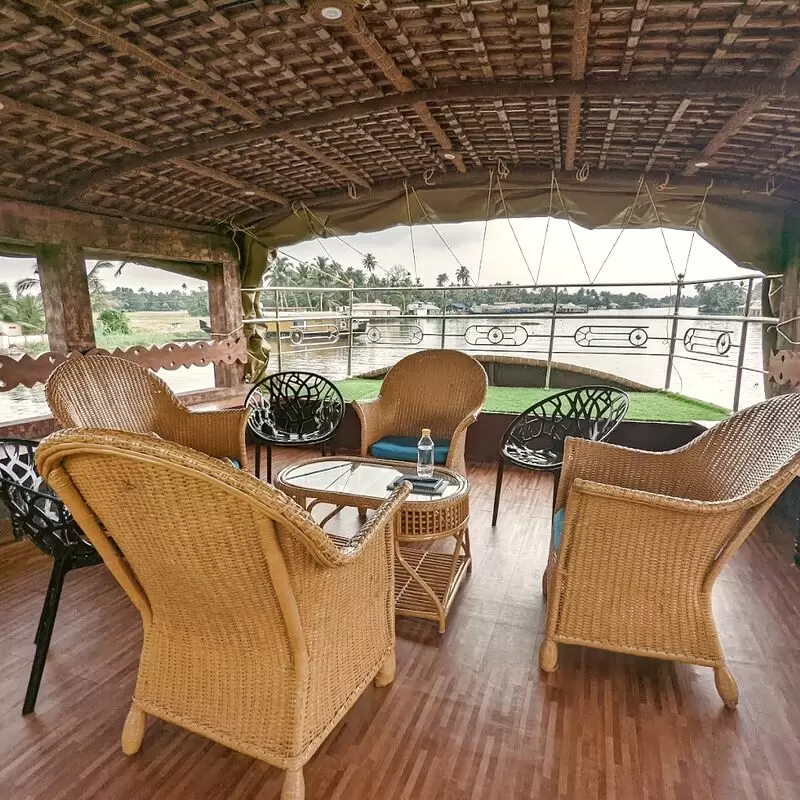 Alleppey Houseboats Alleppey Boat House Waves and Dales Alleppey Houseboat
Boat Jetty Rd, near Boat Jetty, Finishing Point, Alappuzha
Monday - Sunday: Open 24 hours
21. Alappuzha beach Alleppey beach
Alappuzha Beach, also known as Alleppey Beach, is a paradise on earth with golden sands flowing into the stunning Arabian Sea. It is a timeless beauty where tourists can watch the stunning spectacle as the sun sinks into the sea. A walk on the 137-year-old pier offers unparalleled views of the beach. Nearby are Vijaya Beach Park and the old Alappuzha Lighthouse - a testament to the maritime history of the region.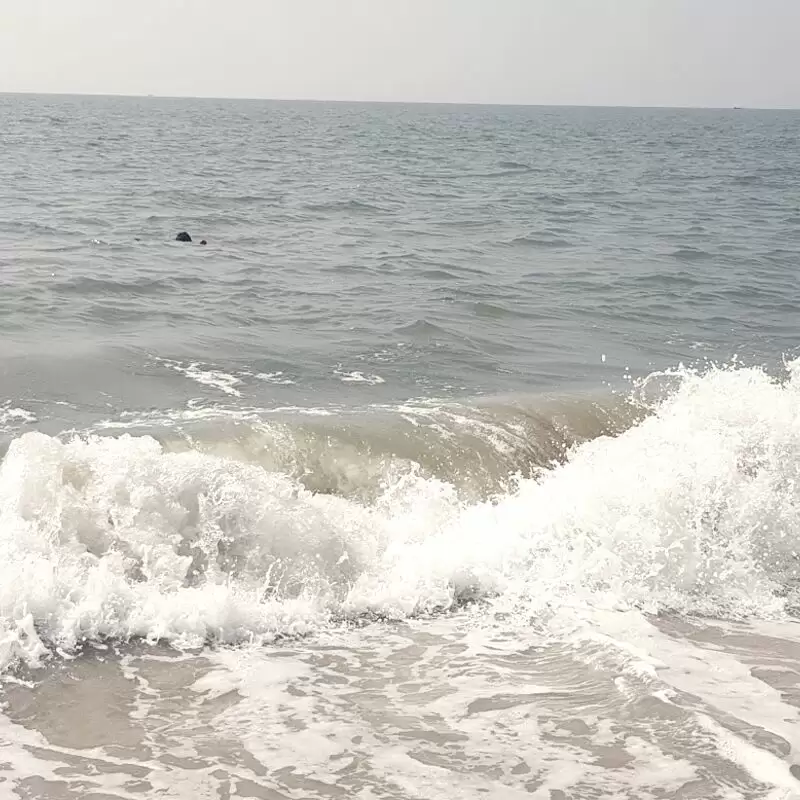 Alappuzha beach Alleppey beach
F8V8+JWF, Beach Rd, Civil Station Ward, Alappuzha
Monday - Sunday: Open 24 hours
22. Revi Karunakaran Memorial Museum
The Revi Karunakaran Memorial Museum is a jewel in the heart of Alleppey. It is a treasure trove of artifacts, including a unique collection of Swarovski crystals, Tanjore paintings and ivory carvings. This private museum was lovingly decorated by Revi Karunakaran in memory of his wife and offers a personal, intimate atmosphere that other museums lack. You are just a short walk from the fascinating backwaters of Kerala, where you can take a houseboat tour after exploring the museum. A visit to this museum is a rewarding cultural dive!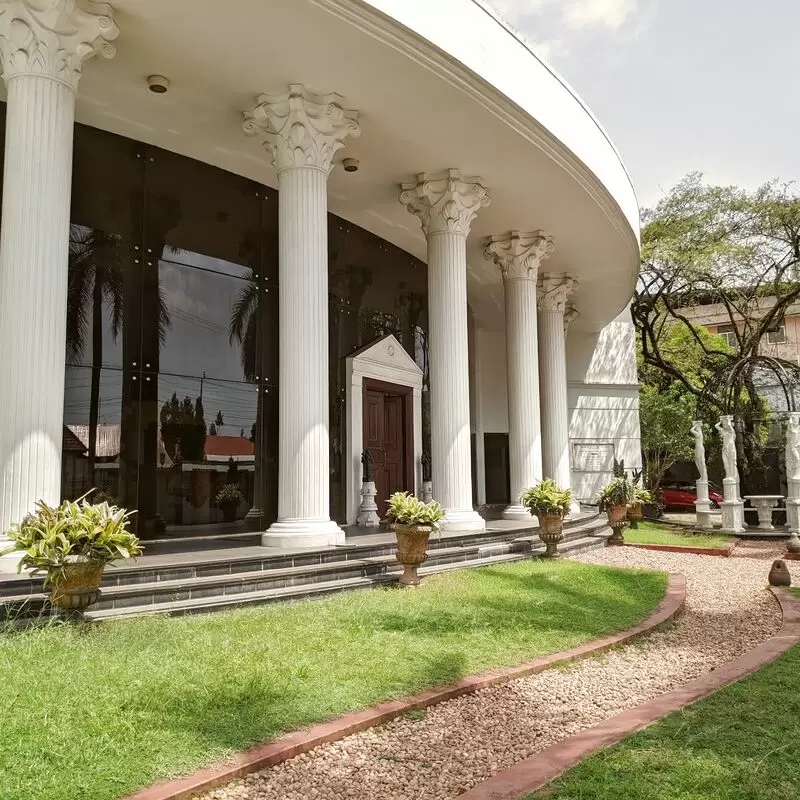 Revi Karunakaran Memorial Museum
XVIII/990-A, VCSB Road, near Power House Bridge, Convent Square, Sea View Ward, Alappuzha
Monday: Closed
Tuesday - Sunday: 9:00 AM – 5:00 PM
23. Kerala House Boat
The iconic "Kerala House Boat" in Alleppey is an unforgettable experience not to be missed. As you glide across the tranquil backwaters, enjoy delicious meals served on board. The never-ending panorama of lush green rice fields, chirping birds, and local life on the shore is a visual delight. Also visit the nearby Kumarakom Bird Sanctuary, a bird lover's paradise. Don't forget to catch the breathtaking sunset from your houseboat.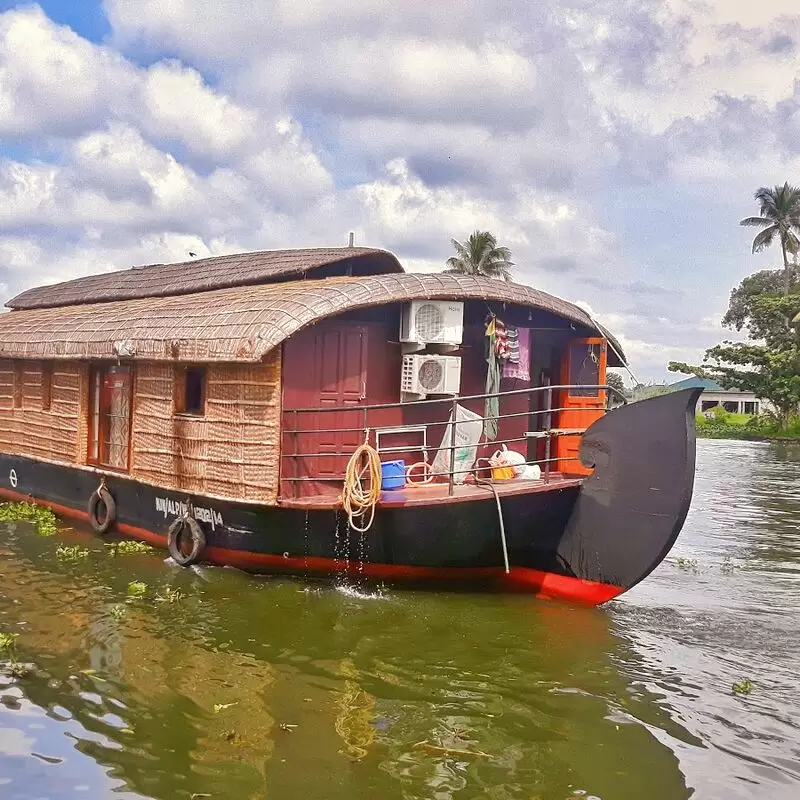 Kerala House Boat
VII/555 , Neroth Building, Thathampally, Alappuzha
Monday - Sunday: 7:30 AM – 9:30 PM
24. Kidangamparambu Sree Bhuvaneswari Temple
A visit to the Kidangamparambu Sree Bhuvaneswari Temple in Alleppey is simply breathtaking. Nestled in a heavenly setting, the divine aura of this temple has a calming effect, making it a popular spiritual retreat. The idol of Goddess Bhuvaneswari, the main deity, is of unique fascination. During Navaratri, the temple is particularly busy. Just a few kilometers away is the majestic Lake Vembanad, India's longest lake, known for its stunning backwaters and houseboat cruises. Don't miss it!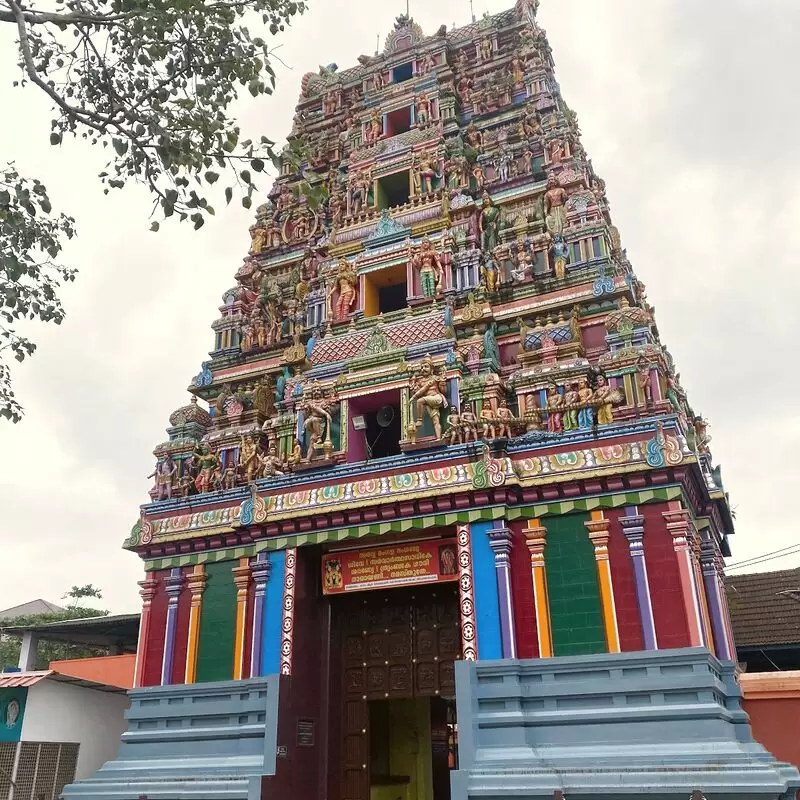 Kidangamparambu Sree Bhuvaneswari Temple
G83R+GQ7, Kidangamparambu - Finishing Point Rd, Near Zilla Court, Kidangamparamp, Thathampally, Alappuzha
Monday - Sunday: 5:00 – 11:30 AM, 5:00 – 8:00 PM
25. Chavara Bhavan
Visit Chavara Bhavan - the birthplace of the blessed Kuriakose Elias Chavara, a must for spiritual travelers who want to experience stories from the past. A 250-year-old beacon flickers from its altar and you can walk in the saint's footsteps. Don't miss the wondrous well that never runs dry. Accessible only by boat, your trip also promises breathtaking views of Alleppey's backwaters. Nearby, you'll find the fascinating St. Mary's Forane Church, an architectural marvel dating back to 427 AD.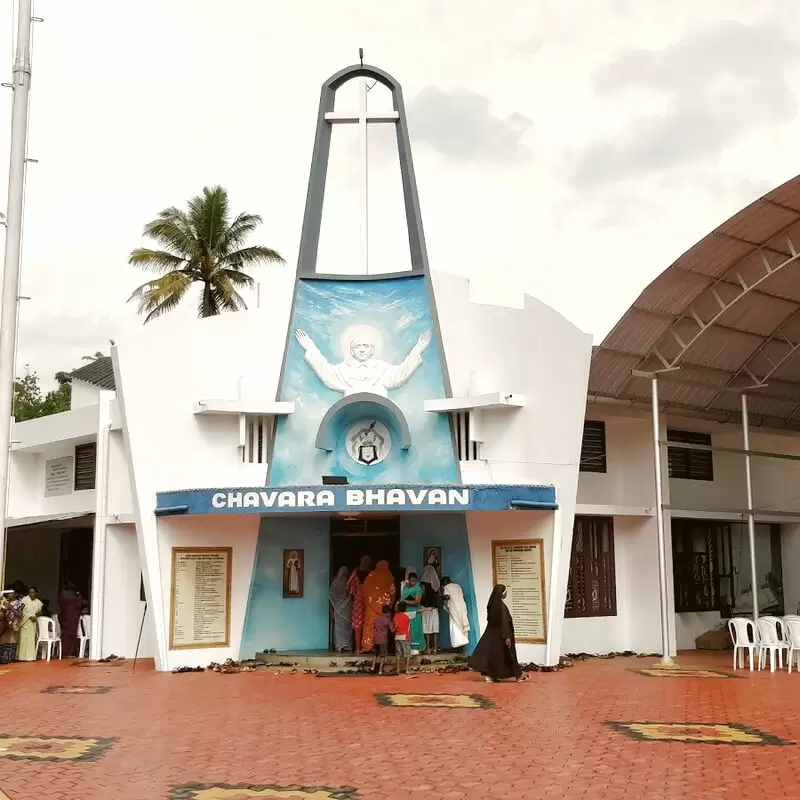 Chavara Bhavan
Kuttamangalam, Kainakary
Monday - Sunday: 6:00 AM – 6:00 PM
26. Sea View Park
Enjoy the imperishable beauty of Alleppey at Sea View Park, a pristine place best known for boat rides and picnics. In this verdant setting, you can take boat rides or just enjoy the mesmerizing views of the backwaters. Insider info: visit the place at sunset to take the perfect photo! Just a stone's throw away is the Allappuzha Lighthouse, which has been standing since 1862 and offers panoramic views of the city and the Arabian Sea. An absolute experience not to be missed!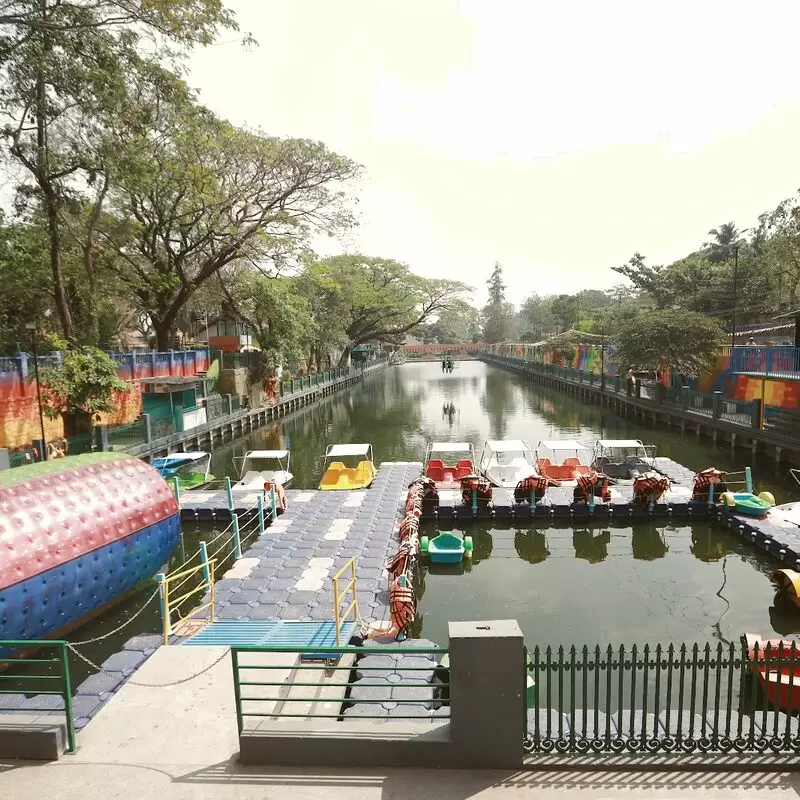 Sea View Park
Beach Rd, Sea View Ward, Alappuzha
Monday - Sunday: 9:00 AM – 9:00 PM
Best Time to Visit Alleppey
The best time to visit Alleppey, India is during the winter months from November to February when the weather is mild and pleasant. This time is ideal for houseboat cruises, sightseeing and exploring the local culture. Also, August is recommended to experience the famous Nehru Trophy Boat Race.
Annual Weather in Alleppey
Alleppey 3-Day Forecast
Thu, 21 September
Night
79 °F
26 °C
64%
Morning
78 °F
26 °C
62%
Afternoon
83 °F
28 °C
64%
Evening
80 °F
27 °C
91%
Fri, 22 September
Night
79 °F
26 °C
76%
Morning
78 °F
26 °C
78%
Afternoon
82 °F
28 °C
81%
Evening
79 °F
26 °C
83%
Sat, 23 September
Night
78 °F
26 °C
81%
Morning
75 °F
24 °C
79%
Afternoon
77 °F
25 °C
0%
Evening
79 °F
26 °C
0%
Questions & Answers

What is the local cuisine of Alleppey?

Alleppey is located in the southern Indian state of Kerala and is distinguished by its own unique cuisine. Alleppey's cuisine is known for its fresh flavors and emphasis on seafood, offering dishes such as karimeen pollichathu (pearl spot fish coated in spices and baked in banana leaves), roast duck, and shrimp curry. Alleppey is also famous for its many vegetarian dishes, especially those served during sadya, a traditional feast of mixed rice, various side dishes and sweet payasam.

How do I rent a houseboat?

Renting a houseboat in Alleppey, India is simple and easy. There are several online platforms that offer houseboat rentals. There you can check options, availability and make bookings. Alternatively, you can contact local houseboat operators directly. Usually, the rental fees include meals and amenities. Make sure you know the details before booking. A houseboat tour offers a unique opportunity to explore the tranquil backwaters and lush landscapes of Alleppey.

Is it safe to wander around Alleppey at night?

Although Alleppey is generally considered safe, it is advisable to take the usual precautions, especially at night. Due to the rural nature of the area, streets may not be well lit and nightlife is not as lively as in larger cities. Be aware of your surroundings, avoid deserted areas, travel in groups, and keep your belongings safe. Also, time your activities to daylight hours so you can properly enjoy the scenic beauty of Alleppey.

Are credit cards widely accepted in Alleppey?

Yes, credit cards are generally accepted in most places in Alleppey, India. However, it is always advisable to carry some cash as well, especially when visiting smaller restaurants, local markets and out-of-the-way tourist attractions. Different establishments may have different policies or technical capabilities for accepting credit cards, so check in advance if you plan to pay exclusively by card. However, card payment is often possible at most hotels, larger restaurants and stores.

Are there any dress codes or cultural customs I need to respect?

Tourists in Alleppey, India, are advised to respect local customs and traditions. Dress modestly, especially in religious places, and cover shoulders and knees. Women should prefer to wear long skirts or pants and tops with sleeves. Public displays of affection are not appreciated, and it is respectful to ask before photographing locals. As everywhere, it is important to treat the environment, culture and people with respect. It's all part of responsible travel.

How can I experience the local culture?

In Alleppey, immerse yourself in the rich local culture by joining a village tour where you can witness daily life, walk through lush rice fields, and talk with local artisans. Sample traditional Kerala cuisine and learn about its influences. Discover the art of coconut making and witness colorful snake boat races. For a more intimate experience, stay with a homestay family and participate in a local celebration or religious festival. Don't forget to spend a quiet evening on the sandy beach of Alleppey and watch the breathtaking sunset.

What is Alleppey famous for?

Alleppey, also known as Alappuzha, is known for its fascinating backwaters, sun-drenched beaches and branching network of lagoons, canals and rivers. Alappuzha is also referred to as the "Venice of the East" and is a popular spot for houseboat cruises, offering tourists a glimpse into the tranquil village life and lush greenery of Kerala. In addition, the centuries-old coconut industry, traditional boat races, and unique cuisine add to the city's popularity, making it a must-see in India.

How do I get around the city?

Transportation in Alleppey is mainly by water, but it is also possible by road. Most visitors use houseboats, ferries or private boats to navigate the city's famous backwaters. By land, autorickshaws, cabs and motorcycles are widely used and are perfect for short distances. Buses are also a popular and inexpensive way to get around. Renting a bicycle and exploring the rural beauty of Alleppey is a charming and leisurely option.

What is the local language?

The local language in Alleppey, also known as Alappuzha, is Malayalam. This is the official language of the state of Kerala, where Alleppey is located. People here speak, read and write predominantly in Malayalam. This language is characterized by its unique script and rich literary heritage. However, due to the influence of tourism, English is understood and spoken by a significant number of people in Alleppey, especially those involved in the tourism industry.

Is it customary to tip in Alleppey?

Tipping is not mandatory in Alleppey, India, but it is a common practice expected in restaurants, hotels and for services such as tours or massages. The amount of the tip depends on the quality of the service, but is usually between 10% and 15% of the bill amount. For independent services such as porters or housekeeping, a small tip of around 20-50 rupees is estimated. However, always make sure that the tip is in accordance with the customs and respect for the local culture.

Is it advisable to drink tap water in Alleppey?

As a travel guide in Alleppey, India, we do not recommend drinking tap water directly, regardless of where you are in the country. The water could contain bacteria or contaminants that are unfamiliar to your system and could cause illness. It is highly recommended that you stick to bottled water, which is readily available in most places. You can also drink boiled water or use water purification tablets from a reputable brand.

What is the best way to book activities in Alleppey?

The most efficient way to book activities in Alleppey, India is through a reliable online platform. Websites like Viator, GetYourGuide, and TripAdvisor offer a wide range of activities - from houseboat stays on the tranquil backwaters to spice plantation tours and cooking classes. These platforms offer comprehensive information on each activity, user reviews, and easy booking options. In addition, many hotels in Alleppey can arrange activities directly for their guests.

How is the healthcare facility in Alleppey?

The health facilities in Alleppey are well equipped and cater to locals and tourists alike. There are several hospitals, clinics and specialized medical centers. The primary health center and government hospitals provide affordable care. For specialized treatment, there are private hospitals with modern facilities. The region also promotes traditional Ayurvedic treatment centers, which attract many visitors. Overall, health services in Alleppey are reliable and easily accessible.

Is Alleppey well-connected to other parts of India?

Yes, Alleppey is well connected to the rest of India. The city has a railroad station that connects it with major Indian cities. Trains run regularly from places like Delhi, Mumbai, Kolkata, Bangalore and so on. Apart from railroads, Alleppey is also accessible via National Highways. The nearest airport is Cochin International Airport, which is about 83 km away. The connectivity to the water is also noteworthy with backwater cruises on offer.

What type of power plugs and sockets are used in Alleppey?

In Alleppey, India, the plugs and sockets are type C, D and M. The standard voltage is 230 V with a standard frequency of 50 Hz. It is advisable that travelers carry universal adapters to avoid compatibility problems. Pay attention to the voltage ratings of your devices so that they are not damaged by the different voltage standards. You can easily purchase these adapters locally or online before your trip.

Is it necessary to hire a guide in Alleppey?

A guide in Alleppey, India, while not essential, can enhance your experience. A knowledgeable guide will give you insights into the local culture, history, and hidden treasures of this beautiful region known for its backwaters, lagoons, and canals. They can also simplify logistics, planning and navigation, especially for first-time visitors. However, if you prefer to explore on your own, detailed online resources and local signage can help you navigate Alleppey.

What is the system for public transport?

Public transport in Alleppey, India, depends largely on buses operated by the Kerala State Road Transport Corporation (KSRTC) and private operators. These buses connect Alleppey with many cities and towns in Kerala. Auto rickshaws and cabs are also available for local transportation. Due to the city's unique geographic location, water transportation is a common mode of transportation. Houseboats and ferries are commonly used to navigate the scenic backwaters.

Can I travel with pets?

Yes, you can travel with pets to Alleppey, India, but many accommodations and carriers, like houseboats, may not allow or have restrictions on keeping pets. Check with your hotel, guesthouse or houseboat operator in advance about their pet policies. However, consider the potential challenges such as heat, local fauna and dietary changes when traveling with pets. You may also need to observe certain local laws and customs regarding pets.

Are there any nature reserves or parks in Alleppey?

Alleppey, also known as Alappuzha, has remarkable natural beauty, but there are no officially designated nature reserves or national parks in the city itself. However, the region is often known for its beautiful backwaters, lush green landscapes and dense coconut groves. Alleppey is also the gateway to the famous Vembanad Lake, Kumarakom Bird Sanctuary and Pathiramanal Island, making it an excellent destination for nature lovers.

How much do meals cost on average?

The cost of a meal in Alleppey, India, can vary significantly depending on where you choose to eat. However, on average, you can expect to pay around 100-300 Indian Rupees (INR) per person for a meal at a basic or mid-range restaurant. Street food and snacks can be cheaper and cost between 20-50 INR. Please note that meals in upscale restaurants or hotels are much more expensive.

Is vegetarian food readily available in Alleppey?

Yes, vegetarian food is readily available in Alleppey, India. Offering a wide variety of vegetarian dishes, traditional South Indian cuisine is an integral part of this Indian coastal city. There are numerous local restaurants serving vegetarian dishes, including regional cuisine and international options. The many houseboats in Alleppey's backwaters also cater to dietary requirements and offer a memorable dining experience amidst the scenic waterways.

Is there any wildlife that could be a danger?

While the wildlife of Kerala, the state in which Alleppey is located, can be fascinating for tourists, some animals can also pose a danger. These include elephants, leopards, crocodiles, king cobras and tigers. However, such encounters are rare, especially in Alleppey, as most wildlife resides in designated protected areas far from where tourists usually stay. Always remember to respect local guidelines and never approach or provoke animals. They are in their home and it is important that you respect their space.

Is wifi available everywhere?

Wi-Fi is not available everywhere in Alleppey, India. While most hotels, restaurants and cafes in the city offer Wi-Fi services, public Wi-Fi is not widely available. Therefore, it is recommended to buy a local SIM card with data if you need internet connection during your stay. It is also important to know that you may have weak or no internet reception in certain remote areas or while traveling on the backwaters.

How can I reach Alleppey from the airport?

The nearest airport to Alleppey is Cochin International Airport, which is about 83 km away. From the airport, you can hire a cab or take a bus to Alleppey, which takes about 2.5 hours. Alternatively, you can reach Alleppey by train. Alleppey railroad station is well connected to the major cities of India. Also by road one can reach Alleppey from different parts of Kerala and South India.

Are there any local customs or traditions that I should know about?

Alleppey in India has vibrant local traditions that often revolve around Hindu religious events. One of the most notable is the Nehru Trophy Boat Race, an annual spectacle in which teams compete in elaborately decorated snake boats. As for etiquette, it is customary to eat with your hands, but it is respectful to use only your right hand. Also, one should dress modestly, especially near religious sites. It is customary to remove one's shoes before entering a person's house or a place of worship.

Feedback

I hope you found this article informative and helpful. I'm eager to improve the content and make it even more valuable for you. If you have any feedback or suggestions, I would love to hear from you.

Do you have any tips or hidden gems that you think should be added to the list? Are there any areas that you feel could use more explanation or clarification?

Your input is greatly appreciated and will help us to continue providing high-quality content that meets your needs and interests. Please feel free to share your thoughts.