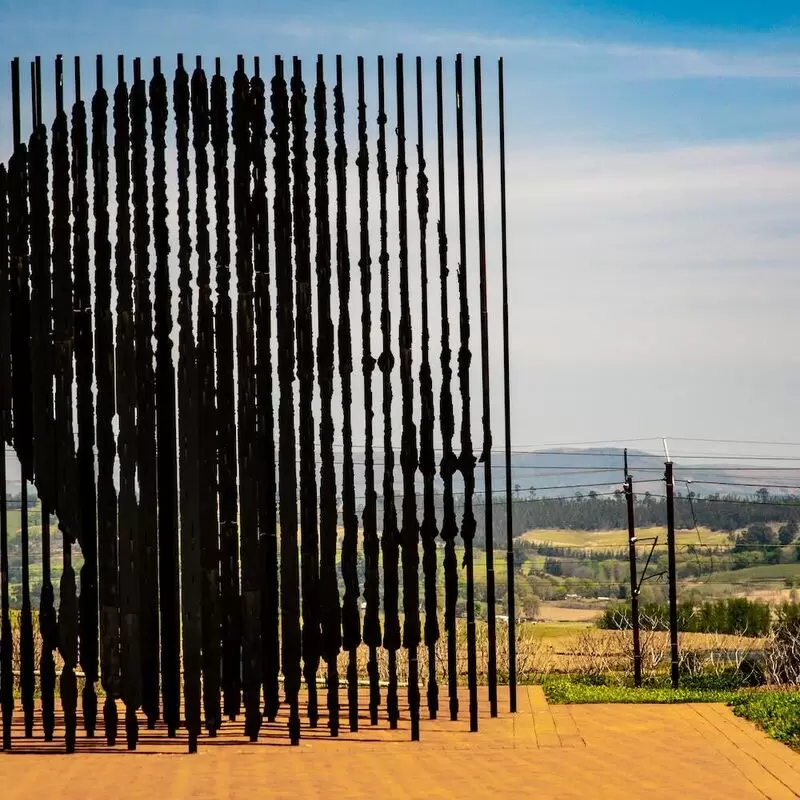 1. Abel Tasman National Park
Venture into stunning Abel Tasman National Park, a coastal gem of turquoise waters, golden sandy beaches and lush native forest. Embark on the world-famous Abel Tasman Coast Track, spotting playful seals and scenic vistas along the way. Explore hidden coves by kayak or water cab, and conquer the world-famous Skywire at nearby Cable Bay Adventure Park for a thrilling adventure. Immerse yourself in the unspoiled beauty of this remarkable coastal paradise.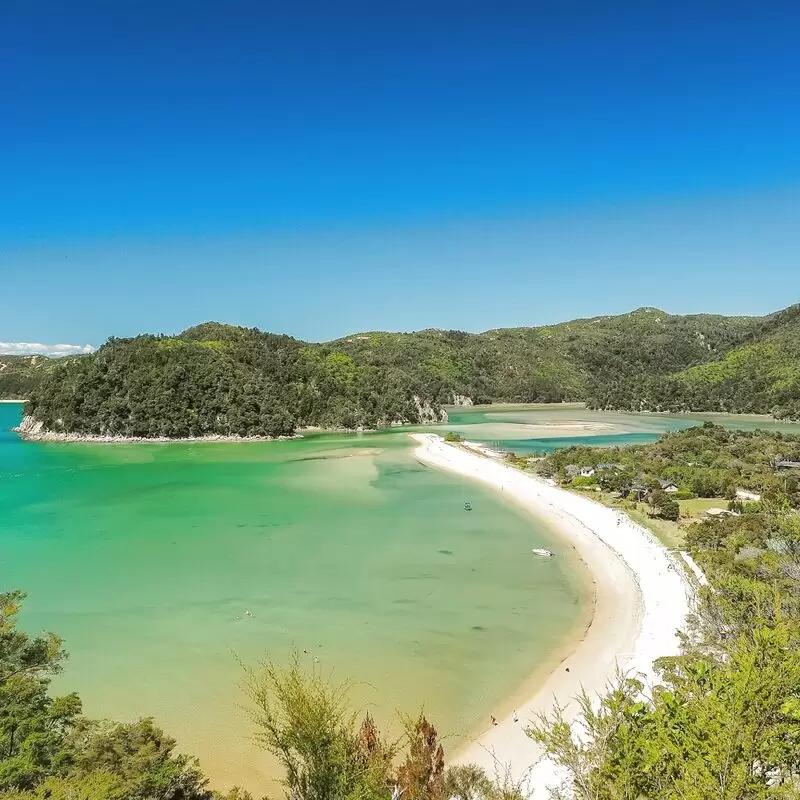 Abel Tasman National Park

2. Te Waikoropupu Springs
Experience the mesmerizing beauty of Te Waikoropupu Springs, known for its crystal clear waters and sacred significance to the Māori people. Explore the lush native forests that surround the springs as you admire the colorful flora and fauna on the scenic walking trail. Take in the spiritually uplifting atmosphere and be rejuvenated by the purity of the water. While you're in the area, be sure to visit the fascinating rock formations and hidden caves of Harwoods Hole, just a short drive away for the ultimate nature experience.
3. Grampians Reserve
Discover the stunning Grampians Reserve in Nelson, a hidden gem with picturesque panoramic views of the city, Tasman Bay and the surrounding mountains. Immerse yourself in nature as you observe thriving native flora and fauna on a variety of walking and hiking trails suitable for all skill levels. Reward yourself with a picnic near the Kahikatea tree grove while listening to the harmonious sound of native birds. Don't forget to visit the Monument Centre of New Zealand in Nelson, just a short hike away!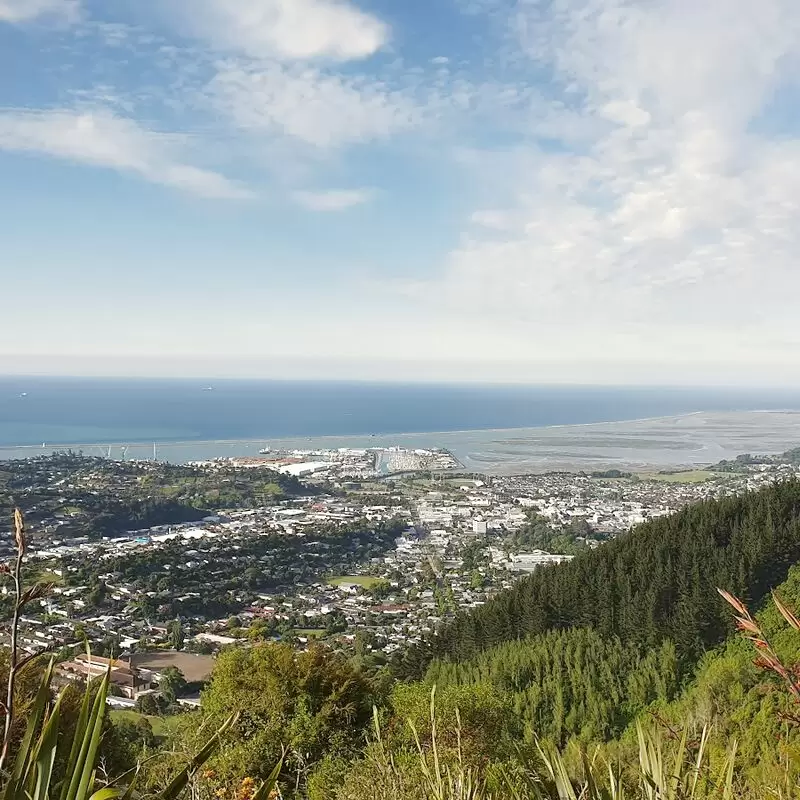 Grampians Reserve
Nelson South, Nelson
Monday - Sunday: Open 24 hours
4. Queen's Gardens
Queen's Gardens is a must for a refreshing trip to the city! A Victorian-style park that captivates visitors with its picturesque landscapes, lush foliage and charming Suter Brook. The tranquil Chinese Garden honors Nelson's sister city of Huangshi and offers a fascinating cultural experience. Discover the ornate historic fountain and brass sundial that will transport you back in time. Just a short walk away is the stunning Fairfield House, surrounded by lush meadows, ideal for a leisurely afternoon.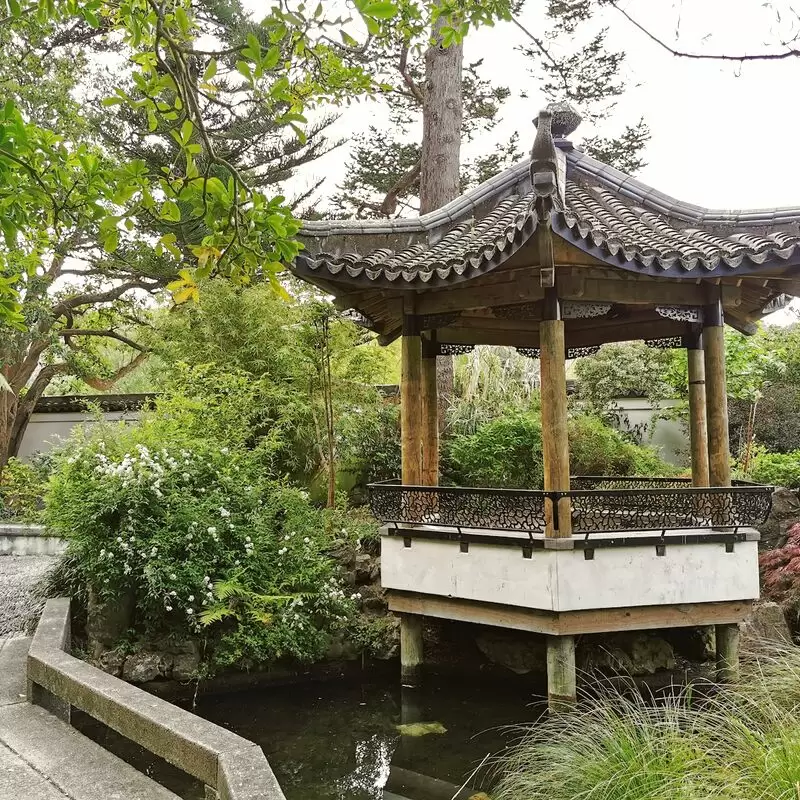 Queen's Gardens
Nelson 7010
Monday - Sunday: Open 24 hours
5. Centre of New Zealand Monument
A visit to the Centre of New Zealand Monuments in Nelson is a must for any traveler! This unique and whimsical landmark represents the geographic center of New Zealand and offers breathtaking 360-degree panoramic views of the surrounding mountains and Tasman Bay. The 45-minute walk through a lush botanical reserve with beautiful exotic trees is ideal for photography enthusiasts and casual hikers. Rounding out your visit is the charming and historic Melrose House, where you can enjoy high tea.
Centre of New Zealand Monument
Maitai, Nelson
Monday - Sunday: Open 24 hours
6. Split Apple Rock
A trip to Nelson is not complete without seeing the magnificent Split Apple Rock! This remarkable geological wonder, resembling a giant apple cut in half, amazes visitors with its unique formation. Located on pristine Kaiteriteri Beach, it is a fantastic opportunity for kayakers and swimmers. Embrace the local legend that attributes the formation of the rock to a battle between two Maori gods! If you're in the area, don't miss the lush Abel Tasman National Park, just a stone's throw away.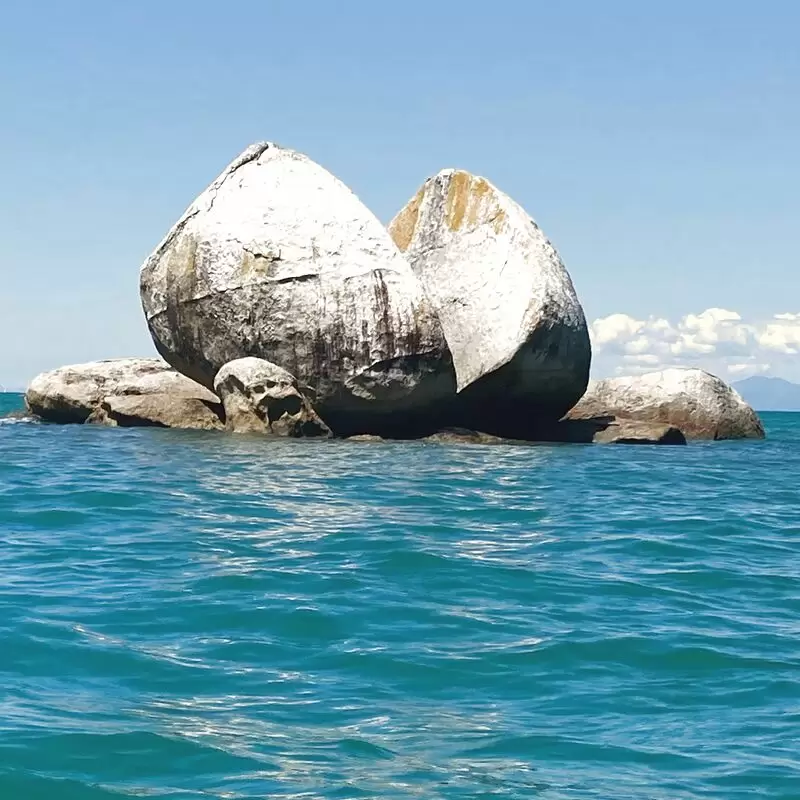 7. The Riuwaka Resurgence

Discover the magical Riuwaka Resurgence, where crystal clear water gushes from an enchanting underground cave system. Spiritually significant to the Maori community, this place is a unique experience for nature lovers. Embark on the breathtaking moss-covered forest trail and admire the peaceful atmosphere of this hidden oasis.

Insider tip: Get the perfect photo by coming early in the morning to avoid crowds. Be sure to explore the nearby Ngarua Caves for a fascinating underground adventure!

The Riuwaka Resurgence
Riwaka Valley Road, Riwaka

Monday - Sunday: Open 24 hours
8. Pelorus Bridge Scenic Reserve
A visit to the enchanting Pelorus Bridge Scenic Reserve is an absolute must when visiting Nelson! Be enchanted by the lush native forests, crystal clear waters, and scenic hiking trails. It is a nature lover's paradise and is home to a variety of native birds. Don't miss the famous filming location of "The Hobbit," where Bilbo Baggins and his companions float down the Pelorus River. Afterwards, visit the nearby Rai Valley, a hidden treasure full of history, quaint cafes and local artisans!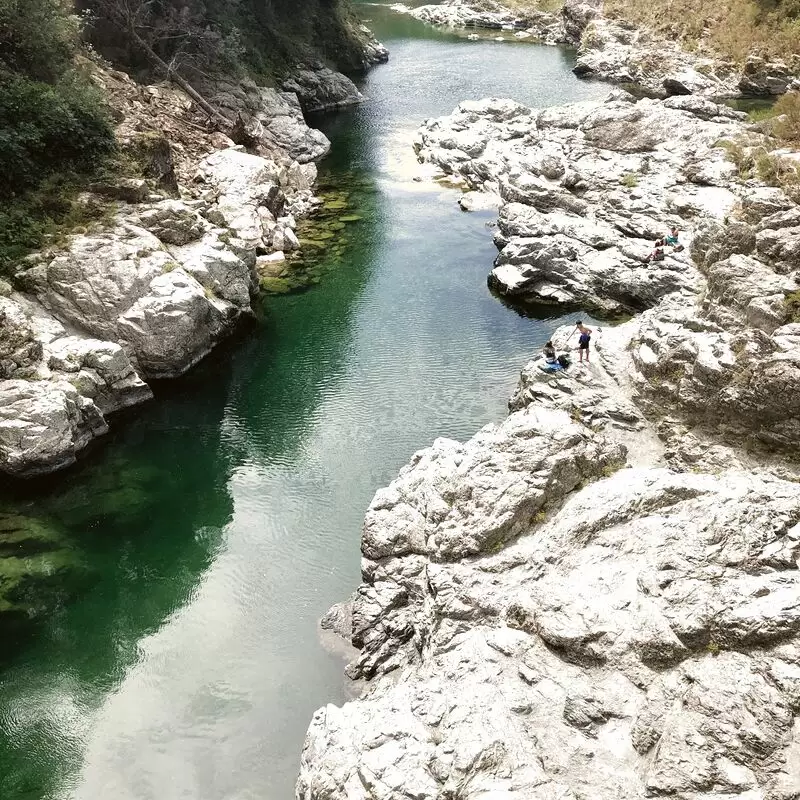 Pelorus Bridge Scenic Reserve

9. Ngarua Caves
Venture into the mysterious depths of Nelson's Ngarua Caves, a hidden gem that offers a truly remarkable experience. With a series of fascinating limestone formations, these caves are a must-see for nature lovers and geology enthusiasts. As you journey through the caves, be fascinated by their rich history, which includes ancient Moa bones discovered here. Just a few miles away, you can explore the equally fascinating Hawkes Lookout and Harwoods Hole, which offer breathtaking views of Tasman Bay and the surrounding landscapes. Don't miss out on this extraordinary adventure in Nelson!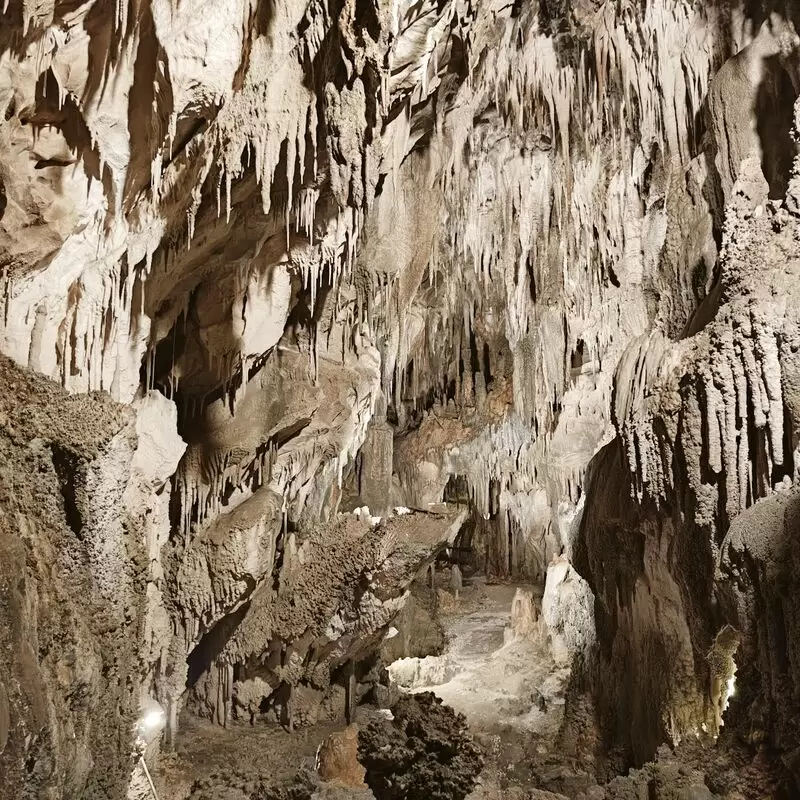 Ngarua Caves
Main Road Takaka, Hills, Motueka
Monday - Sunday: 9:45 AM – 4:00 PM
10. Isel Park
Discover the enchanting Isel Park in Nelson, a hidden gem of lush greenery, fascinating historic buildings and tranquil walking trails. The park is a must-see for photographers, history buffs and families alike. Stroll through the centuries-old trees and explore the fascinating Isel House, where you can witness the city's rich past. End your day with a delicious picnic amidst the manicured gardens. Don't miss the nearby Marsden Valley Trails, which offer stunning natural beauty and refreshing hikes.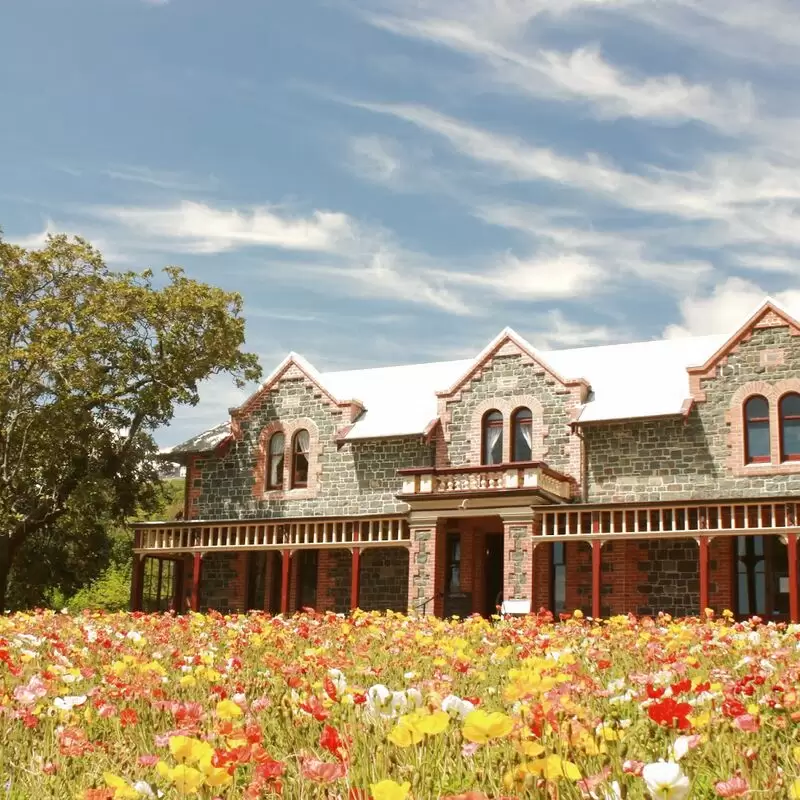 Isel Park
16 Hilliard Street, Stoke, Nelson
Monday - Friday: Open 24 hours
Wednesday - Sunday: 12:00 – 12:01 PM
11. Christ Church Cathedral
When in Nelson, a visit to Christ Church Cathedral is an absolute must! This architectural masterpiece in Victorian Gothic Revival style is sure to impress you. Feel the tranquil atmosphere as you stroll through the magnificent interiors and admire the beautiful stained glass windows and huge wooden organ. Did you know that this impressive building was built of local marble and wood? Nearby are the breathtaking Queen's Gardens, where you can relax and enjoy the beauty of the carefully tended flora and fauna.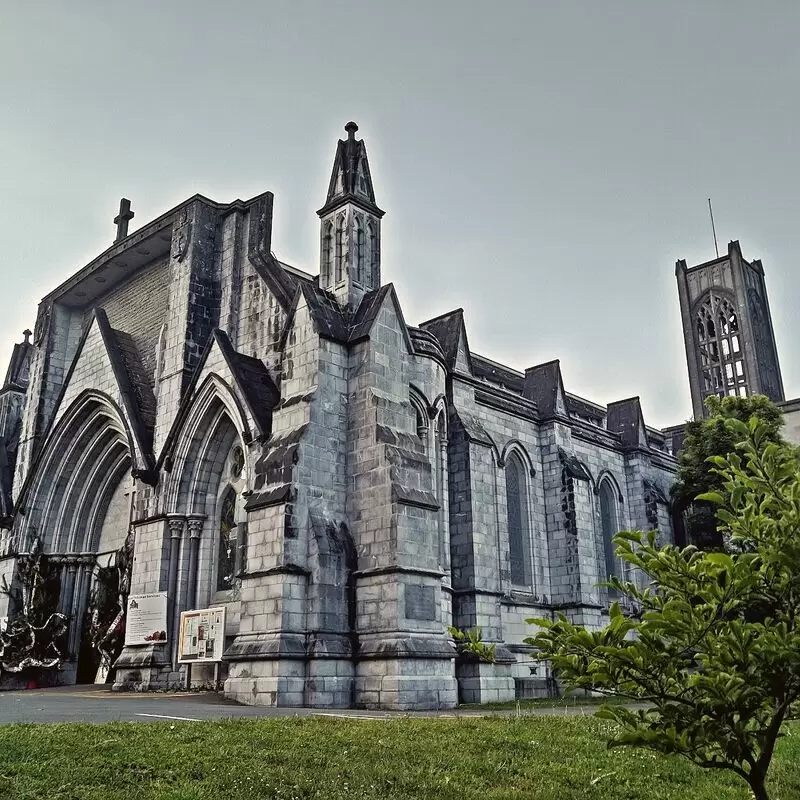 Christ Church Cathedral
1 Trafalgar Square, Nelson 7010
Monday - Sunday: 9:00 AM – 6:00 PM
12. Pic's Peanut Butter World
A visit to Pic's Peanut Butter World in Nelson is a must for all peanut butter lovers! This iconic factory offers a behind-the-scenes interactive tour to learn how this popular kiwi staple is made from the finest hi-oleic nuts. Visitors can even make their own jars of peanut butter! Don't forget to pick up a souvenir at the whimsical gift store. Pro-tip: Enjoy your peanut butter with local honey from Bush's Honey nearby while taking in the beautiful views of Tahunanui Beach.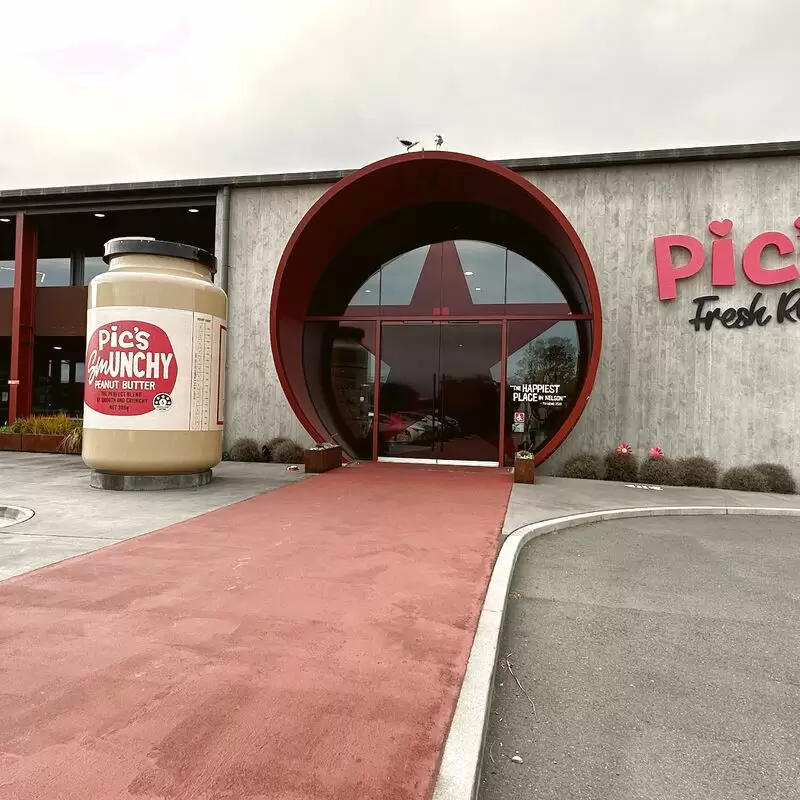 Pic's Peanut Butter World
49 Saxton Road, Stoke, Nelson
Monday - Friday: 8:30 AM – 4:00 PM
Saturday - Sunday: Closed
13. Miyazu Japanese Garden
A visit to Miyazu Japanese Garden in Nelson is a must for anyone seeking tranquility and a serene atmosphere. This beautifully landscaped garden is an ideal retreat to relax and admire the exquisite flora and traditional Japanese design elements. Stroll leisurely along the winding paths, cross enchanting bridges, and enjoy a moment of reflection by the calming ponds. Just off the garden is Founders Heritage Park, a living museum showcasing Nelson's rich history - a perfect cultural combination!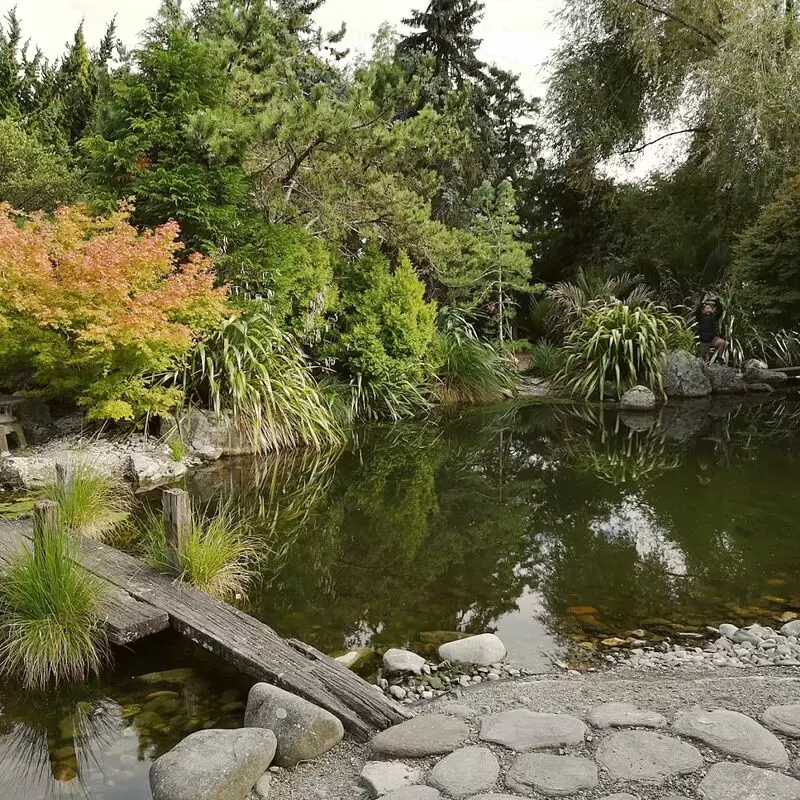 Miyazu Japanese Garden
The Wood, Nelson
Monday - Sunday: Open 24 hours
14. Mapua Wharf

A trip to Nelson would not be complete without exploring vibrant Mapua Wharf, a hidden gem full of life and charm. The Wharf is a foodie's paradise, offering an array of exquisite restaurants, from fresh seafood to delicious local delicacies. Immerse yourself in the thriving art scene and shop for unique handicrafts in the boutique galleries.

Insider tip: Don't miss the Sunday market and keep an eye out for the friendly fur seal colony! Just a stone's throw away is charming Rabbit Island, perfect for a beach trip.

Mapua Wharf
8 Aranui Road, Māpua

Monday - Sunday: Open 24 hours
15. The Nelson Market
Nelson Market is a vibrant and lively shopping experience not to be missed! It takes place every Saturday and offers an eclectic mix of local arts and crafts, fresh produce, and delicious food stalls. Discover the talented artisans of the region and sample culinary delights like the iconic clam pancakes and delicious Swiss pastries. Just a stone's throw away, indulge your senses at the neighboring Miyazu Japanese Gardens, an oasis of calm that transports you to the tranquility of Japan.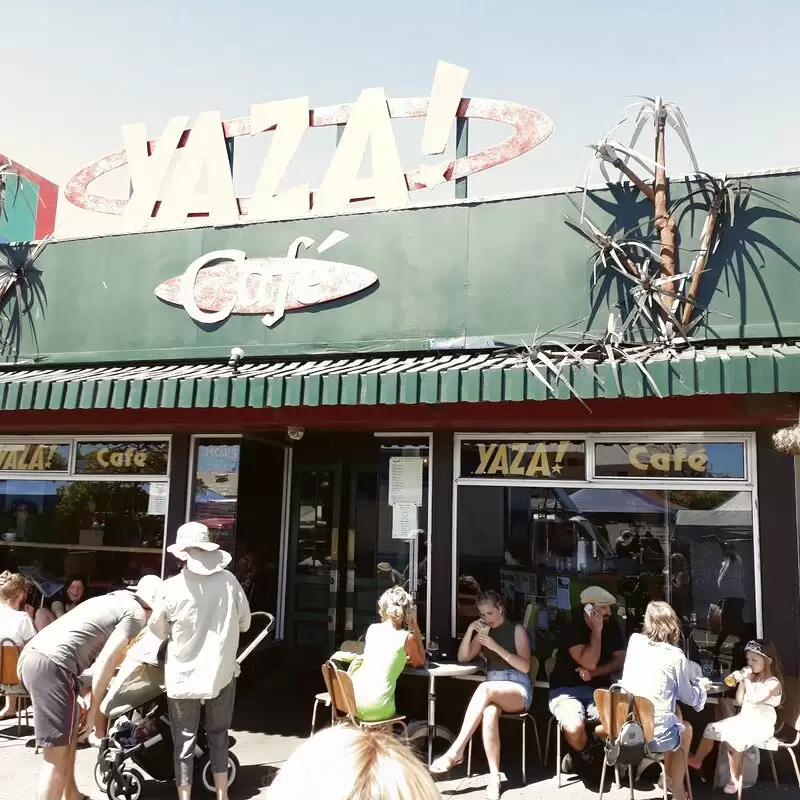 The Nelson Market
47 Montgomery Square, Nelson 7010
Monday - Sunday: Closed
Saturday: 8:00 AM – 1:00 PM
16. The Grove Scenic Reserve
Discover the hidden gem of The Grove Scenic Reserve in Nelson, a picturesque getaway where nature lovers can relax. Wind through the enchanting "Goblin Forest," a realm of twisted and moss-covered trees, and explore the fascinating limestone formations and archways. Reach the lookout point and enjoy sweeping views of Kahurangi National Park. Continue your adventure at nearby attractions like Harwoods Hole and Te Waikoropupū Springs, and combine your quiet escape with exciting expeditions in the stunning New Zealand wilderness.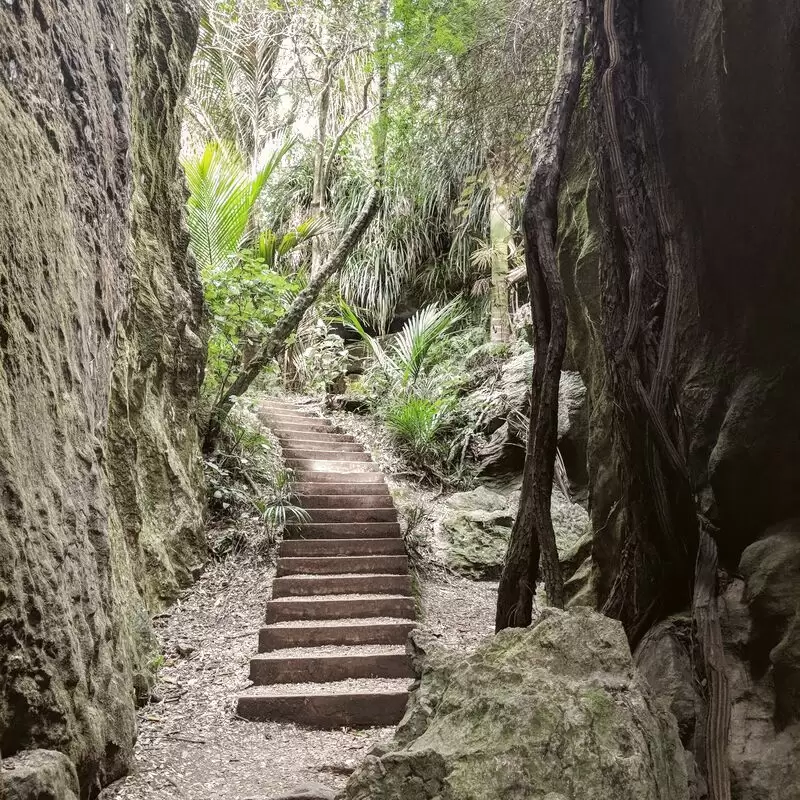 17. Natureland Wildlife Trust
A visit to Natureland Wildlife Trust in Nelson is an unforgettable experience where you can get up close and personal with native New Zealand wildlife. See unique wildlife such as kea, tuatara, and blue penguins, and observe conservation efforts to protect these beautiful creatures. Don't miss the chance to feed the friendly Kune-Kune pigs, who make a perfect family photo! The golden sands of Tahunanui Beach are just a stroll away, making Natureland and its surroundings a must-see destination.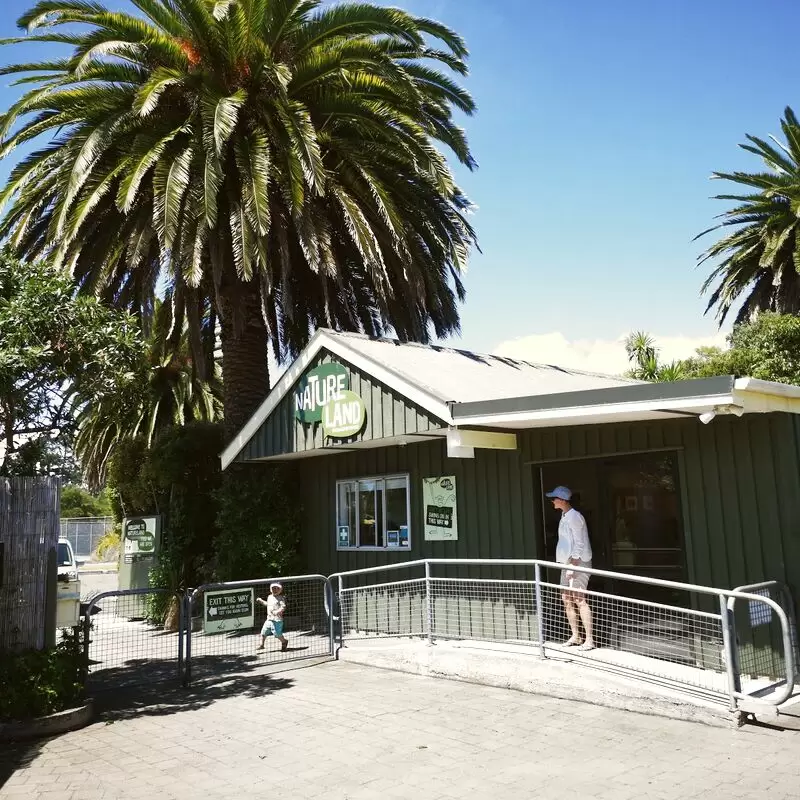 Natureland Wildlife Trust
Tahunanui Drive, Tāhunanui, Nelson
Monday - Sunday: 9:30 AM – 4:30 PM
18. Tahunanui Beach
A visit to Tahunanui Beach is a must when visiting Nelson, as this picturesque golden sand beach is perfect for swimming, sunbathing or simply relaxing. The gentle waves make it ideal for families and novice surfers, while the nearby Natureland Wildlife Trust offers a wonderful opportunity to get up close and personal with native New Zealand wildlife. Adrenaline junkies shouldn't miss a waterslide at Tahuna Beach Holiday Park, followed by a delicious scoop at Penguino's, a popular ice cream parlor in the area.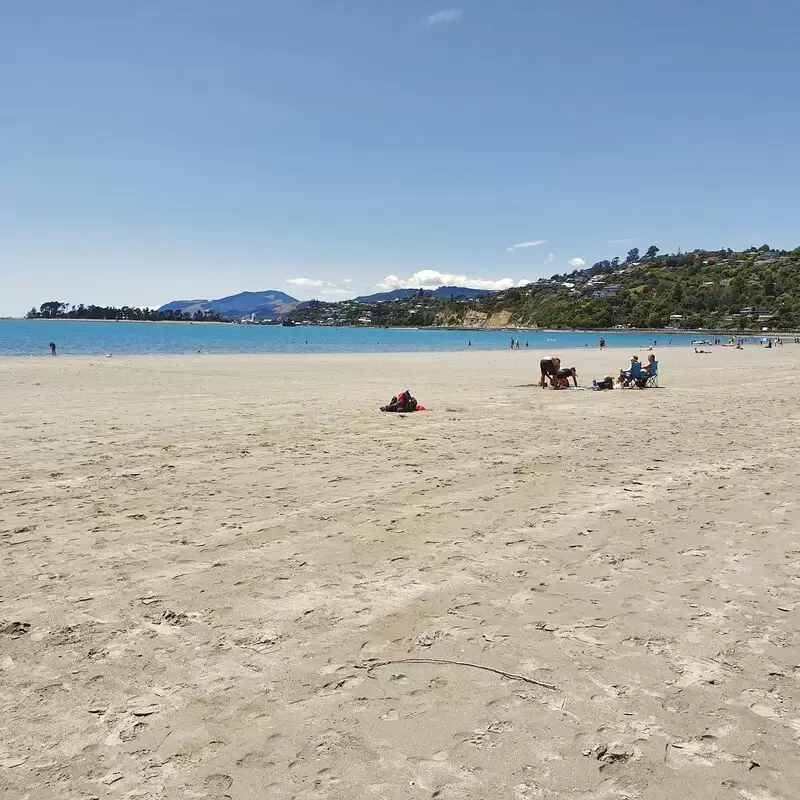 Tahunanui Beach
Tahunanui Beach, Nelson 7011
19. Labyrinth Rocks
A visit to Labyrinth Rocks in Nelson is a truly magical experience. Amidst a magical world of limestone formations, this self-guided walk takes you through a maze-like network of paths suitable for both children and adults. The tour will entice you with amazing faces and captivating shapes that nature has created over the millennia. Don't forget to visit Te Waikoropupū Springs, just a 20-minute drive away - the clearest freshwater springs in the world, revered by the Maori people.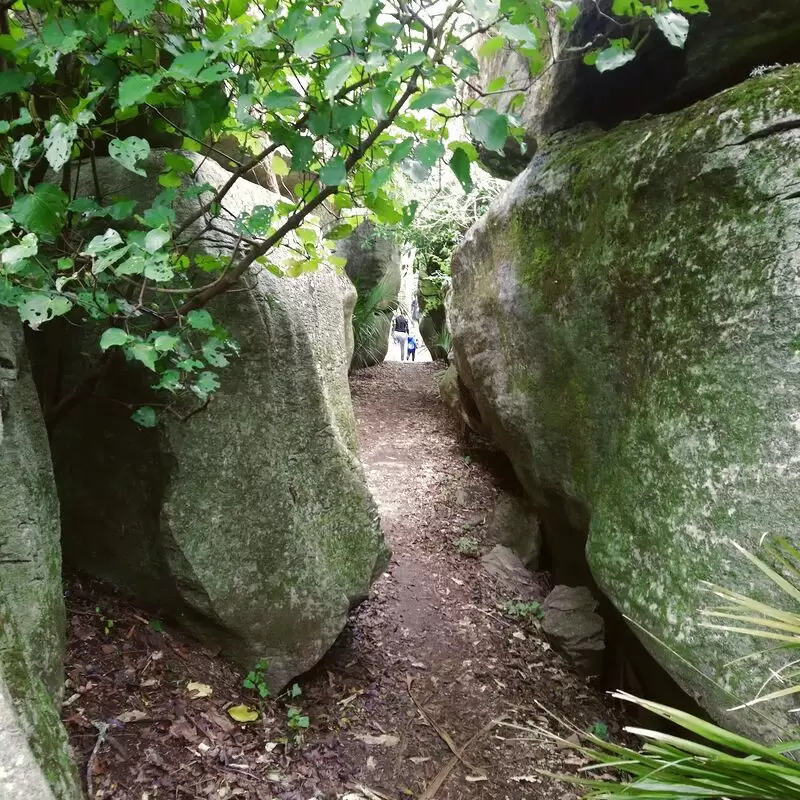 Labyrinth Rocks
7183/45 Scott Road, Tākaka
Monday - Sunday: Open 24 hours
20. Janie Seddon Shipwreck
A visit to the Janie Seddon shipwreck is a must for any maritime enthusiast or history buff! This fascinating relic of a WWII minesweeper turned fishing vessel has been left to decay and provides an incredibly picturesque backdrop on the edge of the Nelson coast. Have your camera ready - especially at low tide - to capture the atmospheric contrast between rusted metal and pristine sea and sky. And while you're there, be sure to visit the nearby Motueka Saltwater Baths and take a relaxing dip. Embark on an adventure and immerse yourself in Nelson's fascinating history!
Janie Seddon Shipwreck
Motueka Quay, Motueka
Monday - Sunday: Open 24 hours
21. Cable Bay Adventure Park
Cable Bay Adventure Park is a thrilling experience not to be missed in Nelson. Set amidst breathtaking scenery, it offers thrill-seekers a captivating mix of high-flying fun, including a thrilling skywire ride, quad tours, and archery. To satisfy your appetite after the adventure, you can dine at the on-site cafe, which serves delicious local dishes. Plus, it's just a short drive to the tranquil Cable Bay Estuary, where you can relax with a walk on the beach or some bird watching.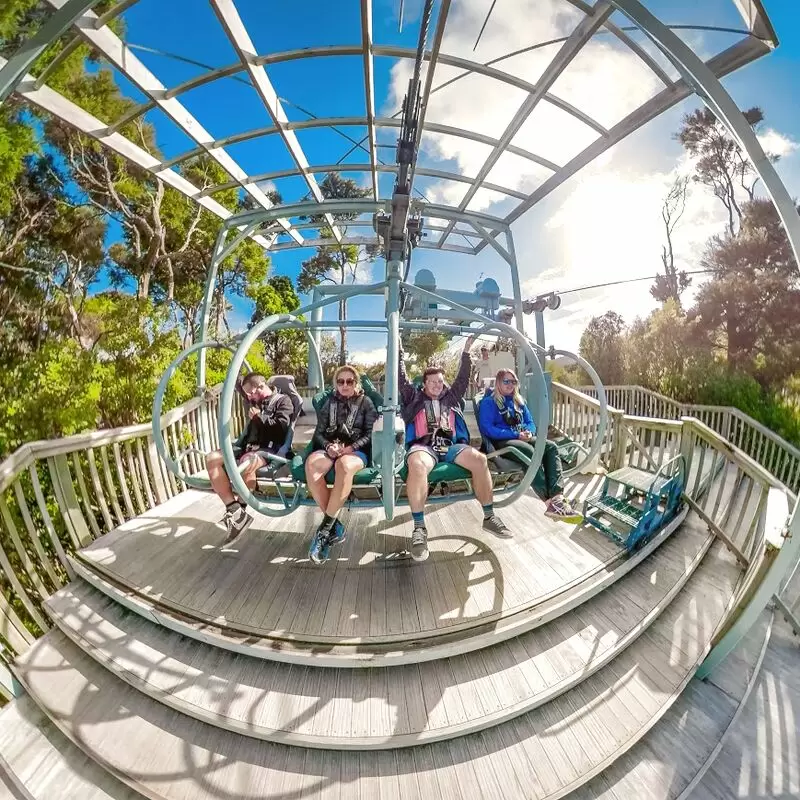 Cable Bay Adventure Park
194 Cable Bay Road, Nelson
Monday - Friday: 9:30 AM – 4:00 PM
Saturday - Sunday: 9:30 AM – 5:00 PM
22. Haulashore Island
A visit to Haulashore Island in Nelson is a must for adventure seekers and nature lovers! This picturesque tidal island offers a unique experience as it can only be accessed at low tide via the exposed seabed. Haulashore Island not only offers stunning views of the city and surrounding mountains, but is also home to diverse birdlife and native vegetation. Don't forget to explore the historic shipwrecks and remains from the lives of early settlers. Other popular destinations such as Tahunanui Beach and Nelson Haven are also not far from here.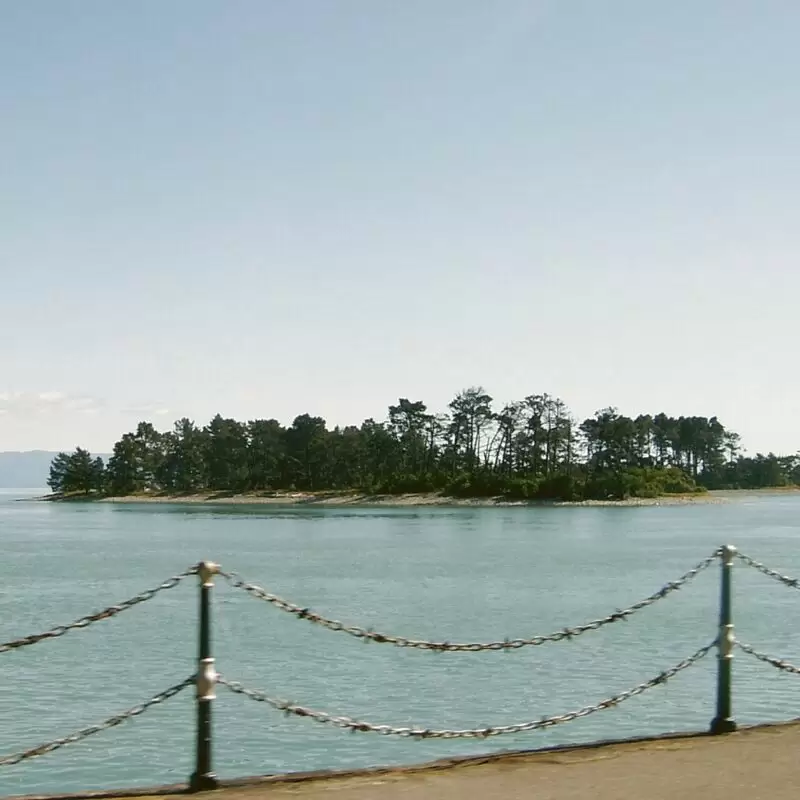 Haulashore Island
Haulashore Island, Nelson 7010
23. The Nelson Provincial Museum
A visit to the Nelson Provincial Museum is a must for history buffs exploring Nelson. Immerse yourself in the region's rich past as you explore the fascinating exhibits on local Māori history, colonial history, and natural history. Don't miss the interactive exhibits, fascinating artifacts and striking photographs - a true gateway to Nelson's cultural landscape. After your museum visit, take a leisurely stroll to nearby Queens Gardens, a stunning horticultural gem that offers a peaceful retreat amidst the vibrant historic district.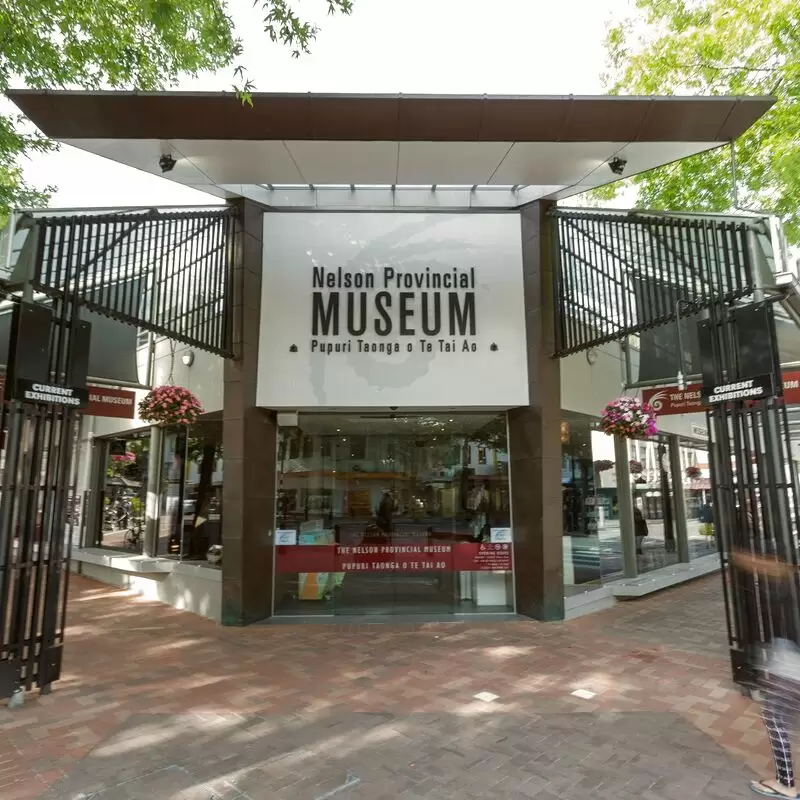 The Nelson Provincial Museum
Cnr Trafalgar St and Hardy Street, Nelson 7040
Monday - Friday: 10:00 AM – 5:00 PM
Saturday - Sunday: 10:00 AM – 4:30 PM
24. Wilsons Abel Tasman
Wilson's Abel Tasman is a must-visit jewel in Nelson. Here you can get up close and personal with nature while exploring pristine beaches, lush bush and tranquil waters. Experience guided hikes, kayak tours and day trips perfectly put together by a family-owned business that has been committed to the park for more than 30 years. And don't miss Split Apple Rock, a unique geological wonder just a short distance away. Immerse yourself in the incomparable beauty and create unforgettable memories in this stunning paradise.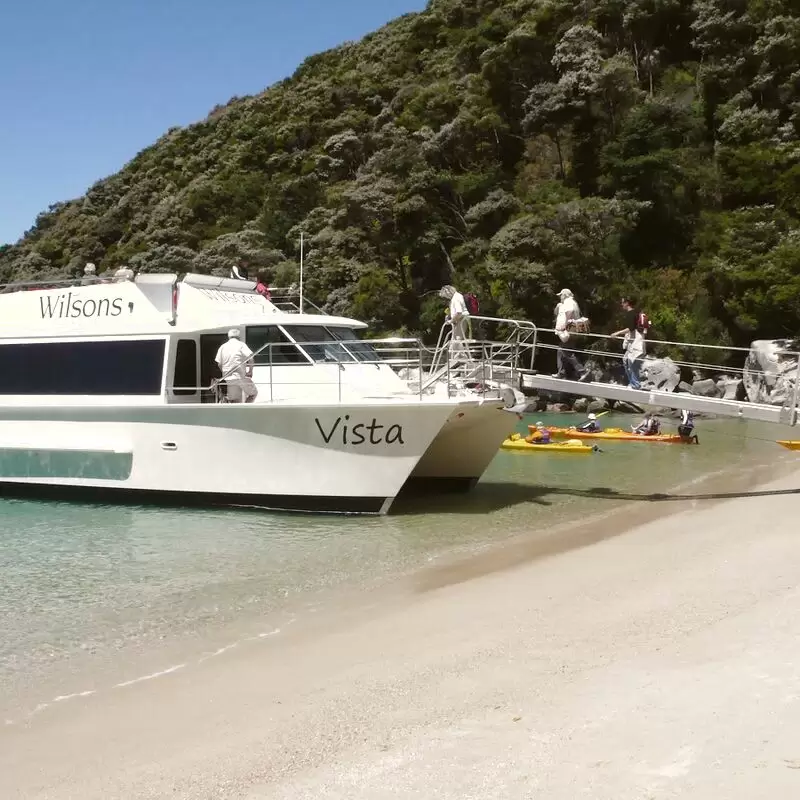 Wilsons Abel Tasman
1, Kaiteriteri-Sandy Bay Road, Abel Tasman National Park, Kaiteriteri
Monday - Sunday: 8:30 AM – 5:30 PM
25. Skydive Abel Tasman
Experience the ultimate adrenaline rush at Skydive Abel Tasman in Nelson! Marvel at the breathtaking views of the North and South Islands as you freefall from 16,500 feet, reaching speeds of up to 200 mph. This unique skydiving center is New Zealand's first vertical tandem skydiving wind tunnel. After your thrilling dive, explore nearby famous gems like the crystal clear waters of Split Apple Rock or hike along the pristine coastline in Abel Tasman National Park. Unforgettable memories guaranteed!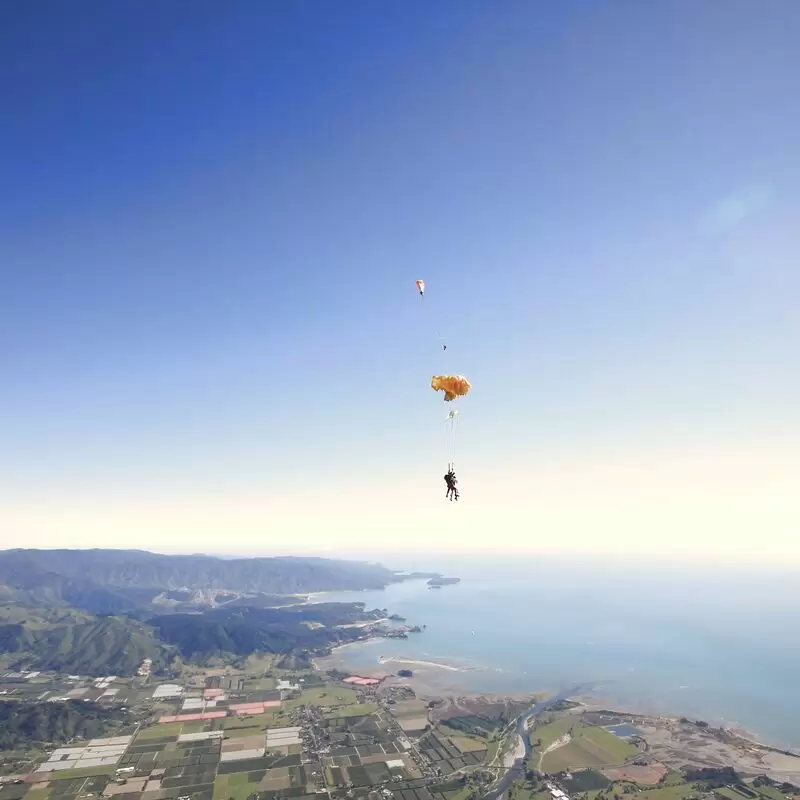 Skydive Abel Tasman
Hangar, One/16 College Street, Motueka
Monday - Sunday: 7:00 AM – 7:00 PM
26. The Suter Art Gallery
A visit to the "Suter Art Gallery" in Nelson is a must for art lovers! This modern and lively gallery exhibits fascinating works by local and national artists. Let the atmospheric exhibitions take you on a unique art journey. Stroll through the beautifully landscaped Queen's Gardens, just a stone's throw from the gallery. Don't miss the charming Café Ora, where you can enjoy delicious treats overlooking the lush gardens.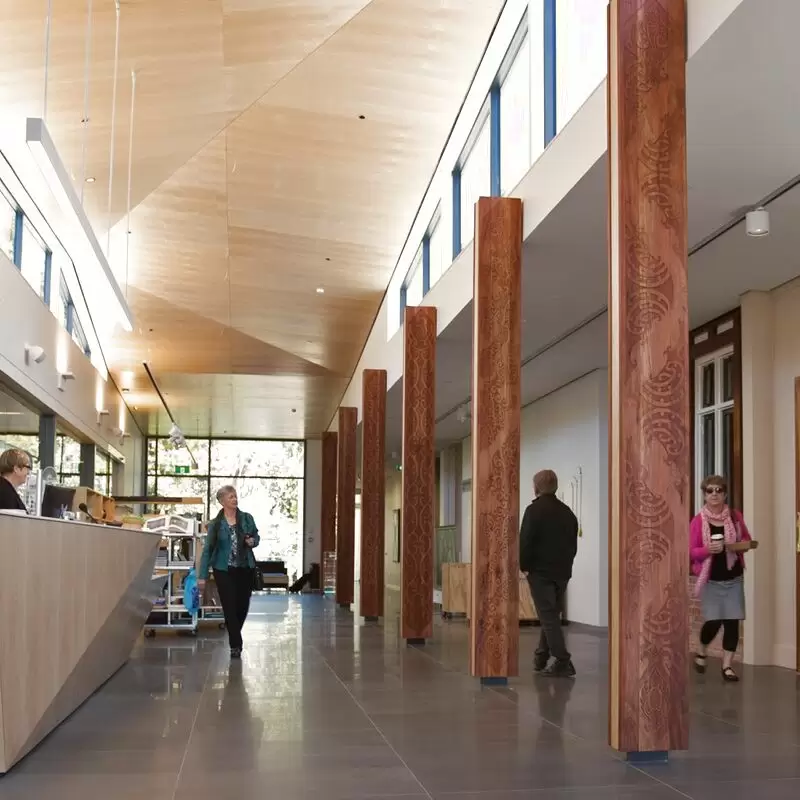 The Suter Art Gallery
208 Bridge Street, Nelson 7010
Monday - Sunday: 9:30 AM – 4:30 PM
Best Time to Visit Nelson
The best time to visit Nelson is during the summer months from December to February, when temperatures range from 20 to 25 °C and days are long and sunny. Autumn (March to May) also offers mild weather and beautiful foliage, while spring (September to November) offers flowering gardens and outdoor events. Winter is cooler and best for indoor activities or skiing nearby.
Annual Weather in Nelson
Nelson 3-Day Forecast
Fri, 22 September
Night
45 °F
7 °C
0%
Morning
43 °F
6 °C
0%
Afternoon
57 °F
14 °C
92%
Evening
49 °F
10 °C
90%
Sat, 23 September
Night
49 °F
10 °C
88%
Morning
51 °F
11 °C
85%
Afternoon
56 °F
13 °C
83%
Evening
48 °F
9 °C
58%
Sun, 24 September
Night
48 °F
9 °C
50%
Morning
46 °F
8 °C
0%
Afternoon
53 °F
12 °C
87%
Evening
49 °F
10 °C
57%
Questions & Answers

Is Nelson a safe place for tourists?

Nelson, New Zealand, is considered a safe destination for tourists. As in any other city, it is important to always be aware of your belongings and surroundings, but overall the crime rate in Nelson is low compared to other major cities around the world. Nelson is known for its art, culture and natural beauty and is a relaxed and welcoming place for travelers. In general, the locals are warm and friendly, creating a pleasant environment where tourists can explore and enjoy their time without feeling threatened or uncomfortable.

How do I get around the city?

Getting around in Nelson is quite easy, as the city has a reliable public transport system. The main means of public transport is the bus, which runs on several lines inside and outside the city. You can also explore the city on foot or by bike, as Nelson is compact and has numerous pleasant walking and biking trails. For more flexibility and convenience, you can also rent a car or a cab. Don't miss the scenic rides on the iconic trains of the Nelson Railway Society.

What local foods should I try?

When visiting Nelson, be sure to sample the local seafood, especially fresh green-lipped mussels, scallops and snapper. Nelson is also known for its craft beers, ciders and wines, which you can sample at the many wineries and breweries in the area. A unique experience in Nelson is sampling the local boysenberries, which you can find in various forms such as ice cream, jam or fresh at the farmers markets. Don't forget to try the delicious apples and pears, as well as the locally produced honey.

Is it easy to find Wi-Fi in Nelson?

Finding Wi-Fi in Nelson, New Zealand, is relatively easy, as the city offers several ways to stay connected. Many cafes, restaurants and public places offer free Wi-Fi services for customers and guests. In addition, you can use the Nelson City Council's free Wi-Fi network called "NelsonFreeWiFi" in select locations, such as the city center and Tahunanui Beach area. However, the speed and availability of the connection may vary depending on the location and time. It is always a good idea to check Wi-Fi availability with your accommodation provider as well.

What languages are spoken in Nelson?

Nelson, New Zealand, is a predominantly English-speaking region where English is the main language of communication. However, as a multicultural society, Māori (the language of the indigenous people of New Zealand) can also be heard spoken by some locals, particularly the Māori community. Other languages spoken in Nelson include those brought by international immigrants, such as Chinese, Dutch, Hindi, Spanish, French, and others. Despite these linguistic differences, visitors to Nelson will have no trouble getting along with English.

Are there any unique customs I should be aware of?

In Nelson, New Zealand, local customs are generally similar to the rest of the country. There is an emphasis on politeness, respect for others and environmental protection. A traditional Māori greeting, the hongi - the pinching of noses - may occur during cultural experiences. Take off your shoes before entering a house, and be careful when discussing politics or religion in social gatherings. Finally, respect the natural environment and leave no trace in nature.

Are credit cards widely accepted?

Yes, credit cards are widely accepted in Nelson, New Zealand. The most commonly accepted cards are Visa and MasterCard, followed by American Express and Diners Club. You can use your credit card at most hotels, restaurants, retail stores and tourist attractions. However, it is always a good idea to carry some cash for small transactions or in case cards are not accepted. There are also ATMs throughout the city in case you need to withdraw cash.

Can I drink tap water in Nelson?

Yes, you can drink tap water in Nelson, New Zealand. Tap water in Nelson is of high quality, clean and safe for consumption. It meets New Zealand drinking water standards, which are among the strictest in the world. The water supply is tested regularly to ensure its high purity. If you prefer, you can also buy bottled water throughout the city.

What is the local currency?

The local currency in Nelson, New Zealand is the New Zealand Dollar (NZD). It is the official currency used throughout New Zealand. Banknotes are available in denominations of $5, $10, $20, $50 and $100, while coins are available in denominations of 10 cents, 20 cents, 50 cents, $1 and $2. Most establishments in Nelson accept major credit cards, but it is recommended to carry some cash for small purchases, tips, or for establishments that do not accept cards.

Are public restrooms easily accessible?

In Nelson, New Zealand, public toilets are easily accessible as they are located in strategic places in the city. They can be found in popular tourist areas, parks, shopping centers and the central business district. These facilities are often handicapped accessible and well maintained by the city government. However, it is important to have a plan for restroom stops when sightseeing, as they may not be as common in remote or less frequented areas.

How do I stay connected with a local SIM card?

When you arrive in Nelson, New Zealand, you can buy a local SIM card to get a seamless connection. The country has three major network operators: Vodafone, Spark and 2degrees, all of which offer good network coverage and cheap rates. You can find their stores or kiosks at the airport, shopping malls or authorized retailers in the city. Remember to take your passport with you, as it may be needed for identification when you purchase the SIM card. Make sure your phone is unlocked before your arrival to avoid compatibility problems.

What kind of adapter do I need for my electronics?

When traveling to Nelson, New Zealand, you will need a Type I power plug adapter for your electronic devices. This type of adapter has two flat metal pins that are beveled in a V-shape and a third grounding pin. New Zealand operates on a 230-240 volt, 50 Hz power system. Make sure your devices are compatible with this voltage, or use a voltage converter along with the adapter to avoid damage to your electronics.

Is there a tourist information center in Nelson?

Yes, there is a tourist information center in Nelson, New Zealand. The Nelson i-SITE Visitor Information Centre is an ideal base for exploring the region. The friendly staff provide comprehensive information and advice for visitors, including details on accommodation, activities, events and local attractions. They can help you plan your trip, make bookings, and provide insights into the region to make your visit to Nelson and the surrounding area a memorable one.

How can I find local tour guides?

In Nelson, New Zealand, you can find local guides through various platforms such as visitor information centers, online travel forums, and travel agencies. The Nelson i-SITE Visitor Information Centre is a great place to start, as it offers a comprehensive range of brochures and local knowledge. Also, check out sites like TripAdvisor and Viator, which provide listings and reviews of local guides. Social media groups and travel forums dedicated to Nelson can also help you connect with reputable tour guides.

What are some popular day trips from Nelson?

From Nelson, visitors can take a day trip to Abel Tasman National Park, known for its beautiful beaches, turquoise waters, and excellent coastal hiking. Another popular excursion is exploring the wineries in the Marlborough region, where travelers can sample fine Sauvignon Blanc and other world-class wines. Alternatively, visitors can immerse themselves in the artistic culture of Moutere or explore the unique landscapes of Nelson Lakes National Park with its pristine lakes, lush forests and mountain ranges.

Are there any nearby national parks to visit?

Near Nelson, New Zealand, there are two stunning national parks: Abel Tasman National Park and Kahurangi National Park. Abel Tasman National Park, located about 67 km from Nelson, offers turquoise waters, golden beaches and lush coastal forests. Kahurangi National Park, located about 82 km from Nelson, is known for its diverse landscapes, including alpine plateaus, river valleys and dense forests. Each park offers its visitors various recreational activities such as hiking, kayaking, bird watching and exploring unique flora and fauna.

Can I have a total budget for my Nelson trip?

A week-long trip to Nelson, New Zealand, typically costs around NZ$1,800 per person, including accommodation, meals, local transportation and various activities. Keep in mind that costs can vary greatly depending on individual preferences and travel style. Actively seeking discounts, choosing budget accommodations, and exploring free attractions can further reduce your expenses. This estimate does not include international airfare or travel insurance.

What is the tipping culture like in Nelson?

In Nelson, as in the rest of New Zealand, tipping is not common. Service charges are usually included in the prices, so tipping is not expected. However, if you receive exceptional service in a restaurant, hotel or other establishment, a tip of 10% of the bill or a small amount of cash is welcome, but not mandatory. It is also worth noting that there are tip jars in some establishments, but locals do not always use them.

Is there a dress code in religious or cultural sites?

In Nelson, New Zealand, there is generally no strict dress code for religious or cultural sites, but visitors should dress modestly and respectfully. When visiting churches, synagogues or mosques, it is recommended to cover shoulders and knees. In some sacred sites, such as temples, it may be necessary to remove shoes. It is best for tourists to observe the dress of local believers and follow their example. In general, those who dress modestly and respect local customs will feel comfortable visiting religious and cultural sites in Nelson.

Are there any landmarks in Nelson famous for street art?

Nelson, New Zealand, is home to several pieces of street art that add a vibrant touch of creativity to the city. One well-known spot is the "Nelson Street Art Walk." This walk takes visitors through various alleys, streets and hidden corners, showcasing impressive murals and creative expressions by local and international artists. In addition, the "Light Nelson" event features installations that add an artistic dimension to the cityscape and attract people who appreciate the mix of technology, creativity and public engagement.

Feedback

I hope you found this article informative and helpful. I'm eager to improve the content and make it even more valuable for you. If you have any feedback or suggestions, I would love to hear from you.

Do you have any tips or hidden gems that you think should be added to the list? Are there any areas that you feel could use more explanation or clarification?

Your input is greatly appreciated and will help us to continue providing high-quality content that meets your needs and interests. Please feel free to share your thoughts.