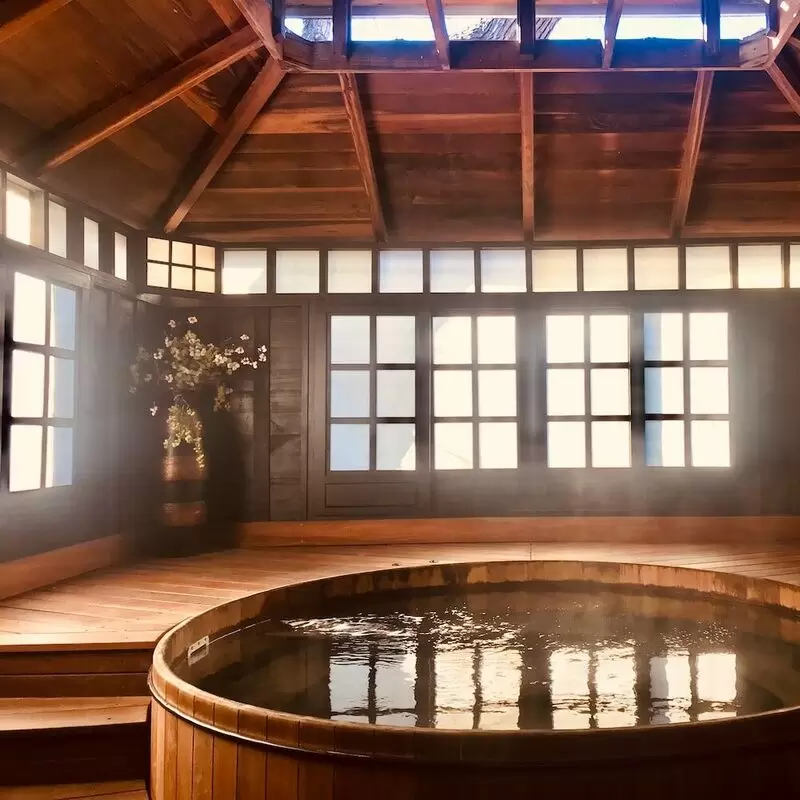 1. Wicksteed Park
Embark on an adrenaline-pumping adventure at Wicksteed Park in Northampton, the UK's oldest theme park. Ride the historic carousel, splash down the water slide, or take a peaceful boat ride on the lake. Kids love the inclusive playground. More than just an amusement park, the park is 147 acres of beautiful parkland with a narrow-gauge railroad, an angler's paradise. Visit the secret garden, an underrated gem. Nearby is Boughton House, the "English Versailles," with a wealth of masterpieces of art and extraordinary gardens. Wicksteed Park is a fascinating blend of thrills and tranquility!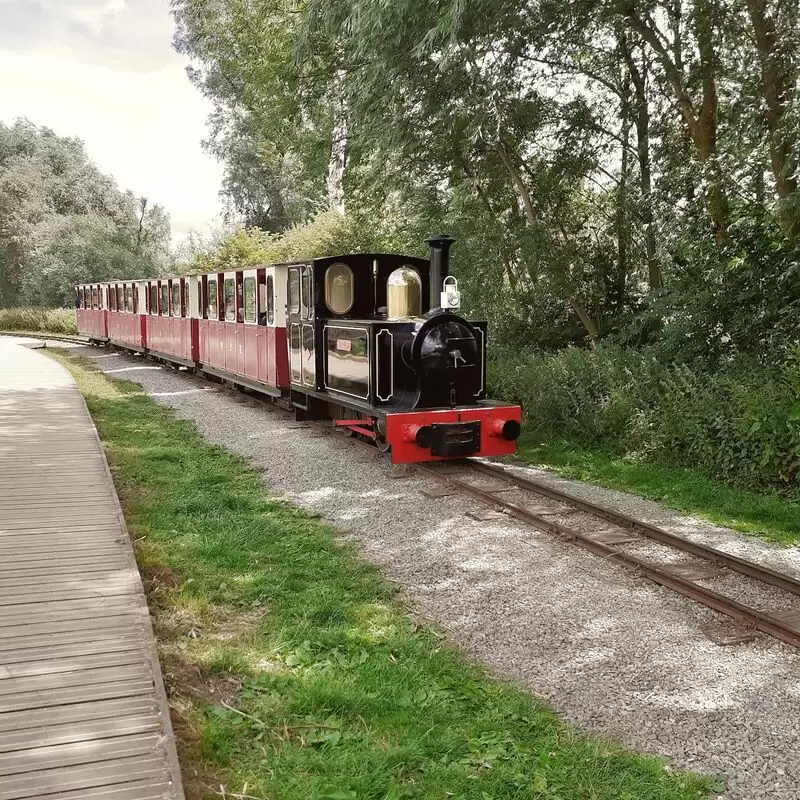 Wicksteed Park
Barton Road, Kettering
Monday - Wednesday: Closed
Thursday - Friday: 10:00 AM – 4:00 PM
Saturday - Sunday: 10:30 AM – 5:00 PM
2. National Trust Canons Ashby
Immerse yourself in the rustic charm of National Trust - Canons Ashby, a quiet Elizabethan mansion in Northampton that showcases centuries of fascinating history. Stroll through the beautiful gardens and enjoy homemade delicacies in the tearoom. Don't miss the Spangled Bed, a local specialty. Just a short drive away is Daventry Country Park, another picturesque spot with diverse wildlife and leisurely walks.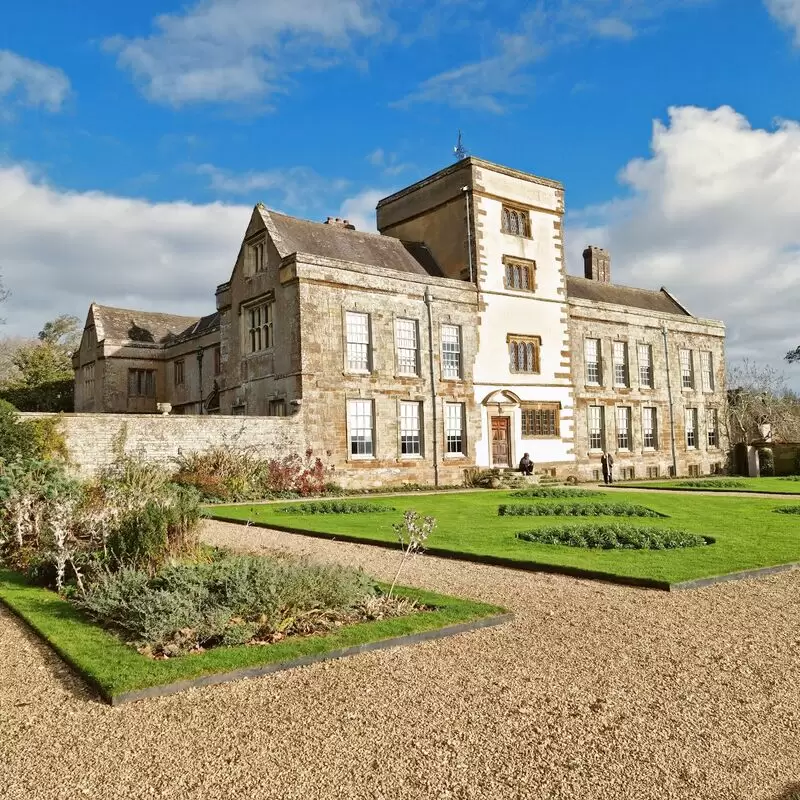 National Trust Canons Ashby
Canons Ashby House, Canons Ashby, Daventry
Monday - Sunday: 11:00 AM – 3:00 PM
3. Kirby Hall
A visit to Kirby Hall in Northampton is like stepping into a time capsule. This magnificent Elizabethan mansion transports you back to a time of pomp and elegance. Partially dilapidated, the building captivates you with its intricate architecture, magnificent gardens, and fascinating history. You will be fascinated by the remarkable "showrooms" preserved in their original state. Just a stone's throw away is the sophisticated town of Corby, with its natural parks and steel sculptures that make a visit doubly worthwhile. A dazzling journey in the footsteps of history that you should not miss!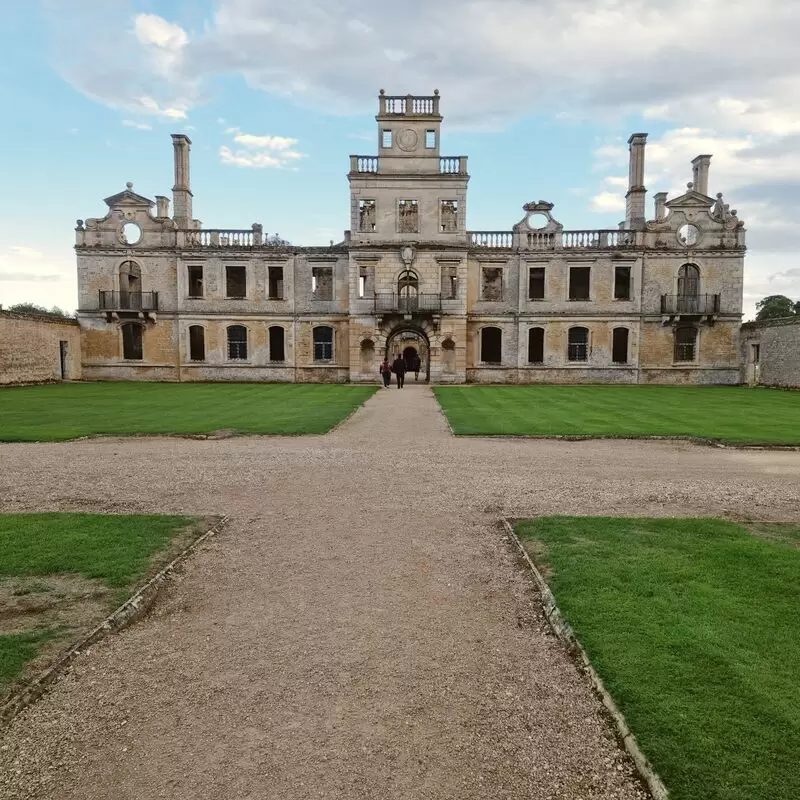 4. Castle Ashby Gardens
Castle Ashby Gardens is an enchanting spectacle in Northampton, offering 25 acres of lush, romantic gardens. Encounter diverse wildlife, admire fascinating sculptures, and lose yourself in fragrant flowers. Expect exclusivity, as sections like the Secret Garden open only once a year. Nearby, explore the treetop trails of Salcey Forest for an unparalleled forest experience. Just down the road, you'll find the eclectic Yardley Arts, where local artists exhibit their exquisite work. Northamptonshire is the epitome of rural charm!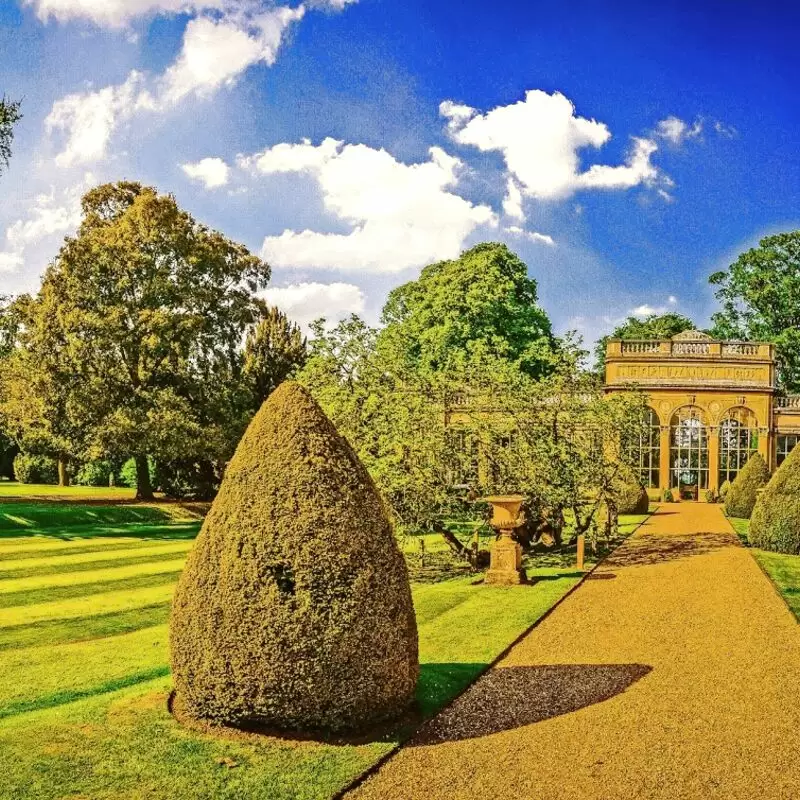 Castle Ashby Gardens
Castle Ashby, Northampton
Monday - Sunday: 10:00 AM – 4:00 PM
5. Coton Manor Garden
A visit to Coton Manor Garden is like a journey into a fairy tale. This ten-acre English country garden offers a lush display of seasonal flowers amidst serene, natural beauty. Experience the splendor of bluebells that blanket the woods in spring, or admire the flaming fall color in the wild gardens. Be sure to spot the colorful flamingos at the ornamental ponds! Just a short drive further north, you can explore Brixworth Country Park on the banks of Pitsford Water, which adds to your Northampton experience.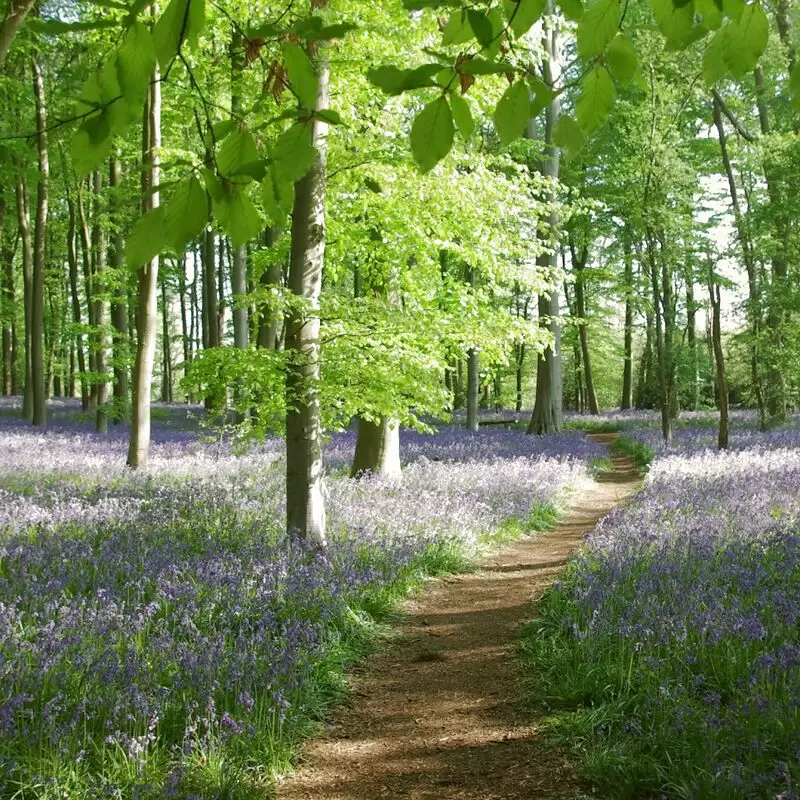 Coton Manor Garden
Coton Manor Nr, Guilsborough, Coton, Northampton
Monday - Sunday: Closed
Tuesday - Saturday: 11:30 AM – 5:00 PM
6. Sywell Country Park

A visit to Sywell Country Park is an absolute must in Northampton! This nostalgic 1930s waterworks is now an idyllic place to walk, picnic, and watch wildlife. Explore the majestic Edwardian reservoir, secret nature trails and aromatic butterfly garden.

Don't miss the Pump House Café, where you can enjoy delicious treats - a local insider tip. Just a short drive away is Althorp House, a mansion steeped in history that you should visit on your next visit.

Sywell Country Park
13 Washbrook Lane, Ecton, Northampton

Monday - Sunday: 6:00 AM – 8:00 PM
7. Stanwick Lakes
Visit Stanwick Lakes, a unique Northampton getaway for nature and history lovers alike! Not only is it a gentle, picturesque landscape, but it's also an archaeologically significant area with an Iron Age fort. It's an ideal place to see vibrant wildlife and birds such as kingfishers and otters. Satisfy your thirst for adventure by cycling, hiking or orienteering. And don't forget the charming on-site café! Nearby is the award-winning Rushden Lakes Shopping Centre, a shopping delight surrounded by nature. A truly unique combination!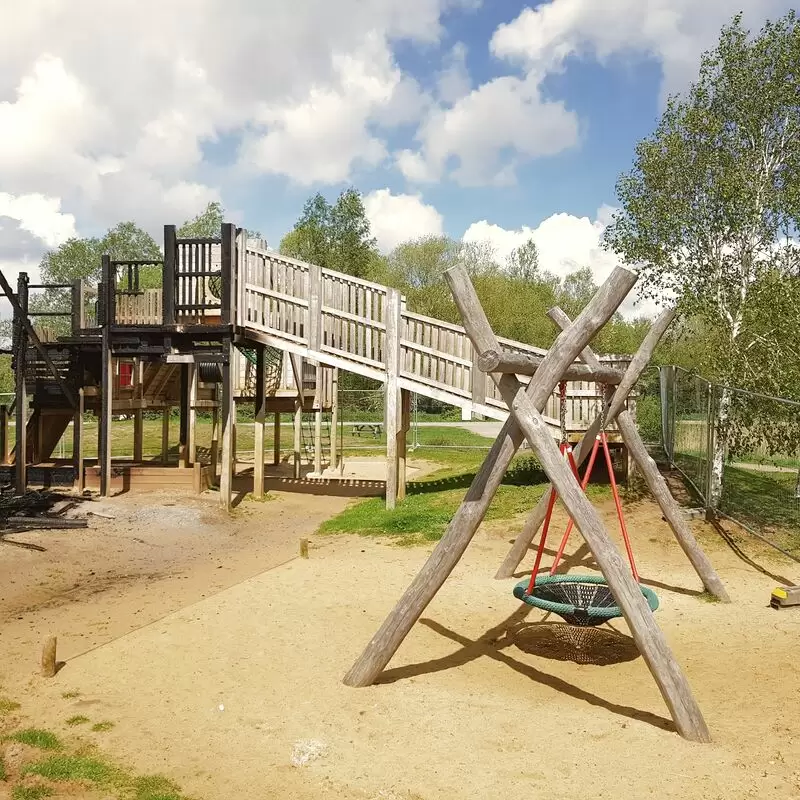 Stanwick Lakes
Stanwick, Wellingborough
Monday - Sunday: 7:00 AM – 7:00 PM
8. Irchester Country Park
Irchester Country Park is a tranquil, green oasis in a former ironstone quarry. The park is ideal for nature lovers who are enchanted by the breathtaking variety of flora and fauna. Stroll through the 200 acres of woods, enjoy a picnic by the picturesque lake, and take on the challenge of an adventurous ropes course at Jungle Parc. A hidden gem is the on-site Narrow Gauge Railroad Museum, which offers a glimpse into Northampton's industrial history. Just a short drive away is Abington Park, Northampton's oldest gem.
Irchester Country Park
Gipsy Lane, Little Irchester, Irchester, Wellingborough
Monday - Sunday: 9:00 AM – 4:00 PM
9. East Carlton Countryside Park

Unleash your inner naturalist at East Carlton Countryside Park, an oasis of verdant landscapes, unique wildlife and breathtaking vistas. Enjoy leisurely strolls along the nature trails, invigorate your senses in the fragrant wildflower meadows, or picnic under the whispering trees. Children will enjoy the playground, while adults can enjoy the historic steel trail on the history of ironstone in Northampton.

An insider tip: The park is a popular spot for bird watching. Don't forget to visit nearby Kirby Hall, a magnificent 17th-century country house and English Heritage site.

East Carlton Countryside Park
Church Lane, East Carlton, Market Harborough

Monday - Sunday: 10:00 AM – 3:30 PM
10. Barnwell Country Park
Venture into the inviting expanses of Barnwell Country Park, a must-see treasure in Northampton. Winding trails let you explore enchanting woodlands and abundant wildlife. Locals rave about the charming picnic area overlooking the scenic lake, a birdwatcher's paradise. Also visit nearby Oundle, a historic market town full of limestone buildings and beautiful boutiques. Barnwell is not just a park, but an experience you'll never forget!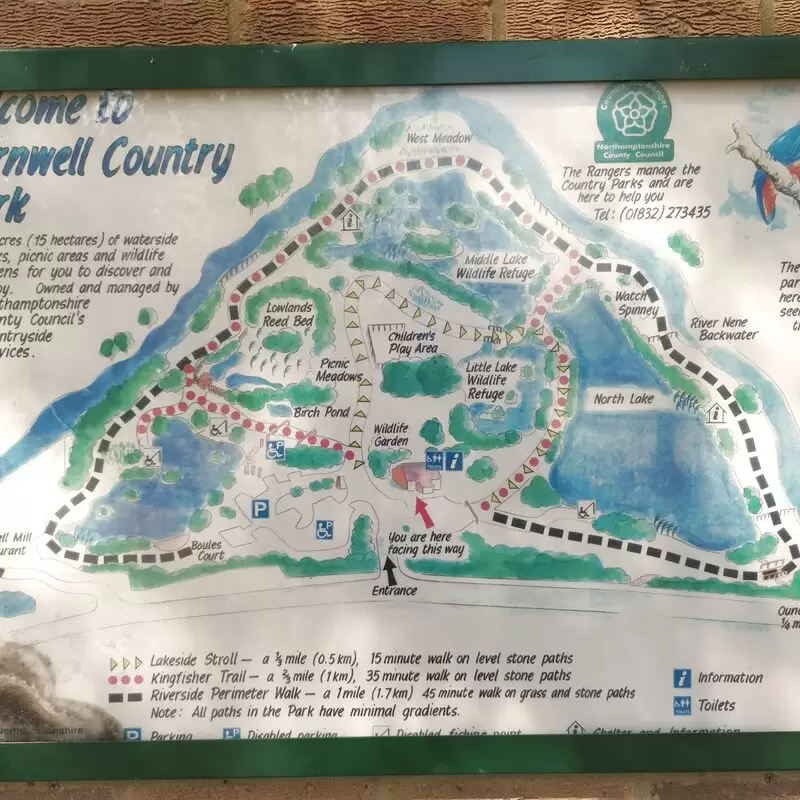 Barnwell Country Park
Barnwell Road, Oundle, Peterbrough
Monday - Sunday: Open 24 hours
11. Althorp Estate
A visit to the Althorp Estate in Northampton is an exquisite step back into British history. It has been the home of the Spencer family for over 500 years and is where Lady Diana grew up. The elegant rooms, intriguing portraits and manicured gardens are a testament to centuries of heritage. Don't miss Island Lake, where the "people's princess" found her final resting place. Just 30 minutes away, you can continue your historical journey with the grand Warwick Castle, another jewel.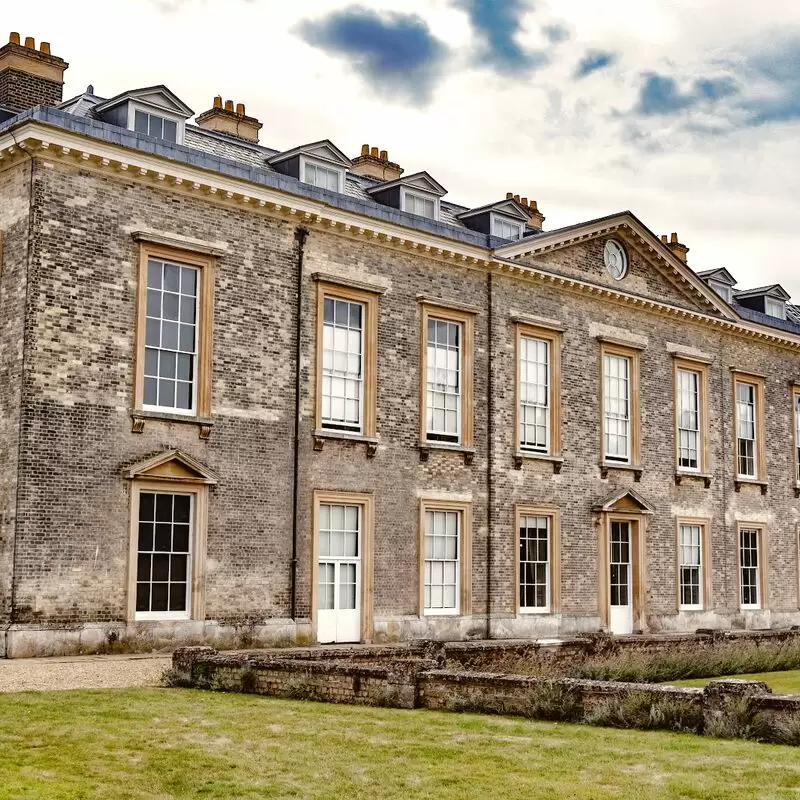 Althorp Estate
Althorp House, Northampton
Monday - Sunday: 11:00 AM – 5:00 PM
12. Beckets Park
Steeped in history, Beckets Park in Northampton is a must-see for any visitor. Named after St. Thomas Becket, its history dates back to the 12th century. Delight in the manicured landscape, blooming flowers, and take a much-needed break in this tranquil setting. Don't miss the marina, a paradise for boat lovers. A little known detail: In summer, it turns into a small festival area with numerous events. Just a stone's throw away is the Northampton Museum and Art Gallery, which will add an artistic touch to your visit.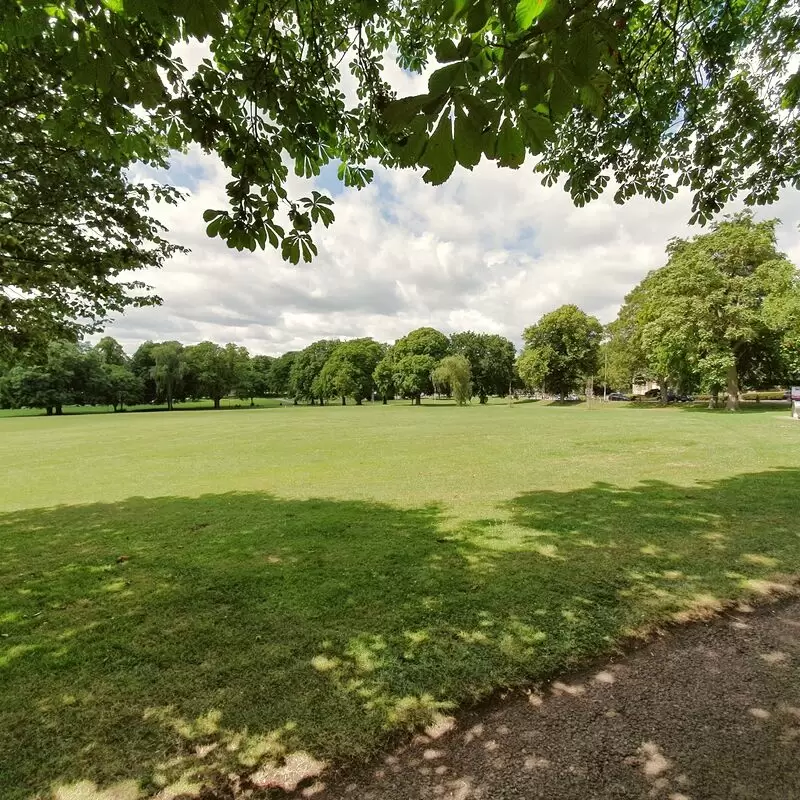 Beckets Park
Bedford Road, Northampton
Monday - Sunday: Open 24 hours
13. Northampton Museum and Art Gallery
A trip to Northampton would not be complete without a visit to the Northampton Museum and Art Gallery. It houses the world's largest collection of historic shoes, a whimsical but fascinating look at history through shoes! The museum also hosts rotating art exhibitions, often featuring local artists. Just a few steps away is the grand Guildhall, an architectural gem. On the walls you will find emblems from the city's past - an ideal photo motif!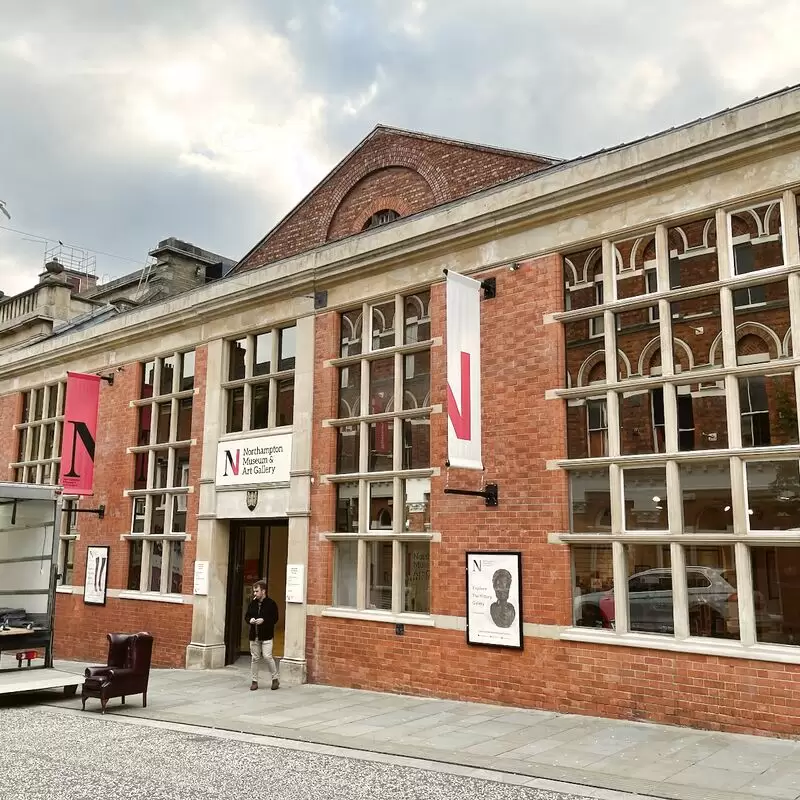 Northampton Museum and Art Gallery
4-6 Guildhall Road, Northampton
Monday: Closed
Tuesday - Saturday: 10:00 AM – 5:00 PM
Sunday: 12:00 – 5:00 PM
14. Riverside Hub
A visit to the Riverside Hub in Northampton is a must! Suitable for children and adults alike, this huge play center takes fun to a new level. Not only is it the UK's largest indoor play and party center, but it also offers go-karting, a giant climbing tree, and a sensory area for toddlers. Plus, its location near Abington Park, another popular destination with a beautiful museum and bird aviary, makes it ideal for a day out. You also can't miss the delicious food in the café!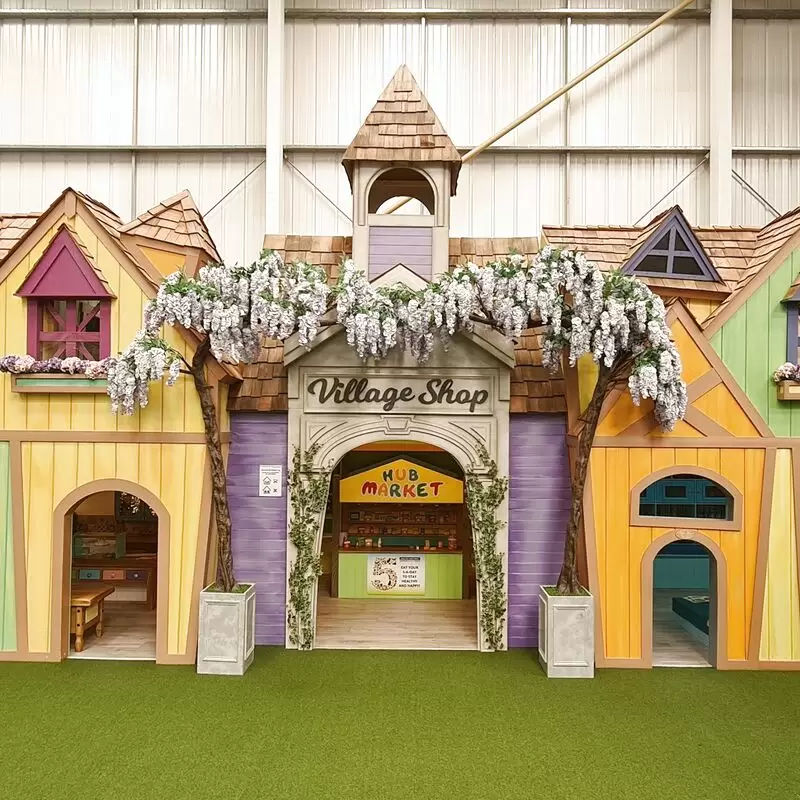 Riverside Hub
Riverside Retail Park, 7 Carousel Way, Northampton
Monday - Thursday: 10:00 AM – 6:00 PM
Friday: 9:15 AM – 6:30 PM
Saturday - Sunday: 9:15 AM – 6:00 PM
15. Delapré Abbey
Visit the wonder of Delapré Abbey: a Tudor-style house enveloped in centuries of history. Traces of time can be discovered in the elegant greenhouses and carefully tended gardens. Delve into the past with the ruins of the nunnery. Words, smiles and secrets permeate every nook and cranny, like the coveted "Coronation Rose" in the walled garden. Nearby, you can stroll along the River Nene, adding an extra dose of tranquility to your trip. Northampton awaits you with open arms and promises diverse experiences steeped in beauty and culture.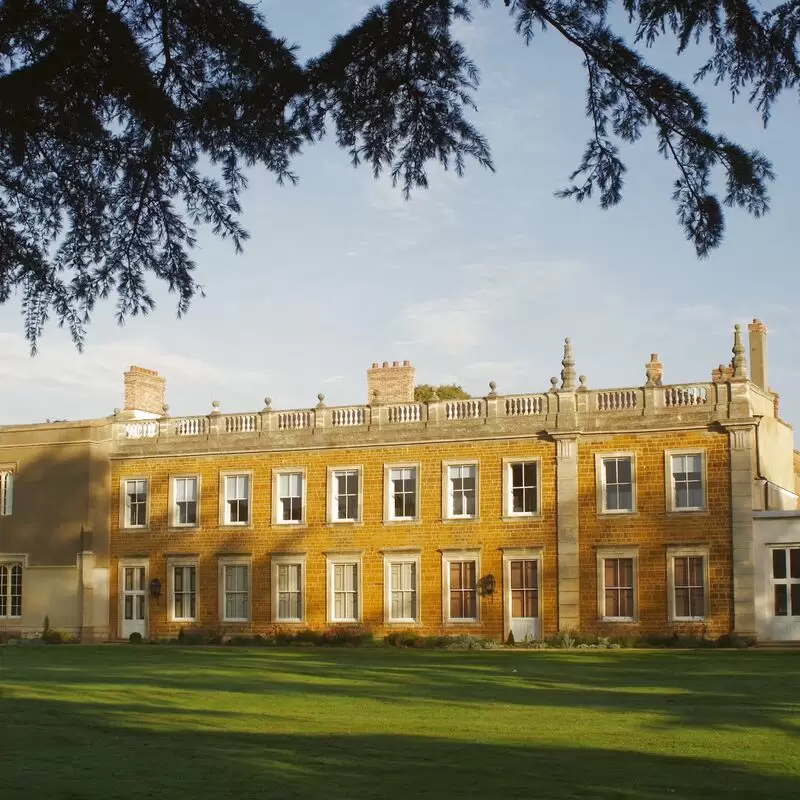 Delapré Abbey
London Road, Northampton NN4 8AW
Monday - Saturday: Closed
Wednesday - Sunday: 11:00 AM – 5:00 PM
16. Royal & Derngate
The Royal & Derngate is a premier venue for the arts and its lively program of drama, music, dance and comedy makes it a must-see. The Royal & Derngate has a fascinating history, having opened in 1884 and performed many original works. It is said that the resident ghost, Mabel, loves the theater as much as the visitors! Nearby, you can explore the beautiful 78 Derngate, a Charles Rennie Mackintosh-designed house that adds a touch of architectural delight to your trip.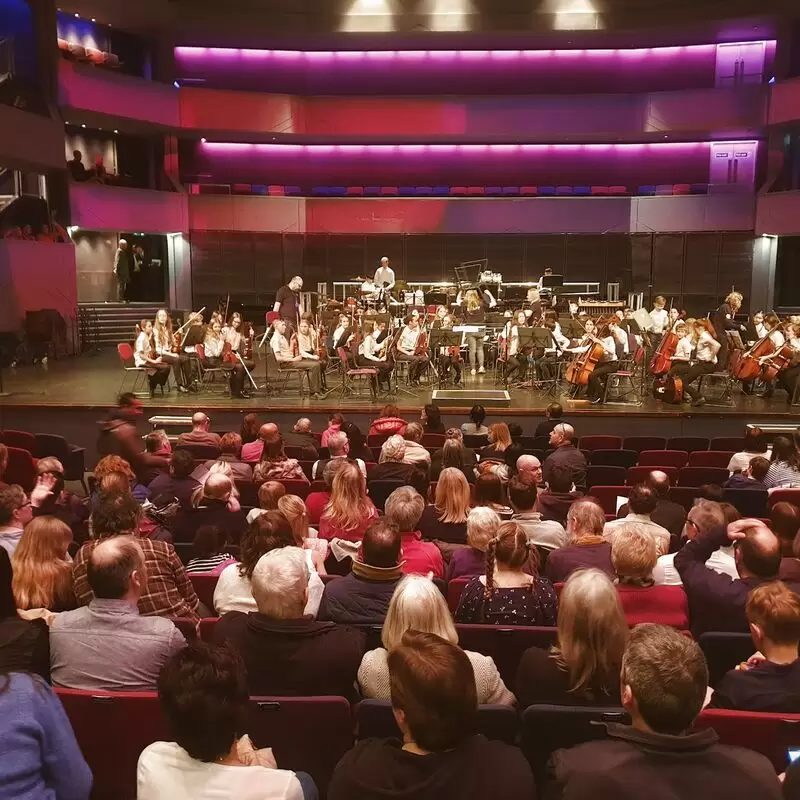 Royal & Derngate
19-21 Guildhall Road, Northampton
Monday - Sunday: Closed
Tuesday - Friday: 12:00 – 6:00 PM
Saturday: 10:00 AM – 6:00 PM
17. The Canal Museum Stoke Bruerne
Immerse yourself in the captivating history of Britain's waterways at the Canal Museum in Stoke Bruerne. Housed in a restored flour mill, the museum's extensive collection of canal artifacts offers fascinating insights into the era of the canal, not to mention the charming historic narrow-gauge boats! Don't forget to take a scenic walk along the canal, where you can observe wildlife and traditional lock gates. Nearby, you can visit St. Batholomew's Church, which is just a pleasant walk away. Finally, enjoy a warm drink at one of the local cafes along the canal.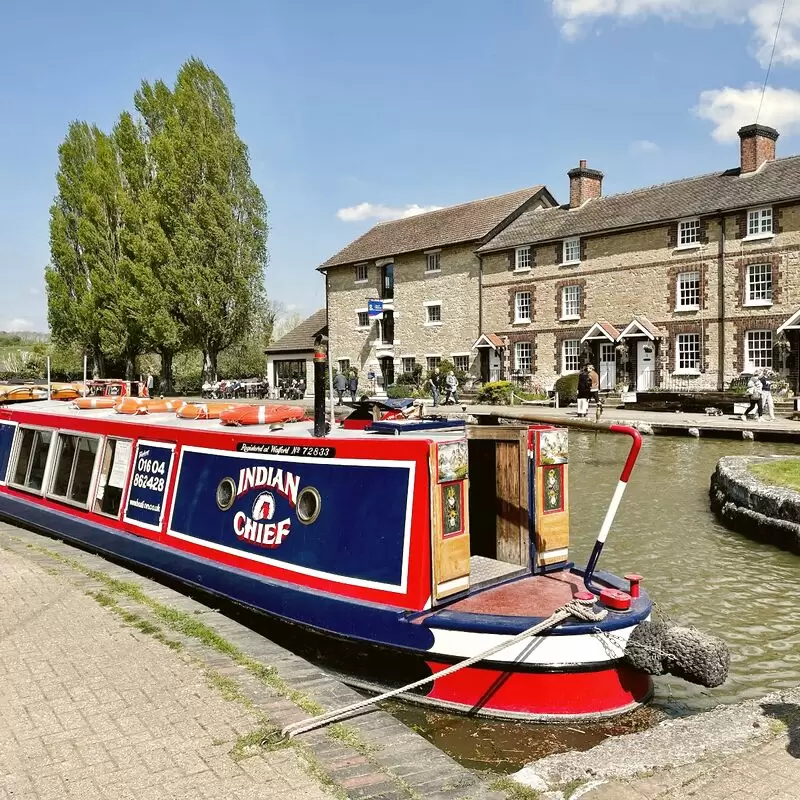 The Canal Museum Stoke Bruerne
Bridge Road, Stoke Bruerne, Towcester
Monday - Friday: 10:00 AM – 4:00 PM
Tuesday: Closed
Saturday - Sunday: 10:00 AM – 5:00 PM
18. Fermyn Woods Country Park
A visit to Fermyn Woods Country Park in Northampton is like stepping into a lush, green oasis. Known for its beauty and tranquility, this hidden gem offers miles of woodland walks and horse trails to explore. Don't miss the Skylark Café with its local delicacies! The park is also a haven for rare species like the Purple Emperor Butterfly. Just a stone's throw away, you can explore Lyveden New Bield, an unfinished Elizabethan summer house, adding to your trip to Northampton.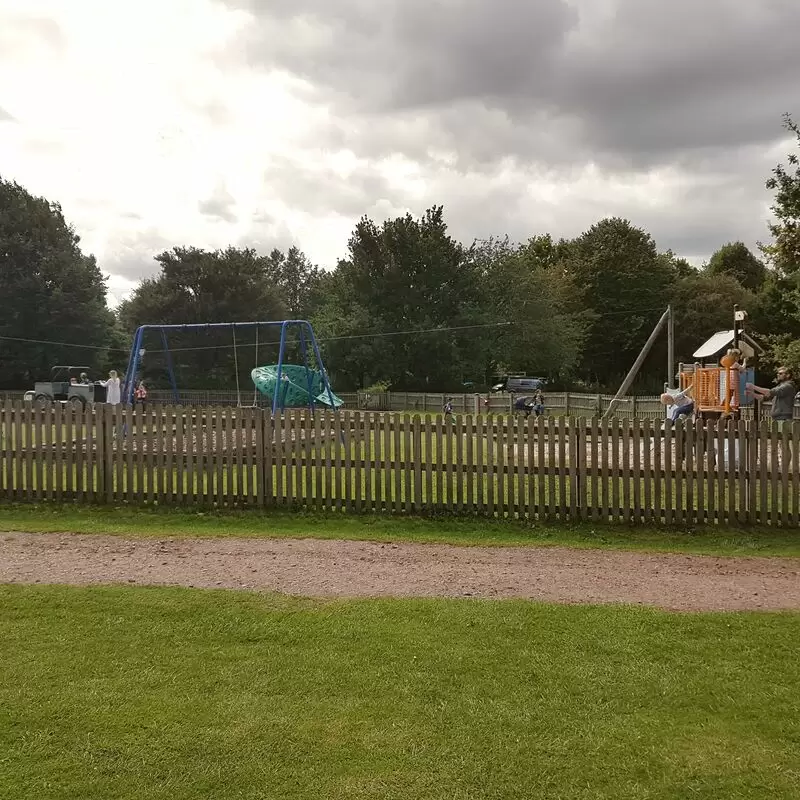 Fermyn Woods Country Park
Lyveden Road, Brigstock, Kettering
Monday - Sunday: Open 24 hours
19. Upton Country Park
Travelers in search of tranquility and natural beauty should definitely make a stop at Upton Country Park in Northampton. This stunning oasis covers an impressive 130 acres and is home to various gardens, diverse wildlife, and scenic walking trails. For a unique experience, take a stroll through the mysterious "Secret Garden." Just a stone's throw away is the hamlet of Upton, where you can experience a quaint village. Children can get up close and personal with nature at the lively playground. There is also a hidden sculpture trail in the park, a nice surprise for art-loving explorers!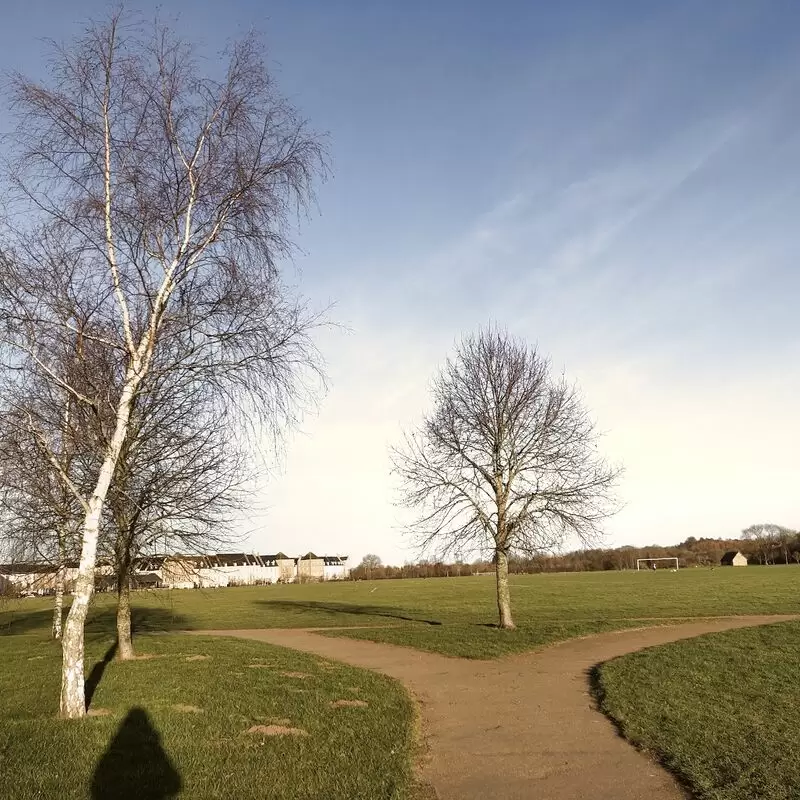 Upton Country Park
Upton Way, Upton, Northampton
Monday - Sunday: Open 24 hours
20. Hall Park
Venture into the breathtaking natural beauty of Hall Park in Northampton! This hidden gem offers a variety of experiences including peaceful walks, lush green landscapes, and the enchanting sight of free-ranging deer. A delight for nature lovers and avid photographers alike, the park exudes tranquility and is the ideal place to relax and unwind. Nearby you'll also find Sywell Country Park, great for picnicking by the reservoir, and Stanwick Lakes, great for bird watching and cycling.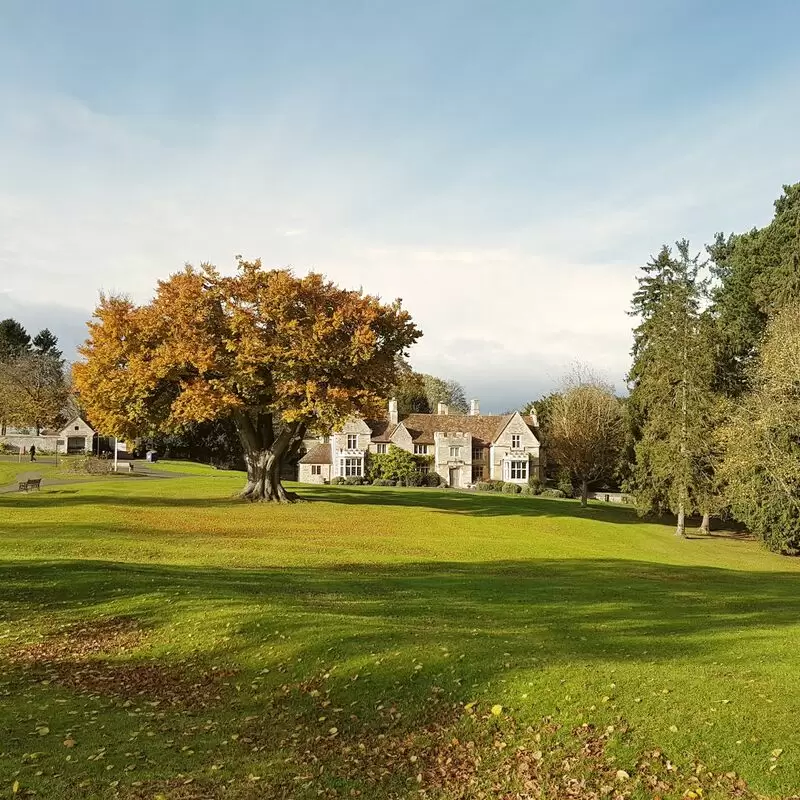 Hall Park
81 Saint Mary's Avenue, Rushden
Monday - Sunday: 7:00 AM – 9:00 PM
21. Hunsbury Hill

For a refreshing escape, Hunsbury Hill in Northampton is an absolute must. It's an Iron Age fortress with plenty of character and natural charm. Take a quiet stroll through the cozy woodlands and immerse yourself in the ancient history of this hill fort.

Insider tip: The park is home to an adorable family of badgers. Plus, Weston Favell Shopping Centre is just a short drive away - perfect for ending the day with a spot of shopping.

Hunsbury Hill
9ue, 30 Hunsbury Close, Northampton

Monday - Sunday: Open 24 hours
22. Northampton Town FC
Experience the thrill of British soccer at Northampton Town FC, where passionate fans and fierce competition create an unparalleled atmosphere. Discover the club's history at the well-stocked museum, stroll through the iconic PTS Academy Stadium and watch an exciting match. Just around the corner is Beckets Park, a lovely green oasis where you can relax and unwind after the game. Remember, Northampton locals never just call it "Northampton," they always call it "Cobblers," which fosters a strong community spirit. Get your piece of pure British sports culture.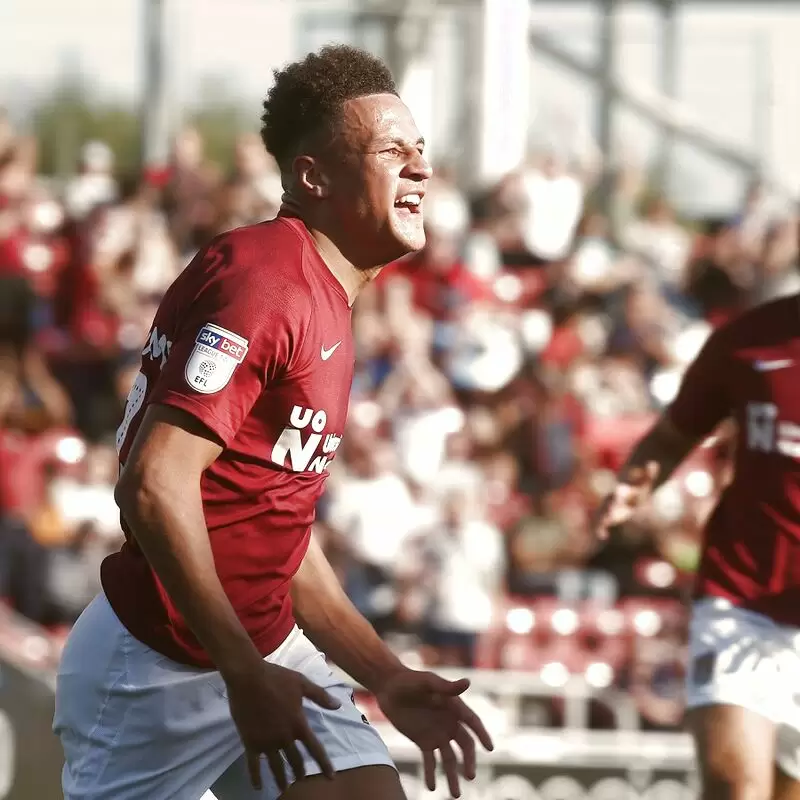 Northampton Town FC
Sixfields Stadium, Northampton
Monday - Friday: 10:00 AM – 5:00 PM
Saturday - Sunday: Closed
23. Rookery Open Farm

The Rookery Open Farm in Northampton is a paradise for animal lovers and families! Here you can not only watch, but get active yourself. Pet adorable miniature ponies, giggle as a goat begs for food, or feel a fluttering butterfly land lightly on your hand. The covered play barn is perfect for the unpredictable British weather. And don't miss the exciting tractor rides! Nearby Sywell Country Park invites you to take lovely lakeside walks.

Insider tip: Bring a picnic to enjoy in the farm's picturesque outdoor spaces.

Rookery Open Farm
Rookery Lane, Stoke Bruerne, Towcester

Monday - Sunday: 10:00 AM – 5:00 PM
Tuesday: Closed
24. Lamport Hall & Gardens
Explore the splendor of Northampton with a visit to Lamport Hall & Gardens, a hidden gem of beautiful architecture and manicured gardens. Delve into the history of the Isham family and discover treasures like the unique library, home to Britain's first reference book. Don't miss the secret garden, a true example of Georgian splendor at its finest. Nearby attractions include Cottesbrooke Hall and Gardens and the Althorp Estate, ancestral home of Princess Diana.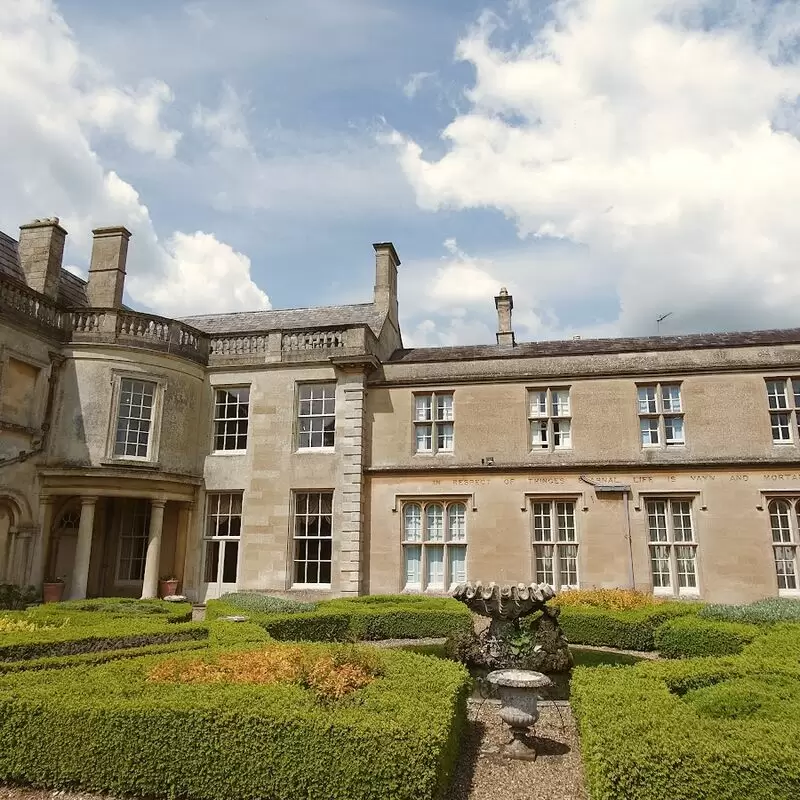 Lamport Hall & Gardens
Lamport, Northampton
25. Northampton & Lamport Railway Pitsford and Brampton Station)
Delve into the heart of Victorian history with the Northampton & Lamport Railway. Marvel at restored steam and diesel locomotives that reflect the charm of classic carriages. At Pitsford and Brampton station, enjoy the cozy tea room, a well-kept secret. Nearby Pitsford Reservoir invites walks through the countryside and leads to Brixworth Country Park. One trip is not enough to discover the nostalgia and scenic beauty of this gem of Northampton!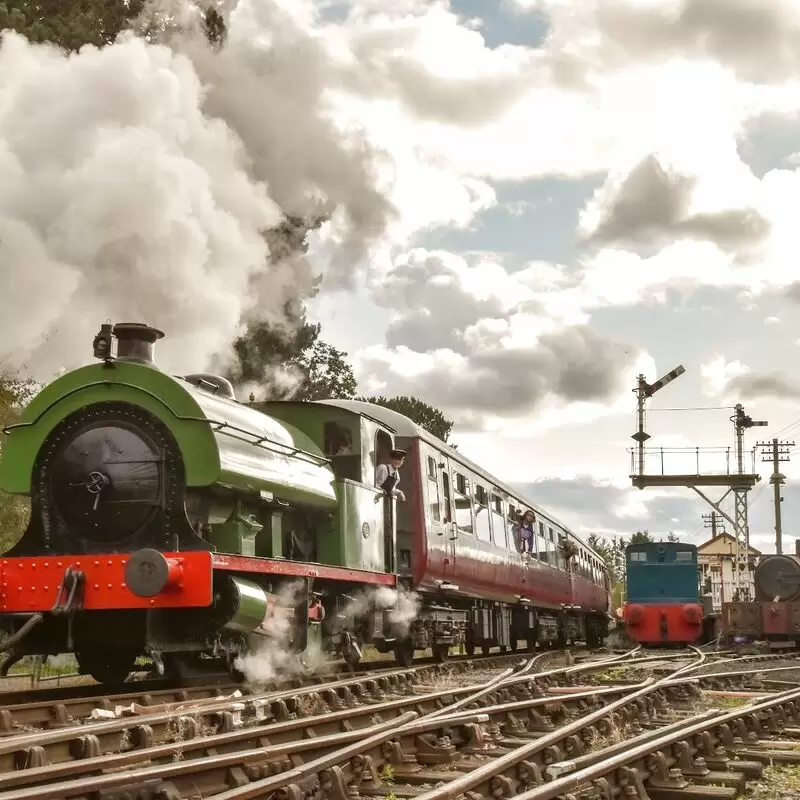 Northampton & Lamport Railway Pitsford and Brampton Station)
&, Lamport Railway Pitsford & Brampton Station, Pitsford Road, Chapel Brampton, Northampton
Monday - Saturday: Closed
Sunday: 9:30 AM – 3:30 PM
26. Bradlaugh Fields & Barn
Known for its natural beauty, Bradlaugh Fields & Barn is a paradise for school field trips, family picnics and hiking enthusiasts. The diverse landscape spans 60 acres and is home to valuable wildlife and plant species that provide unmissable photo opportunities. Visit the Barn, known for its art events, workshops and café. Just a stone's throw away is Kingsthorpe Hollow Pocket Park, another undiscovered nature reserve waiting for you to explore.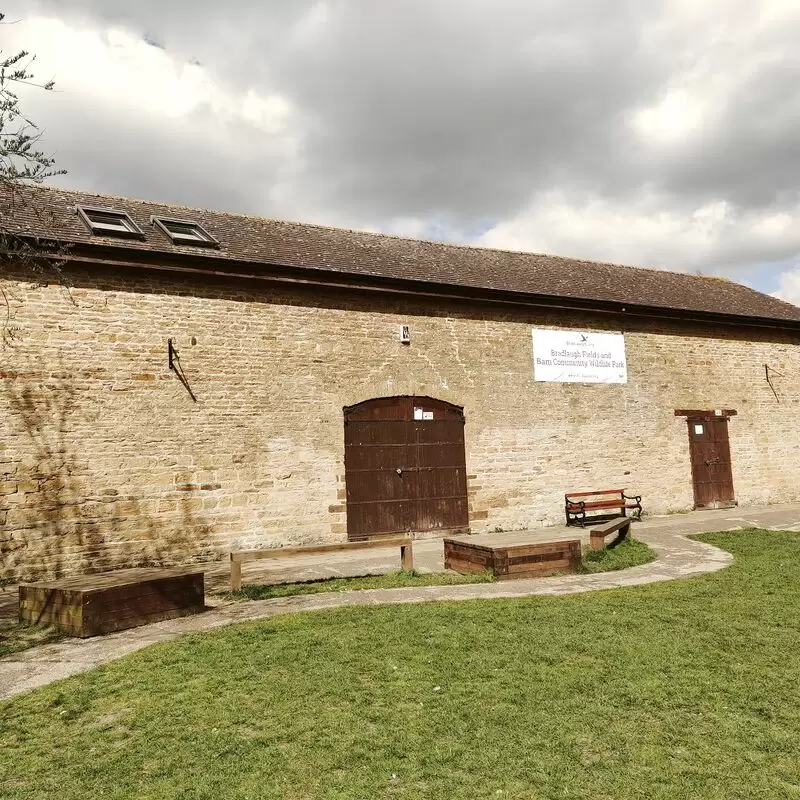 Bradlaugh Fields & Barn
Fulford Drive, Northampton
Monday - Sunday: Open 24 hours
Best Time to Visit Northampton
The best time to visit Northampton, United Kingdom, is between late spring and early fall, from May to September, when the weather is mild and pleasant. This time is ideal for outdoor activities and events like the Northampton Carnival and Music Festival. Always make sure to check the weather forecast before you travel.
Annual Weather in Northampton
Northampton 3-Day Forecast
Wed, 27 September
Night
54 °F
12 °C
0%
Morning
55 °F
13 °C
0%
Afternoon
66 °F
19 °C
71%
Evening
63 °F
17 °C
0%
Thu, 28 September
Night
60 °F
15 °C
0%
Morning
55 °F
13 °C
0%
Afternoon
63 °F
17 °C
0%
Evening
60 °F
16 °C
0%
Fri, 29 September
Night
62 °F
17 °C
77%
Morning
56 °F
13 °C
0%
Afternoon
62 °F
17 °C
0%
Evening
56 °F
13 °C
0%
Questions & Answers

What is the local cuisine like in Northampton?

Northampton's local cuisine reflects traditional English cooking influenced by its Midlands location. Savory pies with various fillings are a popular dish. Meat, cheese and produce from the region are often used in the dishes. Northamptonshire sausage, a special variation on the classic British sausage, is also a specialty. Desserts include fruit crumble or sponge cake. The beverage scene features locally brewed beers, and the county's proximity to the Brampton Valley provides access to excellent English wines.

How do I access public transportation in Northampton?

To get around Northampton, you can use various forms of public transportation. You can opt for the local bus lines, which run fairly regularly and cover most parts of the city; Stagecoach is the main provider. Train services connect Northampton with larger cities. Cabs are widely available; you can either hail them on the street or book them in advance. In addition, there are bike paths in Northampton if you prefer a more active mode of transportation.

Do people speak other languages besides English in Northampton?

Yes, although English is the main language in Northampton, the city is diverse and multicultural, so a number of other languages can be heard. These include Polish, Lithuanian and Romanian due to the large Eastern European community, as well as South Asian languages such as Punjabi and Urdu. There are also people in Northampton who speak Gaelic, Welsh, and Scottish. However, English is the primary language for most interactions.

How can I interact with the local community?

A visit to Northampton's pubs and cafes, such as The Mail Coach or The Platform Club, offers a great opportunity to connect with the community. Shopping at local markets like Market Square, attending live events at the Royal & Derngate Theater, and taking tours and walking tours of the historic heritage offer opportunities to connect with locals. Community centers and churches - for example, All Saints' Church or St. Giles Church - also facilitate interaction with residents and help understand cultural nuances.

What are the safety measures to consider in Northampton?

Although Northampton is generally a safe city, be sure to take the usual precautions. Avoid poorly lit areas at night and keep your valuables safe and out of sight. Be suspicious of unsolicited offers of help and always use licensed cabs when traveling at night. Lock the doors of your car and lodging securely. Weather can be very unpredictable, so be prepared for sudden changes. Always respect local customs and rules and remember to carry your identification and emergency contacts.

What unique traditions are there in Northampton?

In Northampton, United Kingdom, a unique tradition is the Rose of Northamptonshire celebration, which honors individuals and groups across the county for their dedication and resilience during the Covid 19 pandemic. Locals are also closely tied to the county's footwear industry and host events celebrating this rich heritage. Annual cultural festivals reflecting Northampton's multicultural diversity are also common and include elements from Indian, Polish and other communities.

How can I respect the local culture and customs?

Show respect in Northampton by following British etiquette - wait in line, respect personal space and use polite language. Tipping is common, but not required. Avoid discussions on sensitive topics such as religion and politics. Respect historical sites and monuments and abide by all rules and regulations. It is also common in pubs to buy a round of drinks for your group as a sign of goodwill. Enjoy your visit with mindfulness and respect for nature and the locals.

Are there any specific local etiquettes I should know?

In Northampton, as in most parts of the United Kingdom, courtesy and respect for personal space are highly valued. Always say "please" and "thank you" in stores and restaurants. Queuing is an important part of British culture, so always wait patiently for your turn. Although casual dress is acceptable, do not wear sportswear or overly casual clothing to formal events. Don't forget to tip your waiter in restaurants, usually about 10-15% of the bill, unless the service charge is included.

Where can I find vegetarian or vegan food in Northampton?

In Northampton, you can enjoy vegetarian or vegan dishes at several places. Karmana is a popular vegan and vegetarian-friendly restaurant that serves delicious, healthy dishes. Bread & Pullet and The Willow & Brogans are good choices if you prefer British cuisine with vegetarian options. For in-between meals, Cafe Track offers excellent vegan sandwiches. Indian restaurants like Truva Charcoal Dining and Saffron also offer a variety of delicious vegan and vegetarian dishes to please your palate.

How is the nightlife in Northampton?

Northampton offers a lively nightlife with a variety of options for different tastes. Popular activities include live music at venues like Roadmender, comedy shows at venues like The Deco, or dancing at a variety of clubs ranging from mainstream venues like NB's to alternative venues like The Black Prince. There are also numerous pubs and bars for those who want to spend a quiet evening with a pint or cocktail.

Is it easy to rent a car or bike in Northampton?

Yes, it is quite easy to rent a car or a bike in Northampton. There are numerous car rental companies in the city, including the major international chains such as Hertz, Europcar and Enterprise. For those who prefer to travel by bike, there are several bike rental services. Keep in mind, however, that a valid ID, credit card and driver's license (international, if applicable) are usually required. Always plan and book in advance during the peak travel season.

Are there any popular local festivals in Northampton?

Yes, Northampton is home to several popular local festivals. The Northampton Carnival, for example, is a lively festival known for its colorful parade and live music. The city is also home to the Northampton Music Festival, a large-scale event that showcases a mix of genres featuring local and international artists. The Umbrella Fair is an eco-friendly festival promoting sustainability with a variety of workshops, food booths and live music. These events are a showcase for the diversity and creativity of the city's population.

Where can I find locally made crafts or arts?

In Northampton, NN Contemporary Art offers an incredible variety of fine art and fine craft from the region. This gallery is dedicated to showcasing contemporary art and promoting talent from the region. Also, the Northampton Museum and Art Gallery houses collections of locally made shoes, military history, and a treasure trove of fine and decorative arts. The Primrose Gallery offers a wide range of works by local artists, from paintings to sculpture to ceramics.

Is tap water safe to drink in Northampton?

Yes, the tap water in Northampton, United Kingdom, is safe to drink. It meets strict United Kingdom and European Union standards for drinkability. It may even exceed the quality of some bottled waters. The water may taste slightly different due to regional differences in mineral content, but this should not affect your health. If you have any particular health concerns about water content, consult your doctor before you travel.

What common phrases should I know when visiting Northampton?

When visiting Northampton, it can be useful to familiarize yourself with some British phrases. "Cheers" can be used to say thank you or goodbye, while "cuppa" refers to a cup of tea. "Mate" is used colloquially to refer to a friend. "fancy" means something like "like" or "want," e.g., "fancy a chinwag," which means "want to chat." Finally, "naff" is a term used to refer to something uncool or distasteful.

Are there any local laws that I should be aware of?

In Northampton, UK, local laws are essentially the same as the general laws of the United Kingdom. As a visitor, be aware of legal peculiarities such as driving on the left, strict drunk driving laws, and the minimum legal age of 18. Smoking is prohibited in all enclosed public places and workplaces. Carrying weapons of any kind, including pepper spray, is prohibited. Any kind of drug use, sale or possession is also severely punished. The laws are strictly enforced.

What's the local music scene like in Northampton?

Northampton's music scene is enriched by a diverse mix of genres and a variety of venues. Local talent often performs in popular pubs, while larger concerts take place at the renowned Roadmender. In addition to rock and indie music, fans of jazz, folk, and classical music get their money's worth here. The city's multiculturalism is also reflected in its music: there is a vibrant Afro-Caribbean and Asian music scene. This cultural diversity complements the traditions of local bands, creating an eclectic and exciting music scene in Northampton.

Can we fly drones for photography in Northampton?

Yes, you can use drones for photography in Northampton, UK, but you must follow certain rules and regulations set by the UK Civil Aviation Authority (CAA). For example, you should always keep the drone in your line of sight, not fly higher than 120 meters, and stay at least 50 meters away from people, buildings, and vehicles that are not under your control. For commercial use or in populated areas, you may need a permit or license from the CAA.

How can I experience the local art and culture?

Northampton is rich in cultural heritage. You can explore local art at the Northampton Museum and Art Gallery, which offers a mix of historical artifacts and contemporary artwork. The Royal & Derngate Theater offers a variety of performances, including theater, music, and dance. For a deeper dive into local history and culture, visit the 900-year-old Northampton Castle or the elegant Althorp House, ancestral home of Princess Diana. Don't miss the local market town, which reflects the charm of the English Midlands.

How is the coffee culture in Northampton?

Northampton boasts a vibrant coffee culture with a number of independent coffee houses and popular chains located throughout the city. Residents appreciate high-quality coffees and the convivial atmosphere that cafes offer. From artisan roasters serving ethically sourced beans to quaint, cozy spots ideal for working or relaxing, Northampton's coffee scene offers a mix of modern flavor and traditional charm. Cafés also often display works by local artists, adding to the city's cultural richness.

Where can I go for a run in Northampton?

One of the best places for a run in Northampton is Abington Park. This beautiful green space covers about 117 acres and offers a varied landscape of hills, flat lands, wooded areas, and lakes. The two-mile loop around the park is a popular running route. Joggers can enjoy picturesque scenes such as the beautiful floral displays, old trees, a Victorian bandstand, and the remains of a medieval village.

What type of clothing should I pack?

In Northampton, the weather is changeable throughout the year. Therefore, it is advisable to pack light clothing, a waterproof jacket, sweaters and comfortable shoes, as it rains frequently and temperatures can fluctuate. In the colder months, warm clothing such as coats, scarves, gloves and hats are necessary. Although summer is generally warm, it can get chilly in the evenings, so it's handy to have a light jacket or sweater as well.

Can I volunteer during my stay in Northampton?

Yes, there are several ways to volunteer in Northampton during your stay. You can participate in community services, help out at local charity stores, or contribute to the preservation of Northampton's rich heritage. Volunteering at local food banks or homeless shelters is also a great way to give back to the community. Always check with the respective organizations for their volunteer guidelines.

Are the locals in Northampton friendly towards tourists?

Definitely! The locals in Northampton are generally very friendly and open-minded towards tourists. They often engage in casual conversation and are happy to offer tips on sightseeing, restaurants, or accommodations. Northampton's friendly environment adds a touch of warmth and comfort to visitors, making their trip even more memorable and enjoyable.

How do I access healthcare services if needed in Northampton?

Northampton is home to a variety of healthcare services, including hospitals, pharmacies, dental offices, and general practices. Emergency care is provided by Northampton General Hospital. For other emergencies, you can visit a local general practice. It is advisable for tourists to purchase travel insurance to cover medical expenses. Please make sure you have this in place before you travel. To find a local service, you can use the NHS website or ask your accommodation provider.

Feedback

I hope you found this article informative and helpful. I'm eager to improve the content and make it even more valuable for you. If you have any feedback or suggestions, I would love to hear from you.

Do you have any tips or hidden gems that you think should be added to the list? Are there any areas that you feel could use more explanation or clarification?

Your input is greatly appreciated and will help us to continue providing high-quality content that meets your needs and interests. Please feel free to share your thoughts.