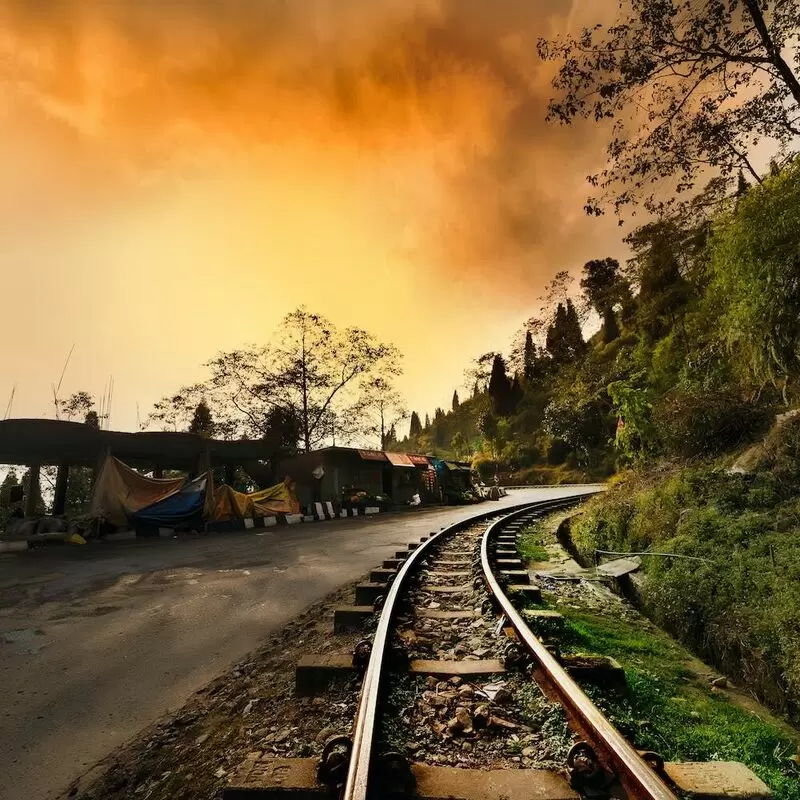 1. Batasia Loop
The Batasia Loop is a marvel of engineering and a landmark of Darjeeling's colonial heritage. It offers a mesmerizing 360-degree view of the magical Kanchenjunga range! The war memorial in the center adds historical depth. Nestled amidst lush vegetation, one can marvel at the maneuvers of the toy train during an early morning visit. The DHR Ghum Museum, just 5 km away, is a great place for an eventful day steeped in the nostalgia of locomotive history.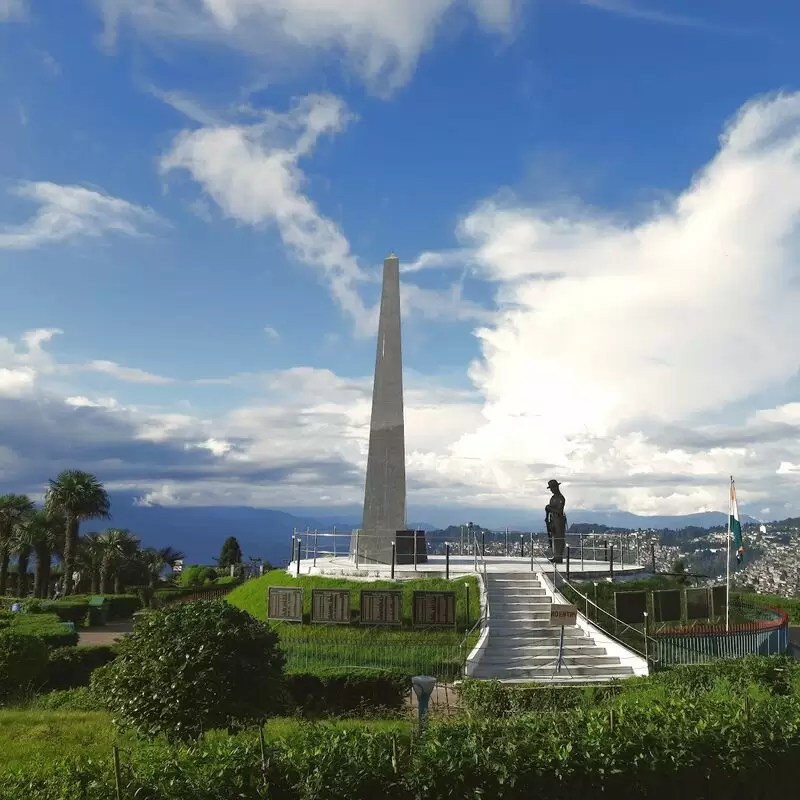 Batasia Loop
Batasia loop, near Ghoom, West Point, Ghoom
Monday - Sunday: 6:00 AM – 5:00 PM
2. Singalila National Park
During your stay in Darjeeling, visit the stunning Singalila National Park for an unforgettable adventure. The park is famous for its magnificent panoramic views of the Himalayan Mountains and is a haven for unique wildlife such as the Red Panda and the Himalayan Bluebird. See the most magnificent sunrise from Sandakphu, the highest peak in the park! Visit the picturesque village of Rimbik nearby and experience life at 2,286 meters above sea level. Did you know that there are over 600 different species of orchids in Singalila? Enjoy the heavenly beauty of Singalila - a paradise untouched by man.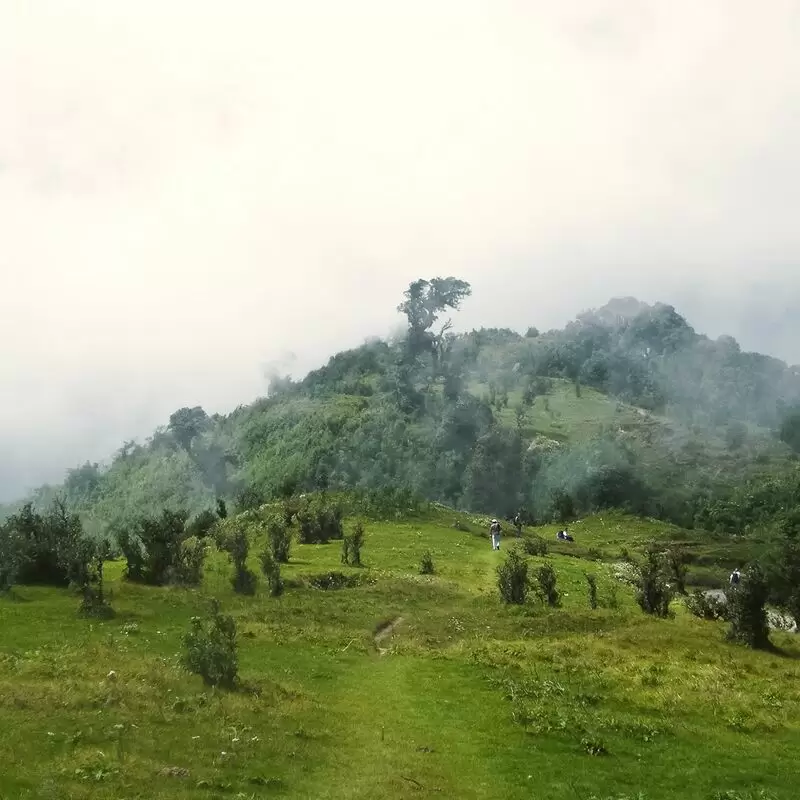 Singalila National Park
23PG+VF5, Singalila Forest
Monday - Sunday: 6:00 AM – 7:00 PM
3. Tiger Hill Sunrise Observatory
Discover the mesmerizing views at Tiger Hill Sunrise Observatory, one of Darjeeling's crown jewels. Watch the sun rise and illuminate the sky and the snow-capped Kanchenjunga Range. On clear days, you may even catch a glimpse of Mount Everest. Get up early to secure the best spot, as this spectacle attracts many. After watching the celestial wonder, you can take a walk along the beautiful trails of the observatory and the nearby Senchal Wildlife Sanctuary. On the way back, don't miss Ghum Monastery, which is located amidst evergreen pines.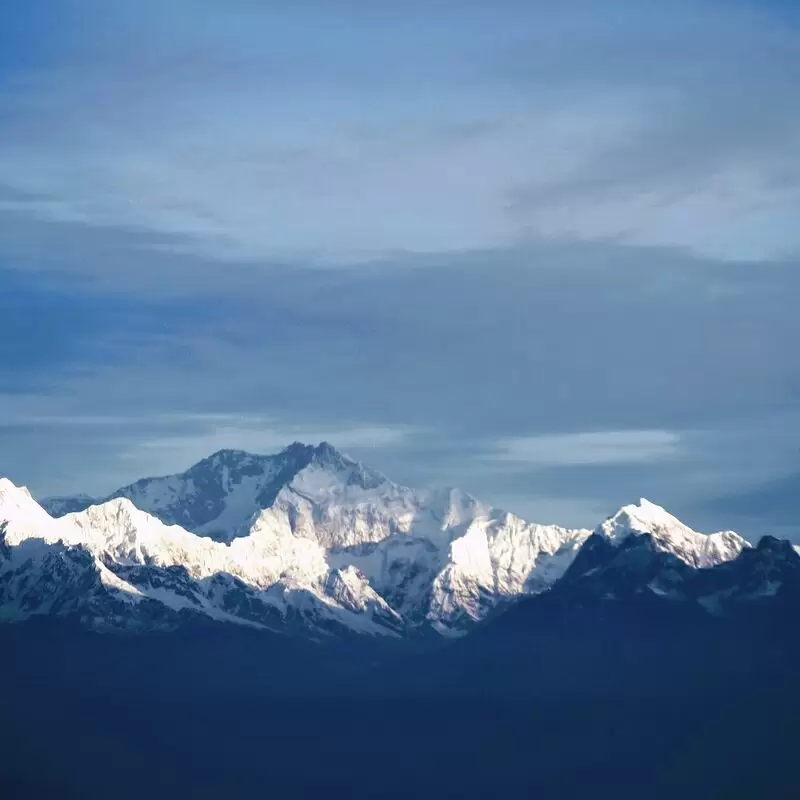 Tiger Hill Sunrise Observatory
Senchal Rd, Senchal Forest
Monday - Sunday: 3:00 AM – 5:00 PM
4. Rock Garden Darjeeling

Located amidst the exotic hills, the "Rock Garden, Darjeeling" is a bustling tourist destination. The stunningly designed garden with its uneven grounds, waterfalls and flower beds is a nature lover's paradise. Take your camera and wander down to the garden, as sunlit vistas worth capturing await.

An insider tip: don't miss feeding the fish in the pond. Near the garden is Chunnu Summer Falls, a lovely picnic spot just a short walk away!

Rock Garden Darjeeling
Rock Garden Road Bloomfield Tea Garden, 26GQ+667, Darjeeling

Monday - Sunday: 8:00 AM – 6:00 PM
5. Darjeeling Mall

Darjeeling Mall is the heart of Darjeeling and offers a unique blend of colonial charm and modern bustle. Here you can enjoy a breathtaking view of the majestic Kanchenjunga, shop for local handicrafts or just people-watch while sipping a hot Darjeeling tea.

Insider tip: Visit the ancient Mahakal Temple, located near the mall - a quiet gem that is often overlooked. Nearby Observatory Hill offers panoramic views of the snow-capped peaks.

Darjeeling Mall
27V9+W3X, Chauk Bazaar, Darjeeling

Monday - Sunday: 10:00 AM – 7:30 PM
6. Peace Pagoda Darjeeling
Experience tranquility at the Peace Pagoda in Darjeeling. The four-faced, massive statue exudes a sense of serenity and tranquility and promises a spiritual retreat from modern chaos. It is one of 30 pagodas worldwide built by the Japanese Buddhist Nipponzan Myohoji Order to promote world peace. The panoramic view of Kanchenjunga and other majestic Himalayan peaks from the top of the pagoda is stunning. Just a walk away is the Japanese Temple, an ideal place for meditation. For tea lovers, the trail leads downhill to the Dali Monastery and adjacent tea gardens.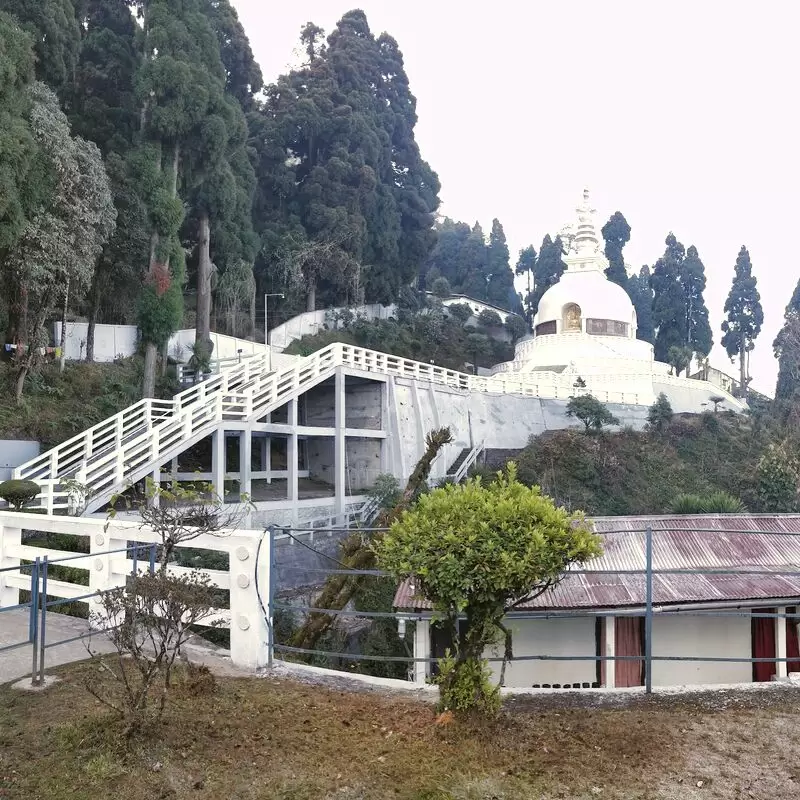 Peace Pagoda Darjeeling
27H5+2HQ, West Point, Darjeeling
7. Lamahatta Eco Park
Lamahatta Eco Park is a kaleidoscope of green landscapes and serene beauty, just 23 km from Darjeeling. Its mystical pine forests and tranquil ponds make it a nature lover's paradise. Stroll along the paths adorned with blooming rhododendrons or meditate amidst the softly whispering bamboo trees. Lamahatta Park offers a unique view of majestic Mount Kanchenjunga. Nearby are the 8th-century Tinchuley Monastery and the stunning Peshok Viewpoint, which promises a complete mountain retreat experience.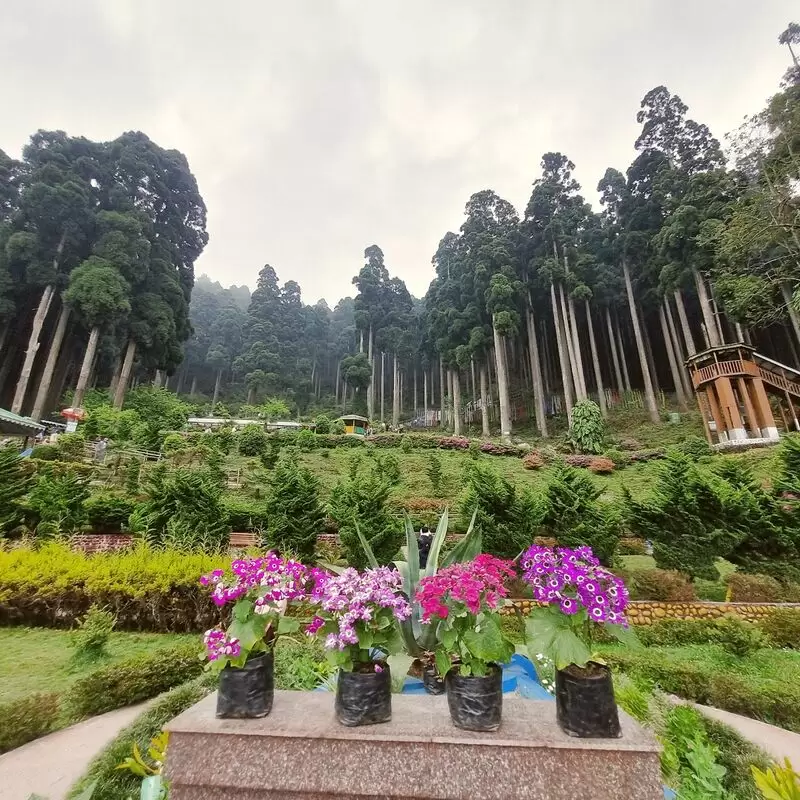 Lamahatta Eco Park
Takdah
Monday - Sunday: 7:30 AM – 5:00 PM
8. Japanese Buddhist Temple Darjeeling

Experience the tranquility of the Japanese Buddhist temple in Darjeeling, popularly known as the Peace Pagoda. Built by a Japanese Buddhist sect, this temple embodies messages of peace and unity engraved on four golden statues. The tranquil location and panoramic views of the snow-capped peaks leave visitors breathless.

An insider tip: visit it at dawn to witness a heavenly sunrise. Not far away is Observatory Hill, another destination worth visiting, known for its majestic views and sacred temples.

Japanese Buddhist Temple Darjeeling
27H5+9R2, Rajbari, Darjeeling

Monday - Sunday: 4:30 AM – 7:00 PM
9. Darjeeling Tourist Lodge
Darjeeling Tourist Lodge offers picturesque views that will captivate you, especially the breathtaking sight of Kanchenjunga peak at dawn. The lodge is known for its comfortable rooms with wooden interiors and offers tranquility in the midst of nature. Nearby is the Rock Garden, a beautiful landscaped park with bright flowers and man-made waterfalls - an ideal place for a short break. Don't miss the local delicacies in the lodge's restaurant, the hot samosas with local chutney are an absolute delicacy.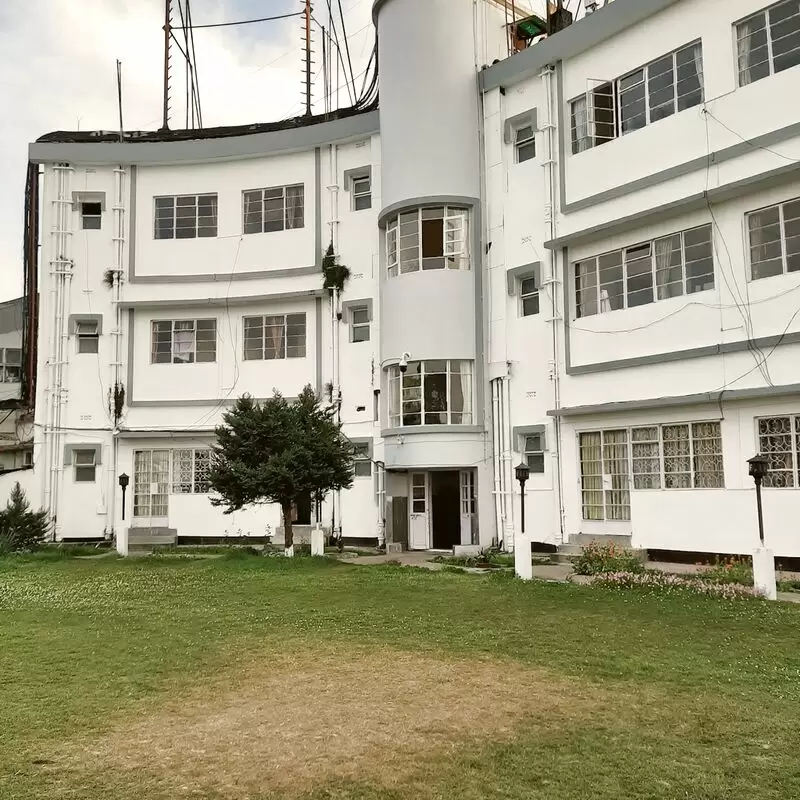 Darjeeling Tourist Lodge
Bhanu Sarani, Post, Chauk Bazaar, Darjeeling
Monday - Sunday: 8:30 AM – 4:30 PM
Thursday: Closed
10. Mahakal Temple
A visit to the Mahakal Temple in Darjeeling is undoubtedly an enlightening experience. Known as the "Temple of Desire," the temple stands on Observatory Hill and offers a breathtaking view of the snow-capped mountains. Immerse yourself in the mystical aura of this sacred place, echoed by soothing chants. Interestingly, the temple combines both Buddhist and Hindu faiths. Don't miss the colorful prayer flags fluttering against the silhouette of the hill. Nearby, you can go shopping on Mall Road.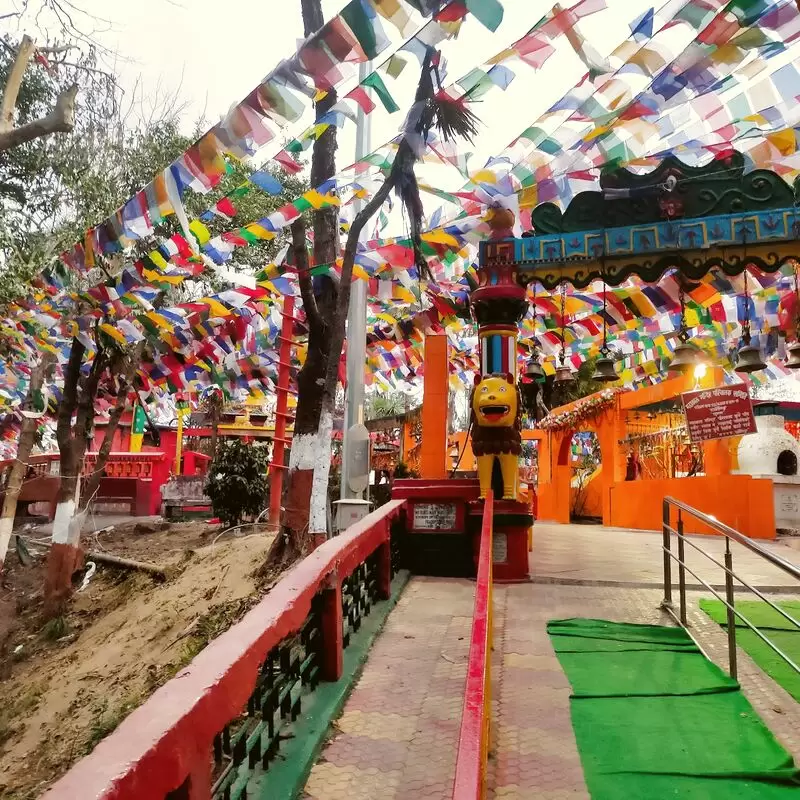 Mahakal Temple
27X9+457, Chauk Bazaar, Darjeeling
11. Tiger Hill Darjeeling
On the Tiger Hill in Darjeeling you will see a truly magical sight. On this peak, you are on top of the world, enjoying the breathtaking beauty of the first rays of the sun illuminating Kanchenjunga and Everest. The surreal spectacle is worth waking up to before dawn. On clear nights, you can watch the stars and experience the velvet sky at your fingertips. The nearby Ghoom Monastery offers spiritual moments with its fluttering prayer flags and ancient Buddhist texts. It is an absolute haven for nature lovers and Zen seekers.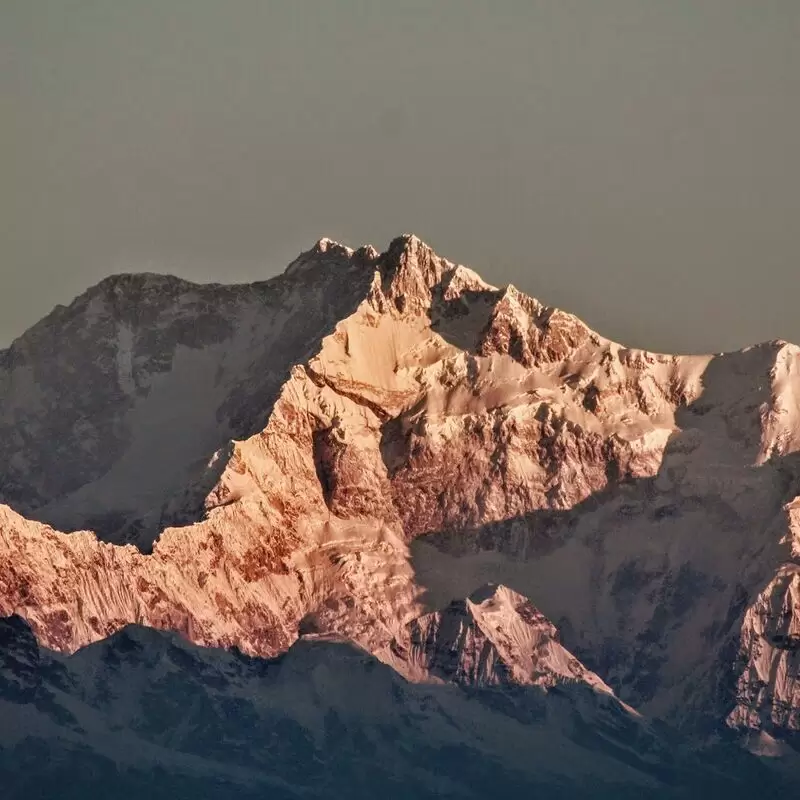 Tiger Hill Darjeeling
Tiger Hill, Darjeeling, West Bengal 734123
12. Tea Garden View
Immerse yourself in the intoxicating beauty of Darjeeling's lush green tea gardens, which hug the hillsides like a patchwork quilt. Hand-pick tea leaves and learn about the tea-making process as the mist slowly envelops the hills, revealing earthy aromas. And don't forget the enchanting sunset that turns the sky a brilliant orange. Nearby, Ghoom Monastery and Batasia Loop are waiting for you to explore, just a short drive away from the exquisite tea fields.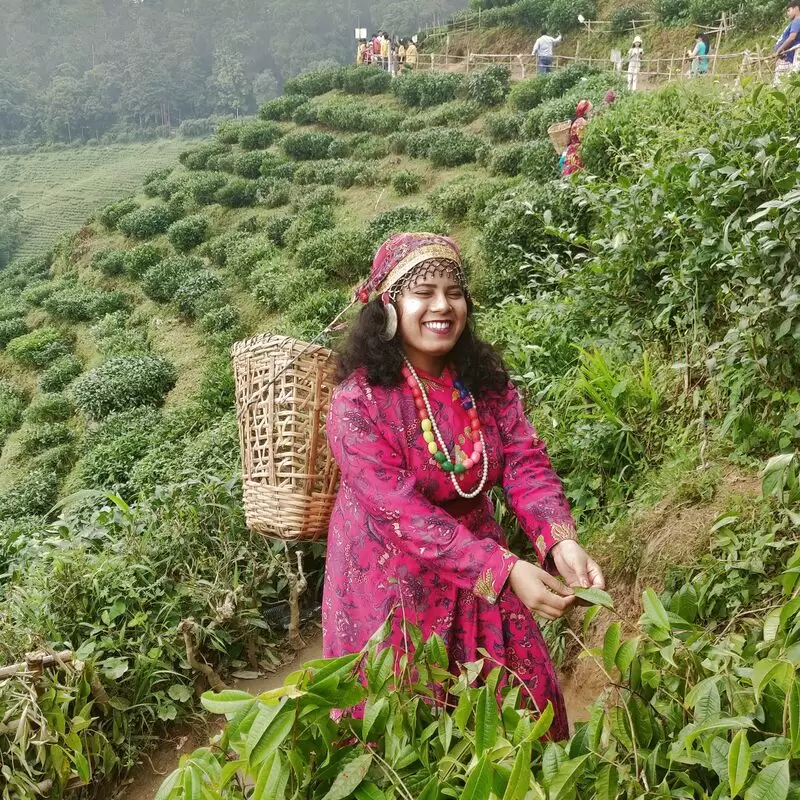 Tea Garden View
Lebong Cart Rd, Upper Bhutia Busty, Darjeeling
13. Ahaldara View Point
Ahaldara View Point in Darjeeling is the panorama of all panoramas. Venture to this gem for an unparalleled 360-degree view of the colossal Kanchenjunga Mountains. See the sun color the sky in shades of orange and red at sunrise, and let the misty wind kiss your cheeks. It is a precious, less crowded place that you will reach after a scenic drive through fragrant tea gardens. Nearby, listen to the exotic bird calls at Mahananda Wildlife Sanctuary or explore Latpanchar, home to the elusive red panda.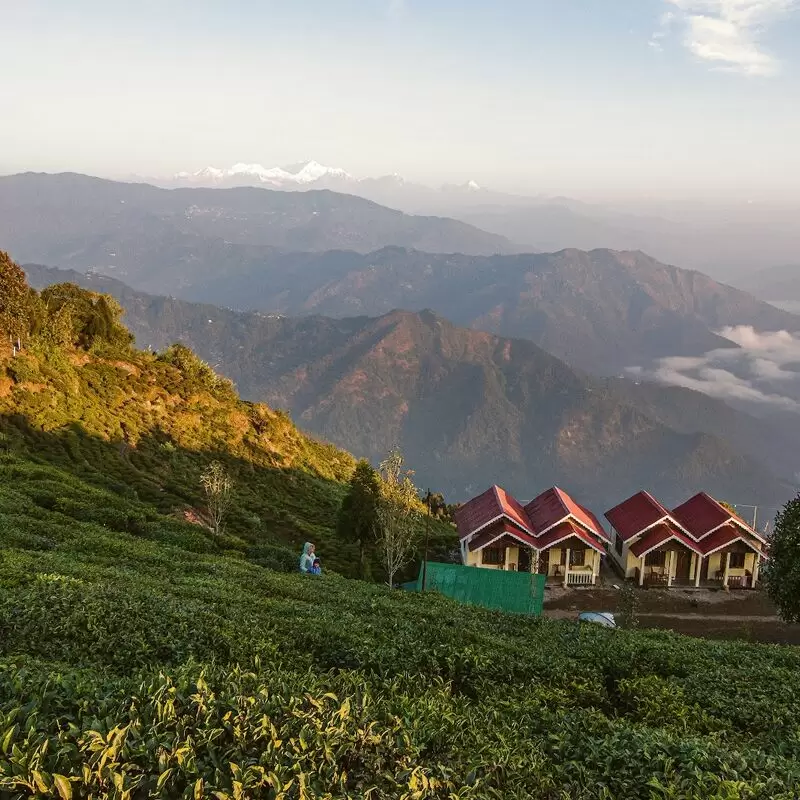 Ahaldara View Point
Ahaldara, Upper, Sittong
Monday - Sunday: Open 24 hours
14. Observatory Hill View Point

The Observatory Hill View Point is an absolute must-see in Darjeeling! The breathtaking panoramic view of the towering Kanchenjunga and the glittering city below will take your breath away. The place is known for its sacred temples and a spiritual retreat for the locals.

An insider tip: don't miss the Mahakal Temple's colorful prayer flags for a splash of color! A nearby delight is Mall Road, a shopper's paradise within walking distance that will treat you to local handicrafts, clothing and exquisite tea!

Observatory Hill View Point
27X8+XC2, Naya Basti, Darjeeling
15. Darjeeling Rangeet Valley Passenger Ropeway
Venture to the Darjeeling Rangeet Valley Passenger Ropeway and enjoy the captivating aerial view of the lush tea gardens of Darjeeling. Glide over the mesmerizing confluence of the Teesta and Rangeet rivers. Known as India's oldest cable car, the ride promises a unique experience. Feel the fresh aroma of the tea gardens below you. Just a few kilometers away, you can explore the enchanting Rock Garden, another must-visit place with natural waterfalls.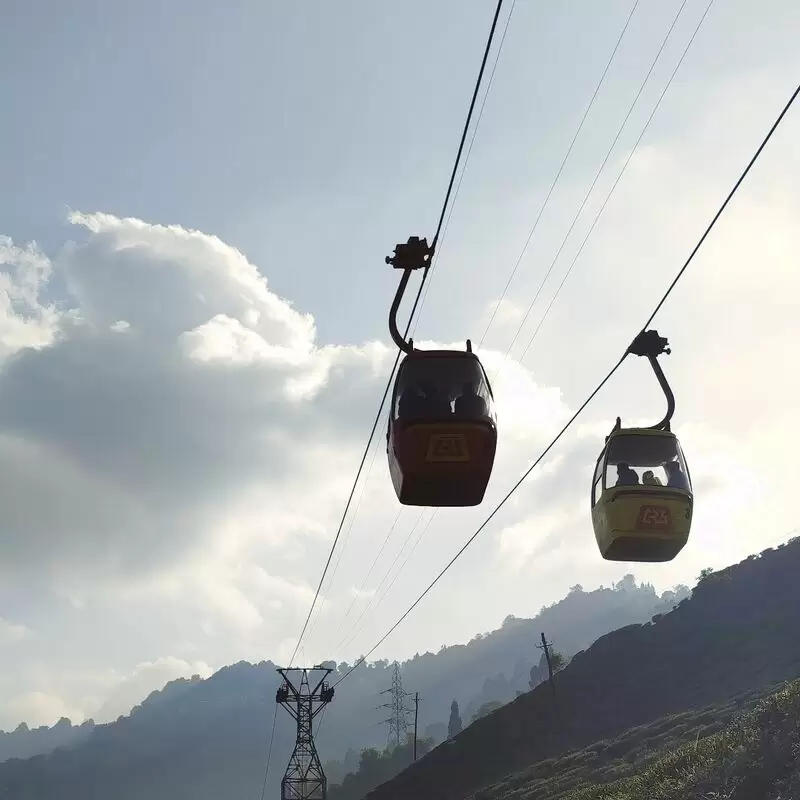 Darjeeling Rangeet Valley Passenger Ropeway
3763+HFW, Singamari, Darjeeling
Monday - Sunday: 9:30 AM – 4:30 PM
Tuesday: 10:00 AM – 4:00 PM
Wednesday - Saturday: 9:30 AM – 4:00 PM
16. Lovers Meet View Point
The "Lovers Meet View Point" in Darjeeling offers one of the most breathtaking panoramic views of the confluence of the two rivers Teesta and Rangeet, symbolizing the perfect union like a pair of lovers. This place is an ideal spot for photography enthusiasts and tranquility seekers alike, offering a spectacle of awe-inspiring beauty and tranquility. A little insider secret is the legend that couples who visit this place are said to have a stronger bond with each other. Nearby is the Peshok Tea Garden, another scenic gem that is a must visit.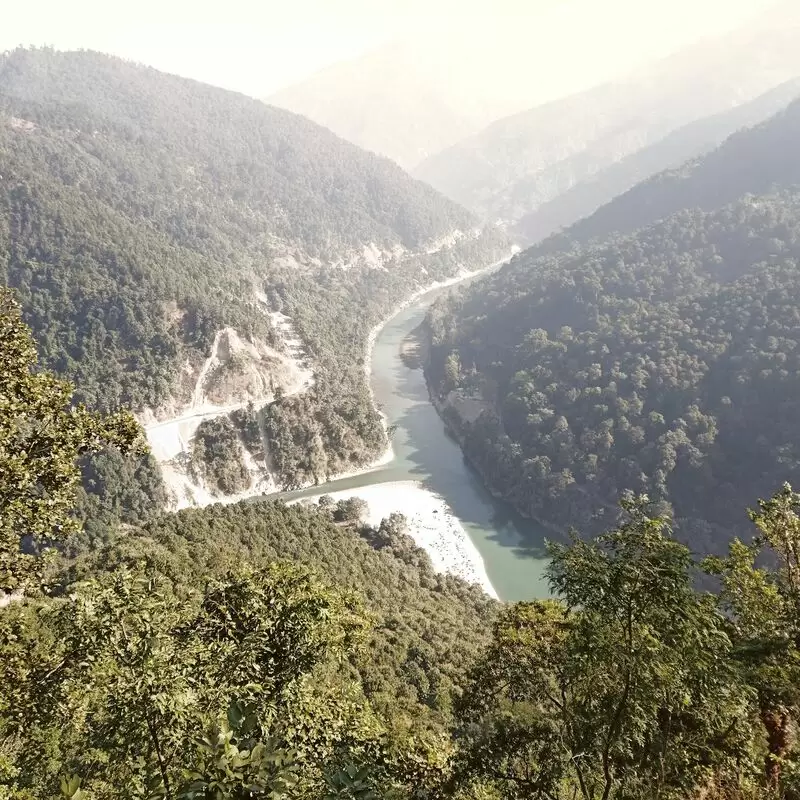 Lovers Meet View Point
3CGF+HW2, Peshok Rd, Teesta Valley Forest
Monday - Sunday: Open 24 hours
17. Happy Valley Tea Estate

Visit Happy Valley Tea Estate and immerse yourself in Indian tea culture. It is one of the oldest tea estates in Darjeeling and offers magnificent views of endless emerald green gardens. Learn about the fascinating process of tea preparation, sample the precisely crafted teas, and shop for your favorite blends.

Insider tip: Visit during the picking season (March to May) for an even more immersive experience. Not far away is the timeless Mahakal Temple, which rounds out your tea trip with a spiritual journey.

Happy Valley Tea Estate
Lebong Cart Rd, Chauk Bazaar, 3725+HC5, Near, Darjeeling

Monday - Sunday: 9:00 AM – 4:30 PM
18. Gumbadara Viewpoint

In Darjeeling, the mystical viewpoint of Gumbadara is a hidden gem. It offers panoramic views of the mighty Kanchenjunga and the surrounding valleys and is a piece of untamed nature. Feeling adventurous? Let your senses soar with the exciting climbing and rappelling activities on site.

Insider tip: If you time your visit for sunrise or sunset, you'll be rewarded with unparalleled views. Nearby, explore the serene and tranquil surroundings of the Mahakal Temple - a perfect end to your Gumbadara adventure.

Gumbadara Viewpoint
Tinchuley Lopchu Rd, Takdah

Monday - Sunday: Open 24 hours
19. Ghoom Monastery Samten Choeling)
At Ghoom Monastery (Samten Choeling) you will find a tranquility that you will not find anywhere else. Marvel at the enchanting architecture and be enchanted by the precious ancient Buddhist manuscripts kept here. The 160-year-old temple also houses a massive, 15-foot-tall statue of Maitreya Buddha. From the monastery, you will have a panoramic view of the peak of Kanchenjunga, which offers an unforgettable moment for a snapshot. Just 3 km away, you can explore the famous Batasia Loop, a spiral railroad track created to reduce the gradient of the Darjeeling Himalayan Railway.
Ghoom Monastery Samten Choeling)
2762+M49, Hill Cart Rd, Ghoom
Monday - Sunday: 8:00 AM – 6:00 PM
20. Dali Monastery
Visiting the Dali Monastery in Darjeeling is a wonderful spiritual journey! Admire the charming architecture, soak in the tranquil atmosphere and observe the rhythmic life of the monks. The monastery houses sacred artifacts and promises a cultural treat! Don't miss the impressive statue of Lord Buddha and the quiet prayer sessions. As a bonus, the monastery offers a mesmerizing view of the Kanchenjunga peak. The proximity to the famous Himalayan Mountaineering Institute makes it even more appealing - a double treat in one trip!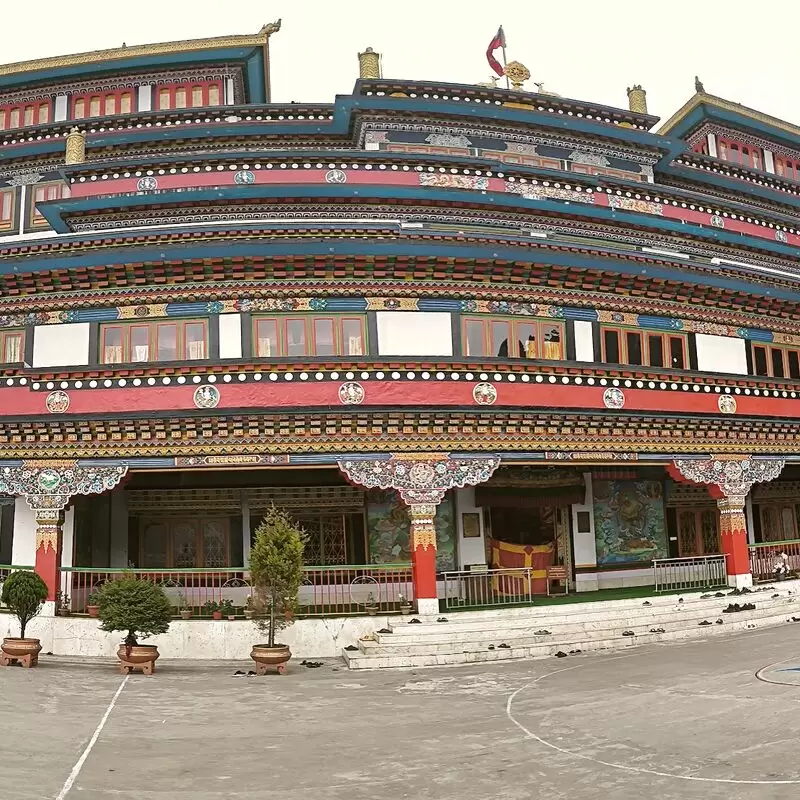 Dali Monastery
Dali Monastery or Dali Gomba is also known as the Druk Thupten Sangag Choeling Monastery, 27F3+FVX, India, West Point, Darjeeling
Monday: Closed
Tuesday - Sunday: 7:00 AM – 5:00 PM
21. Padmaja Naidu Himalayan Zoological Park Darjeeling

Experience the best of India's high-altitude wildlife at Padmaja Naidu Himalayan Zoological Park in Darjeeling. Here you can see a variety of Himalayan animals, including the endangered red panda and snow leopard. This zoo is a real treat for nature lovers and stands out for its work on species conservation. It's also close to the Himalayan Mountaineering Institute, where you can see historic mountaineering artifacts.

Insider tip: Don't miss the adorable Tibetan wolves, they are crowd pleasers!

Padmaja Naidu Himalayan Zoological Park Darjeeling
Padmaja naidu Himalayan zoological park, 3744+9FG, Jawahar Parbat, Darjeeling

Monday - Sunday: 8:30 AM – 4:00 PM
Thursday: Closed
22. Jorepokhri
Immerse yourself in the mesmerizing beauty of Jorepokhri in Darjeeling, a two-lake sanctuary teeming with exotic Himalayan flora and fauna. This hidden gem is surrounded by misty pine forests and its tranquil waters are a haven for salamanders. Marvel at the view of Kanchenjunga from a surreal mountaintop. Bonus? A dip in the bubbling beauty of Mirik, a nearby quaint lakeside town, is worth the short drive. Quaint eateries serving local tea and food enhance the experience. Serenity abounds in every corner!
Jorepokhri
X5R4+9QM, Sukhia Pokhri Rd, Kharmal Basti, Ghoom
Monday - Sunday: 8:00 AM – 6:00 PM
23. Himalayan Mountaineering Institute
At the Himalayan Mountaineering Institute, you can let your adventurous spirit run wild and learn more about famous mountaineers like Tenzing Norgay. This place is not just a museum, it is a legacy. Against the mesmerizing backdrop of the snow-capped Himalayas, you'll learn about climbing techniques, equipment, and the fascinating history of mountaineering. After your visit, take a ten-minute walk to Padmaja Naidu Himalayan Zoological Park to experience high-altitude wildlife. This is pure thrill in the heart of Darjeeling.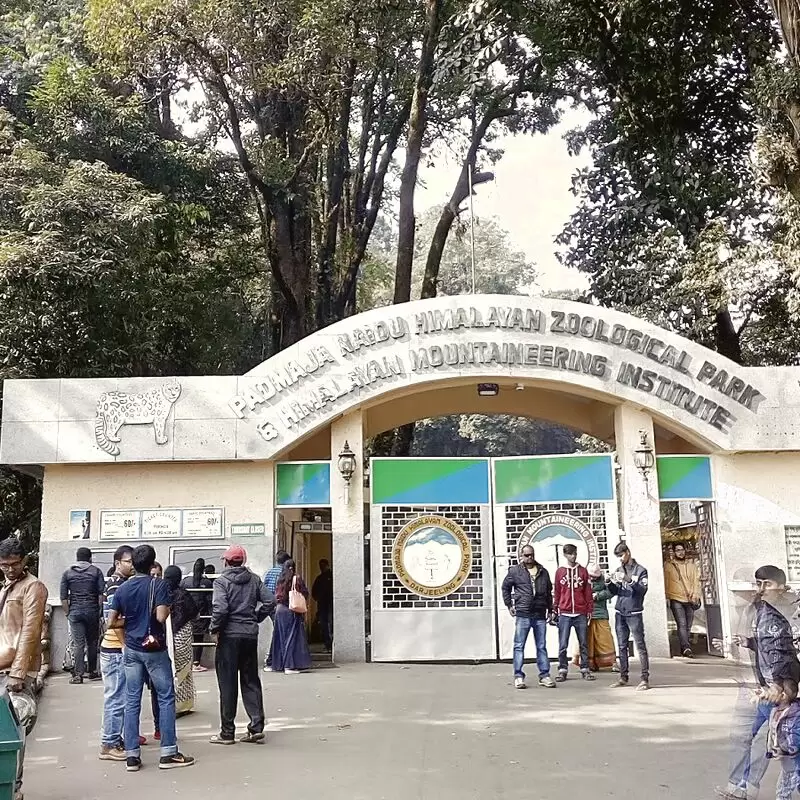 Himalayan Mountaineering Institute
3753+C7Q, Jawahar Parbat, Darjeeling
24. Lloyd Botanical Garden
Visit the enchanting oasis of Lloyd Botanical Garden, a horticultural masterpiece with a variety of exotic plants. This garden breathes life into Darjeeling's tea-scented air and offers a green escape from city life. Here you can find rare alpine flowers and catch a glimpse of endangered plant species from the Himalayas. Nearby is the Microbiome Museum - a rare curiosity not to be missed. Breathe in the tranquility, enjoy the vibrant colors and be enchanted by the chirping of birds. It is a nature lover's paradise in the heart of Darjeeling!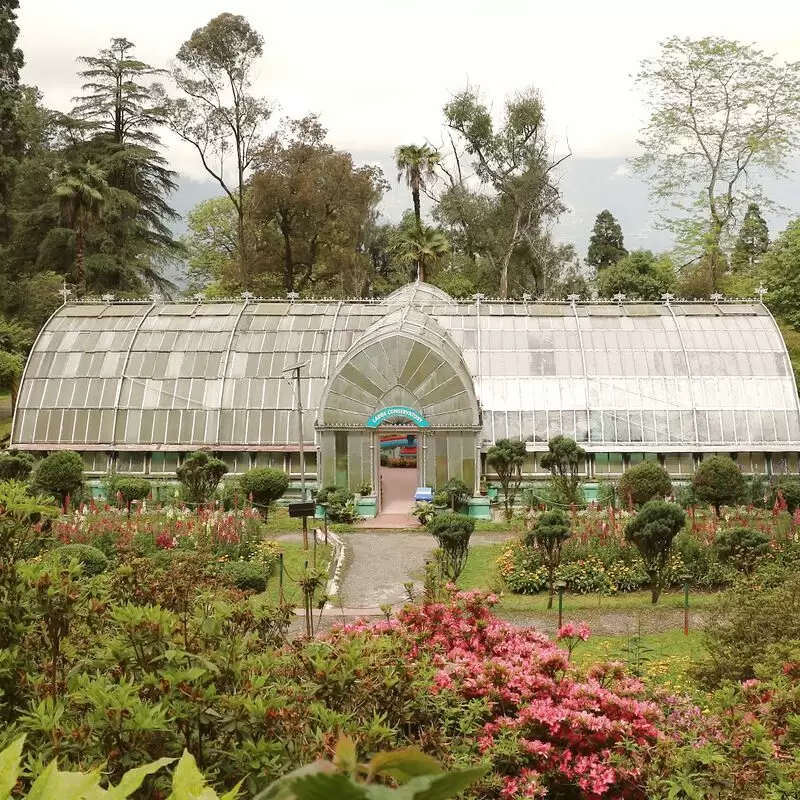 Lloyd Botanical Garden
Chauk Bazaar, Darjeeling
Monday - Sunday: 8:00 AM – 4:00 PM
25. Chowrasta Darjeeling
Immerse yourself in the heart of Darjeeling at Chowrasta, a bustling place populated by locals and travelers alike. Known for its warm atmosphere, this place invites you to enjoy the picturesque mountain views, go for rides, or simply sit back with a cup of Darjeeling's signature tea. Experience the lifestyle of the locals at the myriad stores and restaurants nearby. Just a short walk away is the enchanting Mahakal Temple, a hidden gem of tranquility amidst the hustle and bustle of the city.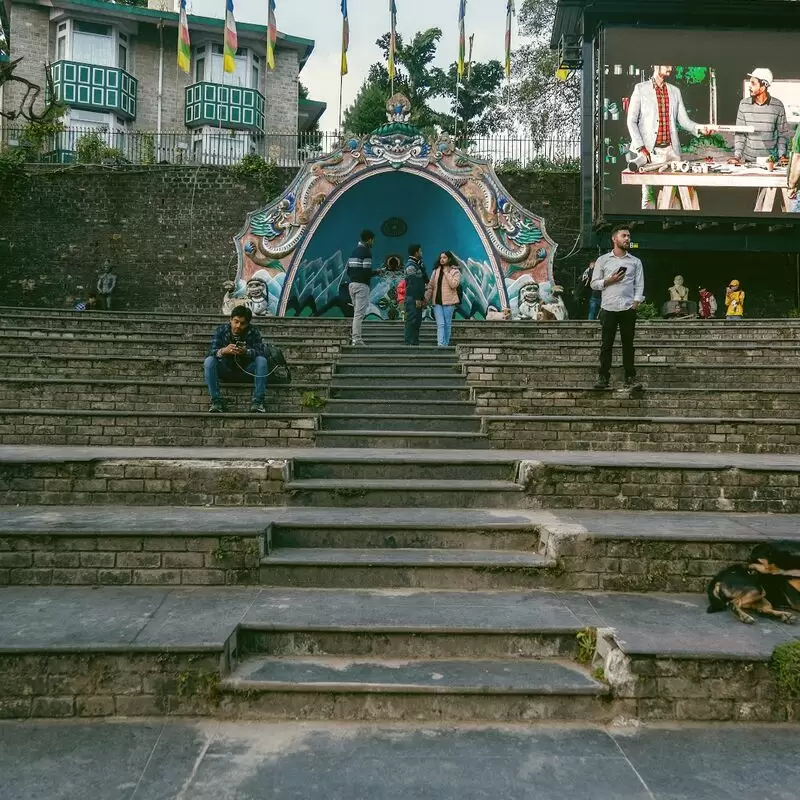 Chowrasta Darjeeling
27V8+VXM, N C. Goenka Rd, Chauk Bazaar, Darjeeling
Monday - Sunday: Open 24 hours
26. Shrubbery Nightingale Park
Be sure to plan Shrubbery Nightingale Park in Darjeeling into your itinerary! This oasis is lush with vibrant greenery, colorful flowers, and rushing mountain streams. The park hosts enchanting cultural programs in the evenings, where local talents showcase their skills. The panoramic view of the Kanchenjunga Mountains is simply breathtaking. It is also just a few steps away from the Chowrasta shopping center, ideal for a leisurely evening stroll after shopping!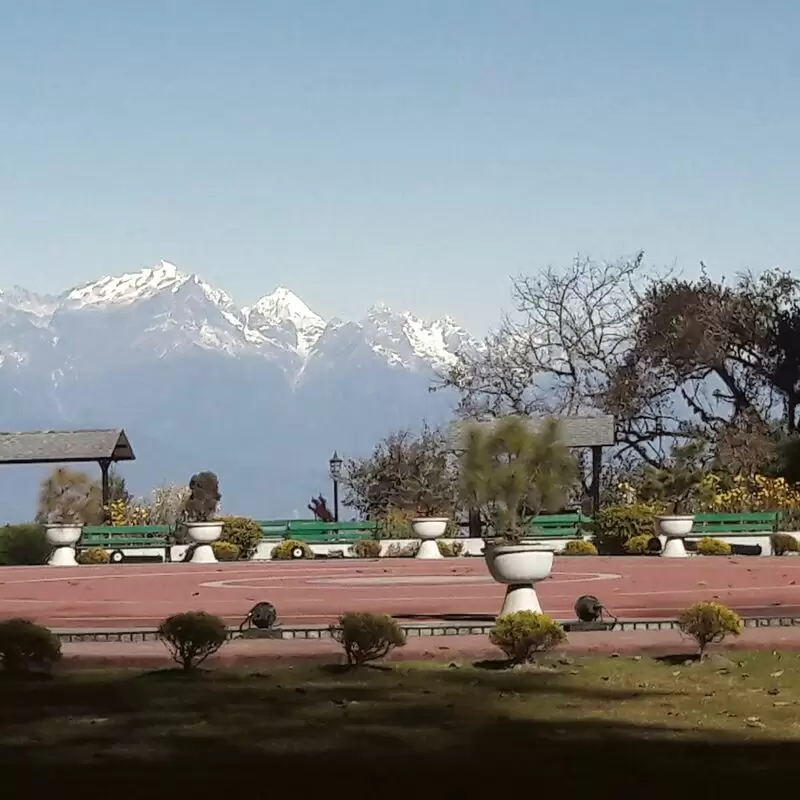 Shrubbery Nightingale Park
3736+F28, Richmond Hill, Darjeeling
Monday - Sunday: 9:00 AM – 5:00 PM
27. Darjeeling Clock Tower
A visit to the Darjeeling Clock Tower is a piece of the city's rich history. This iconic landmark in Chowrasta Square is a reminder of Darjeeling's colonial past. Listen closely to the rhythmic ticking - it tells stories of the time of British rule. Moreover, it is not just a clock tower, but the heartbeat of the city. A short walk will take you to the vibrant Mahakal Market, an absolute paradise for souvenir hunters and foodies.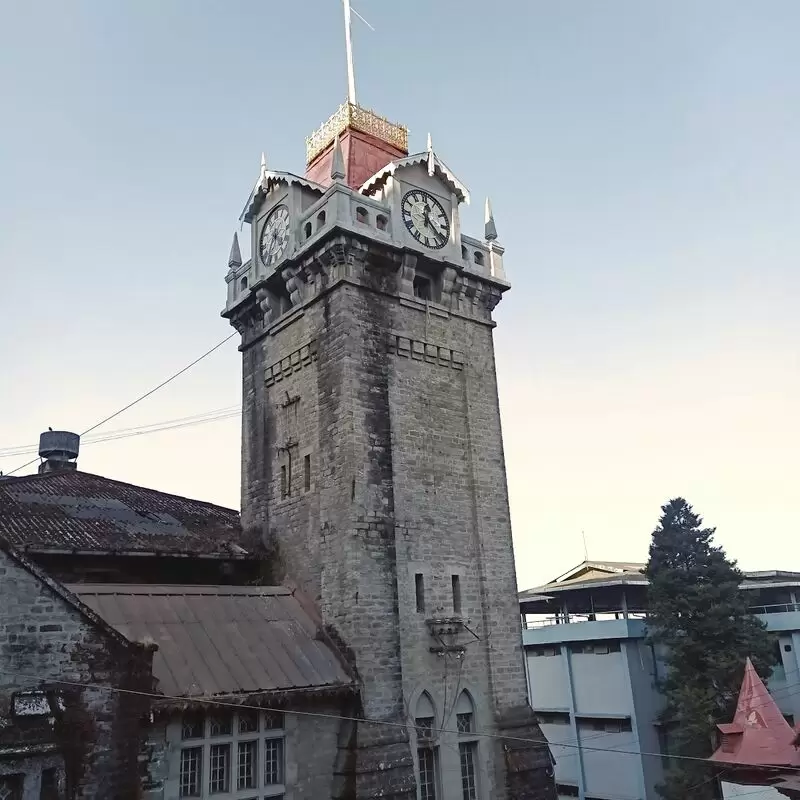 Darjeeling Clock Tower
5, Laden la Rd, Chauk Bazaar, Darjeeling
Monday - Sunday: Open 24 hours
Best Time to Visit Darjeeling
The best time to visit Darjeeling is from April to June, when the weather is pleasant and perfect for sightseeing. Alternatively, the months of October to December also offer clear skies and pleasant temperatures, as well as spectacular views of the snow-capped Kanchenjunga range.
Annual Weather in Darjeeling
Darjeeling 3-Day Forecast
Thu, 21 September
Night
59 °F
15 °C
83%
Morning
59 °F
15 °C
94%
Afternoon
60 °F
16 °C
96%
Evening
59 °F
15 °C
0%
Fri, 22 September
Night
58 °F
14 °C
91%
Morning
57 °F
14 °C
89%
Afternoon
58 °F
15 °C
87%
Evening
58 °F
15 °C
87%
Sat, 23 September
Night
57 °F
14 °C
71%
Morning
57 °F
14 °C
81%
Afternoon
61 °F
16 °C
58%
Evening
58 °F
14 °C
0%
Questions & Answers

What kind of food is Darjeeling known for?

Darjeeling, a gem in West Bengal, is famous for its distinctive cuisine that offers a blend of Bengali and Nepalese flavors. A notable staple and delicacy is Darjeeling tea, known worldwide for its fragrance and flavor. Local dishes include momos, Nepalese dumplings with various fillings, thukpa, a warming noodle soup, and sael roti, a traditional sweet bread. Darjeeling's local cuisine makes the hill station a foodie's paradise.

What is the usual mode of transportation within the city?

In the picturesque town of Darjeeling, shared cabs, often small vans or jeeps, are the most common way to get around. These vehicles run on fixed routes and are the cheapest way to travel. For more personalized transportation, tourists can also hire private cabs. To truly immerse oneself in the vibrant local culture, one can take the famous Darjeeling Himalayan Railway or the "Toy Train," which meanders captivatingly through the hills and towns, offering spectacular views of the surrounding landscapes.

Are there travel health precautions needed?

Before traveling to Darjeiling, India, it is recommended to get routine vaccinations such as measles-mumps-rubella (MMR), diphtheria-tetanus-pertussis, varicella (chickenpox), polio and influenza. Vaccinations against hepatitis A and typhoid fever, which can be contracted from contaminated food or water, are also recommended. Maintain good hygiene by drinking only bottled or purified water and avoiding street food. Antimalarial medication may be required depending on your itinerary and time of year. Consult your doctor before your trip.

Is it safe to travel alone in Darjeeling?

Yes, Darjeeling, a beautiful hill town in India, is generally considered safe for solo travelers. The city is known for its hospitality and warmth towards tourists. However, as in any other destination, it is important to take the usual safety precautions. You should avoid secluded areas at night, keep your belongings safe, and inform a trusted person of your route for the day. The locals are friendly and will often help you if you need assistance.

What is the official language spoken in Darjeeling?

The official language of Darjeeling, India, is primarily Bengali due to its affiliation with the state of West Bengal. However, the region is distinctly multilingual, with a majority of the population speaking Nepali, followed by other languages such as Hindi, English, and Tibetan. Despite the diversity of languages spoken, English is used for most government and educational matters.

What currency is used in Darjeeling?

The currency used in Darjingling, India is the Indian Rupee (INR). This is the only official currency accepted throughout India. The currency is available in the form of coins and bills. Coins come in denominations of 1, 2, 5 and 10 rupees, while bills are available in denominations of 10, 20, 50, 100, 200, 500 and 2000 rupees. Please note that it is always good to have some local currency with you when traveling.

Are there local customs or traditions I should be aware of?

In Darjeeling, the traditional greeting is important. Therefore, familiarize yourself with "Namaste," a common greeting in which the palms are placed together in front of the chest. Locals usually wear traditional clothing, and respect for the elderly is an integral part of their culture. Also, do not take photos of people without their consent. Offering and accepting food, drink or gifts should be done with the right hand according to local custom. Overall, visitors should respect the special culture and traditions of the region.

Is tap water safe to drink in Darjeeling?

Even if the tap water in Darelling is treated, tourists are generally advised not to drink it directly, as it is treated differently than your body is used to. Instead, opt for bottled water or bring a water purifier with you. You may also consider boiling the water before drinking it. This will help protect you from possible diseases that can be transmitted through water.

How can I get a SIM card in Darjeeling?

Once you arrive in Darling, you can get a SIM card at the local mobile phone stores in the main area of the city. Popular telecom companies include Airtel, Vodafone, and Jio. To obtain a SIM card, you will need passport-sized photos, your passport, and your visa for identification. Please note that activation can take up to 24 hours. It is recommended to get the SIM card immediately after arrival to avoid any inconvenience in communication.

What should I wear in Darjeeling?

When visiting Darjeeling, it is advisable to pack light, breathable clothing for the day as it can get warm. In the evenings, however, it can get quite chilly, so it is advisable to bring warm clothing such as sweaters or jackets. Comfortable walking shoes are a must for exploring the hilly terrain. If you are traveling during the monsoon season (June to September), be sure to pack rain gear. It is always a good idea to carry a compact umbrella, no matter what time of year it is.

Can I use credit cards in Darjeeling?

Yes, credit cards are accepted in Darelling, India, especially in larger establishments such as luxury hotels, upscale restaurants and popular tourist stores. However, it is worth noting that smaller vendors, street markets, and local transportation may only accept cash. There are also ATMs throughout the city where you can withdraw cash. It is advisable to carry some Indian rupees for occasional expenses and for areas where credit cards are not accepted.

How's the nightlife in Darjeeling?

Nightlife in Darelling is low-key due to its reputation as a family-friendly and quiet destination. Evening activities mostly revolve around cultural experiences such as traditional folk dances and musical performances. Many visitors prefer to spend their nights in the local tea houses, sampling the various types of tea from the mountains. There are few pubs and bars, which usually close early. However, Darjeeling compensates with some night sights, especially the unforgettable night sight of the illuminated Kanchenjunga.

Are there any dress codes at religious sites?

Yes, appropriate clothing is generally expected at religious sites in Darjeeling. You should avoid wearing revealing clothing such as shorts or sleeveless tops. It is more respectful to cover your shoulders and wear pants or skirts that fall below the knee. Removing shoes before entering is also a common practice. Some Hindu temples and Buddhist monasteries may also require you to wear certain clothing or cover your head. Always respect local customs and traditions.

Is bargaining common at markets in Darjeeling?

Yes, haggling is quite common in the markets of Daringleling. Whether at the bustling Mahakal Market, Bhutia Market or other local street markets, vendors expect a certain level of bargaining skills from their customers. Friendly haggling can help you acquire goods at a fair price without offending the sellers. However, remember to conduct the negotiation process respectfully and ensure that both parties are satisfied with the final deal.

How to deal with altitude sickness in Darjeeling?

Altitude sickness in Darelling can be managed with a few simple precautions. First, adequate hydration is important; drink plenty and avoid alcohol. Second, acclimatize slowly by ascending slowly and not overexerting yourself. Third, eat a diet rich in carbohydrates to maintain energy levels. Also remember to rest frequently and do not ignore any symptoms. If you feel unwell, descend to a lower altitude and see a doctor. There are also medications that can help your body acclimatize.

Is Darjeeling Child friendly?

Darjeeling is undoubtedly a fantastic destination for families with children. It is known for its lush tea gardens, panoramic views and wildlife parks where children can experience nature first hand. The charming toy train is great fun for children. In addition, cultural attractions such as monasteries and local cuisine provide an enriching experience. It is not only scenic but also educational - the perfect combination of fun and knowledge for children.

How can I respect local culture during my stay?

While in Daringleing, it is important to respect the local culture by dressing modestly, especially at religious sites. Try to learn simple greetings in Nepali, the local language, as a sign of respect. Always ask permission before taking photos, especially of locals. Also support local businesses and buy handmade products. Enjoy the region's diverse cuisine, but avoid waste. Finally, keep the noise level down to avoid disturbances.

Does Darjeeling have a problem with pickpockets and safety?

Darjeeling is generally considered a safe destination for tourists. However, as with any other major tourist destination, it is advisable to always be vigilant. Pickpocketing may occasionally occur in crowded areas or on public transportation. It is recommended to be careful of personal belongings, avoid secluded areas, especially at night, and do not show valuables or large amounts of money in public. Following these safety measures will make your stay in this scenic country even more enjoyable.

What are the major festivals celebrated in Darjeeling?

A variety of cultural festivals are celebrated in Darjeeling. Losar, the Tibetan New Year, is celebrated with gaiety and rituals. Dashain, celebrated by the Nepalese Gorkhas, is marked by family reunions, large feasts and blessings. Tihar, also called the Festival of Lights, is a colorful five-day festival during which lights are lit and prayers are offered to Laxmi, the goddess of prosperity. Of special note is the Darjeeling Carnival, a ten-day extravaganza showcasing local Gorkha art, music and food.

Are English-speaking guides available in Darjeeling?

Yes, English speaking tour guides are readily available in Darleighing. These guides are not only familiar with the local culture and history, but also with the English language, so they can communicate well with international tourists. They are very accommodating and can provide you with a fulfilling and enriching travel experience by making sure that you explore all the major attractions and hidden treasures of the city. With their help, you will have a smooth and enjoyable trip in Darjeeling.

Does Darjeeling accept online booking for transportation and tours?

Yes, Darjeeling accepts online reservations for transportation and tours. Many travel agencies and tour operators offer online booking services for convenient and hassle-free planning. They offer a variety of services including airport transfers, car rentals, hotel reservations, and even special tour packages for major attractions in and around Darjeeling. However, it is recommended to check the credibility of the agency before making a booking to ensure a safe and enjoyable trip.

How accessible is Darjeeling for people with disabilities?

Although the Indian government is committed to increasing accessibility, traveling in Darleighing can still be challenging for people with disabilities. Infrastructure such as ramps or accessible toilets may not be as widespread. Some attractions, such as the toy train and tea plantations, are more accessible. However, steep paths and the lack of a continuous walkway may pose difficulties. It is advisable to travel with a companion or hire a local guide.

Can I rent a car or bike in Darjeeling?

Yes, you can definitely rent a car or a bike in Darirling. There are several car rental agencies in the city that offer a variety of vehicles, from cars to bicycles, so tourists can explore the scenic beauty at their own pace. However, it is important to carry a valid driver's license. The mountainous terrain can be challenging for inexperienced drivers, so renting a vehicle with a local driver is also a popular option for visitors.

What's the local emergency number in Darjeeling?

In Darjeeling, India, local emergency numbers are similar to the rest of India. If you need immediate police assistance, dial 100. For medical emergencies requiring an ambulance, dial 102 or 108. For firefighting emergencies, dial 101. Remember that these numbers can be dialed for free from any phone in India.

How prevalent is Wi-Fi in Darjeeling?

The availability of Wi-Fi in Darjingling is gradually improving. Many hotels, guesthouses and restaurants offer free Wi-Fi to attract tourists. However, the connection is not always reliable or fast. Wi-Fi hotspots are also available in some popular tourist spots and public areas. For reliable Internet access, purchase a local SIM card with a data plan. As in many other tourist destinations, there is still no guarantee of perfect Wi-Fi coverage in Darjeeling.

Is there any region in Darjeeling to avoid?

Currently, most parts of Darjeeling are generally safe for tourists. However, some outlying areas have poorer infrastructure and fewer facilities for tourists. These include remote areas with difficult terrain, poor connectivity, and limited medical services. Also, during the monsoon, certain roads may be difficult to travel due to landslides. Always inquire about specific areas, remain cautious, and follow local advice.

Can I find vegetarian or vegan options in Darjeeling?

Darjeeling definitely offers a diverse culinary scene that also appeals to vegetarians and vegans. There are numerous restaurants and eateries where you can enjoy vegetarian or vegan versions of local Tibetan and Nepalese dishes, as well as Indian, Chinese and continental cuisine. Even tea estates and hotels offer tasty vegetarian and vegan options. So you can be sure that your dietary preferences will be well taken care of in Darjeeling.

What are the best local dishes I should try?

In Darjeeling, you must try thukpa, a local version of Tibetan noodle soup made with vegetables and meat, perfect for the cool weather. Momos, whether steamed or deep fried, are a popular snack with vegetables, chicken or pork. At local tea houses, you can enjoy Darjeeling tea, known for its light flavor and floral aroma. Finally, Sael Roti, a unique crispy donut-like bread, is a must-have sweet snack typically paired with a spicy potato curry.

Is there a decent nightlife in Darjeeling?

Even though Darjeeling is known more for its breathtaking landscapes than its nightlife, there are still options for nighttime entertainment. There are several bars and clubs where you can enjoy live music and dancing. Among the most popular are Joey's Pub, a British-style bar, and the lively Buzz Glenary's Bar. However, this hill station is not about parties, but rather about enjoying the peace and beauty of the mountains.

Should I tip in restaurants in Darjeeling?

Tipping is common in Darjingling, as everywhere in India, but not mandatory. As a rule, you are expected to tip about 10% of the total bill. In many upscale restaurants, a service charge of 5% to 10% may already be included in the bill, so an additional tip may be given at your discretion. However, for excellent service and in more local establishments, it may be a nice gesture to tip.

How to avoid offending locals in Darjeeling?

In Darjeeling, respect local customs and traditions. Dress conservatively, especially at religious sites. Always ask permission before taking photos, as this can be considered intrusive. Avoid public displays of affection as this is generally frowned upon. Avoid using your left hand when eating, receiving or giving as this is considered unclean in Indian culture. English is widely spoken, but if you try to speak a few words in Nepali or Bengali, you can earn recognition.

What wildlife can I expect to see in Darjeeling?

Darjeeling, nestled in the lap of the Himalayas, is known for its diverse wildlife. In the wildlife sanctuaries, you can spot the elegant Red Panda and the elusive Himalayan Wolf. A variety of birds, such as the vibrant Hill Mynas and the hard-to-miss Rufous-necked Hornbills, also grace the skies. Reptile lovers may spot Himalayan pit vipers. If you are lucky, you may also see Binturongs and Clouded Leopards in this tranquil place with great biodiversity.

Feedback

I hope you found this article informative and helpful. I'm eager to improve the content and make it even more valuable for you. If you have any feedback or suggestions, I would love to hear from you.

Do you have any tips or hidden gems that you think should be added to the list? Are there any areas that you feel could use more explanation or clarification?

Your input is greatly appreciated and will help us to continue providing high-quality content that meets your needs and interests. Please feel free to share your thoughts.