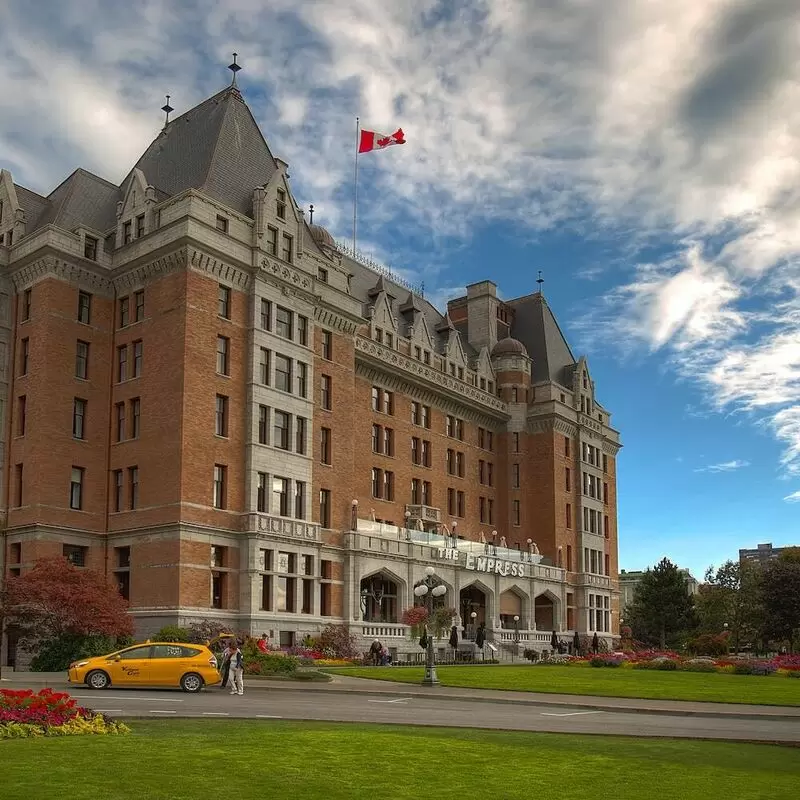 1. The Butchart Gardens

The Butchart Gardens, a must-see in Victoria, are a paradise of blooming colors and intoxicating fragrances. Covering 55 acres, there are five unique gardens and breathtaking landscapes. Enjoy the tranquility of the mesmerizing Japanese Garden and marvel at the splendor of the Italian Garden.

Insider tip: Don't miss the Saturday night summer fireworks, a spectacle beautifully synchronized with music. The proximity to the Butterfly Gardens, which offer a tropical greenhouse experience, adds flair to your itinerary.

The Butchart Gardens
800 Benvenuto Ave, Brentwood Bay

Monday - Tuesday: 9:00 AM – 5:00 PM
Wednesday - Sunday: 9:00 AM – 10:00 PM
2. Beacon Hill Park

Discover Victoria's alluring Beacon Hill Park, a botanical oasis of colorful meadows, tranquil ponds and scenic trails. As you explore the 200-acre grounds, you may spot peacocks roaming freely. Don't miss "Mile Zero," the starting point of Canada's longest highway. The impressive Ogden Point Breakwater is also within walking distance from here.

Insider tip: Visit the park at dusk to enjoy the mesmerizing spectacle of the setting sun against the enchanting Dallas Road boardwalk. It's a locals' favorite!

Beacon Hill Park
100 Cook St, Victoria

Monday - Sunday: 8:00 AM – 8:00 PM
3. Royal BC Museum
Immerse yourself in the rich history and culture of British Columbia at the Royal BC Museum in Victoria. Marvel at the extensive collections of more than 7 million unique objects, ranging from rare artifacts to extraordinary exhibits. Be enchanted by the atmospheric First Peoples Gallery and immerse yourself in the past with the impressive exhibits. Just steps away, you'll find the iconic BC Parliament Buildings and the idyllic Inner Harbour. Pssst... don't miss the Old Town exhibit, a true 1920s gem!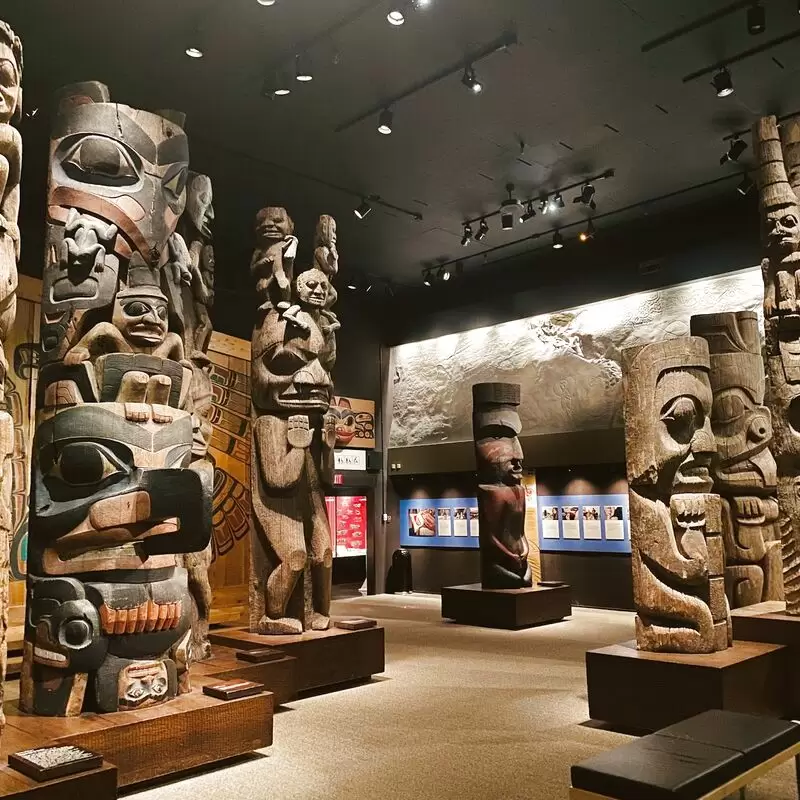 Royal BC Museum
675 Belleville St., Victoria
Monday - Sunday: 10:00 AM – 6:00 PM
Friday - Saturday: 10:00 AM – 10:00 PM
4. Craigdarroch Castle
Experience the grandeur of Craigdarroch Castle, a testament to Victoria's historic charm. Stroll through the elegantly furnished rooms that tell the fascinating story of the Dunsmuir family. Don't miss the famous stained glass and intricate woodwork - a visual feast. Take the short walk up to the tower for panoramic views of the city. The secret of this castle? It's been a hospital, a college, and even a conservatory! Nearby is the beautiful Government House and Gardens, another highlight of Victoria, Canada.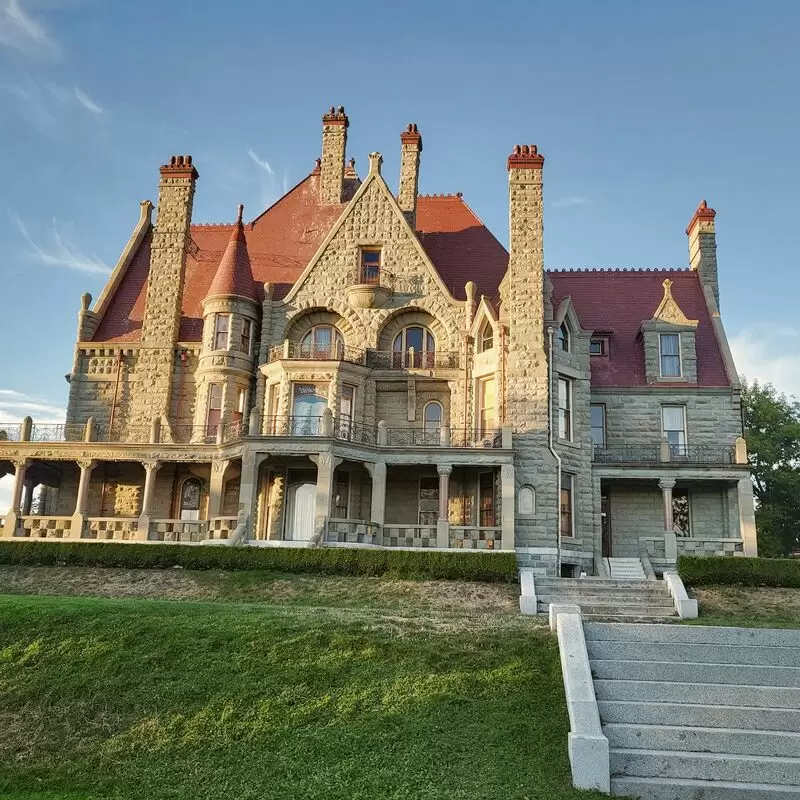 Craigdarroch Castle
1050 Joan Crescent, Victoria
Monday - Tuesday: Closed
Wednesday - Sunday: 10:00 AM – 4:00 PM
5. Fisherman's Wharf Park
Experience a vibrant spectacle of color at Fisherman's Wharf Park in Victoria, home to a series of brightly painted floating houses, food stalls and sea creatures. Discover local history from signage in the park and enjoy the freshest seafood straight from the sea. Watch friendly seals emerge from the water and stroll through the eclectic stores. Just a ten-minute walk from downtown Victoria, you can also visit the famous Inner Harbour, which impresses with its historic architecture and magnificent views.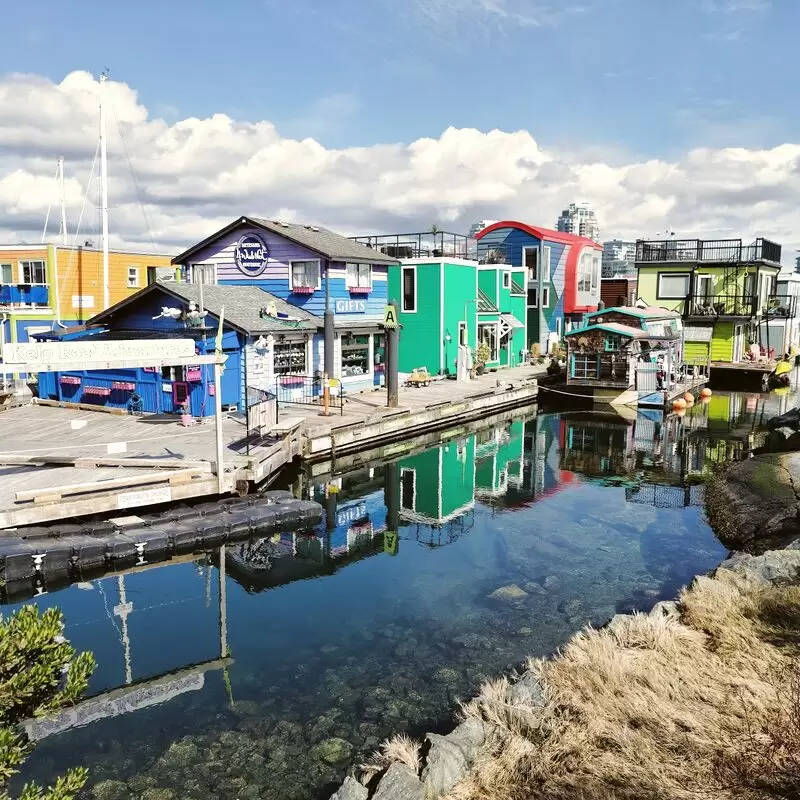 Fisherman's Wharf Park
12 Erie St, Victoria
Monday - Sunday: 11:00 AM – 6:00 PM
Thursday - Saturday: 11:00 AM – 8:00 PM
6. Victoria Butterfly Gardens
Escape to a tropical paradise at Victoria Butterfly Gardens, where a vibrant world of fluttering butterflies, showy flamingos and enchanting orchids awaits. This living rainforest is home to over 70 species of butterflies, making it an entomologist's dream. At the Insectarium, you can marvel at exotic insects, beetles and spiders. The nearby Butchart Gardens, with its magnificent floral displays, is a perfect addition to your trip. This combination offers a breathtaking sight and educational, but also entertaining experiences.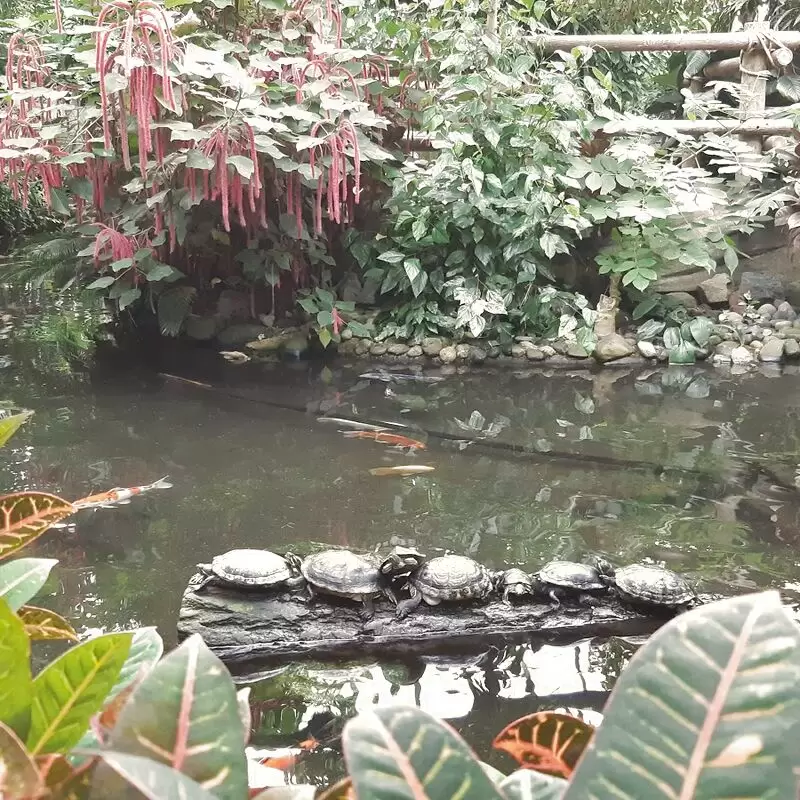 Victoria Butterfly Gardens
1461 Benvenuto Ave, Brentwood Bay
Monday - Wednesday: 10:00 AM – 4:00 PM
Thursday - Sunday: 10:00 AM – 6:00 PM
7. Miniature World
Miniature World in Victoria is truly a sight to be enjoyed. This enchanting place offers a journey into tiny, detailed universes, all designed with great attention to detail. It captivates children and adults alike with remarkable miniature scenes from history, fairy tales and beyond. Many visitors are surprised to find the smallest operating sawmill in the world! It's also just a stone's throw from the famous Fairmont Empress and Victoria's Inner Harbour, so you can end your day without any additional travel.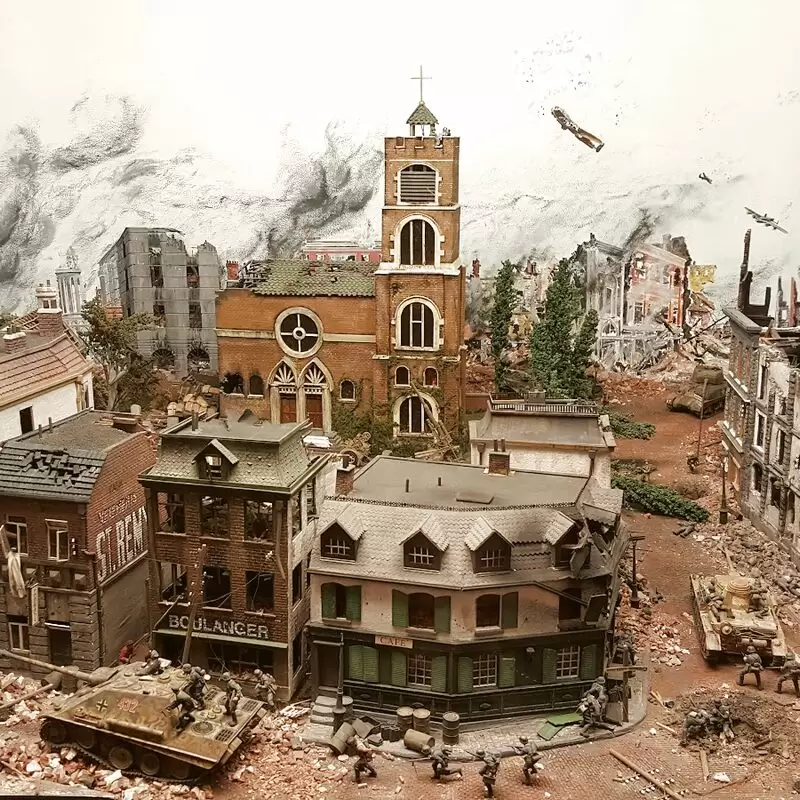 Miniature World
649 Humboldt St, Victoria
Monday - Sunday: 10:00 AM – 8:00 PM
8. Legislative Assembly of British Columbia
The Legislative Assembly of British Columbia, with its rich history and stunning architecture, is a must-see when visiting Victoria. See democracy in action at a live session or stroll the opulent halls on a free guided tour. Don't miss "The Knowledge Totem," a unique structure dedicated to aboriginal culture. Nearby, enjoy the charming scenery of the Inner Harbor or explore the phenomenal Royal BC Museum.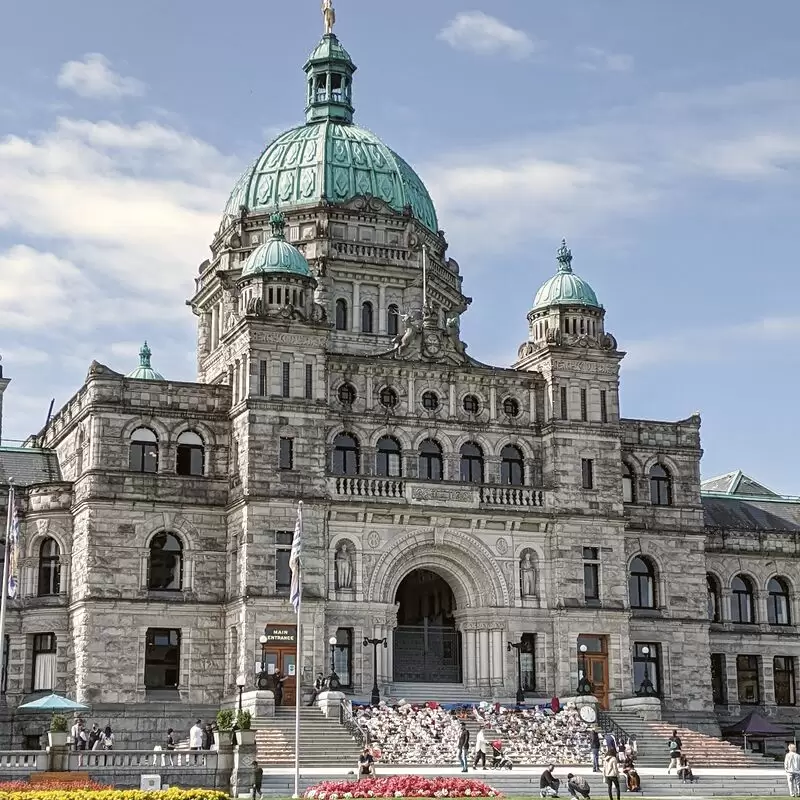 Legislative Assembly of British Columbia
501 Belleville St., Victoria
Monday - Friday: 8:30 AM – 4:30 PM
Saturday - Sunday: Closed
9. Fairmont Empress
With its regal architecture, the Fairmont Empress is a historic jewel in Victoria. It's not just a hotel, it's a great experience! Be sure to treat yourself to the world-famous afternoon tea while enjoying the picturesque harbor view. Right next door is the majestic BC Legislature, which shines brightly at night, making it one of the two most important places to visit in Victoria. Don't forget to make a detour to Roger's Chocolate, the city's oldest chocolatier, just around the corner from the Empress.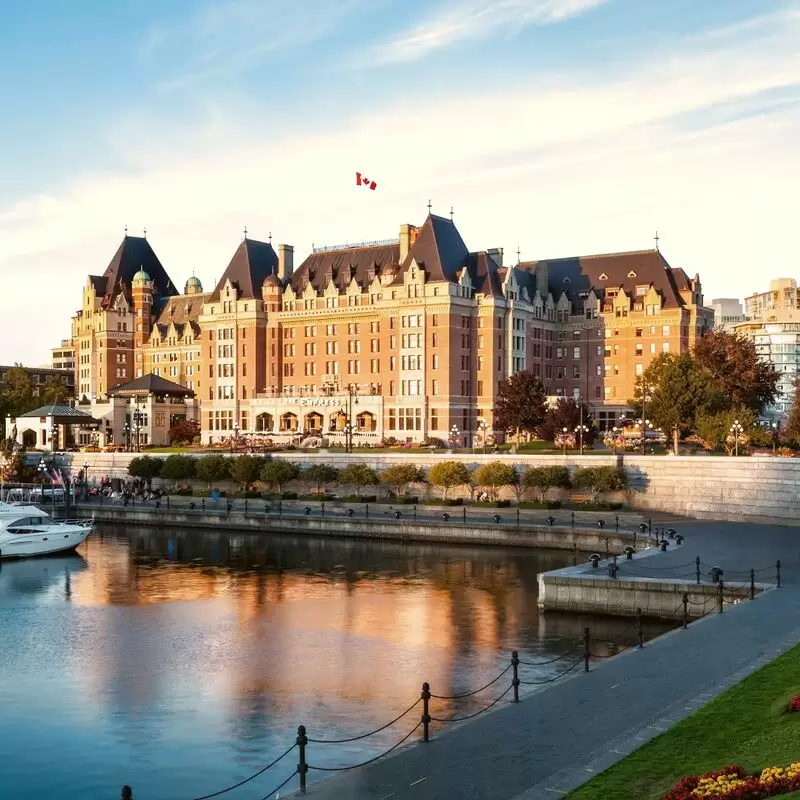 10. Hatley Castle
Hatley Castle, a gem in Victoria worth seeing, offers an exciting journey into the past with its Edwardian-era architecture and over a century of history. Stroll through the beautifully manicured gardens, a botanist's dream with a variety of exotic species, or take a peek inside the ornate mansion. As a fun insider detail, you'll recognize the mansion from the X-Men and Deadpool movies! Don't miss nearby Fort Rodd Hill, a fascinating 19th-century artillery fort with panoramic ocean views.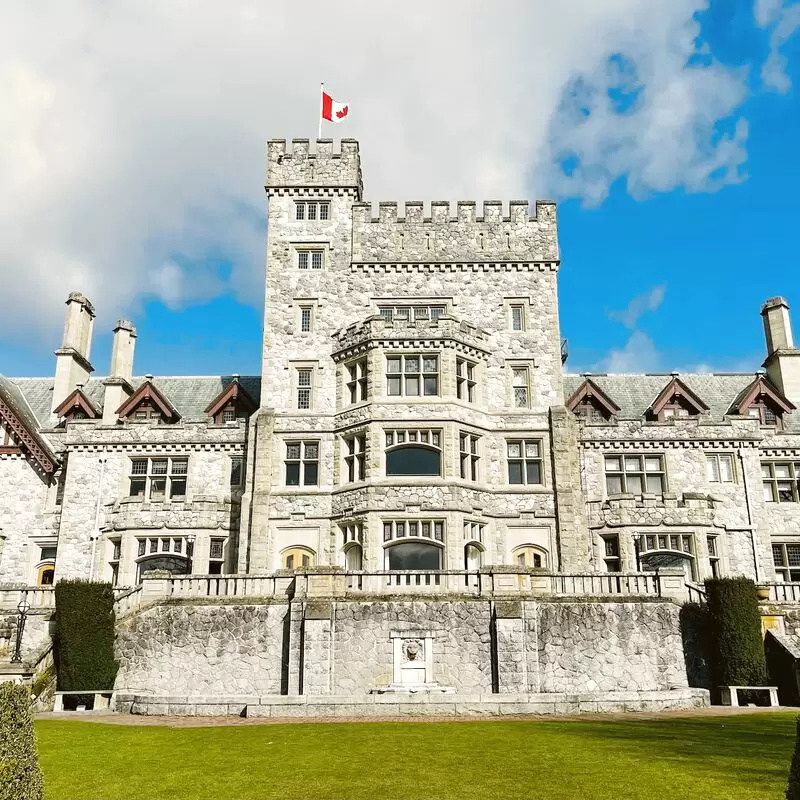 Hatley Castle
2005 Sooke Rd, Victoria
Monday - Sunday: 10:00 AM – 4:00 PM
11. Malahat SkyWalk
The Malahat SkyWalk in Victoria is an exhilarating experience in the midst of nature. From this spectacular 40-meter spiral rainforest trail, you'll have enchanting views of the Saanich Peninsula, Finlayson Arm, Mount Baker, and the distant Coast Mountains. Convenient signage familiarizes you with local flora, fauna, and Native cultural history. Nearby, you can enjoy the beauty of Goldstream Provincial Park, which arches over Finlayson Arm Bay. An unmissable, all-weather destination that will delight any adventurer.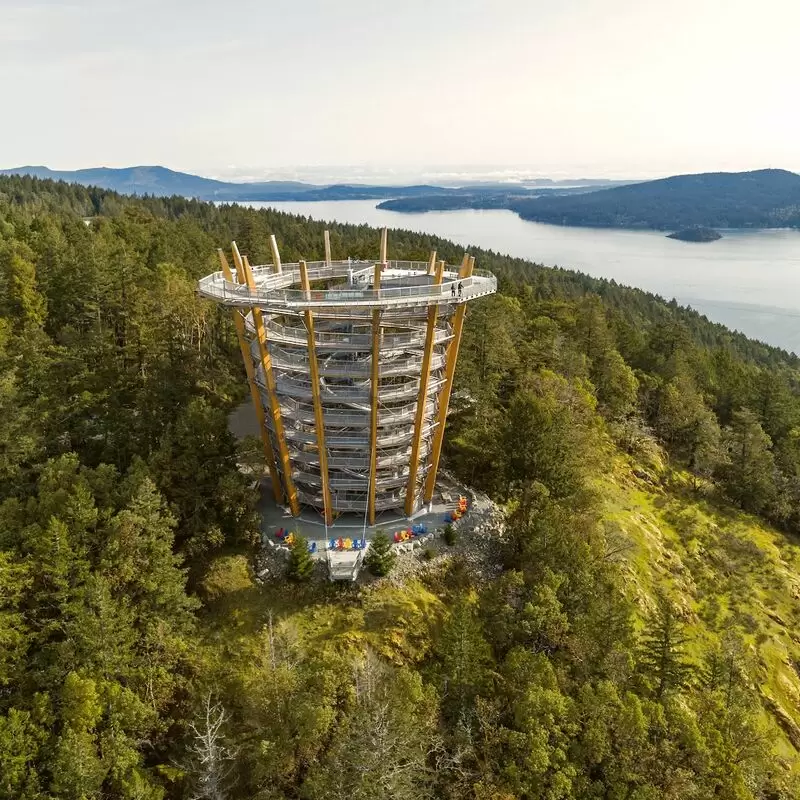 Malahat SkyWalk
901 Trans-Canada Hwy, Malahat
Monday - Sunday: 9:00 AM – 8:00 PM
12. Fort Rodd Hill and Fisgard Lighthouse NHS

Explore Canadian history on a walk around the grounds of Fort Rodd Hill, a 19th-century coastal artillery fort. Enjoy panoramic ocean views from Fisgard Lighthouse, the oldest on the West Coast.

Insider tip: Bring a picnic to enjoy on the expansive, tranquil Garry Oak learning meadow. While you're in the area, don't miss nearby Hatley Castle, an Edwardian estate converted into an X-Men school for the gifted. Immerse yourself in Victoria's captivating past and scenic vistas.

Fort Rodd Hill and Fisgard Lighthouse NHS
603 Fort Rodd Hill Rd, Victoria

Monday - Sunday: 10:00 AM – 5:00 PM
13. Victoria s Chinatown National Historic Site
Immerse yourself in the vibrant culture and colorful history of Victoria's Chinatown National Historic Site, the oldest Chinatown in Canada. In narrow Fan Tan Alley, you'll find small stores, curios and historic architecture that create a timeless ambiance. Don't miss the impressive Tam Kung Temple, still active after a century! Also, enjoy the unique Asian cuisine. The close proximity to the marketplace and the inner harbor provides more adventures around every corner!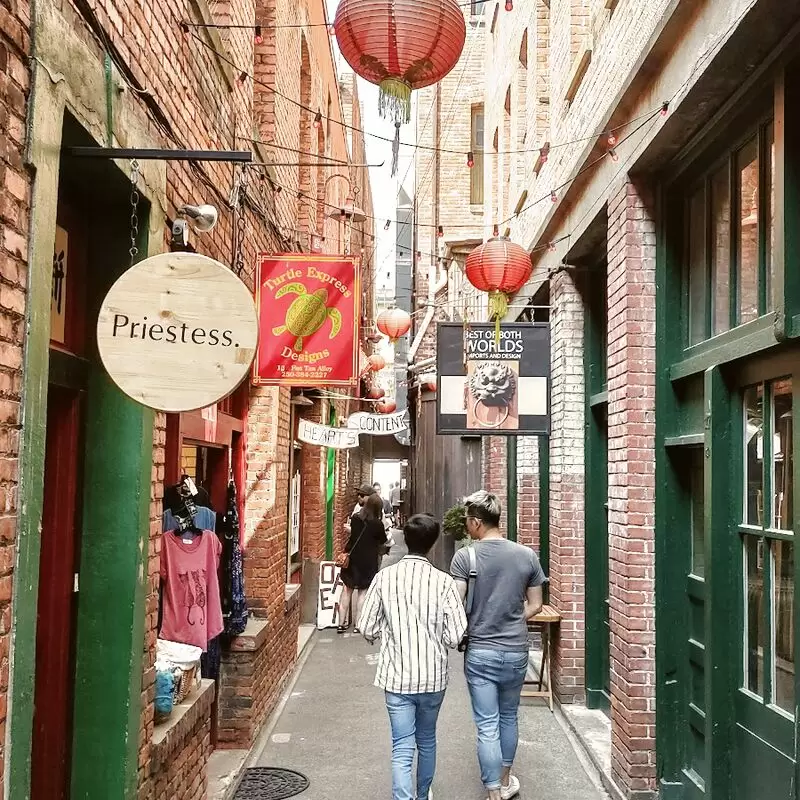 Victoria s Chinatown National Historic Site
500 Fisgard St, Victoria
Monday - Sunday: Open 24 hours
14. Mount Tolmie Park
The charm of Mount Tolmie Park lies in its breathtaking panoramic views. See Victoria sparkling like a starscape below, the sparkling ocean and the majestic Olympic Mountains across the way. The sunrises and sunsets here are a painter's dream. A local secret? Learn more about the area's rich history from the interpretive panels. And don't forget that the beautiful University of Victoria campus is just around the corner - a peaceful place to continue your walk.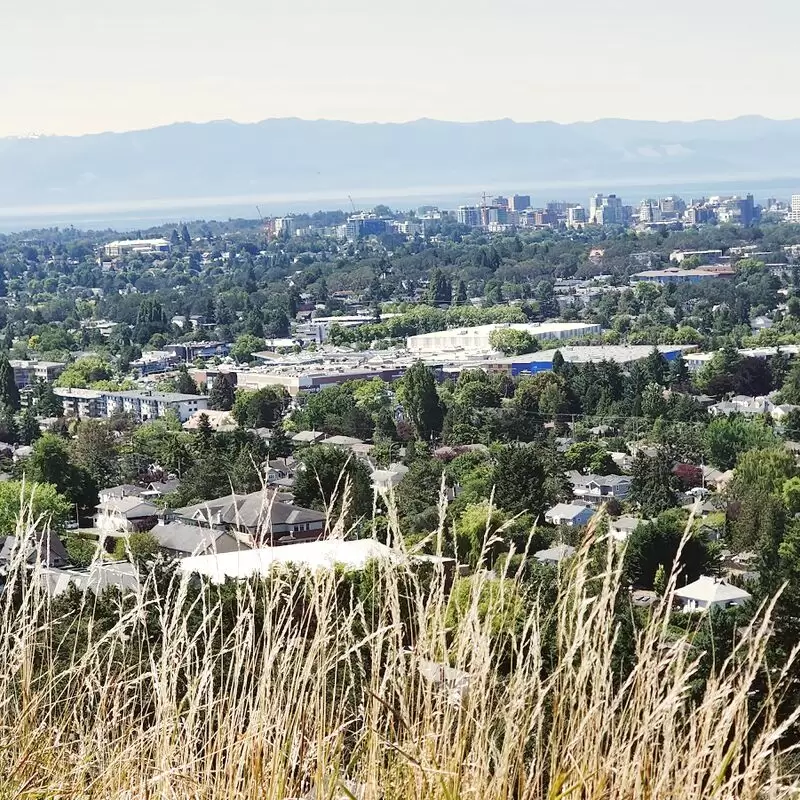 15. Victoria Bug Zoo

A visit to Victoria Bug Zoo is an absolute must for nature lovers! This mini zoo offers you a unique opportunity to observe and experience multi-legged creatures from all over the world in a safe, fun and friendly atmosphere.

Insider tip: Ask the knowledgeable staff to show you the ant colony, it's fascinating! Plus, it's centrally located, so after your insect adventure you can stroll to the nearby Royal BC Museum, just a stone's throw away.

Victoria Bug Zoo
631 Courtney St, Victoria

Monday - Sunday: 10:00 AM – 5:00 PM
16. Black Ball Ferry Line
Experience the thrill of travel on the historic Black Ball Ferry Line, connecting Victoria and Washington State in true maritime style. The Black Ball evokes old-world splendor and offers breathtaking views of the wild Pacific coastline. After disembarking, the renowned Royal BC Museum is just a short walk away and offers the perfect opportunity to learn about local culture and history. Few know that the interior of the Black Ball Ferry is adorned with native artwork, making the ride a floating art exhibit!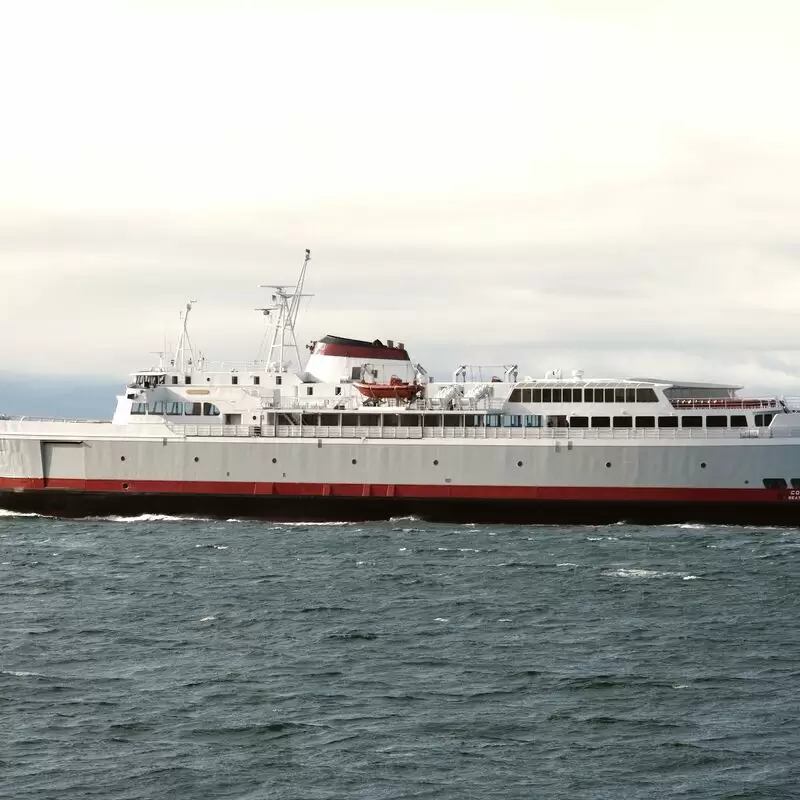 Black Ball Ferry Line
430 Belleville St., Victoria
Monday - Sunday: 5:30 AM – 10:00 PM
17. Coburg Peninsula

Visit the tranquil Coburg Peninsula, an undiscovered gem in Victoria, Canada. The pristine beaches offer great photo opportunities and peaceful walks. It's teeming with wildlife, and if you're lucky, you may spot otters and migratory birds.

Insider tip: Try to catch the stunning sunset over the Olympic Mountains. After exploring, check out the Fisgard Lighthouse - a historic symbol of Canada's West Coast maritime heritage just a stone's throw away. Treat yourself to a tranquil and historic adventure that many overlook!

Coburg Peninsula
2903 Ocean Blvd, Victoria

Monday - Sunday: Open 24 hours
18. Victoria Harbour Ferry
A ride on the Victoria Harbour Ferry is not just a ride, it's an experience. Glide through the picturesque harbor, enjoy the magnificent views of the city and watch the seaplanes gently touch down. Make your maritime journey even more interesting with playful sea otters and seals. Don't miss the "water ballet" of ferries, the Gorge Tour, and the Taxi Hop. Neighborhood attractions? Fisherman's Wharf Park and the British Columbia Parliament Buildings are just a stone's throw away. A perfect combination of urban adventure and the charm of nature!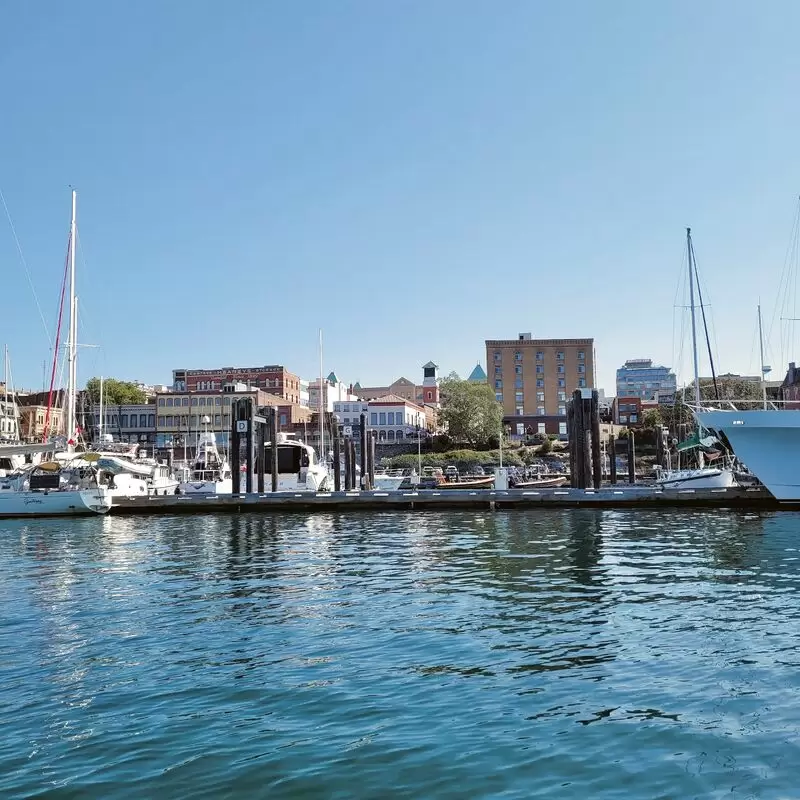 Victoria Harbour Ferry
327 Harbour Rd, Victoria
Monday - Sunday: 10:00 AM – 7:00 PM
19. Eagle Wing Whale & Wildlife Tours
Eagle Wing Whale & Wildlife Tours offers an unparalleled opportunity to enjoy Victoria's breathtaking natural beauty. Encounters with phenomenal marine life, including majestic whales in their natural habitat, are once-in-a-lifetime adventures that captivate visitors. As pioneers of sustainable ecotourism, they offer an intimate experience favored by true animal lovers. Just 20 minutes away is picturesque Fisherman's Wharf with its vibrant houseboat community and ravenous seals - a perfect sight not to be missed!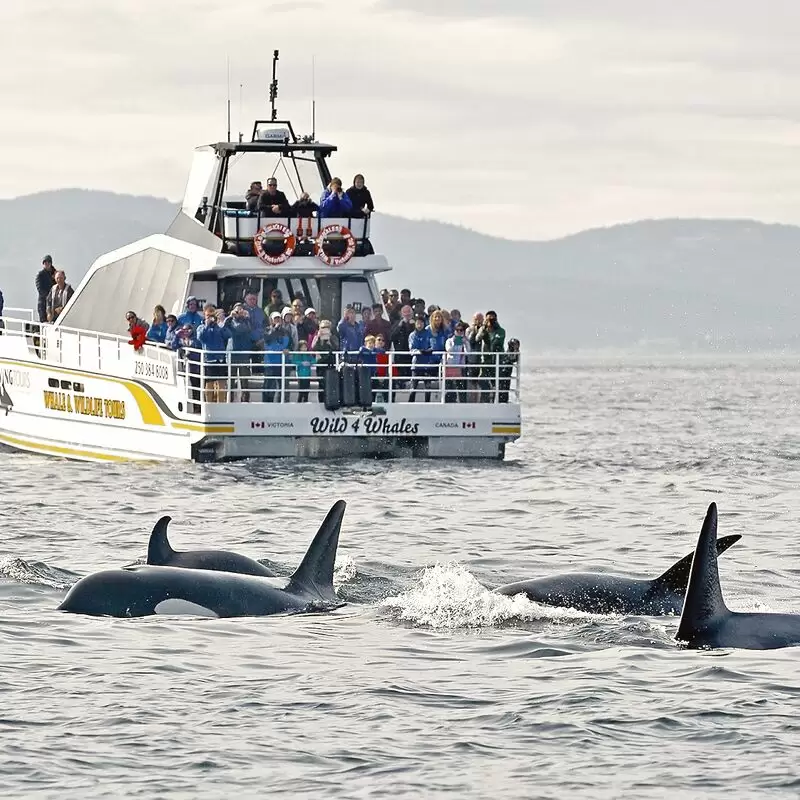 Eagle Wing Whale & Wildlife Tours
1 Dallas Rd, Victoria
Monday - Sunday: 7:30 AM – 10:30 PM
20. Market Square

Market Square in downtown Victoria is a historic destination bursting with vibrancy! This three-story open-air courtyard is filled with unique boutiques, restaurants, and live music - a bohemian sanctuary! Take a peek into the past and be amazed by the architecture of the restored 19th century buildings.

A little insider tip: be sure to try the chocolates made on site! Just a short walk away you'll find Chinatown, Canada's oldest city, and the stunning Inner Harbour. A real hotspot for culture lovers!

Market Square
560 Johnson St, Victoria

Monday - Saturday: 10:00 AM – 5:00 PM
Sunday: 11:00 AM – 5:00 PM
21. BC Aviation Museum
Take a trip to the far reaches of the sky at the BC Aviation Museum in Victoria, your perfect stop for an in-depth exploration of Canada's rich aviation history. Take the opportunity to get up close and personal with more than 20 historic aircraft that vividly tell the story of Canada's aviation pioneers. Let your curiosity run wild in the research library, which has extensive aviation archives. Afterward, take a short 10-minute drive to Sidney Harbor with its scenic views and waterfront restaurants.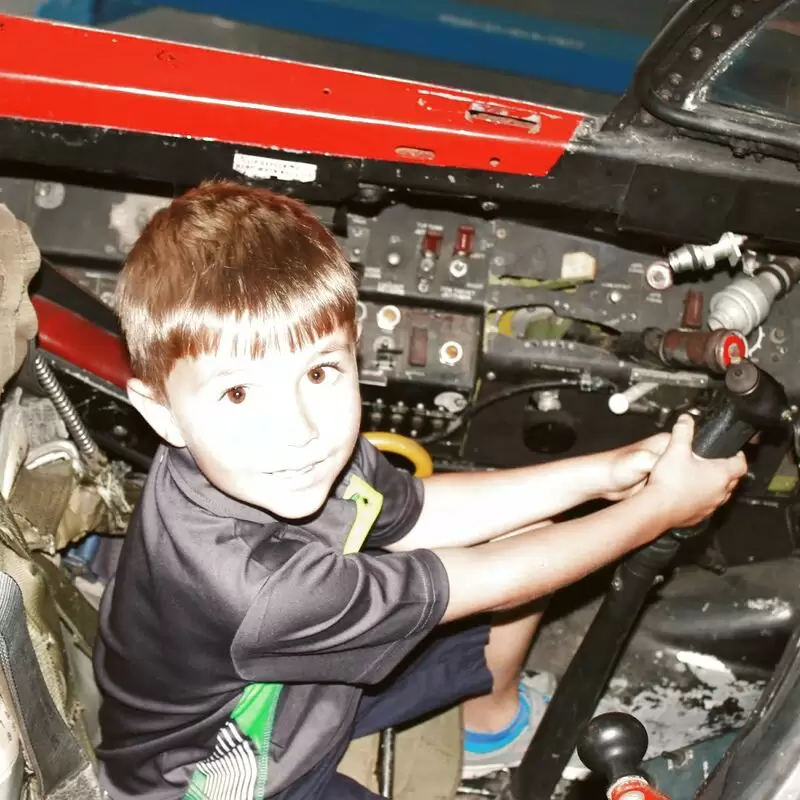 BC Aviation Museum
1910 Norseman Rd, North Saanich
Monday - Sunday: 10:00 AM – 4:00 PM
22. The Gardens at HCP
Immerse yourself in the serene beauty of The Gardens at HCP in Victoria, Canada. Get lost in the nine-acre garden, marvel at the myriad plant species, or visit the famous horticulture school to learn more. The exciting plant sales and horticultural events further enhance your visit. Just minutes away, you can visit the city's Saanich Historical Artifacts Society to explore Victoria's historic past - a perfect blend of beauty and history.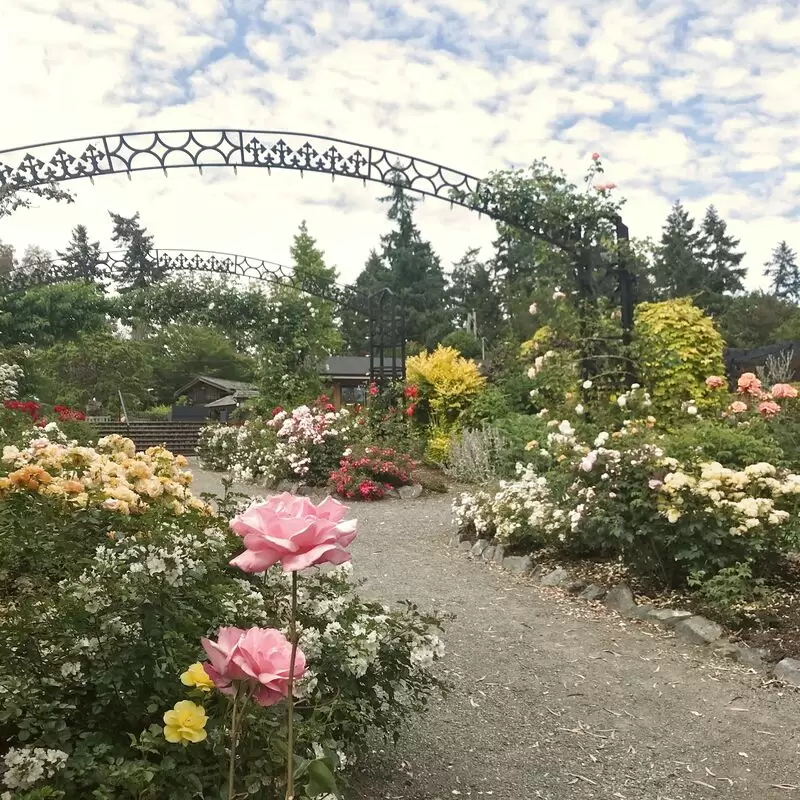 The Gardens at HCP
505 Quayle Rd, Victoria
Monday - Sunday: 9:00 AM – 4:00 PM
23. Matheson Lake Regional Park
Discover the enchanting Matheson Lake Regional Park, uniquely located in the Sooke Hills Wilderness. It is an oasis for nature lovers with vibrant wildlife, enticing hiking trails, and a tranquil lake that invites refreshing swims or canoeing. The tranquility is intoxicating! The park's proximity to the fascinating fossils at East Sooke Park makes it even more attractive. It is a popular destination for locals and often overlooked by tourists - a true gem where you can enjoy an authentic piece of Canadian wilderness.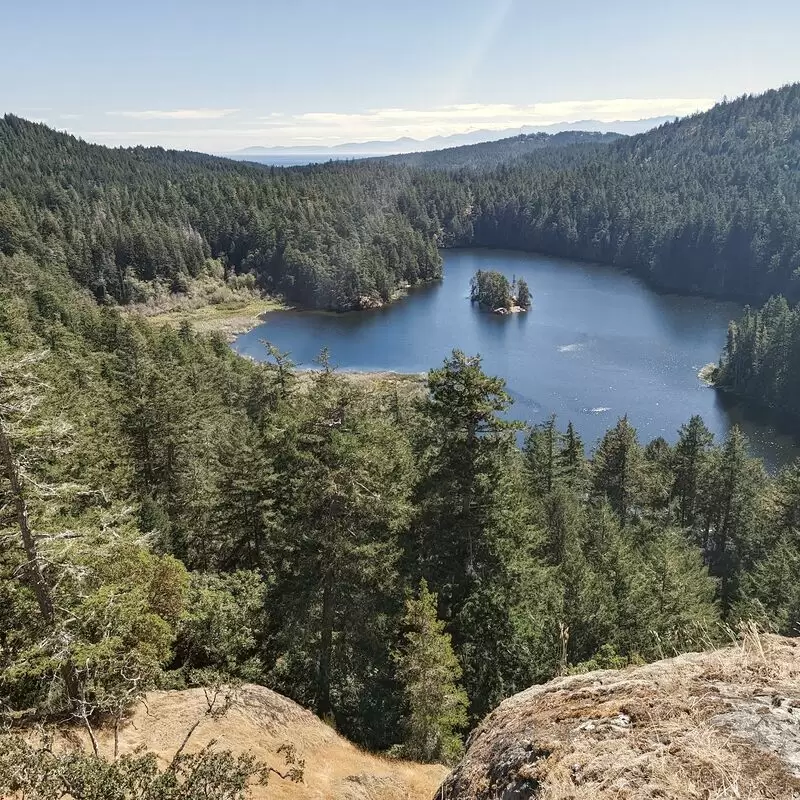 Matheson Lake Regional Park
Matheson Lake Park Rd, Victoria
Monday - Sunday: Open 24 hours
24. Trafalgar Park
Trafalgar Park in Victoria is a refreshing outdoor experience. It is an oasis with sports facilities and a well-equipped playground - a paradise for children and sports enthusiasts alike. Here you can watch locals play cricket, a rarity in Canada and a unique cultural experience. Don't forget to stop by nearby attractions, such as the popular Moss Street Market, which is just a short walk away and offers a variety of local produce and delicious food.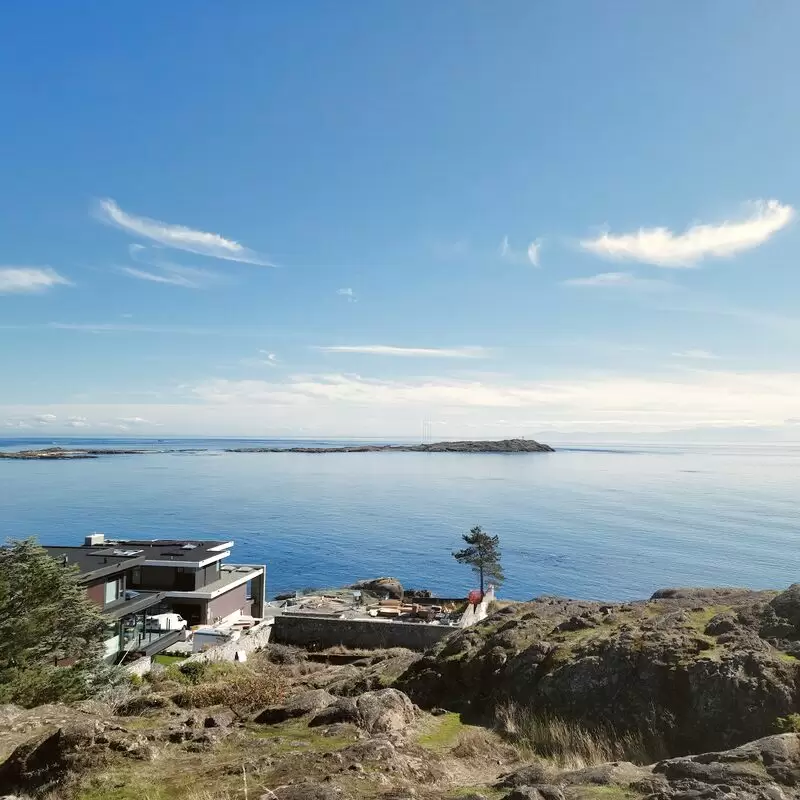 Trafalgar Park
240 King George Terrace #190, Victoria
Monday - Sunday: Open 24 hours
25. Destination Greater Victoria Visitor Centre
Be sure to visit the Destination Greater Victoria Visitor Centre to learn about Victoria's hidden treasures. The friendly staff will be happy to help you with everything from local information to comprehensive maps. You'll find tips on local attractions like the famous Butchart Gardens, just a 30-minute drive away. You can even explore Victoria's vibrant culinary scene with the help of insider information. The Centre is not just a stopover, but your gateway to exploring charming Victoria.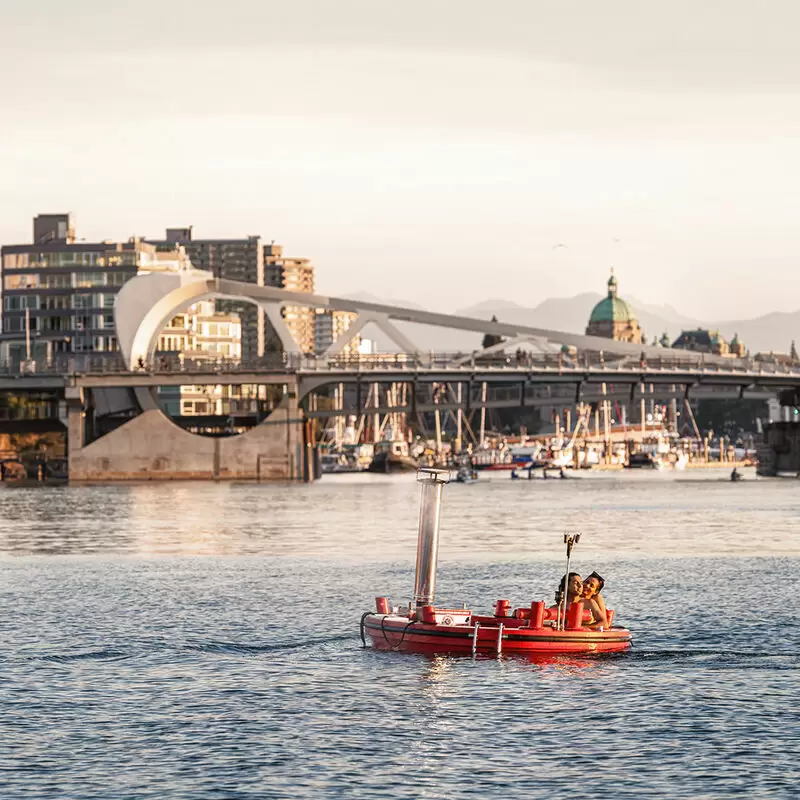 Destination Greater Victoria Visitor Centre
812 Wharf St, Victoria
Monday - Sunday: 9:00 AM – 5:00 PM
Friday - Saturday: 9:00 AM – 8:30 PM
26. Abkhazi Garden
Immerse yourself in the enchanting Abkhazi Garden, a hidden gem in Victoria. The "garden that love built" is a testament to the enduring love story of Prince and Princess Abkhazi. Admire the spectacular landscaped garden, which features rare and exotic plants, carefully sculpted rock formations and tranquil water features. Don't miss sampling the delicious food at the teahouse. Nearby is the fascinating Government House, the official residence of the Lieutenant Governor of British Columbia.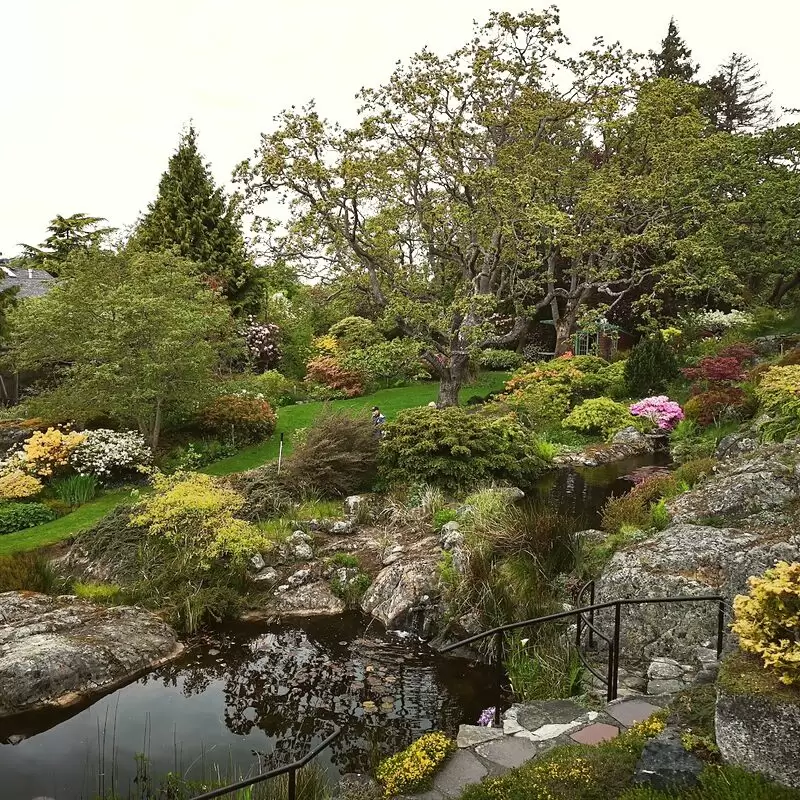 Abkhazi Garden
1964 Fairfield Rd, Victoria
Monday - Sunday: 11:00 AM – 5:00 PM
27. Xwsзyq әm Inner Harbour Causeway
The Inner Harbour Causeway is a must-see for anyone traveling to Victoria. It offers a unique blend of natural beauty and cultural history. Admire the breathtaking views of the harbor right on the waterfront or enjoy the performances of street artists showing off their skills. In the evening, watch as the parliament buildings are illuminated - an enchanting spectacle. Take a short walk to neighboring Fisherman's Wharf to enjoy fresh seafood, or board a harbor ferry for an authentic maritime experience. Small details, big impressions - Victoria's charm awaits.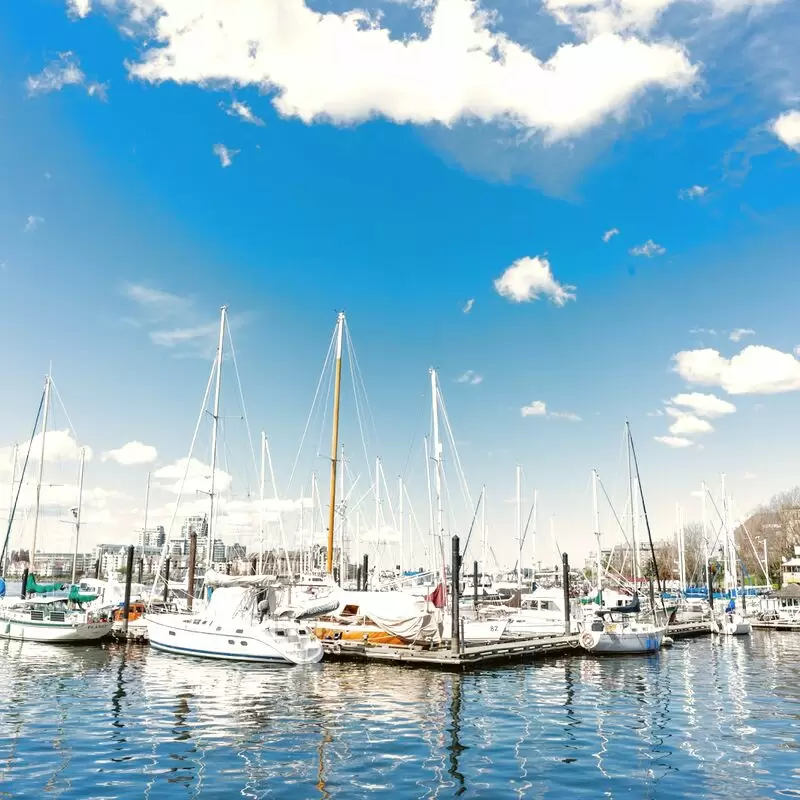 Xwsзyq әm Inner Harbour Causeway
790 Government St, Victoria
Monday - Sunday: Open 24 hours
28. Prince of Whales Whale Watching Adventures Victoria
Embark on an exciting underwater journey with the renowned company "Prince of Whales - Whale Watching Adventures" in Victoria! The company's professional and dedicated crew offers novel whale watching tours and ensures safe and informative encounters with these majestic sea giants. On the tours, you will also often have the chance to see playful seals, dolphins and sea eagles. You can also admire the breathtaking views of Victoria's alluring coastline and nearby islands. Just a stone's throw away is the dynamic Fisherman's Wharf, an ideal place for a meal after the adventure!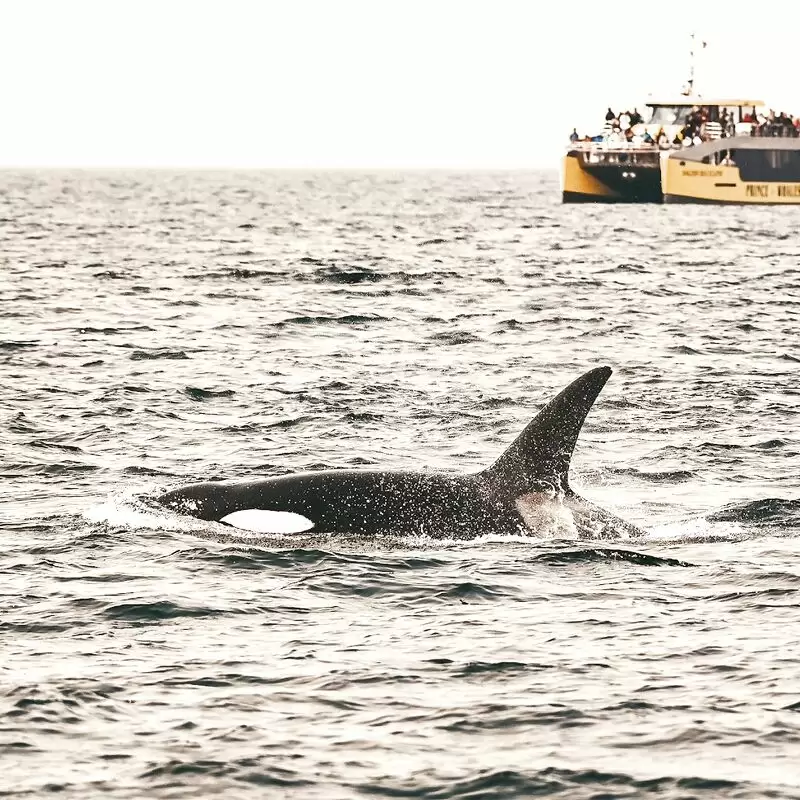 Prince of Whales Whale Watching Adventures Victoria
812 Wharf St, Victoria
Monday - Sunday: 8:00 AM – 6:30 PM
Best Time to Visit Victoria
The best time to visit Victoria, Canada, is from July to October. During this time, the weather is warm and pleasant, ideal for outdoor activities. This is also the time when most festivals take place. However, if you are looking for cheaper prices and fewer crowds, consider visiting in the spring (April to June) or fall (September to November).
Annual Weather in Victoria
Victoria 3-Day Forecast
Thu, 21 September
Night
53 °F
12 °C
0%
Morning
54 °F
12 °C
0%
Afternoon
61 °F
16 °C
0%
Evening
64 °F
18 °C
0%
Fri, 22 September
Night
52 °F
11 °C
0%
Morning
49 °F
10 °C
0%
Afternoon
60 °F
15 °C
0%
Evening
59 °F
15 °C
0%
Sat, 23 September
Night
52 °F
11 °C
0%
Morning
52 °F
11 °C
0%
Afternoon
58 °F
14 °C
0%
Evening
56 °F
13 °C
76%
Questions & Answers

What local delicacies should I try in Victoria?

When visiting Victoria, Canada, be sure to try local delicacies like Nanaimo bars, a sweet dessert named after the city of Nanaimo on Vancouver Island. It's also worth trying fresh seafood like shrimp, Dungeness crab and Pacific salmon. A special treat on the West Coast is Salish Sea mussels, harvested from local waters, or poutine, a typical Canadian dish of fries topped with cheese curds and gravy.

Is Victoria a walkable city?

Yes, Victoria, the capital of British Columbia, is considered one of the most pedestrian cities in Canada. Its compact city center features well-maintained sidewalks, picturesque architecture, waterfront trails, and several parks, making it easy and enjoyable for pedestrians to explore. With popular attractions like the Inner Harbour, Beacon Hill Park, and Chinatown, visitors can easily explore the city on foot.

What is the local language spoken?

The language spoken in Victoria, Canada is English. It is the main language of business, communication and education in the province. Victoria has a diverse population with many communities speaking other languages, such as Mandarin, Punjabi, and Tagalog. However, visitors can easily move around the city and communicate with locals if they speak English.

Can I see whales in Victoria?

Absolutely! Victoria, Canada, is an ideal place for whale watching. The waters around Victoria are home to a variety of marine life, including orcas, humpback whales, and minkes. Several companies offer guided tours with knowledgeable guides so you can catch a glimpse of these magnificent creatures in their natural habitat. Whether you're an avid animal lover or simply looking for a unique experience, a whale watch in Victoria is unforgettable.

Are there any local customs I should be aware of?

Victoria, Canada, is quite family-oriented, which makes the city attractive to visitors. However, there are a few unspoken norms. Tipping is widespread and expected, with 15-20% being standard in restaurants. In conversation, Canadians are generally polite and apologize frequently. Environmentally conscious behavior is revered - locals appreciate it when you respect their environment. As in the rest of Canada, ice hockey enjoys great popularity in Victoria, so it can be helpful to find out about game days and local leagues.

Is it safe to travel around Victoria?

Victoria, Canada, is generally considered very safe for travelers. The crime rate is low and the locals are known for their friendliness and hospitality. However, as with any destination, it is important for visitors to be aware of their surroundings, especially when in quieter areas at night. Basic precautions such as locking car doors, securing valuables and avoiding secluded areas can ensure a safe visit. Public transportation and pedestrian routes are well developed and reliable.

How can I get around Victoria without a car?

In Victoria, you can easily explore the city without a car. The city has a well-developed public transport network, including frequent bus services, and is compact enough to explore on foot or by bike. There are also several bike rental options and cabs. For waterfront sightseeing, the ferry in Victoria's inner harbor offers water cab services. If you prefer guided tours, hop-on-hop-off bus tours are offered locally. Ride-sharing services such as Uber and Lyft are not currently available.

Which neighborhood is the best to stay in?

One of the best residential neighborhoods in Victoria, Canada, is James Bay. It is the oldest residential neighborhood in Victoria with charming, distinctive homes lined up along tree-lined streets. Its proximity to downtown puts popular attractions such as Fisherman's Wharf, Beacon Hill Park, and the Royal BC Museum within easy reach. The area is also home to restaurants, cafes, and art galleries that offer a mix of tranquility and a lively city atmosphere.

What is the local currency used?

The local currency in Victoria, Canada, is the Canadian dollar, often referred to as CAD or C$. Coins are available in denominations of 5, 10, 25 cents, and $1 and $2, referred to as loonie and toonie, respectively. Banknotes come in denominations of $5, $10, $20, $50 and $100. It is advisable that travelers carry some local currency for small transactions, although credit cards are widely accepted.

How can I connect to Wi-Fi in Victoria?

Getting a Wi-Fi connection in Victoria, Canada is quite easy as most public places like hotels, restaurants and cafes provide free Wi-Fi to their customers. Public libraries also offer free Internet access. The city has Wi-Fi hotspots in popular places like the Victoria Public Market and Fort Street. Some areas require you to log in or enter a password, which is usually provided by on-site staff. It is recommended to use VPNs for secure public Wi-Fi browsing.

Where can I get tourist information in Victoria?

The Visitor Centre in Victoria's Inner Harbor is a great place to get tourist information. The knowledgeable staff there can provide you with information about various attractions, events, accommodations, restaurants and much more. They also offer a wide selection of maps, guidebooks and brochures to help you plan your visit. In addition, Tourism Victoria's website is a valuable resource for details on the city's attractions, directions, and tips.

Is tap water safe to drink in Victoria?

Yes, tap water in Victoria, Canada, is safe to drink. The water supply is carefully monitored and tested to maintain the highest quality standards. The water comes primarily from Sooke Lake Reservoir and undergoes a rigorous treatment process that includes ozonation, chlorination and ultraviolet disinfection before distribution. Regardless of where you are in the city, you can be assured that your tap water is both safe and refreshing.

Can I use credit cards everywhere in Victoria?

The use of credit cards is widely accepted in Victoria, Canada. Major credit cards such as Visa and Mastercard are generally accepted in almost all places, including hotels, restaurants and tourist attractions. However, it is always advisable to carry some cash, which is useful in small stores, markets or in case of emergencies. Also note that some places charge a small fee for card transactions.

What is the history behind the city's name?

Victoria, the capital of British Columbia, Canada, was named after Queen Victoria of the United Kingdom. The city's name was chosen by James Douglas, the governor of Vancouver Island, to honor the queen when the city was founded as a trading post for the Hudson's Bay Company. The city's British heritage can be seen in its Victorian architecture, English pubs, and double-decker buses.

How can I get a city map of Victoria?

There are several ways to get a city map of Victoria, Canada. First, you can visit the city's official tourism website and download a digital map. In addition, guidebooks and physical maps are available at the Visitor Centre in Victoria's Inner Harbor. There you will find a wealth of useful information for navigating the city. Alternatively, you can also get a city map at the reception of your hotel. In addition, various online platforms and apps offer interactive city maps.

Is the city disabled-access friendly?

Yes, Victoria, Canada, is distinctly disabled-friendly. The city offers numerous facilities for disabled visitors, including accessible public transportation, accommodations, and attractions. Places like the Royal BC Museum, Butchart Gardens, etc. are accessible to wheelchair users. In addition, Victoria has accessible cabs and rental cars, and streets are equipped with curb drops and audible pedestrian signals. However, some hilly areas and cobblestone streets can be a bit of a challenge.

Are there local markets in Victoria?

Yes, Victoria, Canada, is home to several local markets known for their lively atmosphere and wide range of locally produced goods. Among the most popular are the Victoria Public Market, known for its fresh produce and food stalls, and the Moss Street Market, which features local artisans and organic farmers. The famous James Bay Market also offers a delightful mix of local vendors, artisans and musicians. These markets are a great way to experience Victoria's local culture and cuisine.

What kind of wildlife can I see in Victoria?

In Victoria you can encounter a variety of wildlife. In the surrounding waters there are orca whales, seals and various species of fish. On land, you can see native animals such as deer, raccoons, and mink. The region is also a birdwatcher's paradise with hundreds of species such as hummingbirds, herons and eagles. A highlight is the annual bird migration in spring and fall, when you can see unusual species passing through.

What do the locals do for fun?

Residents of Victoria, Canada, have a number of recreational activities that they enjoy. They love outdoor activities like hiking and biking on well-known trails like Thetis Lake Regional Park and the Galloping Goose Trail. Victoria residents also enjoy kayaking or paddle boarding on the Gorge Waterway, exploring local markets like the Victoria Public Market where they buy fresh produce and artisan goods, or relaxing and picnicking at Beacon Hill Park. They also enjoy the vibrant arts scene at local galleries and live performances.

Does Victoria have a nightlife?

Yes, Victoria, Canada, has a vibrant nightlife that has something for everyone. A colorful mix of pubs, cocktail lounges, clubs and live music venues make the city a lively place after dark. There's a strong craft beer scene and plenty of venues open late into the night. Everything from jazz music to DJ beats can be found here. Downtown Victoria, in particular, is rich in culture and excitement and promises a fun night to relax or party.

How much should I tip in restaurants?

In Victoria, Canada, it is customary to tip restaurants between 15% and 20% of the total bill before tax. The exact amount may depend on the quality of service. For exceptional service, the tip can be as high as 25%. However, tips are not mandatory and are ultimately at the discretion of the customer. Many people round up their bills for easier calculation. Note that some restaurants automatically tip larger groups.

What's the emergency number in Victoria?

In Victoria, Canada, the general emergency number for immediate assistance from police, fire or medical services is 911. If you are not in an emergency situation but need police assistance, you can dial 250-995-7654. For non-emergency medical help, contact HealthLink BC at 8-1-1. Remember to give the operator as much information as possible and only use these numbers for real emergencies or real requests for help.

Is there a dress code to follow in Victoria?

There is no specific dress code prescribed in Victoria, Canada. However, due to the temperate maritime climate, it is advisable to pack layers such as light sweaters or jackets. A casual dress style prevails in most public establishments, but more formal attire may be required at upscale restaurants and social events. Rainwear is beneficial year-round, as it rains frequently in Victoria. Consider comfortable footwear, especially if you plan outdoor activities such as hiking or walking.

Are there any other nearby places to visit outside Victoria?

But safe! Just a short ferry ride from Victoria is Vancouver, with its stunning Stanley Park and vibrant culinary scene. For nature lovers, the Pacific Rim National Park Reserve on Vancouver Island is a must-see. In the city of Nanaimo, you can enjoy harbor views or visit some of the island's best wineries in the Cowichan Valley. Finally, don't miss the breathtaking views at Butchart Gardens in Brentwood Bay.

How polluted is Victoria?

Victoria, Canada, is known for its high air quality, as air pollution is lower here compared to other major cities. The clean sea air contributes to a healthy environment. As in any city, pollution can still occur, especially from motor vehicles and wood-burning appliances, but the local government takes effective measures to maintain cleanliness and ecological balance. Overall, Victoria enjoys a good reputation for its low pollution levels.

Are there any hiking trails around Victoria?

Yes, there are several scenic hikes around Victoria, Canada. One of the most popular is Gowlland Tod Provincial Park, with its hiking trails that offer stunning views of Saanich Inlet. You can also explore East Sooke Regional Park, which offers a coastal trail overlooking the Strait of Juan de Fuca. Another good choice is Thetis Lake Regional Park with its beautiful lakeside trails. For city dwellers, Beacon Hill Park offers an urban oasis with winding paths and beautiful gardens to explore.

Can I rent a bike in Victoria?

Yes, of course you can. Victoria, Canada, is a very bike-friendly city with extensive, scenic bike paths. Numerous local businesses in the downtown and outlying areas of the city offer bike rentals. Rentals range from by the hour to by the week, and many also offer e-bikes, tandems, and child trailers, making them suitable for all cyclists.

Are there any famous personalities from Victoria?

Yes, Victoria, Canada, has been home to some remarkable people. Artist Emily Carr, known for her paintings of the indigenous peoples and landscapes of the Pacific Northwest, was born here. Nelly Furtado, the Grammy-winning pop singer, is also from Victoria. Steve Nash, two-time NBA Most Valuable Player, grew up in this city and began his basketball career here. In addition, the famous environmental activist David Suzuki is from Victoria. These personalities give the city a distinct creative and sporting cachet.

Are public toilets easily available in Victoria?

Yes, public restrooms are easily accessible in Victoria, Canada. You can find them at popular tourist spots, parks, and public transportation stations. Large shopping malls, museums and galleries also offer restrooms. Most public restrooms are well maintained and clean. Some are equipped with handicapped-accessible facilities. However, in less populated or remote areas, availability may be limited, so you should plan your trip accordingly.

What is the population of Victoria?

Victoria, the capital of British Columbia, Canada, has a diverse population. About 370,000 people live in the metropolitan area known as Greater Victoria. The city itself is home to more than 85,000 residents. It is a vibrant, bustling place that fosters a harmonious blend of different cultures that is reflected in daily life. Residents enjoy taking advantage of the city's many attractions, cafes, parks and recreational facilities.

Feedback

I hope you found this article informative and helpful. I'm eager to improve the content and make it even more valuable for you. If you have any feedback or suggestions, I would love to hear from you.

Do you have any tips or hidden gems that you think should be added to the list? Are there any areas that you feel could use more explanation or clarification?

Your input is greatly appreciated and will help us to continue providing high-quality content that meets your needs and interests. Please feel free to share your thoughts.