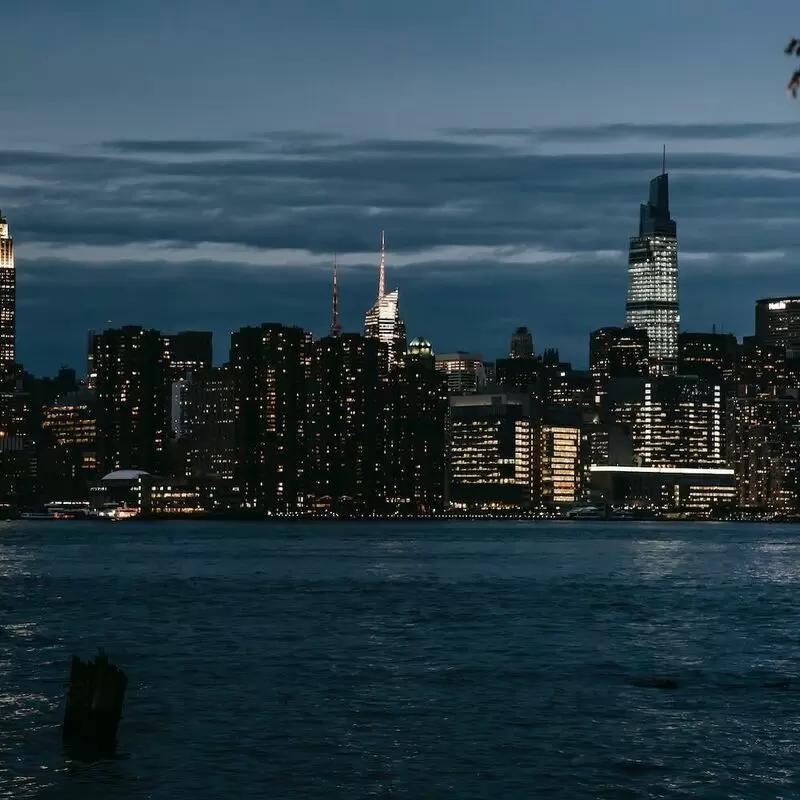 1. Bouddi National Park
Bouddi National Park is a hidden gem of spectacular beauty. Here, enjoy coastal hikes with panoramic ocean views or explore the park's diverse plant life on bush trails. For thrill seekers, go mountain biking while spotting rare native wildlife. Dive on pristine beaches or relax at secluded picnic spots. If you want to spice up your visit, head to the nearby Gerrin Point lookout for whale watching during the hiking season. A must for nature lovers and adventure seekers!
2. Australian Reptile Park
Delve into the heart of the animal kingdom at Australian Reptile Park, the Central Coast's premier wildlife experience. Get up close and personal with native species and exotic creatures alike. Feel the tingle down your spine as you watch crocodiles being fed, marvel at the world's deadliest snakes and even pet a kangaroo! For an insider's tip, don't miss the park's fascinating Tasmanian Devil conservation program. And after an exciting day, you can relax at the tranquil Somersby Waterfalls, just a 10-minute drive away.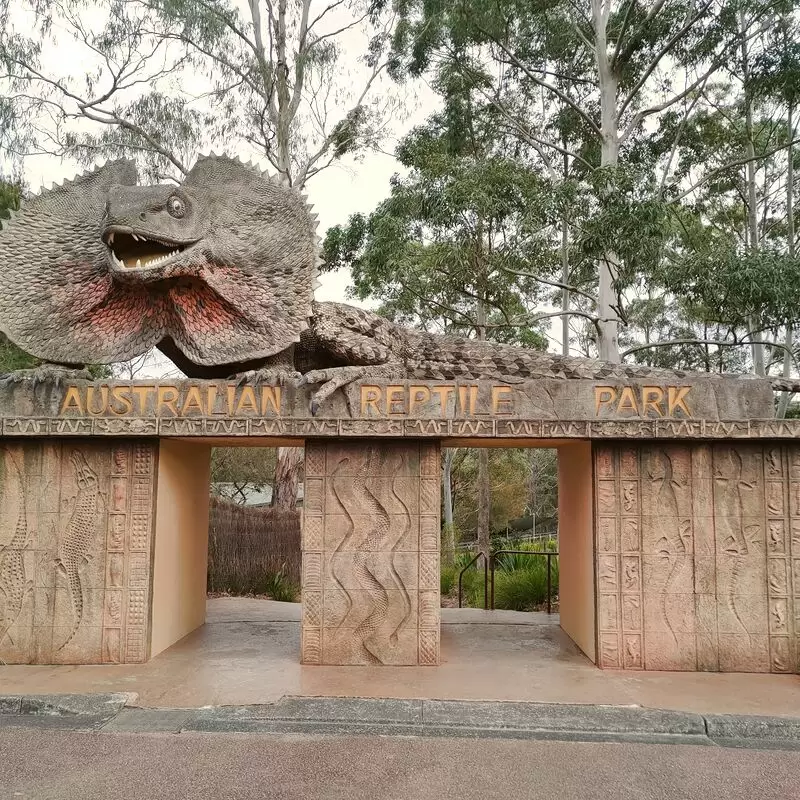 Australian Reptile Park
Pacific Hwy, Somersby
Monday - Sunday: 9:00 AM – 5:00 PM
3. Norah Head Lighthouse
Discover a blend of natural beauty, history and scenic views at Norah Head Lighthouse on Australia's Central Coast. Climb the 96 steps to the tower and enjoy panoramic views of the Pacific Ocean. Whale sightings are a regular occurrence from May to November, making it an ideal spot for nature lovers. Don't miss the opportunity to spice up your visit with an overnight stay at the historic lighthouse keeper's house. Nearby, you'll find picturesque Soldiers Beach and the protected Wyrrabalong National Park.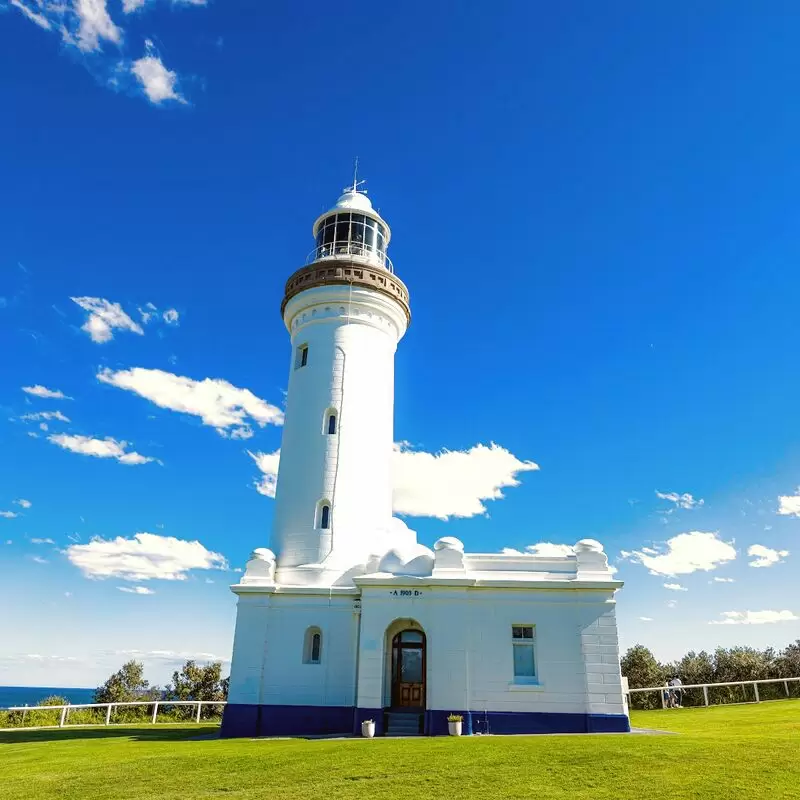 Norah Head Lighthouse
40 Bush St, Norah Head
Monday - Sunday: 10:00 AM – 1:30 PM
4. Brisbane Water National Park
Brisbane Water National Park is the epitome of the Australian way of life. Be enchanted by the remarkable flora, admire the dramatic landscapes and observe exciting wildlife such as pelicans. Aboriginal rock engravings add to the fascination of your visit. Nearby are the enchanting Somersby Falls, where you can admire the falls while enjoying a picnic - the perfect side trip for an eventful day.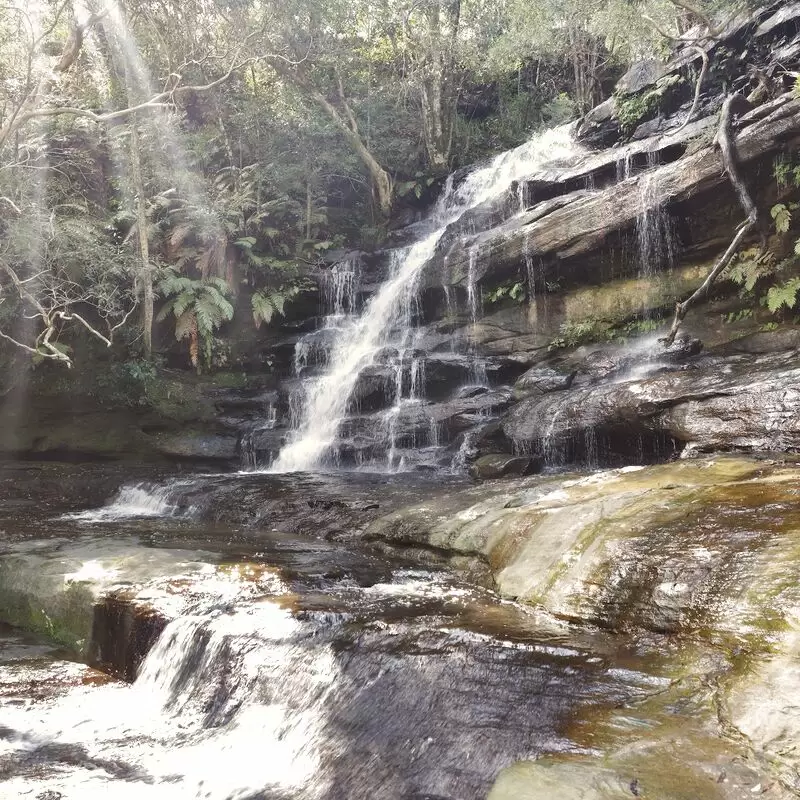 Brisbane Water National Park

5. Blackbutt Nature Reserve
Immerse yourself in the heart of nature at Blackbutt Nature Reserve. It's an ecotourist's dream and is home to abundant wildlife, especially koalas. Stroll around and you might spot colorful rosellas or even an echidna! Don't miss the incredible reptile show - an unforgettable, one-of-a-kind experience. And just an hour's drive away are the famous vineyards of the Hunter Valley - perfect for wine lovers. Or head to Lake Macquarie, the largest saltwater lagoon in the Southern Hemisphere, just 20 minutes away.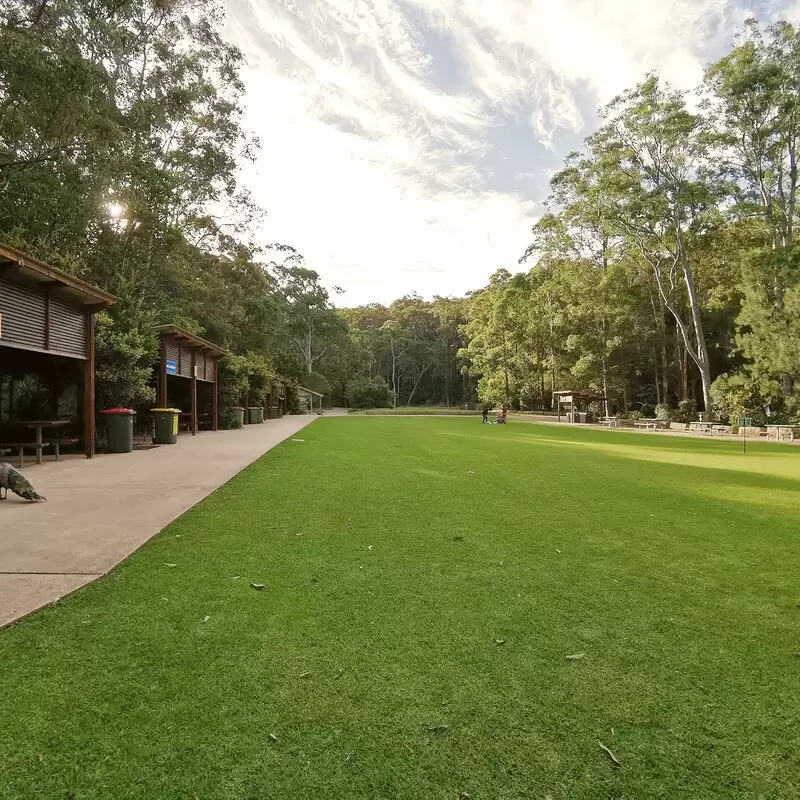 Blackbutt Nature Reserve
Carnley Ave, Kotara
Monday - Sunday: 10:00 AM – 4:30 PM
6. Oakvale Wildlife Park
Oakvale Wildlife Park is a must-see on the Central Coast and ideal for animal lovers and families alike. Experience up-close encounters with native and exotic species, from free-roaming kangaroos to cuddly koalas. The opportunity to hand-feed animals and enjoy informative demonstrations will delight young and old alike. Located in picturesque Port Stephens, just an hour's drive from Newcastle, the park provides easy access to the fascinating Stockton Sand Dunes. Tucked away in nature, Oakvale offers an authentic and unforgettable Australian wildlife experience.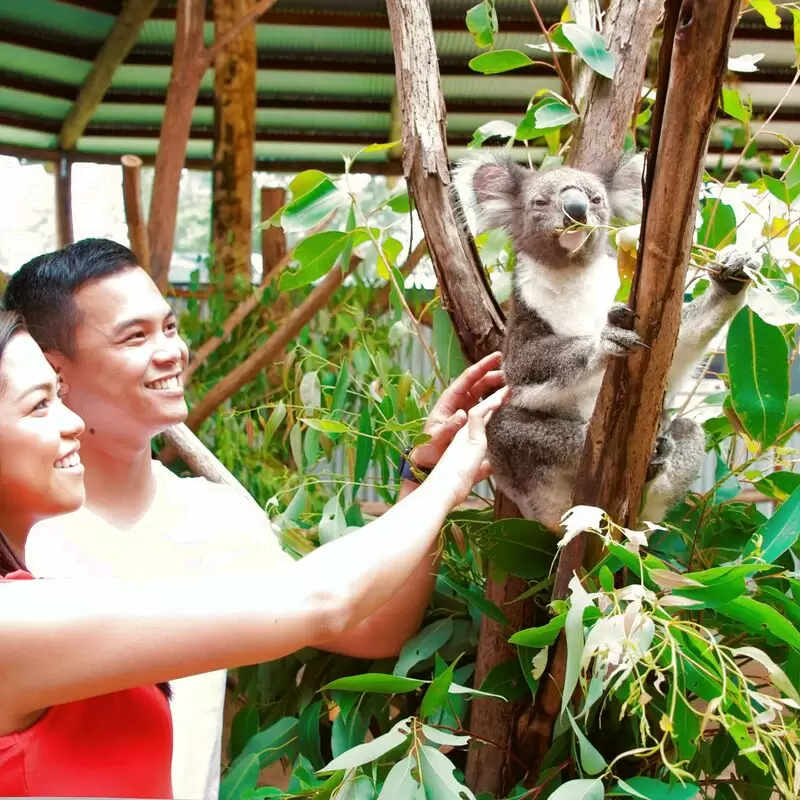 Oakvale Wildlife Park
3 Oakvale Dr, Salt Ash
Monday - Sunday: 10:00 AM – 5:00 PM
7. Peak Potential Adventures
Unleash your spirit of adventure with Peak Potential Adventures on the Central Coast! This team of experienced guides offers a variety of outdoor activities, from breathtaking rappels down steep cliffs to great multi-day treks guaranteed to get your adrenaline pumping. Be the insider and discover secret trails off the beaten path! Not far away is the beautiful Bouddi National Park, a treasure trove of biodiversity and breathtaking coastal views. Adventure and nature - the perfect combination in Australia!
Peak Potential Adventures

8. Wyrrabalong National Park
Escape to the unspoiled beauty of Wyrrabalong National Park, prized by locals for its simple beauty. Be enchanted by the lush coastal forests, stunning sea cliffs and tranquil beaches. Enjoy a challenging hike on the trails or observe unique species of local wildlife. Remember wonderful picnic spots and panoramic views. Don't forget to take in the breathtaking oceanfront sunset. Just a short drive away is The Entrance, ideal for a day trip.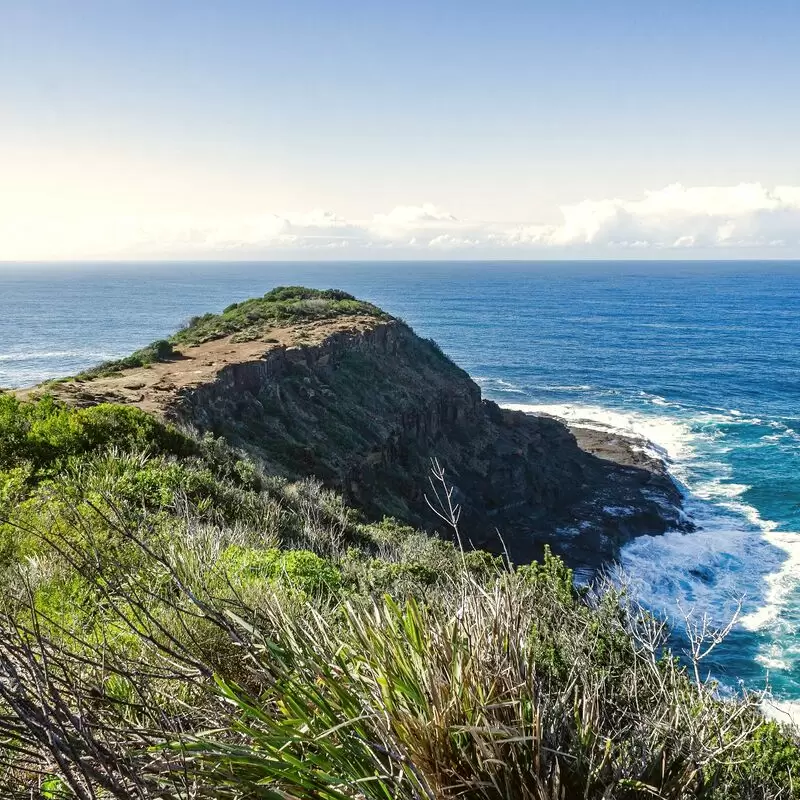 Wyrrabalong National Park

9. Fort Scratchley
Fort Scratchley, located at the eastern end of Newcastle, offers an eye-opening mix of military history, scenic views and exciting exhibits. Discover the stories of times gone by as you traverse the tunnels that were bustling with activity during World War II and bring the firing of cannons to life on certain days. A well-kept secret, the fort offers the best vantage point in Newcastle for whale watching. Nearby, lush beaches and the historic Nobbys Lighthouse invite a holistic exploration of the coast.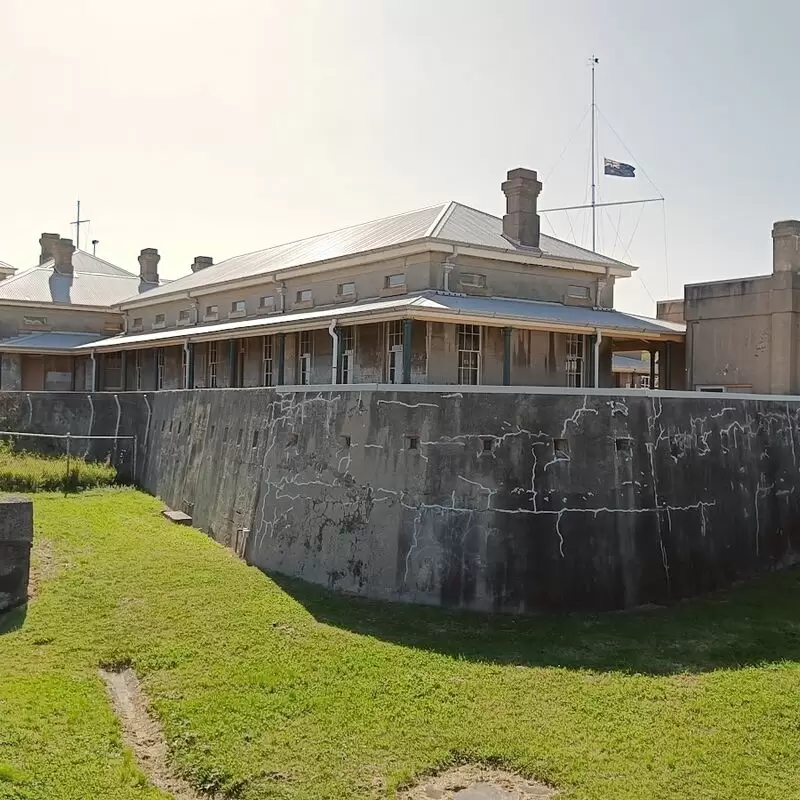 Fort Scratchley
1/3 Nobbys Rd, Newcastle East
Monday - Sunday: 10:00 AM – 4:00 PM
Tuesday: Closed
10. Pelican Feeding
Experience the Pelican Feeding at the Entrance, a unique spectacle on the Central Coast where you can watch dozens of majestic pelicans as they feed each day. This event takes place every day at 3:30 p.m., rain or shine, and attracts locals and tourists alike. If you enjoy bird watching, you shouldn't miss this natural spectacle! Nearby, you can also visit Norah Head Lighthouse and Long Jetty to admire the sunset over Tuggerah Lake.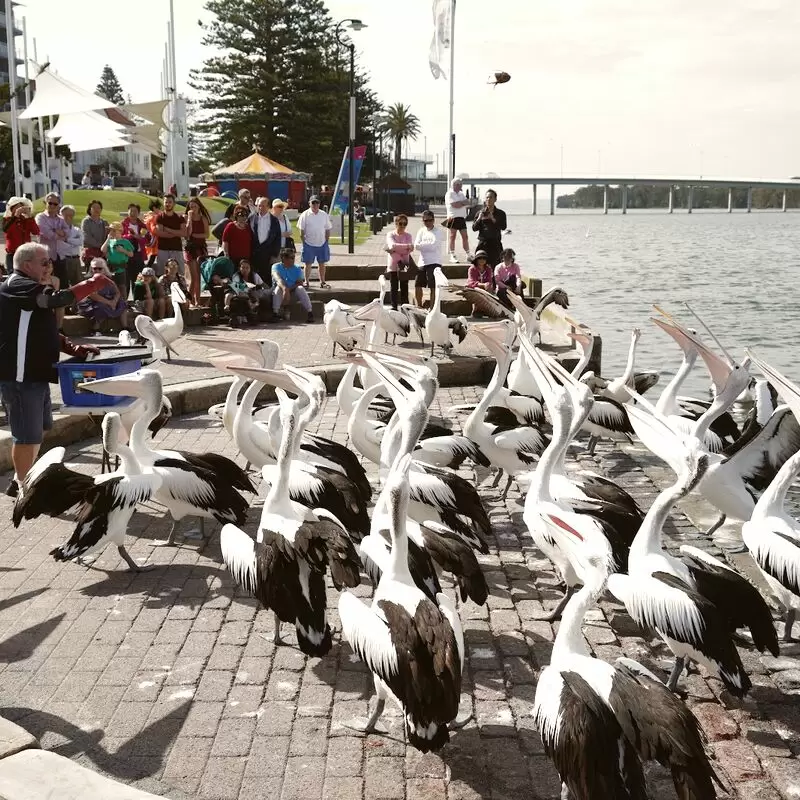 Pelican Feeding
The Entrance
11. Oakfield Ranch Camel Rides
A visit to Oakfield Ranch Camel Rides is a must on the Central Coast. Experience a scenic, thrilling camel ride through the breathtaking landscape of the Stockton Sand Dunes. You'll feel like you're on an Australian Sahara adventure with unforgettable photo opportunities. It is truly a hidden oasis! Nearby are the Worimi Conservation Lands, rich in indigenous heritage and offering breathtaking coastal views you won't want to miss.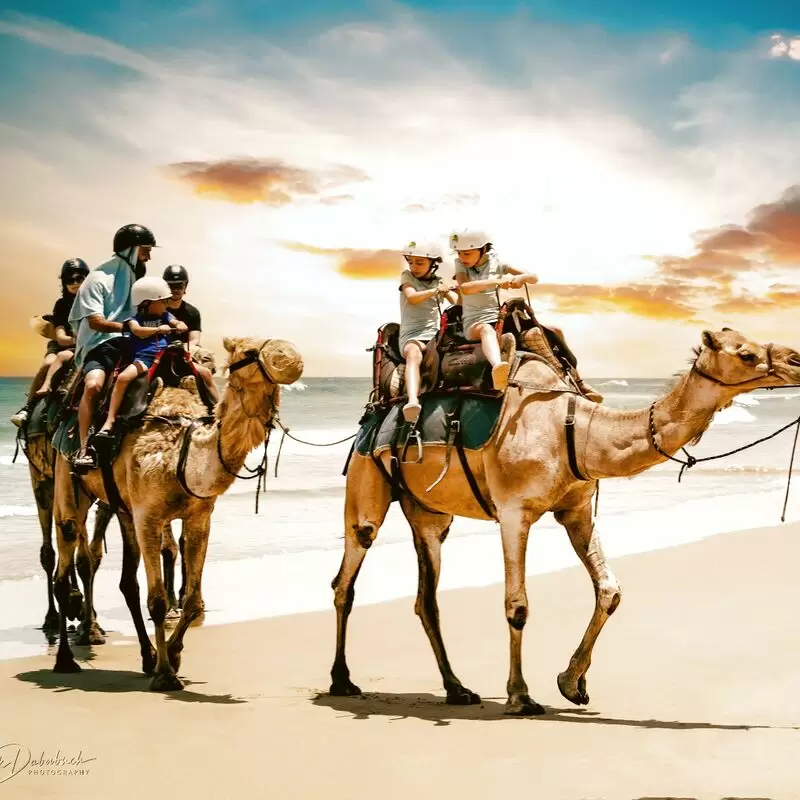 Oakfield Ranch Camel Rides
Birubi Beach Lower Public Car park, Anna Bay
Monday - Sunday: 10:00 AM – 4:00 PM
12. Somersby Falls
Visit Somersby Falls on the Central Coast, a majestic oasis of waterfalls and lush greenery. Experience the tranquility of nature as you stroll along scenic trails perfect for photography or peaceful meditation. Enjoy a picnic among native wildlife, including kookaburras and lyrebirds. Near Somersby Falls, you can also explore the Girrakool Picnic Area and Aboriginal Engravings Trail - a hidden cultural gem with a rich heritage. Don't forget to visit the secluded rock pools for a refreshing swim!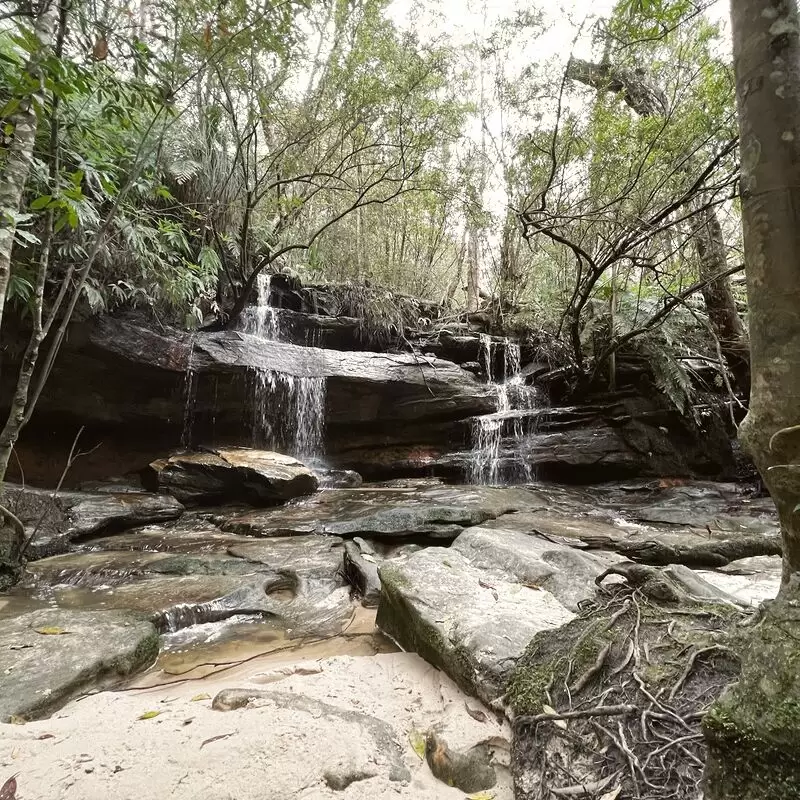 13. The Skillion
The Skillion in Central Coast offers breathtaking panoramic views of Terrigal Beach, which are especially enchanting at sunrise and sunset. Its rugged terrain offers hikers a moderate challenge that is rewarded with breathtaking views. It is also a hotspot for locals who enjoy its tranquility. Nearby, you'll find the eucalyptus-covered Terrigal Haven Lookout, or you can take a walk along Terrigal Lagoon, popular with birdwatchers. It's not only a scenic plateau, but also a well-kept secret.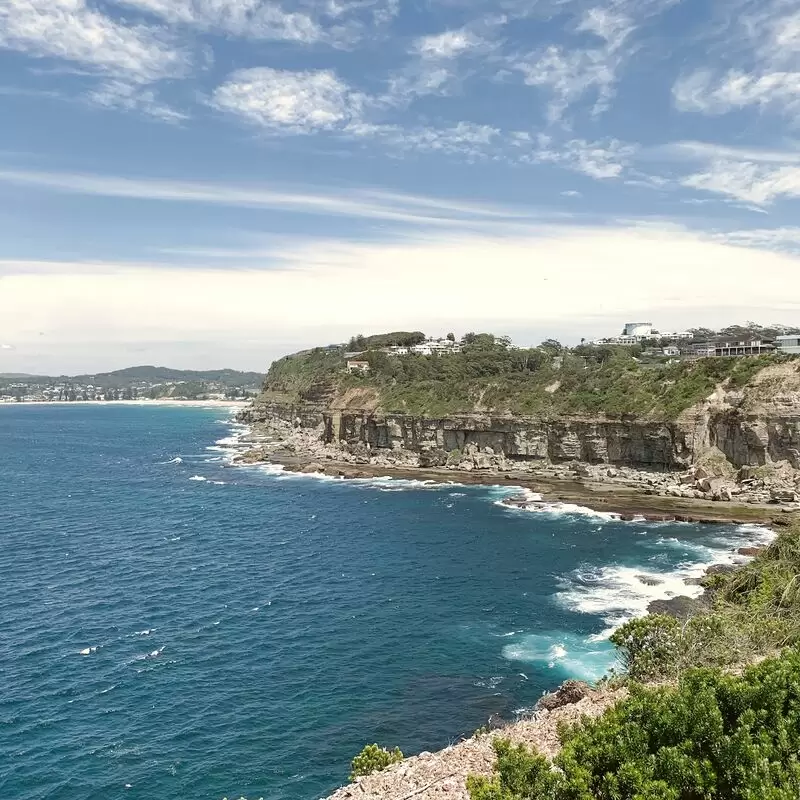 The Skillion
Terrigal
Monday - Sunday: Open 24 hours
14. Walkabout Wildlife Sanctuary
A visit to Walkabout Wildlife Sanctuary on Australia's Central Coast is like a trip to a natural oasis. Here's your chance to get up close and personal with Australia's fascinating wildlife - kangaroos, koalas, emus and more. It's not just a zoo, but also offers interactive experiences like ancient Aboriginal sites and free-roaming animals in their natural habitat. You can even camp out for a night under the stars. Nearby is the beautiful Calga Springs Golf Course for golf enthusiasts. Remember, the sanctuary moves at its own pace, so take your time exploring it all.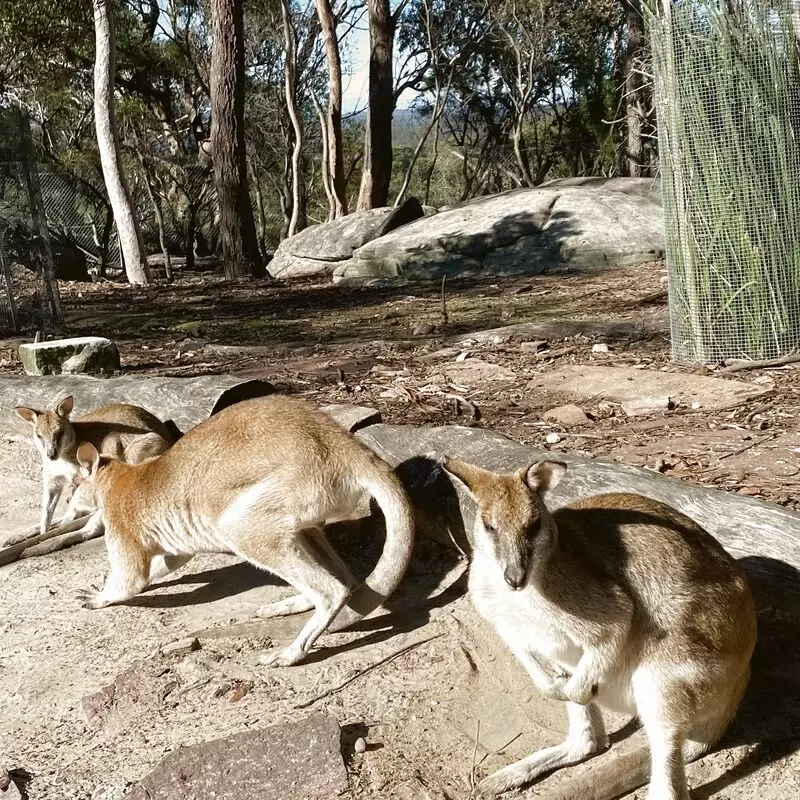 Walkabout Wildlife Sanctuary

15. Bouddi Coastal Walk
Experience the breathtaking beauty of the Bouddi Coastal Walk in Central Coast, Australia. Marvel at pristine beaches, dramatic cliffs, and lush rainforests as you hike along this 8.5 km trail. During the months of June and July, you can watch whales migrating here. Don't miss pristine Bullimah Beach, a hidden gem accessible only by a difficult turnoff. At nearby Putty Beach, you can take a refreshing dip after your hike. Explore the shipwreck of the "S.S. Maitland" in Maitland Bay and turn your hike into a history lesson. Unforgettable landscapes are waiting for you!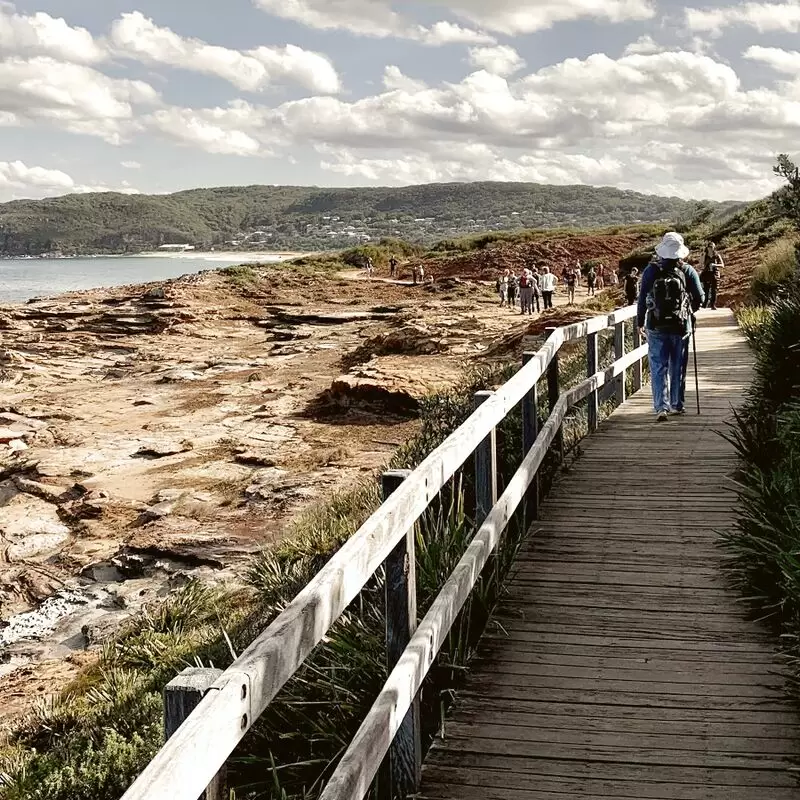 16. Foreshore Park
Foreshore Park is the maritime jewel of the Central Coast. Nestled between scenic Tuggerah Lake and the Pacific Ocean, it offers breathtaking views and lush landscaping perfect for picnicking. Take advantage of the lake's premier biking and hiking trail or enjoy a shaded barbecue area. Don't miss out on the fascinating birdlife. It's just a stone's throw to the famous pelican feeding area, The Entrance, where hundreds of pelicans gather for their daily feeding. Discover the beauty of nature and fascinating wildlife in an incredible place!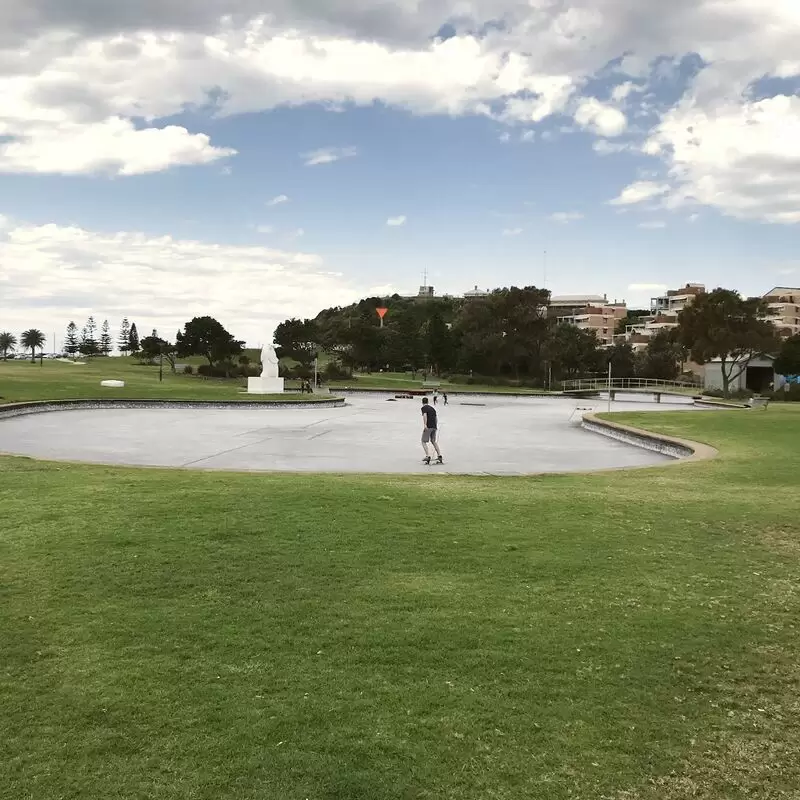 Foreshore Park
32 Wharf Rd, Newcastle East
Monday - Sunday: Open 24 hours
17. Crackneck Point lookout
Crackneck Point Lookout is a must-see on the Central Coast, not only for the breathtaking 180-degree view of the Pacific, but also for whale watching between May and August. The place is bustling with activity as hang gliders take off from the cliffs. Don't forget to pack a picnic, as barbecue facilities are available. Just a short walk away is Wyrrabalong National Park, which offers an abundance of hiking trails through lush flora and fauna.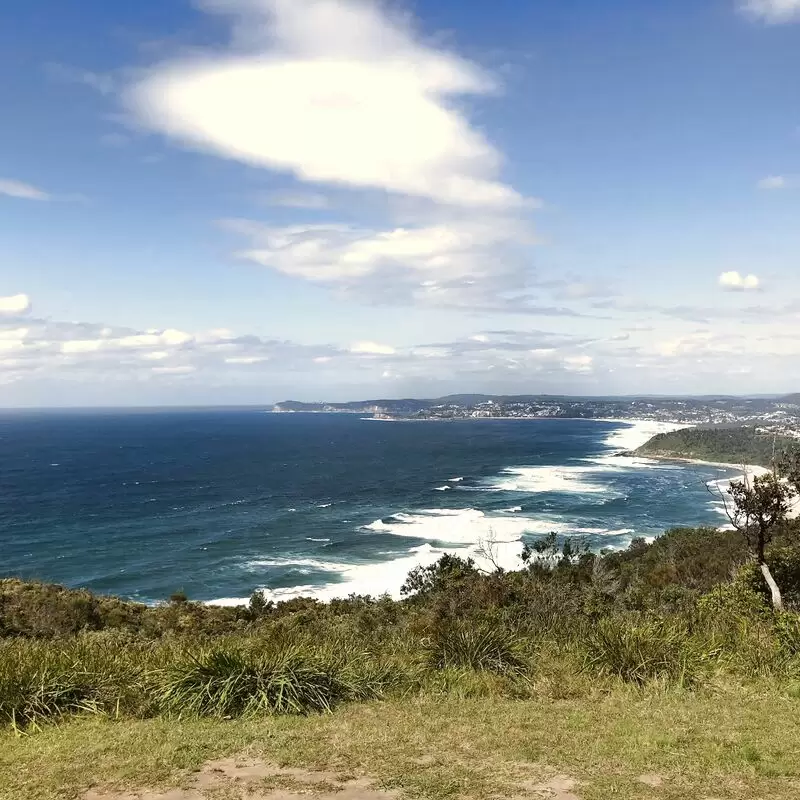 18. Edogawa Commemorative Garden

Immerse yourself in the tranquility of Edogawa Commemorative Garden, a serene retreat on the Central Coast. Blending traditional Japanese aesthetics with Australian flora, this place offers an authentic experience of the Japanese tea ceremony. Stroll along stone pathways, observe fascinating koi ponds, stumble upon secret waterfalls, and admire the exquisite tea house. Just a short walk away is the Gosford Art Gallery, which features stunning local artwork.

Insider tip: Visit the garden in spring, when it transforms into an enchanting flower wonderland.

Edogawa Commemorative Garden
36 Webb St, East Gosford

Monday - Sunday: 9:30 AM – 4:00 PM
19. Warners Bay Foreshore Reserve
Visit Warners Bay Foreshore Reserve and enjoy the joys of being in nature! With its breathtaking lake views, idyllic picnic areas and abundant birdlife, the reserve brings nature to you. Try the peaceful 9-kilometer shared hiking and biking trail that offers breathtaking views of the lake, or visit the preserve in the spring to see the jacaranda trees in full bloom. Just a stone's throw away is the fascinating Speers Point Park, with its adventurous playgrounds and barbecue areas perfect for family outings. The reserve is a jewel in the crown of the Central Coast!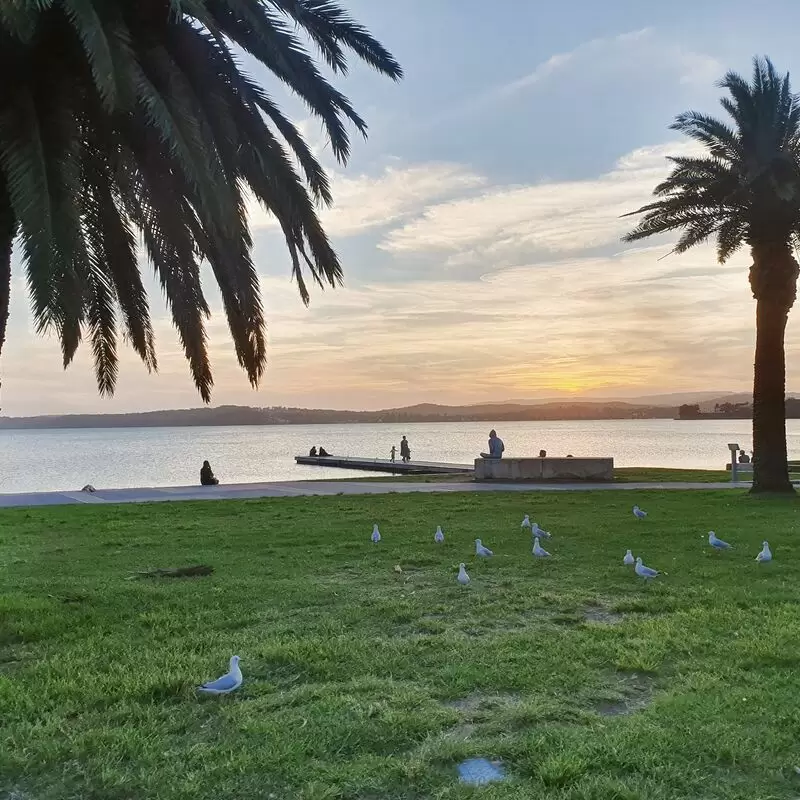 Warners Bay Foreshore Reserve
The Esplanade, Warners Bay
Monday - Sunday: Open 24 hours
20. Iris Lodge Alpacas
You can let your animal streak run wild at Iris Lodge Alpacas, a haven for these adorable animals on the Central Coast. This wonderful place offers a great opportunity to get up close and personal with the friendly alpacas. Learn how to hand feed them and enjoy the unique experience of walking with an alpaca. In addition, the lodge offers breathtaking panoramic views of the surrounding landscapes. Nearby is the pristine Jilliby State Conservation Area, a center for hiking, bird watching and relaxing picnic areas.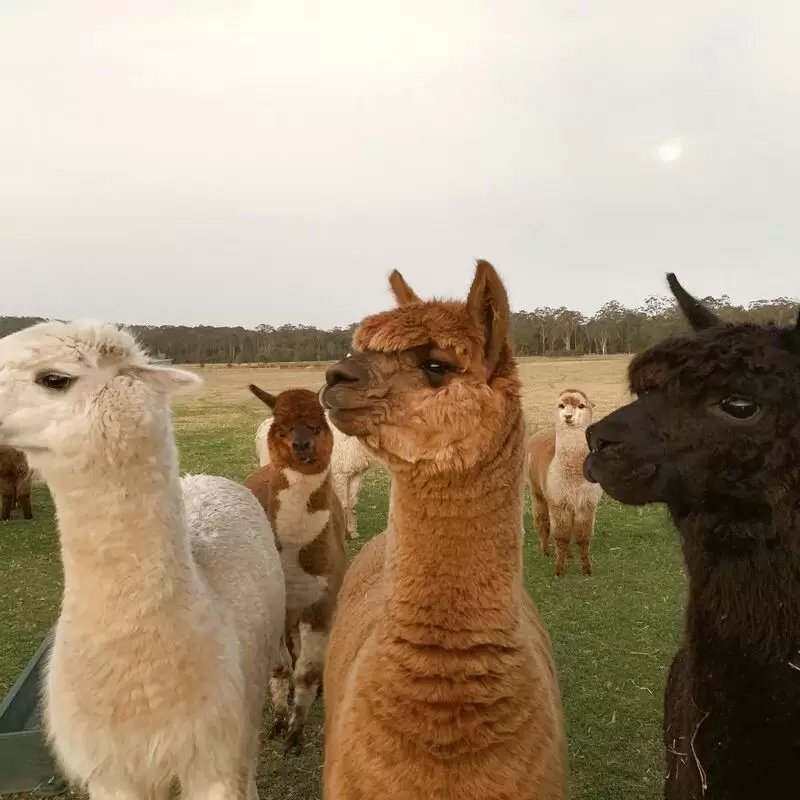 Iris Lodge Alpacas
33 Dunks Ln, Jilliby
21. Watagans National Park
Explore the Central Coast's hidden gem, Watagans National Park, a haven for nature lovers. Be enchanted by the aesthetic beauty of dense rainforests, alluring waterfalls and a variety of wildlife. Hike the Great North Walk, take in the views at Monkey Face Lookout, or bring your overnight backpack to camp at Gap Creek. Get off the beaten track and explore ancient Aboriginal carvings. Right next door is stunning Lake Macquarie, an ideal spot for water-based activities.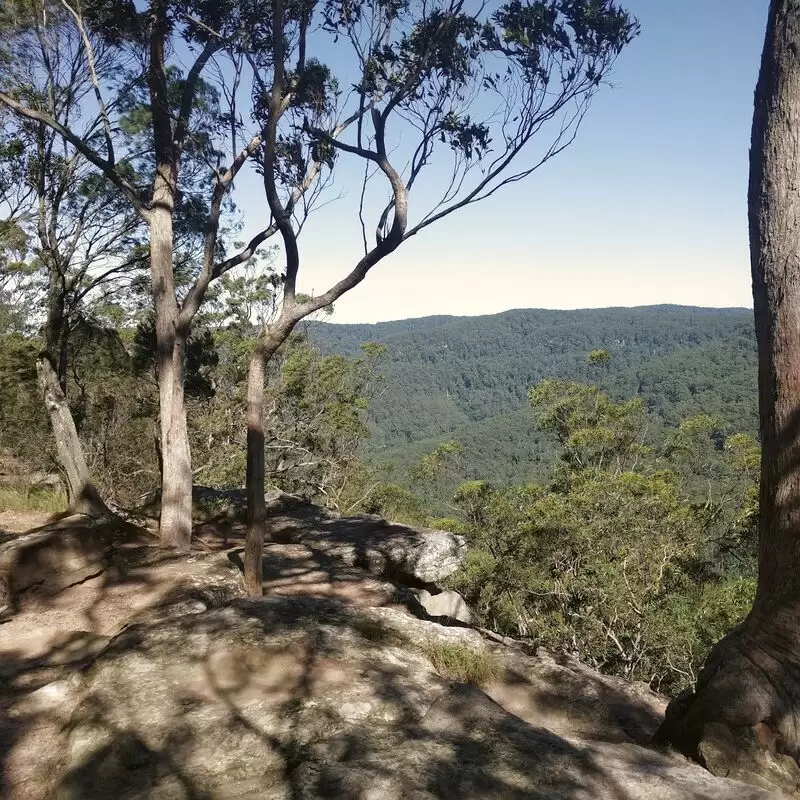 22. Gosford Regional Gallery
A visit to the Gosford Regional Gallery on the Central Coast is like entering an artistic paradise. Contemporary and traditional art are displayed in this charming hideaway, creating a sense of cultural immersion. Stroll through the vibrant Japanese gardens adjacent to the gallery, a beautiful testament to the sister city relationship between Gosford and Edogawa, Japan. Don't miss the charming Edogawa Commemorative Garden, a peaceful oasis just a short walk away. This is about more than just art - here you'll experience a unique fusion of nature and creativity.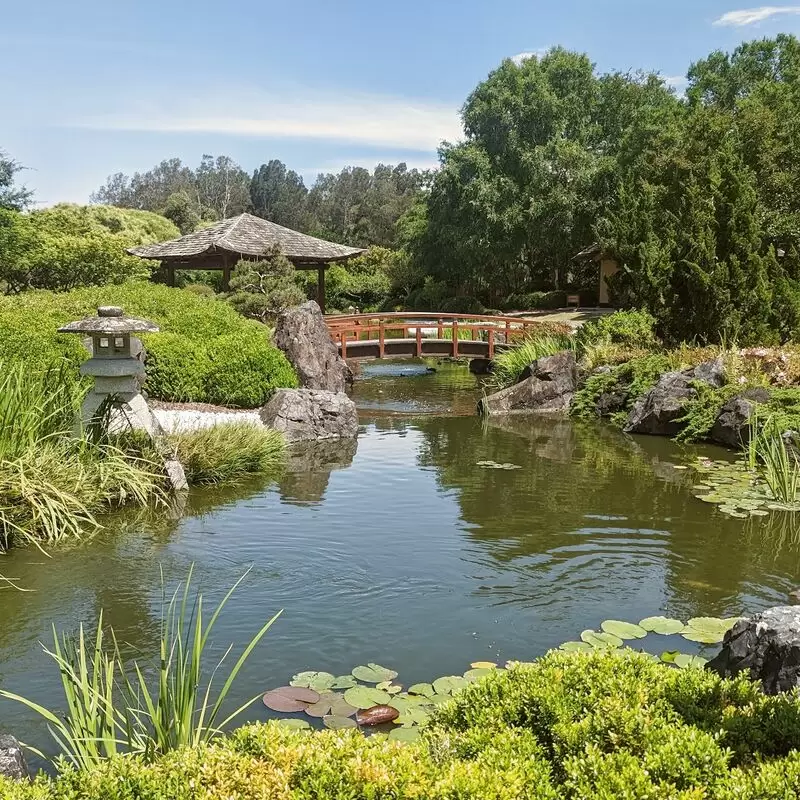 Gosford Regional Gallery
36 Webb St, East Gosford
Monday - Sunday: 9:30 AM – 4:00 PM
23. Industree Group Stadium
Industree Group Stadium in Central Coast is not only a soccer ground, but also the heart of the local Aussie Rules culture! It offers not only exciting games, but also a unique insight into Australia's popular sport. Get up close to the action and experience the unparalleled sportsmanship and team spirit. Pick up a "Footy Pie" from a local vendor for an authentic experience. Just a short drive away is the tranquil Tuggerah Lake - a perfect place to unwind after the adrenaline of sports!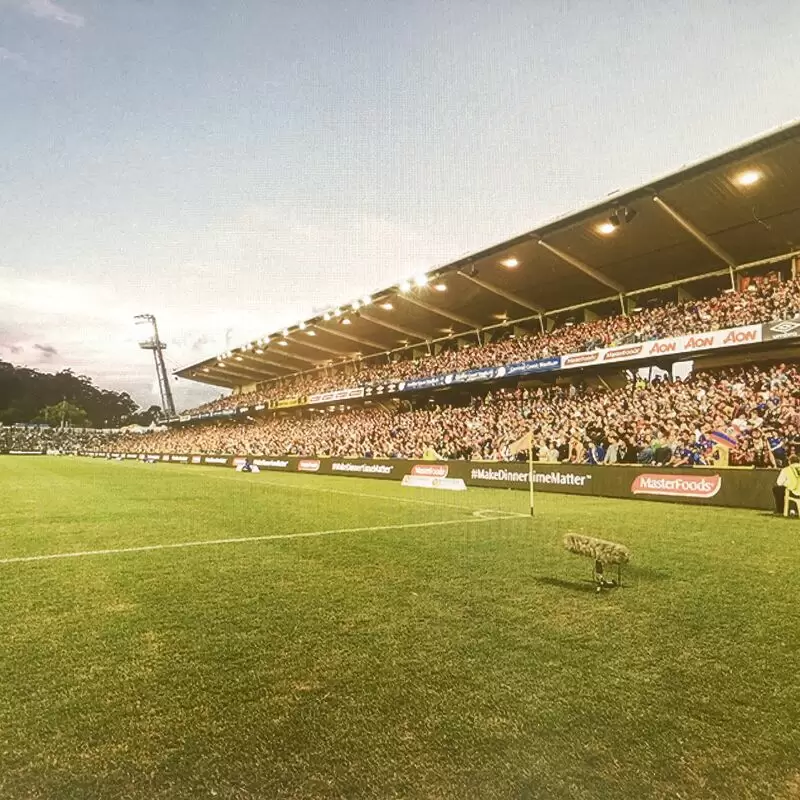 Industree Group Stadium
14 Dane Dr, Gosford
Monday - Friday: 9:00 AM – 4:00 PM
Saturday - Sunday: Closed
24. Warrah Lookout
Traveling through Central Coast, Australia? Don't miss the Warrah Lookout! This heavenly spot offers uninterrupted views of Broken Bay, Brisbane Water and the Hawkesbury River. Pack a picnic and enjoy your lunch while taking in the magnificent views of the meandering coastline and lush bushland. Here's a tip: visit at sunset for a truly breathtaking view. Nearby, you'll find the amazing Pearl Beach, teeming with wildlife and perfect for an afternoon dip. This hidden gem, away from the crowds, is the heart of Bouddi National Park. Discover the untamed beauty of Down Under at Warrah Lookout.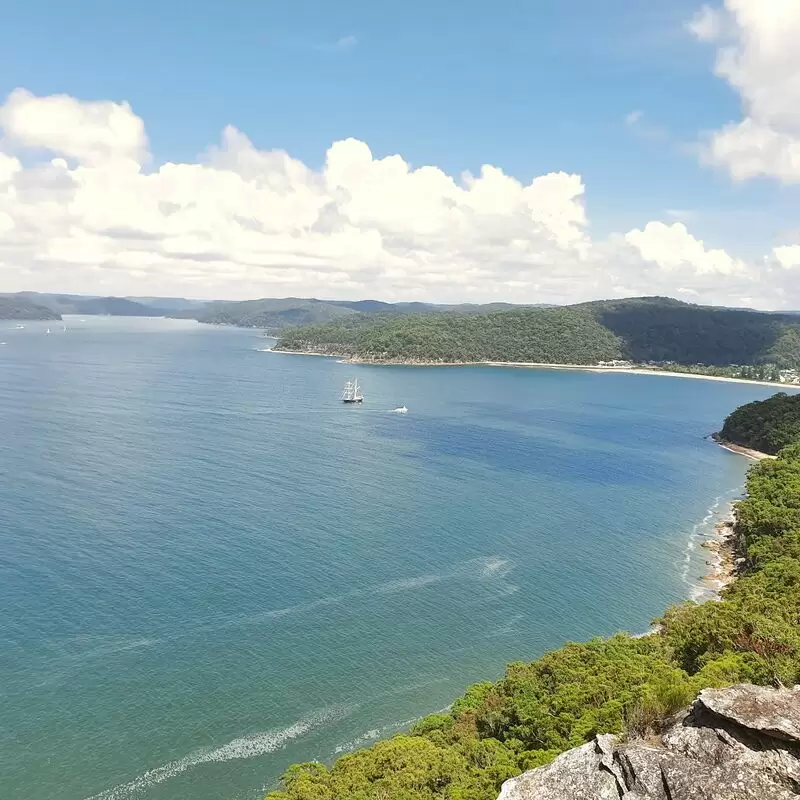 25. King Edward Park
King Edward Park is an oasis of lush tranquility on the Central Coast. This landmarked Victorian-era jewel offers breathtaking views of the Pacific Ocean. Not only is it great for picnics and scenic walks, it also hosts the historic annual Hill Climb event and features an original Victorian rotunda. Nearby, you can visit the contemporary Newcastle Art Gallery and marvel at local and international artwork. Get back to nature without sacrificing cultural experiences!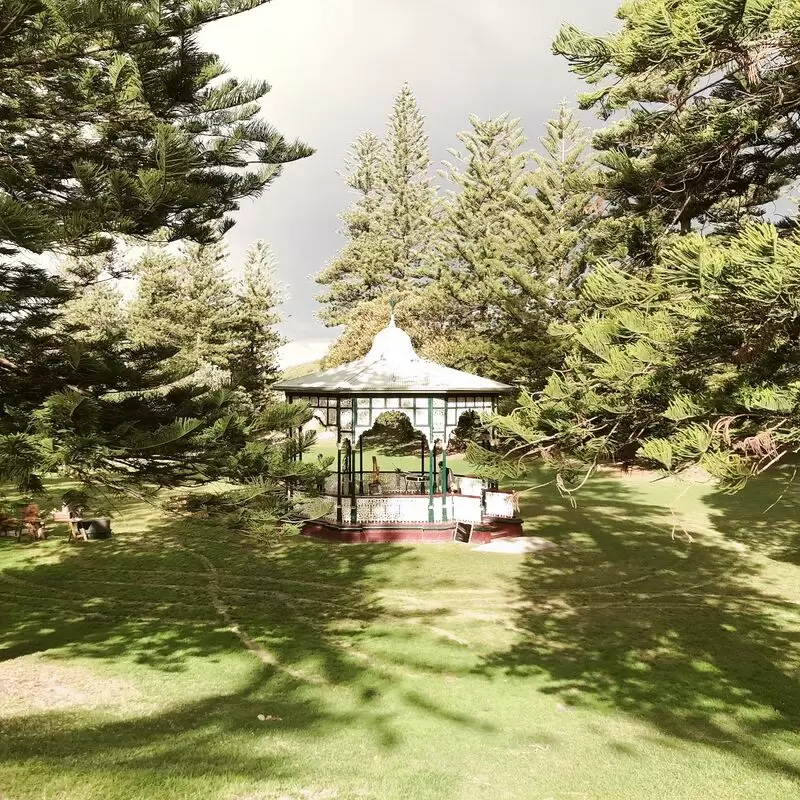 26. Toowoon Bay Beach

Toowoon Bay Beach is a hidden gem on the Central Coast that is bursting with natural beauty. The crystal clear waters, pristine sands and adjacent park make it an irresistible place for visitors to relax. This uncrowded paradise is ideal for families and offers safe swimming conditions.

An insider tip: late afternoons here are magical - the tranquil and enchanting sunset will leave you speechless. Also, the charming Long Jetty, known for its picturesque views, is only a 5-minute drive away. You should not miss it!

Toowoon Bay Beach
Toowoon Bay

Monday - Sunday: Open 24 hours
27. Piles Creek loop
With its scenic landscapes and spectacular views, the Piles Creek Loop on the Central Coast is a nature lover's paradise. Hike through verdant forests, majestic waterfalls and vibrant creeks. After sunset, look for the enchanting fireflies, a secret that eludes most tourists. The nearby Girrakool picnic area is ideal for a relaxing end to your adventurous day of hiking. So the Central Coast offers a perfect blend of thrills and tranquility on the Piles Creek Loop and beyond!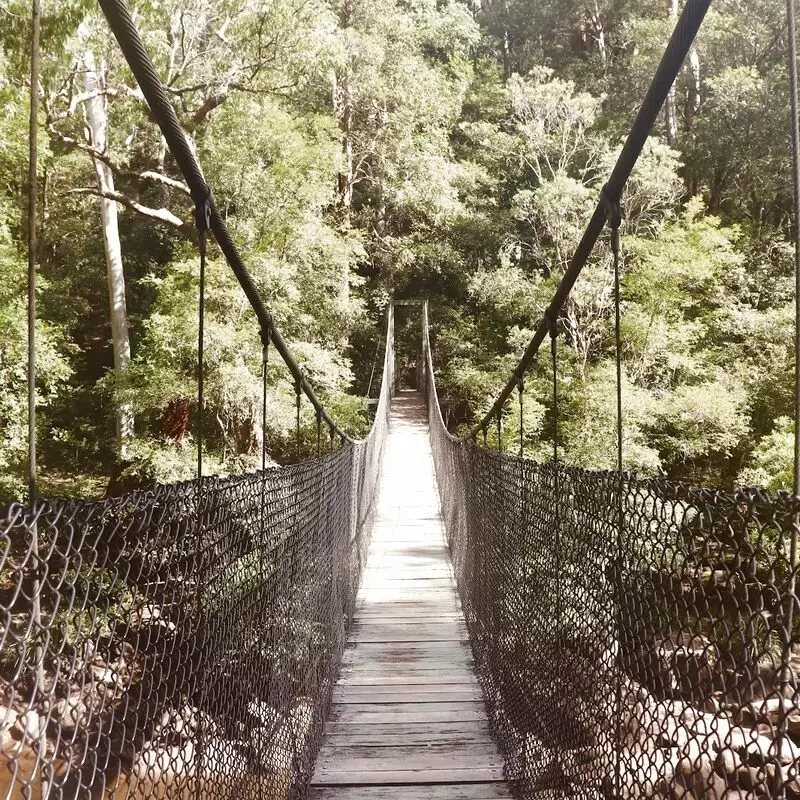 28. Wamberal Lagoon Nature Reserve
Immerse yourself in the peace and serenity of Wamberal Lagoon Nature Reserve, a hidden gem of Australia's Central Coast. Exotic flora beckons the botany lover, while remarkable bird species appeal to the chirper in you. Home to threatened ecological communities and Aboriginal cultural heritage, the reserve will captivate you. End your visit with a quiet stroll on nearby Terrigal Beach. Keep an eye out for sugar gliders at dusk!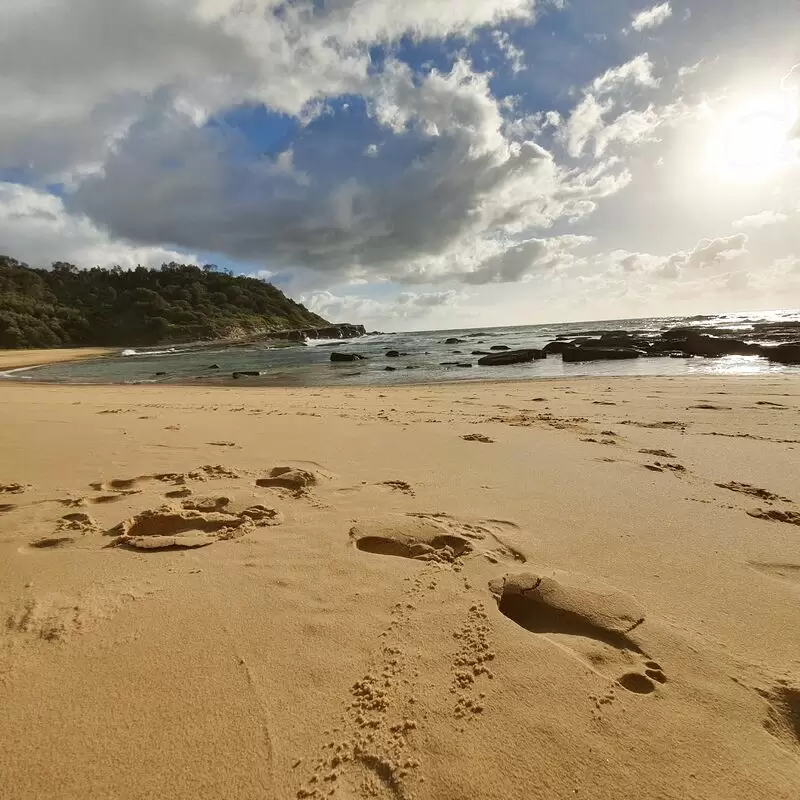 Wamberal Lagoon Nature Reserve

Best Time to Visit Central Coast
The best time to visit Australia's Central Coast is spring (September to November) and fall (March to May), when the weather is pleasant and temperatures moderate, providing ideal conditions for outdoor activities and sightseeing. The less crowded autumn also offers unique festivals and events.
Annual Weather in Central Coast
Central Coast 3-Day Forecast
Tue, 07 November
Night
57 °F
14 °C
0%
Morning
57 °F
14 °C
0%
Afternoon
72 °F
22 °C
0%
Evening
65 °F
18 °C
0%
Wed, 08 November
Night
59 °F
15 °C
0%
Morning
61 °F
16 °C
0%
Afternoon
78 °F
26 °C
0%
Evening
69 °F
21 °C
66%
Thu, 09 November
Night
62 °F
17 °C
0%
Morning
63 °F
17 °C
0%
Afternoon
79 °F
26 °C
0%
Evening
66 °F
19 °C
76%
Questions & Answers

How to reach Central Coast from Sydney?

The fastest and most convenient way to travel from Sydney to Australia's Central Coast is by car. The drive via the M1 Pacific Motorway takes about 1.5-2 hours. Alternatively, you can take a direct train from Sydney Central Station, which usually takes about 90 minutes. Another popular option is to take a ferry from Palm Beach to Ettalong, which offers stunning views of the coast. With these modes of transportation, you have the opportunity to explore numerous charming towns and beaches along the Central Coast.

What local cuisine is the Central Coast known for?

Australia's central coast is famous for its fresh, locally produced seafood. Thanks to the extensive coastline, there is plenty of fish, oysters and prawns straight from the sea. Hungry visitors can enjoy a plate of king prawns and Sydney Rock oysters at local seafood restaurants, often served with a delicious, fresh local wine. In addition, the region is home to a growing number of renowned boutique breweries and distilleries that add to the region's culinary appeal.

Is Central Coast suitable for family vacations?

The Central Coast is undoubtedly an ideal destination for family vacations. With a wide range of family-friendly activities such as swimming on beautiful sandy beaches, hiking in the lush national parks, visiting the Australian Reptile Park and exploring the local markets, there is something for everyone. Accommodation options are also varied to meet the diverse needs of families - from luxury resorts to family-friendly campgrounds. The city's convenient location north of Sydney makes it easy to reach for most travelers.

How safe is Central Coast for tourists?

Central Coast, Australia, is largely safe for tourists. Although the crime rate is low, petty theft or burglary can occur, so it is advisable to secure valuables and cars. Wildlife such as snakes and sharks can pose a threat, so tourists should be aware of warnings and guides when exploring in the wild. Local authorities will be happy to provide information on current safety measures. As with any trip, common sense and safety precautions will enhance the travel experience.

What are the unique animal species in Central Coast?

Australia's Central Coast is home to a variety of unique wildlife. It is a paradise for kangaroos, koalas and colorful birds such as rosellas and kookaburras. Dolphins and sea turtles can be spotted in the clear waters, while the dense forests are home to platypuses and spotted boobies. Exotic insects such as the giant cockroach can also be seen here. The diversity of wildlife on the Central Coast adds to its appeal as a biologically diverse and ecologically rich destination.

Are there any self-guided tours in Central Coast?

Yes, there are self-guided tours on Australia's Central Coast. The Bouddi Coastal Walk is a popular self-guided tour that passes several beautiful beaches and lush rainforests. Norah Head Lighthouse offers a self-guided history tour, while the Central Coast Marine Discovery Centre offers a self-guided exploration of local marine life. The Gosford Regional Gallery also offers guided walking tours of its beautiful Japanese garden. They all offer a range of enriching experiences and can be explored at your own pace.

How is the nightlife in Central Coast?

Nightlife on Australia's Central Coast is lively yet relaxed. There is a diverse range of bars, pubs and clubs for those looking for a lively night out. If you prefer a quiet night, you can opt for a quiet dinner at a waterfront restaurant or a romantic walk along the beautiful beaches. For live music lovers, the venues where local bands perform offer a unique flair to the region's nightlife. It's a balanced mix of lively entertainment and laid-back coastal flair.

How can I get around the Central Coast?

The Central Coast can be explored in different ways. Renting a car is the most convenient option, as it gives you the flexibility to visit different places at your own pace. Many tourists also opt for cycling, as there are numerous bike paths. Public transportation, including buses and trains, is also a good option. For attractions on the water, there are numerous ferry services. For those who want a structured itinerary, guided tours on foot or by bus are the best choice.

Can I go camping in Central Coast?

Yes, you can definitely camp on the Central Coast. There are many beautiful campgrounds here, such as Bouddi National Park, which offers camping by the sea. Here you can wake up to the sound of the waves and hike through the lush forests. If you're a fan of calmer waters, then Basin Campground is for you. It is located right on a peaceful lagoon and offers a tranquil setting to relax in nature.

What is the average budget for a trip to Central Coast?

The average budget for a trip to Australia's Central Coast can vary greatly depending on the traveler's preferences. For a mediocre experience, visitors can spend between $150 and $200 AUD per day. This covers modest accommodations, meals, transportation and a few sightseeing attractions. However, for luxury accommodations, fine dining and private tours, the budget will be significantly higher. It is recommended to plan and adjust the budget according to the desired travel experience.

Is Central Coast a pet friendly destination?

Yes, the Central Coast in Australia is a pet-friendly destination. The region offers several accommodation options where pets are welcome, including campgrounds, cottages, and luxury resorts. There are also several off-leash beaches and parks that are perfect for outdoor activities with your four-legged friend. However, if you are planning to visit with pets, you should always check the individual policies of the accommodations and attractions.

Is the tap water safe to drink in Central Coast?

Yes, tap water on Australia's Central Coast is considered safe to drink. The water quality meets Australia's strict drinking water guidelines, which are among the most stringent in the world. It is treated and tested regularly to ensure it is free of harmful bacteria and chemicals. However, taste can vary from place to place due to differences in treatment processes and source water. In most parts of the Central Coast, you can drink water from the tap without hesitation.

Where can I find transportation schedules and maps?

Find timetables and maps for the Central Coast, Australia, on the official website or mobile application of Transport for New South Wales. There you will find comprehensive information, including bus, train, and ferry schedules, as well as route maps. Travel agencies and tourist information centers in central cities also offer these resources, especially for tourists.

How accessible is Central Coast for people with disabilities?

Australia's Central Coast is accessible to people with disabilities. The region is committed to improving access to public spaces and tourism services for people with disabilities. It offers accessible accommodations, beaches with mobility mats and facilities for wheelchair users, and public transportation that caters to people with mobility challenges. Several sights and attractions are also accessible to wheelchair users, so that everyone can enjoy what the Central Coast has to offer.

What type of clothes should I pack for Central Coast?

When packing for Australia's Central Coast, consider the temperate climate. Lightweight, breathable clothing is appropriate for the warm summer months. Be sure to pack swimwear for the beautiful beaches. For the cooler winter months, pack several layers, such as long-sleeved shirts, sweaters and a light jacket. Even though rain is relatively common, it is more likely in the winter, so pack a light raincoat. Also, don't forget sun protection such as a hat, sunglasses and sunscreen.

Do I need to take any vaccinations before visiting Central Coast?

While there are no specific vaccinations required for tourists in Australia, it is always advisable to keep up to date with routine vaccinations such as measles-mumps-rubella (MMR), diphtheria-tetanus-pertussis, chickenpox, polio and the annual flu shot. Because Australia is at high risk for animal-borne diseases, you should also consider rabies vaccination. Always consult with your doctor before traveling. Please remember to bring enough medication if you already have a medical condition.

What are the emergency contact numbers in the Central Coast?

On Australia's Central Coast, dial "000" for immediate police, fire or ambulance assistance. For non-emergency police assistance, call "131 444." If you have a life-threatening or time-sensitive medical emergency, call the ambulance service at "13 12 33". If you do not need urgent medical help, you can call healthdirect at 1800 022 222. Give the operator as much information about your situation and location as possible.

Can I rent a bike or car in Central Coast?

Yes, of course! Both bike and car rentals are conveniently located on Australia's Central Coast. For bike lovers, there are several bike rentals throughout the region that offer different types of bikes. For those who prefer to drive themselves, several car rental agencies, both international chains and local companies, offer a wide range of vehicles. In either case, I recommend booking in advance to secure your preferred choice.

Are there guided tours available for the natural parks?

Yes, there are several guided tours available for the nature parks on Australia's Central Coast. These tours offer a great opportunity to explore the vibrant flora and fauna of this region. Whether you prefer to hike in scenic Bouddi National Park, bird watch in Wyrrabalong National Park, or explore the wildlife in Brisbane Water National Park, there is a guided tour to suit your interests. These tours can last anywhere from a few hours to a full day and are usually accompanied by expert guides.

What are the general opening hours for restaurants on the Central Coast?

Most restaurants on Australia's Central Coast are generally open from late morning to late evening. The usual opening time is between 11 a.m. and 10 p.m., but can vary depending on the establishment. Some eateries and cafes open earlier for breakfast, often around 7am. It should be noted that many establishments close for a few hours in the afternoon before reopening for dinner. Always check the opening hours of restaurants in advance, as they can also vary depending on the day of the week.

Can tourists visit local farms in the Central Coast?

Yes, tourists can visit local farms on Australia's Central Coast. These farms offer a range of experiences, from guided tours to fruit picking to a behind-the-scenes look at the farm. "The Food Farm" and "Grace Springs Farm" are particularly popular, where visitors can learn about sustainable agriculture, interact with animals and even buy fresh produce. This is a great way to understand the region's agriculture while experiencing the beautiful landscape.

Are there any wellness retreats based on the Central Coast?

But safe! There are several wellness retreats on Australia's Central Coast that focus on holistic well-being. One of these is the Kims Beachside Retreat, which offers a tranquil seaside retreat for relaxation and self-discovery. The Central Coast is also home to the renowned Living Valley Health Retreat, where guests can enjoy customized wellness programs amid lush landscapes. The Noonaweena resort offers wellness packages that include yoga, meditation and gourmet cuisine, perfect for rejuvenating the body and mind.

What is the availability and quality of public transport in Central Coast?

There are various forms of public transport on Australia's Central Coast, including trains, buses and ferries. They are reliable and generally well maintained, and provide frequent connections to major cities such as Sydney and Newcastle. However, in some rural and coastal areas, connections are less frequent. Plan your trip in advance to ensure seamless connections. Overall, public transportation is an efficient and affordable way to explore the region.

Feedback

I hope you found this article informative and helpful. I'm eager to improve the content and make it even more valuable for you. If you have any feedback or suggestions, I would love to hear from you.

Do you have any tips or hidden gems that you think should be added to the list? Are there any areas that you feel could use more explanation or clarification?

Your input is greatly appreciated and will help us to continue providing high-quality content that meets your needs and interests. Please feel free to share your thoughts.