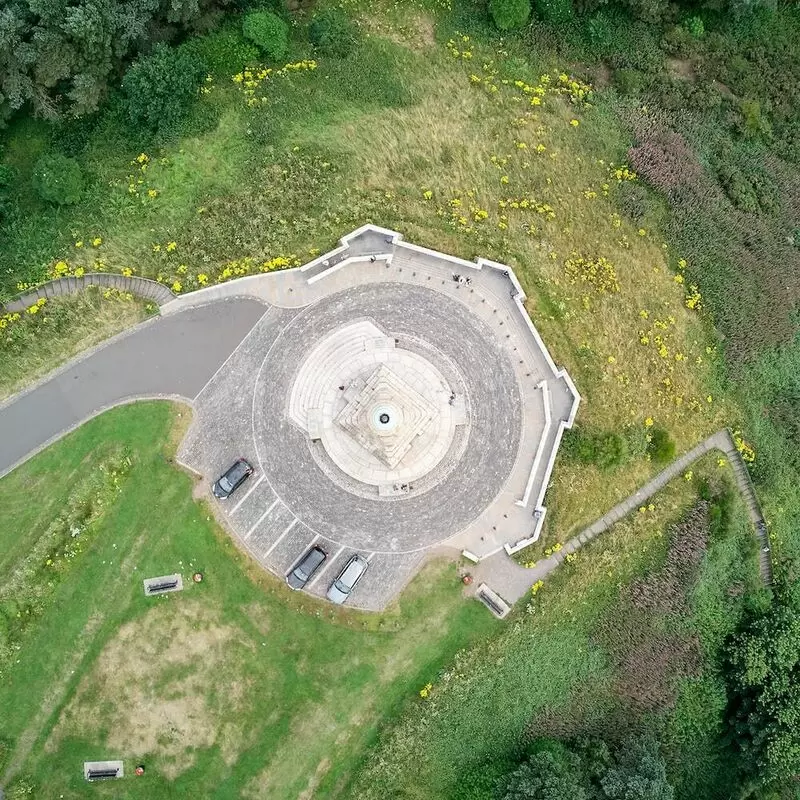 1. Glamis Castle
Just a short drive from Dundee is the alluring, historic Glamis Castle. This is not only a castle, but also the place where Macbeth was inspired and the birthplace of the Queen Mother. Stroll through the authentic rooms where centuries of history and royal stories come alive. Don't miss the Italian Garden, a hidden gem behind the castle. While you're in the area, be sure to also visit the nearby Meigle Sculptured Stone Museum for a unique cultural experience.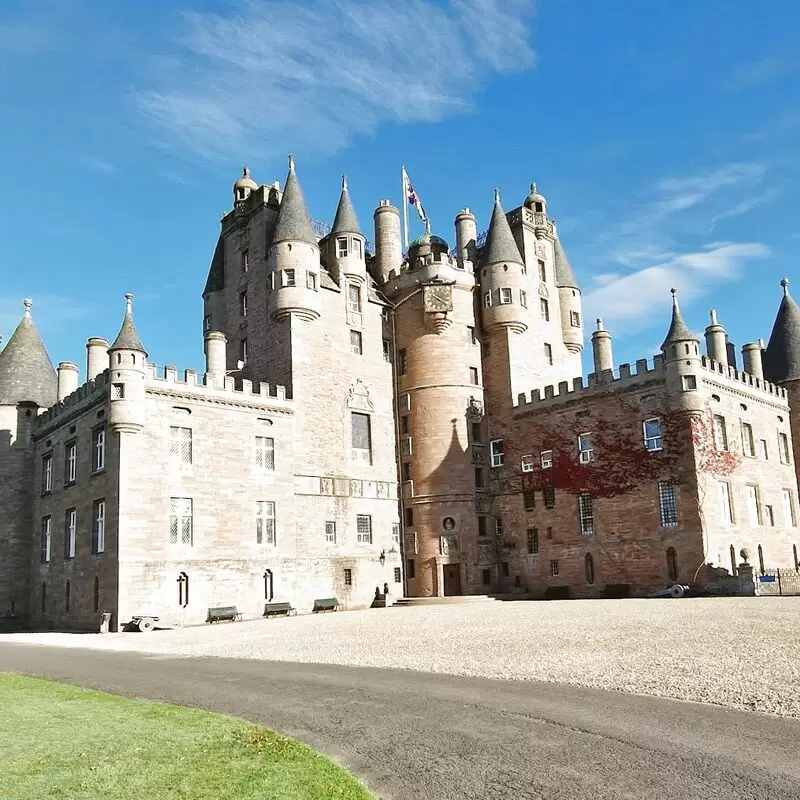 Glamis Castle
Forfar
Monday - Sunday: 10:00 AM – 4:00 PM
2. Scone Palace
Immerse yourself in Scotland's history at the magnificent Scone Palace, once the coronation site of all Scottish kings. Stroll through lavishly appointed rooms, marvel at rare artifacts, and roam the expansive gardens. Don't miss the hedge maze, designed like a tartan pattern - a delightful change of pace! Nearby, experience the wilds of Perthshire's Big Tree Country, visit Black Watch Castle, or follow the rising tide on the Firth of Tay - all close by.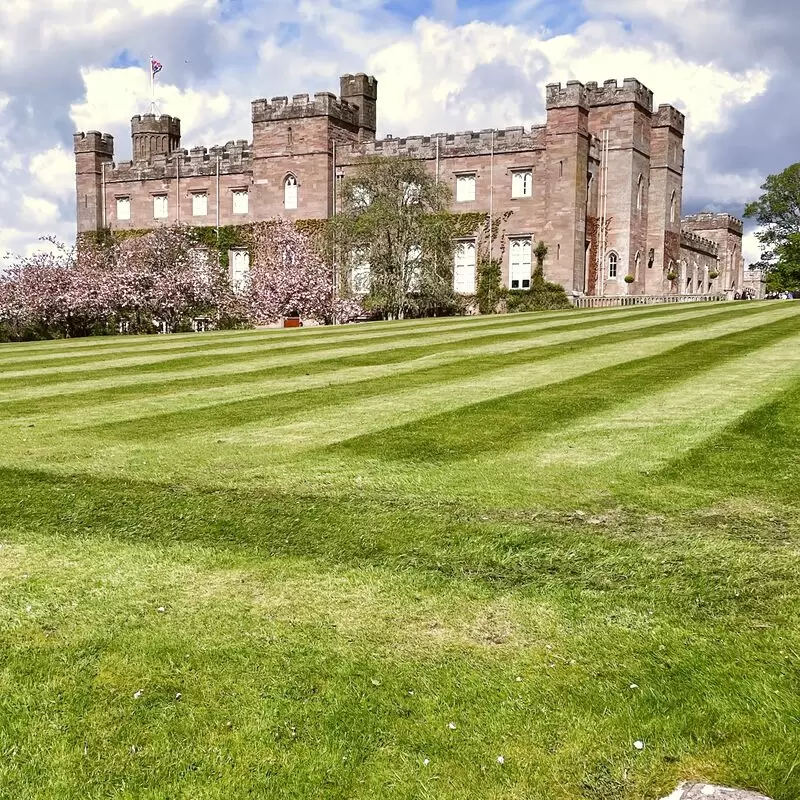 Scone Palace
Perth
Monday - Sunday: 10:00 AM – 5:30 PM
3. Discovery Point and RRS Discovery
Explore maritime history at Discovery Point and on the RRS Discovery, where Captain Scott's historic Antarctic expedition began. Board the Discovery ship, where you'll learn about the harsh realities of polar exploration through exciting exhibits. Enjoy magnificent views of the water from the iconic tower. It's best to plan your visit for sunset. This is a sight not to be missed! Nearby, you can visit the V&A Dundee, Scotland's first design museum showcasing innovative Scottish creativity and the best of the international design world.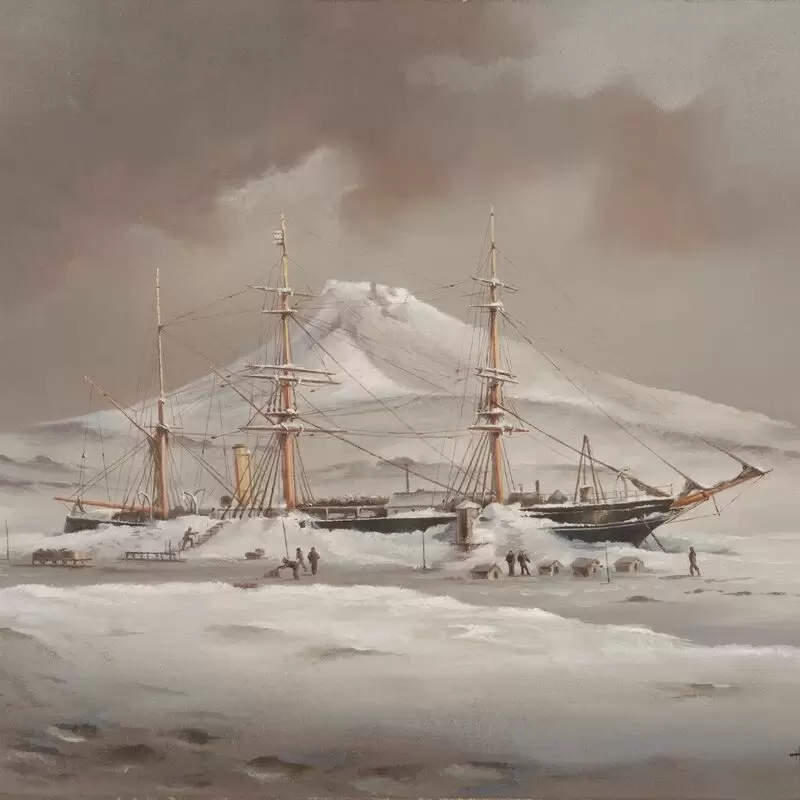 Discovery Point and RRS Discovery
Riverside Drive, Dundee
Monday - Saturday: 10:00 AM – 6:00 PM
Sunday: 11:00 AM – 6:00 PM
4. St Andrews Castle
A visit to St Andrews Castle is like a trip back in time. This 13th-century fortress is filled with stories of Scottish kings and echoes of religious conflict. The eerie bottle dungeon and bold siege mine offer an authentic medieval experience. The view of the North Sea from the cliffs will leave you speechless. Just a short walk away you'll find the ruins of St. Andrews Cathedral, another monumental testament to Dundee's rich history. Don't forget to have a snack in one of the nearby cafes!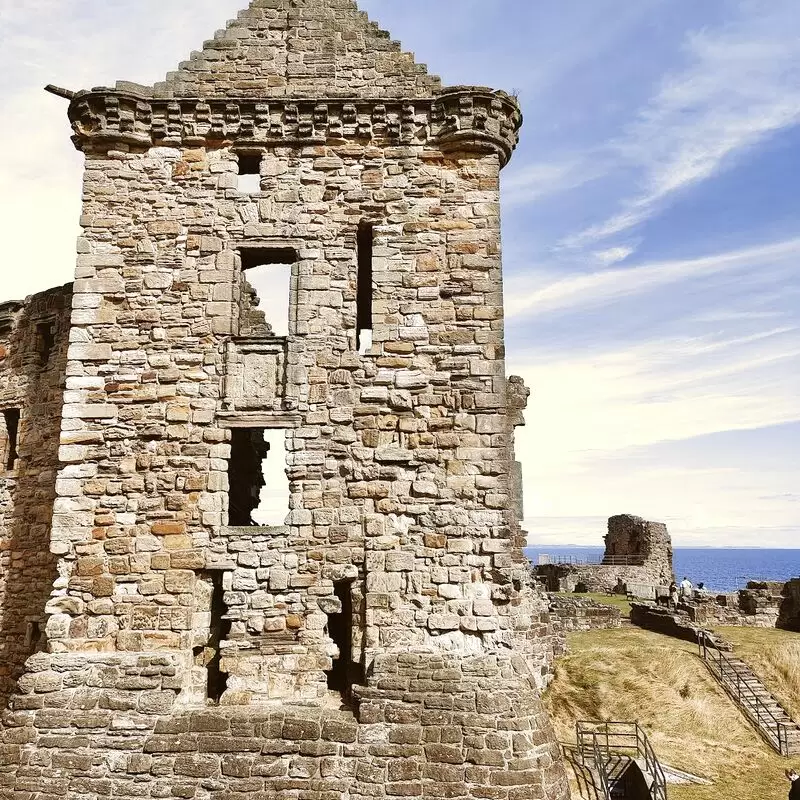 St Andrews Castle
The Scores, St Andrews
Monday - Sunday: 9:30 AM – 5:30 PM
5. St Andrews Cathedral
A trip to Dundee is not complete without admiring the ruins of St. Andrews Cathedral. Once the largest church in Scotland, its stones tell stories of royalty, religion and romance. Don't forget to climb the tower of St. Rule for breathtaking views of the city and coast. Nearby is St. Andrews Castle, whose infamous "bottle dungeon" and exciting siege stories add to the historical richness of your visit.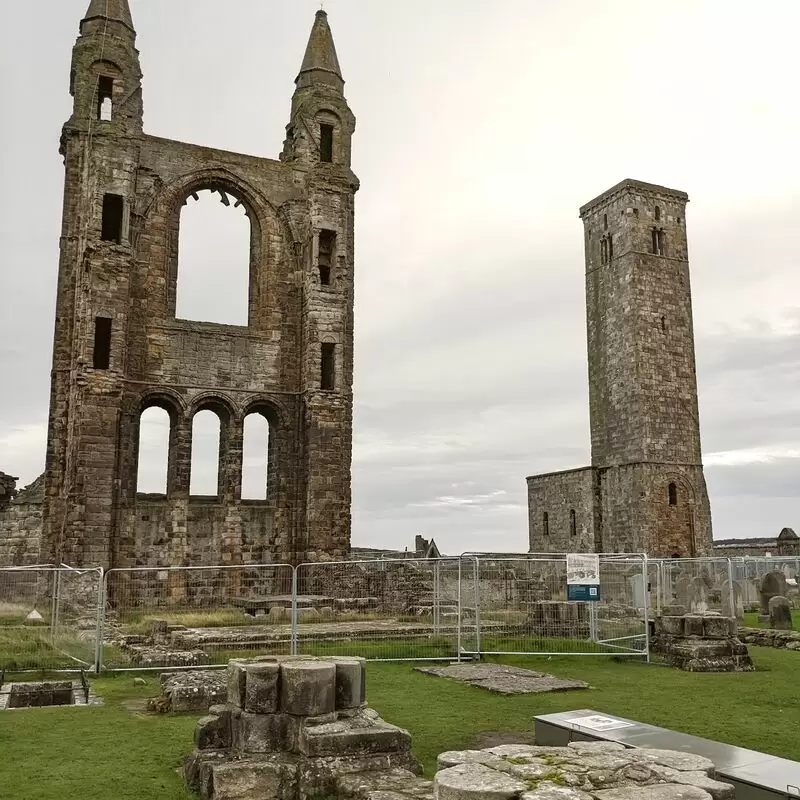 St Andrews Cathedral
The Pends, St Andrews
Monday - Sunday: 10:00 AM – 5:30 PM
6. Dundee Law
Experience the ultimate viewpoint at Dundee Law, the highest point in the city. Walk along the path and enjoy the panoramic view of the cityscape, the River Tay and the surrounding area. The ancient fortification, appreciated by the Iron Age people, is a unique place where history and nature are intertwined. Don't miss the war memorial on the summit, beautifully illuminated at night. Nearby, explore historic Balgay Park with its Victorian-era Mills Observatory. Take the opportunity to immerse yourself in Dundee's past while enjoying the beauty of nature.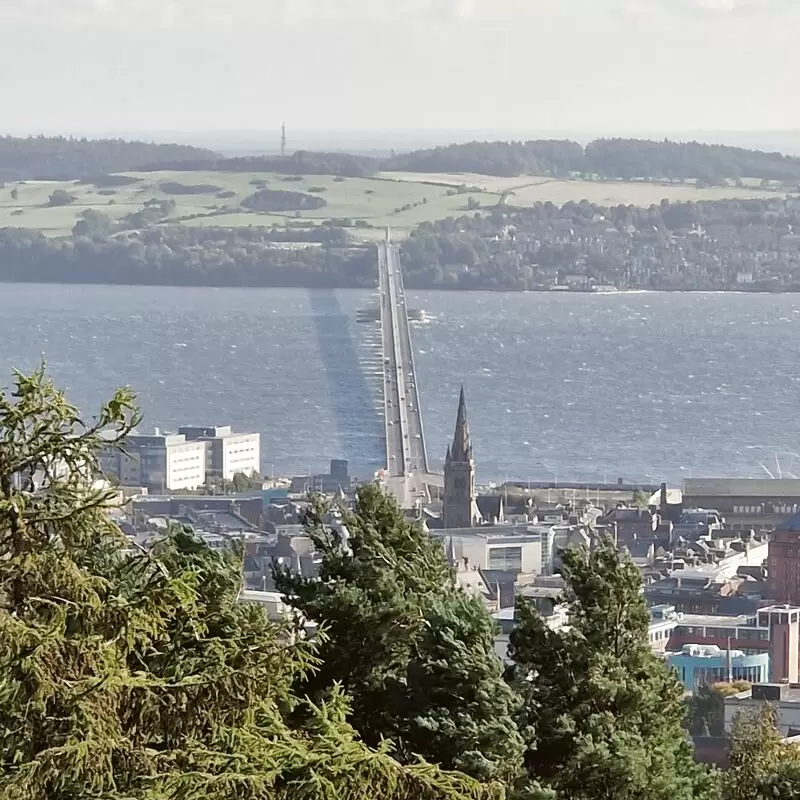 Dundee Law
Law Road, Dundee
Monday - Sunday: Open 24 hours
7. Arbroath Cliffs
The Arbroath Cliffs are a hidden gem in Dundee. They are not only of breathtaking, rugged beauty, but also a paradise for wildlife lovers. Watch passing puffins, kittiwakes and even dolphins! The paths along the cliffs give the feeling of floating above the vast, shimmering North Sea. A dream for every photographer. Nearby, you can experience the historical significance of Arbroath Abbey, where Scotland's Declaration of Independence was signed in 1320. It is an enchanting blend of natural beauty and historical resonance.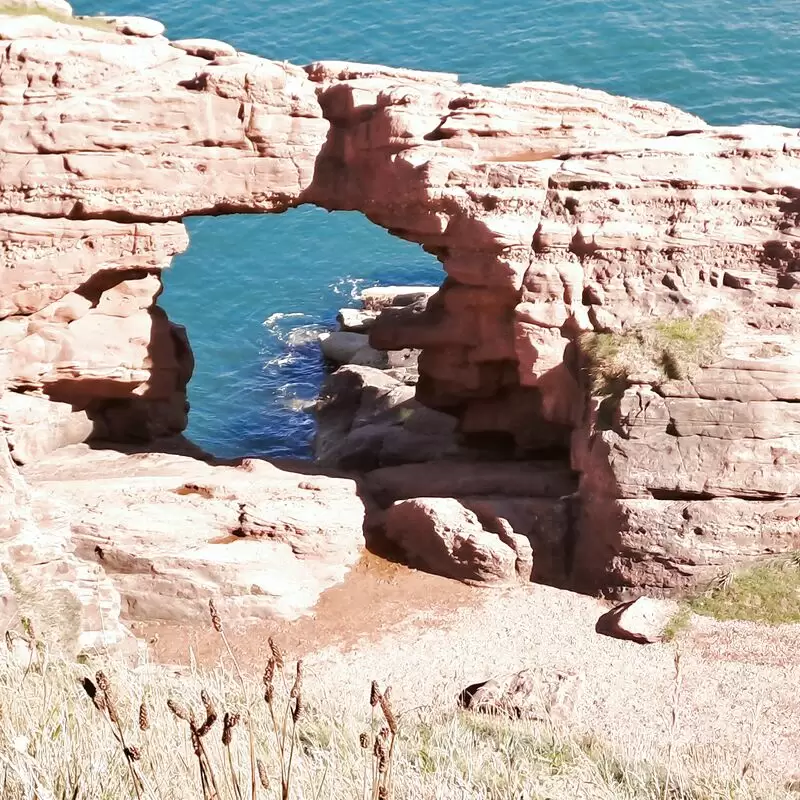 Arbroath Cliffs
Arbroath
Monday - Sunday: Open 24 hours
8. The McManus Dundee's Art Gallery & Museum
Immerse yourself in Dundee's rich history at McManus: Dundee's Art Gallery & Museum. In this Gothic Revival-style building, you can explore eight galleries with collections spanning the past 400 years. But it's not all about times past: The museum's contemporary artworks proudly display Dundee's vibrant cultural scene. Check out the lesser-known skeleton of the Tay whale, a real crowd-pleaser! Just steps away, you can enjoy panoramic views of the city from Dundee Law, an ancient hilltop fortress.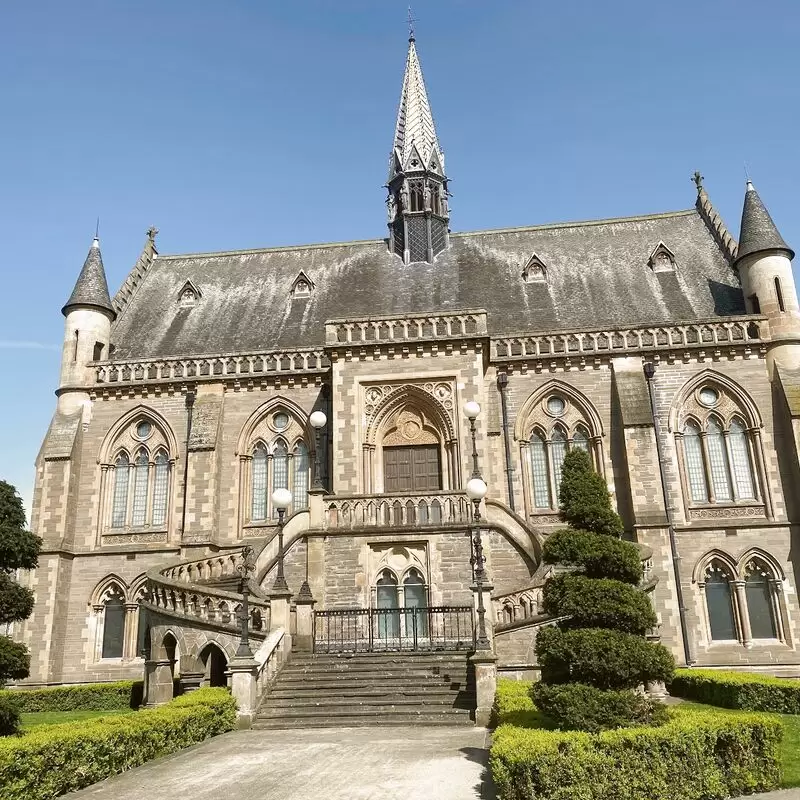 The McManus Dundee's Art Gallery & Museum
Albert Square, Meadowside, Dundee
Monday - Saturday: 10:00 AM – 5:00 PM
Sunday: 12:30 – 4:30 PM
9. Scotland's Secret Bunker
Discover Scotland's secret bunker in Dundee, an eerie Cold War-era relic hidden 100 feet underground. Traverse the maze-like tunnels and rooms once designed to house key personnel in the event of nuclear war. Experience the eerie atmosphere and impressive exhibits that give you a unique glimpse into history. This fascinating destination is just a stone's throw from the stunning Tentsmuir Forest, which offers extensive hiking trails and wildlife viewing. Don't miss out on these contrasting experiences!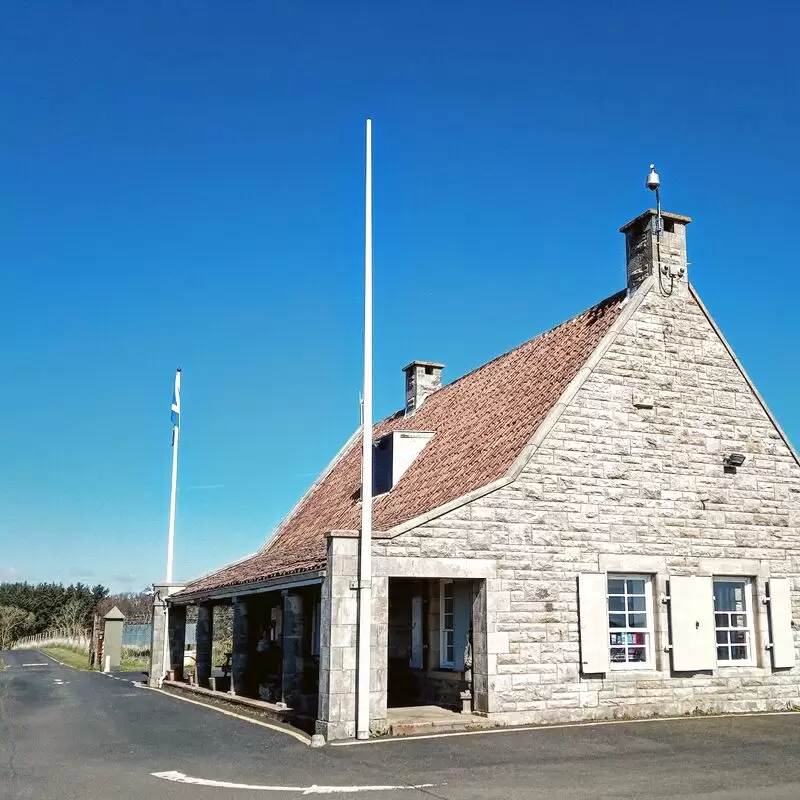 Scotland's Secret Bunker
Scotland's Secret Bunker, St Andrews
Monday - Sunday: 10:00 AM – 5:00 PM
10. V&A Dundee
Visit the V&A Dundee, the design museum that's making an international splash. Here you can explore Scotland's remarkable contributions to the world of design - from video games to fashion. Be mesmerized by the stunning exterior, a modern marvel inspired by the sea cliffs! The location on the River Tay offers breathtaking views. Nearby is the iconic RRS Discovery ship and the lively Slessor Gardens, adding to your cultural excursion in Dundee.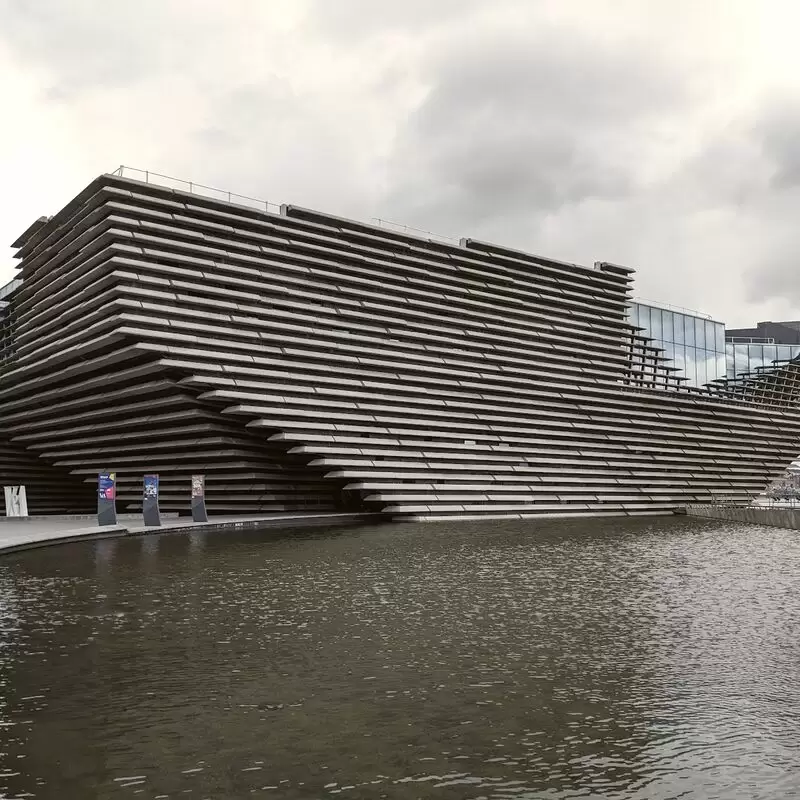 V&A Dundee
1 Riverside Esplanade, Dundee
Monday - Sunday: 10:00 AM – 5:00 PM
11. Camperdown Wildlife Centre

Experience the call of the wild right in the heart of Dundee at Camperdown Wildlife Centre. In a tranquil forest setting, you can get up close and personal with bears, wolves and stunning birds of prey. Be sure to arrive early for feeding times - it's a truly captivating spectacle.

Insider tip: Not only are there animals here, but there's also a fantastic adventure playground for the little ones! Just around the corner is the impressive Camperdown Park - the largest public park in Dundee.

Camperdown Wildlife Centre
Camperdown Country Park, Coupar Angus Road, Dundee

Monday - Sunday: 10:00 AM – 4:30 PM
12. Arbroath Abbey
Arbroath Abbey is of great historical importance. It is the birthplace of the "Declaration of Arbroath", the Scottish claim to independence. The atmospheric ruins and breathtaking views from the abbey church will enchant you. Play detective and try to find Abbot's House, a rare 13th-century relic. Nearby, you can experience Kerr's Miniature Railway, Scotland's oldest miniature railroad, which has offered a delightful seaside ride since 1935. You should not miss it!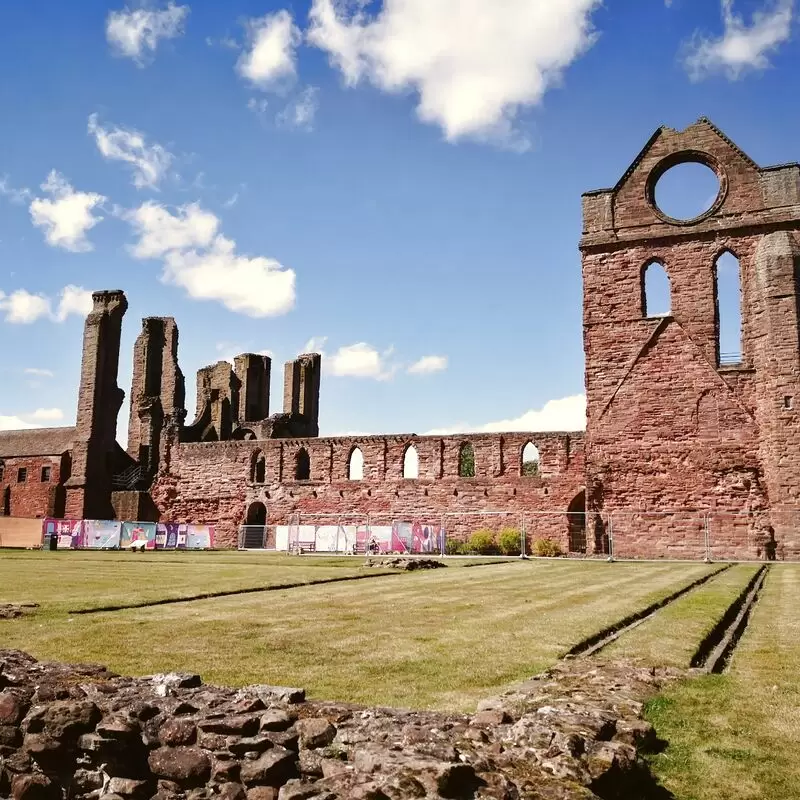 Arbroath Abbey
Abbey Street, Arbroath DD11 1EG
Monday - Sunday: 9:30 AM – 5:30 PM
13. Broughty Castle Museum
A visit to Broughty Castle Museum in Dundee is like a trip back in time. Located on the banks of the River Tay, the 15th-century castle offers panoramic views of Dundee and the surrounding areas. Experience the fascinating exhibits on local wildlife, history and art. Since admission is free, it's a must-see for travelers on a budget. For beach lovers, Broughty Ferry Beach is just around the corner, perfect for a relaxing stroll after the museum. And did you know that the castle was even used as an ice house in the past?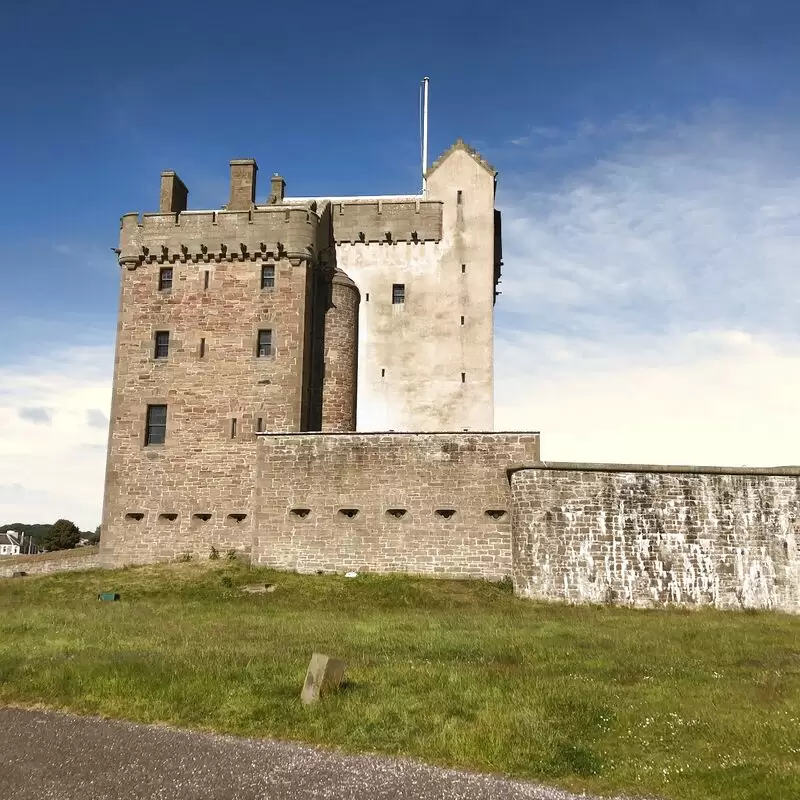 Broughty Castle Museum
Castle Approach, Ferry, Dundee
Monday: Closed
Tuesday - Saturday: 10:00 AM – 4:00 PM
Sunday: 12:30 – 4:00 PM
14. Dundee Museum of Transport
The Dundee Museum of Transport is a must-see with its fascinating collection of vintage cars, railroad memorabilia and antique streetcars, some of which can even be ridden. The museum offers an immersive, historic journey through Dundee's rich transportation heritage. Did you know that Chitty Chitty Bang Bang, the movie stars' car, is also located here? Just a short walk away is the impressive V&A Design Museum, making this area a fantastic center for cultural exploration.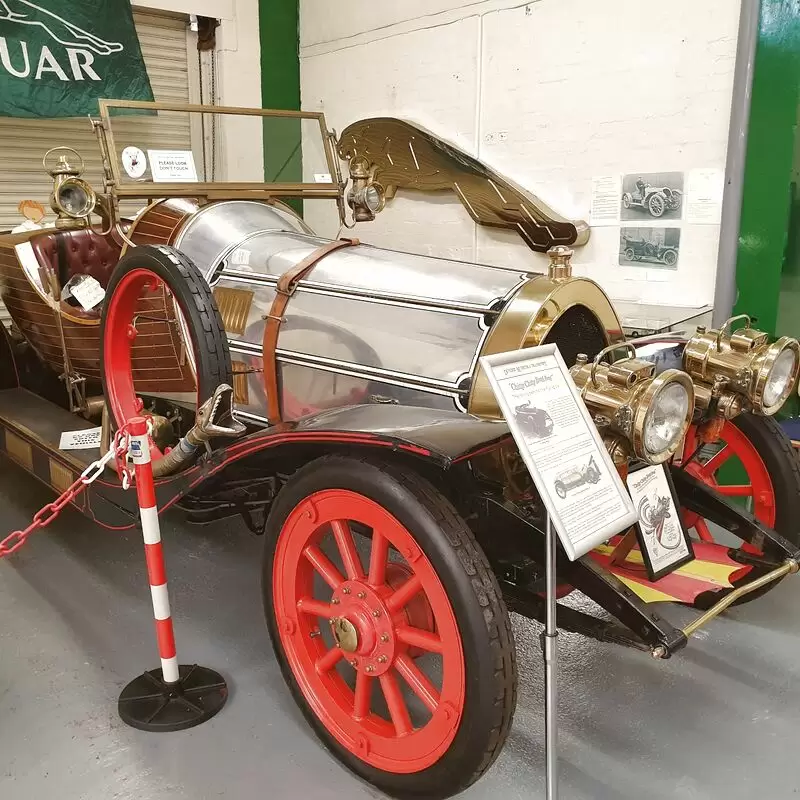 Dundee Museum of Transport
10, Market Mews, Market Street, Dundee
Monday - Sunday: 10:00 AM – 4:30 PM
Tuesday: Closed
15. Branklyn Garden

Every step in Branklyn Garden is like an enchanting journey through a living catalog of rare and exotic plants. It is a horticultural treasure with one of the finest collections of plants in Scotland.

An insider tip: don't miss the Himalayan blue poppies that take the spotlight in May! Nearby, you can visit the historic Queens Bridge or explore the impressive collection of the Perth Museum and Art Gallery, just a 10-minute walk away.

Branklyn Garden
116 Dundee Road, Perth

Monday - Sunday: 10:00 AM – 5:00 PM
16. Reekie Linn Waterfall
Venture into the mystical Scottish wilderness and witness the mighty spectacle of Reekie Linn Waterfall. Surrounded by a dense, enchanting forest, this steep, 100-foot waterfall of the River Isla is a starlet waiting to be admired. Its Scottish name means "smoky waterfall," aptly describing the misty cloud that rises from its bubbling base. Pack a picnic and delight in this unspoiled beauty that has inspired poets for centuries. Nearby are the Alyth Museum, which features local history, and the Meigle Sculptured Stone Museum. This corner of Scotland is full of mysteries to unravel.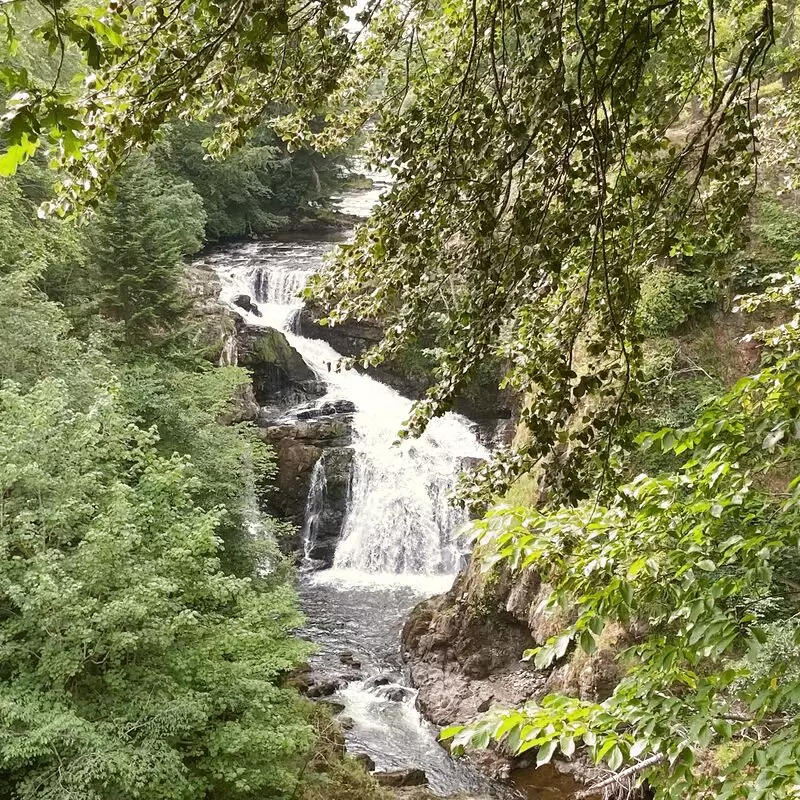 Reekie Linn Waterfall
Alyth, Blairgowrie
Monday - Sunday: Open 24 hours
17. House of Dun & Angus Folk Museum
Explore the grandeur of the Georgian era at the regal House of Dun & Angus Folk Museum. The symmetrical design, secret staircases and captivating stories of the Erskines family will transport you back to the 18th century. Enjoy views of the Montrose Basin Nature Preserve from the mansion's windows. Just a stone's throw away is the Montrose Air Station Heritage Centre, a perfect follow-up visit for history buffs.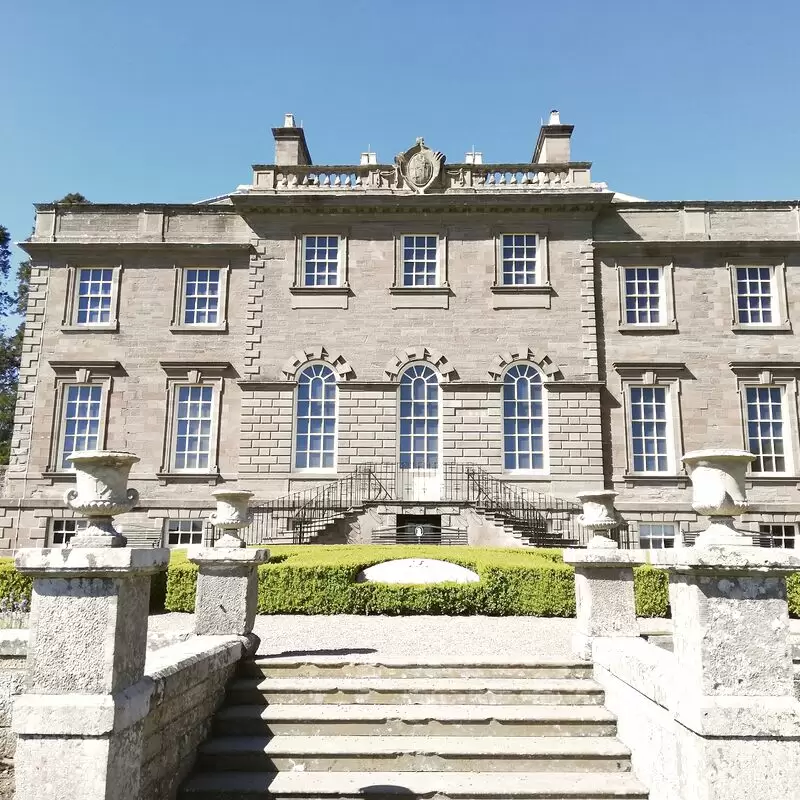 House of Dun & Angus Folk Museum
PFH5+MG, Montrose DD10 9LQ
Monday - Sunday: 10:30 AM – 4:30 PM
18. Dunino Den
Embark on a magical journey to Dunino Den! This rustic woodland in Dundee is a treasure trove of folkloric stories. It's as if you've slipped into a Celtic fairy tale where pagan rituals are said to have taken place. Discover the mysterious rock carvings and the hidden sacred well. The land also whispers ancient secrets. And when you're done, St Andrews, home of golf and the mesmerizing Swilcan Bridge, is just a short drive away. So, pack a picnic and be enchanted.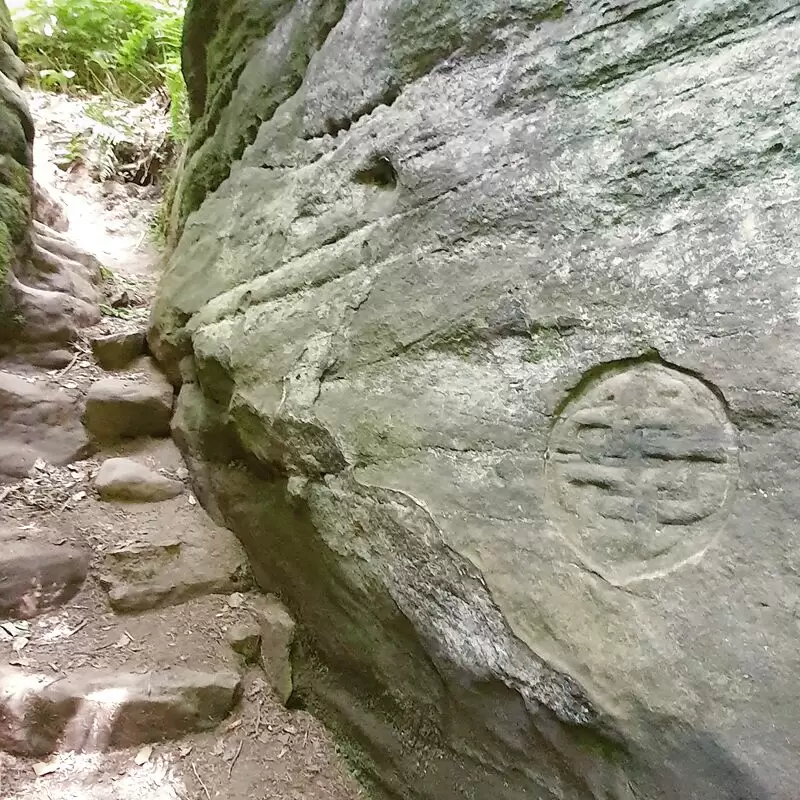 Dunino Den
St Andrews
Monday: Closed
Tuesday - Sunday: Open 24 hours
19. Verdant Works
Step back in time at Verdant Works, an award-winning Victorian jute mill showcasing Dundee's industrial textile heritage. The sights, sounds and even smells offer an authentic experience. But it's not all about jute; you'll also learn about the lives of factory workers. Immerse yourself in history in an original worker's hut! After your visit, a leisurely fifteen-minute walk will take you to the magnificent Discovery Point, the perfect end to your day. Come and feel the pulse of history in Dundee!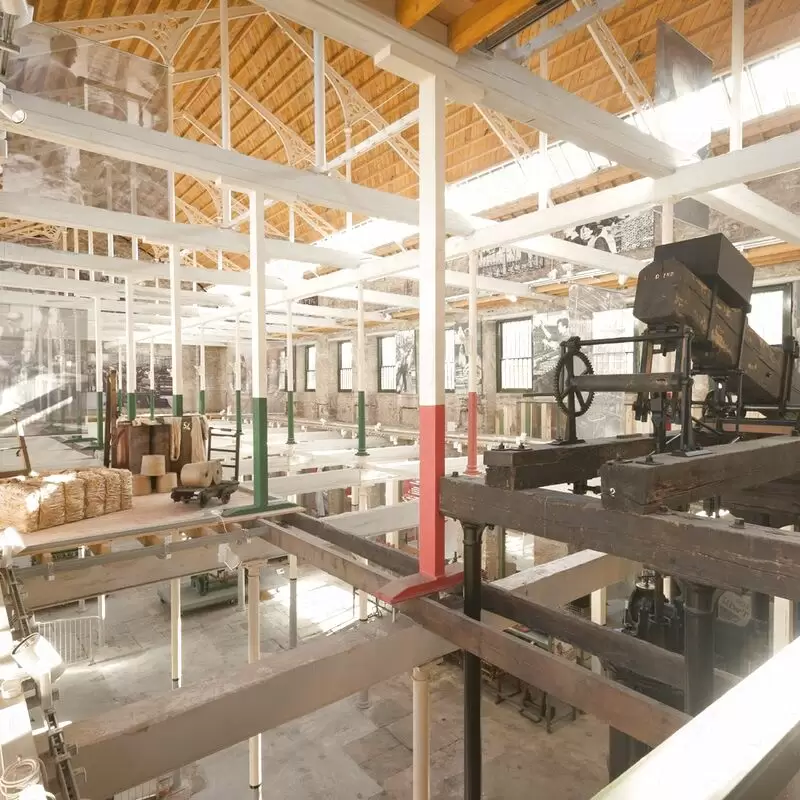 Verdant Works
West Henderson's Wynd, Dundee
Monday - Saturday: 10:00 AM – 6:00 PM
Sunday: 11:00 AM – 6:00 PM
20. Magdalen Green
Magdalen Green, the oldest city park in Dundee, is a treasure trove of Scottish charm. The iconic bandstand plays enchanting local music in summer, punctuating the tranquil serenity of the rolling landscapes. Amid centuries-old trees, breathe in the history and gaze out over the River Tay. Visit the hidden poetry stations, a local secret! Just a short walk away is the West End district, known for its bohemian flair, independent boutiques and trendy cafes. A day in Dundee is not complete without a visit to Magdalen Green!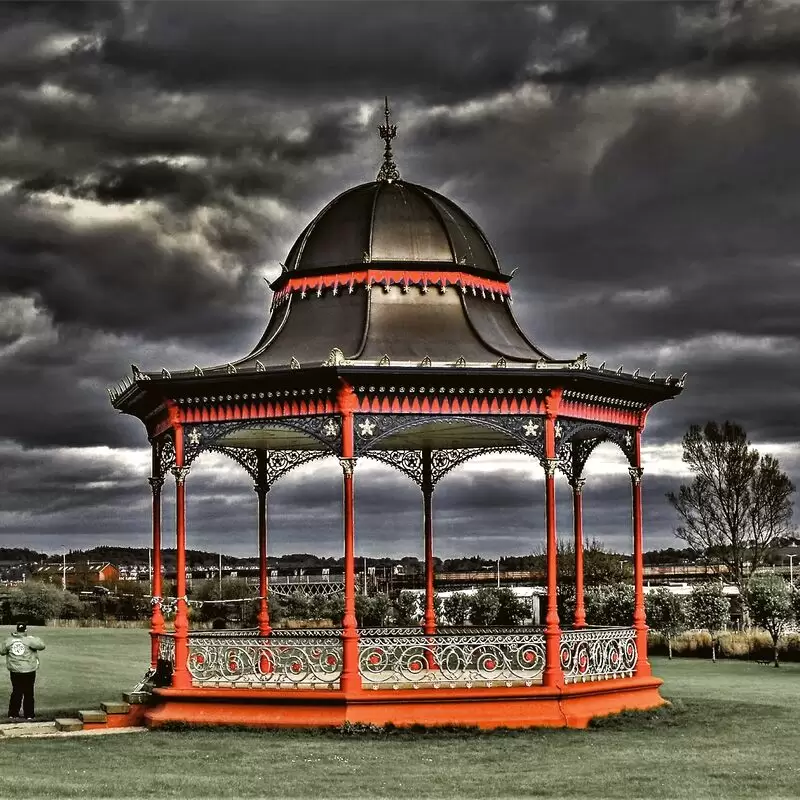 Magdalen Green
97 Magdalen Yard Road, Dundee
Monday - Sunday: Open 24 hours
21. Monikie Country Park
Upgrade your trip to Dundee with a visit to the tranquil Monikie Country Park. This park treats nature lovers to expansive landscapes and tranquil waters perfect for forest walks or water sports. Enjoy the wild scenery and magnificent panoramic views from the famous Ashludie Viewpoint, an often overlooked gem by visitors. Just around the corner, you can experience history and mystery at its finest at the neo-Gothic Barry Mill, where the old water-powered mill wheel still turns.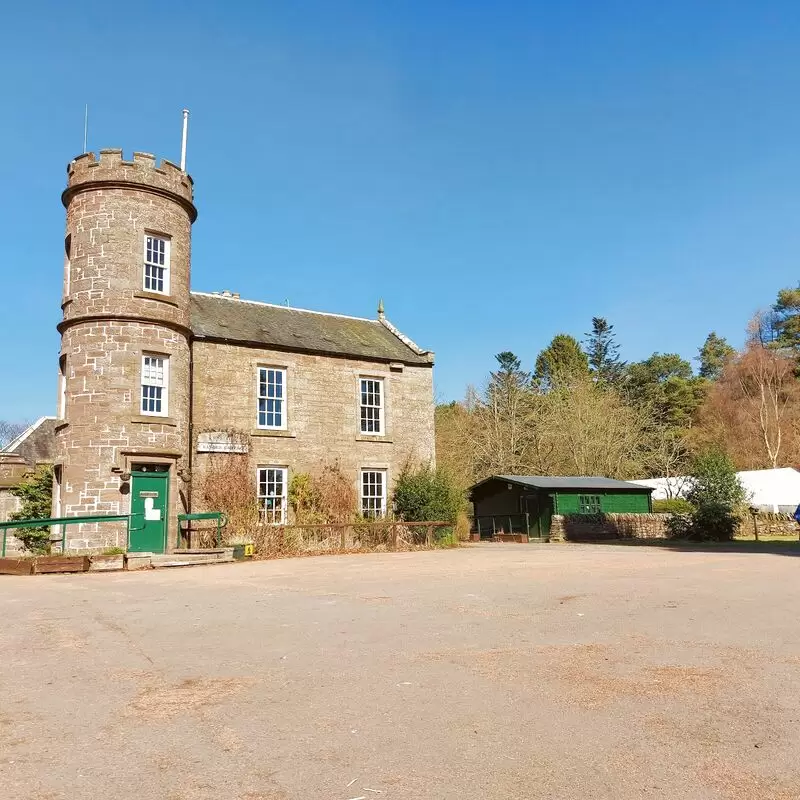 Monikie Country Park
Panmure Road, Dundee DD5 3QN
Monday - Sunday: Open 24 hours
22. University of Dundee Botanic Garden
Immerse yourself in the alluring beauty of the University of Dundee Botanic Garden, a tranquil oasis with a rich collection of plants, trees and a tropical greenhouse. Feel the stress fall away from you as you explore various ecosystems, including a unique rock garden and Scottish native plants. Don't miss Modernist Sculpture, hidden in the heart of the woodland. Also within walking distance is Mills Observatory, the only full-time public observatory in the United Kingdom.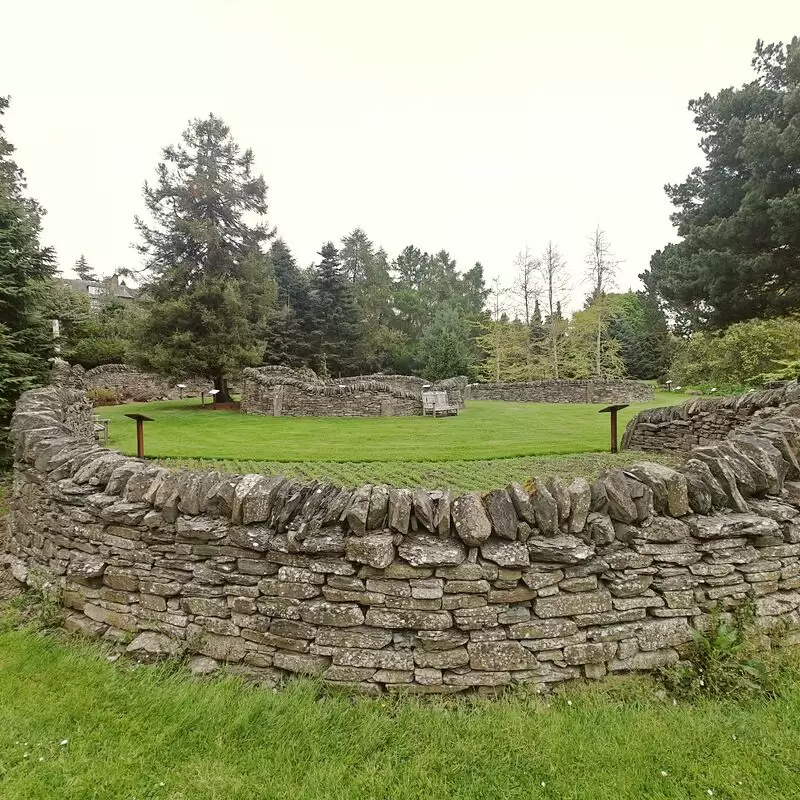 University of Dundee Botanic Garden
University of Dundee, Riverside Drive, Dundee
Monday - Sunday: 10:00 AM – 3:30 PM
23. Camperdown Country Park
Immerse yourself in Dundee's largest public park, Camperdown Country Park. A sprawling sanctuary of more than 400 acres, it's home to a variety of species at the Wildlife Centre, gorgeous botanical trails, and an impressively preserved neoclassical mansion. The park promises panoramic views and scenic picnic areas to relax. Explorers should be sure to find the two-hundred-year-old cedar tree, a hidden gem. Nearby is Mills Observatory, a fascinating exploration of the sky above.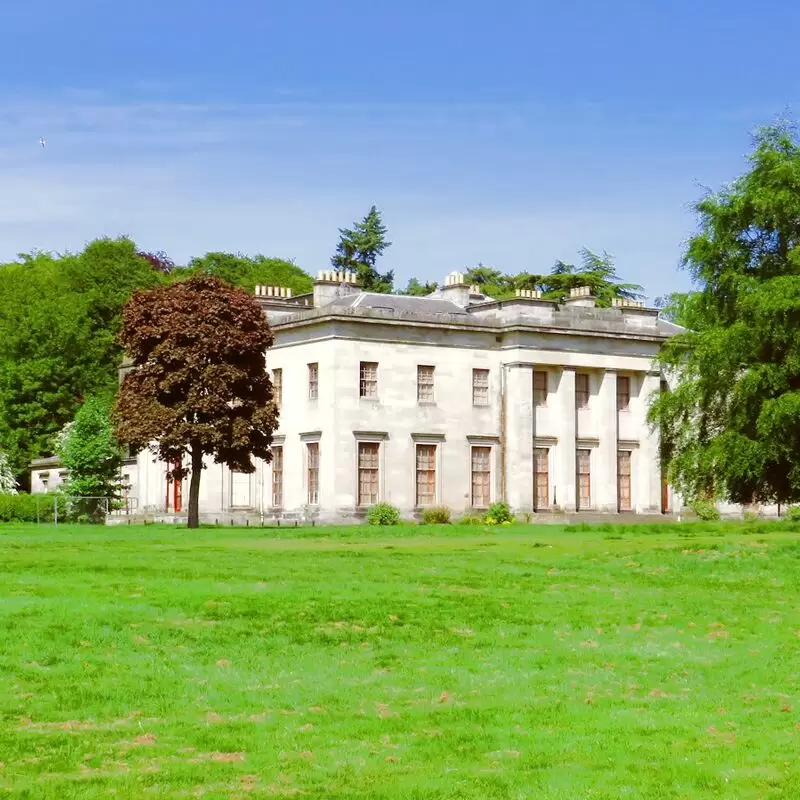 24. HMS Unicorn

HMS Unicorn in Dundee is a captivating snapshot of naval history. As one of the world's oldest wooden ships still afloat from the 19th century, it offers a unique insight into life aboard warships.

Insider tip: Don't miss the captain's cabin. Nearby, you can stroll to Discovery Point and admire the ship RSS Discovery, which ventured to Antarctica and keeps the soul of maritime exploration alive. What a fantastic journey through history awaits you!

HMS Unicorn
South Victoria Dock Road, Dundee

Monday: Closed
Tuesday - Sunday: 10:00 AM – 4:00 PM
25. Slessor Gardens

Slessor Gardens is an open green space perfect for concerts, gatherings and walks while soaking up the atmosphere of the city. In addition to regular events, it also features the Discovery Walk, a tribute to Dundee's explorers with beautifully engraved plaques. Located next to the V&A Museum and Discovery Point, it offers visitors a quiet place to reflect on their discoveries.

Insider tip: On a sunny day, enjoy a picnic here with produce from local bakeries. A delightful experience in Dundee not to be missed!

Slessor Gardens
Dundee DD1 3DP

Monday - Sunday: Open 24 hours
26. Barnhill Rock Garden

Barnhill Rock Garden in Dundee is a hidden gem of rare alpine and subtropical plants that is perfect for any nature lover. Stroll along the winding paths and admire the tranquil ponds accompanied by native wildlife.

An additional insider tip: don't forget to bring your camera to take stunning sunset photos. After basking in the beauty of nature, take a walk on the nearby Broughty Ferry beach. It is ideal for a peaceful end to your visit. Experience the less touristy side of Dundee in Barnhill!

Barnhill Rock Garden
The Esplanade, Broughty Ferry, Dundee

Monday - Sunday: Open 24 hours
27. Clatto Country Park
Venture into the refreshing tranquility of Clatto Country Park in Dundee, an absolute paradise for nature lovers. Breathe in the lush greenery, explore the winding hiking trails, or simply enjoy the gorgeous sunsets. Dip your toes in the tranquil waters of Clatto Reservoir for a summer swim. For birdwatchers, there is a fascinating variety of bird species. Just 15 minutes away is the magnificent Camperdown Wildlife Centre - a treasure trove of native and exotic wildlife. Dundee, where nature meets adventure!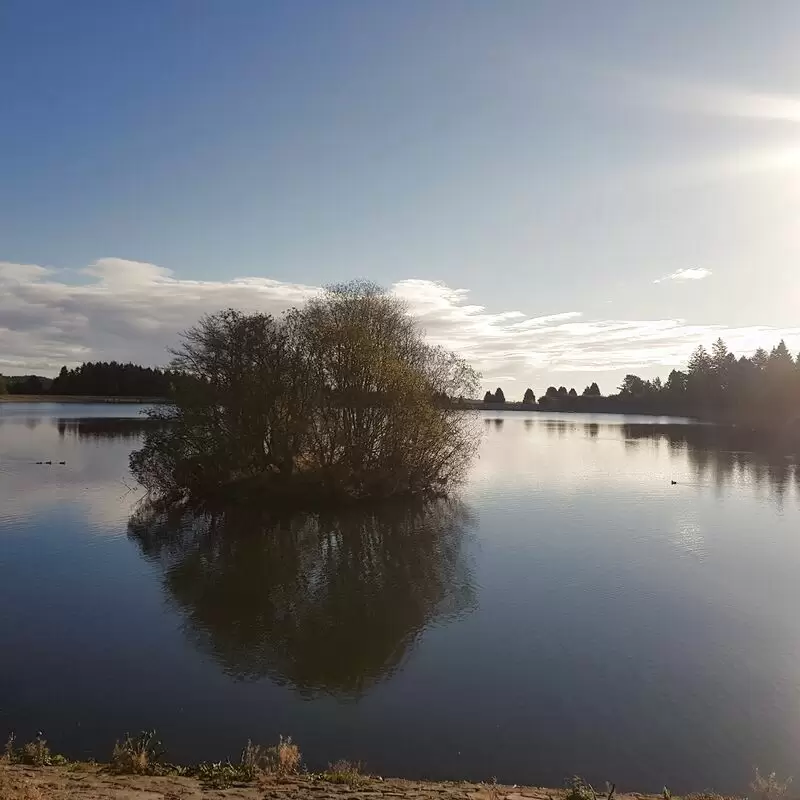 Clatto Country Park
Dundee DD3 9SE
Monday - Sunday: 8:45 AM – 11:30 PM
28. Balgay Park
Balgay Park is a nature lover's paradise located in the heart of Dundee. This lush, sprawling park offers a stunning mix of mature trees, colorful flower beds, and tranquil spots perfect for picnics. Don't miss the breathtaking view from Mills Observatory, Scotland's only public astronomical observatory. Just a stone's throw away is Victoria Park, another lighthouse of natural beauty with an impressive bandstand and lovely walking trails. Visit Balgay Park and enjoy a slice of Dundee's tranquility.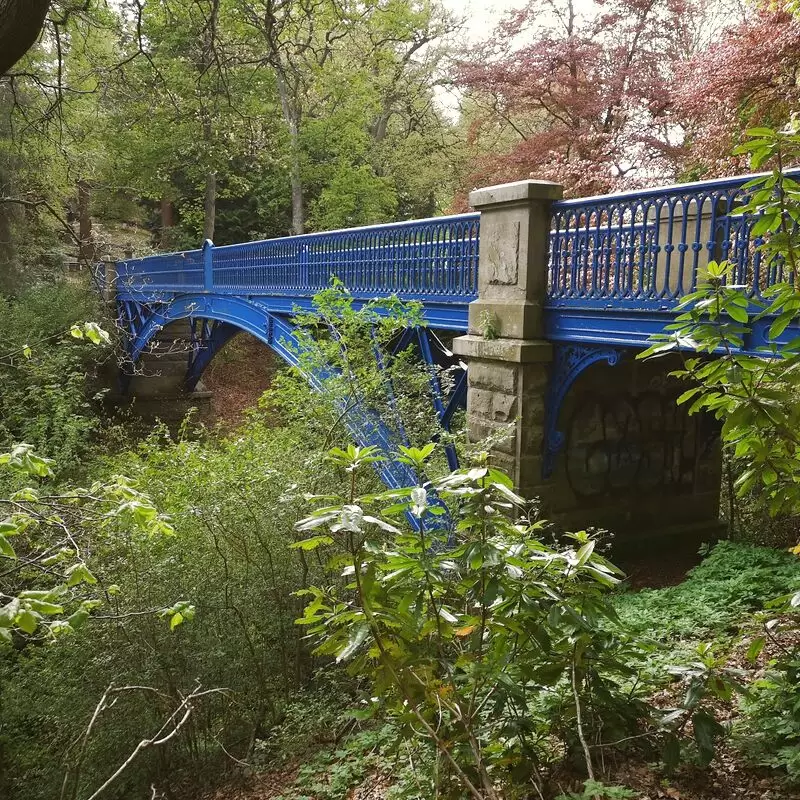 Best Time to Visit Dundee
The best time to visit Dundee, United Kingdom, is late spring (May to June) and early autumn (September to October). During these periods, the weather is pleasant and there are fewer tourists, making the city and its attractions even more enjoyable. Annual cultural events such as the Dundee Literary Festival in October also offer unique experiences.
Annual Weather in Dundee
Dundee 3-Day Forecast
Wed, 27 September
Night
46 °F
8 °C
0%
Morning
46 °F
8 °C
0%
Afternoon
52 °F
11 °C
69%
Evening
53 °F
12 °C
67%
Thu, 28 September
Night
49 °F
10 °C
0%
Morning
44 °F
7 °C
0%
Afternoon
58 °F
14 °C
0%
Evening
52 °F
11 °C
61%
Fri, 29 September
Night
51 °F
10 °C
0%
Morning
52 °F
11 °C
0%
Afternoon
57 °F
14 °C
80%
Evening
50 °F
10 °C
0%
Questions & Answers

What is the local language spoken in Dundee?

The local language spoken in Dundee is English, albeit with a pronounced Scottish accent that may include the use of some regional terms and colloquial expressions. The specific dialect spoken in Dundee is known as Dundonian, a variant of Scots. However, English remains the primary means of communication in educational, professional, and public settings. If you have a basic command of English and a good ear for deciphering local jargon, you will do well.

Is Dundee a safe city for tourists?

Yes, Dundee is considered a safe city for tourists. As in any urban area, there is crime, but it is generally low compared to other British cities. Public transport, accommodation and tourist attractions are generally safe. However, it is always important to take the usual safety precautions, such as not displaying expensive items, staying in well-lit areas at night, and being aware of your surroundings to ensure a safe and enjoyable trip.

What's the local cuisine like in Dundee?

Dundee's local cuisine is a blend of Scottish classics and culinary innovation. The city is known for "Dundee cake," a traditional Scottish treat made with almonds and currants, and Arbroath Smokies, a locally smoked haddock. The city is also famous for its jam, made in the 18th century by local maker James Keiller. The gastronomic offerings in Dundee range from cozy pubs serving hearty fare to modern restaurants that focus on fresh, local ingredients and innovative dishes that combine traditions with modern touches.

Can I drink the tap water in Dundee?

Yes, the tap water in Dundee, like the rest of the UK, is of high quality and safe to drink. Water quality is regularly monitored and tested to ensure it meets strict regulations. So feel free to drink from the tap or fill up your water bottle. However, if you're not used to drinking water straight from the tap, you might notice a slight difference in taste compared to filtered or bottled water.

What's the local customs and etiquette?

In Dundee, locals appreciate polite and respectful behavior. There is a proper wait in line for services, and it is considered rude to skip the line. Punctuality is valued at social and business meetings. Scots are known for their friendly and approachable nature. Always thank your host when invited to dinner. Tipping in restaurants is common, usually about 10-15% of the bill if it is not already included in it. Shaking hands is a common greeting in formal situations, while friends may be greeted with a hug or a kiss on the cheek.

Are the people in Dundee friendly towards tourists?

The locals in Dundee are known for their warm and friendly nature. They are approachable and known for their willingness to help tourists. Whether you need directions, suggestions for places to visit, or even interesting stories about the city, the people of Dundee will always welcome you and make you want to explore the city further.

What is the average cost of meals in Dundee?

The cost of a meal in Dundee, United Kingdom, can vary greatly depending on the type of restaurant. However, on average, you can expect to pay around £10 for a meal at a budget restaurant. A meal at a mid-range restaurant can cost between £20 and £30. For a three-course meal in an upscale restaurant, you can expect to pay between £40 and £60. Please note that these are only averages and prices may vary.

Is public transportation easily accessible in Dundee?

Yes, public transportation in Dundee is easily accessible and efficient to use. It includes buses, trains and cabs. The main transport network in the city is the buses, which run regularly throughout the city. Dundee's train station is also well connected to major cities in the United Kingdom, making it easy to travel around the region. In addition, cabs are readily available. Whether a visitor wants to travel within the city or beyond, Dundee's public transportation system offers convenient options.

What kind of clothes should I pack for my trip to Dundee?

The weather in Dundee can be very changeable, so it is advisable to pack several layers. This includes light shirts, pants or skirts for warmer days and heavier sweaters or jackets for cooler times. Waterproof outerwear is always a good idea, as it can rain throughout the year. Comfortable walking shoes are also essential, as Dundee has many fascinating sights to offer that are best explored on foot. In winter, warmer clothing such as hats, scarves and gloves are recommended.

Is it easy to rent a car in Dundee?

Yes, it is relatively easy to rent a car in Dundee, United Kingdom. There are several car rental companies in the city, including international brands like Europcar, Enterprise and Hertz. These services offer a variety of options for standard and luxury vehicles. Travelers will need a valid driver's license and credit card to make a reservation. It is advisable to book in advance, especially during the peak travel season.

Is Dundee suitable for family vacations?

Dundee is definitely an excellent place for a family vacation. With a number of attractions such as Discovery Point, Sensation Science Centre and McManus Art Gallery & Museum, the city offers educational fun for children. The city's parks, including the Camperdown Wildlife Centre, also offer outdoor entertainment. Dundee's family-friendly restaurants and accommodations help make the city suitable for family vacations. Overall, Dundee is a vibrant city that offers a mix of culture, history, and entertainment for all ages.

What is Dundee's history?

Dundee, once a small medieval settlement, experienced a significant boom during the Industrial Revolution, especially in jute processing, which earned the city the nickname "Juteopolis". Its transformation into a major seaport also encouraged industries such as shipbuilding and whaling. Today, the city is known as a thriving center of the digital entertainment industry and has a rich cultural scene with significant contributions to the arts, sciences and education, symbolized by the V&A Dundee, Scotland's first design museum.

What's the quality of healthcare in Dundee?

Healthcare in Dundee is generally considered to be of high quality, and there are numerous healthcare facilities, including Ninewells Hospital, one of the largest teaching hospitals in Europe. The city is also home to a large medical school and is known for its pioneering research in medical science. The city has numerous general practitioners, walk-in clinics, and pharmacies that are easily accessible. There are both public (NHS) and private health services to meet a wide range of needs and preferences.

Are there any safety tips for Dundee?

Dundee is one of the safest cities in Scotland, but as everywhere, basic safety measures should be taken. It is recommended to be aware of your surroundings, especially at night and in less crowded areas. Secure all valuable items and do not display expensive equipment in public. Public transportation is reliable, but be sure of a cab's identity before boarding. If you need assistance, local police are responsive and ready to help. Remember to take all necessary medications with you, as certain brands may not be available.

How can I get to Dundee from London?

You can travel from London to Dundee by plane, car or train. Direct flights from London airports to Dundee Airport are often the fastest option. Alternatively, you can take a train from London Kings Cross station to Dundee station. By car or coach, you can travel via the M1, M6 and A90 freeways. Each method varies in travel time and cost, and the choice depends on preference and convenience.

Are credit cards widely accepted in Dundee?

Yes, credit cards are widely accepted in Dundee, United Kingdom. The city's establishments such as hotels, restaurants, stores and tourist attractions usually accept major credit cards such as Visa, Mastercard and American Express. However, it is always advisable to have some cash on hand for smaller transactions or in cases where card machines are not available. Therefore, when traveling in Dundee, you can comfortably use your credit card for most transactions.

What plugs and voltage are used in Dundee?

In Dundee, as in the rest of the UK, the standard voltage is 230 V and the frequency is 50 Hz. The sockets are type G. This is a three-pin rectangular blade plug, also known as a 13-amp plug. Foreign visitors will need a power plug adapter or voltage converter if their devices use different plugs or are not compatible with this voltage and frequency.

Are there any endemic diseases in Dundee I should be aware of?

Dundee, like the rest of the United Kingdom, is considered safe and has no specific endemic diseases. Standard immunizations such as measles-mumps-rubella vaccination (MMR), diphtheria-tetanus-pertussis vaccination, chickenpox vaccination, polio vaccination and annual flu vaccination are recommended. It is best to check with your doctor for specific health precautions based on your health history and upcoming travel itinerary.

What's the tipping etiquette in Dundee?

Tipping is not obligatory in Dundee, but it is customary to tip for good service. In restaurants, it is customary to tip about 10-15% of the total bill. In bars and pubs, tipping is not as common, but is appreciated. Cab drivers often expect a tip, which is usually rounded up to the nearest pound. Hotel employees such as bellboys or room service are also happy to receive a small tip for their services.

Which regions or neighbourhoods are best to avoid?

As a guide, it is important to share that Dundee is generally a safe city, but as in any urban area, caution should be exercised. Hilltown, which is known for its social problems, may not be welcoming to tourists. Lochee has also experienced some crime and anti-social behavior problems in recent years. Visitors should be vigilant, especially after dark, and stay in well-populated areas if possible.

How reliable is internet connectivity in Dundee?

Internet connectivity in Dundee, United Kingdom, is generally reliable. Most areas of the city benefit from fast broadband services provided by many renowned providers such as BT, TalkTalk and Virgin Media. The city is also investing in digital infrastructure with innovative projects such as the 5G testbed. Whether you work, study, or just surf occasionally, internet services in Dundee should be more than adequate. However, as with any place, you may experience occasional interruptions.

Is it easy to find vegan or vegetarian food in Dundee?

But sure! Dundee is a very accommodating city for vegans and vegetarians. Well-known eateries like The Flame Tree Cafe and Marwick's Vegan Kitchen offer a variety of plant-based dishes. Many restaurants and bars throughout the city also offer a variety of vegan and vegetarian dishes on their menus. From local dishes to international cuisine, you can easily find delicious meals to suit your dietary preferences.

How busy does Dundee get in peak season?

During the high season, Dundee experiences an increased influx of tourists, especially near popular attractions such as the V&A Museum, Dundee Contemporary Arts, and the historic ship Discovery. The city center is also experiencing increased foot traffic due to shopping and dining options. Nevertheless, Dundee maintains a balanced atmosphere without being overly crowded, offering a pleasant stay to tourists seeking both cultural enrichment and tranquility.

How's the nightlife in Dundee?

Nightlife in Dundee is vibrant and exciting, offering a wide range of experiences. Dance in one of the many nightclubs, or enjoy live music in bars and venues to suit all tastes. There is a thriving arts scene with theater performances and art galleries that invite you to spend a cultured evening. There are also numerous pubs scattered throughout the city, providing a cozy atmosphere for a relaxing evening. Dundee's nightlife is a mix of traditional and modern, with something for everyone.

What can I expect from the local music scene?

Dundee's music scene is a vibrant and eclectic mix. From rock and pop to folk and jazz, the city has something for everyone. There are established music venues that feature internationally known musicians, as well as smaller pubs that showcase local talent. Dundee is known for its diverse music festivals, including blues, jazz and folk. The city is also home to the Scottish National Orchestra, which offers classical music lovers top-notch performances. The love of music is very strong in Dundee, making the city a a must-see for music lovers.

How to drive safely in the city?

In Dundee, safe driving is key. It's important to know and obey local traffic rules, from speed limits to parking regulations. Always use your turn signal when turning or changing lanes, and watch out for pedestrians, cyclists and other motorists. Dundee streets can get busy, especially during rush hour, and narrow streets in historic neighborhoods can be challenging. Pay attention to road signs and be careful in foggy or icy conditions, as the weather can be unpredictable. Remember that in the UK we drive on the left side of the road.

Does Dundee have any local markets?

Yes, there are plenty of vibrant local markets in Dundee. The Farmers Market is a great place to buy fresh, local produce and handmade goods and is a fantastic opportunity to meet the city's producers and makers. The Flea Market is also a must-see, offering a variety of booths with antique decorations, vintage clothing and unique crafts. As the city is known for its creativity and innovation, these markets also often feature works by Dundee artists and designers.

How to respect Dundee's nature and environment when visiting?

Visiting Dundee can be an exciting experience, but it is equally important to respect the environment. Please stay on marked trails when exploring to protect local wildlife and plants. Always dispose of your trash properly and do not litter. If you are having a picnic, take all leftover food and packaging with you. Observe the marine life in the Tay Estuary from a distance and do not feed or touch any animals. Remember that it is okay to take photos as souvenirs, but leave nature untouched for others to enjoy.

Are there any unique cultural festivals in Dundee?

Dundee is home to the Dundee Women's Festival, a progressive event focused on celebrating women's achievements, discussing women's issues and promoting gender equality. Another event is the Dundee Literary Festival, which transforms the city into a global center for literature lovers and features an impressive lineup of authors, poets and literary experts. And the Dundee Science Festival is an engaging event that makes science accessible and fun for everyone, from curious children to interested adults.

Can I find English-speaking guides in Dundee?

Yes, in Dundee you will have no problems finding English speaking guides. Guided tours in English are quite common here, as Dundee is a major tourist destination. There are numerous tours on offer, including visits to historical sites, ghost walks and whiskey tours, and much more. The guides know a lot about the city's rich history and will greatly enhance your Dundee experience with their captivating stories and useful information.

Feedback

I hope you found this article informative and helpful. I'm eager to improve the content and make it even more valuable for you. If you have any feedback or suggestions, I would love to hear from you.

Do you have any tips or hidden gems that you think should be added to the list? Are there any areas that you feel could use more explanation or clarification?

Your input is greatly appreciated and will help us to continue providing high-quality content that meets your needs and interests. Please feel free to share your thoughts.