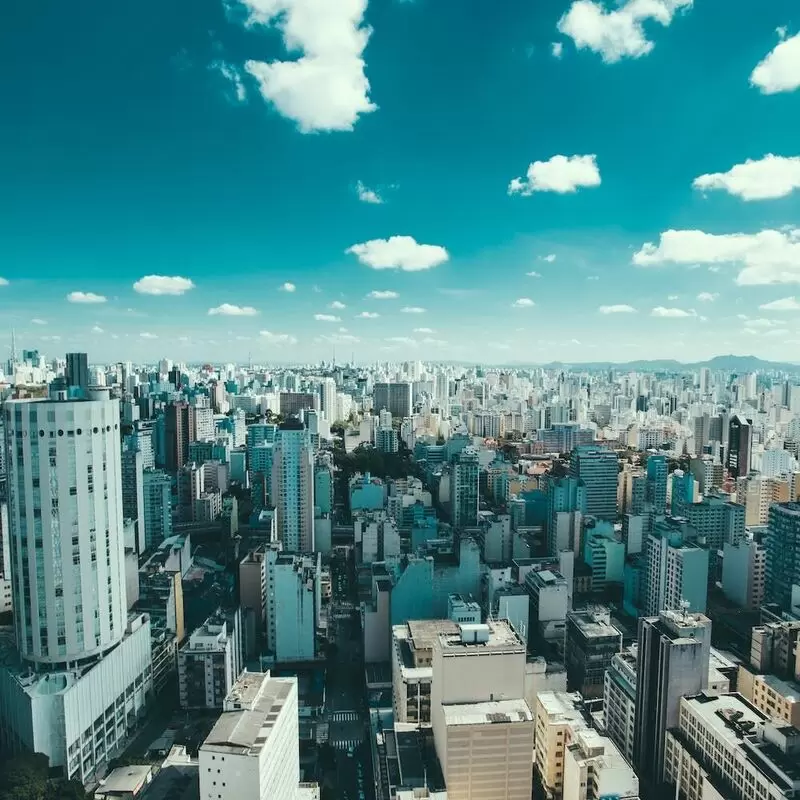 1. Parque Ibirapuera
Are you ready to experience the natural beauty and cultural heart of Sao Paulo? Then you shouldn't miss a visit to Parque Ibirapuera. This stunning park offers a welcome escape from the hustle and bustle of the city, with wide open spaces and natural beauty that will take your breath away. But that's not all! You'll also find a number of impressive landmarks and cultural attractions, including museums and theaters, as well as breathtaking views of the city skyline. Be sure to visit the Pavilhão Japonês for an authentic look at traditional Japanese architecture, or visit the OCA to see an exhibition of contemporary art. Don't miss the opportunity to try some of the local delicacies offered in the food trucks around the park. If you want to exercise, you'll have the opportunity to bike or jog along the park's scenic trails. So, what are you waiting for? Parque Ibirapuera is an absolute must-see in Sao Paulo, and you won't regret taking the time to immerse yourself in its beauty and culture.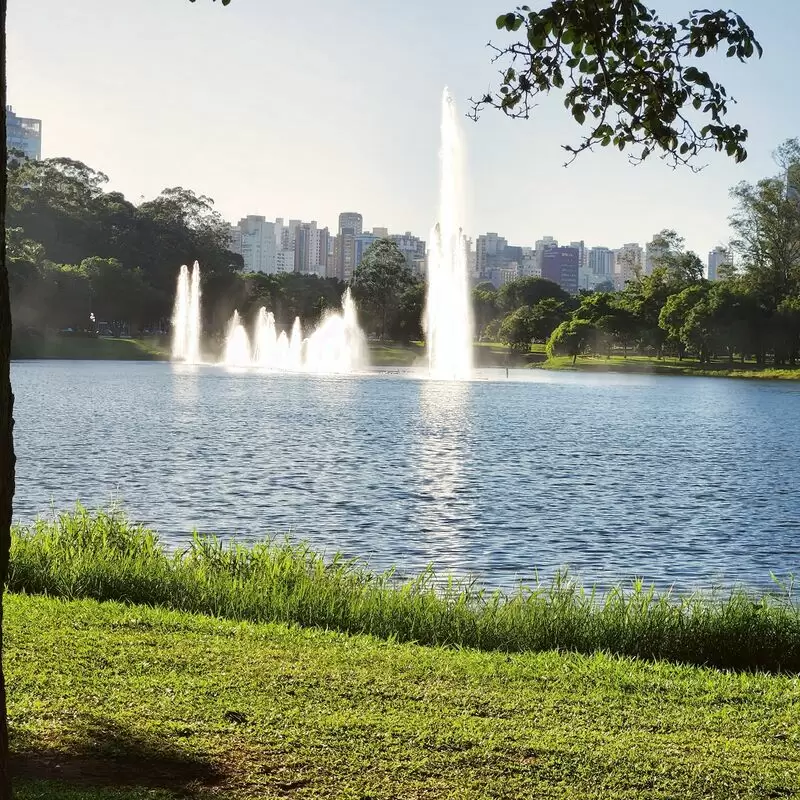 2. Museum of Art of São Paulo Assis Chateaubriand

Get ready to be impressed at the São Paulo Assis Chateaubriand Art Museum, one of Brazil's most prestigious cultural institutions! This modernist building, designed by Lina Bo Bardi, houses an impressive collection of national and international art, including masterpieces by famous artists such as Van Gogh, Rembrandt and Matisse.

Insider tip: Don't miss the incredible view of São Paulo from the museum's terrace! And while you're in the area, be sure to visit the nearby Parque Trianon.

Museum of Art of São Paulo Assis Chateaubriand
Av. Paulista, 1578 - Bela Vista, São Paulo

Monday: Closed
Tuesday: 10:00 AM – 8:00 PM
Wednesday - Sunday: 10:00 AM – 6:00 PM
3. Zoológico de São Paulo

If you are an animal lover, the "Zoológico de São Paulo" is an absolute must-see attraction in the city. It houses over 3,200 animals from around 300 different species, including lions, tigers, elephants and bears. The zoo also has an endangered species section and offers an unforgettable experience of observing animals in their natural habitat.

Insider tip: Don't miss the snake and reptile section, which features some of Brazil's most dangerous and elusive animals. You can also visit the nearby "Jardim Botânico", an impressive botanical garden with more than 7,000 plant species.

Zoológico de São Paulo
Av. Miguel Estefno, 4241 - Água Funda, São Paulo

Monday - Sunday: 9:00 AM – 4:00 PM
4. Catedral da Sé de São Paulo

The Catedral da Sé de São Paulo is an iconic landmark and one of the main attractions when exploring São Paulo. This stunning Gothic-style cathedral features impressive architecture with soaring spires and intricate details that will amaze you. Don't forget to admire the stained glass windows that add to the cathedral's magnificence.

Insider tip: Visit the crypt under the altar to learn more about the history of Sao Paulo and its first bishop. After your visit, head to the nearby historic Liberdade neighborhood to experience Sao Paulo's Japanese culture and cuisine.

Catedral da Sé de São Paulo
Praça da Sé - Sé, São Paulo

Monday - Sunday: 8:00 AM – 6:00 PM
Best Time to Visit Sao Paulo
The best time to visit Sao Paulo is in March, April and May, and September to November, when temperatures are milder and the city is less crowded. However, if you want to experience the city's famous carnival, you should plan your visit for February. Be prepared for higher prices and larger crowds during this time.
Annual Weather in Sao Paulo
Sao Paulo 3-Day Forecast
Sat, 23 September
Night
73 °F
23 °C
0%
Morning
73 °F
23 °C
0%
Afternoon
91 °F
33 °C
0%
Evening
83 °F
28 °C
0%
Sun, 24 September
Night
77 °F
25 °C
0%
Morning
76 °F
24 °C
0%
Afternoon
99 °F
37 °C
0%
Evening
89 °F
32 °C
0%
Mon, 25 September
Night
75 °F
24 °C
0%
Morning
71 °F
21 °C
0%
Afternoon
91 °F
33 °C
0%
Evening
73 °F
23 °C
0%
Questions & Answers

What is the best way to get around the city?

São Paulo is a huge city, so it is highly recommended to use public transportation. The metro (subway) is the fastest and most efficient way to get around the city; five lines cover the main areas of the metropolis. Buses are also available and are a cheaper option, although they are more dependent on traffic. Cabs and ride-sharing services such as Uber, Cabify and 99 are widely available and offer a safer option for evening and nighttime travel. However, traffic can be heavy during peak hours, which affects all modes of transportation.

Is it safe to walk around at night?

São Paulo can be a safe city to explore on foot, but like any large urban area, it has its risks. Some neighborhoods are safer than others, and certain precautions should be taken at night, such as staying in well-lit, populated areas and not displaying valuables. It is always a good idea to be aware of your surroundings and trust your instincts. As a guide, it is important to advise visitors to exercise caution and plan their trips accordingly, especially if they are unfamiliar with the area.

How do I get to the airport?

To get to Sao Paulo International Airport, also known as Guarulhos International Airport, you have several options. The easiest and most convenient is to take a cab or a ride-sharing service like Uber or 99. Another option is to use the airport bus, which runs from several locations in the city, including the Tietê bus station, the Jardim São Paulo metro station and Congonhas Airport. If you prefer public transportation, you can take the subway or bus to Tatuapé station and then transfer to the CPTM train to the airport.

What are the best neighborhoods to stay in?

Sao Paulo is a sprawling city with many unique neighborhoods, each offering a different experience. For those looking for a trendy and upscale neighborhood, Jardins is a good choice, known for its high-end stores and restaurants. Vila Madalena is another popular spot, known for its lively art and music scene. For those who prefer a more relaxed atmosphere, the bohemian Pinheiros neighborhood or the historic center of Sao Paulo are good choices.

Where can I experience the local culture?

To experience local culture in São Paulo, head to the historic Centro neighborhood, where you'll find museums, theaters and cultural centers. The Pinacoteca do Estado de São Paulo is a must for art lovers, while the Teatro Municipal de São Paulo offers stunning performances in a great space. Don't miss the Mercado Municipal, a bustling market where you can sample local produce and traditional dishes like pastel de bacalhau and mortadela sandwiches. For a lively and typically Brazilian experience, catch a samba or forró performance at one of the city's many music venues.

Can I use my credit cards or should I bring cash?

Sao Paulo is a modern city where credit cards are accepted in most restaurants, stores and tourist attractions. However, it is always a good idea to have some cash on you for small purchases and emergencies. It is advisable to exchange dollars or euros for Brazilian reals upon arrival at the airport or in the city's exchange offices, as some places do not accept foreign currencies. All in all, credit cards are a convenient and safe way to pay your expenses in Sao Paulo.

What is the nightlife like in Sao Paulo?

Sao Paulo is known for its lively and exciting nightlife. From bars and pubs to nightclubs and live music venues, the city has something for everyone. Popular neighborhoods for nightlife include Pinheiros, Vila Madalena and Itaim Bibi. A typical evening may consist of sipping caipirinhas and listening to live music at a bar, then dancing the night away at a popular club. Note that closing times of bars and clubs vary and some are open until the wee hours of the morning.

Are there any free activities or attractions in the city?

Yes, there are plenty of free activities and attractions in Sao Paulo. The famous Avenida Paulista is an ideal place for a leisurely stroll and people-watching. The city market is another popular attraction where tourists can buy a variety of fresh produce and grab a bite to eat. The Museum of the Portuguese Language, which showcases the history and language of Brazil, is also open to the public for free on Saturdays. In addition, many parks such as Ibirapuera Park and Villa Lobos Park offer free admission and events throughout the year.

What is the history behind the street art in Sao Paulo?

The history of street art in Sao Paulo began in the 1970s as a form of political expression and resistance to the military dictatorship. During this time, artists used the walls of the city as a canvas to spread their messages and ideas, often risking arrest or violence. Over the years, street art in Sao Paulo has evolved into a wide range of styles and themes, from social and political commentary to colorful abstract murals. Today, the city is known for its vibrant street art scene, and many artists have gained international recognition.

Feedback

I hope you found this article informative and helpful. I'm eager to improve the content and make it even more valuable for you. If you have any feedback or suggestions, I would love to hear from you.

Do you have any tips or hidden gems that you think should be added to the list? Are there any areas that you feel could use more explanation or clarification?

Your input is greatly appreciated and will help us to continue providing high-quality content that meets your needs and interests. Please feel free to share your thoughts.