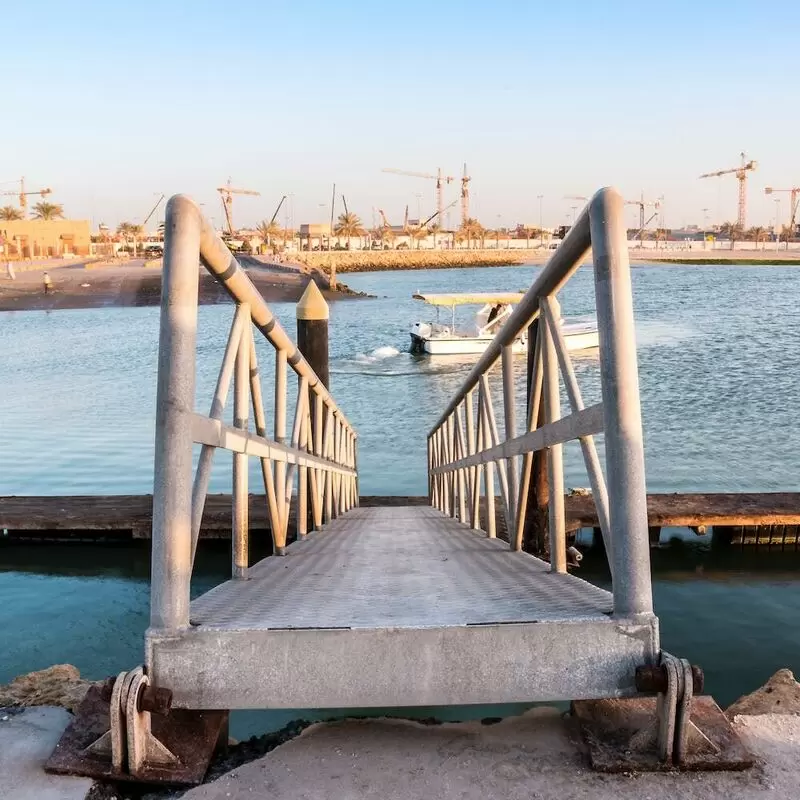 1. Wild 5 Adventures
Wild 5 Adventures is adrenaline personified for thrill seekers. Dare to jump off the world's highest gorge swing or zipline across the breathtakingly beautiful Oribi Gorge. If you like it less extreme, you can try white water rafting or paintball. You'll see wildlife like never before! And just a stone's throw away, you can enjoy coastal charm at nearby Umtentweni Beach. Get your heart pumping in Port Shepstone and leave with unforgettable memories!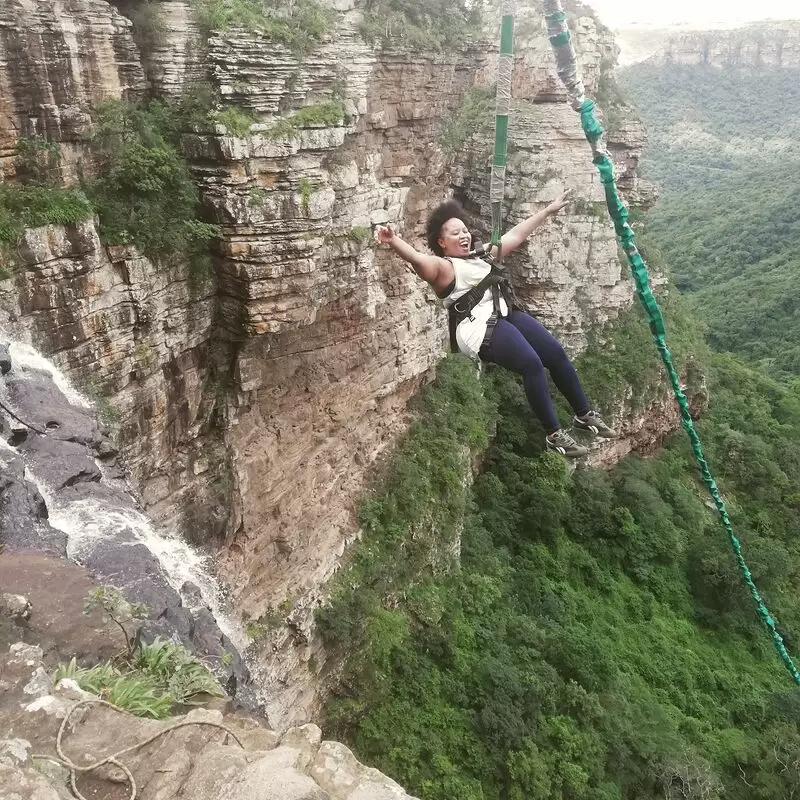 Wild 5 Adventures
Oribi Gorge, Izinqolweni, Port Shepstone, 4240
Monday - Tuesday: Closed
Wednesday - Sunday: 8:30 AM – 4:30 PM
2. Wild Waves Water Park Wild Coast Sun

Strap in for thrilling rides at Wild Waves Water Park at Wild Coast Sun, a jewel in Port Shepstone's crown. Feel the adrenaline rush on the Aqua Loop, Africa's fastest water slide, and kids will love the chill PlayZone area.

Insider tip: Arrive early to avoid the crowds and secure the best spot. Charming Umtentweni Beach is just a few miles away, a great place to relax after all the excitement.

Wild Waves Water Park Wild Coast Sun

3. Dino Park SA
Prehistoric animals come to life at "Dino Park SA"! This great attraction in Port Shepstone will capture your imagination with life-size dinosaur models and an excavation site where you can find fossils. This unique attraction in Port Shepstone is a truly invigorating adventure, especially for kids. Be sure to check out the brilliant "Dino Egg Photo Booth." The park's perfect location, just 3 km from the magnificent Oribi Gorge, makes it a perfect day trip full of mystery, wonder and natural beauty.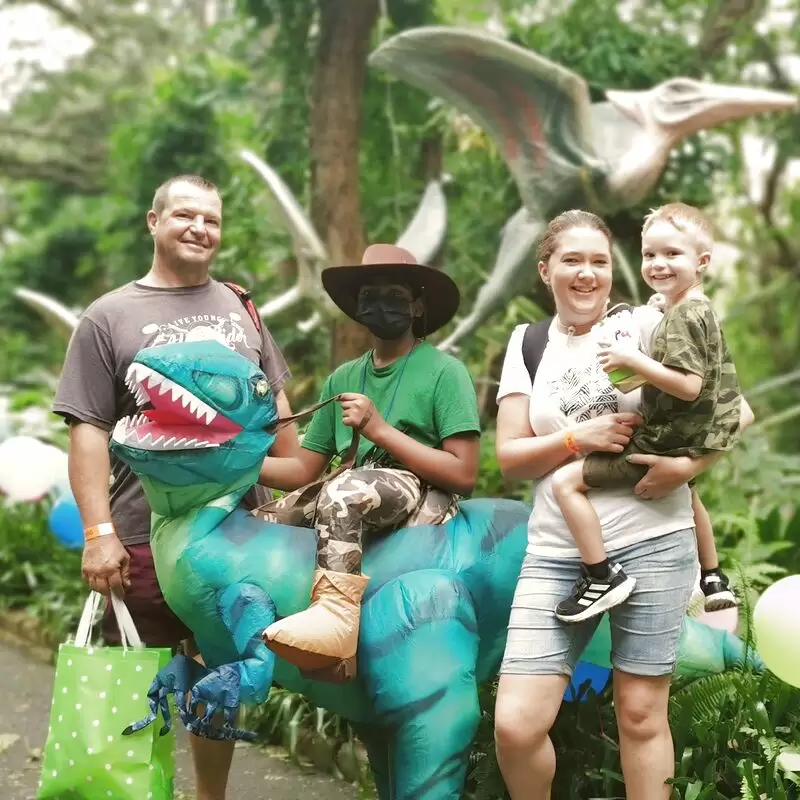 Dino Park SA
30°39'15.4"S 30°31'10.2"E, 58 Beach Road, Melville, Port Shepstone
Monday - Thursday: Closed
Friday - Sunday: 10:00 AM – 2:00 PM
4. Oribi Plaza Shopping Centre
A visit to the Oribi Plaza Shopping Centre is a must for any traveler looking to immerse themselves in the vibrant culture of Port Shepstone. Inside are several niche stores selling African handicrafts and delicious local culinary delights, offering an authentic South African experience. Feel the pulse of the locals, meet artisans and enjoy the casual atmosphere. Don't miss the nearby picnic area - a perfect spot for an extensive shopping break. At Umtentweni Beach, just minutes away, you can take a leisurely stroll or a relaxing sunbath.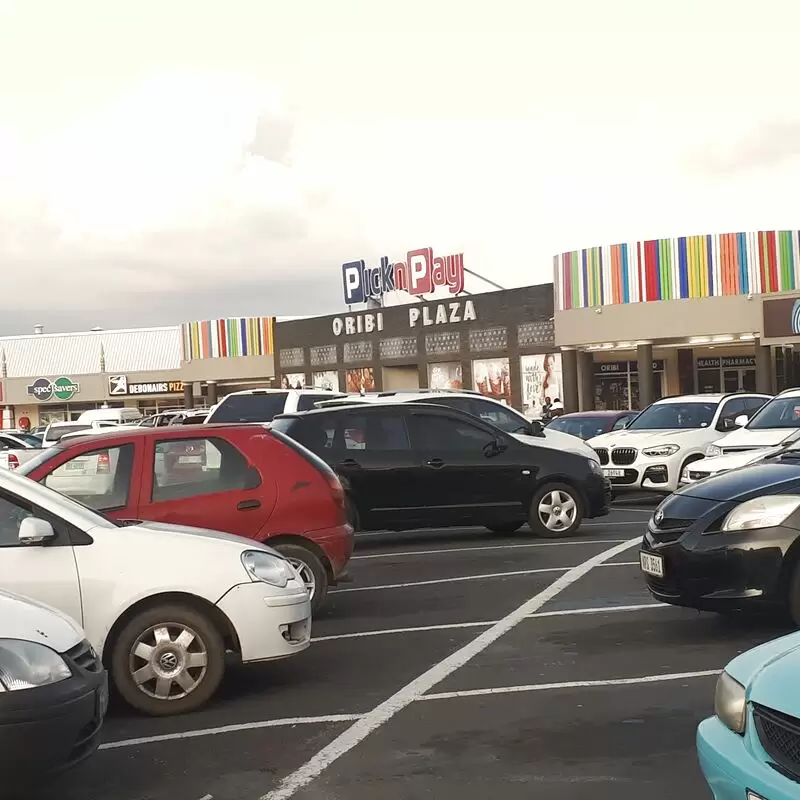 Oribi Plaza Shopping Centre
24 Aiken St, Port Shepstone
Monday - Saturday: 7:00 AM – 7:00 PM
Sunday: 8:00 AM – 6:00 PM
5. Banana Beach

A hidden gem on the turquoise coast, Banana Beach in Port Shepstone is a tropical paradise whose lush vegetation adds to the charming ambiance. Known for its pristine beaches and tranquil atmosphere, the beach is ideal for sunbathers and swimmers alike.

An insider tip: at low tide, discover the beautiful tide pools teeming with marine life. Just a stone's throw away is the fascinating Mpenjati Nature Reserve, a wonderful haven for nature lovers.

Banana Beach
Banana Beach, Melville, Port Shepstone
Best Time to Visit Port Shepstone
The best time to visit Port Shepstone, South Africa, is from October to February. During these months the weather is warm, ideal for beach activities and wildlife exploration. However, if you enjoy whale watching, July through November are better. Always check the local weather forecast beforehand.
Annual Weather in Port Shepstone
Port Shepstone 3-Day Forecast
Wed, 27 September
Night
66 °F
19 °C
86%
Morning
65 °F
18 °C
0%
Afternoon
69 °F
21 °C
0%
Evening
64 °F
18 °C
67%
Thu, 28 September
Night
62 °F
17 °C
69%
Morning
62 °F
17 °C
80%
Afternoon
65 °F
18 °C
61%
Evening
64 °F
18 °C
64%
Fri, 29 September
Night
63 °F
17 °C
49%
Morning
63 °F
17 °C
0%
Afternoon
73 °F
23 °C
0%
Evening
69 °F
21 °C
0%
Questions & Answers

What languages are spoken in Port Shepstone?

In Port Shepstone, as in most regions of South Africa, there is a great diversity of languages. The majority of locals speak Zulu, as the city is located in the province of KwaZulu-Natal. English is also widely spoken and is generally used in business and for official purposes. Afrikaans is another commonly heard language. There are also people who speak Xhosa or Sotho. This diversity contributes to Port Shepstone's vibrant cultural tapestry.

Is Port Shepstone safe for tourists?

Port Shepstone, South Africa, is generally safe for tourists. As with all major destinations, it is advisable to take the usual precautions regarding personal belongings and safety. Be aware of your surroundings, especially in busy places, and avoid secluded areas, especially at night. Always make sure your lodging is safe. Locals are usually friendly and willing to help tourists.

How can I get around Port Shepstone?

Port Shepstone is a small town that is easy to explore on foot, so you can enjoy the idyllic coastal charm at your own pace. Cabs or car rentals are available for longer trips. If you are traveling in a group, you can hire minivan cabs for a shared ride. For a unique experience, you can also rent bicycles for an adventurous way to explore the beachfront streets and rural landscapes of the city.

What is the local cuisine like here?

Port Shepstone, South Africa, offers a diverse and delicious cuisine that reflects the region's cultural melting pot. Traditional South African dishes such as bobotie and boerewors are popular, while Indian curries reflect the region's significant Indian population. Fresh seafood, straight from the Indian Ocean, also graces many menus. For the adventurous foodie, game meats abound. Sweet treats often include local fruits such as the marula. Together with the excellent South African wines, this is a culinary delight.

What is the culture like in Port Shepstone?

Port Shepstone has a multicultural heritage with Zulu, Indian and European influences reflected in its cuisine, art and music. Port Shepstone is a relaxed, friendly community with a penchant for outdoor living due to its beachfront location and numerous nature reserves. Locals uphold their traditions and their welcoming nature makes visitors feel right at home. Here, one can enjoy the eclectic mix of traditional African experiences alongside hearty Indian flavors and European infrastructure.

Can I surf in Port Shepstone?

Absolutely! Port Shepstone, South Africa, is indeed a fantastic place to surf. The city has a variety of spots for different skill levels, and the beautiful coastline is ideal for both beginners and experienced surfers. A popular surf spot is the "Alaska" beach, which offers constant surfing conditions. Don't forget to read the local surf reviews before heading out to have the safest and most enjoyable experience possible.

What wildlife might I see in Port Shepstone?

During your visit to Port Shepstone, South Africa, you will be able to observe a variety of animals unique to this beautiful country. The coastal region is home to dolphins and seabirds, while the nearby nature reserves are home to many animals such as zebra, impala, blue wildebeest, ostrich and various species of antelope. Birdwatchers will be fascinated by the sight of intricate nests of weaver birds and rare bird species such as the Pels' fish owl and crowned eagle.

Can I visit townships in Port Shepstone?

Yes, you can visit the townships in Port Shepstone, South Africa. There you will have a variety of cultural experiences and gain an understanding of local living conditions. However, for safety reasons and to respect local customs, it is recommended that you do so as part of a guided tour. It is an opportunity to learn about the history of South Africa, the apartheid system and the life of the local community today.

What currency is used in Port Shepstone?

In Port Shepstone, as in the rest of South Africa, the official currency is the South African Rand. The currency code for it is ZAR. Its symbol is usually written as "R" and it consists of both coins and banknotes. It is advisable to keep some local currency on hand for small purchases, although credit cards are widely accepted. Remember that you can exchange currency at banks, hotels or special exchange offices.

Is tipping common in Port Shepstone?

Yes, tipping is common in Port Shepstone, South Africa. In restaurants and cafes, it is customary to tip about 10-15% for good service. It is also common to tip cab drivers, hairdressers and hotel staff. Tipping is not mandatory, however, and it is important to remember that it should be a reward for good service, not just an expectation.

What are the health and safety standards like?

Port Shepstone, like most destinations in South Africa, has good health and safety standards. The city has a large number of clinics and hospitals that provide good medical care. As far as security is concerned, the authorities always pay attention to law and order, although tourists are advised to take basic precautions that are usually recommended for travel. The safety of visitors is a top priority, and there is a responsive police force for emergencies.

Where can I learn about the history of Port Shepstone?

Port Shepstone owes its existence to the discovery of marble in the area and later became a busy port, hence its name. The construction of a railroad line promoted the development of the city. There are several historical sites such as the Port Shepstone Lighthouse, which reflects the town's maritime past. The history of the town can be explored in more detail at the Port Shepstone Museum, where you can learn more about trade, seafaring and the local Zulu culture.

Are there outdoor adventures in Port Shepstone?

Port Shepstone in South Africa does indeed offer a wealth of outdoor adventures. Adventurous visitors can indulge in exciting water sports, take advantage of a number of beautiful beaches for sunbathing and surfing, and visit scenic golf courses. Also close to the city is the Oribi Gorge Nature Reserve, an ideal place for hiking and wildlife viewing. Offbeat activities such as deep sea fishing and river rafting offer unique opportunities to enjoy the natural beauty of Port Shepstone.

Is there local art or music I should check out?

Port Shepstone, South Africa, offers a rich and unique art and music culture. Immerse yourself in local art at Pure Venom Reptile Park, where a range of intricately crafted beadwork is on display. There is also a vibrant indigenous music scene in the region, particularly Zulu music. The rhythmic and powerful sounds blend tradition with modern influences to create an unforgettable listening experience. You can often enjoy these performances at local festivals or venues in the region.

How close is Port Shepstone to National Parks?

Port Shepstone is located on the southeast coast of South Africa and in close proximity to several national parks. The closest, Oribi Gorge Nature Reserve, is about 21 kilometers inland. For an ideal safari experience, however, Hluhluwe-Imfolozi Park, known for its rhino conservation efforts, is a longer drive of about 233 kilometers north. Another option is iSimangaliso Wetland Park, a UNESCO World Heritage Site, about 280 kilometers northeast of Port Shepstone.

Can I visit the beach in Port Shepstone?

You definitely can. Port Shepstone has some excellent beaches to offer. Known for its marina and fishing spots, it invites many visitors who appreciate the natural beauty. The calm waters of the Indian Ocean make it a popular destination for swimming, snorkeling and surfing. With its white sandy beaches, it is an ideal place for sunbathing, walking and relaxing. So be sure to bring your beachwear and picnic set if you plan to visit the pristine beaches of Port Shepstone.

Is there a dress code that's culturally appropriate?

There is no particular dress code in Port Shepstone, South Africa. It is a relaxed seaside town where people often wear casual clothing suitable for beach activities. However, when visiting religious or cultural sites, it is advisable to dress modestly to respect local customs. Overall, clothing should be light and comfortable due to the warm climate, but you can also pack something warmer for cooler evenings.

Are there specific local customs I should know about?

As a visitor to Port Shepstone, South Africa, you should respect and understand local customs. Most social interactions are informal, but it is advisable to always greet politely. When visiting a home, it is customary to bring a small gift. South Africans love barbecues known as "braai" - if you are invited, it is an important part of the local culture. Visitors should avoid political discussions about apartheid. Remember that South Africa is a diverse country with different beliefs and customs, and tolerance is an essential part of your visit.

What accessibility facilities are there for disabled travelers?

Port Shepstone, South Africa offers a number of disabled facilities for travelers. Many hotels and lodges are equipped with ramps, elevators, and wheelchair-accessible rooms to ensure comfortable accommodations. Public facilities such as beaches, parks, and shopping centers have special parking and accessibility features such as ramps. Some tour operators cater to special needs and offer adapted safari vehicles and guided tours. Be sure to check with individual facilities to ensure they meet special accessibility requirements.

How do I get to Port Shepstone from Johannesburg?

The easiest way to get from Johannesburg to Port Shepstone is by car, which usually takes about 7 hours. You take the N3 highway towards Durban and then turn onto the N2 towards Port Shepstone. Alternatively, you can fly from Johannesburg to Durban to King Shaka International Airport and then rent a car or take a cab for the two-hour drive to Port Shepstone. Please remember to check and take into account the current traffic and weather conditions.

Are there bicycle rental services in Port Shepstone?

Yes, Port Shepstone offers bike rental services that are ideal for exploring the coastal town at your own pace. These services are available at various locations around the city, so you can easily pick up and return your bike. This way, you can experience Port Shepstone's beautiful beaches, quaint architecture, and scenic beauty in a charming way, while also getting some exercise. So don't forget to include a leisurely bike ride in your itinerary!

How prevalent is WiFi in Port Shepstone?

In Port Shepstone, as in many other parts of South Africa, WiFi is fairly widespread in certain areas. Most notable establishments such as restaurants, accommodations, and business areas offer WiFi options to their customers. However, in remote or rural areas, availability may be less. It is recommended to check with the accommodation or host for WiFi availability or to make arrangements for mobile data.

Can I access healthcare easily in Port Shepstone?

Yes, healthcare is readily available in Port Shepstone. The city is served by the Port Shepstone Regional Hospital, which offers a wide range of services, including general medical care, surgical procedures, pediatrics, and emergency services. Other health care facilities such as private practices, clinics, and pharmacies are also plentiful in the city. Foreigners have access to these facilities, but it is recommended to have travel medical insurance for necessary treatment and expenses.

Is there public transportation available in Port Shepstone?

Yes, there is public transportation in Port Shepstone, South Africa. The city is served by a network of cabs and buses that offer regular connections to various parts of the city and neighboring areas. Although schedules are not always consistent, these modes of transportation are quite reliable. For tourists who prefer more comfort, there are also car rental agencies.

How affordable is Port Shepstone for tourists?

Port Shepstone in South Africa is a reasonably affordable destination for tourists. Accommodation options range from budget stays to luxury resorts, making it suitable for a variety of budgets. The cost of food and drink, local transportation, and sightseeing is relatively low compared to other major tourist destinations around the world. However, prices can fluctuate depending on the time of year or special events in the area. For those looking for a quiet coastal retreat, this is certainly a cost-effective option.

Feedback

I hope you found this article informative and helpful. I'm eager to improve the content and make it even more valuable for you. If you have any feedback or suggestions, I would love to hear from you.

Do you have any tips or hidden gems that you think should be added to the list? Are there any areas that you feel could use more explanation or clarification?

Your input is greatly appreciated and will help us to continue providing high-quality content that meets your needs and interests. Please feel free to share your thoughts.