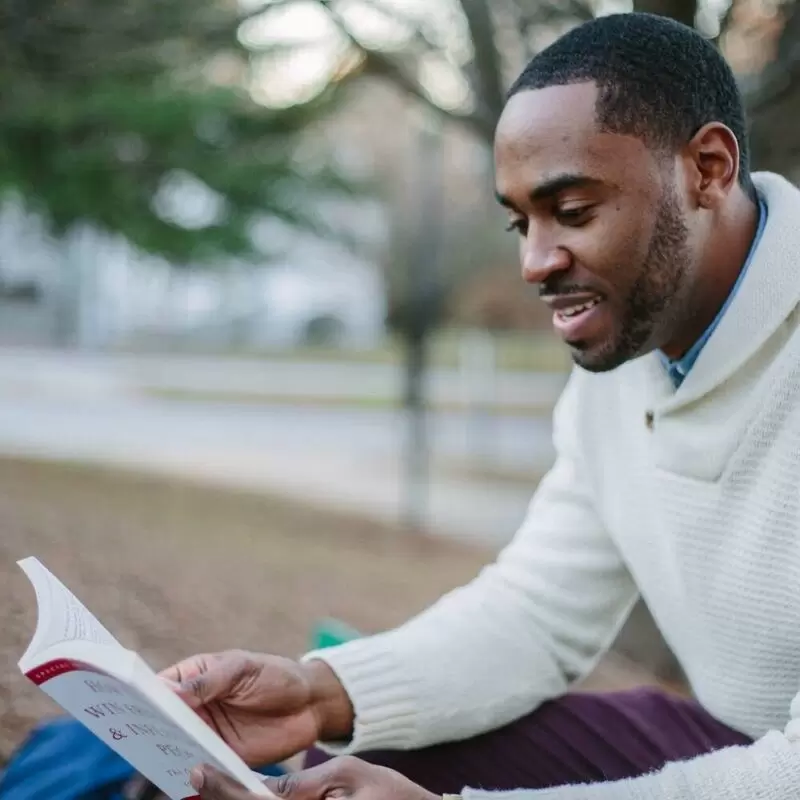 1. Beale Wildlife Park

At Beale Wildlife Park in Reading, you can get up close and personal with fascinating species like lemurs, wallabies, and meerkats. The family-run park is also home to beautiful landscaped gardens with lively peacock shows.

Insider tip: Opt for an exclusive "Meet the Animals" experience and experience unforgettable moments with your pets. While you're in the area, explore Basildon Park, located just 3 miles from the wildlife park - an elegant Georgian mansion with a picturesque landscaped park.

Beale Wildlife Park
Lower Basildon, Pangbourne, Reading

Monday - Sunday: 10:00 AM – 5:00 PM
2. Christchurch Meadows
Discover Christchurch Meadows, a lush, green oasis on the banks of the Thames River. The idyllic landscape with its picturesque views is perfect for quiet walks, picnics or leisurely bike rides. Admire the fascinating Caversham Bridge and be enchanted by its historic charm. Just a short walk away is the lively village of Caversham with hidden culinary gems, quaint stores and cozy pubs. A visit to Christchurch Meadows promises a peaceful, relaxing experience in the heart of Reading.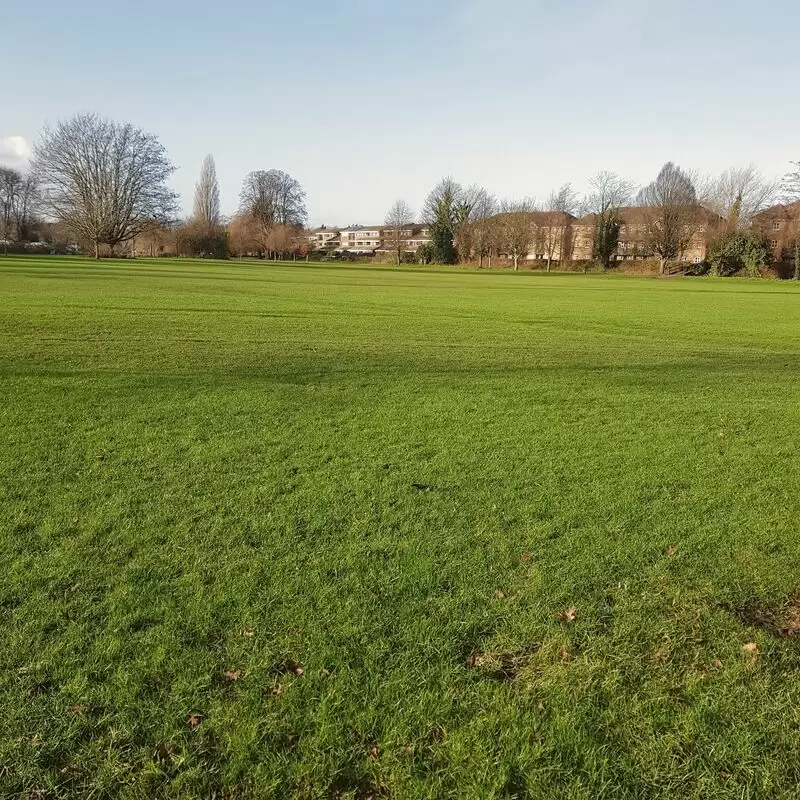 3. Reading Abbey Ruins
Immerse yourself in the history of Reading Abbey Ruins, an impressive monument dating back to 1121. Walk through the stunning remains where famous figures such as King Henry I were laid to rest. This hidden gem comes to life during the annual Water Festival, when unique events take place within its walls. Just a short walk away are Forbury Gardens - a picturesque retreat with the famous May Wall Lion, ideal for a leisurely picnic after exploring the ruins.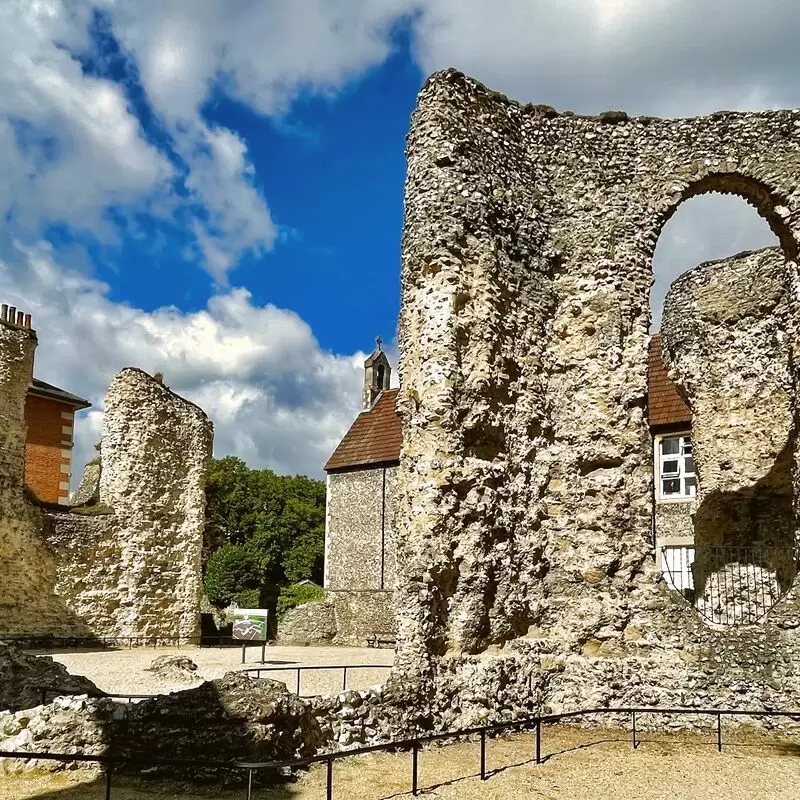 Reading Abbey Ruins
Abbot's Walk, Reading
Monday - Sunday: 8:00 AM – 6:00 PM
4. Silchester Roman City Walls & Amphitheatre
Discover the remarkable Roman city walls and amphitheater of Silchester - a truly fascinating relic from ancient Roman Britain. Walk along the impeccably preserved walls, experience the cradle of civilization as it once was, and participate in a variety of cultural and historical programs. Visit the unique amphitheater - once a vibrant center of entertainment - and experience a magical and immersive journey into the past. Nearby, immerse yourself in the Roman city of Silchester "Calleva Atrebatum" and discover hidden treasures in this archaeological treasure trove.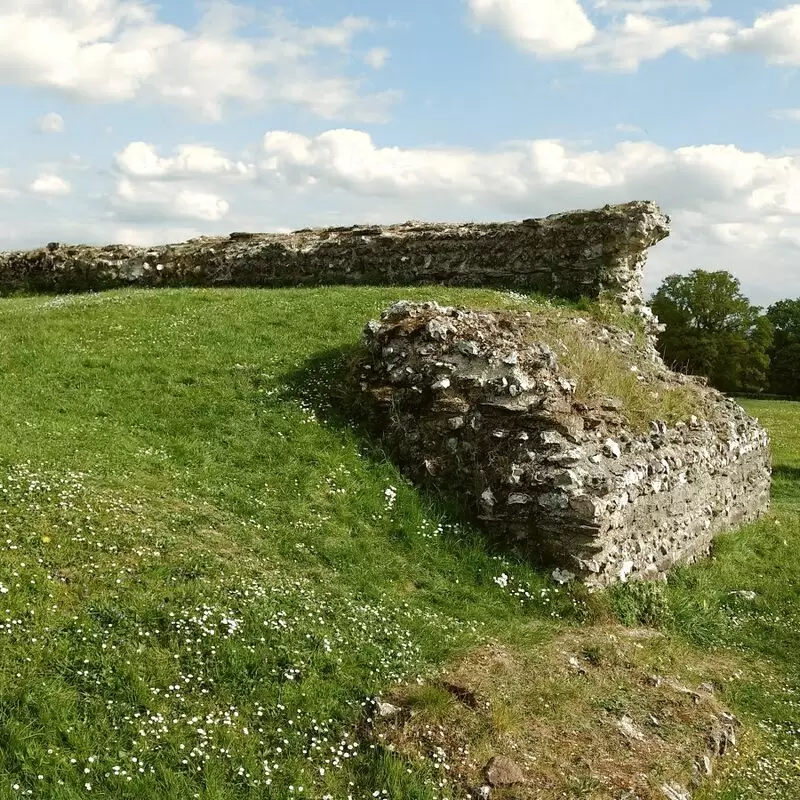 Silchester Roman City Walls & Amphitheatre

5. Reading Museum
Immerse yourself in Reading's rich history at the Reading Museum, where you'll learn fascinating stories from the city's past. Discover the stunning replica of the Bayeux Tapestry, which vividly tells of the Norman Conquest of England. Uncover the secrets of the Roman city of Silchester and be captivated by the displays of the Victorian-era Huntley & Palmers cookie factory. Just a short walk away, you can explore the beautiful Forbury Gardens and the impressive ruins of Reading Abbey. Don't miss this captivating cultural experience!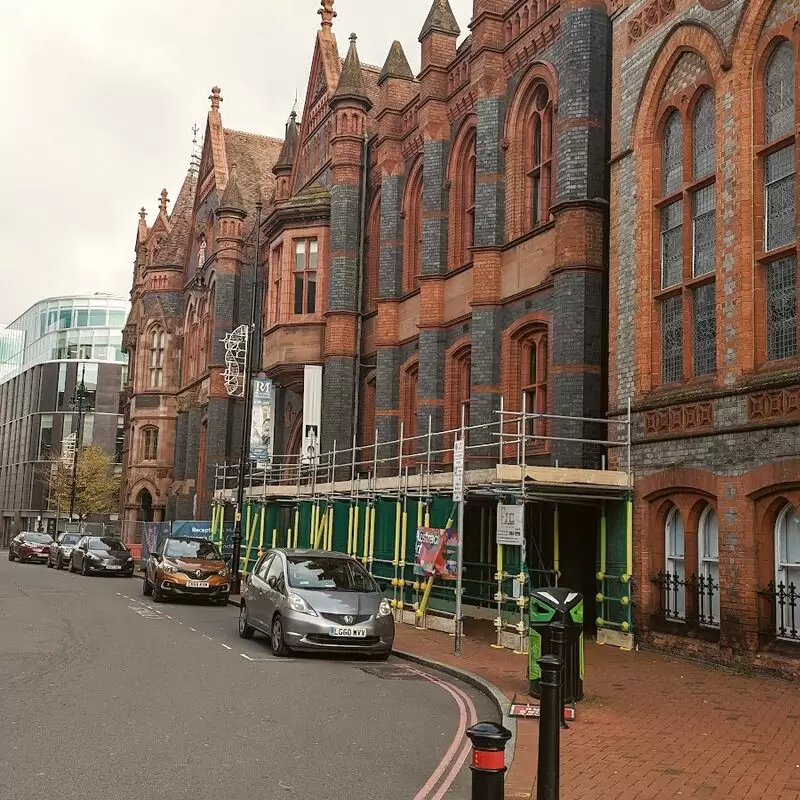 Reading Museum
Blagrave Street, Reading
Monday - Sunday: Closed
Tuesday - Friday: 10:00 AM – 4:00 PM
Saturday: 10:00 AM – 5:00 PM
6. Forbury Gardens Public Park
Forbury Gardens Public Park is a thriving Victorian-style oasis in the heart of Reading. With its manicured lawns, colorful flowerbeds, and historic monuments, like the iconic May Wall Lion statue, it's the perfect place to escape the city. Enjoy spontaneous live performances by local musicians while you picnic at leisure or take a leisurely afternoon stroll. Just a stone's throw away is the historic Abbey Ruins, where you can immerse yourself in Reading's rich history while exploring the stunning medieval architecture.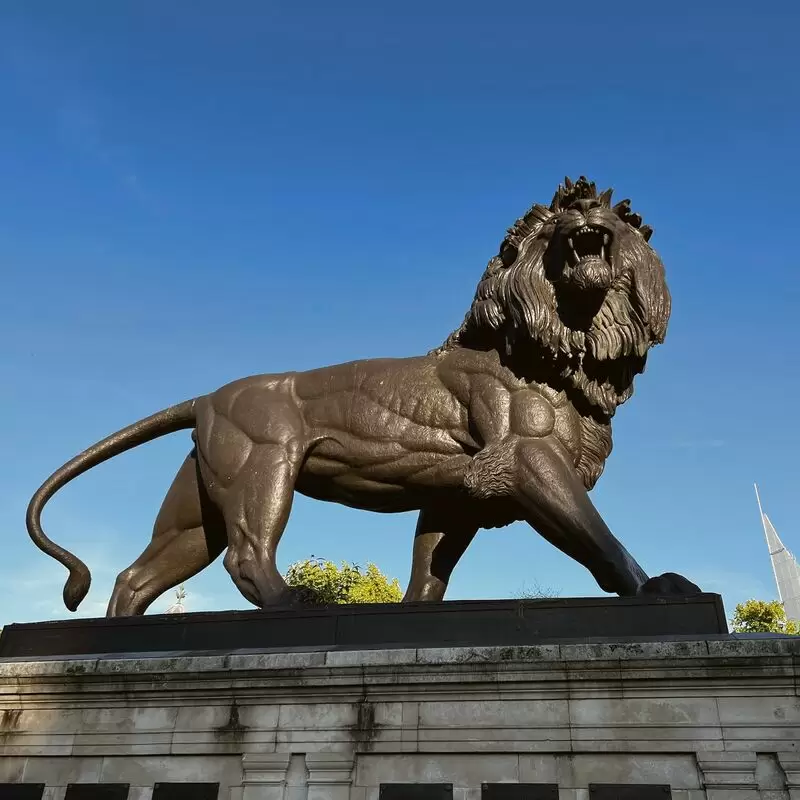 Forbury Gardens Public Park
Forbury Gardens, Reading
Monday - Sunday: 8:00 AM – 6:00 PM
7. Balmore Walk
Discover the hidden gem Balmore Walk, a picturesque riverside path along the Thames in Reading. Stroll leisurely through the lush greenery, admire the local flora and fauna, and watch the passing boats on their adventures on the river. This tranquil oasis offers a perfect respite from city life. Close to the bustling city center, you can combine your walk along the river with a visit to nearby Caversham Court Gardens, home to stunning historic gardens and a licensed café for refreshments.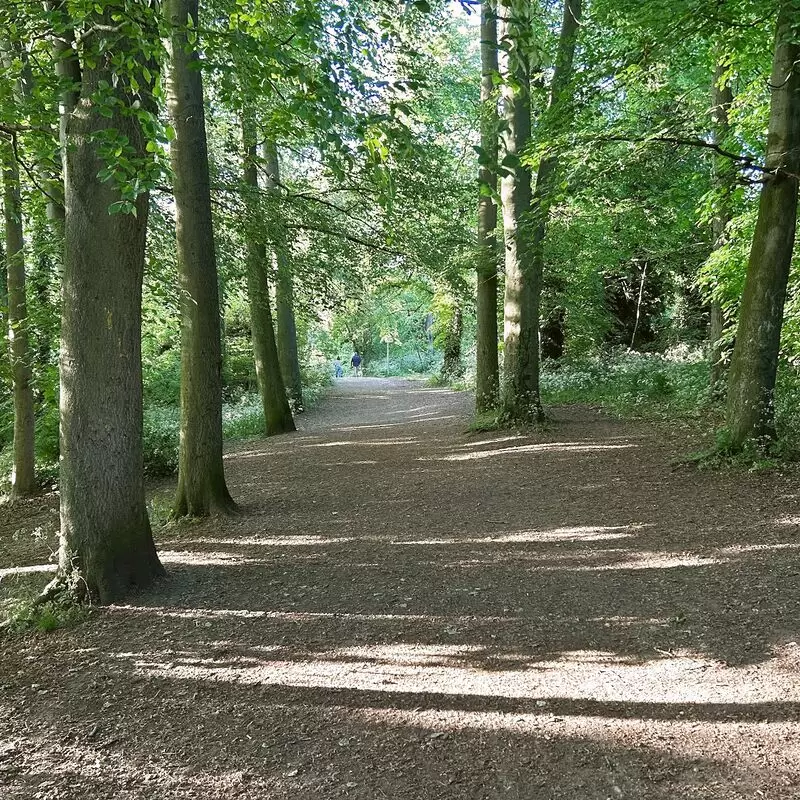 Balmore Walk
Reading RG4 8NX
Monday - Sunday: Open 24 hours
8. Hosehill Lake
A visit to Hosehill Lake is a must for nature lovers and bird watchers alike! This tranquil nature preserve is home to diverse wildlife, including the adorable harvest mouse and a variety of bird species such as kingfishers and great crested grebes. Stroll along the tranquil hiking trails and enjoy the picturesque views of the sparkling lake. While you're in the area, don't miss the quaint village of Theale, just a short walk away for a leisurely pub lunch or a spot of shopping.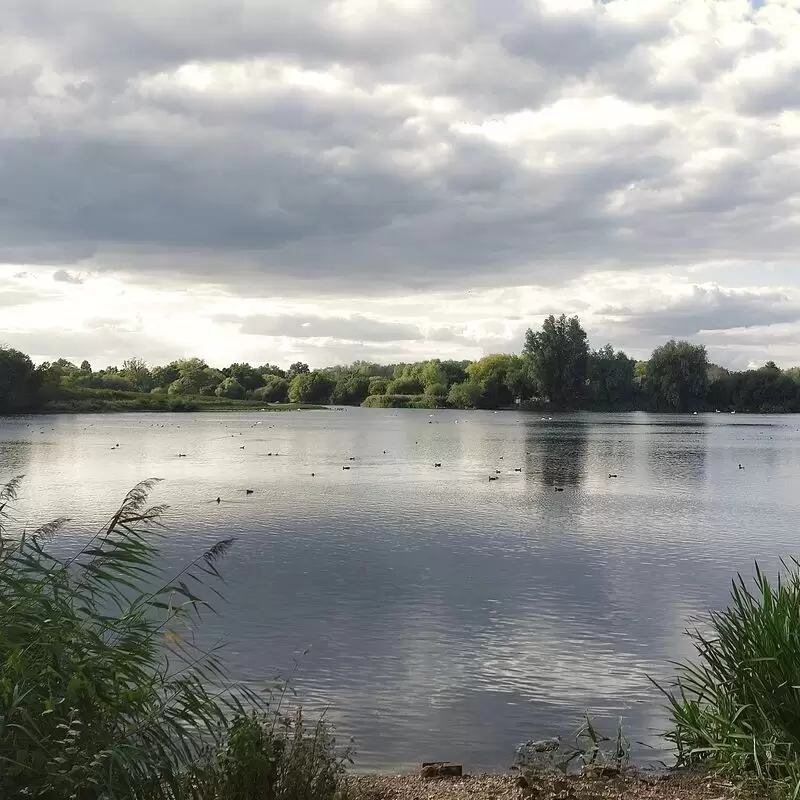 Hosehill Lake
Sulhamstead, Reading
Monday - Sunday: Open 24 hours
Best Time to Visit Reading
The best time to visit Reading, United Kingdom, is between May and September, when the weather is generally warmer, sunnier and more predictable. During these months, visitors can enjoy outdoor activities, festivals, and events such as the Reading Festival and the Reading Fringe Festival. Mild temperatures in spring and fall also make a visit enjoyable, although the weather can be less reliable.
Annual Weather in Reading
Reading 3-Day Forecast
Thu, 21 September
Night
55 °F
13 °C
0%
Morning
49 °F
10 °C
0%
Afternoon
63 °F
17 °C
89%
Evening
55 °F
13 °C
60%
Fri, 22 September
Night
50 °F
10 °C
0%
Morning
48 °F
9 °C
0%
Afternoon
60 °F
16 °C
70%
Evening
53 °F
11 °C
0%
Sat, 23 September
Night
48 °F
9 °C
0%
Morning
47 °F
8 °C
0%
Afternoon
58 °F
14 °C
0%
Evening
52 °F
11 °C
0%
Questions & Answers

How do I get to Reading from London?

To get from London to Reading, you have several options. The most popular option is to take the train from London Paddington station, which takes about 25-30 minutes. Alternatively, you can take a coach (e.g. National Express) from London Victoria Coach Station, which takes about 60-90 minutes. If you prefer to drive, you can take a rental car and head west via the M4 freeway, which is about 64 km from London.

What is the main transportation method in Reading?

The main mode of transport in Reading, United Kingdom, is the public bus network, which includes an extensive route network operated by Reading Buses and other providers. Buses serve the city and surrounding areas, providing frequent service and good connections. In addition, there is a well-connected train station, Reading Railway Station, from which regional and national destinations can be reached. Cabs and bicycles are also popular alternatives for getting around the city and surrounding areas.

Are there guided tours available in Reading?

Yes, Reading has guided tours for visitors who want to explore the city's rich history and culture. One popular option is the Reading Tour Guides, a group of knowledgeable local guides who offer various themed walking tours of Reading. These tours include visits to the Abbey Ruins, Reading Gaol, historic churches and more. Boat tours of the Thames River are also available, offering a unique perspective of the area. It is advisable to check the internet and check with tour operators for the latest offers and availability.

What is the most famous local dish?

One of the most famous dishes in Reading is the Spoonful of Reading Pie. This traditional dish dates back to the 17th century and has become a culinary symbol of the region. It is a savory pie made with a mixture of ground beef, chopped onions, and diced potatoes, seasoned with a blend of local herbs and spices. The pie is then wrapped in a thick, golden crust and baked to perfection. The Spoonful of Reading Pie is enjoyed by locals and visitors alike and showcases the unique flavors and history of Reading, Great Britain.

Can I find vegan food options in Reading?

Yes, you can definitely find vegan dishes in Reading. There are plenty of cafes, restaurants and eateries in the city that specialize in plant-based diets. Some establishments specialize in vegan and vegetarian dishes, while others offer vegan food on their regular menus. There are also vegan-friendly supermarkets and health food stores in the area where you can purchase ingredients for your own vegan dishes. Overall, Reading is an inclusive and welcoming place for vegans and plant-based food lovers.

How safe is Reading for tourists?

Reading is generally a safe destination for tourists, as the crime rate is lower compared to other British cities. However, it is always important to take the usual precautions. Be aware of your surroundings, especially when you are out at night or in poorly lit areas. Keep your belongings safe, avoid displaying valuables, and use caution when using public transportation. If you follow the usual safety measures, you can enjoy a pleasant and worry-free stay in Reading.

What currency is used in Reading?

In Reading, which is located in the United Kingdom, the official currency is the British Pound Sterling (GBP). This currency is usually represented by the symbols "£" or "p" for pence. Banknotes come in denominations of £5, £10, £20 and £50, while coins include 1p, 2p, 5p, 10p, 20p, 50p, £1 and £2. Credit and debit cards are accepted in most stores, but it's always a good idea to have some cash on hand for smaller transactions or in case a place doesn't accept cards.

Is it easy to find public toilets in Reading?

Finding public toilets in Reading may not be as easy as you would hope, especially in the city center. However, there are some at strategic points, especially in shopping centers like The Oracle and Broad Street Mall, as well as at the train station. It is advisable to familiarize yourself with the locations or use a mobile app to find them when needed. Also, cafes and restaurants may allow you to use the facilities when you are a guest there.

Can I drink tap water in Reading?

Yes, you can safely drink the tap water in Reading, United Kingdom. Tap water in Reading, like the rest of the United Kingdom, undergoes strict quality controls and meets the high safety and cleanliness standards set by the Drinking Water Inspectorate. Although the taste may vary slightly due to minerals and the treatment process, tap water is perfectly safe for drinking, cooking, and other daily uses. If you find the taste bothersome, you can use a water filter or buy bottled water.

Are there easily accessible bike rentals?

Yes, there are easily accessible bike rentals in Reading, United Kingdom. ReadyBike is the most popular bike sharing system in the region and offers numerous docking stations in the city and at major destinations. The rental process is simple and convenient, with an online platform and mobile app to quickly rent and find available bikes. The bikes are suitable for all types of riders and make exploring Reading's attractions, parks, and scenic routes an enjoyable and eco-friendly experience.

Do people in Reading speak English?

Yes, the people of Reading, United Kingdom, speak mostly English. As a major city in the United Kingdom, Reading hosts a diverse population with residents from different countries. Although other languages can be heard, English is the main language of communication in the city. Most residents, businesses and services in Reading communicate effectively in English, making it easy for English-speaking visitors to find their way around and enjoy their stay in the area without language barriers.

What is the best neighborhood to stay in?

The best neighborhood to stay in Reading, United Kingdom, is the city center, as it offers an ideal location for exploring the city's attractions, shopping, and restaurants. Staying near the Oracle Shopping Centre and Riverside area gives you easy access to cafes, bars, and popular attractions like the ruins of Reading Abbey, Forbury Gardens, and the Museum of Reading. The city center also has good transport links, so you can easily visit surrounding towns or commute to London from here.

Is Reading a family-friendly destination?

Reading is indeed a family-friendly destination that offers numerous activities and attractions for all ages. The city is home to a variety of museums, parks and gardens that are perfect for outdoor exploration and family leisure activities. The River Thames and the Kennet & Avon Canal invite beautiful walks and boat rides. With easy access to nearby attractions such as Windsor Castle and Legoland Windsor Resort, Reading is an excellent base for families looking to explore the surrounding area.

How expensive is Reading compared to London?

Reading is generally considered cheaper than London in terms of cost of living. Although it is a thriving city that is not far from London, the cost of living such as accommodation, transportation and eating out in Reading tends to be cheaper compared to the British capital. However, Reading offers numerous shopping, entertainment and dining options, so visitors and residents can enjoy a high quality of life without spending as much money as in London.

Are there any nearby towns worth visiting?

Definitely! The historic town of Windsor, home to the famous Windsor Castle, is a must-see and is just 20 miles from Reading. Henley-on-Thames, famous for its annual Royal Regatta, offers scenic riverside walks and charming historic architecture. Ascot is known for its famous racecourse, which attracts horse racing fans from around the world. Another option is the charming town of Wokingham, which has a lively market, stores, and traditional English pubs in its well-preserved 18th-century center.

What is Reading's nightlife like?

Nightlife in Reading offers a colorful mix of bars, pubs and clubs for different preferences and budgets. Enjoy a cozy evening in traditional pubs or chic cocktail bars that feature live music and DJs. If you want to dance the night away, nightclubs offer a wide range of music, from pop to electronic. Comedy clubs and theaters provide alternative options for entertainment seekers. Reading's nightlife also hosts a variety of festivals and events throughout the year, creating a lively atmosphere.

Is tipping customary in Reading?

Tipping is not as common in Reading or the United Kingdom as it is in some other countries, such as the United States. However, it is still appreciated for good service. In restaurants, it is common to tip 10-15% if the service is not included in the bill. For other services such as cabs or hairdressers, it is a nice gesture to round up or leave a small tip. Remember that the amount of the tip is at your discretion, so the decision is ultimately yours.

Are there any cultural customs I should be aware of?

In Reading, UK, cultural customs are generally similar to the rest of the UK. Politeness, punctuality and queuing are highly valued. When greeting people, a handshake is common in formal situations, while friends may opt for a hug or a kiss on the cheek. Tipping is appreciated for good service in restaurants, usually around 10%. Although British humor is often witty and sarcastic, it is advisable to be sensitive about topics such as politics, religion, and personal matters. When visiting someone's home, it is customary to bring a small gift, such as a bottle of wine or chocolates.

How do I access public transportation?

There are several options for accessing public transportation in Reading, with the main hub being Reading train station. You can travel by train, both on local lines and on national train services via Great Western Railway and South Western Railway. Reading Buses operates an extensive bus network in the city and surrounding areas. If you prefer to travel by bicycle, you can rent bikes through the ReadyBike bike rental system. For longer distances, there are bus services between Reading and other cities in the United Kingdom.

Can I find free Wi-Fi easily in Reading?

Yes, finding free Wi-Fi in Reading, UK is quite easy. Many public places like cafes, restaurants and bars offer free Wi-Fi to their customers. The Oracle, a popular shopping and entertainment complex, also offers free Wi-Fi in its premises. Reading's public libraries, including the Central Library and other community libraries, also offer free Internet access to their patrons. All you need to do is ask for the Wi-Fi password or log in to the guest network of these facilities.

Feedback

I hope you found this article informative and helpful. I'm eager to improve the content and make it even more valuable for you. If you have any feedback or suggestions, I would love to hear from you.

Do you have any tips or hidden gems that you think should be added to the list? Are there any areas that you feel could use more explanation or clarification?

Your input is greatly appreciated and will help us to continue providing high-quality content that meets your needs and interests. Please feel free to share your thoughts.