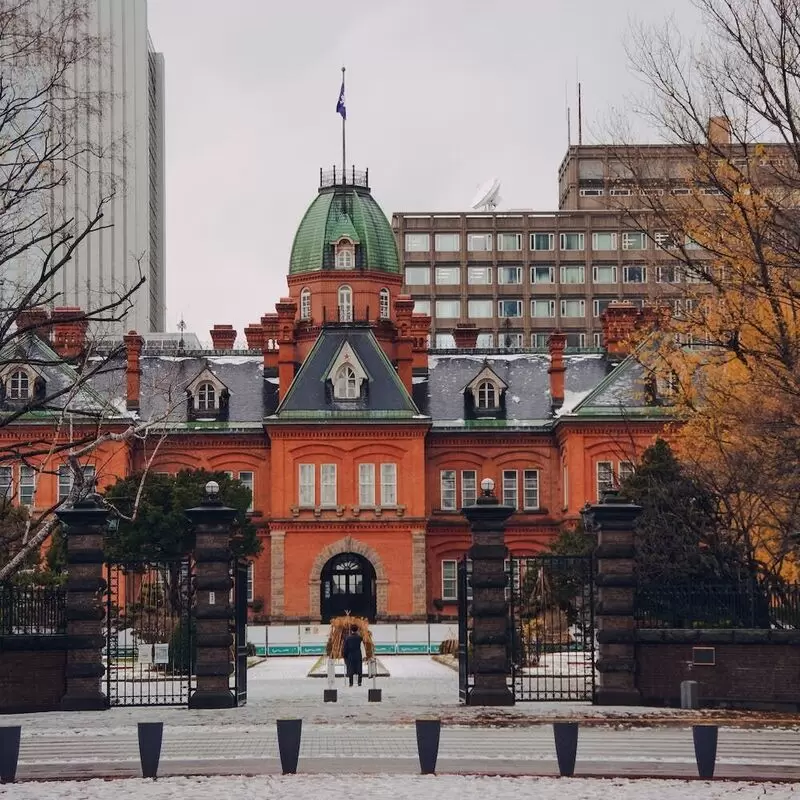 1. Hokkaido Jingu
Enjoy the quiet spirituality of Hokkaido Jingu, the great Shinto shrine in Sapporo. Marvel at its unique architecture or join locals praying for good luck. Come in January for Hatsumode, the first shrine visit of the new year, to feel the cultural pulse. Just a stone's throw away are the gorgeous Maruyama Park and Sapporo's famous Hokkaido Brewery, perfect for a cool beer tasting after basking in serene sanctity. It's local tradition and modern fun all rolled into one!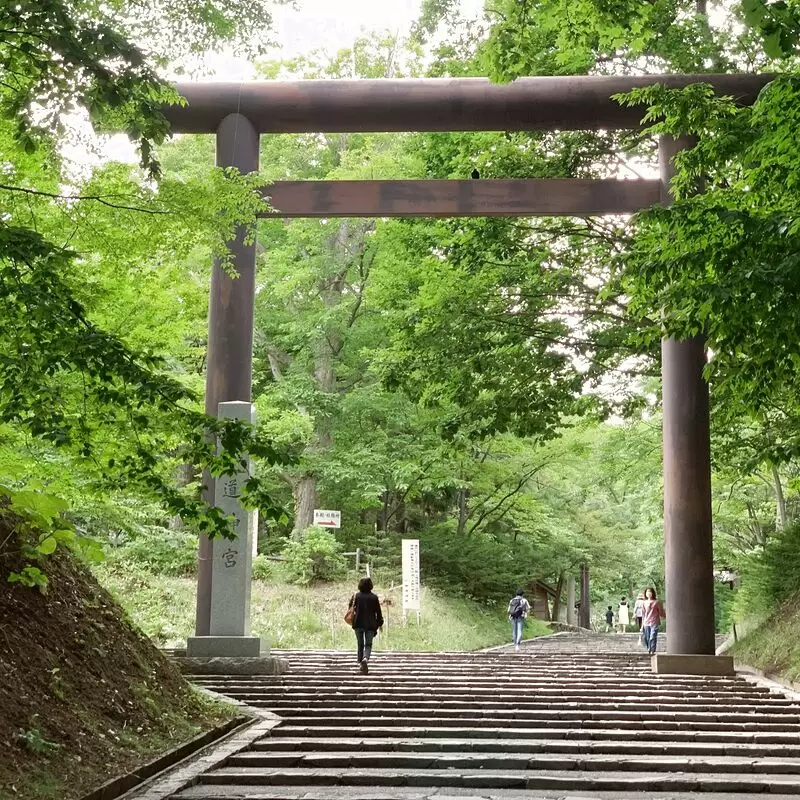 Hokkaido Jingu
474 Miyagaoka, Chuo Ward, Sapporo, Hokkaido 064-8505
Monday - Sunday: 6:00 AM – 5:00 PM
2. Shiroikoibito Park
Discover the sweet charm of Shiroi Koibito Park in Sapporo, a dream come true for chocolate lovers. Embark on a fairytale factory tour where you can watch the production of Hokkaido's famous white chocolate cookies. You can even make your own creations in the cookie workshop! Just around the corner, you'll find Miyanomori Ski Jumping Stadium, an iconic legacy of the 1972 Winter Olympics that features an exciting ski jump with breathtaking views of the Sapporo cityscape.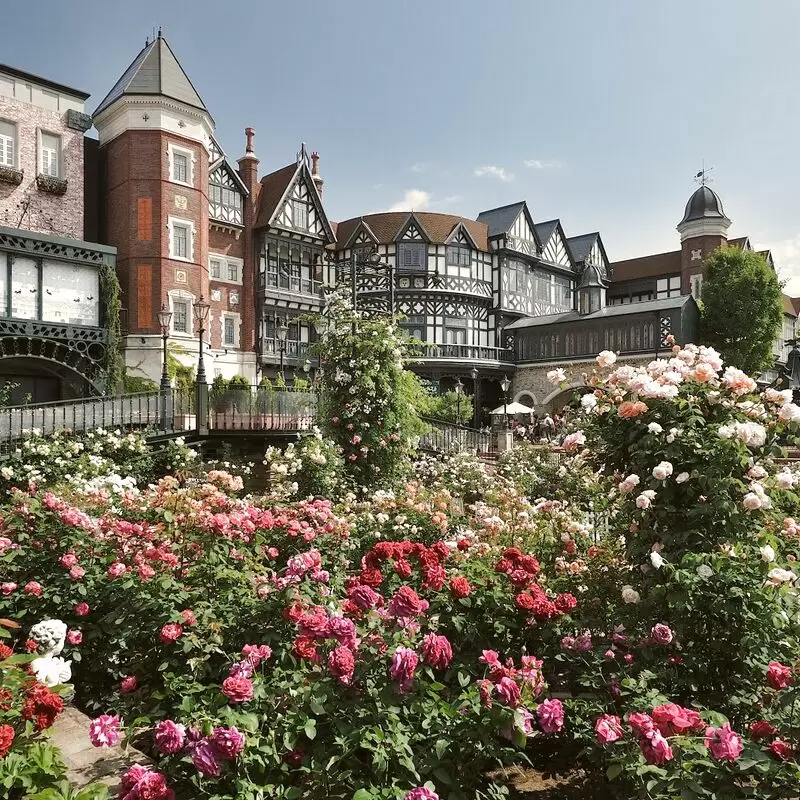 Shiroikoibito Park
2-chōme-11-36 Miyanosawa 2 Jō, Nishi Ward, Sapporo, Hokkaido 063-0052
Monday - Sunday: 10:00 AM – 5:00 PM
3. Maruyama Park
Experience the tranquility of nature at Maruyama Park, Sapporo's oasis. Witness the cherry blossom explosion in spring, the park's specialty, an extraordinary spectacle for locals and tourists alike. Find peace at the Hokkaido Shrine, located in the middle of the park and an attraction for spiritual and cultural enthusiasts. And did you know that the park is home to the adorable red squirrels? Just a short walk away are Sapporo's iconic clock tower and historic village, offering a glimpse into the city's past.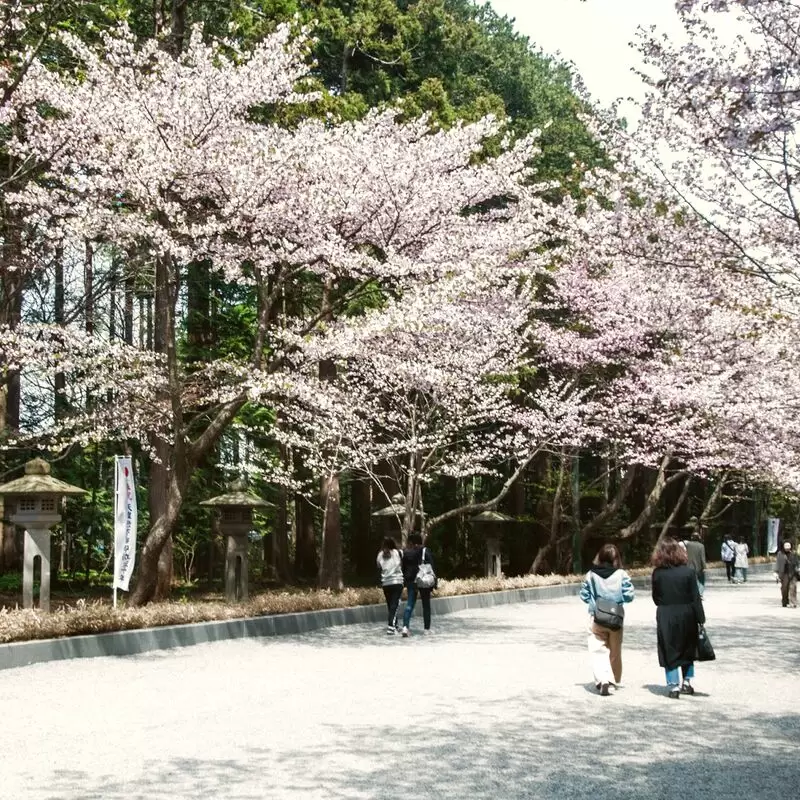 Maruyama Park

Monday - Sunday: Open 24 hours
4. Sapporo Beer Museum
Awaken your curiosity and your taste buds at the Sapporo Beer Museum, a must for beer lovers and history buffs. Here you can not only learn about the fascinating development of Japan's oldest beer brand, but also taste the different types of beer at the end of the tour. Don't miss the Genghis Khan Lamb BBQ served with beer at the in-house Garden Grill. Bonus: Odori Park, the city's green lung with beautiful sculptures, is less than 3 km away.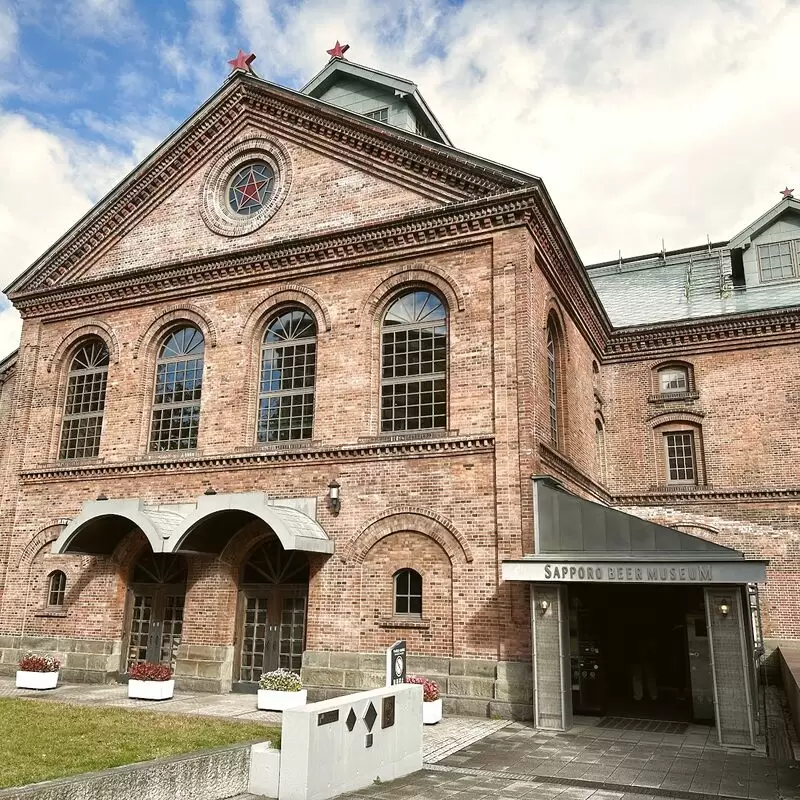 Sapporo Beer Museum
9-chōme-1-1 Kita 7 Jōhigashi, Higashi Ward, Sapporo, Hokkaido 065-8633
Monday: Closed
Tuesday - Sunday: 11:00 AM – 6:00 PM
5. Moerenuma Park
Moerenuma Park is a unique blend of art and nature designed by world-renowned sculptor Isamu Noguchi. This gem offers breathtaking landscapes with pristine forests, tranquil waters and dramatic sculptures. Enjoy various activities such as picnicking, hiking or snow sliding in winter. Visit the iconic glass pyramid "Hidamari," an interactive art space. Just a short drive away is Sapporo Art Park, with its beautiful outdoor sculptures and an arts and crafts museum. Immerse yourself in the artistic side of Sapporo at Moerenuma!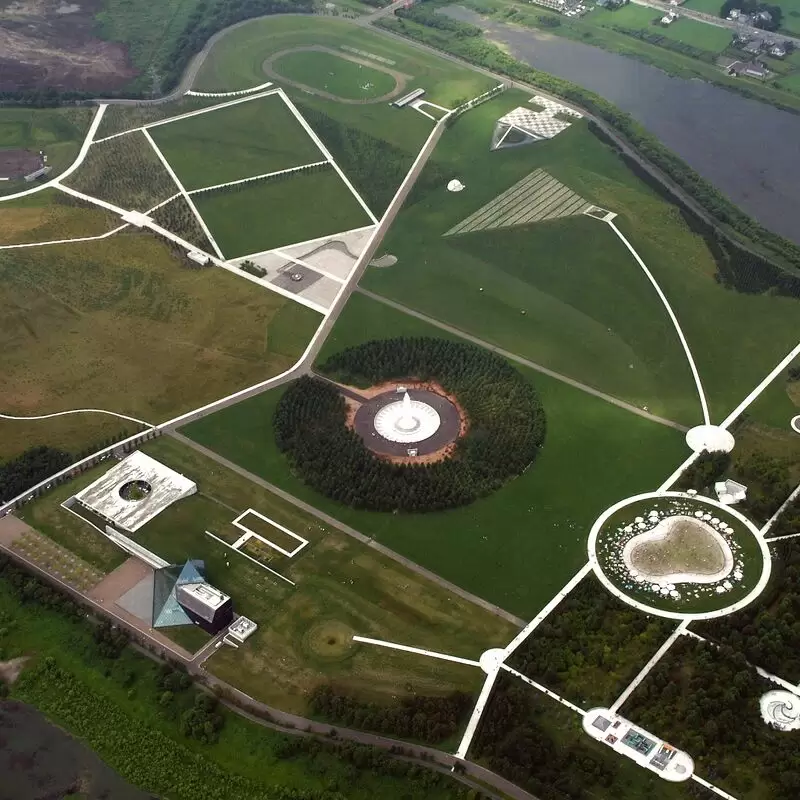 Moerenuma Park
1-1 Moerenumakōen, Higashi Ward, Sapporo, Hokkaido 007-0011
Monday - Sunday: 7:00 AM – 10:00 PM
6. Sapporo City Maruyama Zoo

Immerse yourself in the magic of nature at Sapporo City Maruyama Zoo, home to over 200 species of animals, including the regal white tiger and enchanting red pandas. The zoo is located in Maruyama Park, a popular destination for locals to admire the cherry blossoms in spring, and near Hokkaido Shrine.

An insider tip: don't miss the penguin march, a unique experience to see these adorable creatures waddling around! So come to Sapporo City Maruyama Zoo and make unforgettable acquaintances with the most beautiful of nature.

Sapporo City Maruyama Zoo
3番地1 Miyagaoka, Chuo Ward, Sapporo, Hokkaido 064-0959

Monday - Sunday: 9:30 AM – 4:30 PM
Wednesday: Closed
7. Sapporo TV Tower
A visit to the Sapporo TV Tower is a must because of the panoramic view of the city and the famous Odori Park. Take the elevator 90 meters up to the observation deck and enjoy the breathtaking view. The view at night is especially enchanting, so don't forget your camera! Just a few steps away is the atmospheric Tanukikoji shopping street. Experience the meeting of Sapporo's tranquility and urban charm in this modern and historic tower. It is an unforgettable trip!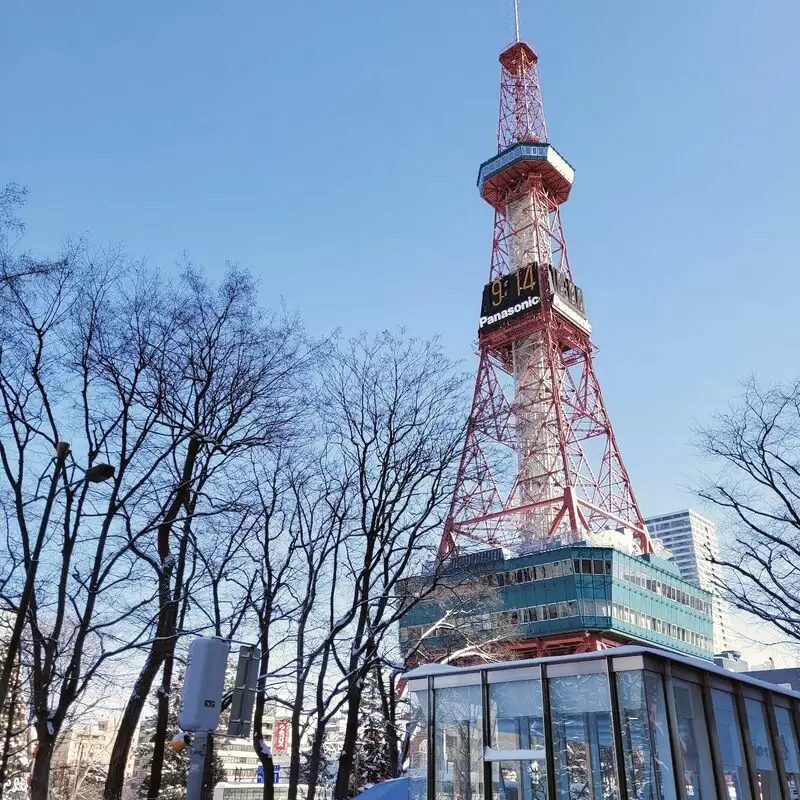 Sapporo TV Tower
1 Chome Odorinishi, Chuo Ward, Sapporo, Hokkaido 060-0042
Monday - Sunday: 9:00 AM – 9:50 PM
8. Historical Village of Hokkaido
Immerse yourself in the past at the "Hokkaido Historical Village". More than 60 buildings from the Meiji and Taisho periods have been preserved in this open-air museum. Discover old horse-drawn streetcars, a pioneer village, a fishing village or an exquisite mountain villa, all reflecting Hokkaido's historic charm. It's a time capsule in the midst of greenery. After your time travel, a 15-minute drive will take you to the enchanting Hokkaido Shrine for a spiritual retreat. For history buffs, horse-drawn carriage rides are occasionally offered, which is sure to thrill them!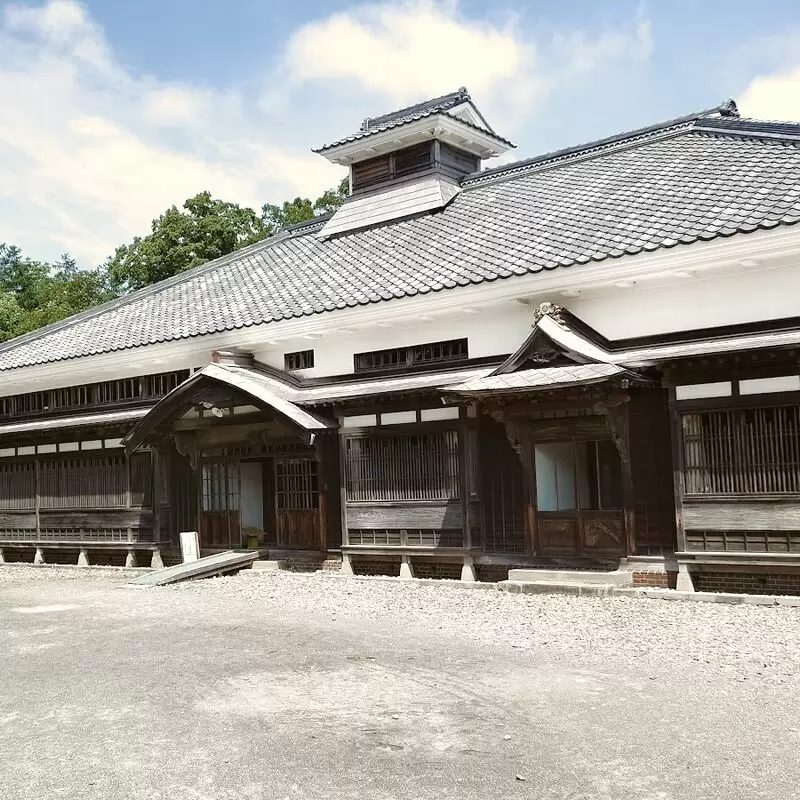 Historical Village of Hokkaido
Konopporo-50-1 Atsubetsuchō, Atsubetsu Ward, Sapporo, Hokkaido 004-0006
Monday - Sunday: 9:00 AM – 5:00 PM
9. Tanukikoji Shopping Street
Experience the vibrant vitality of Sapporo at Tanukikoji Shopping Street! A wonderful mix of modern and traditional Japan with over 200 stores. From delicious Hokkaido sweets to unique Japanese accessories, you'll find it all here! You can shop at your leisure in this sheltered arcade, rain or shine. And just a stone's throw away is Odori Park, an urban oasis perfect for a post-shopping stroll. The nightlife is unbeatable? The lantern-lit bars serve the famous Sapporo beer, making a night here an unforgettable experience. End your day at the public baths in the nearby Susukino district and literally immerse yourself in Japanese culture.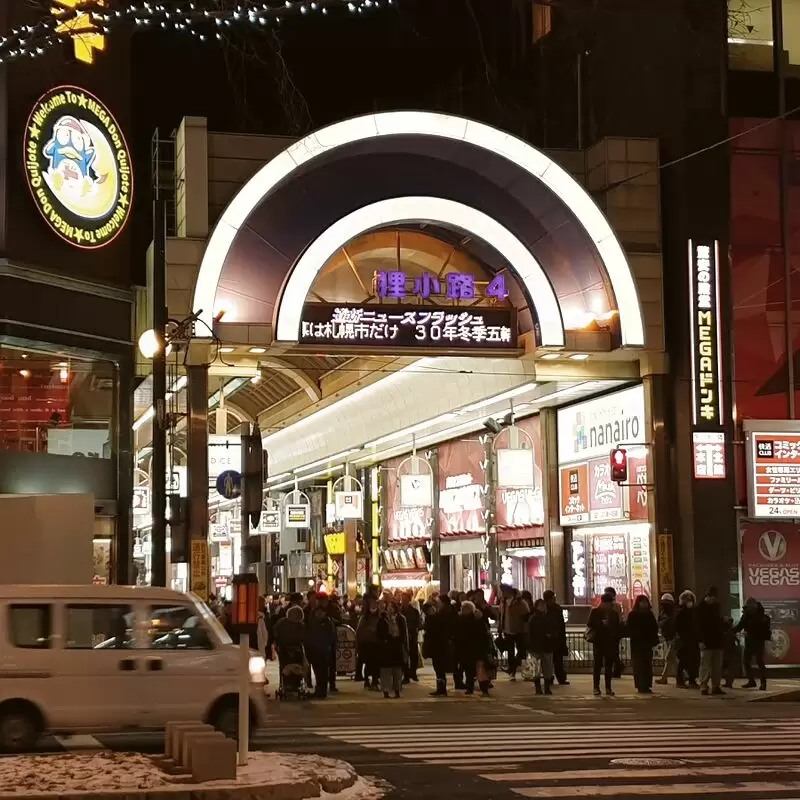 Tanukikoji Shopping Street

Best Time to Visit Sapporo
The best time to visit Sapporo, Japan, is during the winter months, especially in February when the famous Sapporo Snow Festival takes place. Travelers who prefer milder temperatures can visit the city in late spring or early fall to experience the beautiful foliage color.
Annual Weather in Sapporo
Sapporo 3-Day Forecast
Tue, 26 September
Night
58 °F
14 °C
80%
Morning
56 °F
13 °C
78%
Afternoon
69 °F
21 °C
80%
Evening
59 °F
15 °C
76%
Wed, 27 September
Night
56 °F
13 °C
0%
Morning
55 °F
13 °C
0%
Afternoon
72 °F
22 °C
79%
Evening
60 °F
15 °C
0%
Thu, 28 September
Night
58 °F
14 °C
0%
Morning
59 °F
15 °C
85%
Afternoon
65 °F
18 °C
63%
Evening
60 °F
16 °C
61%
Questions & Answers

What is the local language in Sapporo?

The local language in Sapporo, as in the rest of Japan, is Japanese. However, there is a regional dialect, the Hokkaido dialect, which differs slightly in pronunciation and vocabulary from standard Japanese. This dialect is spoken primarily by the older generation in Sapporo and can still be heard in rural areas of Hokkaido. English is not widely spoken, but due to the increase in international tourism, efforts are being made to promote the teaching of English.

Are there many people who speak English in Sapporo?

Yes, even though the native language in Sapporo is Japanese, there are still a large number of people who speak English, especially in the tourism industry such as hotels, restaurants and tourist attractions. Since Sapporo is an international tourist city, many signs and menus are also translated into English. However, everyday conversations might be challenging as not everyone has a good command of English. If you make an effort to learn some basic Japanese phrases, the locals will greatly appreciate it.

How do I use public transportation in Sapporo?

In Sapporo, the efficient public transportation network consists of JR trains, subways, buses and streetcars. Purchase a prepaid IC card such as Kitaca, Suica or Pasmo to travel conveniently. The JR train connects the city to New Chitose Airport and other regions, while the subway and buses serve the downtown area. The streetcar is ideal for sightseeing in downtown Sapporo. Tickets can be purchased from vending machines before boarding. English instructions and route maps are available at each station.

What is the local cuisine like in Sapporo?

Sapporo's local cuisine offers a delicious blend of fresh seafood, local produce and hearty meats. The region is best known for its ramen, served in a special chicken-based miso soup with corn and butter. Fresh Hokkaido crab is a culinary delight often served in beer gardens. The city is also proud of its Genghis Khan, a grilled lamb dish enjoyed in the spirit of the warrior. Finally, locals enjoy their dairy products in the form of cheese or desserts like milk ice cream.

Can I drink tap water in Sapporo?

Yes, the tap water in Sapporo is safe to drink. Sapporo gets its water from pristine natural resources in the surrounding mountains and hills. The water is thoroughly treated in water treatment plants before it is delivered. It is known for its great taste and has even won a silver medal in an international water tasting competition. Enjoy the purity and freshness of Sapporo's tap water during your visit.

What safety precautions should I take in Sapporo?

Sapporo is generally safe, but it is advisable to take the usual precautions when traveling. Take care of your personal belongings, especially in busy areas such as the Susukino district and during the Sapporo Snow Festival. Use caution when crossing streets, as motorists may not yield the right of way to pedestrians. Due to the snowfall and cold winters in Sapporo, dress warmly and walk carefully to avoid slips or falls. Finally, always purchase travel insurance to cover yourself against unforeseen events.

Is there a dress code in Sapporo?

Neither in Sapporo nor in other parts of Japan is there a strict dress code. However, the Japanese generally dress modestly and neatly, so it is advisable to follow suit. Dress warmly in winter, as it can get quite cold in Sapporo and snowfall is not uncommon. In summer, on the other hand, light clothing is appropriate. Sapporo is more casual compared to Tokyo, but if you want to eat at upscale restaurants or visit business areas, dressy casual attire is recommended.

How is the nightlife in Sapporo?

Sapporo is rich with exciting nightlife experiences. From small, cozy izakayas to large, flashy nightclubs, there is something for everyone when the sun goes down. Visitors can enjoy the glamorous Susukino district, known for its lively entertainment, restaurants and shopping. Experience local beer at the Sapporo Beer Museum or take a snowmobile tour into the night. The hospitable locals and tasty street food make for a captivating nightlife in Sapporo.

What cultural customs should I be aware of in Sapporo?

In Sapporo, it is customary to bow to express gratitude or greet someone. You should respect the personal space of the locals and avoid physical contact, such as hugging. Japanese value cleanliness, so never throw anything away. In restaurants, it is customary to return food to the condition in which it was served. Use chopsticks properly; avoid sticking them vertically into rice or passing objects with them. It is also advisable to wear slippers indoors, as wearing shoes outdoors is considered disrespectful.

Are credit cards widely accepted in Sapporo?

Yes, credit cards are widely accepted in Sapporo, Japan. Most hotels, restaurants and shopping centers accept credit cards such as Visa, MasterCard and American Express. However, it is necessary to carry some cash as well, as small stores or rural areas may not accept cards. Keep in mind that credit card companies may charge fees for foreign transactions, so check with your card provider before you travel.

How can I access the internet in Sapporo?

Internet access in Sapporo, Japan, is quite easy. Most hotels and hostels offer free Wi-Fi to their guests. In addition, many cafes, restaurants and public places such as train stations or libraries also offer free Internet access. If you need permanent access, you can rent a portable Wi-Fi device, which is available in many car rental agencies, electronics stores or airport kiosks. You can also buy a prepaid data SIM card from major telecommunications providers.

What kind of power outlet is used in Sapporo?

Type A and type B sockets are used in Sapporo, Japan. Type A sockets have two flat parallel pins, while type B sockets have two flat parallel pins and one grounding pin. The standard voltage is 100 V with a standard frequency of 50 Hz. Travelers are advised to carry a universal adapter to use different types of plugs when traveling.

What major festivals take place in Sapporo?

Sapporo has several major festivals that attract numerous visitors every year. The Sapporo Snow Festival, with its giant, artistic ice sculptures, is famous worldwide. The Sapporo Autumn Festival offers a taste of Hokkaido's gastronomic delights, while the Sapporo Summer Festival features traditional Japanese bon dances and beer gardens. The Sapporo White Illumination Festival lights up the winter night sky with breathtaking light displays. Finally, the Yosakoi Soran Festival is a lively display of traditional Japanese dances.

Is Sapporo a pedestrian-friendly city?

Yes, Sapporo is considered very pedestrian friendly. The city is well planned, with wide sidewalks and pedestrian zones, making it comfortable and pleasant to walk around the city. In addition, major attractions such as Odori Park and the former Hokkaido Government Building are centrally located, making them easy to reach on foot. The city's signage is clear and many signs are in English, so non-Japanese visitors can easily find their way around the city. There is also no need to worry about safety, as the city is generally safe and very clean.

How do I tip in Sapporo?

It is not customary to tip in Japan, and Sapporo is no exception. Tipping can sometimes be seen as disrespectful. Service charges are often included in the bill and employees are usually paid fairly. Therefore, you don't need to worry about leaving extra money. If you have received exceptional service and would like to show your appreciation, a small gift or sincere thank you will suffice.

Can I rent a car in Sapporo?

Yes, you can rent a car in Sapporo. There are numerous car rental agencies, both international and local Japanese, that offer a variety of vehicles for different needs. Make sure you have an international driver's license in addition to your local license. Remember that driving in Japan is done on the left side of the road. Car rental is a good option to explore Sapporo and the surrounding areas at your own pace.

How do I exchange currency in Sapporo?

In Sapporo, you can exchange your currency at various places, such as banks, post offices and money exchange counters in large department stores or shopping malls. Some hotels also offer money exchange services. For a better exchange rate, ATMs at Seven-Eleven branches of Seven Bank are recommended. These are accessible 24/7, widely available and accept foreign cards. It is always advisable to check the current exchange rate before making a transaction.

What are the working hours of businesses in Sapporo?

In Sapporo, Japan, most businesses operate from early morning until late evening. Generally, stores and businesses open around 10:00 am and close at 8:00 pm. Restaurants may stay open later, often until about midnight. Some restaurants and bars are open until the wee hours of the morning, especially in the lively entertainment districts. It is always advisable to check the exact opening hours, as they may vary depending on the establishment and the day of the week.

What wildlife might I encounter in Sapporo?

In Sapporo, Japan, you may encounter urban wildlife such as birds, insects and small mammals. Brown bears and deer live in the nearby mountainous regions of Hokkaido, while red-crowned cranes and Blakiston's fish owls, which are rare, inhabit the nearby wetlands. Seals and various seabirds can be seen in the nearby coastal areas. Please note that encounters with larger wildlife are rare within the city limits, but are possible in nearby parks or on trips to rural areas.

Where can I find emergency medical help in Sapporo?

In Sapporo, you can seek medical help at several hospitals that have multidisciplinary emergency facilities. Two major recommendations are Hokkaido University Hospital in Kita District and Sapporo Medical University Hospital in Chuo District. Both have renowned medical facilities and English-speaking staff. In emergencies, dial 119 to reach emergency services. Remember that voice services may be available depending on the time and day.

Are there any hiking trails around Sapporo?

Absolutely! Sapporo is located in Hokkaido, which is blessed with beautiful nature, and offers numerous hiking trails. These include Mount Moiwa, a moderately difficult hiking trail within the city that offers breathtaking views of Sapporo at night. You can also visit the beautiful Maruyama Park, where a trail leads to the top of Maruyama Mountain. If you are looking for a greater challenge, you can take a full-day adventurous hike up Soranuma Mountain, which is a bit further from the city.

Is Sapporo suitable for families with children?

Yes, Sapporo is certainly suitable for families with children. The city offers a variety of family-friendly attractions such as Sapporo Maruyama Zoo, Sapporo Science Center and Moerenuma Park. In winter, kids can go skiing or visit the famous Sapporo Snow Festival to see impressive ice sculptures. Nature lovers are recommended to take a day trip to the nearby national parks or to the flower fields in Furano. Local cuisine, especially Sapporo's famous ramen, is also something kids might enjoy.

What sports are popular in Sapporo?

Sapporo, Japan, has a vibrant sports culture. Skiing and snowboarding are particularly popular, as the city is known as a world-class winter sports destination. The city is home to several excellent ski resorts, making these sports a major draw. Soccer and baseball are also popular, with local teams such as Consadole Sapporo and the Hokkaido Nippon-Ham Fighters enjoying great support. In addition, Sapporo has excellent golf courses that are popular with locals and tourists alike.

Is Sapporo a good place for skiing?

Absolutely! Sapporo is a paradise for ski enthusiasts and has some of the best snow conditions in the world. The Sapporo area is home to a variety of world-class ski resorts, including the world-renowned Sapporo Kokusai and Teine, which cater to all skill levels. The city hosted the 1972 Winter Olympics, cementing its reputation as a premier winter sports destination. As a result, Sapporo offers a perfect blend of urban amenities and access to exceptional ski slopes, making it a fantastic choice for ski enthusiasts.

What's the local beer like in Sapporo?

Sapporo is famous for its local beer, especially Sapporo beer. It is a golden colored lager with a rich, full-bodied and crisp taste. Its unique flavors are due to the blend of yeast, barley and hops, which offers a slightly bitter but smooth finish. The beer is versatile, pairs well with many local dishes, and is prized for its consistency and premium quality. Local Sapporo beer offers a refreshing, authentic taste of Japanese brewing heritage.

Are the beaches in Sapporo open to public?

Yes, the beaches in and around Sapporo, Japan, are open to the public. Many are known for their tranquil beauty and calm waters - ideal for relaxing, swimming and sunbathing. Some popular beaches also offer barbecue areas, campsites, and other recreational opportunities. Note, however, that access to beaches may be limited at certain times of the year due to certain weather conditions. Always check local regulations and current weather conditions before visiting.

Are there public restrooms available in Sapporo?

Yes, public toilets are widely available in Sapporo, Japan. You can find them in places like parks, train stations, subway stations, and shopping malls. These restrooms are usually clean and well-maintained, and some have modern amenities like bidets and baby changing facilities. Wheelchair-accessible restrooms are also available at major tourist sites. Keep in mind that traditional Japanese restrooms may differ from Western restrooms, but most public facilities offer both options.

How can I respect local customs and traditions?

In Sapporo, as in the rest of Japan, locals appreciate it when visitors respect their customs. When greeting someone, a slight bow is preferred to a handshake. Always remove your shoes before entering a person's home or certain traditional establishments. Use both hands out of respect when giving or receiving anything. Avoid talking loudly in public places and respect the locals' love of order and cleanliness. Finally, use your chopsticks properly: Don't stick them vertically into the rice and don't pass food from chopstick to chopstick.

Can I drink alcohol in public in Sapporo?

Yes, in Sapporo, as in the rest of Japan, it is legal to consume alcohol in public. You can enjoy drinks in parks, on the street or at a picnic without fear of breaking any laws. There are no special drinking zones, so you can enjoy your drink freely. However, it is strongly recommended that you drink responsibly and do not cause a nuisance or disturb the public peace.

How is the cost of living in Sapporo compared to other cities in Japan?

Life in Sapporo, Japan, is generally more affordable than in other major cities such as Tokyo or Osaka. Housing costs are significantly lower, and everyday necessities such as groceries can also be cheaper. However, the cost of going to a restaurant can be similar. Overall, the cost of living may be lower, but it also depends on your lifestyle and personal spending habits. The balance between cost of living and quality of life makes Sapporo a popular choice for many.

How safe is it to travel alone in Sapporo?

Sapporo is generally very safe for solo travelers, even at night. The city has one of the lowest crime rates in Japan, making it an excellent destination for solo travelers. The locals are polite and helpful, and most public areas are well lit and busy even after dark. It's always good to use common sense, but rest assured that Sapporo offers a safe environment for tourists. Just remember to respect local customs to ensure a pleasant visit.

What type of souvenirs can I buy from Sapporo?

In Sapporo you will find a wide selection of unique souvenirs to take home. You might want to try the Shiroi Koibito, a popular local white chocolate pastry baked between butter cookies. Craft beer is also a fantastic choice, as Sapporo is known for its thriving beer scene. If you prefer something more traditional, you can purchase beautiful Ainu wood carvings or handmade clothing with traditional Ainu patterns. Finally, don't forget to check out the beautiful Japanese pottery, known for its intricate designs and craftsmanship.

What cooking classes can I take in Sapporo?

In Sapporo, you can enjoy an intense culinary experience at several cooking schools. Discover the delicious world of Japanese cuisine at Sapporo Cooking, where you can learn to prepare traditional dishes like sushi, bento, and ramen. Alternatively, Oyako Cooking School specializes in local Hokkaido cuisine. There are also specialized courses for specific areas such as Kyoto Kaiseki cuisine at Kyoto Cookery School, which offers a deeper insight into Japanese cooking. Please check the respective websites for availability and booking.

Are there any nearby cities or towns worth visiting?

Otaru is a perfect day trip from Sapporo, known for its historic canal and old warehouses. Once a thriving herring fishing port, the town is now a center for glass blowing and unique music boxes. If you are interested in Hokkaido's indigenous culture, be sure to visit the town of Shiraoi with its museums and Ainu cultural experiences. Furano is home to beautiful lavender fields and wine breweries that offer a blend of natural beauty and local flavor. All of these towns offer a unique snapshot of Hokkaido's rich heritage and fascinating landscapes.

What are the taxi fares like in Sapporo?

The fare for cabs in Sapporo, Japan, starts at about 730 yen for the first two kilometers. After that, each additional distance of about 280 meters costs about 90 yen. A 20% surcharge may be added for trips made at night between 10pm and 5am. Depending on distance and traffic, an average cab ride in the city can cost between 2000 and 4000 yen. Always remember that tipping is not common in Japan.

Can I volunteer during my stay in Sapporo?

Yes, of course you can! Sapporo offers several volunteer opportunities for travelers who want to contribute to the local community. Many international festivals, events and social activities in the city welcome international volunteers. Opportunities range from environmental projects to cultural exchanges to community development projects. In this way, you can learn more about the way of life of the locals while providing valuable help to the community.

How to prepare for winter in Sapporo?

To prepare for winter in Sapporo, you need to dress warmly because of the heavy snowfall. High-quality winter gear such as waterproof boots, thermal clothing, several layers of insulating garments, and protective accessories such as hats, scarves, and gloves are essential. Precautions should be taken for icy conditions, such as non-slip footwear. Knowing local weather forecasts will help with trip planning. It's a good idea to stock up on hand warmers and skin moisturizers to combat the dry, cold weather. Finally, make sure you stay hydrated throughout the day.

Feedback

I hope you found this article informative and helpful. I'm eager to improve the content and make it even more valuable for you. If you have any feedback or suggestions, I would love to hear from you.

Do you have any tips or hidden gems that you think should be added to the list? Are there any areas that you feel could use more explanation or clarification?

Your input is greatly appreciated and will help us to continue providing high-quality content that meets your needs and interests. Please feel free to share your thoughts.