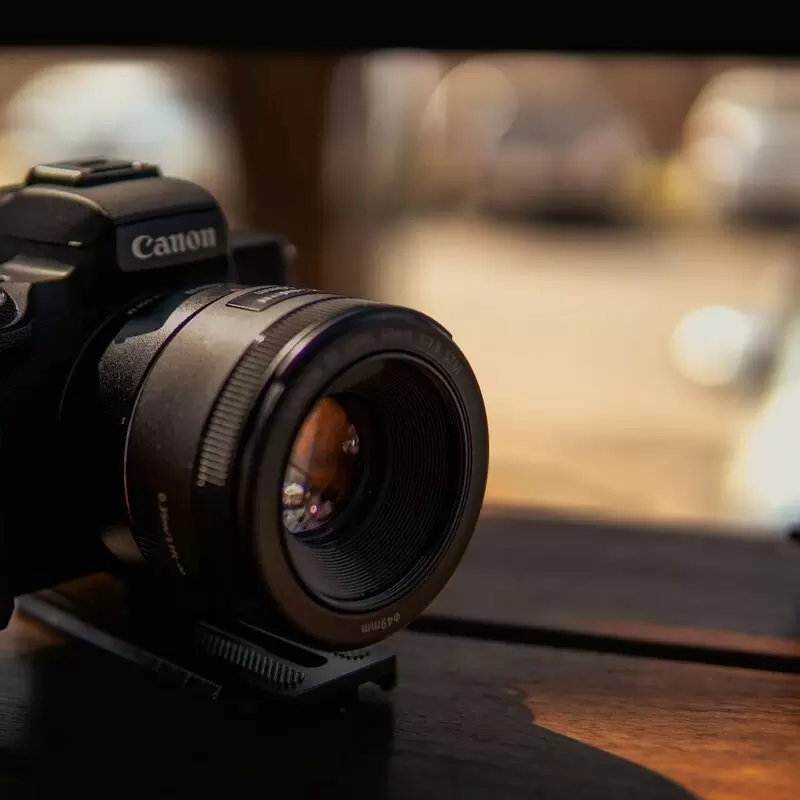 1. President Pretorius Museum
Discover the historical pulse of South Africa at the President Pretorius Museum. Located in a house built in 1857 by the first president of the Transvaal Republic, it now serves as a reminder of a turbulent era. Each room tells stories of times past and is decorated with period furniture and artifacts. The tranquil garden, home to Potchefstroom's oldest oak tree, is a hidden treasure. Its proximity to Totius House, another site steeped in history, makes it an unmissable combination for history buffs!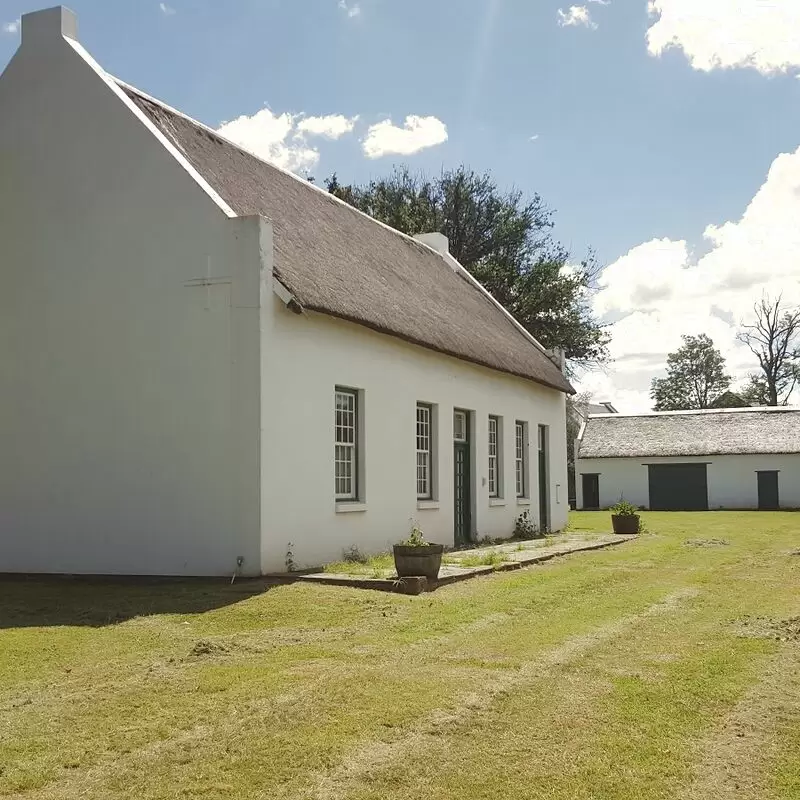 President Pretorius Museum
Thabo Mbeki Way, Mooiriver, Potchefstroom
Monday - Friday: 10:00 AM – 1:00 PM, 2:00 – 4:00 PM
Saturday - Sunday: Closed
Best Time to Visit Potchefstroom
The best time to visit Potchefstroom, South Africa, is during the summer months, from October to April. The weather is warm and perfect for outdoor activities. However, if you prefer a cooler climate, the months from May to September are also pleasant.
Annual Weather in Potchefstroom
Potchefstroom 3-Day Forecast
Wed, 27 September
Night
49 °F
9 °C
0%
Morning
42 °F
5 °C
87%
Afternoon
78 °F
26 °C
0%
Evening
56 °F
13 °C
68%
Thu, 28 September
Night
54 °F
12 °C
0%
Morning
49 °F
9 °C
0%
Afternoon
76 °F
24 °C
0%
Evening
75 °F
24 °C
0%
Fri, 29 September
Night
59 °F
15 °C
0%
Morning
57 °F
14 °C
0%
Afternoon
83 °F
28 °C
0%
Evening
79 °F
26 °C
0%
Questions & Answers

What is the local currency in Potchefstroom?

The local currency in Potchefstroom, South Africa, is the South African Rand. It is internationally recognized by the symbol R or ZAR. The South African Rand is divided into 100 cents. Banknotes are available in denominations of 10, 20, 50, 100, and 200 rand, and common coins are 1, 2, and 5 rand, and 50, 20, 10, and 5 cents. ATMs are widely available to withdraw money.

Is English widely spoken in Potchefstroom?

Yes, English is widely spoken in Potchefstroom, South Africa. It is one of the country's 11 official languages and is widely used in business, government and the media. However, the majority of Potchefstroom residents speak Afrikaans as their first language. Most residents are bilingual, so visitors who speak English should have no trouble communicating during their stay.

What is the traditional food in Potchefstroom?

In Potchefstroom you can try a variety of traditional South African dishes. Most famous is biltong, a type of dried and salted meat similar to jerky. Pap (cornmeal porridge) and boerewors (a type of sausage) are also common staples of the cuisine. For dessert, enjoy melktert, a sweet pastry with a creamy custard filling. These dishes provide a glimpse into Potchefstroom's unique culinary heritage, which is heavily influenced by indigenous African and Dutch cuisine.

How safe is Potchefstroom for tourists?

Like any city, Potchefstroom has areas that are both safe and concerning. However, it is generally considered a safe destination for tourists. It is a student town with a relatively low crime rate, especially in areas frequented by tourists such as the university, shopping centers and most accommodation. As always, it is advisable to be vigilant and watch out for personal belongings, avoid secluded places at night, and preferably travel in groups. Local authorities are responsive and make every effort to maintain security.

What is the best way to get around Potchefstroom?

The most effective way to get around Potchefstroom is by car, as the city is spread out and public transportation is limited. Rental cars are available and offer more flexibility in exploring. Within the city center, everything is within walking distance, so you can also take a leisurely stroll. If you stay at one of the local farms or lodges, they often offer a shuttle service to and from the main attractions in Potchefstroom.

Are there medical facilities in Potchefstroom?

Yes, Potchefstroom is well equipped with health facilities and offers both public and private health services. The city has a district hospital, Potchefstroom Hospital, which offers a range of medical services. Mediclinic Potchefstroom offers specialized private health care, equipped with modern technology and trained medical staff. There are also several pharmacies, clinics and dental offices in the city. Whether for general checkups or emergencies, medical care in Potchefstroom is comprehensive and advanced.

Do I need any specific vaccinations to visit Potchefstroom?

Officially, no special vaccinations are required for a visit to Potchefstroom, South Africa. However, it is generally advisable to be up to date on routine vaccinations such as measles-mumps-rubella (MMR), diphtheria-tetanus-pertussis, chickenpox, polio and the annual flu shot. In addition, vaccinations against hepatitis A and typhoid are recommended for most travelers due to the potential risk of contaminated food or water. Protection against diseases such as hepatitis B and rabies may also be considered, depending on the planned activities and length of stay. Contact your doctor for individual advice.

Is Potchefstroom expensive?

The cost of living and traveling in Potchefstroom, South Africa, is relatively low compared to major tourist cities in South Africa such as Cape Town or Johannesburg. Accommodation, food and entertainment are affordable and service is commendable. However, prices vary according to tastes and lifestyles. Always remember that good planning and budgeting can reduce your costs and make your travel experience more enjoyable.

Are credit cards accepted in Potchefstroom?

Yes, credit cards are widely accepted in Potchefstroom, South Africa. Major establishments such as hotels, restaurants and major tourist attractions accept credit cards. It is advisable to carry some South African Rand for places like local markets and small stores where credit card payments may not be accepted. It is also beneficial to notify your bank prior to your trip to ensure uninterrupted card service.

Can I drink tap water in Potchefstroom?

Yes, the tap water in Potchefstroom, South Africa, is generally safe to drink. The city's water supply is tested regularly and meets South African National Standard (SANS) specifications for drinking water. Still, some travelers prefer to drink bottled water or use a water purifier for added protection, especially if they have sensitive stomachs. Always check the current situation during your visit.

How to reach Potchefstroom from Johannesburg airport?

From Johannesburg Airport, Potchefstroom is about 125 kilometers in a southwesterly direction. The easiest way is to rent a car or take a cab and drive via the R21 and N12 highways, which should take about 1 hour and 45 minutes depending on traffic. You can also take the train or bus, which can take a couple of hours.

What kind of local etiquette or customs should I be aware of?

In Potchefstroom, a respectful attitude is greatly appreciated. Greet people appropriately, often with a handshake. Public displays of affection are not common in South African culture. Tipping is common, especially for good service, usually about 10-15% of the bill. Punctuality is valued as it shows respect for others' time. Different ethnic groups may have different customs, so it is important to follow the host's instructions when visiting another's home.

Is tipping customary in Potchefstroom?

Yes, tipping is common in Potchefstroom, South Africa. It is customary to tip about 10-15% for good service in restaurants. For other services, such as cabs, it is customary to give a small tip. However, the amount of the tip is usually at your discretion and depends on the quality of the service provided. It is always appreciated by the recipient and serves as an additional source of income for employees in the service sector.

Whats the internet availability in Potchefstroom?

Internet availability in Potchefstroom is reliable and broad. The city is well equipped with several Internet service providers offering services ranging from fiber broadband to mobile data plans. You can easily find Wi-Fi in most hotels, cafes and public places. However, keep in mind that Internet speed and consistency can vary by area and provider. For uninterrupted Internet access, a local mobile data plan is usually recommended.

Are there any wildlife parks near Potchefstroom to see African big five?

Yes, Pilanesberg National Park, just a short drive from Potchefstroom, offers you the chance to see Africa's Big Five: Elephants, lions, leopards, rhinos and buffalo. You can explore the park with guided tours or on your own. The park is located in a crater of an extinct volcano and offers a stunning natural habitat for these majestic animals.

Is Uber or any other ride share available in Potchefstroom?

Uber does not officially operate in Potchefstroom, South Africa. However, there are local cab services that can help you with your transportation needs. You can also rent cars from various car rental agencies if you prefer to drive yourself. Public transportation such as buses are also available. For longer trips, Potchefstroom is connected to the road network and the rail network. It is recommended to contact the local services or your hotel to clarify transportation options.

Is Potchefstroom good for kids?

Potchefstroom, South Africa, is a lively city that kids will love. The city offers a range of family-friendly activities. There are several parks and outdoor spaces for children to play and explore, such as Potchefstroom Dam and Trim Park. The city also hosts educational centers such as the Totius Museum, which offers an exciting insight into local history. The quiet atmosphere of the city is ideal for families, and the friendly atmosphere makes it very attractive for children.

What is the emergency contact number in Potchefstroom?

In case of an emergency in Potchefstroom, South Africa, you must dial the national emergency number 112. This number will help you in all types of emergencies, including medical emergencies, crime or fire. It can be reached from both landlines and cell phones. However, be aware that the location of your call cannot always be pinpointed. So be prepared to give the operator detailed information about your whereabouts.

Are there any cooking classes to learn traditional South African dishes?

Yes, Potchefstroom offers opportunities for those who want to learn traditional South African cuisine. In the picturesque South African countryside, you can take part in various cooking classes on local cuisine. In these classes, visitors learn how to prepare traditional dishes like boerewors, various stews, and doughy treats like vetkoek. It is a fun way to learn about and appreciate South African culture and food.

Is it easy to find vegetarian/vegan food in Potchefstroom?

Yes, it is relatively easy to find vegetarian and vegan food in Potchefstroom. The city has a variety of restaurants that specialize in plant-based diets. Restaurants often have special vegetarian or vegan options on the menu, while several health food stores sell vegan and vegetarian ingredients. However, it's important to note that vegetarian options are more common than vegan options. Even if you have to do a little searching, there is a good chance that you will find a tasty dish that you like.

Where can I find a local SIM card in Potchefstroom?

In Potchefstroom you can easily find local SIM cards from various mobile operators. Visit the city center where you will find retail stores like MTN, Vodacom and Cell C stores. These stores offer different types of prepaid SIM cards to suit your communication needs. South African law requires you to present a passport for registration when purchasing the SIM card.

What items are not allowed due to custom regulations upon exiting South Africa?

When leaving South Africa, it is important to know that items of special cultural, historical or scientific significance may be restricted due to customs regulations. These include archaeological artifacts, works of art and certain animal products. Narcotics, unprocessed gold, diamonds and endangered plant species are also prohibited. Remember that failure to declare certain goods can have serious consequences, so make sure all items are legal and declare them if necessary.

What are the local market days in Potchefstroom?

Potchefstroom usually hosts local market days every Saturday. There is the Potchefstroom Farmers Market where you can find fresh produce, handmade goods and food from local vendors. There is also a monthly pop-up market at the MooiRivier Mall that features local artisans and businesses. This is a wonderful opportunity to mingle with locals, sample regional delicacies and purchase unique gifts. Please note that these dates can vary, so it's always a good idea to check local offerings in advance.

Can I expect animal encounters in Potchefstroom's city center?

Although Potchefstroom is known for its rich cultural history and educational institutions, one does not encounter typical safari wildlife in the city center itself. However, the city does host a variety of urban wildlife, such as birds and small mammals. For more extensive wildlife encounters, one must head to nearby game reserves and sanctuaries outside the city. Remember that Potchefstroom is only a short drive from major wildlife destinations.

How many people live in Potchefstroom?

Potchefstroom is a vibrant city in the North-West Province of South Africa. It is a major center of higher education and research, as it is home to North-West University. While the exact population fluctuates due to the influx of students, it is estimated to have a permanent population of around 130,000, which increases significantly during the academic year.

Feedback

I hope you found this article informative and helpful. I'm eager to improve the content and make it even more valuable for you. If you have any feedback or suggestions, I would love to hear from you.

Do you have any tips or hidden gems that you think should be added to the list? Are there any areas that you feel could use more explanation or clarification?

Your input is greatly appreciated and will help us to continue providing high-quality content that meets your needs and interests. Please feel free to share your thoughts.