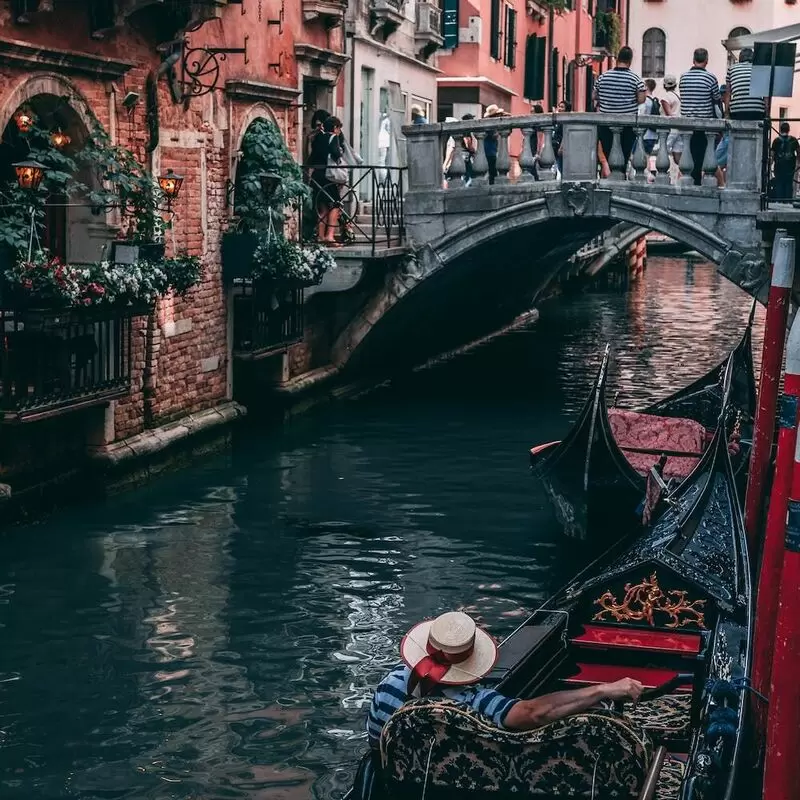 1. St. Mark's Square
St. Mark's Square, also known as "Piazza San Marco", is the heart of Venice and an absolute must-see for any visitor! It is a breathtaking showcase of Venetian architecture and is home to magnificent landmarks such as St. Mark's Basilica, the Doge's Palace and the famous Campanile bell tower. Feel the pulse of the city as you stroll among lively cafes and street performers. Don't miss the opportunity to feed the charming pigeons near the central fountain, a cherished local tradition. Just a short walk away is the charming Bridge of Sighs.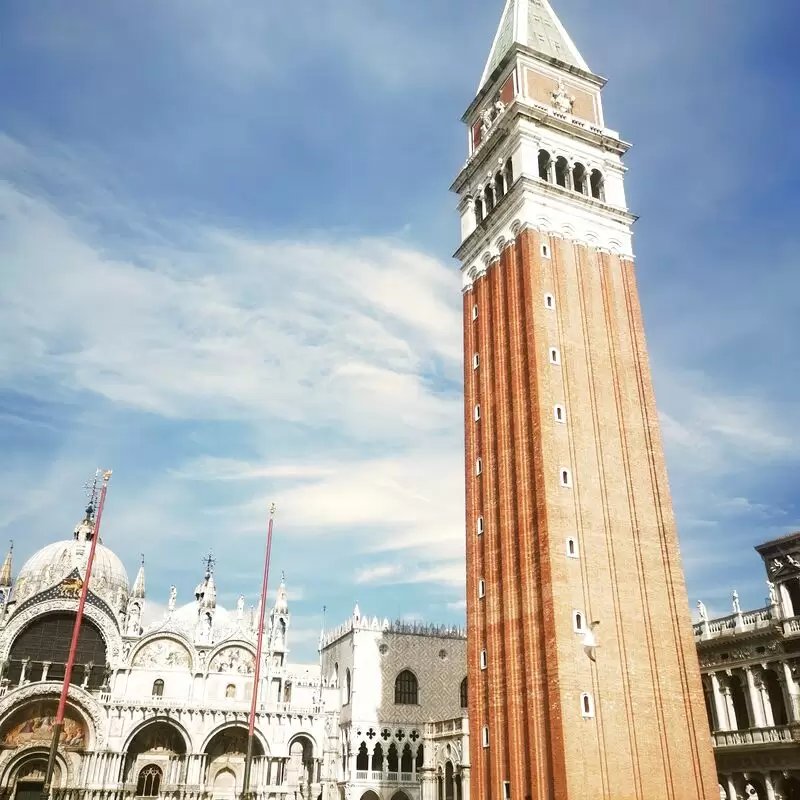 St. Mark's Square
P.za San Marco, 30124 Venice
2. Rialto Bridge

A visit to the Rialto Bridge is an absolute must when visiting Venice! This iconic, historic bridge offers a breathtaking panoramic view of the Grand Canal. Stroll the beautiful arch and browse the charming stores and stalls selling handicrafts and Venetian glass souvenirs.

Insider tip: Visit the bridge in the early morning or late evening, and don't miss the bustling Rialto Market nearby for an authentic taste of Venetian life.

Rialto Bridge
Sestiere San Polo, 30125 Venice
3. Doge's Palace
Immerse yourself in the splendor of Venice at the magnificent Doge's Palace! This impressive Gothic masterpiece was the center of political power of the Venetian Republic and has magnificent halls decorated with stunning frescoes by masters such as Tintoretto and Veronese. Explore the palace's hidden passages used by Venetian rulers. Located in the famous St. Mark's Square, the palace is just steps away from other important sights such as St. Mark's Basilica and the Campanile di San Marco. Unforgettable memories await you at Venice's most famous historical site!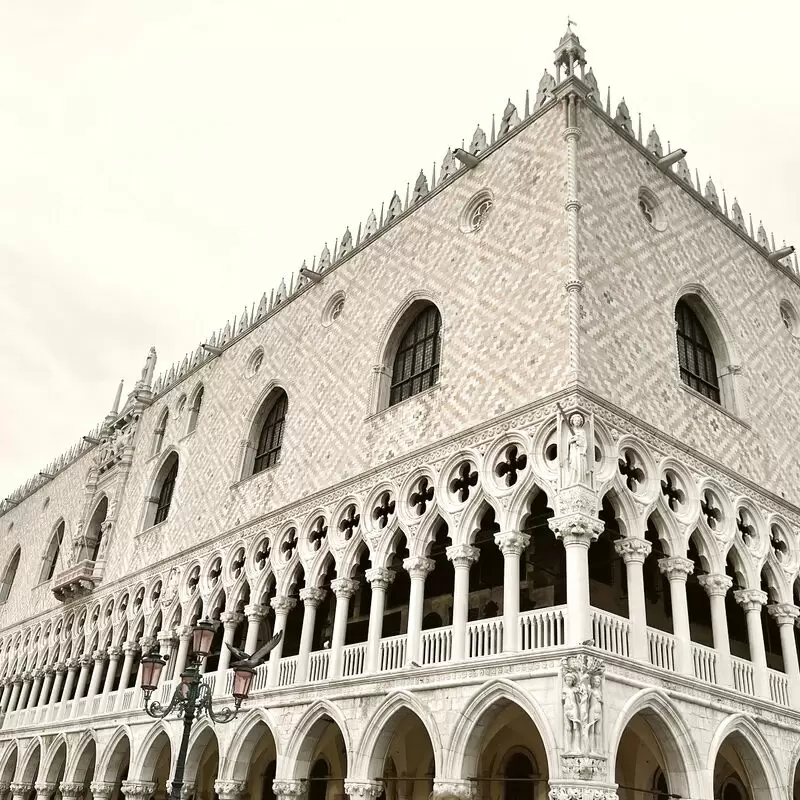 Doge's Palace
P.za San Marco, 1, 30124 Venice
Monday - Sunday: 9:00 AM – 7:00 PM
Friday - Saturday: 9:00 AM – 11:00 PM
4. Church of San Giorgio Maggiore
Discover the architectural masterpiece of the Church of San Giorgio Maggiore, a fascinating 16th-century Benedictine church designed by the famous Andrea Palladio. Admire the impressive facade adorned with elegant sculptures and explore the majestic interiors filled with important works of art such as Tintoretto's "Last Supper." Climb the bell tower for breathtaking views of Venice and the lagoon. Don't miss the nearby Giorgio Cini Foundation, an exquisite cultural center set amid tranquil gardens.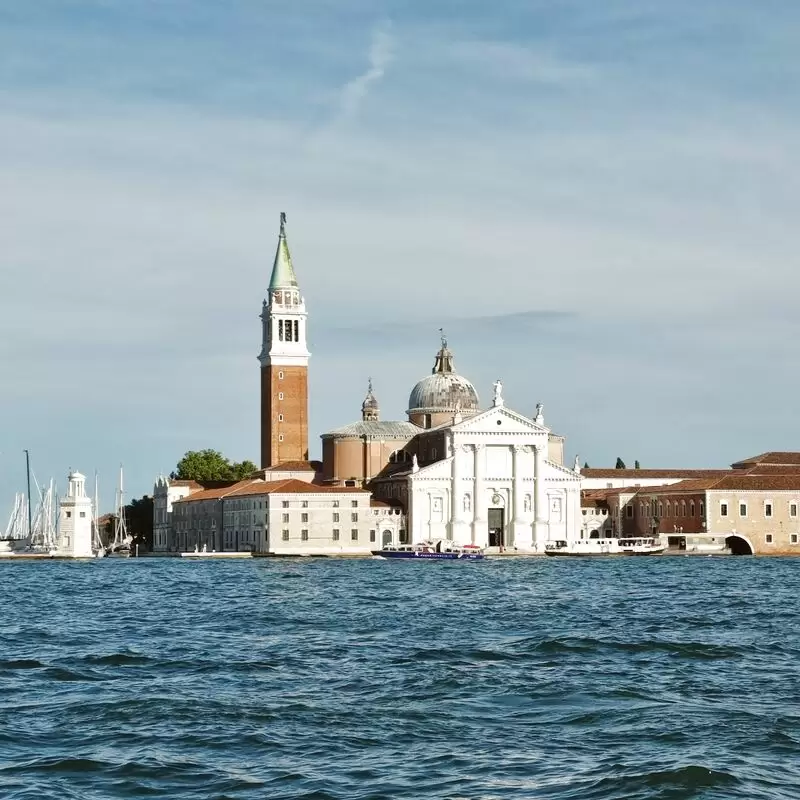 Church of San Giorgio Maggiore
Isola di S.Giorgio Maggiore, 30133 Venice
Monday - Sunday: 9:00 AM – 7:00 PM
5. Burano
Discover the lively island of Burano, a colorful jewel in the middle of the enchanting Venetian lagoon. Known for its intricate lacework and kaleidoscope of pastel-colored houses, Burano provides an ideal backdrop for unforgettable snapshots. Be enchanted by the winding alleys with their artisan stores, irresistible gelaterias and the striking leaning bell tower. Don't miss a short trip to neighboring Murano, famous for its exquisite glassblowing. Create a day full of unforgettable Venetian experiences!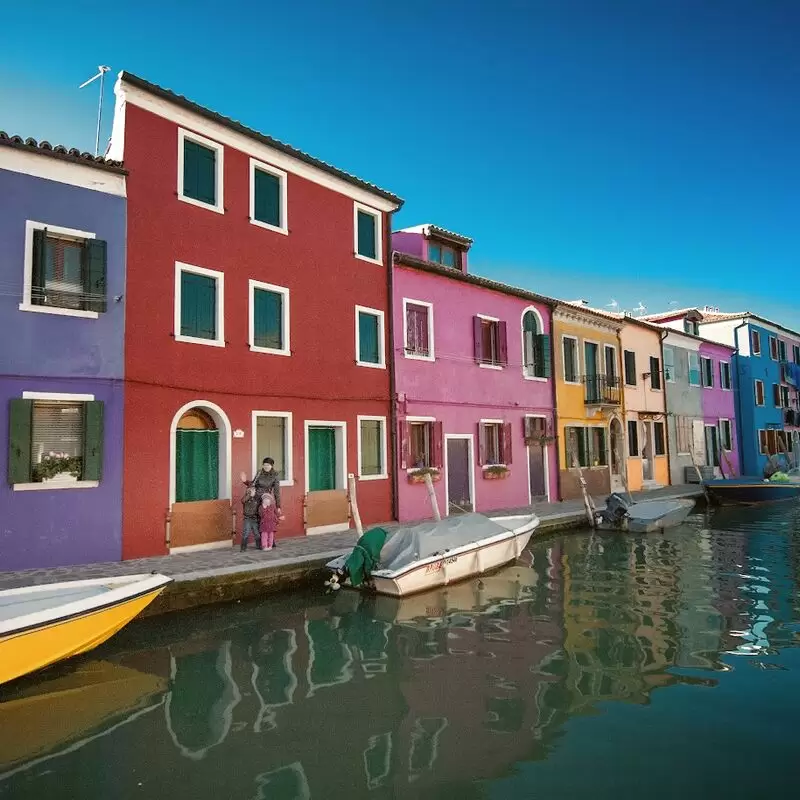 Burano
Burano, 30142 Venice
6. Basilica di Santa Maria della Salute
A visit to the breathtaking Basilica di Santa Maria della Salute will transport you to a world of incomparable Baroque architecture and beauty. The majestic dome at the entrance to the Grand Canal is an iconic symbol of Venice and reflects the vow to end the plague in the 17th century. End the Plague in the Nineteenth Century. Inside, you can admire masterpieces by Tintoretto and Titian decorating the interiors. Don't miss the nearby Sacristy, a hidden gem with an impressive art collection, including Titian's stunning "Ceiling of the Sacristy.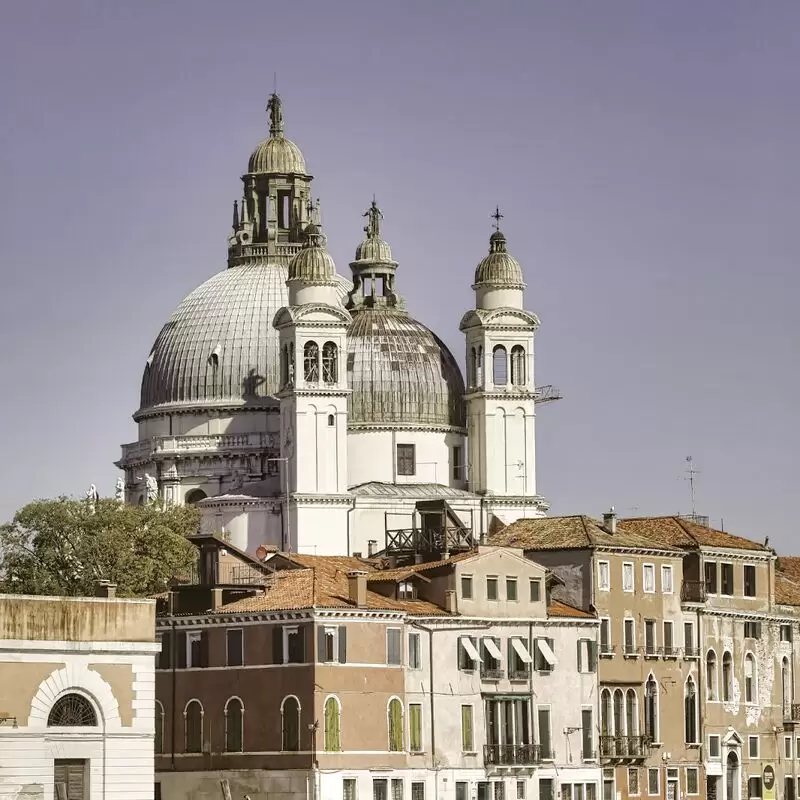 Basilica di Santa Maria della Salute
Dorsoduro, 1, 30123 Venice
7. Gallerie dell'Accademia
A visit to the Gallerie dell'Accademia in Venice is a must for art lovers! This famous gallery displays a priceless collection of Venetian art, including masterpieces by Titian, Veronese and Tintoretto. Marvel at the delicate brushstrokes and vibrant colors that laid the foundation for modern art. Before you leave, be sure to see the stunning paintings by Carpaccio and Veronese's iconic "Feast at the House of Levi." Just a short walk away is the beautiful church of Santa Maria della Salute, which offers stunning views of the Grand Canal.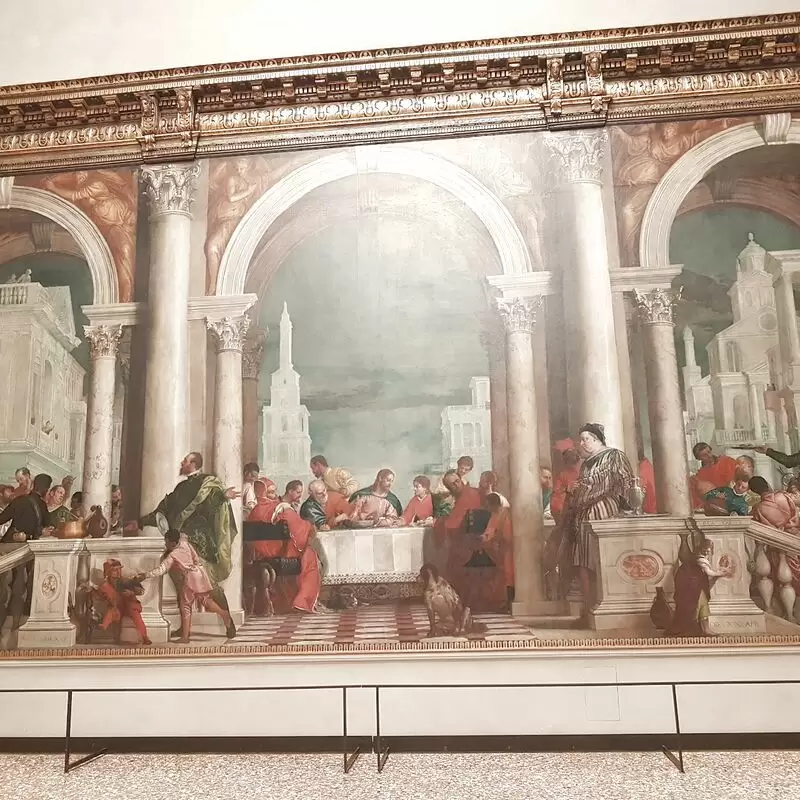 Gallerie dell'Accademia
Calle della Carità, 1050, 30123 Venice
Monday: 8:15 AM – 2:00 PM
Tuesday - Sunday: 8:15 AM – 7:15 PM
8. Peggy Guggenheim Collection
A visit to the Peggy Guggenheim Collection is an absolute must for art lovers in Venice! Immerse yourself in the amazing world of modern art collected by American heiress Peggy Guggenheim in a charming palazzo on the Grand Canal. The museum houses masterpieces by Picasso, Dalí, Kandinsky and Pollock, among others. After viewing the collection, relax in the sculpture garden overlooking the canal. Just a stone's throw away is the impressive Basilica of Santa Maria della Salute - a perfect day of artistic and architectural highlights.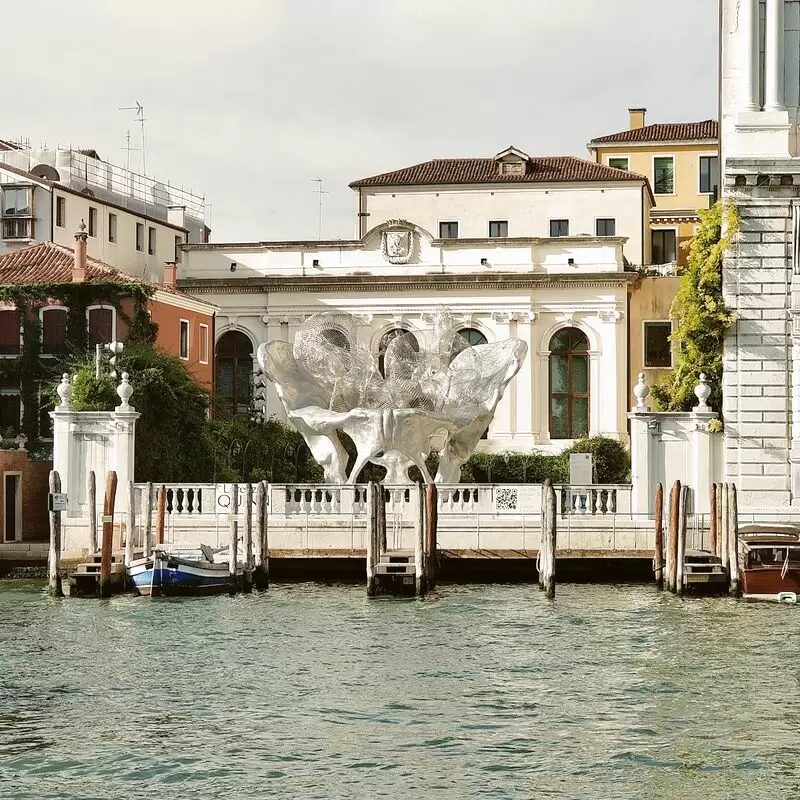 Peggy Guggenheim Collection
Dorsoduro, 701-704, 30123 Venice
Monday - Sunday: 10:00 AM – 6:00 PM
Tuesday: Closed
9. Basilica S.Maria Gloriosa dei Frari
A visit to the Basilica of S. Maria Gloriosa dei Frari is an absolute must in Venice! This magnificent Gothic-style church houses stunning works of art, including masterpieces by Titian, Bellini and Donatello. Experience the serene interior of the Frari, adorned with high brick walls, rich wood carvings and spectacular stained glass windows. Don't miss the stunning tomb of Canova, itself a sculptural masterpiece. Just a stone's throw away is another artistic treasure trove, the Scuola Grande di San Rocco.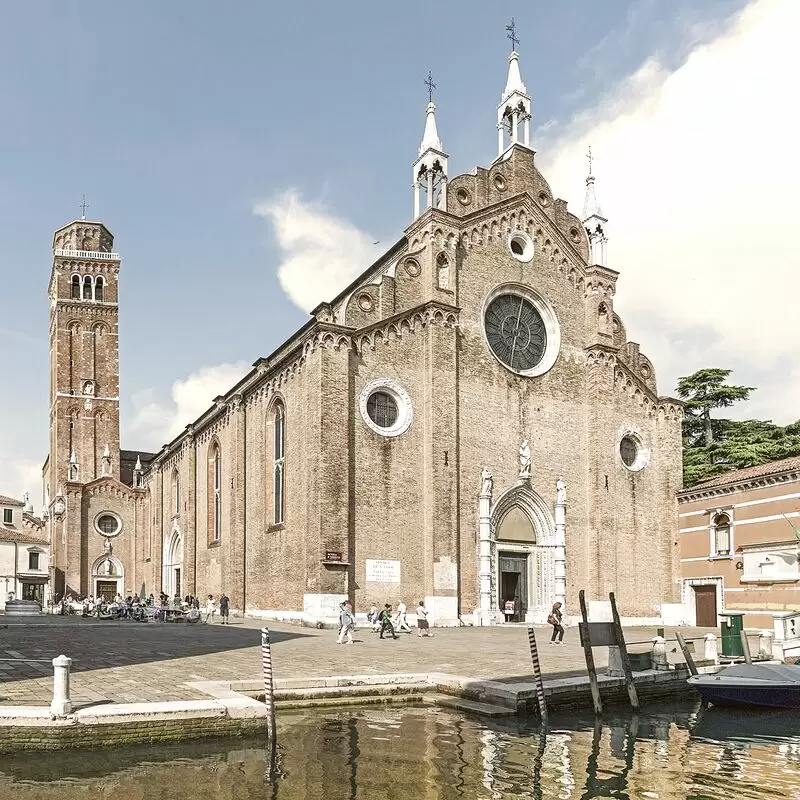 Basilica S.Maria Gloriosa dei Frari
San Polo, 3072, 30125 Venice
Monday - Thursday: 9:00 AM – 7:30 PM
Friday - Saturday: 9:00 AM – 6:00 PM
Sunday: 1:00 – 6:00 PM
10. Grand Canal
The Grand Canal, Venice's magnificent waterway, is a must-see for any visitor exploring this enchanting city. Marvel at the impressive architecture of the historic palazzi, the lush gardens, and the picturesque bridges that adorn its banks. As you glide in a gondola or vaporetto, watch the bustle and ornate facades of landmarks like Ca' d'Oro and Santa Maria della Salute. A few steps away, you can stroll through the Rialto Market or marvel at the iconic Rialto Bridge - a true Venetian experience!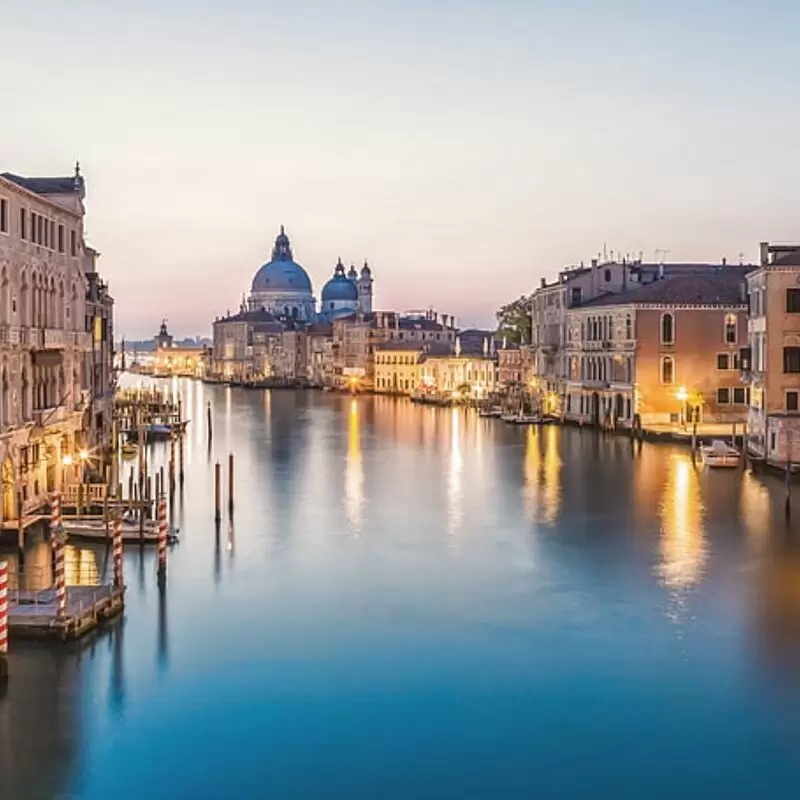 Grand Canal
Grand Canal, 30100 Venice
11. Bridge of Sighs
The Bridge of Sighs offers an enchanting glimpse into the rich history, culture and romance of Venice. This iconic limestone bridge with its graceful arches and intricate carvings connects the historic Doge's Palace with the infamous prisons. As you glide under the bridge on a gondola, you can imagine the prisoners sighing as they take one last look at the fascinating city. Just a few steps away you will discover the breathtaking St. Mark's Square, the majestic St. Mark's Basilica and the towering Campanile di San Marco, which complete the ideal Venetian experience.
Bridge of Sighs
P.za San Marco, 1, 30124 Venice
12. Villa Pisani National Museum
At the Villa Pisani National Museum, a masterpiece of Venetian Baroque architecture that once housed kings and Napoleon, you can immerse yourself in the splendor of the 18th century. Stroll through the enchanting gardens and admire the ancient labyrinth and the magnificent frescoes by Tiepolo. At the end of your visit, relax in the charming on-site café. Nearby, you can add a touch of tranquility to your trip with a visit to the centuries-old, serene Oratorio dell'Annunziata.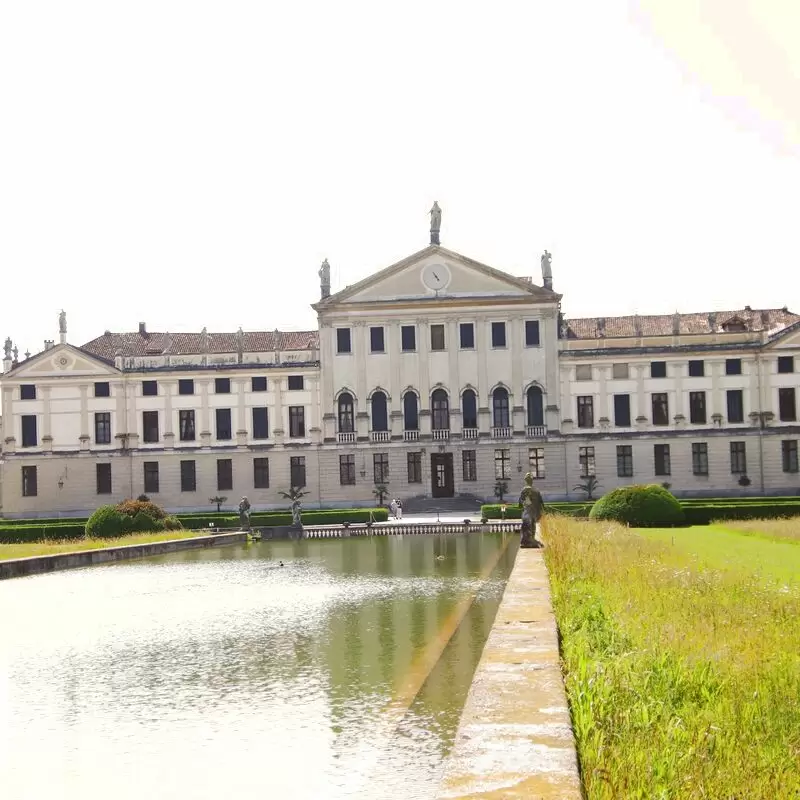 Villa Pisani National Museum
Via Doge Pisani, 7, 30039 Stra
Monday: Closed
Tuesday - Sunday: 9:00 AM – 7:00 PM
13. Scuola Grande di San Rocco
When visiting Venice, a detour to the Scuola Grande di San Rocco is not to be missed. Founded in 1478 as a religious confraternity, it now houses fascinating Renaissance artworks by Tintoretto and other masters. As you enter the magnificent halls, you will be overwhelmed by Tintoretto's vast masterpiece of 50 paintings. A little known secret is the incredible "Sala dell'Anticollegio" whose exquisite ceiling paintings will take your breath away. Just a few steps away you will find more historical marvels in the impressive Basilica di Santa Maria Gloriosa dei Frari.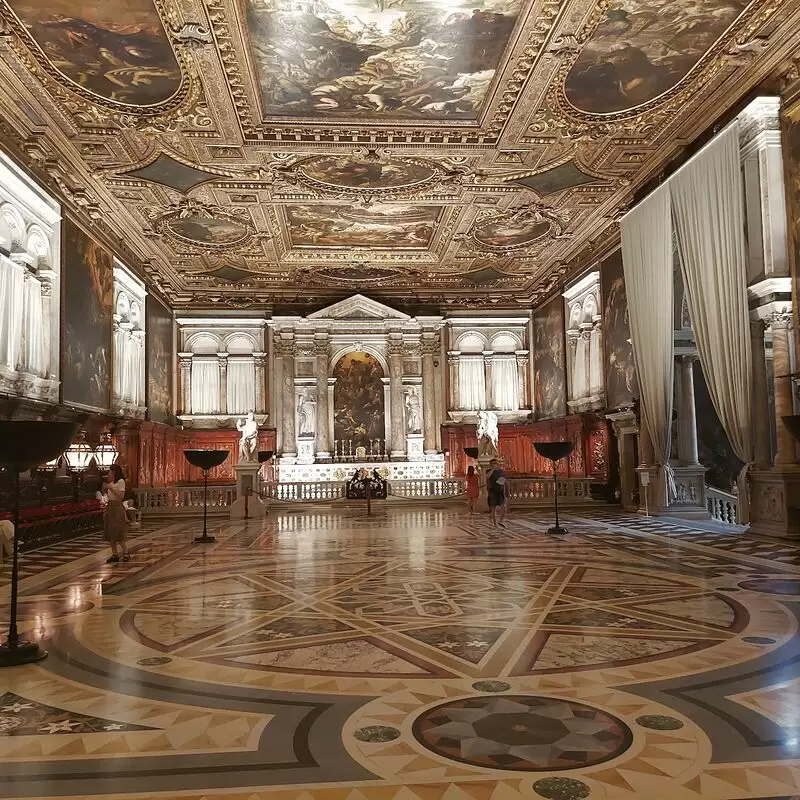 Scuola Grande di San Rocco
San Polo, 3054, a, 30125 Venice
Monday - Sunday: 9:30 AM – 5:30 PM
14. Clock Tower
Visiting the famous clock tower in Venice is a must for history and architecture lovers! This Renaissance masterpiece houses an intricate astronomical clock that tells the time, the phases of the moon and the signs of the zodiac. Marvel at the statues of Moors striking the hours and witness the magical parade of golden Magi on Epiphany Day. Also, enjoy a breathtaking view of St. Mark's Square from above. Afterwards, explore the bustling square and visit nearby marvels like St. Mark's Basilica and the Doge's Palace.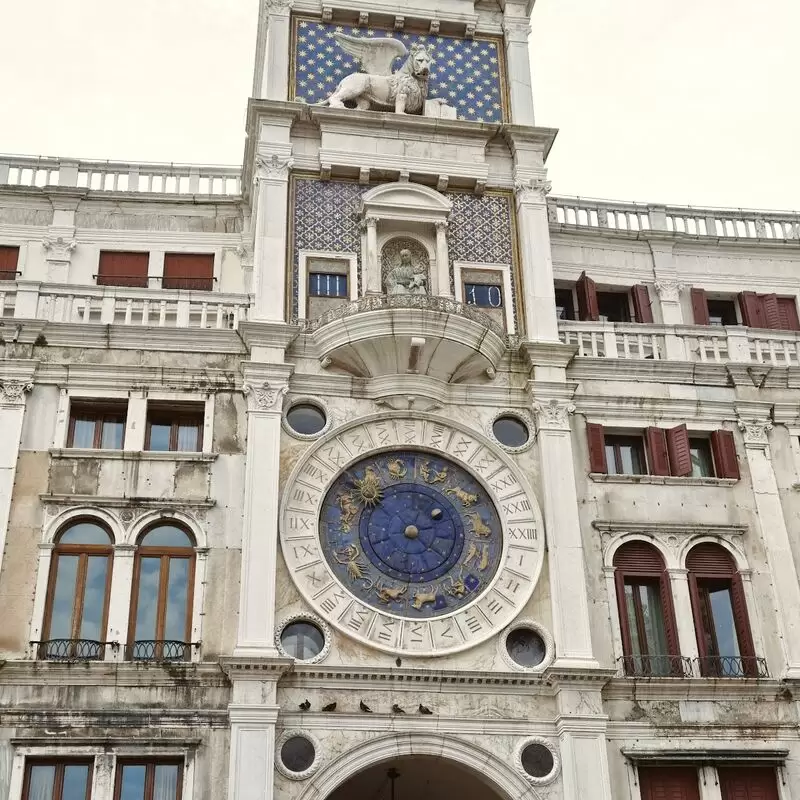 Clock Tower
P.za San Marco, 30124 Venice
Monday - Thursday: Closed
Friday - Sunday: 2:00 – 4:00 PM
15. Ca' Pesaro International Gallery of Modern Art
Immerse yourself in the world of modern art at the Ca' Pesaro International Gallery of Modern Art, housed in an impressive Baroque palace overlooking the Grand Canal. Discover masterpieces by modernist icons like Klimt and Chagall, as well as works by Italy's most revered artists like De Chirico and Morandi. Admire the unique interplay of art and architecture and don't forget to visit the rooftop terrace with its breathtaking panoramic view. Just a stone's throw away, the historic Rialto Bridge is waiting for you to explore.
Ca' Pesaro International Gallery of Modern Art
Santa Croce, 2076, 30135 Venice
Monday: Closed
Tuesday - Sunday: 10:00 AM – 6:00 PM
Friday - Saturday: 10:00 AM – 8:00 PM
16. Constitution Bridge
A visit to the stunning Constitution Bridge in Venice is a must for any traveler! This modern architectural marvel, designed by the famous architect Santiago Calatrava, perfectly complements the historical charm of the city. Feel the gentle sway beneath your feet as you cross the gleaming glass and steel structure that connects Piazzale Roma to Santa Lucia Station. As you do, you'll have a picturesque view of the bustling Grand Canal and the historic Chiesa di San Simeon Piccolo, just a stone's throw away.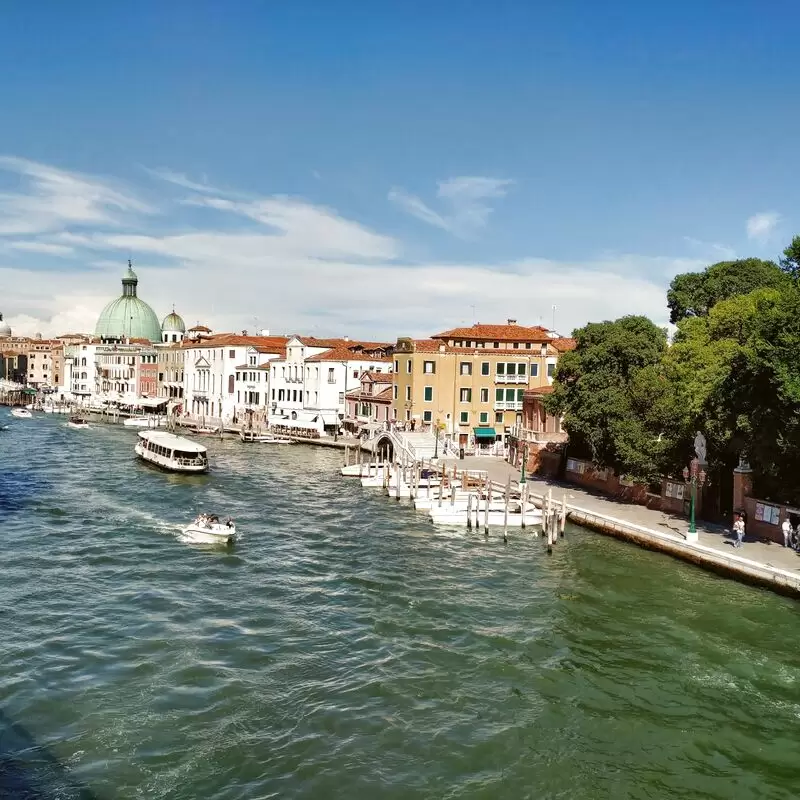 Constitution Bridge
Ponte de la Constituzione, 30135 Venice
17. Glass Museum Murano)
A visit to the Glass Museum (Murano) in Venice is a must for those interested in art and history! Marvel at the exquisite craftsmanship created by the centuries-old glassmaking techniques of the island of Murano. Experience exclusive demonstrations by talented glassblowers and admire world-renowned masterpieces of glass art. Don't miss the spectacular exhibition of contemporary glass sculptures, a crowd favorite. A short water cab ride from Murano will take you to the island of Burano, known for its lively fishermen's houses and ornate lacework.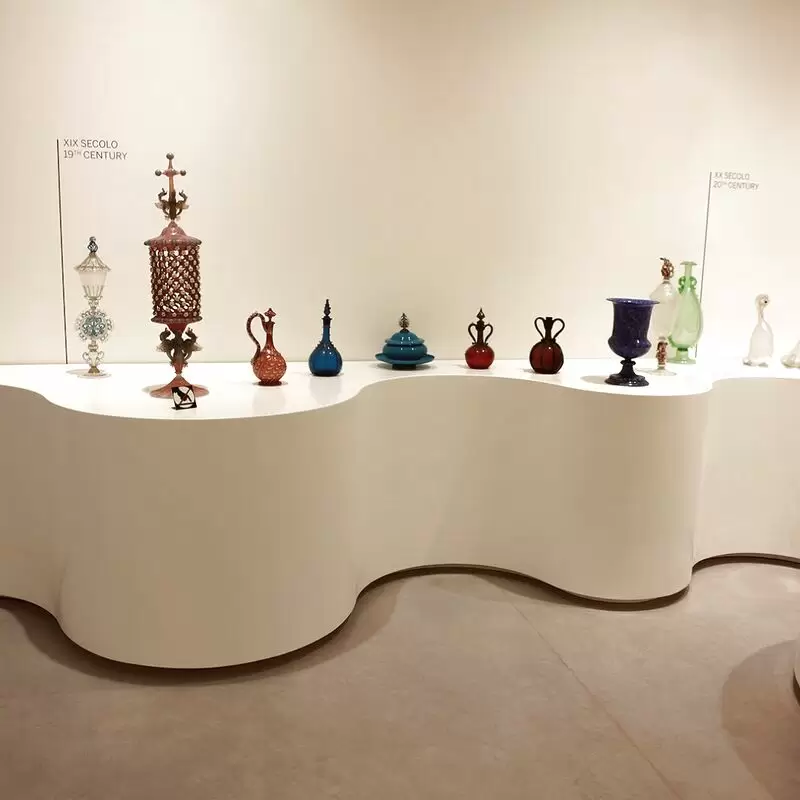 Glass Museum Murano)
Fondamenta Marco Giustinian, 8, 30141 Venice
Monday - Sunday: 10:00 AM – 6:00 PM
Friday - Saturday: 10:00 AM – 8:00 PM
18. Lido di Venezia
A visit to Lido di Venezia is a must for beach lovers and anyone looking for a break from the hustle and bustle of the city! This 11 km long sandbank offers pristine sandy beaches with sun loungers and umbrellas and a variety of charming restaurants and bars. The best-kept secret of the locals, Lido was for years a favorite getaway for celebrities such as Ernest Hemingway. The nearby village of Malamocco boasts old-world charm, stone pathways and historic buildings - an ideal place for a leisurely stroll.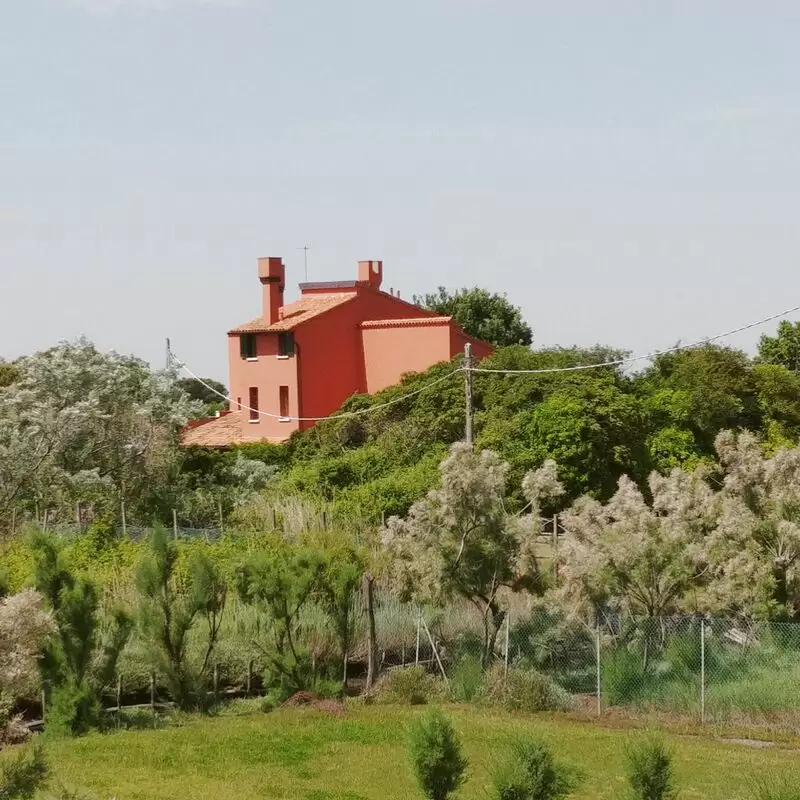 Lido di Venezia
Lido di Venezia
19. Ponte della Paglia
A visit to the Ponte della Paglia in Venice is an absolute must for any traveler seeking breathtaking views and unique photo opportunities! This historic bridge overlooks the picturesque Rio di Palazzo and offers a breathtaking vantage point to admire the famous Bridge of Sighs and the ornate facade of the Doge's Palace. Soak up the enchanting atmosphere as you watch the gondolas glide down, and be sure to visit the nearby prison, Ponte dei Sospiri, for a taste of Venetian history.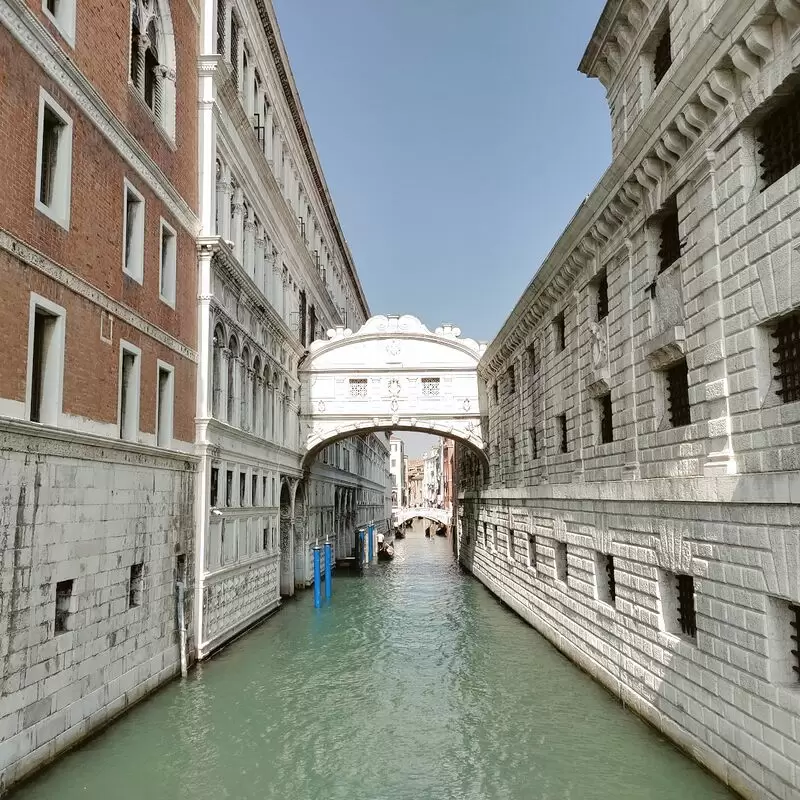 Ponte della Paglia
30124 Venice
Monday - Sunday: Open 24 hours
20. Vigo Bridge
Visit the Vigo Bridge, a true Venetian gem located away from the tourist hustle and bustle. This charming bridge offers a tranquil and picturesque place to admire the city's stunning architecture and timeless beauty. Look for the elegant, intricate ironwork adorning the railing - a subtle, intricate detail that reflects Venice's rich history. Just steps away is the impressive Chiesa di San Moisè, a Baroque masterpiece waiting to be explored. Be enchanted by the grandeur of Venice on the enchanting Vigo Bridge!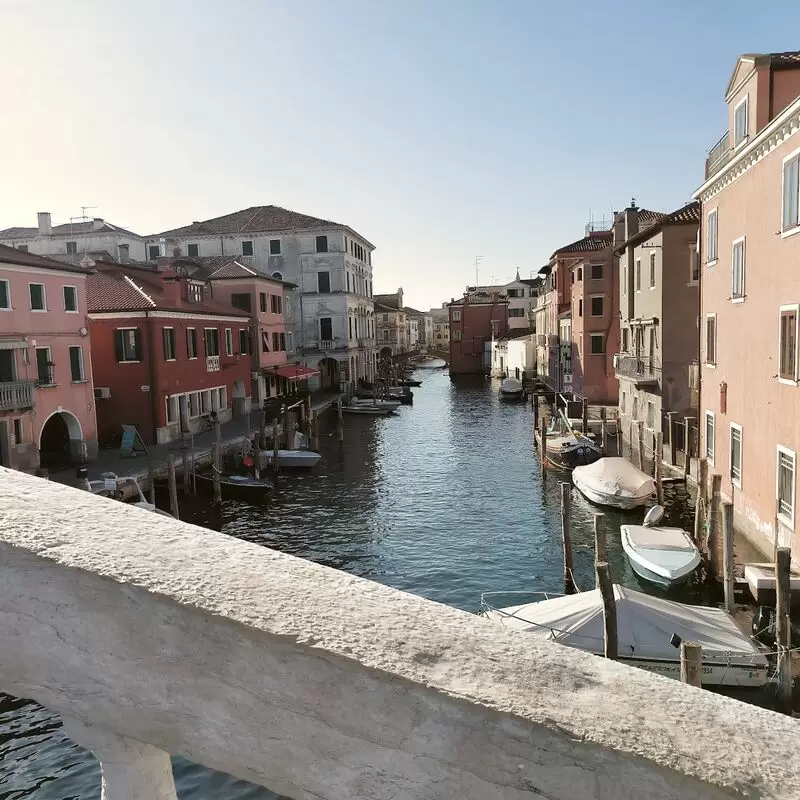 Vigo Bridge
Corso del Popolo, 30015 Chioggia
Monday - Sunday: Open 24 hours
Best Time to Visit Venice
The best time to visit Venice is late spring (April-May) and early fall (September-October). During these periods, the weather is mild, there are fewer crowds, and prices are lower than during the busy summer months. You can also attend various events such as the Venice Biennale or the Venice Film Festival.
Annual Weather in Venice
Venice 3-Day Forecast
Tue, 26 September
Night
65 °F
18 °C
0%
Morning
63 °F
17 °C
0%
Afternoon
78 °F
26 °C
0%
Evening
75 °F
24 °C
0%
Wed, 27 September
Night
67 °F
19 °C
0%
Morning
65 °F
18 °C
0%
Afternoon
82 °F
28 °C
0%
Evening
74 °F
24 °C
0%
Thu, 28 September
Night
66 °F
19 °C
0%
Morning
64 °F
18 °C
0%
Afternoon
81 °F
27 °C
0%
Evening
73 °F
23 °C
0%
Questions & Answers

What is the official language spoken in Venice?

The official language in Venice, Italy, is Italian. However, the people of Venice also speak a local dialect called Venetian or Veneziano. Although similar to Italian, Venetian is distinctly different from it, having its own vocabulary, grammar, and pronunciation. Despite the widespread use of the local dialect, Italian remains the official language used in education, government, and other official functions. Due to the city's popularity as a tourist destination, many locals and business people can also communicate in English.

Which currency is used in Venice?

Venice, Italy, uses the euro (€) as its official currency, just like the rest of the country. Euro bills come in denominations of 5, 10, 20, 50, 100, 200 and 500, while coins are available in 1, 2, 5, 10, 20 and 50 cent denominations as well as 1 and 2 euro denominations. It is advisable for travelers to carry a mix of cash and cards. Many stores accept major credit cards, but smaller establishments may prefer cash.

How do I navigate the canals of Venice?

Venice's canals are best explored by local transportation, such as the vaporettos (water buses) for longer distances and the traghetti (gondola ferries) for crossing the Grand Canal. Walking is also a great way to explore the city's narrow streets and alleys. To truly experience Venice, consider taking a leisurely gondola ride, which is an intimate and traditional way to see the city from the water. Alternatively, you can hire a private water cab for a more flexible and personalized experience.

Are there any local customs I should be aware of?

In Venice it is important to respect local customs. Dress modestly when visiting churches and cover your shoulders and knees. Gondola rides can be expensive, so negotiate prices beforehand. Avoid sitting on bridges, church steps or public monuments, as this is frowned upon. Venetians value their privacy, so do not take photos of people or their homes without permission. Avoid eating or drinking alcohol in the street, especially in busy areas, and always dispose of your trash in the bins provided. Embrace the local lifestyle and enjoy it with respect.

Can I drink tap water in Venice?

Yes, you can drink tap water in Venice, Italy. Tap water in Venice is both safe and tasty. It is obtained from natural sources and goes through thorough purification processes to ensure its high quality. In fact, Venetians are proud of the quality of their tap water. You can fill up your bottle at numerous public fountains, known as "vernette", which can be found throughout the city. Drinking tap water is not only safe, but also an environmentally friendly option during your stay in Venice.

Is tipping obligatory in Venice?

Tipping is not obligatory in Venice, but it is a nice gesture to say thank you for good service. In general, Italians do not tip as much as tourists might expect, so anything above the usual level is gratefully accepted. In restaurants, it is customary to tip 10% depending on the quality of service. For other services such as cabs, hotels or baristas, rounding up to the nearest euro or leaving some change is appreciated but not required. Overall, tipping in Venice is a personal choice.

What is the typical Venetian food?

Typical Venetian cuisine features fresh, locally sourced ingredients, especially seafood from the surrounding lagoon and seasonal produce. Popular dishes often include fish or shellfish, such as sarde in saor, a dish of sweet and sour sardines, or risotto al nero di seppia, a risotto with black squid ink. Polenta, a cornmeal dish, is also a staple, usually served as a side dish or base for stews. Bigoli, a thick, spaghetti-like pasta, is another regional favorite, often enjoyed with a rich sauce of duck or anchovies.

How do I purchase tickets for public transportation?

You can buy tickets for public transport in Venice at a ticket office or at a self-service machine at the main vaporetto stops or stations. You can also buy tickets at the ACTV or Hellovenezia office or at a tabacchi store (tobacco store) with an ACTV sticker. The tickets can be used for water buses, streetcars and buses. Depending on your needs, you can opt for single or multiple rides, a ticket or a Venice Connected Card. Don't forget to validate your ticket before boarding.

What's the easiest way to get from Marco Polo airport to Venice city center?

The easiest way to get from Marco Polo Airport to Venice city center is to take the Alilaguna water bus. The water bus takes about 1 hour to reach the city center and runs regularly throughout the day. Tickets for the Alilaguna water bus can be purchased either at the airport or online before your trip. With this means of transportation you can enjoy a typical Venetian experience while quickly reaching the heart of the city.

Is Venice safe for tourists?

Venice is generally a safe destination for tourists, with a low crime rate and welcoming atmosphere. Petty crime, such as pickpocketing and bag snatching, can occur in busy areas, so it is important to be vigilant and keep your belongings safe. Tourists should also be careful when choosing transportation, as some water cabs try to charge inflated prices. As in any destination, it is important to follow local rules and guidelines to ensure a safe and enjoyable experience.

Are the crowds manageable during peak seasons?

During high season in Venice, the crowds can become quite overwhelming, especially in popular tourist areas such as St. Mark's Square, the Rialto Bridge, and the Grand Canal. Despite the large number of visitors, your stay in Venice can be quite enjoyable if you are patient and plan ahead. To avoid the biggest crowds, visit the attractions in the early morning or late afternoon and explore the quieter neighborhoods and lesser-known sights in and around Venice.

How can I best experience Venetian culture?

To best experience Venetian culture, explore the city's rich history by visiting iconic landmarks like the Doge's Palace, St. Mark's Basilica, and the Rialto Bridge. Immerse yourself in Venetian art at world-class galleries like the Peggy Guggenheim Collection. Discover local cuisine at bacari, traditional wine bars that serve cicchetti, small dishes typical of Venice. Take a romantic gondola ride through the enchanting canals while admiring the city's magnificent architecture and time-honored crafts of glass and mask making.

Do most establishments accept credit cards?

Yes, most establishments in Venice, Italy, accept credit cards, especially in tourist areas. Major credit cards such as Visa, Mastercard and American Express are widely accepted at hotels, restaurants, stores and tourist attractions. However, some smaller stores or local markets still prefer cash payments. It is advisable to carry some cash, especially in smaller denominations for convenience. There may also be additional fees for using cards, so it is advisable to check with the establishment in question beforehand.

Are there any nearby islands worth visiting?

Yes, there are several beautiful islands near Venice that are worth visiting. Murano is famous for its glass industry and offers visitors the opportunity to watch artisans create intricate pieces. Burano, with its brightly painted houses, is known for its lace-making. Torcello, a quiet and tranquil island, is home to the ancient Cathedral of Santa Maria Assunta, which features impressive mosaics. Finally, San Michele, Venice's cemetery island, offers a quiet and contemplative experience with its beautiful cypress trees and historic tombs.

What are the options for getting around Venice without a car?

The main mode of transportation in Venice is by water, with vaporettos or water buses being a popular choice. These boats travel through the city's canals and have various stops throughout Venice. Tourists can also use water cabs, which are a more private and faster option. Traditional gondolas are available for a cozy and romantic experience. On land, the most convenient way to explore the city is on foot, as it is pedestrian-friendly with numerous narrow, winding streets and picturesque bridges connecting the islands.

Is it necessary to book gondola rides in advance?

It is not essential to book gondola rides in Venice in advance, as you will often find gondoliers at popular locations such as the Rialto Bridge and St. Mark's Square. However, booking in advance can be a good idea if you want to secure a specific time slot or avoid possible queues during high season. In addition, some gondola companies offer advance bookings with additional benefits, such as customized itineraries or sunset tours, which can make your experience even more memorable.

Does Venice have any accessible options for travelers with disabilities?

Venice offers some accessible options for travelers with disabilities. Although the city has many bridges and narrow streets, there are designated accessible routes (itinerari accessibili) with ramps and/or elevators for wheelchair users. Public transportation such as the vaporetto (water bus) is also accessible. Major attractions such as St. Mark's Basilica, the Doge's Palace, and the Peggy Guggenheim Collection offer ramps or elevators and special services for visitors with disabilities. It is recommended to plan ahead and find out about accessibility before visiting the city.

Are there any dress code requirements for visiting churches?

When visiting churches in Venice, it is important to respect religious customs and adhere to a modest dress code. Shoulders should be covered and men should wear long pants, while women should wear skirts or dresses below the knee or alternatively long pants. Exposing clothing such as shorts, tank tops or miniskirts are not appropriate. Some churches have coverings or signs indicating dress codes, but it is best to follow these general guidelines when planning your visit.

Can I rent a bicycle in Venice?

Renting a bike in Venice is not a popular option due to the unique structure of the city, which consists of numerous canals, narrow streets and over 400 bridges. The city's infrastructure is primarily designed for pedestrians and boats, which makes cycling quite difficult and uncomfortable. To really explore and enjoy Venice, it is recommended to walk or use the efficient and picturesque water transportation system, such as vaporettos (water buses) and gondolas.

Are there luggage storage facilities available?

Yes, Venice has luggage storage facilities so that visitors can explore the city comfortably without having to carry their luggage. One such facility is the Venezia Santa Lucia train station, where you will find self-service lockers. Alternatively, you can also use private luggage storage services, known as "deposito bagagli", which charge a fee per piece of luggage, usually for a 24-hour period. These facilities offer the opportunity to store your luggage in a safe place while you tour Venice's iconic canals and historic sights.

Feedback

I hope you found this article informative and helpful. I'm eager to improve the content and make it even more valuable for you. If you have any feedback or suggestions, I would love to hear from you.

Do you have any tips or hidden gems that you think should be added to the list? Are there any areas that you feel could use more explanation or clarification?

Your input is greatly appreciated and will help us to continue providing high-quality content that meets your needs and interests. Please feel free to share your thoughts.