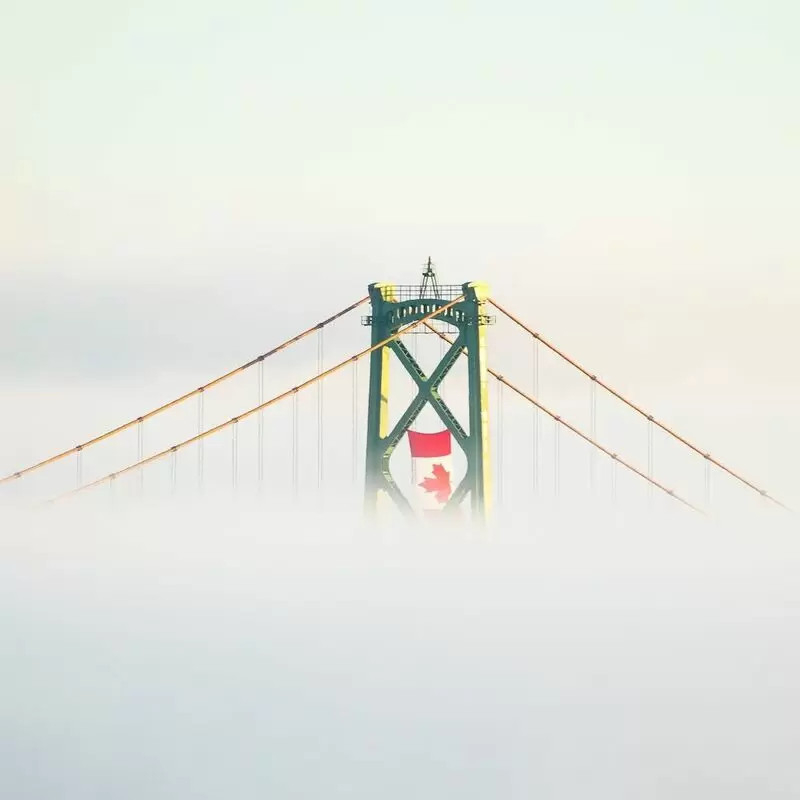 1. Halifax Public Gardens
Immerse yourself in the oasis of Halifax Public Gardens, a Victorian garden that spans 16 acres. It's a must-see if you like peaceful strolls, lush flora, historic statues and picturesque ponds. Here you can admire the oldest wrought-iron bandstand in Canada, dating back to 1887. Don't miss unique events like the Sunday afternoon band concerts. Just a short walk away, you'll find the Spring Garden Road shopping district and the Citadel Hill historic site. This is a magical escape in Halifax!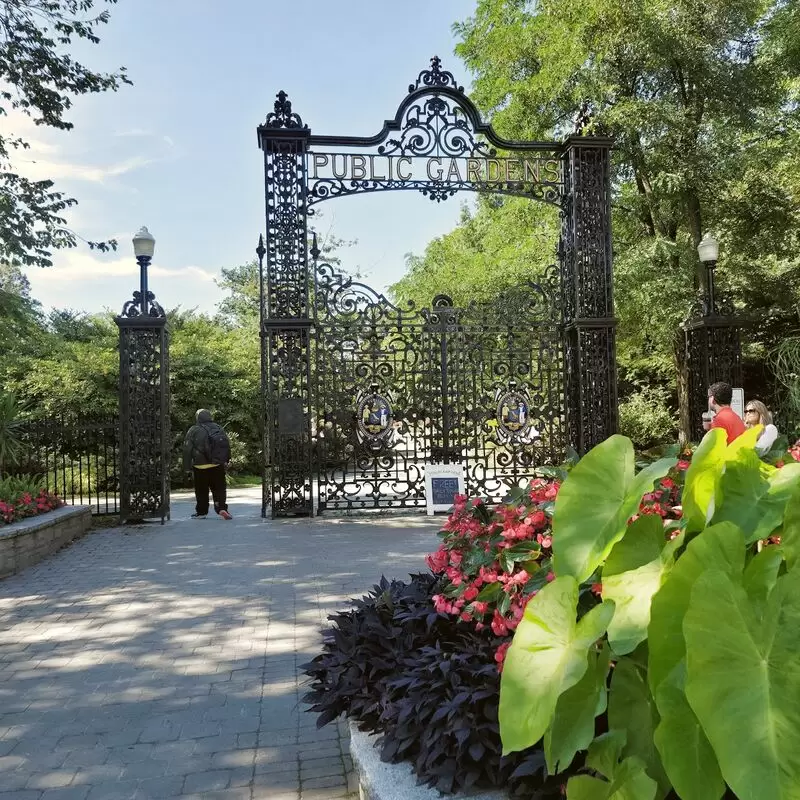 Halifax Public Gardens
Spring Garden Rd. &, Summer St, Halifax
2. Halifax Citadel National Historic Site
Immerse yourself in Halifax's history by visiting the Halifax Citadel National Historic Site. Exciting shooting demonstrations, captivating ghost stories, and breathtaking panoramic views of the city make this a must-see site. After exploring the Citadel, be enchanted by the splendor of the Victorian Public Gardens, just a short walk away. Be sure to stroll through the Star Shaped Fort, sometimes overlooked but an integral part of the Citadel's history, design and infrastructure.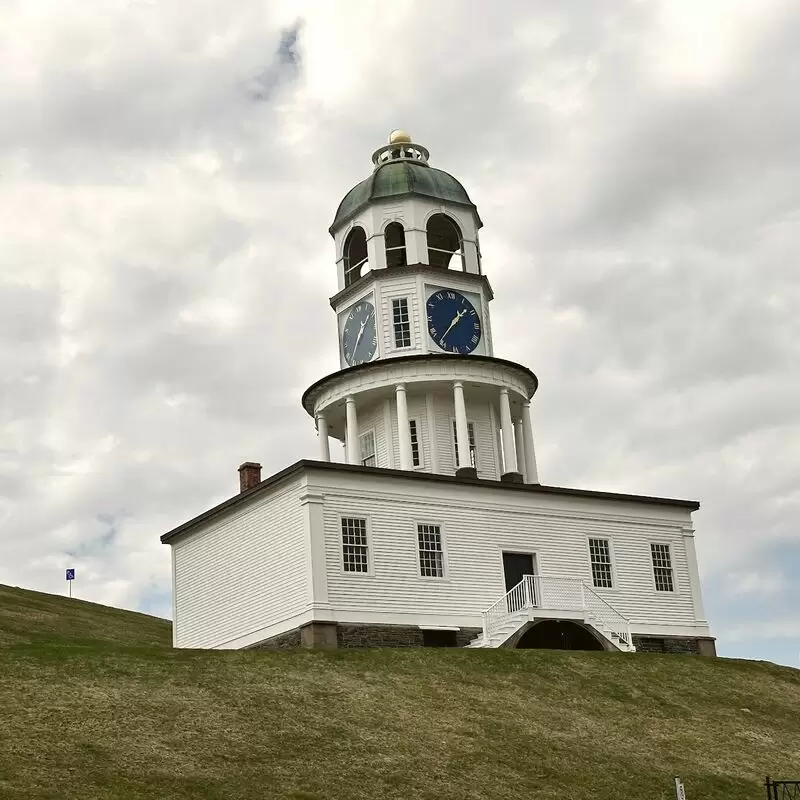 Halifax Citadel National Historic Site
5425 Sackville St, Halifax
Monday - Sunday: 9:00 AM – 5:00 PM
3. Point Pleasant Park
A visit to Point Pleasant Park is a must in Halifax, Canada. With its extensive network of winding trails, historical monuments, and magnificent views of the Atlantic Ocean, it's the perfect place for outdoor enthusiasts. Here you can spot the rare squirrels and colorful birds. In the summer, don't miss the beautiful Shakespeare by the Sea Festival! Nearby, you'll find the historic Halifax Public Gardens, another attractive destination.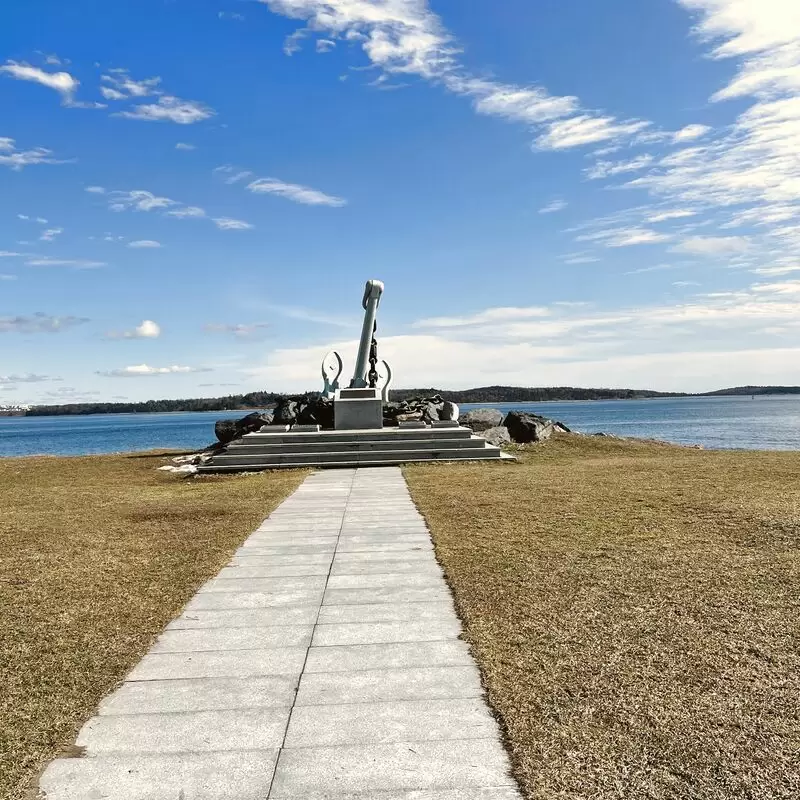 4. Halifax Waterfront
Immerse yourself in the vibrant life of Halifax on the Waterfront, a lively hub of live music, enticing eateries and unique boutiques. As you stroll along the waterfront, don't miss the historic ships at the Maritime Museum and the lively Halifax Seaport Farmers' Market. Just a stone's throw away, the hilly Citadel Hill Historic Site, a fortress with panoramic views of the city and harbor, will enhance your visit.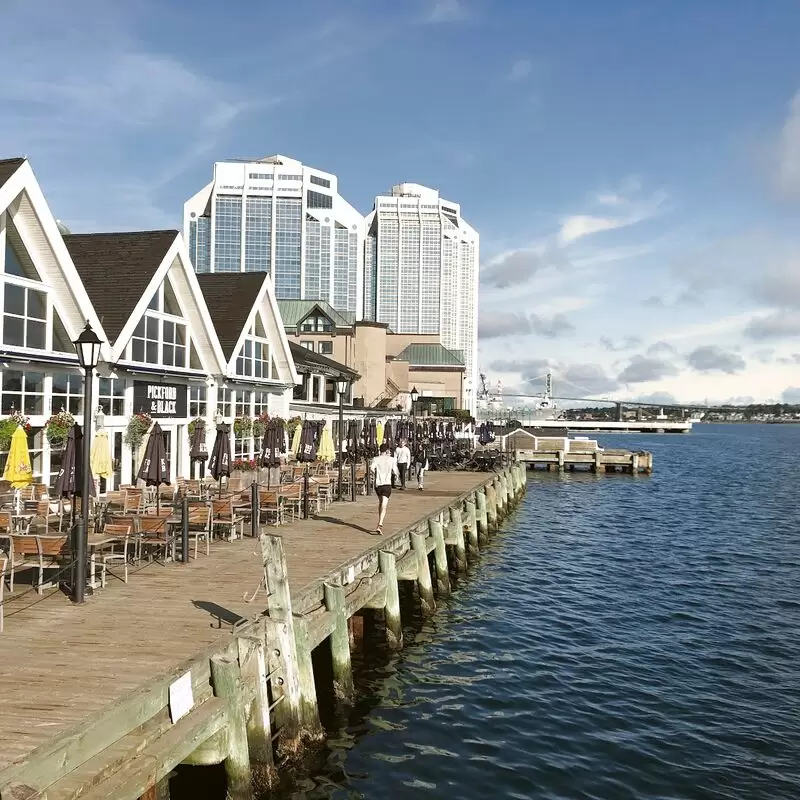 Halifax Waterfront
Lower Water St, Halifax
Monday - Sunday: Open 24 hours
5. Maritime Museum of the Atlantic
A visit to the Maritime Museum of the Atlantic is a timeless journey through Halifax's rich maritime heritage. It features a collection of over 30,000 artifacts, including the world's most significant collection of Titanic memorabilia and the oldest steamship still sailing, CSS Acadia. Amidst captivating maritime history, you're just steps from the bustling Halifax Waterfront Boardwalk, which beckons with lively food, drink and entertainment - an enticing part of your Halifax adventure!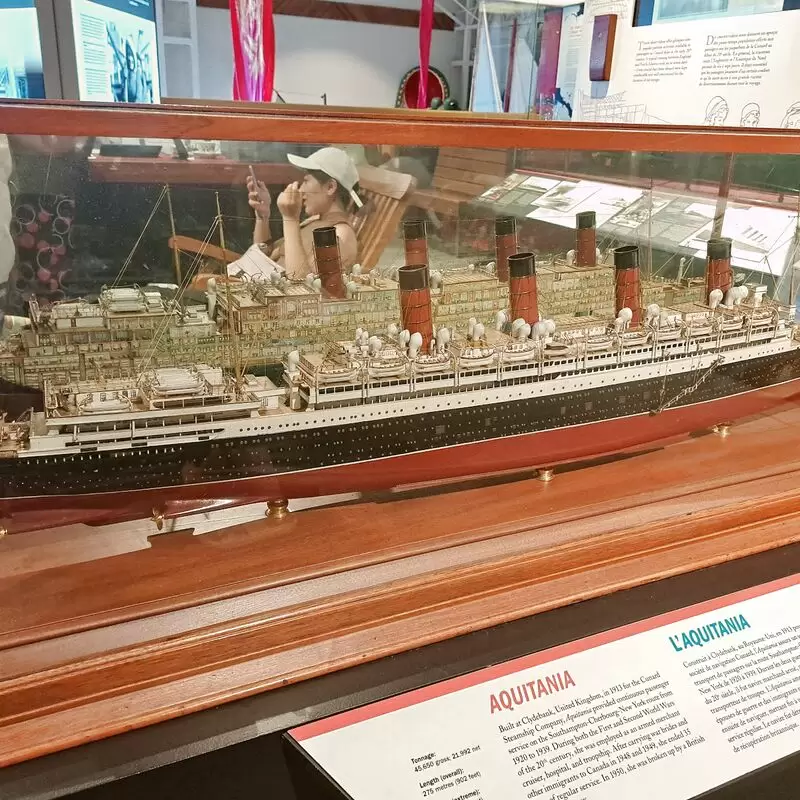 Maritime Museum of the Atlantic
1675 Lower Water St, Halifax
Monday - Sunday: 9:30 AM – 5:30 PM
Tuesday: 9:30 AM – 8:00 PM
6. Sir Sandford Fleming Park
Sir Sandford Fleming Park is a must-see experience for any visitor to Halifax. A gem away from the hustle and bustle of the city, the park features breathtaking woodland trails, landmarks like the historic Dingle Tower, and stunning views of the Northwest Arm. Don't miss the plaques commemorating Sir Fleming's contribution to the establishment of the time zone. After your visit, explore nearby Frog Pond and its fascinating wildlife. This truly Canadian experience will stay with you forever.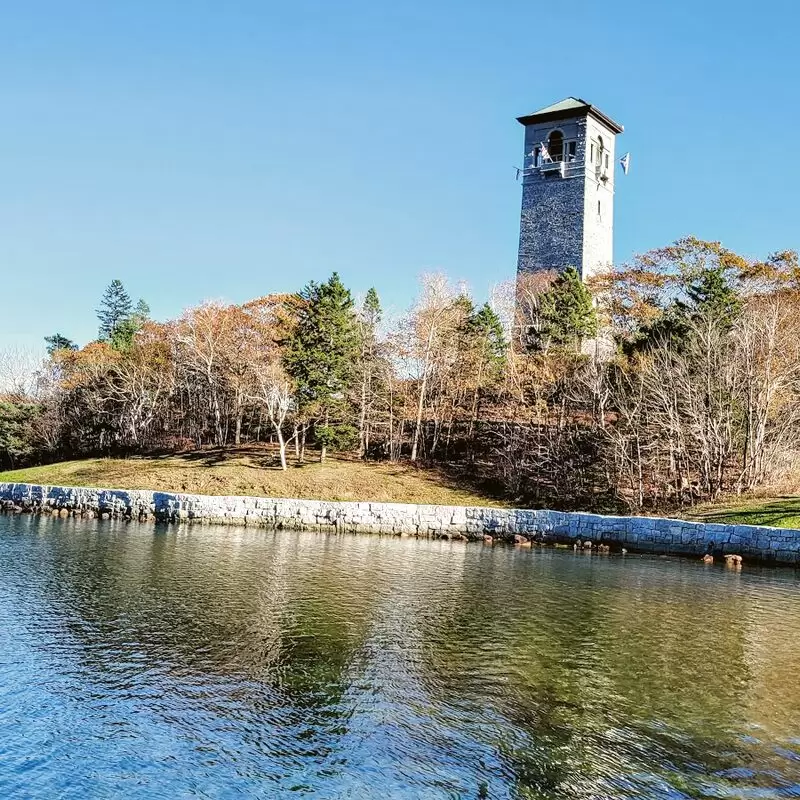 Sir Sandford Fleming Park
260 Dingle Rd, Halifax
Monday - Sunday: 8:00 AM – 11:00 PM
7. Canadian Museum of Immigration at Pier 21
The Canadian Museum of Immigration at Pier 21 paints an eloquent picture of Canada's diverse cultural history. An insider's secret, millions of immigrants passed through Pier 21 between 1928 and 1971, making it a captivating place of historical significance. Experience personal stories, photos and artifacts from immigrants and learn about their journey to a new land. Just a short walk away is the iconic Halifax Seaport Farmers' Market - a perfect spot for local delicacies!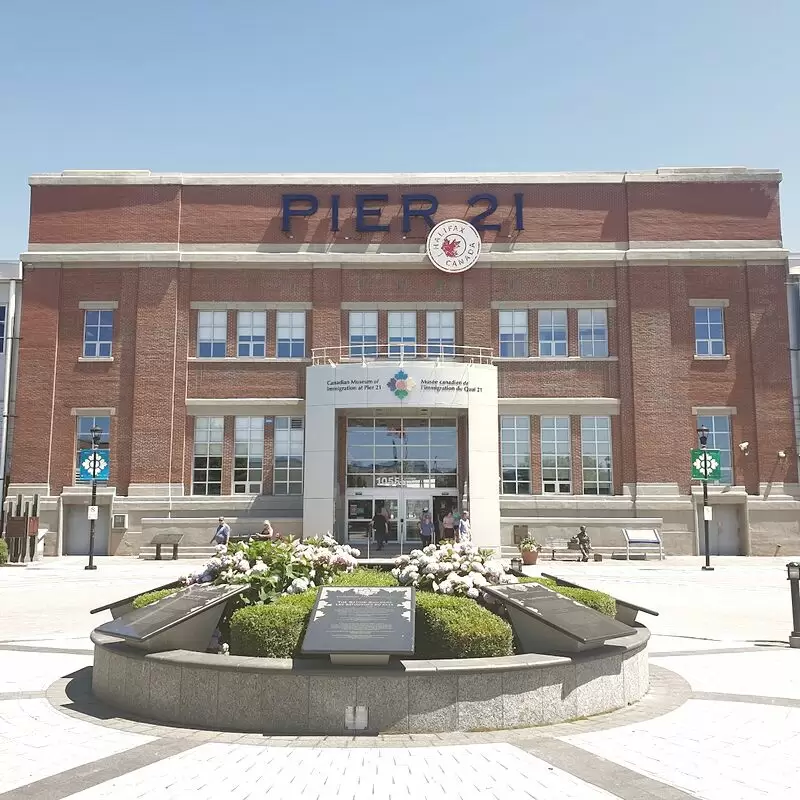 Canadian Museum of Immigration at Pier 21
1055 Marginal Rd, Halifax
Monday - Sunday: 9:30 AM – 5:30 PM
8. Hemlock Ravine Park
Hemlock Ravine Park is a hidden gem in Halifax that is bursting with beauty and tranquility. This park is a maze of winding paths that span 185 acres, immersing you in lush, living greenery dotted with ancient Hemlock trees, some of which are 300 years old! The heart-shaped pond, reminiscent of the 18th century garden era, is particularly charming. Enjoy the rustling of the leaves and the chirping of the birds! Just a short drive away is the famous Peggy's Cove Lighthouse, which offers a picturesque view of the Atlantic Ocean.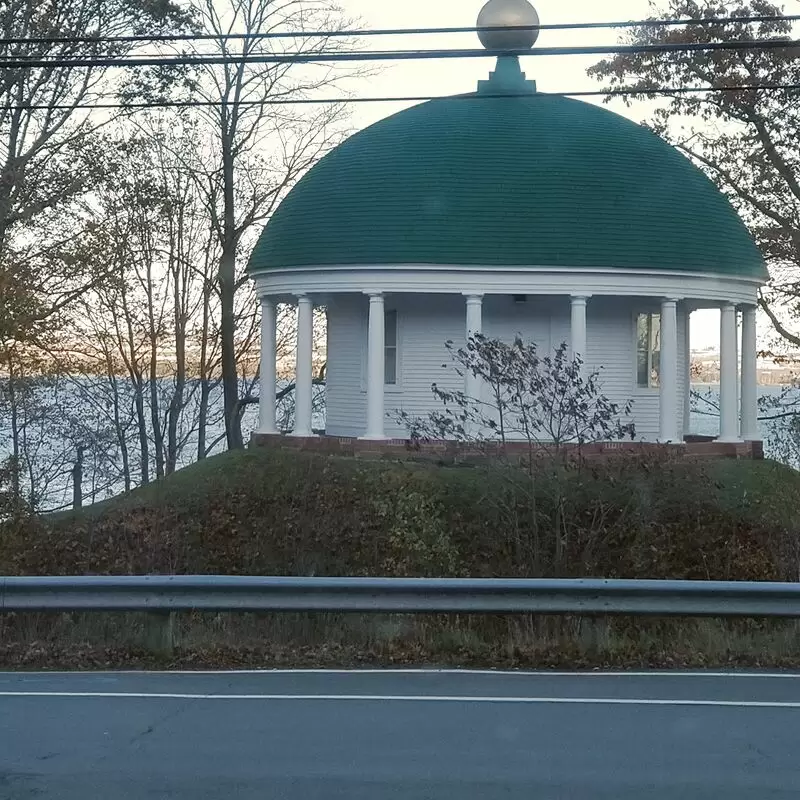 Hemlock Ravine Park
40 Kent Ave, Halifax
Monday - Sunday: 5:00 AM – 10:00 PM
9. Art Gallery of Nova Scotia
A visit to the Art Gallery of Nova Scotia is a spectacular encounter with the heart and soul of Halifax's rich art culture. You will have the opportunity to admire over 17,000 works of art spanning centuries of creativity. It's a delightful journey through the minds of innovative historical and contemporary Nova Scotia artists like Maud Lewis. Afterwards, visit the nearby Neptune Theatre, a vibrant performing arts center that caters to those interested in dramatic flair.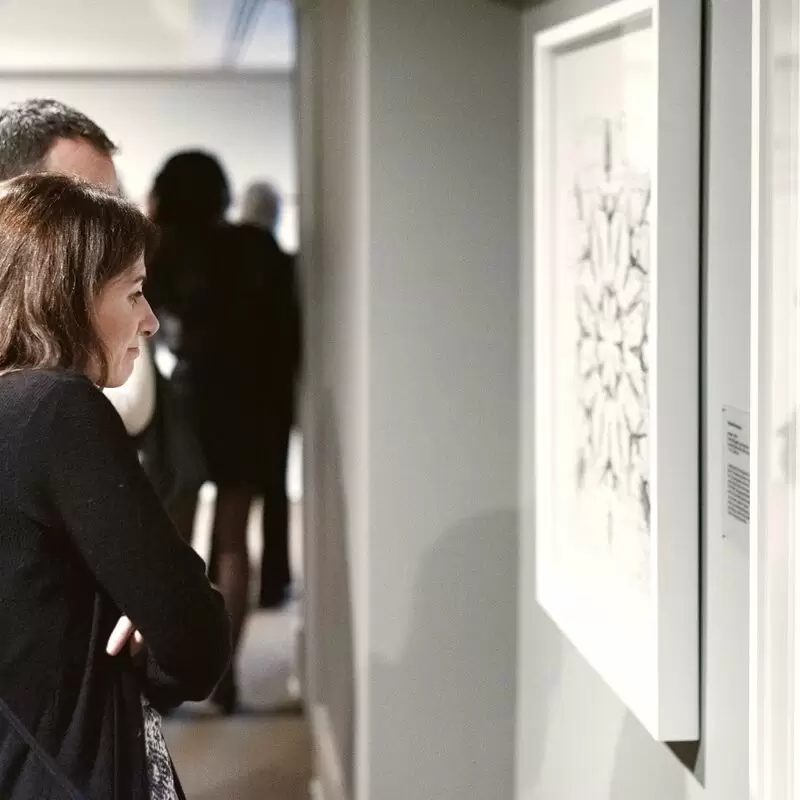 Art Gallery of Nova Scotia
1723 Hollis St, Halifax
Monday - Sunday: 10:00 AM – 5:00 PM
Thursday: 10:00 AM – 9:00 PM
10. Belchers Marsh Park
Belchers Marsh Park is an oasis of calm in the bustling city of Halifax. This city park, with its scenic marsh, quiet walking trails and abundant birdlife, is a must-see. Experience the true beauty of nature's masterpiece while watching blackbirds or capturing the sunset. And it's all in Clayton Park, very close to the Canada Games Centre. For shopping enthusiasts, the impressive Bayers Lake shopping district is just around the corner. Don't miss the fascinating fall foliage if you visit in the fall!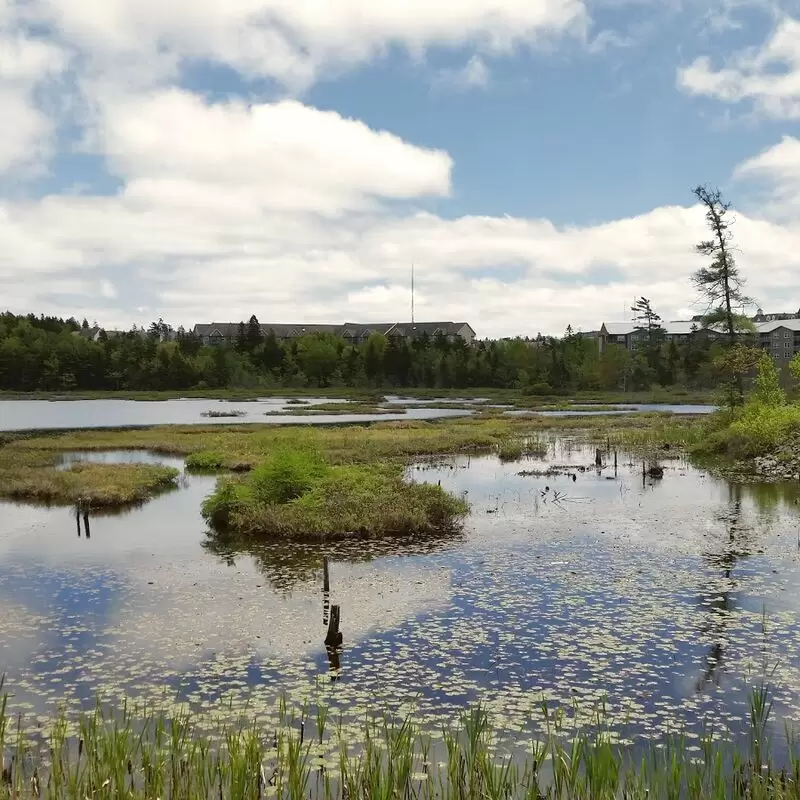 Belchers Marsh Park
Parkland Dr, Halifax
Monday - Sunday: Open 24 hours
11. McNabs and Lawlor Islands Provincial Park
McNabs and Lawlor Islands Provincial Park is an ideal getaway in the midst of Halifax's busy city life. Here, you can immerse yourself in history with the old forts while observing various bird species, as the islands are a well-known habitat. The lighthouse offers picturesque views that are worth a hike. For seafood lovers, the nearby Maugher Beach Lighthouse offers stunning views and fresh oysters. An ideal side trip for those seeking peace and charm in the realm of nature.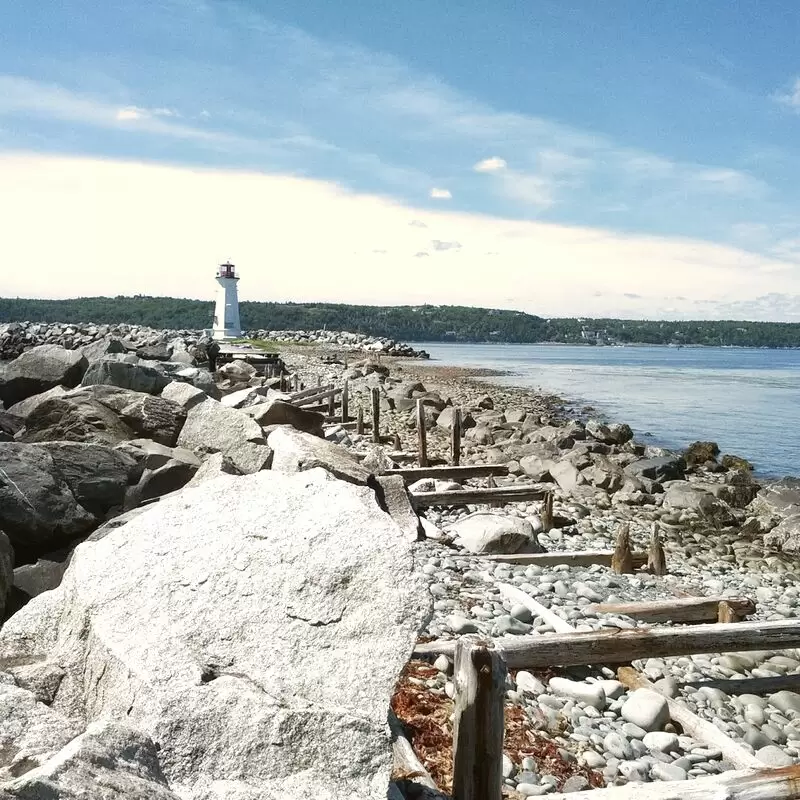 McNabs and Lawlor Islands Provincial Park
McNabs Island
Monday - Sunday: 8:00 AM – 11:00 PM
12. Georges Island National Historic Site
Discover Canada's rich history at Georges Island National Historic Site, a hidden gem in Halifax. This remote island is home to a 19th-century fort that once guarded Halifax Harbor. Walk through the same corridors where Acadian prisoners were held long ago. There are also grassy picnic areas and stunning views of the harbor! Nearby McNabs Island, another historic site with hiking trails and beaches, is perfect for a day trip and offers an island adventure all in one!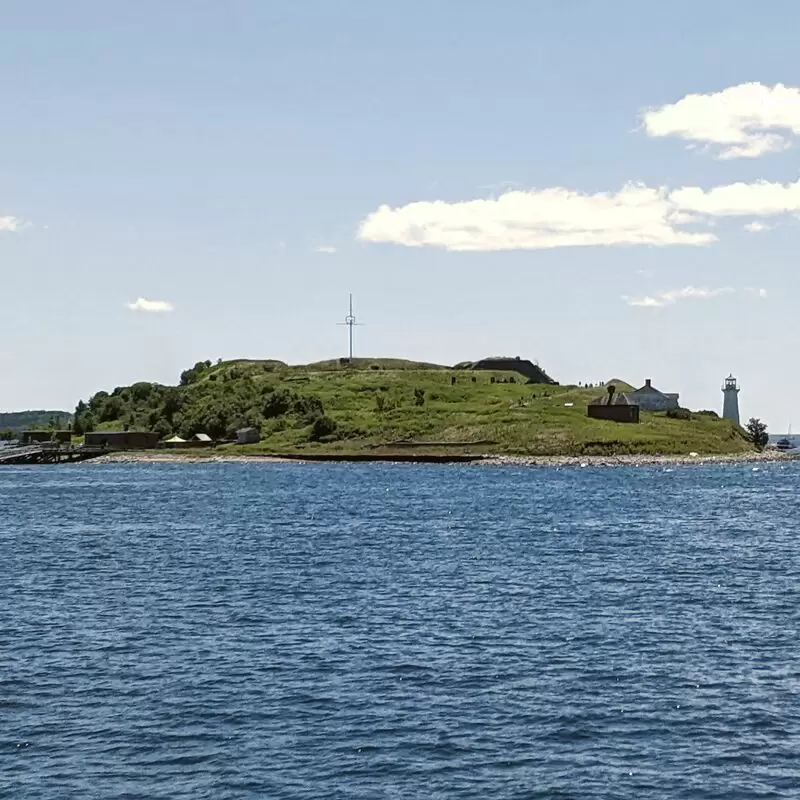 Georges Island National Historic Site
Georges Island Rd, Halifax
13. Halifax Harbour
A visit to the Port of Halifax is an absolute must! Marvel at the captivating sights of the vibrant waterfront with its historic ships, restaurants and stores. Take a scenic ferry ride or an unforgettable whale watching tour. Don't forget to explore the impressive Halifax Citadel, just a stone's throw away. It offers breathtaking panoramic views of the maritime city. Locals boast the Theodore Tugboat, an icon of the harbor; keep an eye out for this kid-friendly attraction!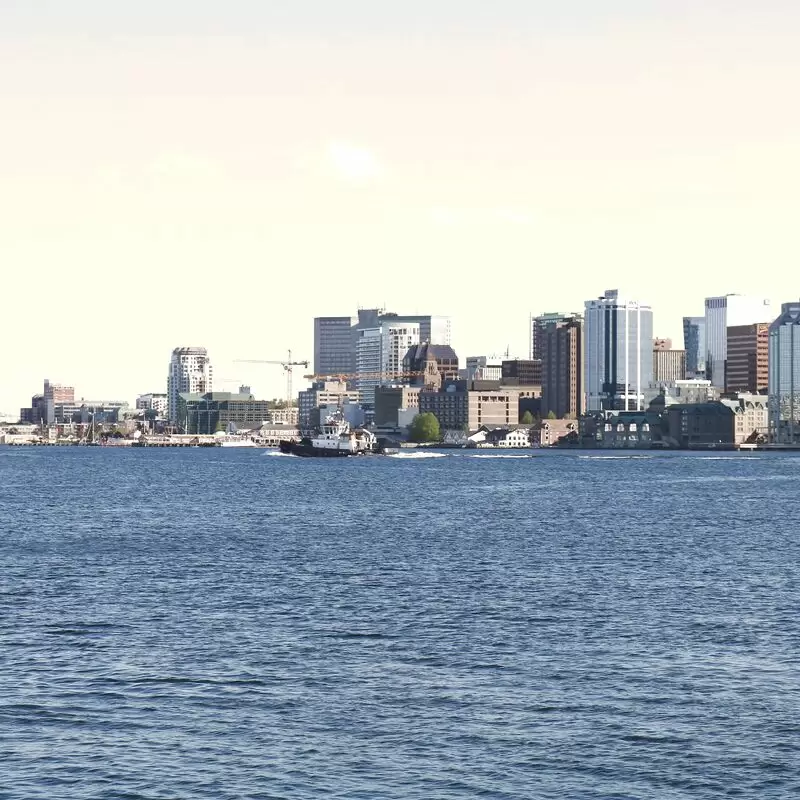 Halifax Harbour
Halifax Harbour, Nova Scotia
14. Harbour Hopper Tours
A visit to Halifax without a ride on the Harbour Hopper Tours is almost unthinkable. This tour offers an exciting amphibious adventure. Experience the city's rich history as you travel over land and water in a refurbished Vietnam War vehicle. Secure a spot on the right side for a fantastic view of Citadel Hill! There's also the Maritime Museum of the Atlantic nearby, another attraction, so there's no shortage of things to do. This is Halifax like you've never seen it before!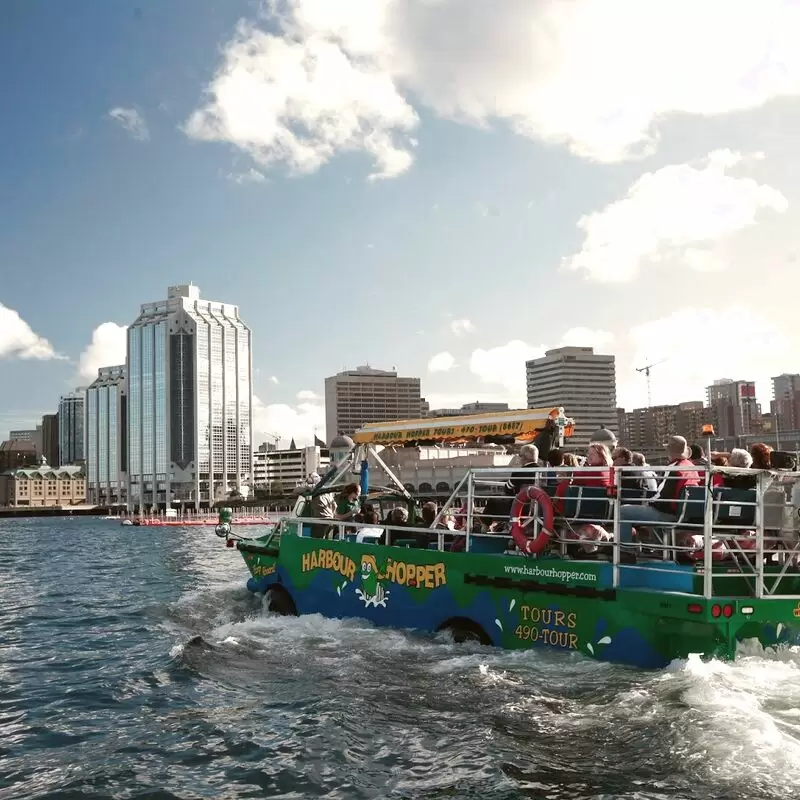 Harbour Hopper Tours
5050 Salter St, Halifax
Monday - Wednesday: 12:15 – 3:00 PM
Thursday - Sunday: 11:00 AM – 5:30 PM
15. Historic Properties
A visit to Historic Properties in Halifax is like stepping into a fascinating maritime past. Located near the breathtaking harbor, these 19th-century warehouses recall a bustling seafaring era full of colorful stories, now transformed into a vibrant downtown with quaint stores, restaurants and galleries. Take a leisurely stroll along the cobblestone walkways and admire the impressive murals depicting the city's history. Nearby, discover the vibrant Halifax Waterfront Boardwalk and chic Bishop's Landing for further exploration.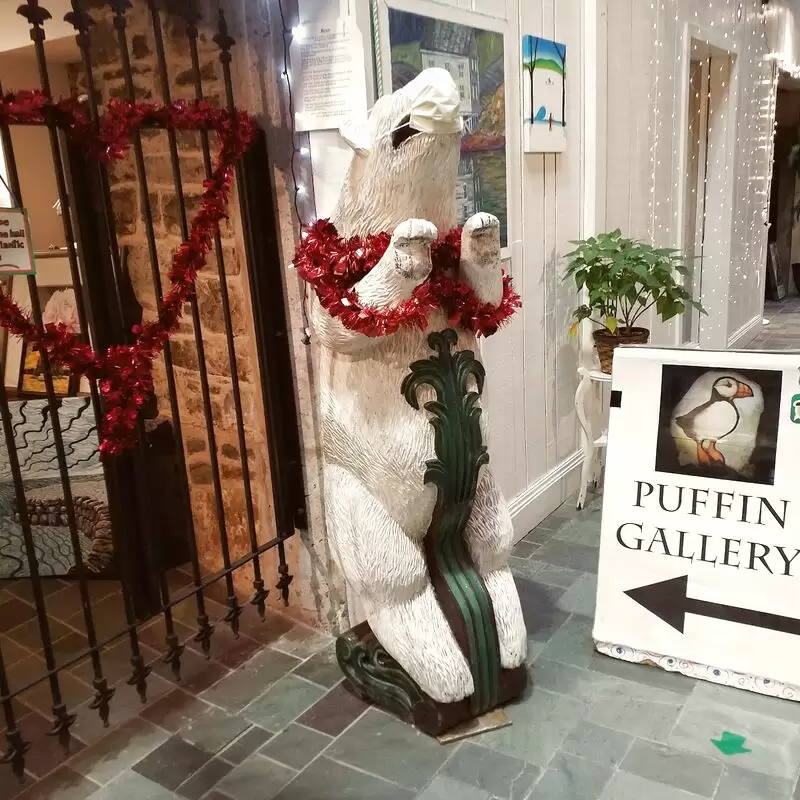 Historic Properties
1869 Upper Water St, Halifax
Monday - Friday: 10:00 AM – 6:00 PM
Saturday: 10:00 AM – 5:00 PM
Sunday: 12:00 – 5:00 PM
16. Oakfield Provincial Park
Oakfield Provincial Park is a hidden gem in Halifax, Canada. With its enchanting deciduous forests and scenic lake views, it's ideal for relaxing or taking an active day trip. Unleash your adventurous side with water sports on Grand Lake or simply enjoy a peaceful picnic. Don't miss the nearby historic Shubenacadie Canal - a testament to Nova Scotia's rich maritime heritage. Known for its fresh baked goods and gourmet pizzas, the local Oakfield Bakery and Pizza Delight is a true foodie's delight.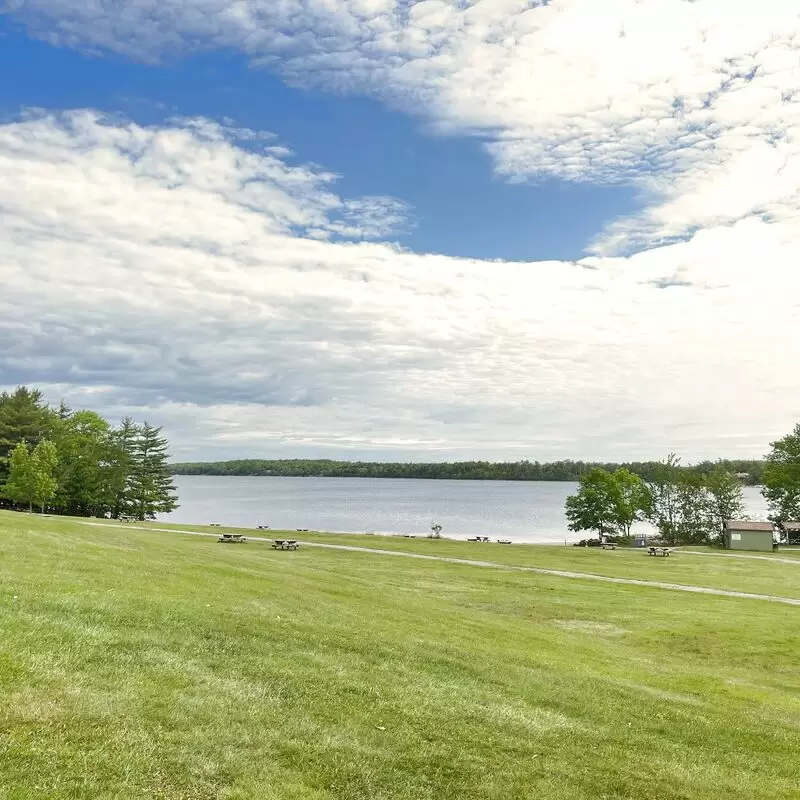 Oakfield Provincial Park
366 Oakfield Park Rd, Oakfield
Monday - Sunday: 8:00 AM – 7:00 PM
17. Victoria Park
Step inside Victoria Park and be seduced by its alluring blend of tranquility, heritage and beauty. This tranquil haven in the middle of downtown Halifax features shaded walkways, ornate fountains, a bandstand, and Halifax's favorite game of chess with pieces reminiscent of Alice in Wonderland. End your visit with a breathtaking view from the park's clock tower. The lively Public Gardens and historic Citadel Hill are just a short walk away, offering more ways to explore Halifax.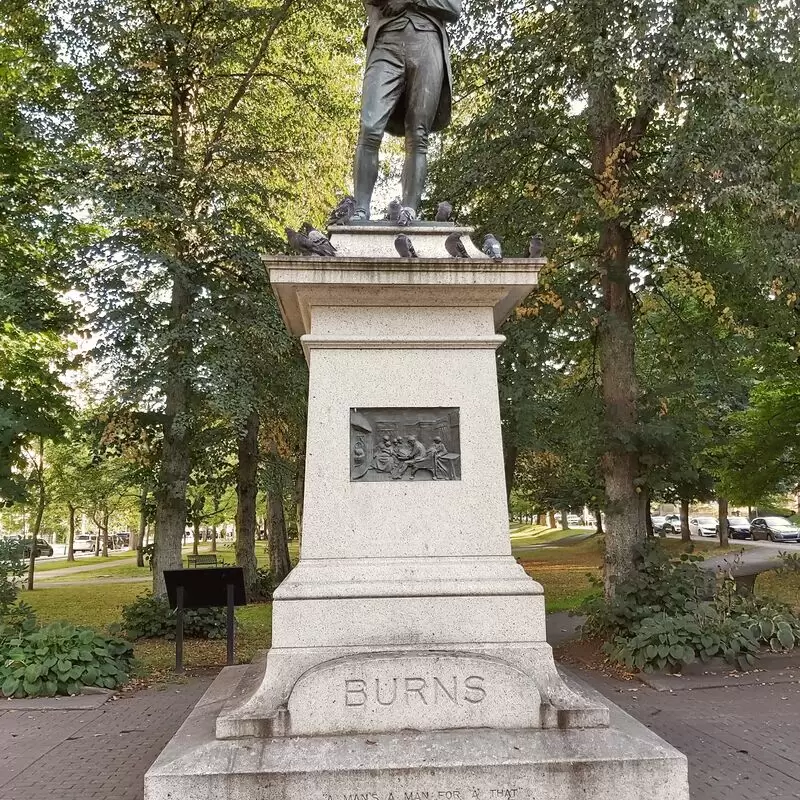 Victoria Park
South Park St, Halifax
Monday - Sunday: 8:00 AM – 11:00 PM
18. Old Town Clock
Embark on a journey through time at the conveniently located Old Town Clock in Halifax. This iconic landmark is steeped in history and dates back to 1803. It has been ticking away ever since, offering panoramic views of the city. When you hear its chimes, you'll feel connected to Halifax's past. Dare to climb the challenging hill; it has become a ritual. Also, just steps away is historic Citadel Hill, a must-see site that promises unforgettable views and exciting stories.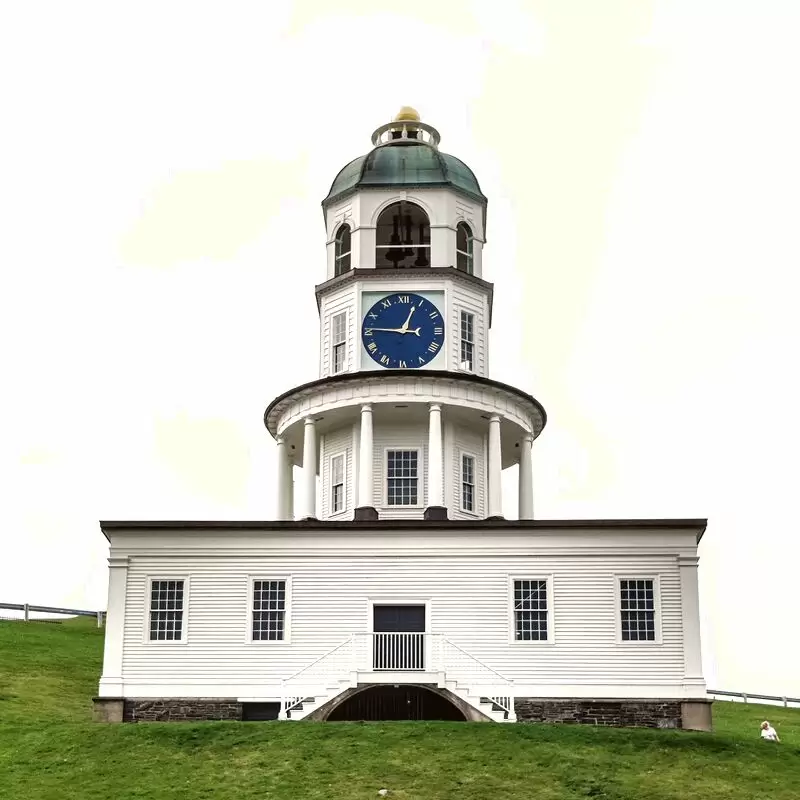 Old Town Clock
Halifax Town Clock, Brunswick St, Halifax
Best Time to Visit Halifax
The best time to visit Halifax, Canada, is between May and October, when the weather is warm and all the city's attractions and outdoor activities are open. Especially July and August are the peak tourist months, when numerous festivals and events take place.
Annual Weather in Halifax
Halifax 3-Day Forecast
Thu, 21 September
Night
58 °F
15 °C
0%
Morning
56 °F
13 °C
0%
Afternoon
62 °F
17 °C
0%
Evening
62 °F
17 °C
0%
Fri, 22 September
Night
50 °F
10 °C
0%
Morning
44 °F
7 °C
0%
Afternoon
58 °F
15 °C
0%
Evening
61 °F
16 °C
0%
Sat, 23 September
Night
54 °F
12 °C
0%
Morning
50 °F
10 °C
0%
Afternoon
62 °F
17 °C
0%
Evening
59 °F
15 °C
0%
Questions & Answers

What is the local language in Halifax?

The local language spoken in Halifax, Canada is English. Since it is the common language in most parts of Canada, most residents and business people in the city communicate in English. However, since Canada is a multicultural country, you may also hear a variety of other languages spoken. French, the country's second official language, is not the predominant language in Halifax, but it is also commonly heard alongside a variety of other languages that reflect the rich diversity of the population.

Are Halifax locals friendly towards tourists?

Yes, Halifax is known for its warm and hospitable locals who are very friendly towards tourists. Residents are often willing to help visitors, provide information about the city's attractions, or strike up a friendly conversation. The city itself exudes a welcoming atmosphere where visitors can feel comfortable and relax. The unparalleled hospitality of Halifax residents is one of the things that tourists often praise when visiting this beautiful city.

What is the currency used in Halifax?

The currency in Halifax, as in all of Canada, is the Canadian dollar (CAD). It comes in the form of both coins and banknotes. Coins include penny, nickel, dime, quarter, loonie (one-dollar coin) and toonie (two-dollar coin). Banknotes come in denominations of $5, $10, $20, $50 and $100. It is always useful to have some Canadian currency with you, but credit and debit cards are accepted in most places.

Is it safe to travel around Halifax?

Halifax, Canada, is generally considered a safe city for residents and tourists. Crime rates are relatively low, especially in areas frequented by tourists. However, as with any destination, it is recommended that visitors remain vigilant, especially after dark and in less populated areas. Respect local rules and be aware of your surroundings. The locals are known for their friendliness and will be happy to help you if needed.

What unique local food should I try there?

When in Halifax, you must try the Lobster Rolls, a classic Nova Scotia dish. The fresh, juicy lobster is drizzled with butter and served on a toasted bun. If you're a little more adventurous, try a plate of Nova Scotian-style donair: a sweet and savory meat wrap popular in the region. Another delicacy is the Acadian dish Rappie Pie, a hearty casserole of grated potatoes and meat.

What is the city's history?

Halifax, the capital of Nova Scotia, was founded in the 18th century as a British military fort. The Atlantic port city is rich in maritime history and played an important role in international events such as the World Wars and the Titanic disaster. Halifax also has a culturally rich history shaped by the heritage of Native Americans, Acadians, and African residents of Nova Scotia, making it a diverse and fascinating city. Over the centuries, it has evolved into a vibrant and modern urban center with a unique maritime charm.

Does Halifax have a distinct lifestyle and culture?

Halifax has a lifestyle and culture all its own, defined by its maritime heritage, friendly residents and love of festivals. This city combines the charm of small-town hospitality with vibrant urban energy. Its coastal location influences its food, music and way of life - fresh seafood, energetic Celtic tunes and a deep connection to the sea. The city is also rich in art, history and multicultural influences, with a vibrant craft beer scene and a renowned place in the Canadian arts scene.

Is Halifax a walkable city?

Yes, Halifax is a city that is easy to walk around. Many of the city's attractions are compactly located downtown along the beautiful Harbourwalk, making it easy to explore on foot. You can walk from historic Citadel Hill to the bustling waterfront, explore the various museums, or dine at a variety of restaurants - all within a short walk. It is a comfortable city with a combination of modern cityscape and charming historic buildings.

Are there any local customs I should know about?

Halifax, Canada, is a very diverse and inclusive city where friendly and hospitable customs prevail. Tipping is common in restaurants (15-20% of the bill). It is also customary to hold the door open for the person who comes after you. Haligonians love their local sports teams and seafood, especially lobster. "East Coast time" can mean that you are often a few minutes late. This is not a strict custom, just the local way of keeping time.

How do I commute using public transportation?

Halifax offers bus and ferry services managed by Halifax Transit. Passengers can use the Halifax bus system, which covers downtown Halifax and surrounding areas, including rural areas. Alternatively, ferries can shuttle between Halifax and Dartmouth and are a scenic option. Passengers can conveniently pay fares using the EPass system. In addition, Google Transit displays Halifax bus routes, making navigation very easy. Halifax Transit buses are equipped with bike racks for bike commuters.

What are the emergency numbers in Halifax?

In Halifax, for immediate police, fire or medical emergencies, please dial 9-1-1. If you need non-emergency police assistance, the number is 902-490-5020. For non-emergency requests related to fires or poison control, please dial 1-800-565-8161. If you need roadside assistance, you can call the CAA at 1-800-222-4357. Call 9-1-1 only in situations where immediate action is required.

How expensive is it to travel in Halifax?

Travel in Halifax, Canada, can be moderate to quite expensive depending on your preference. Hotel accommodation can cost between 100-200 CAD per night. Dinner at a mid-range restaurant can cost around 30-40 CAD per meal. For popular attractions such as the Maritime Museum or the Halifax Citadel National Historic Site, plan on about 20 CAD each. Public transportation is affordable and widely available. However, costs can increase significantly if you opt for private tours or upscale restaurants and accommodations.

Can I drink tap water in Halifax?

Yes, tap water in Halifax, Canada, is clean and safe for consumption. Halifax Water regularly tests and maintains high standards for water quality that meet strict Canadian guidelines. So you can drink the tap water without hesitation. However, if you have a sensitive stomach, it may be better to gradually switch from bottled to tap water so your body can get used to it.

How do you tip in Halifax?

In Halifax, tipping is common and generally expected. It is customary to tip service personnel such as waiters, bartenders and cab drivers 15-20%. Hotel staff should also be tipped for good service. Tips can be given in cash or added to your credit card bill in restaurants. Note that tips are usually given after taxes have been deducted. However, tips are not mandatory and the amount should reflect the quality of the service provided.

Are credit cards widely accepted?

Yes, credit cards are widely accepted in Halifax, Canada. Almost all businesses such as hotels, restaurants, stores and tourist attractions accept major credit cards such as Visa, MasterCard and American Express. It is always advisable to carry some Canadian dollars for smaller stores or street vendors. However, you will find that electronic payments, including credit cards, are a common payment method throughout Halifax. It is advisable to check with your bank about any foreign transaction fees before you travel.

Is Halifax accessible for disabled tourists?

Yes, Halifax is accessible to tourists with disabilities. The city offers wheelchair accessible attractions and facilities, including the Halifax Public Gardens, the Maritime Museum of the Atlantic, and the Halifax Citadel. Public transportation in Halifax, such as buses and ferries, are equipped with handicap-accessible amenities. There are also a number of accessible accommodations. However, due to the hilly geography of the city, it can be difficult to get around in some areas. It is always worth clarifying any special accessibility requirements for attractions in advance.

Does Halifax have good beaches?

Halifax is definitely blessed with beautiful sandy beaches. The most popular among visitors is Crystal Crescent Beach, known for its stunning white sand and clear waters. It is ideal for beach walks, swimming and picnicking. Lawrencetown Beach is another popular beach, especially with surfers because of its big waves. And then there's Queensland Beach, a wonderful family-friendly place. So if you're a beach lover, Halifax definitely has a lot to offer.

What wildlife can I expect to see in Halifax?

In Halifax, you'll encounter a variety of wildlife, from land mammals to sea creatures. On land, you're likely to see white-tailed deer, raccoons and numerous bird species, including the feisty northern cardinal. As for marine wildlife, the city's access to the Atlantic Ocean offers opportunities to see seals, fish and the occasional whale. Birdwatchers will especially enjoy the variety of seabirds that accompany the marine life.

Can I see whales in Halifax?

Yes, you can see whales in Halifax. The area is known for whale watching, as the Atlantic waters around Halifax are teeming with whales. Majestic creatures such as humpbacks, minke whales, fin whales and even the rare North Atlantic right whales can be spotted. Several tour operators offer guided excursions during the warm months where these spectacular sea creatures can be spotted.

What are the popular local sports?

As part of Canada, Halifax has a keen interest in ice hockey, an exciting sport that embodies the true Canadian spirit. Sailing is also a major activity due to the city's prime location on the east coast, offering excellent recreational opportunities on the water. Soccer and basketball are also popular among locals. If you're looking for a unique regional sport, check out or participate in a rousing game of hurling, an Irish field sport that has found a home in Halifax.

Are there any health risks I should be aware of in Halifax?

Halifax, Canada, has no particular health risks that differ significantly from those of other major North American cities. However, travelers with allergies should be cautious during the high pollen season, especially in spring and early summer. Winters can be severe and require appropriate clothing to avoid hypothermia. Always check the latest health advisories before traveling. As everywhere, travel insurance is recommended in case of unexpected medical needs or emergencies.

Is there easy access to medical facilities in Halifax?

Yes, Halifax is well-equipped with high-level medical facilities. The city is home to several hospitals, including the well-known Queen Elizabeth II Health Sciences Centre, which provides comprehensive health services to residents. There is also the IWK Health Centre, a well-known pediatric and women's health facility. There are also numerous pharmacies, clinics, and specialized health centers in the city, making it easier for locals and visitors to access healthcare.

Do I need any vaccinations before visiting Halifax?

No special vaccinations are required for a visit to Halifax, Canada. However, it is always recommended that you brush up on routine vaccinations such as measles-mumps-rubella (MMR), diphtheria-tetanus-pertussis, varicella (chicken pox), polio and the annual flu shot. If you are traveling from a yellow fever-prone country, proof of yellow fever vaccination may be required. Talk to your doctor about your travel plans and make sure your routine vaccinations are up to date.

Does Halifax have a vibrant nightlife?

Yes, Halifax has a lively nightlife that appeals to a wide range of tastes. The city is known for its numerous pubs, clubs and bars, some of which feature live music ranging from rock to folk. George Street, in particular, is a popular nightlife spot. Halifax also offers evening harbor cruises, which are a unique experience. Whether you are a party-goer or want to spend a relaxing evening, Halifax's nightlife offers a diverse mix that is sure to satisfy.

What traditional festivals are celebrated in Halifax?

Halifax celebrates a variety of traditional festivals that showcase the city's rich cultural diversity. The Halifax Jazz Festival is a charming highlight, bringing together local and international artists. The Nova Scotia Highland Games celebrate Scottish culture with music, dance and athletic competitions. Other festivities include the Atlantic Film Festival, which provides a platform for cinema, and the Royal Nova Scotia International Tattoo Festival, which focuses on military traditions, music and ceremonial performances. Halifax Pride, one of the largest LGBTQ+ events in Atlantic Canada, promotes diversity and inclusion.

Does Halifax have free Wi-Fi spots?

Yes, Halifax offers several free Wi-Fi spots for residents and tourists alike. Many cafes, restaurants, and public facilities, such as the Halifax Central Library and the Halifax Waterfront, offer free Wi-Fi. The city has also established a free Wi-Fi service called "HalifaxOpenCity Wi-Fi," which is available in select areas. However, a separate data plan is recommended for continuous and reliable Internet access.

Is Halifax a kid-friendly city?

Yes, Halifax is a very child-friendly city. It offers several kid-friendly attractions, such as the Discovery Centre, an interactive science museum. The Maritime Museum of the Atlantic offers insights into the region's nautical history. In addition, families can enjoy outdoor activities at Point Pleasant Park or take a ferry ride across the harbor. Throughout the year, there are several festivals that are also geared toward children. The city offers a balance of fun, learning and adventure for children of all ages.

Are there any famous landmarks in Halifax?

Halifax, Canada, has several iconic landmarks. The Halifax Citadel National Historic Site, a star-shaped fort, offers a glimpse into the city's military past. Pier 21, known as the gateway for more than a million immigrants, now houses the Canadian Museum of Immigration. The Maritime Museum of the Atlantic displays nautical history and artifacts from the Titanic. Finally, the picturesque Peggy's Cove with its historic lighthouse is not to be missed. Each attraction tells a unique story of Halifax's rich historical and cultural heritage.

How can I catch a live music performance in Halifax?

Halifax is home to numerous venues that showcase a variety of live music performances. The Carleton Music Bar & Grill is known for its local and national indie artists. The Halifax Jazz Festival is a major summer event. Symphony Nova Scotia offers classical performances. Casino Nova Scotia's Schooner Showroom features major artists. Check out these venues' event calendars online for details. And of course, don't forget to explore Halifax's lively pub scene for spontaneous performances and local bands.

What unique aspects differentiate Halifax from other Canadian cities?

Halifax, a maritime city in eastern Canada known for its rich history, offers unique attractions unlike any other Canadian city. The star-shaped historic fortress of Citadel Hill overlooks the lively waterfront with its stores, restaurants, historic sites, Navy Pier, and the must-see Maritime Museum of the Atlantic, which features artifacts from the Titanic. Halifax is also home to picturesque Peggy's Cove, the famous lighthouse, and a vibrant music scene that makes the city a charming blend of old and new, city and coast.

Feedback

I hope you found this article informative and helpful. I'm eager to improve the content and make it even more valuable for you. If you have any feedback or suggestions, I would love to hear from you.

Do you have any tips or hidden gems that you think should be added to the list? Are there any areas that you feel could use more explanation or clarification?

Your input is greatly appreciated and will help us to continue providing high-quality content that meets your needs and interests. Please feel free to share your thoughts.