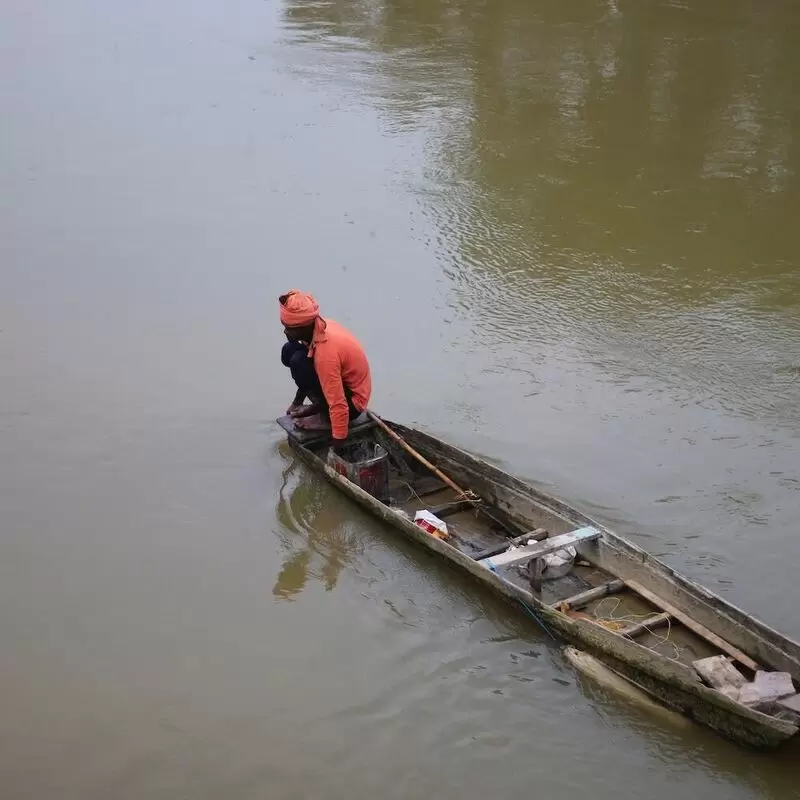 1. Sanjay Gandhi Biological Park
Unleash your spirit of adventure at Sanjay Gandhi Biological Park, a green jewel in the heart of Patna. The park, also known as Patna Zoo, is home to over 300 species of animals, birds and reptiles. The park is not only a magnet for animal lovers, but also attracts botany enthusiasts with its rare orchid collection. Take a joyful ride on the quaint toy train or paddle across the shimmering lake in a swan-shaped boat. Nearby Buddha Smriti Park is a soothing place to visit for its tranquil atmosphere and impressive Buddhist architecture.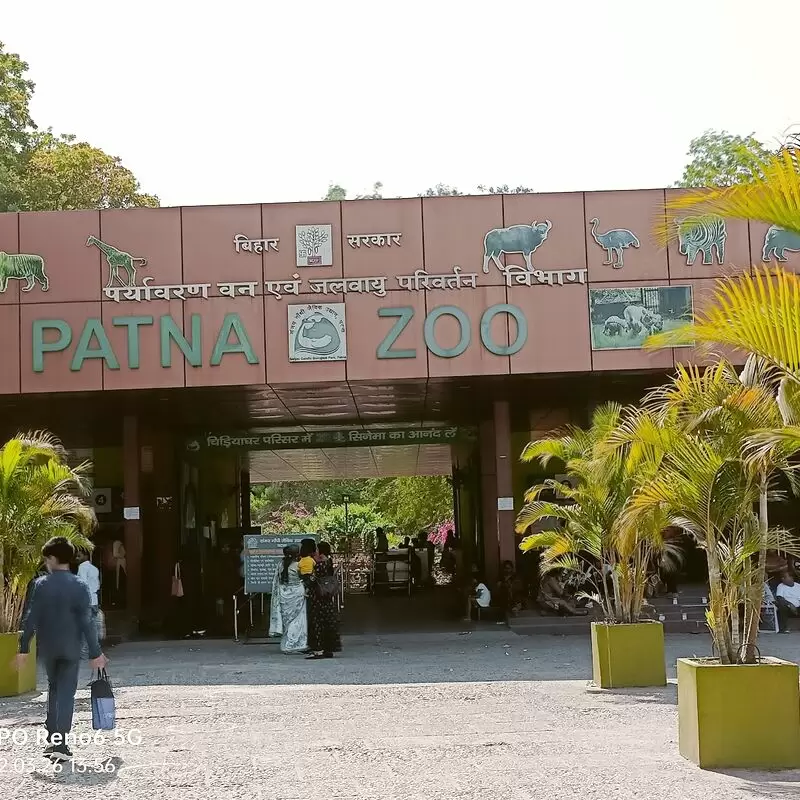 Sanjay Gandhi Biological Park
Bailey Rd, Rajbansi Nagar, Patna
Monday: Closed
Tuesday - Sunday: 5:00 AM – 6:00 PM
2. Bihar Museum
The "Bihar Museum" is a must-see in Patna, a captivating blend of modern architecture and historical richness. Within its walls, you'll delve into Bihar's captivating past and culture, exploring artifacts dating back 2000 years. The museum is not just about antiquity, however, with interactive multimedia experiences to enrich your journey into history. Art lovers will be thrilled with the personalized tours. Interestingly, you can reach Patna's enriching "Patna Planetarium" after a short 10-minute drive, rounding off an intellectually stimulating day.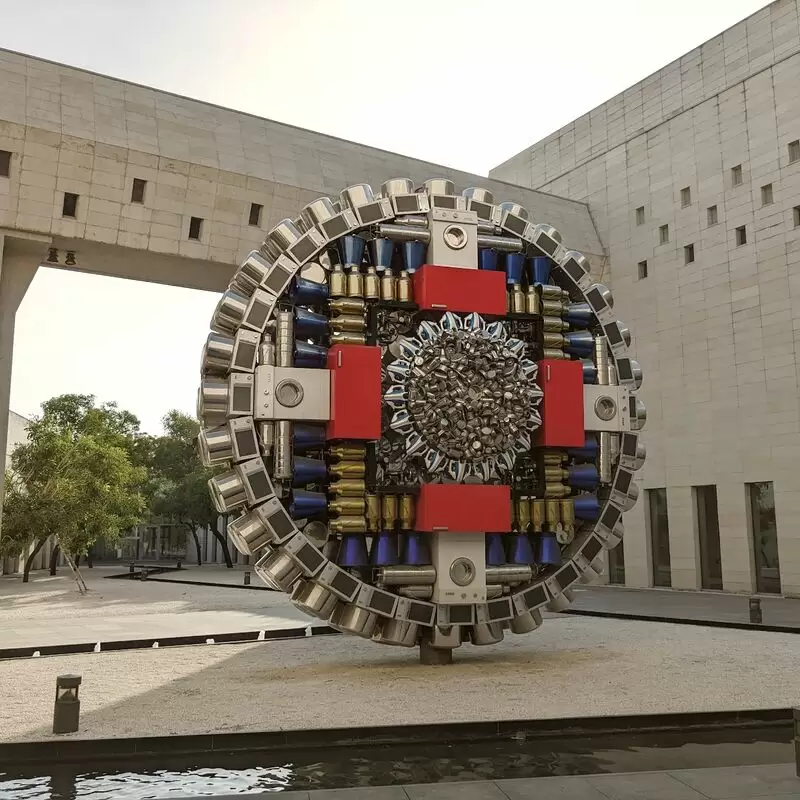 Bihar Museum
Jawaharlal Nehru Marg, Bailey Rd, Veerchand Patel Road Area, Patna
Monday: Closed
Tuesday - Sunday: 10:30 AM – 5:00 PM
3. Takhat Sri Harimandir Ji Patna Sahib)
Takhat Sri Harimandir Ji, Patna Sahib, one of the holiest shrines of Sikhism, offers a captivating spiritual journey. The elegant white architecture and golden dome on the banks of the Ganges are a feast for the eyes. The shrine donated by Guru Gobind Singh preserves his relics and attracts pilgrims and history buffs alike. Enjoy the divine tranquility and let the special aura of Sikh rituals enlighten your soul. Nearby, you can enjoy the mesmerizing sight of the Ganges River, which provides a soothing contrast to the hustle and bustle of city life.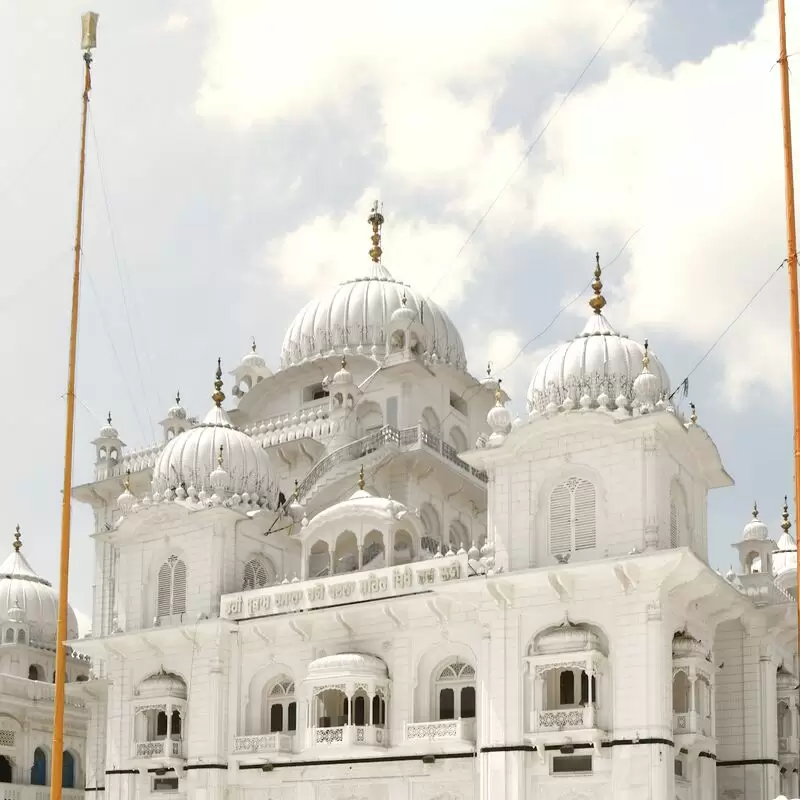 Takhat Sri Harimandir Ji Patna Sahib)
Takhat Sri Harmandir ji, H6WJ+332, Harimindir Gali, Patna Sahib, Jhauganj, Hajiganj, Patna
Monday - Sunday: 2:30 AM – 8:00 PM
4. Sri Mahavir Mandir
Experience the spiritual tranquility of Sri Mahavir Mandir, one of India's holiest Hindu temples dedicated to Lord Hanuman. Enjoy the magnificent architecture with its intricate carvings that reflect the divine. It is not only a temple but also houses the world's largest cancer charity "Mahavir Cancer Sansthan". The alluring ambience of the candy store "Naivedyam" is an added delight. Just a short walk away, you can explore the historic Patna Museum and enrich your cultural senses as well.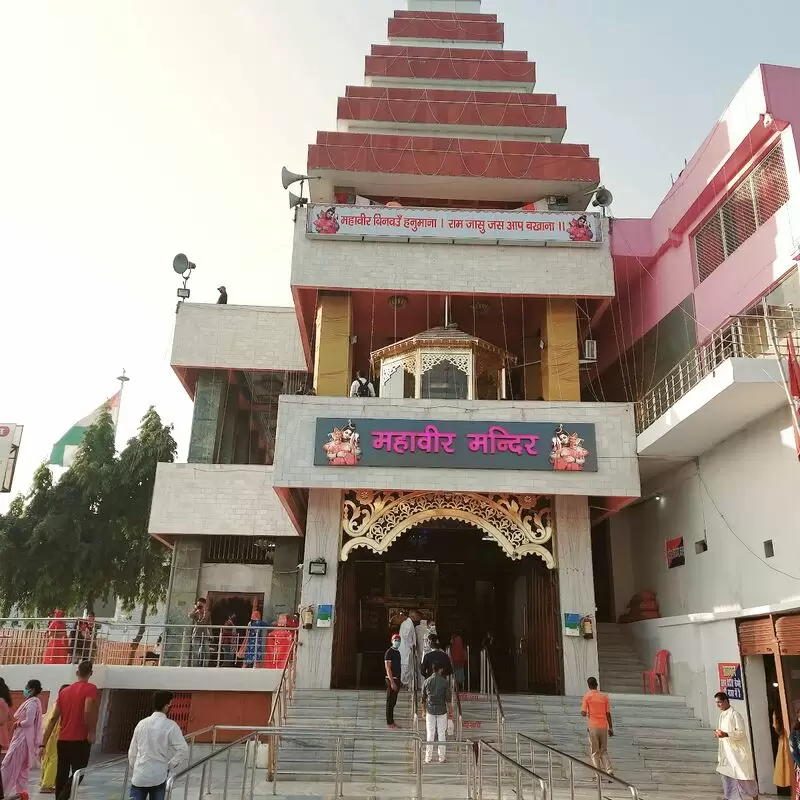 Sri Mahavir Mandir
Near, Patna Jct, Budh Vihar, Fraser Road Area, Patna
Monday - Sunday: 5:30 AM – 10:00 PM
5. Eco Park
Immerse yourself in the tranquility of nature at the "Eco Park" in Patna! An absolute paradise for nature lovers, offering 9 hectares of green space with over 3,000 plant species. Experience unforgettable moments rowing on the pristine lake, exploring the fragrance garden or picnicking amidst the lush flora. Don't miss the Music Fountain, which is a true marvel in the evening. It's also just a stone's throw to the famous Patna Museum, where you can experience a dose of rich cultural history. The Eco Park is the green heart of Patna that will enchant you!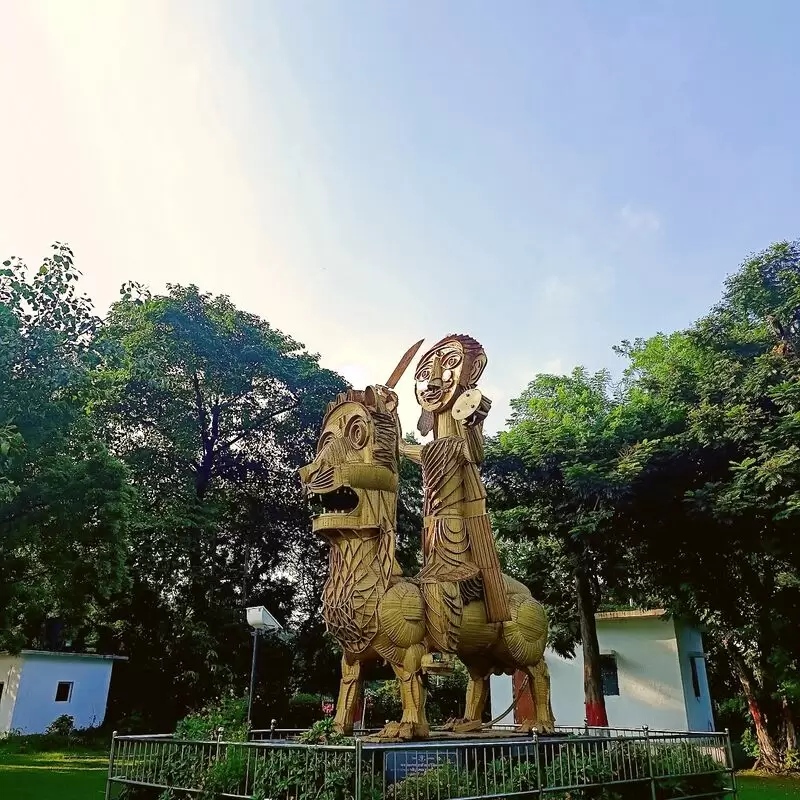 Eco Park
Ground Floor Paatliputra, Park, Sri Krishna Puri, Patna
Monday - Sunday: 6:00 AM – 8:45 PM
6. Budhha Smriti Park
For peace seekers and history buffs alike, Buddha Smriti Park in Patna is a must-see. This tranquil park is home to a sacred Bodhi tree, said to be a direct descendant of the tree under which Buddha attained enlightenment. Experience authenticity with monastic meditation cells and an impressive museum displaying artifacts of Buddhism. Plus, the park is in close proximity to Patna Junction, and the architectural marvel Patna Museum is just a 10-minute drive away! Enjoy this peaceful oasis in the heart of bustling Patna!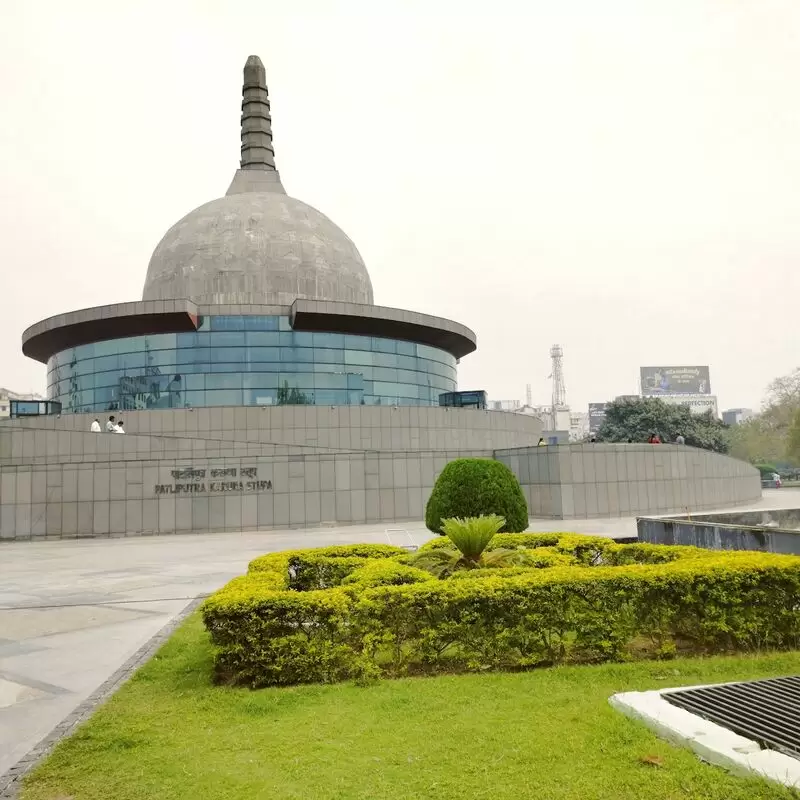 Budhha Smriti Park
Frazer road Near Buddha park, Budh Vihar, Fraser Road Area, Patna
Monday: Closed
Tuesday - Sunday: 9:00 AM – 7:00 PM
7. Gandhi Maidan
Visit the awe-inspiring Gandhi Maidan! Formerly known as Patna Lawns, this historic park has witnessed many significant events, including India's struggle for independence. Feel the essence of history under your feet as you enjoy the tranquility of the green expanses. For literature lovers, the world's largest statue of Mahatma Gandhi, a shining beacon of peace, is certainly a must-see! Just a walk away is the Patna Museum, which displays ancient artifacts that will take you back in time. Just around the corner you will find the pristine Ganges River, where you can take a peaceful boat ride. A hidden gem waiting to be discovered by you!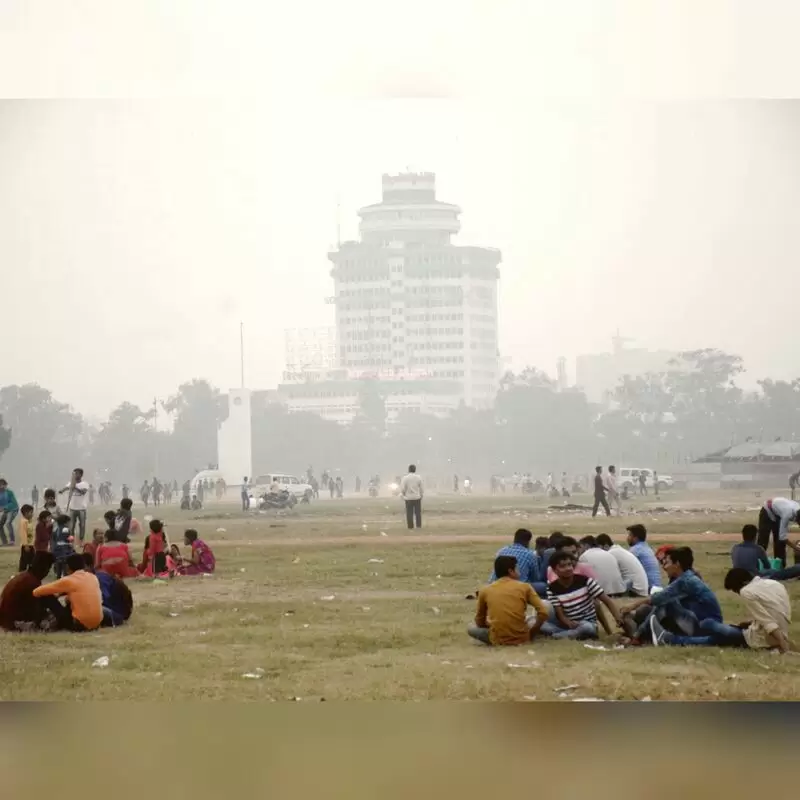 Gandhi Maidan
North -West Area of, Gandhi Maidan Rd, Muradpur, Patna
Monday - Sunday: Open 24 hours
8. ISKCON Temple Patna
Visit the ISKCON temple in Patna, a tranquil oasis in the heart of the bustling city. With its sublime architectural beauty and divine atmosphere, this temple is an essential destination for spiritual solace and cultural immersion. Enjoy a vegetarian meal at the "Govinda Restaurant" or browse spiritual books in the bookstore. After a soul-stirring visit, historic Golghar and the tranquil banks of the Ganges are just a short drive away. Experience the essence of Patna in a day trip!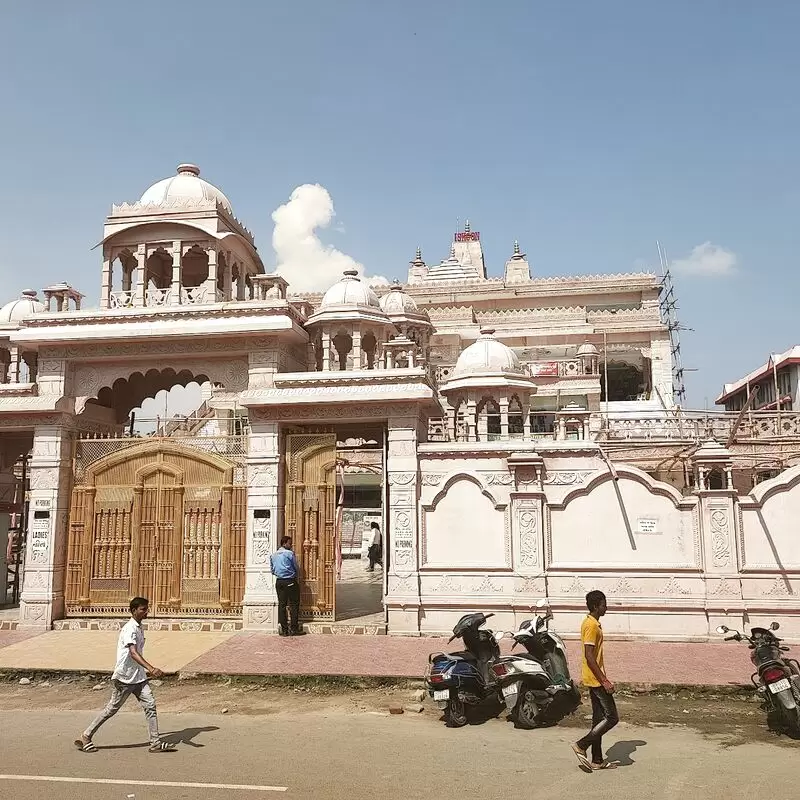 ISKCON Temple Patna
J44M+Q6M Golok Dham, Buddh Marg, Adalatganj, Veerchand Patel Road Area, Patna
Monday - Saturday: 4:30 – 5:00 AM, 7:30 AM – 1:00 PM, 4:30 – 8:45 PM
Sunday: 4:30 – 5:00 AM, 7:30 AM – 1:00 PM, 4:30 – 9:00 PM
9. NIT Ghat Patna

The NIT Ghat in Patna is impressive, a tranquil place in the heart of a bustling city. Here, Patna's long history merges with the present, making this place a must-see for any visitor. The majestic Ganges River flows past the ghat, offering breathtaking sunsets.

Insider tip: Try a boat ride at dusk for a dreamlike experience. Also, the ghat is located near other tourist attractions such as Buddha Smriti Park and the Patna Museum, so you can immerse yourself in the cultural fabric of the city during your visit.

NIT Ghat Patna
Patna University Campus, Patna

Monday - Sunday: Open 24 hours
10. Golghar
Golghar, the visual centerpiece of Patna, is an architectural spectacle with an enriching history. This colossal granary, built in 1786 by Captain John Garstin, offers magnificent views of the Ganges River and the city from its summit. Golghar is embedded in a compelling story of famine relief and historical power and bewilders with its spiral staircase. Just 3 km away is the Bihar Museum, a fascinating display of the state's rich antiquities - a worthwhile visit after climbing Golghar!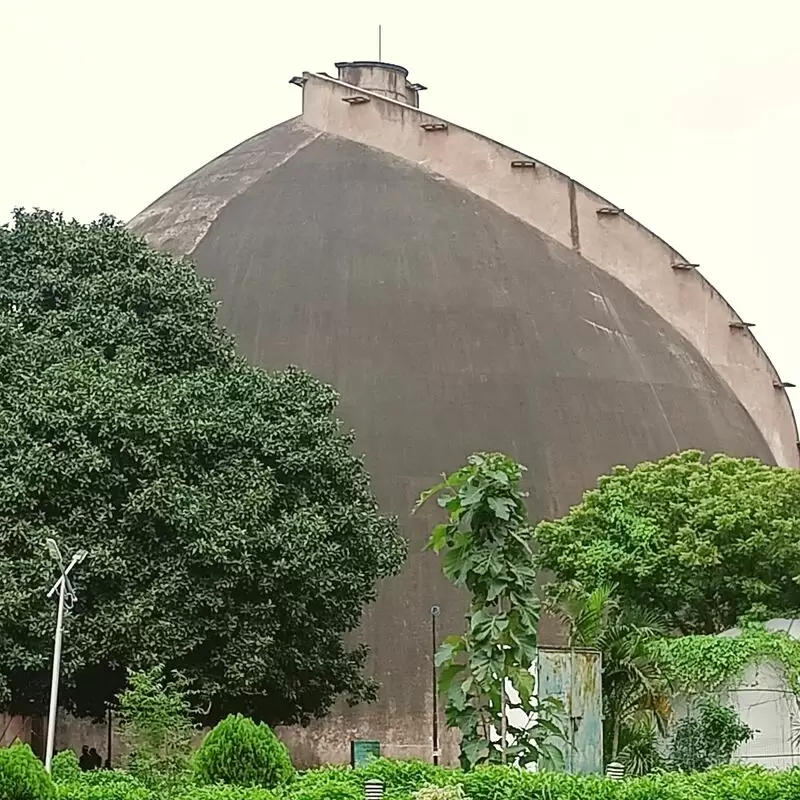 Golghar
Opp.-Govt. Girls High school, Ashok Rajpath Rd, Raja Ji Salai, Lodipur, Patna
Monday: Closed
Tuesday - Sunday: 9:00 AM – 6:00 PM
11. Patna Museum
A visit to the Patna Museum in Patna is like a trip back in time. The museum houses over 45,000 works of art and is a treasure trove of India's history. Ancient coins, terracotta figurines and archaeological artifacts enrich your knowledge of Bihar's rich past. Don't miss the sacred casket that is said to contain the ashes of Buddha! Just a short walk away is the eclectic Dr. A. P. J. Abdul Kalam Science City, an ideal place for your next visit. Discover the magnificence of Indian history and culture in one place - the Patna Museum.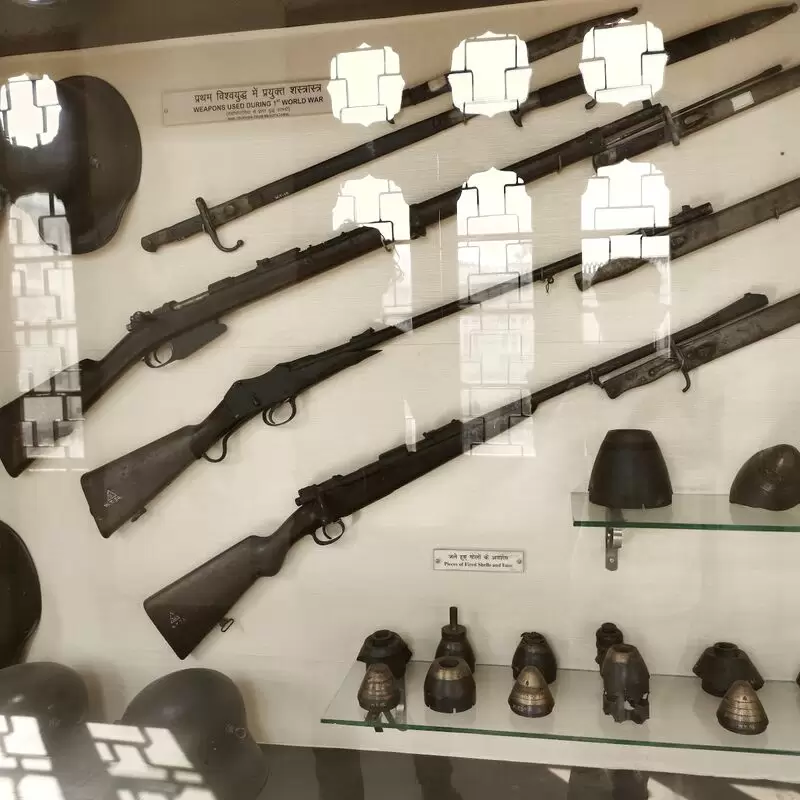 Patna Museum
Madiri kat pur musuam k bagl m, Lodipur, Patna
Monday: Closed
Tuesday - Sunday: 10:30 AM – 4:30 PM
12. Shrikrishna Science Centre
Are you visiting Patna? The Shrikrishna Science Centre is a must! This thriving center for curious minds offers fascinating science exhibits for all ages. There are interactive displays at every turn, bringing you closer to the universe of knowledge in an exciting way. Want even more? The planetarium right next door adds even more fun with its fascinating sky shows. It's a local gem not found in many guidebooks, giving you an authentic local experience. Experience science in the heart of Patna!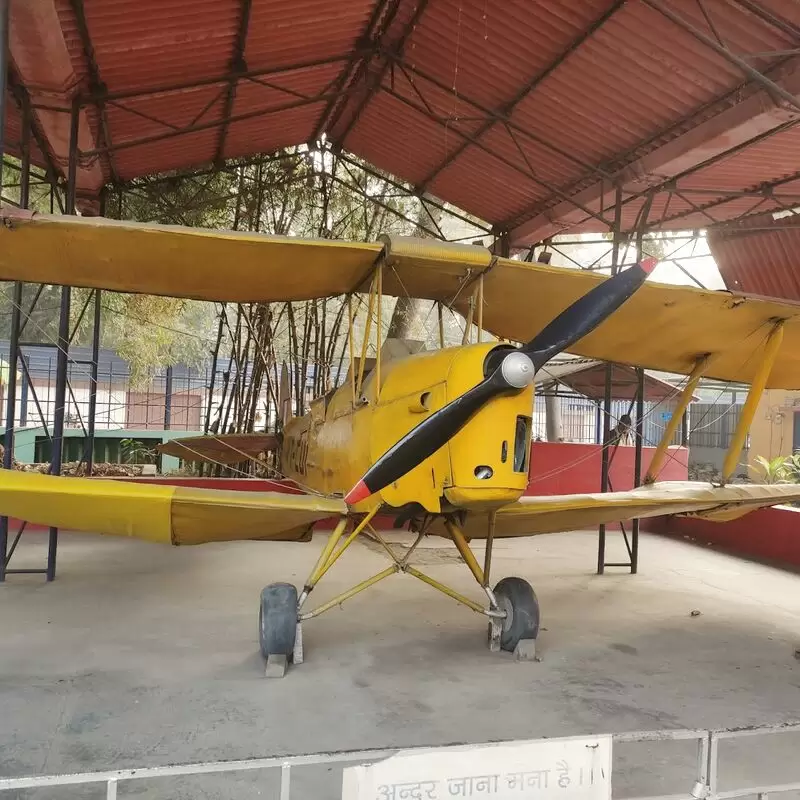 Shrikrishna Science Centre
West Gandhi Maidan, Raja Ji Salai, Lodipur, Patna
Monday - Sunday: 9:30 AM – 6:00 PM
13. Sabhyata Dwar
Experience a piece of Indian architecture at the "Sabhyata Dwar" or "Civilization Gate" in Patna, inspired by ancient Maurya architecture. This sandstone arch is 32 feet high and exudes grandeur. Capture a moment at dawn or dusk when it is beautifully lit. The Gandhi Maidan is just a short walk away, offering relaxing green spaces and a historic martyrs' memorial - so you'll experience double historical wonder and serene nature in the same visit. The history of Patna wants to be discovered by you.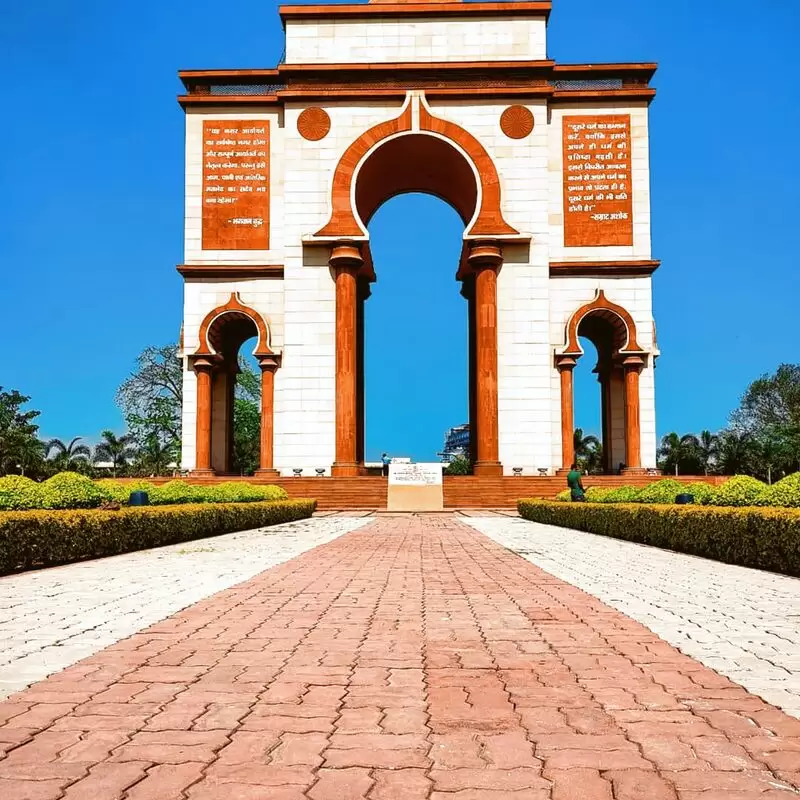 Sabhyata Dwar
Gandhi Maidan Rd, Bankipur- Danapur Rd, Muradpur, Patna
Monday: Closed
Tuesday - Sunday: 10:00 AM – 5:00 PM
14. Badi Patan Devi Temple Patna
The Badi Patan Devi Temple, a shrine dedicated to the goddess Durga, exudes an authentic Indian spiritual atmosphere. It is not only an important religious site, but also has an ancient and fascinating history. You can admire the unique architecture of the temple while taking in the spiritual aura. Moreover, the temple is strategically located near the revered Ganga River, offering a serene and peaceful environment. The ancient Agam Kuan well, an important archaeological site, is also nearby, further enriching your cultural excursion in Patna.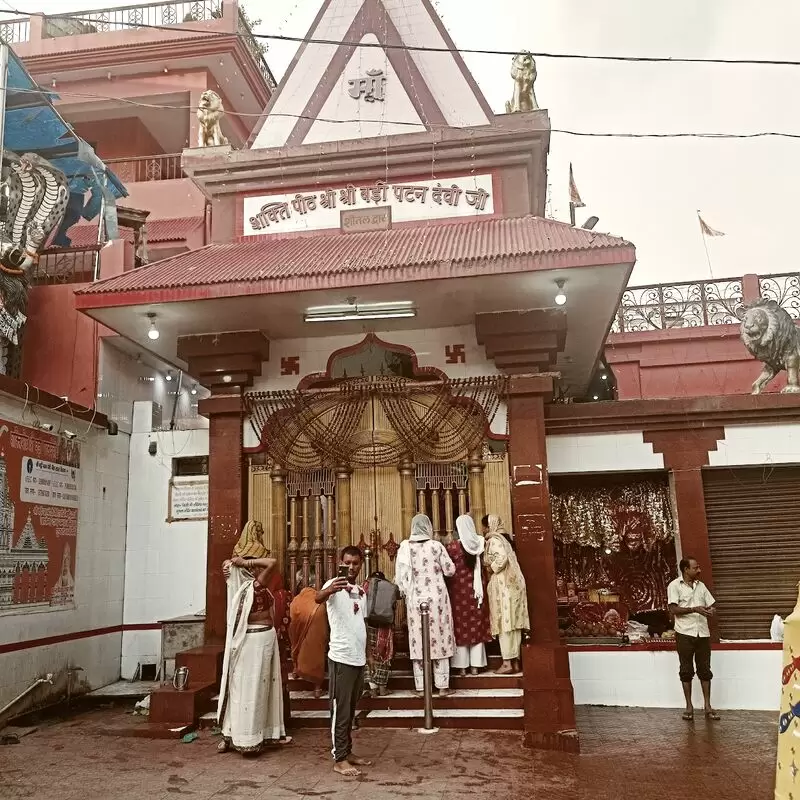 Badi Patan Devi Temple Patna
Sadikpur, Patna
Monday - Sunday: 7:00 AM – 1:00 PM, 4:00 – 9:00 PM
Wednesday: 4:00 AM – 9:00 PM
15. Funtasia Water Park
Be sure to visit Funtasia Water Park, the first water park in Patna. Multiple water slides, wave pools, and children's areas, to name a few attractions, make for an exciting experience. The park is very popular with locals during the hot summer days! Indulge in local cuisine at the restaurant in the park. And guess what? The famous Sabhya City with an impressive temple and beautiful garden is just a stone's throw away. A whole day of fun and discovery awaits you!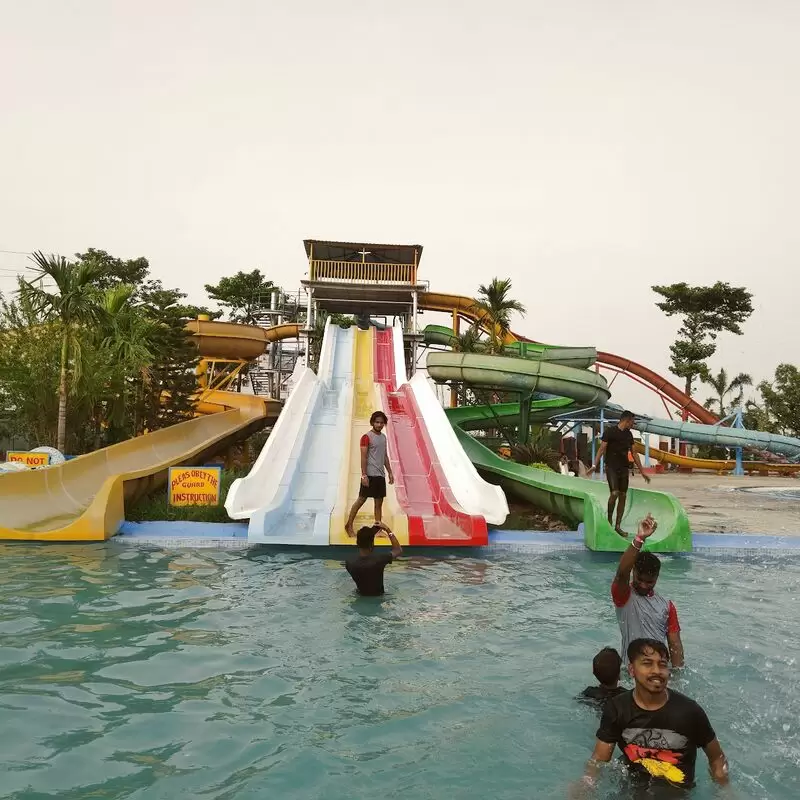 Funtasia Water Park
Parsa Bazar - Sampatchak Main Rd, Sampatchak, Chainpura
Monday - Sunday: 11:00 AM – 6:00 PM
16. Gandhi Ghat
When in Patna, don't miss the tranquil Gandhi Ghat, famous for its mesmerizing views of the river. Experience the rousing Gandhi Ganga Jal Pravah and the impressive Ganga Aarti, a spectacle of lights and prayers at dusk that offers a unique cultural experience. Aboard the Patna-Beur cruise, you can gently cross the Ganges directly from this ghat. Just a stone's throw away is the iconic Golghar granary, another sight from which you can enjoy panoramic views of the city!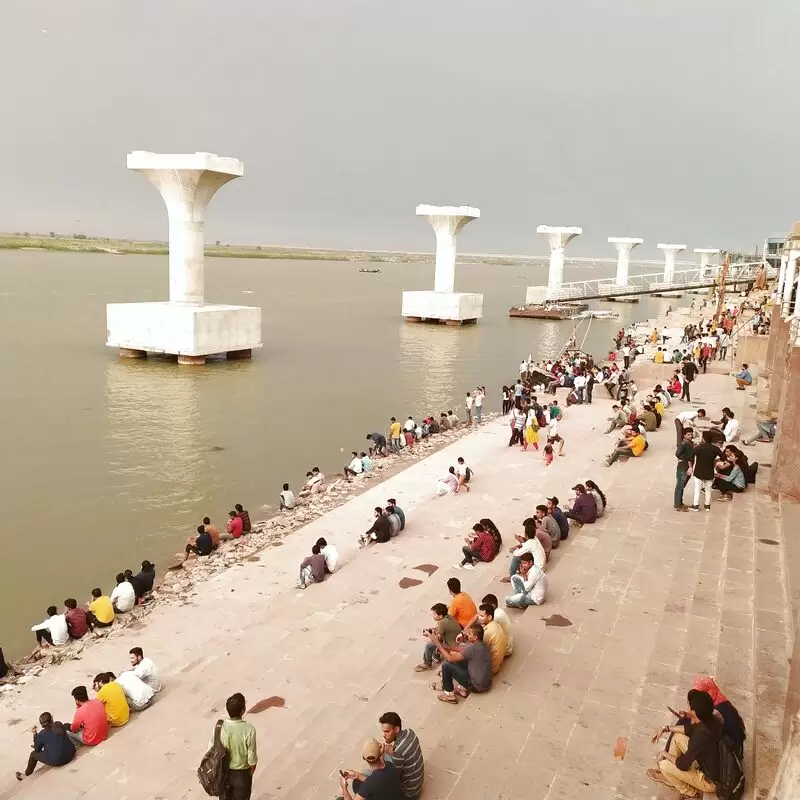 17. S K Puri Park
S K Puri Park, a magnificent piece of greenery in the bustling city of Patna, offers relaxation with its refreshingly cool and clean environment. Here you can take a peaceful morning walk or simply bask in the picturesque beauty of the lush green landscape. The park is fondly referred to as "the lungs of Patna". It is just a short walk from the famous Buddha Smriti Park, where you can view centuries-old artifacts and experience the sublime light shows in the evening.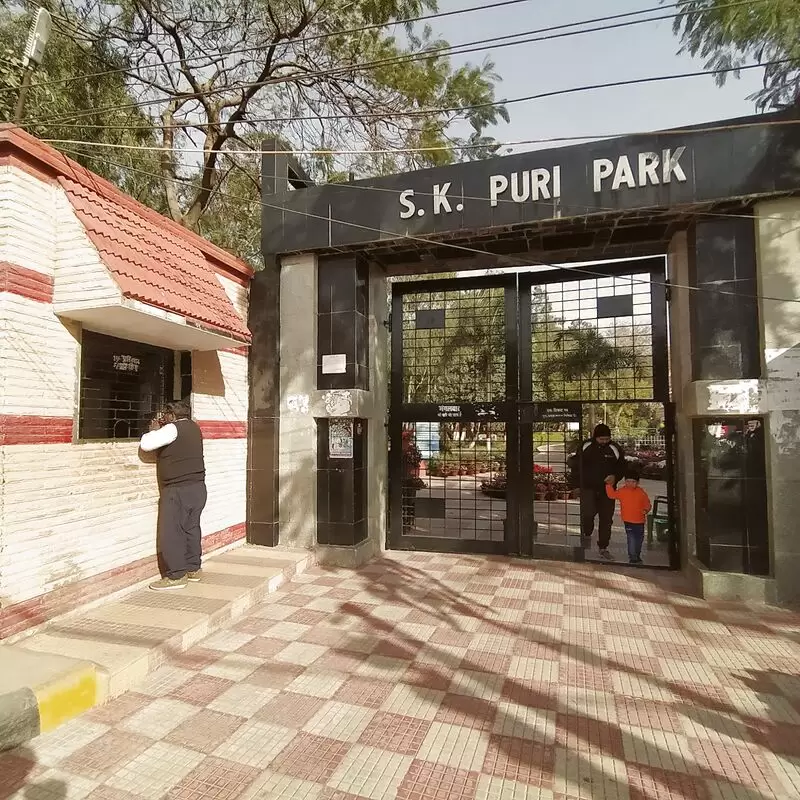 S K Puri Park
Sri Krishna Puri, Patna
Monday - Sunday: 5:00 AM – 7:00 PM
Tuesday: Closed
18. BSPHCL Energy Park
Immerse yourself in an enlightening experience at the BSPHCL Energy Park in Patna. This innovative park impressively showcases India's diverse energy resources. Be mesmerized by the fascinating exhibits on sustainable energy and stroll through the solar-powered displays. A magnificent birdhouse also provides a change of pace. Nearby is the famous Buddha Smriti Park, which offers a glimpse into Bihar's rich history with the sacred Bodhi tree and a fascinating meditation park. A must for gaining knowledge and relaxing in the greenery.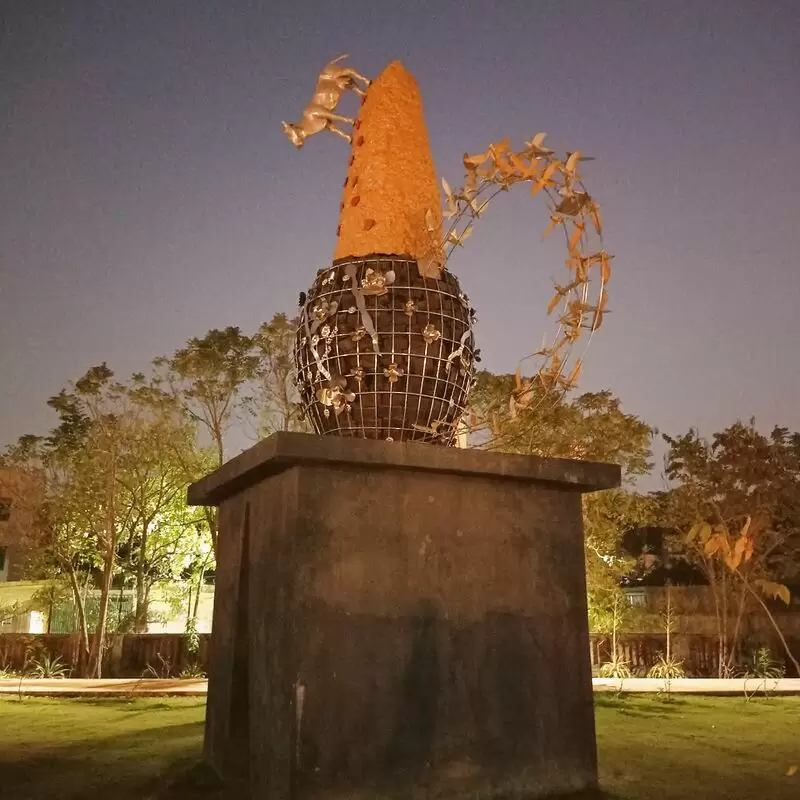 BSPHCL Energy Park
Rd Number 1, North Patel Nagar, East Patel Nagar, Adarsh Colony, Rajbansi Nagar, Patna
Monday: 6:00 – 10:00 AM
Tuesday: 6:00 AM – 9:30 PM
Wednesday: 6:30 – 9:30 AM
Thursday: 7:00 – 9:00 AM
Friday: 7:30 – 9:00 AM
Saturday: 7:00 AM – 8:00 PM
Sunday: 6:00 AM – 4:00 PM
Best Time to Visit Patna
The best time to visit Patna, India, is during the winter months from October to February, when the weather is pleasant and ideal for sightseeing. You can also experience the Chhath Puja, the city's most important festival, usually celebrated in November.
Annual Weather in Patna
Patna 3-Day Forecast
Thu, 21 September
Night
80 °F
27 °C
0%
Morning
79 °F
26 °C
0%
Afternoon
89 °F
32 °C
0%
Evening
80 °F
27 °C
69%
Fri, 22 September
Night
77 °F
25 °C
64%
Morning
76 °F
24 °C
79%
Afternoon
76 °F
25 °C
79%
Evening
76 °F
25 °C
80%
Sat, 23 September
Night
75 °F
24 °C
85%
Morning
75 °F
24 °C
0%
Afternoon
78 °F
26 °C
56%
Evening
79 °F
26 °C
72%
Questions & Answers

What local food should I try in Patna?

In Patna, you must try the traditional Bihari dish Litti Chokha. This dish consists of a wheat ball stuffed with a spicy filling of roasted chickpea flour and served with a side dish of pureed vegetables or chokha. It is a hearty and delicious dish that embodies the true essence of local Bihar cuisine. You may also want to try sattu paratha, a unique stuffed paratha that is a breakfast staple in Patna. Don't forget to finish your meal with thekua, a popular sweet.

How do I respect the local culture and customs?

In Patna, you can respect the local culture by dressing modestly, especially when visiting religious places such as temples or mosques. Avoid public displays of affection, as Indian society is conservative. Always greet each other with "Namaste" (with folded hands) and remember to remove your shoes before entering religious sites or a person's home. It is polite to accept food or drink when offered by your hosts, and always eat and receive things with your right hand. Finally, respect local traditions and values.

How can I travel safely in Patna?

In Patna, it is important to take care of personal belongings and avoid less crowded areas or travel alone at night. Use registered cabs and cars for commuting and stay in recognized accommodations. It is also advisable to keep a copy of your passport and other important documents handy. Beware of scams and do not accept food or drinks from strangers as they may be laced with alcohol. Consume food and drinking water only in clean and reputable restaurants. Limit the consumption of street food to avoid health problems.

Is English commonly spoken in Patna?

Yes, English is moderately spoken in Patna, especially among educated residents, at universities, and in the business and tourism sectors. Hindi, however, remains the predominant language. Being a large city in India, many people in Patna are bilingual or multilingual, speaking English, Hindi, and sometimes regional languages. Signs and menus at tourist sites are often bilingual, so English-speaking tourists can usually find their way around the city easily.

What local festivals can I witness in Patna?

When visiting Patna, you can witness some popular local festivals. Traditional Indian festivals such as Holi, Diwali and Durga Puja are celebrated with great enthusiasm in the city. The Sonepur Mela, a month-long fair near Patna, showcases the traditions of rural India, livestock trading and lively performances. Chhath Puja, a festival dedicated to the Sun God, is another important festival where locals gather on the banks of the Ganges River and offer their prayers. With these lively festivals, Patna offers a colorful and vibrant cultural panorama.

How reliable is public transportation in Patna?

Public transportation in Patna is known to be quite reliable. The city has a well-connected network of buses, rickshaws and auto-rickshaws. However, it is advisable to be prepared for a high volume of traffic during rush hours. To move faster, it is advisable to use the growing fleet of metered cabs or app-based cab services. Patna's transportation system is quite affordable and used by locals and visitors alike. However, understanding the routes can be a bit complicated for new visitors.

What kind of clothing should I pack?

When traveling to Patna, India, light, conservative clothing is advisable due to the city's warm, tropical climate. Breathable fabrics such as cotton and linen can provide comfort in the heat. The conservative culture also recommends knee-length or longer skirts, pants, and short- or long-sleeved tops. It is also advisable to bring a scarf or shawl, which can be useful when visiting religious sites. Remember to pack sturdy, comfortable footwear that is suitable for walking.

What's the typical cost of meals in Patna?

The cost of meals in Patna is quite reasonable and largely depends on the type of food you choose. Traditional street food or a meal at a local dhaba can cost between 50-200 INR per person. Mid-range restaurants offer meals for around 300-600 INR per person. If you prefer more upscale cuisine, you should expect to pay 800-2000 INR per person. Please note that these prices may vary depending on the menu selection, number of dishes and location of the restaurant.

Are there any local health concerns tourists should be aware of?

Tourists visiting Patna, India, should be aware of possible health hazards such as air and water pollution, which can cause respiratory problems and stomach problems, respectively. Vaccinations against diseases such as hepatitis A and B, typhoid and malaria are recommended. It is advisable to drink only bottled water, avoid street food and use mosquito repellent. It is also important to have adequate travel insurance for medical emergencies.

Can you recommend interesting off-the-beaten-path places in Patna?

Discover the rustic charm of Patna with a visit to rural Maner Sharif, known for its Sufi shrines and delicious sweets. Adventure seekers shouldn't miss Nalanda - a UNESCO World Heritage Site that was the epicenter of education in ancient India. A visit to the Sanjay Gandhi Jaivik Udyan will give you a glimpse of Patna's rich flora and fauna. Embark on a spiritual journey and visit the Patan Devi Temple, considered one of the 51 Shakti Peethas in the Indian subcontinent.

Do I need to tip in Patna, and if yes, how much?

In India, it is customary to tip and it is usually appreciated. Even in Patna, you are not obligated to do so, but it is customary to tip for good service. In restaurants, a tip of about 10% of the bill is considered appropriate. For hotel staff and cab drivers, a small tip between 50 and 100 INR should be sufficient. Always remember that tipping is a personal choice and should reflect your satisfaction with the service.

Are credit cards widely accepted in Patna?

Yes, credit cards are generally accepted in Patna, especially in hotels, restaurants and most stores in the city. However, it is advisable to carry some cash as well, as small merchants, traditional markets and remote locations may not have card payment facilities. It should also be noted that some stores charge a small fee for credit card transactions, so it is always best to check with the vendor beforehand.

How's the nightlife in Patna?

Patna, the capital of Bihar, has a rapidly developing nightlife, although it is not known as a party city compared to other urban centers such as Mumbai or Delhi. Nightlife consists mainly of shopping in the bazaars, eating at local restaurants, and cultural performances. There are a handful of clubs and bars for those seeking music and dancing. However, most venues close around midnight due to local regulations. The city also offers moonlight boat trips on the Ganga River for a quieter nighttime experience.

Are there any peculiar local laws in Patna?

In Patna, as throughout India, alcohol consumption is strictly controlled by local laws due to the enforcement of the Bihar Prohibition and Excise Act, 2016. This law states that both the purchase and consumption of alcohol is illegal, and violations can result in fines or imprisonment. In addition, smoking in public is prohibited under the Indian Cigarette and Other Tobacco Products Act. Bell metal goods are made by local artisans in Patna, but it is necessary to confirm the legal circumstances when exporting them out of the country.

What is the best way to travel around the city?

The best way to get around Patna, India, is to use the city's well-developed public transportation system. This includes auto-rickshaws, cycle-rickshaws and local buses, which are inexpensive and readily available. For a more comfortable ride, you can hire a prepaid cab or use ride-sharing apps like Ola or Uber. The city also offers a ferry service for crossing the Ganges River, which provides an enriching and unique travel experience. However, traffic can be heavy during rush hours, so plan accordingly.

What local drinks are popular in Patna?

In Patna, lassi, a traditional yogurt-based drink mixed with different flavors and served either sweet or salty, is very popular among locals. Another favorite of the locals is sugarcane juice, which is available on the street and is very popular for its refreshing properties. Finally, "Sattu Sharbat" is a popular summer drink known for its cooling properties and is made from the special protein-enriched flour called sattu, which is commonly used in local Indian cuisine.

Is bargaining accepted in street markets?

Yes, haggling is common in the street markets of Patna, India. Local vendors expect customers to haggle and negotiate prices. The culture of haggling is an integral part of shopping in Patna. It is often seen as a fun, friendly interaction between buyers and sellers, but it is also a way for customers to get the best deals. However, remember to be respectful and considerate during the process. It's a good idea to start at about 50% of the asking price and negotiate from there.

What is the local language in Patna?

The language spoken in Patna is Hindi, the official language of India. However, the regional languages of the region are Magahi and Bhojpuri, which are often spoken by the locals. These languages belong to the Indo-Aryan language family. English is also understood and spoken by many residents, especially in schools, businesses and the tourism industry. So, as a traveler, you will do well with English, but a few words in Hindi might enrich your experience.

Can you provide information about local cooking classes?

Patna offers a variety of cooking classes for the culinarily inclined. Most courses offer hands-on experience in traditional Indian cooking and allow participants to learn about various regional delicacies. These cooking classes often focus on specific aspects of Indian cuisine such as Mughlai, South Indian, or Bihari dishes. They also teach the intricacies of spice blends, cooking techniques and presentation. Courses can range from one-day workshops to long-term courses, depending on interest and availability. Many courses also include market visits for an intense culinary experience.

What are the major safety concerns in Patna for solo travelers?

Although Patna is generally safe for solo travelers, petty crime such as pickpocketing, theft and fraud may occasionally occur, especially in busy areas, public transportation and marketplaces. It is recommended to be vigilant, keep personal belongings safe, and avoid secluded areas at night. Also, make sure all food is from reliable sources, as food and water safety can sometimes become an issue. When visiting religious sites, it is always important to observe local customs and respect cultural sensitivities.

How connected is Patna to other major cities in India?

Patna, the capital of Bihar, is well connected to other major cities in India via various modes of transportation. The city has a well-developed railroad network that connects it with cities such as Mumbai, Kolkata, Delhi and Chennai. The Lok Nayak Jayaprakash Airport in Patna offers direct flights to numerous cities throughout the country. In addition, the city's network of National Highways provides excellent road connectivity, facilitating travel to various parts of India.

How is the health care facility in Patna for tourists?

Patna offers a solid healthcare system with numerous private and public hospitals, clinics and health centers. These facilities are equipped with modern medical equipment and qualified medical professionals who provide round-the-clock services. Tourists can avail of services ranging from emergency care to specialized treatments and general checkups. It is advisable for tourists to have valid travel insurance to cover any health-related expenses. In addition, there are several hospitals that cater to foreign patients and have multilingual staff to ensure smooth communication. There are also numerous pharmacies in the city with over-the-counter and prescription medications.

What are the common local scams that tourists should be aware of?

In Patna, tourists may encounter scams such as inflated cab fares where drivers charge exorbitant amounts of money, dishonest tour guides pretending to have official identification, and counterfeit currency exchanges. Street vendors sometimes offer higher prices to foreigners. Beware of beggars working in groups, especially near tourist attractions. Avoid accepting offers from strangers for sightseeing or shopping, as they may be scams designed to overcharge or trick you into buying overpriced goods. Always check prices and identification and use authorized services.

How's the internet connectivity in Patna?

Patna, the capital of Bihar, has a fairly good Internet connection. Residents and tourists can rely on major network operators to provide 4G and 3G services throughout the city. Broadband Internet, offered by both government and private companies, is also available in most areas of Patna, including residences and hotels. However, connection speed and consistency can vary by location and provider. Public Wi-Fi is not widely available, but is available in certain locations such as train stations and some cafes.

Which local newspapers are in English?

The most popular English-language newspaper in Patna, India, is The Times of India, which covers a range of topics, including local, national and international news, as well as lifestyle, entertainment and sports. In addition, The Telegraph provides in-depth coverage of local news in Patna, as well as opinion pieces, business news, and sports coverage. Another popular English-language publication in Patna is the Hindustan Times, an informative and comprehensive newspaper aimed at a metropolitan audience.

Feedback

I hope you found this article informative and helpful. I'm eager to improve the content and make it even more valuable for you. If you have any feedback or suggestions, I would love to hear from you.

Do you have any tips or hidden gems that you think should be added to the list? Are there any areas that you feel could use more explanation or clarification?

Your input is greatly appreciated and will help us to continue providing high-quality content that meets your needs and interests. Please feel free to share your thoughts.