1. Highveld Mall
Highveld Mall is a retail nirvana in Witbank with over 180 stores for your shopping pleasure. From fashion to groceries, technology to jewelry, there is something for everyone here. The mall also has an impressive entertainment complex with cinemas and restaurants. But it's not just about shopping: With its bubbling fountains and intriguing art installations, Highveld Mall is a feast for the senses. Just a stone's throw away is Witbank Dam, a tranquil spot for water sports and picnics.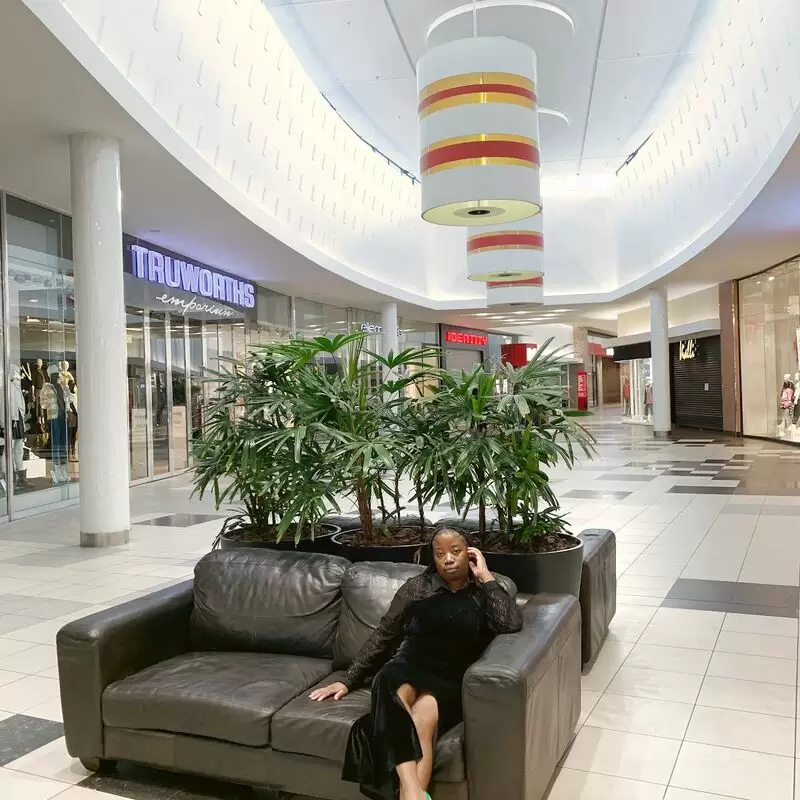 Highveld Mall
Mandela St, Zeekoewater 311-Js, Emalahleni
Monday - Thursday: 9:00 AM – 6:00 PM
Friday: 9:00 AM – 7:00 PM
Saturday - Sunday: 9:00 AM – 5:00 PM
2. Ezemvelo Nature Reserve
Ezemvelo Nature Reserve offers a rare glimpse into the untamed beauty of South Africa, home to zebra, antelope and over 200 species of birds. Exciting activities such as mountain biking and rock climbing await the adventurous. Those looking for a quieter pace can take a relaxing hike or stay in rustic chalets. While you're in the area, don't miss the Highveld Mall for a touch of modern consumer culture and a good meal after your adventures in the wilderness.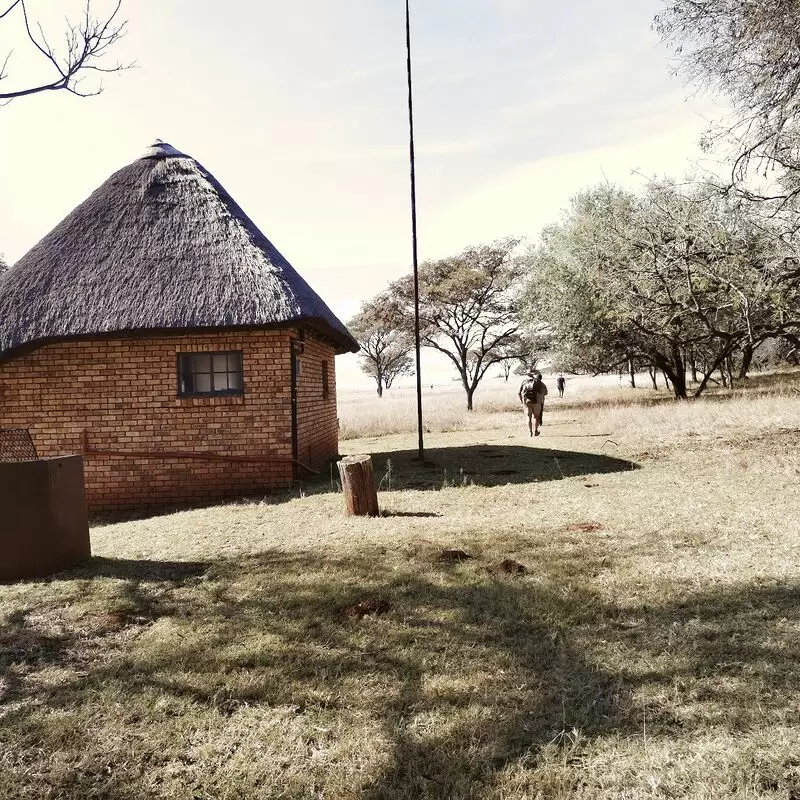 Ezemvelo Nature Reserve
R25, Bronkhorstspruit
Monday - Sunday: 7:00 AM – 5:00 PM
Friday - Saturday: 7:00 AM – 8:00 PM
3. ANEW Hotel Witbank eMalahleni
ANEW Hotel Witbank eMalahleni is a true pleasure for travelers. It is famous for its state-of-the-art facilities amidst unspoiled natural beauty. In addition to en-suite rooms with spectacular views of the eMalahleni landscape, the hotel also offers world-class service. Take a dip in the sparkling swimming pool or indulge in local dishes at the hotel's restaurant. Just a stone's throw away is Highveld Mall, a shopper's paradise, and Witbank Nature Reserve, a nature lover's paradise.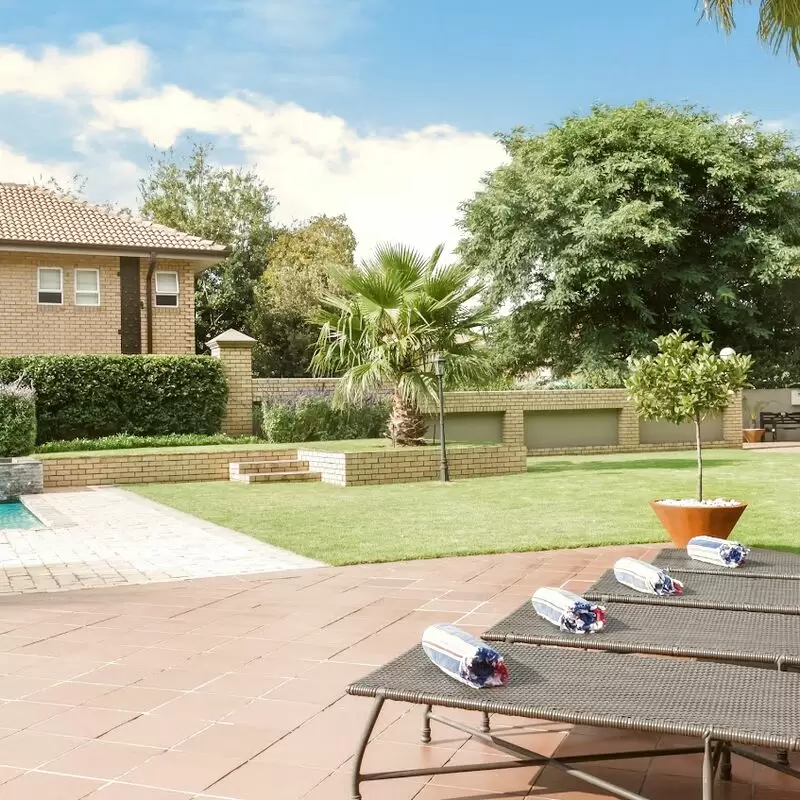 ANEW Hotel Witbank eMalahleni
167 Jellico St, Witbank, Emalahleni
Monday - Sunday: Open 24 hours
4. Klein Bosveld Guest House
A visit to Klein Bosveld Guest House in Witbank is like landing in an African oasis. Surrounded by an emerald green park and quaint cottages with traditional decor, it's a wonderful escape from the hustle and bustle of city life. Delight in the relaxing chirping of birds in the morning or enjoy leisurely strolls through the gardens. This gem is just a stone's throw from Witbank Dam and the famous Witbank Golf Club - a real boon for golf lovers. A delightful picture from every angle - the epitome of idyllic African living.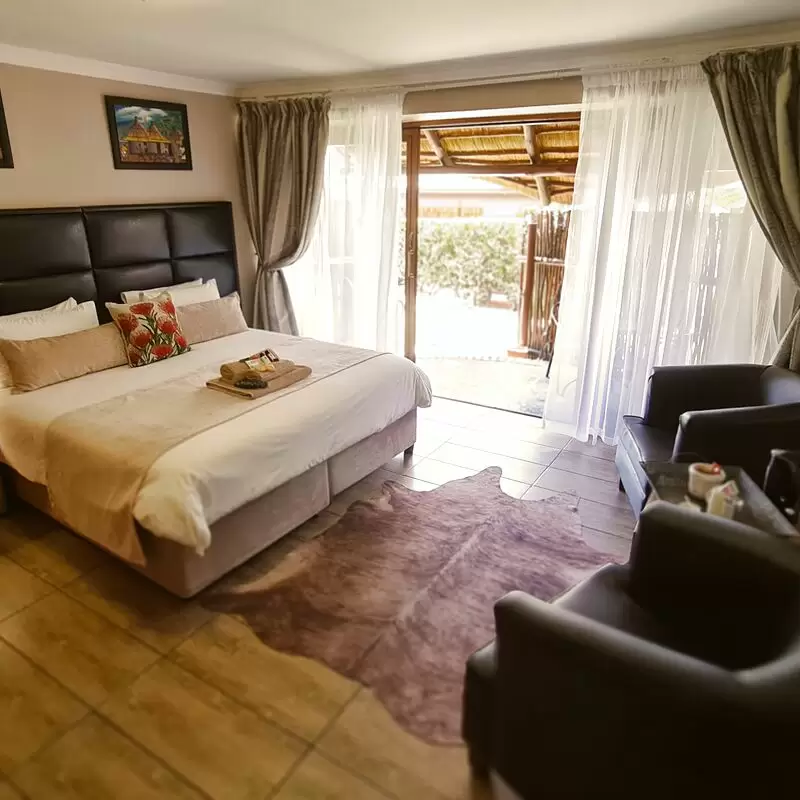 Klein Bosveld Guest House
16 Rotterdam St, Die Heuwel, Emalahleni
Monday - Thursday: 6:00 AM – 8:00 PM
Tuesday: 6:00 – 8:00 AM
Friday: 6:00 AM – 7:00 PM
Saturday - Sunday: 8:00 AM – 5:00 PM
5. ANEW Hotel Highveld eMalahleni
Experience the ultimate blend of comfort and convenience at ANEW Hotel Highveld eMalahleni in Witbank. In the midst of the bustling mining town, this hotel promises luxurious accommodations and an intimate culinary experience. Try the unique "bunny chow," a local delicacy served with South African flair. Don't miss nearby Witbank Dam, known for its exciting water sports. Enjoy an evening stroll through the beautifully landscaped hotel garden, a well-kept secret among the locals.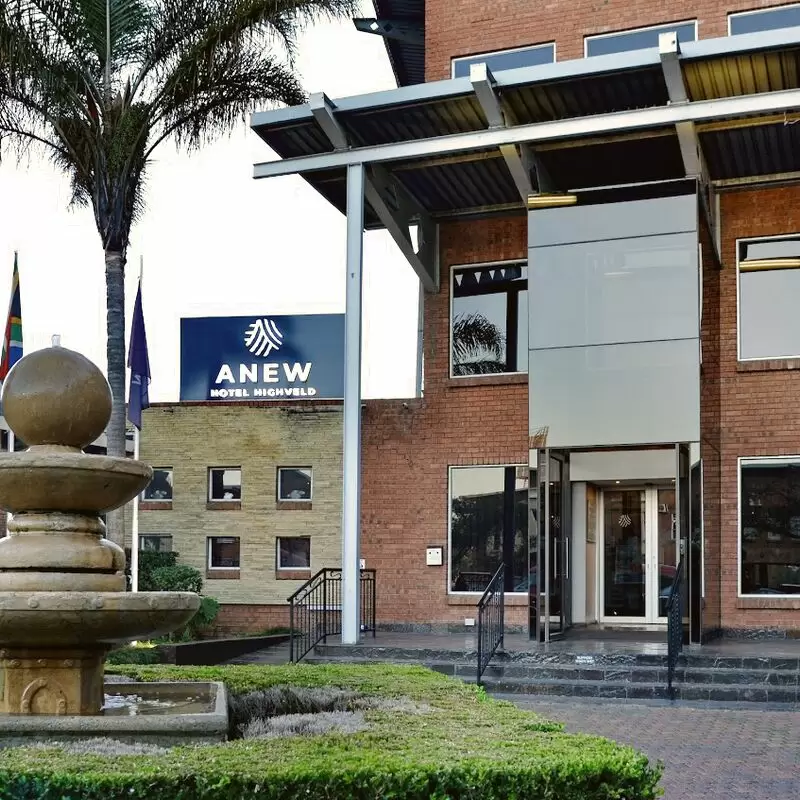 ANEW Hotel Highveld eMalahleni
Financial Square, Mandela St, Witbank, Emalahleni
Monday - Sunday: Open 24 hours
6. Big5 Guest House
The Big5 Guest House offers a unique blend of homely comfort and authentic South African hospitality. The rooms are elegantly designed and offer an ideal retreat after exploring Witbank. Conveniently located just a stone's throw from the Highveld Mall and Witbank Dam, you'll never be far from local attractions. Not to mention, Big5 Guest House is just 10 minutes away from Witbank Nature Reserve, further enhancing your South African experience. Don't miss the sumptuous breakfast buffet, a favorite with the locals!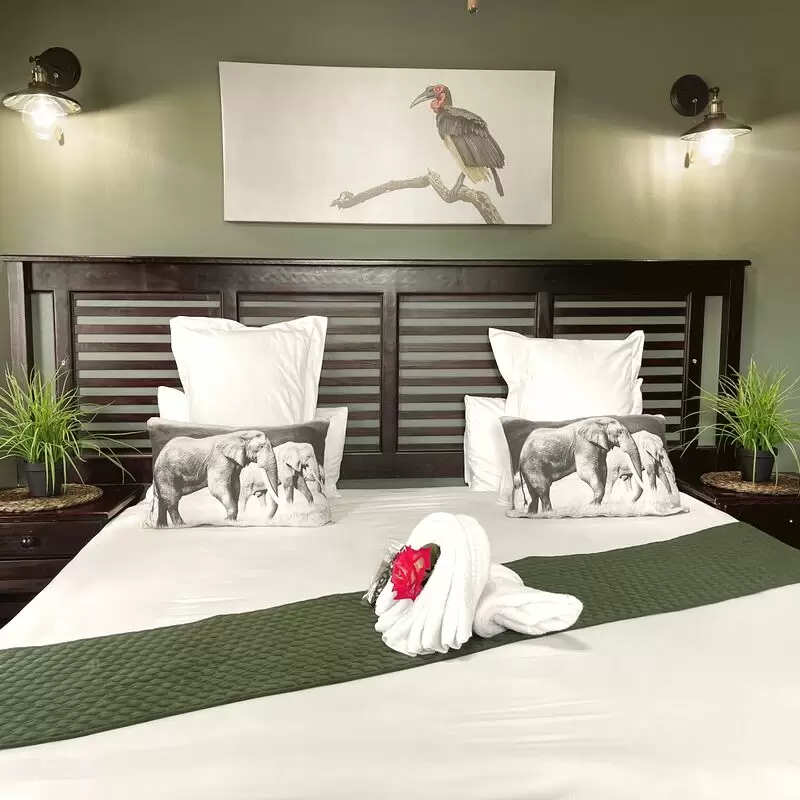 Big5 Guest House
Fransville, Emalahleni
Monday - Friday: 8:00 AM – 5:00 PM
Saturday - Sunday: Closed
7. Yalla Yalla Boutique Hotel
Experience the ultimate in luxury at "Yalla Yalla Boutique Hotel" in Witbank. With a chic blend of modern design, personal touches and indulgent comfort, it's a symphony of style. Experience your cozy retreat in the heart of the city. Enjoy the hotel's homemade breakfast and relax in the secluded gardens. For an added cultural experience, the hotel is just a stone's throw from the "Highveld Mall" - a must-see to experience the local shopping culture firsthand.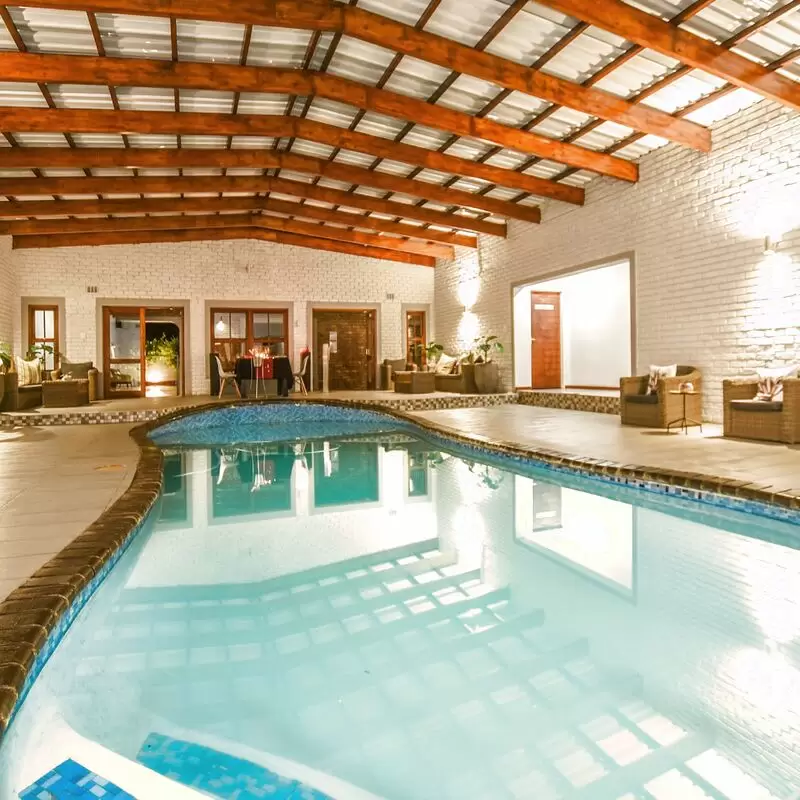 Yalla Yalla Boutique Hotel
5 Culembourg Cres, Die Heuwel, Emalahleni
Monday - Sunday: Open 24 hours
8. Tasbet Park
Immerse yourself in the local culture and visit Tasbet Park, a picturesque residential area in Witbank that offers a community-oriented lifestyle. Amidst the green parks and bustling streets, you can experience a real South African braai or enjoy a game of soccer. Did you know that the park is named after the communities of Iscor Tasmania and Bethal? The area is close to Witbank Dam, a must-see for water sports enthusiasts and anglers, and Highveld Mall, the area's shopping center. It's real, it's local, it's Tasbet Park.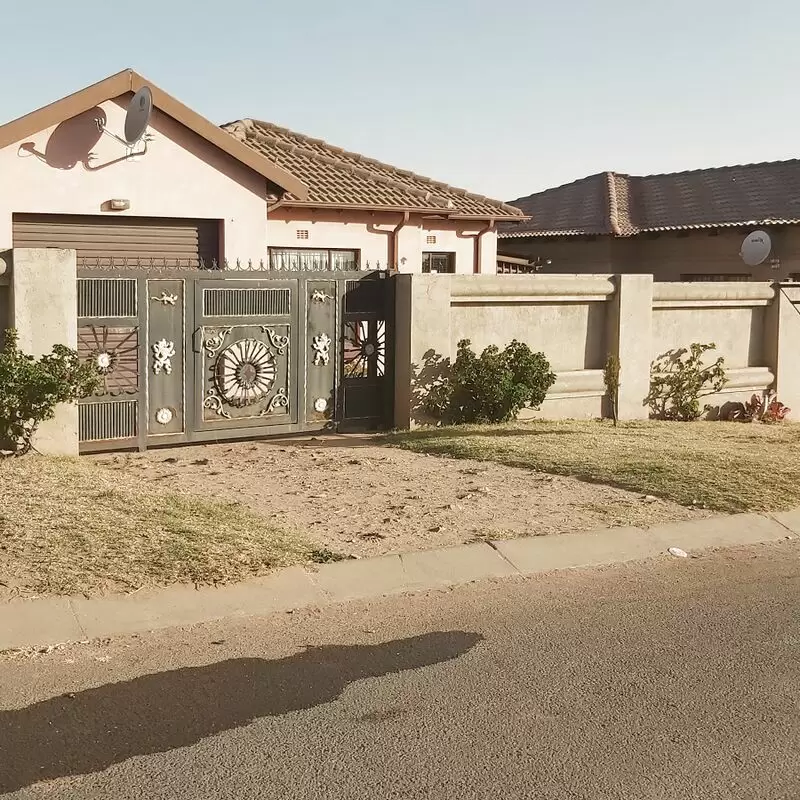 Tasbet Park
Tasbet Park, Emalahleni
9. Witbank Dam

A visit to Witbank Dam is a must for adrenaline junkies, nature lovers and peace seekers. It is one of the largest dams in South Africa with breathtaking scenery. Thrill seekers can enjoy windsurfing and fishing, while those seeking tranquility will find quiet picnic spots.

An insider tip: come early in the morning to experience fascinating sunrises! Just a stone's throw away is one of the oldest meteorite impact sites in the world, the "Tswaing Crater", which is an unexpected discovery paradise for geology lovers.
10. Witbank Yacht And Aquatic Club
The "Witbank Yacht And Aquatic Club" is a must-see attraction, packed with excitement and thrilling water adventures. Here you can not only enjoy fantastic sailing and water sports, but also experience fascinating bird watching that is not even known to the locals. Nearby is the stunning Witbank Dam - one of the largest in South Africa - a sight not to be missed, and it's only a stone's throw away!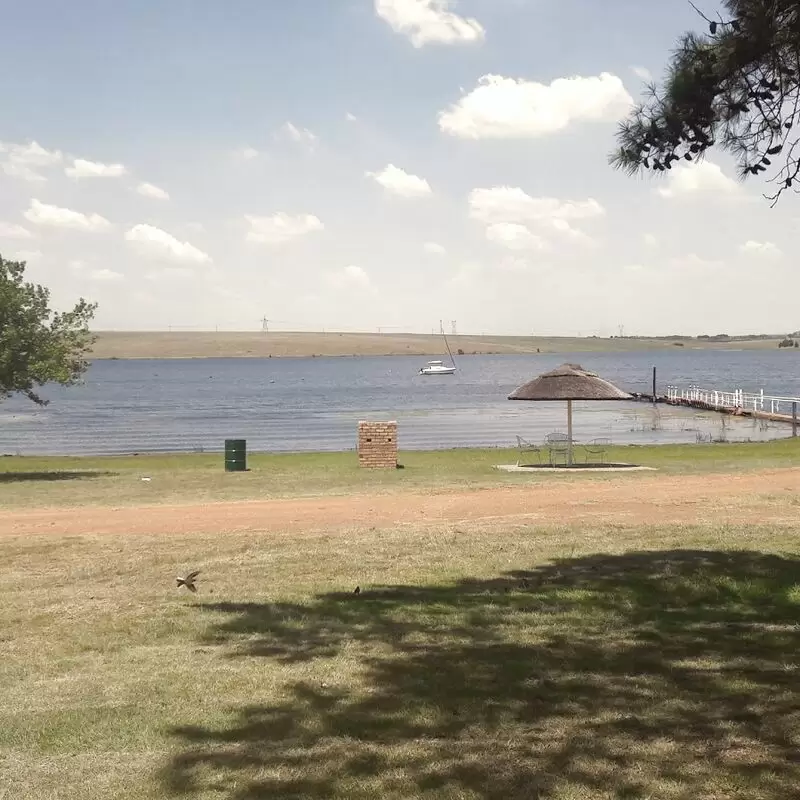 Witbank Yacht And Aquatic Club
Circle 10 Bankenveld Estate, Doornpoort AH 312-Js, Emalahleni
Monday - Tuesday: Closed
Wednesday - Thursday: 12:00 – 9:00 PM
Friday - Saturday: 10:00 AM – 10:00 PM
Sunday: 9:00 AM – 7:00 PM
11. Dirk's Place

A visit to Dirk's Place in Witbank is like stepping into a vibrant cultural center. Known for its lively music and local African cuisine, this place uniquely captures the South African spirit.

Insider tip: Don't forget to try the bunny chow, a local delicacy not to be missed. Just a stone's throw away is Witbank Dam, the largest urban dam in the Southern Hemisphere, which offers an adventurous experience with its water sports activities.
12. Isle La Breeze Guest House Pty Ltd
Set amidst tranquil countryside in Witbank, Isle La Breeze Guest House is an opulent retreat offering unparalleled hospitality. With its elegant rooms equipped with modern facilities, this gem is known for its refined blend of luxury and cozy comfort. Experience delicious and authentic cuisine or relax in the tranquil garden. And if you feel like a day out, the mesmerizing Witbank Dam, a panorama of water and sky, is just a stone's throw away.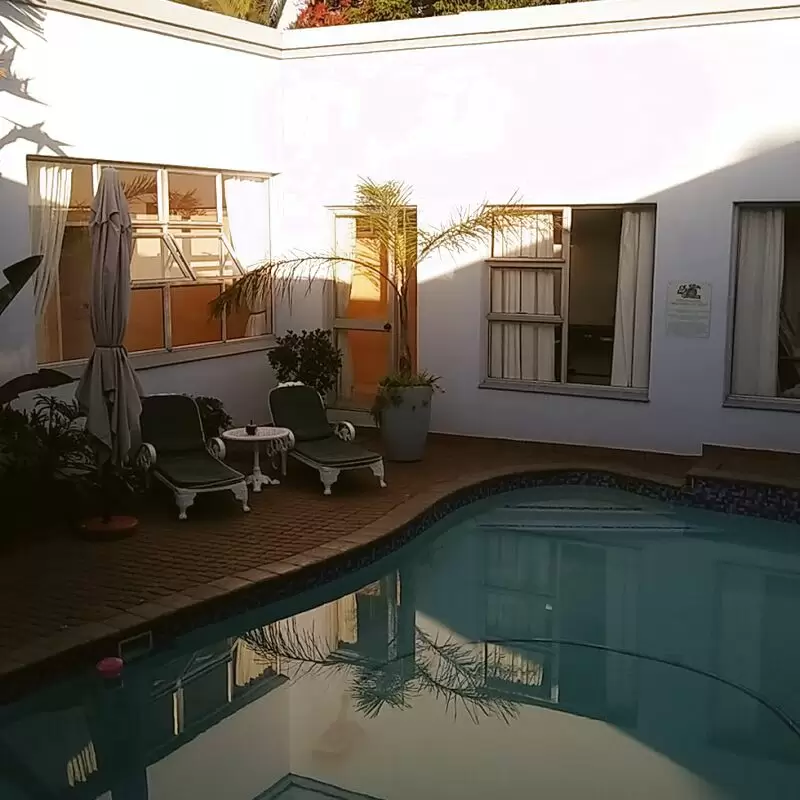 Isle La Breeze Guest House Pty Ltd
8 Denhaag St, Die Heuwel, Emalahleni
13. Estoby Executive Guest House
The lively and welcoming Estoby Executive Guest House in Witbank gives a small taste of the warmth of South Africa. Known for its top-notch service and cozy ambiance, it makes you feel at home away from home. The guesthouse is decorated with handcrafted elements from the region, making it unique. The nearby Witbank Nature Reserve is just a stone's throw away from this house and invites you to exciting wildlife watching. Pleasure and adventure, both within reach, make Estoby the first choice for accommodation.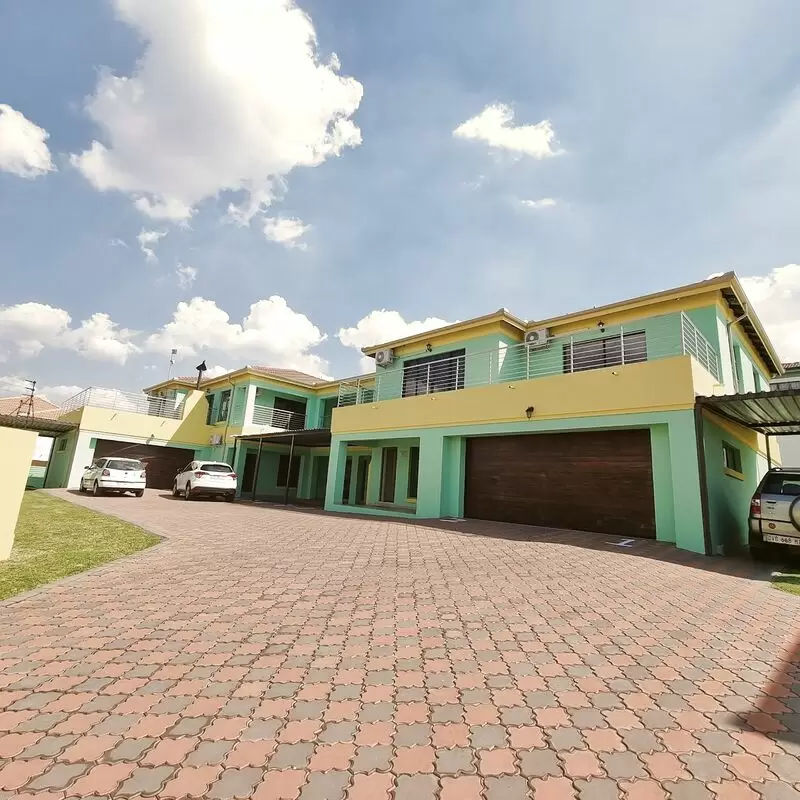 Estoby Executive Guest House
1967 Clanwilliam St, Modelpark, Emalahleni
14. Uthingo Park
Immerse yourself in the lush greenery of Uthingo Park, Witbank's hidden gem. Perfect for escaping the hustle and bustle of city life, this park offers walking trails teeming with birds. For the curious, an exciting adventure awaits at the historic remains of the old railroad bridge. Just a short drive away, the Highveld Mall offers a variety of local and international stores. Don't forget to enjoy a traditional South African barbecue in the well-maintained facilities of Uthingo Park.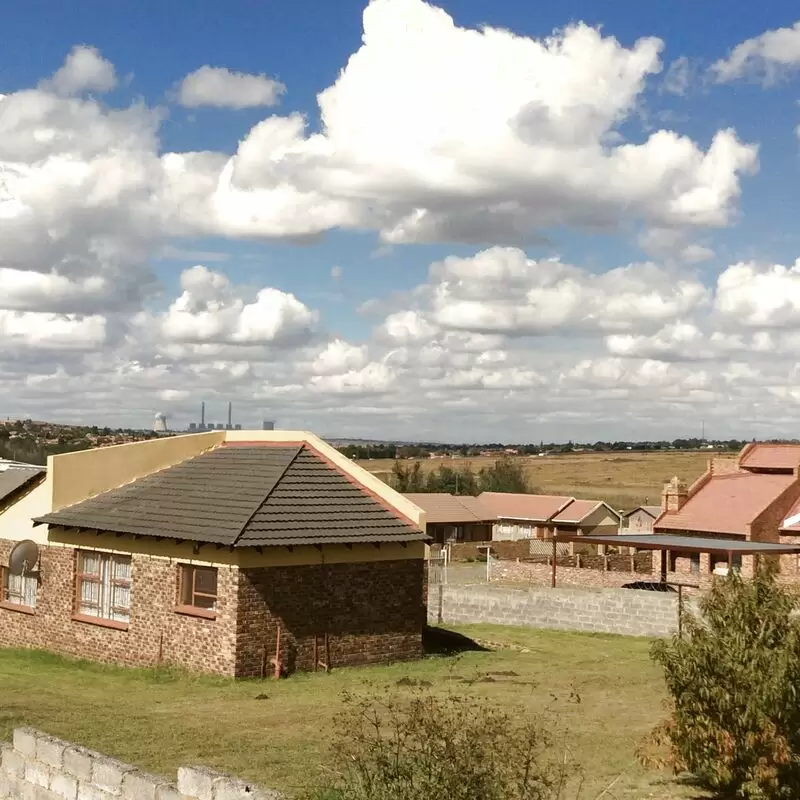 Uthingo Park
13 Gousblom St, Tasbet Park, Emalahleni
15. Klipfontein Dam Park and main feature
Breathe in the serene air of Witbank's vast landscapes at Klipfontein Dam Park. Marvel at the main attraction, the grandiose dam, whose azure hues reflected in its reflective surface will captivate your senses. Unpack your picnic amidst the lush foliage while the melody of chirping birds provides the perfect backdrop. Also, just a 10-minute drive away is the Emalahleni Local Municipality Building - an architectural marvel that will further fuel your wanderlust.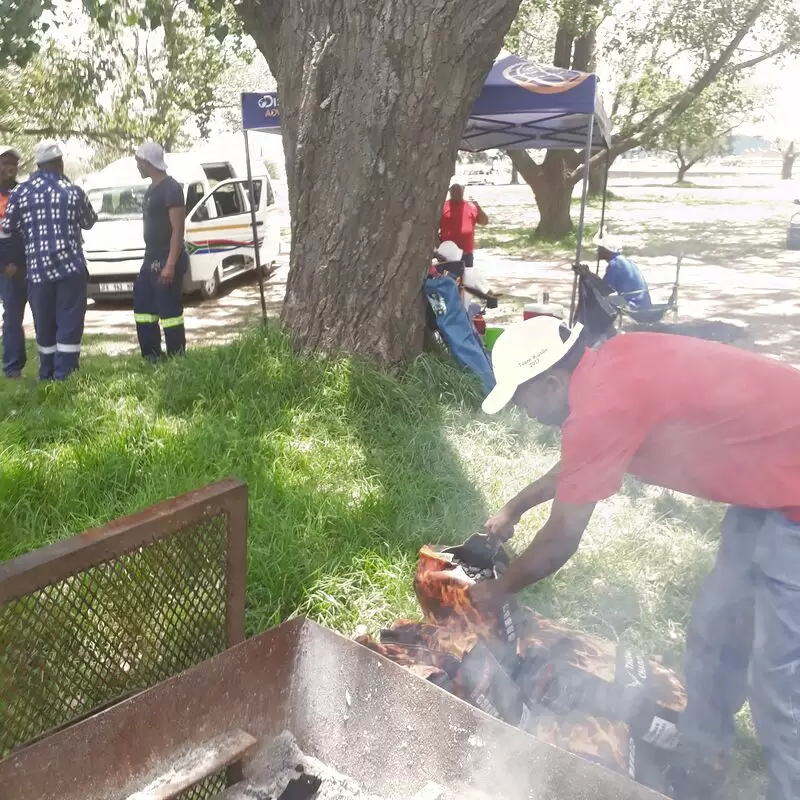 Klipfontein Dam Park and main feature
Witbank, Emalahleni
Monday - Sunday: 9:00 AM – 5:00 PM
16. Fountain Guesthouse
A visit to "Fountain Guesthouse" in Witbank offers you the perfect blend of comfort and adventure. Located in the charming suburb of Die Heuwel, it offers well-appointed rooms with a cozy ambiance. The guesthouse has a splashing fountain, which provides an ideal place for relaxing moments. Just minutes away is the Highveld Mall for shopping enthusiasts and the Witbank Nature Reserve for an exciting nature experience. Don't miss dining at local restaurant Pablo's Mexican Kitchen - a rare culinary treat!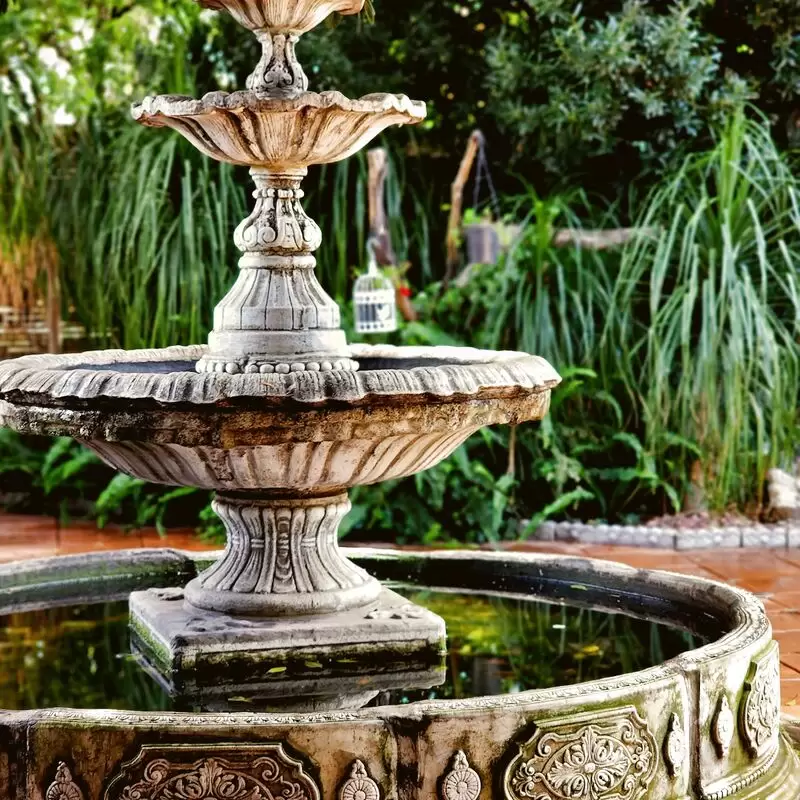 Fountain Guesthouse
8 Dordrecht St, Die Heuwel, Emalahleni
17. Vision Achievers Guesthouse
Experience luxury and comfort in the heart of Witbank, at Vision Achievers Guesthouse. An ideal destination for business and leisure travelers, it features spacious rooms with modern amenities and is known for its outstanding customer service. The surrounding property features beautiful gardens and lively birdlife. It is also close to fantastic attractions such as Witbank Golf Club and Witbank Dam for outdoor adventures and the Highveld Shopping Centre for urban pleasures. This is Witbank's hidden gem of comfort and convenience.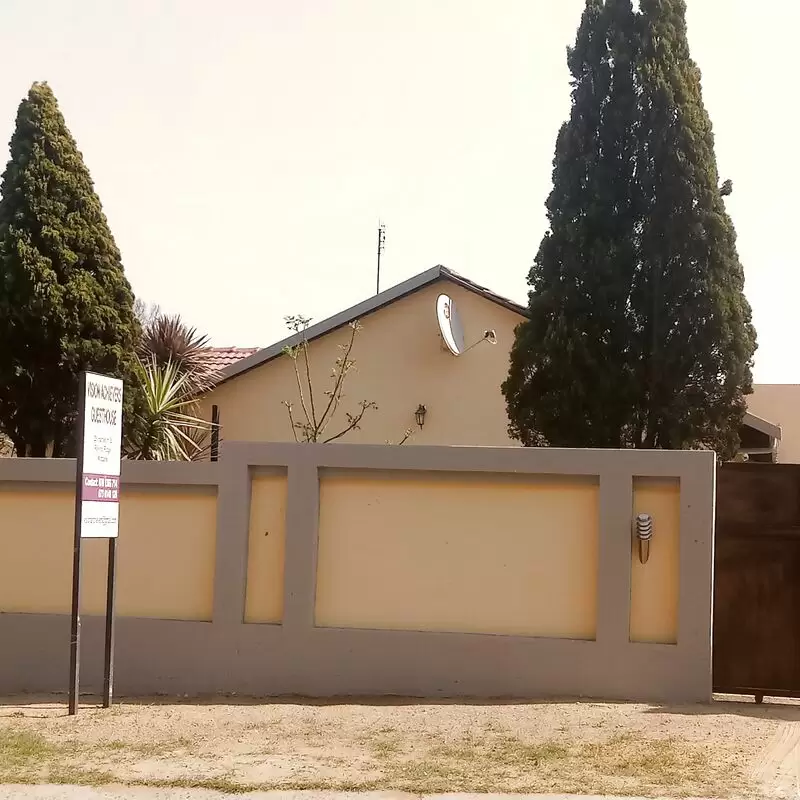 Vision Achievers Guesthouse
29 Harlekyne St, Reyno Ridge, Emalahleni
Monday - Sunday: 6:00 AM – 10:00 PM
18. West Pack Lifestyle Witbank Emalahleni)

A visit to West Pack Lifestyle in Witbank is a must for lovers of shopping and South African retail culture. This one-stop store offers a huge selection of products, from housewares to garden items, all under one roof.

An insider tip: The store is known for its Christmas decorations - perfect for a unique souvenir! Nearby is also Witbank Dam, a paradise for water sports enthusiasts and a fantastic place for fishing and picnicking.

West Pack Lifestyle Witbank Emalahleni)
Shop 8-12, Retail City Cnr Or Thambo & Nelson, Mandela St, Witbank, Emalahleni

Monday - Friday: 7:30 AM – 6:00 PM
Saturday: 7:30 AM – 4:00 PM
Sunday: 8:00 AM – 2:00 PM
19. The Bass Pond Witbank
Bass Pond Witbank offers tranquility in its purest form. A hidden gem in Witbank, it offers a unique break from the urban hustle and bustle. A stunning oasis where you can spend a fantastic day fishing or picnicking on the tranquil river banks. Here's a tip: the place is a photographer's paradise, so bring your camera to capture the picturesque landscapes. Just around the corner you will find Witbank Golf Club, where you can relax with a game.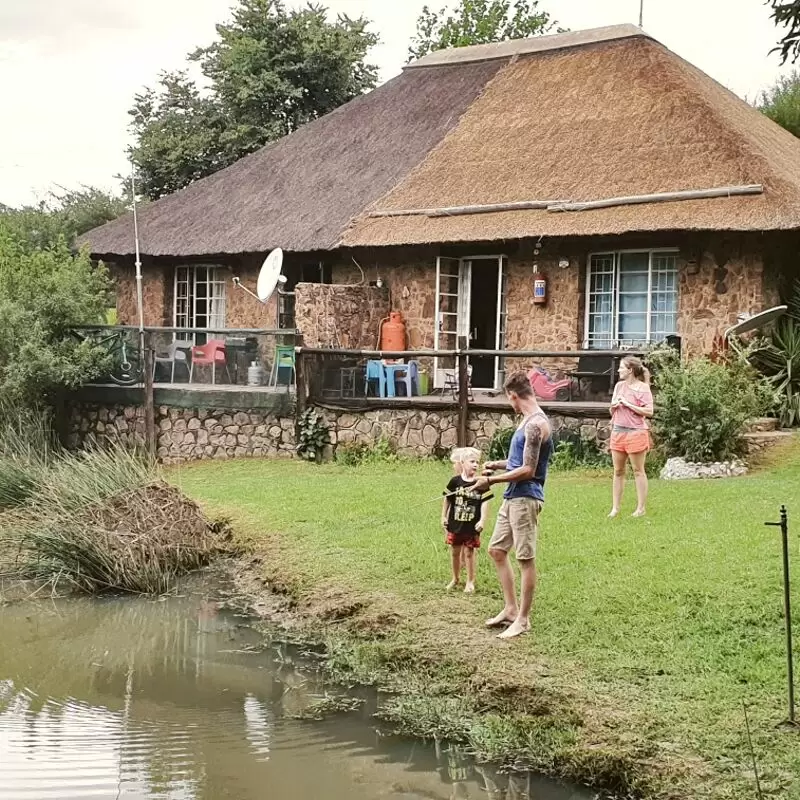 The Bass Pond Witbank
38 Waterval Ave, Seekoeiwater AH, Emalahleni
Best Time to Visit Witbank
The best time to visit Witbank, South Africa, is during the dry winter months from May to September. The weather is pleasant and perfect for outdoor activities such as game viewing, as the animals are often near water sources.
Annual Weather in Witbank
Witbank 3-Day Forecast
Wed, 27 September
Night
56 °F
13 °C
0%
Morning
52 °F
11 °C
73%
Afternoon
61 °F
16 °C
69%
Evening
54 °F
12 °C
67%
Thu, 28 September
Night
53 °F
12 °C
75%
Morning
52 °F
11 °C
0%
Afternoon
64 °F
18 °C
64%
Evening
67 °F
19 °C
0%
Fri, 29 September
Night
59 °F
15 °C
0%
Morning
58 °F
14 °C
0%
Afternoon
73 °F
23 °C
0%
Evening
74 °F
23 °C
0%
Questions & Answers

What is the local cuisine like in Witbank?

Local cuisine in Witbank is strongly influenced by traditional South African dishes. A staple is boerewors, a homemade farmer's sausage that is often grilled at barbecues called "braais." People in the city also like to eat "pap," a corn porridge that serves as a side dish and is comparable to mashed potatoes. A popular local snack is "biltong," a dried, cured and seasoned meat similar to beef jello. With meals, many South Africans enjoy the local beer Umqombothi, made from fermented corn and sorghum.

Can I drink the tap water in Witbank?

It is generally not recommended to drink tap water in Witbank, South Africa. Even if the water is treated, potential problems with the water supply infrastructure can affect the quality. Therefore, most travelers opt for bottled or filtered water to protect their health. Boiled tap water can also be made potable. It is advisable to check with local authorities or your accommodation provider for up-to-date and accurate information.

How safe is Witbank for tourists?

Witbank, also known as eMalahleni, is relatively safe for tourists, although like any city, it has its problem areas. It is important that tourists take general safety precautions, such as not displaying expensive goods, paying attention to their surroundings, and avoiding secluded areas, especially at night. It is advisable to stay in reputable accommodations and use registered cab services. As long as the usual safety precautions are observed, Witbank offers tourists a peaceful and pleasant experience.

What is the local culture like in Witbank?

Witbank, also known as Emalahleni, thrives on a rich multicultural heritage mixed with modern urban influences. With Sotho, Zulu and Afrikaans as the predominant languages, the local culture reflects South Africa's diverse background. In the Highveld region, traditional cattle ranching coexists with modern lifestyles influenced by the nearby cities of Johannesburg and Pretoria. Locals typically participate in social events, outdoor activities and traditional gatherings, reflecting a balanced mix of tradition and modernity.

Is English widely spoken in Witbank?

Yes, English is widely spoken in Witbank, South Africa. The city is multicultural and has a diverse population, so many languages such as Zulu, Afrikaans and Sotho are spoken. However, English serves as a common language of communication, especially in business and tourism. Both visitors and locals in Witbank use English, which makes it easier for international tourists to communicate and find their way around the city.

What is the currency used in Witbank?

The currency in Witbank, South Africa, is the South African Rand, abbreviated ZAR. This is the official currency throughout the country, so you use it for all transactions. The denominations of the South African Rand are R1, R2, R5, R10, R20, R50, R100 and R200. Additionally, there are coins in smaller denominations for small change. Always check the exchange rates before you travel.

Do I need any specific vaccinations before travelling to Witbank?

Before traveling to Witbank, South Africa, it is advisable to brush up on routine vaccinations such as diphtheria-tetanus-pertussis, measles-mumps-rubella (MMR) and polio. Vaccinations against hepatitis A and typhoid are also recommended to prevent foodborne illness. Although Witbank is not a high-risk area for malaria, precautions may be necessary if you plan to visit other parts of South Africa. Always consult with your doctor before traveling.

Are there any specific customs or etiquette I need to know about in Witbank?

In Witbank, as in most parts of South Africa, people are generally friendly and respectful. Shaking hands is common when greeting people. Maintain eye contact, as this shows sincerity. Tipping is common in restaurants and for services such as cab drivers and hotel staff, usually 10-15% of the bill. Always respect cultural diversity, as Witbank is a multi-ethnic country and deliberately spreading offensive stereotypes is strongly frowned upon. Regular courtesies such as "please," "thank you," and "excuse me" are appreciated.

Do the locals in Witbank speak other languages apart from Afrikaans and English?

Witbank, also known as eMalahleni, is a culturally diverse city whose residents speak a variety of languages. Although English and Afrikaans are widely spoken, many locals also speak indigenous languages. The most common language is Zulu, but others such as Swazi, Southern Sotho, Tsonga, and Setswana are also spoken by the population. This rich linguistic diversity contributes to the city's vibrant cultural heritage.

What is the transportation system like in Witbank?

Witbank offers several means of transportation that allow easy navigation around the city. The main mode of transportation is by road, with an extensive network of highways and major roads that are in good condition. Minibus cabs provide public transportation services and are frequently available. For long-distance travel, the city has a well-developed rail network. Private cars are also widely available. Although there is no proper public bus system, getting around the city is relatively easy.

Can I use my credit card everywhere in Witbank?

Yes, you can use your credit card at most places in Witbank, South Africa. Credit cards are widely accepted in larger establishments such as hotels, restaurants and shopping malls. However, at small street vendors or in remote areas, only cash may be accepted. Therefore, it is advisable to have some South African Rand on hand, even if your credit card is useful. Please note that MasterCard and Visa are usually accepted, while American Express and Diners Club may not.

Is Witbank a family-friendly destination?

Yes, Witbank is a family-friendly destination. This South African town offers numerous attractions that appeal to children and adults alike. The Witbank Dam is ideal for picnic outings, and the Ridge Casino offers entertainment for parents. There are game reserves like the Witbank Nature Reserve where families can explore the natural beauty of South Africa. Miniature golf and indoor go-kart racing are other popular activities for families. There are also several restaurants and shopping centers in the city that cater to all ages.

Can I hire a car in Witbank?

Yes, you can absolutely rent a car in Witbank, South Africa. There are several car rental companies in and around the city that offer a variety of vehicles to suit your needs, from small cars to larger SUVs. Moreover, some of these companies also offer additional services like GPS and child seats. Car rental in Witbank is a convenient way to explore the city and its surroundings at your own pace.

Is it easy to find WiFi in Witbank?

Yes, finding WiFi in Witbank, South Africa is relatively easy as it is a well-developed city with several establishments offering WiFi services. Cafes, restaurants, hotels and shopping centers usually offer free WiFi, although usage may be limited. There are also hotspots for public WiFi access in the city. However, the reliability of the network varies and it is advisable to get your own Internet access to get a permanent and reliable connection.

What are the emergency numbers in Witbank?

In Witbank, South Africa, you can dial 10111 for general police emergencies and inquiries. For medical emergencies, dial 10177, which connects callers to the ambulance and emergency medical services. If you are in a life-threatening emergency, you can dial 112, a nationwide emergency number that works on all mobile devices. Fire emergencies can be reported to the local fire station on 013 690 6222. Always keep these numbers handy when visiting Witbank.

Are there any health advisories for Witbank?

As a guide to Witbank, South Africa, you should note that malaria is present in certain areas, so it is advisable to take anti-malarial medication. Also, tap water may not be suitable for the digestive tract of foreigners, so drinking bottled water is recommended. Other standard vaccinations such as hepatitis A and B, typhoid and rabies may also be required. Due to the high prevalence of HIV/AIDS, travelers are advised to take necessary precautions. Air quality can be poor due to mining activities, affecting people with respiratory illnesses.

Do I need a visa to enter Witbank?

Whether you need a visa to enter Witbank depends, as in South Africa, on your nationality. Many countries, including the U.S., Canada, the U.K., and the EU, do not require a visa for stays of up to 90 days. However, some nationals must apply for a visa prior to arrival. It is advisable to check with the nearest South African embassy or consulate for visa requirements for your particular nationality.

Is Witbank very urban, or is there a lot of nature to explore?

Witbank, also known as eMalahleni, is a perfect blend of urban life and natural splendor. The town itself is quite industrial, with mining and various businesses, and offers a taste of city life with numerous shopping centers and restaurants. However, it is also surrounded by nature reserves and features the Witbank Dam, which offers visitors numerous opportunities for bird watching, fishing and hiking.

How is the nightlife in Witbank?

Nightlife in Witbank offers a balance of relaxation and excitement. Local pubs such as the Ridge Times Pub are popular evening hangouts due to their ambiance and variety of local beers. For livelier entertainment, there are clubs where you can dance the night away. There are also a couple of casinos in town for gamblers. Nightlife in Witbank, while not as lively as other larger cities, offers something for everyone.

Are there any unique traditions or holidays in Witbank?

Witbank, also known as eMalahleni, is a vibrant city in South Africa that, like the rest of the country, maintains various cultural customs and traditions. Of particular note is the Day of Reconciliation, a holiday designed to promote reconciliation and national unity. The tradition of the Ndebele people, who paint their houses in unique colors and symmetrical patterns, also speaks volumes about Witbank's cultural richness.

Are there vegetarian or vegan options in Witbank restaurants?

Yes, Witbank, South Africa, has several eateries that cater to vegetarians and vegans. Restaurants like Tandoori and Halaal offer a variety of plant-based Indian dishes. There are also some fast food chains that offer vegan alternatives. However, it is advisable to check in advance as menus may change. Vegetarian and vegan options are not abundant in Witbank, but they are certainly available.

Is it easy to navigate around Witbank?

Yes, Witbank, also known as eMalahleni, is relatively easy to explore. The city is well structured and has well signposted roads, so you can easily get from one point to another. There are also various transportation options such as car rentals, cabs and public buses. Some landmarks like the Witbank Dam and the Highveld Mall can also serve as landmarks. With the help of city maps or GPS, getting around Witbank becomes even easier.

How can I respect local cultures and traditions while in Witbank?

During your stay in Witbank, it is important that you are respectful and open to local customs and traditions. Remember to greet people politely as this is highly valued in South African society. This region is very diverse and rich in multicultural heritage. So be open to the different practices and languages and show understanding. Adhere to a modest dress code in public places and mind your manners. Finally, never take photos of locals without asking their permission first.

What is the political situation in Witbank?

Witbank, also known as Emalahleni, is part of the Nkangala District Municipality. Politically, the town is governed by the African National Congress, South Africa's ruling party, although there are active opposition parties. As in most places in South Africa, the general political issues revolve around the provision of services, education, and employment. Despite occasional protests and community unrest, Witbank generally has a stable political environment. Overall, politics does not have a major impact on the travel experience in Witbank.

What type of power plugs and sockets are used in Witbank?

In Witbank, South Africa, the standard plugs and sockets used are type M, characterized by three round pins in a triangular pattern. The standard voltage is 230 V, and the standard frequency is 50 Hz. If your plug type is different, you will need a travel adapter to use your electrical appliances.

Feedback

I hope you found this article informative and helpful. I'm eager to improve the content and make it even more valuable for you. If you have any feedback or suggestions, I would love to hear from you.

Do you have any tips or hidden gems that you think should be added to the list? Are there any areas that you feel could use more explanation or clarification?

Your input is greatly appreciated and will help us to continue providing high-quality content that meets your needs and interests. Please feel free to share your thoughts.