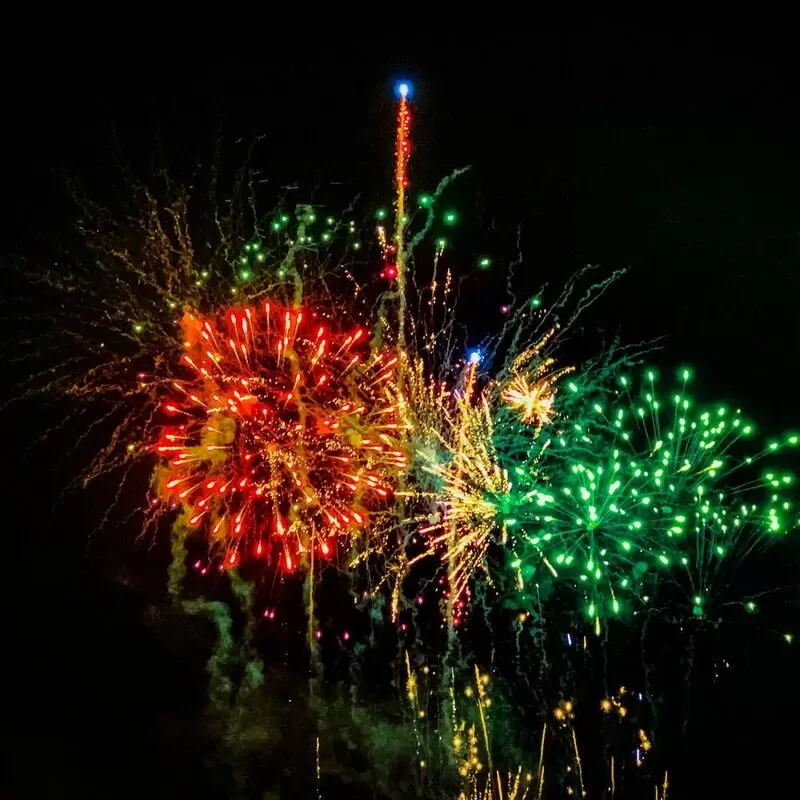 1. Hook Lighthouse

Venture to the outskirts of Wexford, where the majestic Hook Lighthouse awaits. Breathtaking views and centuries of history await you as you explore the oldest operating lighthouse in the world. As you climb the 115 steps of the lighthouse, you'll be treated to unparalleled views of the Celtic Sea.

Insider tip: Visit the lighthouse at sunset for an absolutely romantic spectacle. Nearby, explore the mysterious Loftus Hall, considered Ireland's most wanted house. Come and experience the allure of Ireland's maritime heritage and fascinating folklore all in one place.

Hook Lighthouse
Hook Head, Churchtown, Co. Wexford

Monday - Sunday: 9:30 AM – 6:00 PM
2. Irish National Heritage Park

Discover 9,000 years of history in the heart of Wexford during a visit to the Irish National Heritage Park. Traverse a captivating trail that features authentic recreations of Ireland's historic landmarks, from Druidic stone circles to Viking settlements.

Insider tip: Take part in archery and hurley demonstrations for a unique thrill! Nearby is Wexford Wildfowl Reserve, a nature lover's paradise where you can spot rare migratory birds.

Irish National Heritage Park
Ferrycarrig, Co. Wexford

Monday - Sunday: 9:30 AM – 6:30 PM
Wednesday: 9:30 AM – 5:30 PM
3. Johnstown Castle Estate Museum & Gardens
Step back in time at Johnstown Castle Estate, Museum & Gardens. This quintessentially Irish estate features romantic castle turrets, mystical peacocks, and a picturesque lake. Steeped in history, the museum features a life-size recreation of 19th-century Irish life. Don't miss the exquisite sunken garden. And guess what? The Irish Agricultural Museum on the grounds is worth a side trip to see Ireland's agricultural past. The famous Wexford Wildfowl Reserve is just a short 15-minute drive away. Be enchanted by the enigmatic beauty of Wexford!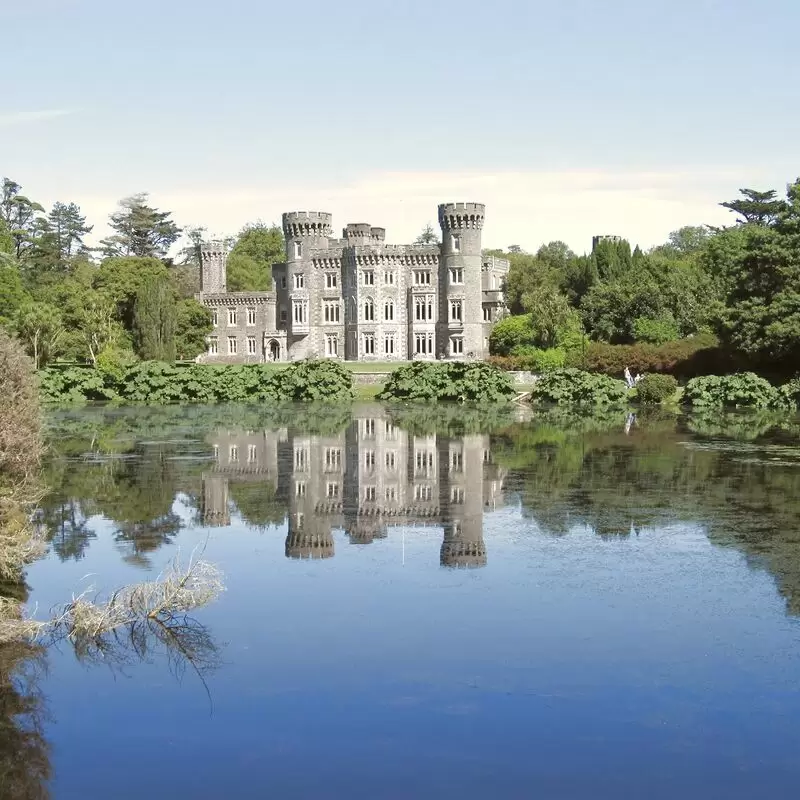 Johnstown Castle Estate Museum & Gardens
Oldtown Lane, Johnstown, Co. Wexford, Y35 HP22
Monday - Sunday: 9:00 AM – 5:30 PM
4. Dunbrody Famine Ship Experience
The Dunbrody Famine Ship Experience in Wexford is a must-see! This is an incredible full-size replica of a 19th century Irish emigrant ship. The interactive, guided tour brings to life the stories of those who were on the ship during the Great Famine and brings history to life. Be sure to watch the enlightening film in Emigrant Hall. Just a short walk away, you'll find the quaint town of New Ross, the historic Ros Tapestry and St. Mary's Church, a masterpiece of medieval architecture.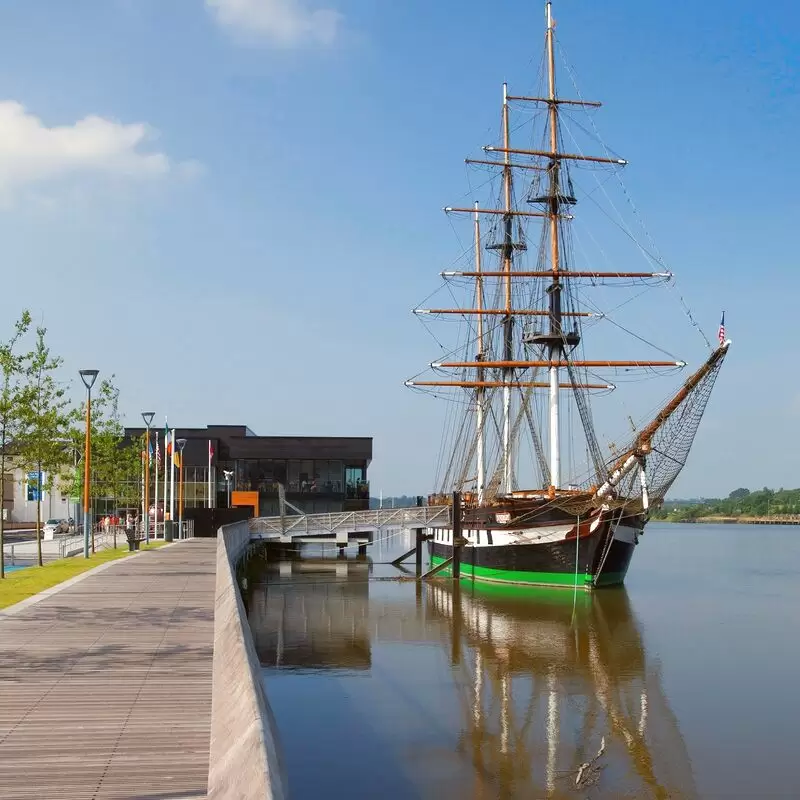 Dunbrody Famine Ship Experience
New Ross
Monday - Friday: 9:00 AM – 5:00 PM
Saturday - Sunday: 9:00 AM – 5:30 PM
5. Wells House & Gardens
Immerse yourself in the history of Wells House & Gardens, an opulent Victorian mansion with lush, well-manicured gardens. The house offers interesting tours that explore its history. The children's playground, craft stores and delightful woodland walks exude a charm that captivates adults and children alike. Don't miss the charming Fairy Walk and the lovely tea rooms. Also visit the lesser-known but equally fascinating Gorey Castle nearby. The meeting of history, beauty and entertainment is truly captivating at Wells House & Gardens.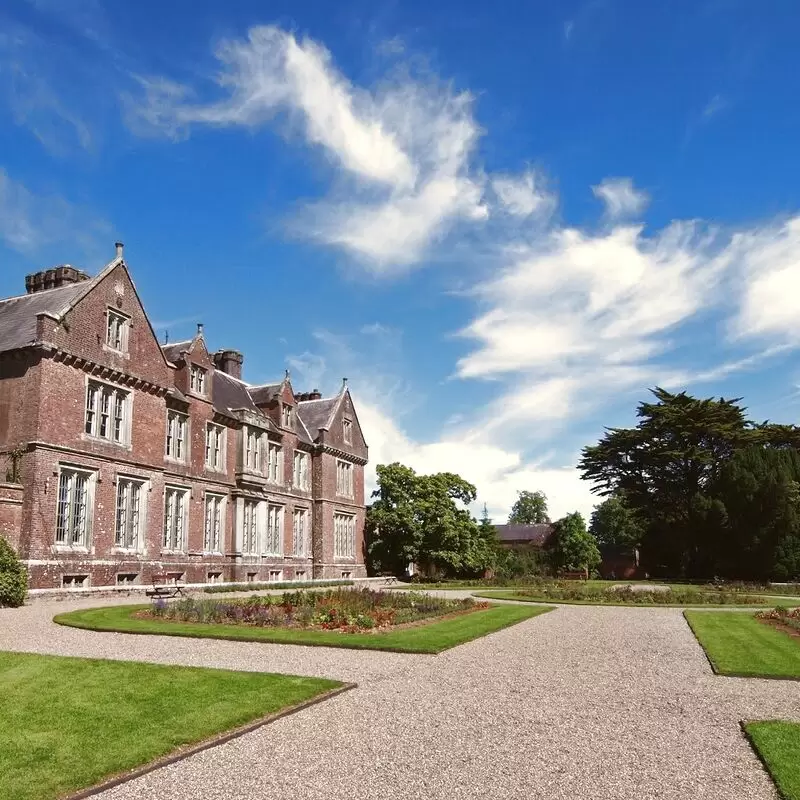 Wells House & Gardens
Ballyedmond, Gorey
Monday - Sunday: 10:00 AM – 5:00 PM
6. Tintern Abbey
Immerse yourself in timeless history at Tintern Abbey, Wexford's beautiful Cistercian abbey. Stroll through the echoing cloisters and admire the medieval carvings etched by monks' hands. Soak in the tranquil atmosphere as you explore the well-preserved ruins and sprawling gardens. Just a short walk away awaits the Colclough Walled Garden, an immaculately restored Victorian-era garden with a fascinating variety of plants. What many don't know: The abbey's lands extend to the sea, providing a unique backdrop for your historical adventure in Wexford. Tintern Abbey offers more than meets the eye!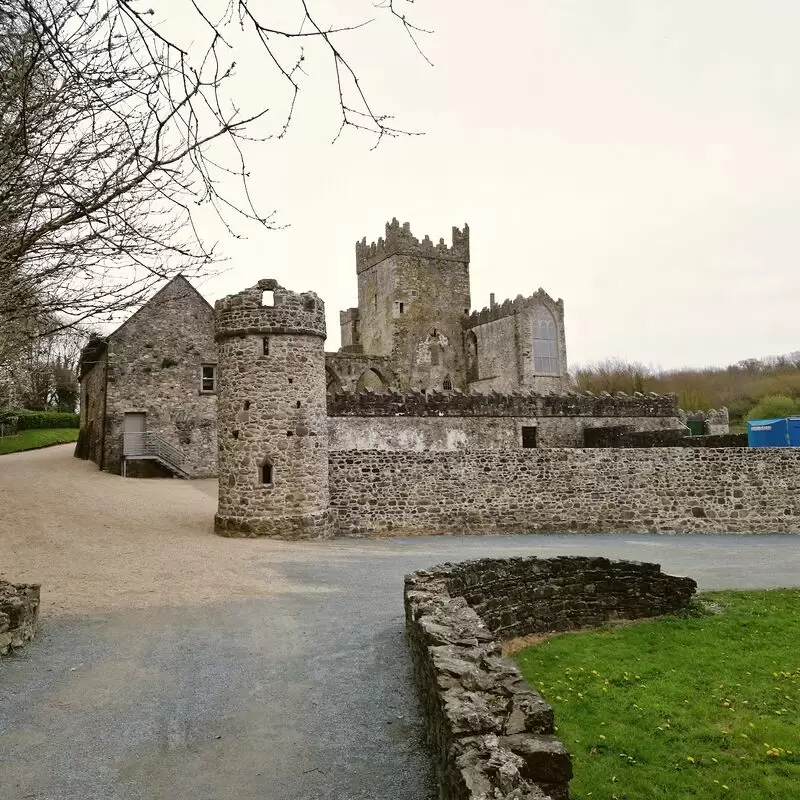 Tintern Abbey
Saltmills, New Ross
Monday - Sunday: 10:00 AM – 5:00 PM
7. Curracloe Beach
Visit Curracloe Beach in Wexford, a tranquil oasis of unparalleled natural beauty. The towering sand dunes and pristine waters were featured in Spielberg's "Saving Private Ryan." The enchanting Raven Forest at the southern end of the beach is a must-see. Nearby, take a trip into Ireland's past at the Irish National Heritage Park or visit the charming village of Curracloe, which has all the essential amenities. Don't miss the spectacular sunset, a perfect photo opportunity worth waiting for!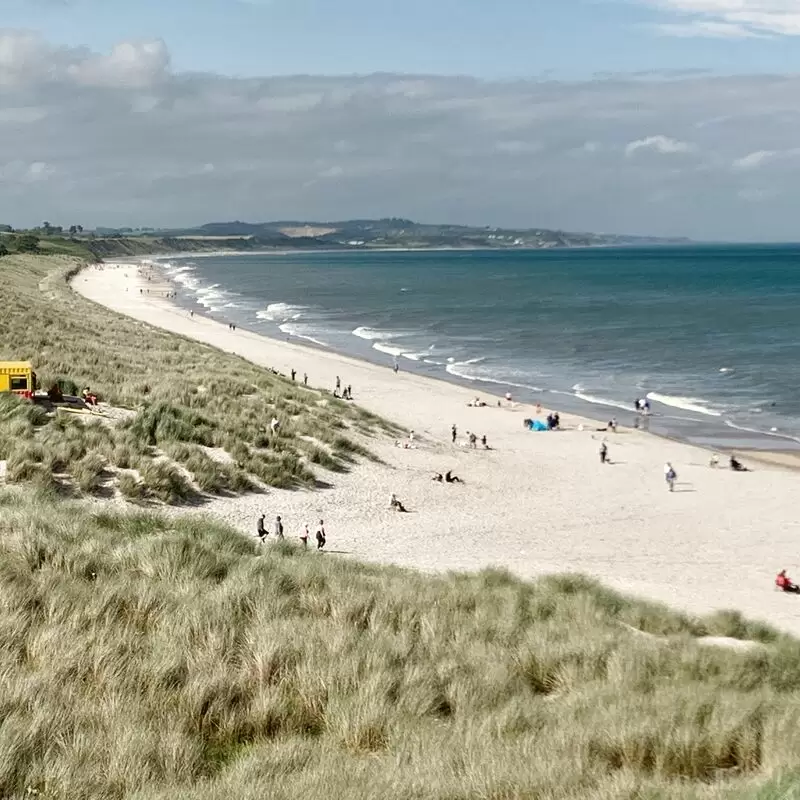 Curracloe Beach
Curracloe Beach, Coolrainey, Curracloe
8. John F Kennedy Arboretum

For nature lovers and history buffs, the John F. Kennedy Arboretum is a must-see in Wexford. The 252-acre garden is home to an impressive collection of more than 4,500 species of trees and shrubs. The garden is dedicated to the memory of JFK, a tribute that can be seen in the fascinating exhibit about his life.

An insider tip: Autumn here is magical with its stunning foliage color. Just 10 minutes away you'll find the charming ancient ruins of Dunbrody Abbey.

John F Kennedy Arboretum
Ballysop, New Ross

Monday - Sunday: 10:00 AM – 8:00 PM
9. Kia Ora Mini Farm
Unleash your inner child at the enchanting Kia Ora Mini Farm in Wexford! Meet adorable farm animals, navigate magical mazes, and explore lush gardens filled with fairy doors. Don't miss petting the farm's little mascot, the micro pig! Courtown Beach, known for its beautiful sand dunes, is just a 10-minute drive away. This farm is not just a place, but an experience that will create memories to last a lifetime!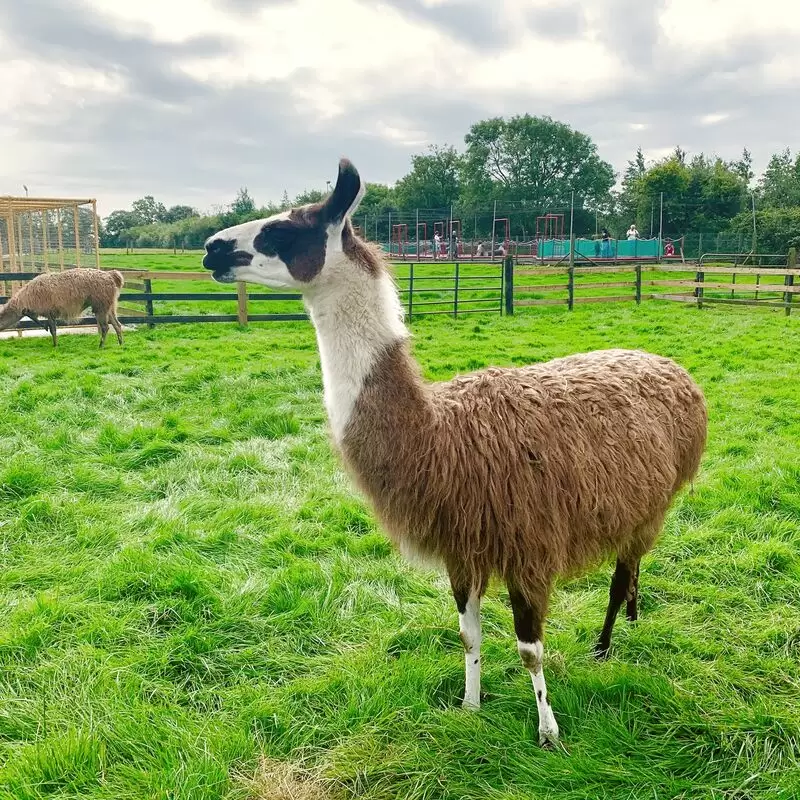 Kia Ora Mini Farm
Kia Ora, Courteencurragh, Gorey
Monday - Sunday: 10:00 AM – 5:30 PM
10. Loftus Hall
Visit Loftus Hall, Wexford's most fascinating haunted attraction with an eerie history dating back to the 14th century. Explore the eerie corridors, where many tales of the supernatural take place, and admire the building's magnificent architecture. Your heart will beat faster when you hear the legend of the visit of the devil and the mysterious Lady Anne. Nearby, you can immerse yourself in history at Hook Lighthouse, the oldest operating lighthouse in the world, and enjoy breathtaking views of the Celtic Sea. A must for thrill seekers and history buffs.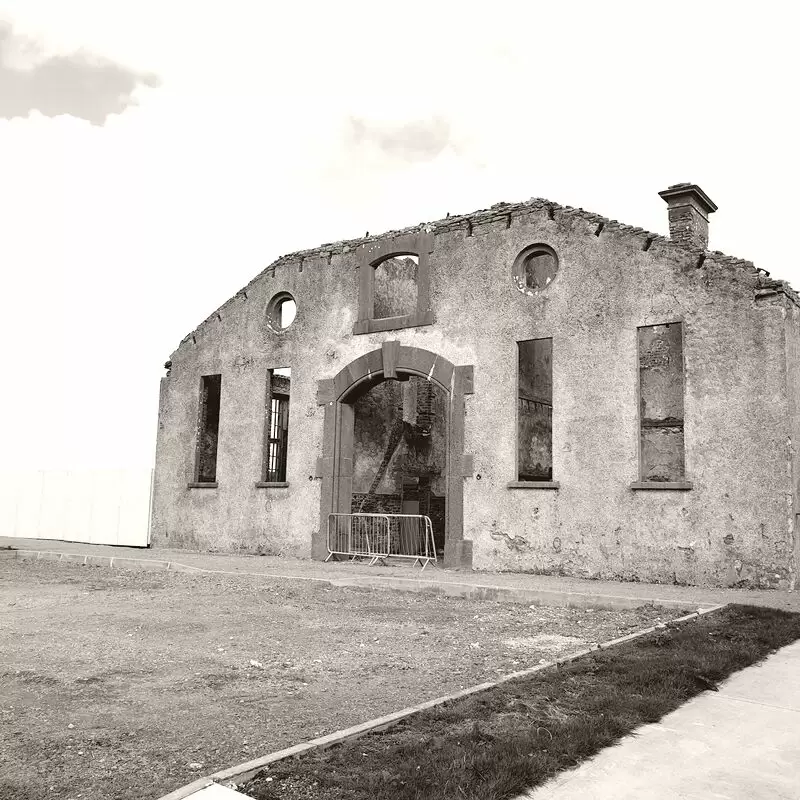 Loftus Hall
Hook Head, New Ross
Monday - Saturday: Closed
Sunday: 12:00 – 12:01 AM
11. Baginbun Beach
Embark on a journey to Baginbun Beach in Wexford, a place of amazing natural beauty and historical significance. This secluded beach oozes charm and offers a tranquil spot for swimming, picnicking, and fossil hunting. A walk around the grounds where the Norman invasion began in 1169 adds a touch of history to your visit. Don't miss Fethard Castle, perched on top of the hill and offering panoramic views of the stunning coastline - a perfect photo op! It is a charming jewel in Wexford's crown.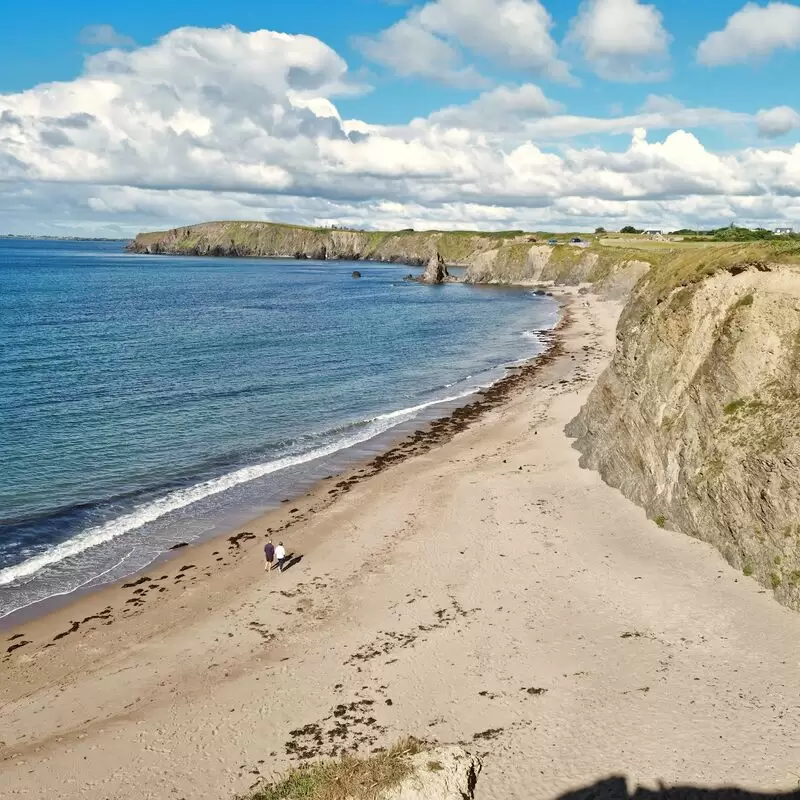 Baginbun Beach
Ramstown, Co. Wexford
Monday - Sunday: Open 24 hours
12. Johnstown Castle
Immerse yourself in the enchanting history of Johnstown Castle, Wexford. Step into the opulent world of Anglo-Irish nobility, adorned with sumptuous interiors, rich tapestries and lush gardens spanning 50 acres. The castle also houses the Irish Agricultural Museum, where you can immerse yourself in fascinating rural traditions. Don't miss the spectacular walks along the lake, teeming with vibrant flora and fauna. The quaint town of Murrintown nearby also offers rural charm to discover.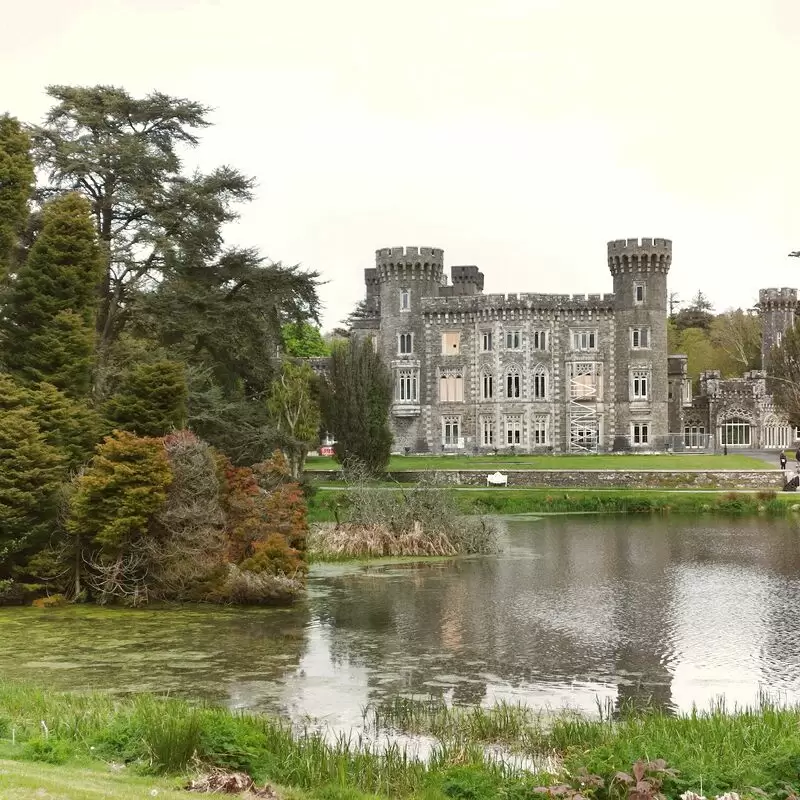 Johnstown Castle
Johnstown, Murntown
Monday - Sunday: 9:00 AM – 5:30 PM
13. Colclough Walled Garden
Your trip to Wexford would not be complete without a visit to the charming Colclough Walled Garden. This 18th-century gem, tucked away in the Tintern Abbey estate, is a time capsule with two acres of orchards and vegetable gardens that have been expertly restored. The sight of free-roaming peacocks will delight you! Just a stone's throw away are the impressive ruins of Tintern Abbey itself, a sight that adds to the overall serene and historic experience.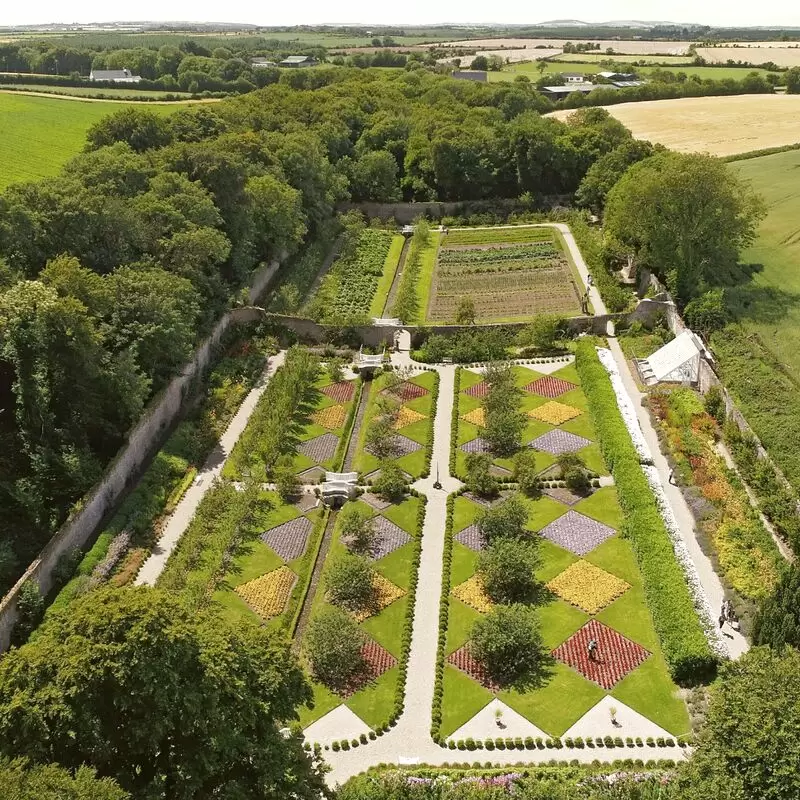 Colclough Walled Garden
Tintern Abbey, Castleworkhouse, New Ross
Monday - Sunday: 10:00 AM – 6:00 PM
14. Seal Rescue Ireland Visitor Centre
Experience the joy of helping to save lives at the Seal Rescue Ireland Visitor Centre. Experience first-hand the miracles of rescuing, rehabilitating and releasing these endangered sea creatures. This exciting and fun educational tour will help you discover and understand the critical role seals play in the health of our oceans. Just 10 minutes away, you can take a relaxing nature walk in the enchanting Courtown Woods or visit the charming Riverside Park with its idyllic setting. A truly unforgettable day in Wexford!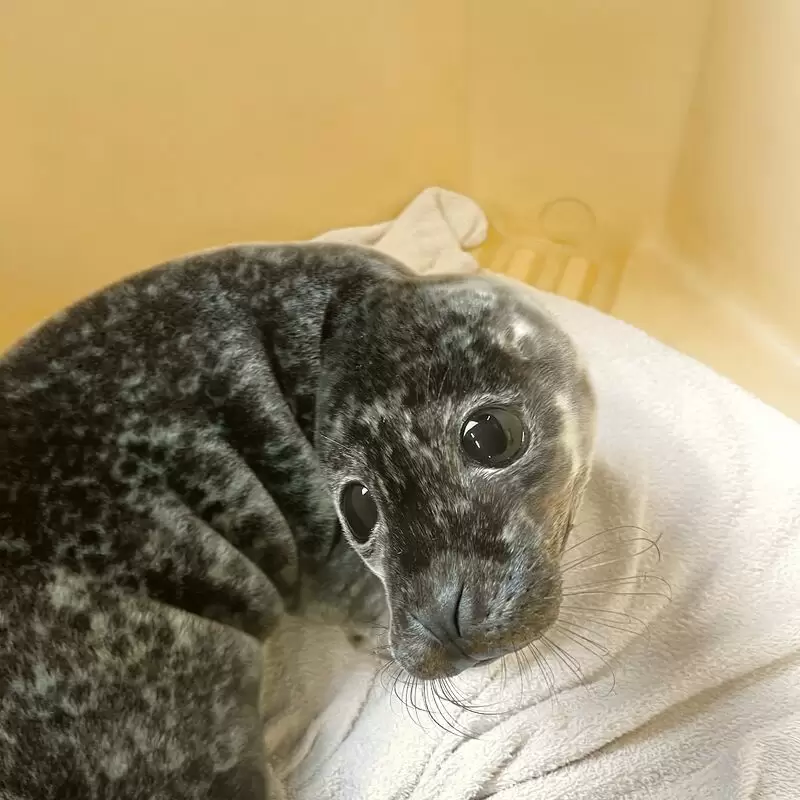 Seal Rescue Ireland Visitor Centre
Courtown
Monday - Sunday: 9:00 AM – 5:45 PM
Saturday: 9:30 AM – 5:45 PM
15. Secret Valley Wildlife Park
Venture into the enchanting Secret Valley Wildlife Park, a stunning animal sanctuary tucked away in the lush Wexford countryside. Meet more than 400 fascinating creatures - from cuddly capybaras to majestic llamas! Remember to feed the playful lemurs or enjoy an exciting pony ride. Nearby, immerse yourself in the rich history of Blackwater Open Farm, which delights with its rustic charm and entertaining farm antics. Wexford is a treasure chest of unforgettable experiences waiting for you to discover.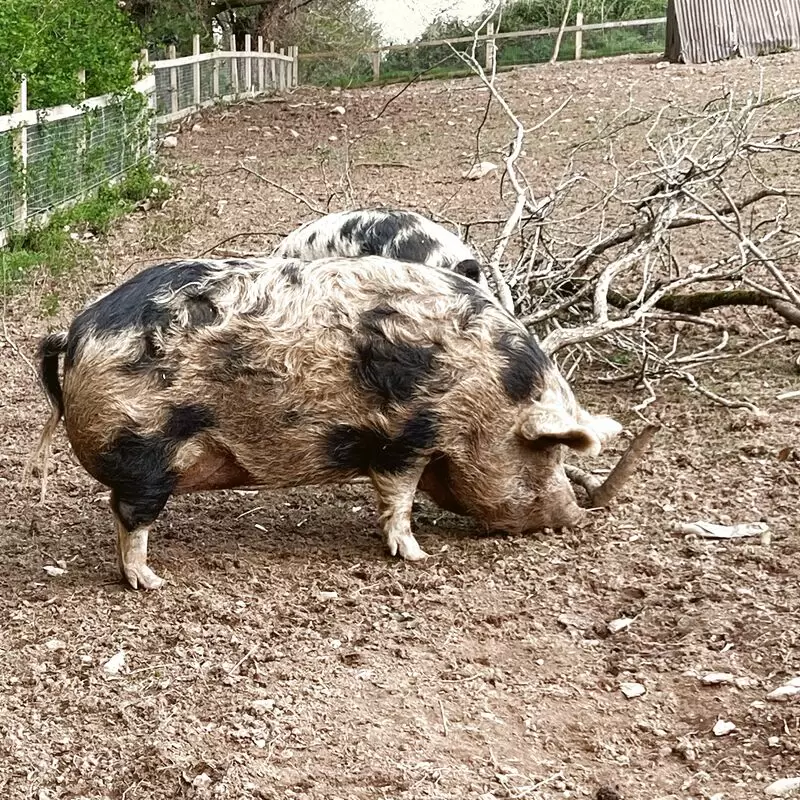 Secret Valley Wildlife Park
Coolnacon, Clonroche
Monday - Sunday: 9:00 AM – 6:00 PM
16. Enniscorthy Castle
Step back in time at Enniscorthy Castle, a symbol of Wexford's living history. Climb the ancient spiral staircase for breathtaking views of the town, the Vinegar Hill battlefield, and the meandering River Slaney. Inside the restored Norman castle, delve into detailed displays that include ancient torture devices and a 16th-century cannon. Don't miss the stunning rooftop garden. Another nearby attraction is the National 1798 Rebellion Centre, just a short walk away, which provides information about the famous Irish rebellion.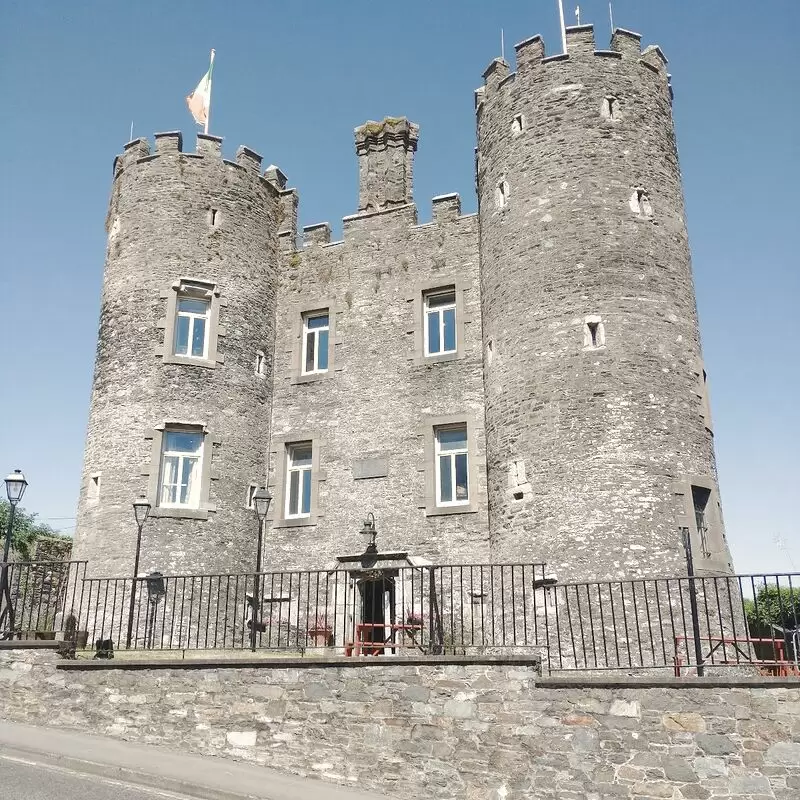 Enniscorthy Castle
Castle Hill, Enniscorthy
Monday - Friday: 9:30 AM – 5:00 PM
Saturday - Sunday: 12:00 – 5:00 PM
17. Dunbrody Abbey Visitor Centre
Dunbrody Abbey Visitor Centre is not to be missed! This fantastic historical marvel houses one of the most impressive examples of a Cistercian monastery in Ireland. The graceful yet sturdy ruins speak volumes about a bygone medieval era. Visitors can stroll through the tranquil gardens, experience the mystical labyrinth, or try their hand at archery! Plus, it's just a stone's throw from another picturesque spot: the Kennedy Homestead.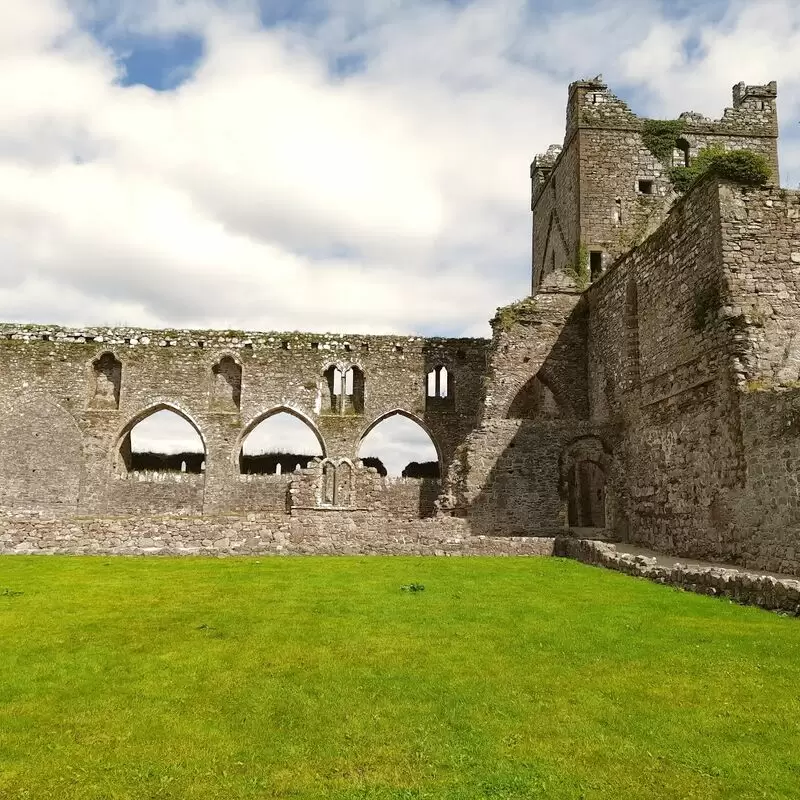 Dunbrody Abbey Visitor Centre
Dunbrody, Campile
Monday - Sunday: 11:00 AM – 5:30 PM
18. The Kennedy Homestead

Follow in the footsteps of one of America's most famous families at the Kennedy Homestead. As the ancestral home of President John F. Kennedy, this captivating place offers a personal glimpse into the family's emigration story and JFK's iconic legacy.

Insider tip: Check out the personal memorabilia and artifacts to get a real sense of the family's intimate history. Afterwards, Hook Lighthouse, the oldest working lighthouse in Ireland, is just around the corner. An incomparable experience!

The Kennedy Homestead
Dunganstown, New Ross

Monday - Sunday: 9:30 AM – 5:30 PM
19. National Opera House
Described as an architectural jewel, the National Opera House of Wexford is a captivating work of art. Its stunning design and superb acoustics make for stirring performances. During intermissions, sneak up to the rooftop for a sneak peek at Wexford's stunning cityscape. Nearby Selskar Abbey, an 800-year-old medieval ruin, is just a short walk away, combining your opera experience with a dose of rich Irish history.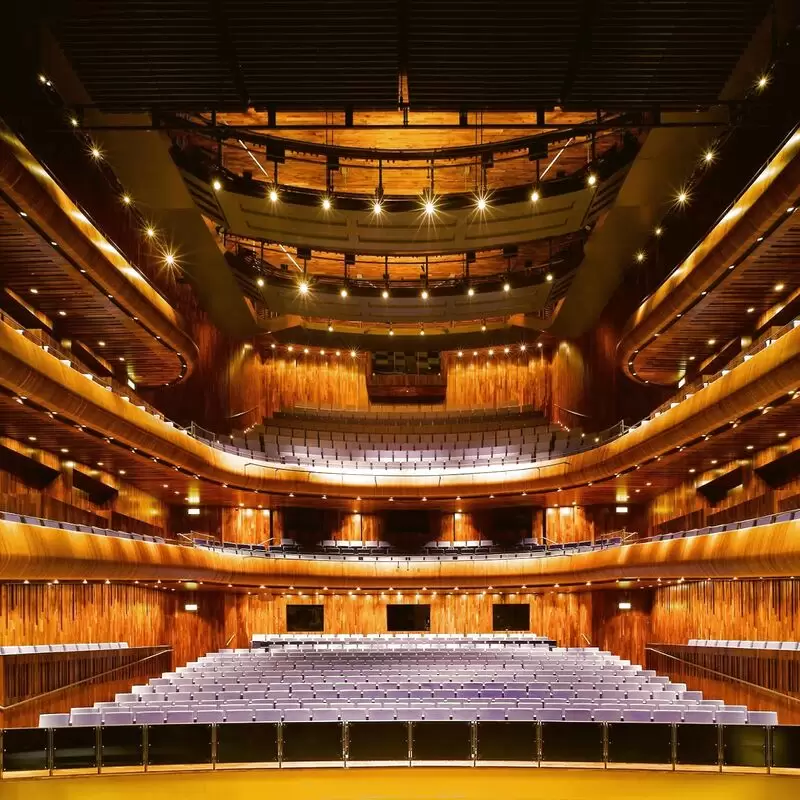 National Opera House
High Street, Ferrybank South, Wexford
Monday - Saturday: 9:30 AM – 5:00 PM
Sunday: Closed
20. Kilmore Quay Harbour
Kilmore Quay Harbour in Wexford is an idyllic retreat known for its captivating maritime charm. The fishing village is known for its traditional thatched cottages, fresh seafood, and the atmospheric maritime festival, Seafood Festival. Don't miss the nearby Saltee Islands, a nature lover's paradise with a renowned bird sanctuary. It is the mysterious sunsets at the harbor that captivate everyone. This is not just a trip, it is an experience, rustic and rough in its Irish core!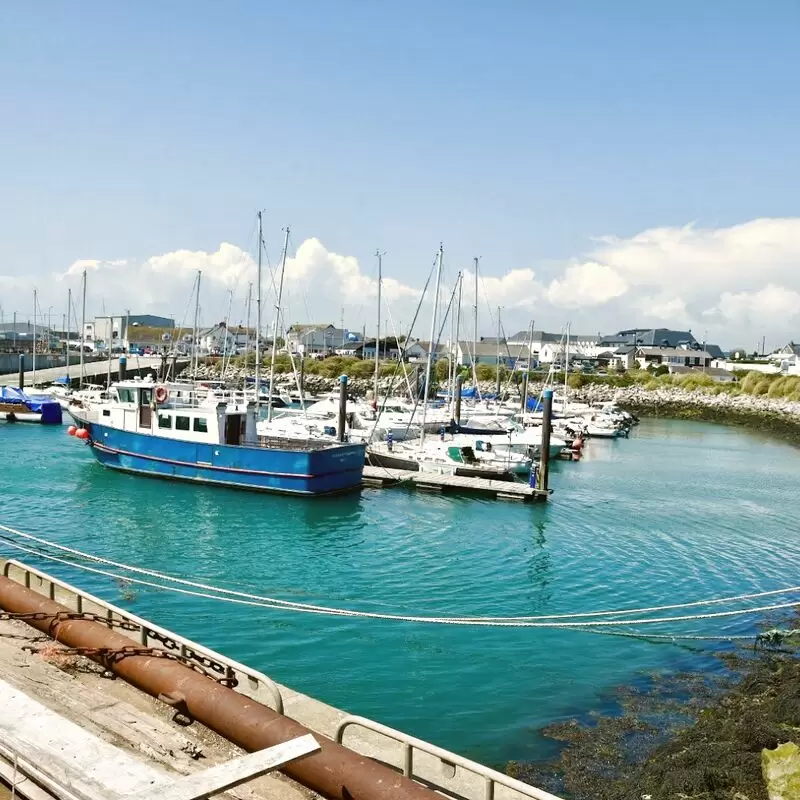 Kilmore Quay Harbour
Kilmore Quay Harbour, Crossfarnoge, Co. Wexford
Monday - Sunday: Open 24 hours
Best Time to Visit Wexford
The best time to visit Wexford, Ireland, is late spring (May-June) and early fall (September-October). During these months, the weather is milder and there are fewer tourists. If you like festivals, plan a trip in late October to experience the famous Wexford Opera Festival.
Annual Weather in Wexford
Wexford 3-Day Forecast
Mon, 25 September
Night
57 °F
14 °C
66%
Morning
57 °F
14 °C
88%
Afternoon
61 °F
16 °C
68%
Evening
59 °F
15 °C
82%
Tue, 26 September
Night
59 °F
15 °C
76%
Morning
57 °F
14 °C
72%
Afternoon
60 °F
15 °C
70%
Evening
56 °F
13 °C
0%
Wed, 27 September
Night
55 °F
13 °C
57%
Morning
57 °F
14 °C
71%
Afternoon
58 °F
14 °C
0%
Evening
54 °F
12 °C
0%
Questions & Answers

What is traditional Irish food in Wexford?

In Wexford, traditional Irish cuisine is hearty and homey. Because of Wexford's coastal location, seafood is very popular, especially the famous Wexford mussels. Black and white pudding, a type of black pudding, is a staple of Irish breakfasts. Champ, mashed potatoes with spring onions, is a typical side dish. For dessert, be sure to try the local specialty, Wexford strawberries, often combined with fresh cream. Enjoy these culinary delights in this Irish county known for its rich local flavors.

How to get around in Wexford?

Wexford, Ireland, offers several transportation options, including cabs and buses, which make it easy to travel around the city. The city is also easy to get around on foot, with many major attractions, stores, and restaurants within walking distance. Biking is also easy due to the city's small size and bike-friendly routes. Those who want to explore the surrounding countryside can rent a car, but should note that Ireland has left-hand traffic.

Are there any famous authors or artists from Wexford?

Yes, Wexford has produced some notable figures in the arts. Eoin Colfer, the well-known author of the Artemis Fowl series, is from Wexford. In the world of art, Wexford has produced the famous painter Tony Robinson, known for his impressionistic landscape paintings. On the stage, internationally acclaimed opera singer Anne Doyle hails from Wexford. These personalities are a testament to the rich artistic and literary tradition of Wexford, Ireland.

What local drink should I try?

In Wexford, Ireland, don't miss sampling the local craft beers. Of particular note is the Clever Man Ejector Seat Turf Smoked Stout. If you don't drink beer, try Wexford's local whiskey, Writer's Tears Copper Pot Irish Whiskey from Walsh Distillery. A non-alcoholic alternative is homemade black currant syrup, which you can find at local markets or cafes.

What is the traditional music of Wexford like?

The traditional music of Wexford is deeply rooted in Irish heritage and features a soulful blend of folk songs and ballads. It often includes dynamic melodies played on fiddles, tin whistles and uilleann pipes. Historically, Wexford is known for its enduring heritage in song and opera. From the county comes the famous Wexford Carol, a mystical lullaby that dates back to the 12th century and reflects the region's rich lyrical tradition. The music of Wexford awakens the spirit and tells stories about this beautiful Irish region.

Can you surf in the beaches in Wexford?

Wexford, located on the southeast coast of Ireland, is great for surfing. Curracloe, Courtown and Rosslare beach are ideal beaches with good wave conditions. There are several surf schools here, so both beginners and experienced surfers can enjoy a lively surf scene. With its beautiful sandy beaches and majestic sea views, Wexford indeed promises an unforgettable surfing experience.

What Wexford festivals should not be missed?

Several exciting festivals take place in Wexford. The International Opera Festival is a must-see event, showcasing unique and fascinating performances from around the world. In addition, the Spiegeltent Festival offers a mix of music, comedy and theater for all ages. The literary-oriented Write by the Sea Festival is a treat for book lovers, and the Food & Wine Festival is a sensory paradise for foodies. Finally, the Maritime Festival honors Wexford's seafaring heritage with a host of activities on the water.

Is it easy to travel from Wexford to other cities in Ireland?

Yes, it is quite easy to travel from Wexford to other cities in Ireland. Wexford is well connected by an extensive network of trains and buses, making it easy to travel to Dublin, Cork, Galway and other major cities. Traveling by car is also no problem thanks to Ireland's well-developed road network. Travel times vary but are often scenic, enhancing the overall travel experience. The availability of rental vehicles provides additional convenience for explorers.

Are the locals in Wexford friendly towards tourists?

Absolutely! Wexford, Ireland, is known for its warm and welcoming people. They are accommodating and very friendly towards tourists. A big part of Irish culture is hospitality, and this extends to all parts of the country, including Wexford. The people here are happy to share their local customs, traditions and stories with visitors. Whether you're in a pub, a store, or walking through the streets, you'll experience a genuine friendliness and kindness in Wexford.

How safe is Wexford for tourists?

Wexford, like most Irish cities, is generally a safe place for tourists. A low crime rate, friendly residents, and well-lit streets contribute to the city's safe environment. However, as with anywhere, tourists should be aware of their surroundings, keep their valuables safe, and avoid unlit or deserted areas at night. Wexford is especially known for its warm hospitality, so visitors can expect a pleasant and safe stay.

Are there any hiking trails near Wexford?

Definitely. If you're looking for a hiking adventure near Wexford, Raven Nature Reserve is ideal. The 5.6km circular walk offers fascinating views of forests and beaches, as well as encounters with local wildlife - a great mix of invigoration and relaxation. The Wexford Walking Trail also offers a variety of routes that take in Wexford's scenic countryside and historic sites. Most trails are suitable for beginners and experienced walkers alike. Be sure to bring a camera to take beautiful photos!

What is the town of Wexford known for?

Wexford, Ireland, is best known for its rich history, vibrant culture and stunning natural beauty. The city is home to the impressive Wexford Opera House and hosts the internationally renowned Wexford Opera Festival. The city is also known for its picturesque coastline with Blue Flag beaches. Wexford's medieval streets and rich heritage from the Viking and Norman periods, reflected in landmarks such as Selskar Abbey and Wexford Town Wall, add to its unique appeal.

What Irish legends or folklore are associated with Wexford?

Wexford holds many tales of myth and folklore, such as the legend of the dreaded Lake of Garman, said to have been created by a leprechaun who turned the town's cold into eternal winter. The infamous Lady of the Lake appears on silent nights to lament her lost love. Loftus Hall is also there, where she encounters supernatural activity, including a legend of the devil himself playing cards with the Loftus family.

How's the nightlife in Wexford?

Wexford, Ireland, offers a lively nightlife with a variety of options for different tastes. From traditional Irish pubs like Macken's and The Sky and the Ground, where you can enjoy live music and local beers, to elegant lounges like The Crown Bar, the city offers a variety of nighttime activities. For theater lovers, there's the National Opera House. Whether you're looking for a quiet dinner, a lively club experience, or a cultural event, Wexford offers a night to remember.

What unique wildlife can I see in Wexford?

Wexford offers a variety of unique wildlife. At Wexford Wildfowl Reserve, you can see Greenland white-fronted geese in winter, while Seal Rescue Ireland offers encounters with rescued seals. The Irish National Heritage Park is home to authentic ancient Irish breeds of animals. Off the coast, you can spot whales and dolphins on a chartered boat tour. Wexford is thus a charming experience for nature and animal lovers.

Can you see the northern lights from Wexford?

Seeing the Northern Lights from Wexford, Ireland, is quite rare given its location. The phenomenon is usually seen at higher latitudes, such as northern Scandinavia and Iceland. However, during periods of high solar activity, the chance of seeing this spectacle is slim. The best places to observe are far from city lights and with clear, dark skies. So it is not impossible, but certainly not regularly observable in this part of Ireland.

Is there a 'must-try' local dish in Wexford?

If you are in Wexford, you definitely have to try the famous local dish, Wexford Rissoles. These delicious treats are popular with locals and visitors alike. Rissoles are essentially breaded, deep-fried rolls filled with mashed potatoes, herbs, and sometimes fish or meat. The fillings can vary and offer a unique flavor each time. They are usually served hot with a tartar sauce and are a delicious and comforting meal after a day of exploring Wexford.

Is English widely spoken in Wexford?

Yes, English is widely spoken in Wexford, Ireland, as it is the main language in the county. Wexford is part of the Republic of Ireland, where English is one of the official languages. Travelers will have no difficulty communicating or finding their way around. Irish Gaelic is also spoken by a very small percentage of residents, often in school or cultural contexts, but English remains the common language of communication.

Are there any significant historical events in Wexford?

Wexford, Ireland, is rich in history. A significant event was the Rebellion of 1798, an uprising for Irish independence led by the United Irishmen. The Battle of Vinegar Hill was a crucial point in this rebellion. The Norman Conquest also had a major impact on the region with the construction of numerous castles and houses. The town served as the starting point for Anglo-Norman expansion in Ireland during the Middle Ages and contributed greatly to the country's cultural heritage.

Can I rent a bike in Wexford?

Yes, you can rent a bike in Wexford. There are several bike rentals in town, offering a wide range of options for all types of riders. This is a fantastic way to explore Wexford's scenic landscapes, including its charming coastline and quaint neighborhoods. Whether you are a casual cyclist or a serious adventurer, you will find that cycling in Wexford is a unique and enjoyable experience.

Are there any fishing spots near Wexford?

Yes, there are numerous fishing spots near Wexford. Kilmore Quay is known for its sea fishing, where you can catch species such as cod, haddock and shark. The River Slaney, which runs through Wexford, is an excellent fishing spot, known for its salmon and sea trout stocks. If you want to fish on the beach, head to Curracloe beach where you can catch a variety of species such as perch, tope and dogfish.

What's the rural scene around Wexford like?

Wexford, Ireland, offers a tranquil rural setting with fascinating landscapes. Rolling green pastures with charming traditional cottages provide a tranquility that stands in stark contrast to the bustling city center. Amidst this idyllic setting, you will find dairy and cattle farms, rolling fields, and peaceful woodlands that invite leisurely exploration. Winding country roads pass through small, friendly villages and along spectacular seascapes, making the Irish countryside around Wexford a true experience.

Are there any famous filming locations to visit in Wexford?

Indeed. Loftus Hall, the 14th-century manor house on the Hook peninsula in Wexford, is not only a phenomenal attraction, but also the location where the popular television series "The Lodgers" was filmed. Hook Lighthouse, one of the oldest working lighthouses in the world, has also served as a backdrop for numerous films and series. Both offer breathtaking views and a rich measure of history.

What's the architecture style of Wexford buildings?

The architecture of Wexford, Ireland, primarily encompasses a range of traditional and modern styles. In the city center, you'll find quaint, colorful Georgian and Victorian style townhouses that are representative of the 18th and 19th centuries. The stunning ruins of ancient abbeys and castles are a testament to the tremendous influence of Norman architecture. Modern architecture is evident in the form of the elegant and visually stunning Wexford Opera House, which represents a fusion of tradition and contemporary design aesthetics.

Can you recommend gastronomic experiences in Wexford?

Immerse yourself in Wexford's rich culinary scene by taking a cooking class at Dunbrody House, known for using locally sourced ingredients. For seafood lovers, a trip to Kilmore Quay is a must to sample the delicious shellfish straight from the sea. In the city center, you can sample Irish beers at the Franciscan Well Brew Pub or see traditional cheese-making methods at Killowen Farm. Round out your visit with dinner at Wexford's Home Cooking and a hearty Irish breakfast at The Yard.

Is Wexford a good place for bird watching?

Wexford is undoubtedly a birdwatcher's paradise. The Wexford Wildfowl Reserve is home to a wide variety of bird species, especially in winter when thousands of migratory birds arrive. The coastal Saltee Islands are an important breeding area for seabirds. This charming county offers unique birding opportunities with its rich biodiversity and excellent facilities. Both novice and professional ornithologists will enjoy Wexford's diverse birdlife, making the county a wonderful destination for nature lovers.

How is the art scene in Wexford?

Wexford, Ireland, has a vibrant arts scene with numerous galleries showcasing local and international talent. The city is known for its annual Opera and Arts Festival, which showcases a wide range of visual arts and performances. Art lovers can admire contemporary Irish art at Greenacres Gallery or traditional works at Westgate Heritage Tower. The city also offers various art workshops, fostering a thriving creative community.

Are there any natural wonders near Wexford?

A must visit is the Irish National Heritage Park near Wexford. This park offers a unique insight into the natural beauty and ancient history of Ireland. Also nearby is the Hook Peninsula, with its breathtaking coastline and the oldest operating lighthouse in the world. Finally, the Saltmills, a marshy estuary near the village, are a must-see for nature lovers. All these places make Wexford an ideal destination for travelers in search of natural wonders.

Can you recommend any scenic drives in or around Wexford?

Absolutely. A remarkable scenic drive around Wexford is the route from Ballyhack to Waterford. From Ballyhack, you can take a ferry across the stunning harbor of Waterford and then head to Hook Head, the oldest operating lighthouse in the world. Further along the way, you can also explore the picturesque fishing village of Duncannon, rich in history and coastal charm. On this trip, the wonderful contrast between the sapphire blue coasts and the emerald green landscapes of Wexford becomes clear.

Where can I learn about Wexford's history?

You can learn more about Wexford's rich history at the Wexford County Museum in Enniscorthy. The museum offers several exhibitions on different aspects of Wexford's past - from ancient times to modern times. For a special experience, visit the Irish National Heritage Park, an open-air museum that recreates life in ancient Ireland. Finally, the 1798 Rebellion Centre highlights Wexford's involvement in the Irish Rebellion.

Is there any famous castle to visit in Wexford?

Absolutely! Enniscorthy Castle is a famous Wexford landmark. The origins of the castle date back to the 13th century and offer a remarkable journey through Wexford's history. Inside you will find a number of artifacts and exhibits, including exhibits dedicated to the castle's most famous residents. From the roof of the castle, surrounded by the beauty of the river Slaney, you can enjoy a magnificent view.

Are there opportunities for sailing or other water sports in Wexford?

Absolutely! Wexford, Ireland, offers many exciting opportunities for various water sports such as sailing, water skiing and windsurfing. The county's magnificent coastline and several beautiful waterways create an ideal environment for these activities. Wexford Harbour and Kilmore Quay are popular destinations for sailing enthusiasts, while Rosslare Strand and Courtown Harbour are popular for various other water sports. A number of schools and clubs offer courses for beginners and hire equipment for experienced individuals.

Is there a local market where I can try local produce?

Yes, in Wexford you should visit the Bullring Market. This is a traditional open-air market in the city center selling a variety of local produce, handmade crafts and other items. The stalls are full of fresh fruit, vegetables, locally caught fish and homemade cakes and breads. It's a wonderful opportunity to sample the local specialties, chat with the friendly vendors, shop and soak up the lively atmosphere of Wexford.

Where can I find traditional Irish music in Wexford?

In Wexford, you can listen to traditional Irish music in various pubs, with the Sky and the Ground especially known for its lively sessions. The Thomas Moore Tavern also plays this music. Concerts are often held at the National Opera House and the Wexford Arts Centre. Check local event calendars for details, as events can vary from week to week. Many offer a warm atmosphere and an authentic experience perfect for immersing yourself in Irish culture.

What's makes Wexford special compared to other Irish towns?

Located in the southeast of Ireland, Wexford boasts a unique blend of breathtaking natural beauty, rich historical heritage and vibrant culture. The town features narrow medieval streets, charming thatched-roof houses, and a charming coastline dotted with lighthouses. With a series of intimate arts festivals and opera performances, the city thrives on its vibrant arts scene. Its longstanding maritime heritage, epitomized by the iconic Hook Lighthouse, adds a special charm to the Wexford experience.

Feedback

I hope you found this article informative and helpful. I'm eager to improve the content and make it even more valuable for you. If you have any feedback or suggestions, I would love to hear from you.

Do you have any tips or hidden gems that you think should be added to the list? Are there any areas that you feel could use more explanation or clarification?

Your input is greatly appreciated and will help us to continue providing high-quality content that meets your needs and interests. Please feel free to share your thoughts.